My next post is dedicated to favorite skirts combinations to try this Winter. You are about to see street style images where ladies appear in chic outfits that feature skirts in different styles, colors, and lengths.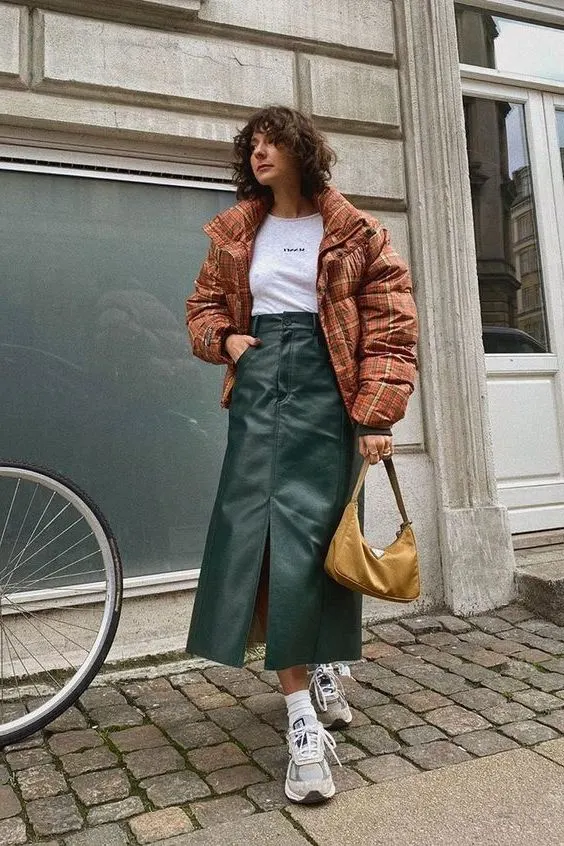 Buy Similar Here
This ladylike garment is favored by most of girls and ladies. The thing is that we wear skirts in summer, but once the cold season comes in town we simply substitute it with pants or jeans. I think the reason why we do it is just that we don't know how to make skirts work for us during the Fall and Winter seasons.
You are about to see some timeless outfit ideas that will look great in the cold season. One thing you need to know before we start is that all of the styles I am going to show you can be worn for both day and night time events.
The cold does not stop the ladies from wearing skirts. Skirts are a great way to keep your look simple, but also kind of unexpected. It's not a mistake to go for them in the big cities and you must give them a try this winter!
These outfits will give you the chance to show off your unique style. Your figure is a treasure that could be showcased in many ways, so don't let it go unnoticed.
They are not only a nice way to compliment your body, but they are also very comfortable and warm! They give you the chance to wear one look over and over again with different style of clothes and accessories.
If you don't have any in your wardrobe yet, now is the perfect time to find some for yourself!
And before we start talking about outfits, it's important to learn how to wear skirts properly for winter:
1) You will need a slightly longer skirt than you would wear in summer. The reason behind this is because in winter we tend to wear more layers of clothes;
2) Wear matching tights in order to add some pop to your look. It will compliment the rest of the outfit, and will be very comfy!
3) If you don't want your legs to get cold, wear either boots or knee-high boots with your skirt. These are essential pieces for winter clothing.
4) Accessories are essential for this season, too! Make sure you add some to your outfit – it will make your look more complete and will make you appear more polished.
And now we start talking about what I would suggest you wear this winter:
1) Top: Simple turtleneck sweater or pretty knit sweater. It goes with everything!
2) Skirt: You can go with any length you like, even if they are above the knee; just make sure there is a nice material underneath (it will protect you from the cold). Try to find bright colors and prints that will compliment your look! Or simply go for neutral colors in order to create a casual but chic outfit.
3) Shoes: boots or heels that go with your skirt of choice.
4) Outerwear: leather jacket, shearling jacket, teddy bear jacket or a lovely peacoat.
Here are some more ideas for skirts, this time in various lengths and styles. All are perfect for this season!
1) Straight skirt with a slight flare, long sleeve top and knee-high boots;
2) Flared skit and a basic sweater;
3) Skirt with colorful buttons and belt;
4) Pretty print on a flared skit that has a longer length;
5) A long skit with circle details to accentuate the waist. If you do not own a straight flared skirt, it will look awesome with this denim-colored jacket.
6) Long skit with big sleeves and a cute print;
7) Frilly skirt that goes well with high heels;
8) Long and straight skit to make you feel warm;
9) A tribal skirt that is great for the fall or winter. If you don't own one yet, go ahead and buy it! You can match it with any other pieces of clothes that you already have in your wardrobe.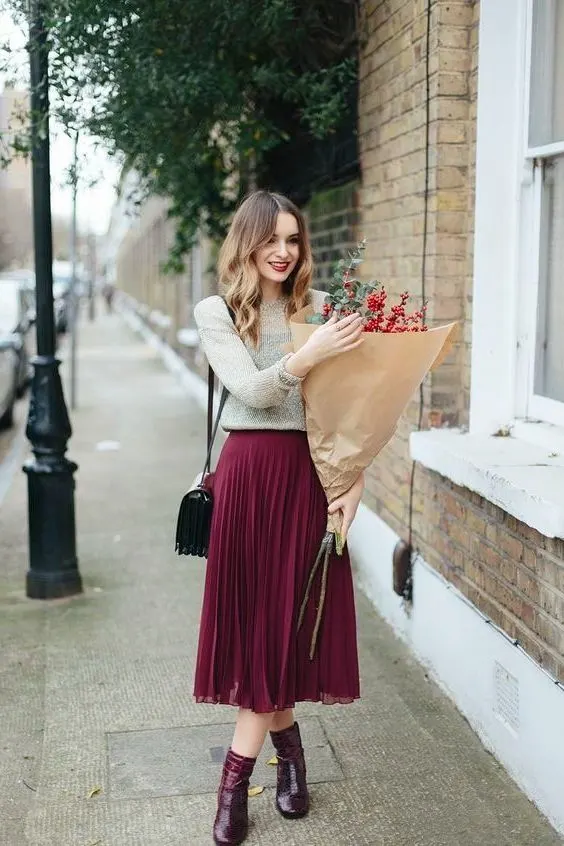 Buy Similar Here
In this street style compilation, I am going to show you awesome looks that will make you take skirts out from your closets. Read on to see my favorite ways how to combine skirts with cozy layers and jackets.
Buy Similar Here
This fashionable and feminine garment is a great addition to your cozy sweater furs and leather outerwear garments.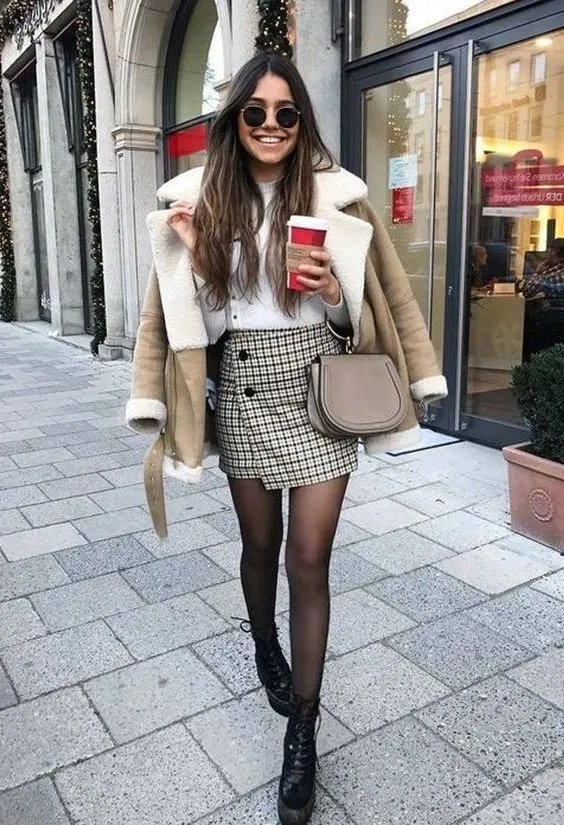 Buy Similar Here
You are about to see beautiful skirt styles, including full midi dark skirts, tweed mini skirts, flared minis embellished with lace, full black midi leather skirts, flared plaid must-haves, suede minis, etc.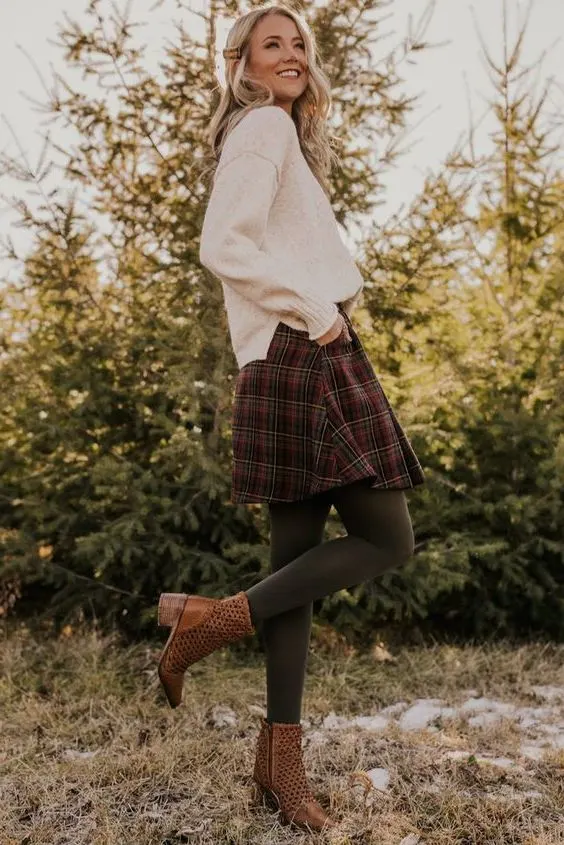 Buy Similar Here
I am pretty sure you gonna feel chic and very special. All you need is to find an appropriate design that will warm you up during cold winter street walks.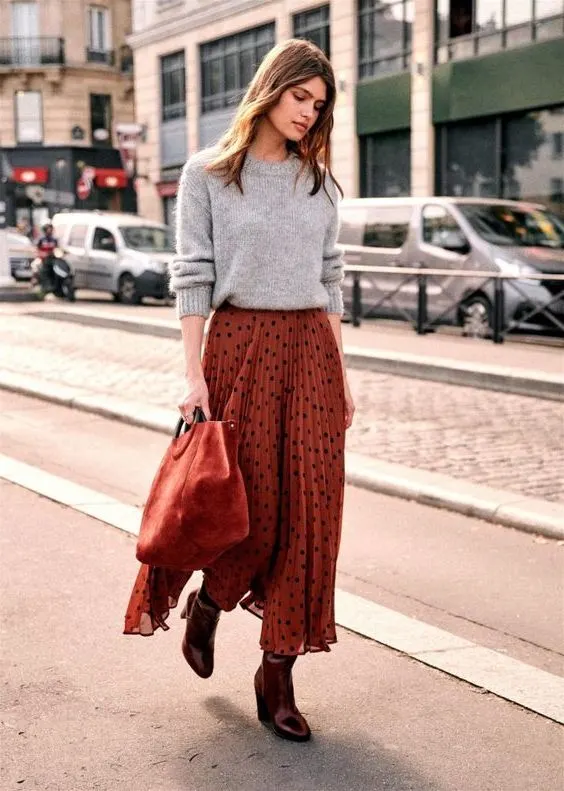 Buy Similar Here
I suggest to choose skirts made of heavy fabrics, like wool, velvet, denim, leather, etc. if it's too damn cold, then you better add tights or leggings underneath. Anyway, I would love to hear your thoughts in the comments below.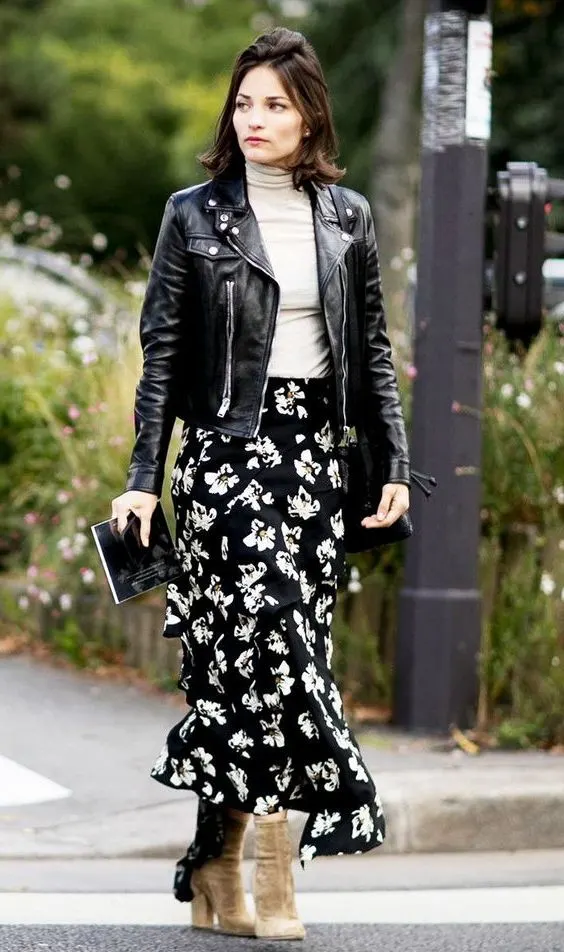 Buy Similar Here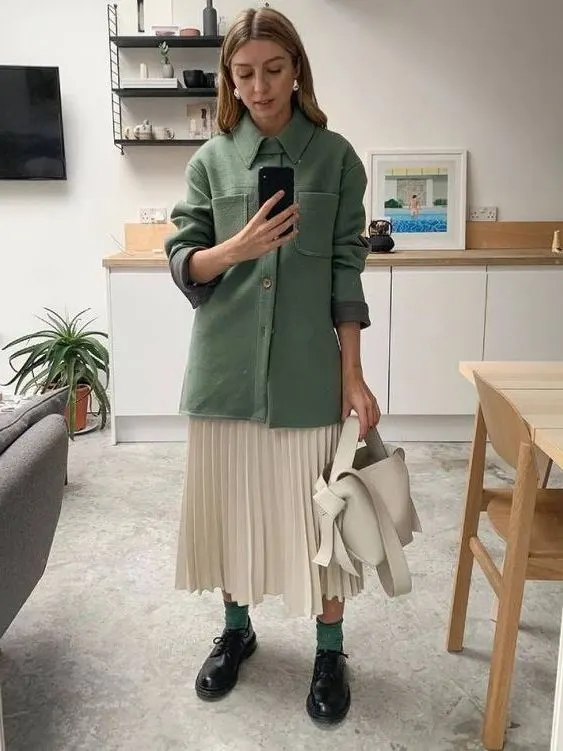 Buy Similar Here
We see a ribbed sweater in white paired with front buttoned suede mini skirt completed with tights and black boots. I am pretty sure you gonna love my post on ways how to wear sweaters with skirts, I've got some cool ideas to share with you.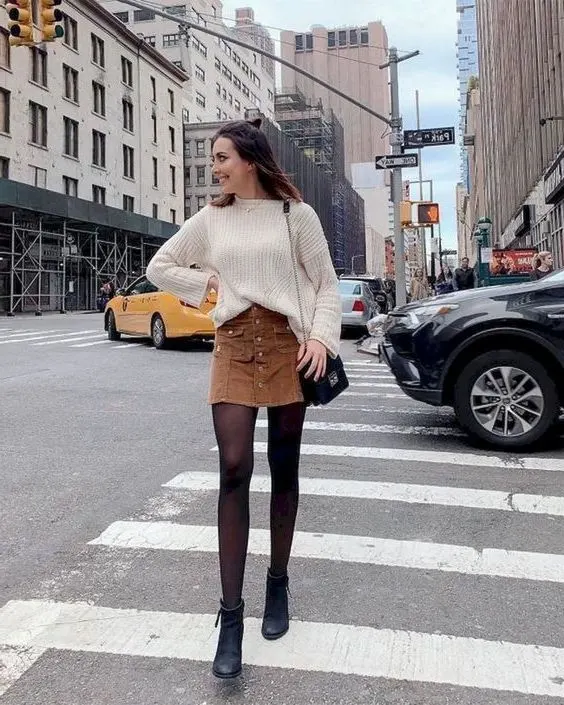 Buy Similar Here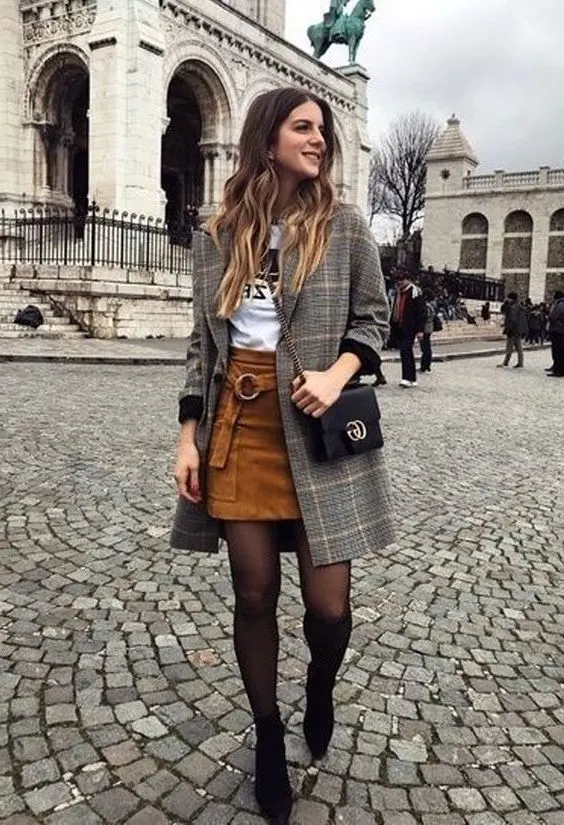 Buy Similar Here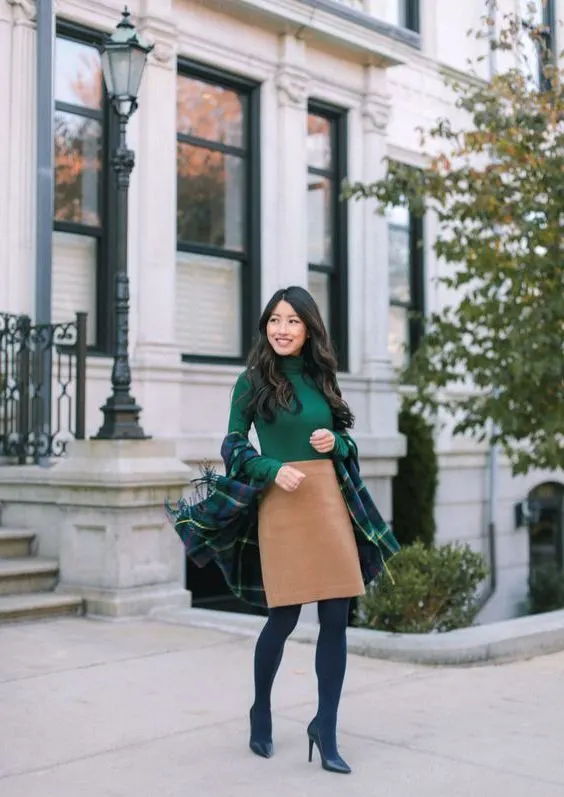 Buy Similar Here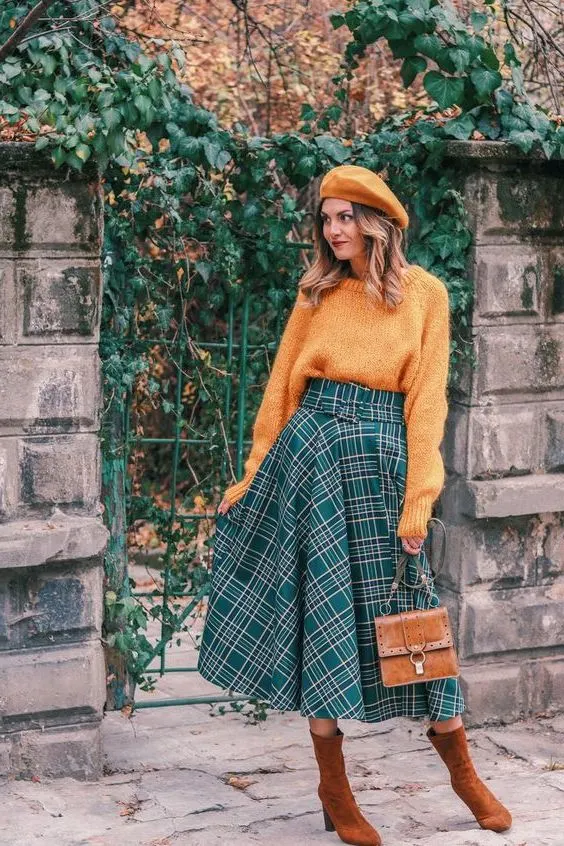 Buy Similar Here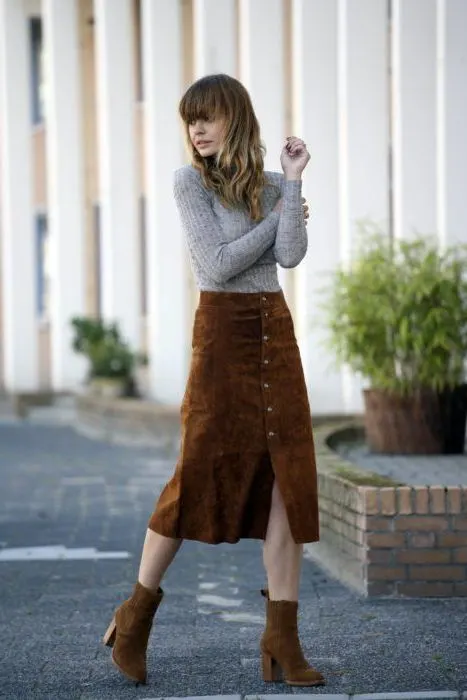 Buy Similar Here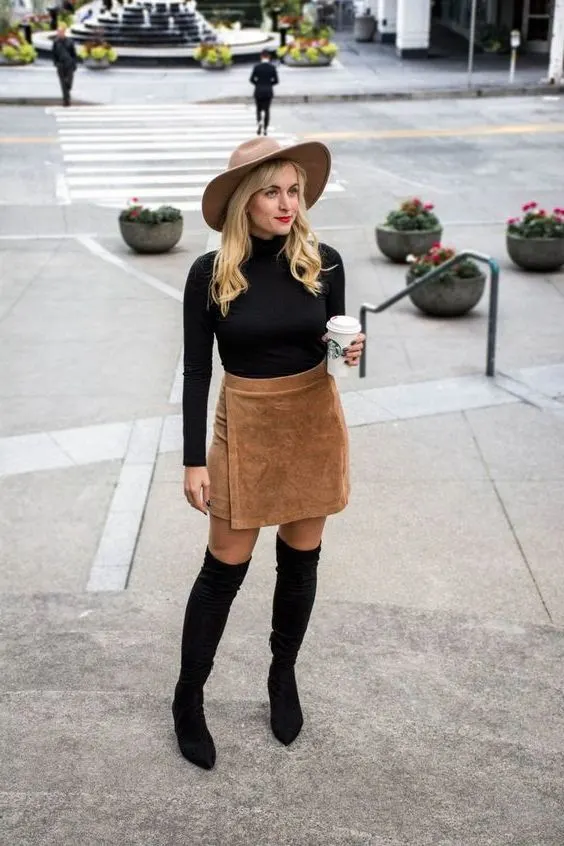 Buy Similar Here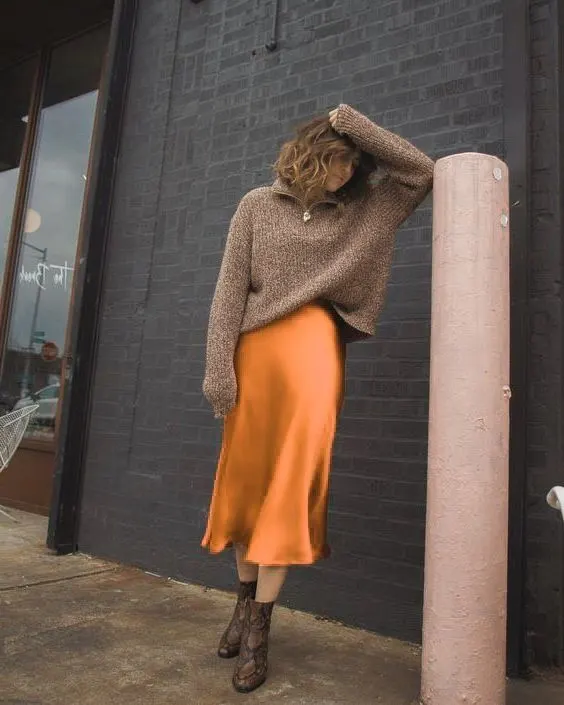 Buy Similar Here
Just because it's winter doesn't mean you have to give up wearing your favorite skirt. With the help of a cozy scarf, classic coat or leather jacket, some warm tights, and boots, you'll be stylishly bundled and ready to face the cold. All in all, choosing the right skirt and accompanying accessories will leave you feeling both warm and fashion-forward. To make sure you stay warm, layering is the key to wearing a skirt in the winter.
Source: WikiHow