Today I am here to share with you simple ideas on how to wear capes during the summer months. I will show you some great outfit ideas you all can try out this year.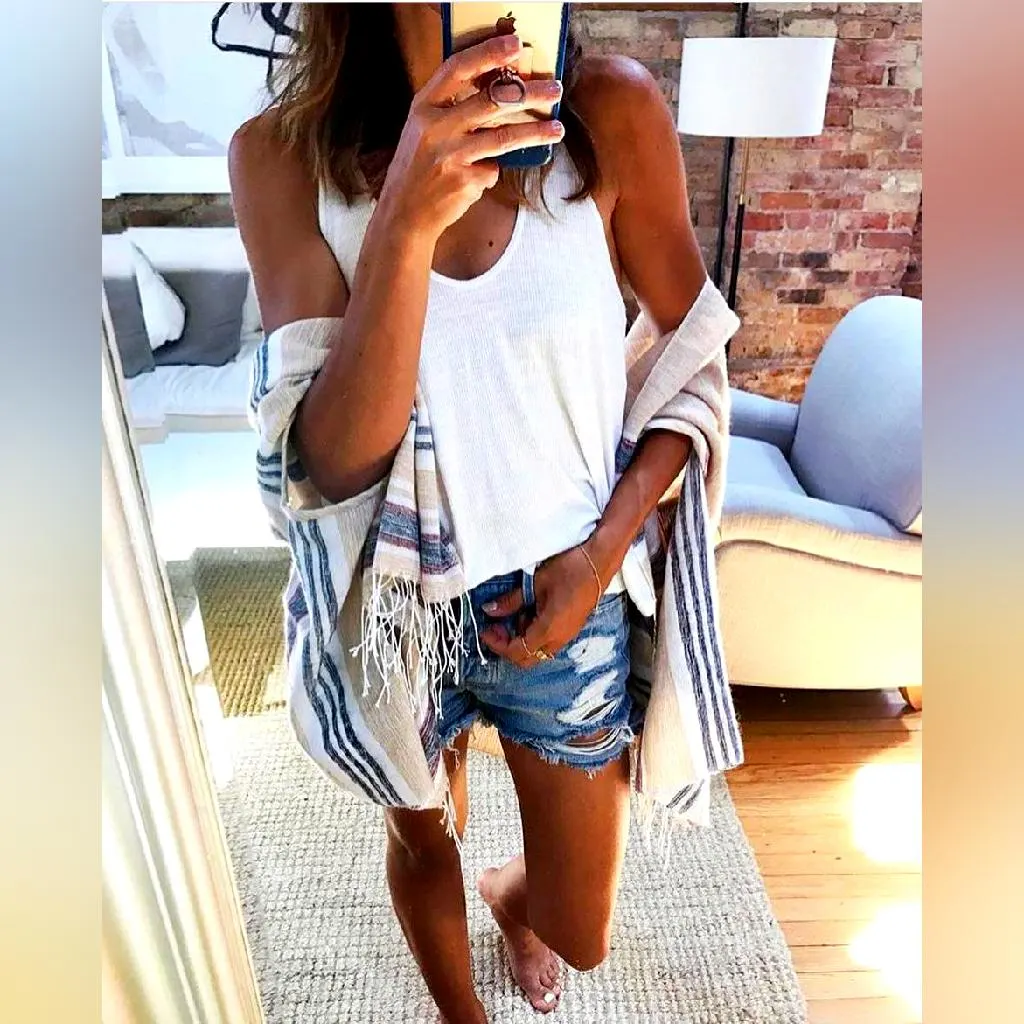 Buy Similar Here
A linen cape is worn with a basic white tank top and ripped denim shorts.
How To Wear Cape This Summer
Summer is here! We know the intense heat and humidity might make you want to hide indoors for the summer, but we think that summer is a great time to show off your unique sense of style. That means wearing a cape — we don't mean the kind worn by superheroes (although if that's your thing, go for it!), we're talking about a special type of light and breezy piece of fabric to keep you cool on even the hottest days.
The Cape is a style accessory for women that has been around for a very long time. Wearing this piece of clothing was very fashionable in the Victorian period and there are many references to capes from many countries at this time. This piece has changed little over the years and it is still seen worn by women today on various occasions.
This layer has been used by many women over the years, since its inception, to emphasize their femininity and curves. In this sense, it is a very sensual piece of clothing as it draws attention to itself without needing any other embellishments or detailing. At the same time, it can be used in a more understated manner to cover shoulders that have already been emphasized by a sleeveless dress or top.
As the temperature rises, so does the need to dress appropriately. Wearing a cape over a shirt during the summer months is one of the most basic wardrobe styling tips for women. They can be made from many fabrics including wool, silk, or cotton. That's is why I highly recommend choosing a fabric that is suitable for the summer months.
With Blue Relaxed Pants And Color Block Heels
Check out this fabulous idea of wearing a black cape with a black bra top and high-rise blue pants: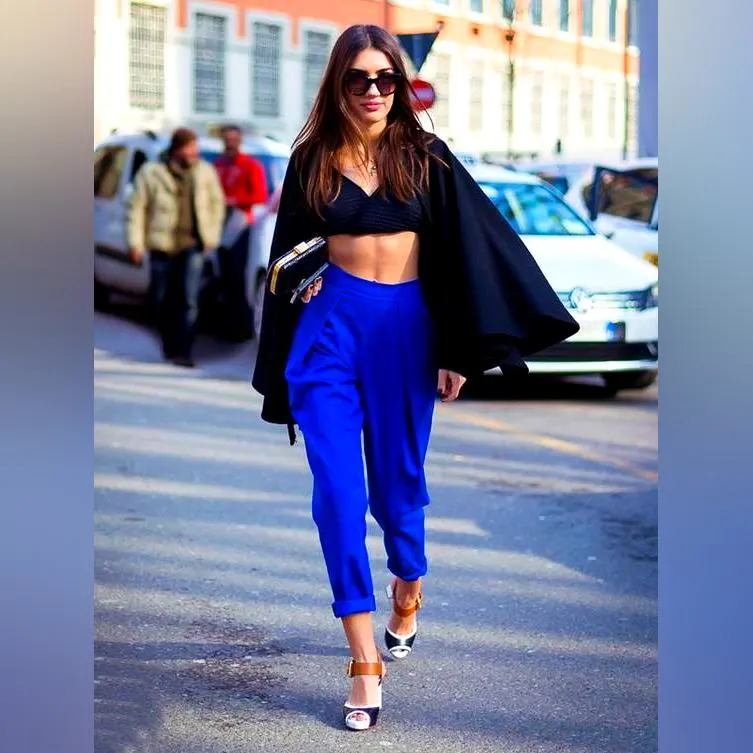 Buy Similar Here
With Ripped Jeans
A black blazer-cape is styled with a white top teamed with ripped blue jeans and studded flat pumps: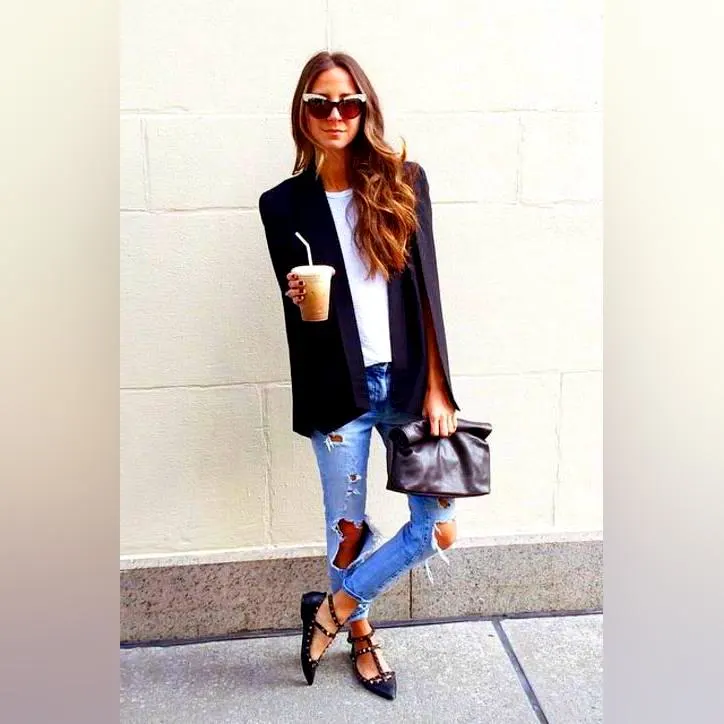 Buy Similar Here
With White Jeans
A lovely striped cape is paired with an all-white summer look: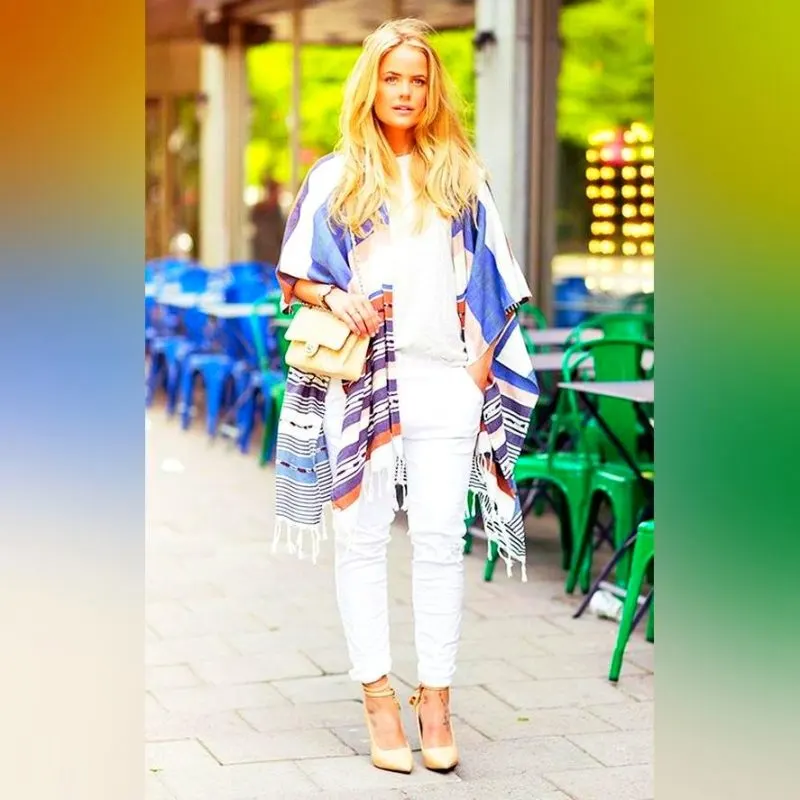 Buy Similar Here
Tips To Wear Capes This Summer
We put together some tips on how to wear capes this summer without looking like you're trying too hard or are just plain ridiculous.
Stand out in the crowd by making a statement with your cape.
There are so many ways you can make your cape the focal point of your outfit. Maybe you want to wear it with a monochromatic, minimalist outfit, or maybe you're planning on accessorizing with earrings and necklaces. Either way, we recommend you choose something that is bold so that people will notice it and ask where you got it.
Wearing a cape doesn't mean that you need to accessorize your head to toes with accessories. A simple, minimalist look is a great way to dress up your daily look without being too over the top. Any outfit with a cape will still capture people's attention, but the soft and light fabric and neutral design will allow you to stay cool and comfortable.
Pay attention to your complexion and hairstyle choice.
A light-colored outfit is ideal for summer, especially if you have fair skin or work outside.
Wear a shirt underneath the cape for dressy occasions such as lunches and dinners. A blouse will also work perfectly for this purpose. It's not always necessary to wear a jacket or coat over your blouse when attending formal events during the summer months. However, if you prefer wearing it, there is no problem with that either.
Most of the showcased capes are suitable for the cold season months that range from November to March but make sure to wear something cozier under the cape if you want to use it during the Fall or Winter season.
With A Dress
A cozy evening look! We see a camel cape styled with a yellow dress and nude pumps: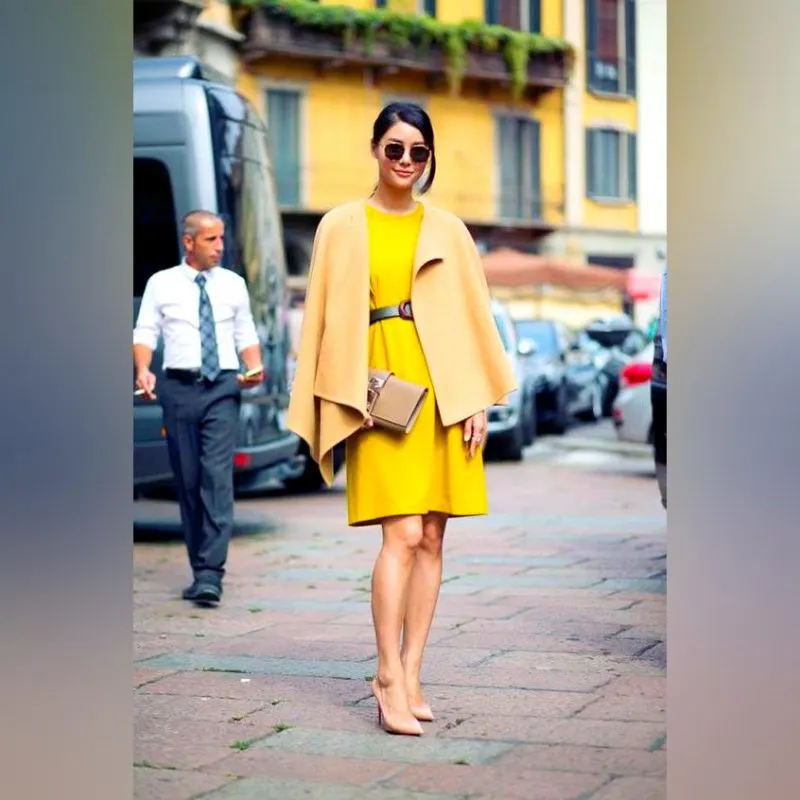 Buy Similar Here
With Floral Print Outfit
How about this white cape-blazer worn with a floral print dress and black heeled sandals: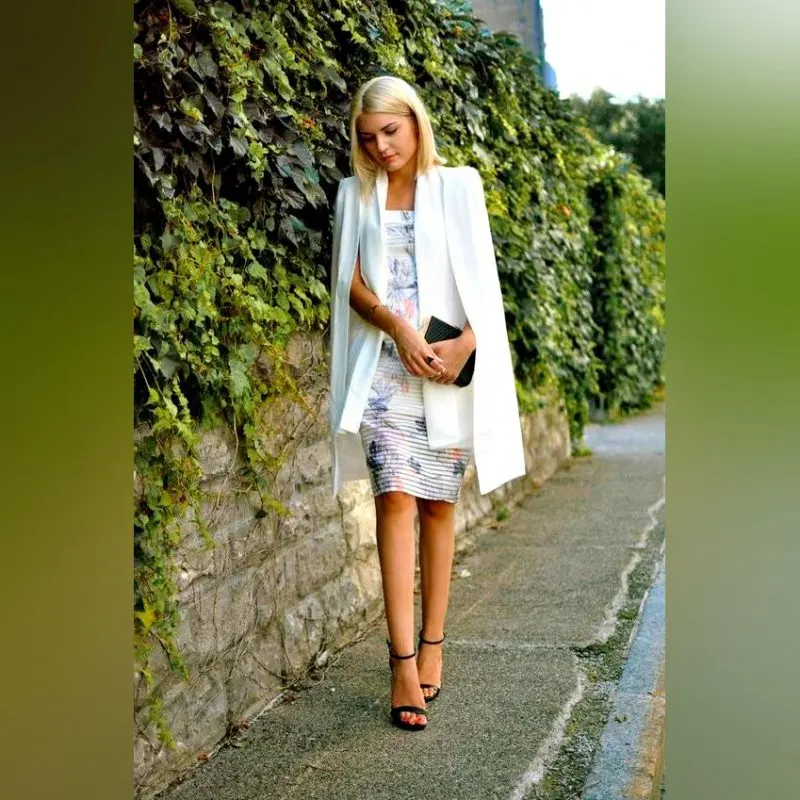 Buy Similar Here
With Jumpsuit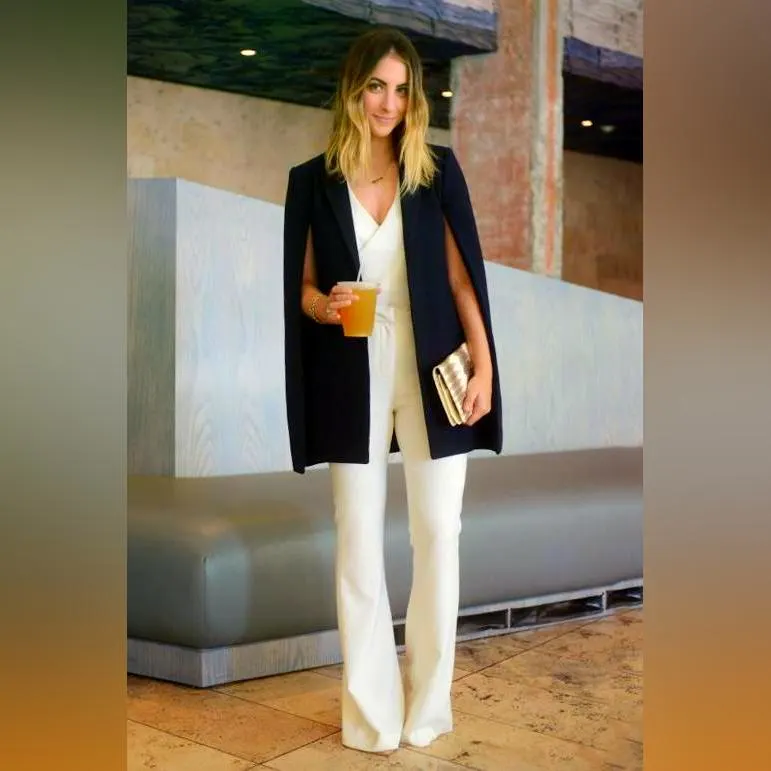 Buy Similar Here