It's hard to imagine that mini skirt outfit ideas were once banned from schools and workplaces due to their provocative nature. Women can now wear them with anything they wish, alongside leather jackets, denim jackets, sheer blouses, tunics, classy shirts, blazers, coats etc. They are the perfect wardrobe staple for all occasions. I've got some ideas for how to wear them now.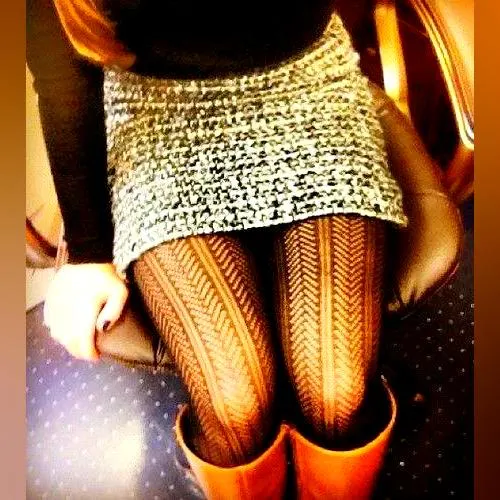 Buy Similar Here
Mini Skirt Outfit Ideas
I decided to show you lots of inspiring ideas of women wearing mini skirts, so you can choose the one that you definitely want to give a try this season.
Mini skirts are the ultimate fashion piece for Spring and Summer! They're perfect for wearing now, but also can be worn in Autumn or Fall with boots and a blazer. The best thing about these skirts is that they're super versatile and easy to wear. They're perfect for just putting on and going out, or they can be accessorized to whatever you want!
Be careful though, mini skirts are very revealing. You should avoid wearing them in small cafes or stores where you don't know the people who work there. Also, be careful when walking around town. I think these skirts are super cute and cool, but it's better if you dress conservatively around town so that you don't make other people feel uncomfortable.
A working outfit:
Wearing a mini skirt with a T-shirt or cardigan can give you a casual look, whilst you could also wear it with flats, boots and even jumpers if you want. It's fun to mix and match your clothes if your office dress code is on the casual side. If you do like a more dressy outfit, then I would recommend to team short skirt with black tights and a slim shirt covered with a blazer, they go really well with the skirt and help give the outfit a little edge. To tie in with the casual look of your skirt try going for simple tops. Perhaps a plain black top or even some plain white T-shirts will do.
What to wear over it?
Stylish outerwear is a must for the cold season. Try a leather jacket or denim jacket or a contrasting blazer or cardigan. You could also try rib-knit jumpers in different colours and patterns, teamed with ankle boots you'll look great. A bold scarf could make you stand out from the crowd.
A casual outfit:
Keep things casual with a chunky sweater or a cool bulky cardigan. This is perfect for going out as it matches our casual winter wardrobe. Perhaps you could wear your skirt with some black tights, boots and a cute jumper. Or perhaps you could wear it with some casual leggings and chunky sneakers, and use an off the shoulder sweater to complete the look, whilst adding an ethnic touch. If you want more of a dressier look then try wearing some statement necklaces and bracelets, perhaps in brighter colours or shapes that would really compliment your skirt.
A party look:
Try wearing a mini skirt with a simple top or even going for a blazer. You could try simple accessories such as hoop earrings and a delicate necklace, just to add more style to the outfit; these are great ways of giving the outfit more of an edge without going overboard.
There are countless different ways that you can style your mini skirt and there's always an option for whatever situation or event you may find yourself in. It's really important to make sure that you don't just go with the easy way out and pick one of the three classic looks above. There are so many more options for wearing it other than these classic looks.
With Crop Top And Combat Boots
We see scuba style mini skirt in blue color styled with a black crop top and completed with mirrored sunglasses and black ankle boots: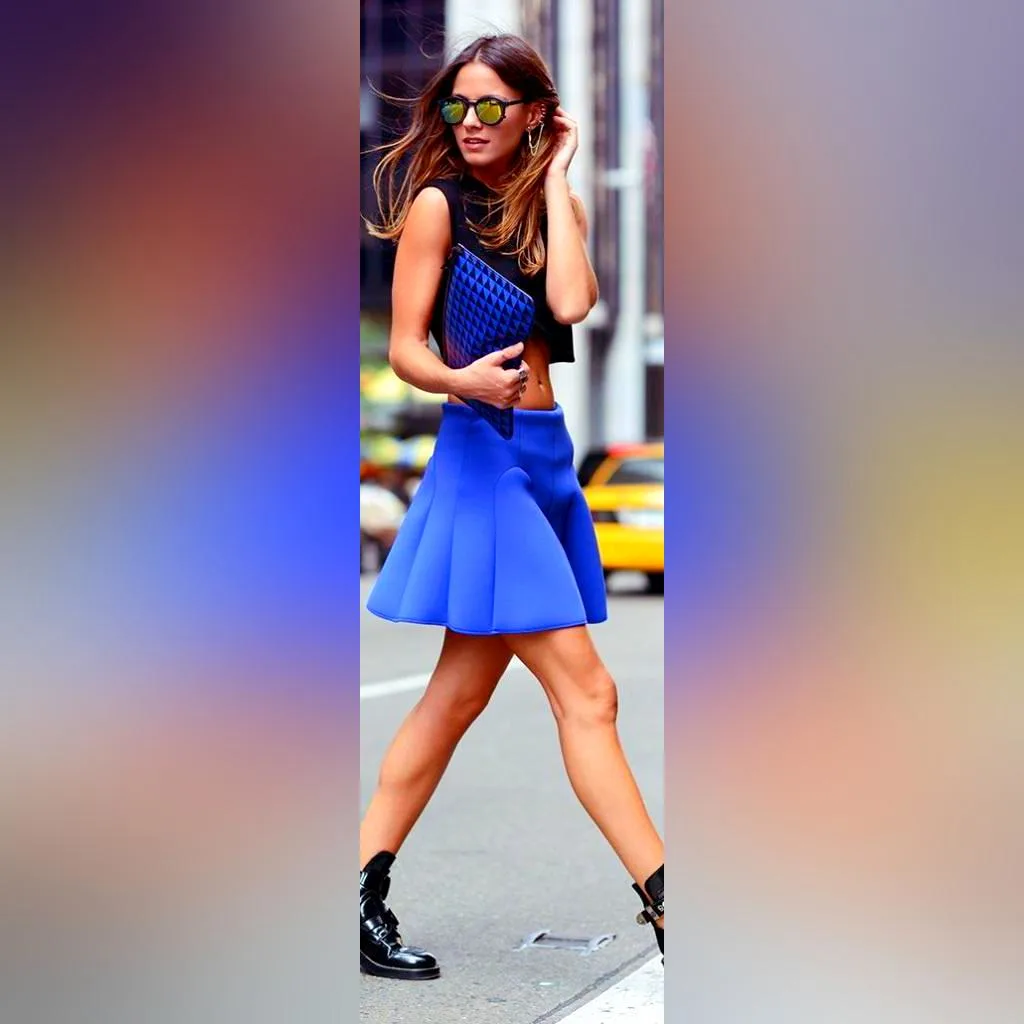 Buy Similar Here
With Crochet Crop Top
A red-colored one with a crochet white crop top with spaghetti straps, give it a try: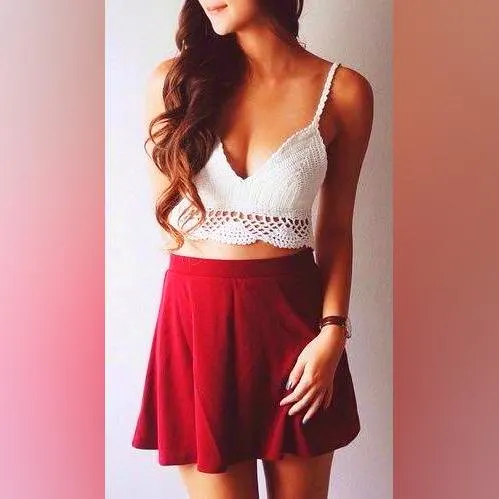 Buy Similar Here
With Ribbed Scarf & Striped Top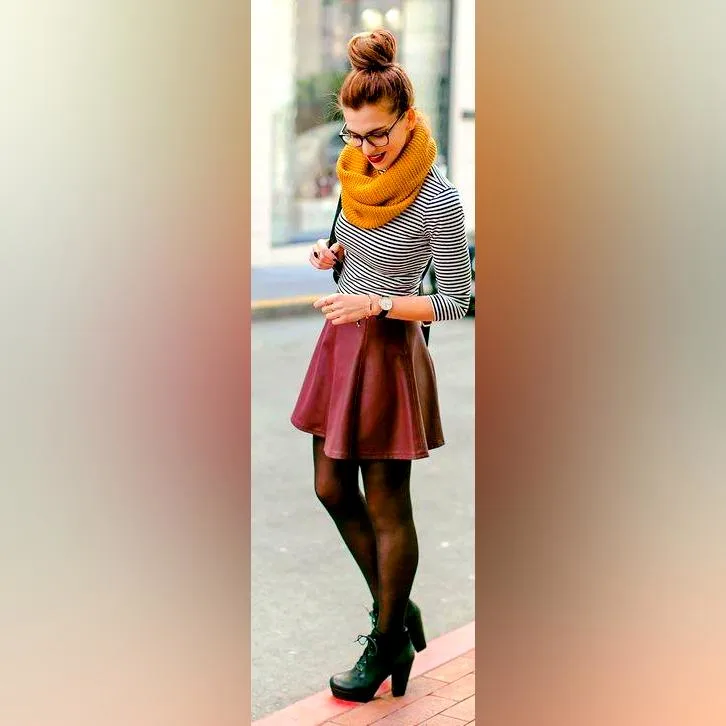 Buy Similar Here
With Chambray Shirt And White Top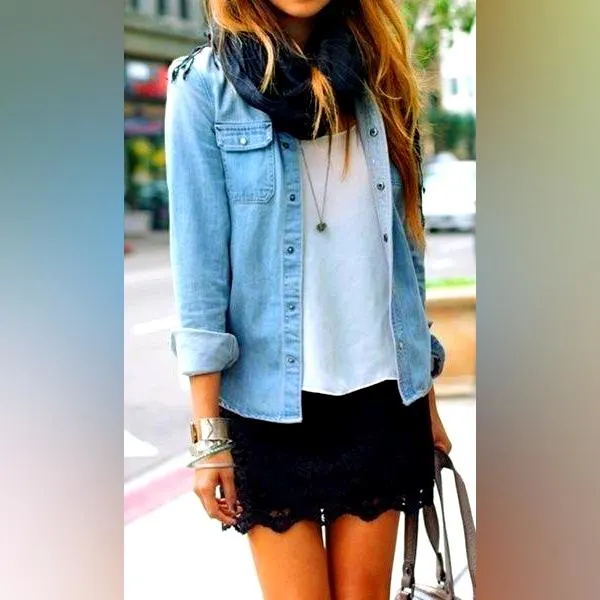 Buy Similar Here
With Leather Jacket And Plaid Scarf
Buy Similar Here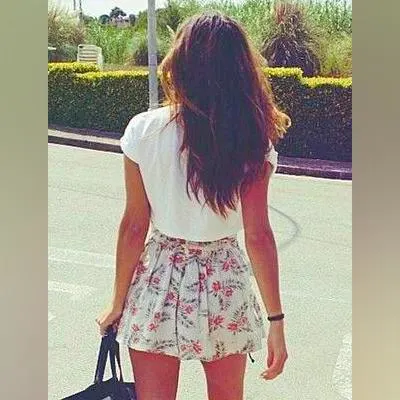 Buy Similar Here
With Long Cardigan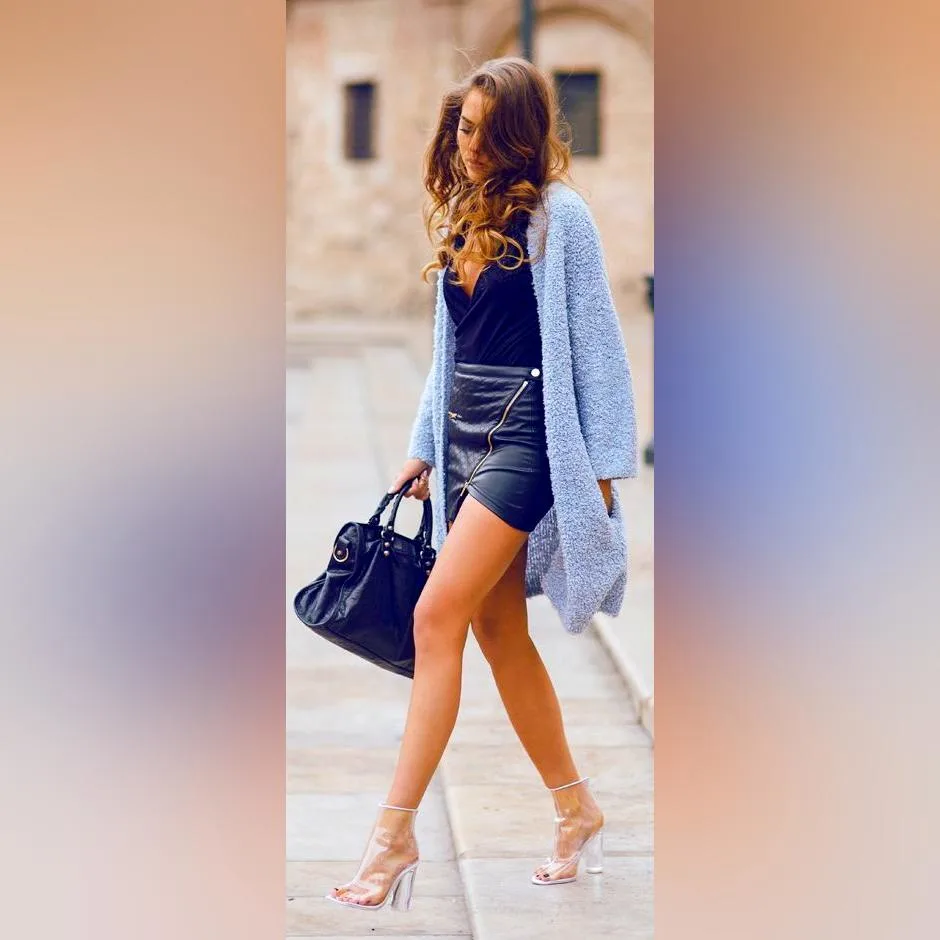 Buy Similar Here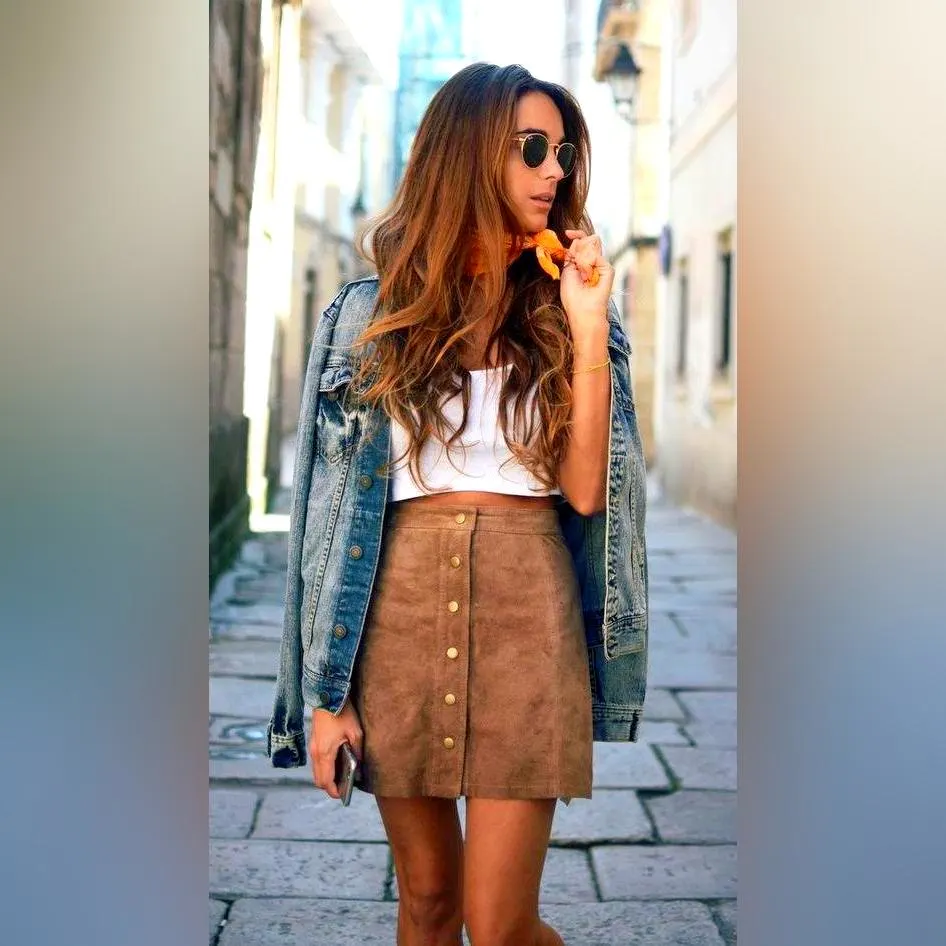 Buy Similar Here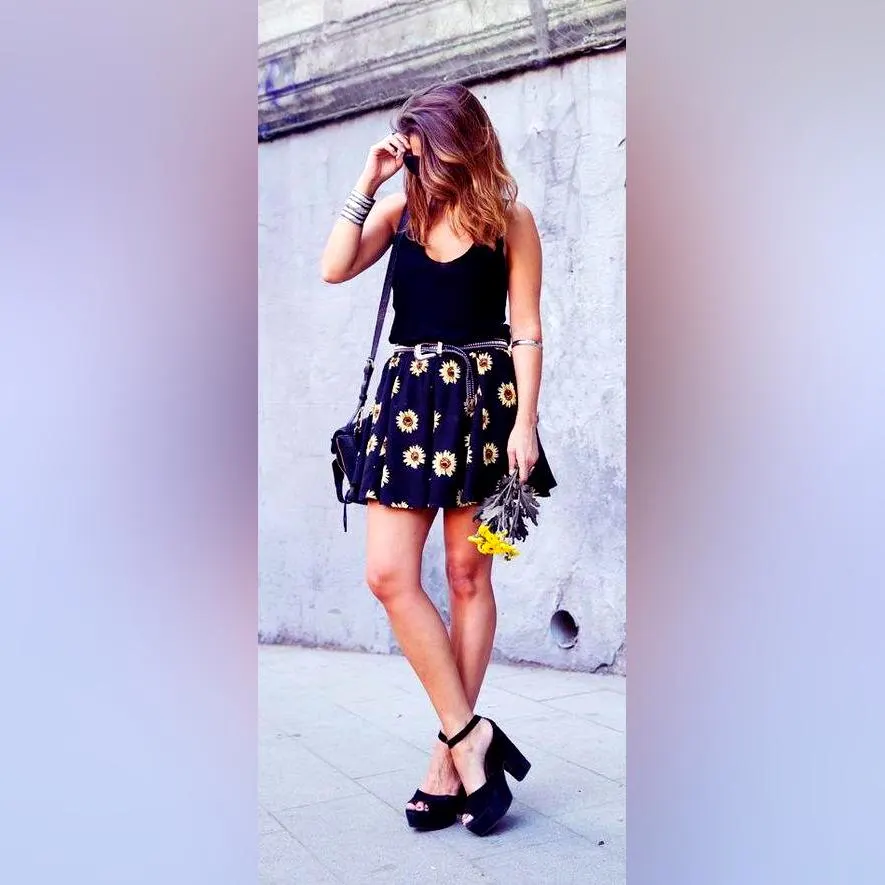 Buy Similar Here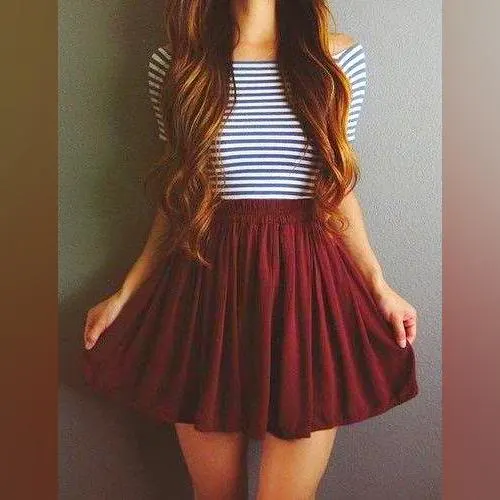 Buy Similar Here
You definitely should give this combo a try, we see a white-black striped wrap shirt tucked in a blue mini skirt: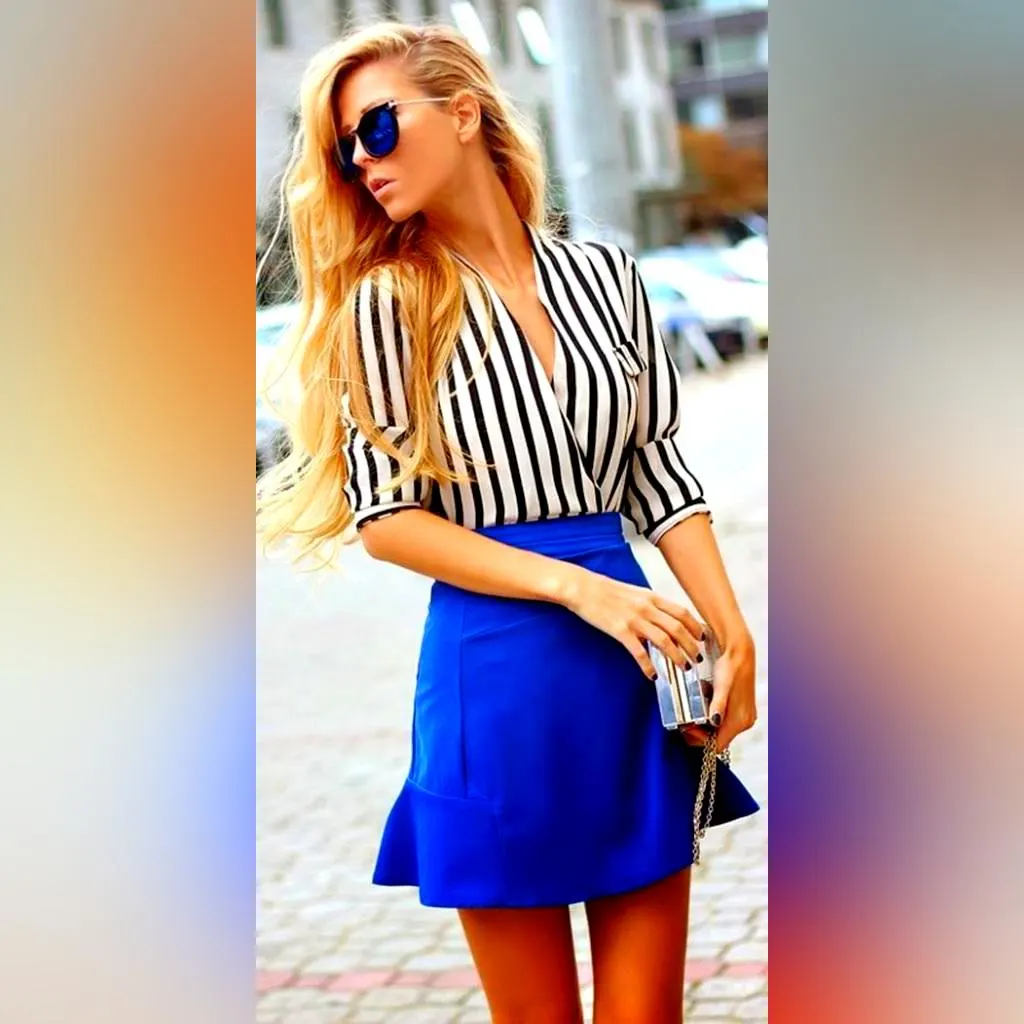 Buy Similar Here
White long sleeve and a red mini, a nice look for those who are into simple, yet sexy looks: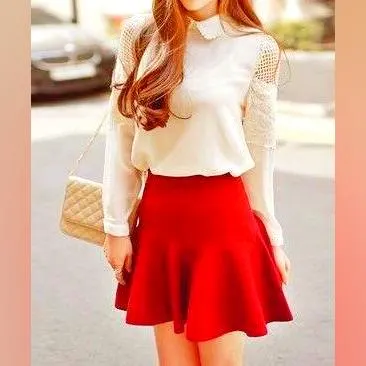 Buy Similar Here
White wrap mini and a black-white striped long-sleeve a perfect idea for casual weekends: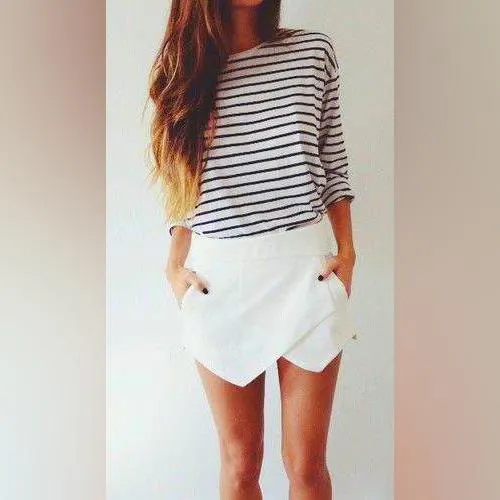 Buy Similar Here
A blue-colored mini with a white crop top with long sleeves, a nice style for hot summer days: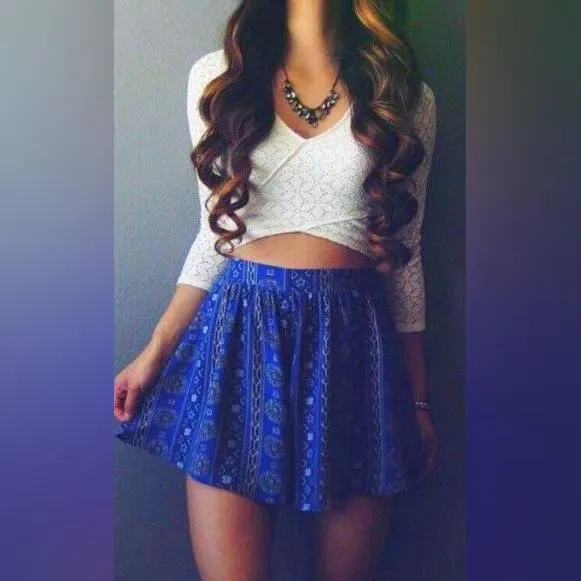 Buy Similar Here