A shirt with a doll-like turn-down collar is the most fashionable top of this Summer. The "doll" turn-down collar is the indicator of a new romantic style. We are about to tell you how to wear shirts with such collar detail. Trust me, you can be easily considered to be both a vintage girl and a connoisseur of current fashion trends.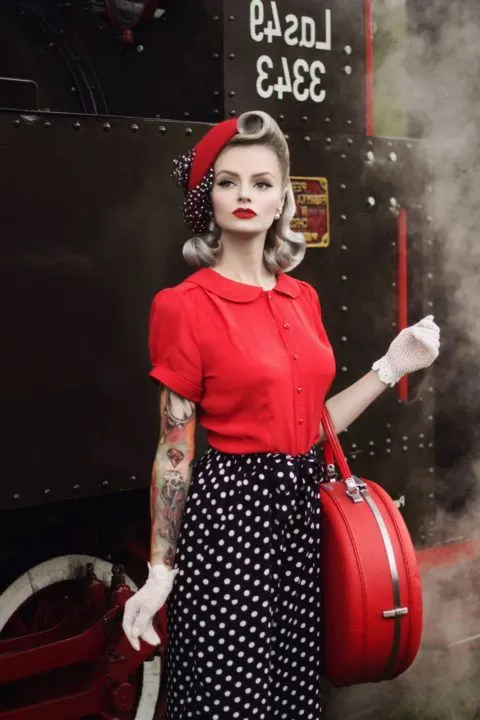 Buy Similar Here
A red blouse with a Peter Pan collar looks stunning tucked in black midi skirt in white polka dots. Complete the look by adding a red beret and a rounded shoulder bag.
Straight from the shows of Chanel, Prada, and other famous fashion brands, shirts with a turn-down collar have harmoniously got into our wardrobes. This detail, which is so-called the "peter pan" collar, came into fashion at the beginning of the XX century thanks to the Broadway stars.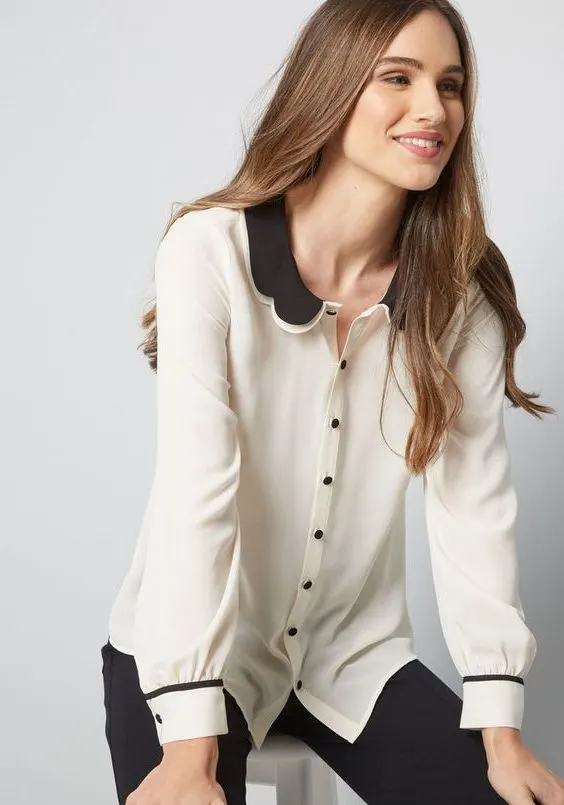 Buy Similar Here
Modern designers are taking a course on neo-romanticism while presenting us with these amazing Peter Pan collar blouses. Remember, a year ago, we have seen a return of tops with puffy sleeves, and now we are into these tops.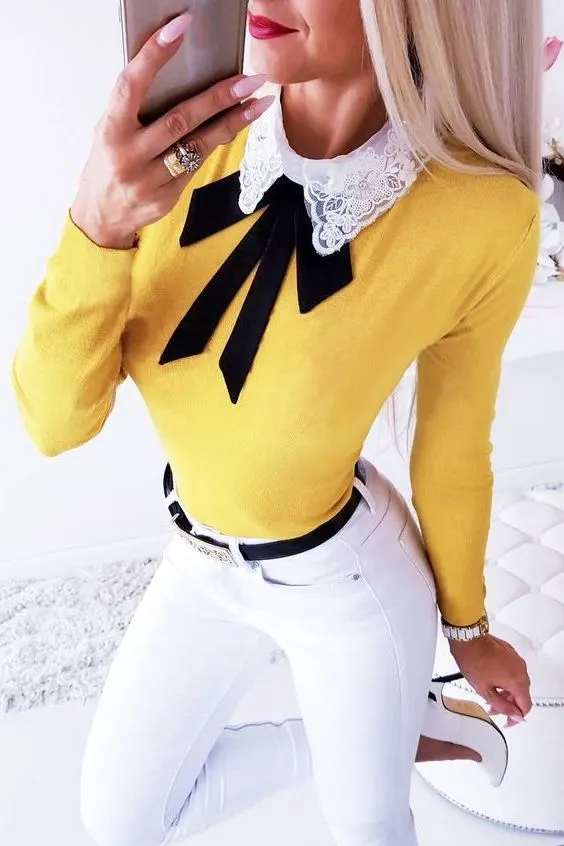 Buy Similar Here
The collar with lace and embroidery has become a favorite trend of fashionistas who are tired of minimalistic t-shirts and turtlenecks. To make the look appear modern, girls combine these shirts with jeans and leather trousers. By the way, these tops don't have to be school-style white-colored. You are free to wear printed designs.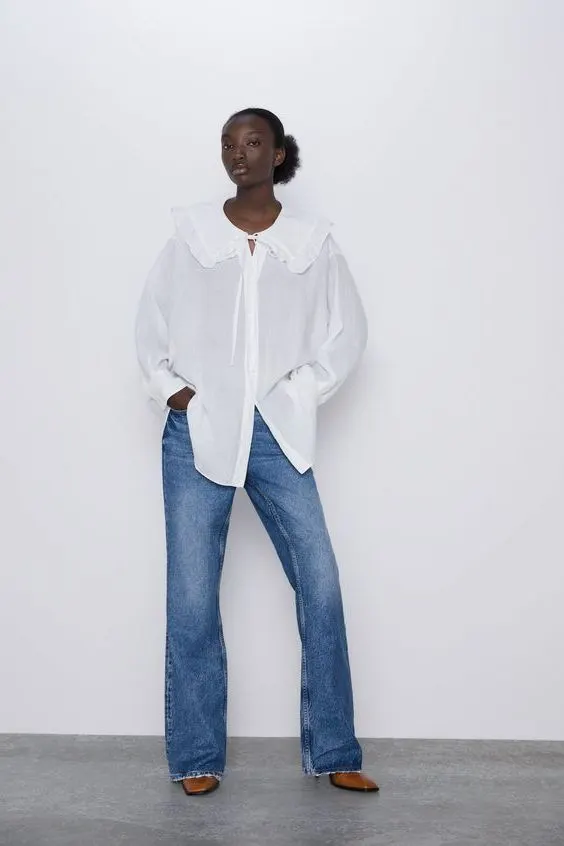 Buy Similar Here
What Peter Pan Collar Blouse To Choose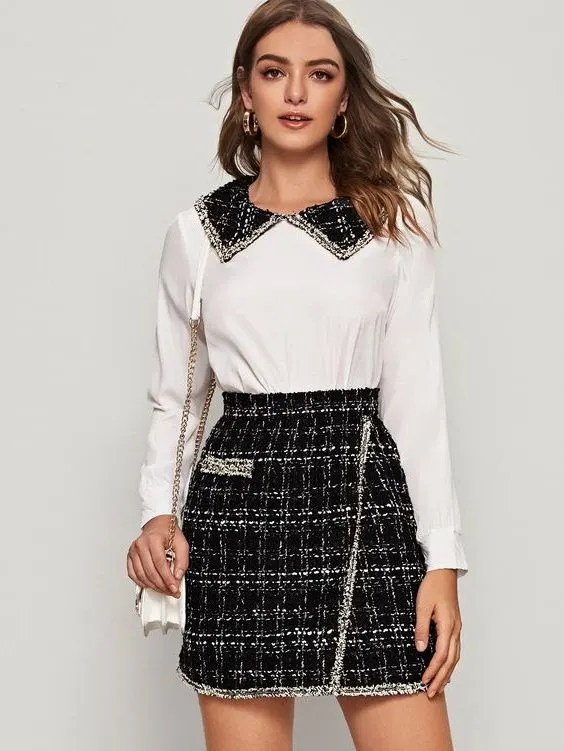 Buy Similar Here
Fitted shirt
Standard women's top that emphasizes the curves of the figure and creates an emphasis on the chest. This style is in harmony with pencil skirts, midis, as well as with straight trousers.
Stylish advice. Having a fitted shirt in your wardrobe, you can emphasize the advantages of the body and create a spectacular business look, without going beyond the dress code.
Straight fit shirt
It might look slightly masculine and you might hide femininity, but I love that special fragility. Emphasize the waistline by adding a belt. Stylish advice: with a straight shirt, you can easily create casual looks teamed with tailored pants and jeans. Feel free to experiment creating relaxed looks.
Choose an appropriate material: cotton, linen, silk, or satin?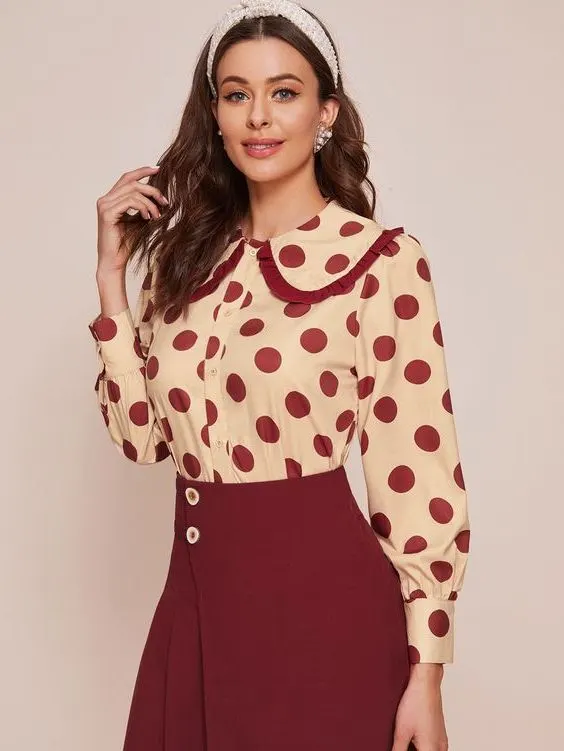 Buy Similar Here
Shirt made of cotton or linen
Natural fabrics are excellent during long-term wear. Therefore, if you plan to spend a long time in a shirt — at work or on a trip — choose a cotton design. This shirt fits well on the body, perfectly preserves the temperature, and gives the body a pleasant feeling.
The linen shirt is thinner and more elegant and will allow you to experiment with modern urban looks, I recommend to choose a relaxed version. Linen fabric behaves well in the hot season, although it requires regular ironing to maintain the shape.
Shirt made of silk or satin
Delicate and refined fabrics with a shiny texture look very expensive and elegant. With a silk shirt, you will create spectacular outfits both for the office and for a date or party. The one made of satin will allow you to make stylish and romantic sets "with a twist" for a special occasion.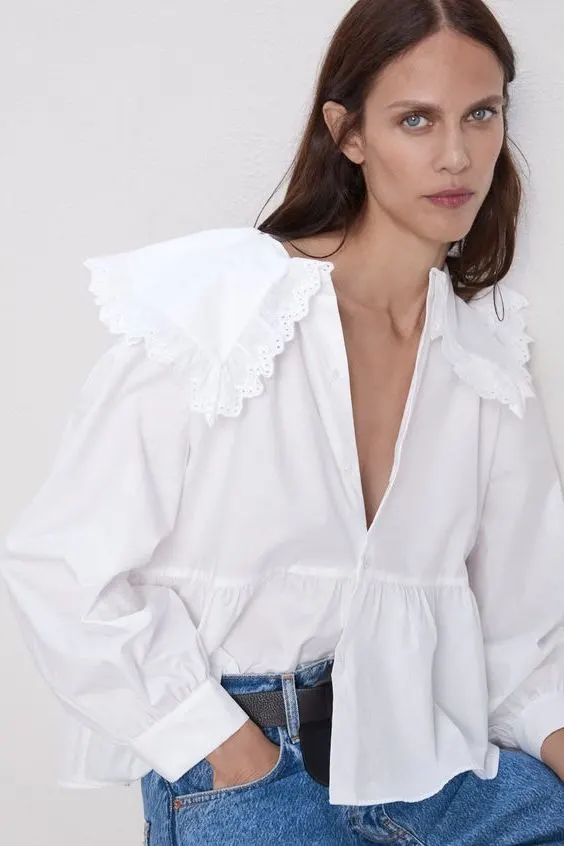 Buy Similar Here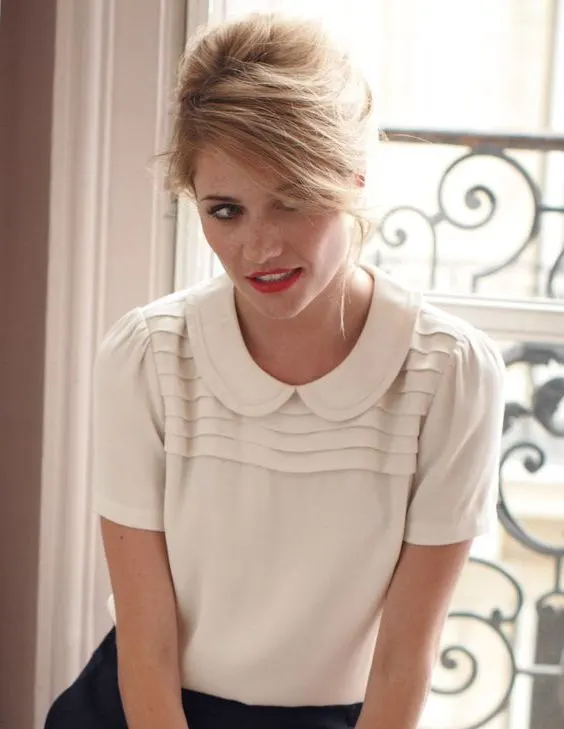 Buy Similar Here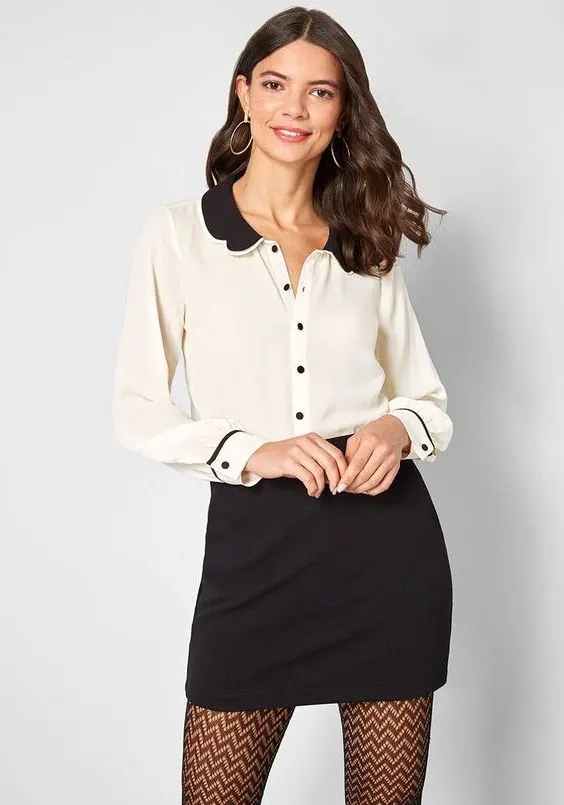 Buy Similar Here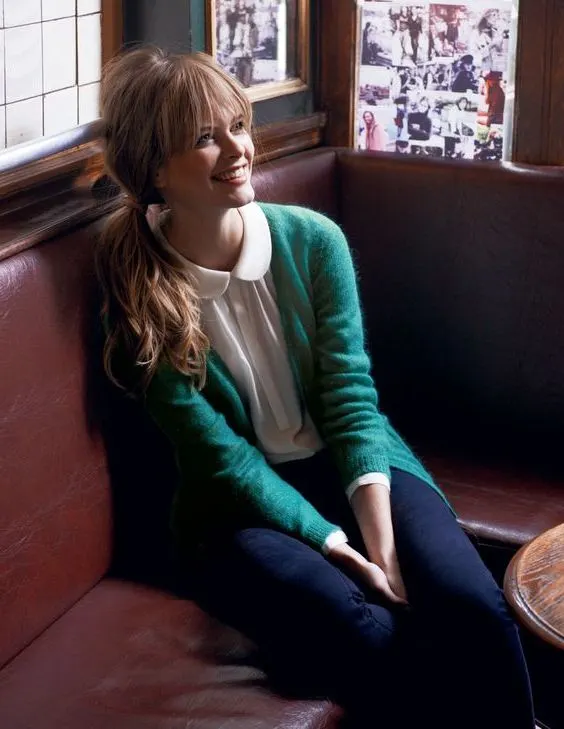 Buy Similar Here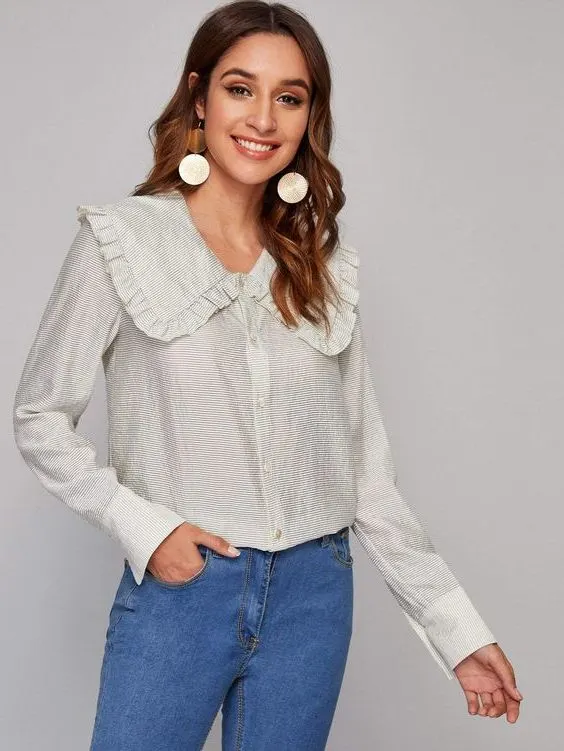 Buy Similar Here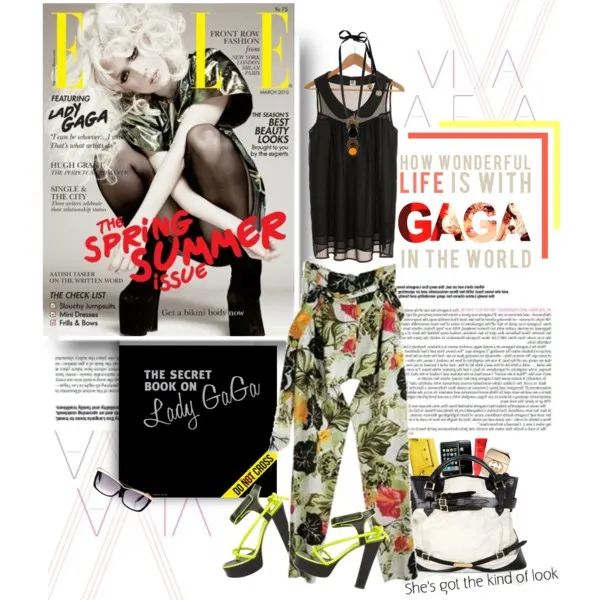 Buy Similar Here
Buy Similar Here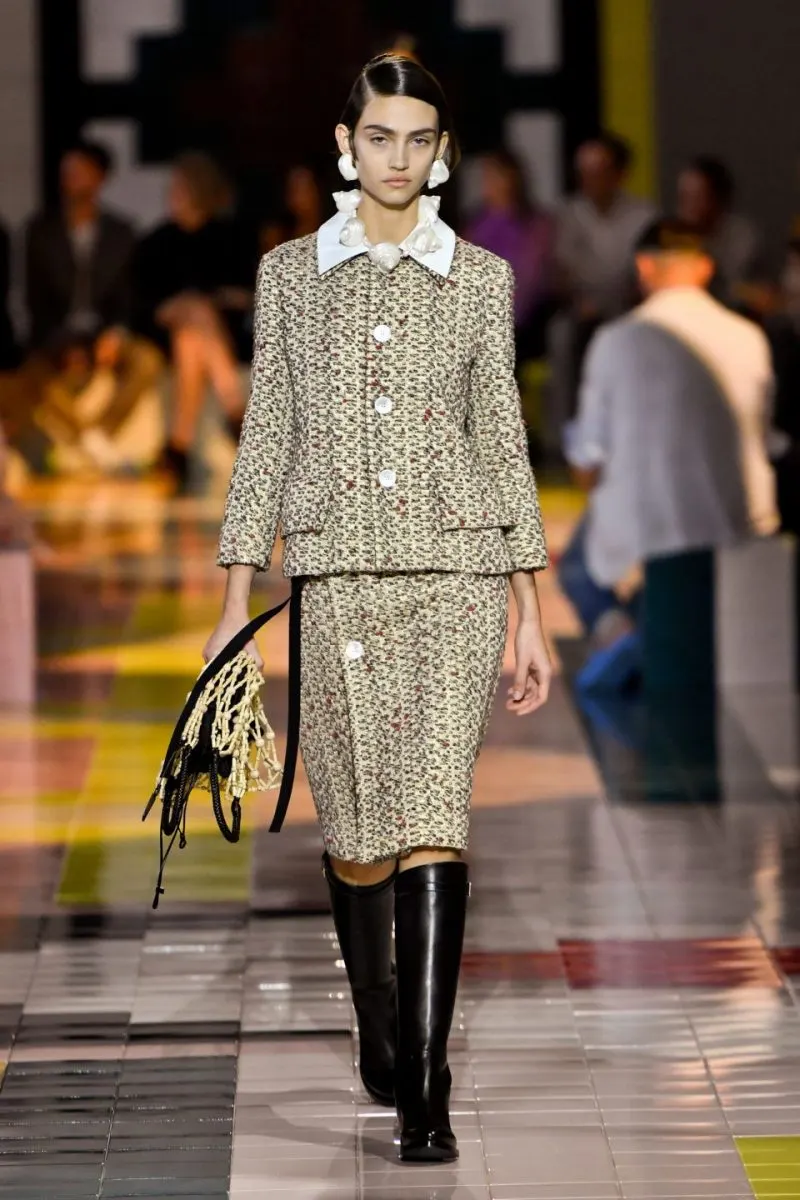 Buy Similar Here
Prada Ready to Wear Spring/Summer 2020 fashion show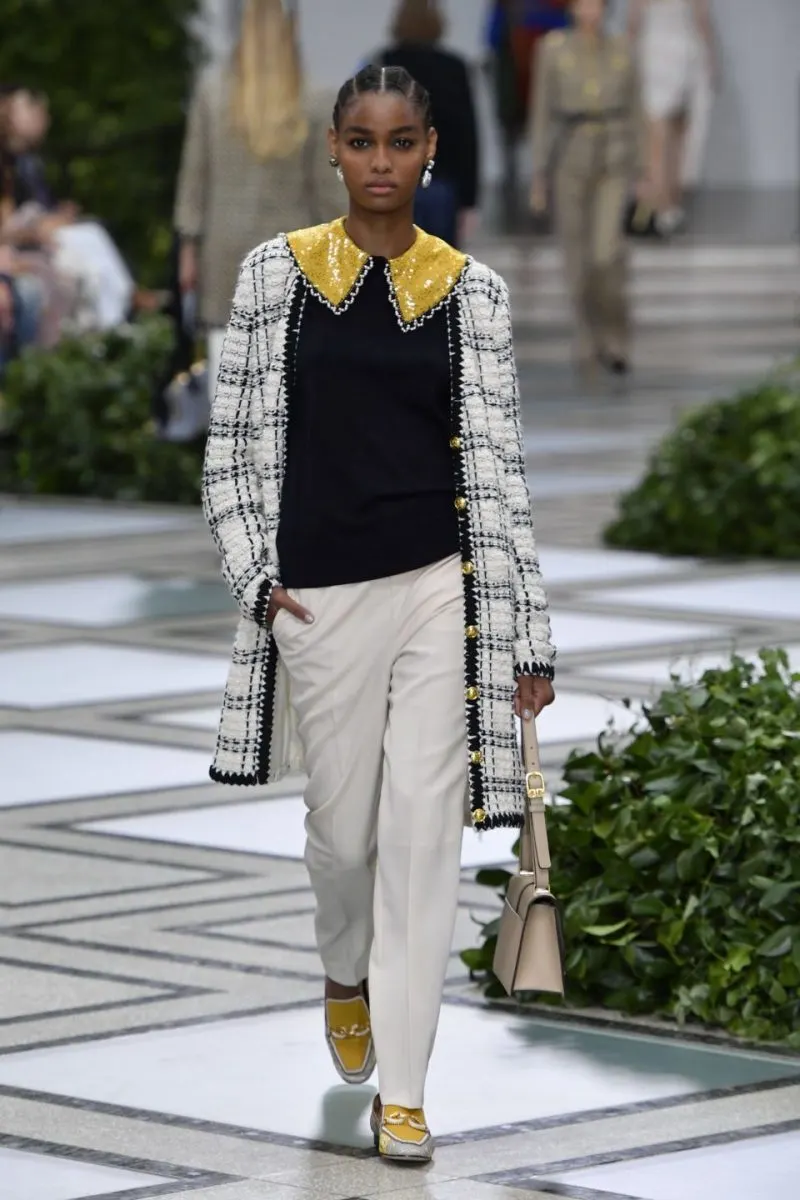 Buy Similar Here
Tory Burch Ready to Wear Spring/Summer 2020 fashion show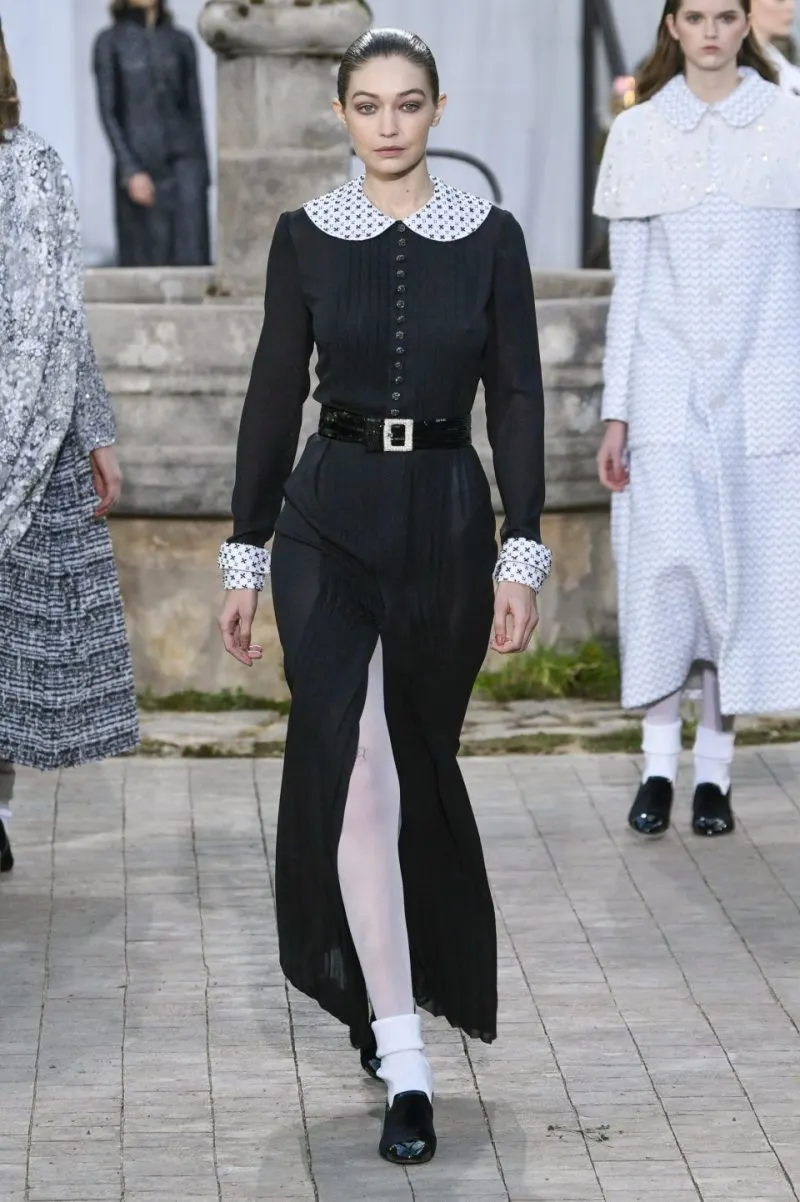 Buy Similar Here
Chanel Haute Couture Spring/Summer 2020 fashion show