Today's post is dedicated to trendy pastel color outfit combinations to wear in your everyday life. It's time to say goodbye to winter days and welcome spring and summer season. I gathered my favorite pastel color outfits that will make you look and feel special this year.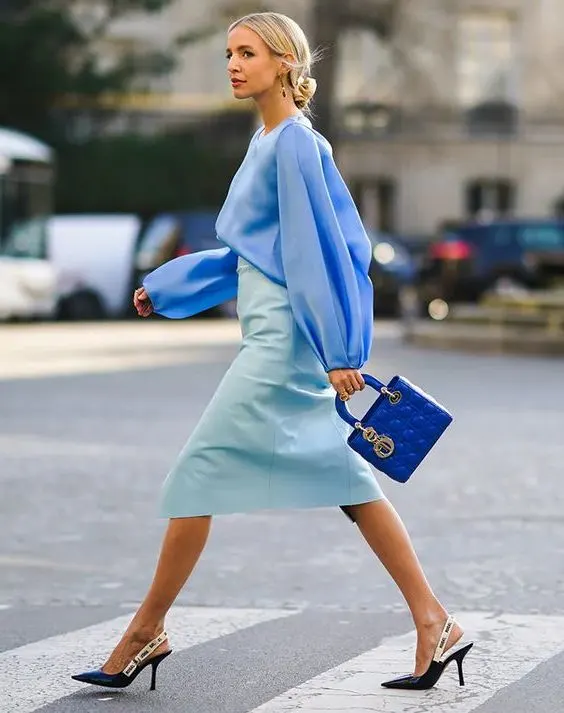 Buy Similar Here
Believe me, these looks gonna make you want to try this trend. Each one of these outfits looks elegant, ladylike, and extremely eye-catchy. Sure, it can be quite tricky to wear this hue, but if you follow my tips and tricks, there will be no problem in recreating the same combos. Read on to find out more.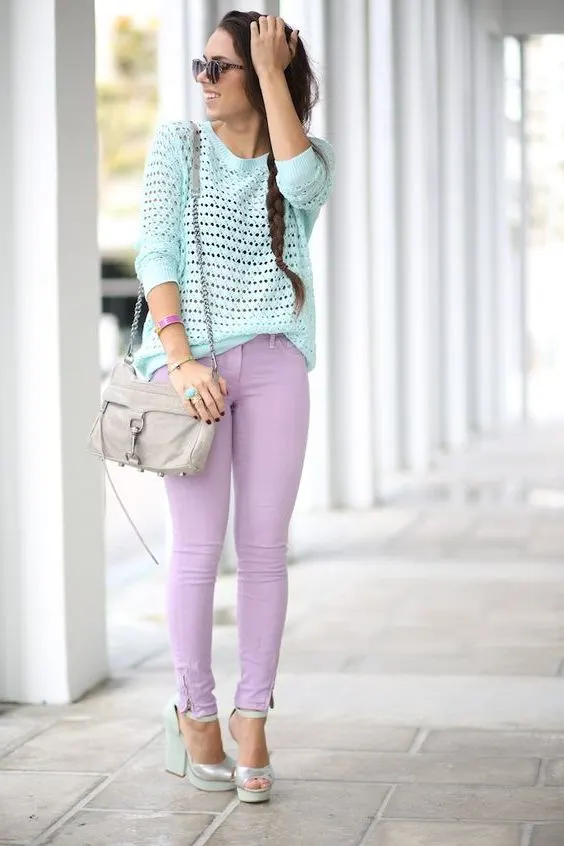 Buy Similar Here
For instance, you can do color blocking that will feature darker bottoms and lighter tops, or vice versa. Personally, I love teaming pastels with neutral hues, like black and white. If you are a beginner to this trend, or you simply don't feel comfortable wearing pastels, then you can buy yourself chic and feminine pastel color accessories that will make your outfit look fresh and modern.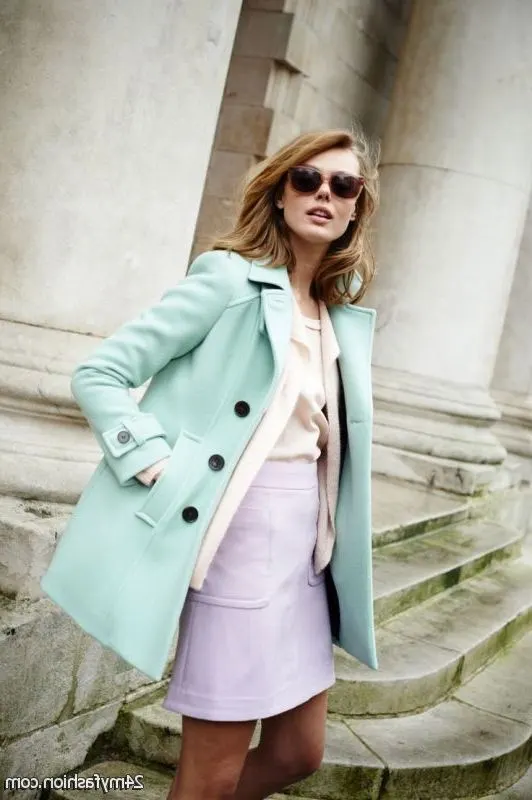 Buy Similar Here
I love to see ladies clad in blush, pastel green, and cream color coats. I think the best way to make this color trend look special on you is to go fully in pastels, by sporting cream pink jacket, sky blue top and pastel light green trousers. Anyway, I recommend to look through these images and show me your next outfit combo.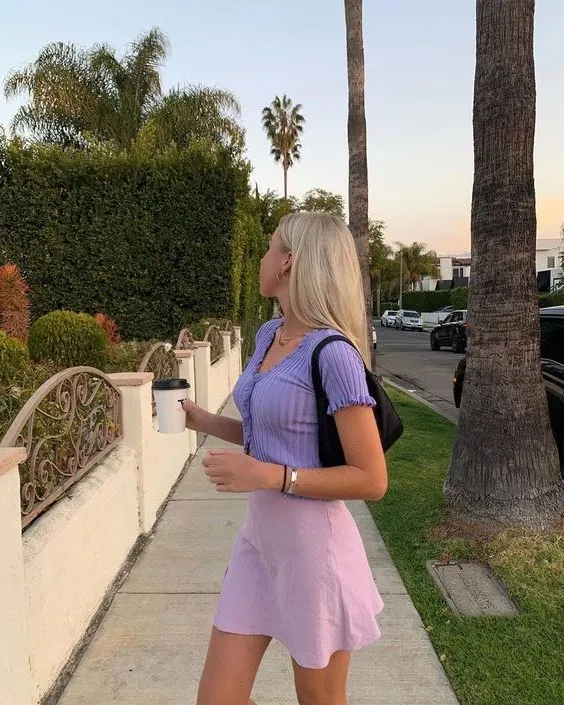 Buy Similar Here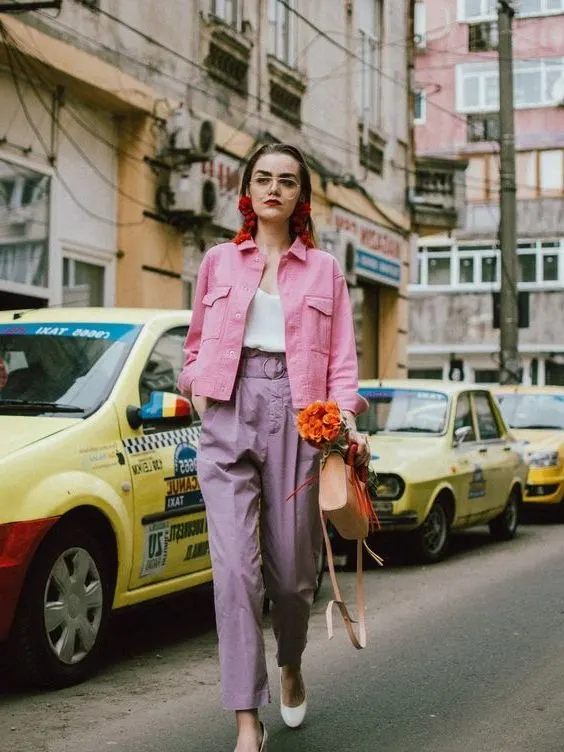 Buy Similar Here
A totally pastel yellow outfit idea consisting of a cozy sweater and wide pants completed with chunky sneakers. Check out cool ways how to wear sweaters this year, I am pretty sure you gonna love these looks.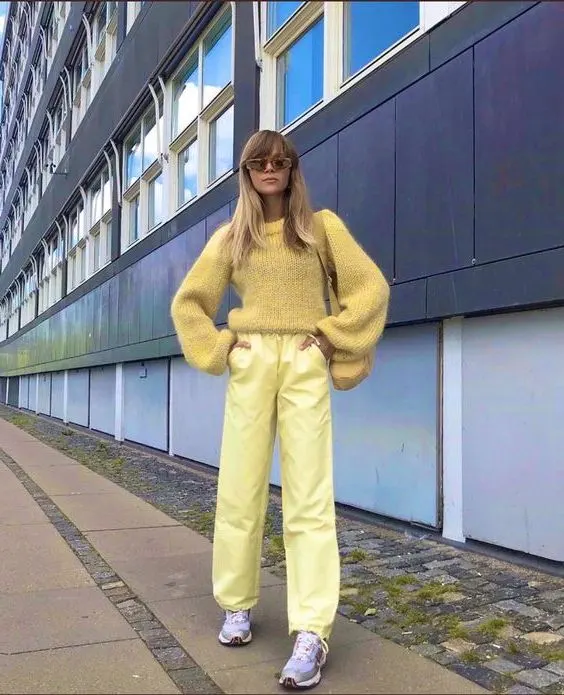 Buy Similar Here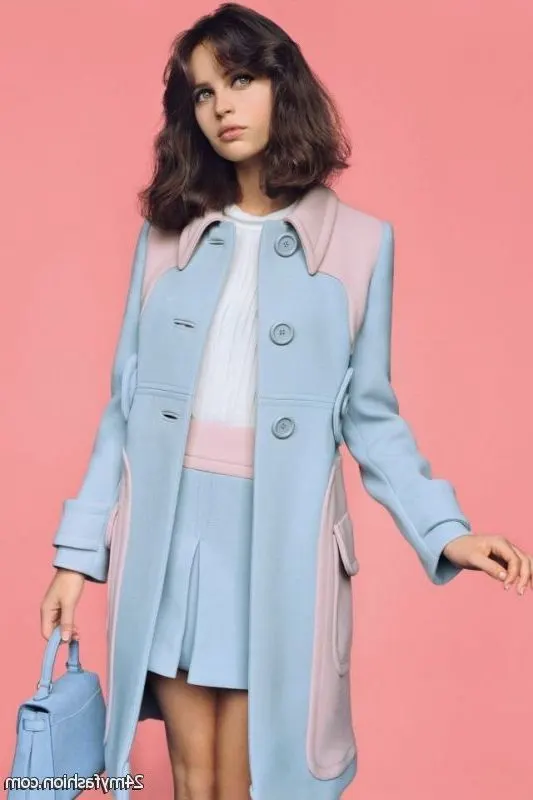 Buy Similar Here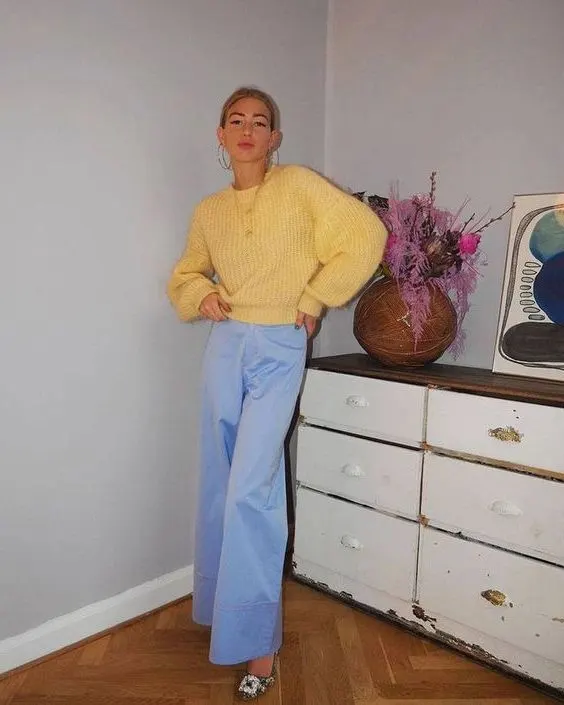 Buy Similar Here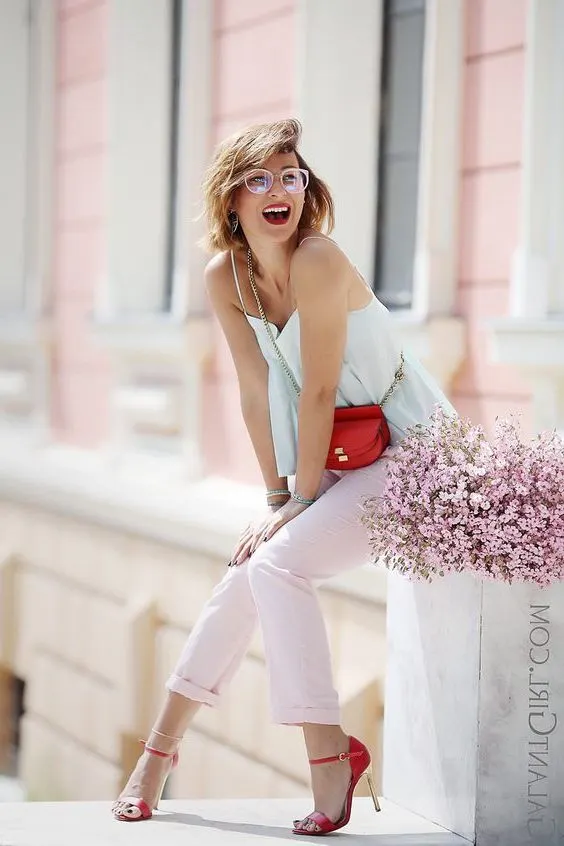 Buy Similar Here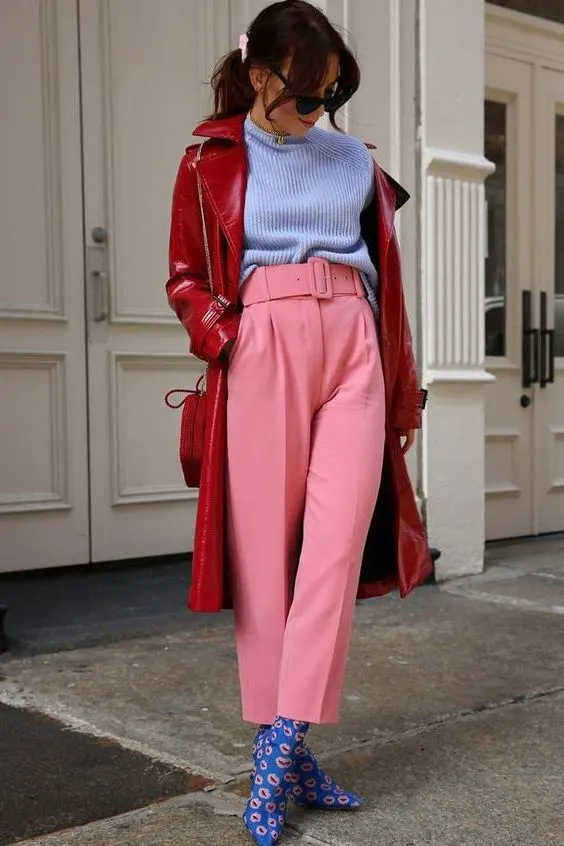 Buy Similar Here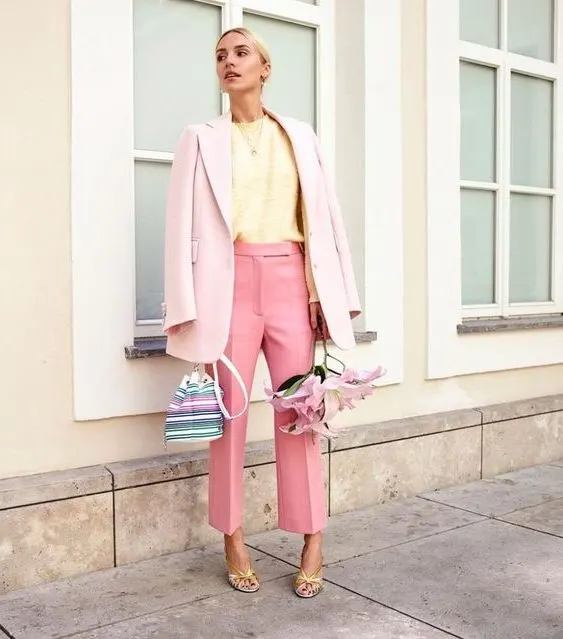 Buy Similar Here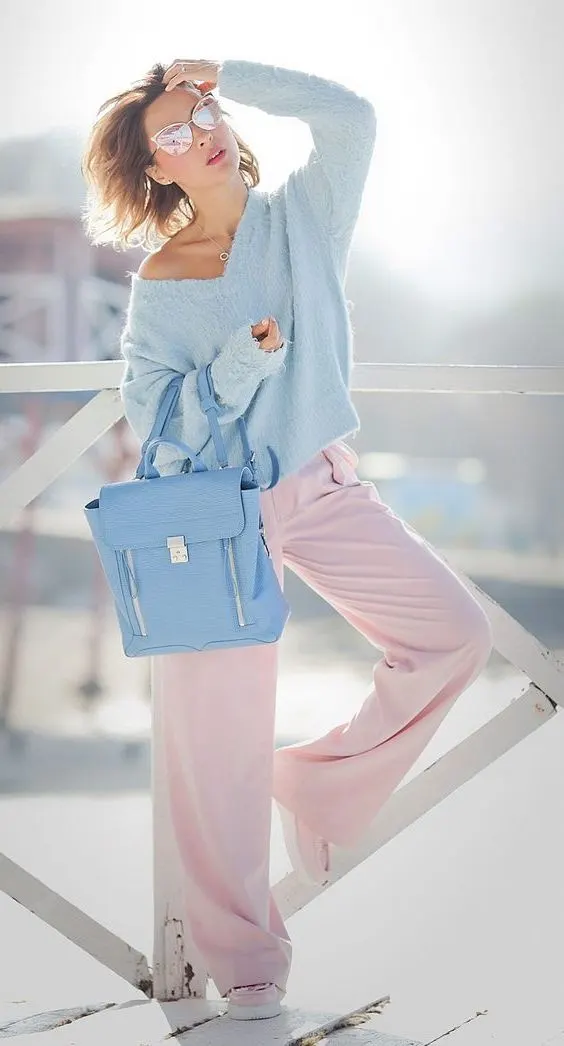 Buy Similar Here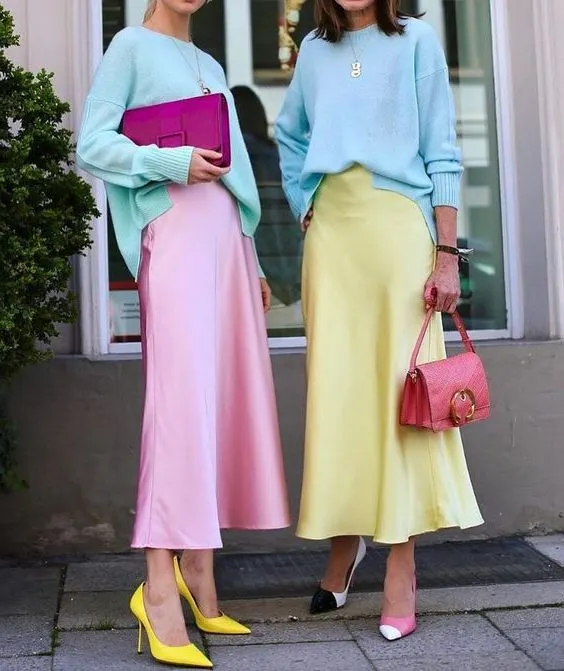 Buy Similar Here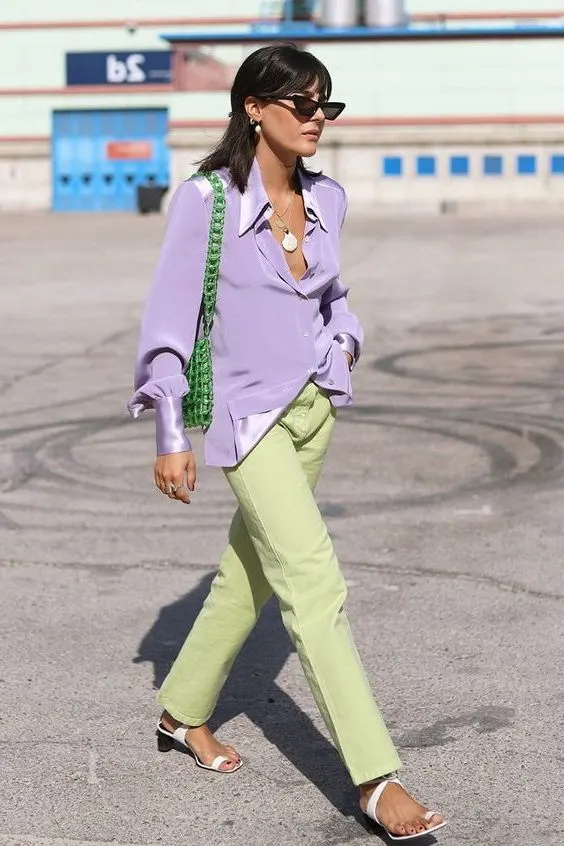 Buy Similar Here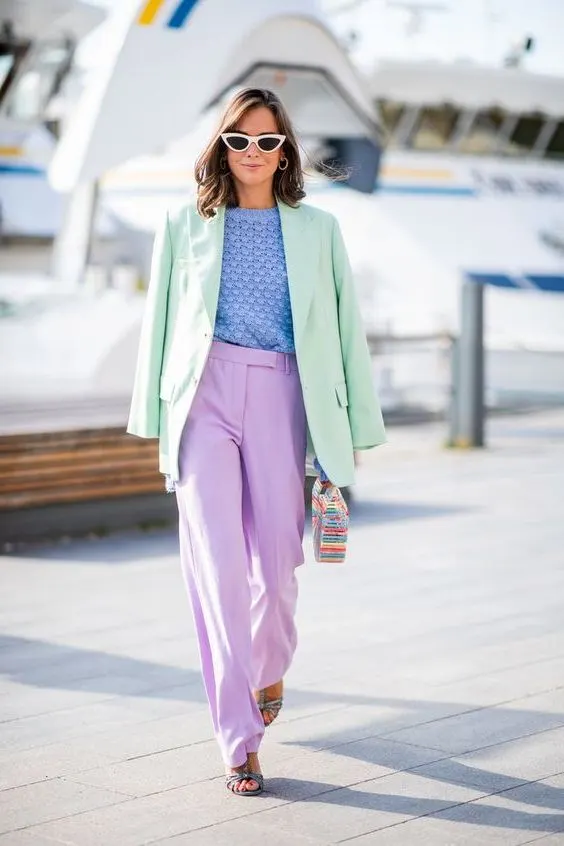 Buy Similar Here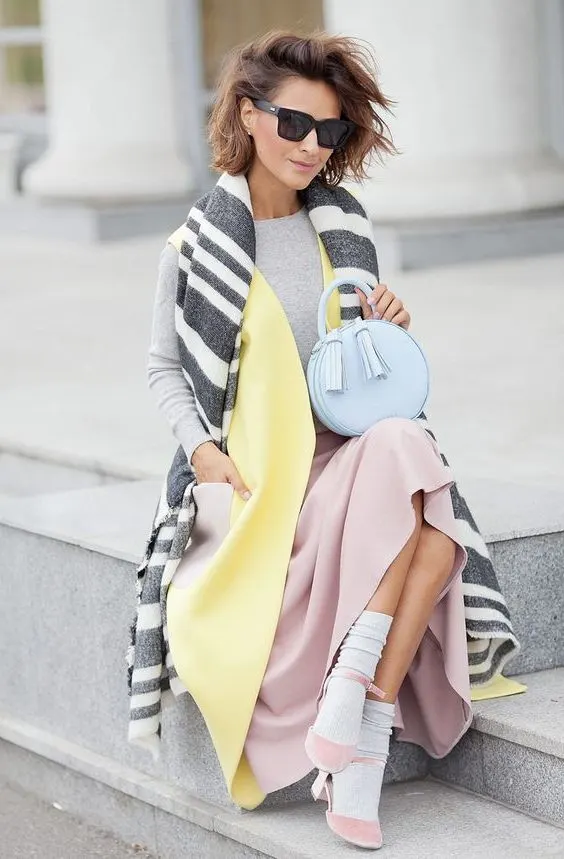 Buy Similar Here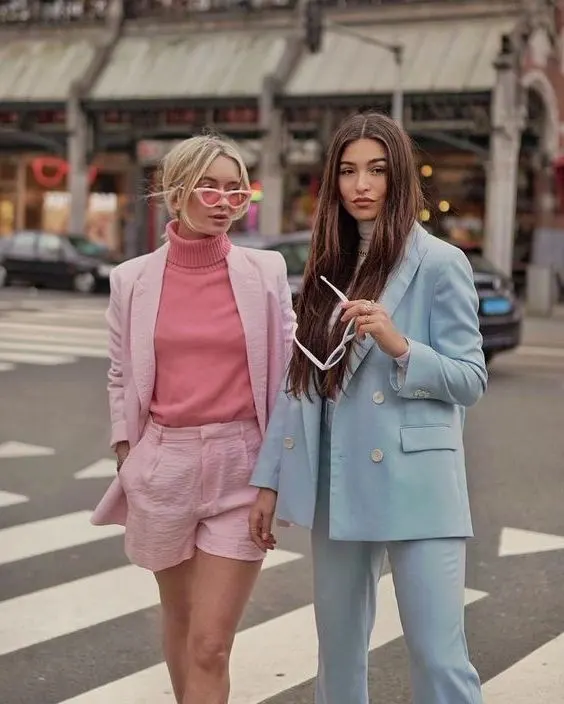 Buy Similar Here
The thing about pastel colors is that they can be as soft or more bold than their counterparts. For example, a lavender top with navy blue pants to mimic the color of the sky at twilight. Or a nice baby pink dress that ends just below your knee with cream-colored espadrilles and an olive green jacket for that Mediterranean look. What I've learned from experimenting with pastels is it's all about the contrast between pieces to achieve something pleasing to the eye!
If you haven't been able to pull of pastel color outfits before, here are some tips that should help:
Don't go for too many colors. Pastels are best when they have just one other color in them to contrast. If you pick a pastel yellow top with fuchsia polka dots for example, it may be too much going on at once. Instead, try pairing the yellow top with grey pants or a blazer, and complement it with a pink-purple colored lipstick. Keep it monochromatic while still marking that pastel color!
Use your imagination. If you like a major color like purple, try wearing it as an accessory in the form of a wide-striped scarf or a headband. The great thing is that you can add other colors to this piece and still keep the focus on the pastel purple instead of fading into the background of all your other pieces.
Wear what's best for your skin tone. Some colors will enhance your skin tones while others may make them look sallow. When in doubt, always go for lighter pastels and avoid darker ones if you have fair skin.
Whether you like buying into trends or prefer to stick with the basics, you need to add pastel to your wardrobe. Soft hues are a classic spring staple and are timeless enough that you can wear them year after year, yet when styled just right, they're also super trendy and cool. Hope these hot pastel outfit ideas will inspire you!
Source: Cosmopolitan