This time we are going to look through my favorite and hottest summer fashion trend called off-shoulder dress. We are about to see the best Summer designs that can be worn in your everyday life. It's time to show off your legs and shoulders.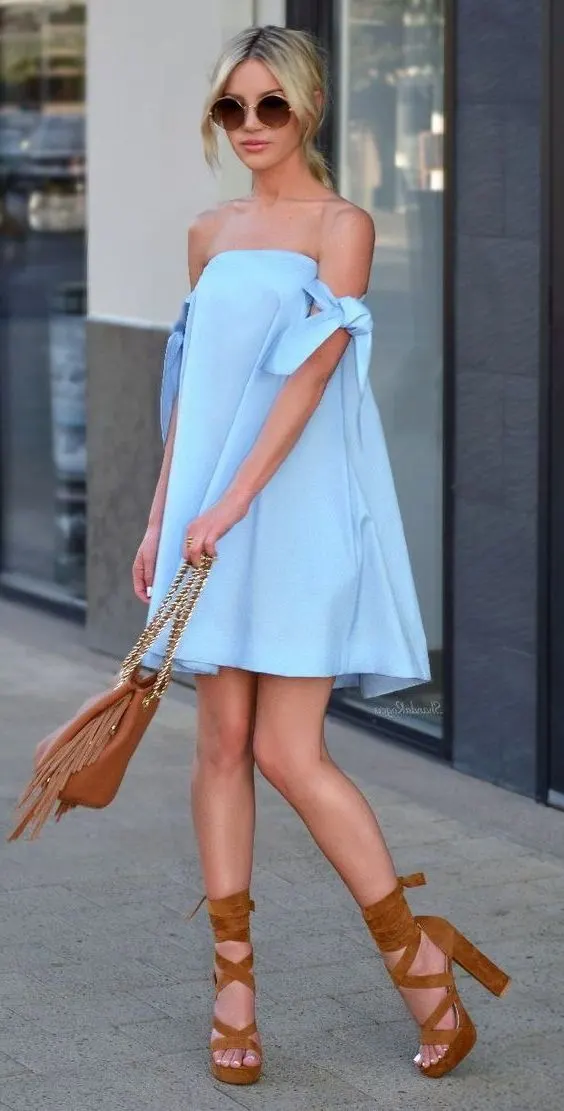 Buy Similar Here
The trend is full of beautiful designs in various lengths, colors and prints. You can find beautiful styles, starting from formal evening gowns to casual summer frocks that can be worn at the beach and casual parties. Believe me, this dress will underline your uniqueness and originality.
Today we are going to look through the hottest off-the-shoulder trends that have been presented in the fashion world lately. These dresses will bring out the best in your figure and bring out the glamor in your everyday life.
Off-the-shoulder dresses for summer are something you can't ignore. They are made for the girls with big breasts and skinny figure but it doesn't mean that the girls with smaller breasts can't wear these both simple and elegant off-the-shoulder dresses. The choice is up to you, all these dress designs will look stunning on almost anyone.
This year is going to be all about off the shoulder dresses for summer, so if you're looking for something beautiful, elegant and classy then we hope this article will help you to choose the most appropriate outfit.
There is no doubt that you've already seen the famous Anne Hathaway wearing the sexy off shoulder dress in this year's Oscar ceremony, but don't think that those dresses were meant for red carpet only. Look at these lovely dresses – they will make anyone look like a supermodel. They are stylish, attractive and if you choose the right color it will enhance your natural beauty even more.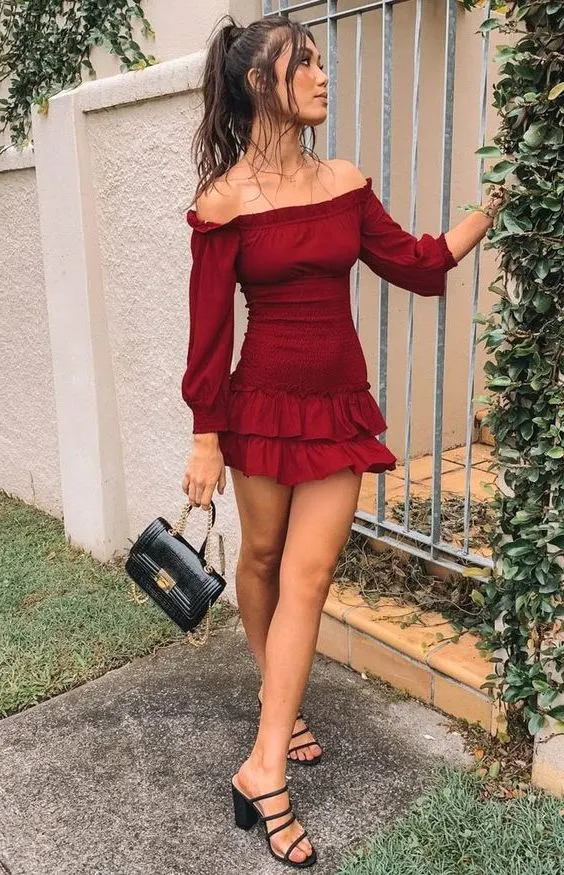 Buy Similar Here
There will be no problem to draw everyone's attention on your persona. Below are shown various off-shoulder dresses that can be worn all year round. If you still don't have the one in your wardrobe, then this Summer is an ideal time to get one.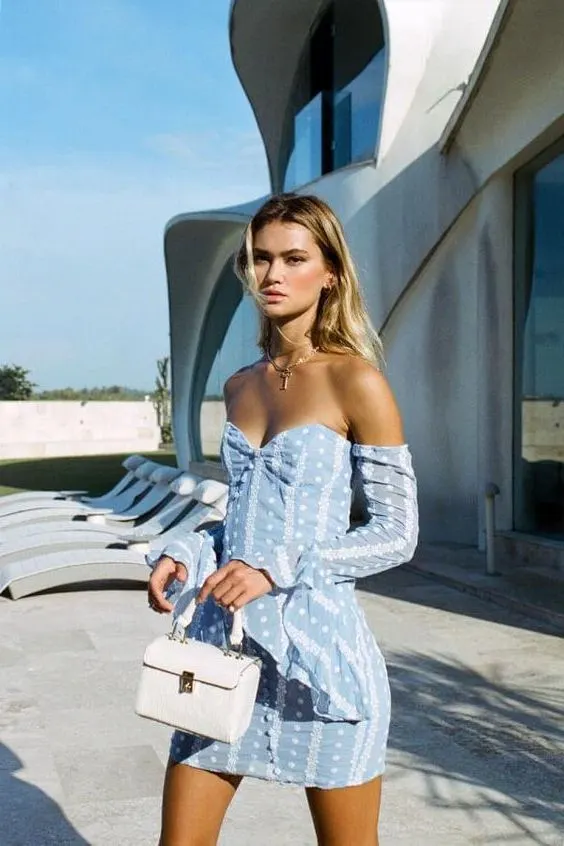 Buy Similar Here
Start from solid and dark color designs. You can buy a classic black fit-and-flare frock and drop the straps, so it looks like you are wearing an off-shoulder dress. Anyway, there are sexy designs that are colored in basic colors, like a white off-shoulder frock with crochet detailing.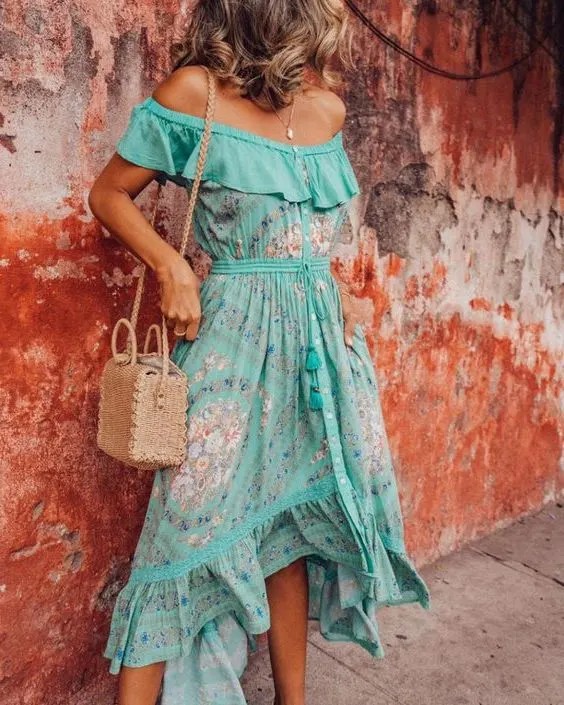 Buy Similar Here
If you want to make an impression on everyone, then you can buy a bodycon off-shoulder dress. Those ladies who want to brighten up their looks, then I recommend to try on bright or creatively printed designs. Go for red peplum designs or kaleidoscope printed versions.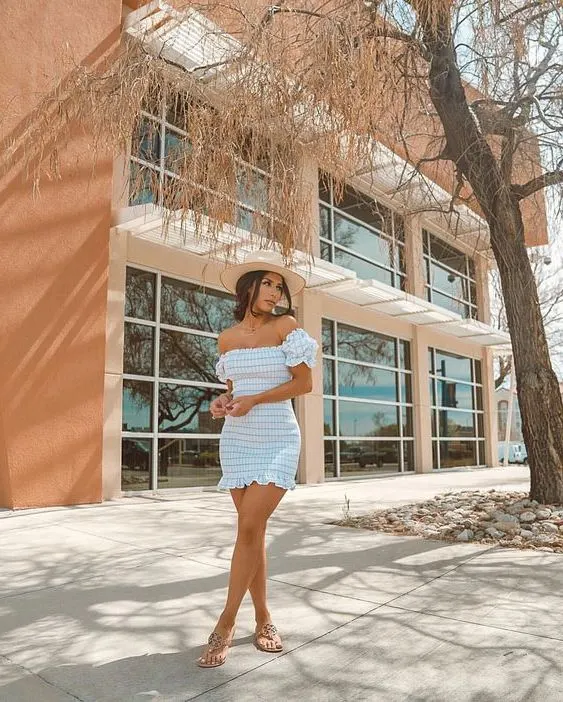 Buy Similar Here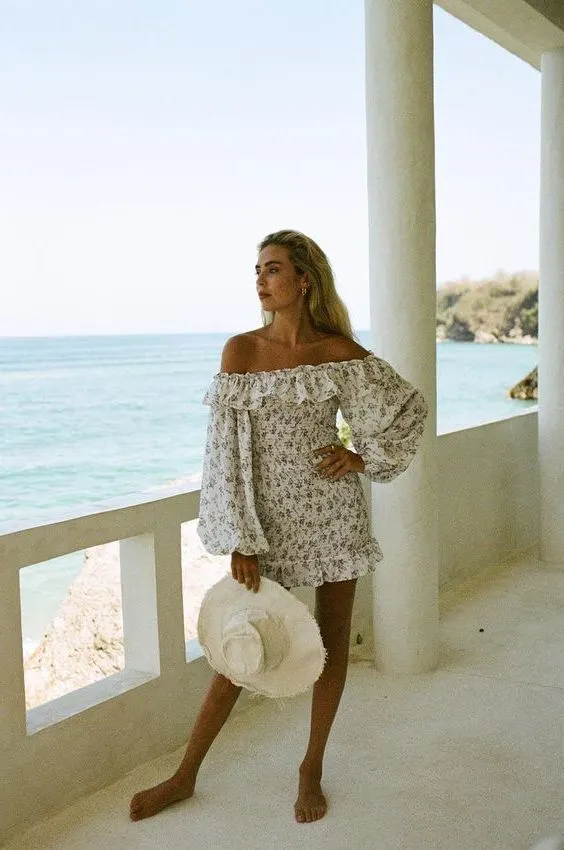 Buy Similar Here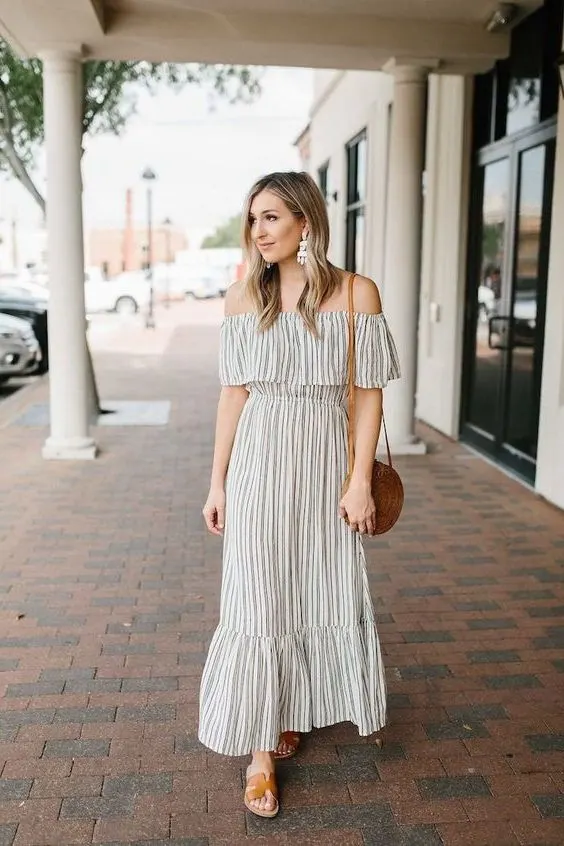 Buy Similar Here
We see a cute boho-inspired OOTD, an off-shoulder printed dress is completed with a camel floppy hat. Check out other cool ideas on how to wear bohemian fashion this year by checking out my post.
Buy Similar Here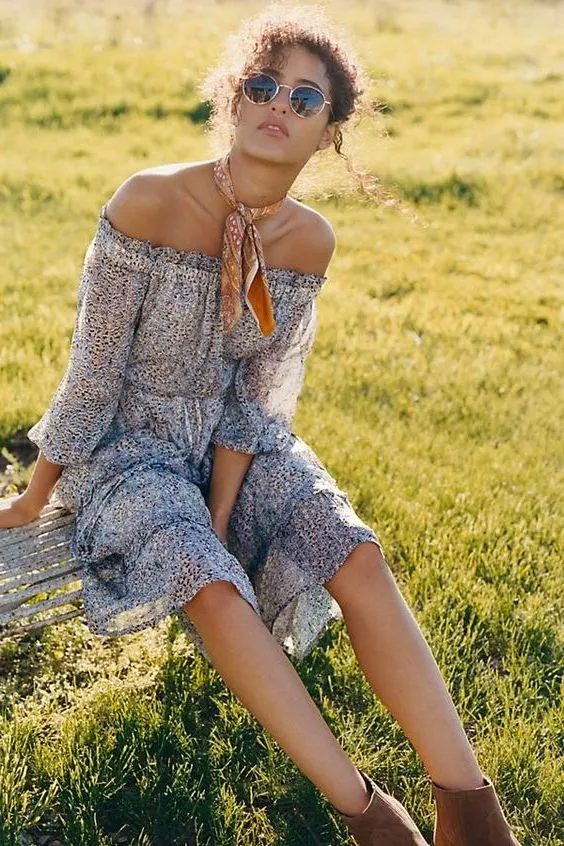 Buy Similar Here
Buy Similar Here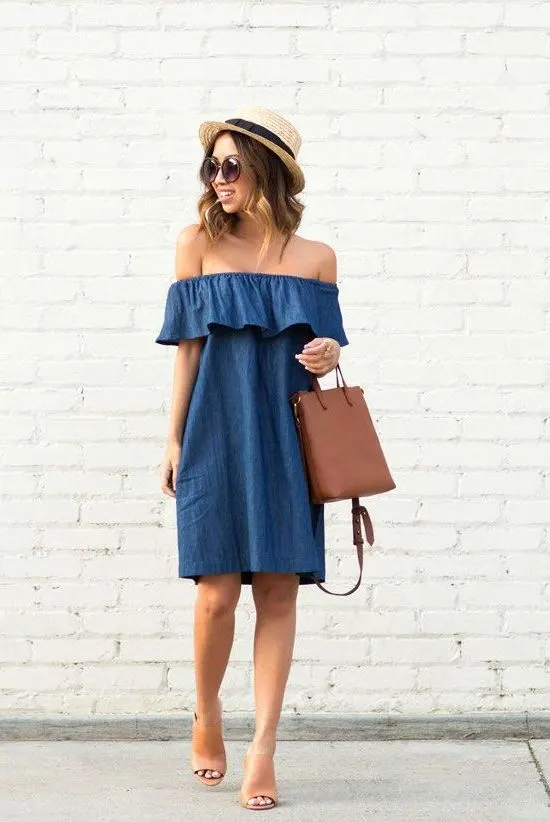 Buy Similar Here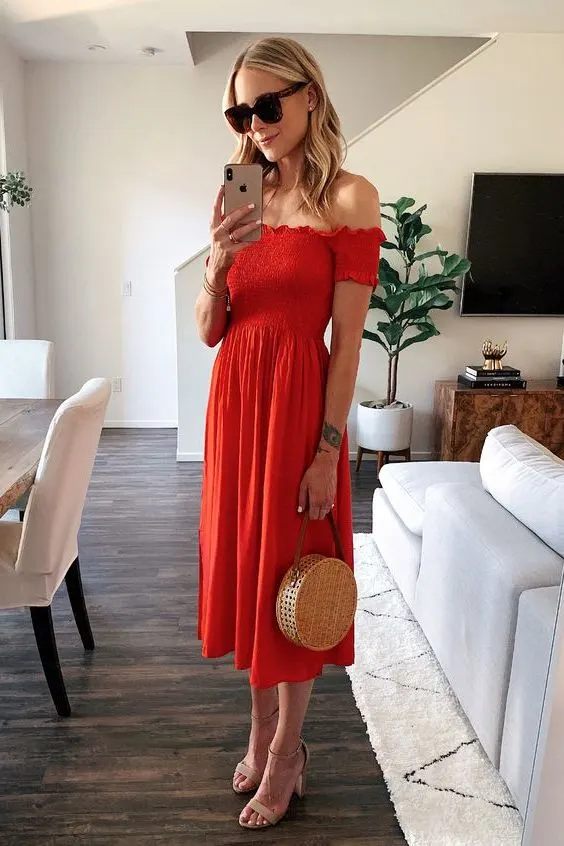 Buy Similar Here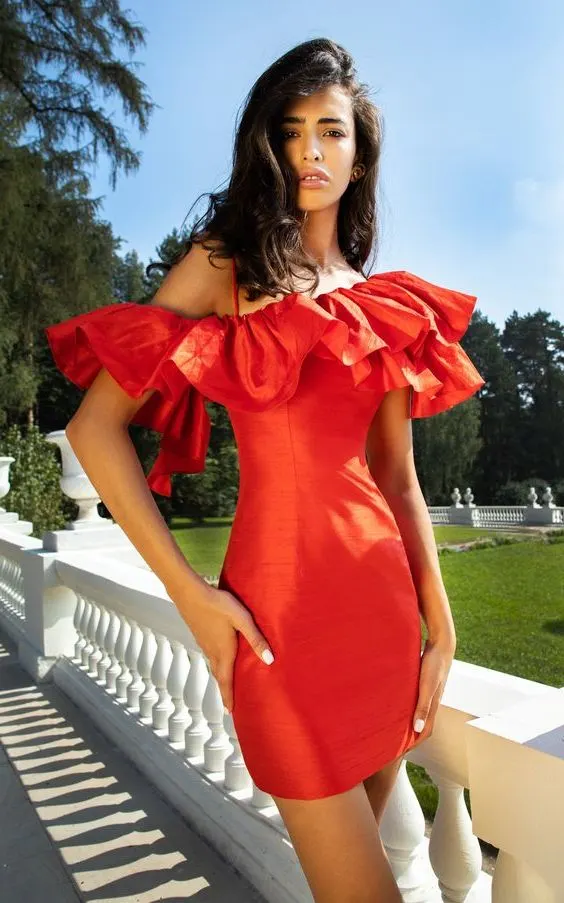 Buy Similar Here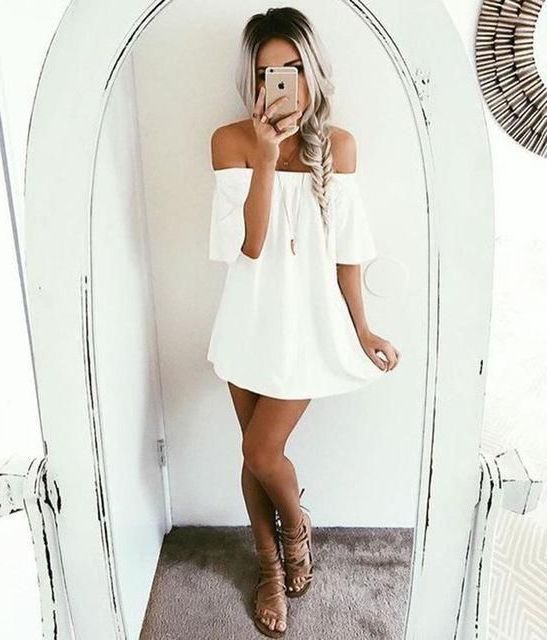 Buy Similar Here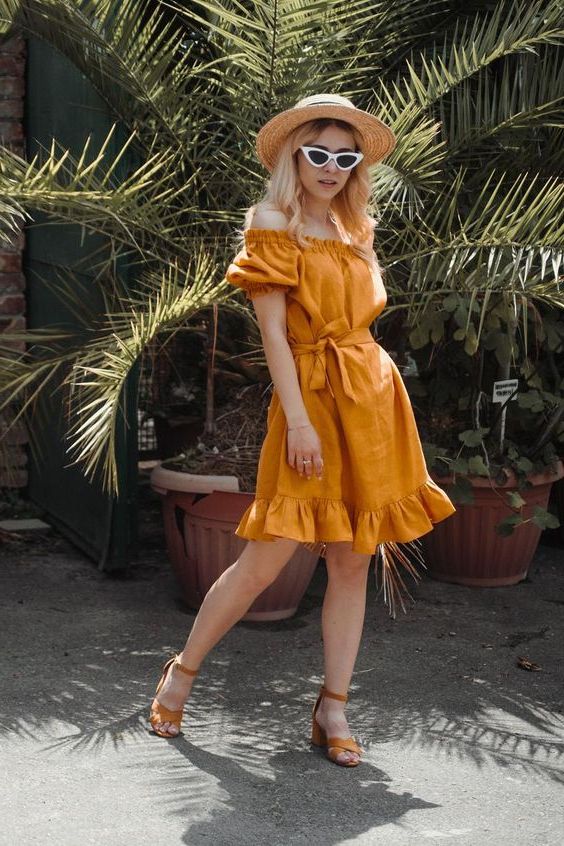 Buy Similar Here
Nothing says summer like an off-the-shoulder dress. Perfect for strap-free sun-tanning (ideal if you're lucky enough to be exploring the windy roads of a sleepy village in Greece or Italy), it's a neckline that's also chic enough to see you through an English country wedding in style. It also doesn't discriminate when it comes to age; anyone can flash a bit of shoulder without feeling self-conscious.
UPDATE
This is a simple yet very elegant off linen shoulder dress. It features an off shoulder design in warm white color. It fits any sort of event because it is simple yet elegant.It is made of delicate fabric and features a sexy off shoulder design.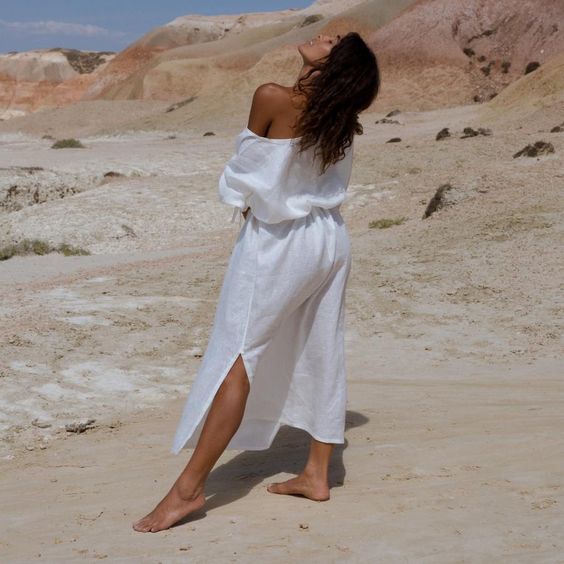 Buy Similar Here
It is a perfect choice for girls who have large breasts because this dress will make them look even more attractive. It is suitable for casual wear during the day and can be used as an evening dress as well.
This pink dress features a very subtle off shoulder design that gives the dress a special charm. The fabric may vary in terms of strength but it looks nice and luxurious nonetheless. It looks cool with white sneakers.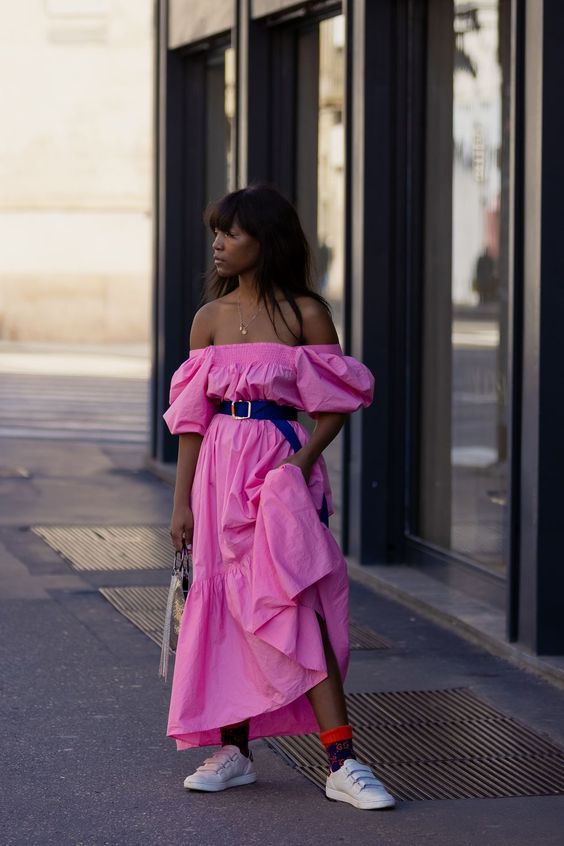 Buy Similar Here
This knitted grey dress with an off-shoulder neckline looks very stylish, classy and elegant, but it shows some skin without being too revealing at all. The off-the shoulder design is elegant and classy, the dress is made of simple but very elegant knit.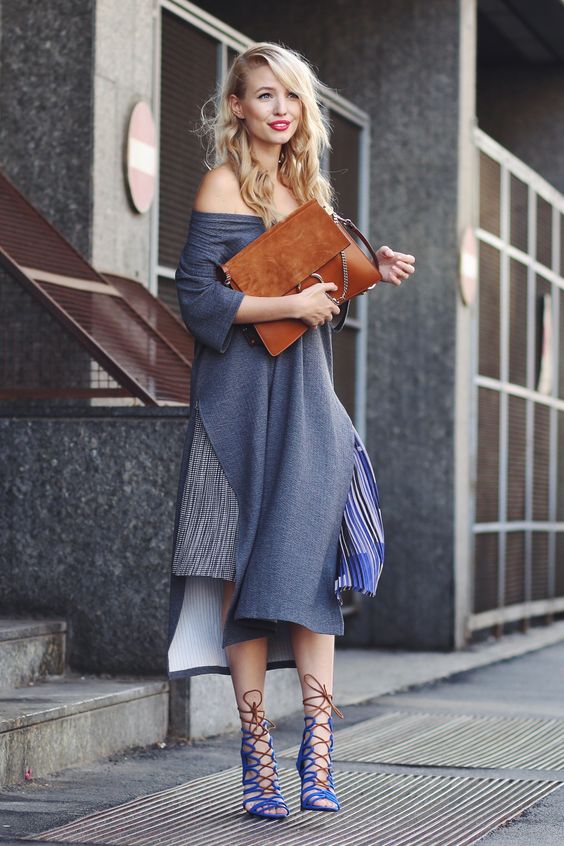 Buy Similar Here
This green dress is an exclusive style that was created by a very famous wedding designer and it will make you look more beautiful, classy and stylish than ordinary off shoulder dresses. This model features a lace which truly adorns the whole dress, creating an amazing glamorous look that can't be described in words. This particular style features a vintage off shoulder style that looks absolutely amazing on all types of women.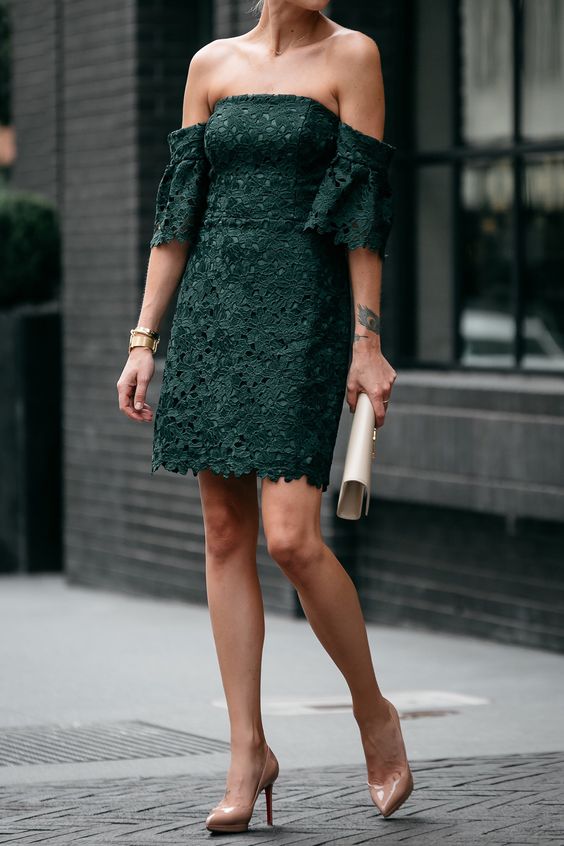 Buy Similar Here
Source: WhoWhatWear