If you try to figure out on how to dress sexy without looking you are trying too hard, then I am here to show you this magnificent collection of sexy tight outfits for women. Nothing beats a classic sexy look that features a hot tight dress and high heels, but what to wear in everyday life and still look sexy as hell? I know one thing, if you know how to do things right, then every door is opened for you.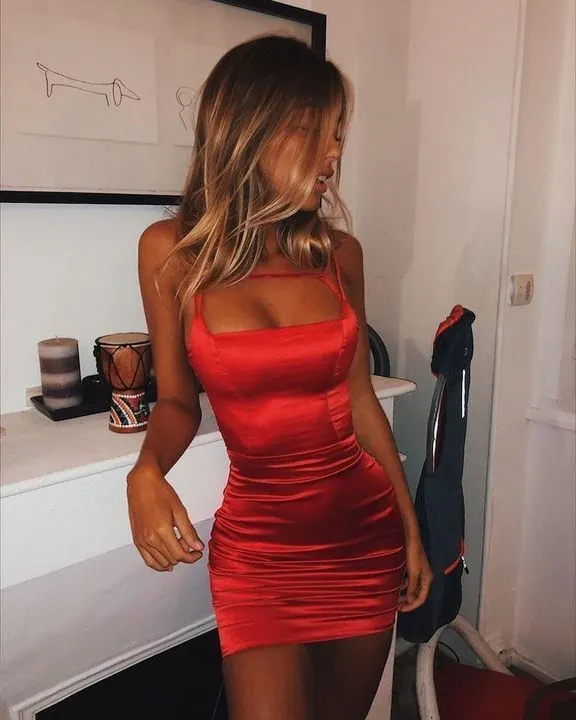 Buy Similar Here
A marvelous shiny diamond red mini dress in tight fit looks amazing, love those spaghetti straps. A perfect choice for clubbing and special occasions.
How to look sexy for a woman? Good question! Especially when you consider that there is no way on how to measure it. Sexuality — is like beauty, that is a highly subjective concept, and often it is in the eyes of the beholder.
If you want to look sexier to men, first thing you should understand is that every man's thought on sexiness differs. One likes curvy ladies, like Kim Kardashian, and the other goes crazy on double D ladies and the third is into zero breast size, like Kate Moss. But there are general rules in the world that, one way or another, work for everyone and that's where I can help you.
The following styles are meant for ladies who like their bodies and accept their selves. I will show you right ways how to wear tight apparel and still look sexy and appropriate. The shown styles are great for work, parties and parties.
Another magnificent choice for young ladies, try on this navy mini dress and complete it with some sexy heels: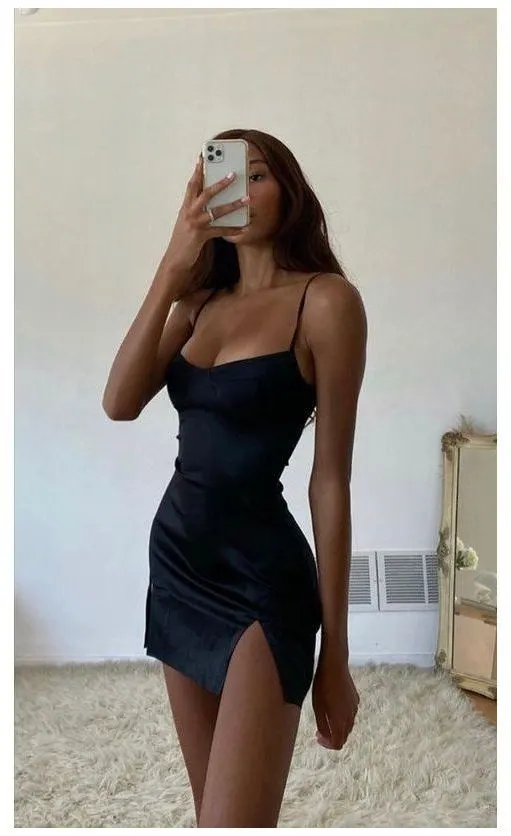 Buy Similar Here
Dresses
The first thing what comes in mind when thinking of sexy tight wear is the dress. Just imagine a girl who's wearing a short and tight dress, looks attractive and somewhat delicious, LOL. But you have to make keep some points on how to wear it right way. It should be short (but not that short so that everyone sees your ass skin).
Would you dare to wear this maroon knitted super-mini dress: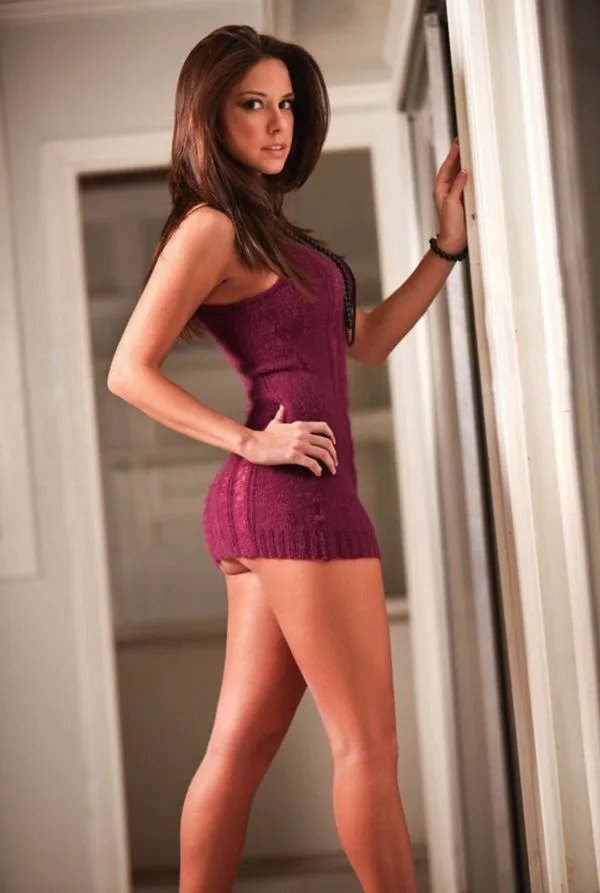 Buy Similar Here
If you thinking of a long tight dress, then you might experience problems, as it would seriously limit your movements. Keep attention to the fit, otherwise a tight dress without proper fit can look bad on your body. Don't forget about shoes. The tight ensemble will look sexy paired with high-boots for cold season and high-heels for summer months.
A khaki turtleneck dress is updated with a black coat and suede OTK boots in black color: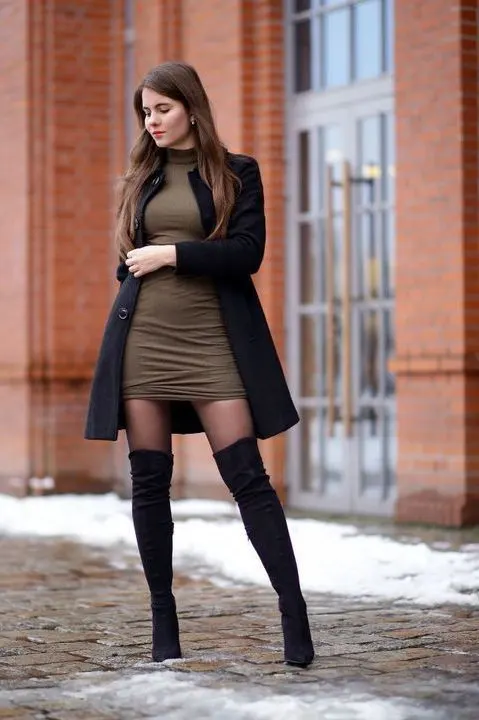 Buy Similar Here
A ribbed-knit scoop neck long-sleeve dress in black color can be worn with chic ankle-boots in black leather: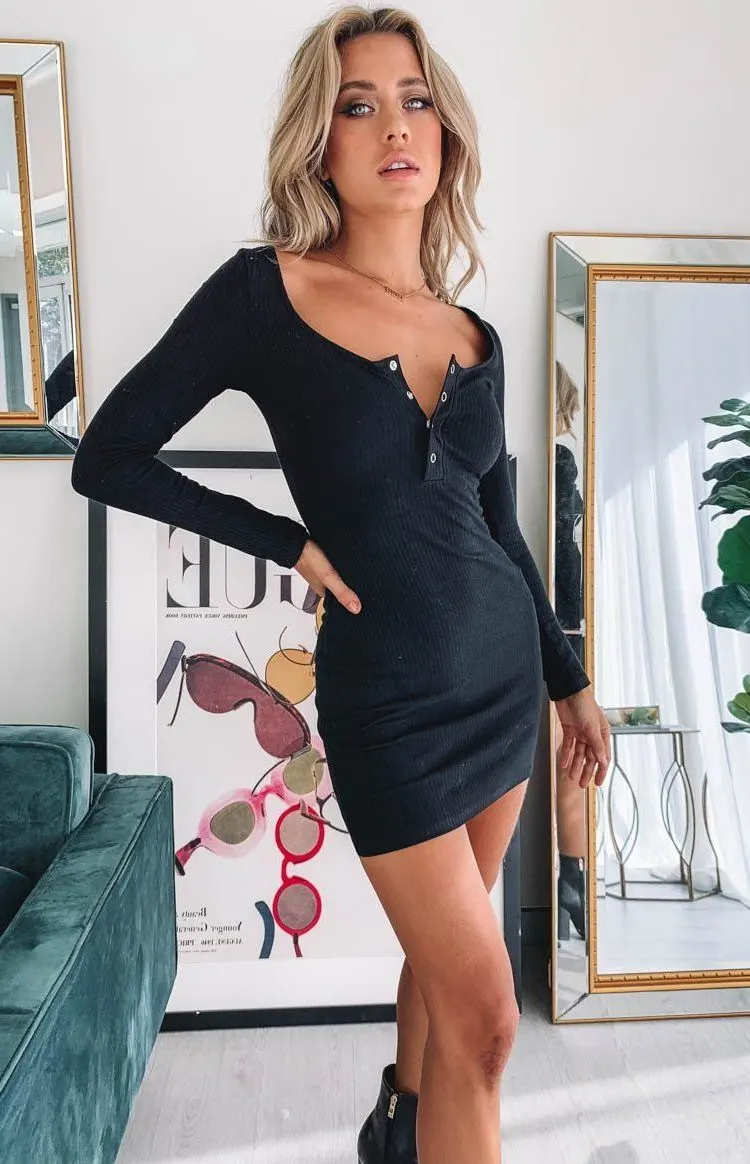 Buy Similar Here
A front cut-out bodycon dress in burgundy looks sassy completed with gold metallic heeled sandals: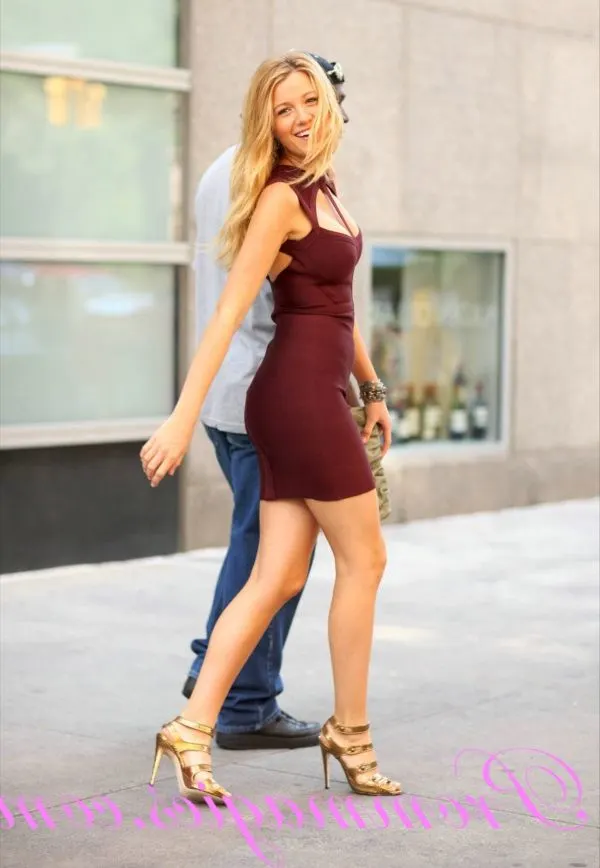 Buy Similar Here
Once you choose your sexy dress you can try it on for a special night-out. Get ready for being the center of everyone's attention. Don't limit yourself on dresses, as you can try on various separates, like a slouchy blouse tucked in tight trousers or leggings, or slip-tank top paired with tight wrap skirt, etc.
Sexy woman wears comfortable clothes
If a narrow skirt or a tight dress is not your thing, then you can stand out wearing a comfortable outfit. Just please make sure not to follow one stupid trend: micro-shorts (especially when combined with heels); transparent, tight or super-short tops that reveal too much; deep-cut mini — dresses in a slip (especially when combined with boots) – all this will not make you sexier. Rather, it will make it clear to others that you tried terribly to look sexier, and this is just not worth doing.
High Heels & Stilettos
Yes, we increasingly prefer comfortable shoes. Yes, high-heeled shoes have become shoes for special occasions. There's no easier way to instantly make yourself sexy than by wearing stilettos. High-heeled shoes lengthen your legs, add height and always look sexy.
High-heeled pumps in black color are styled with black coated skinnies and a white shirt: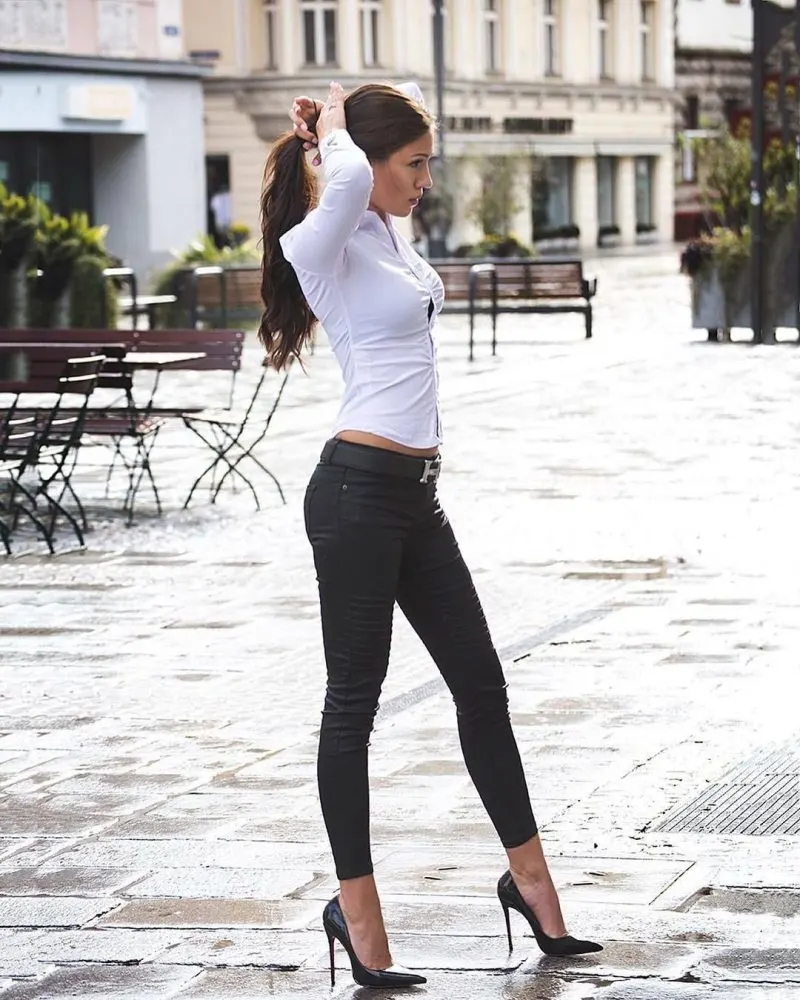 Buy Similar Here
High-heeled OTK boots in black suede are updated with a mini dress and a navy coat: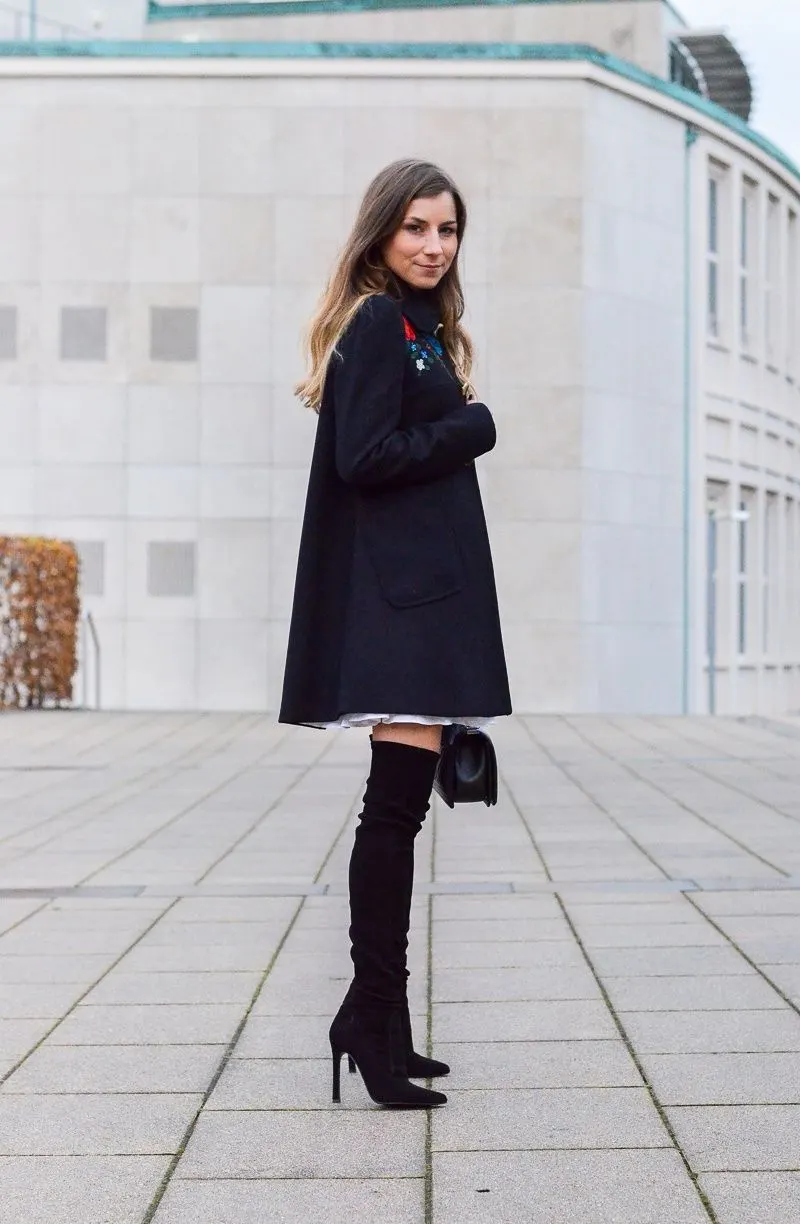 Buy Similar Here
Black heeled pumps in glossy shine style are worn with black tights, black leather mini skirt and a black sweater: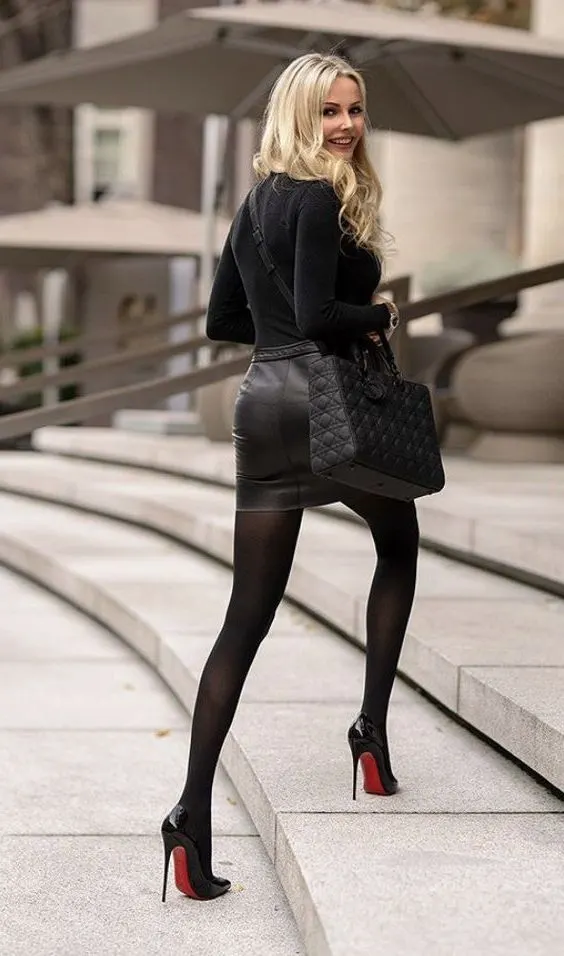 Buy Similar Here
A printed body-tight bodysuit is paired with light brown leather mini skirt and strappy heeled sandals: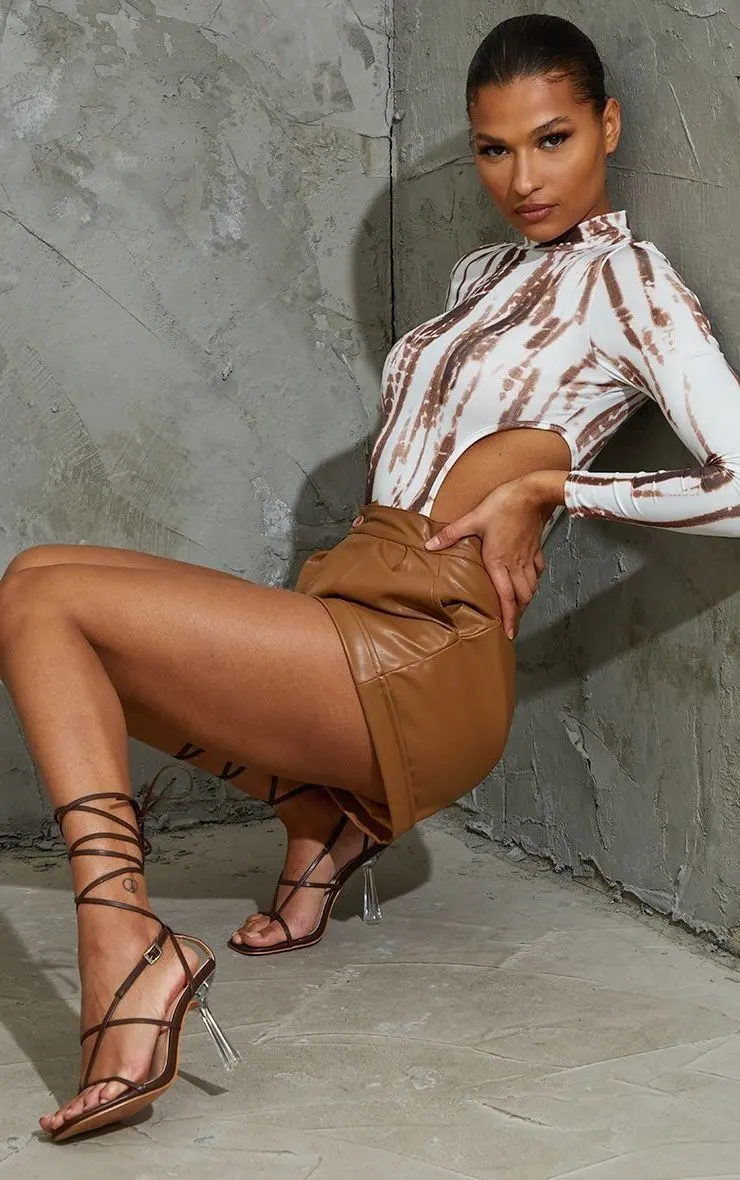 Buy Similar Here
A light brown blouse looks amazing styled with navy leather pencil skirt and maroon pumps in suede: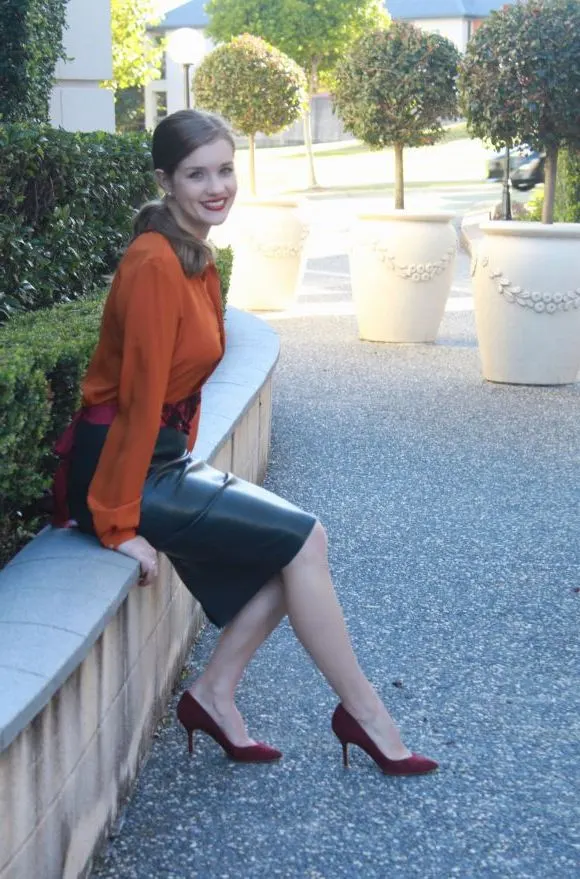 Buy Similar Here
Wear Lace for Your Sex-Appeal Success
Corny, but it still works. A lace dress or top can turn a woman into a seductive creature. Lace has a magical effect on men, because when they see it, they immediately begin to fantasize about what will happen if they take it off. The line between sexuality and vulgarity is so thin that it is much easier to fall into the abyss of tastelessness than it may seem.
A spaghetti-strap lace bodysuit is combined with black cropped pants and strappy heeled sandals: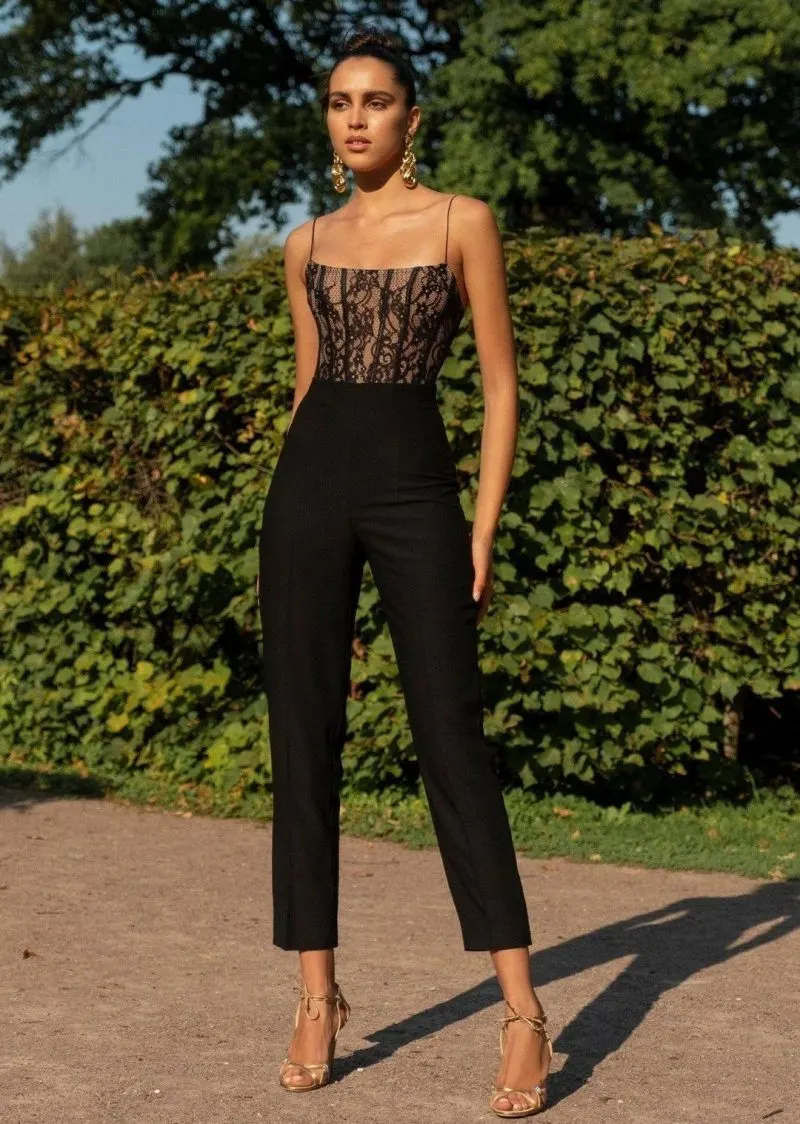 Buy Similar Here
Another lace bodysuit is worn with ripped mom jeans. Update this look by adding some ladylike elements, like black heels and a black leather mini clutch bag: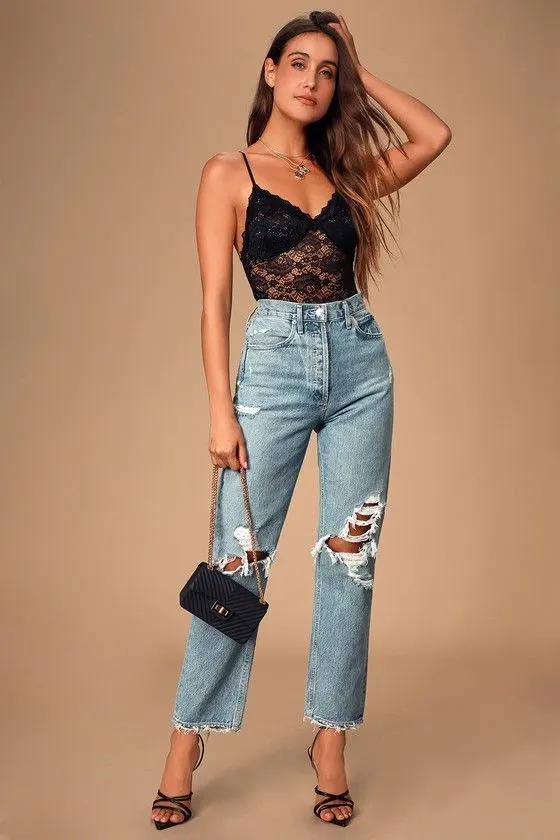 Buy Similar Here
We see a camisole top in black embellished with lace looks pretty sweet and sexy, tuck it inside skinny jeans and cover with a shawl or a big scarf for chilly summer days:
Buy Similar Here
Pencil skirt
A tight skirt up to or just below the knees is one of the sexiest wardrobe items, as, on the one hand, it emphasizes the curves of your body, and on the other – it does not show anything superfluous and leaves room for imagination. The pencil skirt looks as impressive as possible with a transparent blouse or a top on the straps. This basic image can be used for the first date, and in situations where you need to make an impression.
Go for a cream-white high-neck ribbed sweater and tuck it inside cream-beige knee-length pencil skirt: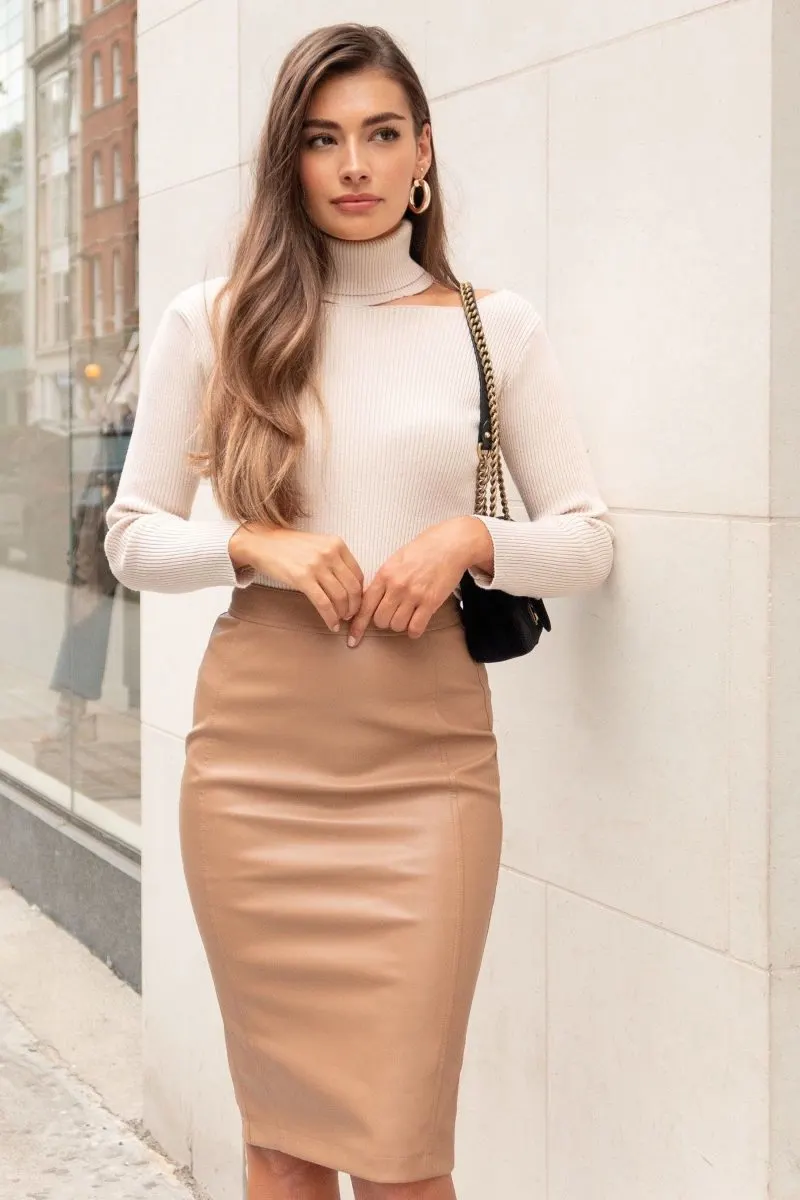 Buy Similar Here
A maroon blouse looks sweet, sassy and feminine paired with black pencil skirt and black heeled sandals: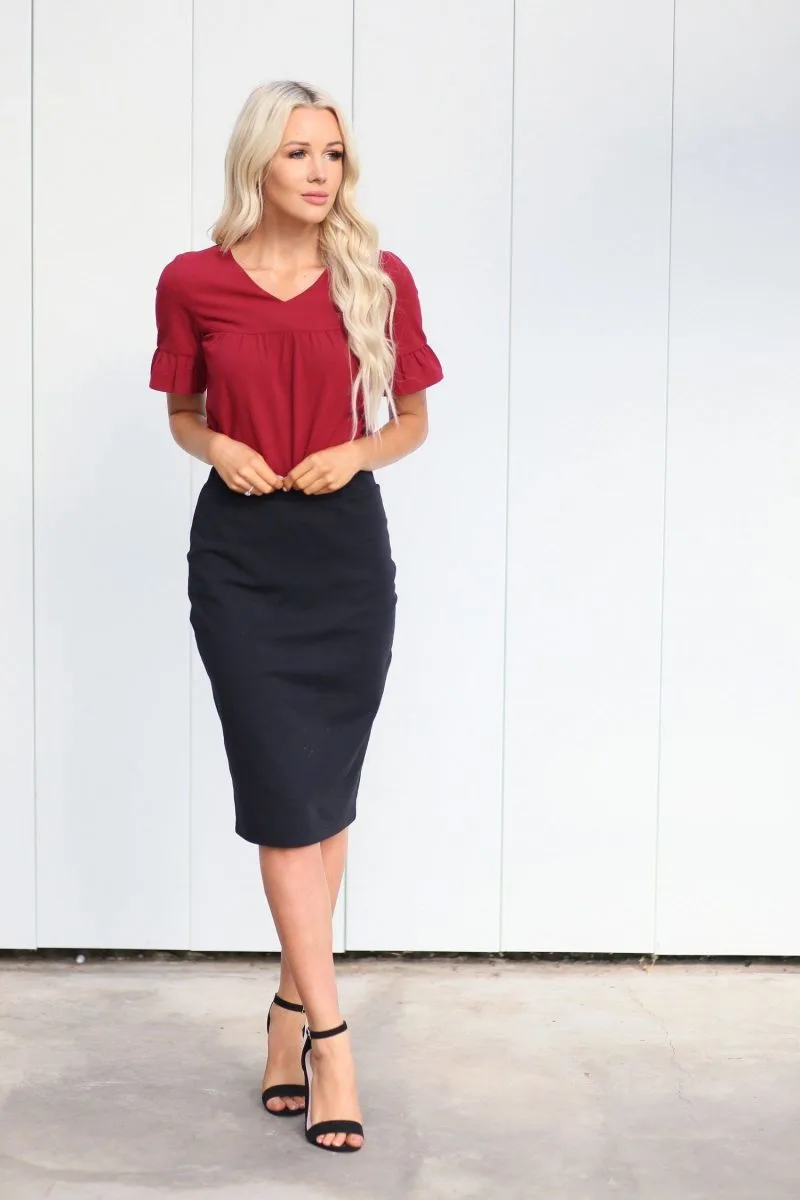 Buy Similar Here
A cream-beige crop top ideally suits that white pencil skirt completed with beige flip-flops: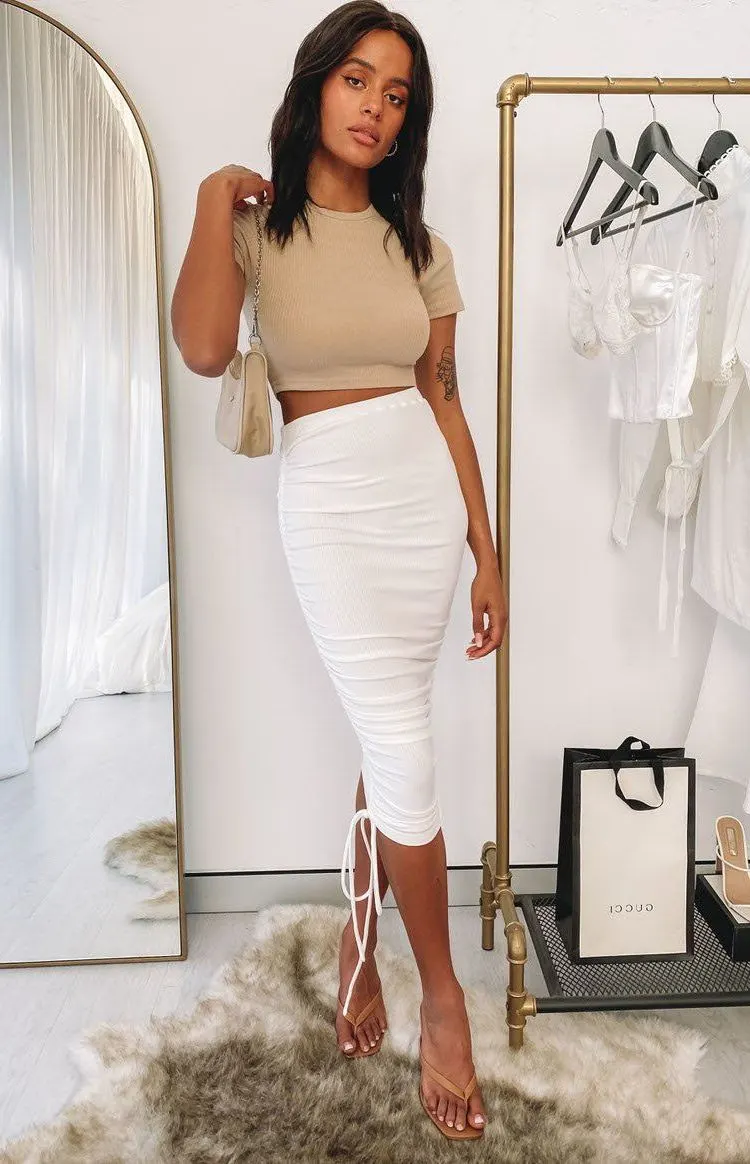 Buy Similar Here
Another crop top in cream-white is combined with black leather pencil skirt updated with heeled pumps embellished with studs: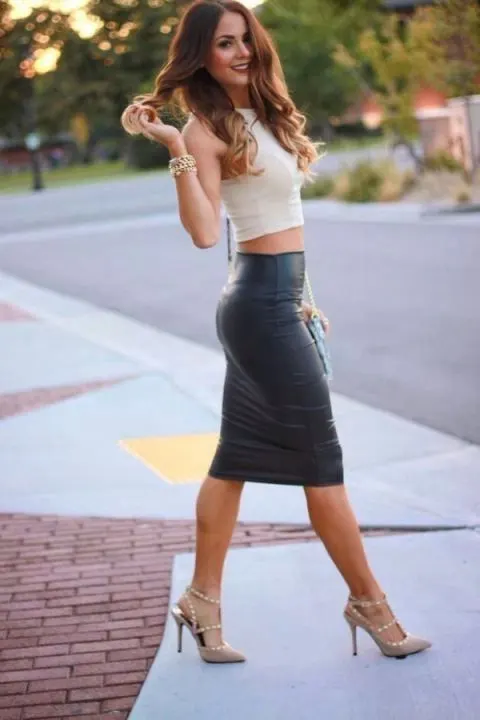 Buy Similar Here
Tight top
Cleavage is the easiest way to talk about your advantages. But we recommend paying attention to solid-colored tight tops that will show off all the sexy curves of your body. You can wear this top with skinny jeans, a mid-thigh skirt or a midi skirt with an A-shaped cut.
A tight top in white is paired with khaki-green cargo pants and white kicks, would you dare to give it a try: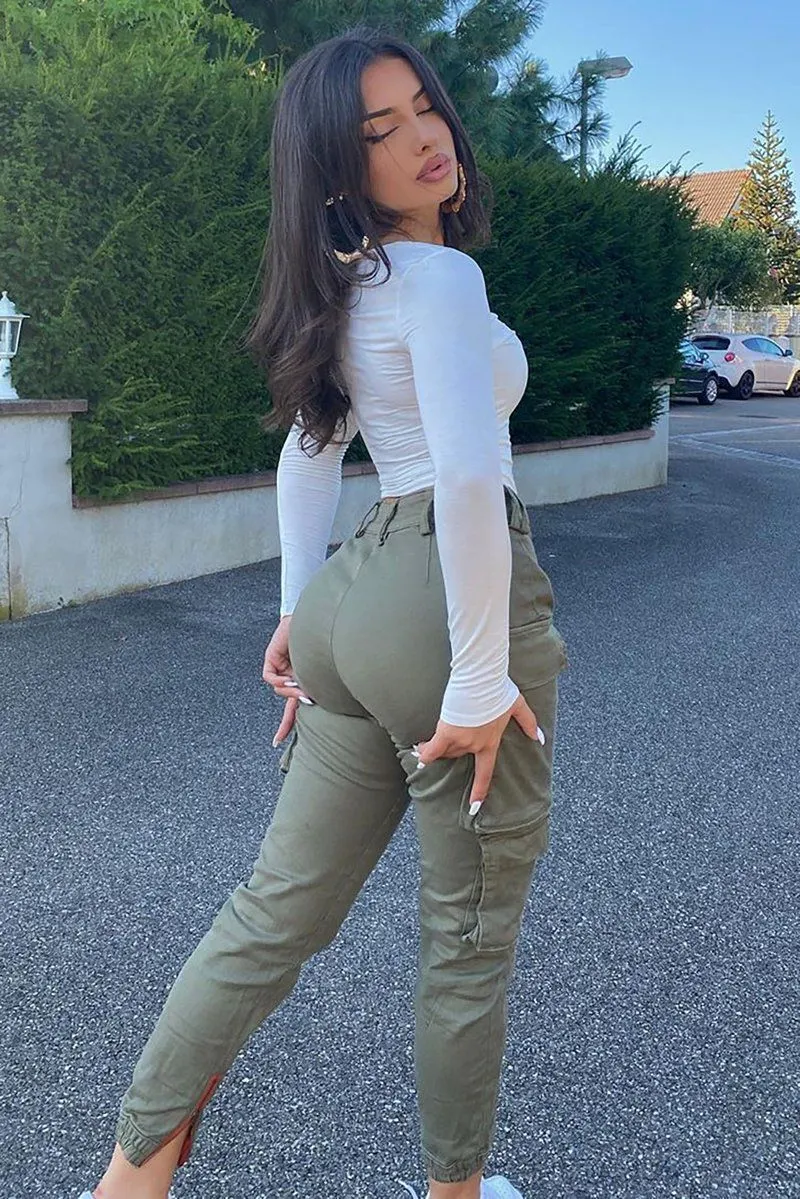 Buy Similar Here
We see a strapless semi-sheer black corset top worn with grey mom jeans, black suede boots and a black blazer: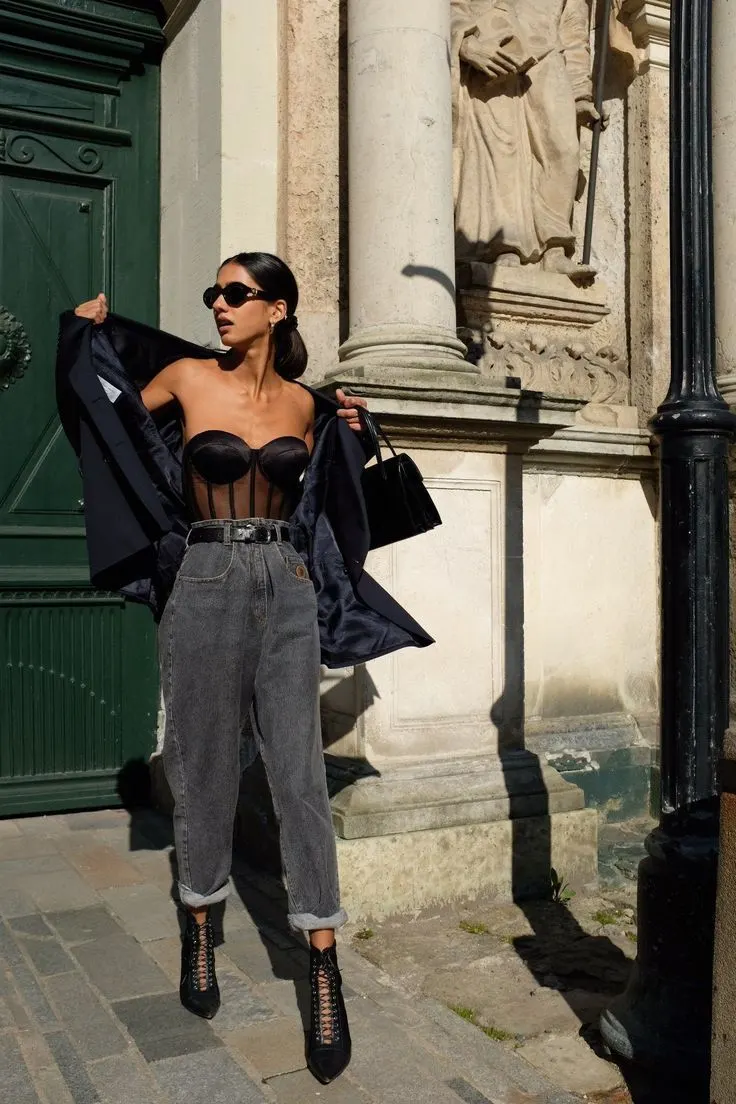 Buy Similar Here
We see a tight one-shoulder white top tucked in ripped denim shorts, update this combo with white sneakers: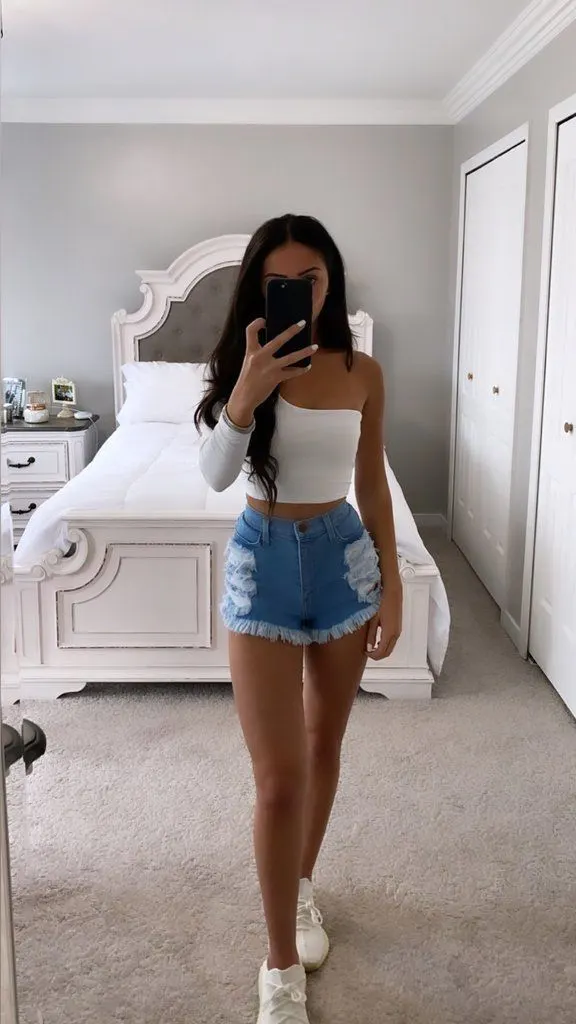 Buy Similar Here
Skinny Jeans
A casual look that always looks great. A girl in tight denim pants always attracts attention, because she looks like she just took off her boyfriend's shirt and went about her business. And contrasting volumes create the effect of defenselessness, which also awakens the best male instincts.
An oversized white blouse is styled with knee-ripped skinny jeans and blush heeled sandals: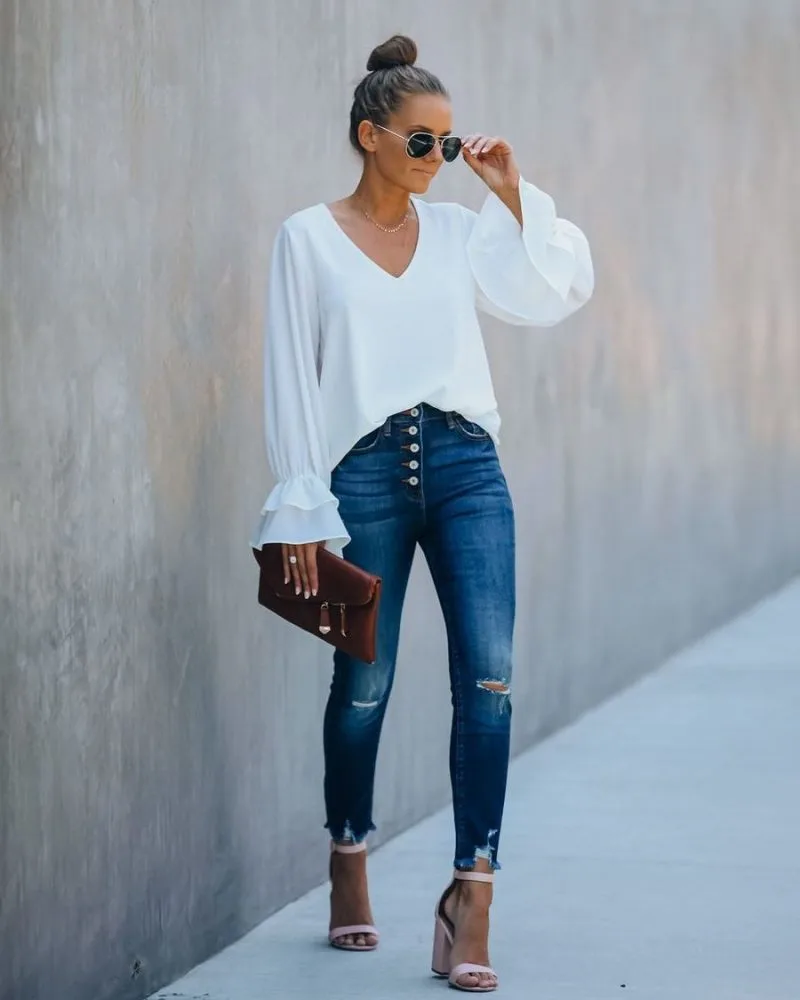 Buy Similar Here
We see a ribbed knit blush sweater combined with light blue skinny jeans and white kicks: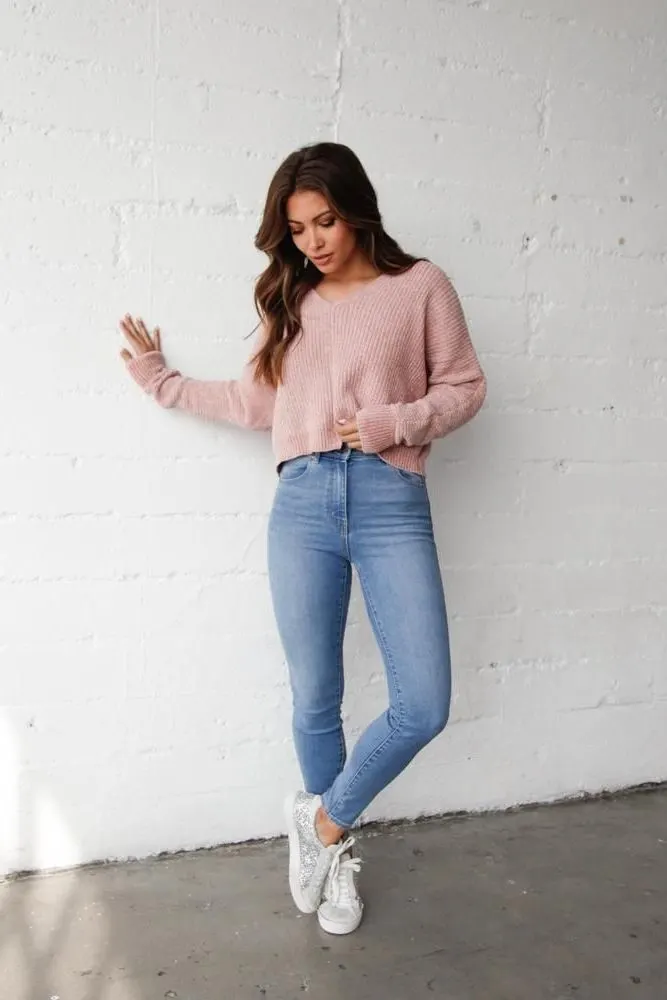 Buy Similar Here