Today we are here to observe what shoes to wear with navy lace dress. This dress is today's classical choice of an evening dress. It can have long sleeves, an off-shoulder neckline that can emphasize the rounded breast, short-sleeve, one-shouldered, whilst the bottom part can be flared, decorated with pleats, slim, or maxi-length.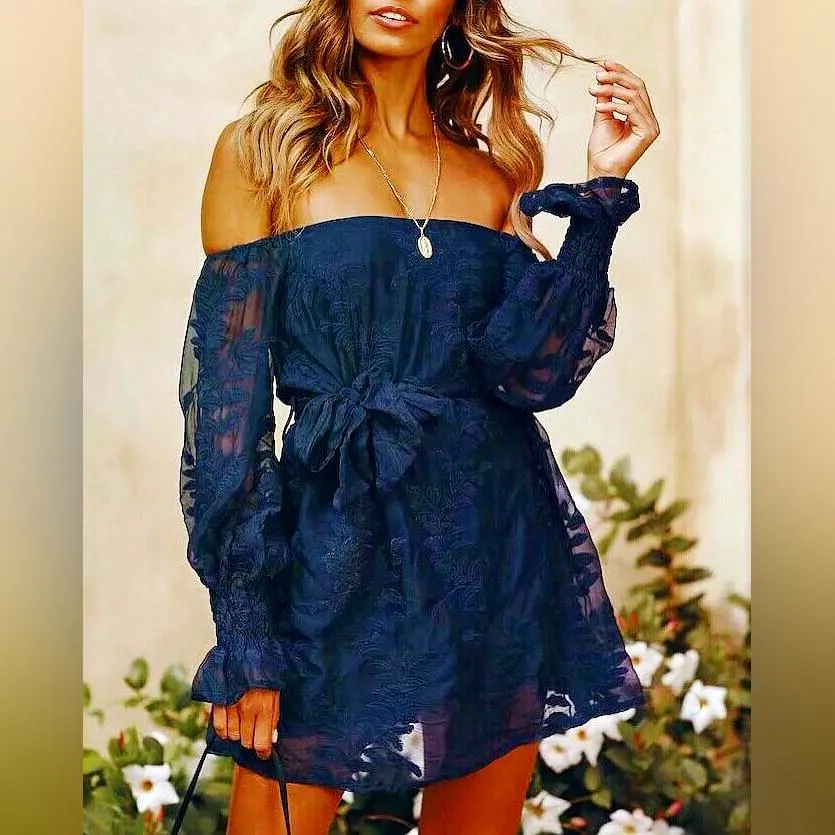 Buy Similar Here
Try on this off-shoulder navy lace dress with sheer detailing, a perfect choice to underline your sexiness!
What Shoes To Wear With Navy Lace Dress
You'll never need to feel like an outsider in your own closet again! A lace navy dress is a summer staple that can be worn with everything from sandals to sneakers. To make sure you can find a style that suits your personal taste, these are the best tips and ideas for finding a perfect look.
The navy lace dress is an essential item of a women's wardrobe that every woman should know how to wear. The best way to wear this dress is with some black accessories: a belt or a pendant necklace that matches your shoes. The black accessories are smart, simple yet stylish and they will take any look from casual to cute. Add some earrings or bracelets which are not too intricate for style.
With Black Ankle Strap Pointed Toe Heels
A short sleeve slim lace dress in dark blue is completed with ankle-strap heeled pumps in black: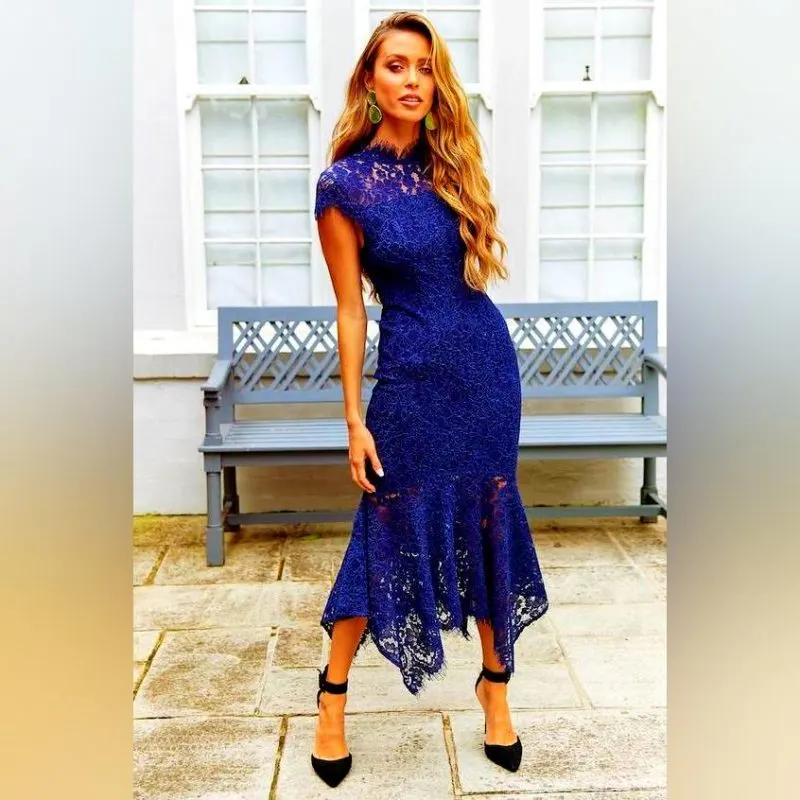 Buy Similar Here
With Blush Platform Sandals
Keep an eye on this look, we see a fit-flare lace dress worn with a pink leather jacket, complete this look by adding platform heeled sandals: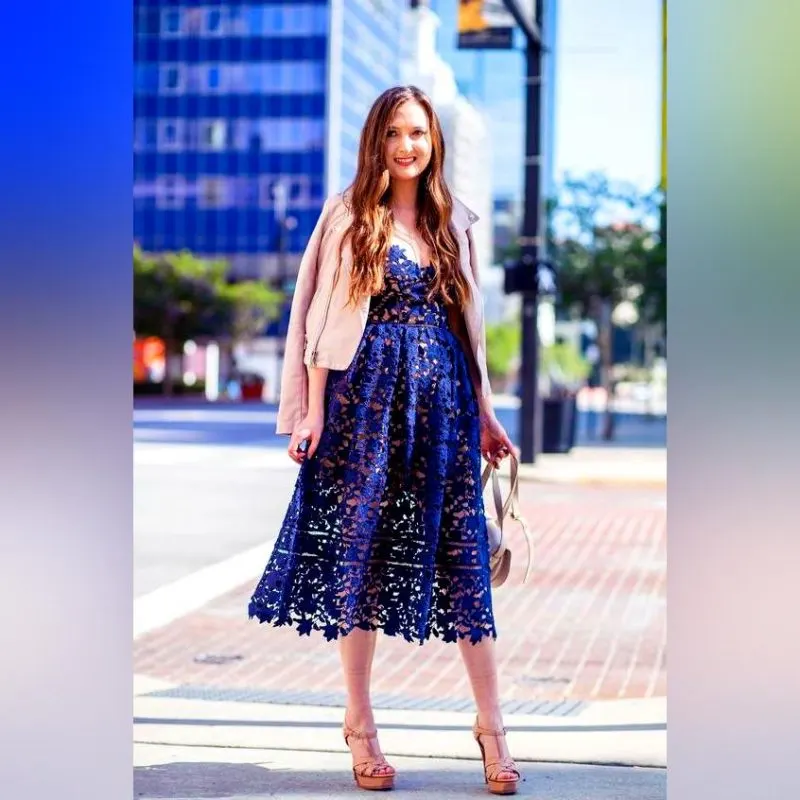 Buy Similar Here
With Ankle Strap Heeled Sandals In Beige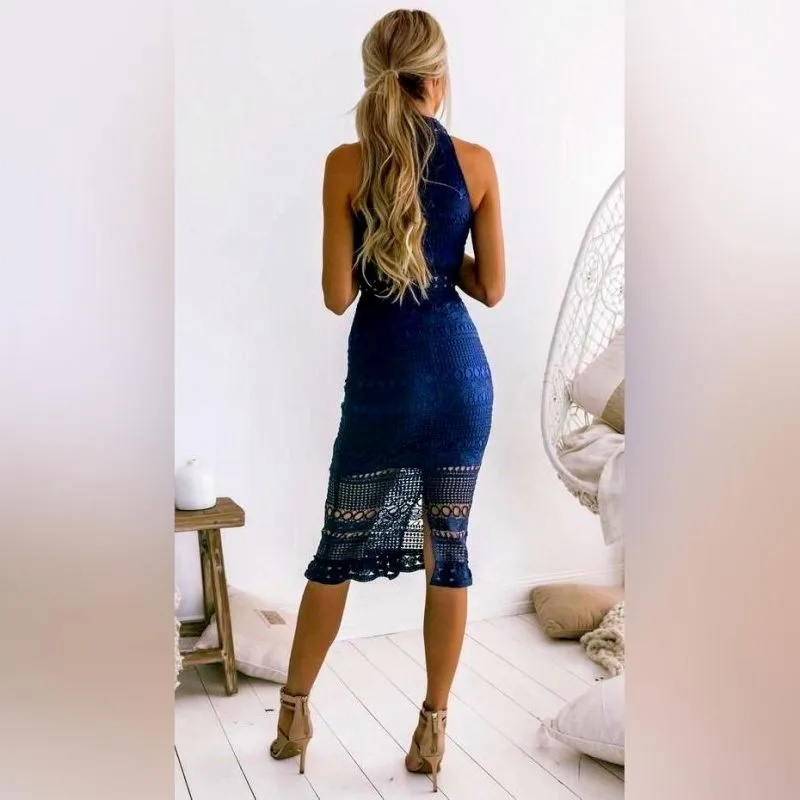 Buy Similar Here
With Navy Ankle Strap Sandals
A spaghetti-strap navy lace dress looks stunning with these blue sandals and cat-eye shades: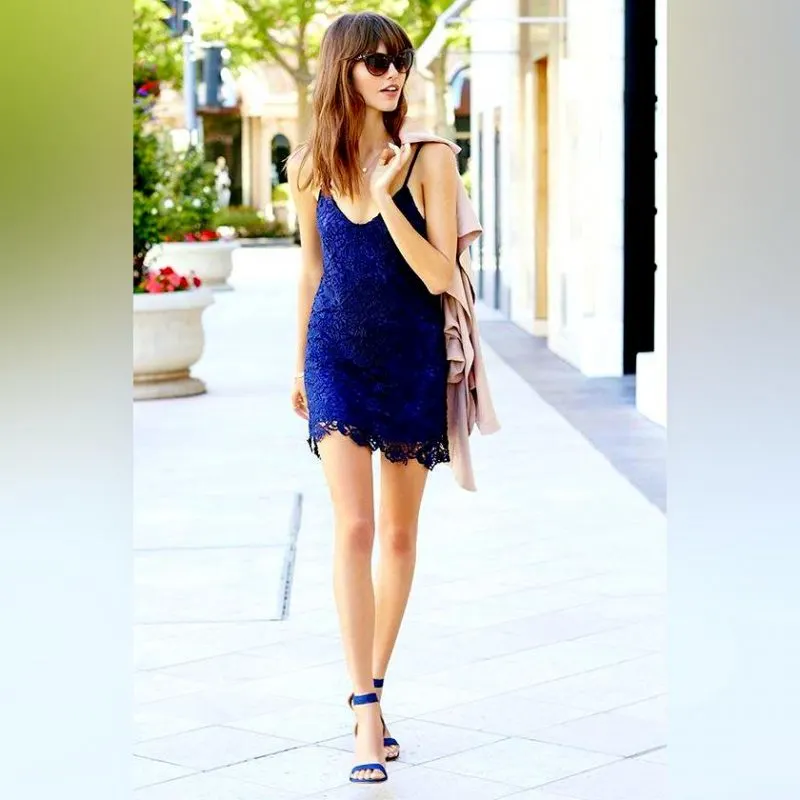 Buy Similar Here
With Blush Heeled Pumps
It can be worn together with high heels or platforms, but you can wear it also with classic heels, sandals or flats. You can make the dress more feminine by adding frills or ruffles in its upper part and accessories like a sweet-looking clutch or a headband.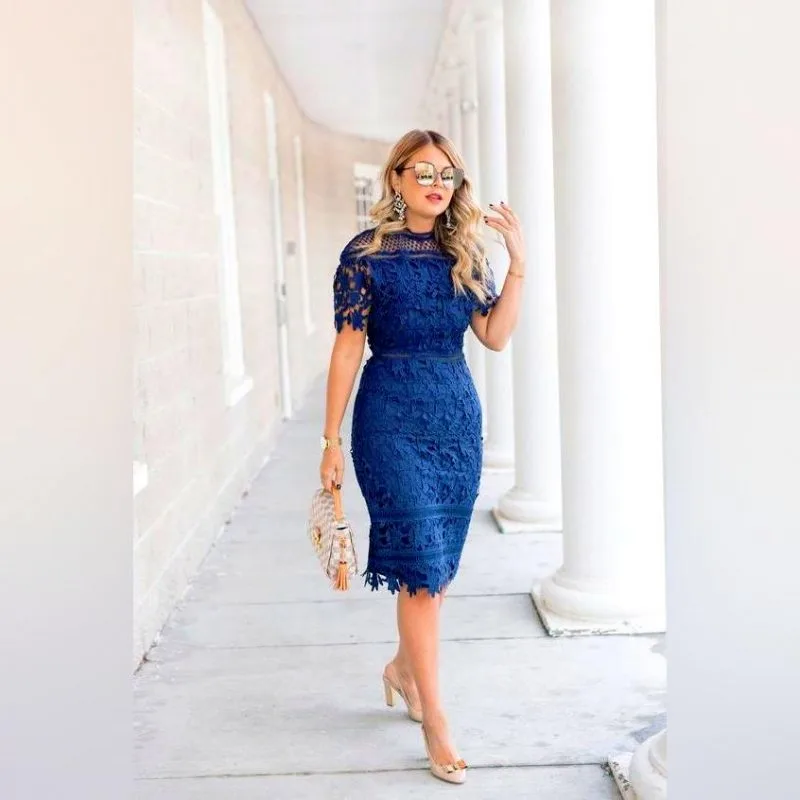 Buy Similar Here
With Black Sneakers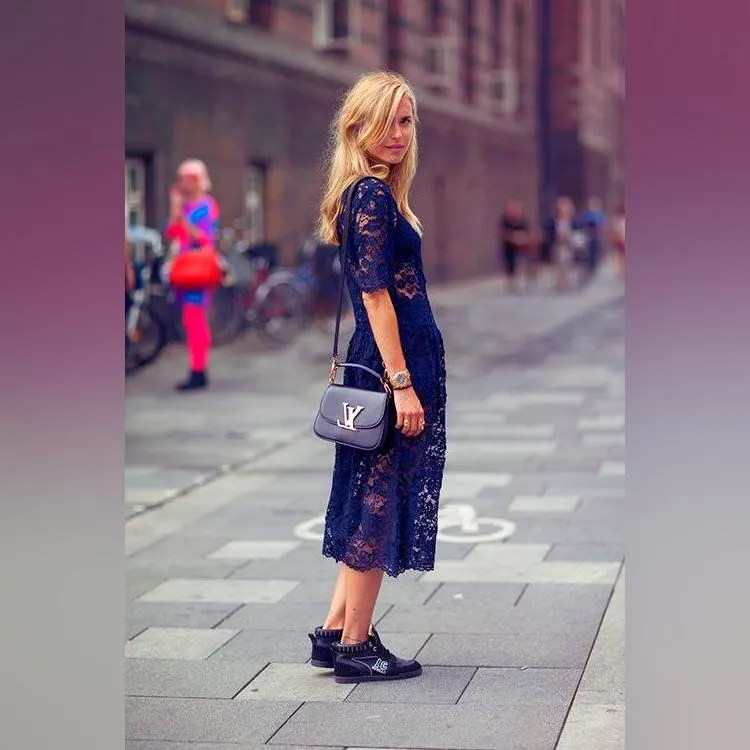 Buy Similar Here
With Strappy Purple Sandals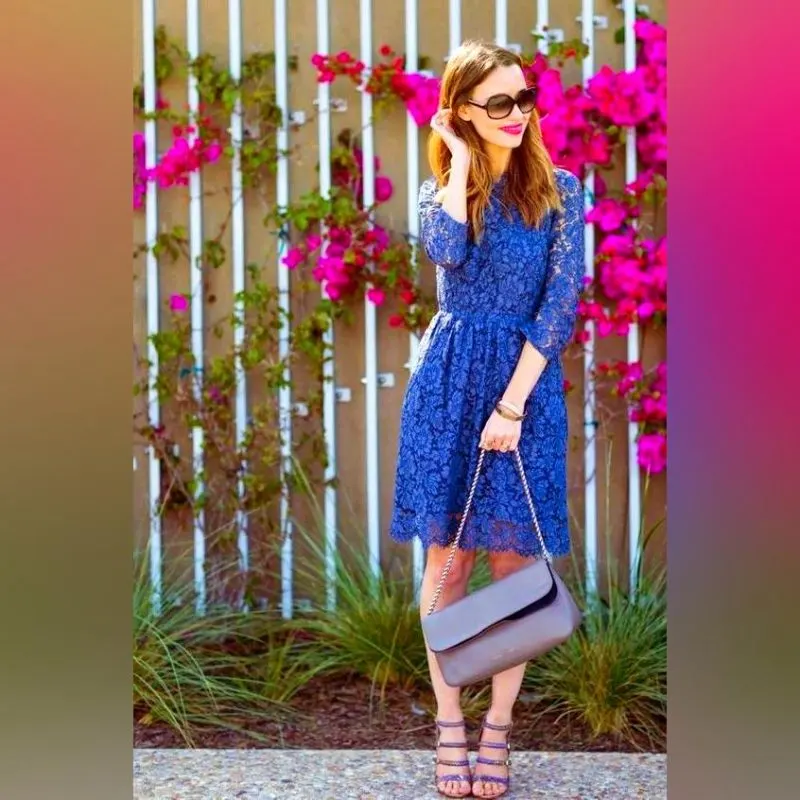 Buy Similar Here
With Lace Up Booties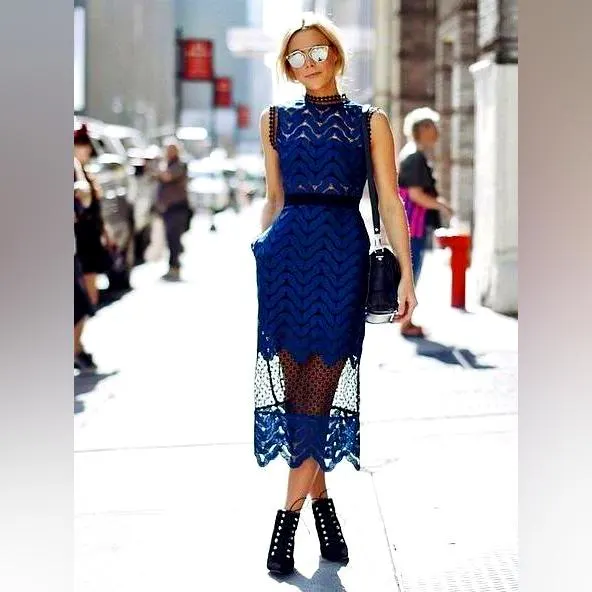 Buy Similar Here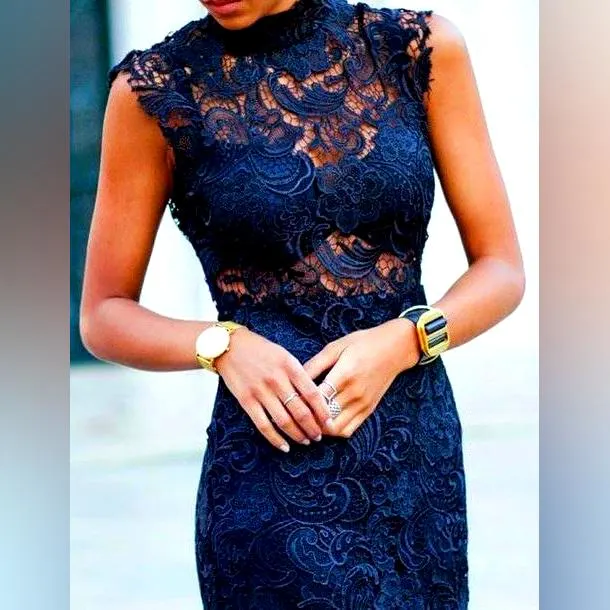 Buy Similar Here
It has an elegant but casual look. The color reminds us of the deep ocean and the Arabian night. This cool yet relaxed color will give you an easy-going look all day long. I used a transparent lace for the shape and bottom part of the dress, that accentuates the waist. The dress is made in light jersey fabric, so it is super soft and comfortable to wear.
The navy color is the hottest fashion trend right now. It's definitely a show-stopping choice and will have everyone turning their heads in your direction. The key to pulling off this look is to stay away from clothes and accessories with embellished detailing and stick with plain bags and classy shoes. This navy lace dress is the perfect piece to wear when you want to look stylish and put together.
This particular style is said to be very trendy and 'sexy', yet it still has the look of a classic woman's dress. The lace on the dress looks pretty and this dress can make anyone feel confident just wearing it.
With Nude Heels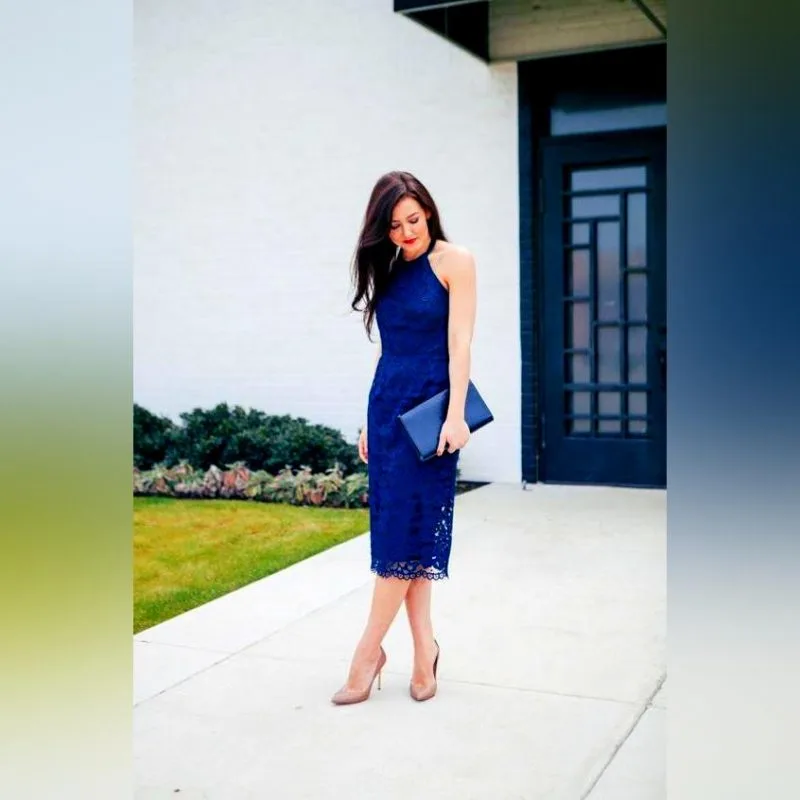 Buy Similar Here
With Black Sandals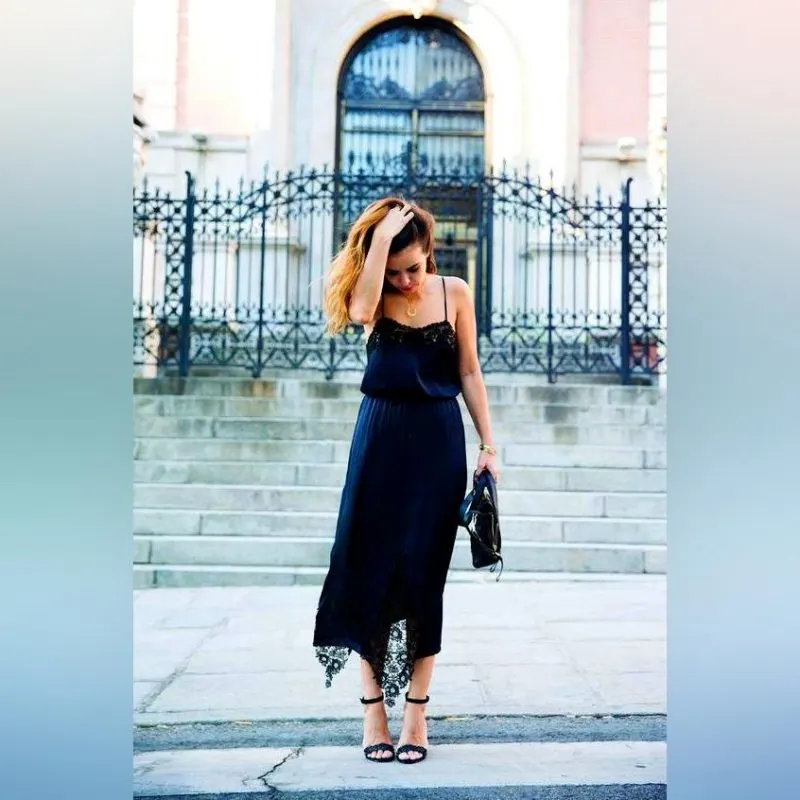 Buy Similar Here
Complete these dress with oversized sunglasses and a classic handbag, an ideal look for office hours: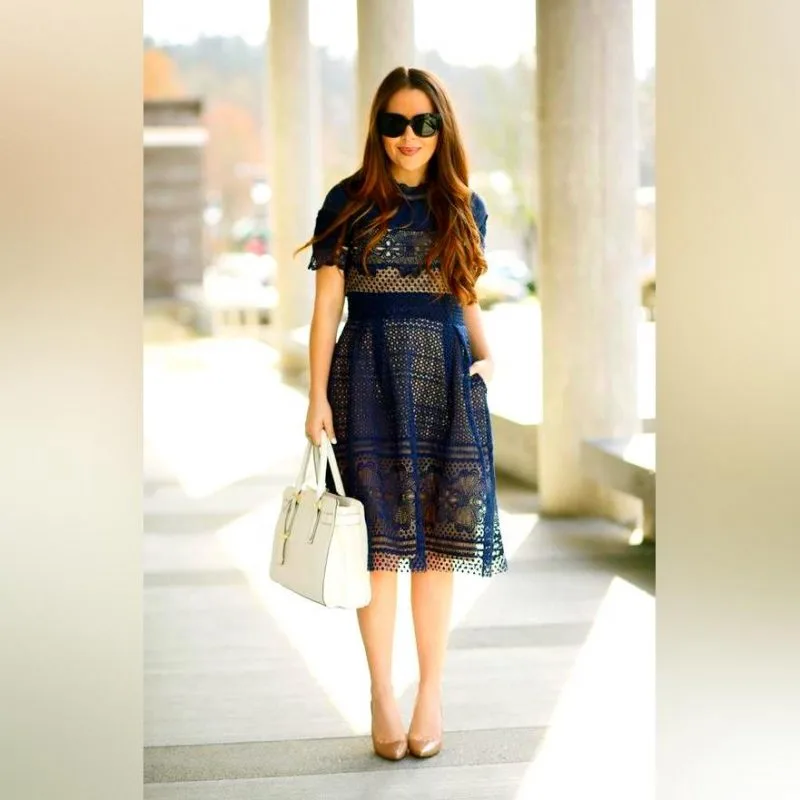 Buy Similar Here