In this blog post, I will show you 16 easy ideas on how to dress like a teen girl. You are going to see easy-peasy looks that are not only comfortable but also stylish to wear in real life.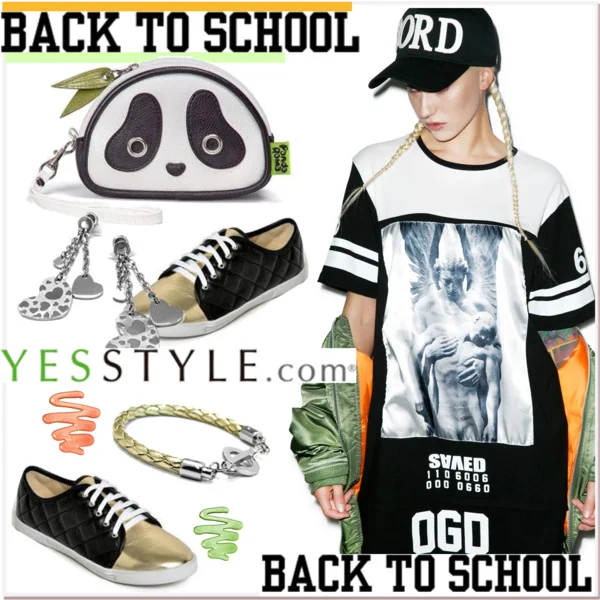 Buy Similar Here
A cool back to school outfit idea for teens. Go for a stylish T-dress and update it with a cool khaki parka, baseball cap, quilted slip-on shoes, and a cute clutch bag.
So, you are here for cute teen girl outfit inspiration, right? I am glad you visited this page, as I am about to show you some great ideas you can easily copy right away.
Some of you might like to wear lazy outfits, others keep things smart and dressy, that's why I decided to keep everything in one blog post, so you can check everything in one post.
There can be days when you simply can't decide what to wear and that's why I will guide you through these fashion outfit ideas for teen girls. These are just hints to help you out when you can't decide what to wear to a party or for a friend's hangout, so buckle up and see my favorite cute dresses for teens.
Dressing like a teen girl is not as hard as you think, all you just need to do is properly balance the things you are wearing. Not all cute outfits for teens girls will be flirty and dressy but they will be trendy and fun.
The Basic Outfit Ideas For Teen Girls Are: A pair of jeans or leggings with a t-shirt or crop top and then either an oversized sweater or blazer. You can then pair this with some cute sneakers or flats for daytime wear, or some heeled boots if it's evening time.
Your look should be cute, flirty, fun and trendy. Use accessories like simple earrings, purses, cute handbags to add that perfect touch to an outfit and sunglasses to add that perfect touch to an outfit.
A pair of shorts or a skirt with a tie-top or blouse. You can dress your outfit up with some nice heels that have detail, such as a bow or floral print. A pair of leggings with some cute boots or sneakers.
Whatever outfit idea that you use, remember to keep it fun and fashionable, so that no one would think that you're dressing like 'a teenager'. Remember to have fun with your everyday outfits; dress up any outfit with accessories, especially if it's an everyday outfit, things can be made twice as cool and twice as fabulous.
Don't be afraid to experiment with your outfits because there's always a chance you will fall in love with a new look. Be creative, express yourself and make every outfit a work of art.
Cute Teen Outfit Ideas
For our dearest readers, I will show some latest teens fashion trends that will save your time to pick one outfit. If you are planning for the first date, a perfect well-coordinated look, you certainly don't have to buy a new dress, as I have great ideas you can use with old clothing.
Keep in mind several things, like the color palette you choose should be exclusively for the particular season. Some teens like things to be bright and bold, others keep their outfits neutral colored or even dark. So, what are you waiting for, get inspired by these original outfits for teenage girls!
Fall Outfit Idea
We see a simple white tee tucked in cream-beige shorts. Complete the look by adding a wool cardigan or a sweater and suede ankle boots: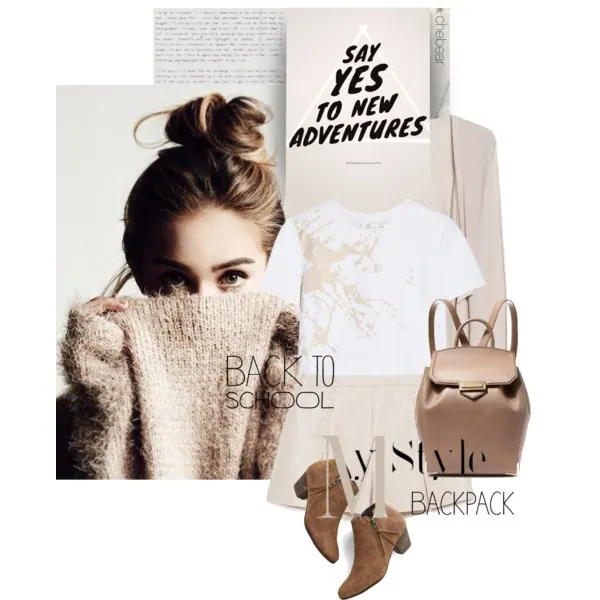 Buy Similar Here
A Lovely Winter Outfit
We see a grey wool sweater-dress in a plaid print and a white-collar. Update this style by adding a dark maroon wool cardigan and black pointed-toe heels: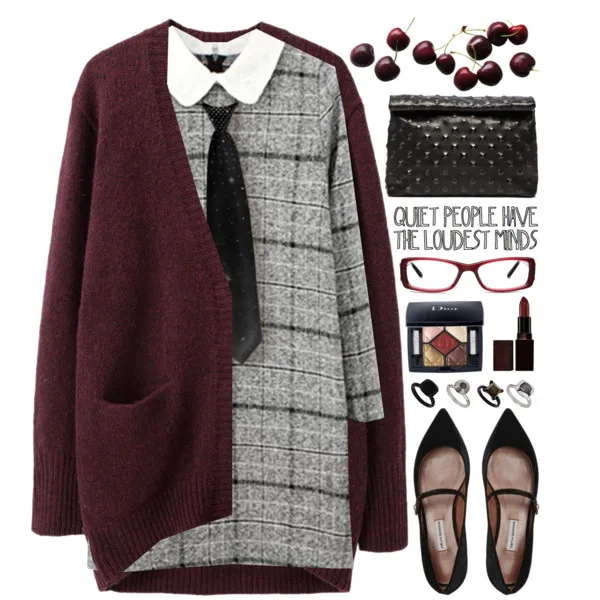 Buy Similar Here
Sweater And Suede Shorts
Check out this simple day look for teen ladies, a light brown sweater is paired with suede brown shorts, complete this combo by adding cool rounded shades and loafers: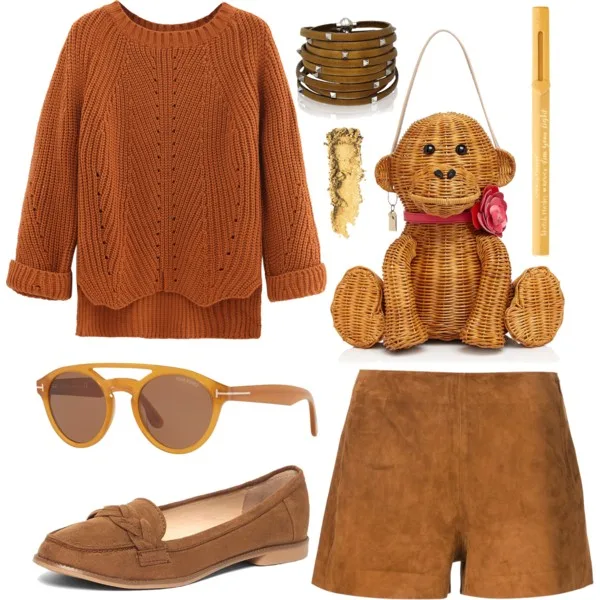 Buy Similar Here
Down Bomber And Coated Jeans
A stylish urban chic combo for teen girls, go for a yellow down bomber jacket and style it with a striped white tee and black coated jeans. Complete the combo by adding black rounded eyeglasses and perforated white slip-on shoes: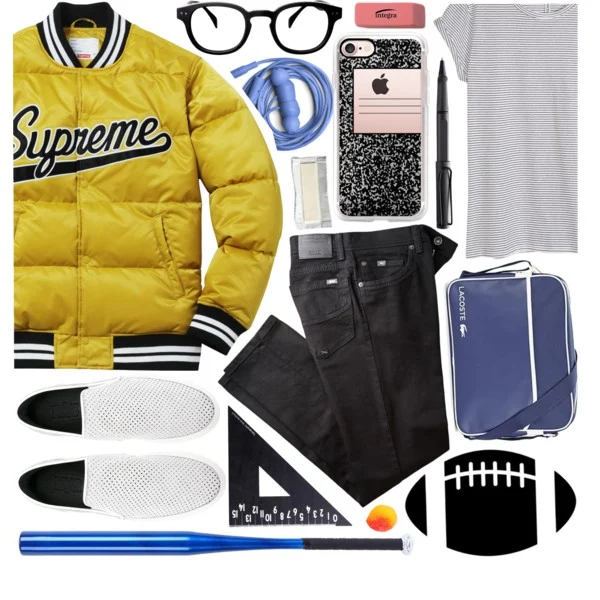 Buy Similar Here
Beachwear Outfit
Another great look for beach walks. We see a nice combo for teen girls. A white high neck bikini top in green jungle print is paired with a black maxi skirt, update this look by adding a white floppy hat and black sunglasses: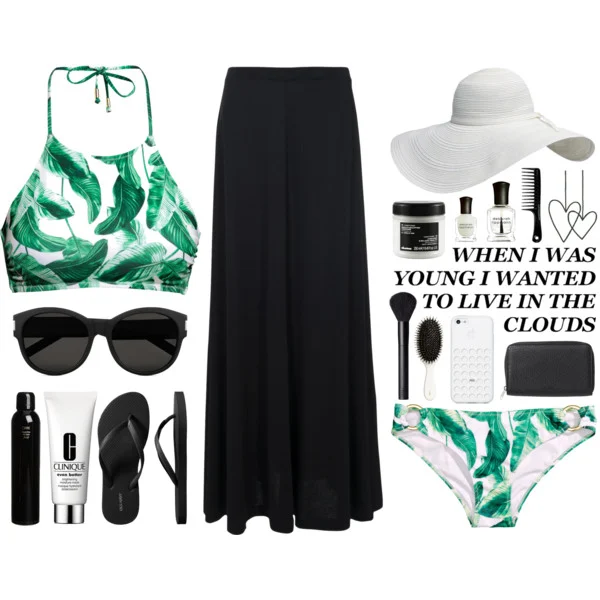 Buy Similar Here
Hipster-Inspired Outfit
A lovely hipster girl OOTD. Go for a black cocoon coat, yellow tee, plaid mini skirt, and fur loafers. Complete this combo by adding a black fedora hat and yellow backpack: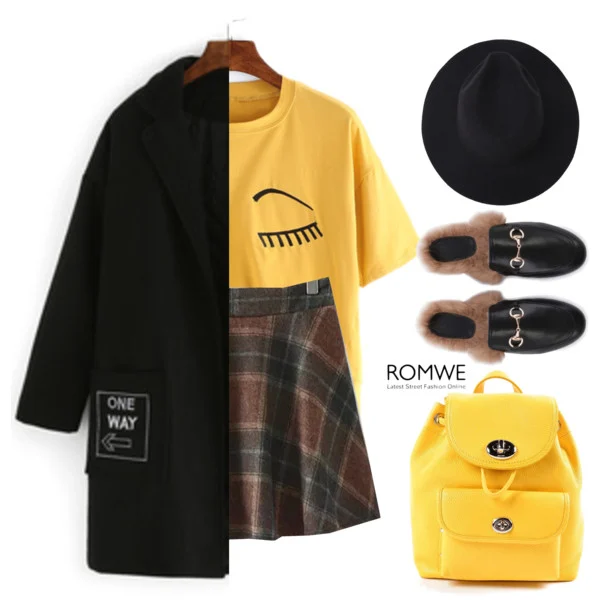 Buy Similar Here
Preppy Look
A cute school preppy style for teenagers. A plaid blouse looks sweet paired with a blush mini skirt and white converse: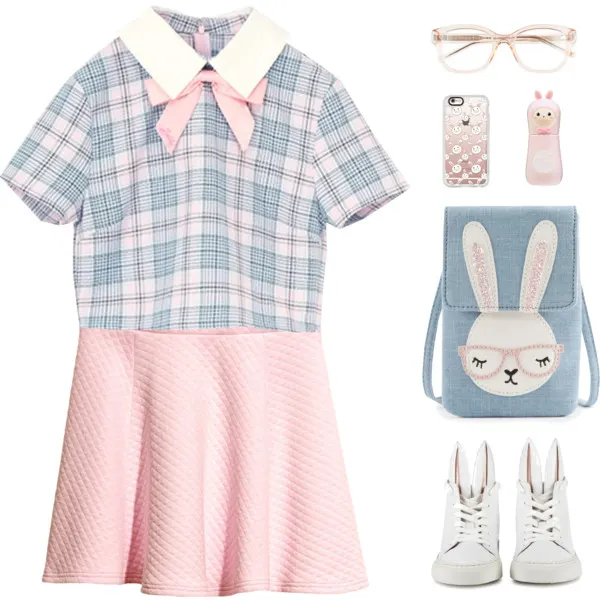 Buy Similar Here
Casual Outfit For School
Another marvelous day look for school. We see a rich blue sweater with ripped jeans and blue flat sandals. Update this outfit with a cute light blue scarf. You can see other cool ideas on how to style scarves, check out my post, as I have plenty of ideas to share with you: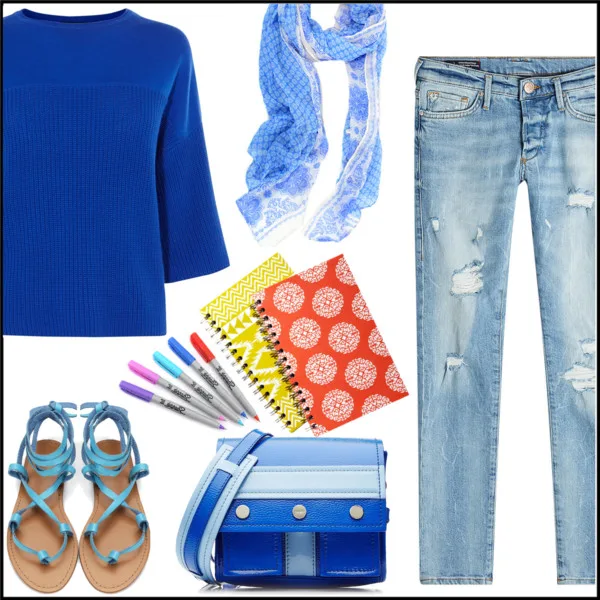 Buy Similar Here
Rock Chic Outfit Idea
If you are into a rock style look, then this is what you need! Go for a black leather jacket and wear it with a red plaid mini skirt. Complete the look by adding chunky black leather boots and rounded frames. If you want to see more ideas on how to wear black leather jackets, check out my blog post: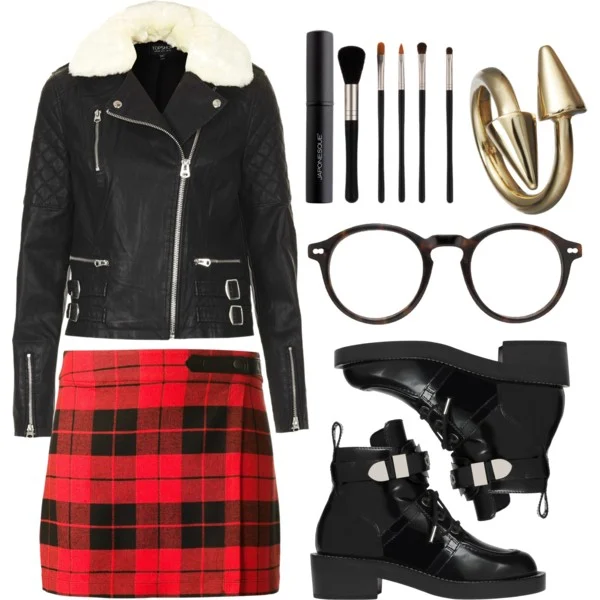 Buy Similar Here
Punk Style
A cool punk style look. We see a maroon tee paired with ripped black skinny jeans and maroon trainers. Update this rock style with a black backpack:
Buy Similar Here
Smart Casual Style
A perfect look for smart-casual meetings. We see a cream-beige blazer, blue slim jeans and a cable-knit sweater. Complete this outfit by adding buckled beige boots: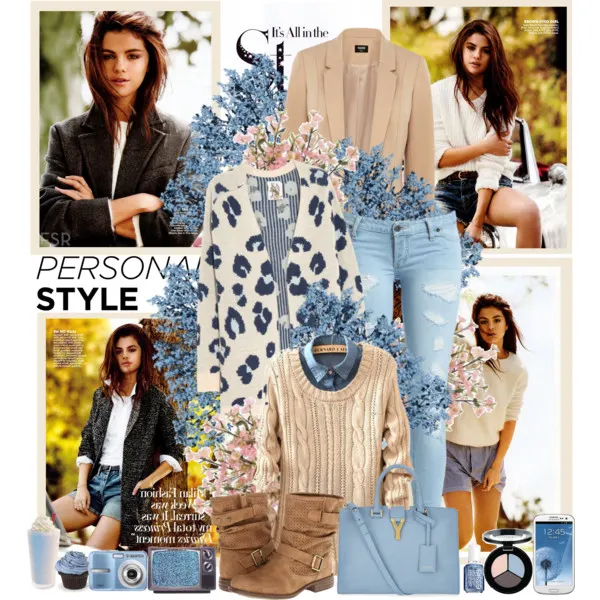 Buy Similar Here
Glamour Punk Style
If you are into glamour punk trend, then try out this amazing pink top teamed with silver sequin mini skirt and studded heels: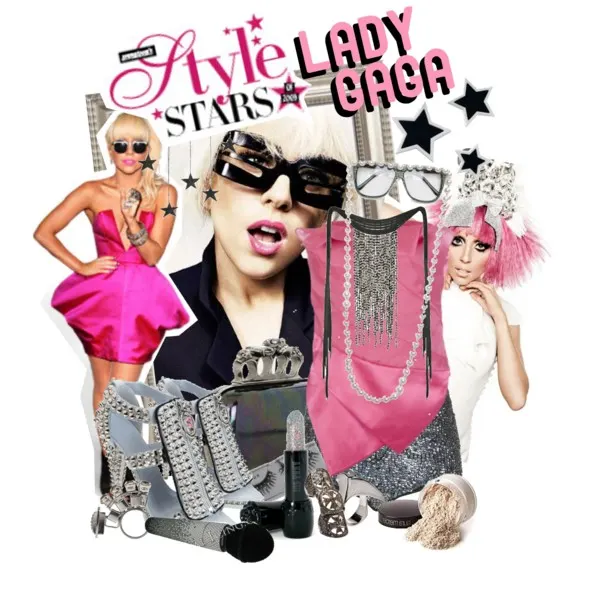 Buy Similar Here
Athleisure Style
Printed blue cuffed jeans look pretty awesome styled with a cream-grey sweatshirt and printed sneakers. Complete this athleisure look by adding a pastel backpack and cool leopard print rollers: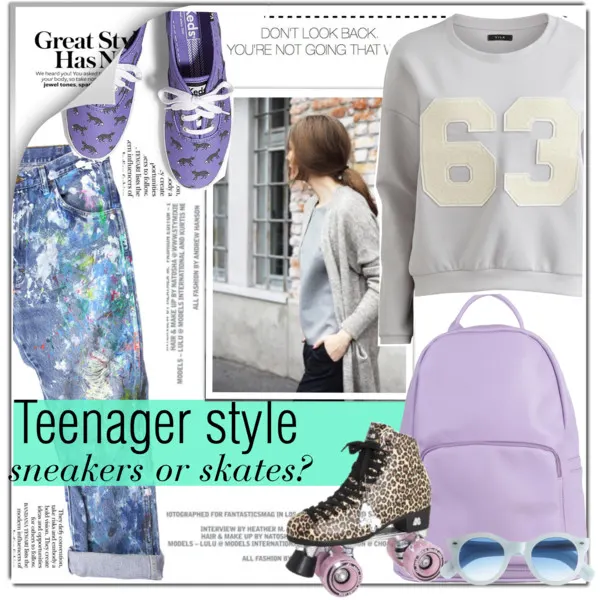 Buy Similar Here
Glamour Casual Style
A glamour top looks fascinating and chic. Style it with wash blue slim jeans and buckled sandals:
Buy Similar Here
Casual Outfit
Another casual style for teen ladies, we see a grey pullover teamed with black slim jeans and grey sneakers, a cool outfit for casual errands: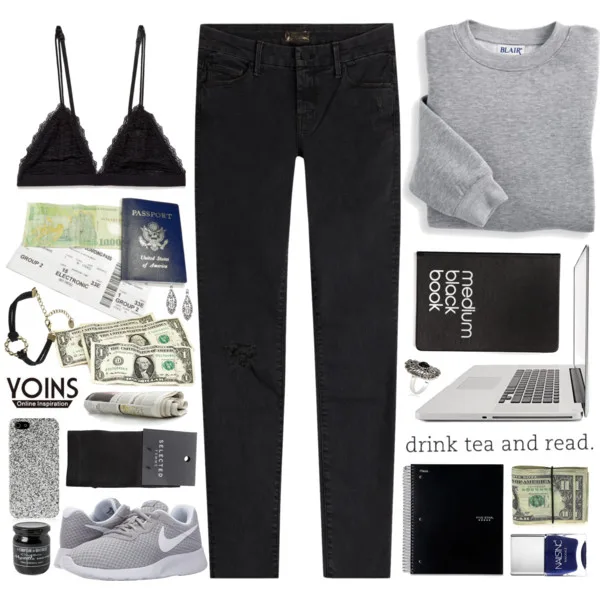 Buy Similar Here
Bookmark this article right now and the next time you're standing in your bra and underwear staring blankly at your closet, open this page and BOOM – you'll have all the outfit inspo you need. From one lazy girl to another, I am in love with all these style tricks that will make your wardrobe feel like new, even if you're sick of everything you own.
Source: Seventeen