I am here to share with you tips and ideas on how to accessorize an orange dress. You can't go wrong with an orange dress at someone's beach wedding this Summer, it can be your savior during a cool party or during a casual street walk around town. You are free to pair it with a pair of sandals and some trendy sunglasses to complete your ensemble. Believe me, orange dress is going to make you look like a real diva!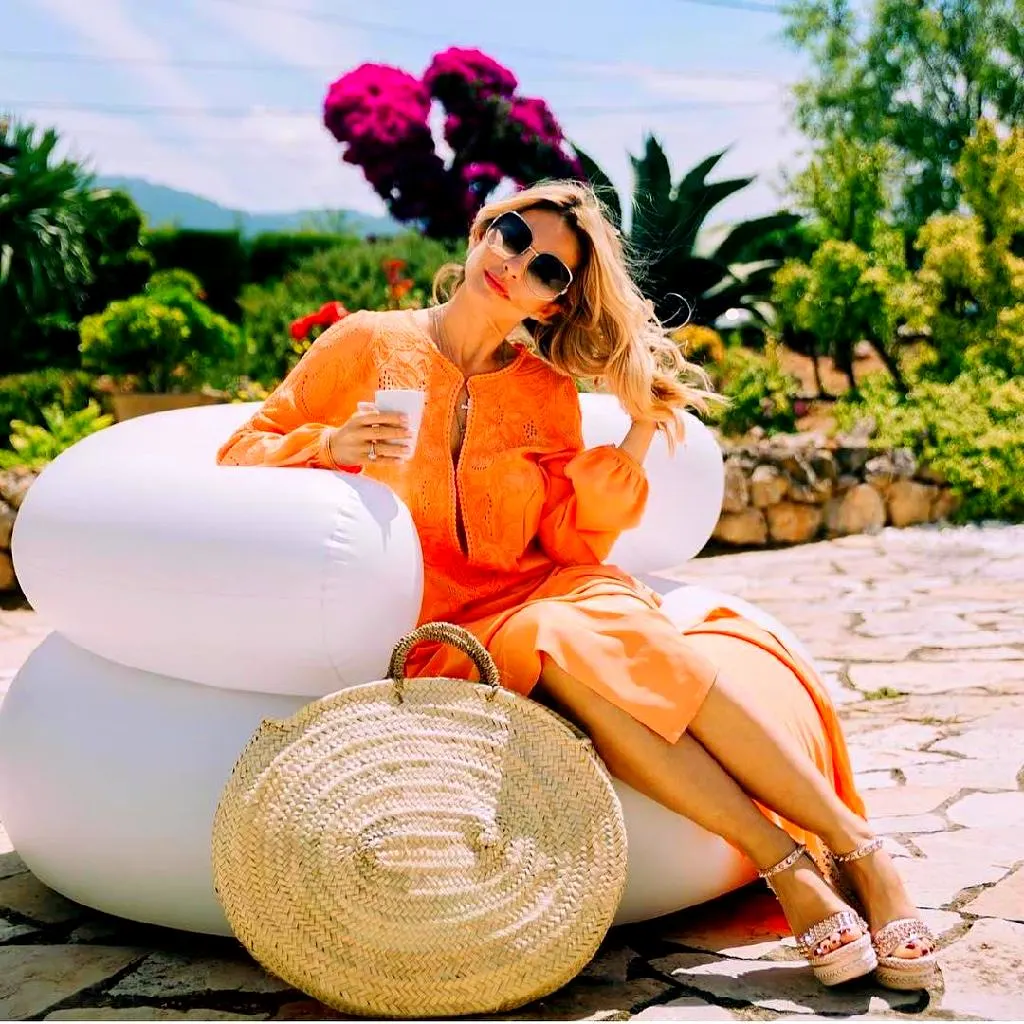 Buy Similar Here
I definitely recommend this beautiful red-orange dress, complete it with platform heeled sandals and oversized sunglasses, love the straw bag.
How To Accessorize An Orange Dress
The sultry weather and sandy beach setting are perfect for a vacation. By dressing in orange, you can wear something bright and colorful without having to worry about how warm it will be. Orange is associated with the element of fire, making it a very popular color in the summer. It's one of the most eye-catching colours when worn during beach seasons.
With White Square Toe Thong Sandals
This spaghetti-strap orange slipdress will be a perfect choice to underline your sexy body, style it with white heels: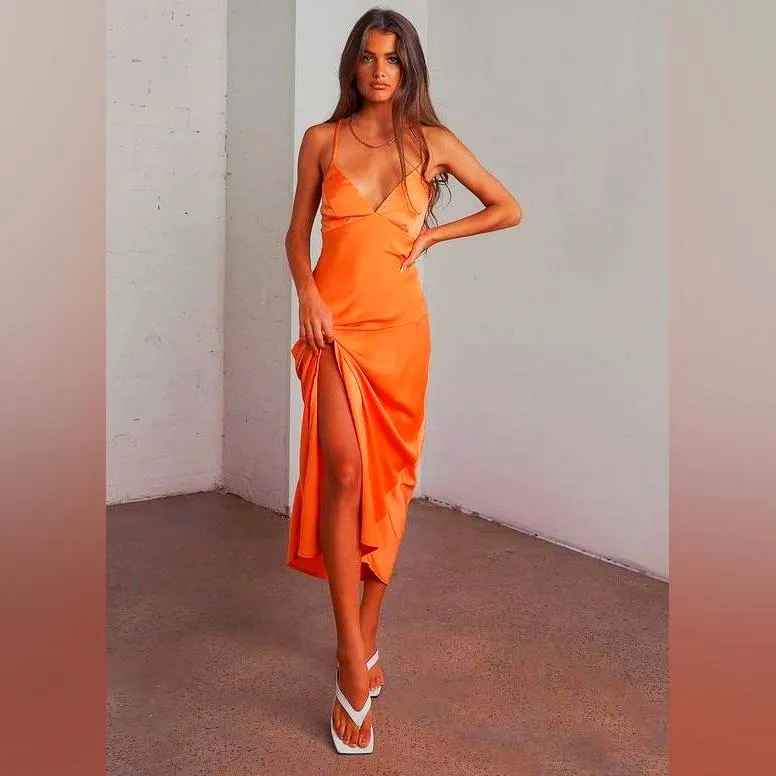 Buy Similar Here
With Yellow Folder Clutch Bag
This long-sleeve orange dress makes me want summer: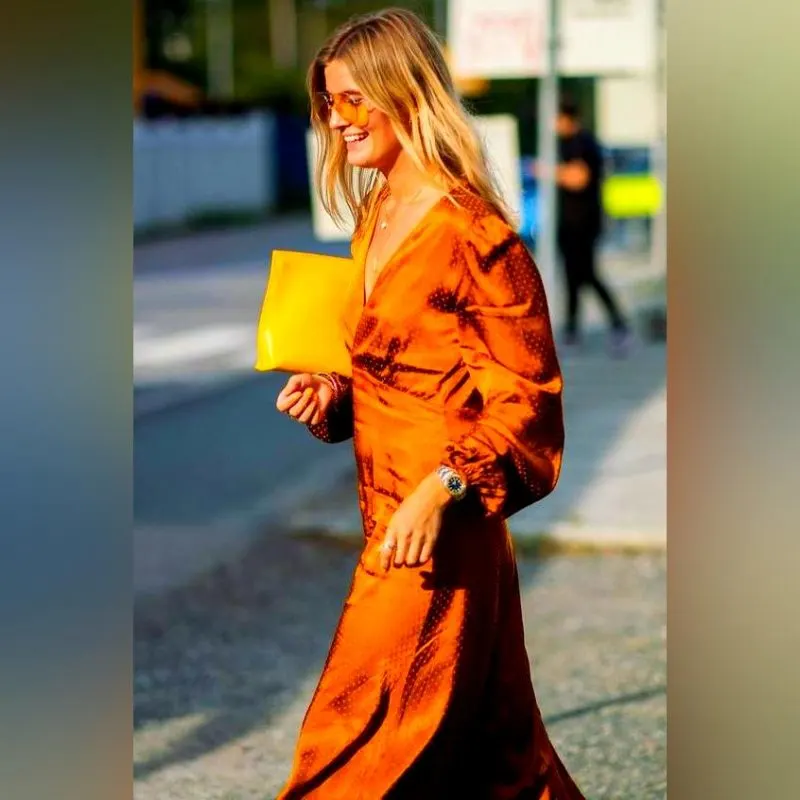 Buy Similar Here
With Classic Black Vans
A bright orange dress with long sleeves looks very seventies inspired, style it with cat-eye sunglasses and classic black Vans:
Buy Similar Here
With Leopard Pumps
This long-sleeve knitted dress in orange color looks sexy styled with leopard print heels: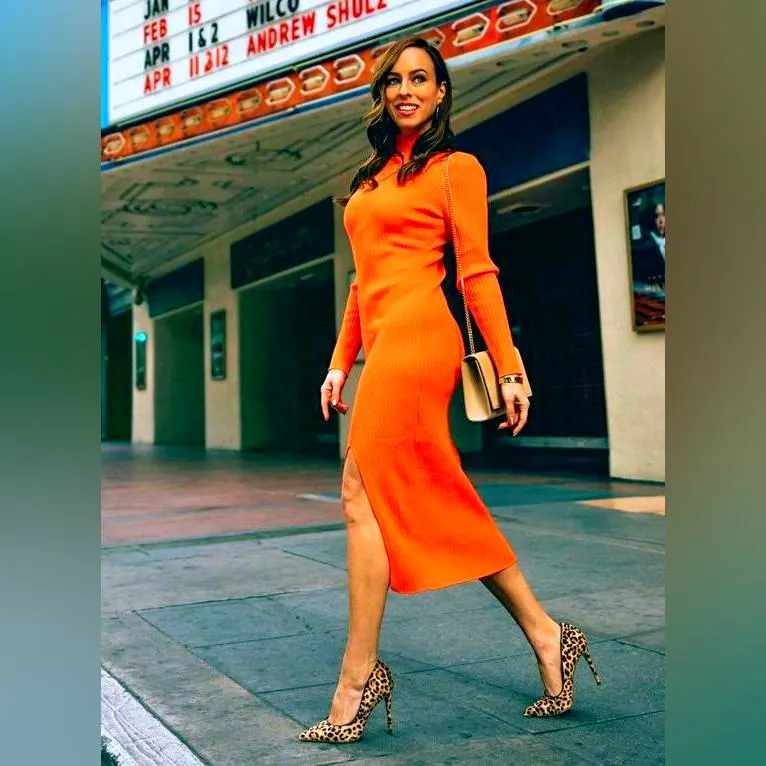 Buy Similar Here
Love this long sleeveless orange dress with a flared skirt, complete it with a vintage black leather booh bag and platform block heel sandals in brown: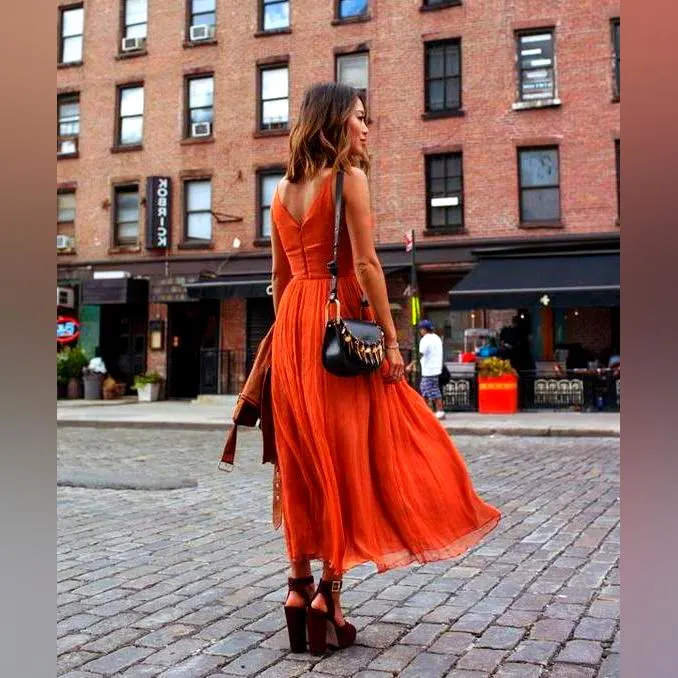 Buy Similar Here
Keep in mind one very simple, yet serious thing, go easy on the jewelry! Our suggestion is to keep things simple and understated. Instead of statement earrings, opt for a softly clocked necklace or bracelet as these will make your outfit appear more put together.
With Black Mesh Shoes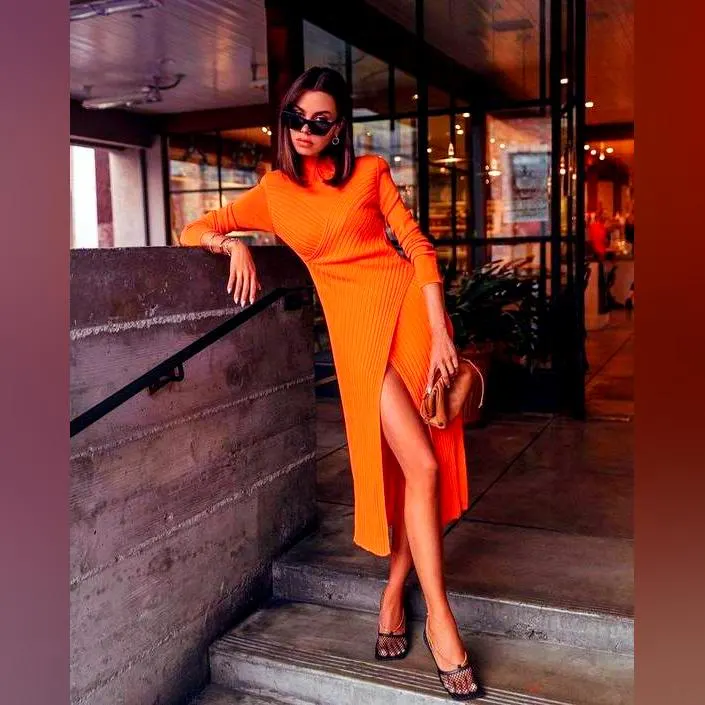 Buy Similar Here
With Wide Brim Straw Hat And Straw Slides
I am so into these ruffles and the off-shoulder strapless design, complete it with a cool fedora hat, straw tote bag and retro slides: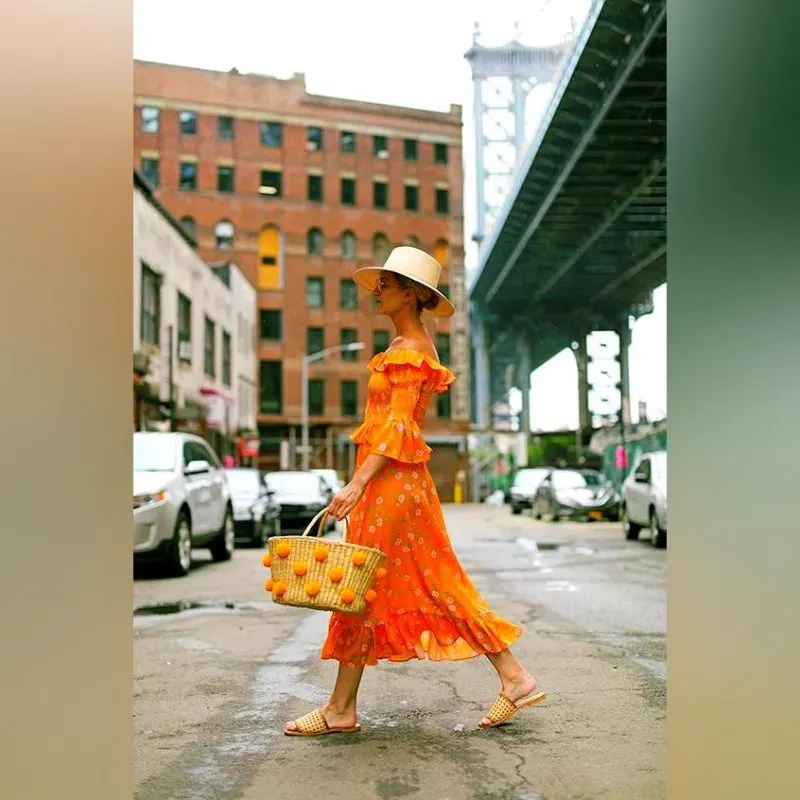 Buy Similar Here
With Black Clutch Bag And Rounded Sunglasses
A wrap short bell-sleeve dress in orange with a v-neck is marvelous and ideal for beach and city weddings, style it with 1990 style sunglasses: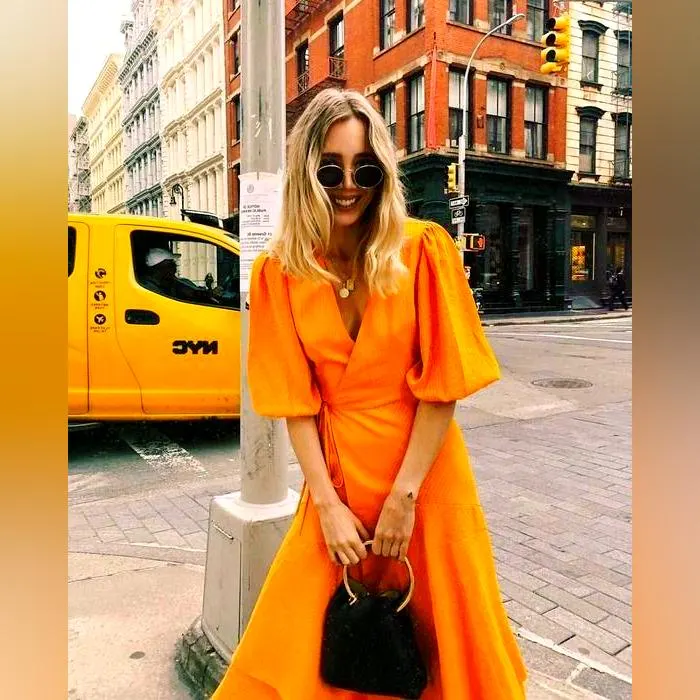 Buy Similar Here
With Purple Platform Sandals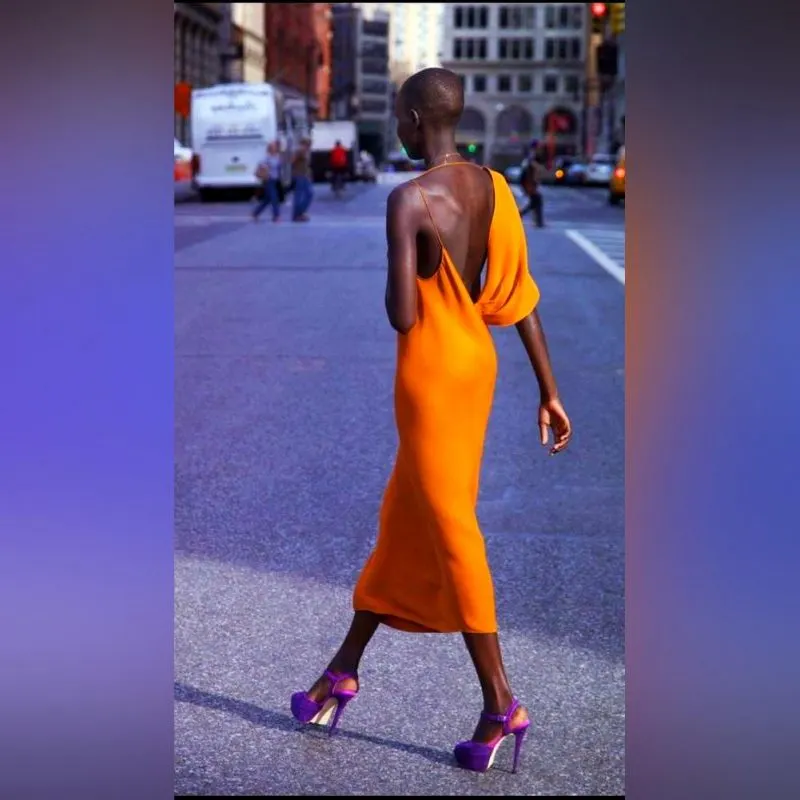 Buy Similar Here
With beige Strappy Block Heel Sandals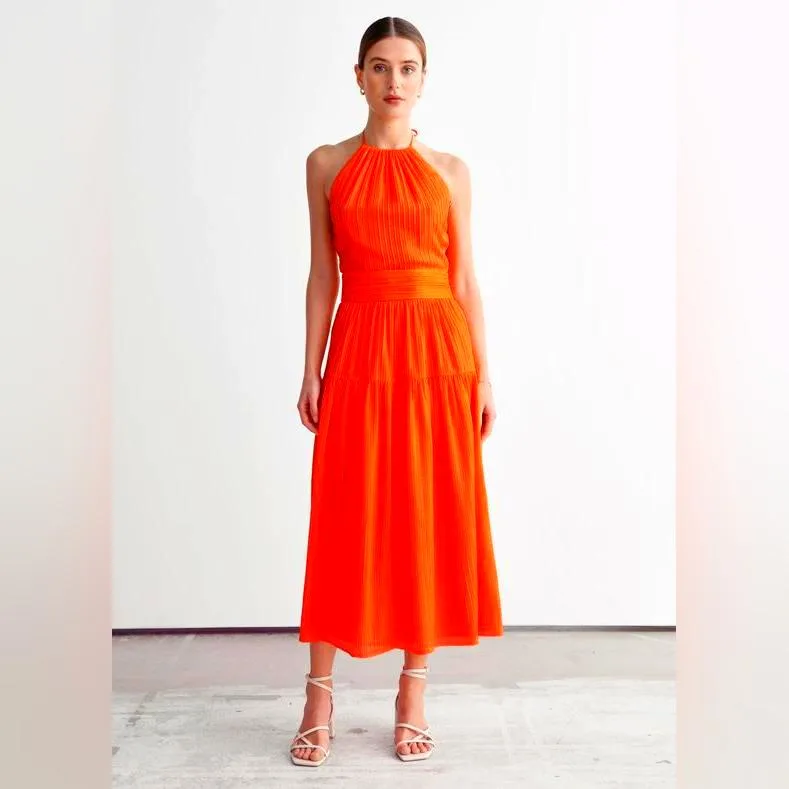 Buy Similar Here
With Golden Flats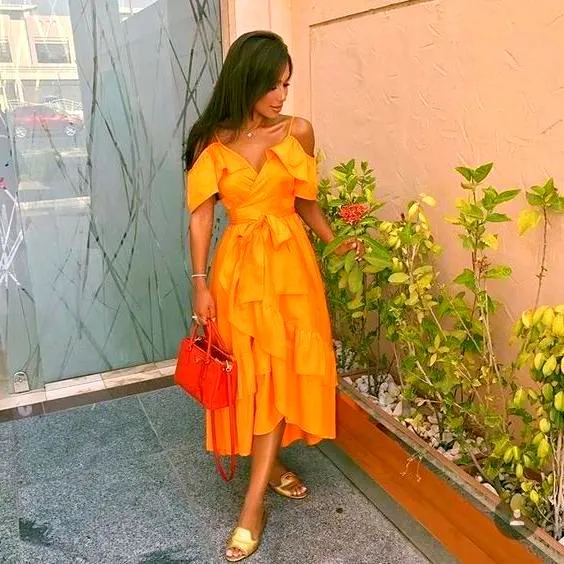 Buy Similar Here
With White Sneakers
You can also wear an orange slipdress with casual white kicks: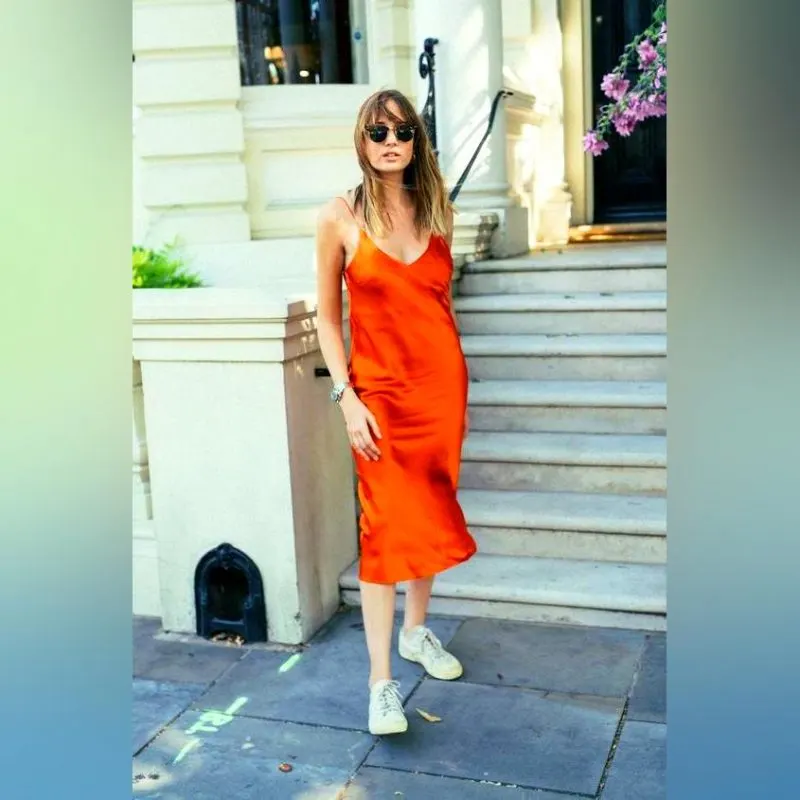 Buy Similar Here