If you want to create that special Parisian chic aesthetic, you might start by dressing one. In the world of fashion, Paris is undeniably the center of all things chic and fashionable. From couture to street style, Parisians have been setting the trends for decades—and that doesn't seem to be slowing down any time soon!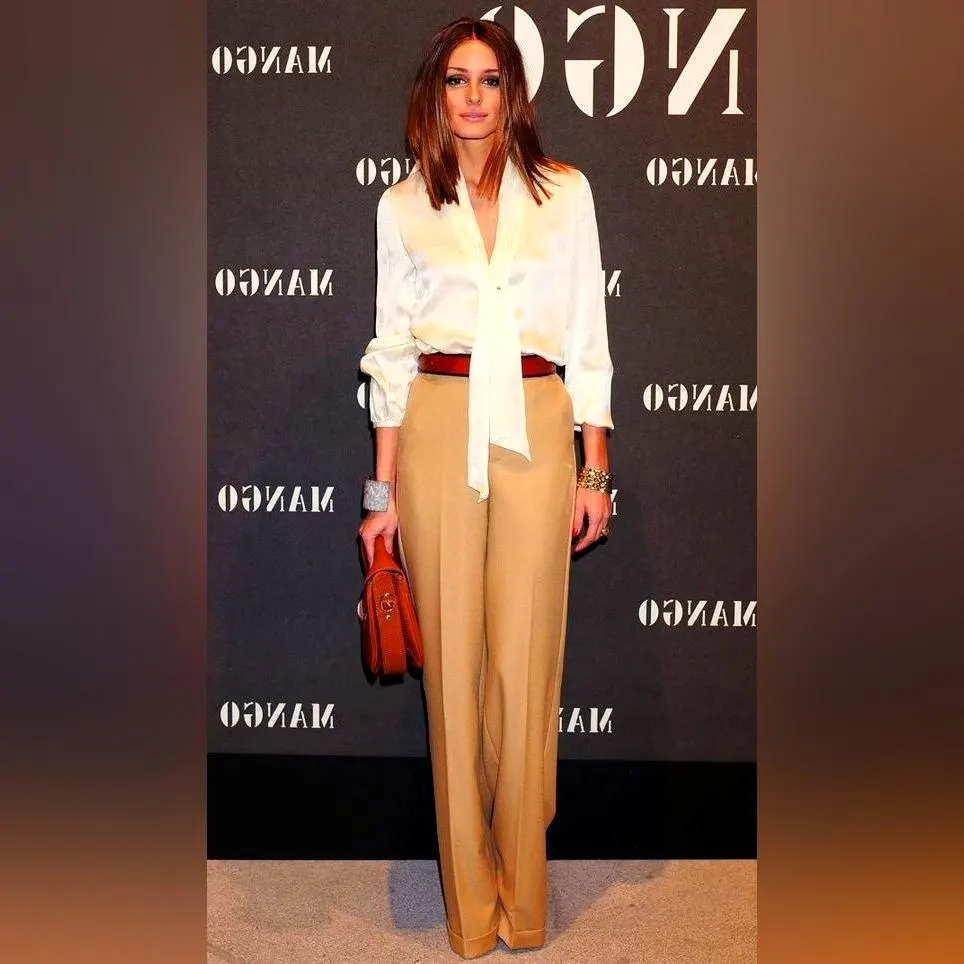 Buy Similar Here
Camel pants in relaxed fit look gorgeous with that white blouse.
Parisian Chic Aesthetic
What is the definition of a Parisian Chic? It's definitely not something you see every day in New York or any other major city. It's a style that you can't achieve by simply shopping at your nearest department store. People who are able to create this Parisian Chic are actually those who live in Paris and can style their clothes with the kind of grace that only people living in the fashion capital of the world can, not. You also can easily recreate that fabulous and relaxed look!
Black And White Look
A white blouse with a wide neck looks cute teamed with black pants and a black fedora hat: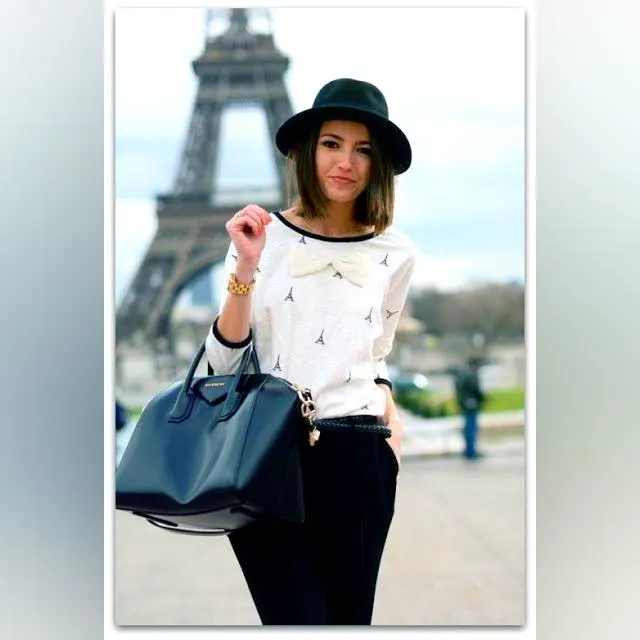 Buy Similar Here
Stripes
We see a black floppy hat worn with a black blazer, black striped white shirt tucked in black ripped jeans: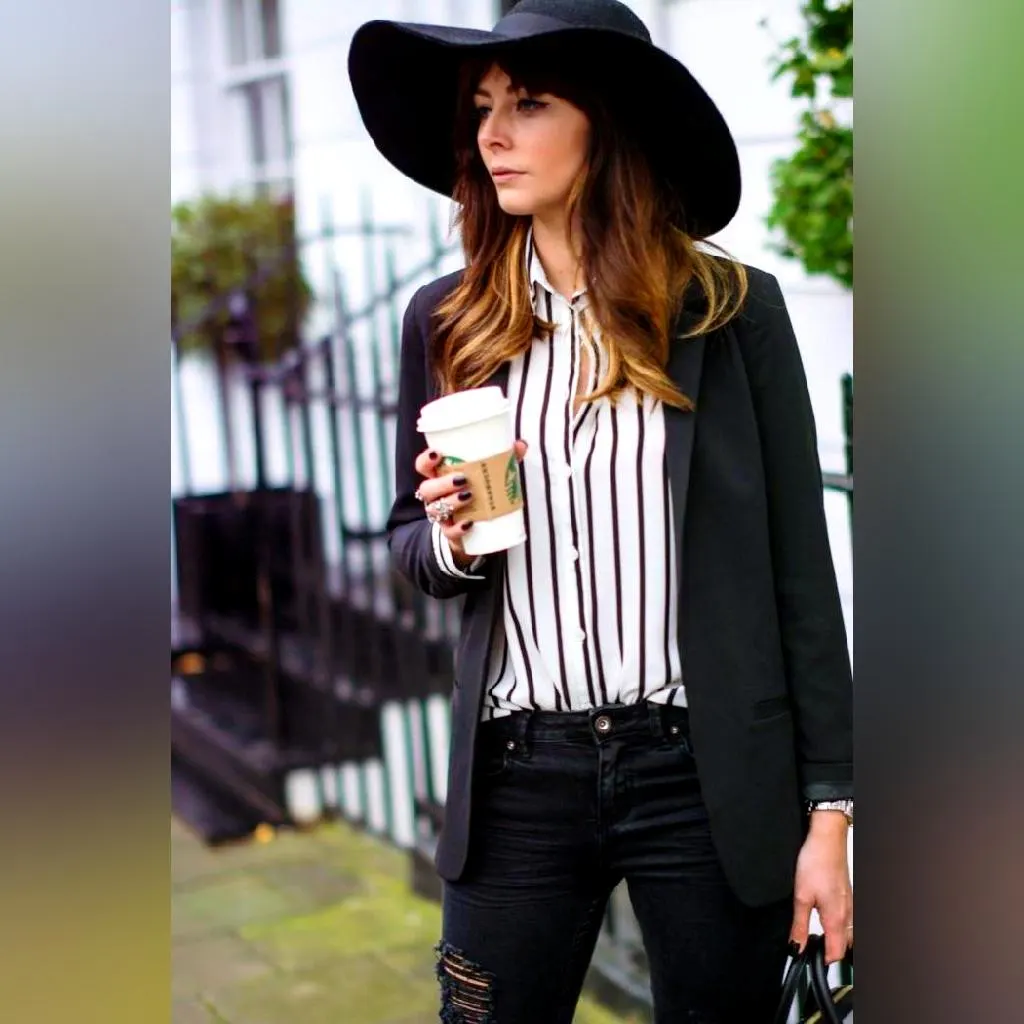 Buy Similar Here
Pink Blouse And Black Skirt
Keep it safe with a cute blush shirt tucked in high-rise flared skirt in black color teamed with black tights: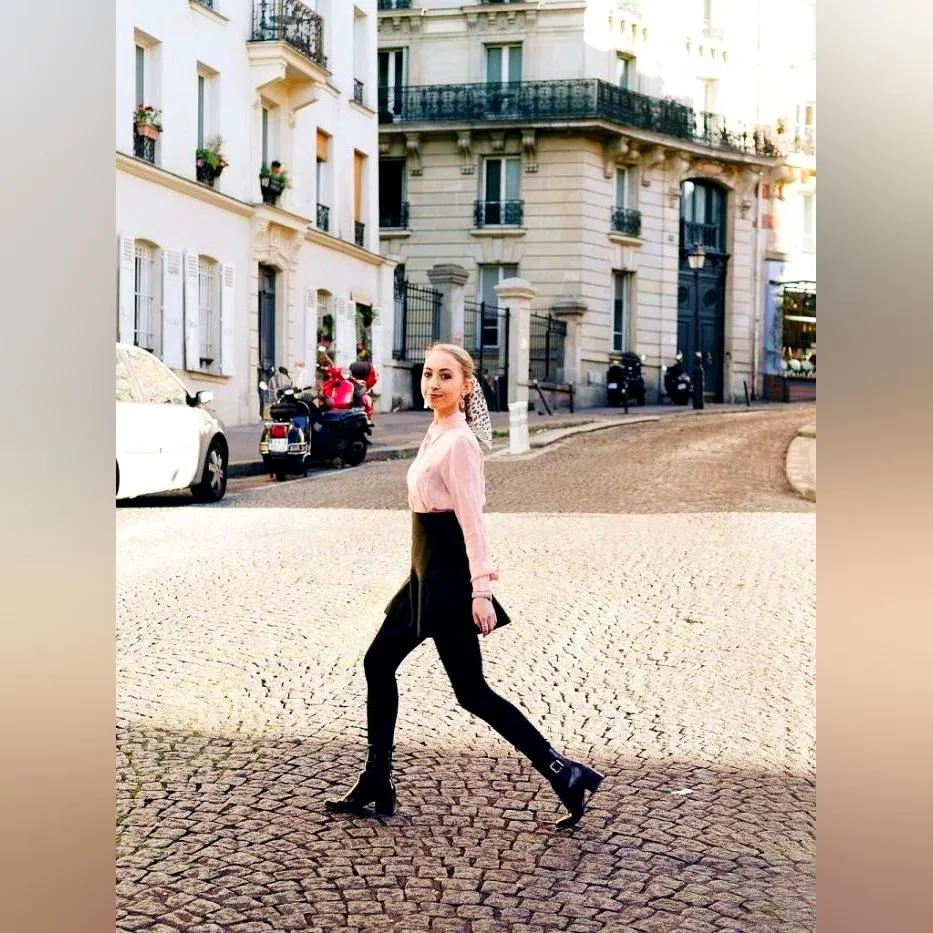 Buy Similar Here
Mannish Outfit
That's what I call mannish touch! Go for a blue shirt and tuck it inside black jeans: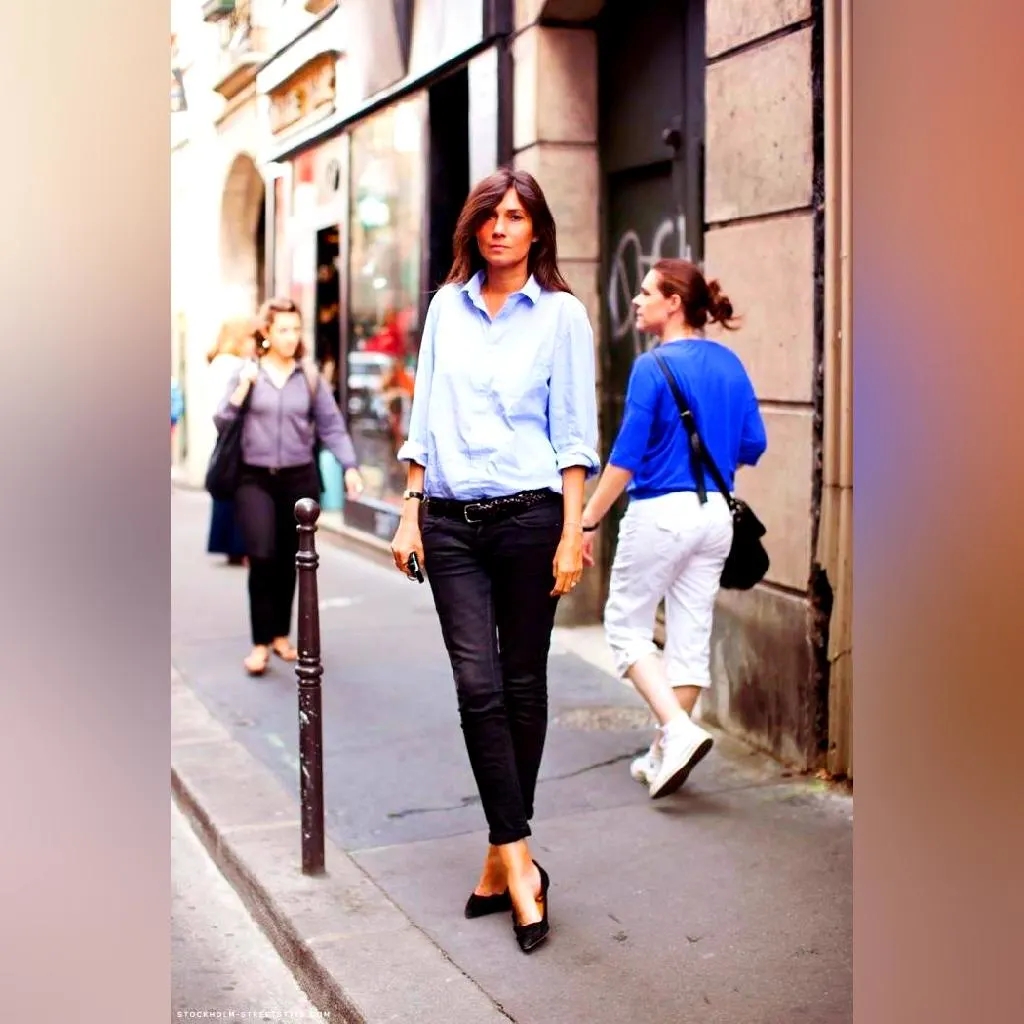 Buy Similar Here
Tips To Achieve Parisian Chic Aesthetic Look
In order to achieve a Parisian chic look, women should follow these tips:
Think pastel shades, classic colors, normcore, and a few lace details.
Think both masculine and feminine.
Think silk or cashmere, but don't forget about silk.
Think simple, but add some fancy detailing in the form of accessories. You don't have to let your fashion choices be dictated by trends or consumers' lack of style. You can also just do what feels right in the moment and be yourself!
Think ladylike and chic, but don't forget about men's fashion (I already mentioned it before). You can't dress like a Parisian chic without having that particular brand of femininity and sophistication contained within you and still you should keep a touch of masculinity in your look.
Think fashion-forward.
Keep up with the fashion world and keep an eye on what is happening in the fashion industry. The moment the fashion world moves on from one trend to another, take note and act accordingly by following suit to stay ahead of the game. Understand that dressing well doesn't mean dressing in a way that only certain people will find comfortable or stylish.
Wear whatever makes you feel like yourself and feels good on your body—don't change who you are because of other people's opinions or expectations.
Blue Lace Top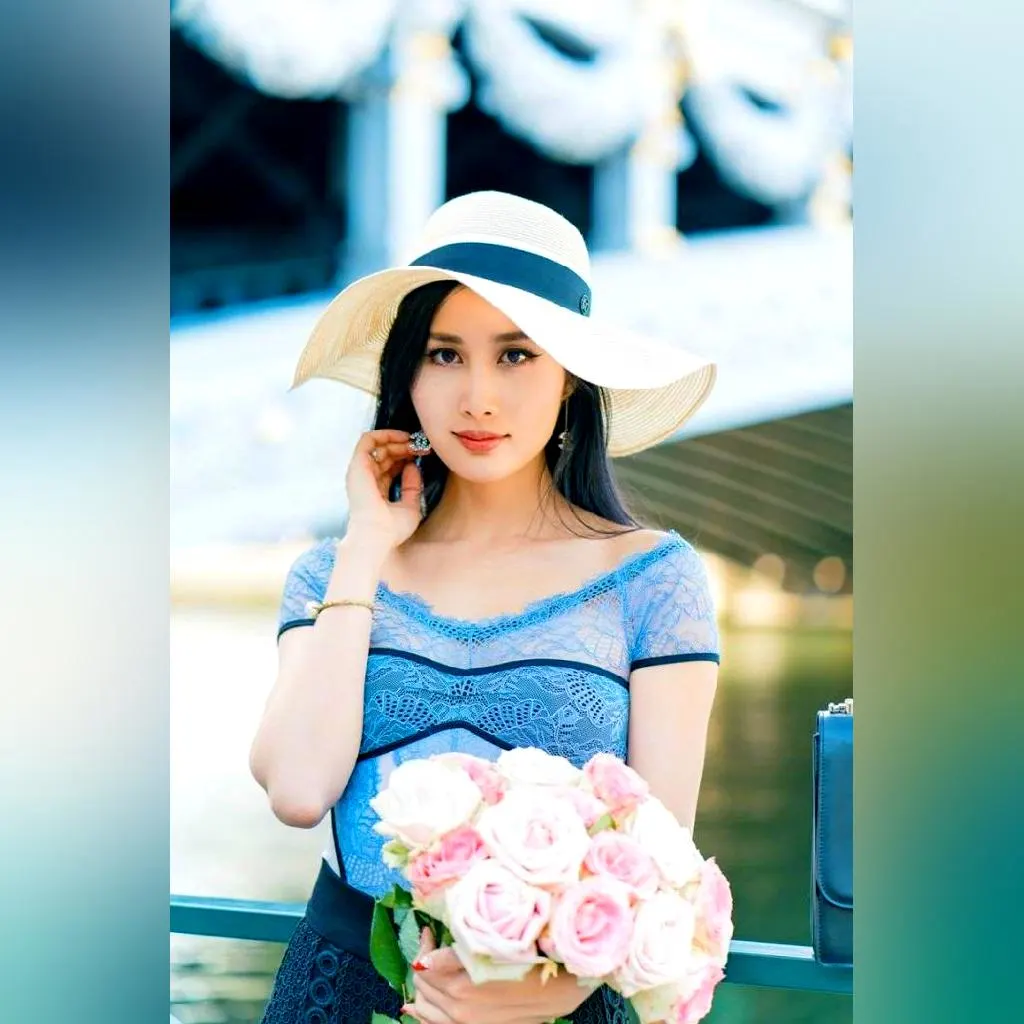 Buy Similar Here
Love stripes? Go for this gorgeous and feminine look: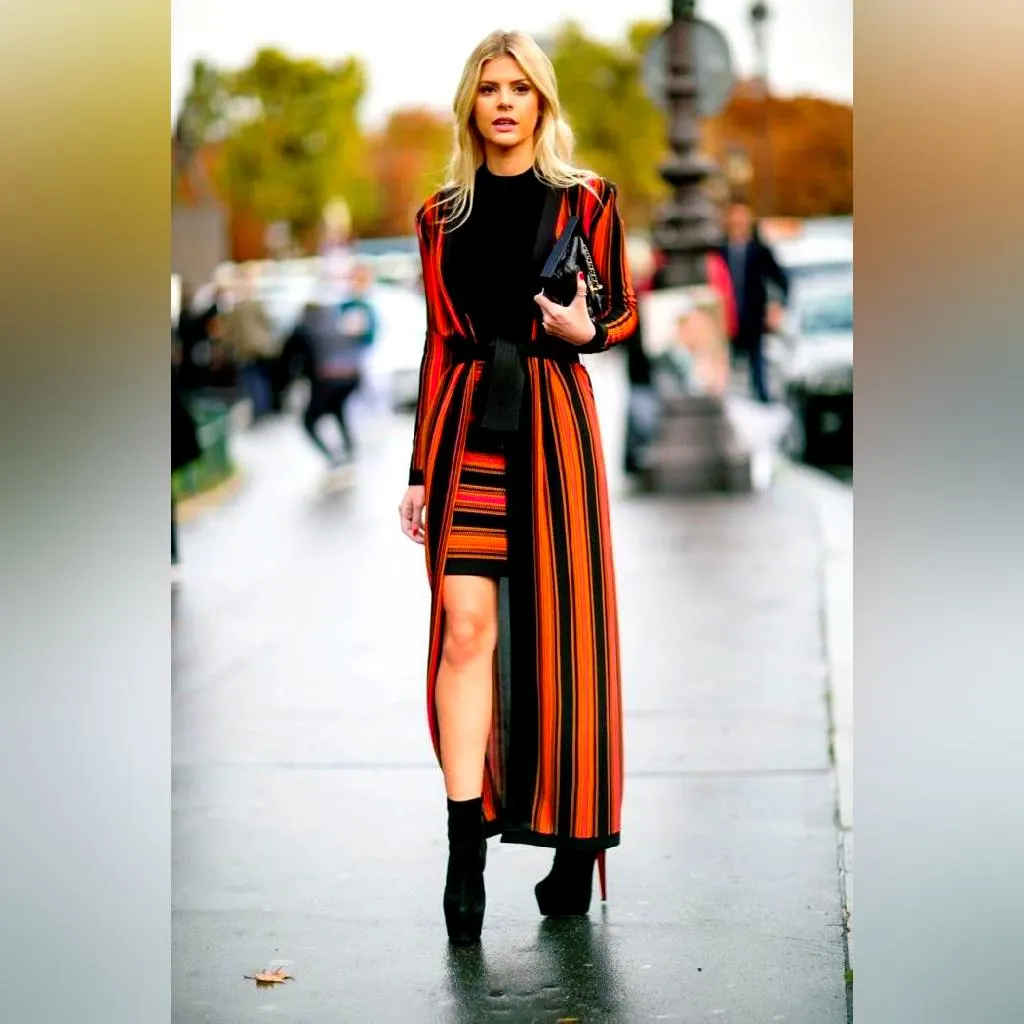 Buy Similar Here
Plaid Coat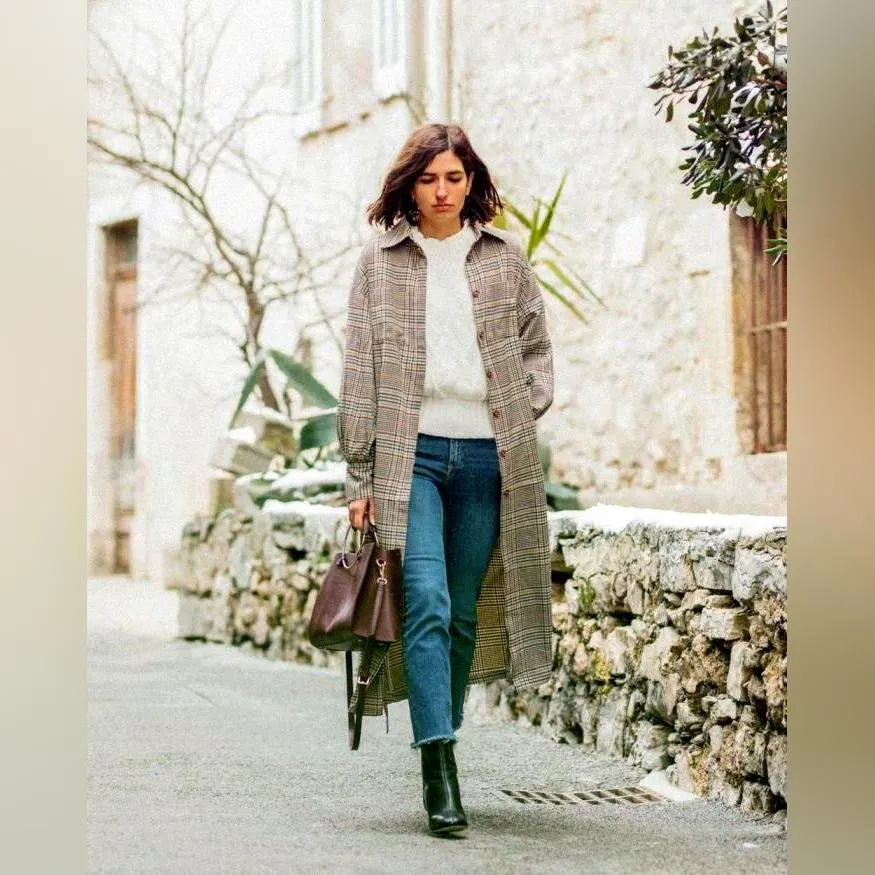 Buy Similar Here
Stripes And Pantsuit
Go for this outfit, it comes with a black blazer, striped white top and black jeans completed with flat pumps in black leather: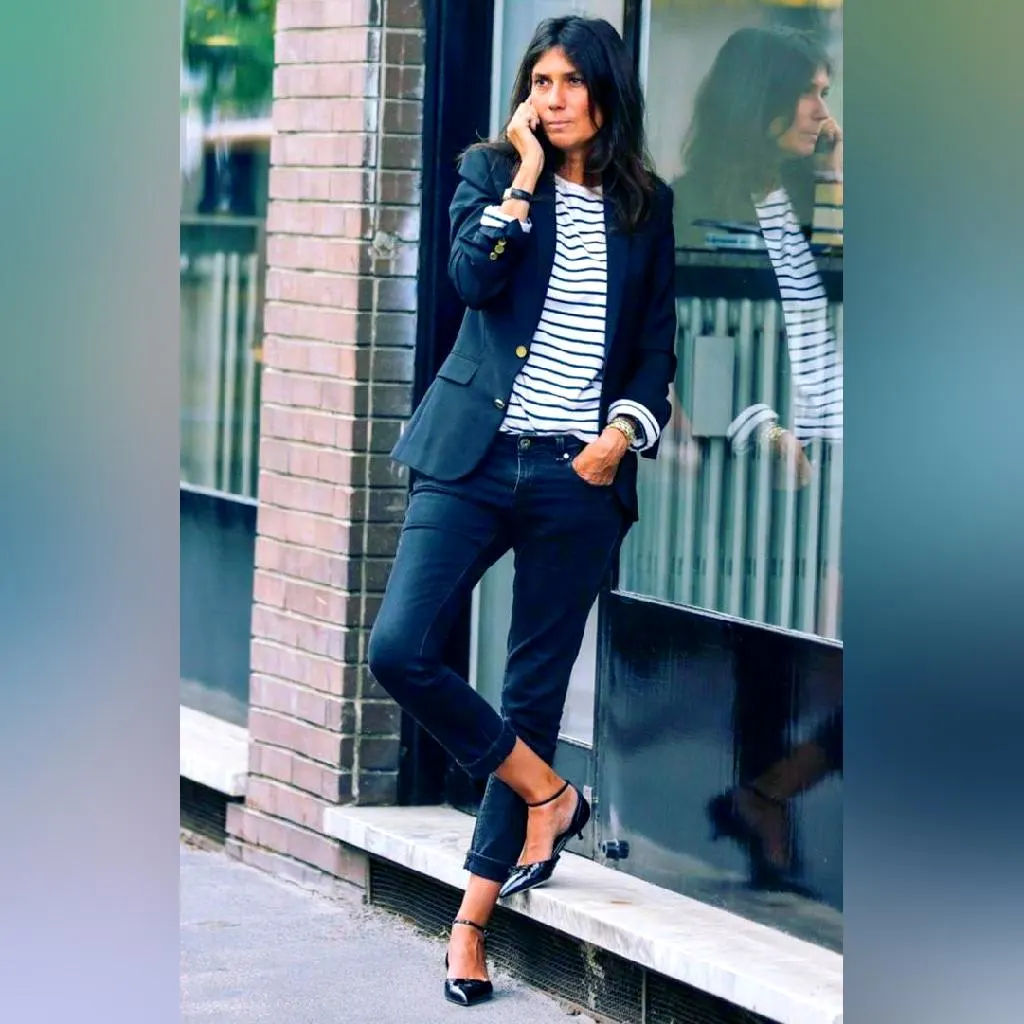 Buy Similar Here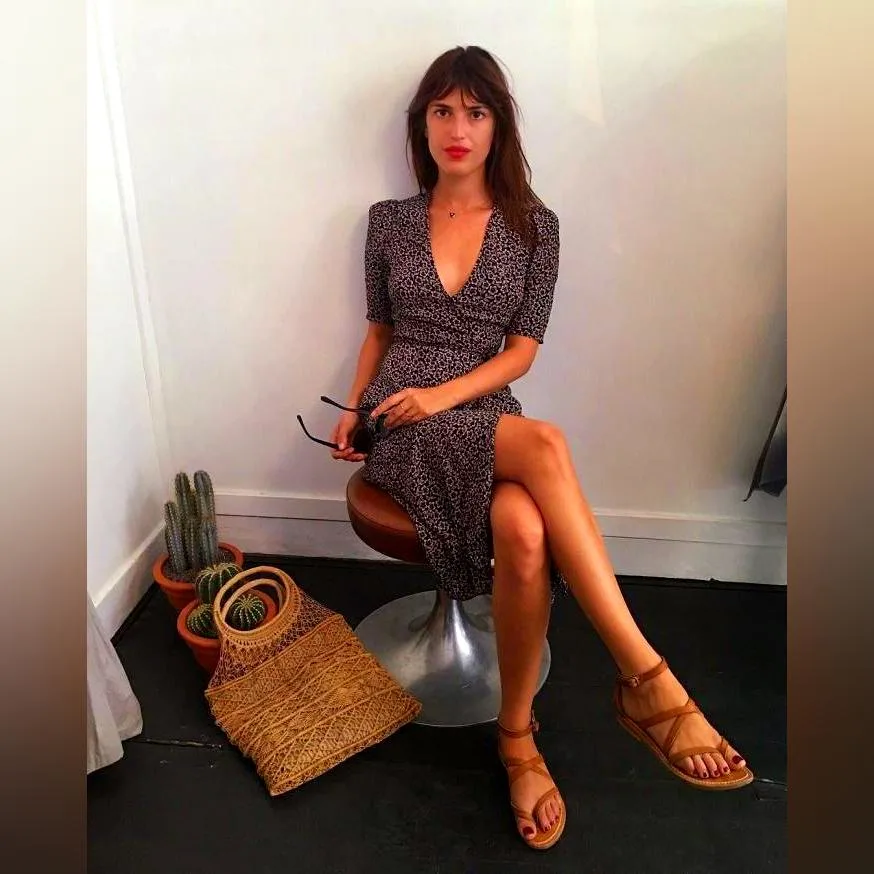 Buy Similar Here
When in doubt, play it safe! Also, don't be afraid to dress outside your usual style limits at times. You can try something new without feeling too uncomfortable or weird about it. Always keep in mind that fashion isn't everything. Although looking fashionable is important, it is only one aspect of what makes a person attractive. So look the best you can, but don't forget that there are other things that make people love you too!
Be confident! Your clothes should better complement your personality and character. Don't be afraid to wear something you really like or something you feel comfortable in—you don't have to follow everyone else's fashion tips if you don't want to! Don't be afraid to wear clothes from brands you love and from designers you like even if other people frown upon them. As long as you feel great about the way you look and are happy with yourself, nobody else should matter.
Invest in good and qualitative shoes, since they will last a long time and will always be fashionable. One can never have enough pairs of good shoes! If you're going to invest in high-end, luxury brands, make sure you choose quality clothes that can last for a long time and don't fall apart after several washes. Wear clothes that flatter your body shape. This can be particularly important if you have curves (and we all love curves!). Try to balance out your hips and thighs by wearing clothes that make them look smaller, such as pencil skirts. Also, have a great pair of boots that can instantly add some edge to any outfit.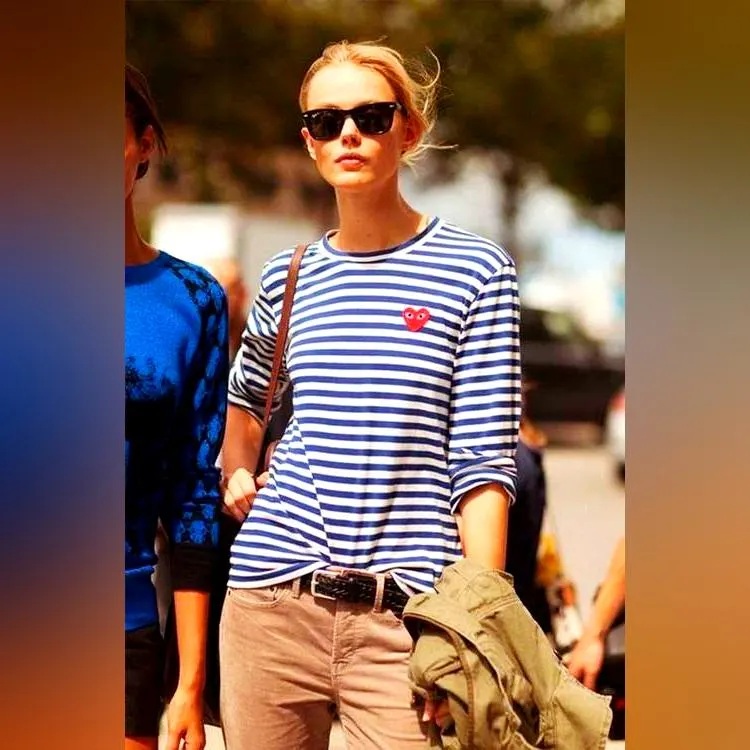 Buy Similar Here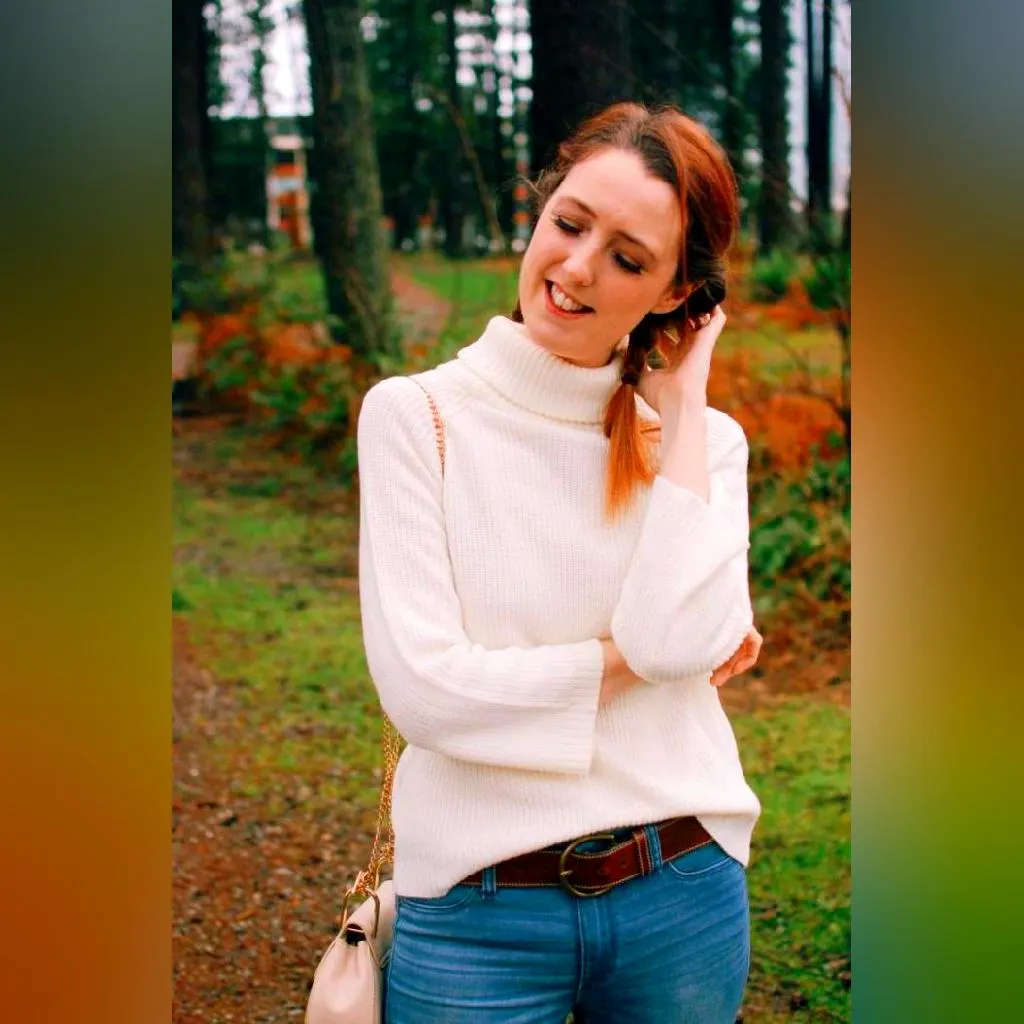 Buy Similar Here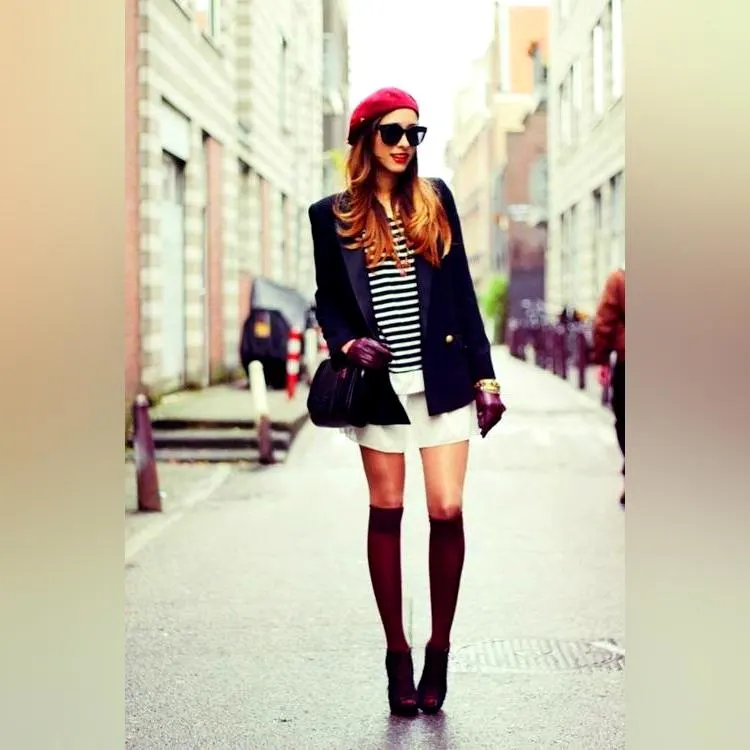 Buy Similar Here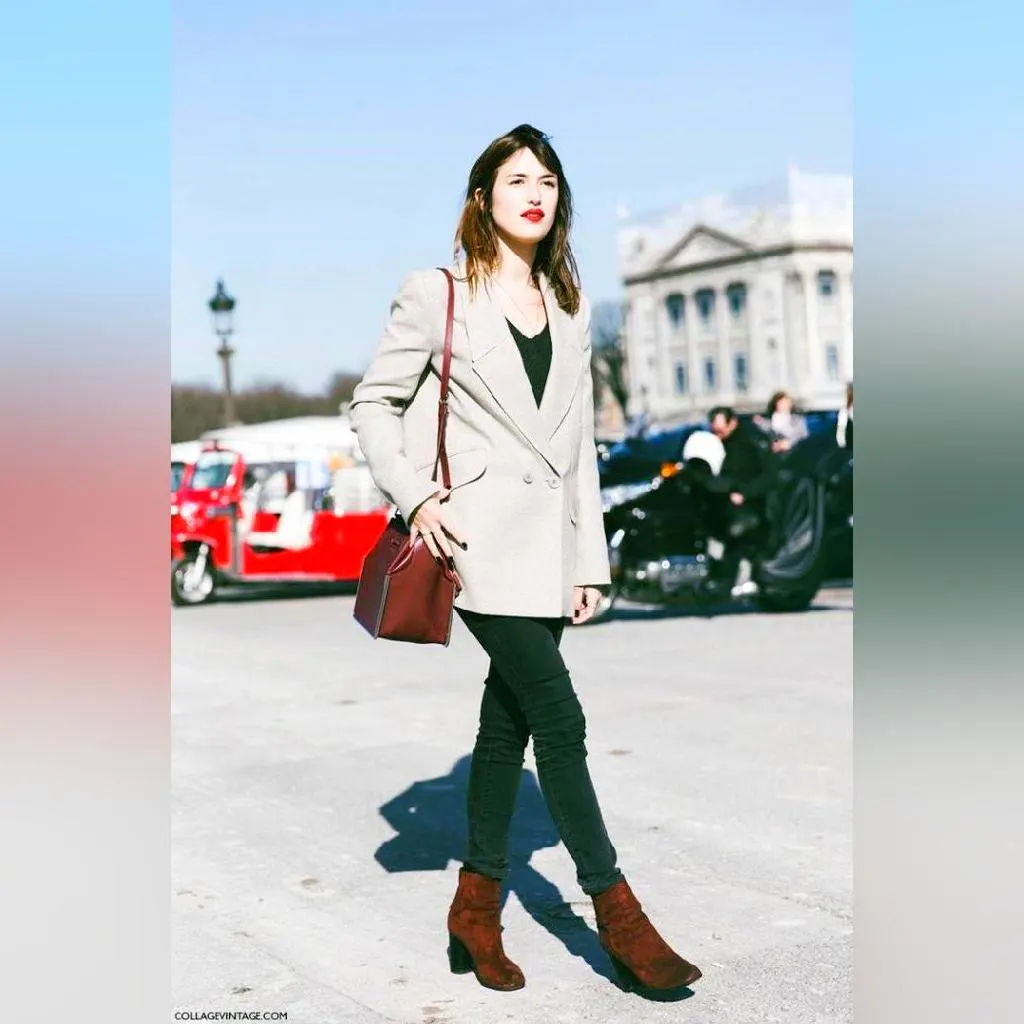 Buy Similar Here
Know which colors flatter you better and choose your clothes accordingly. Don't buy a lot of clothes if you don't know how to manage them properly. It's better to have a couple of outfits that you can wear over and over than have a huge wardrobe that only leaves you paralyzed with choices!
Mix and match different outfits so you can play around with fashion versions of yourself. Always remember that it's better to wear something one day than nothing at all! Invest in basic items such as white t-shirts, black or navy skinny jeans and comfortable tees or tanks.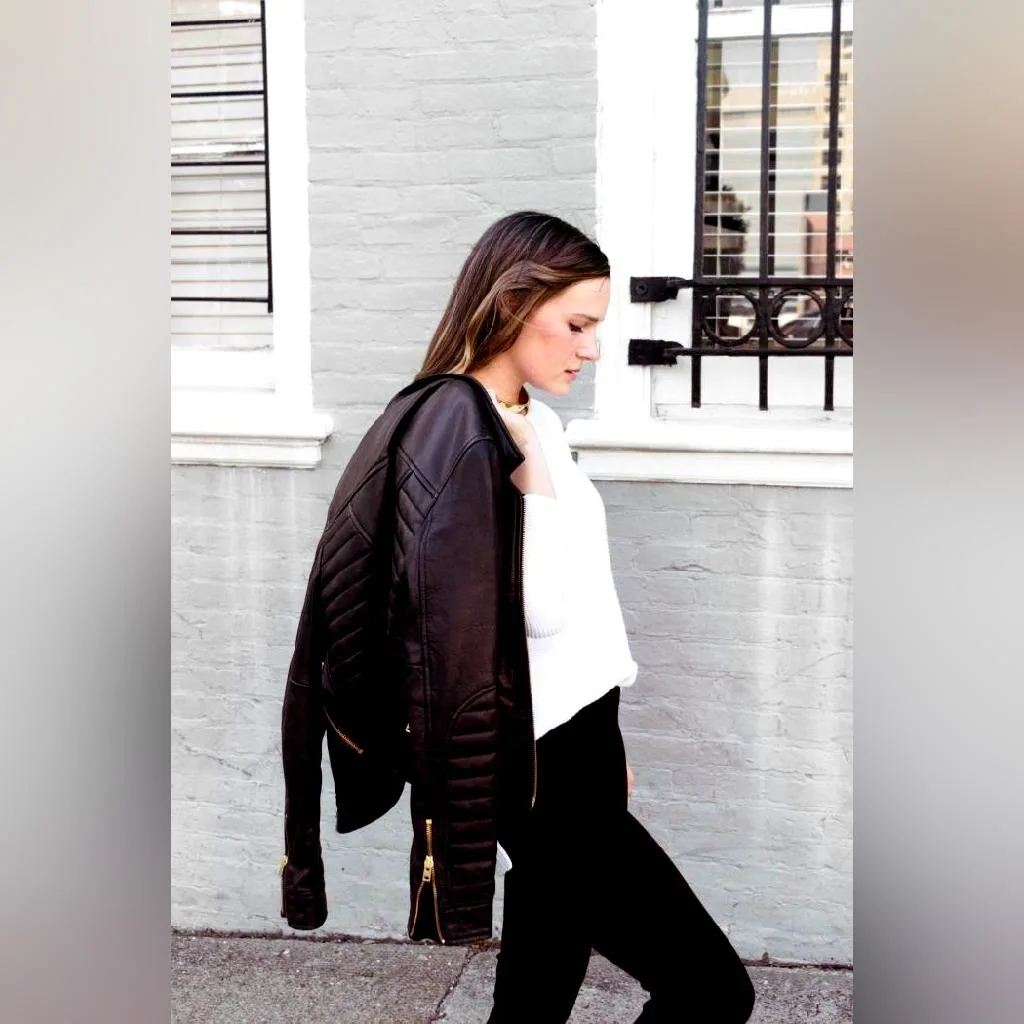 Buy Similar Here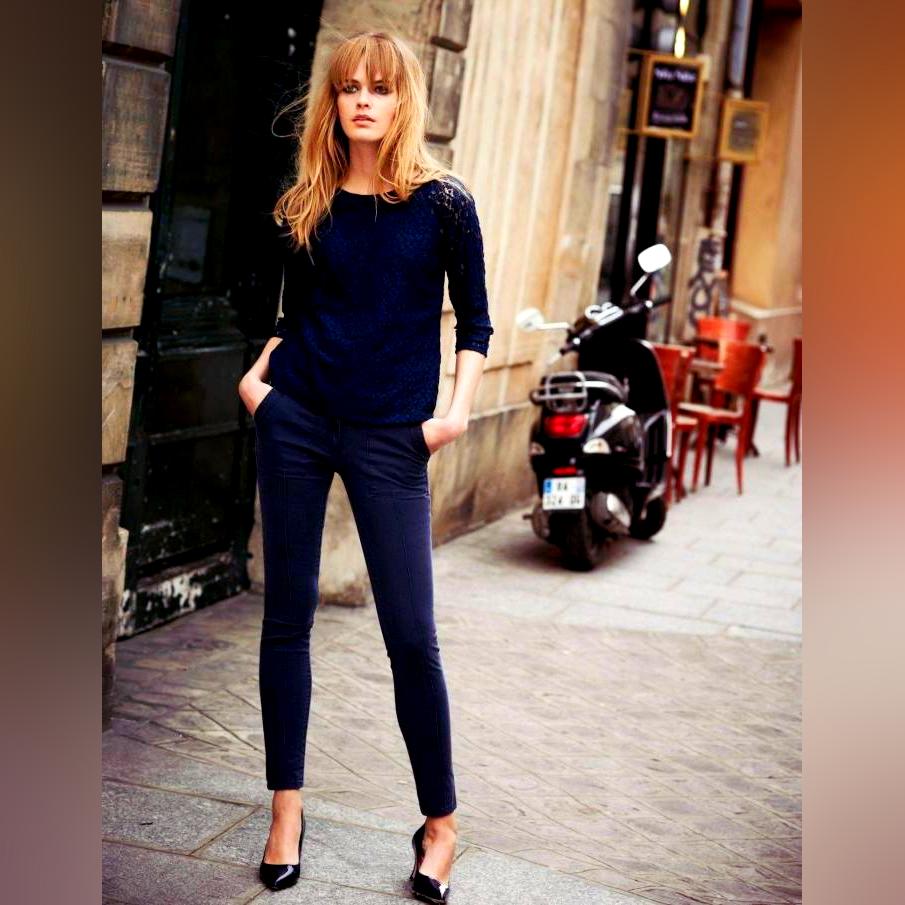 Buy Similar Here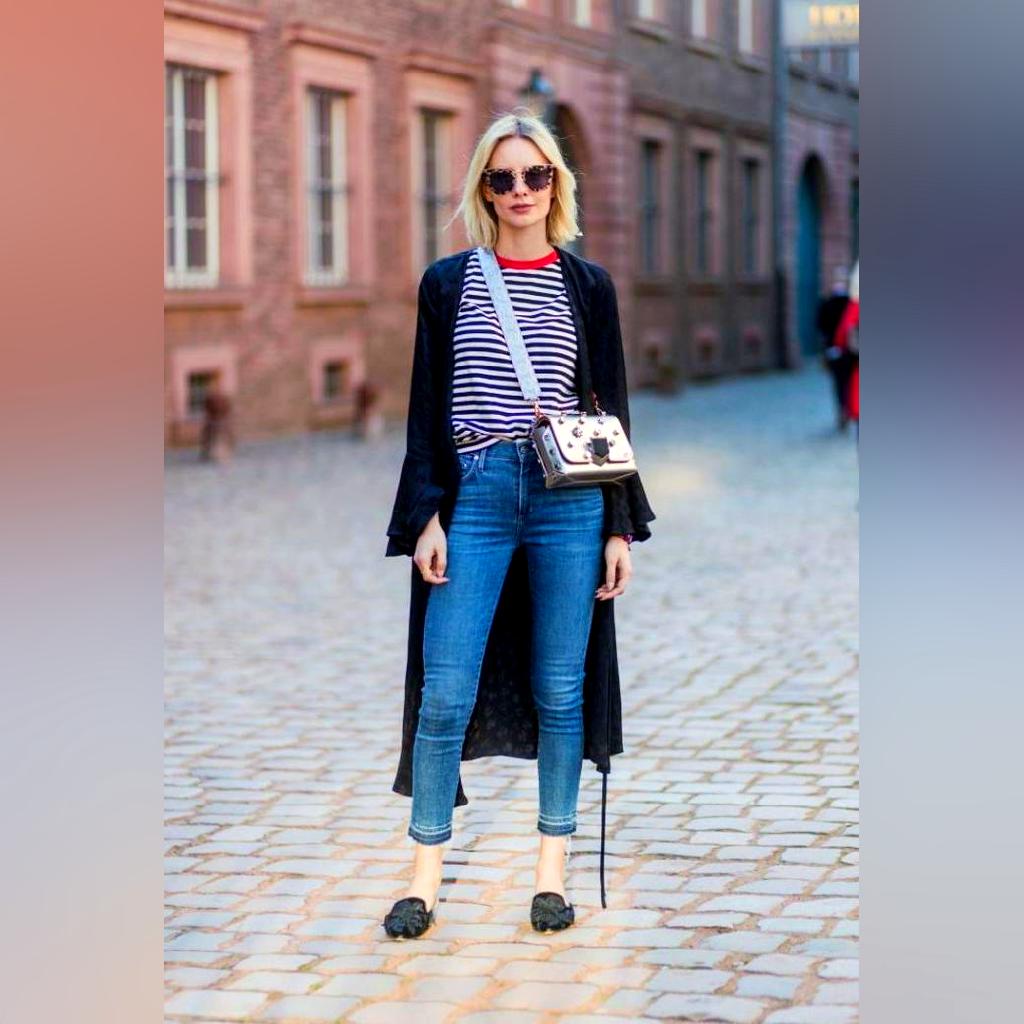 Buy Similar Here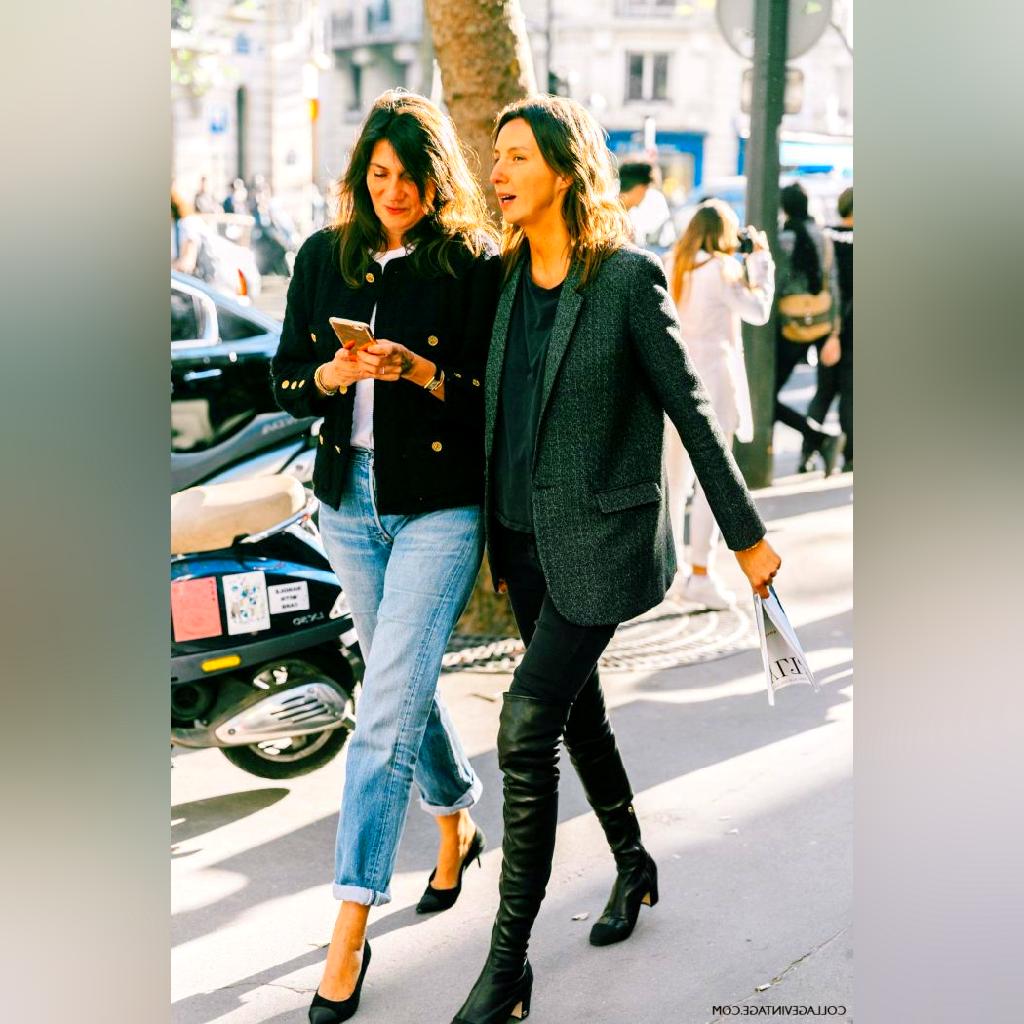 Buy Similar Here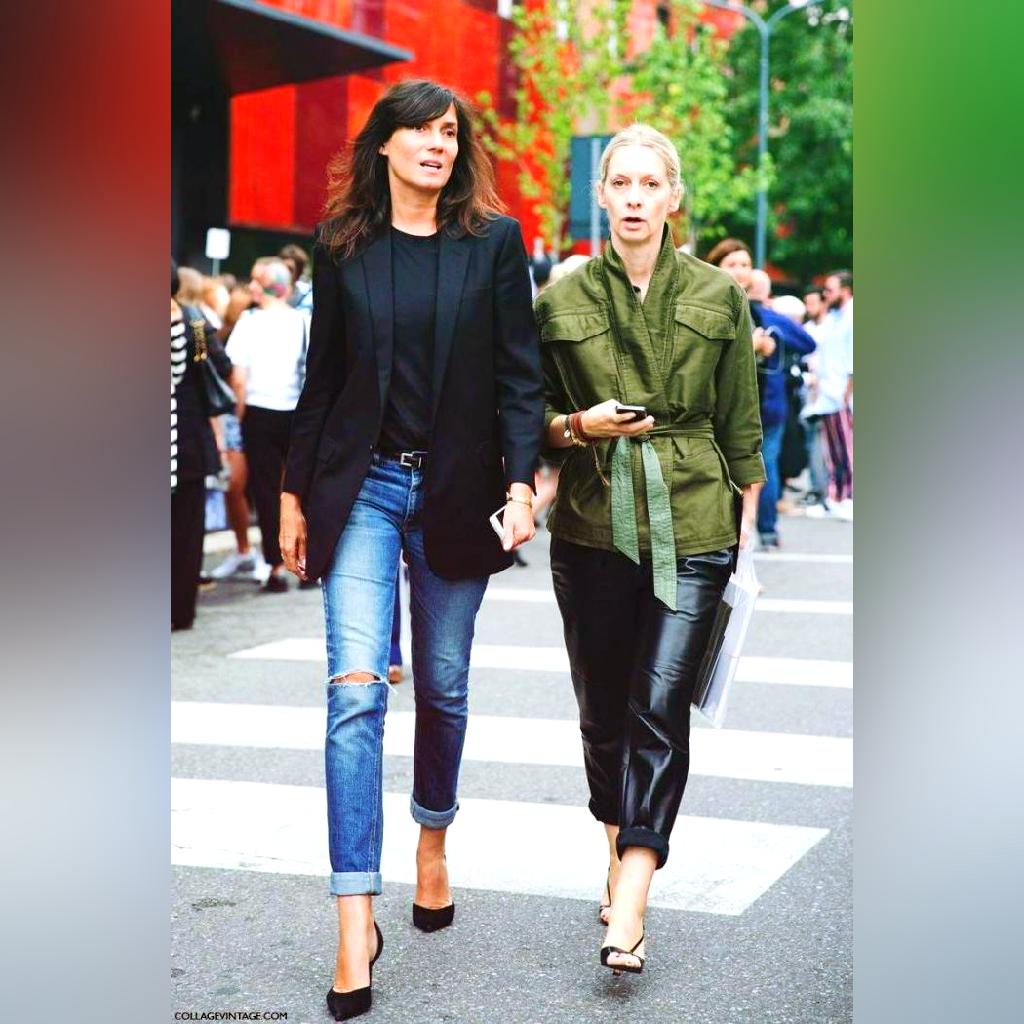 Buy Similar Here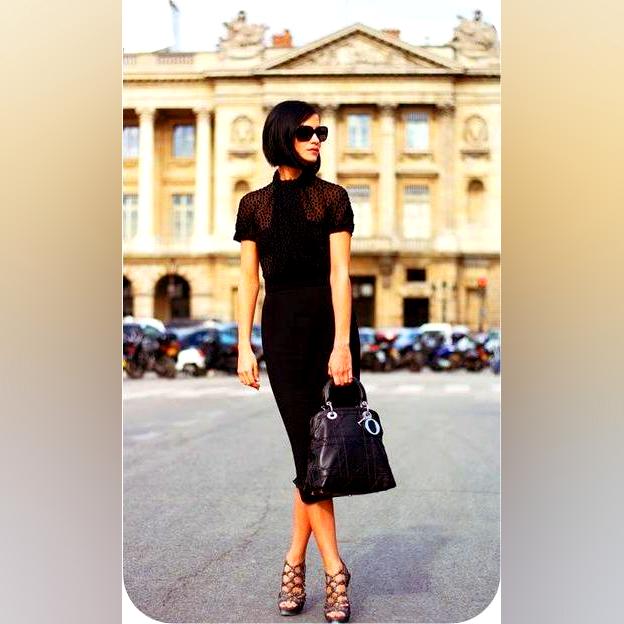 Buy Similar Here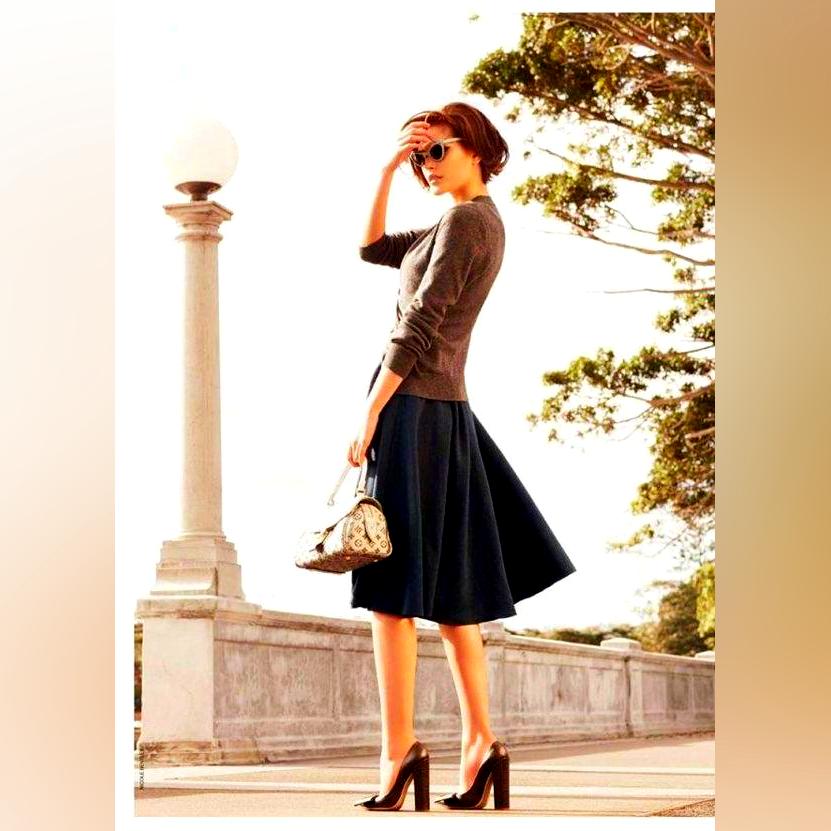 Buy Similar Here
Buy Similar Here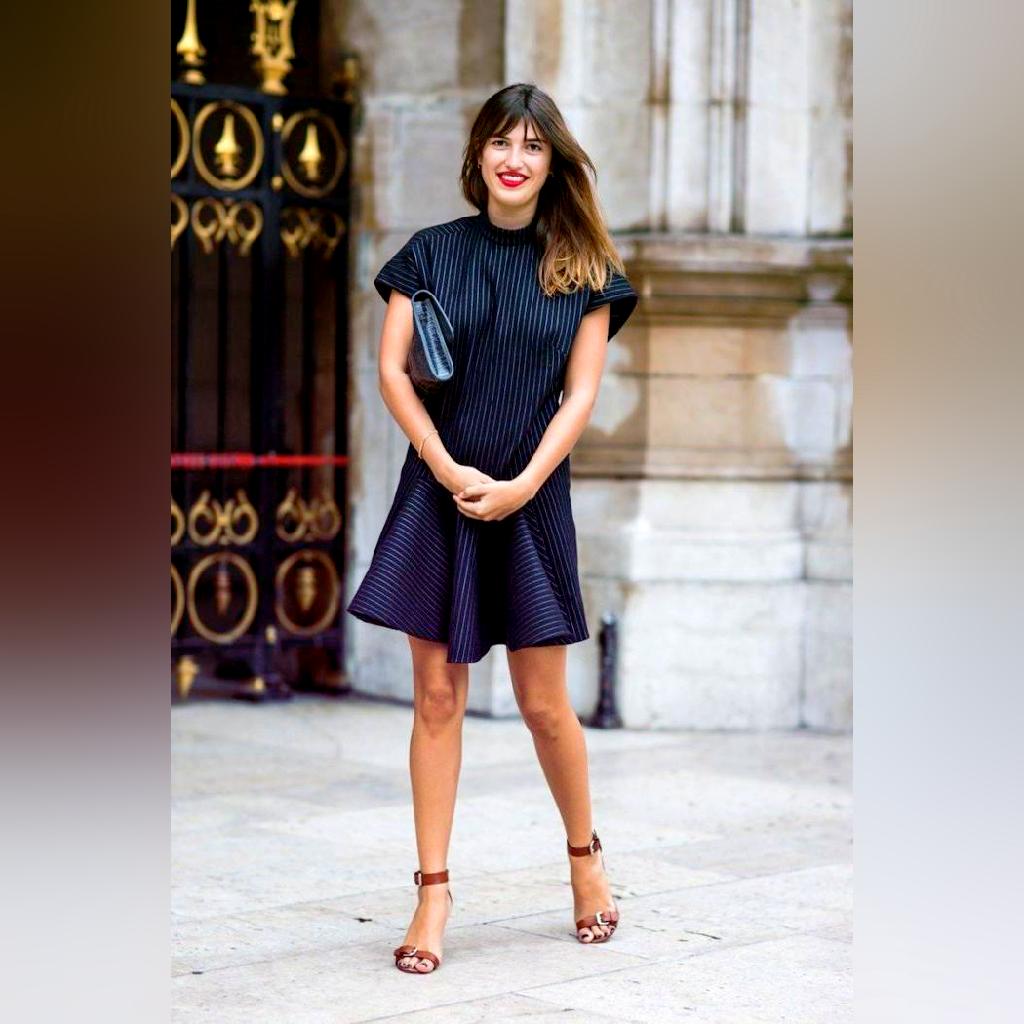 Buy Similar Here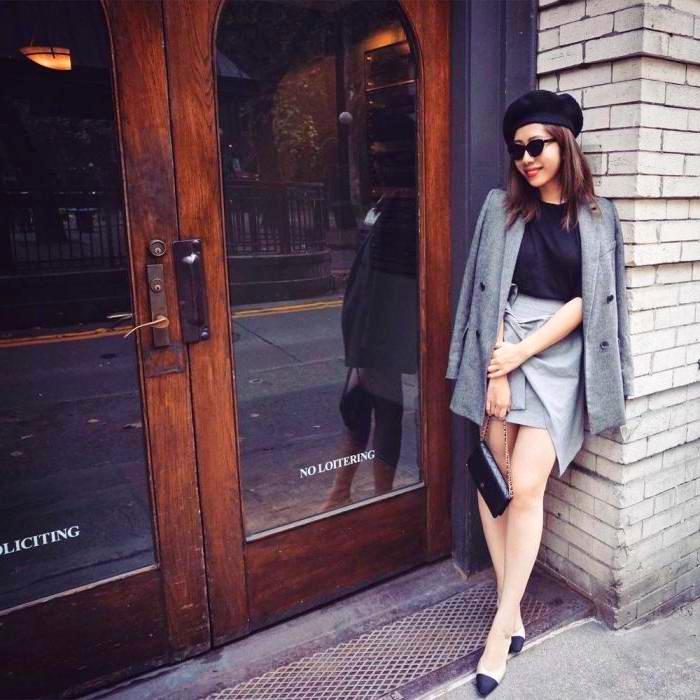 Buy Similar Here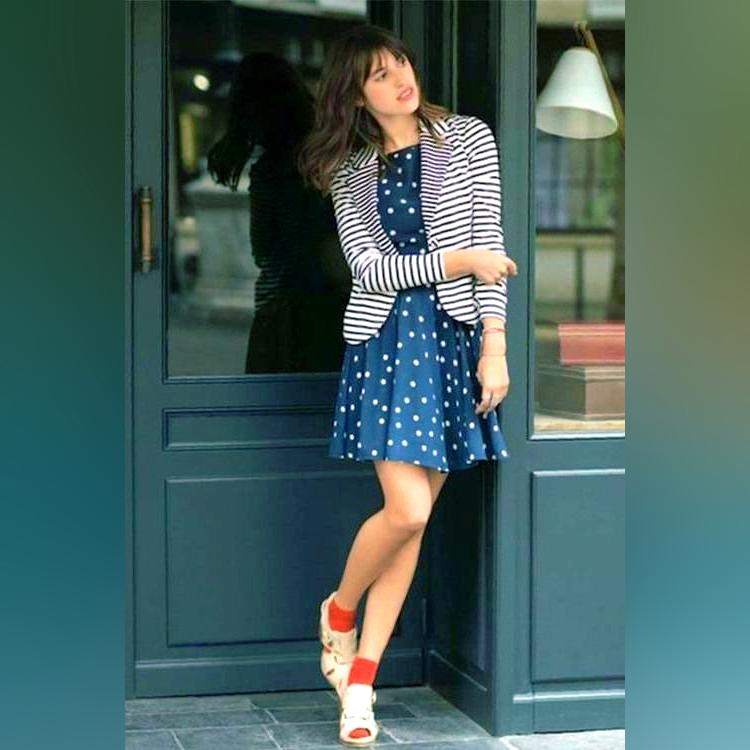 Buy Similar Here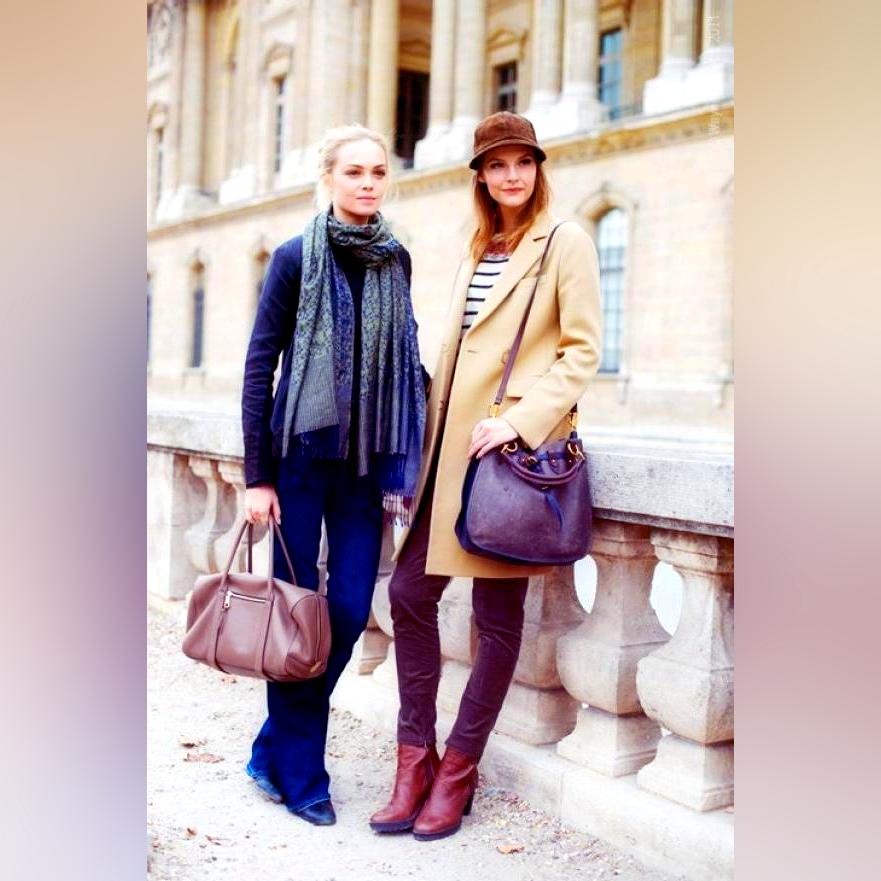 Buy Similar Here
Blazers is a perfect investment in terms of creating a french-chic look, go for this printed slim version and style it with a white blouse and red pants: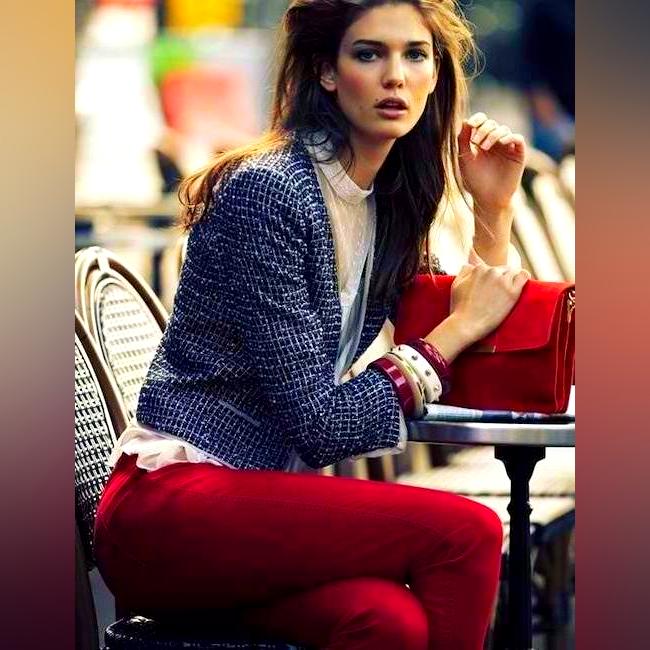 Buy Similar Here
Make a wow-statement with a navy blazer, striped white top and white pants completed with black heels: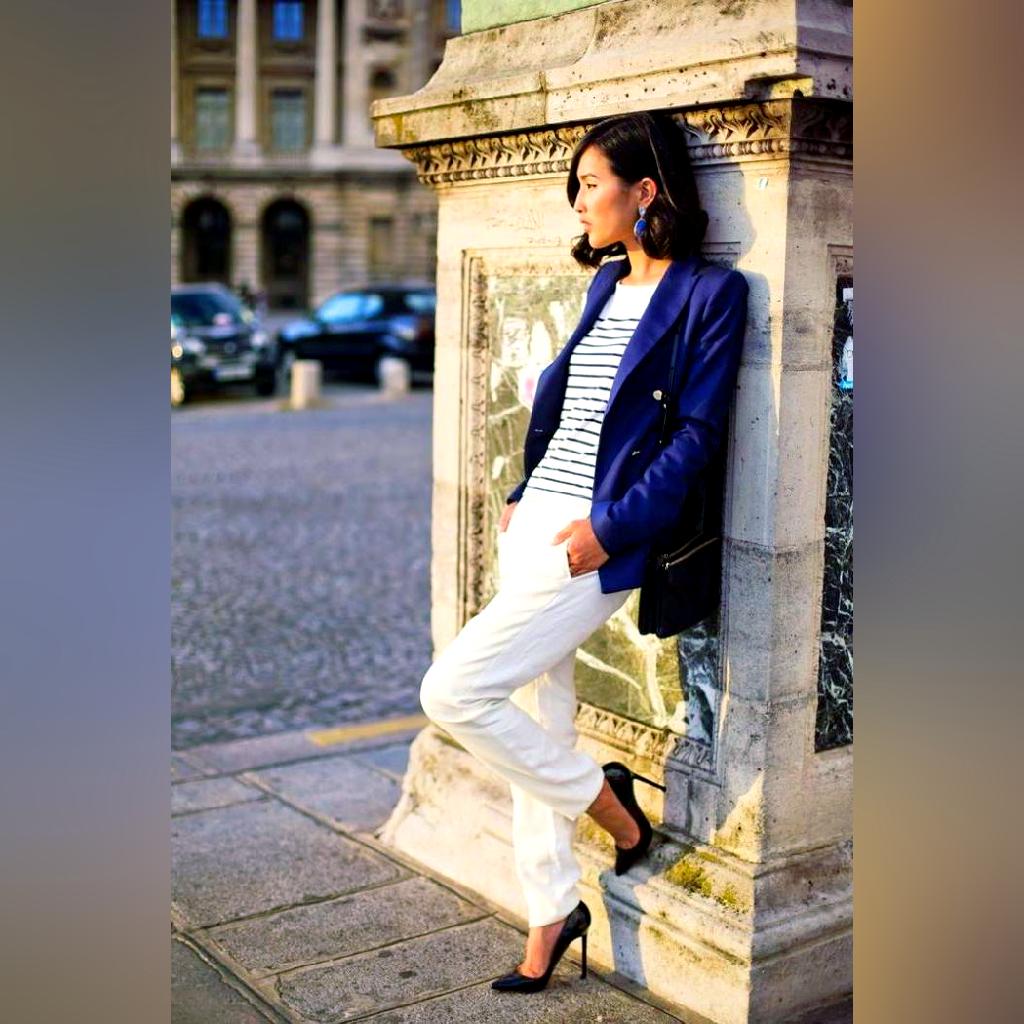 Buy Similar Here
A black beret, fit-and-flare dress and a black leather coat look fascinating: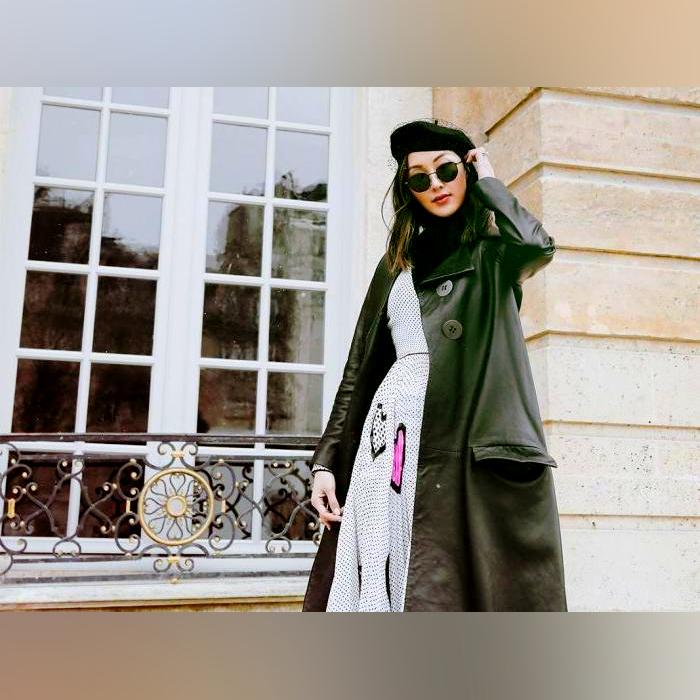 Buy Similar Here
An oversized blazer looks divine with these slim jeans: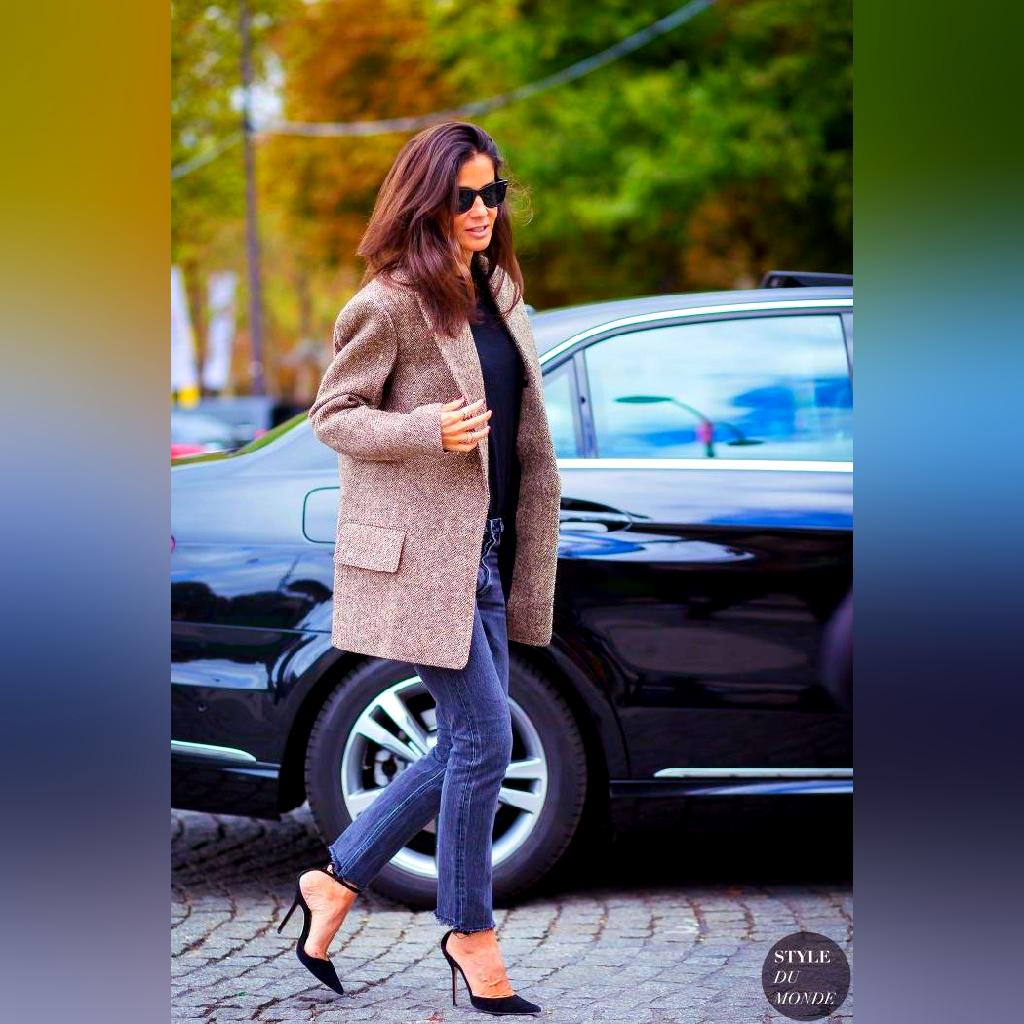 Buy Similar Here
A cute black beret hat, casual dress and a corset belt, what can be better, right: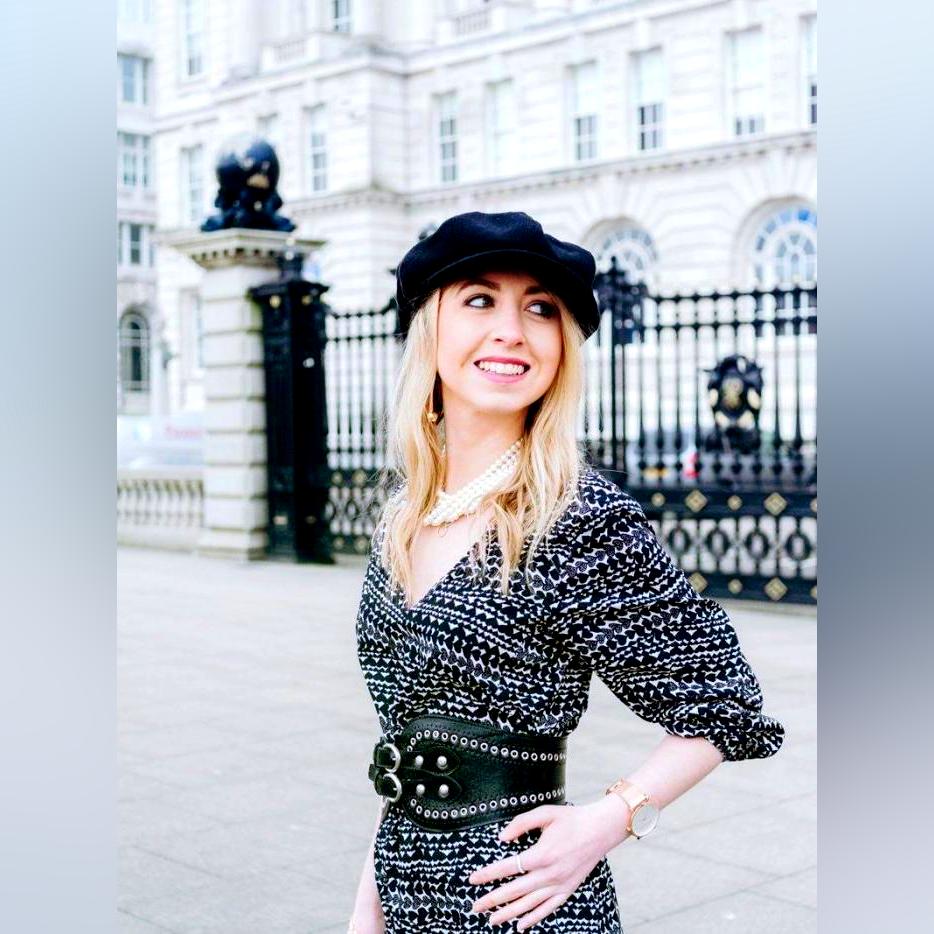 Buy Similar Here
Blazer & Jeans
A light touch of normcore style, go for a grey blazer, style it with a black turtleneck layered under a navy blouse tucked in mom jeans: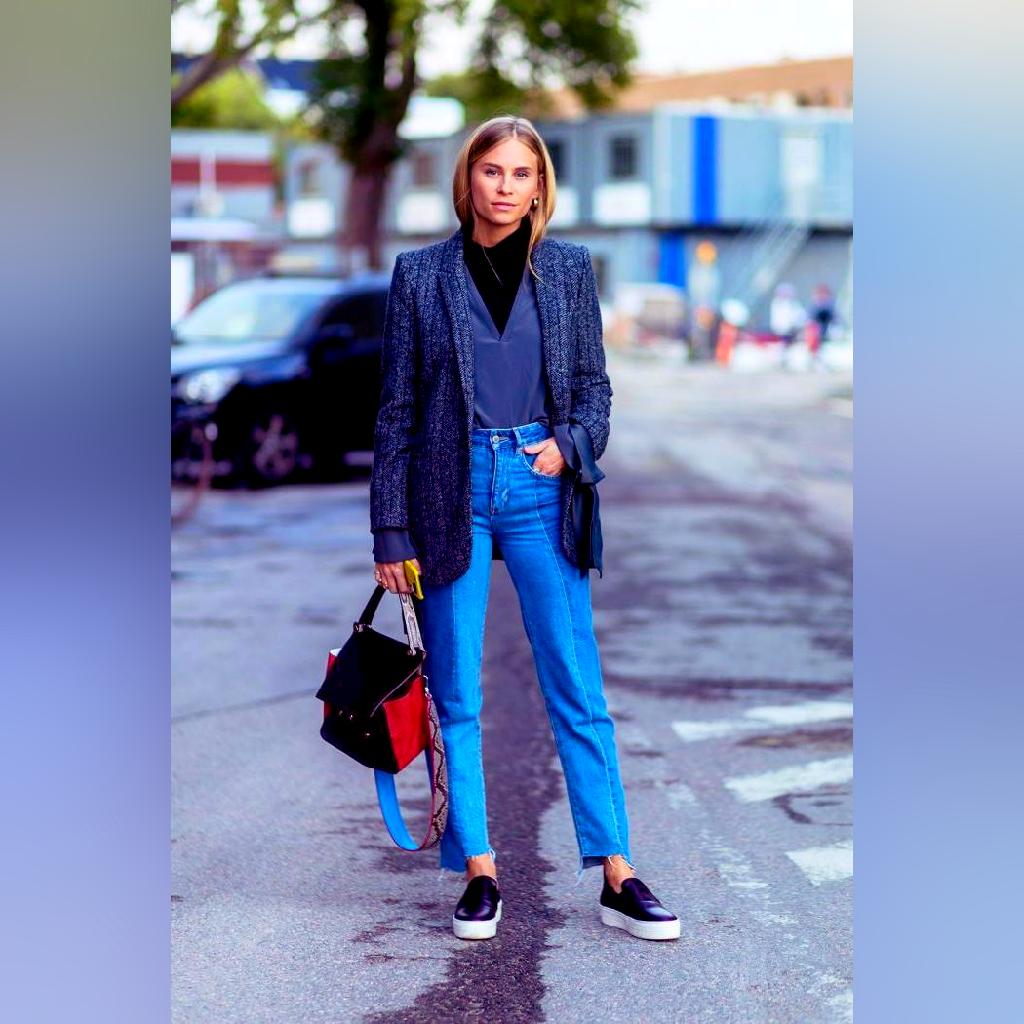 Buy Similar Here
As you can see a floppy hat looks fascinating teamed with a fur vest and a grey sweatshirt combined with skinnies and chic boots: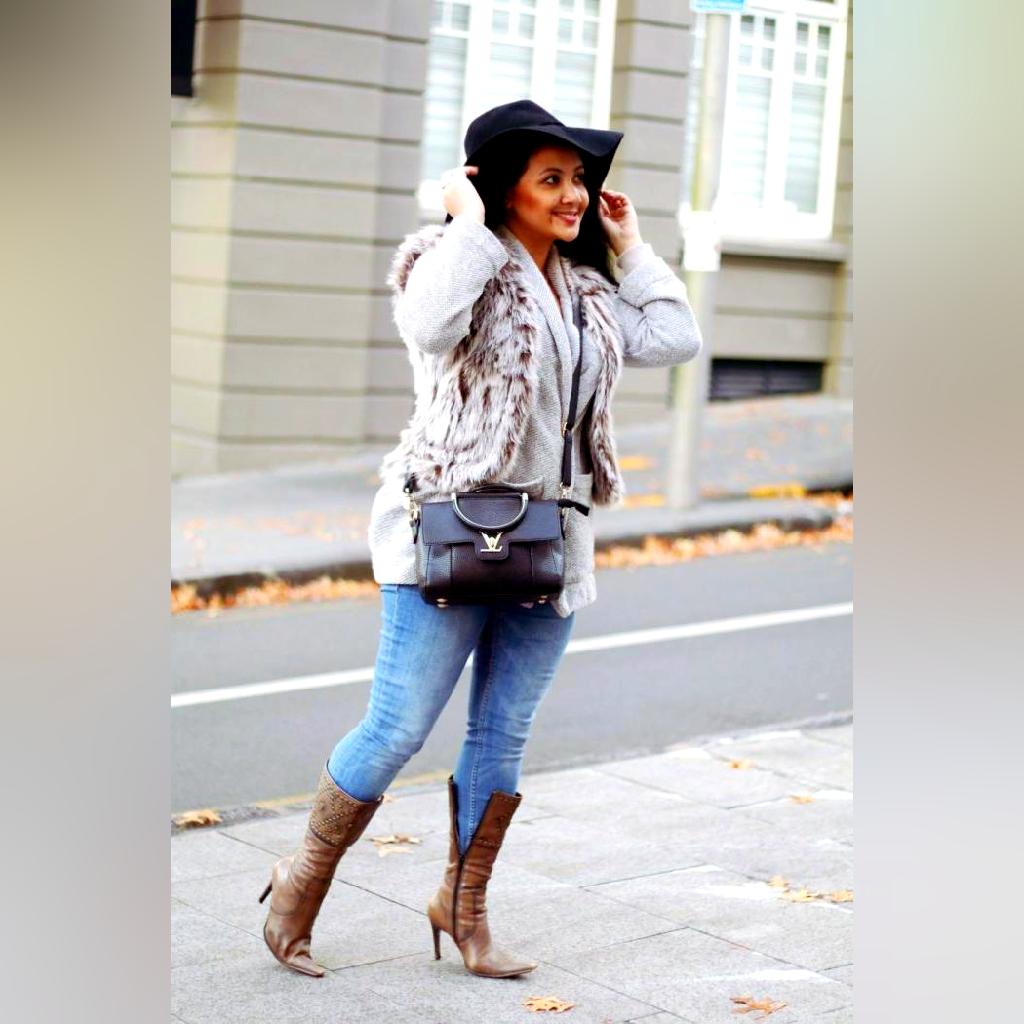 Buy Similar Here
These are the basic tips to follow in order to look like a real French fashionista!