Hello, my dear fashion readers. In today's article, I am about to show you my favorite plus size swimwear looks that are going to hit the beach next Summer. I gathered fantastic designs for body positive women who want to show their bodies and feel no shame for that. I am proud to show you these fantastic looks. Read on to find out more about this Summer's favorite plus size swimwear.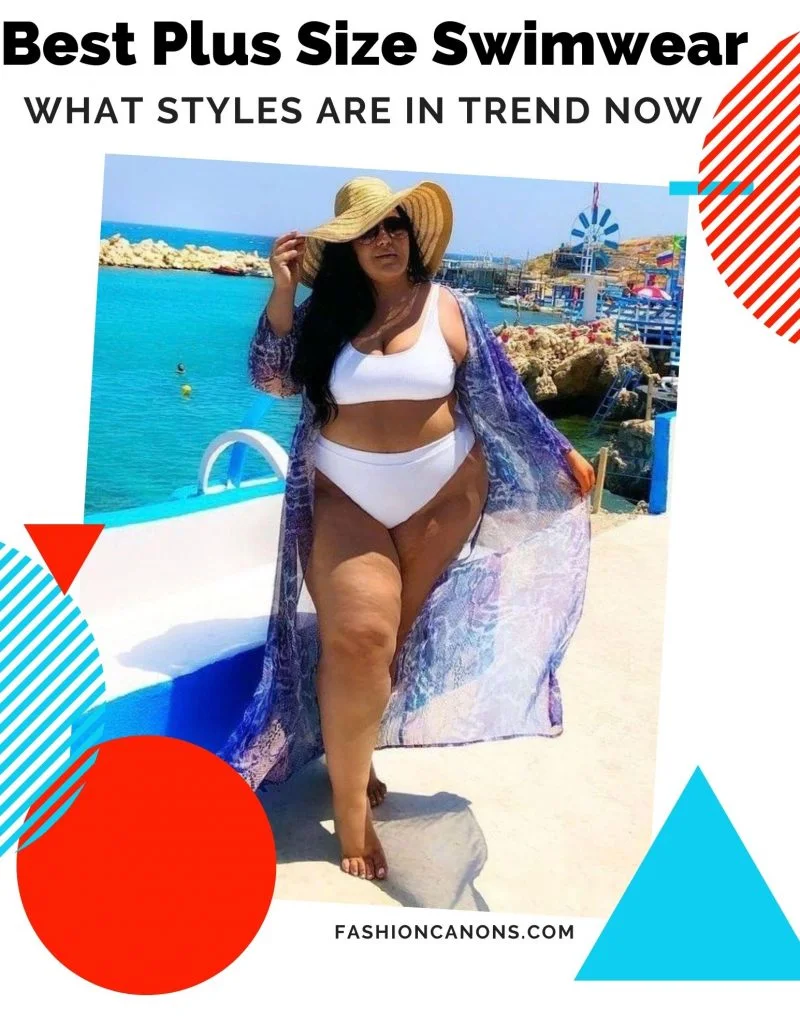 Buy Similar Here
What Plus Size Swimwear Is In Trend Right Now
The curvy girl doesn't care! These are the coolest swimwear looks you will need next year. I am so into these playful new updates and I am true can't get enough of them. I do recommend giving a try to bold colors, classic and trendy prints, asymmetrical details, and cut-outs.
The following best swimsuits for size 12 can be tricky to choose the right one, but it should take time to find a stylish and flattering swimsuit. I see more and more designer brands that offer individual plus-size pieces that are not only figure-flattering but also fashion-forward.
You gonna see sexy straps, unique embellishments, chic details, romantic ruffles, and colors. What I love the most about these swimwear ideas is that every style was designed to show off your curves instead of hiding them.
I've rounded up trendy plus-size bathing suits that are here to make you look fabulous and individual.
Dollar Print Bikini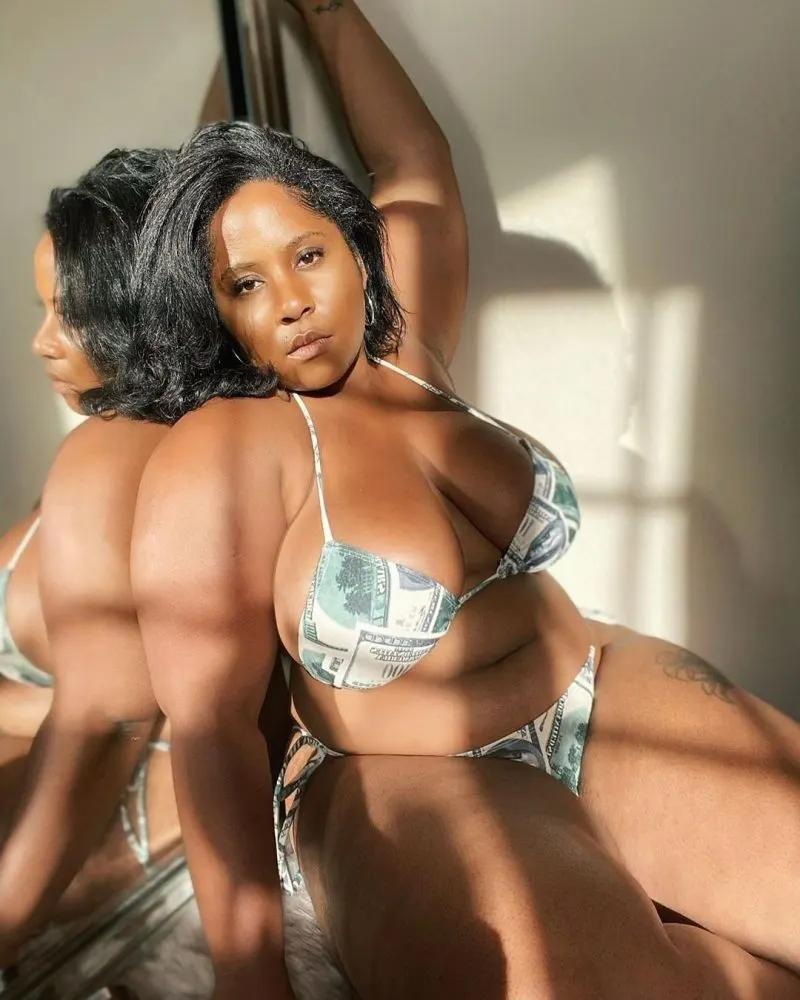 Buy Similar Here
@chaedesara
White Bikini Set & Sheer Kimono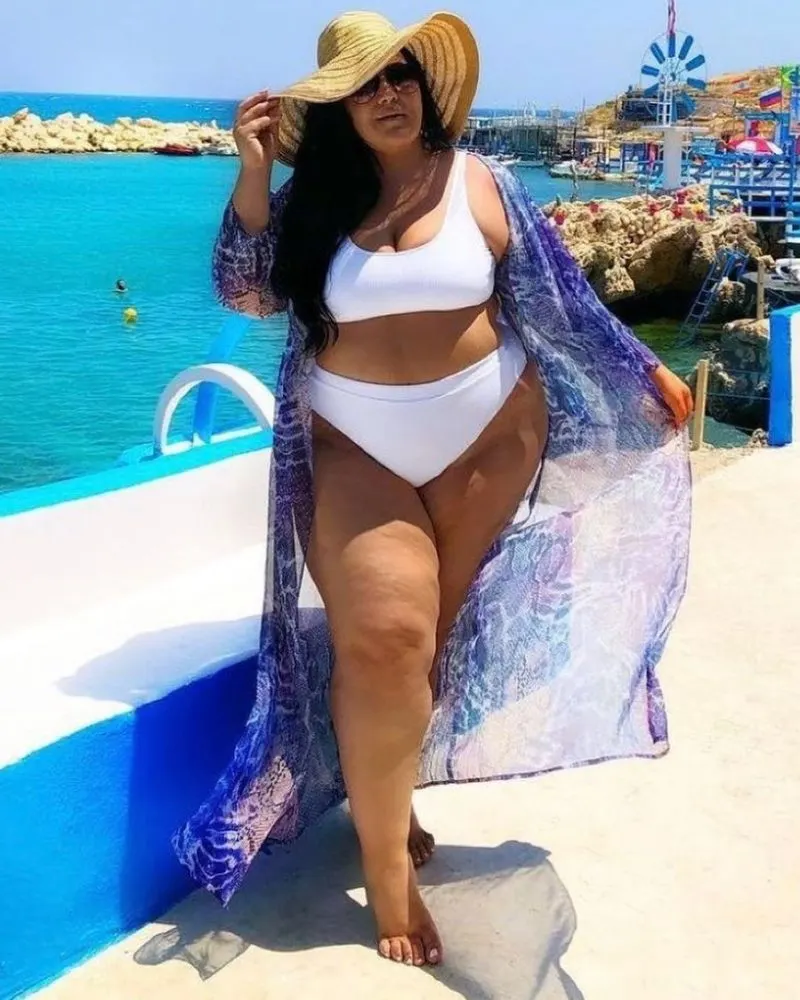 Buy Similar Here
@cnc_dripofficial
Snakeskin Fuchsia Bikini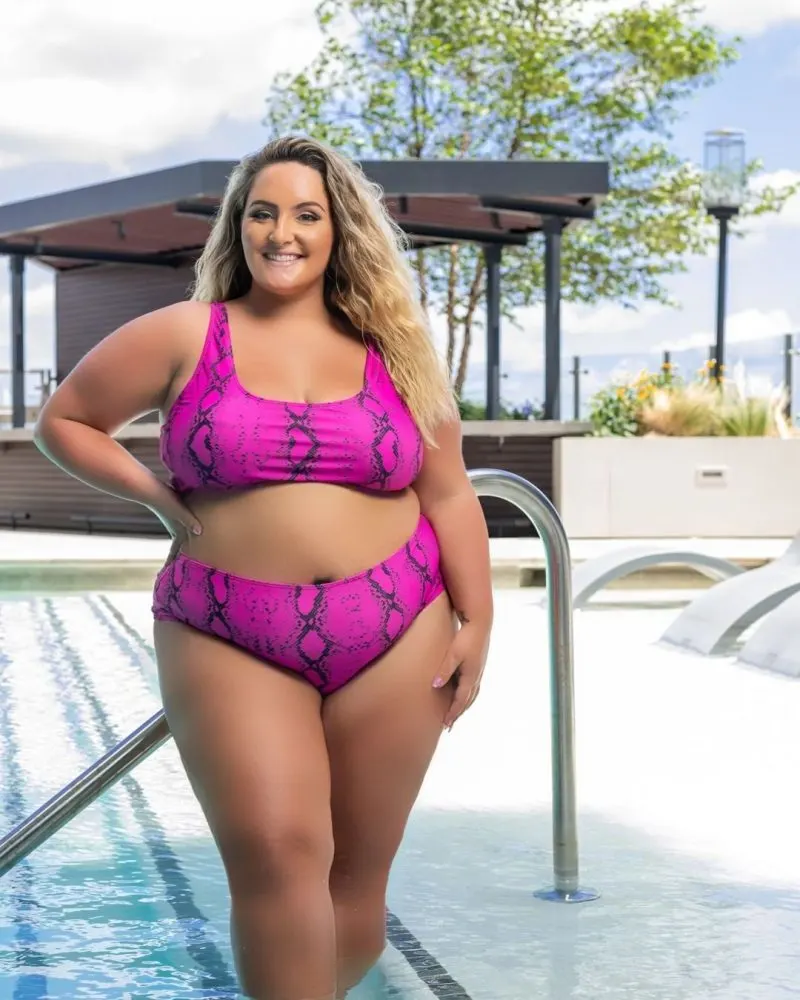 Buy Similar Here
@curvyfox
Light Green Bikini Set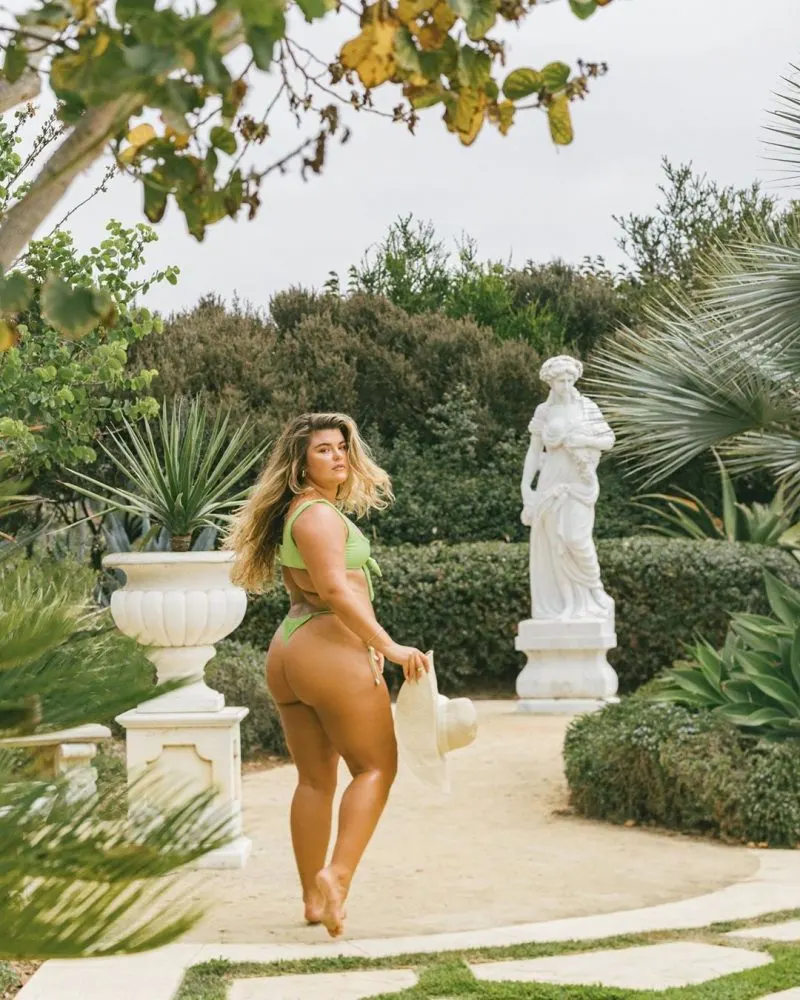 Buy Similar Here
@danaisabellaaa
Bikini With Lace-up Detail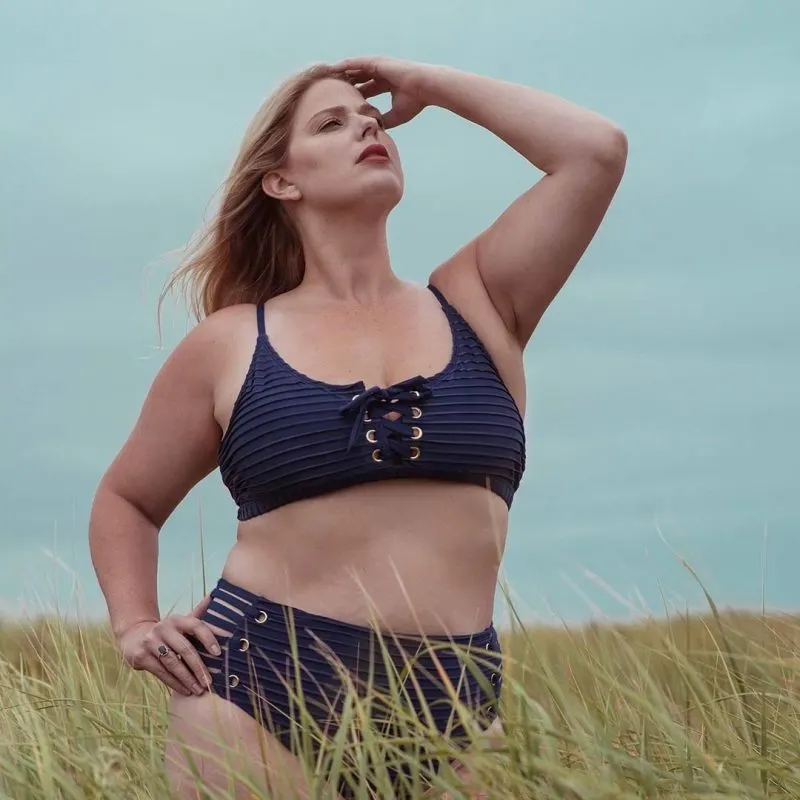 Buy Similar Here
@fuhrerfashion
Mustard Yellow Swimsuit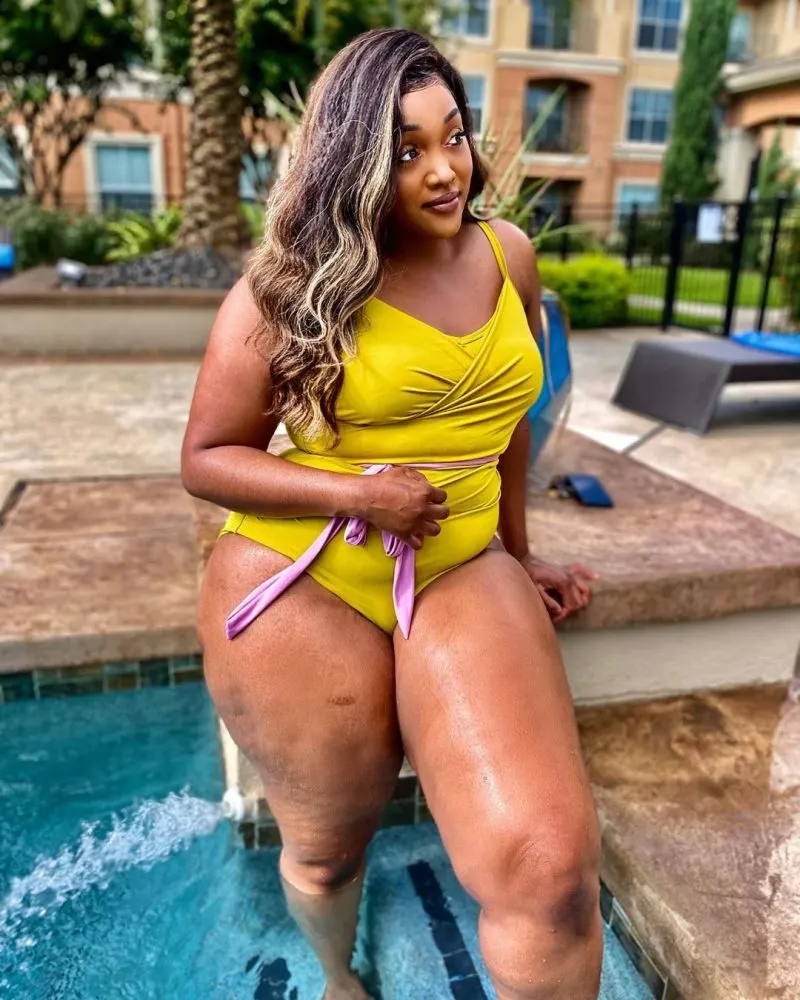 Buy Similar Here
@jazmenbearden
Striped Bandeau Bikini
Buy Similar Here
@kimmysummersmiles
Ruffled Bikini Top And Mismatched Bottoms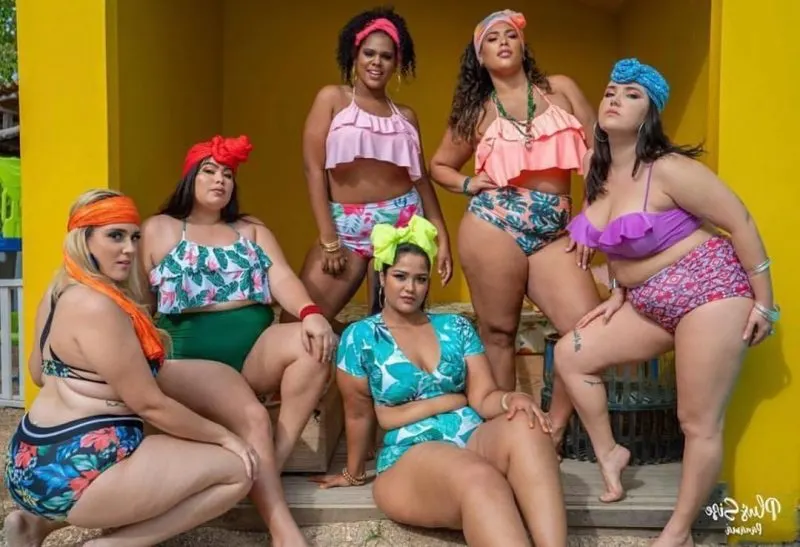 Buy Similar Here
@lamodeinclusive
Black Bandeau Bikini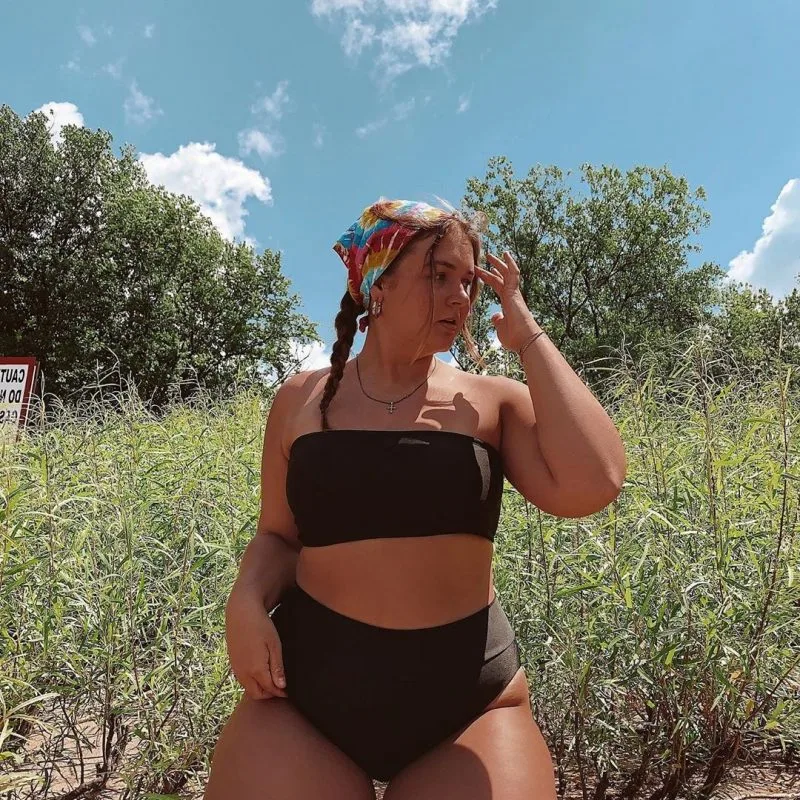 Buy Similar Here
@lilybellblogs
Scuba Zip-Up High Neck Swimsuit In White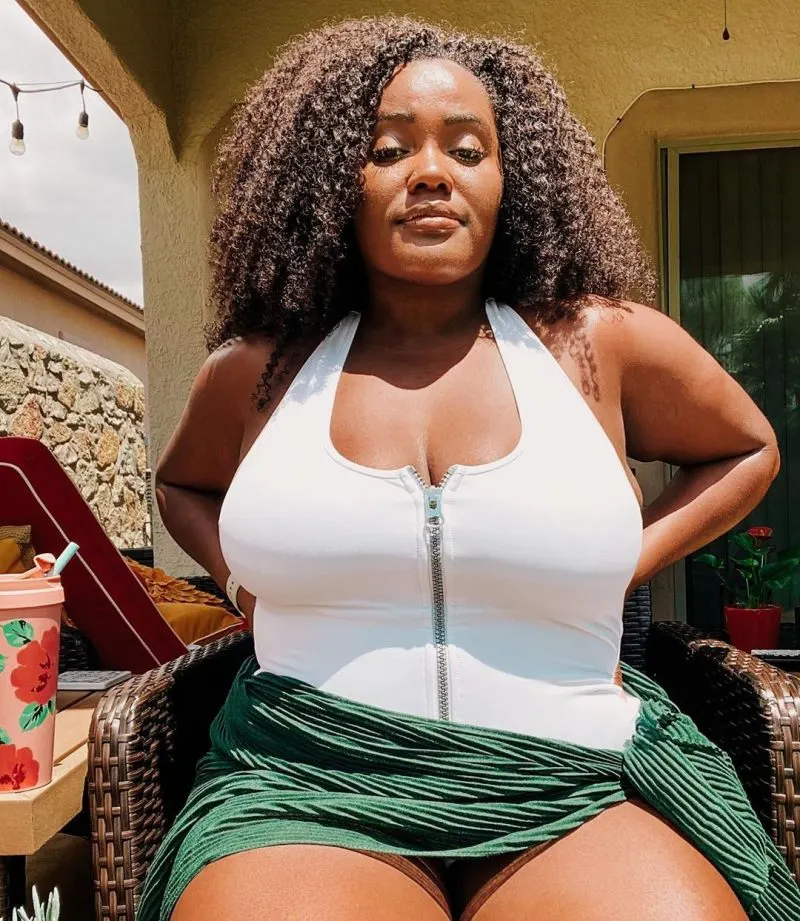 Buy Similar Here
@maya.esthetic
Mismatched Bandeau Bikini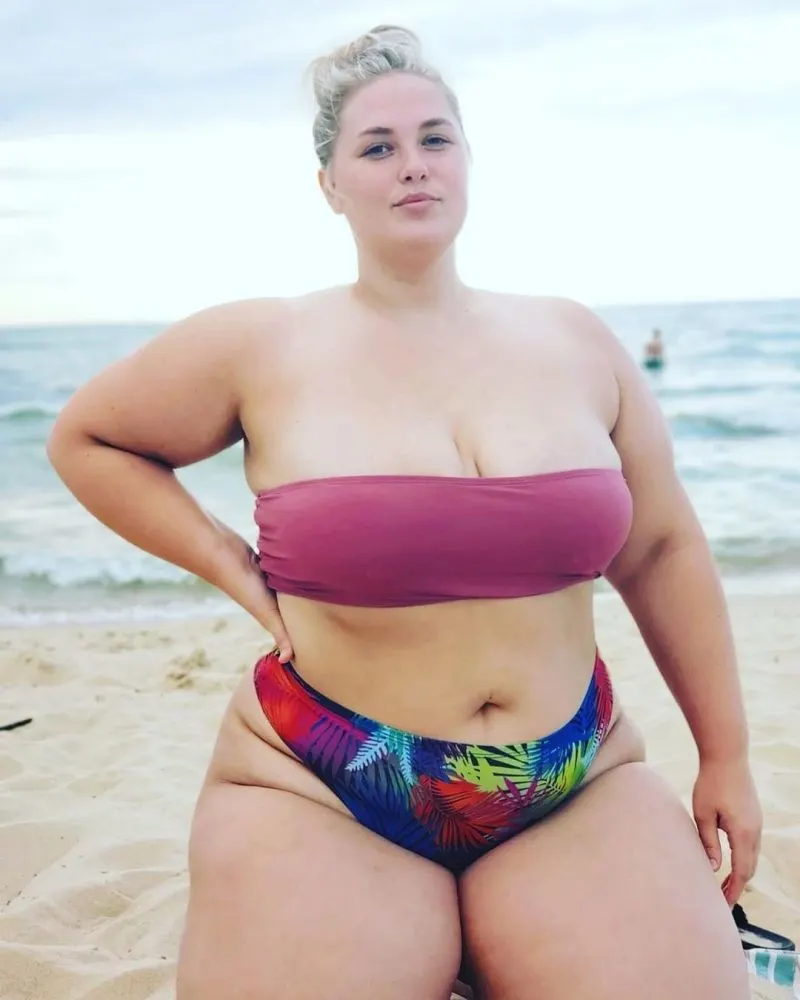 Buy Similar Here
@meganmariepowerss
Classic Black Swimsuit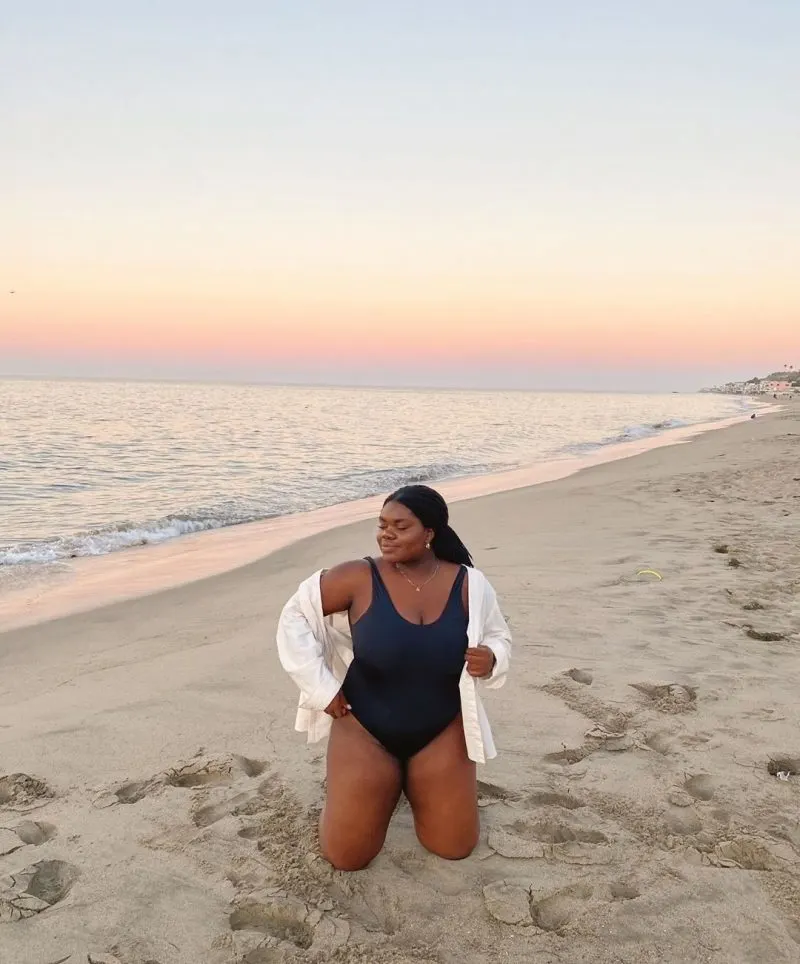 Buy Similar Here
@menzabolamba
Bright Abstract Printed Bikini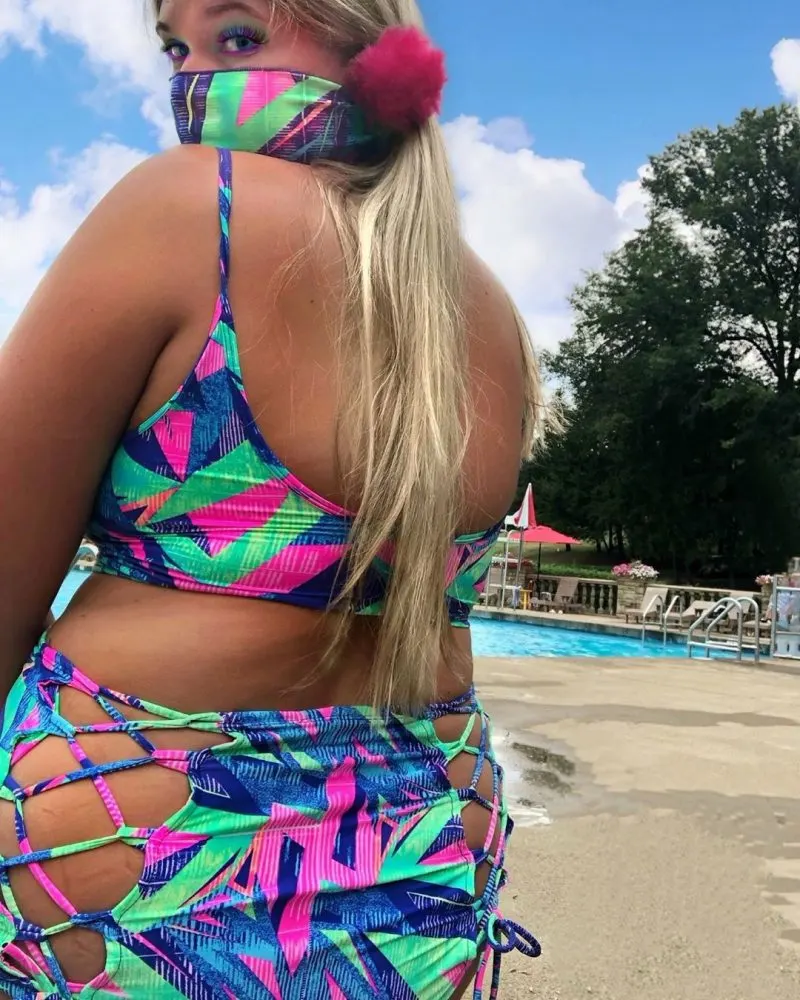 Buy Similar Here
@momo_dubz
Mustard Bikini Set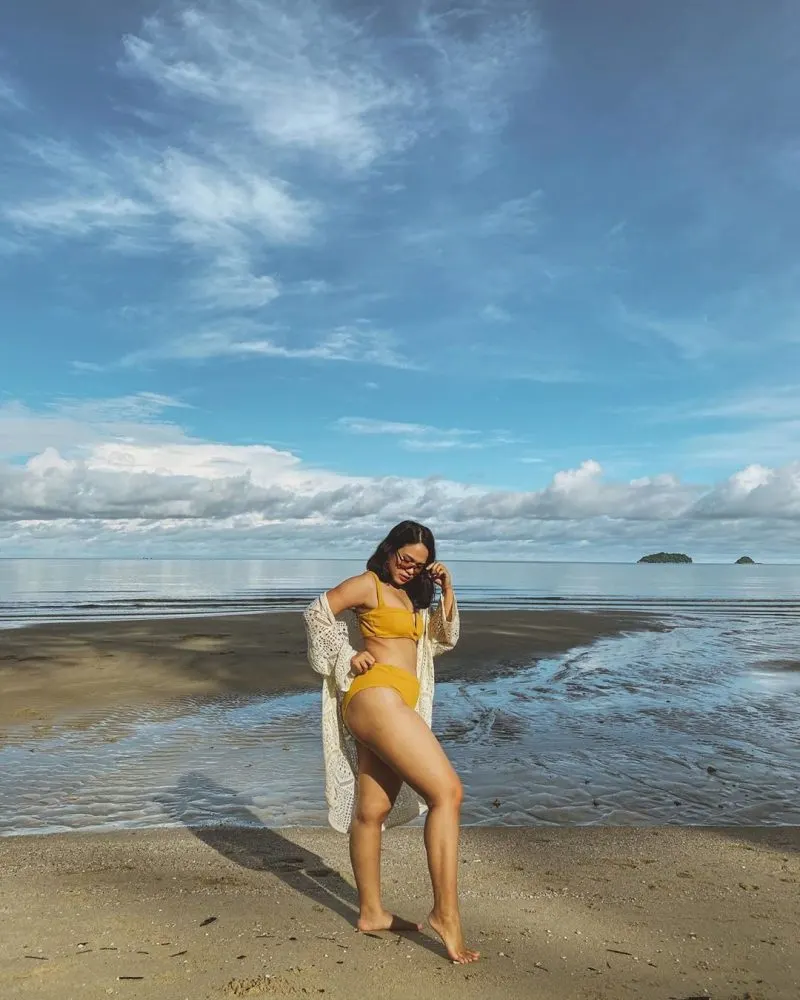 Buy Similar Here
@mopluem
Two-piece swimsuit with floral top and fuchsia bottoms
Buy Similar Here
@noabras
Tie-Dye Printed Swimsuit With One Long Sleeve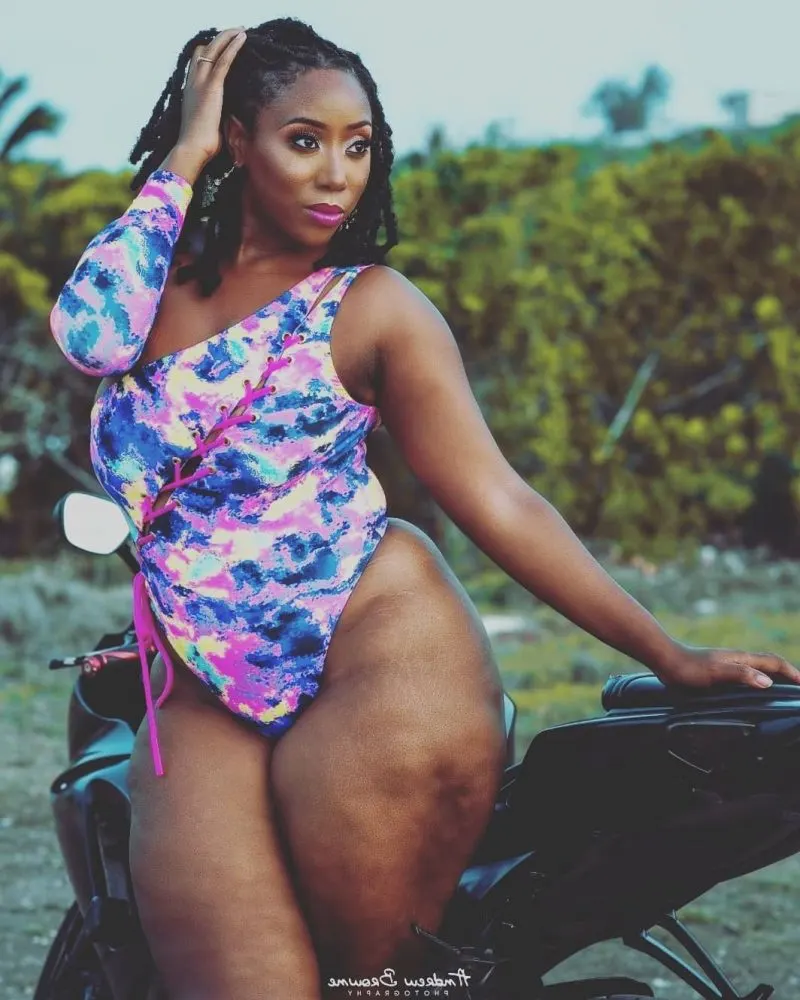 Buy Similar Here
@panda_the_model
Black Bikini Set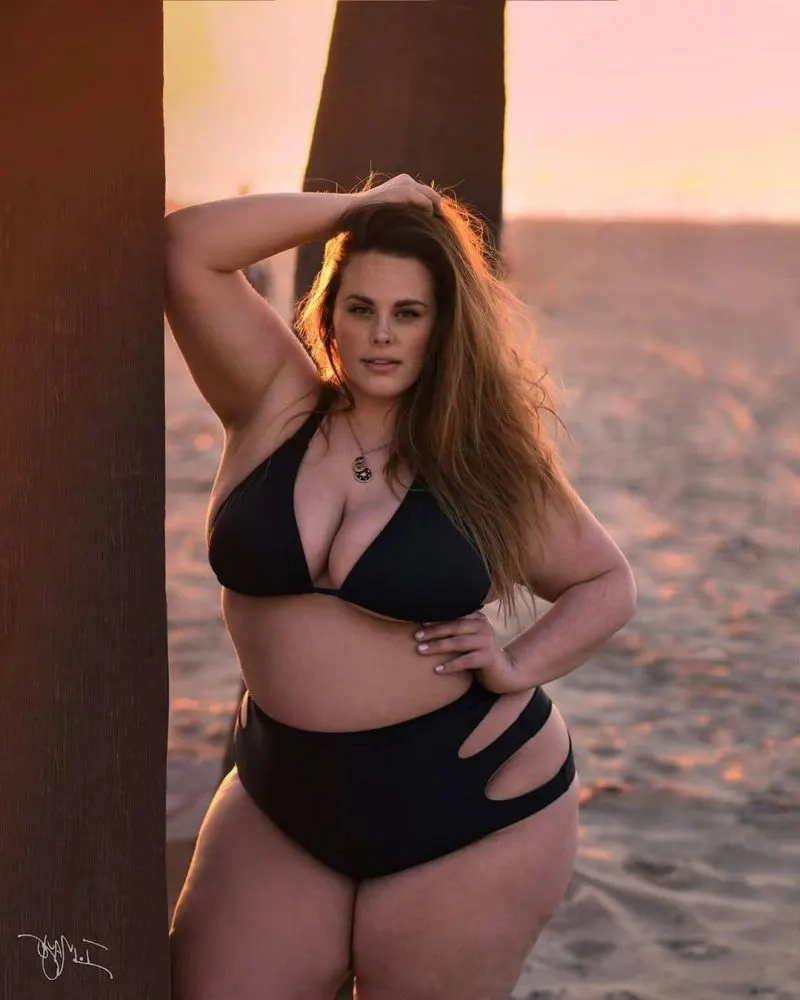 Buy Similar Here
@plussizefashionbloggers
Classic White Bikini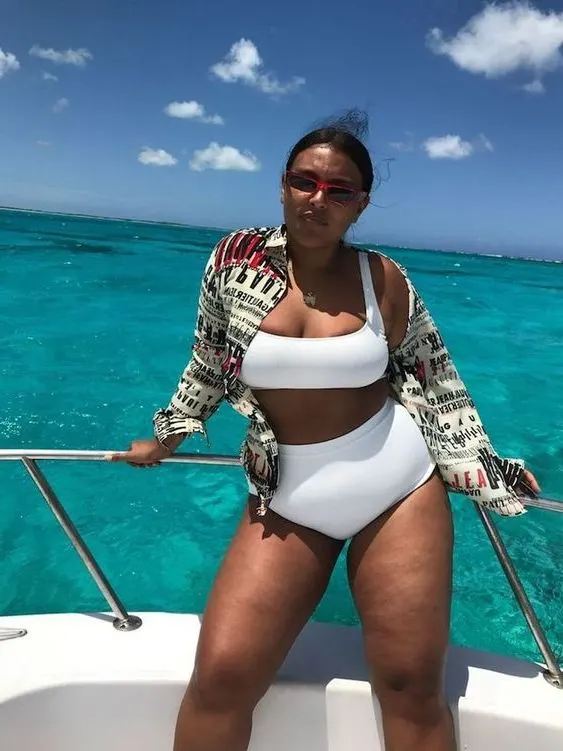 Buy Similar Here
Animal Print Swimwear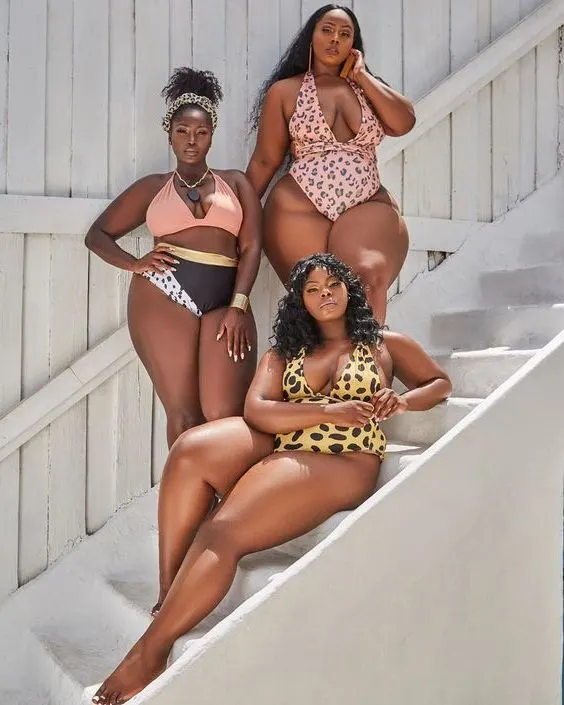 Buy Similar Here
Lace-up Ruffled Swimsuit In Black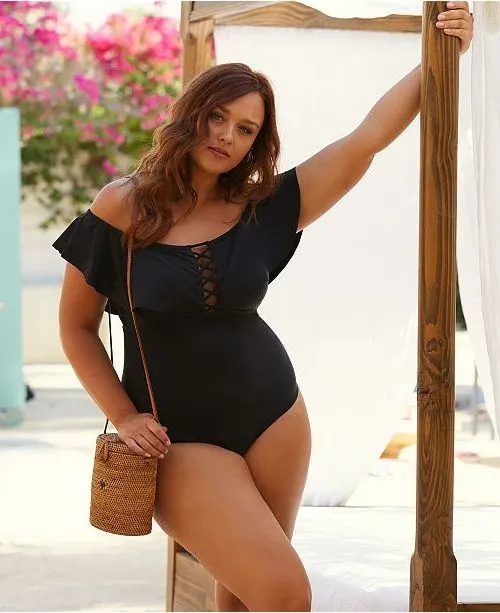 Buy Similar Here
Striped Floral Print Swimsuit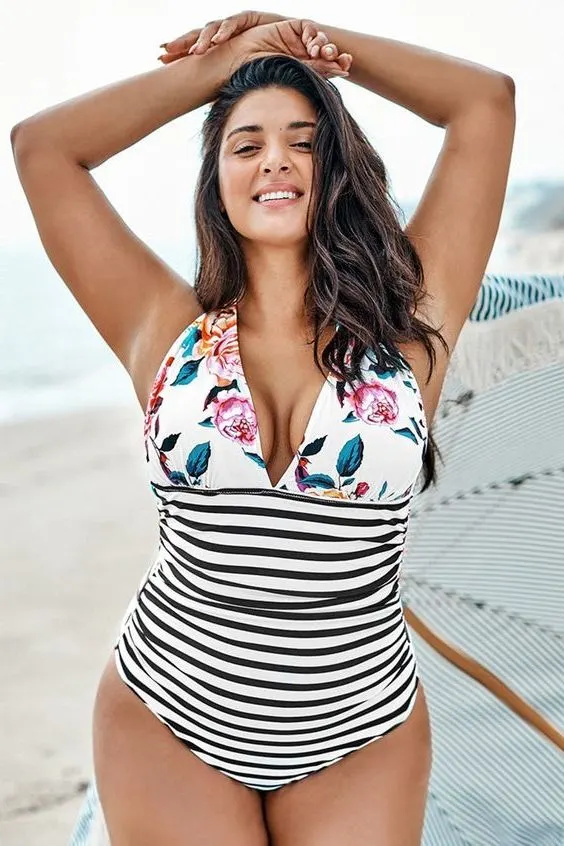 Buy Similar Here
Scuba Style Swimsuit For Plus Size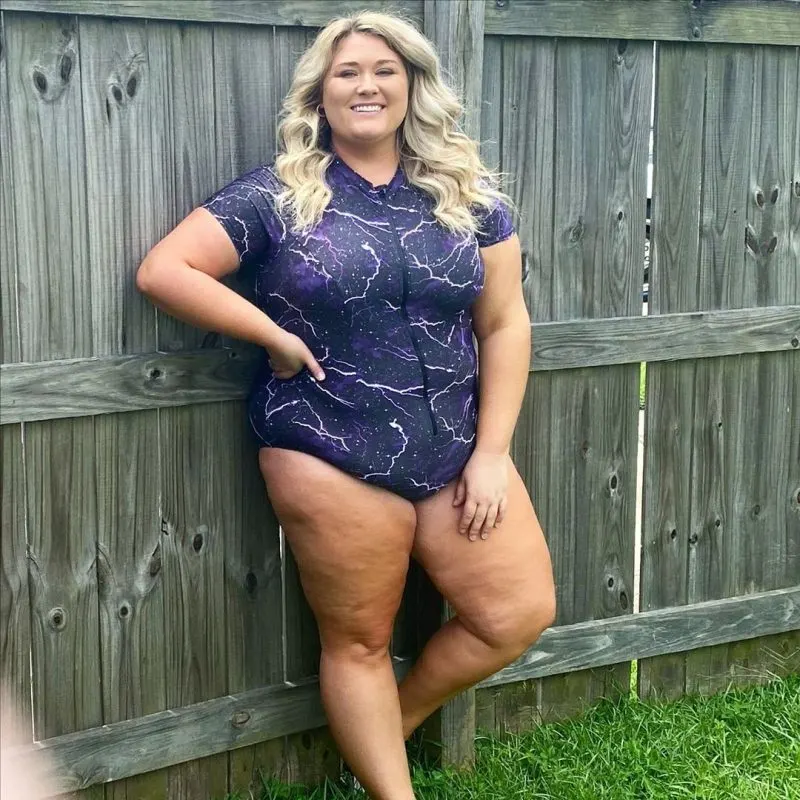 Buy Similar Here
UPDATE
My Favorite Plus Sizwe Swimsuits
Hello again, my dear readers. I decided to update my post on plus sized swimwear and here are some of my favorite swimwear designs you can try on this Summer:
1 Plus Size Tankini
I am a huge fan of tankinis. They are very practical and comfortable for the beach. First of all, I would mention this gorgeous style. I think it is one of the most stylish plus size swimsuits that I have ever seen for women over 50 and I just love so many things about it, including the sophisticated look. The top has built-in shelf bra and has fully adjustable straps, so you can wear it for your breast lift surgery recovery. You are definitely going to stand out in a crowd due to this fantastic design.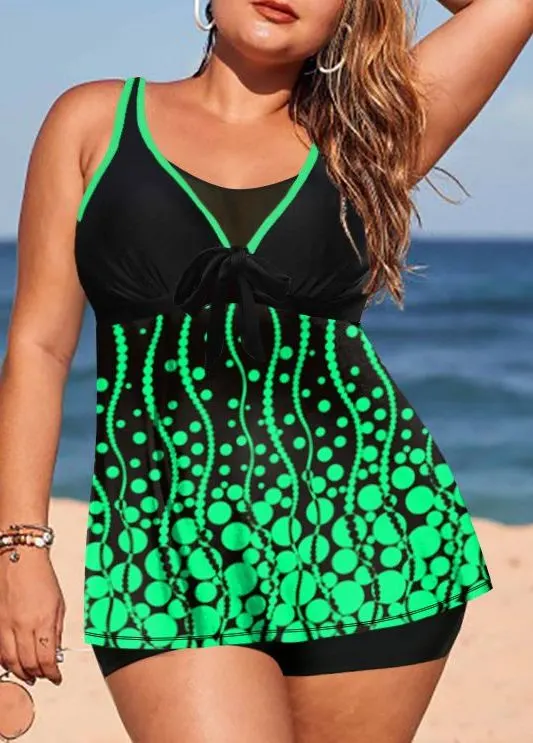 Buy Similar Here
2 Black Plus Size One Piece Swimsuit
There is simply no discussion about the most flattering swimsuit for women over 50 if the question is about one piece swimsuits. This design is totally amazing and it is definitely my favorite style. I love how it covers all important areas, including your tummy and hips. The bottom area can come with a skirt that can have a lot of ruffles that make it look cute but also fashionable, but I love the diamonds shiny moment and the black color of it. My personal favorites are designs that have very deep V neckline which I think flaunts your cleavage quite nicely and gives you that little extra boost of confidence that you need to feel beautiful at the beach with your friends or family this Summer.
Buy Similar Here
3 Geometric Print Women's Swimsuit
I just love this adorable swimsuit design. The color is very bold and eye-catching but at the same time, it can be very flattering for your skin tone as well. I am simply crazy about the print as well. If you are not a fan of geometric patterns, don't worry because there are tons of other fashionable designs that can match your personal style much better than this one. You will find them below and they are also worth checking out.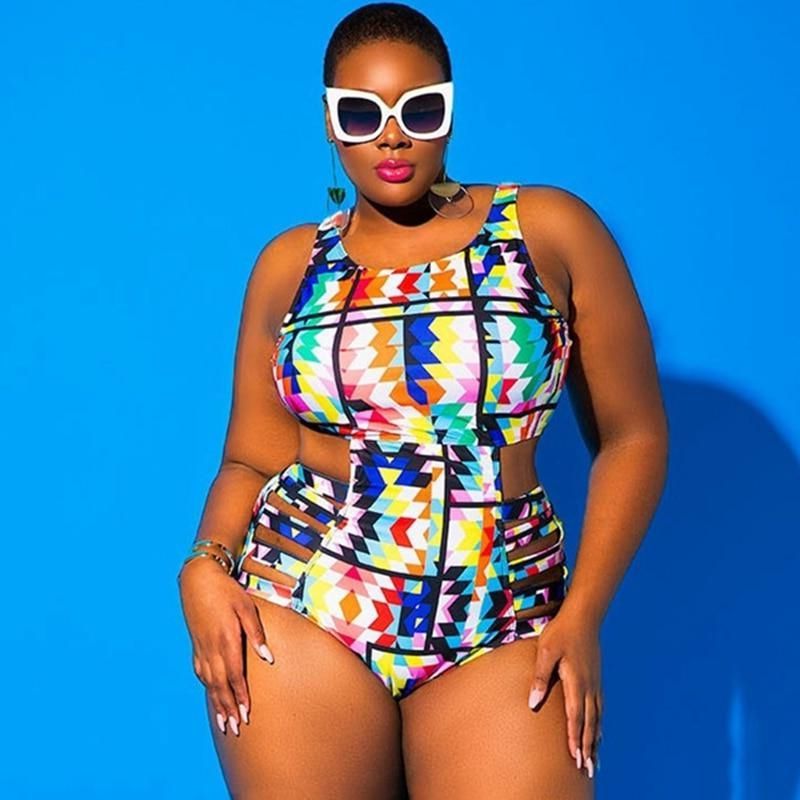 Buy Similar Here
4 Plus Size Swimsuit With Tankini Top
Another tankini that looks fabulous on plus size women over 50 if you want to flaunt your curves.A bathing suit like this one is a perfect choice for all types of occasions. The top has padded cups, adjustable shoulder straps and neat racerback design. If you have a large bust or need extra support for your breasts, you can wear this suit with full confidence. The bottom has high waistline coverage.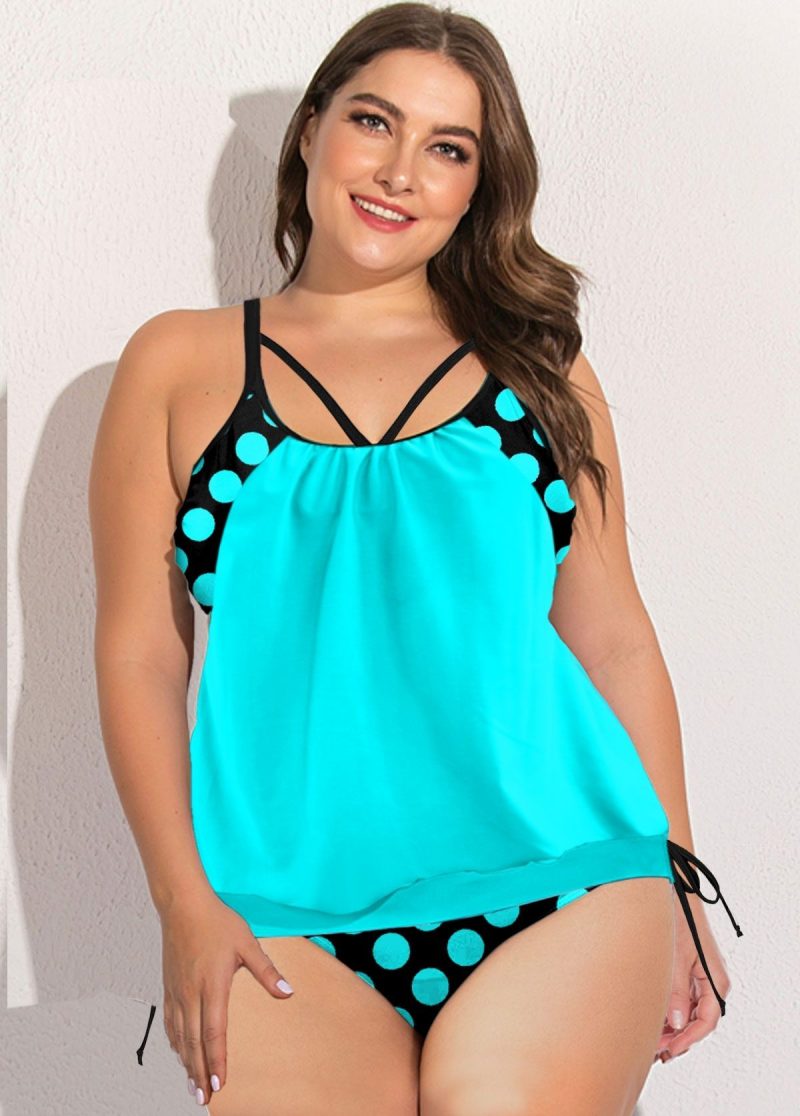 Buy Similar Here
5 Plus Size One Piece Ruffled Swimsuit
I think this one is my favorite one piece swimsuit. I love the color and ruffles so much. I think it is very fashionable, stylish and also a great choice if you want something more chic than your regular bikini or tankini. The bottom has slightly thin triangle cut which makes it look great on every body types as well. I like the way this suit looks with a pair of sunglasses to add some fun and feminine touch to it. The fit on this design is also perfect for long torso women who have bigger busts as well because after all, it will be more visible with that style of cut open top.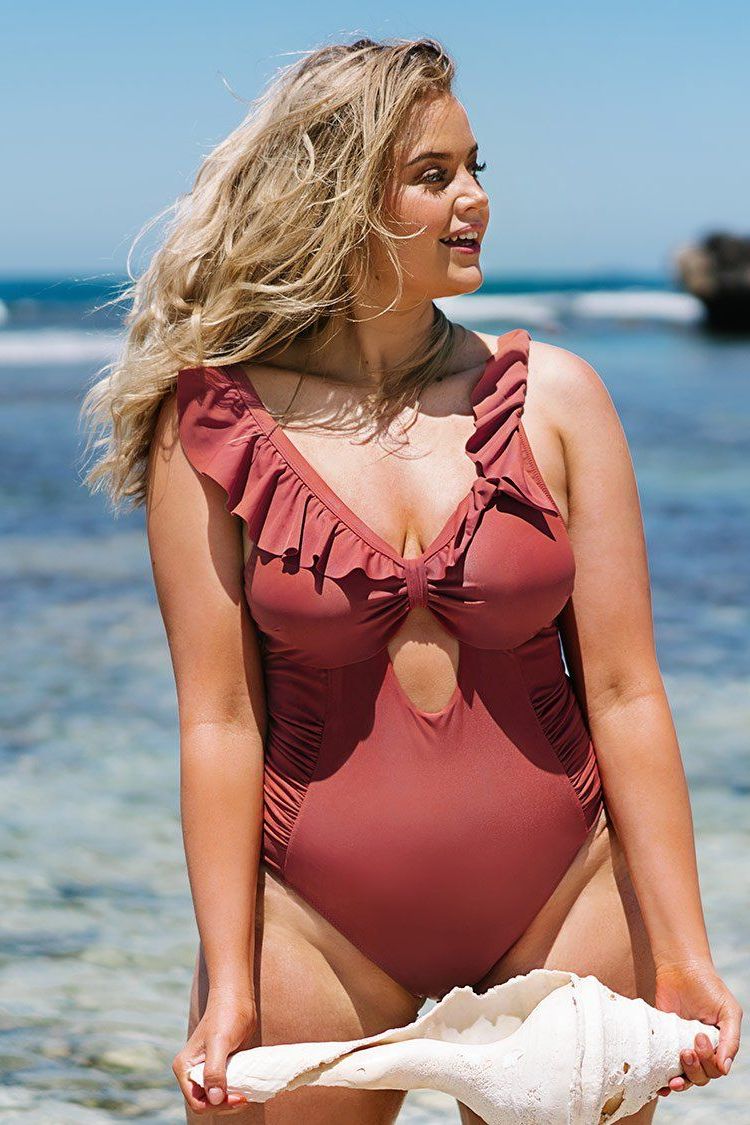 Buy Similar Here
6 Black-White Colored Plus Size Swimwear For Women
This is a very nice swimsuit that looks great on all body shapes. I also love the fact that it can make some parts of your body look slimmer. The top has adjustable straps so you will be able to wear it after breast lift surgery recovery as well. This is one of my favorite designs and I think lots of plus size ladies would agree with me.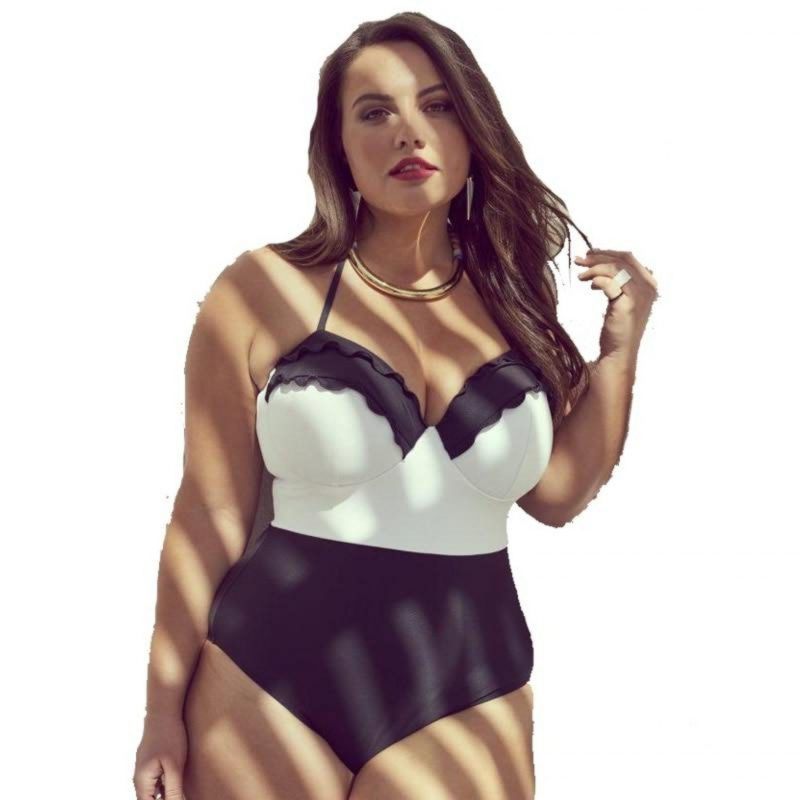 Buy Similar Here
7 Lemon Printed Plus Size Swimsuit
If you are into very chic, stylish designs then this is a perfect choice for you. I just love this set. It is very elegant and stylish and looks great on every body shape. I really like the fit of this design as well.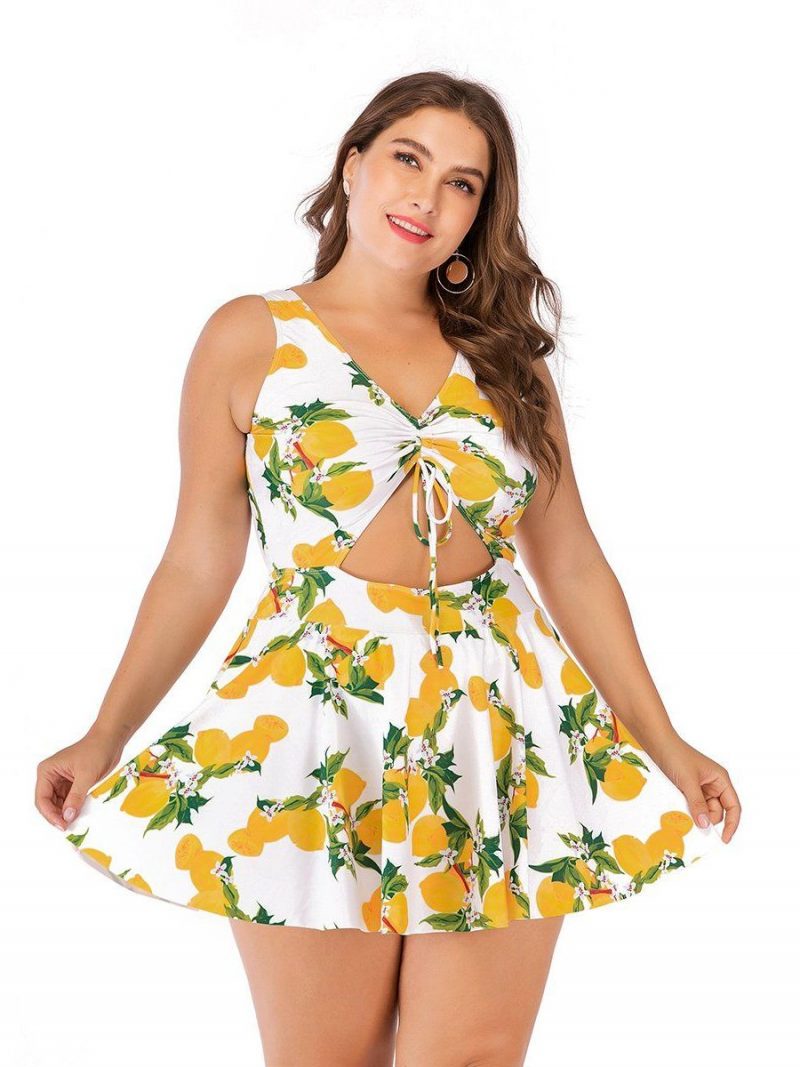 Buy Similar Here
8 Retro Polka Dot Black-White Plus Size Swimsuit
Another retro style that I just love! The polka dot print is simply gorgeous and the color combination looks amazing as well. I think it would be a super cool choice for a girls getaway this year. This is definitely one of the cutest plus size swimsuits that I have seen this year. Are you going on any trips this Summer? If you are planning to go somewhere tropical, you should really consider buying a suit like this one because it is the best choice for women over 50 who want to feel free, sexy and confident in a bathing suit.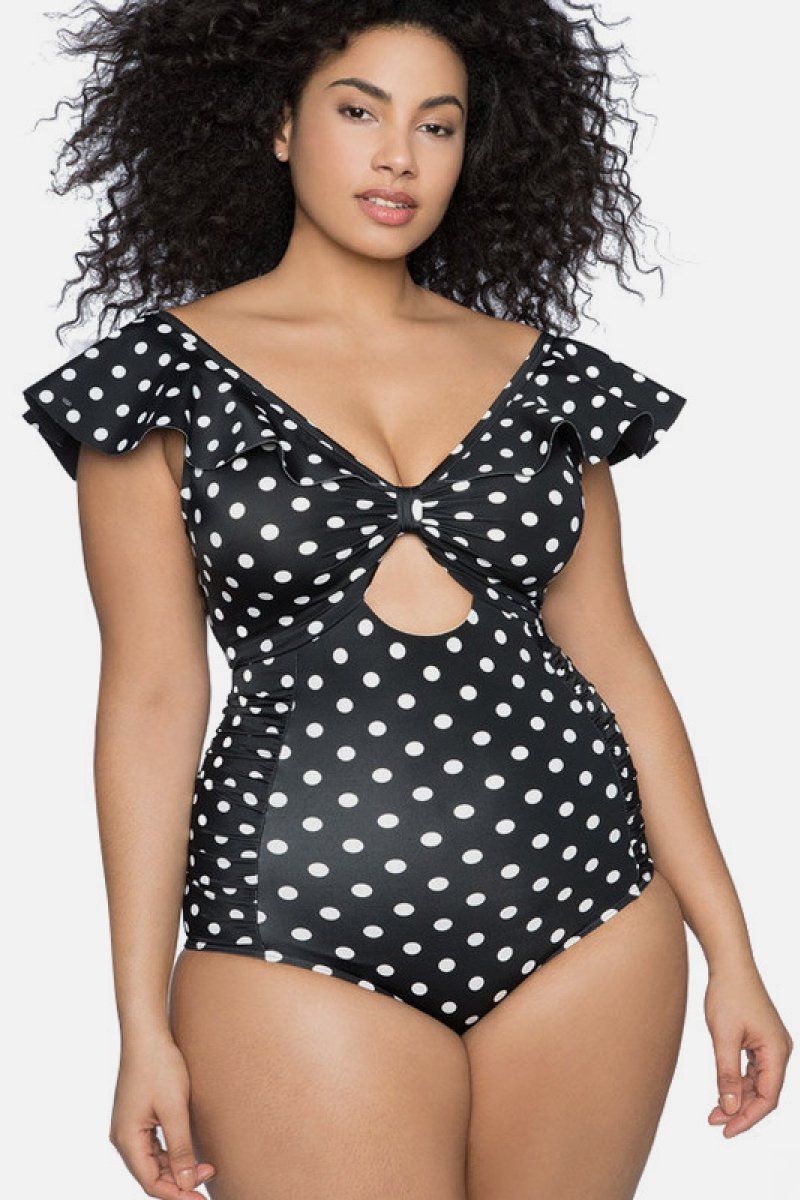 Buy Similar Here
I hope you liked my post and I am sure you will find some hot swimwear design for plus size women that will make your next beach vacation a wonderful experience. Enjoy!