Today's article is dedicated to ways how to wear sweatpants and look sporty glamour. If you are looking for versatile lounging bottoms, then you definitely should try out the following outfit ideas. The best thing about sweatpants is their versatility allowing you to lounge around your house, doing sports, and walking through the streets of your beloved town.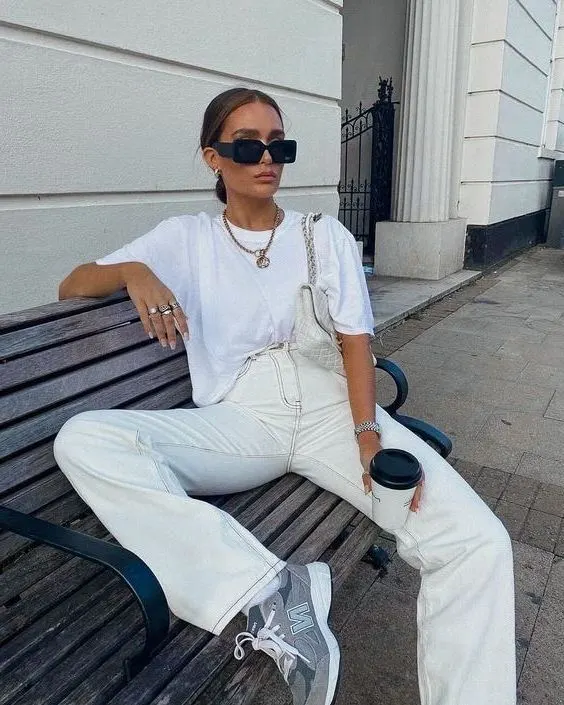 Buy Similar Here
We see white joggers teamed with a white tee shirt and grey sneakers. I love the gold necklace, the black sunglasses, and that mini white shoulder bag on this outfit. Look at the ring set, looks amazing.
The collection consists of today's fashionistas who wear sweatpants track pants at work, parties, and casual day-offs. Keep in the head several tips and rules in order to create a fabulous sweatpants look:
-Keep the right balance. If you stick to slim-fitting pants, then you are free to keep your top baggier, or pair them with dressier tops;
-If you choose wide or loose-fit sweatpants, then you better go for a slim top, but you can still experiment with proportions, keeping top and pants baggy;
-Keep the overall look simple and avoid looking like a college girl.
If you are into baggy clothing, then look right here at the oversized hoodie themed with the same colour baggy sweatpants, love the chunky sneakers.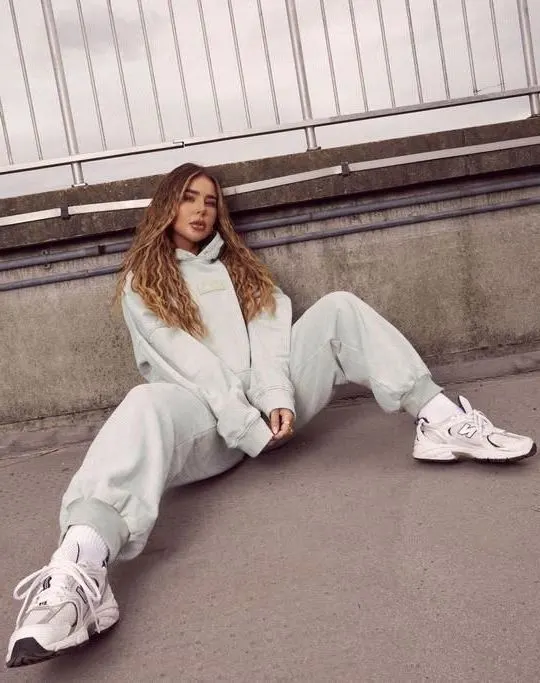 Buy Similar Here
I remember times when these bottoms were used to wear only at gym classes, but things have changed and now we see a rise of stylish sweatpants fashion that has spread all over the world. I do love to observe grey sweatpants outfits for winter street style, as they always look ideal for work/walk/jog in any season.
Another cool combo, we see a cropped oversized jumper styled with the same colour joggers in pastel blue.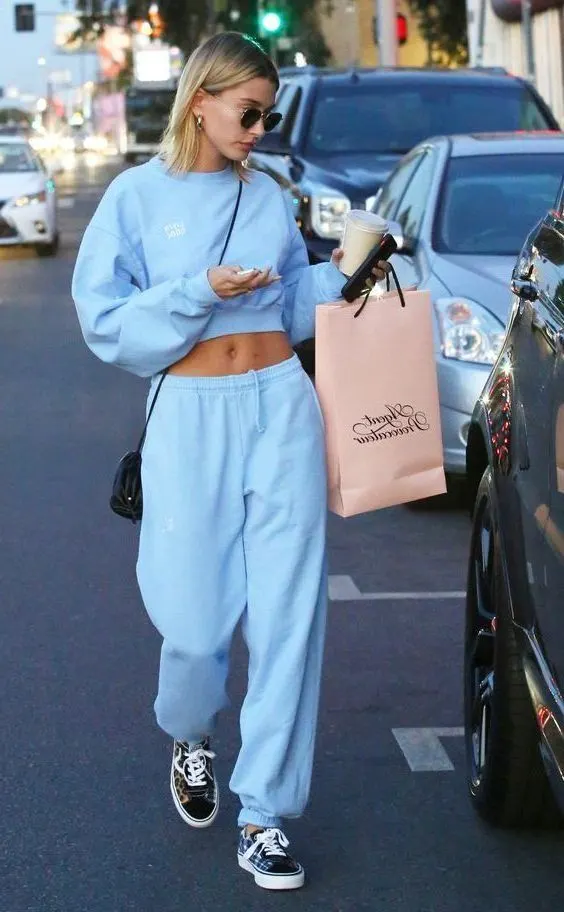 Buy Similar Here
How about teaming your high waisted joggers with a grey long blazer. Complete the look by adding a cropped knitted top and chunky sneakers.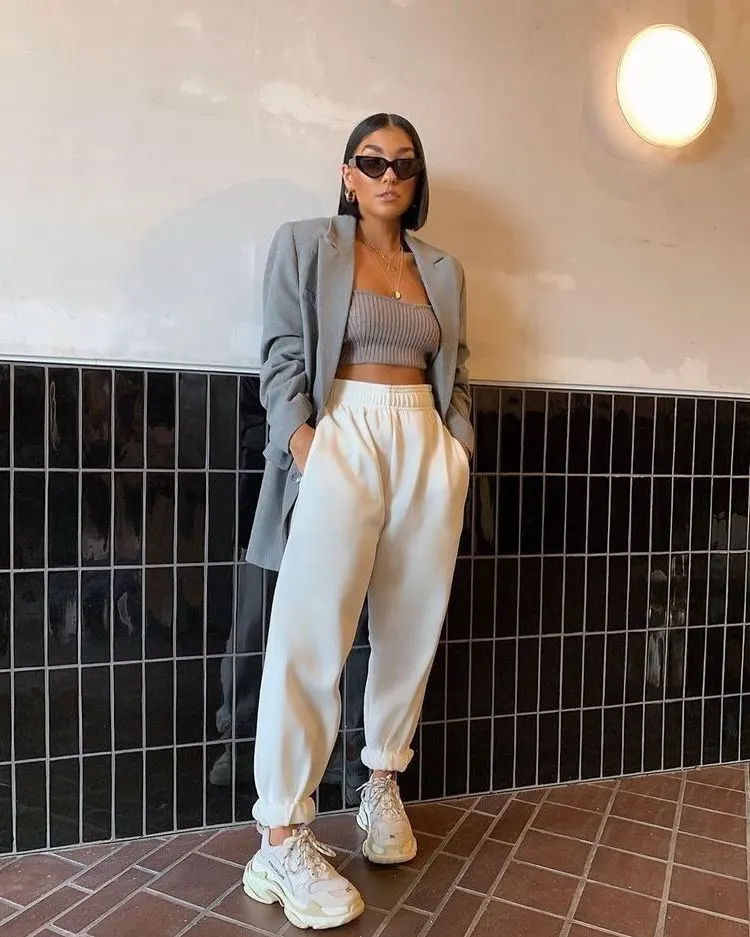 Buy Similar Here
Thanks to the sports movement and athletic trend, these bottoms can be worn to work, but you need properly combine them with your formal attire.
If you are into knitted wear then how about wearing wool joggers with a knitted turtleneck sweater. Love that Chanel black leather shoulder bag and rounded sunglasses.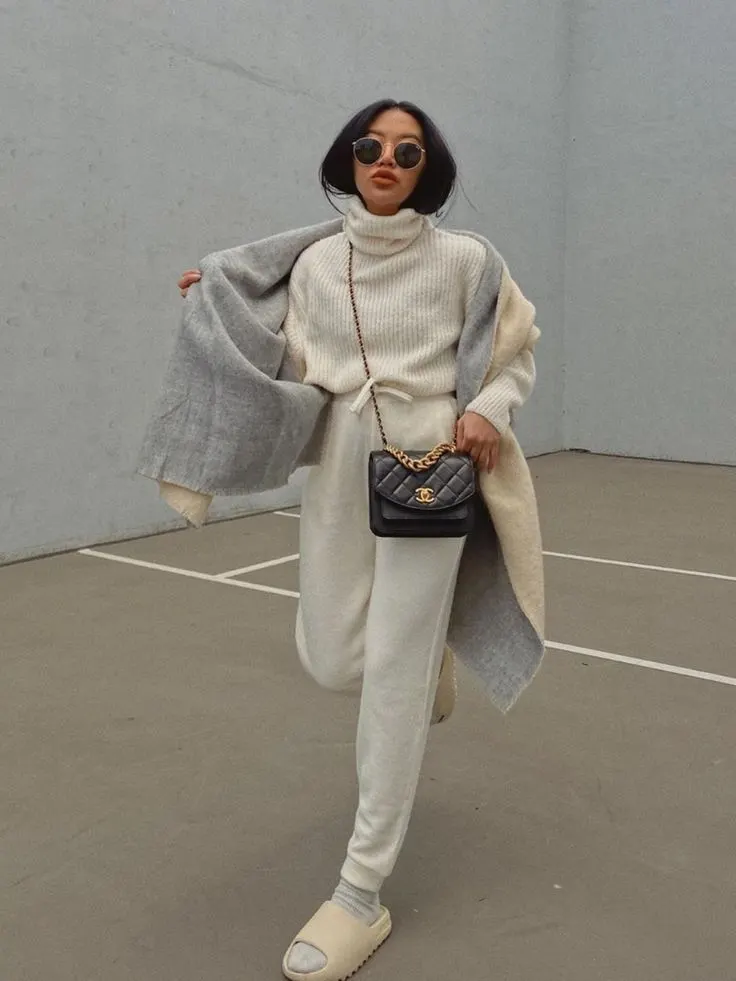 Buy Similar Here
A nice grey colored set of a hoodie teamed with loose-fit joggers. Add red sunglasses and black chunky wedge sneakers: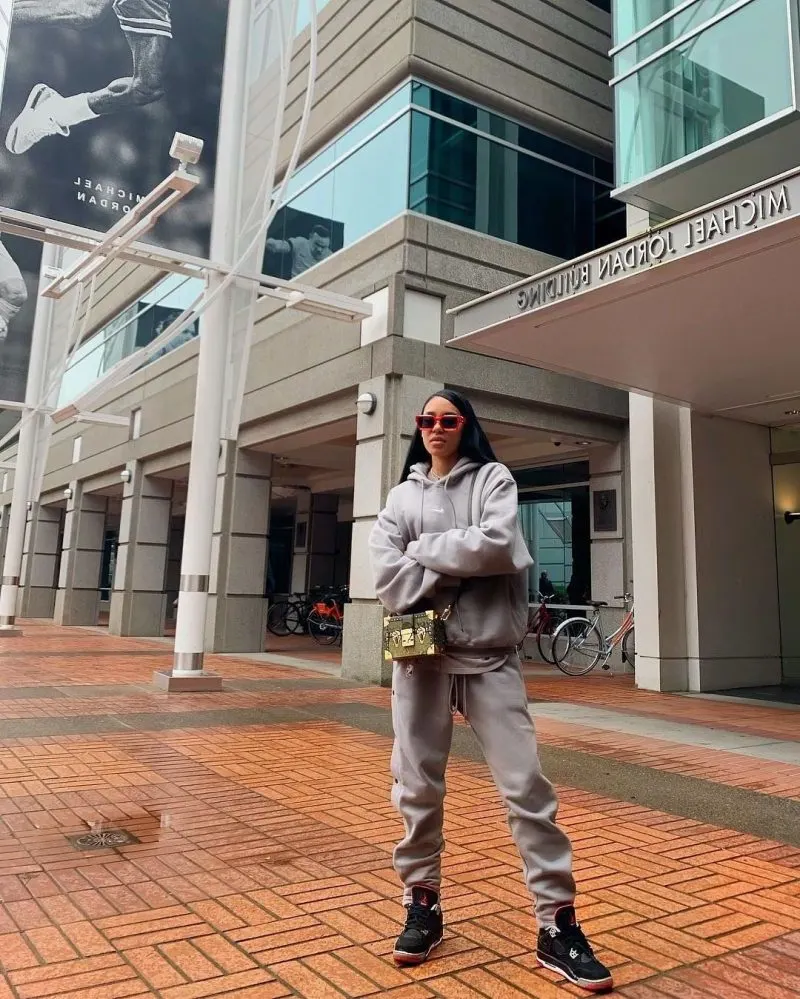 Buy Similar Here
For instance, go for black ones and style them with a striped long-sleeve top completed with a black blazer. Of course, there are thousands of more styles to try, starting from model-off-duty look to fancy glamour combos that are ideal for parties and night-outs.
A cropped pastel bra-top teamed with grey sweatpants and chunky kicks: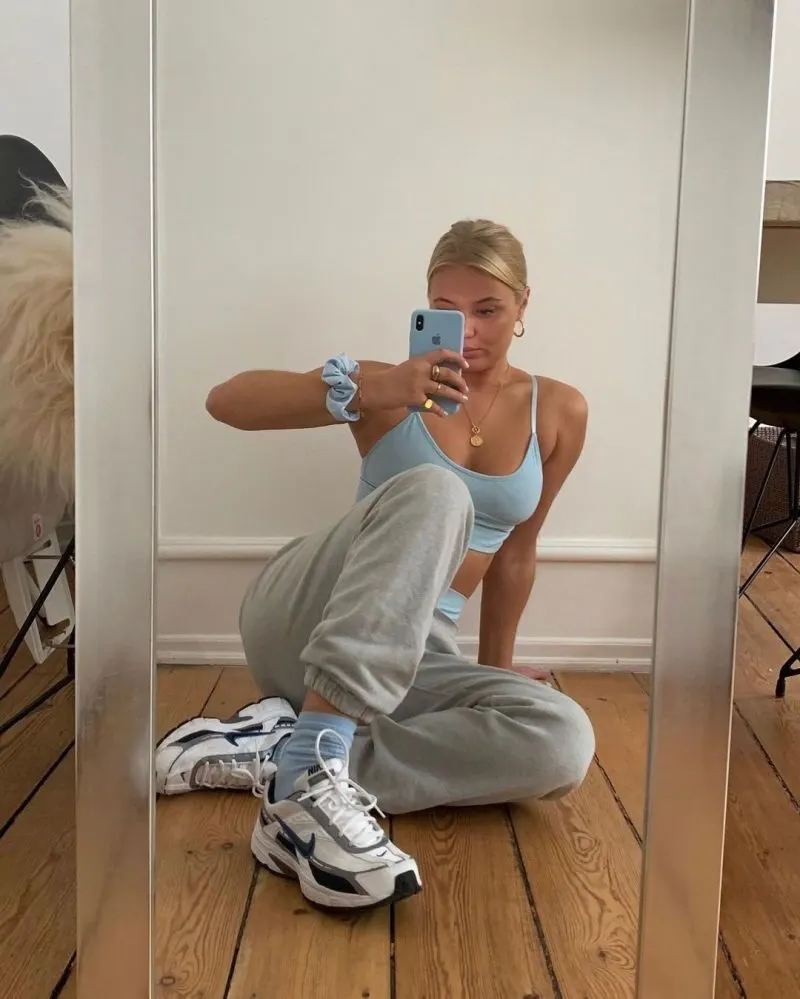 Buy Similar Here
Make sure track pants flatter your body, so you can rock them with your favorite tops and knits.
This season we see girls wearing both sweatshirts and sweatpants at the same time, and the best addition to this combo will be sneakers in retro style or platform shoes/ military boots by tucking sweatpants inside
Sweatpants set and a black blazer look amazing: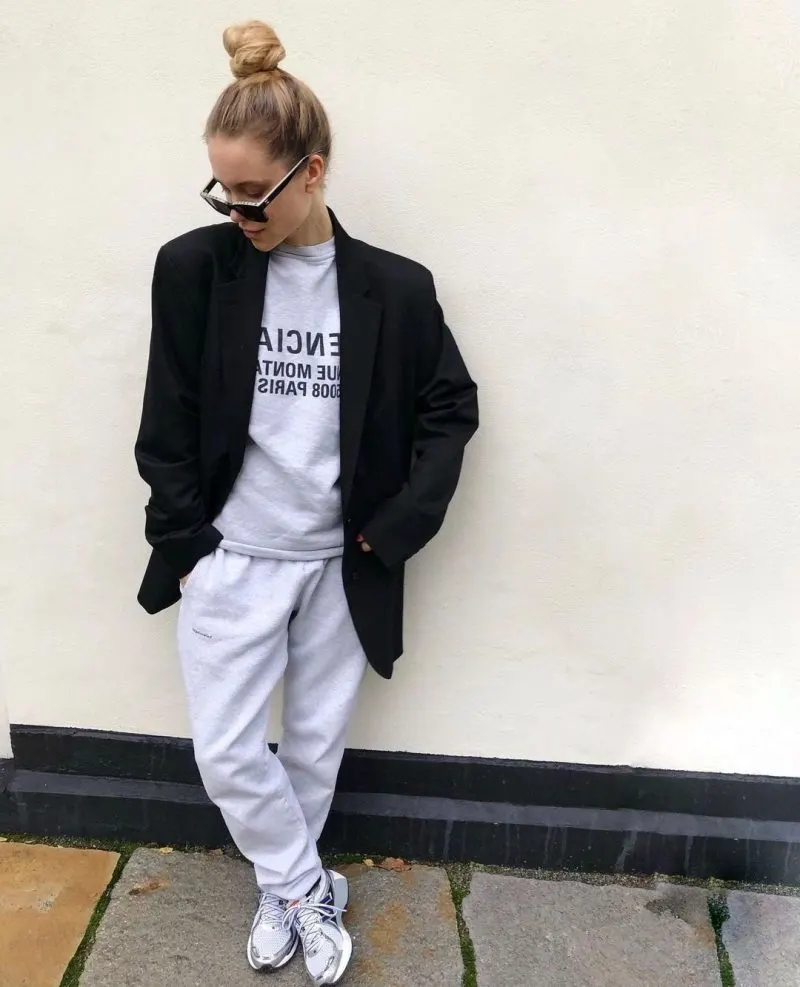 Buy Similar Here
How To Make Sweatpants Look Amazing:
There is nothing hard in creating sweatpants street style outfit, the result always is comfortable and practical. Sweatpants are a compromise between the "street" and "business" style.
Joggers look best combined with sports shoes – sneakers, converse shoes, classic trainers. If you want to wear them in the office, then it is better to combine them with oxfords or loafers, to show off your ankles.
You can even wear them with a cropped jacket or a cardigan. In summer, they look best with a T-shirt. For autumn and winter, knitted tops and jumpers will be a great choice.
Lounge-set with joggers and a dark blue jumper: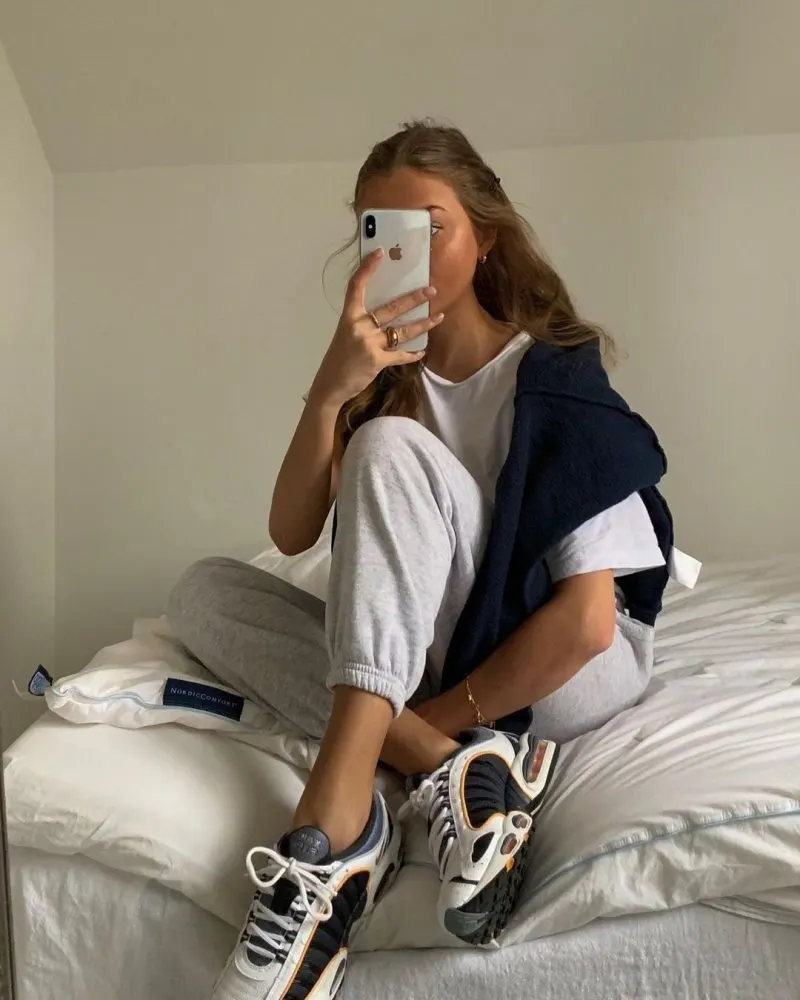 Buy Similar Here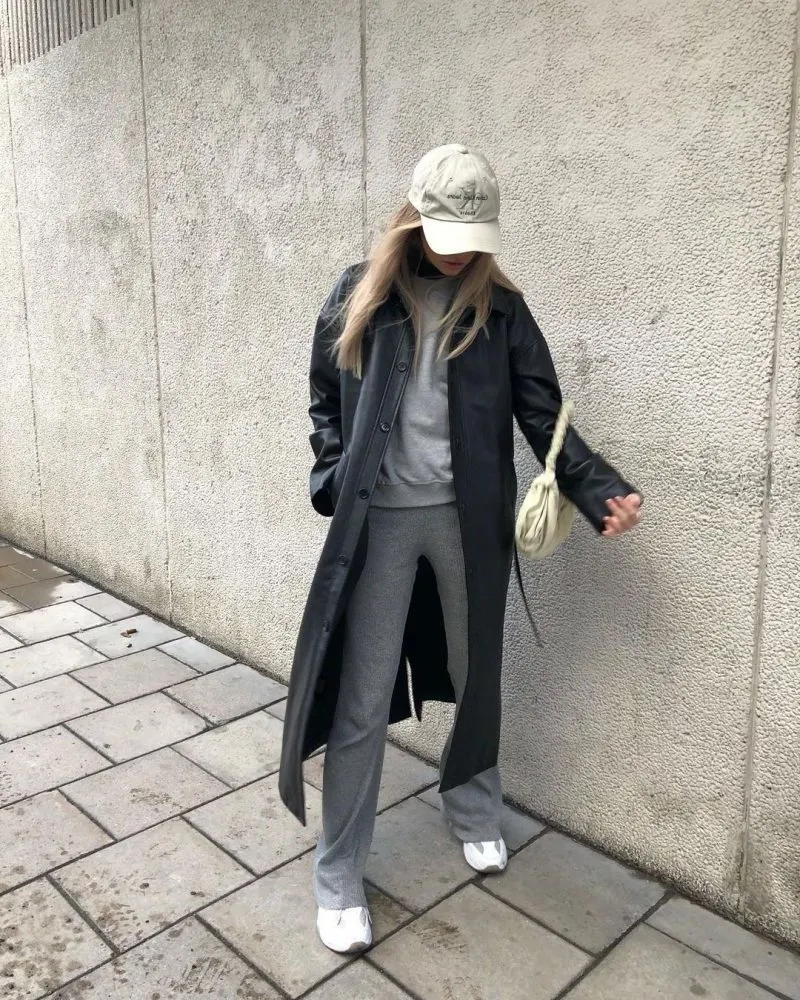 Buy Similar Here
A big fur coat in white looks cool paired with grey sweatpants and chunky kicks in white: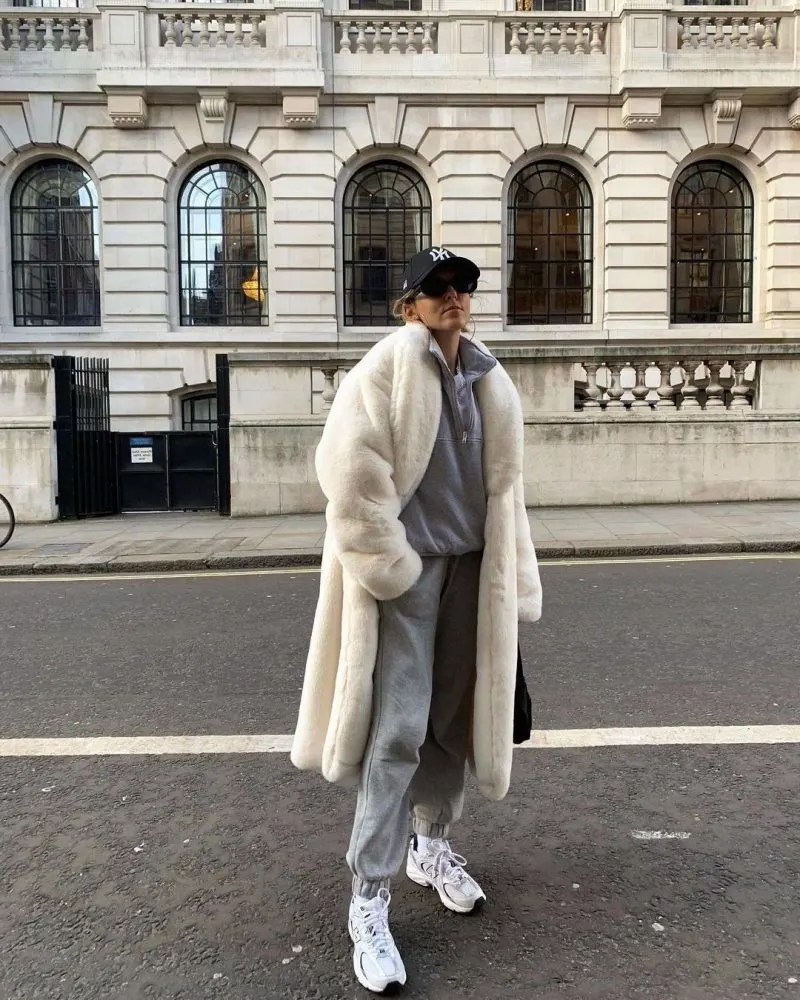 Buy Similar Here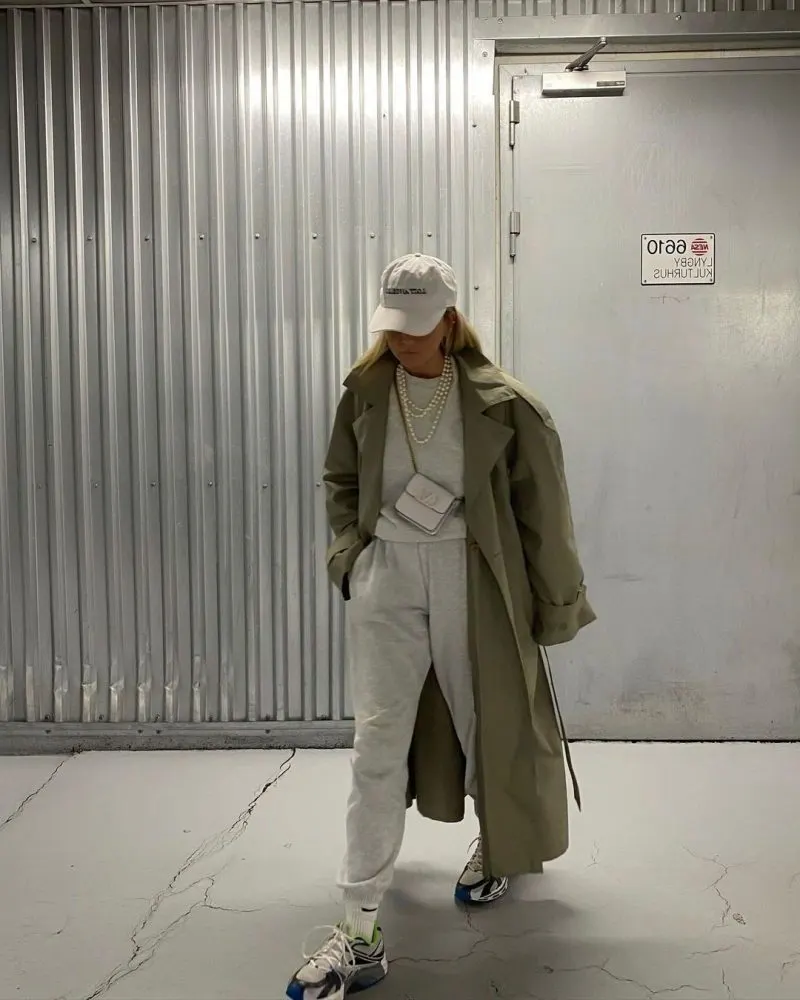 Buy Similar Here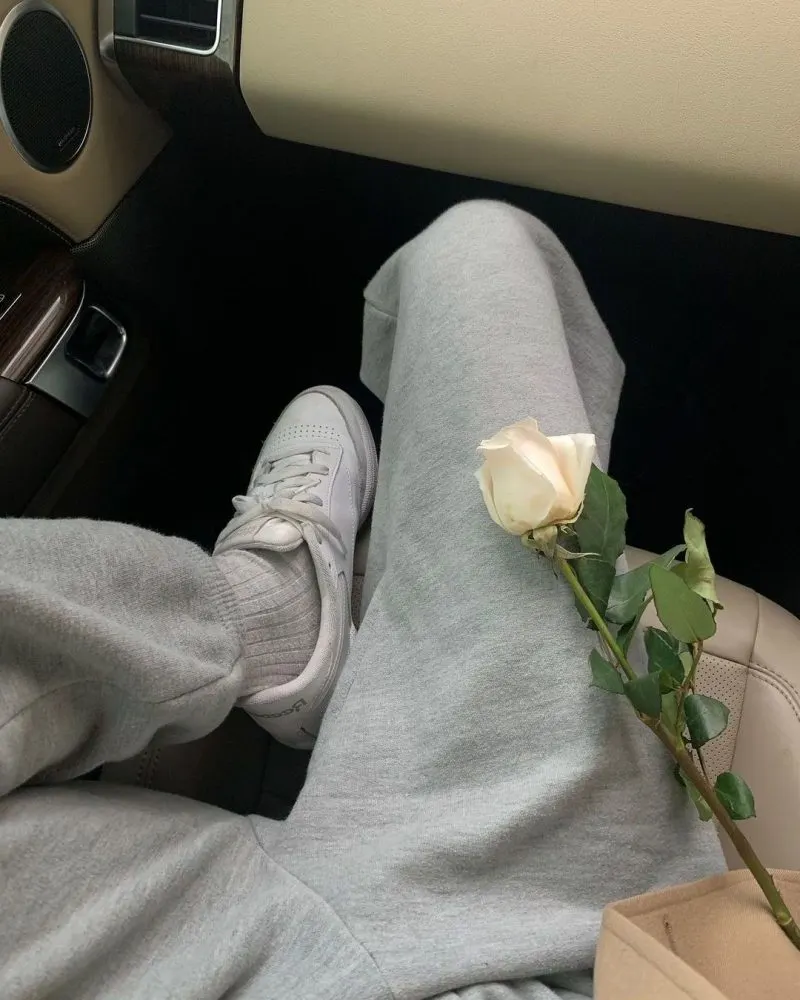 Buy Similar Here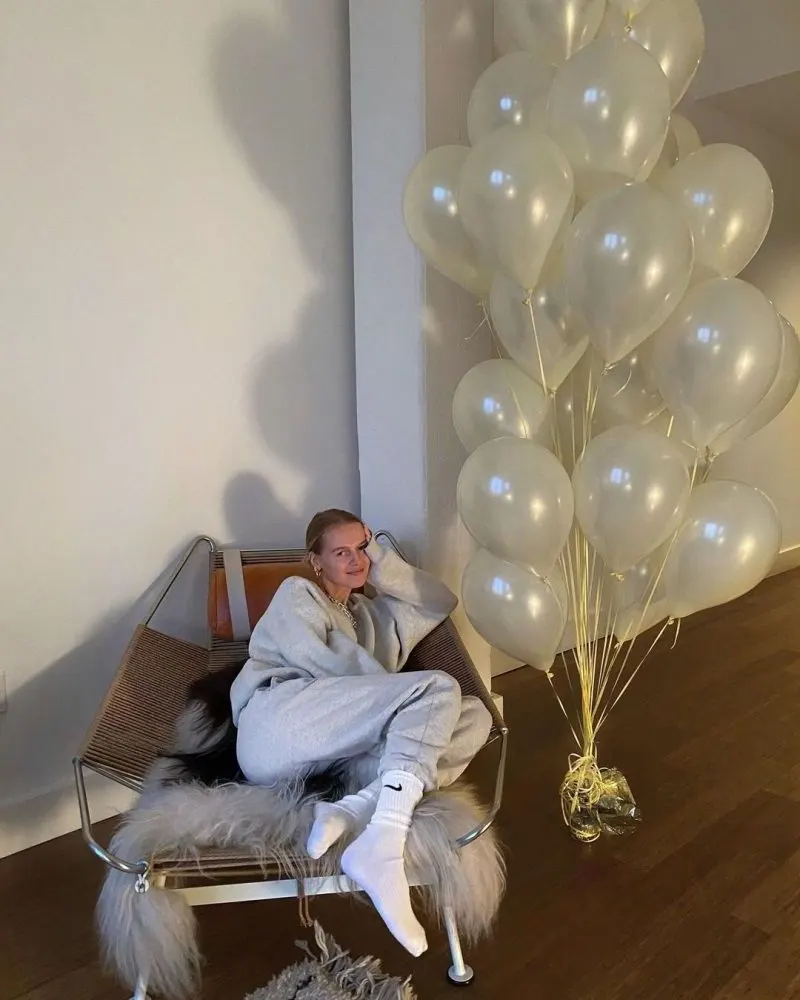 Buy Similar Here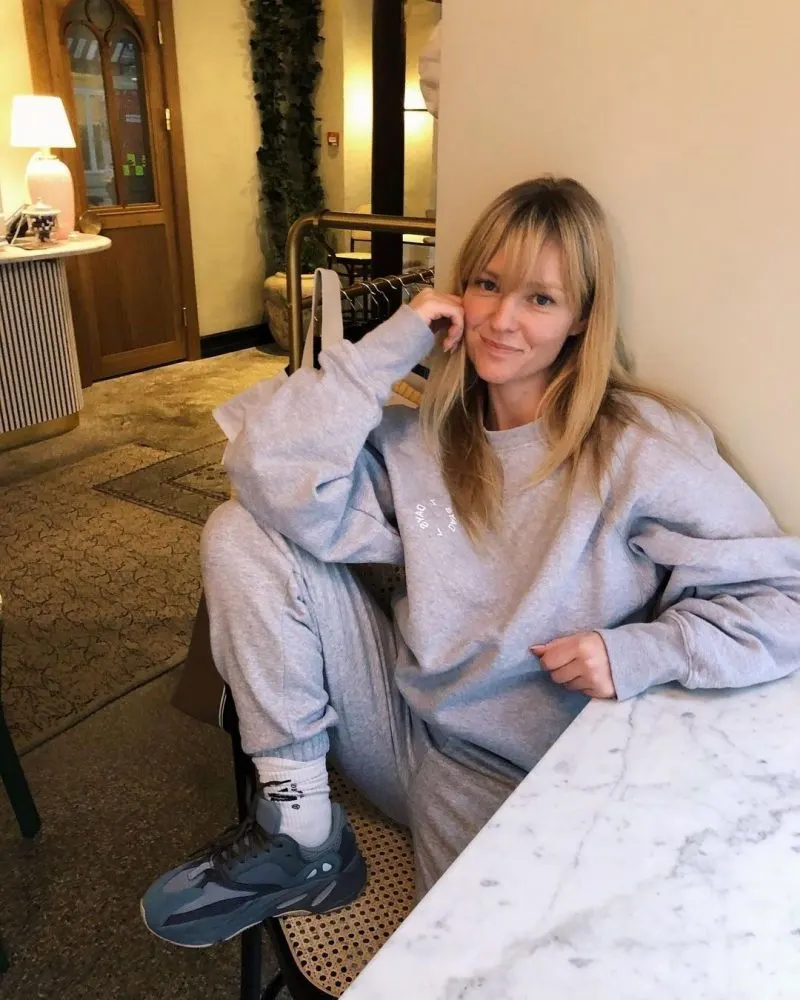 Buy Similar Here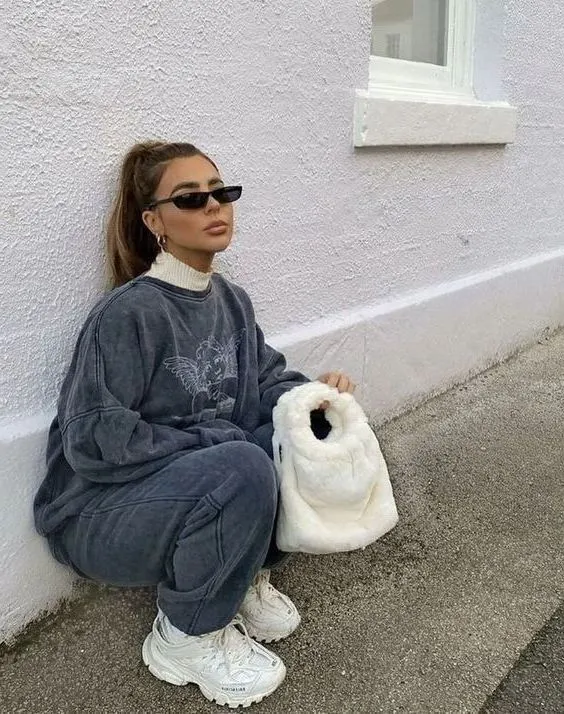 Buy Similar Here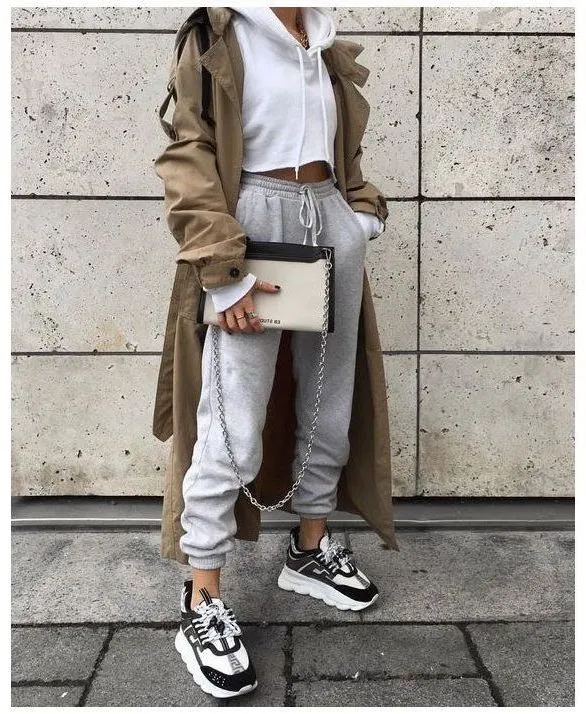 Buy Similar Here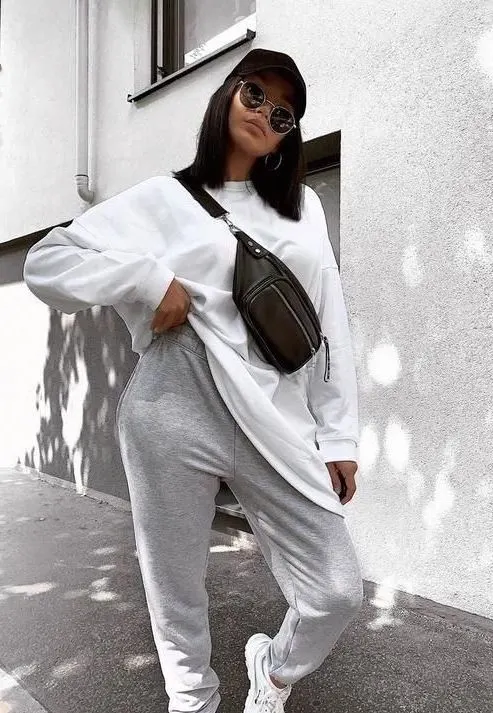 Buy Similar Here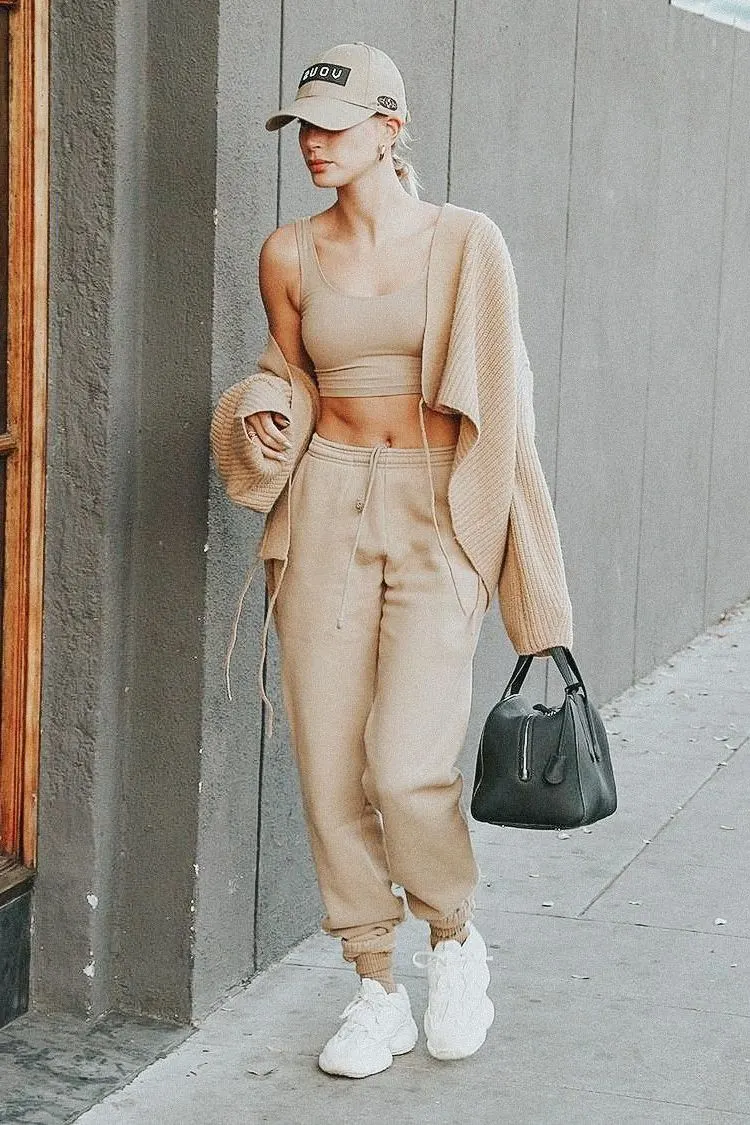 Buy Similar Here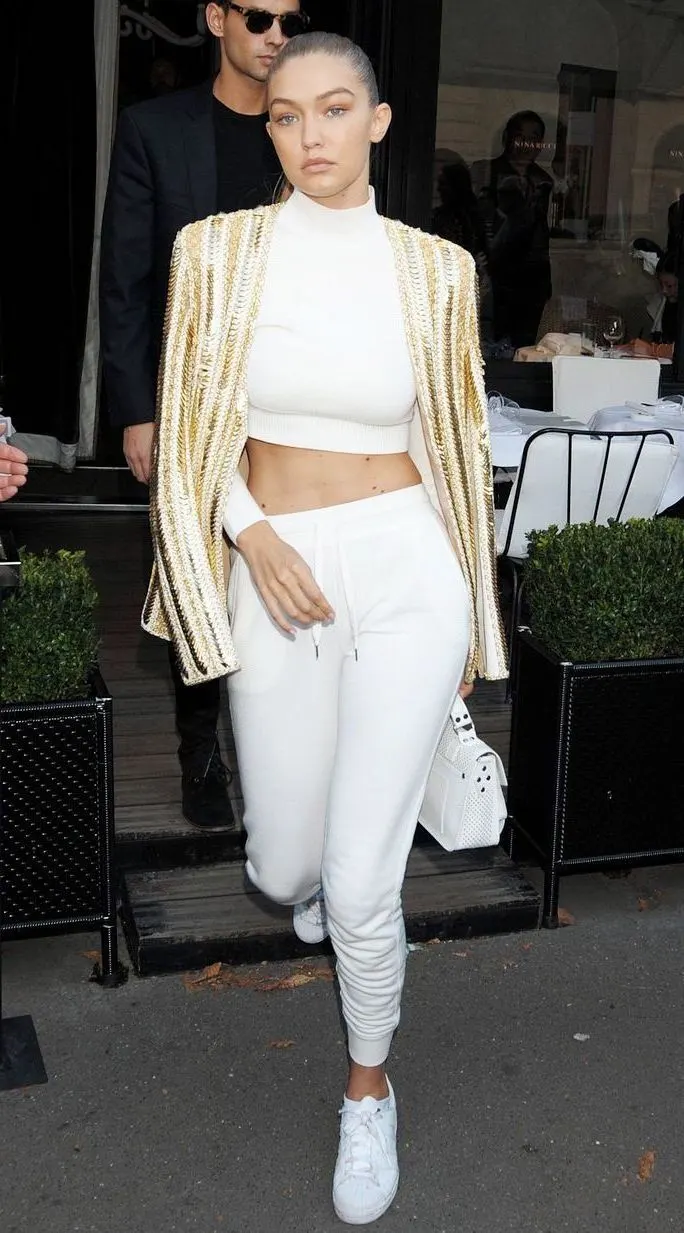 Buy Similar Here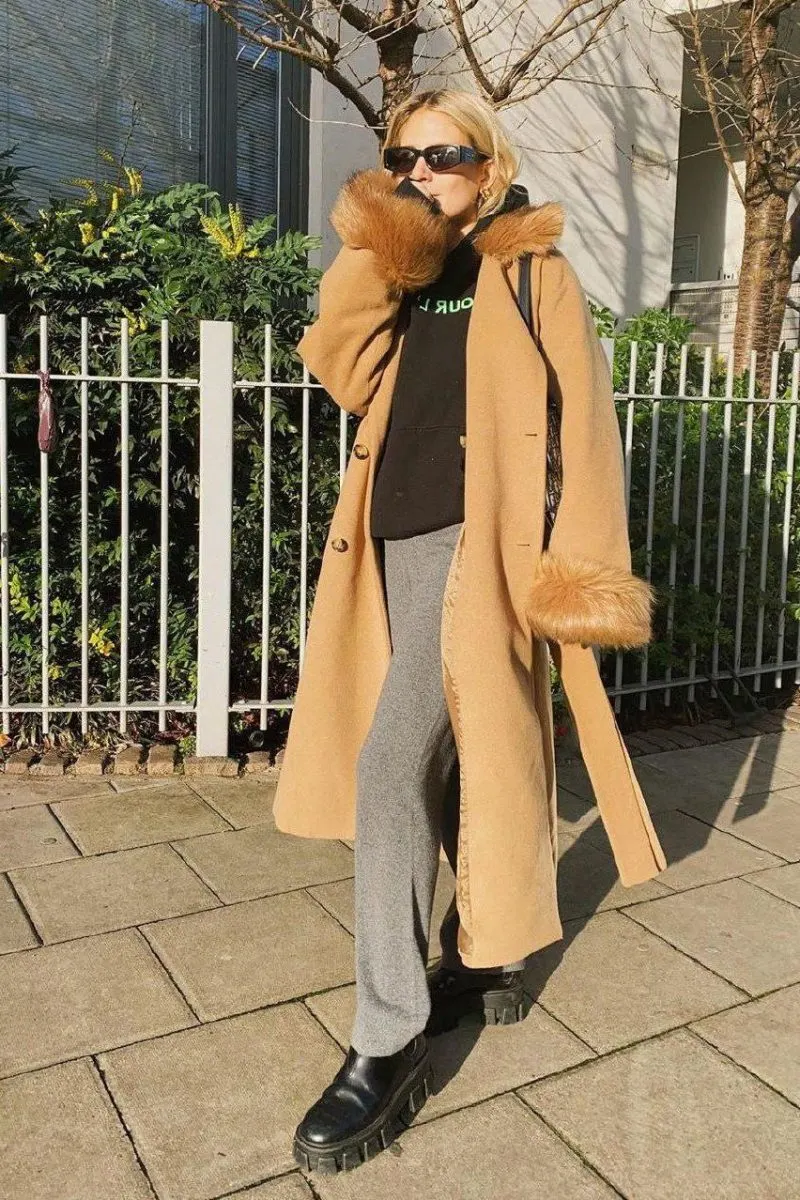 Buy Similar Here
UPDATE
If you're looking for a new way to wear your sweats, here's a style guide to help you look sporty and glamorous! You can be dressed for the office, date night or any occasion wearing your favorite comfy sweatpants. Today's outfit ideas with sweatpants are all about being comfortable, but still sexy! Most importantly, don't be afraid to try them on because they come in so many different colors and styles. Pick one up now and see hwo things changes in one second!
Outfit #1
Think of a flawless look with your favorite pair of sweatpants and an oversized hoodie. Pull on some sneakers for a sporty vibe.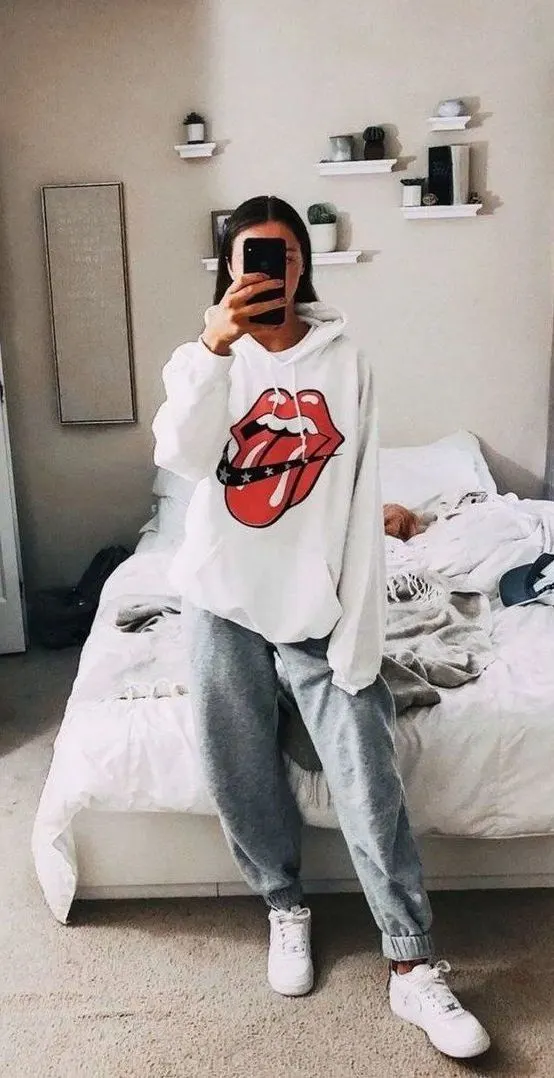 Buy Similar Here
Outfit #2
Go for a more glam casual outfit with your favorite sweats, pumps, heels and layered necklaces. Wear it to work or to grab coffee in the morning!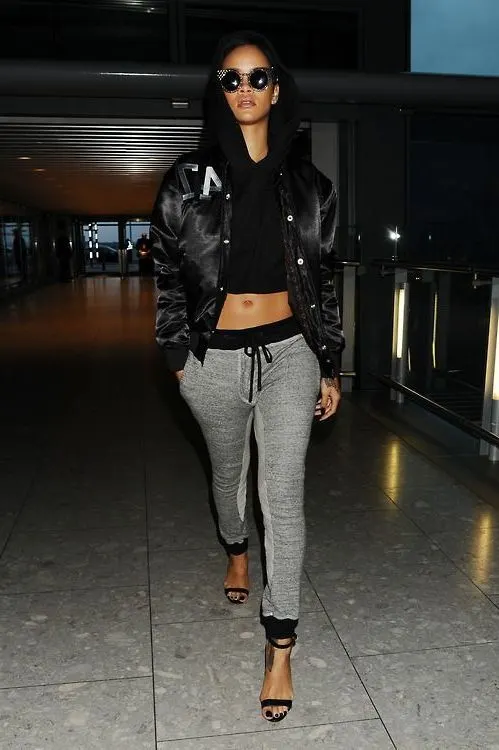 Buy Similar Here
Outfit #3
For a fabulous night out, style your sweats with a chunky knit cardigan and cool sneakers or boots.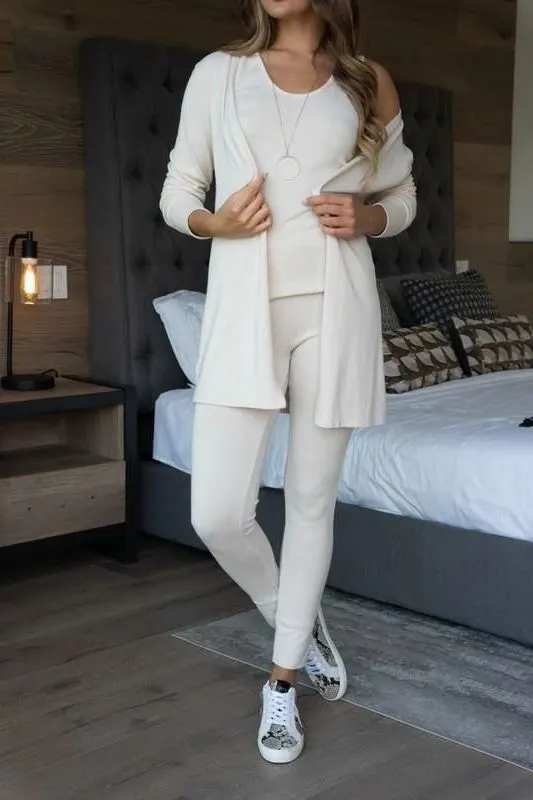 Buy Similar Here
Outfit #4
And if you really want to try something new, why not wear sexy cargo style sweatpants with matching heels? This outfit is perfect for date night but you can also pull it off to run errands on the weekend.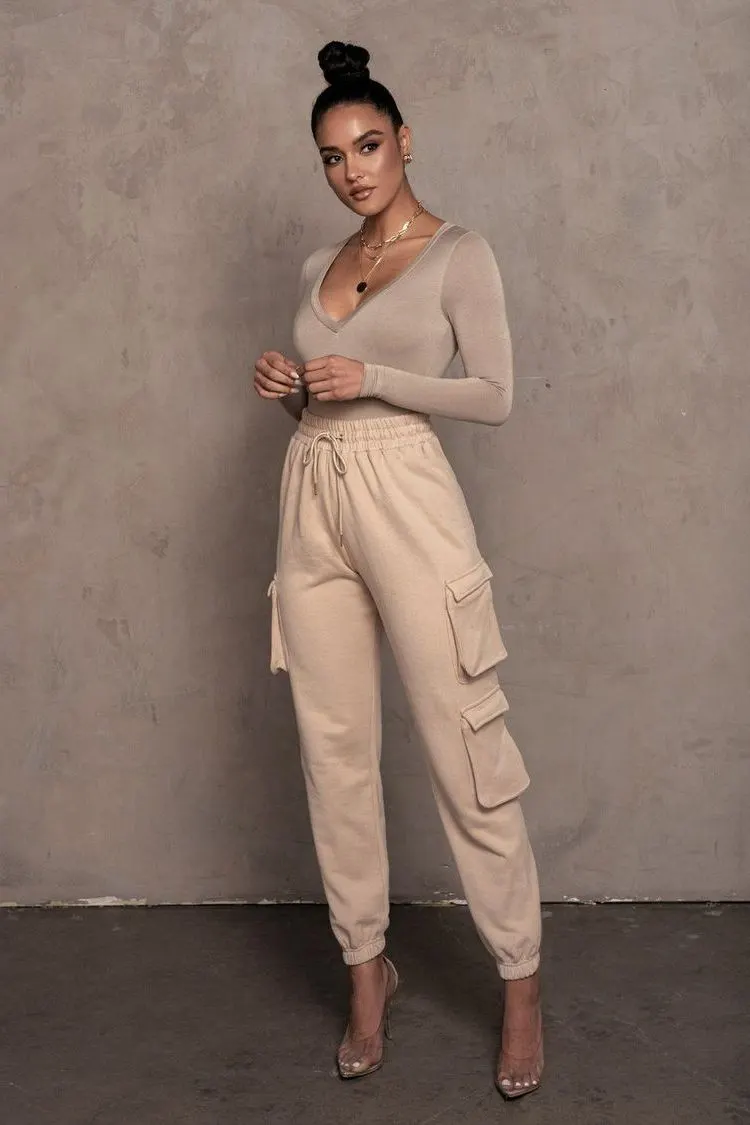 Buy Similar Here
Outfit #5
Looking for some inspiration on how to wear sweatpants without looking like your just wearing them around the house? Try styling yours with a matching color long sleeved shirt or some fitted dressy top that will look great paired with flats or high heels.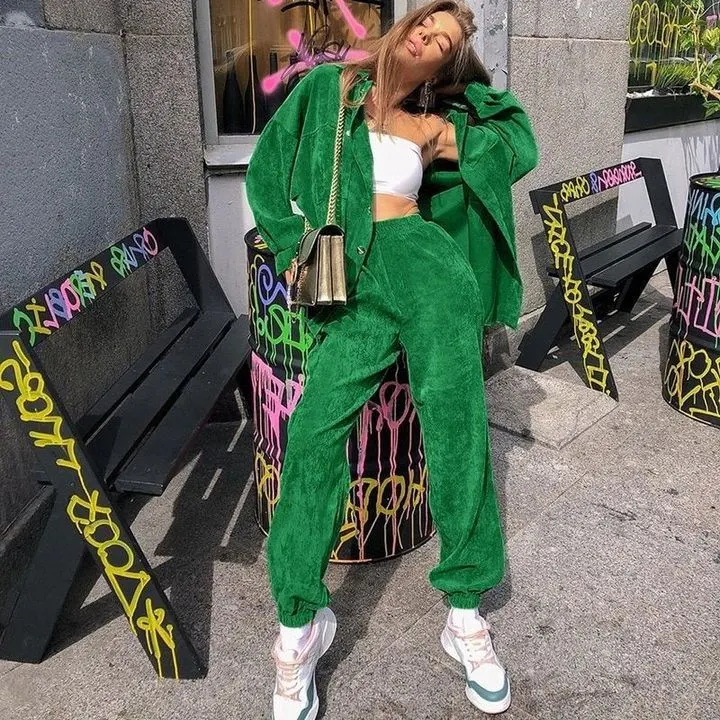 Buy Similar Here
Whatever way you choose to wear them, there is no excuse not to add some sweatpants into your wardrobe! They are such practical bottoms that can be styled in so many ways!