I am a big fan of vintage style and today I bring you this fantastic collection of 1970 outfit ideas you can recreate this year. You are about to see well-known trends, as well as fresh ones that can easily make you stand out from the crowd. I am talking about shiny sequin dresses, flowy bell-sleeves, oversized sunglasses, and boho details. If you are into a romantic style, then this post is what you are looking for.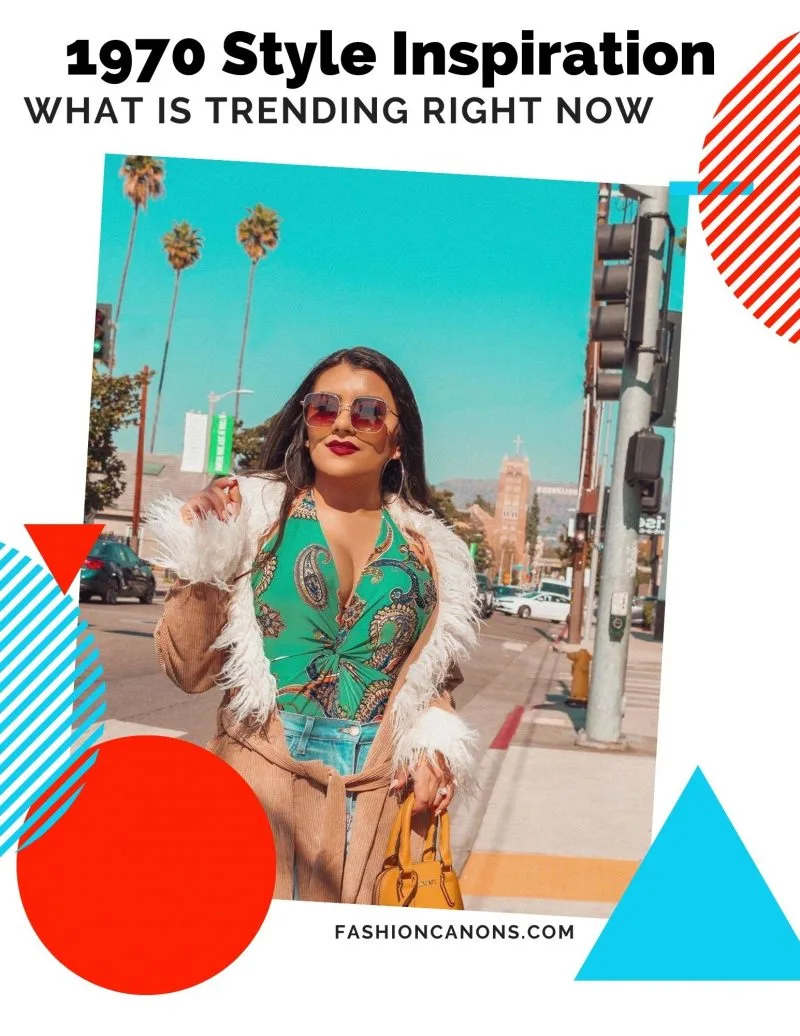 Buy Similar Here
Why Should You Follow 1970 Fashion
I guess we all into some sort of nostalgia about the seventies fashion era. Indeed, this time is all about freedom, eclectic style, vivid colors, and mix and match combos.
I personally love everything that is connected with hippies, bohemian chic, punks, and other subcultures. Think of women's rights, the revolution of style, love, peace, and individuality. Time to set up your own rules and create individual outfits.
You might be surprised, but lots of people criticized seventies fashion because of the absence of any style rules and standards. Yet, we can see distinct outfits that scream the seventies inspired. My advice is to find out how to wear animal print coats this year.
The seventies ladies brought mainstream trends, like boho, hippie, retro, ethnic, safari, military, disco, sporty chic, and unisex fashion style. Like it or not, but this era came in as a diverse and vibrant decade. It is so nice to see designers who constantly revisit this era as inspiration for their latest collection. It's cool to mix up modern twist with seventies key garments.
What Are Seventies Fashion Most Typical Details
These details might be form-fitting silhouettes, flares, bright colors, geometric cuts, mini and midi skirts, fringes, lace, etc.
I love those relaxed style dresses completed with ethnic patterns, hipping fringing designs, glittering, from earth tones to vivid gold and silver.
The Seventies best colors
Various shades of brown and cream, khakis, gold, sunflower yellow, sand hues, antique red, denim blue, and Lilly orange.
1970 Style Prints & Patterns
Think of kaleidoscopic prints, colorful brushstroke prints, ethnic patterns, checks, florals (floral dresses are my favorites), abstract patterns
Best 1970 Style Fabrics
If you thinking of wearing seventies-style fabrics, then expect to see romantic crochet, lace (how to wear lace, you will see my favorite looks to try this year), macrame garments, as well as denim, suede, and many other pieces completed with tassels and fringes. If you want to create an utterly romantic look, then look for boho-chic dresses, tops, vests and other clothing pieces. Or you can try on timeless denim pieces, like high-waisted bell-bottom jeans and the hippie style ones with various appliqués and patchwork. You can also try on denim skirts (find your best denim skirts styles), especially midi or maxi ones with buttons on the front that can be completed with chambray shirts, denim vests, jackets, and dungarees. Suede plays an important role in the 1970s style, acting as a primary material for dresses, skirts, tops, and outerwear. Tassels and fringes can be seen as decoration on bags, shoes, and other tiny details.
Simplicity in Designs and Shapes
1970 is about simple silhouettes, A-line designs, flares, flowing and relaxed shapes of the hippie and bohemian fashion. High waisted bottoms have also been popular in the seventies. Think of a mini, midi or maxi skirt or a pair of jeans, pants or shorts with high waist design, they all looked awesome. Speaking of length, then midi and maxi skirts and dresses gained a huge popularity in 1970.
What are Key Staples of the 1970s Fashion
Once you understand what is your favorite color and shape, then it's time to choose your favorite staples. You might be interested to invest in beautiful retro looks. These seventies staples are my favorite bell-bottom and flared pants. Yes, flared trousers are back and you better give them a try! Think of cool printed hip-hugging flares that can be matched with sassy form-fitting tops and my favorite peplum blouses. My favorite combo is the one with a flowing sheer blouse teamed with dramatic bell-bottoms, but you can start off with classy and simple styles, like elegant flares and a feminine shirt for the office.
My next favorite is a pantsuit. Yes, you heard me right. If you do want more about stylish pantsuits, then check my post, there are some really great ideas to follow. The popularity of suits starts from the beginning of the seventies, it was a real revolutionary. Everyone considered suits to be menswear staples, yet women started wearing them making themselves looking like businesswomen (in bright colors).
I also love matchy-match sets and overalls, these two can really make your day! These cool pieces can be printed, monochrome, as well as matchy-matched. Just imagine yourself wearing stylish pants, skirts, or shorts styled with matching tops. Speaking of overalls, you can go for casual dungarees, rompers, and classic overalls. They can be mixed and matched with completely any top, from classic to trendy ones.
If you are into a mannish style, then you can try on turtlenecks. These sweaters come in lots of chic colors and most of them are in slim fitted silhouettes. You are free to wear turtlenecks with skirts, classic pants, shorts, jeans or skirts.
If you are more into ladylike style, then you better go for peasant blouses. They definitely can give you an effortless look. Go for the ones with beautiful embroidery, ethnic patterns, or ruffles. Try them with jeans and short shorts.
Now it's time to talk about 1970s style accessories, think of platform shoes, and wide brim hats. I do love to see ladies wearing retro oversized sunglasses with bags completed with tassels and fringes. If you do like posing, then you might like to try on platform shoes and boots with low heels and square toes. Don't forget about chunky heels.
Best 1970 Inspired Looks
Go for the '70s Inspired Classic Retro Luxury look. It's timeless and can work on every girl. This look can feature a lovely pantsuit, a cute A-line dress, a classic coat, or flared pants with a peasant blouse. You are free to try a monochrome combo that will spice up any lady. If you do want to give a try to a Seventies Inspired Boho-Chic style, then go for bohemian dresses completed with billowing sleeves, and rich prints. My favorites are florals, tie-dye, and psychedelic prints. Keep your outfit as natural as possible.
The '70s Inspired Hippie-Chic look is all about freedom of choice. That's why you can experiment with simple cuts, colorful patterns, suede ankle boots, or gladiator sandals. My favorite style is the '70s Inspired Ethnic and Folk outfit. It should be completed with natural fabrics, cute embroideries, lace, fringe, and appliques. You can have so much fun with the '70s Inspired Safari and Military looks. Find out more how to wear safari jackets in my blog post, I am sure you gonna lots of looks. Think of typical khaki and beige color looks completed with leather belts, patched pockets and casual silhouettes. If you do like athleisure, then go for the '70s Inspired Sporty Chic look. It can be updated with aerobic sports jackets, sneakers, jogging suits, caps, and tees. You can always go for the '70s Inspired Disco look that can work for night clubs. Make sure to add sparkling details to your extravagant look, don't forget about glittery, neon colors, transparent blouses, sequin dresses, etc. My other favorite is the seventies Inspired Glam Rock, Punk style. Think of shiny fabrics, bright colors, sequins, feathers, ruffles, rock band tees, tight pants, platform shoes, bold makeup, and dyed hair with masculine clothing. The 1970s punk fashion is all about military uniforms, ripped jeans, and jackets. No matter how old you are, you can always try on one of these seventies-style outfits.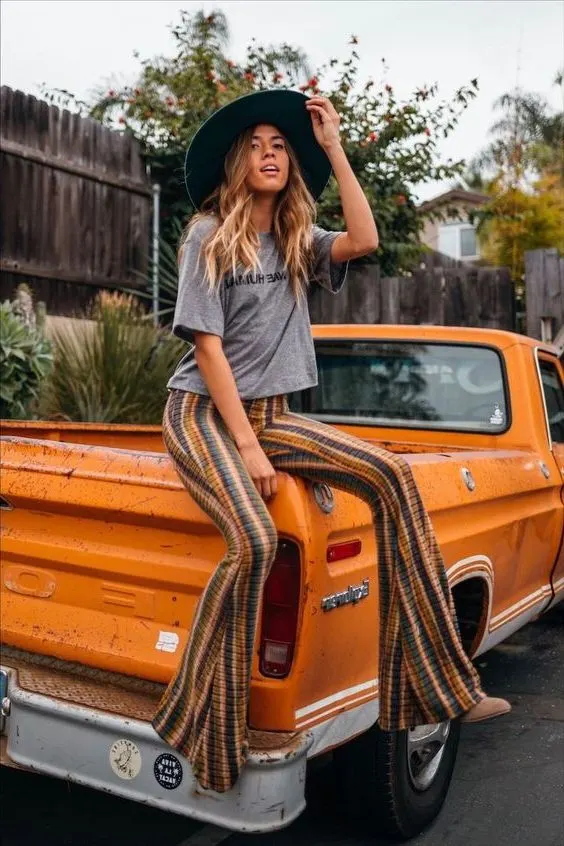 Buy Similar Here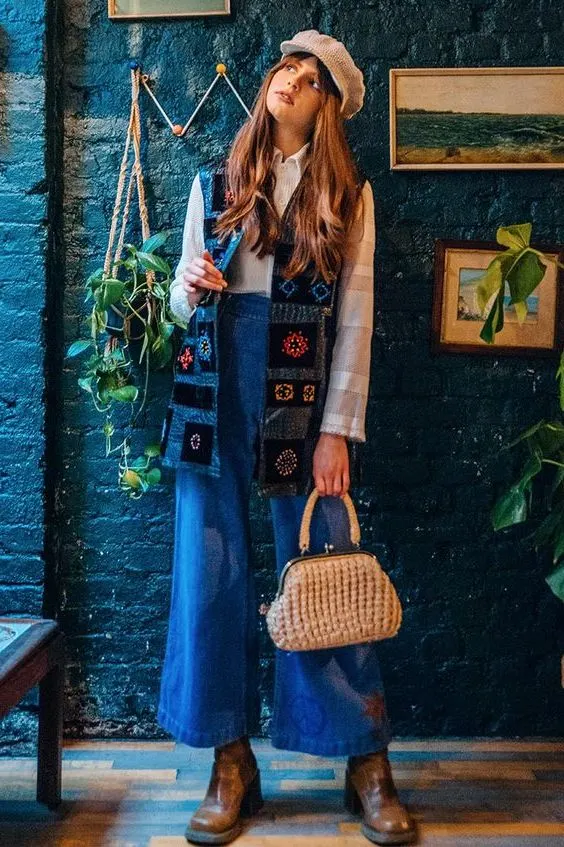 Buy Similar Here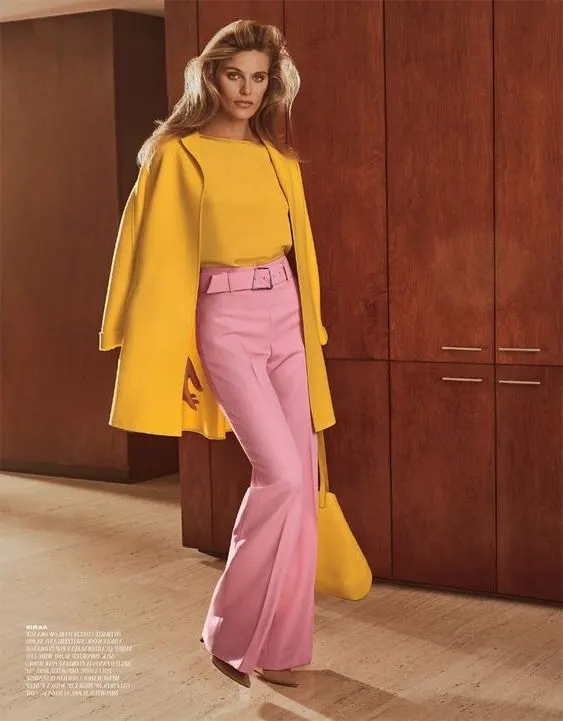 Buy Similar Here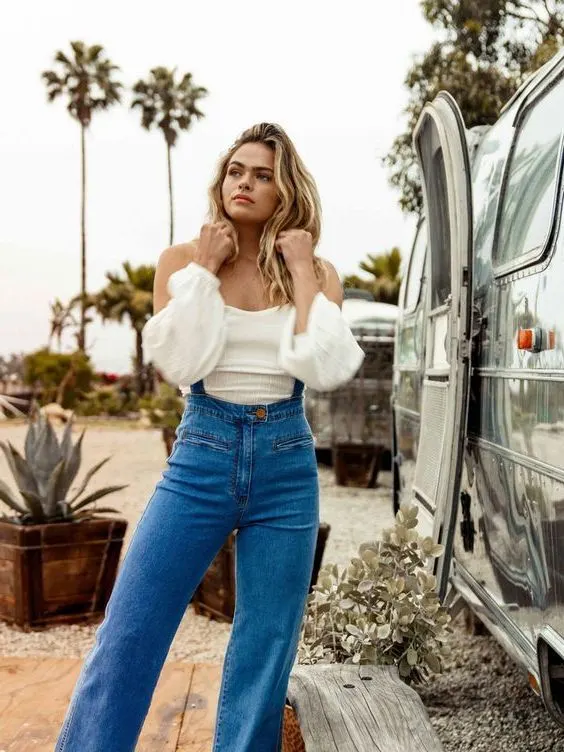 Buy Similar Here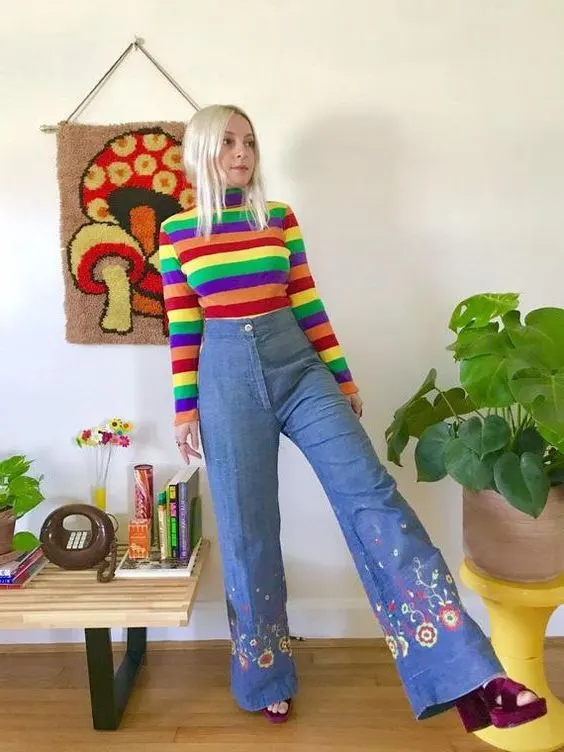 Buy Similar Here
Buy Similar Here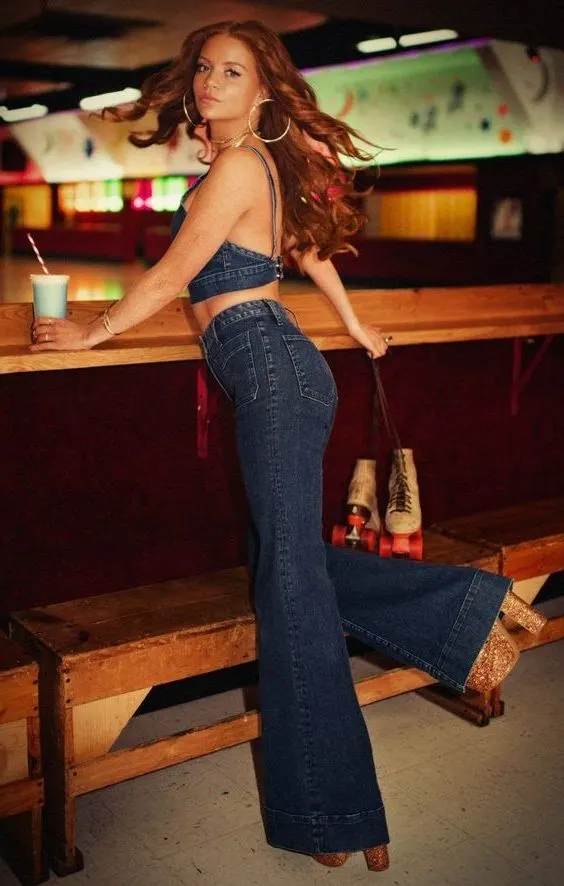 Buy Similar Here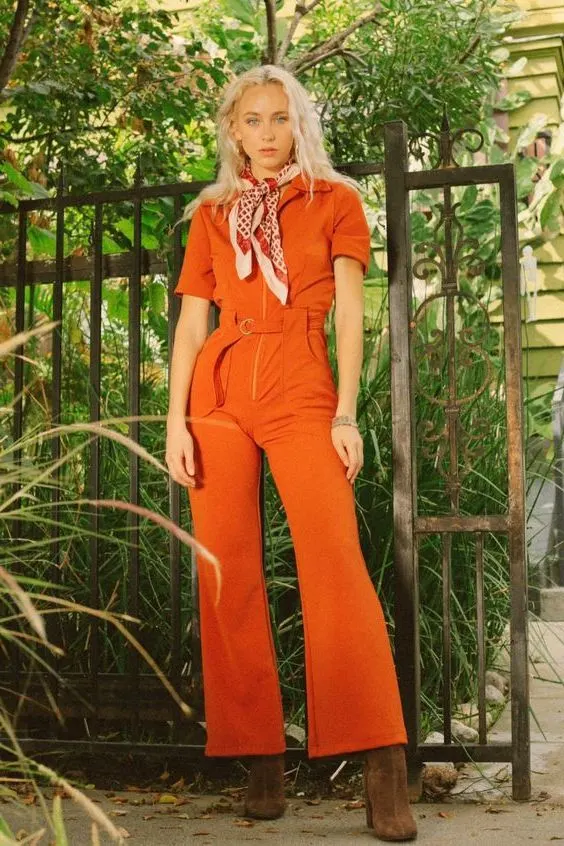 Buy Similar Here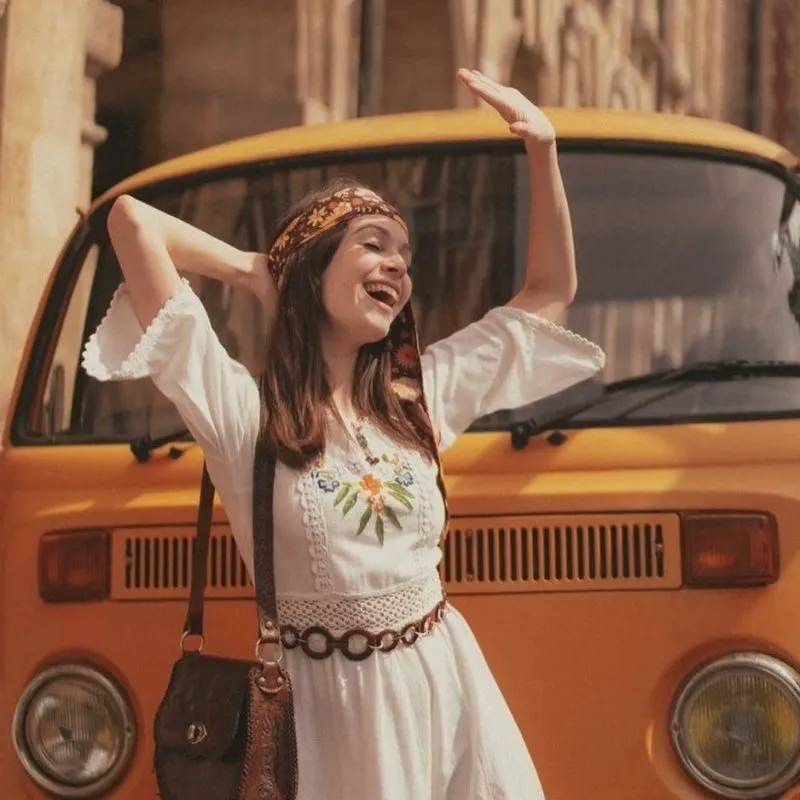 Buy Similar Here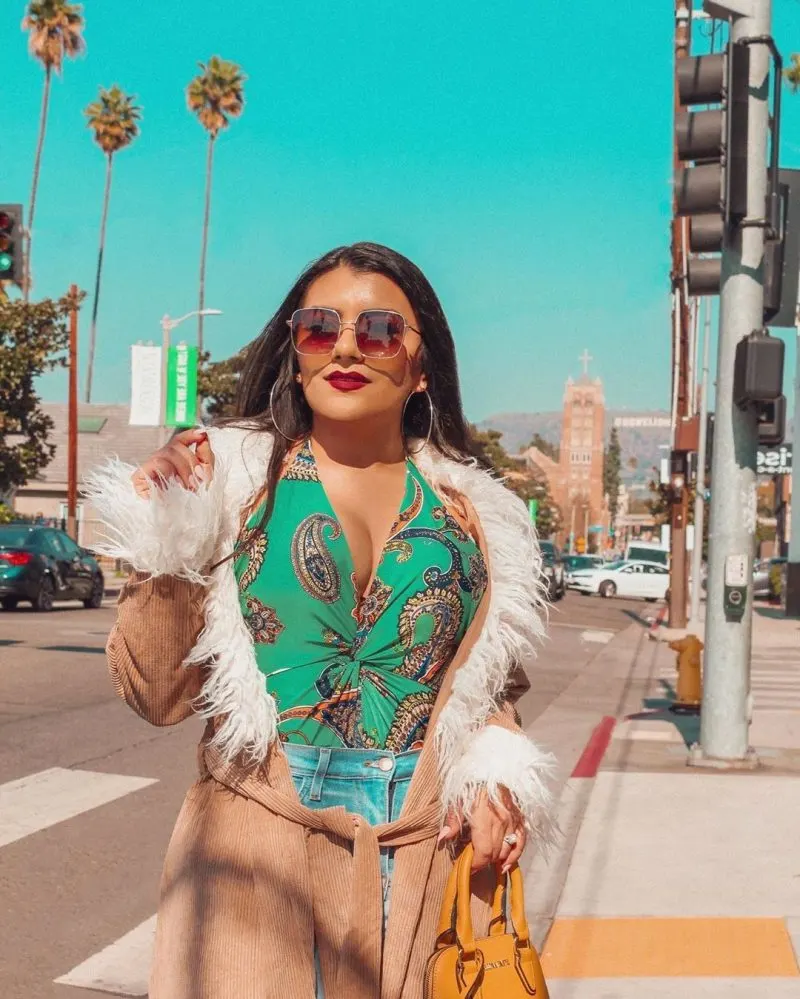 Buy Similar Here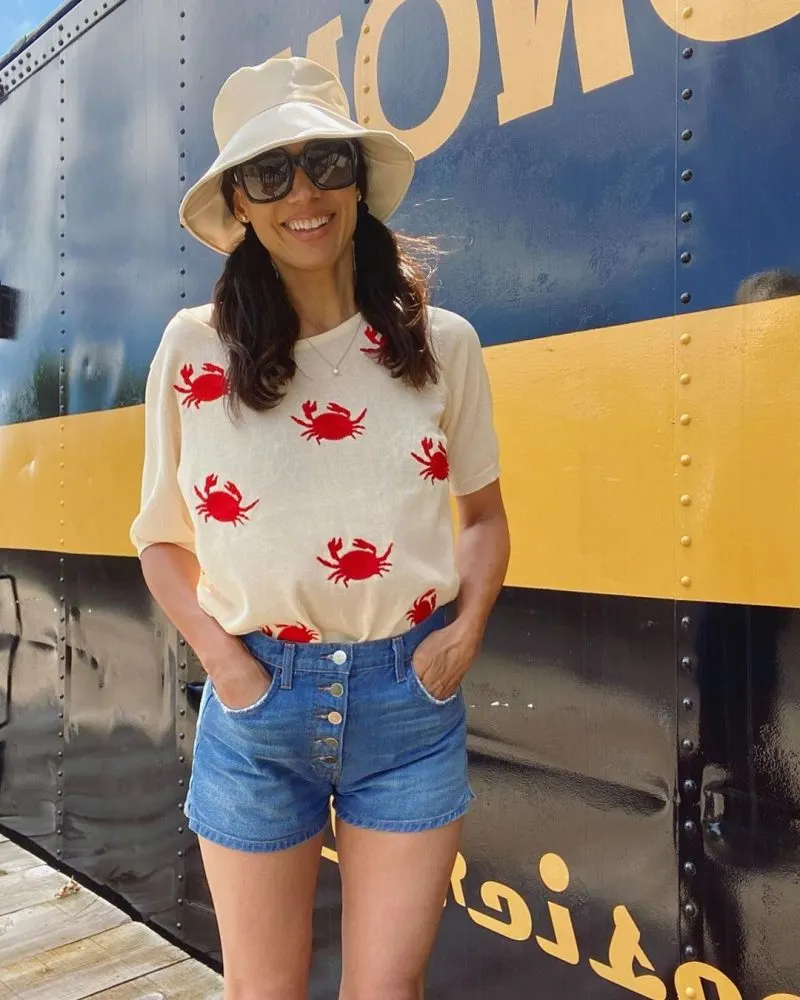 Buy Similar Here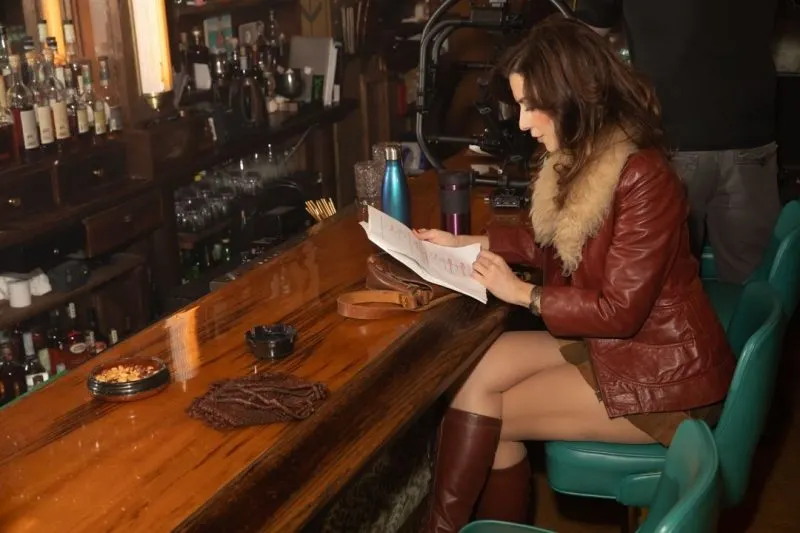 Buy Similar Here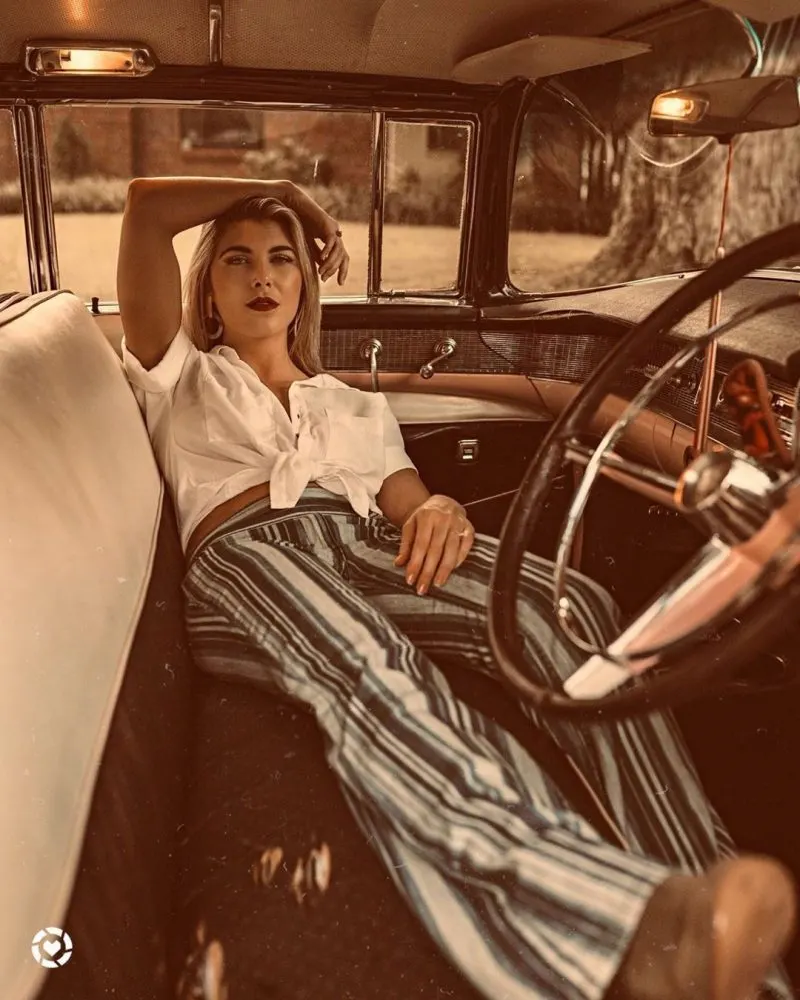 Buy Similar Here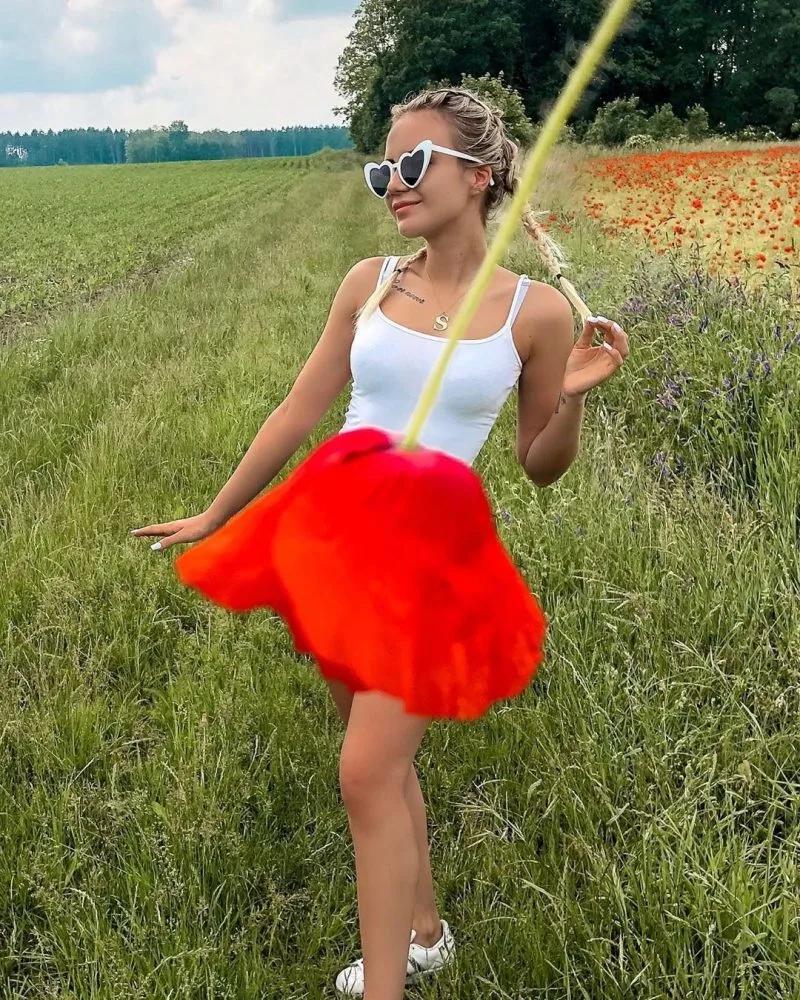 Buy Similar Here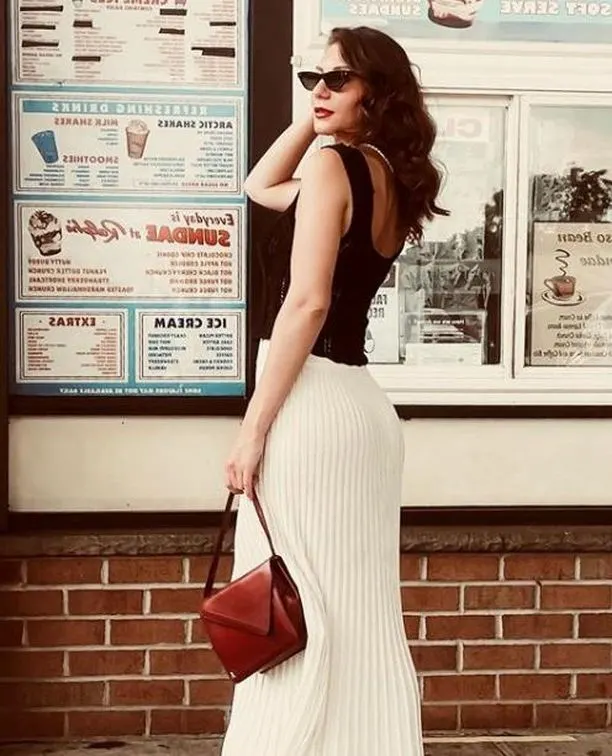 Buy Similar Here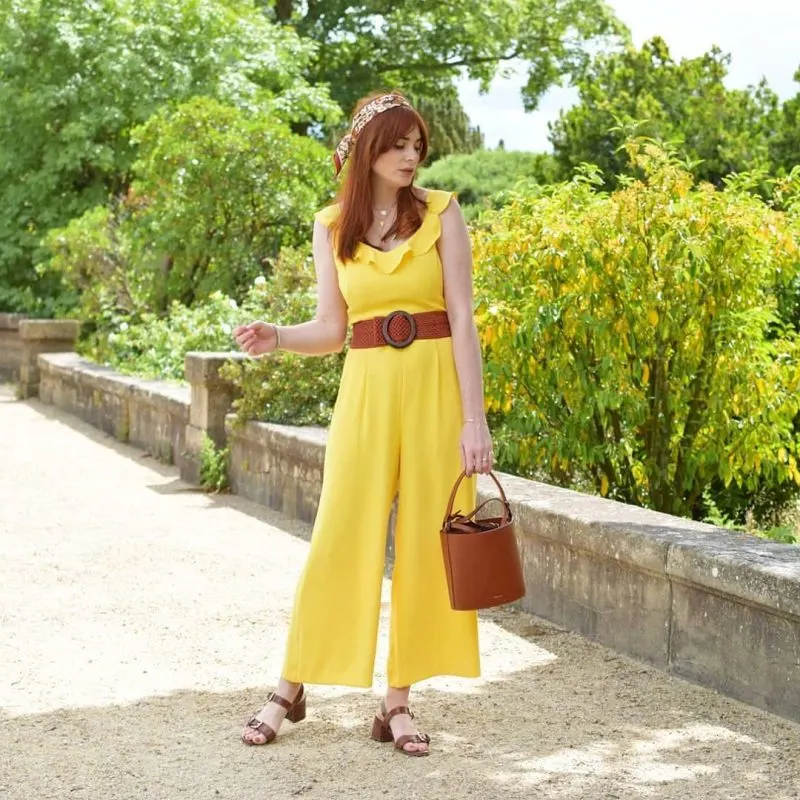 Buy Similar Here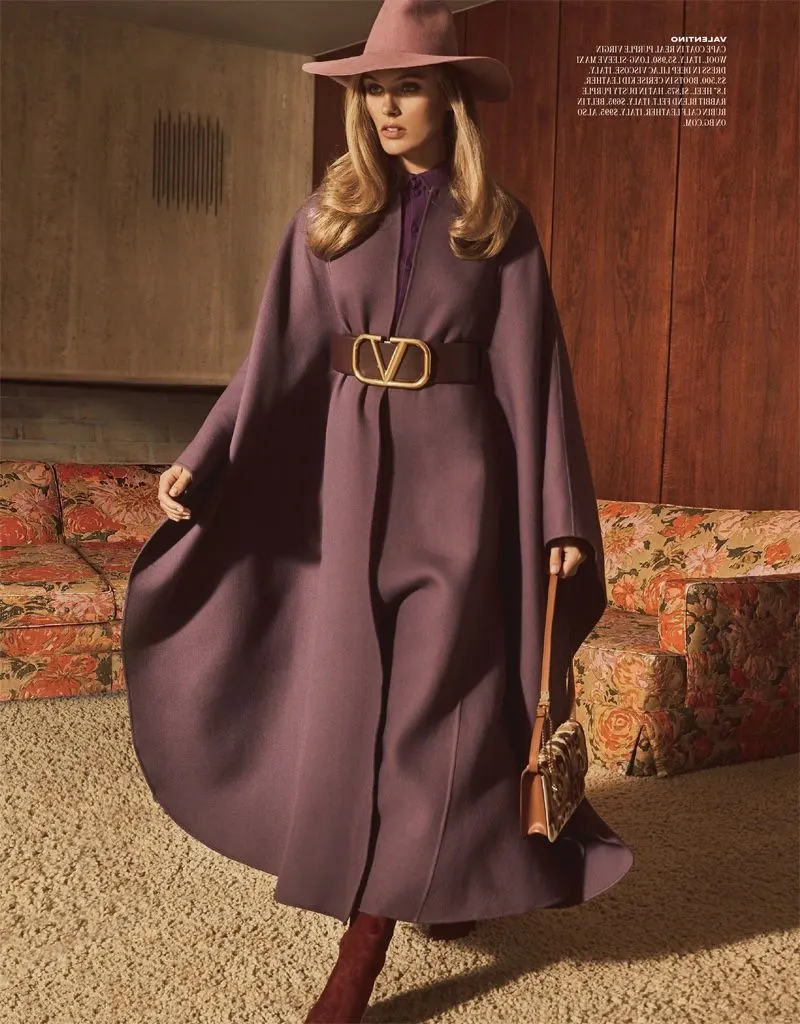 Buy Similar Here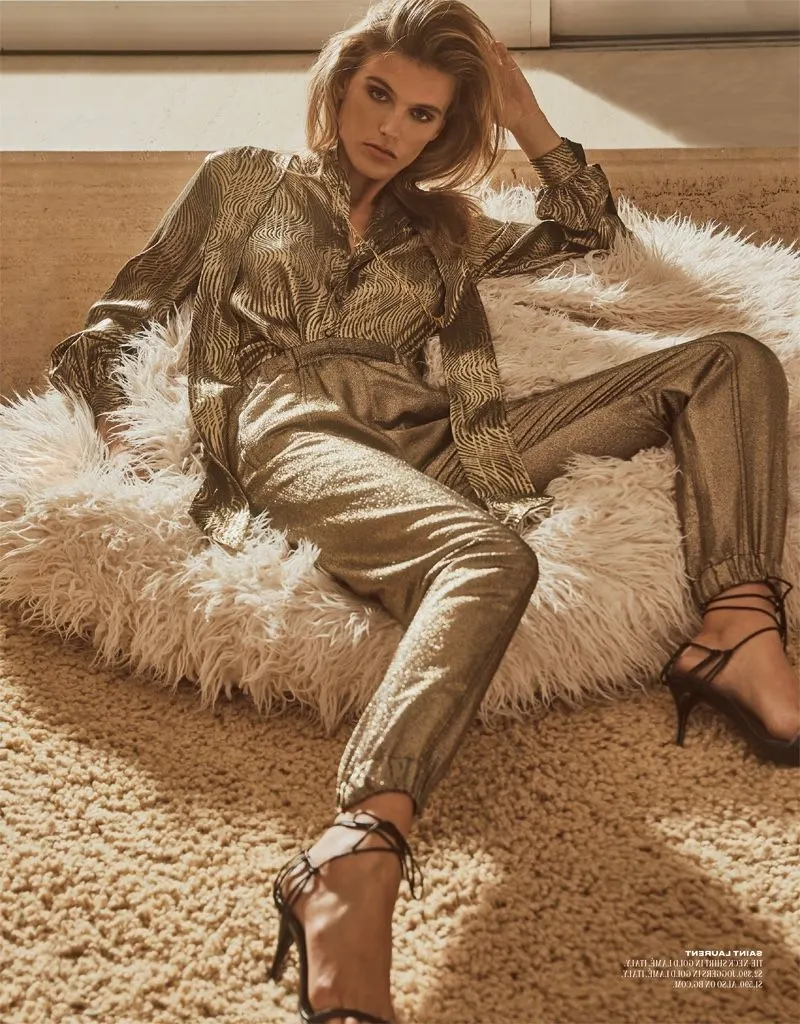 Buy Similar Here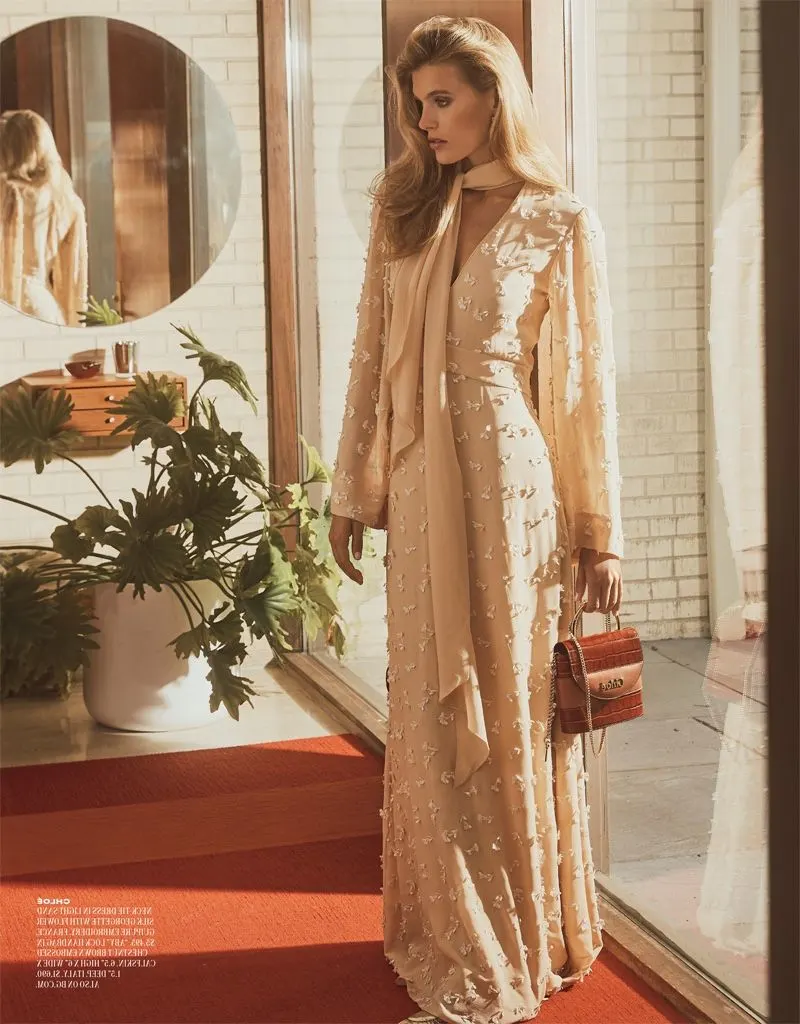 Buy Similar Here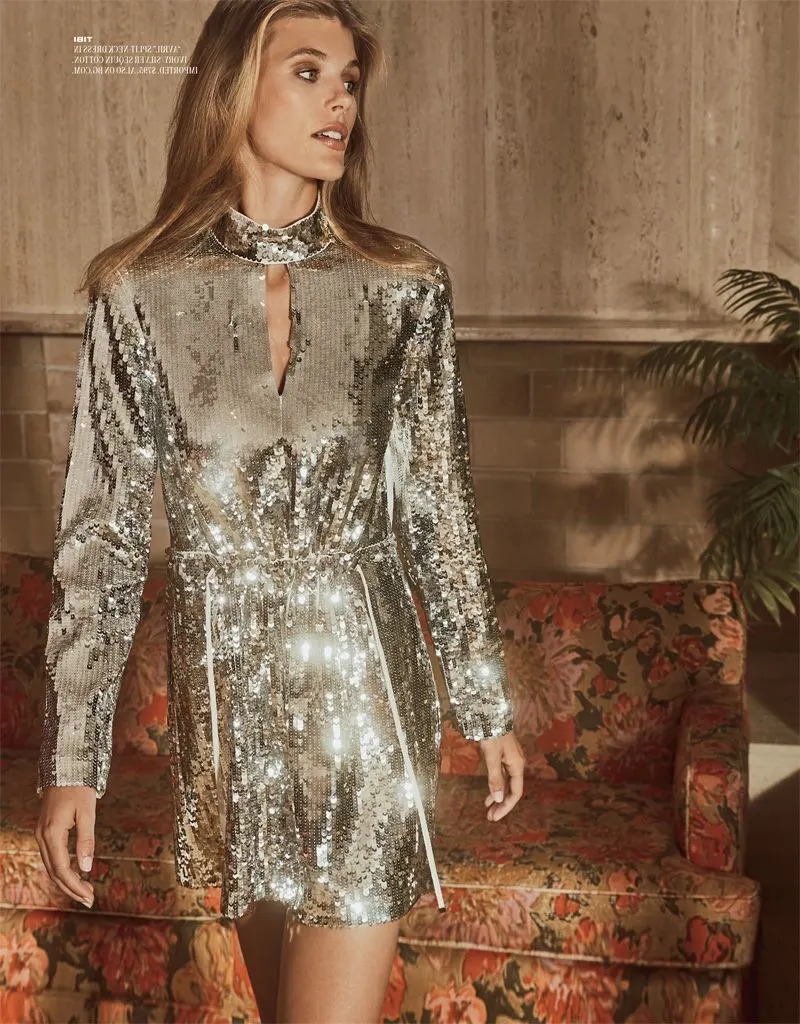 Buy Similar Here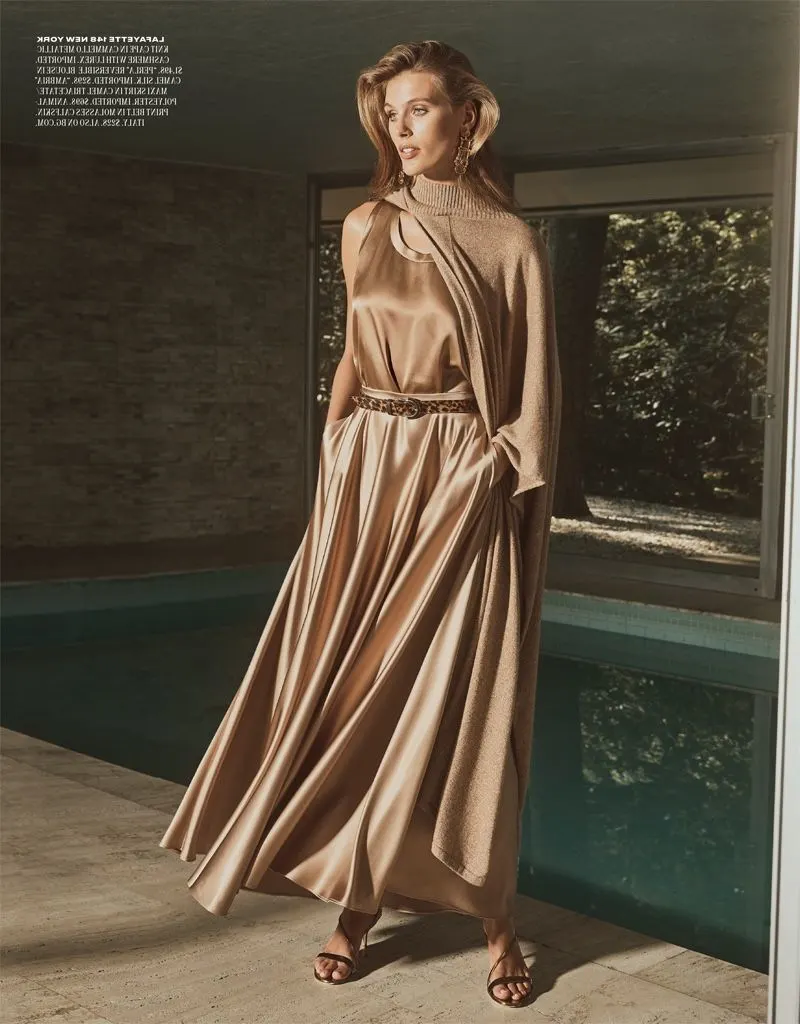 Buy Similar Here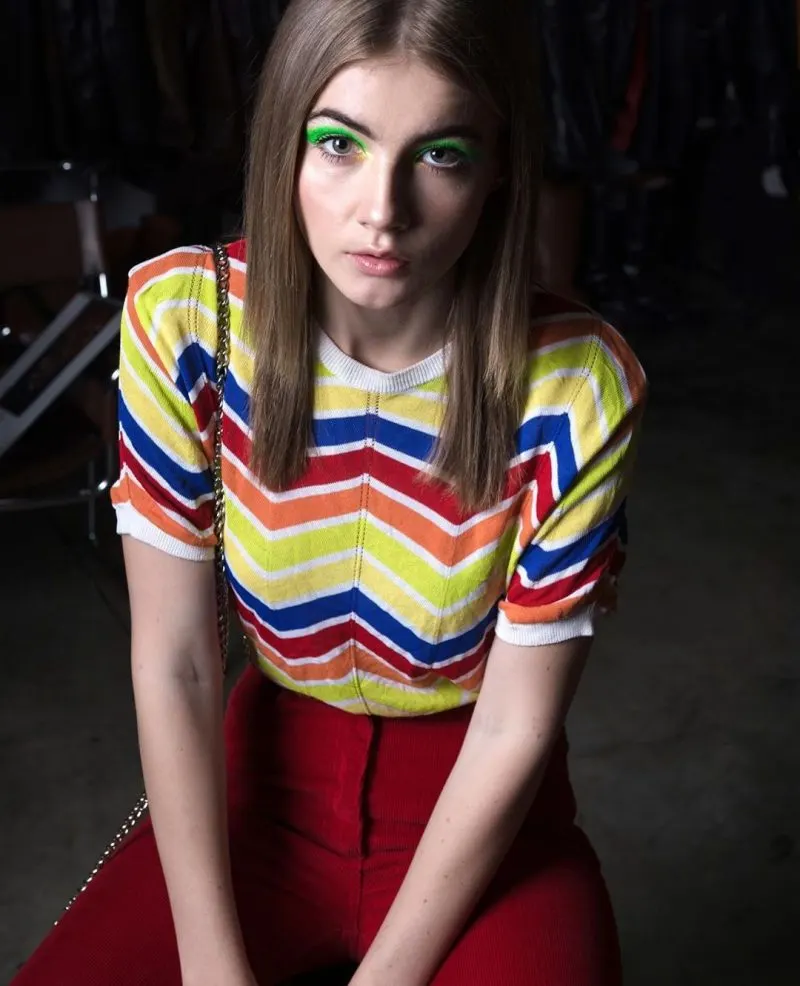 Buy Similar Here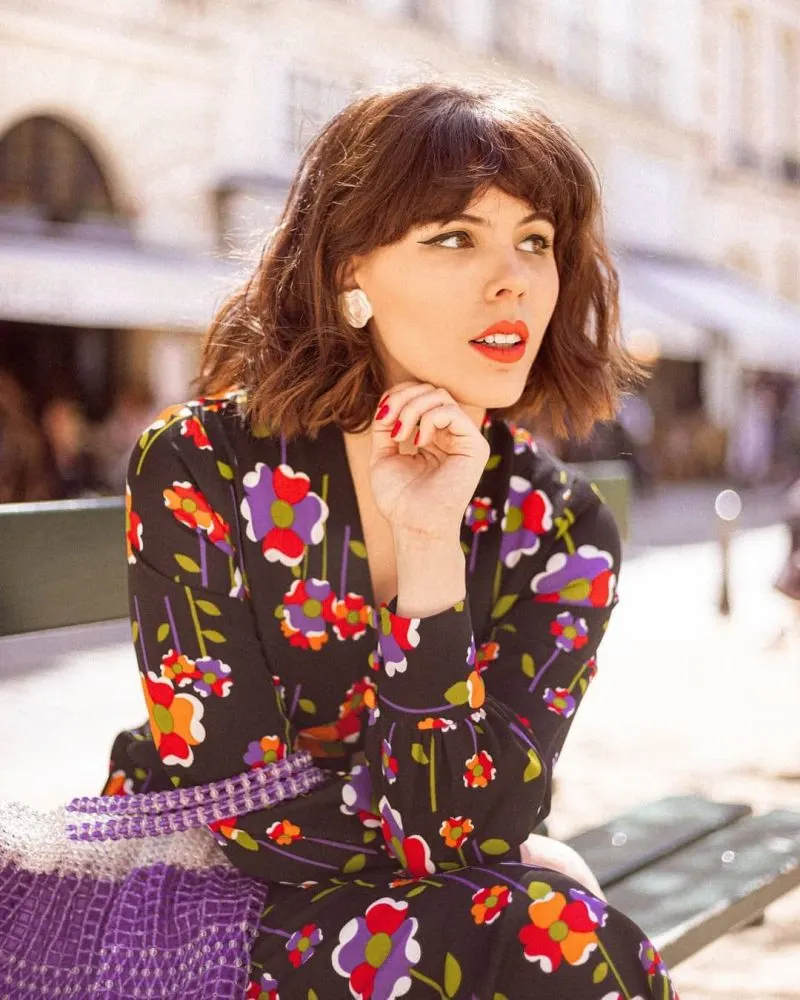 Buy Similar Here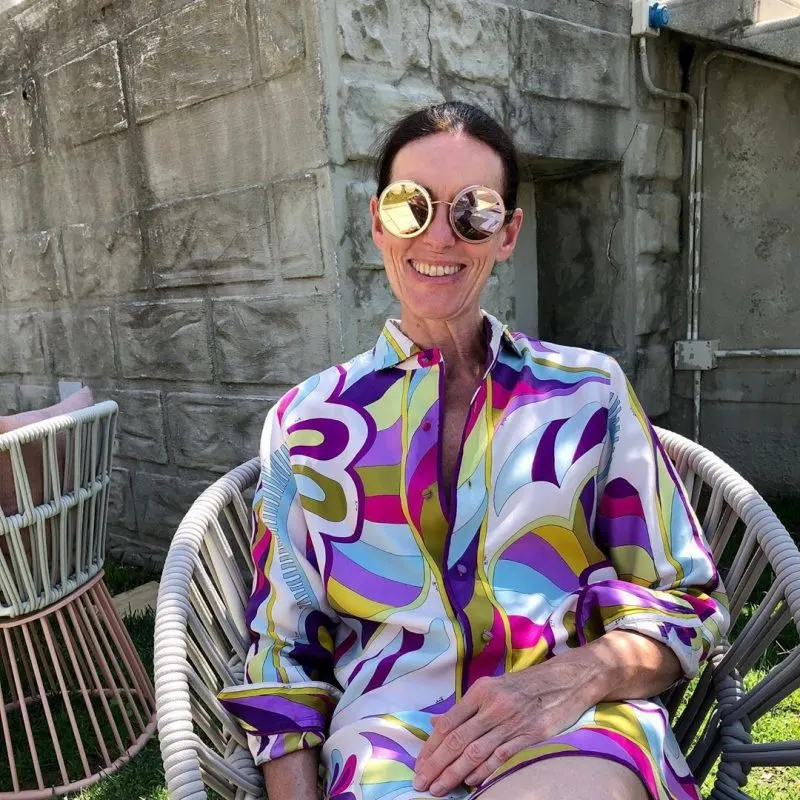 Buy Similar Here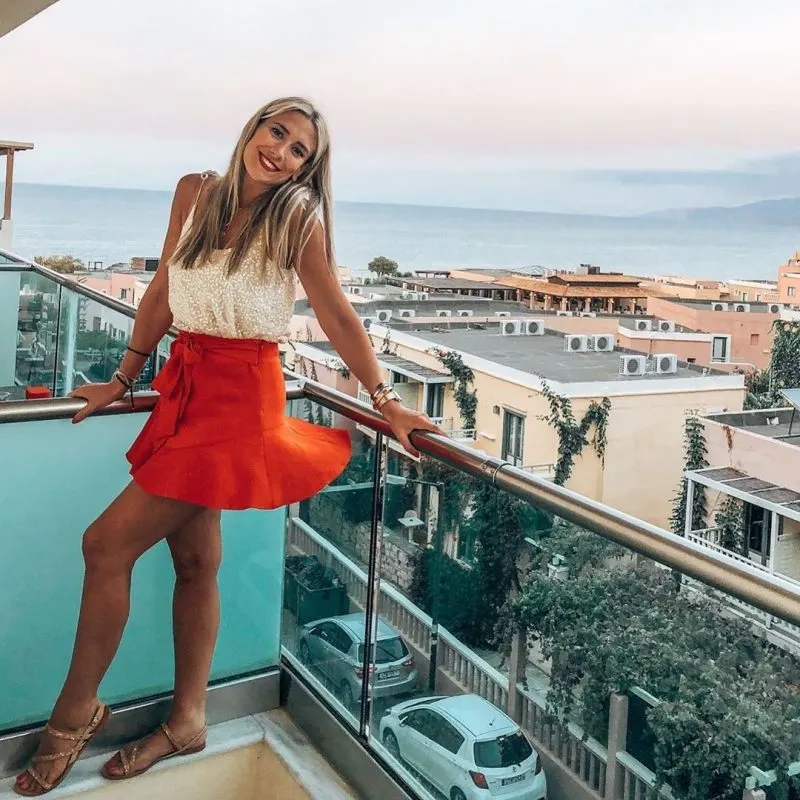 Buy Similar Here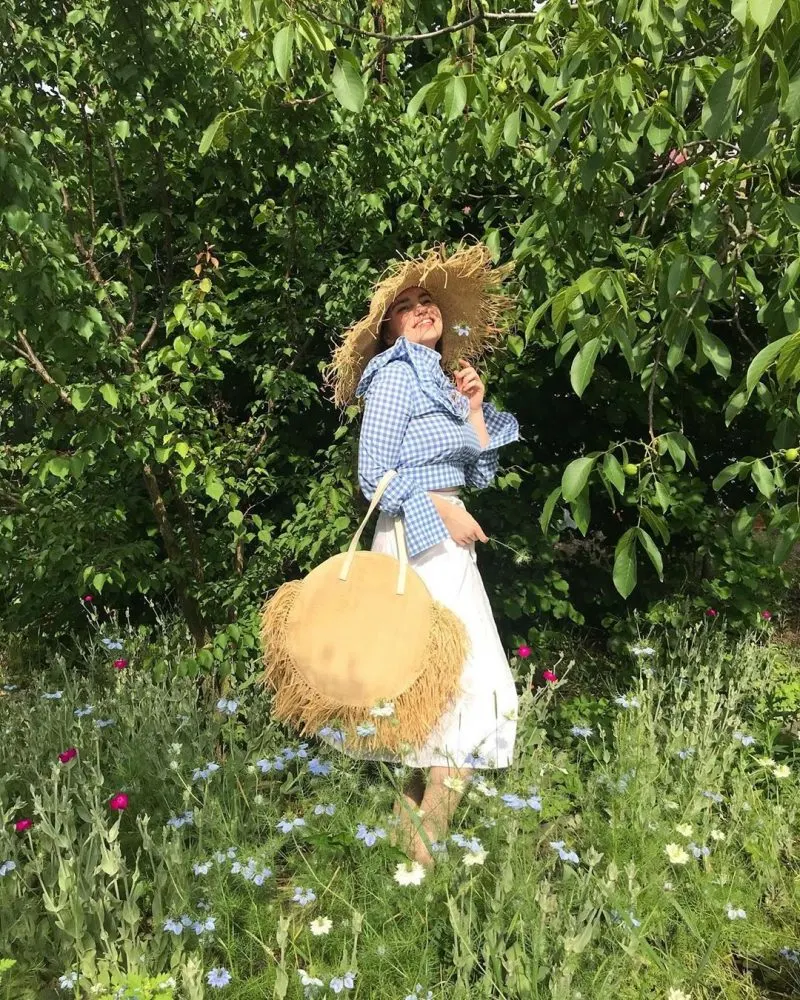 Buy Similar Here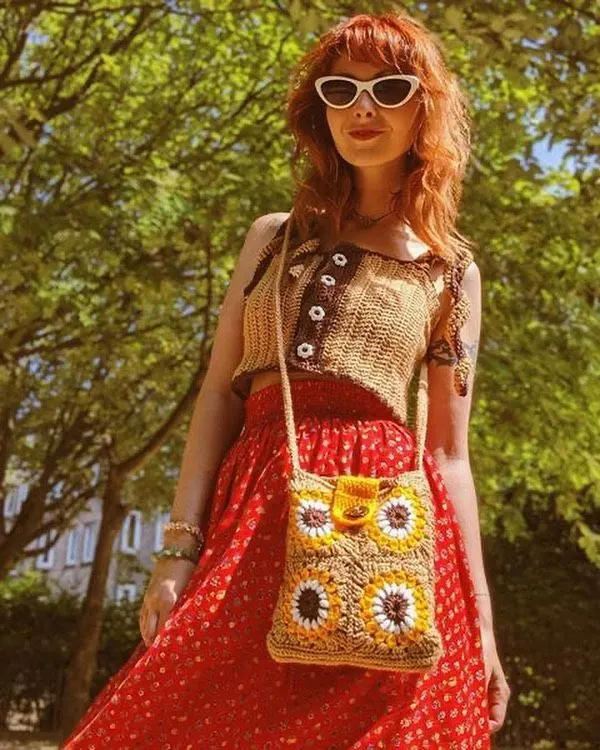 Buy Similar Here
UPDATE
1970s fashion is very similar to 1960s. In both styles, it is typical to wear clothes that are loose-fitting with a wide neckline and long sleeves. However, some of the important design differences include wearing flared jeans, wide belts and lots of bright color combinations in 1970. This year I am going to show you how you can recreate these looks on your own!
First, let's take a look at this super relaxed look that includes jeans with flared legs and fringed detailing bag. Love that cute red-white striped t-shirt. For an added touch of hippie chic style add some dangling earrings and use natural colors like browns or blues for your makeup palette.
Buy Similar Here
For those of you who are looking for an edgier look, then this 1970s outfit is perfect for you. The look includes a grey Houndstooth blazer with two pockets and a wide collar. For the bottoms, she chose navy flared pants to go with it. To finish the outfit, she wore a beaded bracelet and dyed her hair!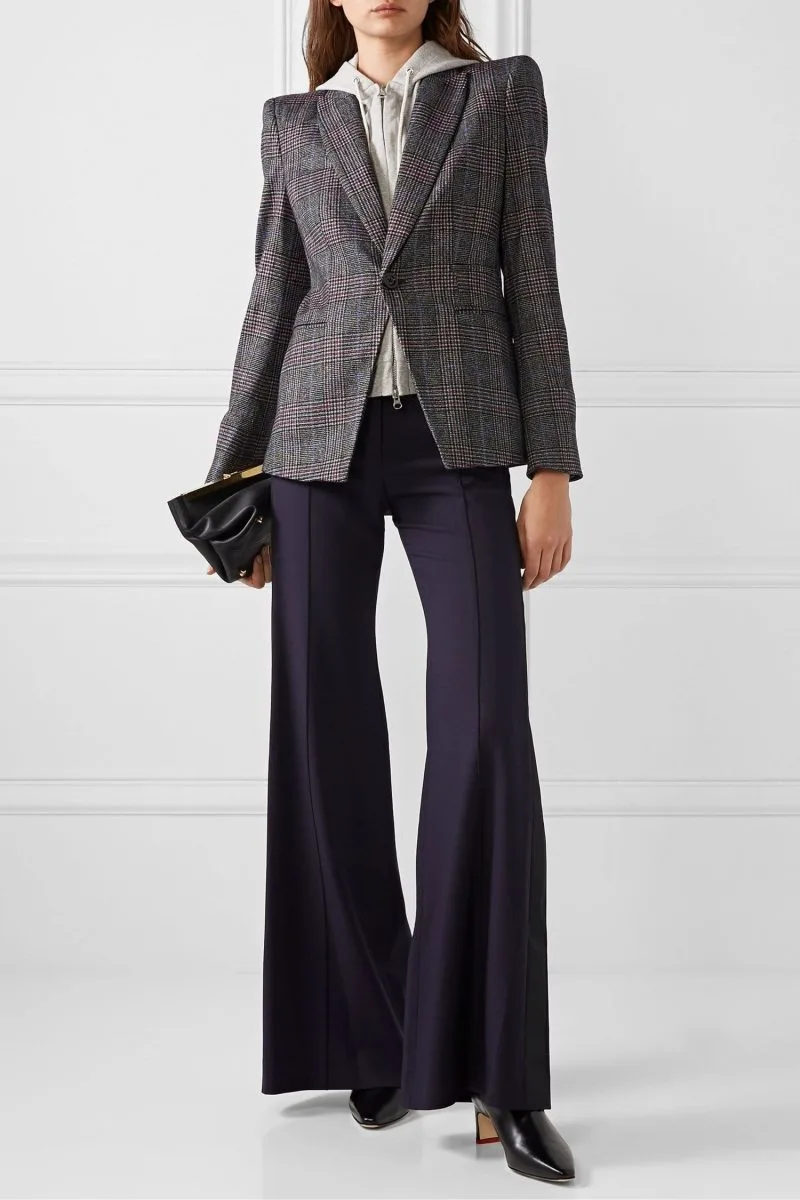 Buy Similar Here
I hope I got some great ideas for you to use yourself! Remember, fashion should be fun! Don't let certain stereotypes put you off trying new things.
For more of 1970s fashion, make sure to follow me on Instagram.