I have already shared with you some news regarding this year's must-try colors. This time I want to draw your attention to one of my favorite pastel colors called coral shade. This is an ideal choice for those ladies who want to underline their individuality and femininity.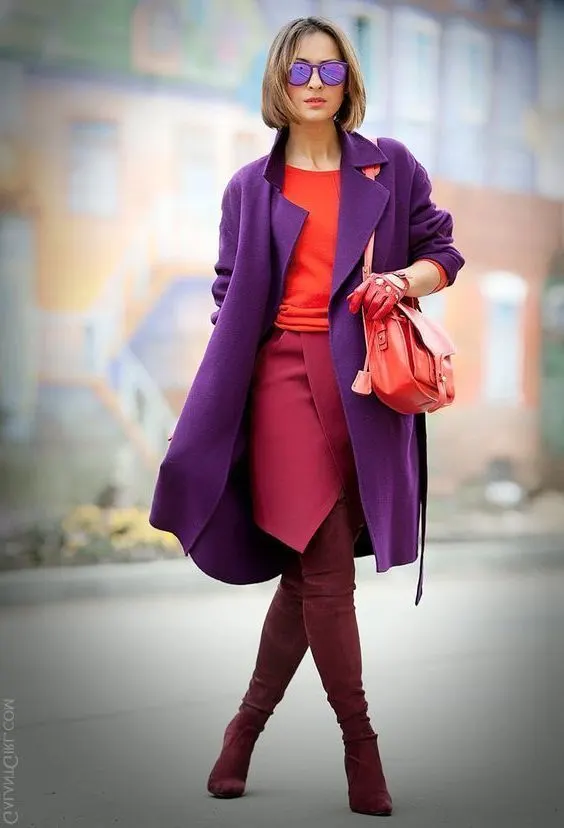 Buy Similar Here
It is also one of the most popular colors among stylish women nowadays. Although coral is a very feminine color, it's not at all off-putting or depressing thanks to it's bright tone.This fashion guide will provide you with some ideas on how to wear this shade and style it in order to get the best effect and stand out from the crowd.
As far as the color itself is concerned, coral can be worn in so many different ways. You can wear it in a casual and feminine way, or you can match it with a more structured outfit.
#1. Casual style with coral shorts and striped t-shirt
This casual look is super easy to pull off: you just need a pair of shorts and a striped graphic tee for example, and some accessories that will add a bit of pizzazz. It's all about highlighting your best features while minimizing your flaws.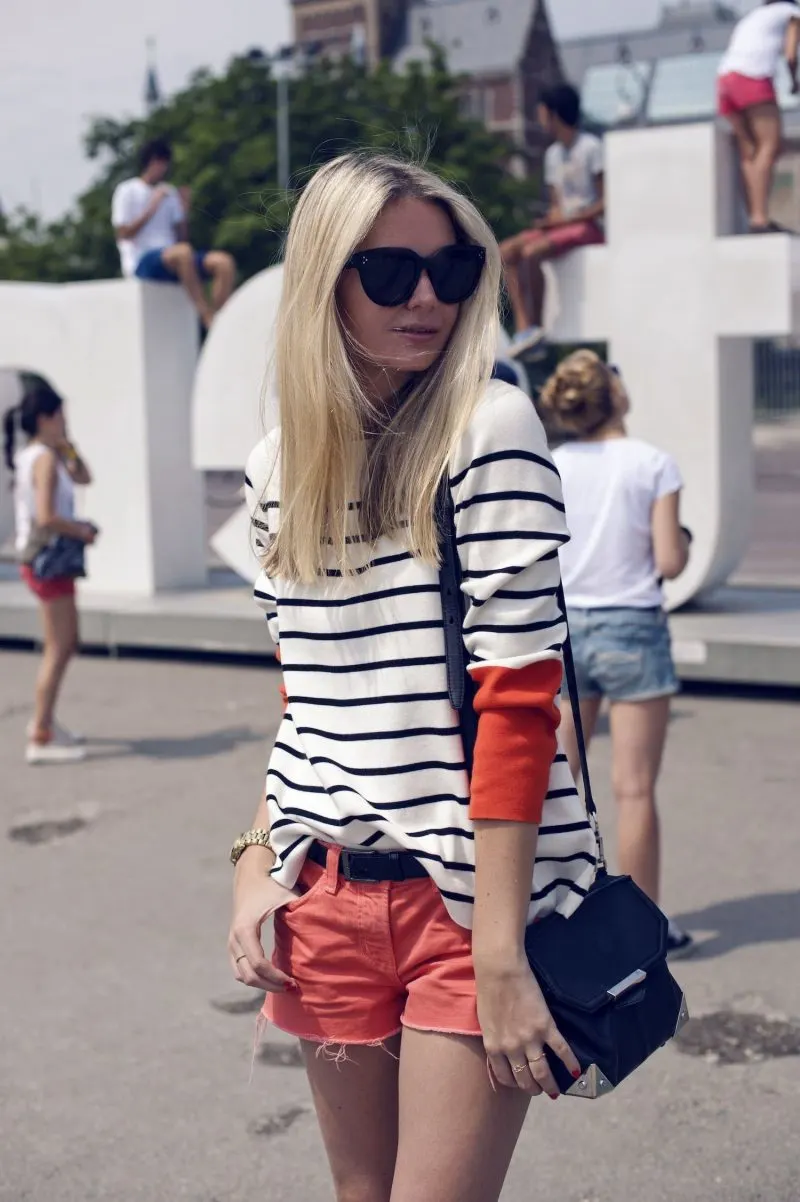 Buy Similar Here
#2. Casual style with dark jeans and coral top
For this outfit, you can wear a pair of dark colored jeans and a coral tee for example. The key is to keep your colors in balance together with some accessories that will add some visual interest. Wearing different tones on the same outfit offers versatility, because you can always change your attire to suit the occasion or your mood. Add pink shoes and a cozy trench coat.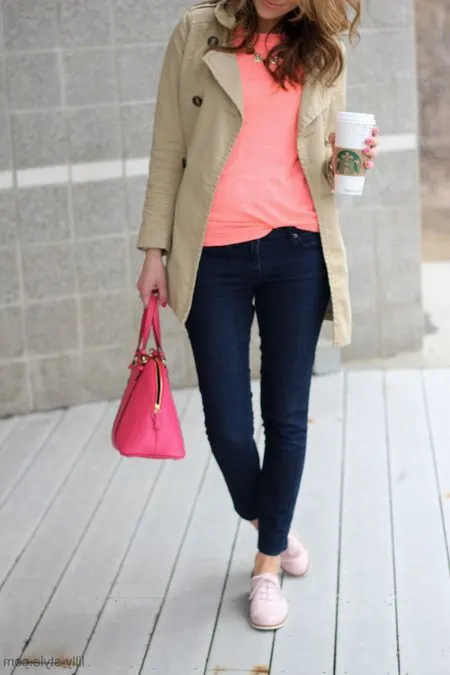 Buy Similar Here
#3. Casual style with coral dress and boho accessories
Here are some suggestions on how to wear this dress like a true fashionista! The scalloped hemline, the pretty neckline, and the floral print are all details that make this piece very special. If you'd like to wear a colored piece of clothing but you're afraid it won't match or pair well with your accessories, try to keep the focus in one area or another.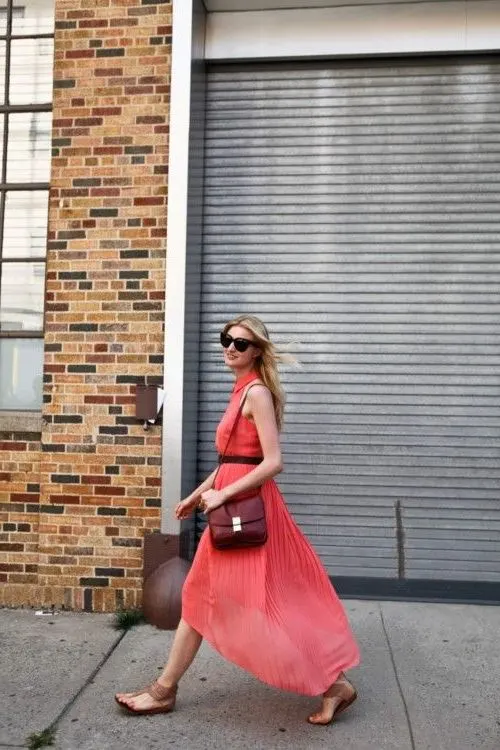 Buy Similar Here
#4. Casual style with coral blouse and floral skirt
If you want to brighten up a little, you can wear this chic look. The floral printed skirt is a very nice addition to this outfit because it adds a bit of charm. You can wear a top that has long sleeves, for example – the most important thing is to make sure your colors go well together and that your outfit stands out from the crowd even if it's understated.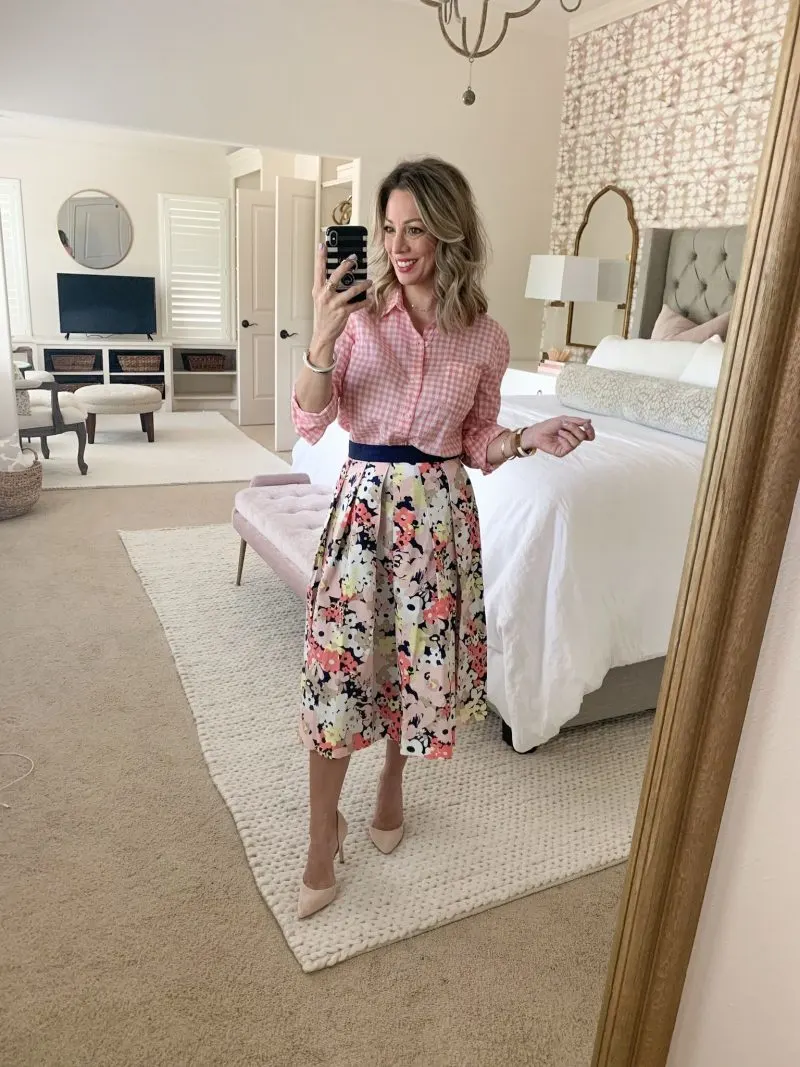 Buy Similar Here
#5. Casual style with coral shirt and white pants
This outfit is perfect for lounging around on sunny days! You just need a shirt or T-shirt in the coral color paired with some white pants, and there you have it. This is a very easy way to look really stylish and comfortable at the same time.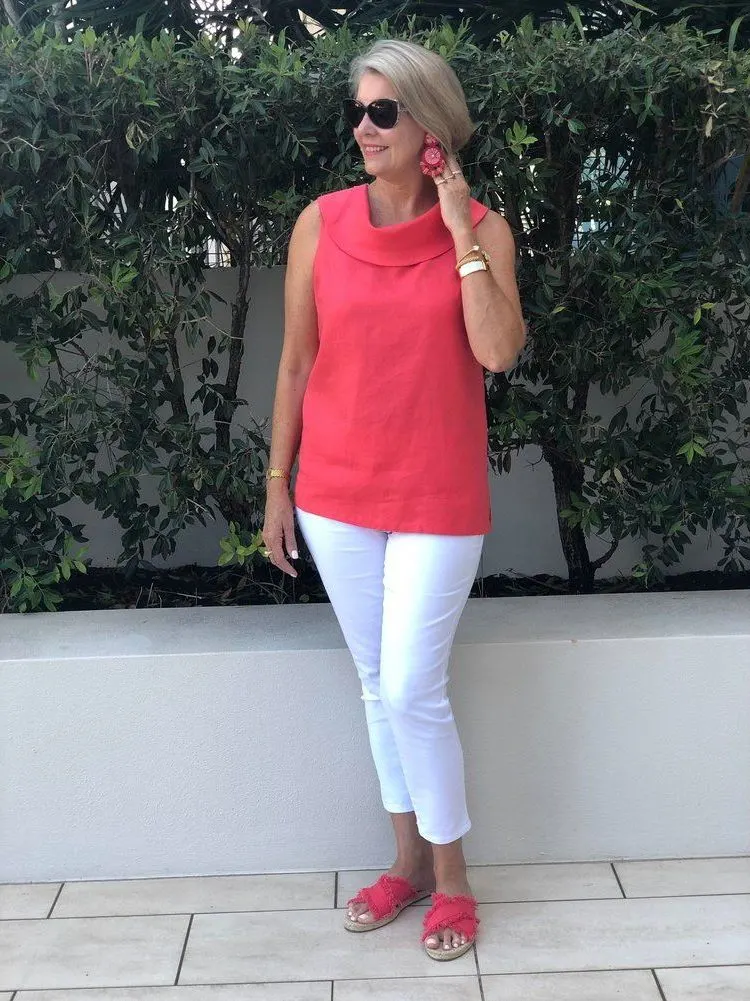 Buy Similar Here
#6. Casual style with coral shirt and white shorts
If you want to work out in a stylish outfit, you can opt for shorts with a coral color. This simple but huggable combination can be worn with a cardigan or pullover for a chilly summer season.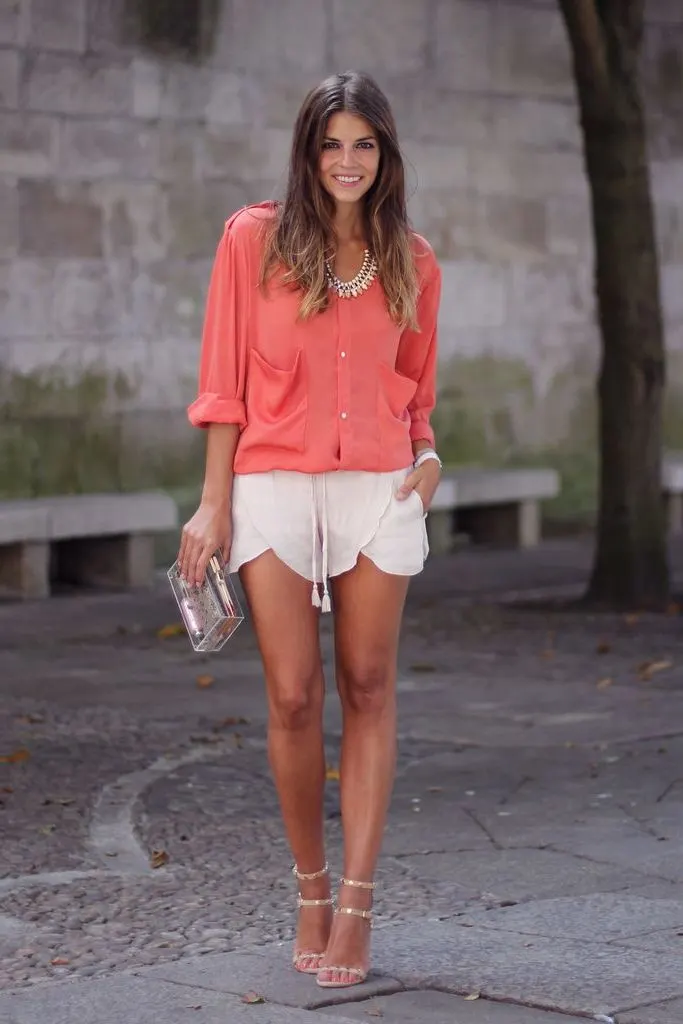 Buy Similar Here
It can be paired with different shades. Believe me, you can create so many interesting looks by wearing it in real life. You can keep this color as the main hue of your outfit. Of course, there are chances to keep this shade as an accessory, by wearing it on shoes, bags, and other statement accessories and jewelry.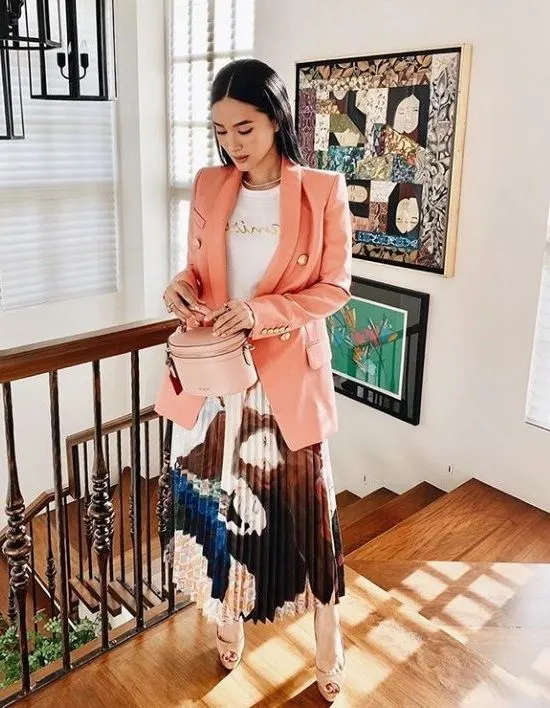 Buy Similar Here
Anyway, I want you to take a look through this street style compilation and find the best ways on how to wear coral in your everyday life. I would love to hear your thoughts in the comments below.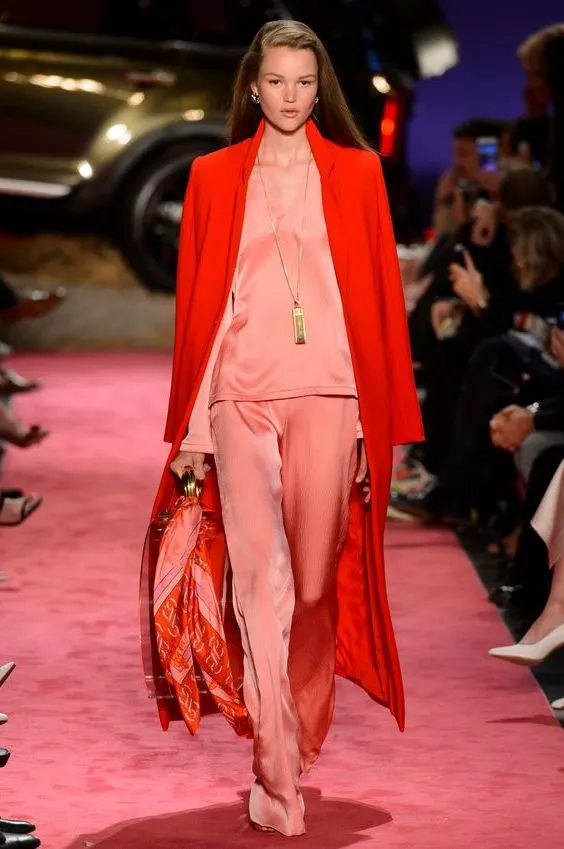 Buy Similar Here
I love to see babes who keep things relaxed and casual by wearing coral relaxed fit shirts styled with bright white skirts and cool wide-brim hats. If you are more into a sophisticated and sporty look, then you might be interested in wearing coral suit jacket atop numbered graphic T-shirt styled with black glossy leather leggings paired with animal print lace-up slip-on shoes.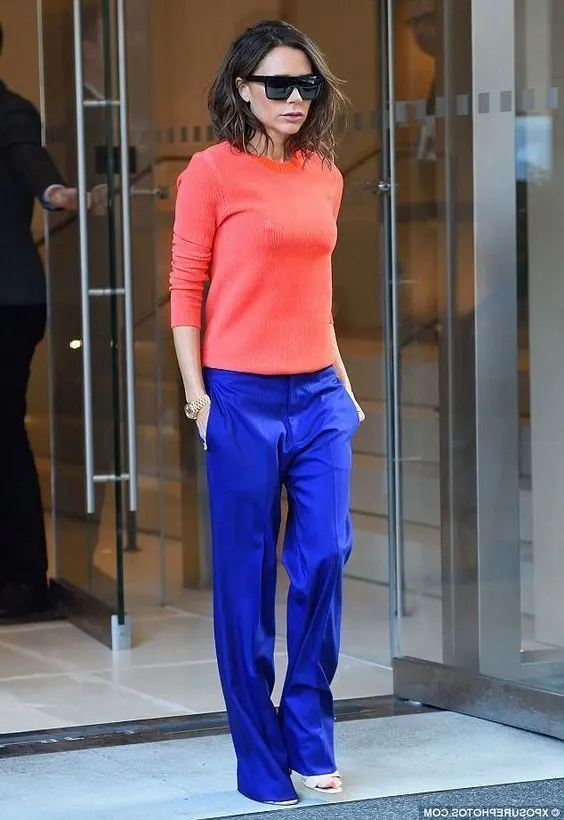 Buy Similar Here
If you don't feel like wearing this shade as your main color, then you can use it on your favorite pointed-toe glossy pumps that can be styled with dark washed skinny ankle-length jeans and white peplum top.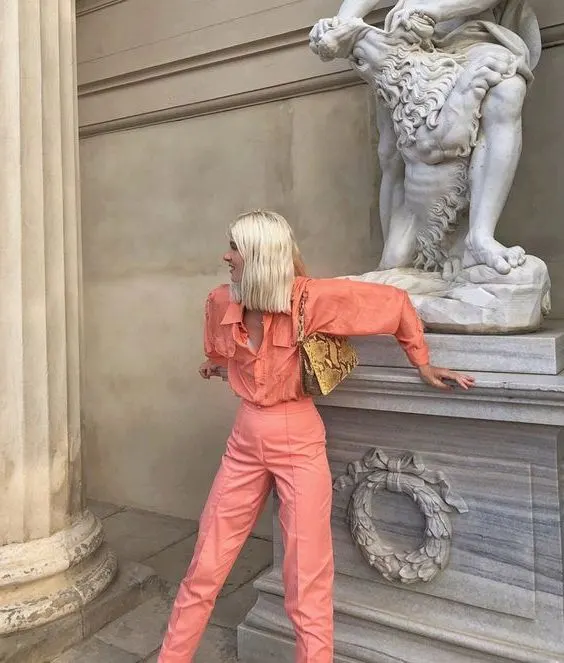 Buy Similar Here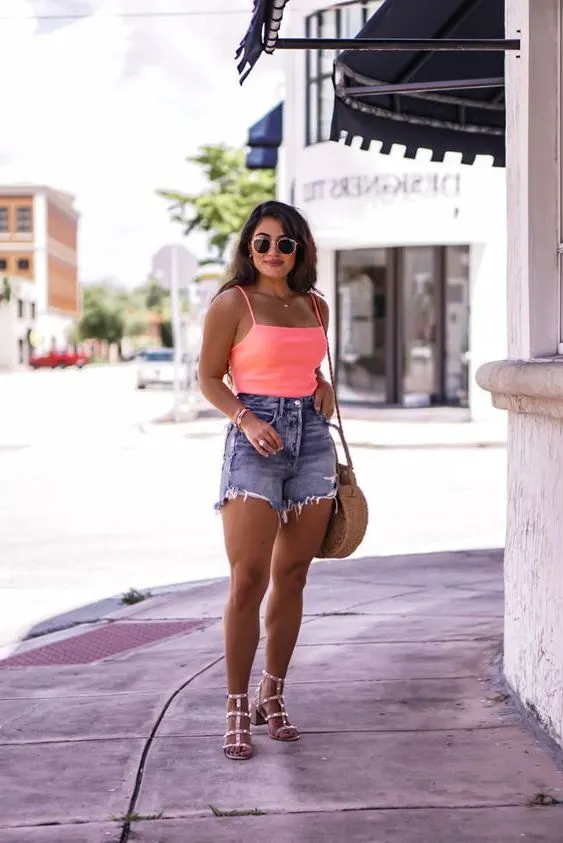 Buy Similar Here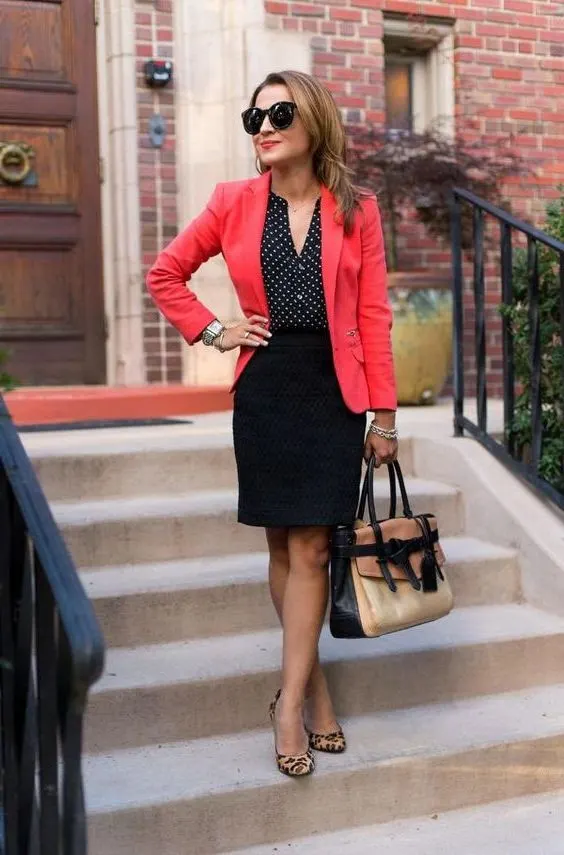 Buy Similar Here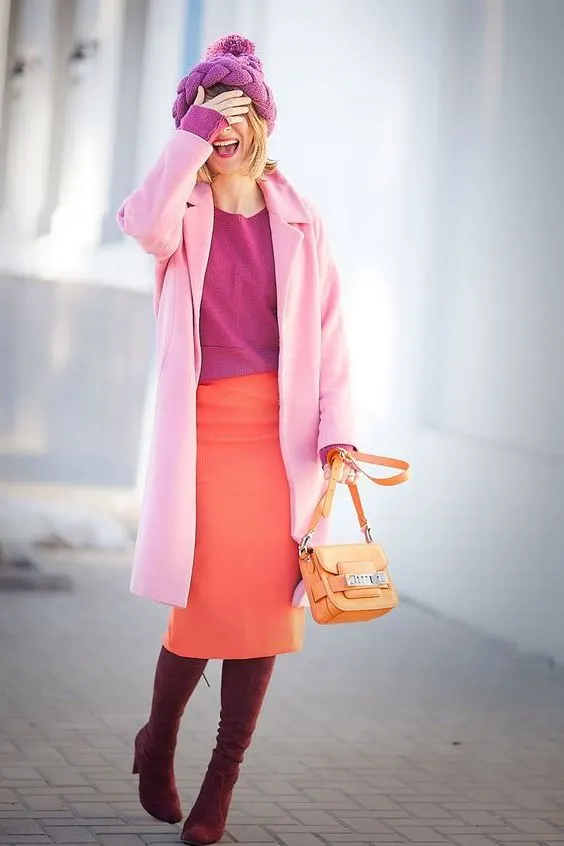 Buy Similar Here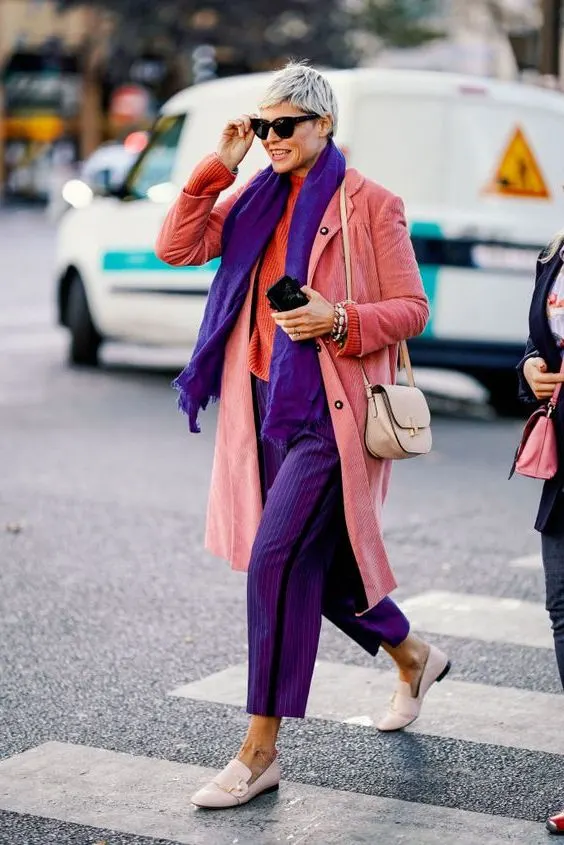 Buy Similar Here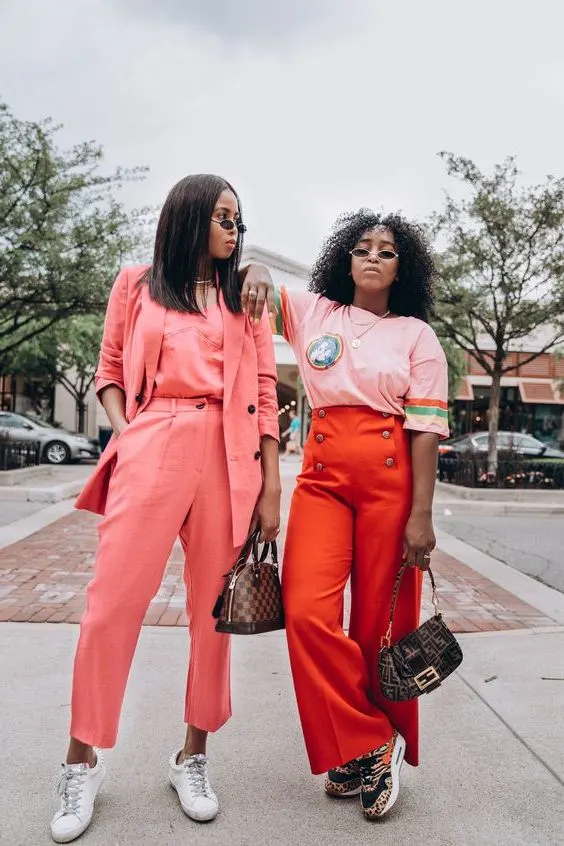 Buy Similar Here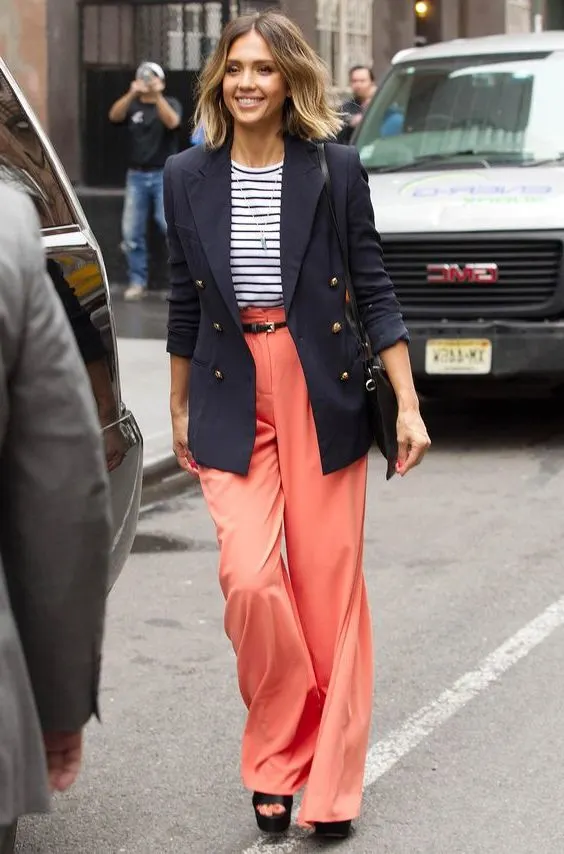 Buy Similar Here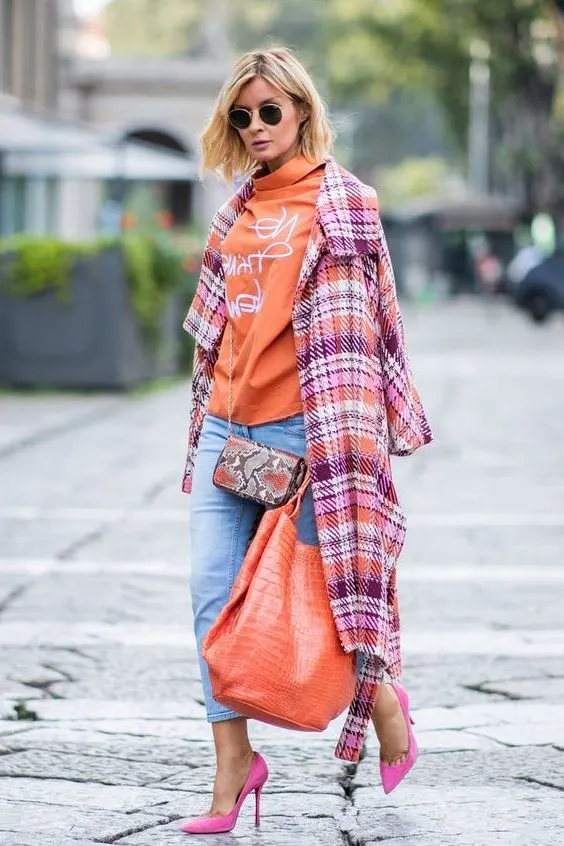 Buy Similar Here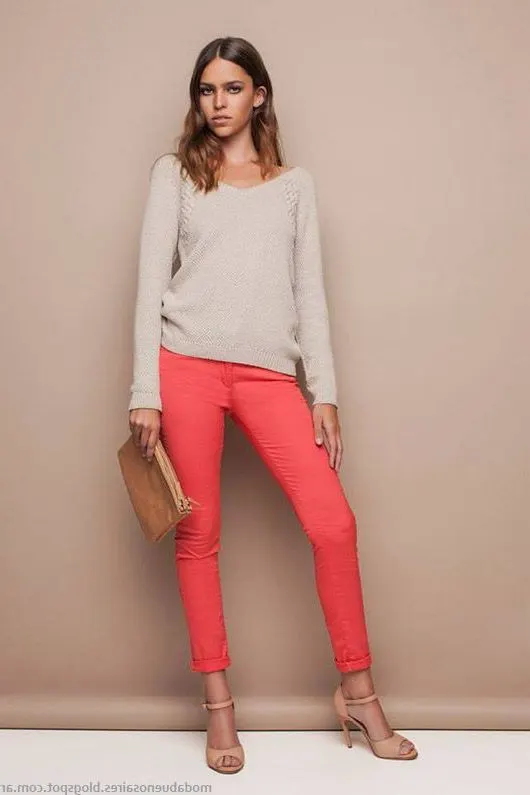 Buy Similar Here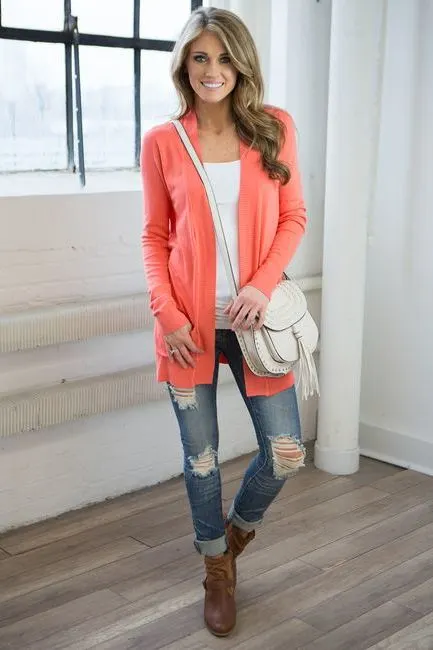 Buy Similar Here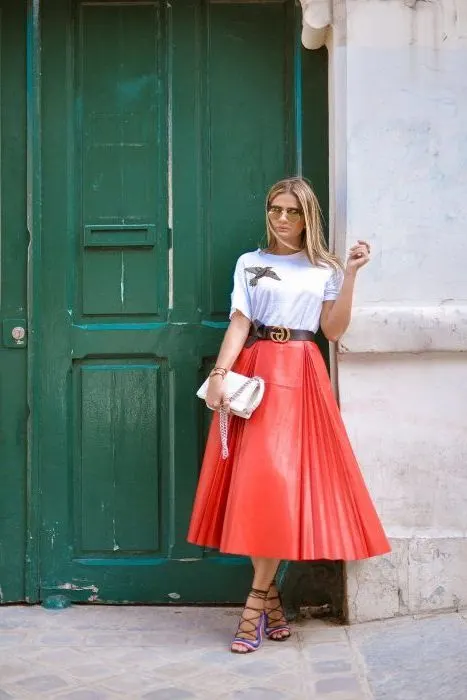 Buy Similar Here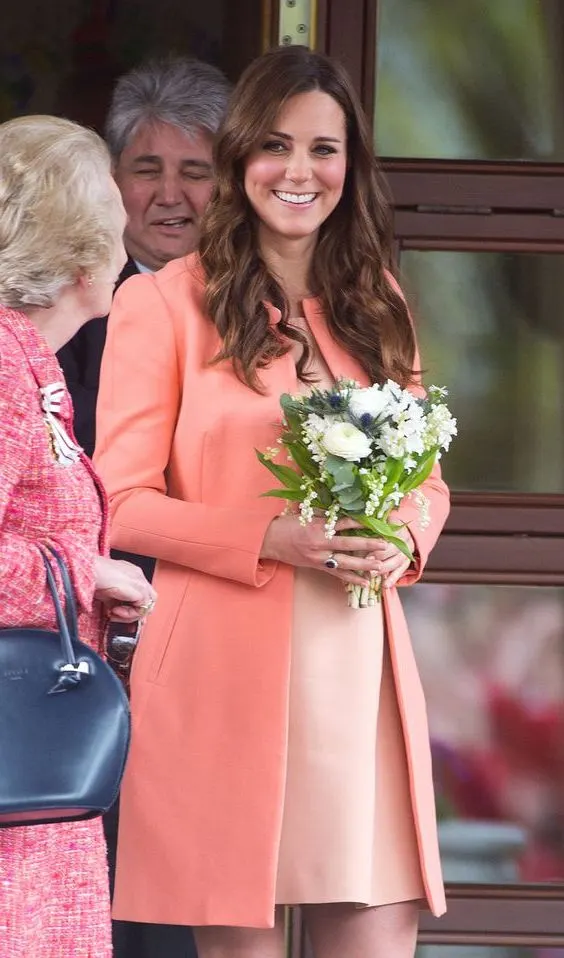 Buy Similar Here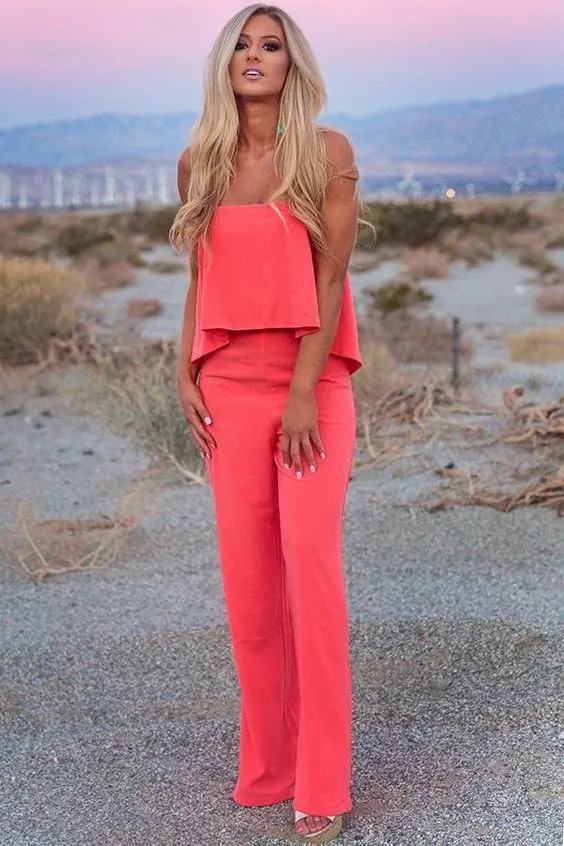 Buy Similar Here
A relaxed white shirt is tucked in coral skirt-pants completed with nude heeled pumps. Check out other cool ways how to wear white shirts this Summer, I am pretty sure you gonna love these combos.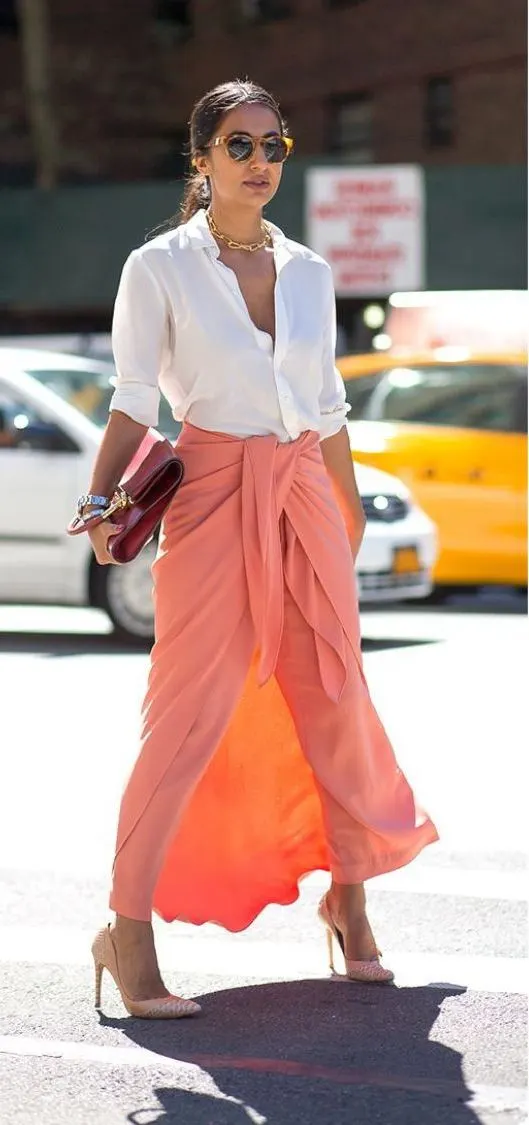 Buy Similar Here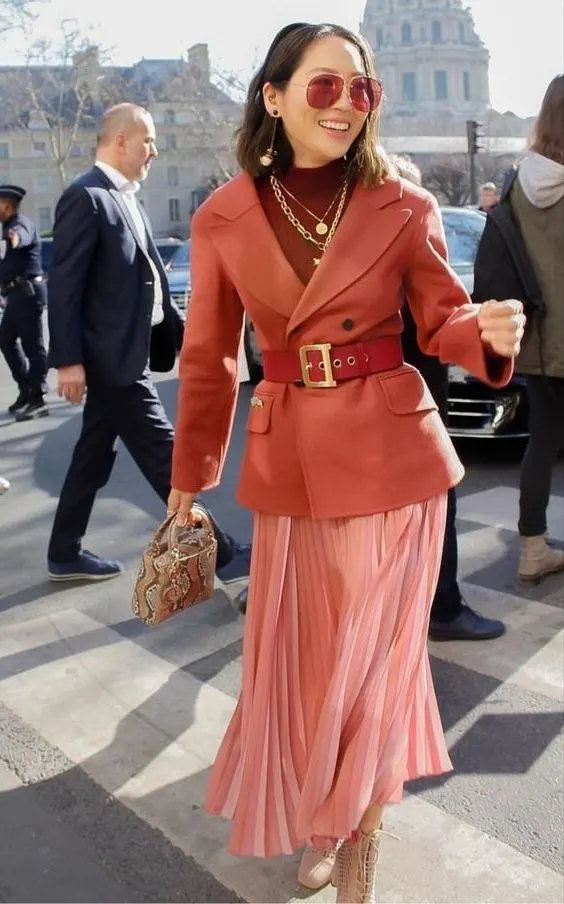 Buy Similar Here
Coral is the perfect choice for any season or occasion. The best part is that this color compliments every skin tone across the globe. This vibrant yet mellow color embraces us with warmth and nourishment to provide comfort and buoyancy in our continually shifting environment.
The coral color is as strident as it is scintillating, at least, it can be when it is worn the right way. You don't have to worry about the season or the style. I really hope these ideas on ways how to wear coral color this year can help you in styling up your fancy outfits.
Source: OutfitTrends