This time I want to draw your attention to my favorite street style images, where ladies appear in beanies. These style ideas will show you how to wear beanies in real life. This hat is a fashionable piece that is not only comfortable but also stylish. It can be found in plenty of colors and styles.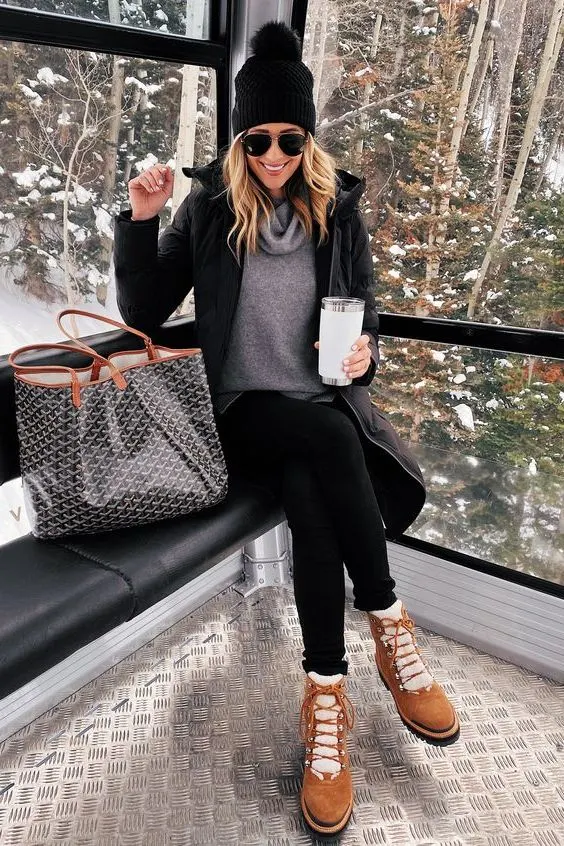 Buy Similar Here
We see a young lady wearing a black pom-pom beanie styled with a black down coat, slouchy grey sweater, black leggings, and shearling hiking boots. In love with these aviator sunglasses.
Beanies for women are an excellent choice in cold seasons and they can be a quick and easy solution to every woman's problem with hair. You can wear it as an accessory or even change your look completely! In this article we will show you some of our favorite beanie trends, and the different ways to wear them.
Here are tips and ideas on styling a beanie:
1) Opt for a oversized hipster-style beanie to completely change your look.
2) Pile up hair into a bun secured by the beanie on top of your head.
3) Give the beanie a romantic touch by wearing it with pastel colors.
4) Pair your beanie with a denim jacket and pair it with skinny jeans.
5) Carry over the trend and add a bright scarf and colourful boots to make an outfit complete.
6) Try to keep the bulkiness to a minimum and choose a style that will not make you look like you are wearing a hat on a hot day.
7) Beanies are the ideal item of fashion for women who want to change their look in cold months with minimal effort using the same piece of clothing.
8) You can also take advantage of them for layering different pieces of clothing together; think about layering over your favourite plaid shirt or simply pair it with jeans.
9) A good way to wear your beanie is to take advantage of the shape of this piece. It gives you the ability to add a cute, tomboyish touch to your look and feel comfortable in any kind of weather.
It can be made of different materials, starting from cotton to heavy wool. They are ideal for cold seasons wear, as they will keep your head and ears warm. There are lots of ways how to make them look awesome on you, as you can choose a matching color to suit your outerwear and other accessories or make them look different and bright. Indeed, there are many fashionable ways to wear this cool accessory. Read on to find out my favorite tips and ideas.
Check out that cool ribbed slouchy beanie styled with a biker style black leather jacket, grey hoodie and cuffed grey joggers. Complete this style by adding white sneakers: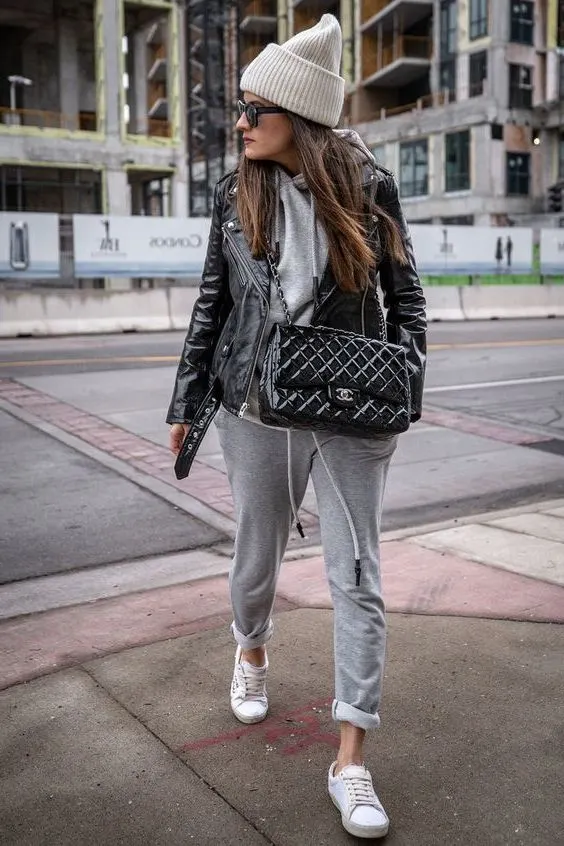 Buy Similar Here
I think my outfit would look too much boring without this slouchy hat. You can create so many different looks by wearing it with your favorite coats and jackets. For instance, you can go fully black by teaming your black beanie with an all-black ensemble. Or you can choose a bright blue hat and pair it with neutral or earth hue outfits.
Love the simplicity of this look consisting of a grey beanie, simple white tee and ripped jeans: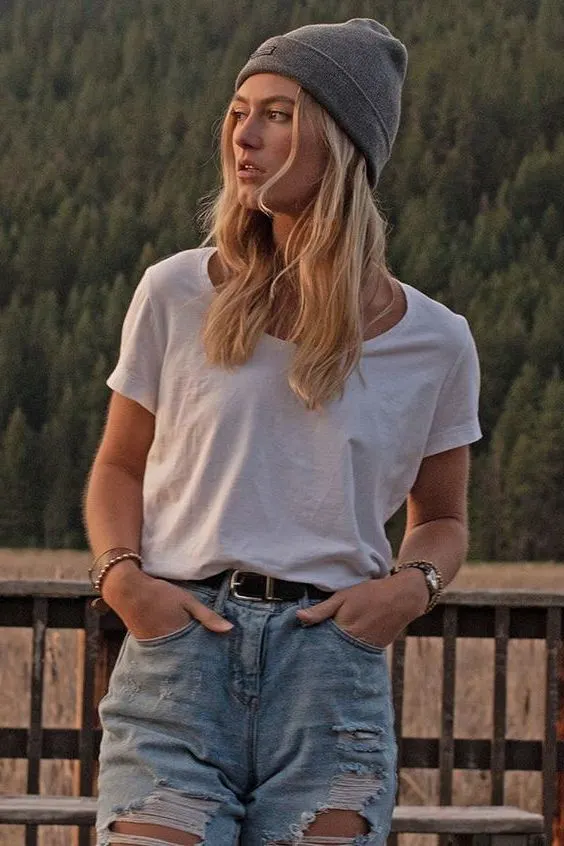 Buy Similar Here
The beanie will add a pop of color to any look. Try on simple brown or grey beanie and style it with layered looks. Personally, I recommend to look through all these images and choose your favorite outfits. Let me know which ones are your favorite in the comments below.
A kind of nautical touch is felt in this look, don't you think so? We see a ribbed knit black beanie worn with a cream-white hoodie, a black peacoat, cuffed wash blue jeans, and black combat boots. If you want to see more ideas on how to wear nautical trend, check out my post where I share lots of inspiring looks: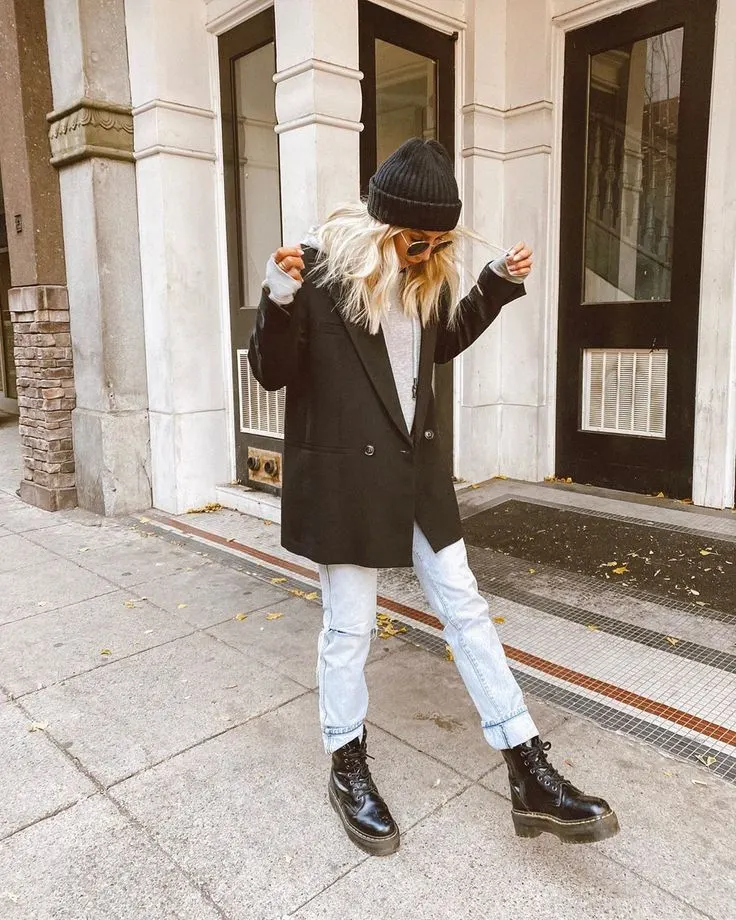 Buy Similar Here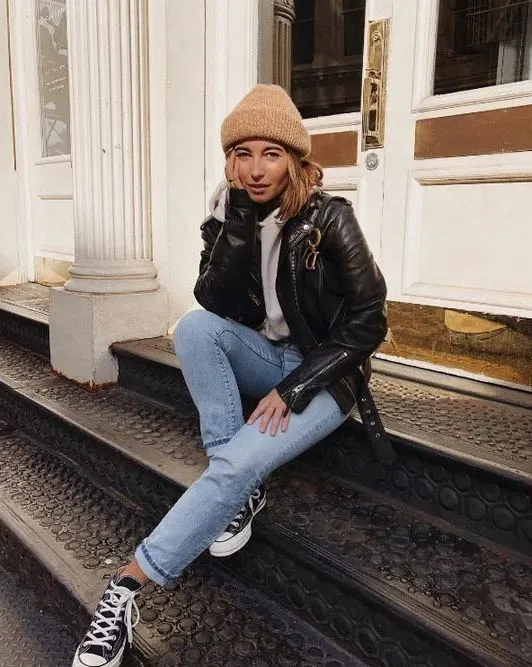 Buy Similar Here
We see a cute beanie styled with a teddy bear jacket, black leggings and black hiking boots. See more cool ways how to wear leggings this spring, I've got some cool ideas to share.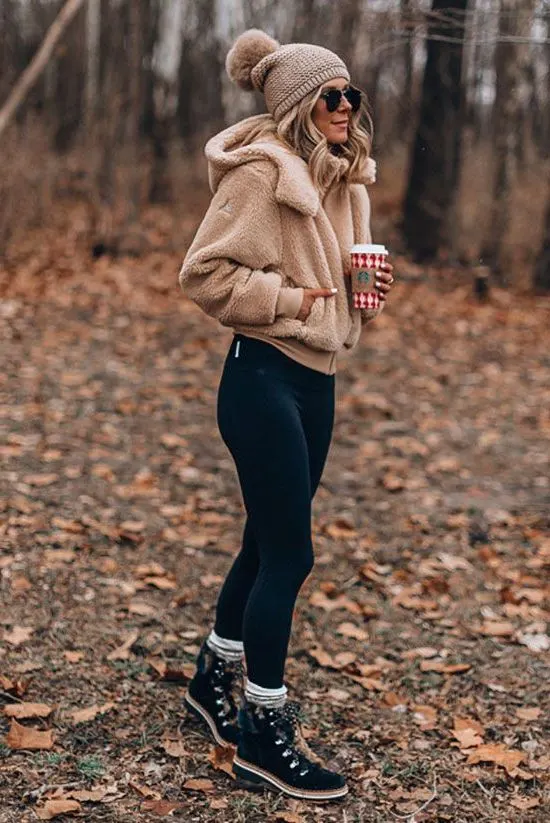 Buy Similar Here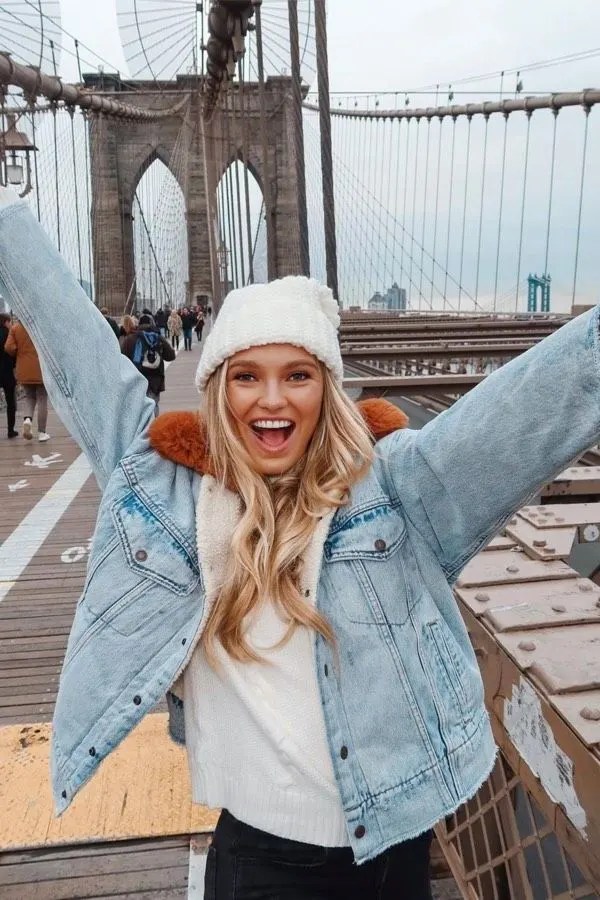 Buy Similar Here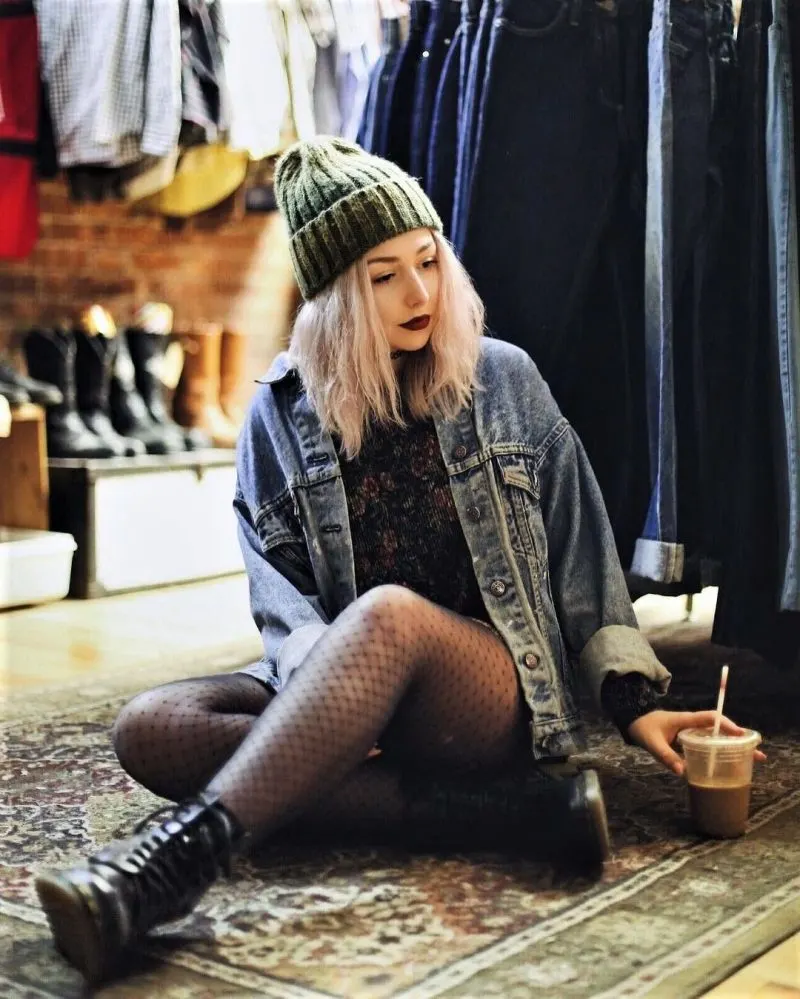 Buy Similar Here
Buy Similar Here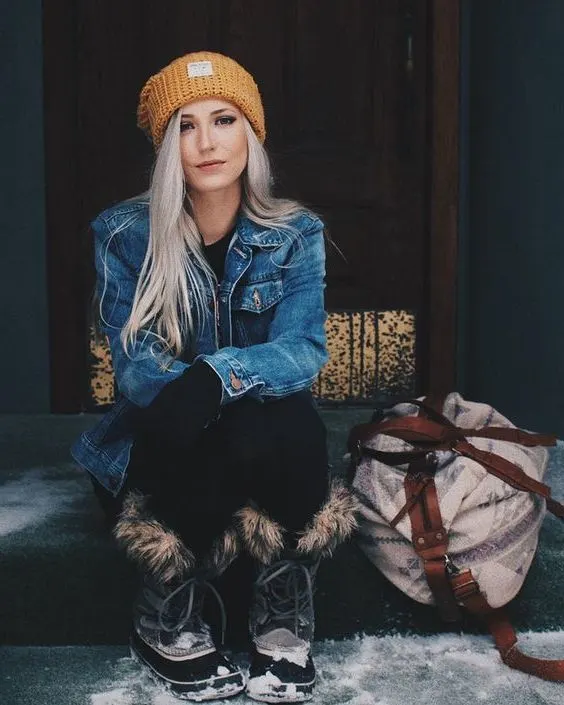 Buy Similar Here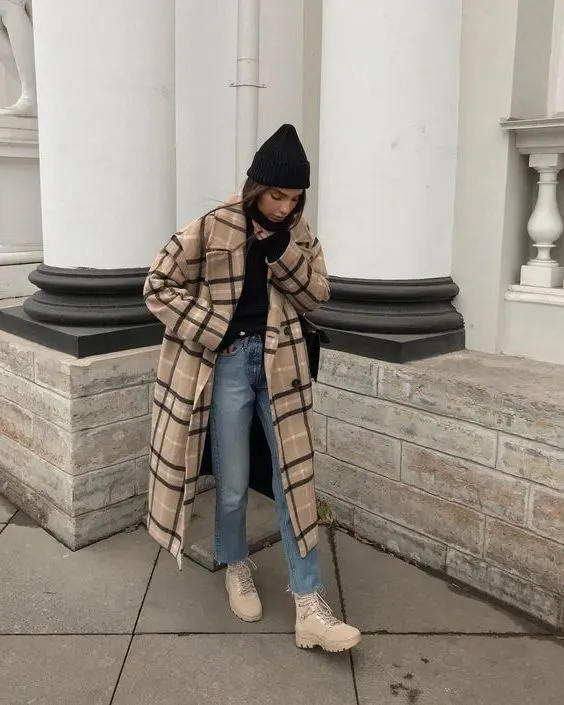 Buy Similar Here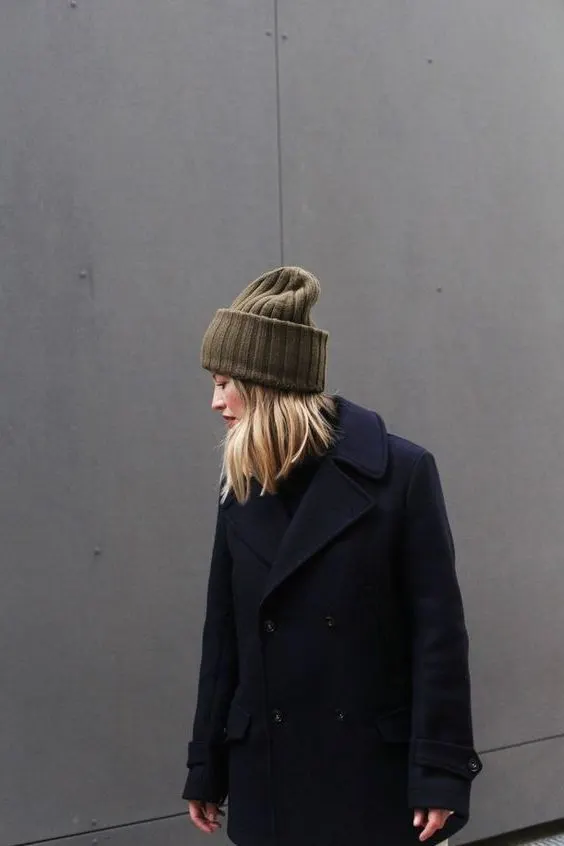 Buy Similar Here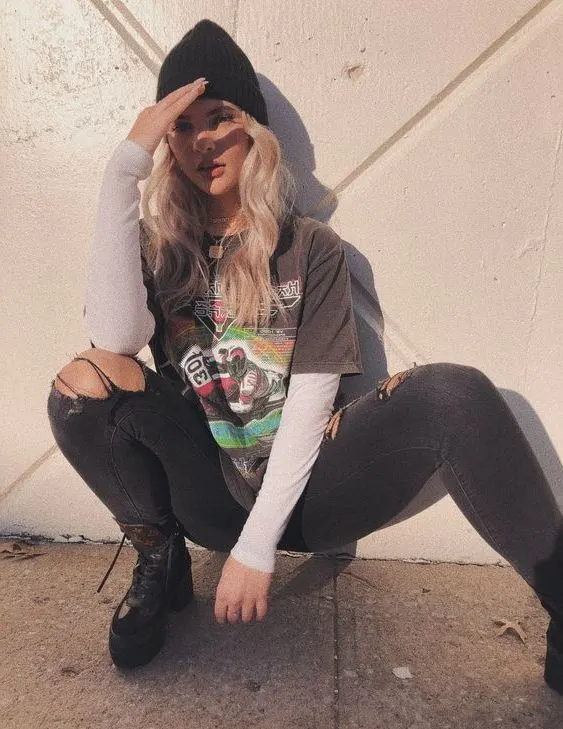 Buy Similar Here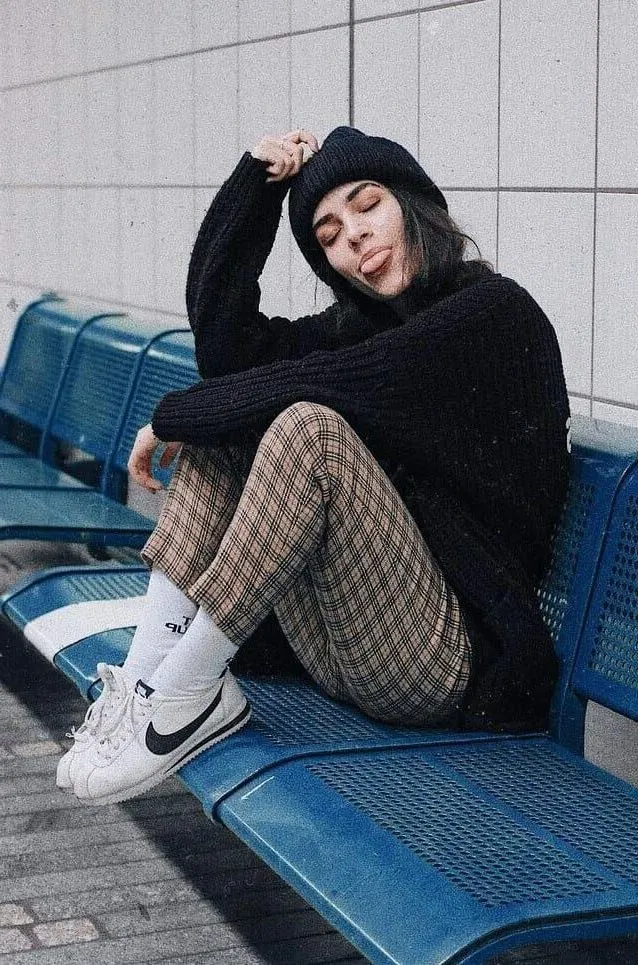 Buy Similar Here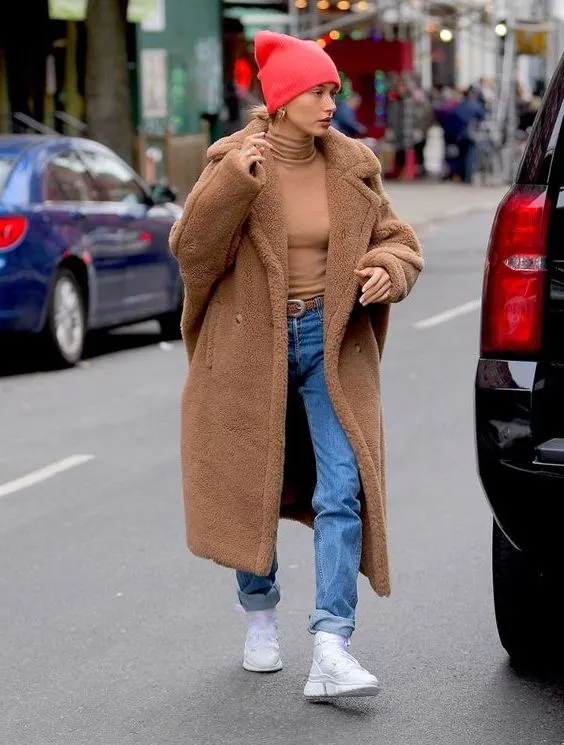 Buy Similar Here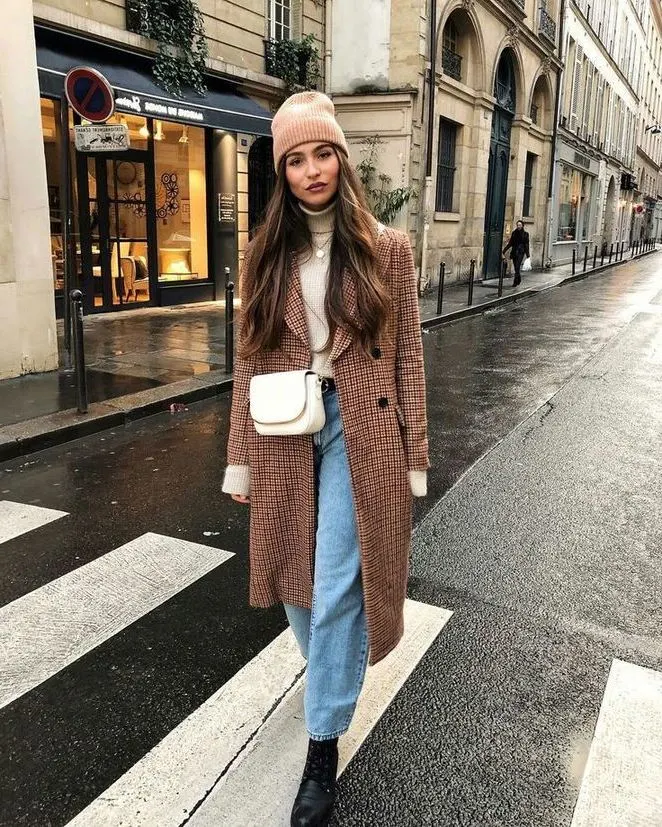 Buy Similar Here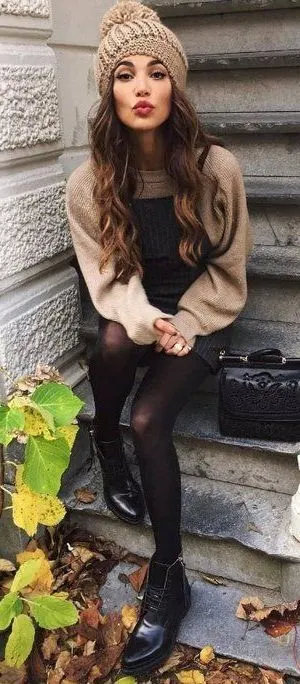 Buy Similar Here
You may think you're just not a hat person, but you'd be wrong: Literally everyone, no matter your hairstyle or head shape, can pull off a beanie. It's just about finding the right one: while we'd never deprive anyone of the newly on-trend pom-pom beanie, long faces are better off with something a bit chunkier, and round faces can pull off something tighter. I hope you did like all these models, bloggers, editors, and other stylish folk wearing the winter essential.
Source: StyleCaster