Today we are here to talk about overalls and are they still popular enough for being worn from Mondays to Sundays. Have you ever taken a look in your closet and realized that you don't know how to put together an outfit? We get it, dressing your best can require some thought. The trick is to think of what the occasion is first. Well, we've got you covered! We've assembled a comprehensive list of different overalls that are still in and what you should be wearing with each one.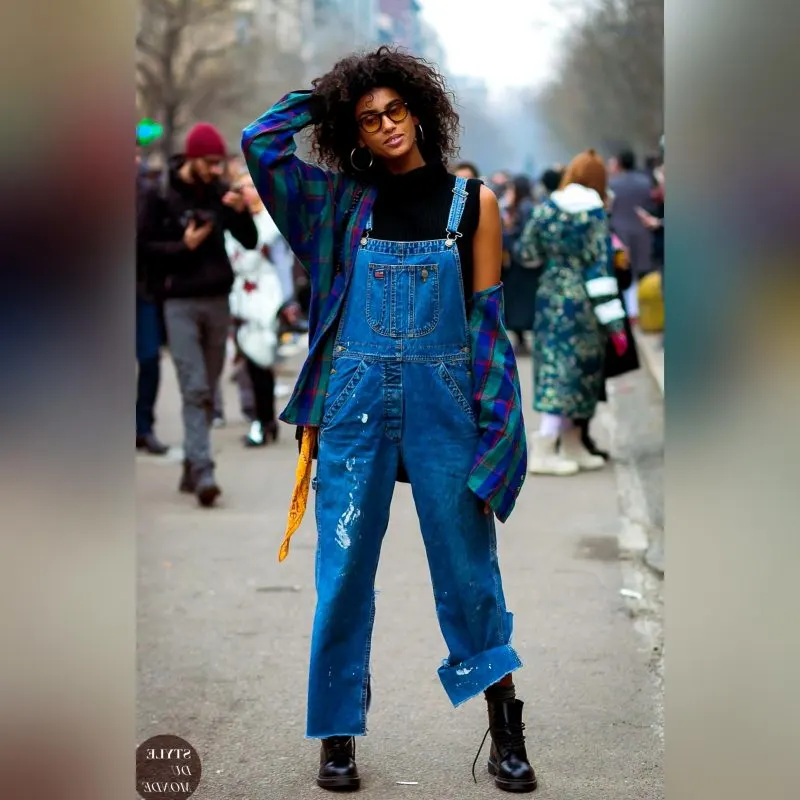 Buy Similar Here
Overalls have been in style for years but it seems like they have risen from the ashes and made a comeback! They do not only come in black but all other colors. Today the thoughts of people on how to dress up or what to wear go far away from what they were before.
What Are Overalls
They are a pair of pants and a shirt put together, usually in the same color. They are not just for farmworkers anymore. These onesies come in all colors and patterns. They can be used as a fashion statement or just for comfort and ease. The most interesting thing about overalls is that they look good on almost everyone, even men!
Best Overalls Styles To Wear Now
There are lots of cool overalls to wear right now, but I decided to show you only the best ones and ways how to incorporate them with your everyday clothes and accessories, so without further ado, please welcome this year's trendy street style ideas:
Oversized/ Boyfriend Overalls
Try these with an oversized T-shirt and complete them with a cool bucket hat, like this plaid version and add some classy trainers: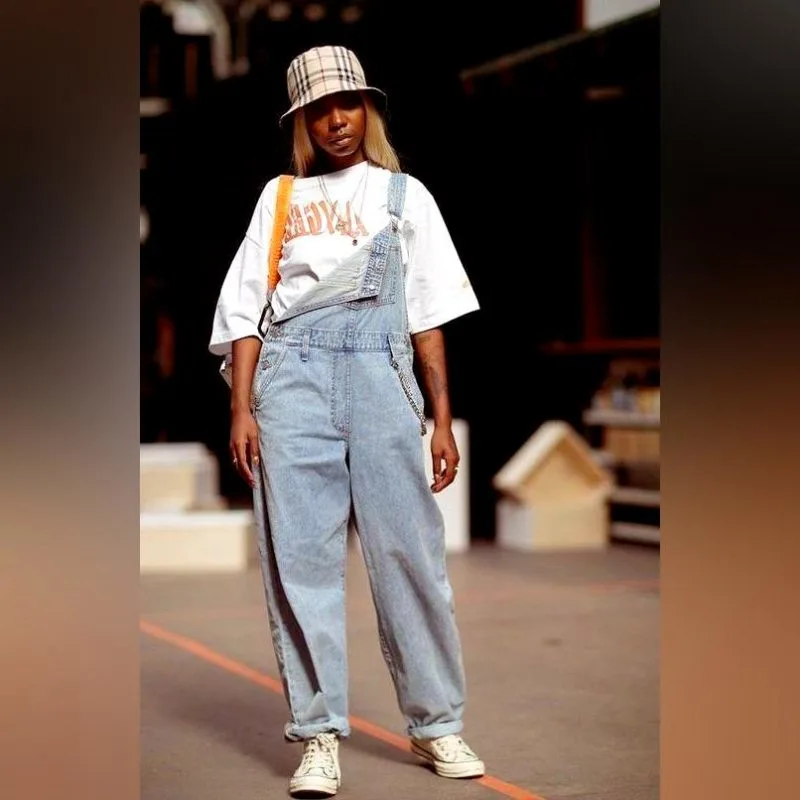 Buy Similar Here
Black boyfriend overalls look sassy with that lace bra and white sneakers: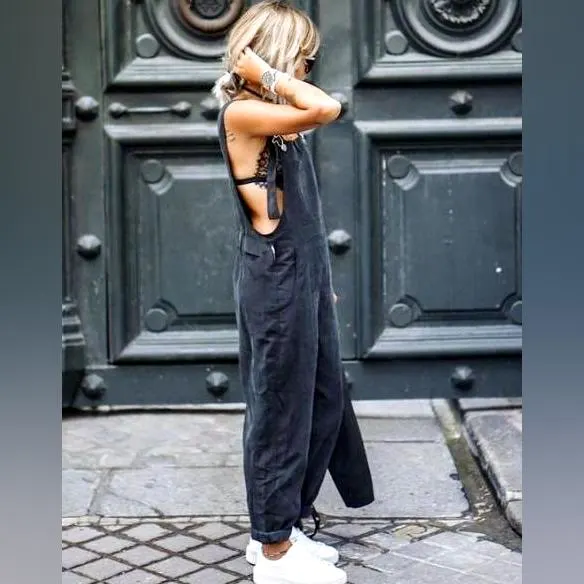 Buy Similar Here
Bootcut Overalls
If you are into seventies style, then be sure to try this denim piece, complete it with oversized shades and wedge sandals:
Buy Similar Here
Classic Black Overalls
Nothing special, denim black onesies worn with a peasant blouse in white color: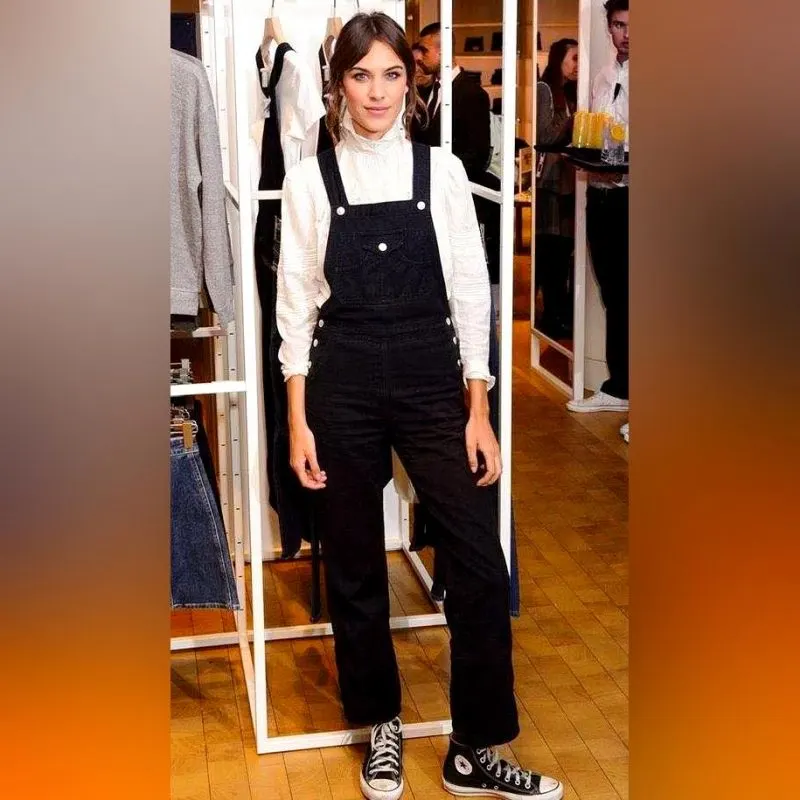 Buy Similar Here
Here we see black ones worn with an off-shoulder white blouse, complete this look by adding red heeled sandals: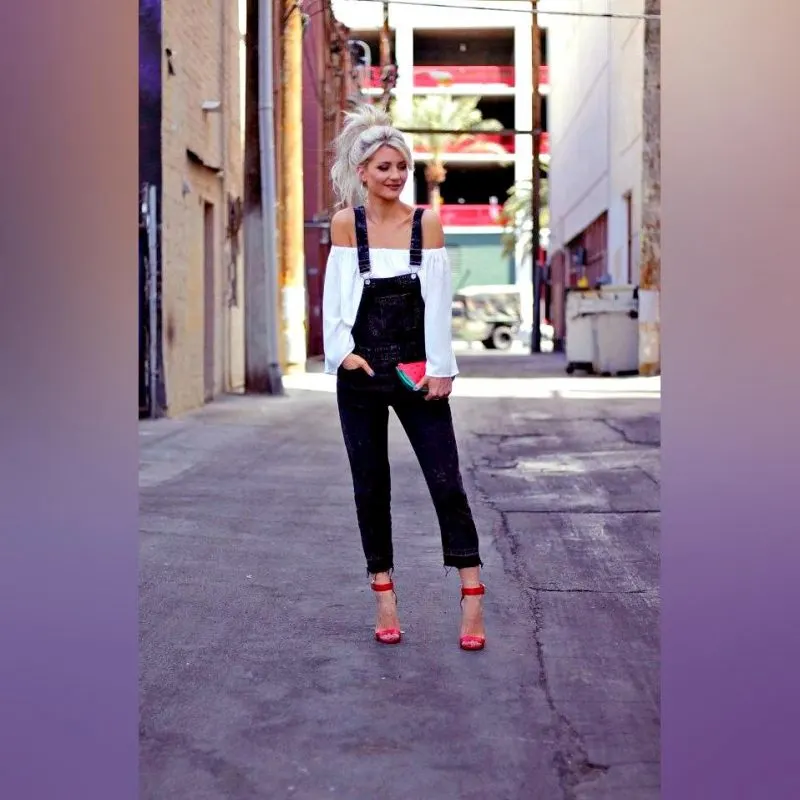 Buy Similar Here
Wearing overalls will instantly give you that casual basic streetwear look. It is very easy to wear because it fits perfectly on your body without any gaps or loose threads around your bottom. The best thing about these onesies is that it never goes out of fashion. It's always in the trend. This year, there are three different kinds of overalls you can wear. We're talking about the designs with zippers, overalls with pockets, and the classic denim overalls. If you want to give your overall outfit a little bit more edge, go for the ones with zippers that are very much in style this year.
The overalls can easily be worn in any kind of weather with just about anything you have in your wardrobe. You can wear it with flats or wear it up with heels or even wear it down with some flip-flops when the weather is warm out there. They add another touch of class and style to these outfits. One simple way of wearing the overalls is to match them with a chiffon top or a shell top and some ballet flats or nude heels. Don't overdo it with accessories, make it simple and minimal.
There are black overalls which can be paired with a pullover and a denim jacket look. You can also accessorize with a necklace or bracelet. This makes you look polished and it also adds some colorful touch to your ensemble. This looks okay when worn from Mondays to Sundays, however, if you want to make it look even more amazing, then try wearing a leather coat or a blazer.
Cotton Wide-leg Overalls
If you are more into elegant style, then be sure to check out these overalls in white color with a sleeveless design. Love these culottes: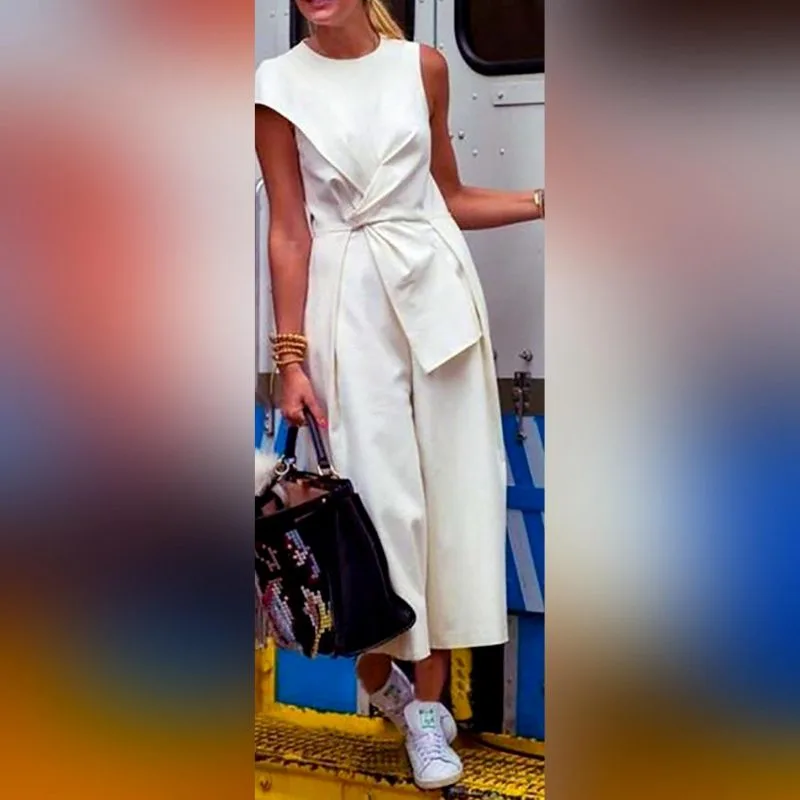 Buy Similar Here
Knee-ripped Denim Overalls
Every single denim piece can be updated with rips, here we see a classic wash blue denim style with a knee-ripped design, try them on with a wide-sleeve white boho blouse: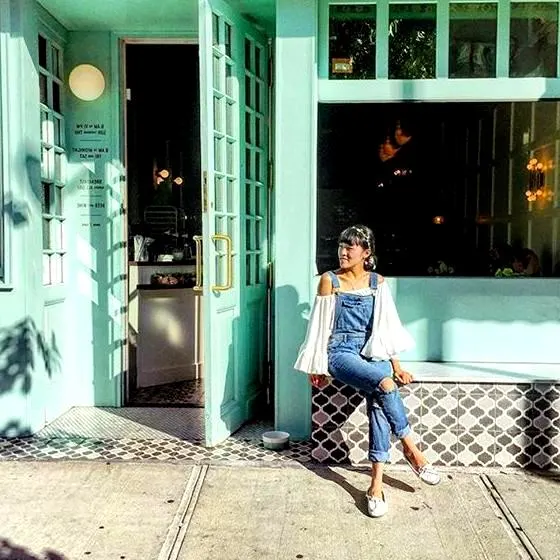 Buy Similar Here
Shortalls
Now, I understand that these would not normally go under overalls post, but there is still a dilemma on this subject, that's why let's keep them in this article. Here we see beige shortalls styled with a striped t-shirt and cute flat pumps: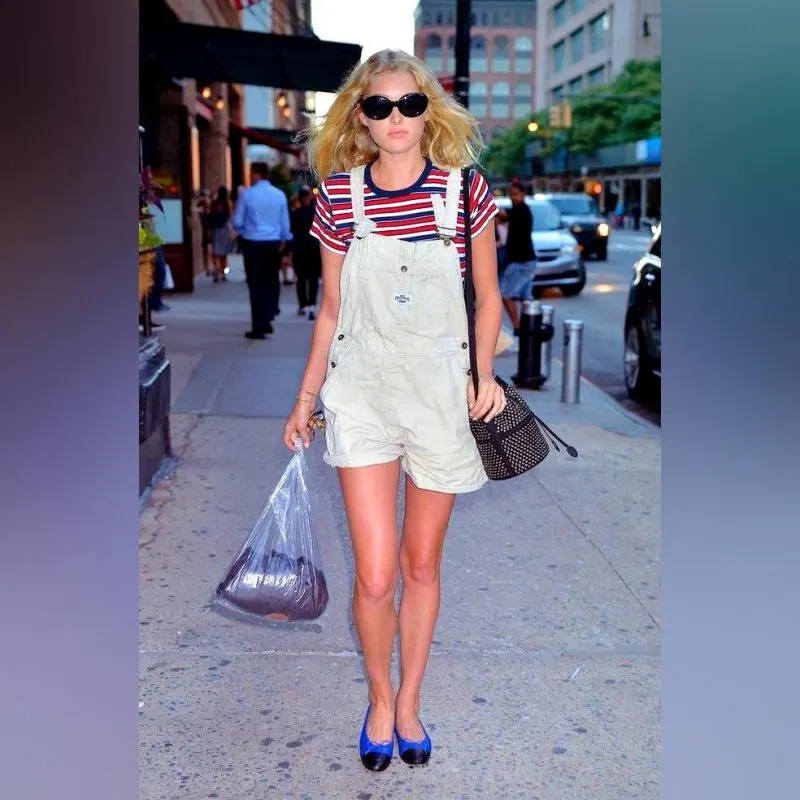 Buy Similar Here
These denim shortalls are worn wit ha sexy lace bra top: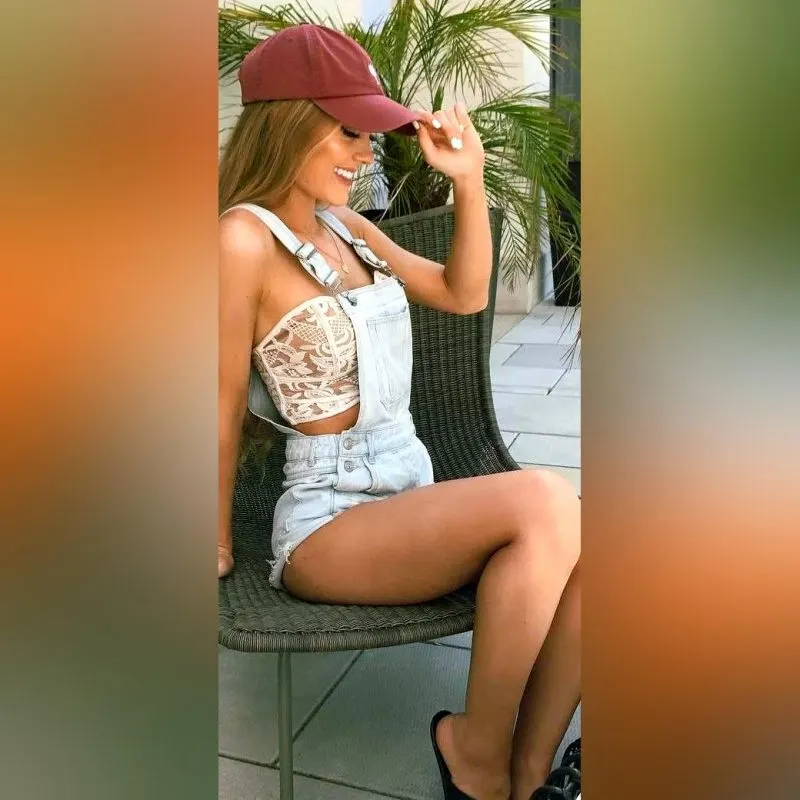 Buy Similar Here
I kind of like rock band t-shirts, and here we see a cool tee worn with a pair of black shortalls made of denim: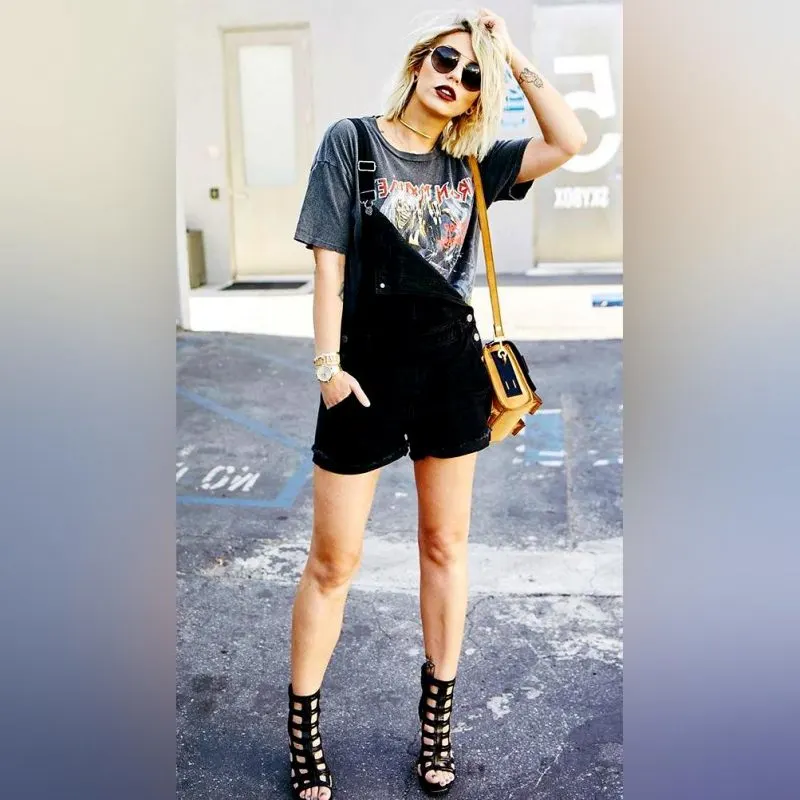 Buy Similar Here
My Favorite Street Style Ideas With Overalls
Here we see denim overalls styled with a black sweater. A perfect look for spring and fall season days.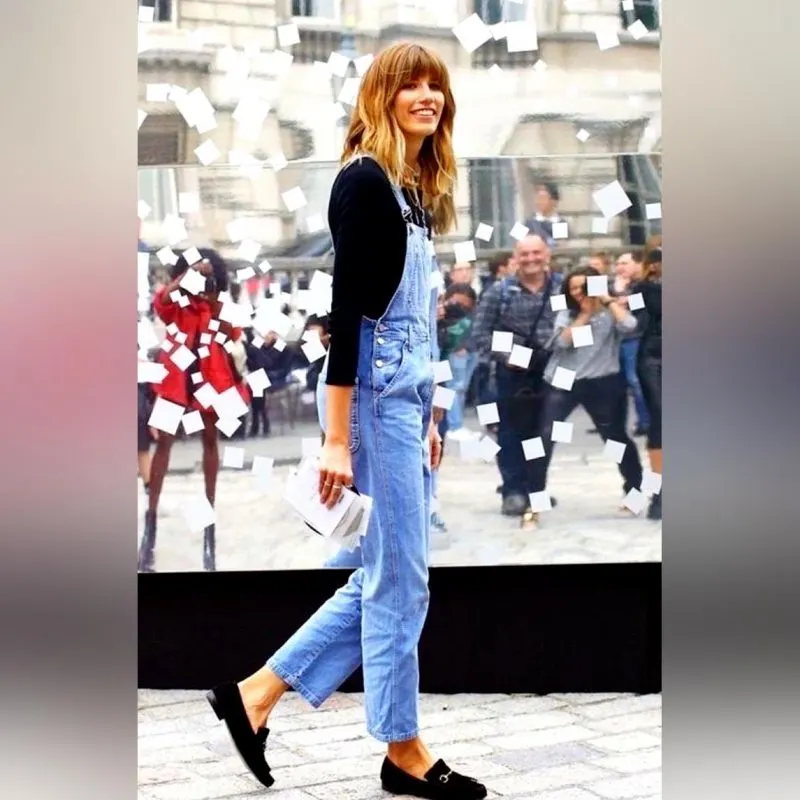 Buy Similar Here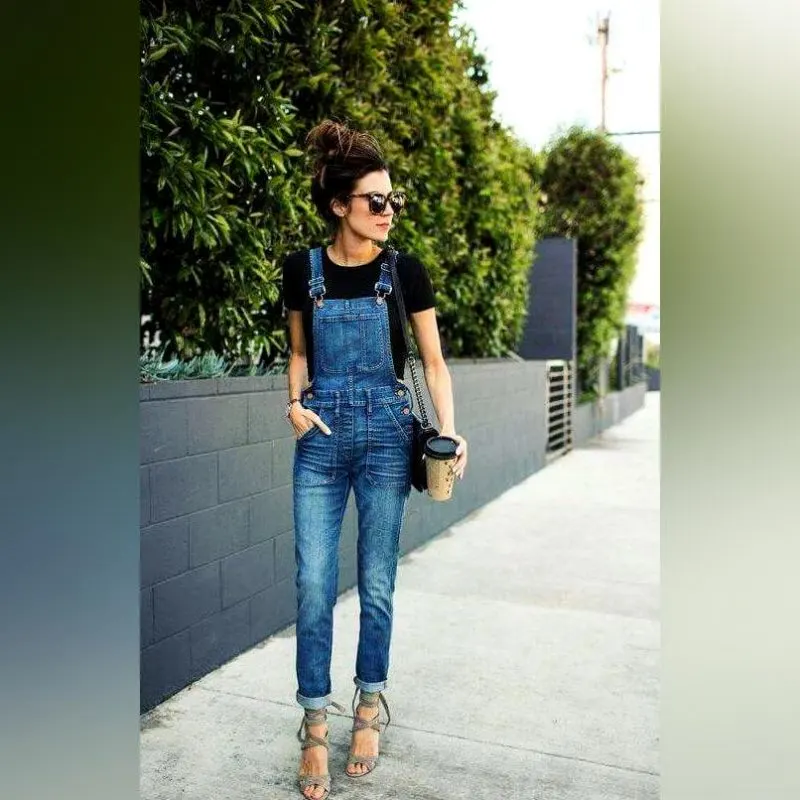 Buy Similar Here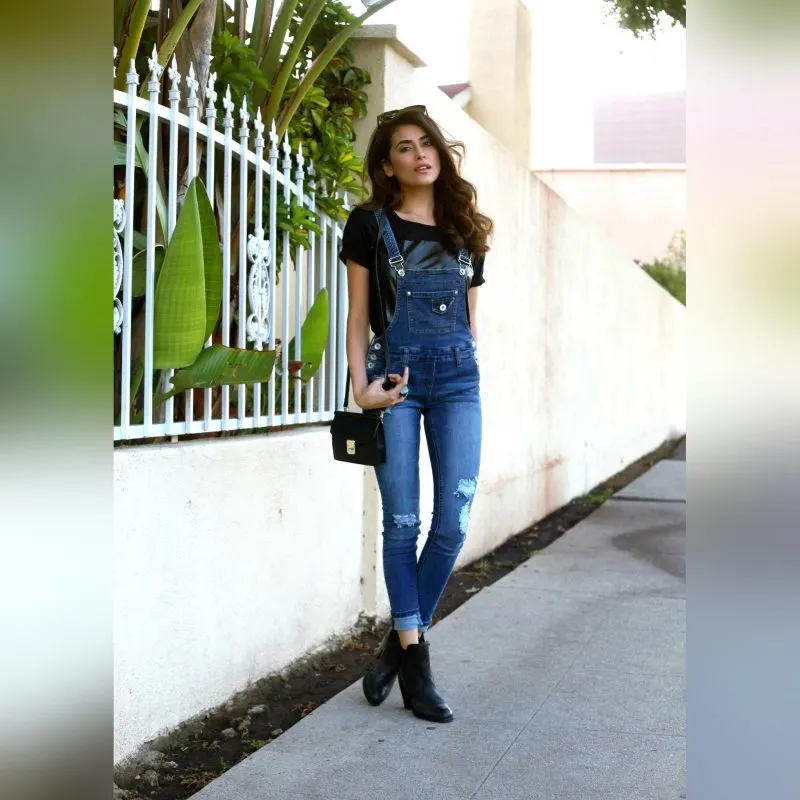 Buy Similar Here