Wearing denim shorts in winter does not seem like the most sensible of ideas, but the look is surprisingly versatile. With a few key pieces, you can wear these shorts on even the coldest days of autumn and winter with ease.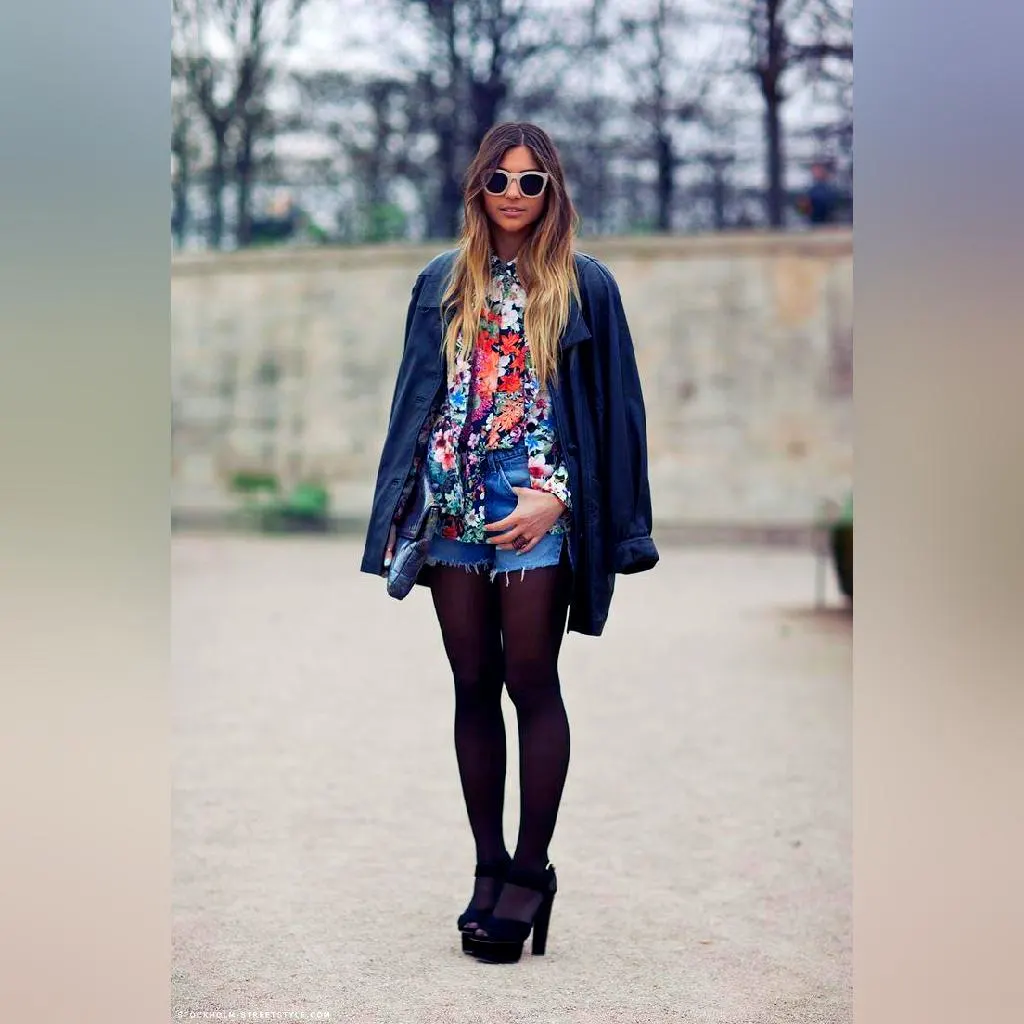 Buy Similar Here
Denim Shorts In Winter Outfit Ideas
With the winter weather quickly approaching, now's the time that you can start looking for new ways to dress up your usual wardrobe even more! That's where denim shorts come into play. You can style them in dozens of ways this Winter.
In wintertime, most women think that jeans shorts are not appropriate to wear during the winter season. However, you can wear a trendy pair of denim shorts with a few simple changes. You should try to pick up a dark wash pair of denim shorts with any top you like. You may also wear it when you're lounging around or just out for coffee with friends. Try wearing it with some cute boots. Denim is really in fashion this season and you may look for something that goes well with the season weather too. You can make the right choice if you know how to pick the right pair of shorts which will look good on your body type and at the same time keep you warm in cold weather as well. Don't forget about tights, this basic item is a real savior for cold season months.
With Puffer Jacket, Tights, And Booties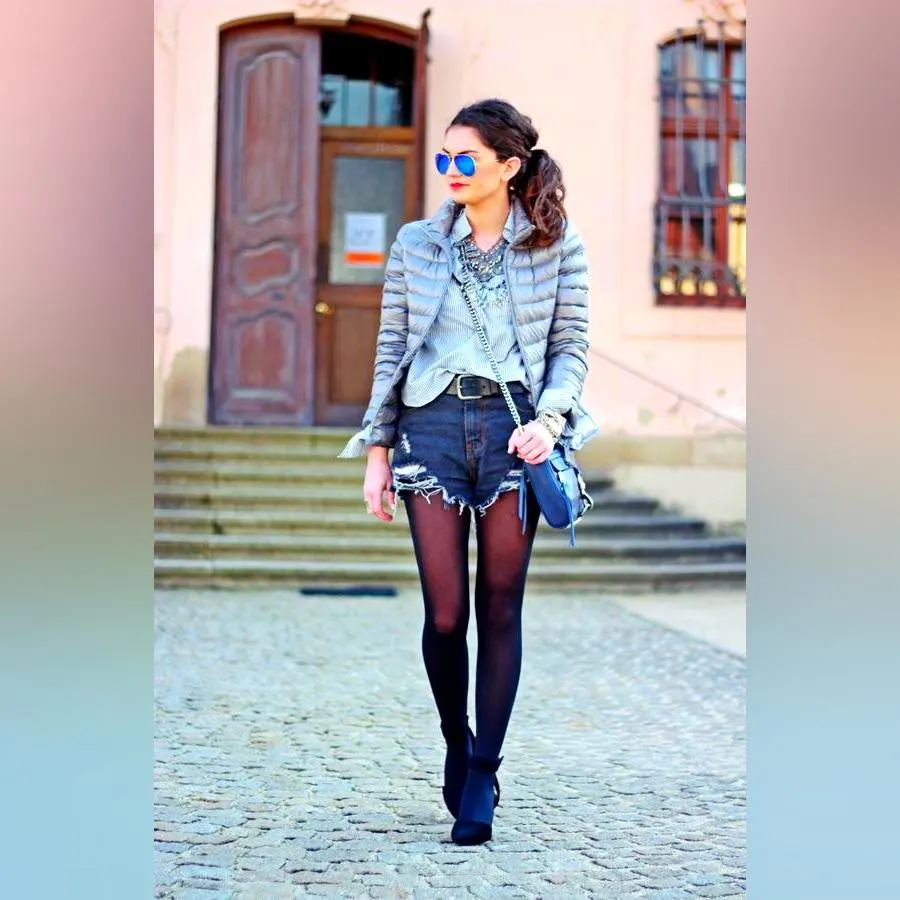 Buy Similar Here
With Plaid Shirt And High Socks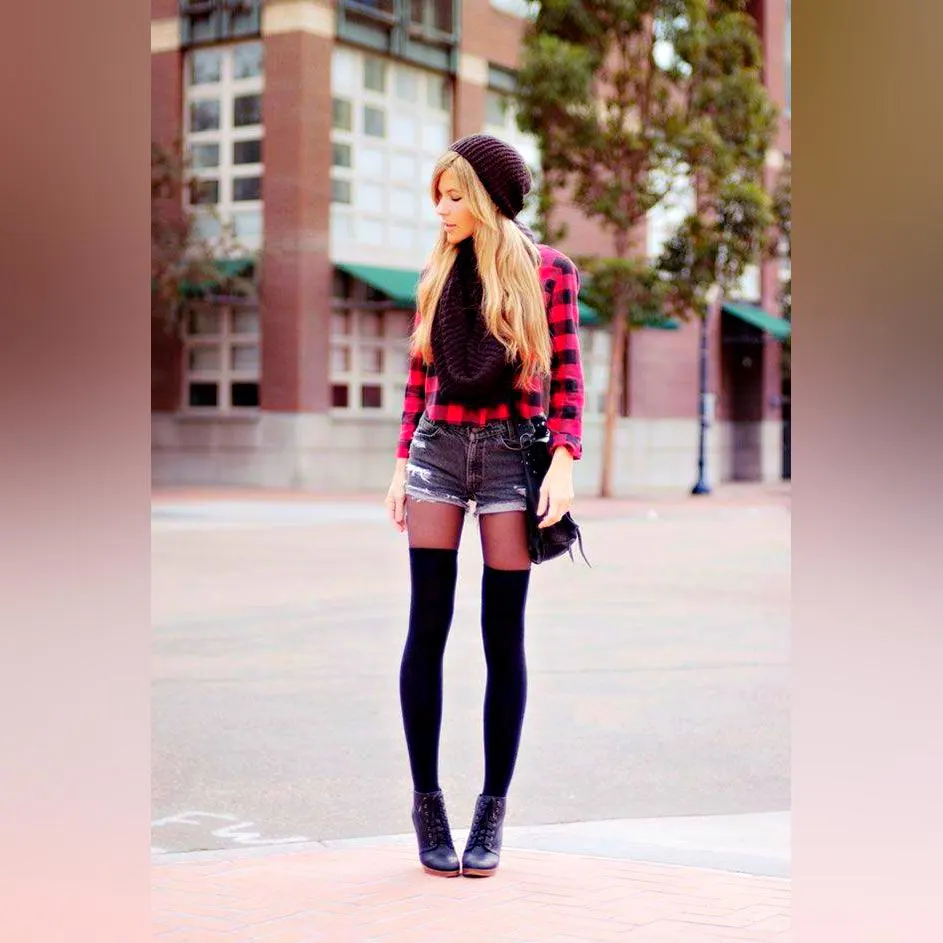 Buy Similar Here
With Black Coat And Loafers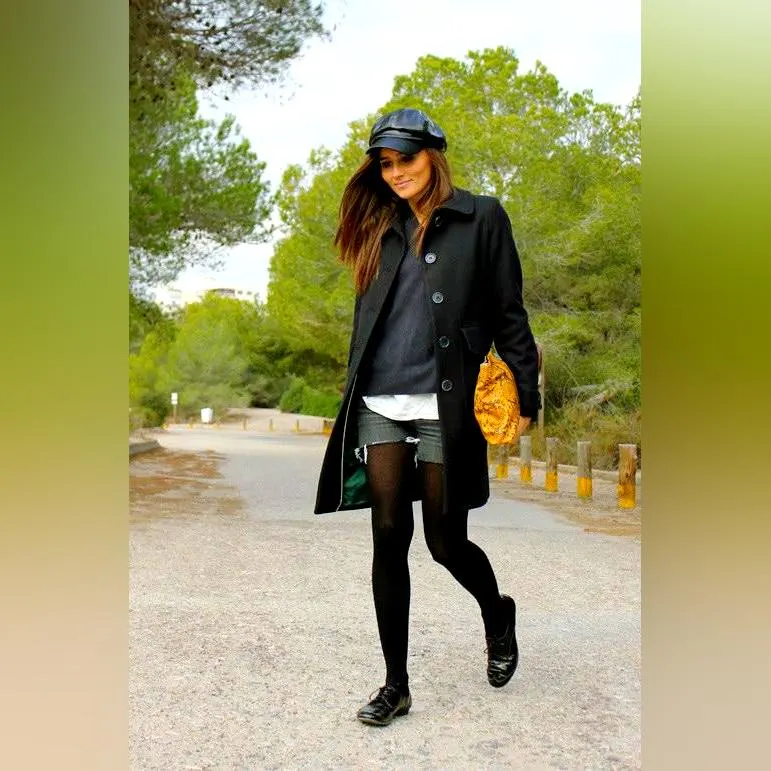 Buy Similar Here
With Black Pea Coat And Mustard Sweater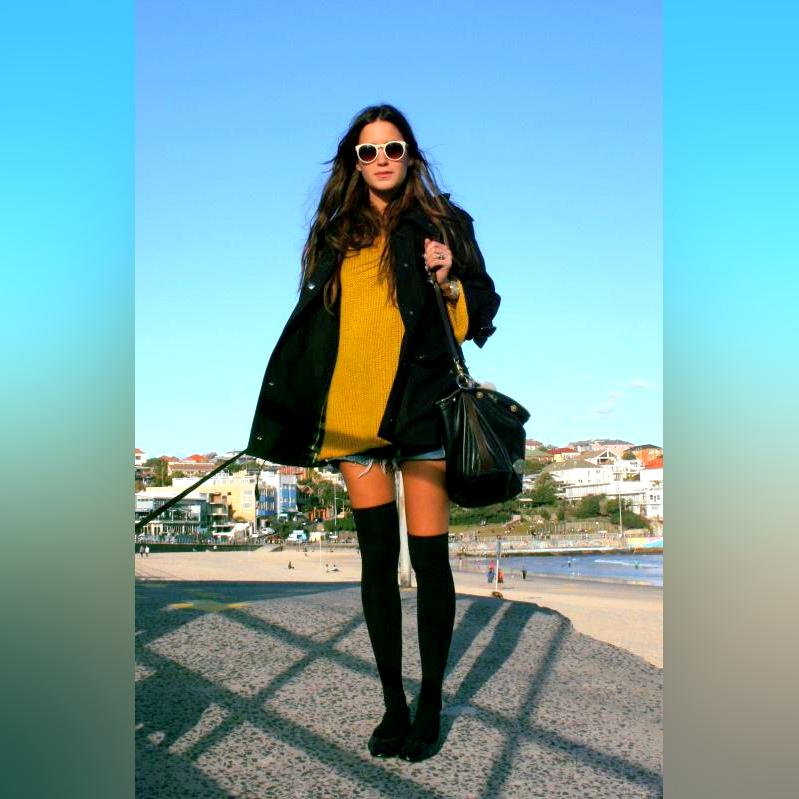 Buy Similar Here
Here are some tips to stay warm while wearing denim shorts in winter:
1) Layer on Long Underwear – Long underwear is your best friend when it comes to layering up for warmth. It's thin enough that it won't bulk up your shorts too much, but still heavy-duty enough that you'll stay warm out in the cold. For extra warmth, try long johns or tights made from wool or silk instead of cotton.
2) Layer up with a Blazer – A blazer is a perfect way to add a dose of classiness to this casual look. With a blazer, you'll look like you stepped right out of the office and onto the streets of your city, even if you're braving icy winds while wearing denim shorts in winter.
3) Wear your Favorite Coat – If long underwear and a blazer aren't your things, then try wearing one of your favorite coats instead over a sweater that is already teamed with shorts. These are usually made from warm fabrics like wool, so they'll help keep out the chill. Look for one that zips up for even more warmth, as well!
4) Wear Your Fleece Jacket – If you're looking for a way to add some warmth without sacrificing comfort, try wearing your fleece.
Layering pieces like these is one of the best ways to stay warm and happy during this time when the weather is chilly. As our temperatures drop, also make sure you are wearing something soft in order to keep your body heat from being lost when layered against other clothing.
It's never too cold to wear denim shorts. Denim shorts are great to wear in the summer as they are light and breezy, but they can also be worn in cold weather, as well.
Denim shorts can be worn for casual and formal occasions because they are stylish, flattering and sophisticated. Celebrities look good when they wear them during media appearances and you will too. You can also wear them in the winter with a long-sleeved shirt or a sweater to keep you cool while staying in style when wearing denim shorts. It is never too cold to wear denim shorts because there are many ways to style them so that they look hot and sexy, but there are also ways to style them so that they look professional at work or on the school campus. Denim shorts can be worn anywhere as long as you feel comfortable wearing them there. They are a great fashion investment because they can be worn for many different occasions.
With Black Blazer and White Tee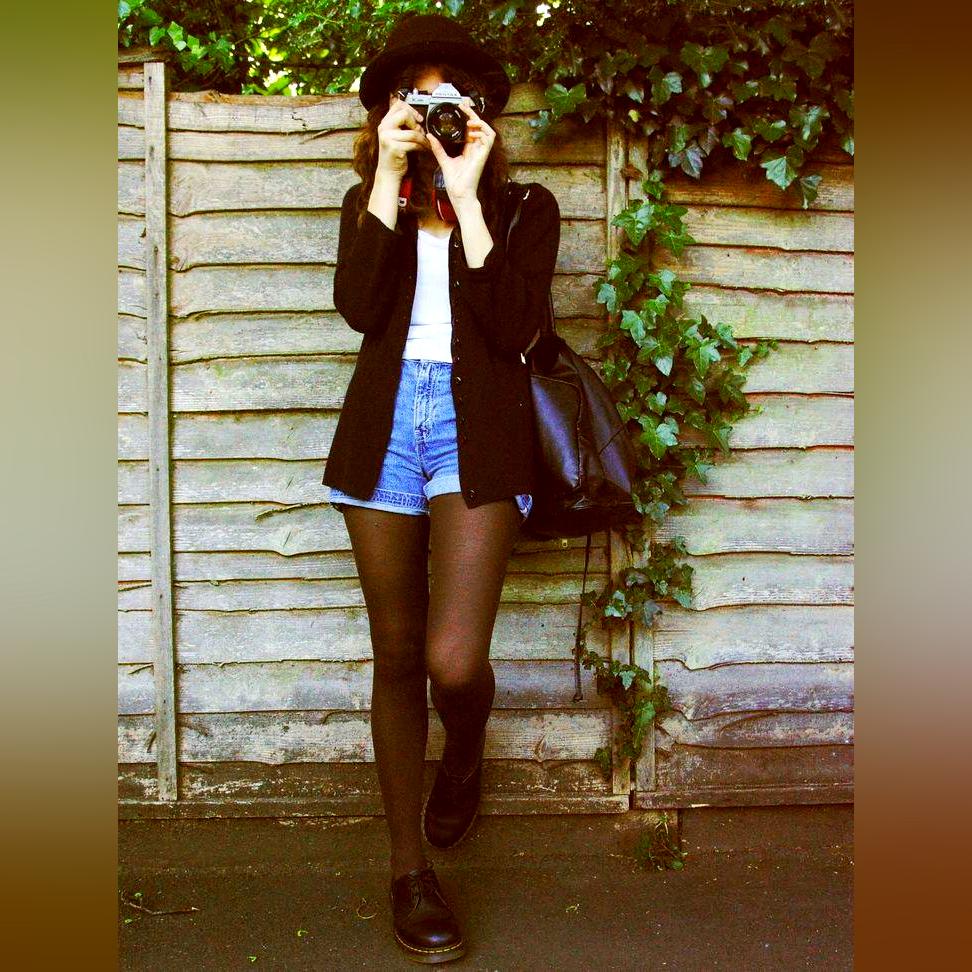 Buy Similar Here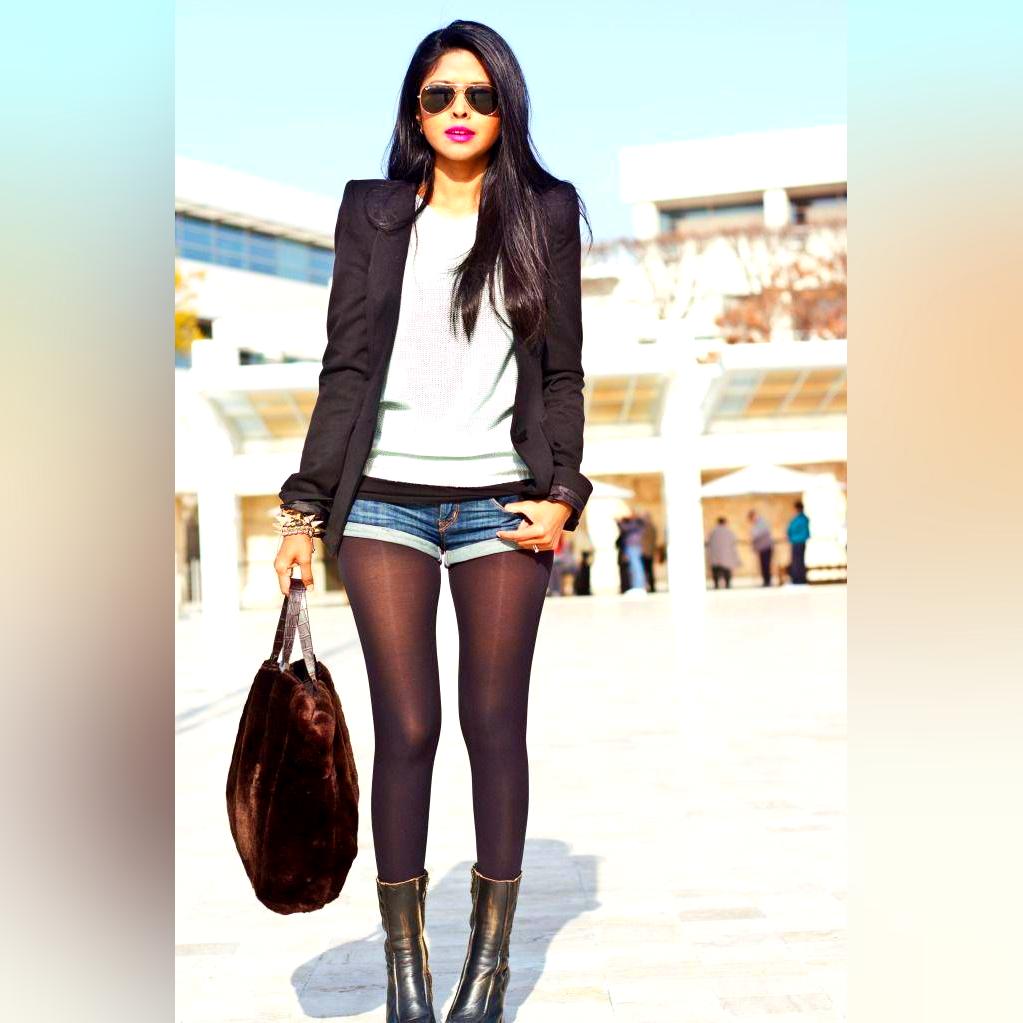 Buy Similar Here
With Black Fedora Hat, Black Pea Coat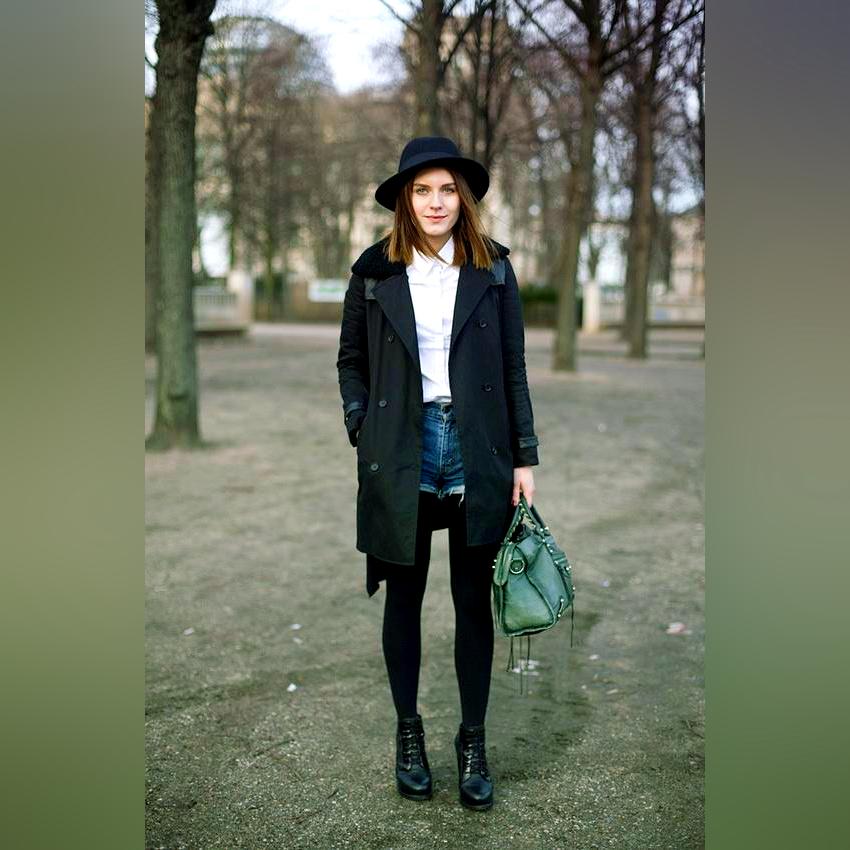 Buy Similar Here
With Star Printed Blouse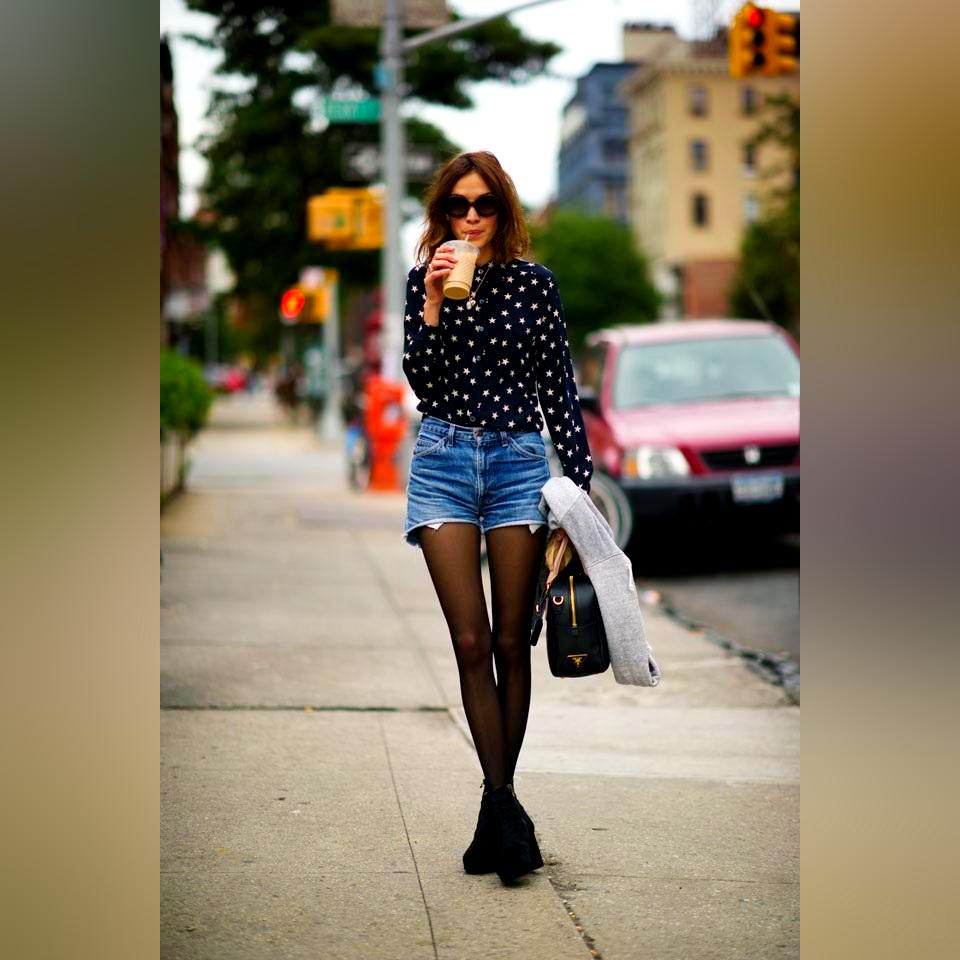 Buy Similar Here
With Black Leather Jacket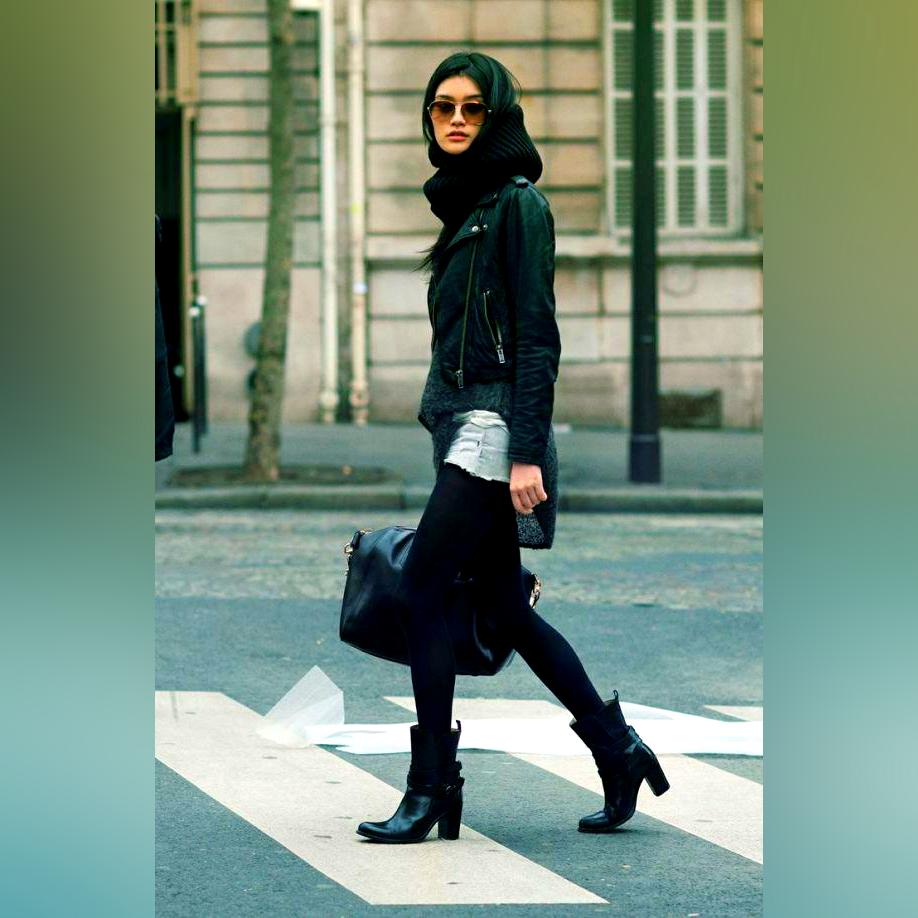 Buy Similar Here
With Beige Trench Coat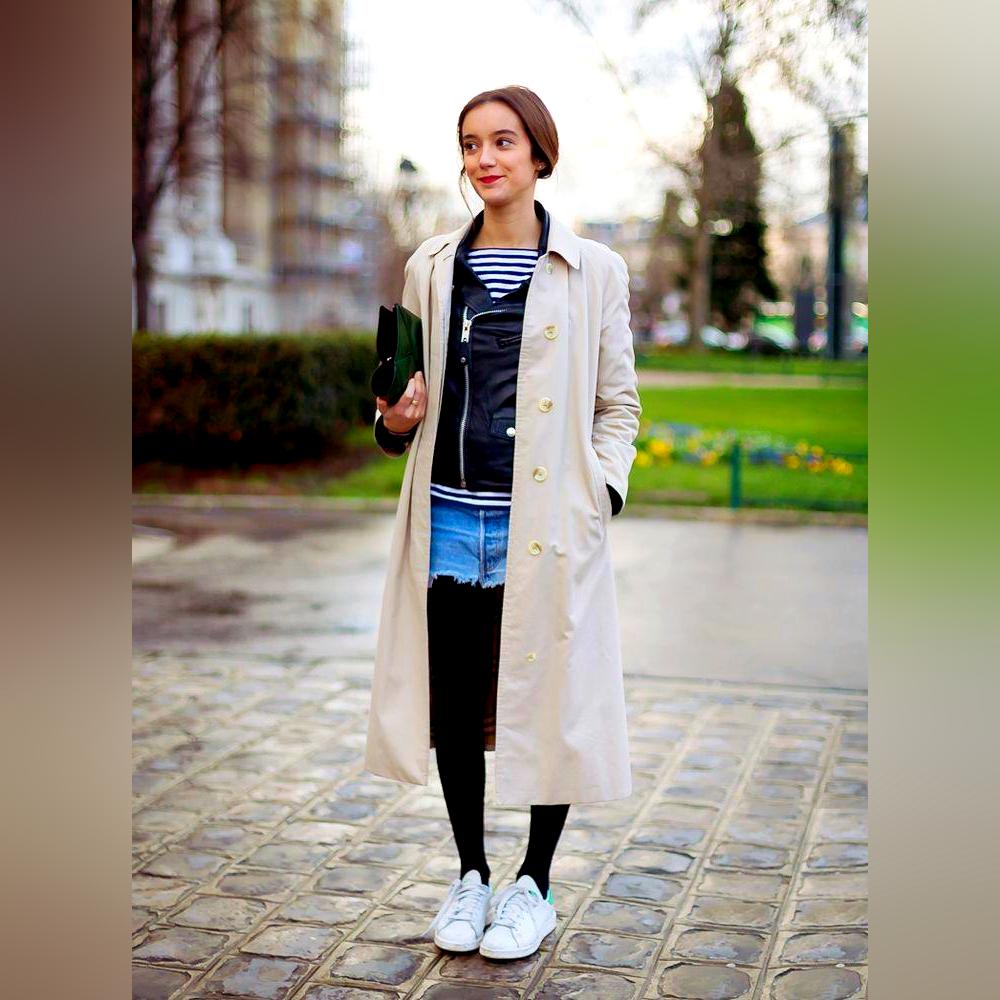 Buy Similar Here
Conclusion
Denim shorts are always in style and you can wear them anywhere. They are versatile and can be matched with different tops as long you want to look good. Make sure you get the right length of denim, so that they do not show too much because it is embarrassing to see people's underwear lines through their jeans so that there is no showing or things like that. Try wearing them with heeled boots if you want to create an illusion of height, because they make anyone look taller and thinner.