Plaid print is all around us and today I want to draw your attention to checkered trench coats that are going to stay this fall season. You are about to see plaid outerwear pieces that are ideal investments, as they gonna be your cold-weather rescue for a very long time. Anyway, stay tuned to see the best street style looks you can create with these fabulous trench coats.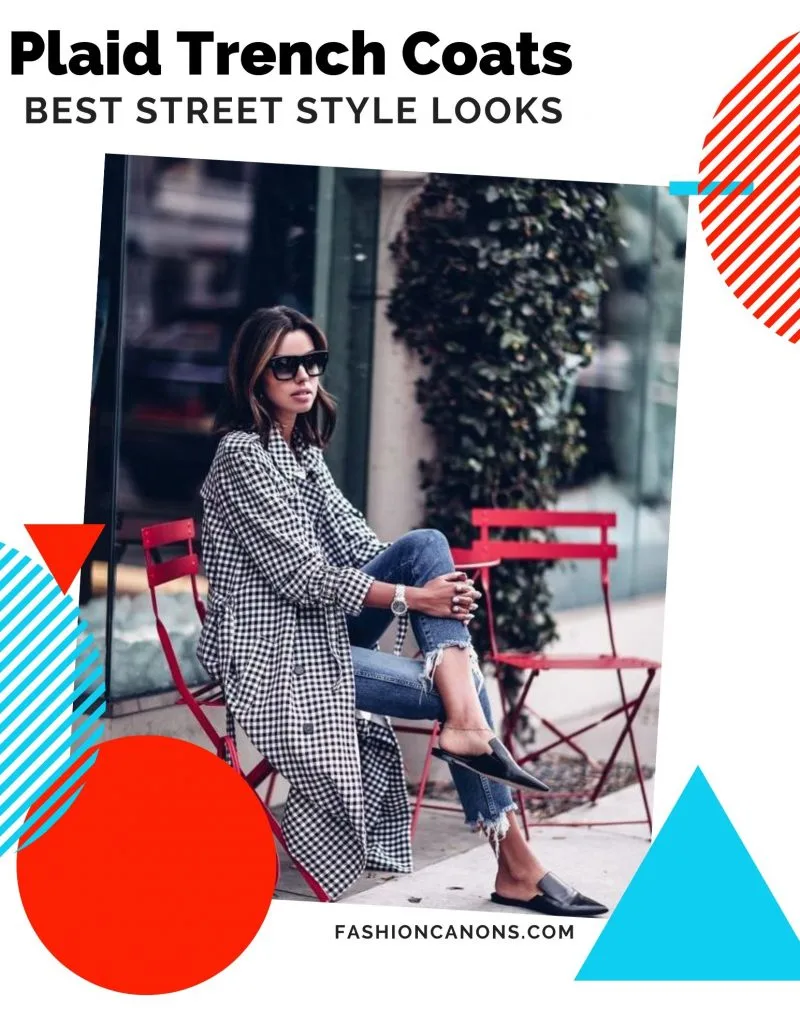 Buy Similar Here
So if you are looking for a trendy piece of outerwear that will not only make you stand out but also keep you warm during the chilly season, then this article is for you. Below I'll be telling you what these coats are all about, how to wear them best and what outfits to pair them with. Furthermore, I will list my favorite ones so that it's easier for you to decide. Without further ado, let's get started!
Why Checked Trench Coats Are In?
Checkered prints never go out of style and have been trending this fall as well due to their sophisticated look and practicality. Therefore, this type of coat is a modern-day classic and a smart investment piece, especially if you are looking for a timeless outerwear that will last you for many seasons to come.
Trench coats, are in fact, one of the most stylish and versatile outerwear options on the market today, specifically those that have a check pattern due to the fact that they can be worn with basically any outfit (yes, you heard me right…from white tees and jeans with sneakers to formal suits) and from season to season without compromising on style. This means they can easily get you through fall, winter and even spring. The best thing about these coats is that they always look put together no matter what you wear them with because they make everything look more polished.
What To Wear With A Trench Coat?
They are best paired with slim-fitting jeans (skinny or legging type), as well as with black tights and skirts, heels and sneakers, and a pair of statement earrings to give your look an edgy touch for the day.
Add a sweater to tone down your outfit for day or a sexy blouse for a night and you are good to go. For example, I once took a black plaid trench coat out running errands during the day and turned it into a cool date-night look by pairing it with a pair of black cigarette pants, strappy heels and minimal jewelry to finish off my outfit.
As I stated before, trench coats are extremely versatile and can be worn with basically anything. Below are several outfit ideas for you, so take a look and mix/match to your liking. They are perfect for all the seasons and are definitely a must-have for the fall season. Take a look below: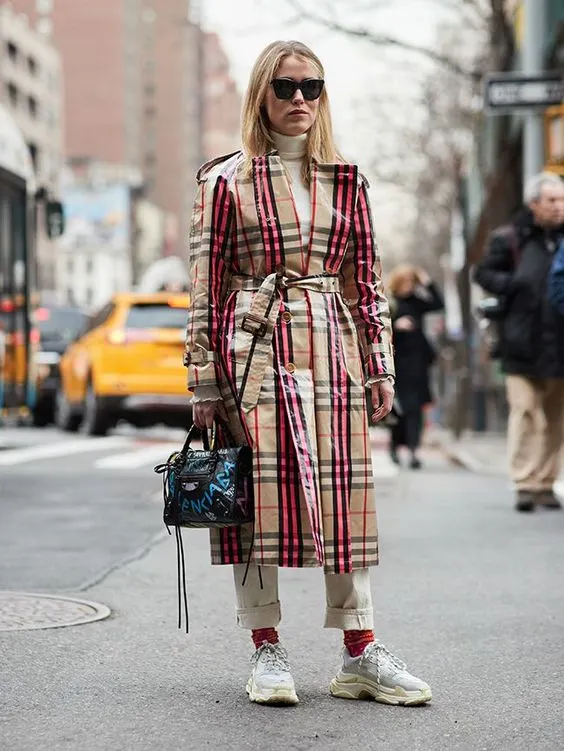 Buy Similar Here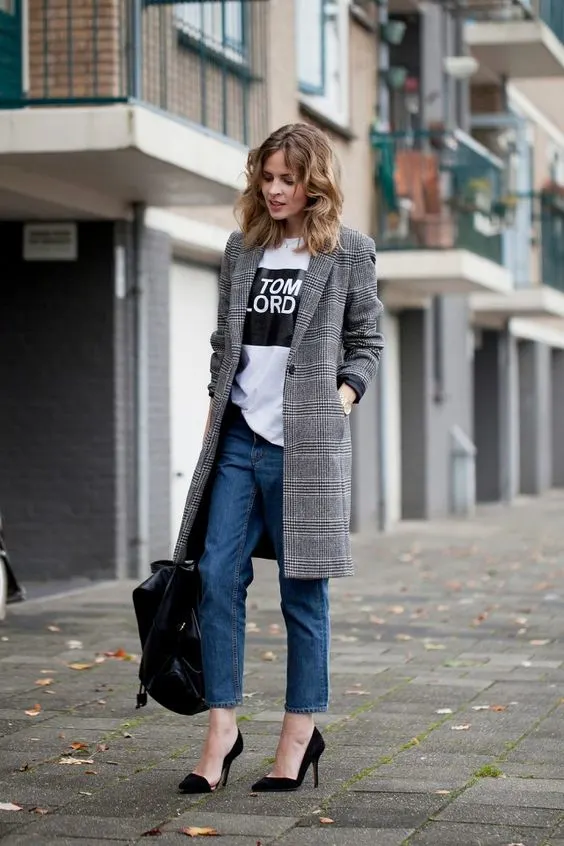 Buy Similar Here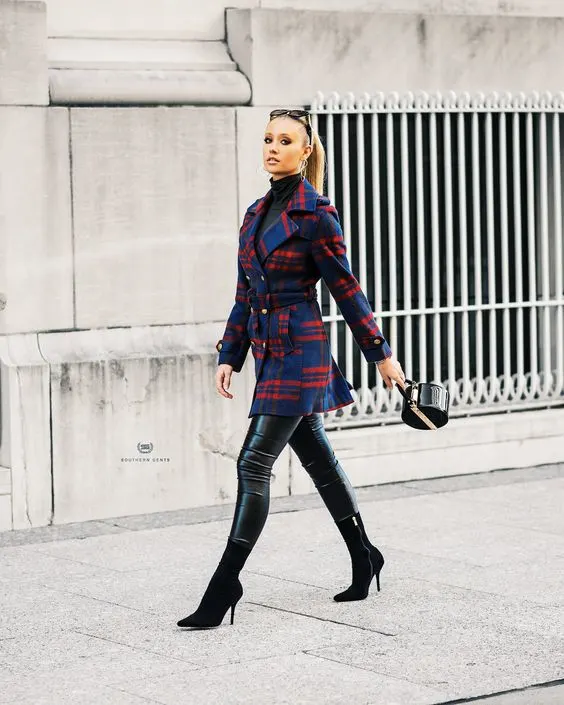 Buy Similar Here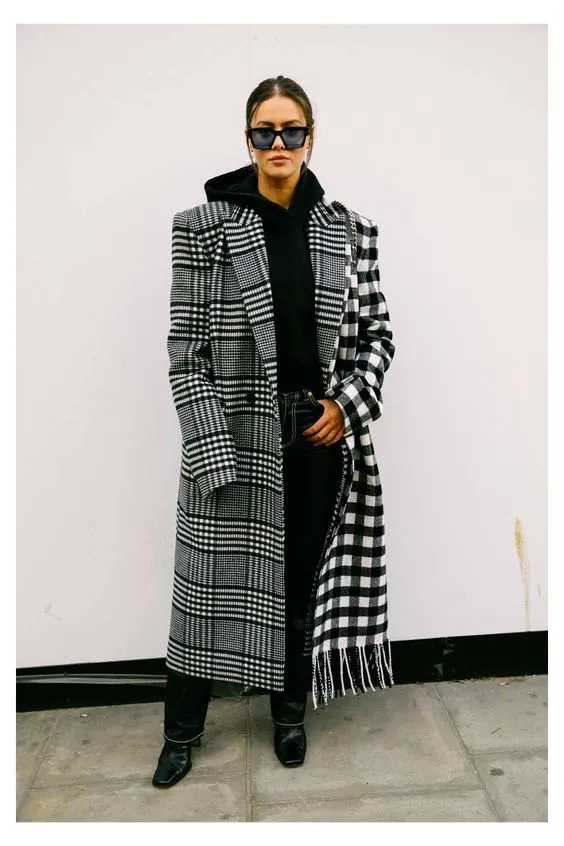 Buy Similar Here
As mentioned above, trench coats look best when paired with the right outfits – from jeans to dresses, sneakers or heels – they make everything more polished no matter what kind of clothing you wear them with. There are basically no rules when it comes to wearing one of these trendy pieces of outerwear.
For example, if you want to keep it casual with jeans, you can add a pair of heels to dress it up for night. If you want to rock your checkered trench with a t-shirt and sneakers I encourage that as well. Just make sure not to wear any other type of printed looks (solid and patterned) next to your coat for a clean look.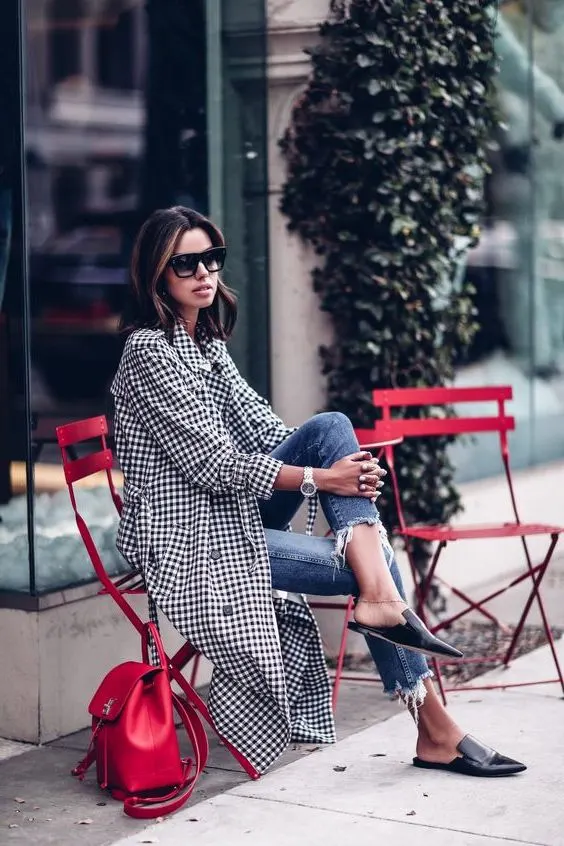 Buy Similar Here
We see a black-white gingham print trench coat styled with frayed slim jeans and backless pointed-toe flats in black leather. Complete the look by adding a red leather backpack and oversized sunglasses.
What Plaid Trench Coats Are In Style
As the autumn season approaches, we start to think of functional outerwear. So far, the best choice is a plaid trench coat. It is a favorite for many ladies, regardless of age. These coats come in so many styles and lengths, starting from long, mini to short that hit just below the hips. I am pretty sure you gonna impress everyone around wearing this fantastic coat.
Trenchcoats in a multicolored plaid print look spectacular, making its wearer look special. Plaid trench coats can be fitted, flared, or even oversized, allowing every woman to find their one and only design.
A black windowpane printed coat can be teamed with knee-ripped skinnies and strappy heeled pumps in black: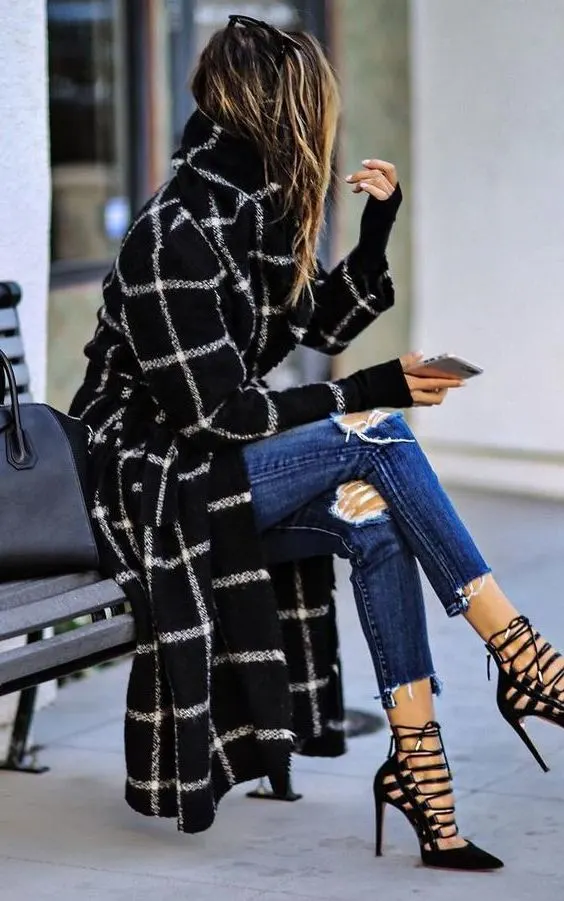 Buy Similar Here
How about adding a bum bag to this classic trench coat in plaid print. Update the look by adding stylish orange pants and white sneakers: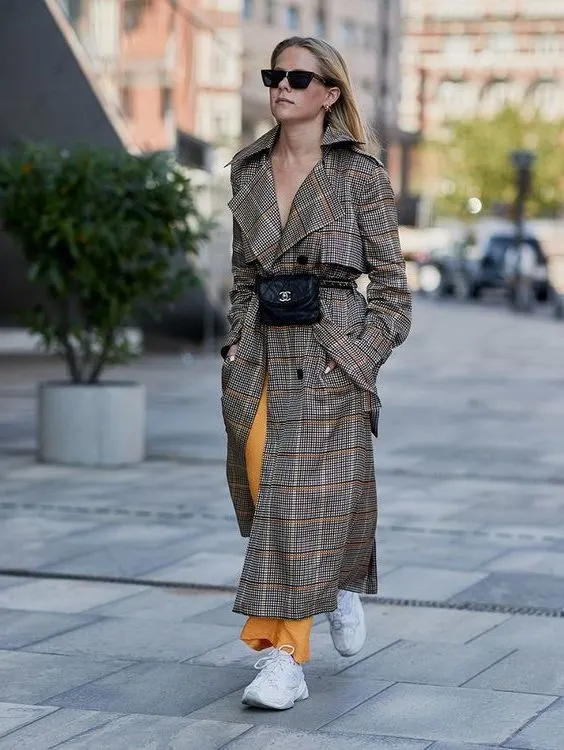 Buy Similar Here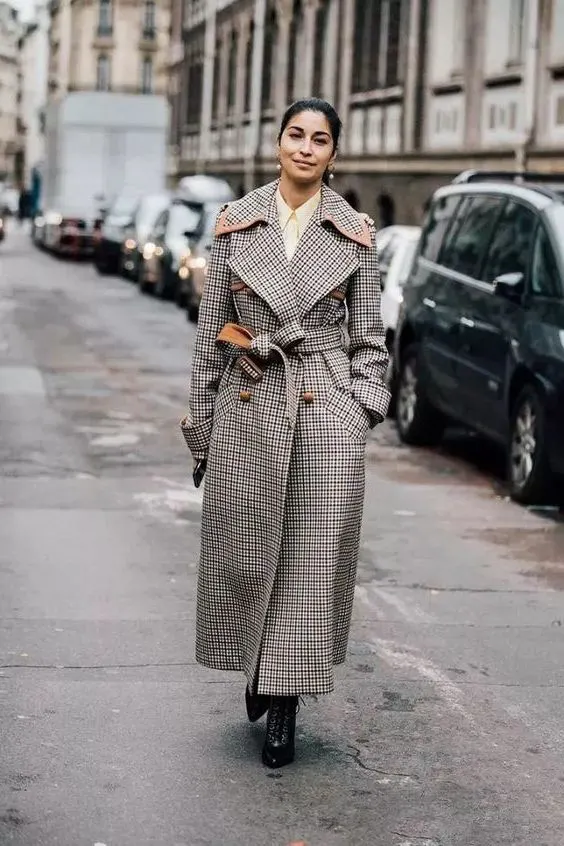 Buy Similar Here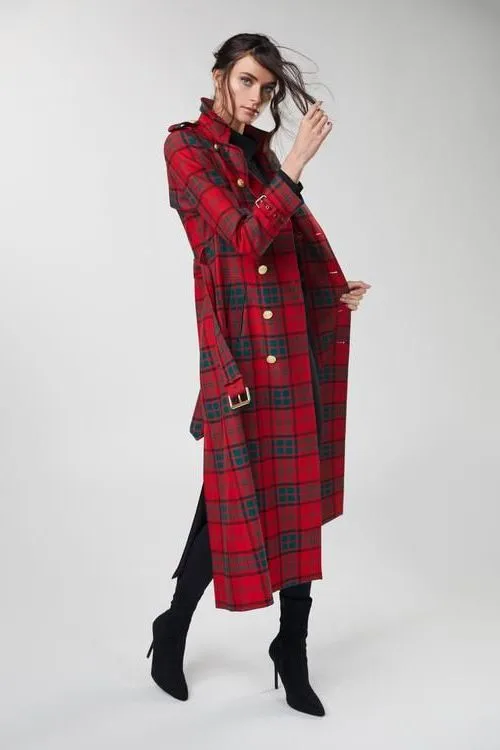 Buy Similar Here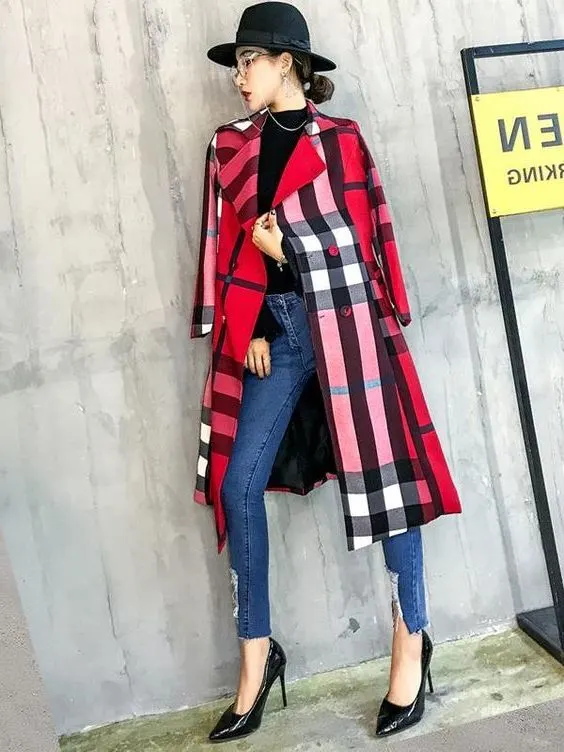 Buy Similar Here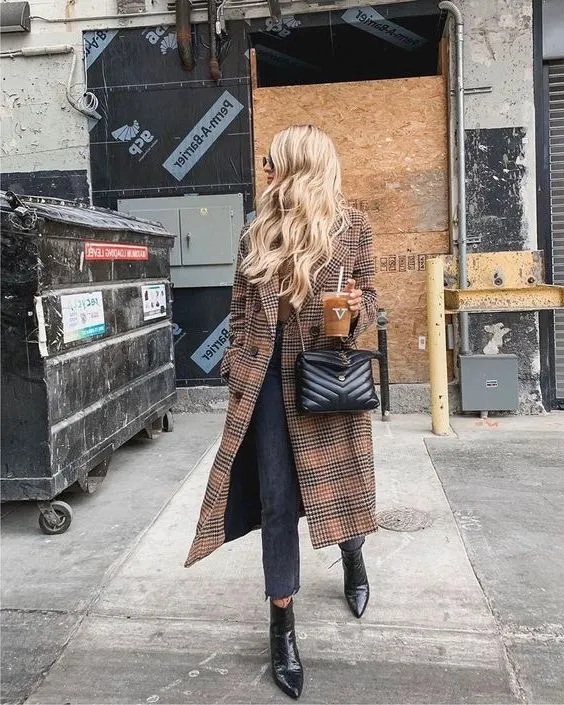 Buy Similar Here
Buy Similar Here
Here we see a cool hipster style combo consisting of a pink plaid trench coat paired with a cool hoodie tucked in olive jeans updated with mustard-brown suede boots: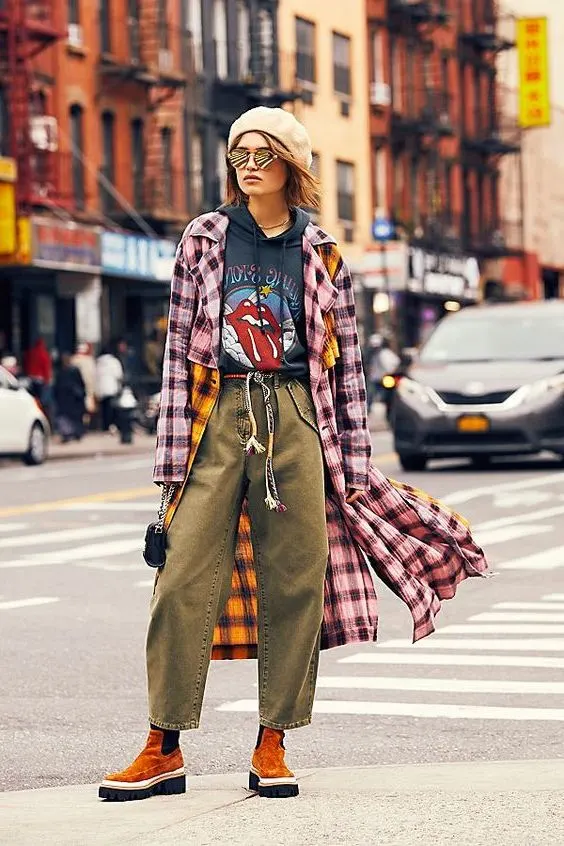 Buy Similar Here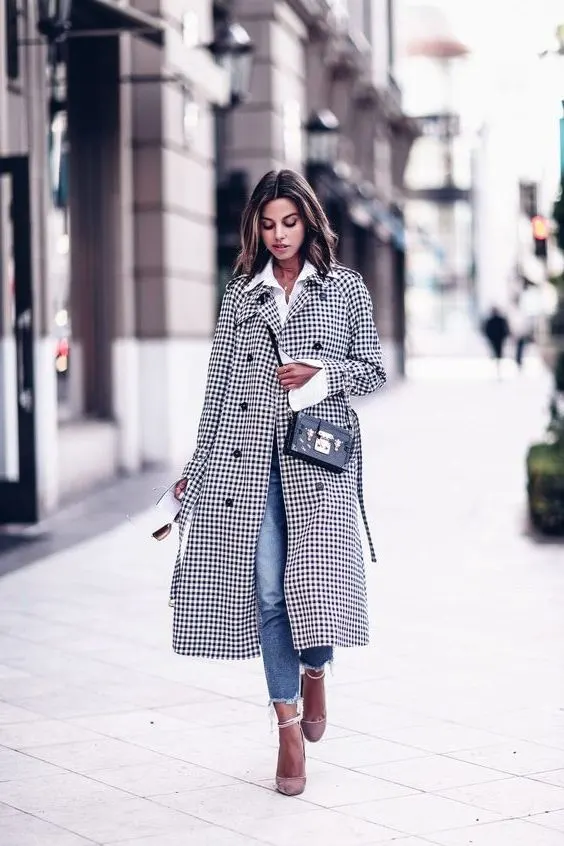 Buy Similar Here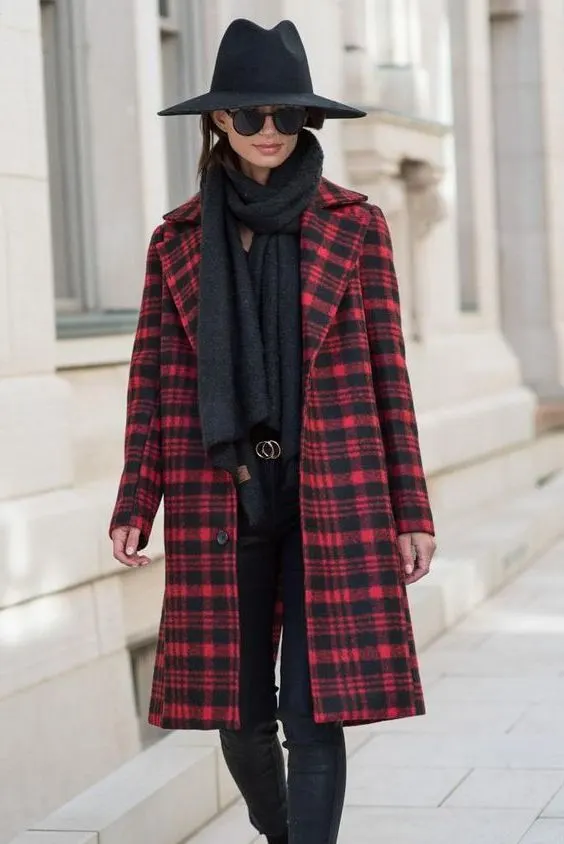 Buy Similar Here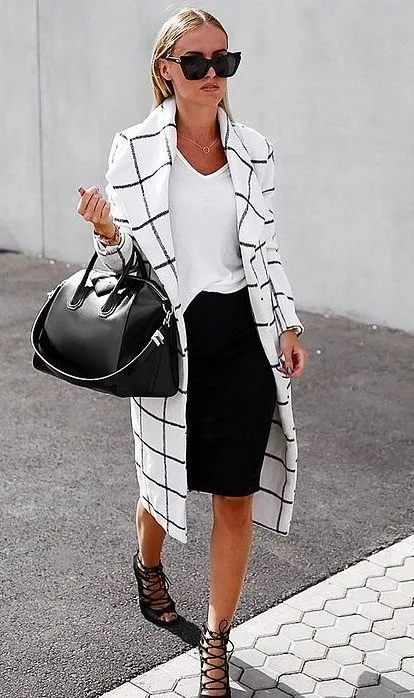 Buy Similar Here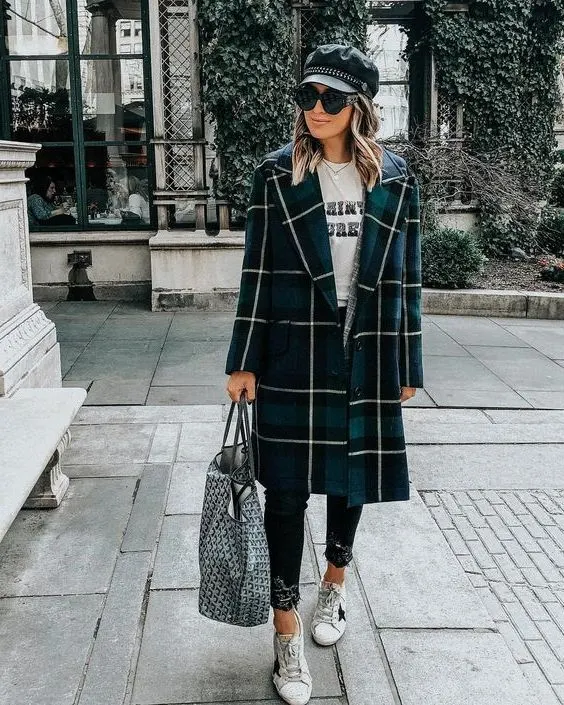 Buy Similar Here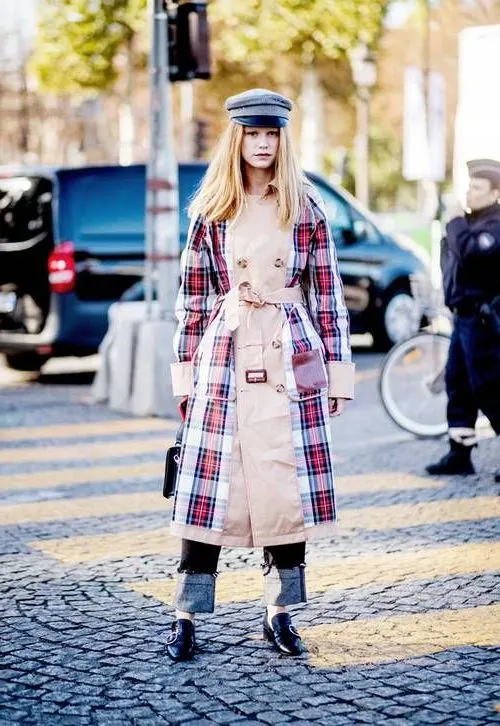 Buy Similar Here
Love this classic oversized trench coat styled with a white hoodie and black pants completed with white high-top trainers: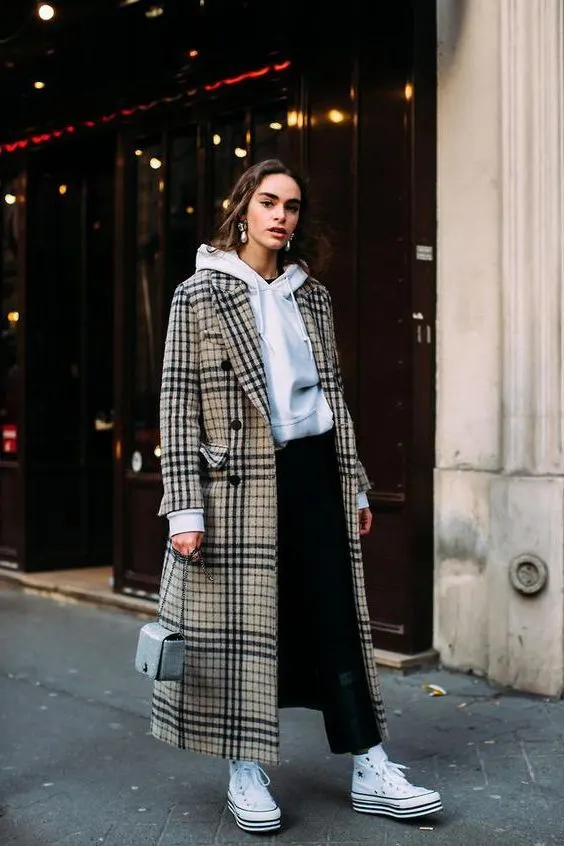 Buy Similar Here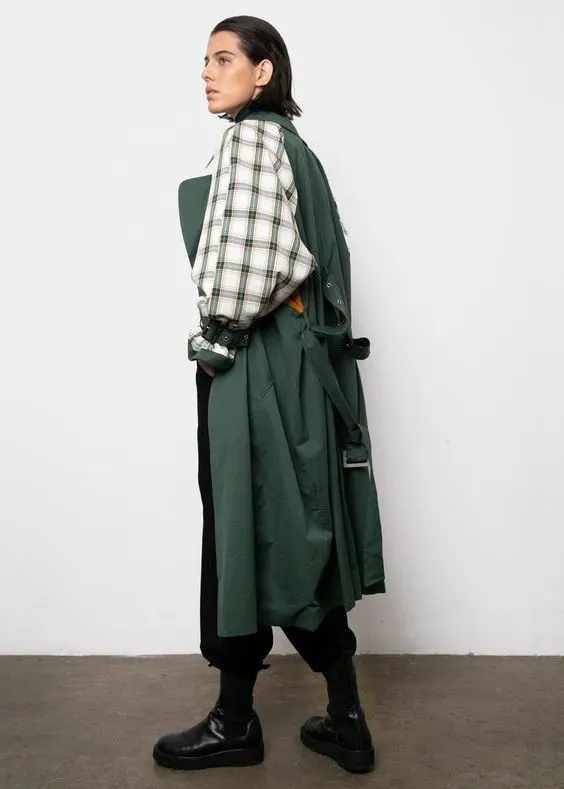 Buy Similar Here
A plaid trench coat is updated with fur collar, fur hemline, and cuffs. Complete it with cream-white pants and black leather ankle boots: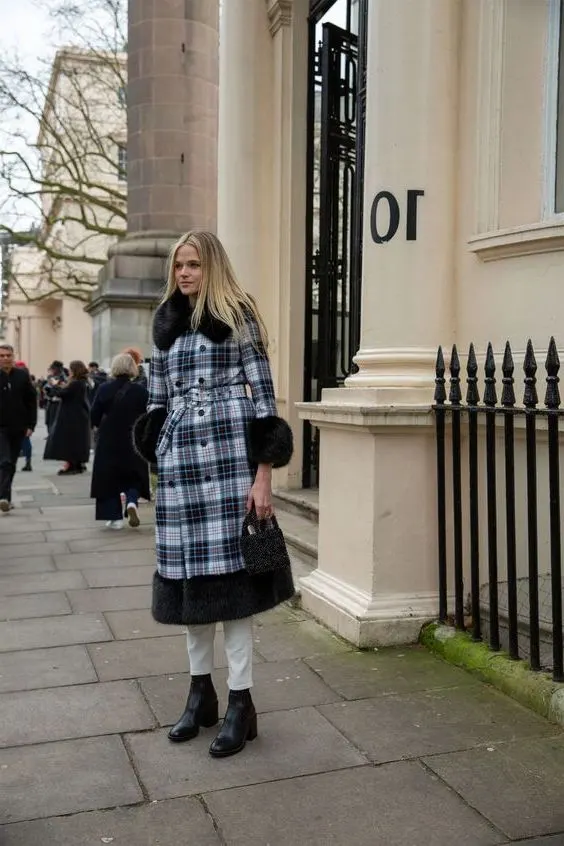 Buy Similar Here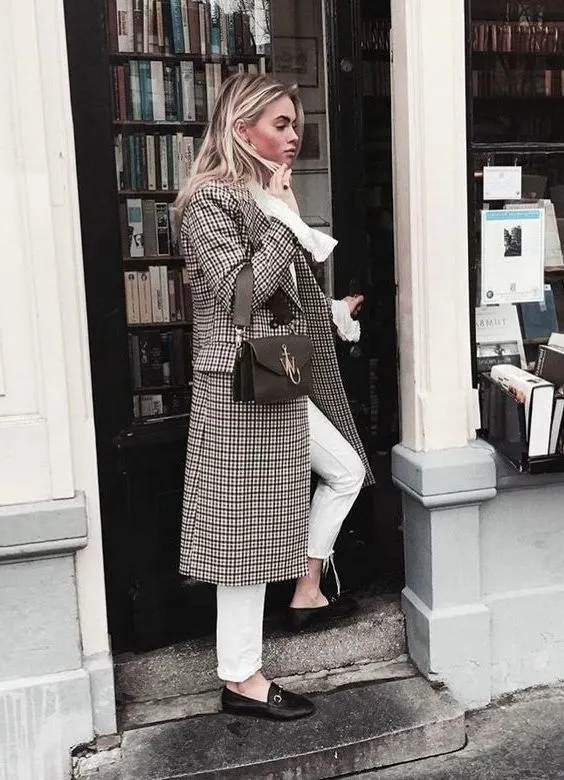 Buy Similar Here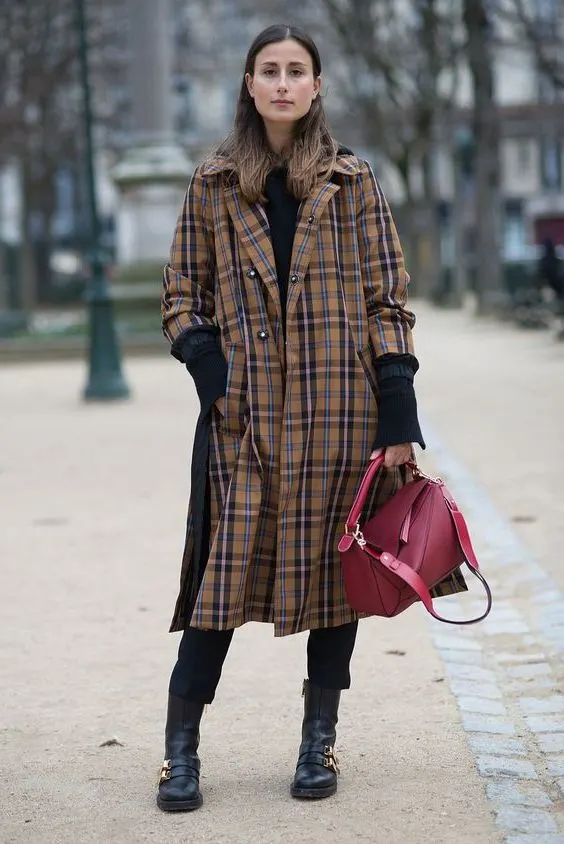 Buy Similar Here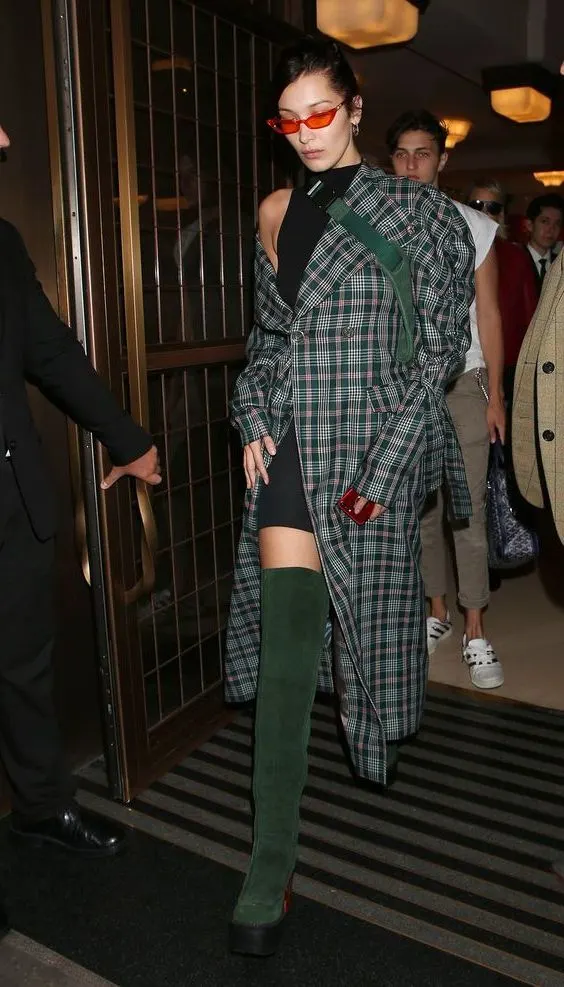 Buy Similar Here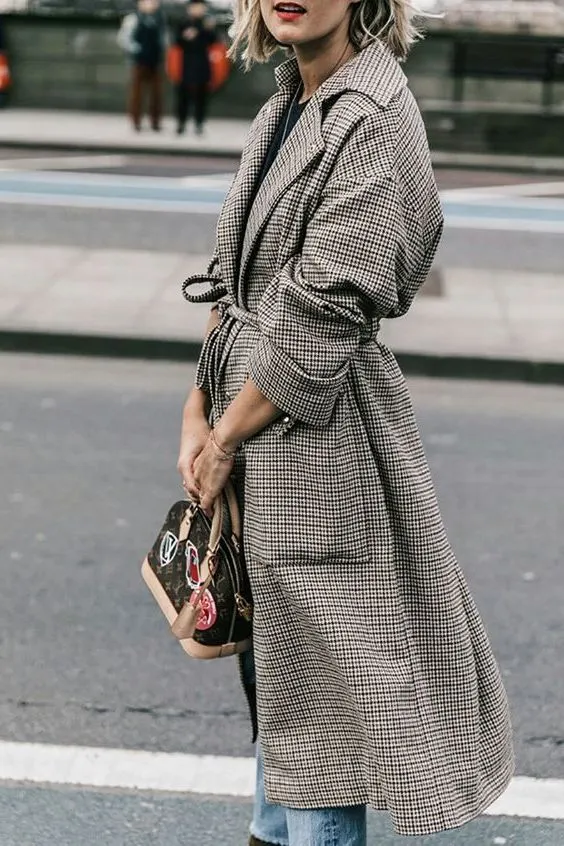 Buy Similar Here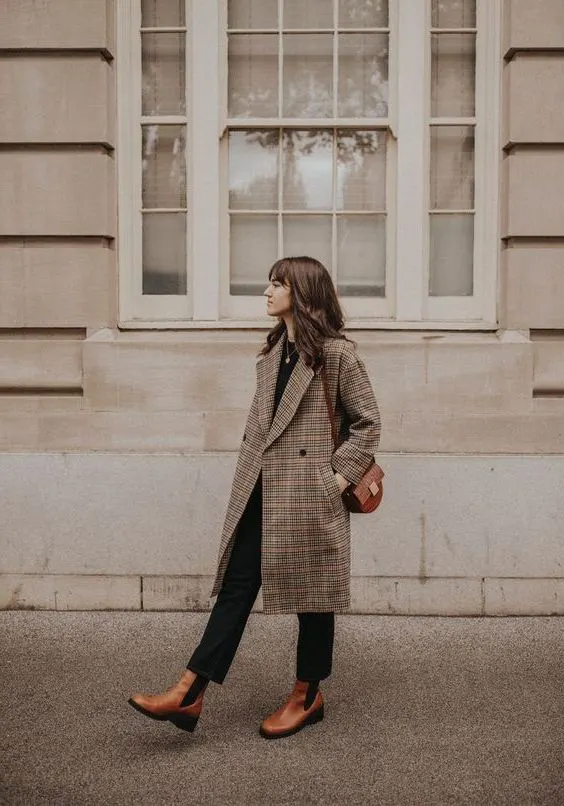 Buy Similar Here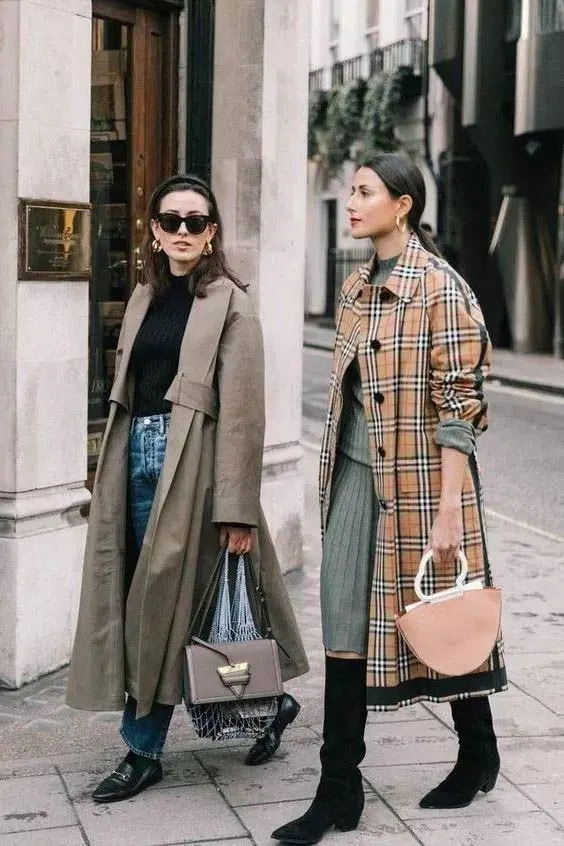 Buy Similar Here
We see a loose-fit plaid trench worn atop maroon blazer completed with dark blue jeans: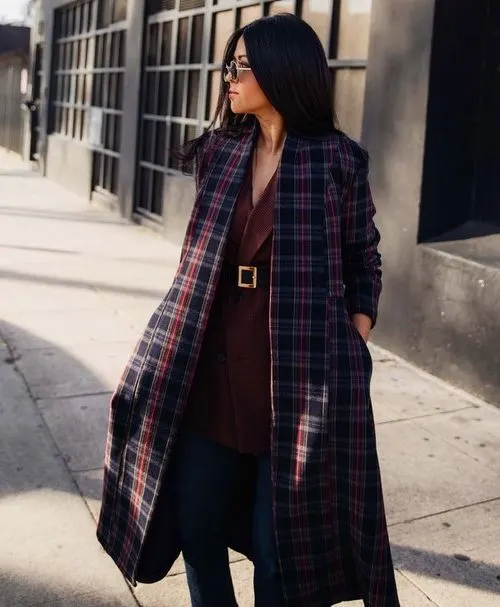 Buy Similar Here