Today I want to share with you an amazing collection of women's long denim jackets that are here to stay for a long time. Why? It's elegant, unusual, and can easily replace your classic cardigan, trench coat, or a vest.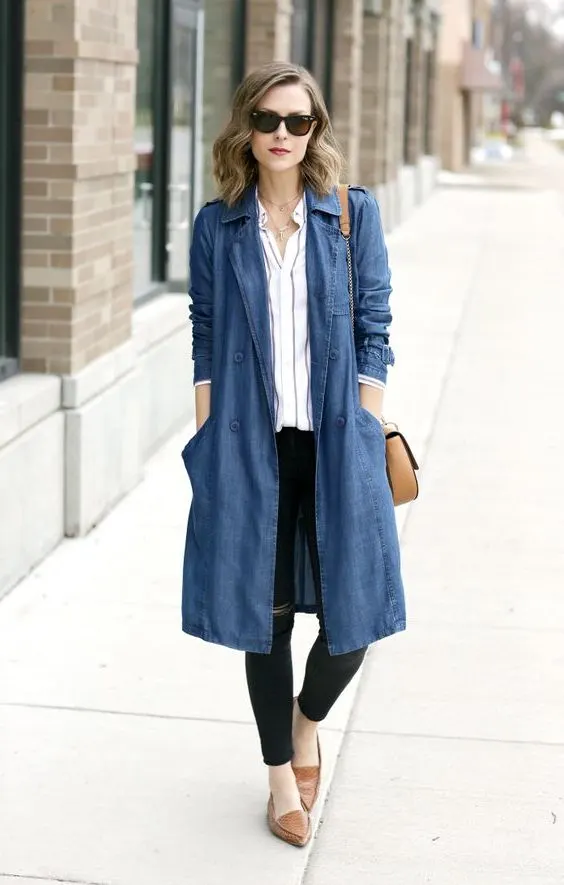 Buy Similar Here
We see a long denim coat styled with a pinstripe white shirt paired with knee-ripped black skinny jeans and brown pointed-toe loafers.
All you have to do is decide on which of those jackets you want to wear, and then pick a top, skirt or pair of pants.
This article will not only show you how to style the jacket but it will also give you some great outfit suggestions for each piece. The following are the three reasons why I am convinced that long denim jackets are such popular fashion trend.
Why Long Denim Jackets Are Popular
1) Long denim jackets have always been around in my opinion they never really go out of fashion because they're just too convenient and practical for every day use.
2) They can be worn casually or dressed up. For example, a long denim coat can just be paired with some ripped jeans and boots for an effortless look, like it was never even there. Or, they can easily go with more formal outfit like a mini skirt or skinny jeans to make it a little more dressy.
3) Long denim jackets come in many different ways so there is really something for everyone to pull off. Whether your preference is high-waisted or low-waisted they are in all shapes, sizes and colours so you can match them to what you're wearing without worrying about the fit too much.
So, whether you're looking to pick up a new jacket this spring, or are just interested in seeing how you can update your wardrobe you're going to want to check out the following 3 reasons why I think long denim jackets are such a great choice.
Easy Ways How To Make Long Denim Jacket Look Great On You
This beautiful investment looks great both with flat shoes, heels, wedges, and sneakers. You don't have to worry about your future look, as you can always rely on these long denim jackets.
An elongated denim jacket is a must-try trend for this season. It will help you create casual, and dressy outfits for special evening night outs, as well as for street walks around town.
An elongated denim jacket is represented by a wide variety of designs, so every girl can choose the style that will emphasize the advantages of her figure, as well as hide all the shortcomings.
The most successful combination is a long jacket with jeans or classy pants. When choosing a top, you should give preference to a top or t-shirt in a light shade. This kind of look is going to be a perfect choice for everyday errands.
An elegant pencil skirt in combination with a long denim jacket is perfect for work or business meetings. A bright accessory in the form of a long necklace or a classy bag will make you look irresistible and spectacular.
If you want to attract the opposite sex, then the best way to attract men's attention is to style your elongated denim jacket with a mini-skirt or shorts. A lace top or tank top will be an ideal match.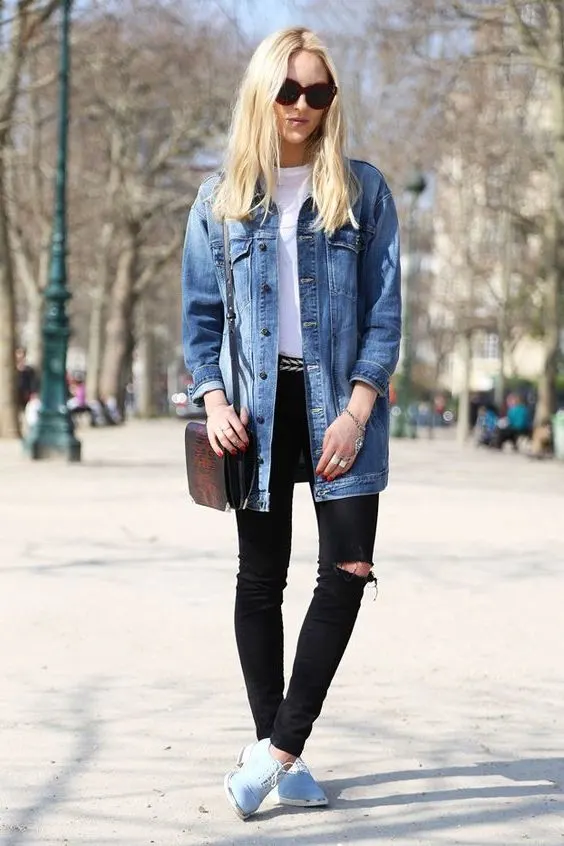 Buy Similar Here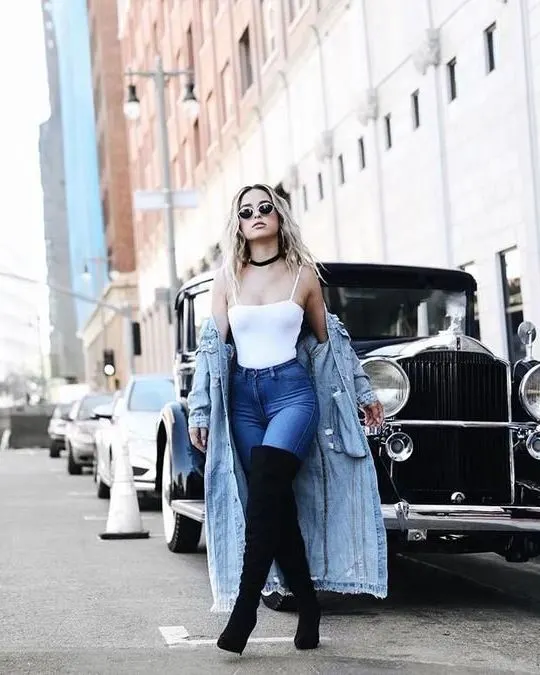 Buy Similar Here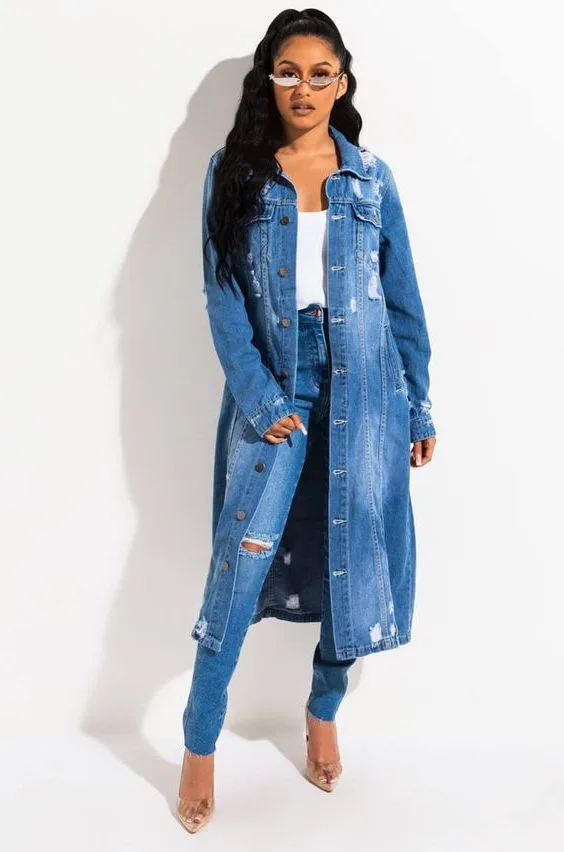 Buy Similar Here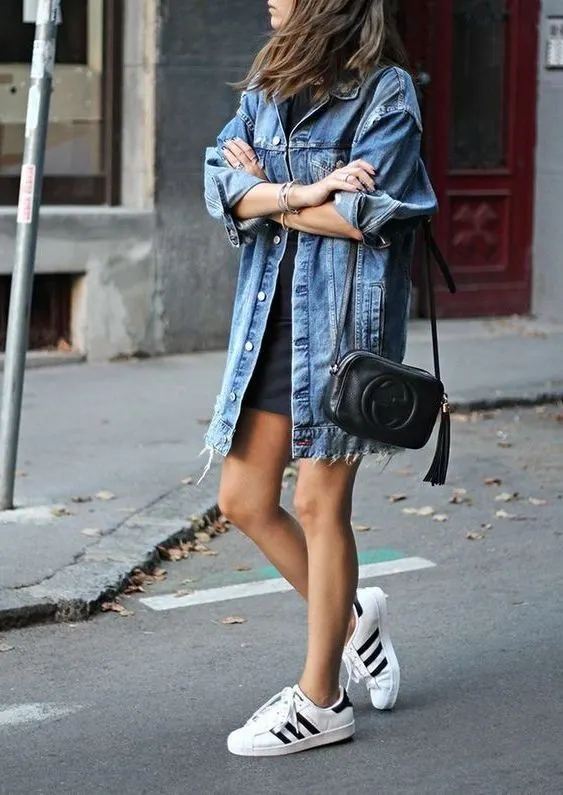 Buy Similar Here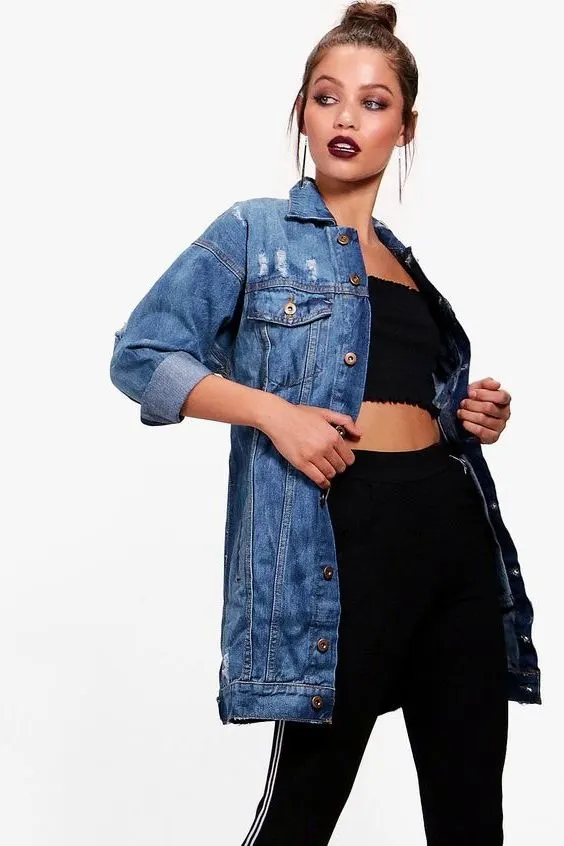 Buy Similar Here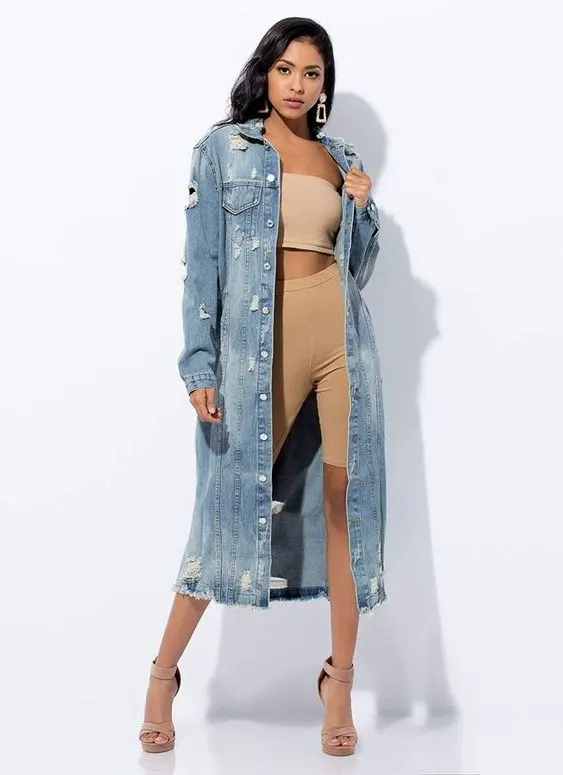 Buy Similar Here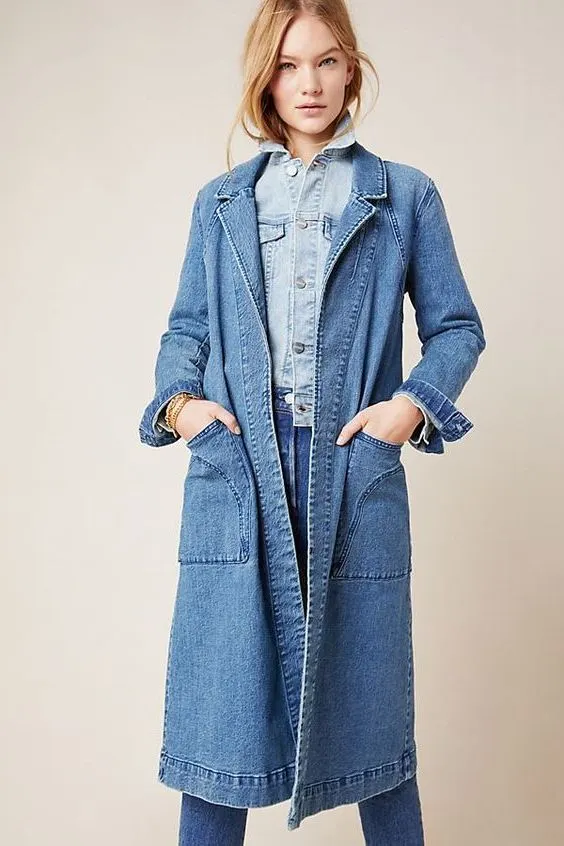 Buy Similar Here
Buy Similar Here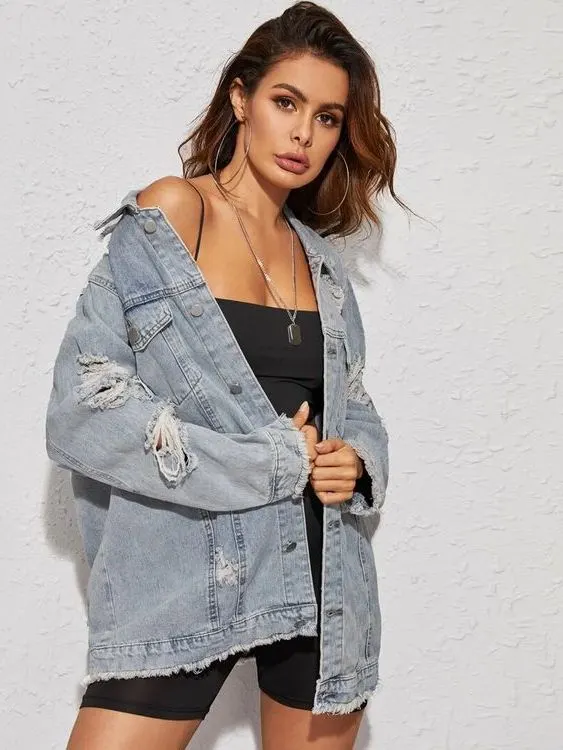 Buy Similar Here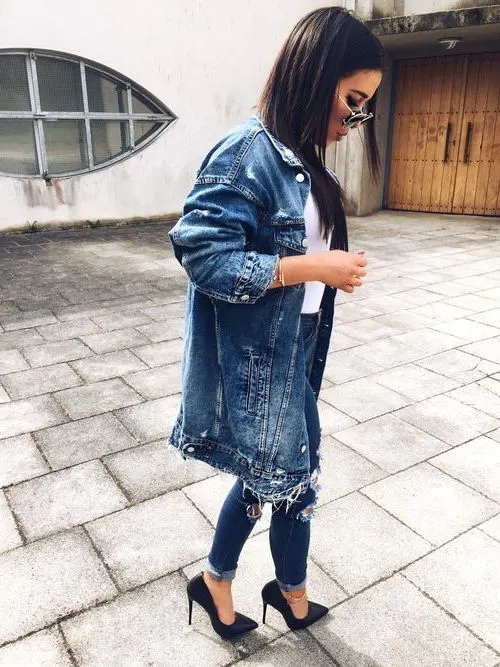 Buy Similar Here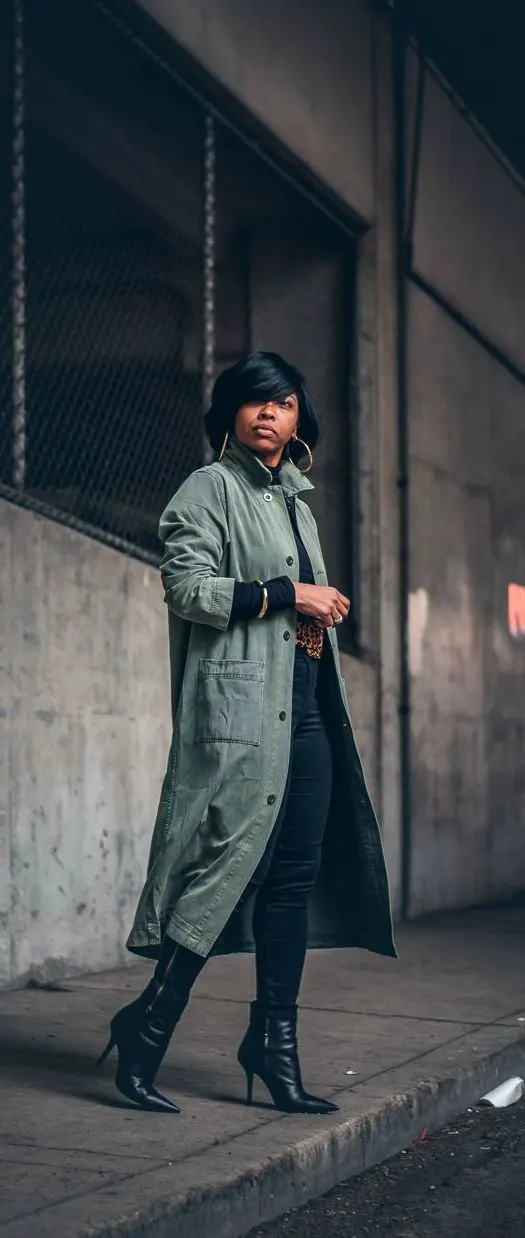 Buy Similar Here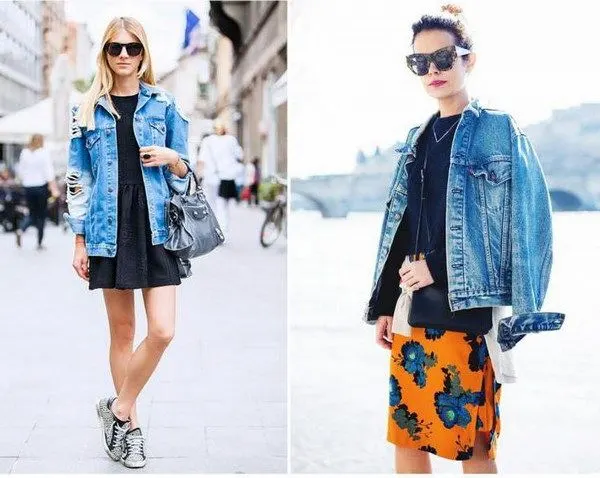 Buy Similar Here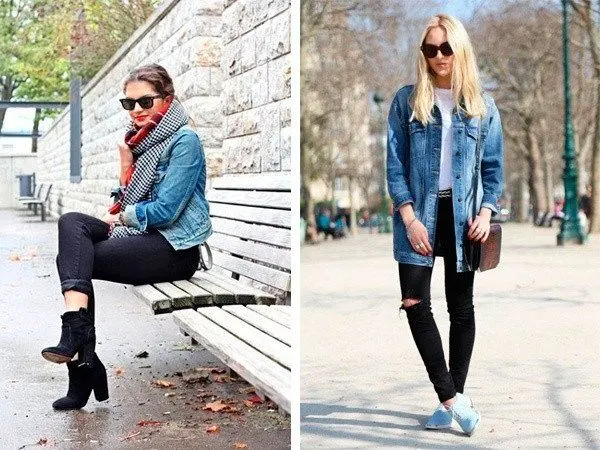 Buy Similar Here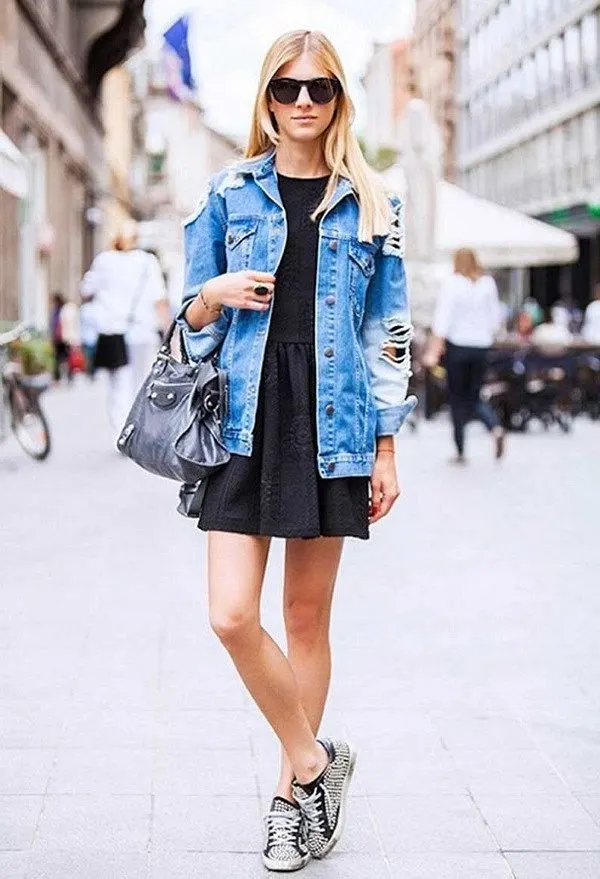 Buy Similar Here