Today we are here to see the best looks you can create with a total monochrome camel outfit featuring a camel coat. The fashion industry is constantly changing, which is why it's important to have a solid grasp of what's in style. You can't just wear any old things! And if you want to stay on top of the fashion game, I highly recommend checking out this guide to some essentials for fall.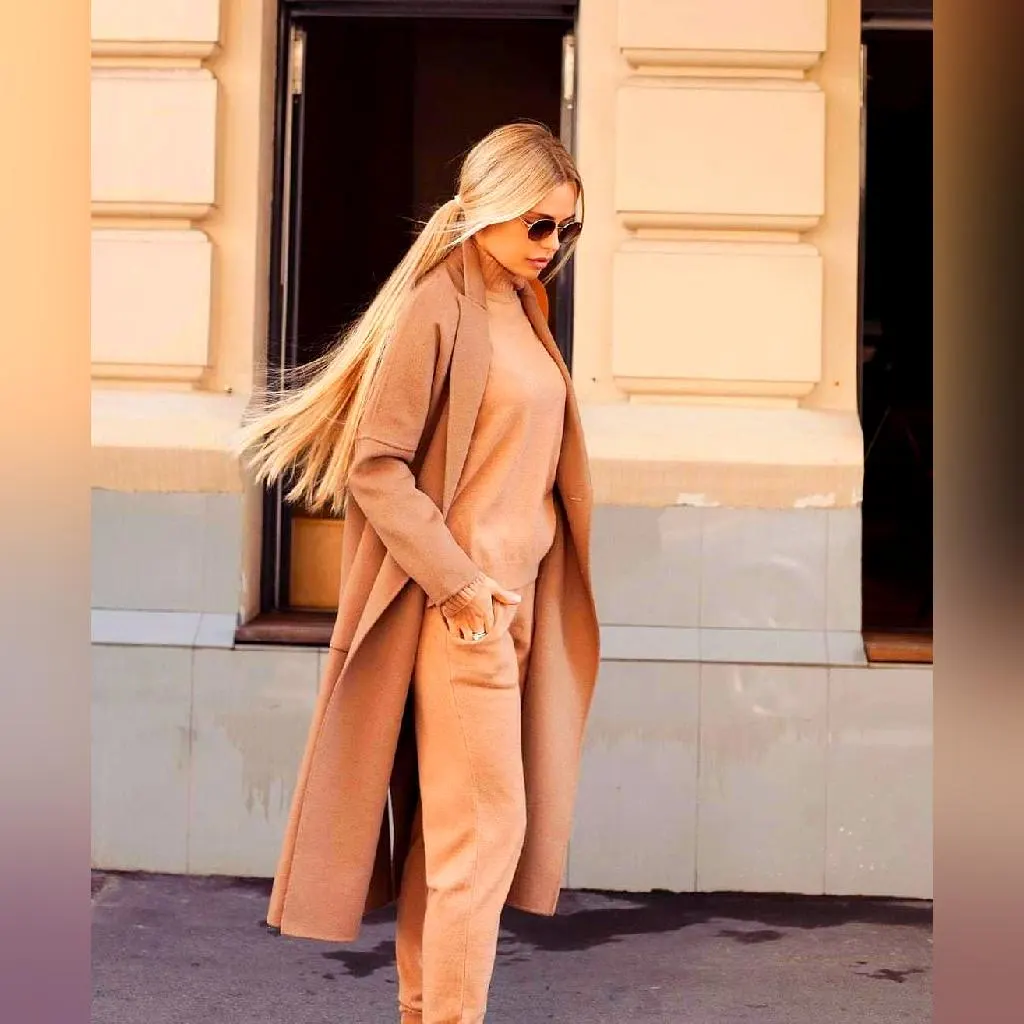 Buy Similar Here
You'll love how easy it is to stay fashionable while still being comfortable with these three-piece looks that are perfect for chilly weather. Plus, they're all monochrome – perfect for your fall wardrobe! The camel coat with matching color top and pants are perfect choices for the upcoming fall season.
Try on this camel long coat with a slouchy roll neck top and high-rise pleated pants: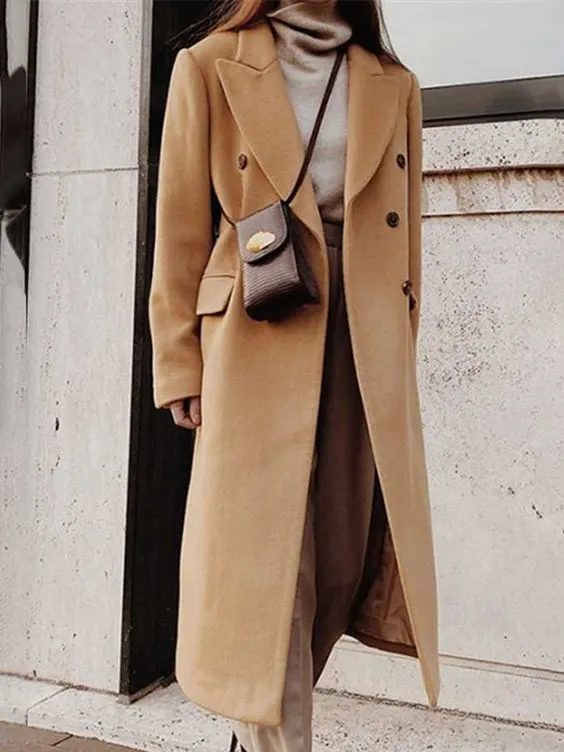 Buy Similar Here
Another camel long coat is teamed with a white knitwear and camel pants completed with slip on shoes: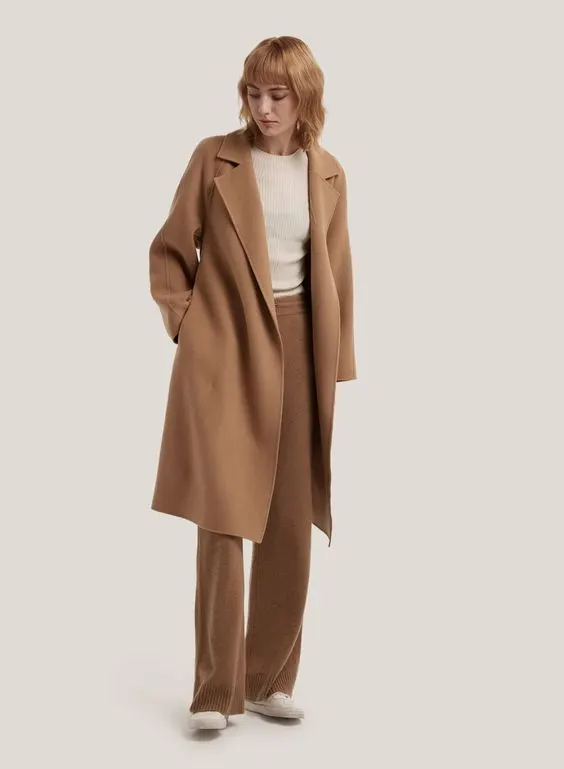 Buy Similar Here
A camel coat is one of the most essential pieces in a woman's wardrobe. It is an excellent alternative to the leather jacket during winter and cold weather. This coat can be worn for both casual and many types of formal occasions. Thus it would be useful if you are planning on buying this coat, to know how to style up this outerwear so you can wear it year-round.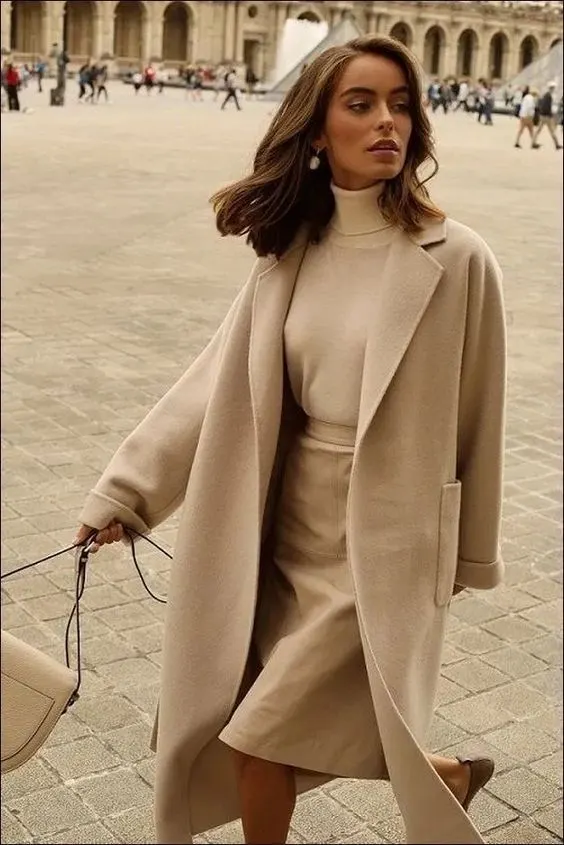 Buy Similar Here
I am so in love with this monochrome outfit idea, the ribbed sweater looks ideal with this outerwear piece and relaxed-fit pants: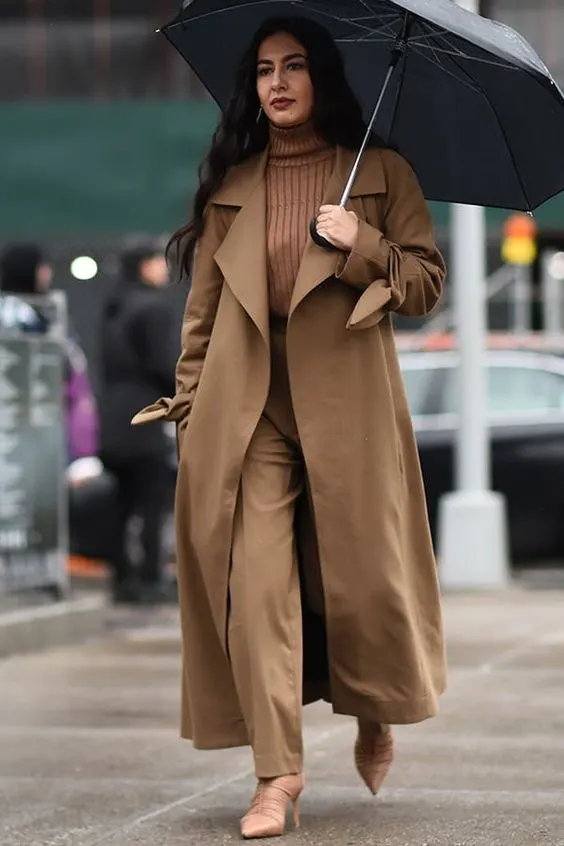 Buy Similar Here
The camel sweater is another popular staple piece in women's wardrobe during the winter season. This piece can be worn both casually and in a more dressy way. It is very versatile, the off-shoulder sweater can be paired with a skirt, pants, shorts and even jeans.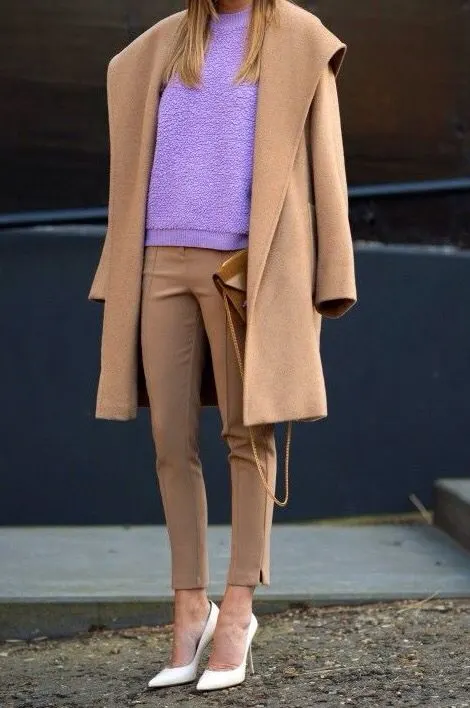 Buy Similar Here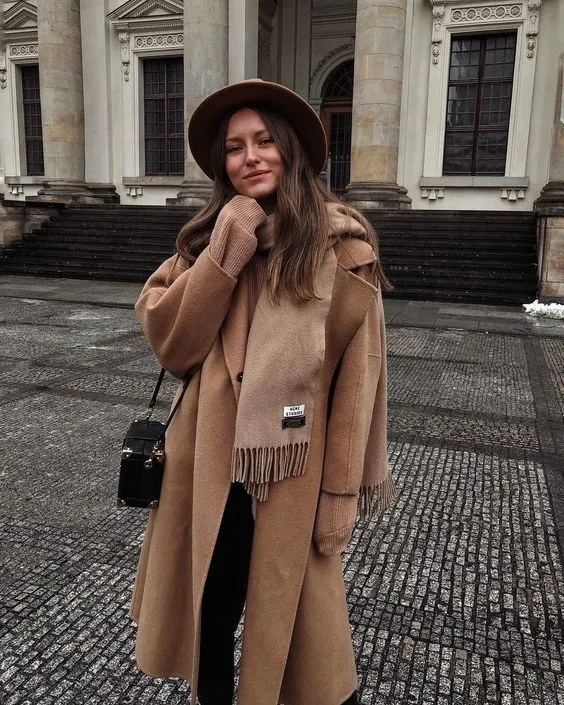 Buy Similar Here
Another piece every woman should have in her closet is the camel-colored pant which stands out by its unique style. The pants come in different styles such as leggings and wide-leg trousers and slim-cut design, making it an easy add-on to any look.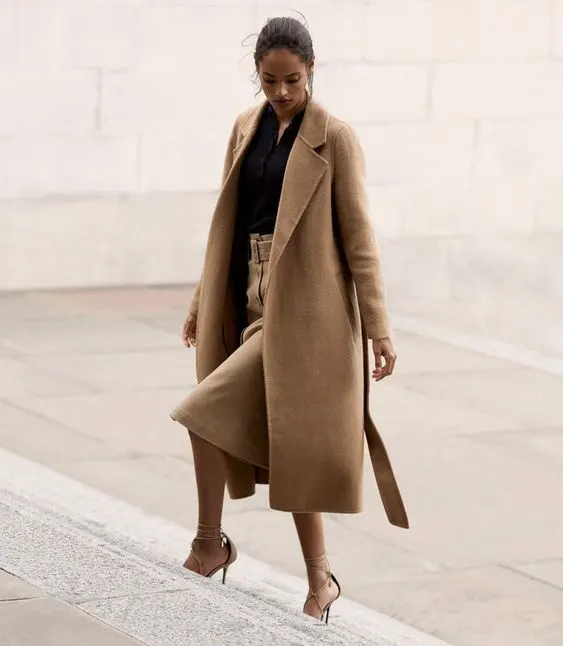 Buy Similar Here

Buy Similar Here
The camel coat will definitely be a great addition in your wardrobe. This outerwear piece can be worn both in fall and winter. It is also one of the most versatile outerwear you can ever own as you can wear it with jeans, leggings, skirts, and dresses. By owning this cool piece you will always have an alternate option to the leather jacket when it comes to dressing up during cool weather.
In addition to buying a camel coat, you can also wear it with matching color outfits such as camel top and pants. The outfit will look like a colorful ensemble if you are going for a more casual look. You will definitely look amazing. However, if you want to wear it more often try wearing it as an alternative piece with jeans, leggings, and even shorts.
By taking some time to put together looks that include your coat along with the other pieces mentioned above you will be surprised at how much you can change your style to fit in this versatile outerwear.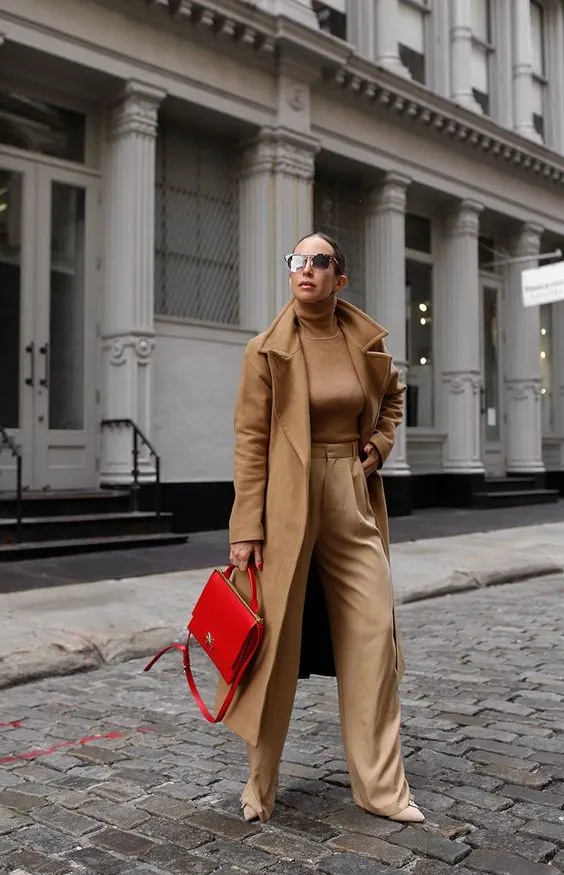 Buy Similar Here
This white T-shirt adds a bright update to this camel colored look: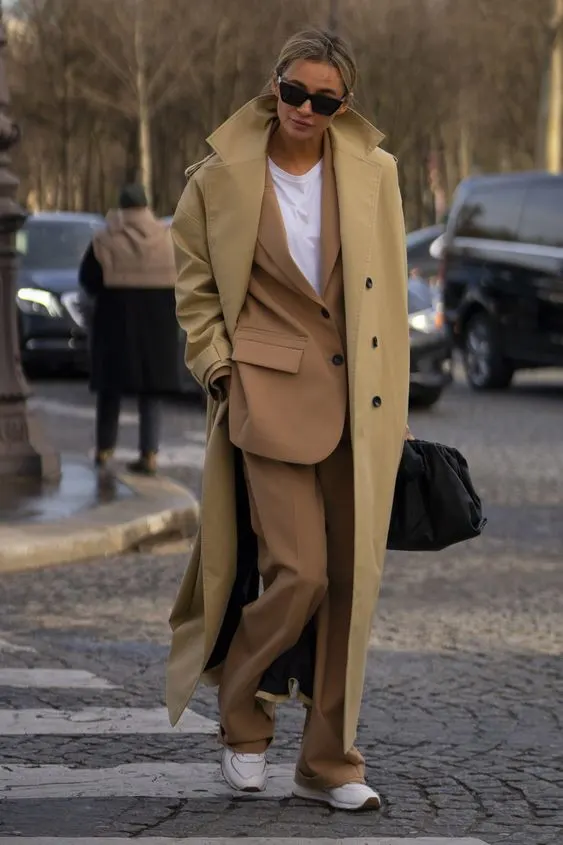 Buy Similar Here