A New Year's Eve party is one of those occasions where you can dress up and make sure your best outfit compliments the occasion. When it comes to the celebration, there are a few key looks that are always in style. If you're planning on attending a party with an elegant theme such as a black-tie event, don't forget to bring chic strappy heels!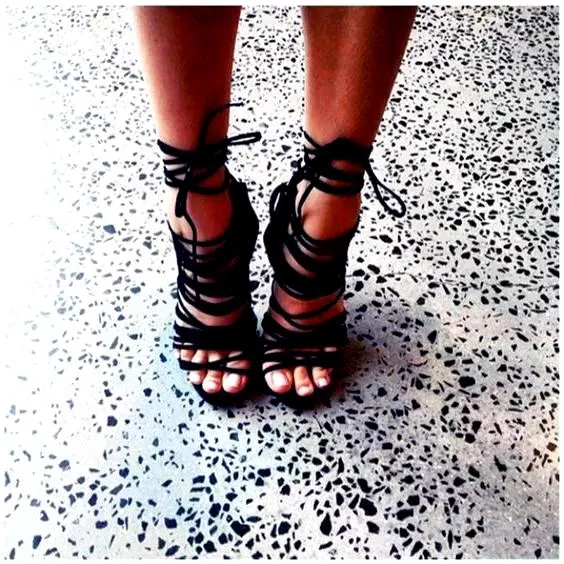 Buy Similar Here
Strappy heels are classy, unique pieces of footwear perfect for any event or occasion. Maybe it's New Year's Eve and you're ready to strut your stuff in a glamorous get-up? Strappy high heels will keep you comfortable all night long while showing off your fashion sense for all to see.
Strappy Heels Outfits For New Year
So what is a strappy shoe exactly? This shoe consists of various bands of leather, cord, cloth, or fabric that run across the shoe's upper from the vamp and wraps around the heel in an 'S' shape. The name derives from the ties that look like straps running across a woman's foot.
Not just for parties, strappy heels are perfect for any lady looking to step up her footwear game. Whether you're wearing them to work or out on a special occasion, they'll amp up any outfit while keeping your feet comfortable all night long!
These heels will never go out of style simply because they are so versatile. They add instant glamour to any outfit and can be worn with a variety of looks from skinny jeans to glamorous evening dresses. They come in a range of styles, so you can stay on trend.
With strappy heels, you can be sure you'll look and feel like a star. You'll also have to decide if you prefer them with a closed toe or an open toe. If you're wanting to wear an open-toe shoe, then be ready that most of them will come in a variety of colours including nude, patent and black.
My Favorite Strappy Heels
There are different styles of strappy heels out there, so keep that in mind when shopping for the right one. The most popular ones are the peep toe, t-strap, crisscross strap and the ankle strap. Peep toes are best suited for special occasions or if you have a dress that you want to show off your pedicure.
The T-strap is another classic style. It's a single band of leather or fabric crossing over the foot; it's best suited for someone looking for something subtle yet stylish. If you're looking for something more bold, look into crisscross straps and ankle straps. Crisscross straps consist of multiple bands of cord wrapping around the heel. They are best used for women looking to show off their heels and feet.
Ankle straps add a unique edge to any shoe. The ankle strap wraps around the ankle, adding a hint of sexiness to an outfit.
Tips To Choose Your Favorite Style
If you're looking for the ones that will last, it's important to make sure that they are made from high-quality materials. With so many fabric options out there, you should pay attention to the quality of the material and try not to buy the cheapest pair you can find. This will ensure you get your money's worth in the long run; make sure you look for soft leather, suede or satin upper straps as these tend to last longer than others. Strappy heels can take a beating, but if you're wearing them on a daily basis, you'll want to make sure they can withstand the wear and tear.
Strappy heels also come in various heights, so you'll want to consider height when buying your shoes. If you're looking to get a pair for long-term use, look into buying an ankle strap or an ankle strap with ankle wrap that's above the ankle; this will give your foot and legs some support. On the other hand, if you're looking for a taller style of the strappy heel (3 inches and higher), then it may be better to buy a shorter pair that is closer to 2 inches high.
Street Style Ideas
You gonna find many great outfit ideas with these heels, but I definitely recommend checking out my post on ways how to wear strappy heeled sandals with black pants, this combo is timelessly chic and perfect for those women who want to make a feminine, yet the strong impact on everyone.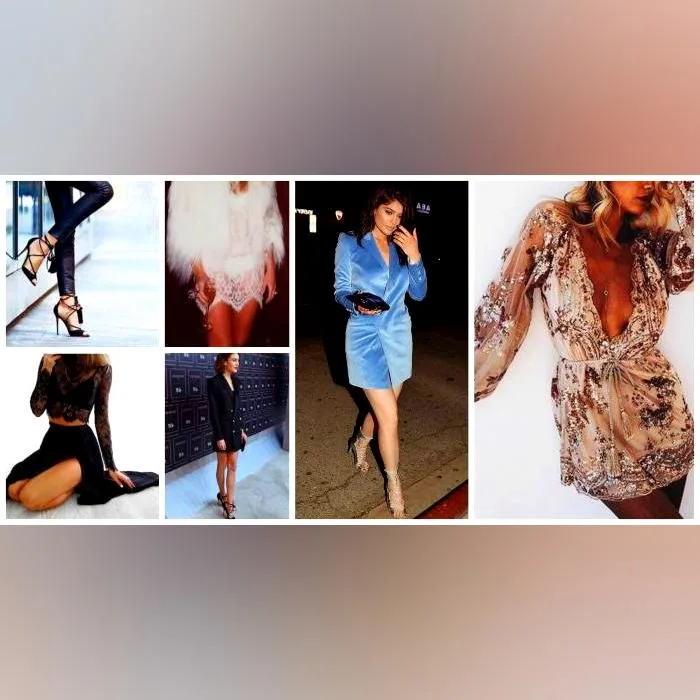 Buy Similar Here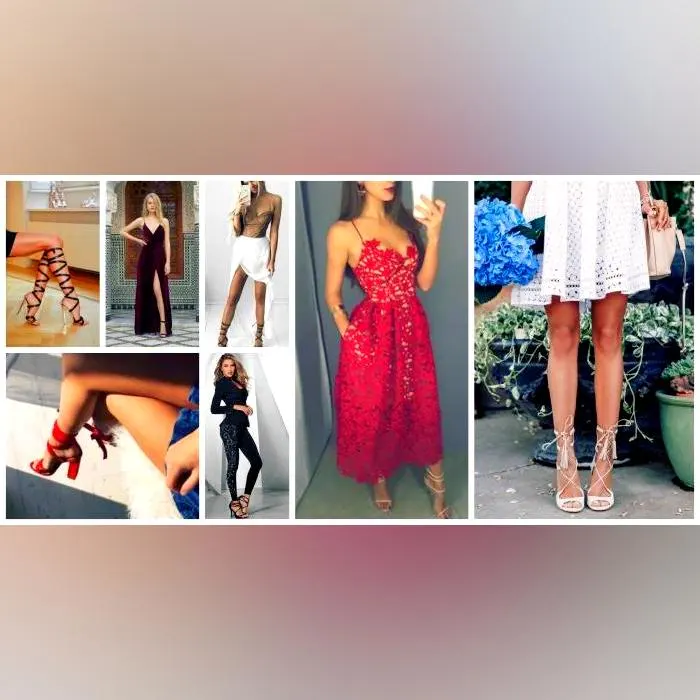 Buy Similar Here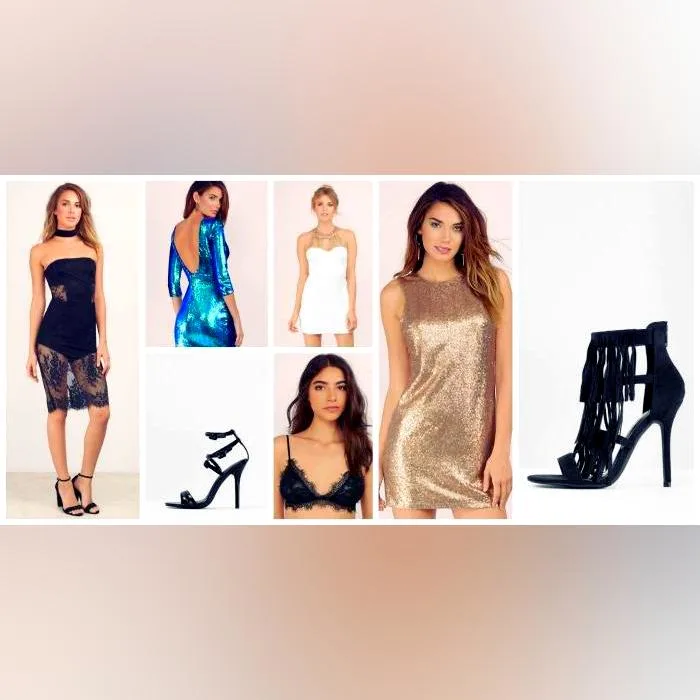 Buy Similar Here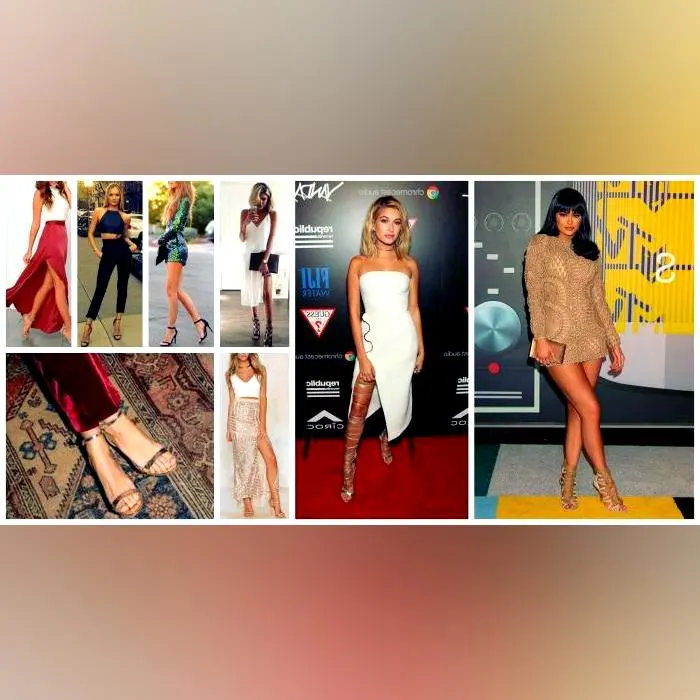 Buy Similar Here
With Jeans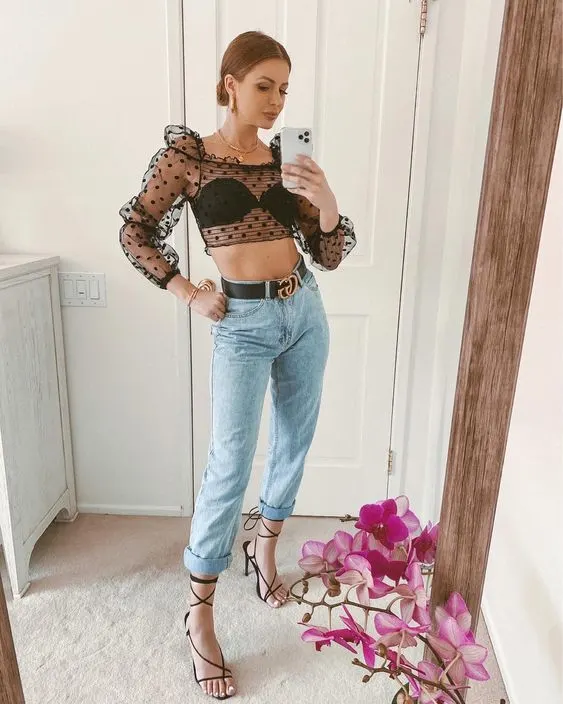 Buy Similar Here
As you can see, strappy heels in black look pretty cool with these cuffed BF jeans, cartoon print black tee and a black leather biker jacket, complete the look by adding these rounded sunglasses.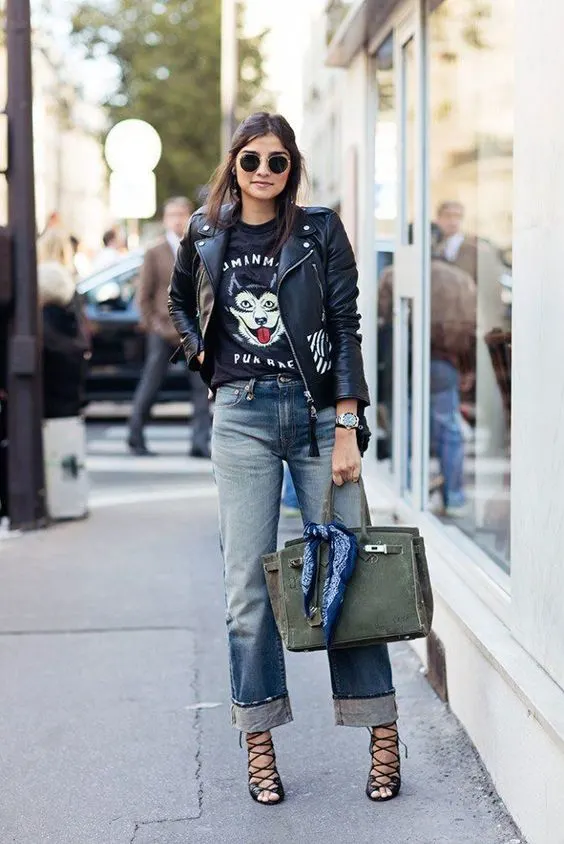 Buy Similar Here
With Skirt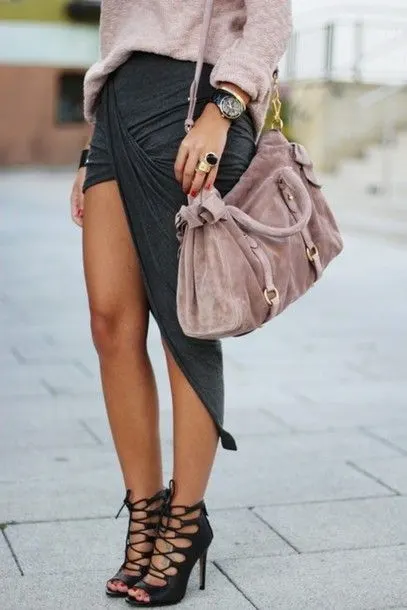 Buy Similar Here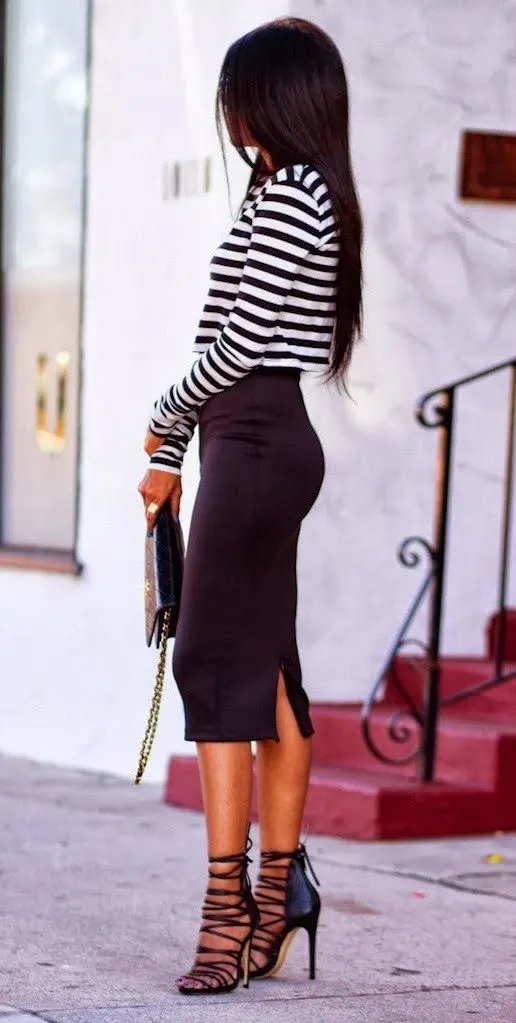 Buy Similar Here
With Shorts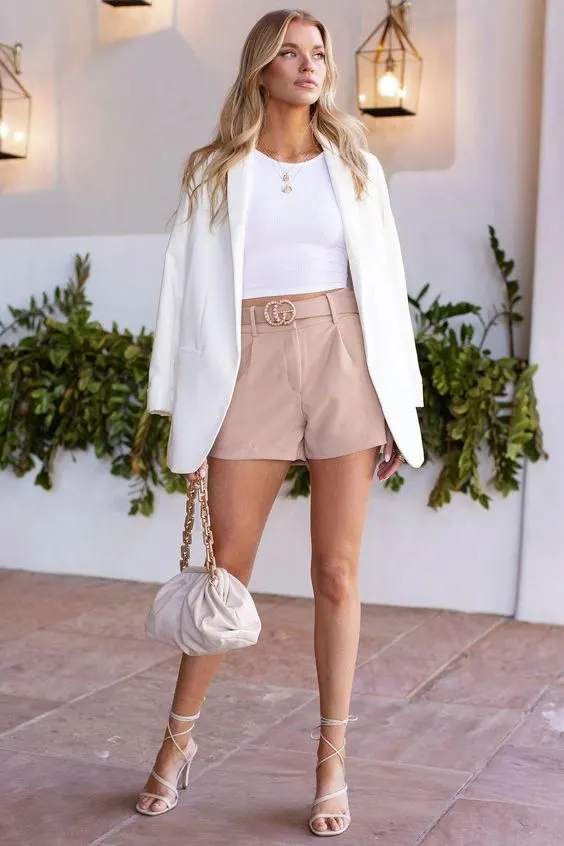 Buy Similar Here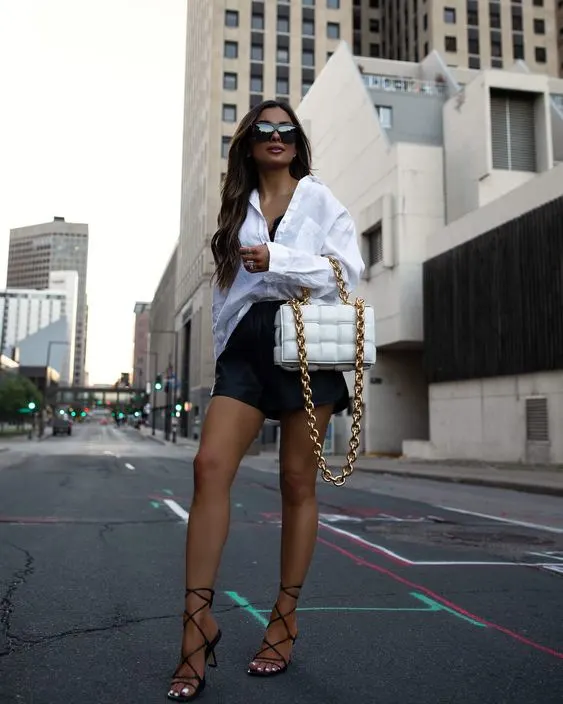 Buy Similar Here
With White Pants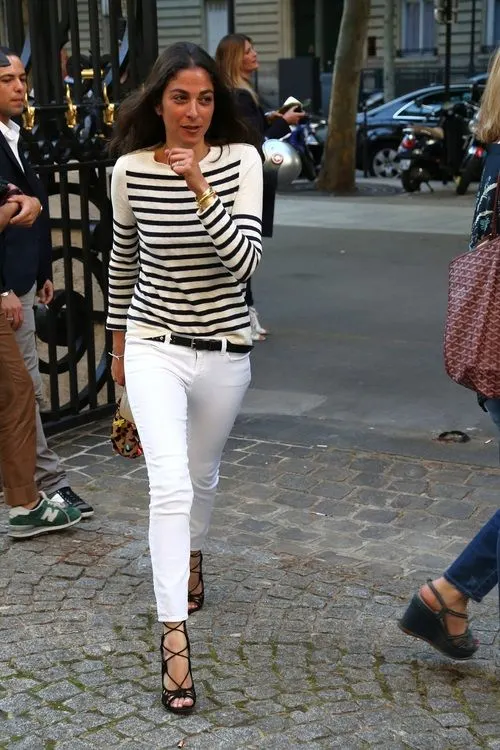 Buy Similar Here
With Dress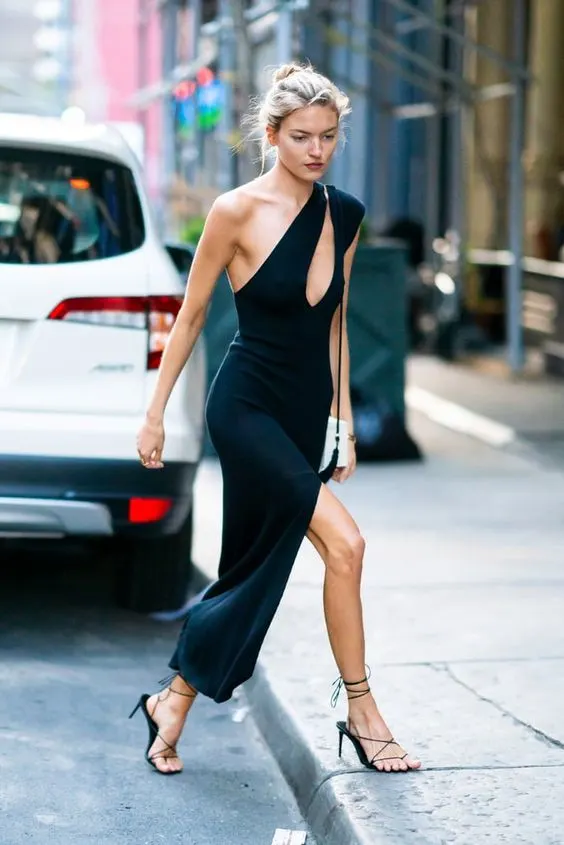 Buy Similar Here