I am here today to share with you my favorite khaki green shirt outfit ideas featuring cool styles you can wear from work to parties. I am 100% sure you will find the perfect outfit idea that fits your mood for any occasion by checking out these stylish looks. The key to finding your perfect khaki shirt is choosing versatile pieces that you can mix and match, both in terms of color and stylistic elements. Not only will this make your look more interesting, but it'll also make it easier to coordinate outfits in a pinch!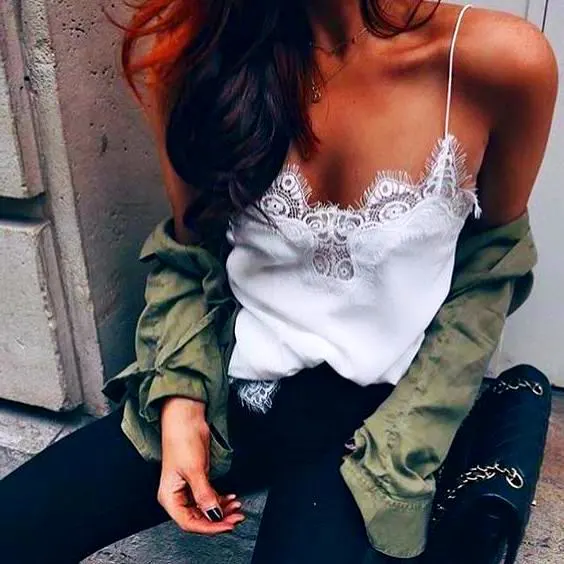 Buy Similar Here
Khaki Green Shirt Outfit Ideas
Today, we're going to be taking a look at how you can wear this shirt and look at your best. Khaki green is a casual color that can be used in multiple occasions. When worn well, it harkens back to the roots of style while being modern and stylish. It gives the impression that you are warm and approachable – it's almost impossible not to connect with someone who wears it well. It also helps you stand out from the crowd because its cool look makes this hue of green seem exclusive, yet accessible for everyone.
These basic combinations are staples in any well-rounded wardrobe. Each one works well on its own but they're also easy to mix with other clothing items if you want to get creative. Today we will see how you can make these basic combinations more adorable.
A khaki green shirt is one of the most comfortable clothes available on the market. It is usually made from cotton or other organic products like cotton and silk mixture which provide softness and comfort when it touches our skin. Every khaki green color has its own feel due to the certain fabric used in making it.
This shirt has many benefits, it is like the famous green camouflage which makes people look friendly and noticeable when they wear it with black or other color pants. Here are my favorite color combinations you can easily try out: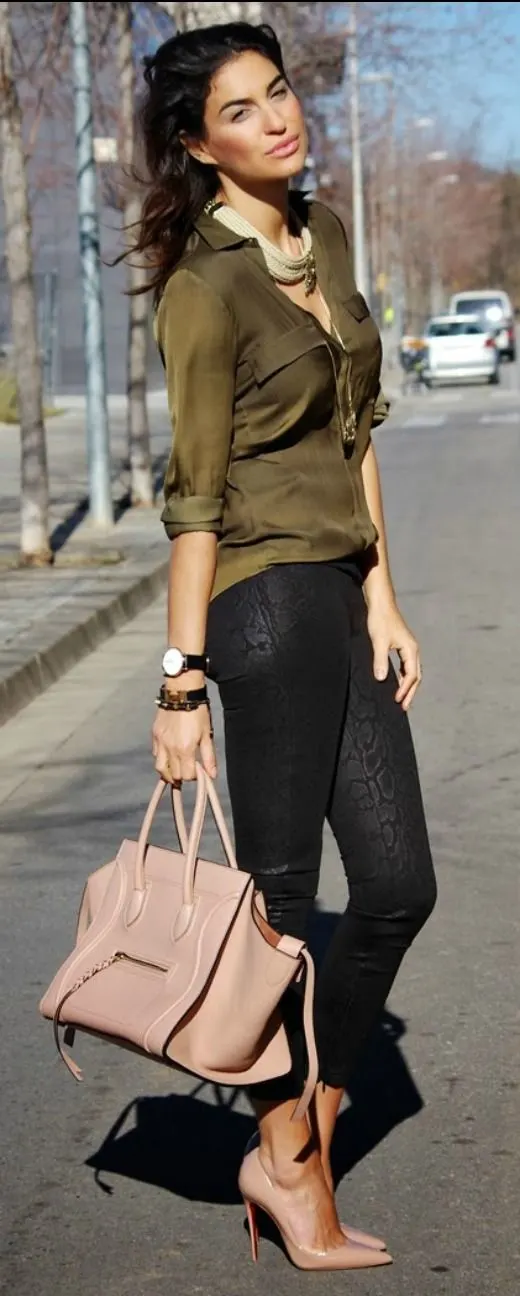 Buy Similar Here
With Dark Blue Jeans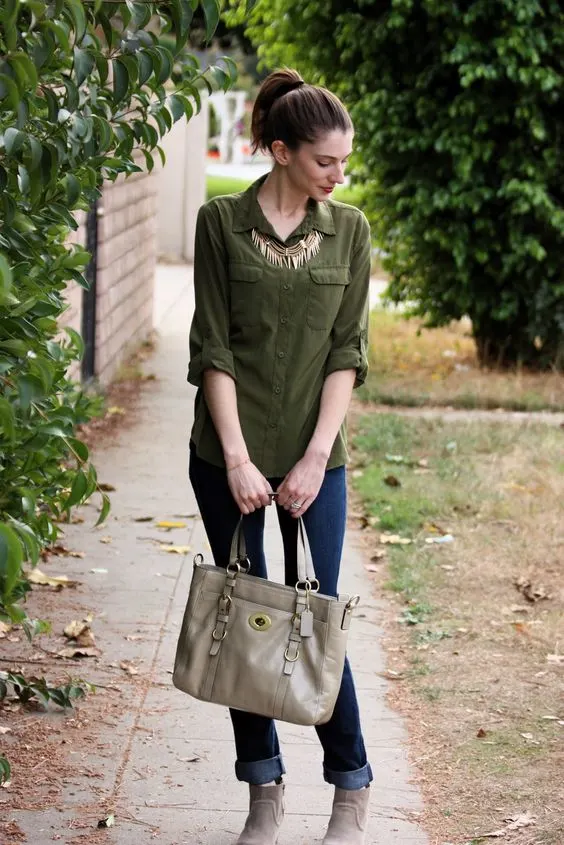 Buy Similar Here
with grey pants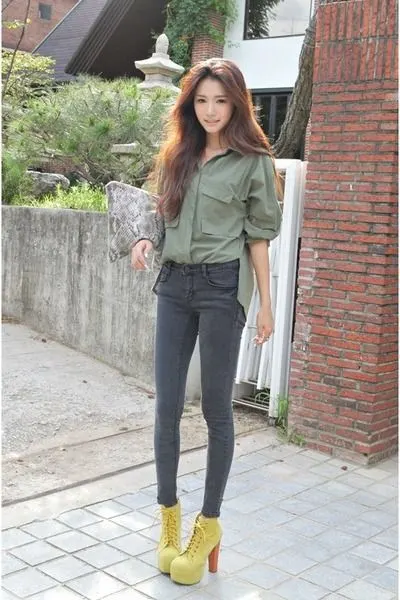 Buy Similar Here
with dark green pants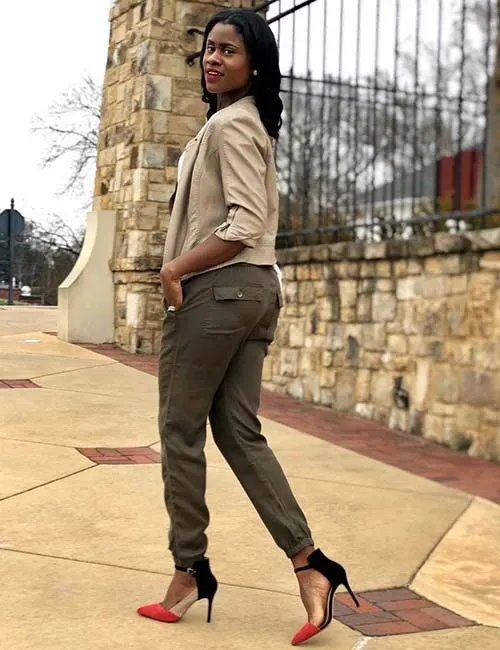 Buy Similar Here
with blue jeans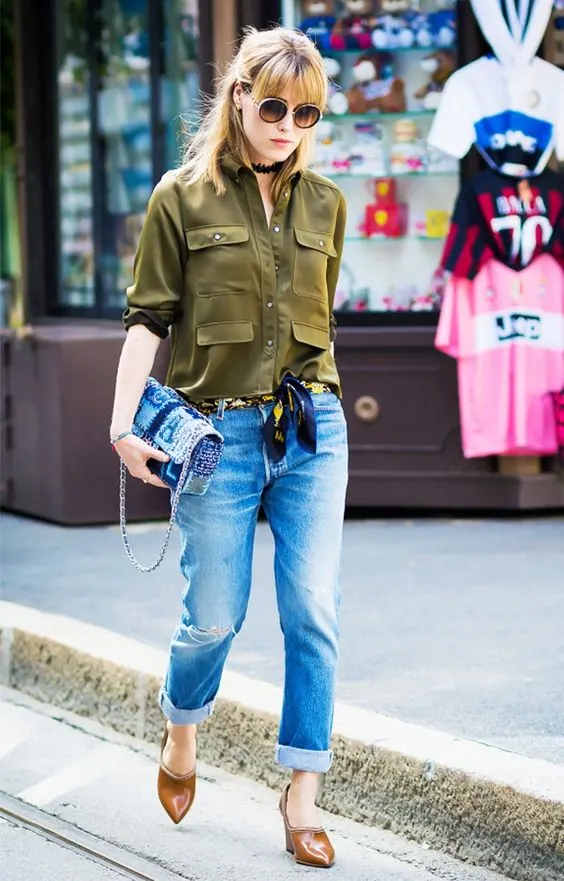 Buy Similar Here
with black pants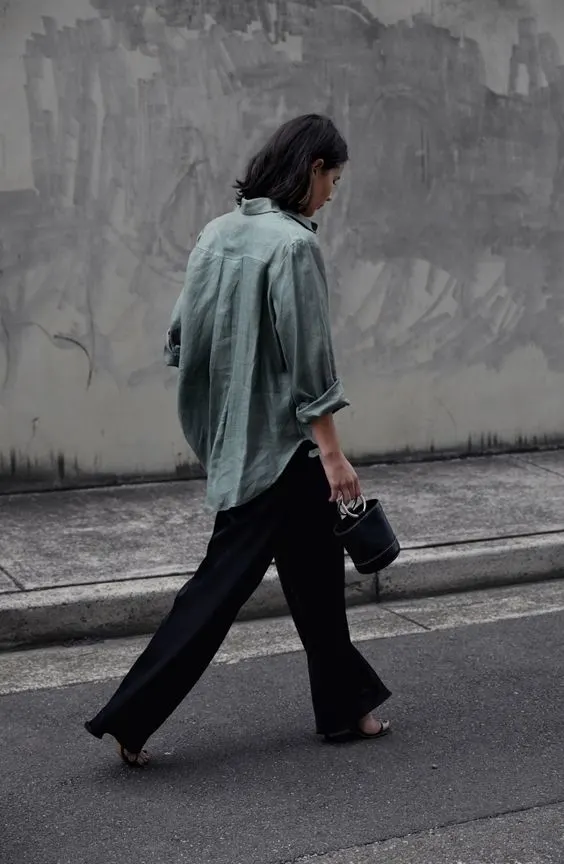 Buy Similar Here
What Accessories To Choose
If you want to make a wow statement this year, then choose a wide-brim straw hat to underline your femininity: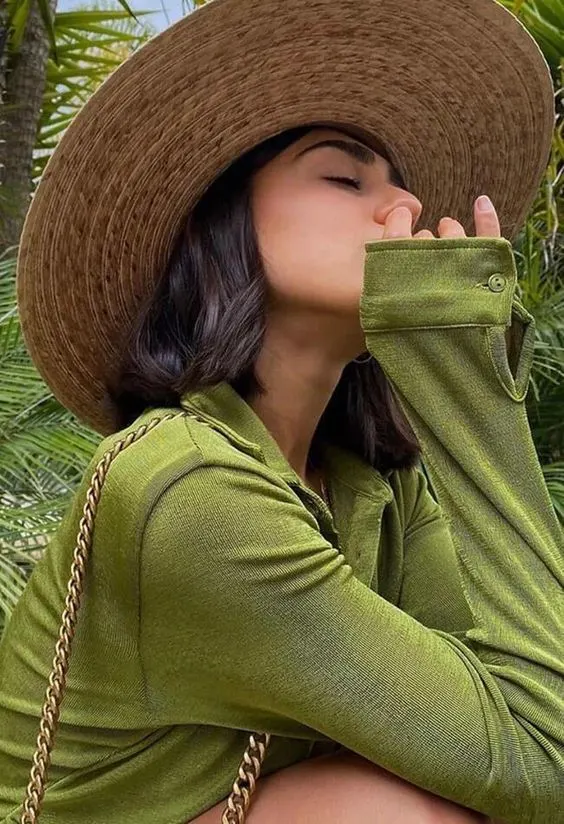 Buy Similar Here
Keep it fresh and sophisticated, all you need is a chic pair of sunglasses and layered necklaces: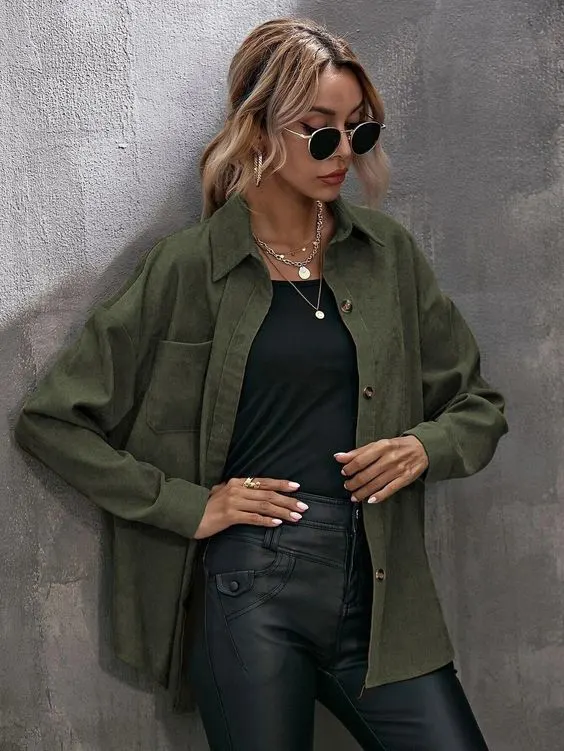 Buy Similar Here
Keep it wild with a pair of leopard print heeled sandals: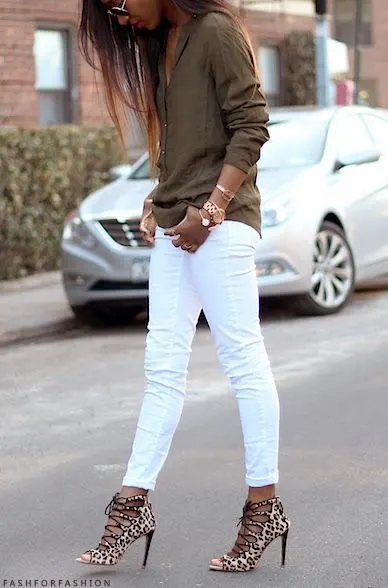 Buy Similar Here
Aviator sunglasses might be your answer: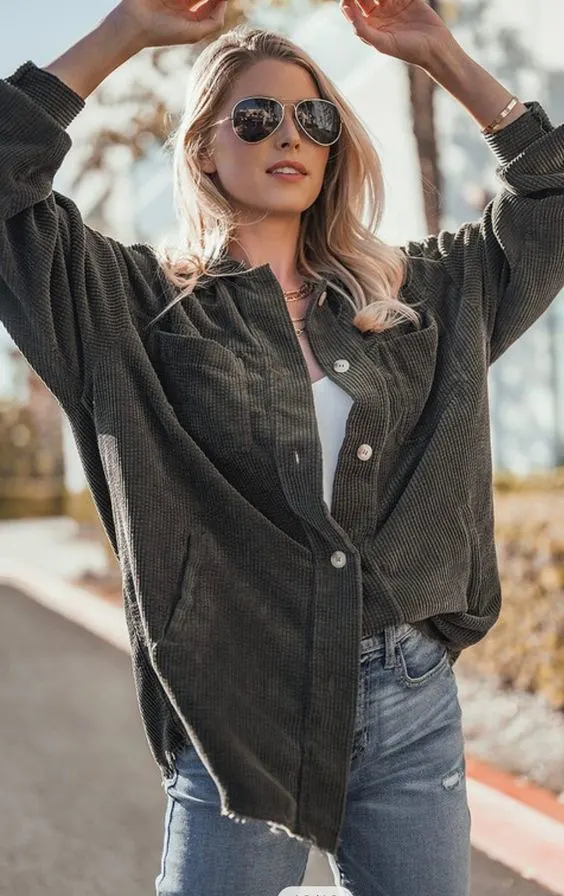 Buy Similar Here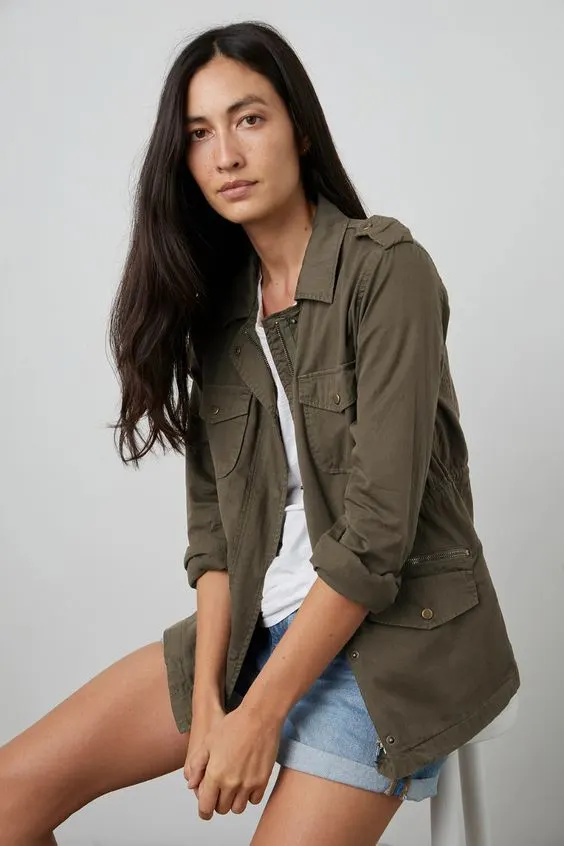 Buy Similar Here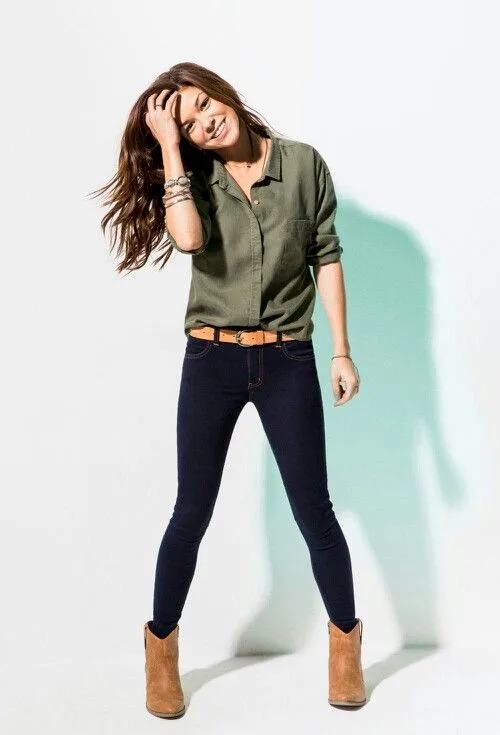 Buy Similar Here
A khaki shirt can be easily combined with a pair of black pants, this is a nice combo for working hours. By the way, I recommend checking out my post on how to wear black pants to office, check out my post and find your favorites.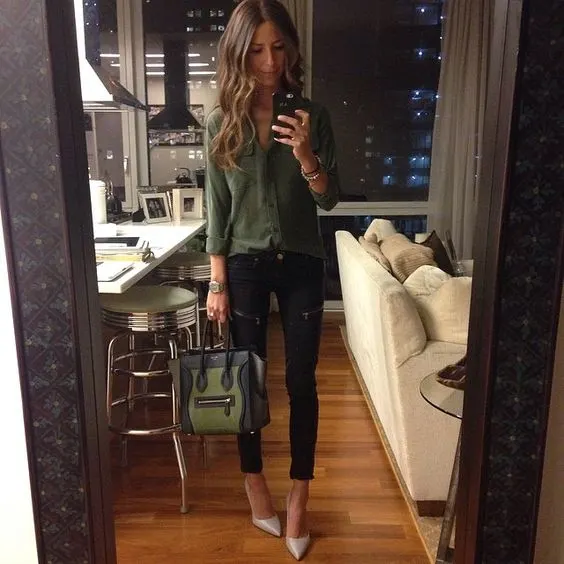 Buy Similar Here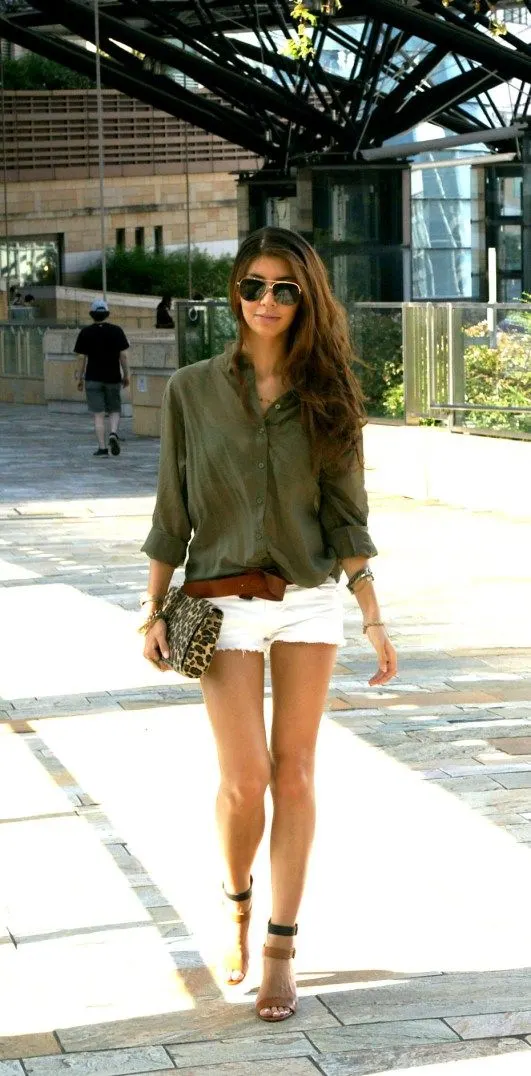 Buy Similar Here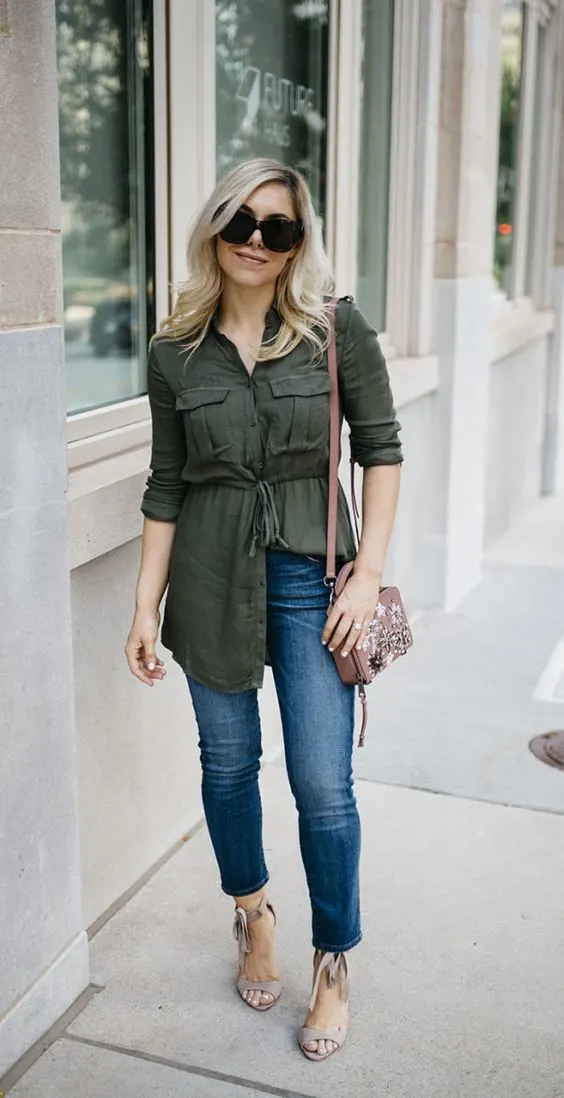 Buy Similar Here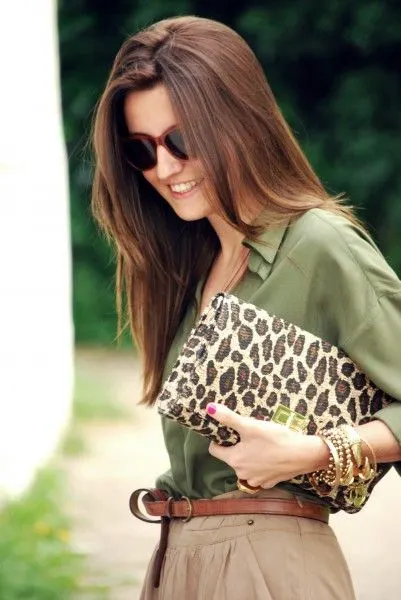 Buy Similar Here
These shirts make an excellent addition to your wardrobe because they are comfortable and versatile for various occasions. They are great when paired with chinos, black denim jeans, or even a pair of light wash khaki pants or skirt on those hot summer days (but best out at night).
This top is also a fantastic choice for the office as it looks professional and is not necessarily flashy, making it a great shirt for individuals who want to look business-like. These shirts are easy to wear anywhere or with anything, making them a best bet when you don't have time to decide what to wear.
Tips For Wearing Khaki Green Shirts
So if you are looking for new outfits this season, here are some top tips on how to wear khaki green shirts:
#1 – Wear it with plenty of white in your outfit. The keyword here is "Plenty." This tends to set off the green color and make your outfit pop. This will make it much easier for the eye to see you in the crowd.
#2 – The colors that you wear with your khaki green shirt should be in a complementary color range. This way, if one of the colors is slightly mismatched, like wearing a red shirt with your khaki green pants, it will not be as noticeable.
#3 – Also be sure to always match your pants to your shoes. Don't wear a pair of brown brogues with your khaki green shirt, or wear them incorrectly and make yourself look sloppy. Instead, match them up by using the same shoe color as on your outfit (e.g., brown shoes or canvas sneakers).