Today I am here to show you the best ways how to wear lace this Sunmer. If you are looking for a great summer outfit for yourself, don't forget about lace. It is so simple to wear and it can make any outfit look good. It looks great with shorts and a tank top, or with a pair of jeans or capris. Lace complements anything that you are wearing and if you are worried or concerned about looking hot in the summer…don't. You will look great wearing lace!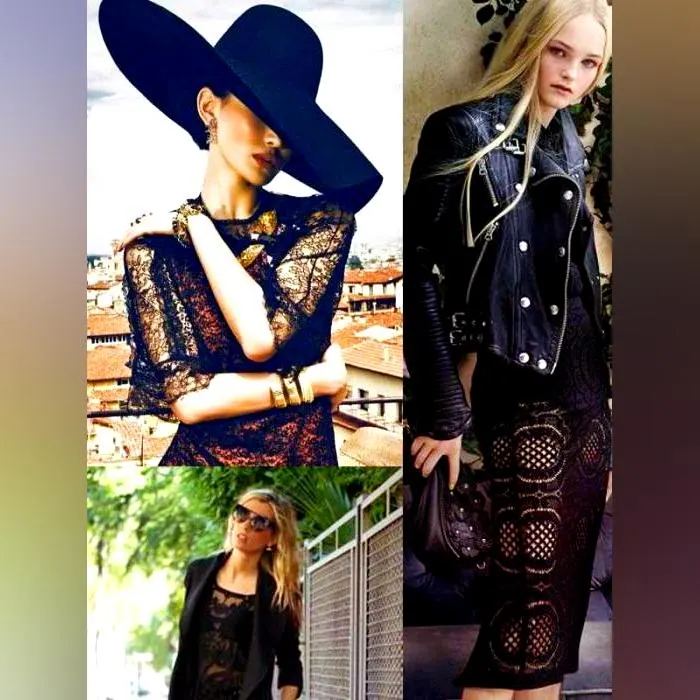 Buy Similar Here
How To Wear Lace This Summer
I have to say, I was nervous about wearing lace in this heat. I didn't want to look like I was going to a spring wedding or something. I ended up wearing this beautiful white lace top with structured shorts and it looked amazing! It made me feel so great and it was so easy to wear. I really loved how it made me feel and how I looked in it. And the best part is, I didn't even think about the weather as I was getting dressed. My mind was so focused on everything else that I almost forgot about the heat! So, why you need to wear it? First of all, it's lightweight, it's sexy and can be a perfect balance creating a fabulous street look!
And don't forget, another thing that makes lace so nice for the summer is how it is easy to wear. Lace can easily be added to any outfit without looking too complicated or fussy. Just add the right accessories and you have a great outfit that fits into any summer activity such as a beach wedding or an outdoor festival. The more you wear lace, the better it gets and it becomes more gorgeous every time you wear it!
Let us help you sort through the clutter and guide you towards some great lace dresses, skirts and tops that will ensure a bright summer gain!
As you can see, black lace shorts look awesome with a neon top:
Buy Similar Here
Which one of these lace looks is your favorite? I like this blush lace dress completed with black boots, black leather blazer and a fedora hat: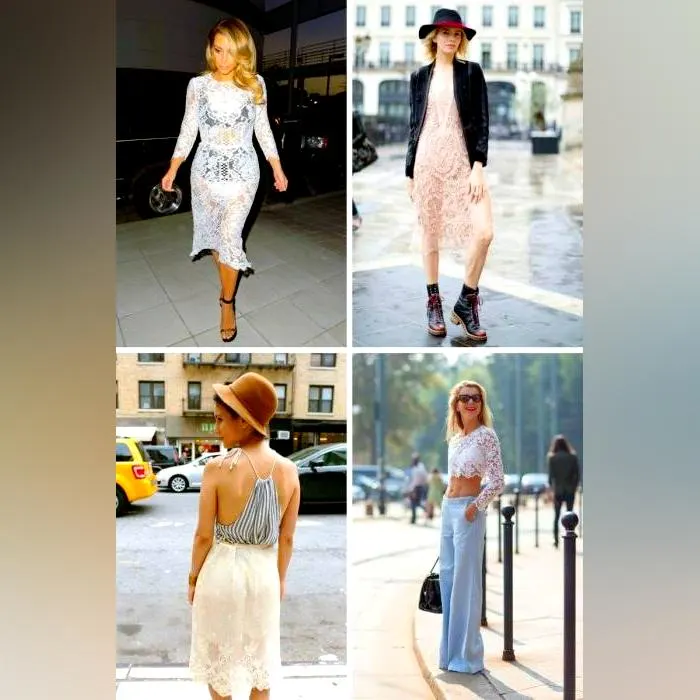 Buy Similar Here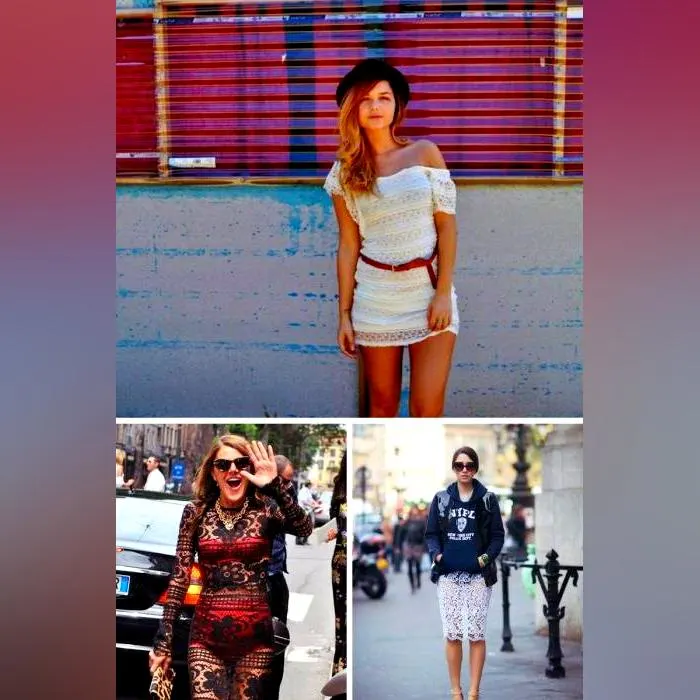 Buy Similar Here
As you can see, a black lace dress is a perfect choice to wear with a black bra and black pants: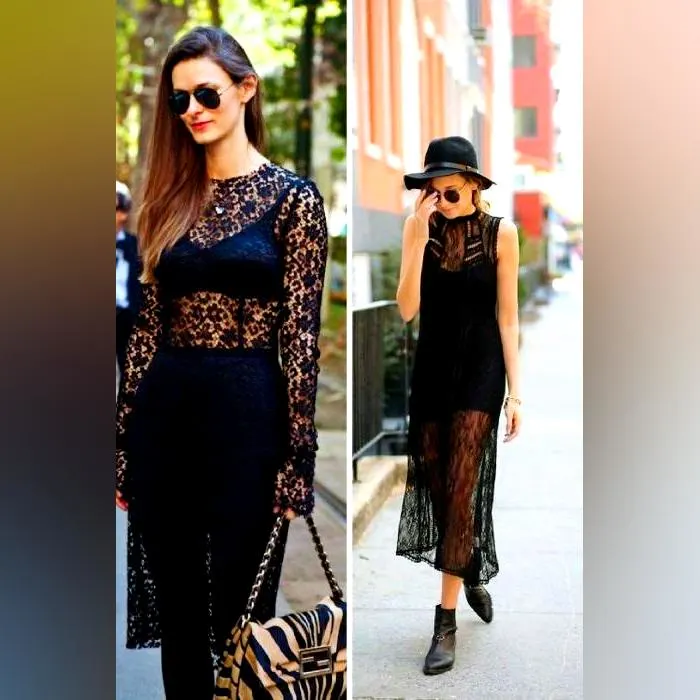 Buy Similar Here
A blush lace dress can be updated with heels, or you can style it with a matching color sweater and a denim jacket: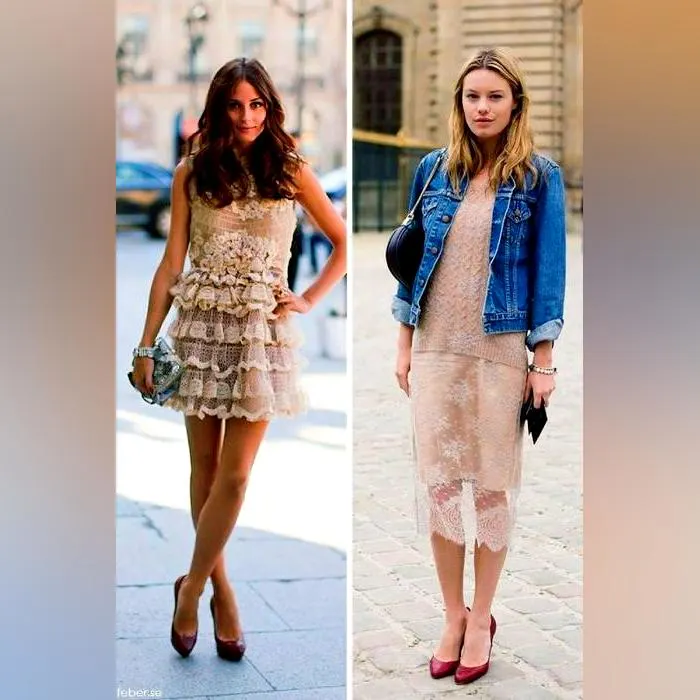 Buy Similar Here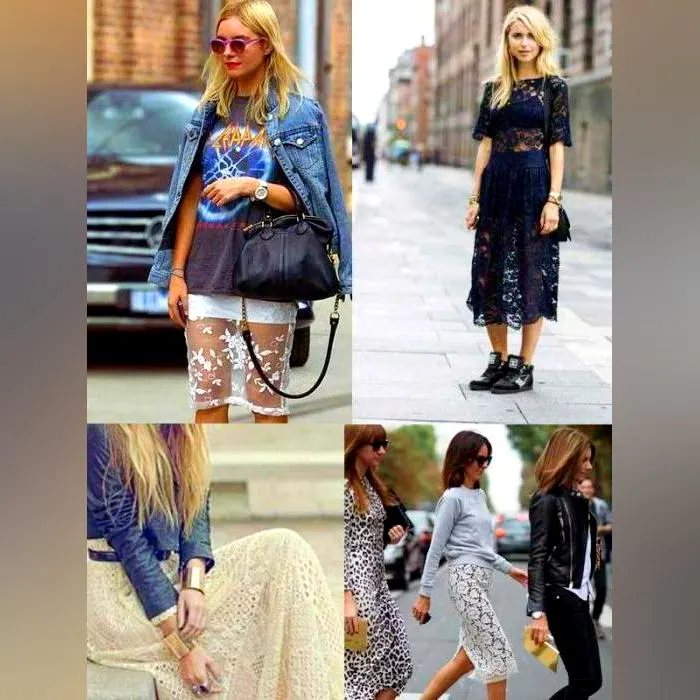 Buy Similar Here
Lace Dress Outfit
There is so much more to lace than what you might think. It's not simply just pretty fabric that looks great on young girls or elderly women. The lace can be used in a multitude of different ways to create a bold statement or it can be utilized with other materials that shape the overall style.
Lace can also come in all different shades of color. The mixtures of black, white and pale green can be used for a playful or sophisticated look. You can also find beige, purple and nude color variations if you want to create something very neutral and chic. There are no rules when it comes to lace! Remember, lace doesn't have to be dull and boring. It can come in many different forms and variations, depending on the style you are trying to create.
You can find lace in the most expensive of evening dresses or the cheapest of nightwear. The quality will vary from material to material, so make sure you do your research before you pay for something that isn't worth it.
Always be aware of the cut and design of the lace. You don't want something with gigantic flowers or large holes scattered throughout the material. Be subtle and try something more complex like a lacy style pattern rather than an overly ornate lace trim.
You can also mix and match different styles of lace together if you want a unique designer dress made from quality materials.
Lace Top Outfit
You can also choose lace to accent a top that you already own. It works well with tops that aren't designed to be very revealing. The lace is subtle and elegant while still offering that special touch of sweetness and refinement.
The lace itself can be any color you want. Think about how the colors will complement one another and how they will complement your skin tone or other similar colors within your wardrobe. You can pick any shades of pink, white and black if you want something along the lines of a true summer look. You can even mix and match your lace tops with other types of clothes like lace leggings or dresses.
Lacey lace tops are available in a multitude of styles so that each woman can choose which type best suits her preferences. You will be able to find short sleeve, sleeveless or long sleeve options that also come in different necklines such as crew neck, boat neck and v-neck.
The materials used to make the lace on the blouse will vary from one item to another. You don't want something too thin that may tear with just a slight amount of wear. The ideal top would be made from a sturdy material that holds up well for many years.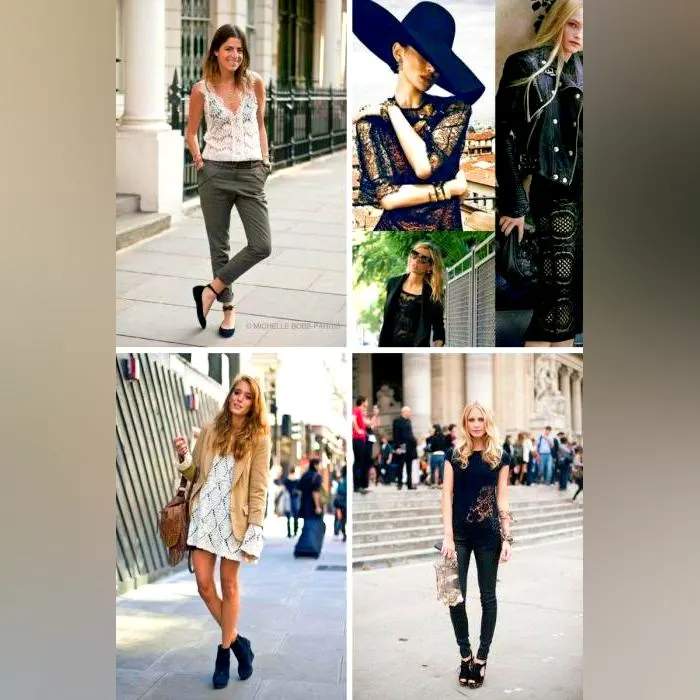 Buy Similar Here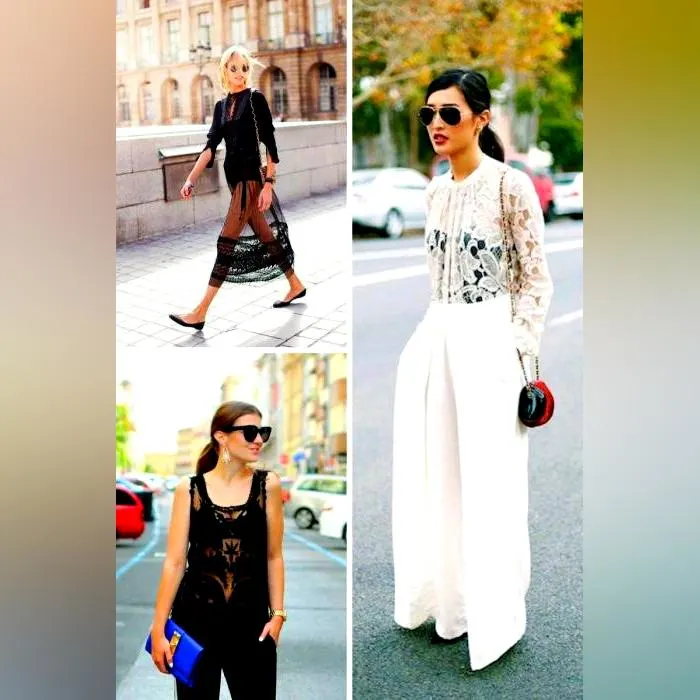 Buy Similar Here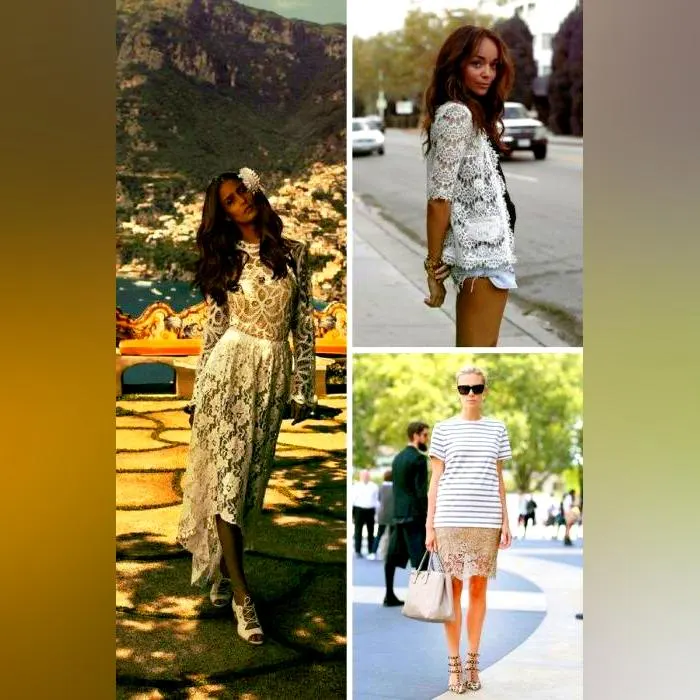 Buy Similar Here
Buy Similar Here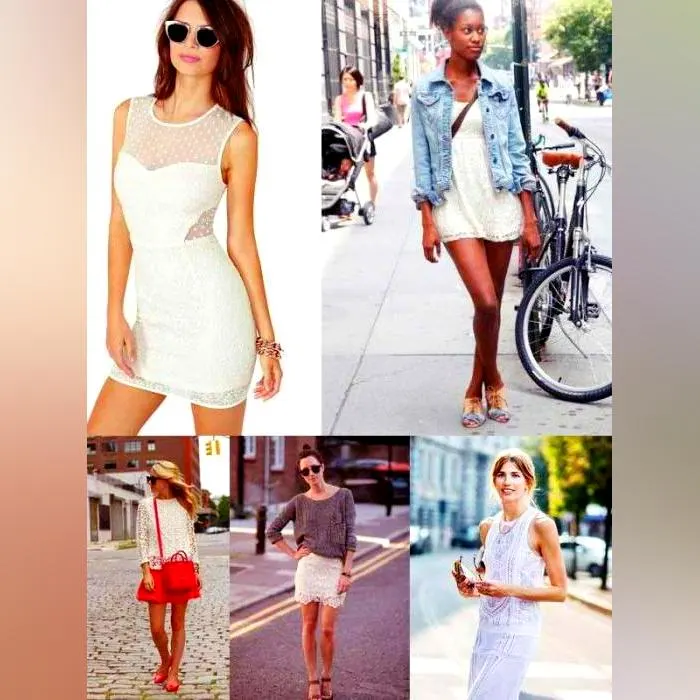 Buy Similar Here
Buy Similar Here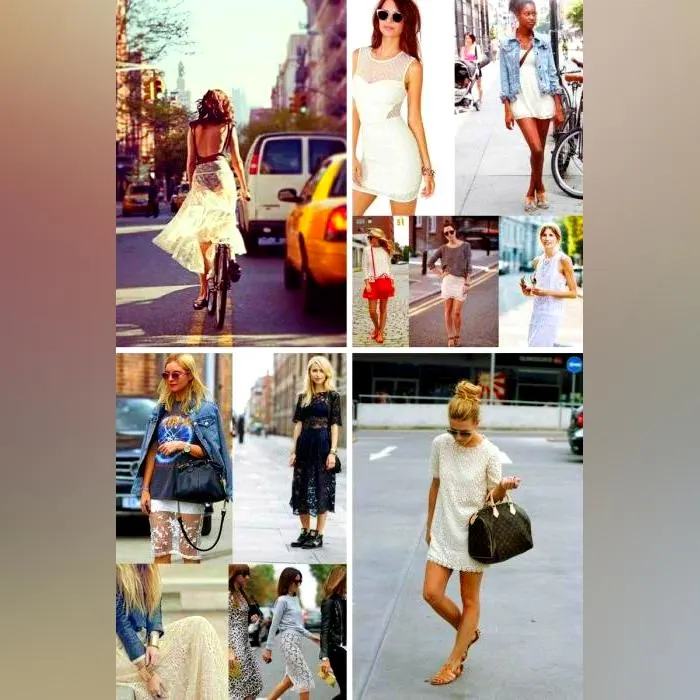 Buy Similar Here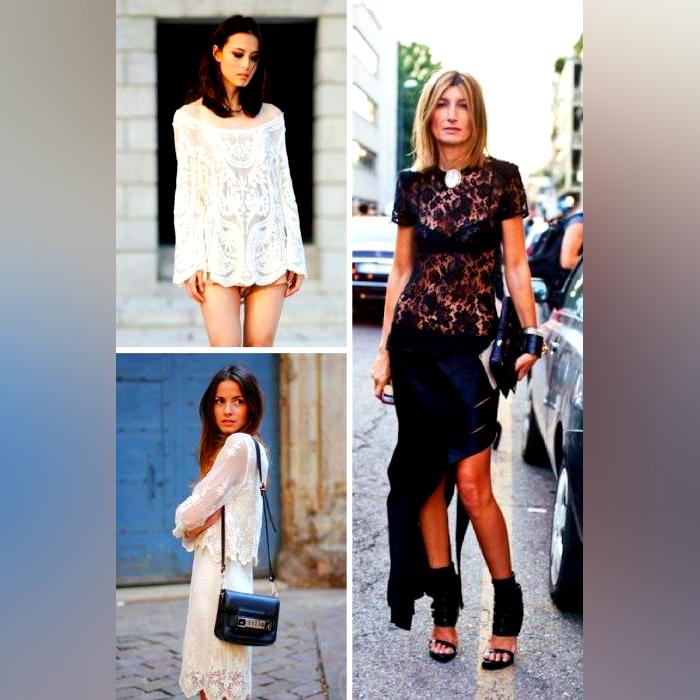 Buy Similar Here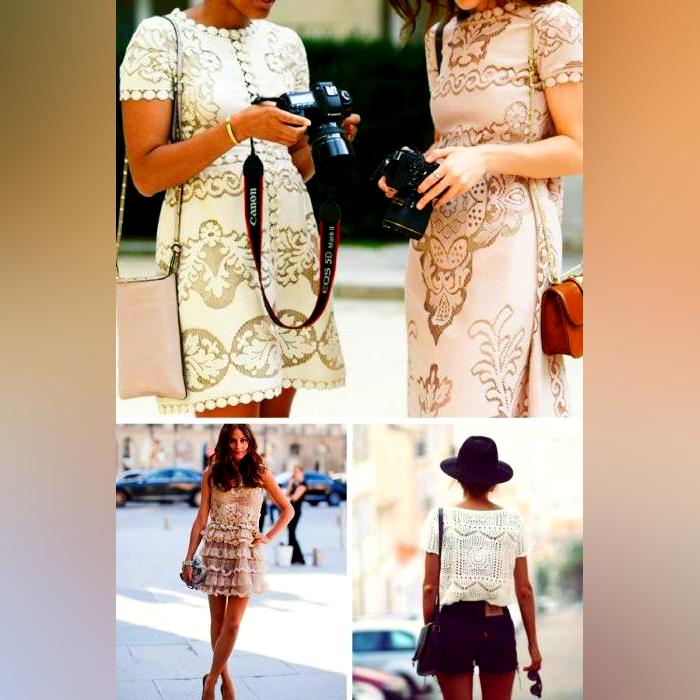 Buy Similar Here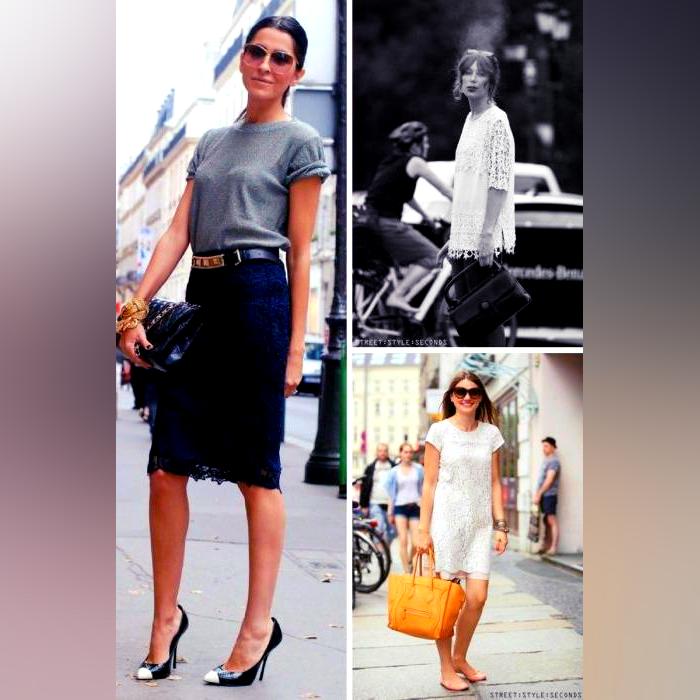 Buy Similar Here
You can so much fun with a white kimono jacket or you can make a sweet appearance with a pink lace skirt: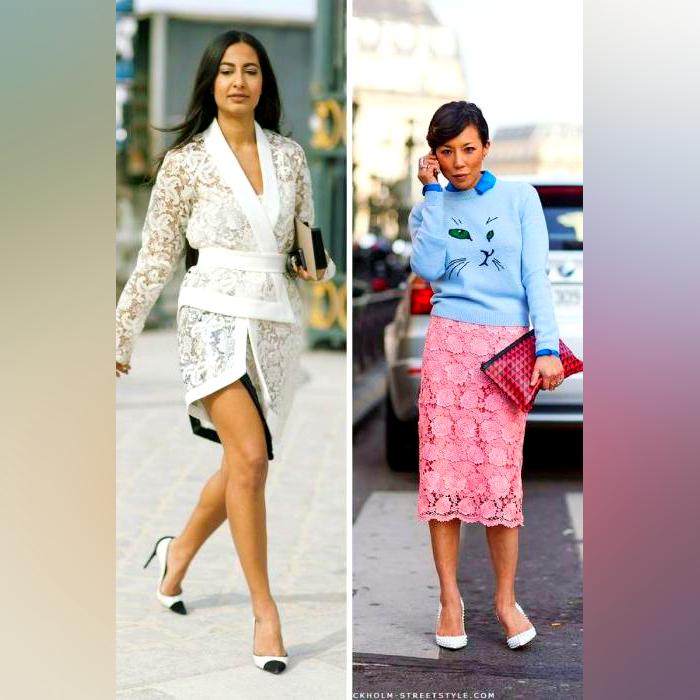 Buy Similar Here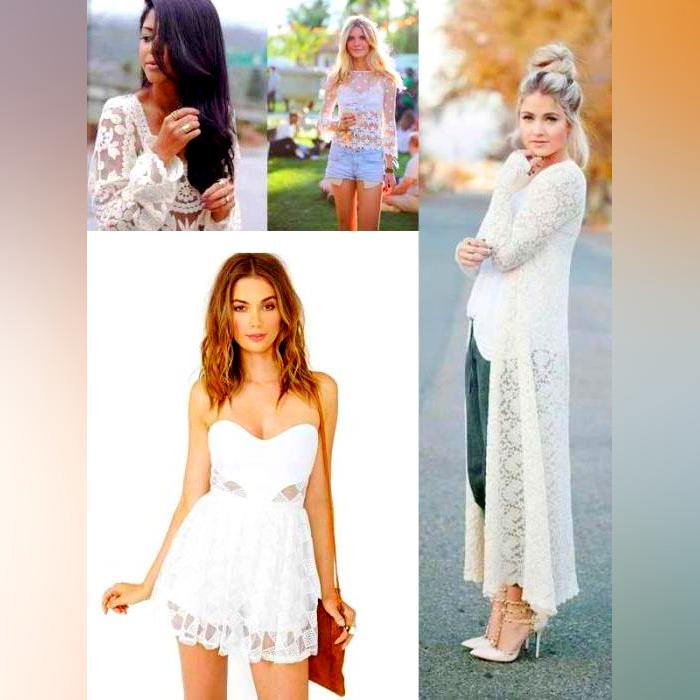 Buy Similar Here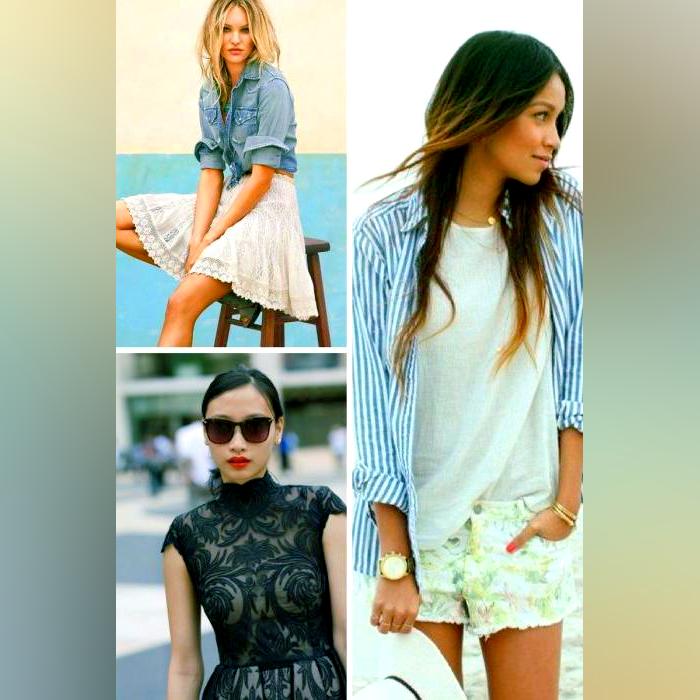 Buy Similar Here
White lace is a perfect addition to any look: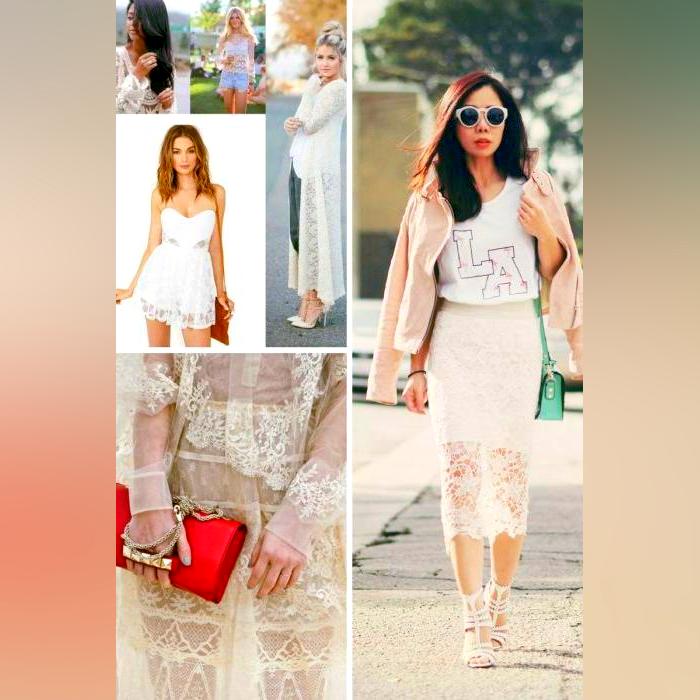 Buy Similar Here