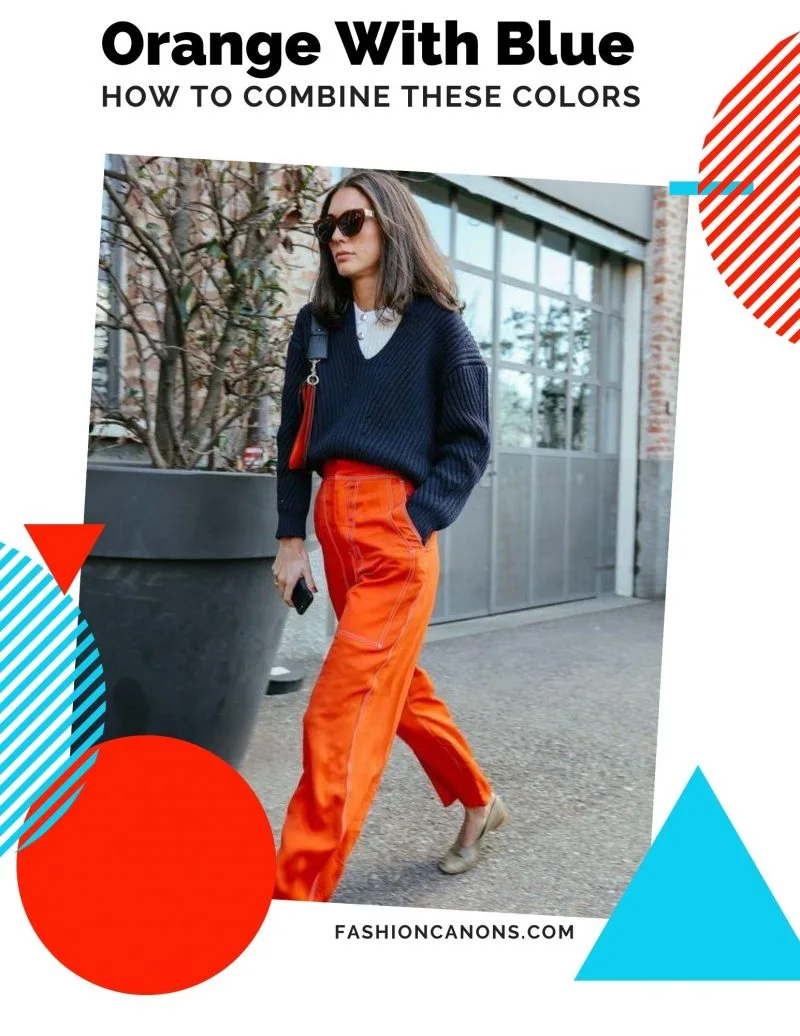 Buy Similar Here
If you do like bright colors, then you gonna love this article. Today's blog post is dedicated to orange and blue outfit ideas you can create this year. These colors can be mixed up in different ways. Frankly speaking, this is
one of the most unexpected color combinations that come in a woman's mind. But at the same time, the result can be amazing and make you look individual. These colors compliment one another creating a fabulous outfit.
The blue tones down the brightness of orange. I love that special harmonizing idea that is created by these two colors. I gathered beautiful clothing solutions for you to look through. I hope you gonna love my collection. The orange color centralizes everyone's attention and blue color makes the wearer look classy. You gonna be shocked to see simple and feminine looks that can be created with the help of these colors.
We see an orange coat styled with a dark red sweater and dark blue pants: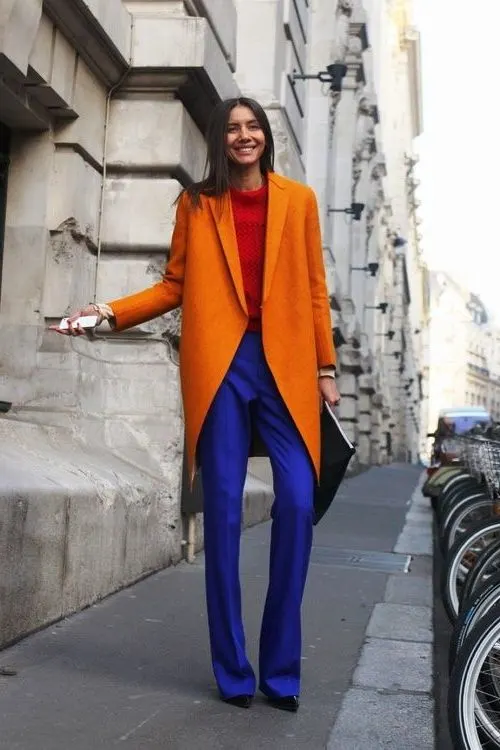 Buy Similar Here
Does blue and orange match? Find out by looking at this adorable look consisting of a blue fur coat, orange slim dress and purple-pink pumps: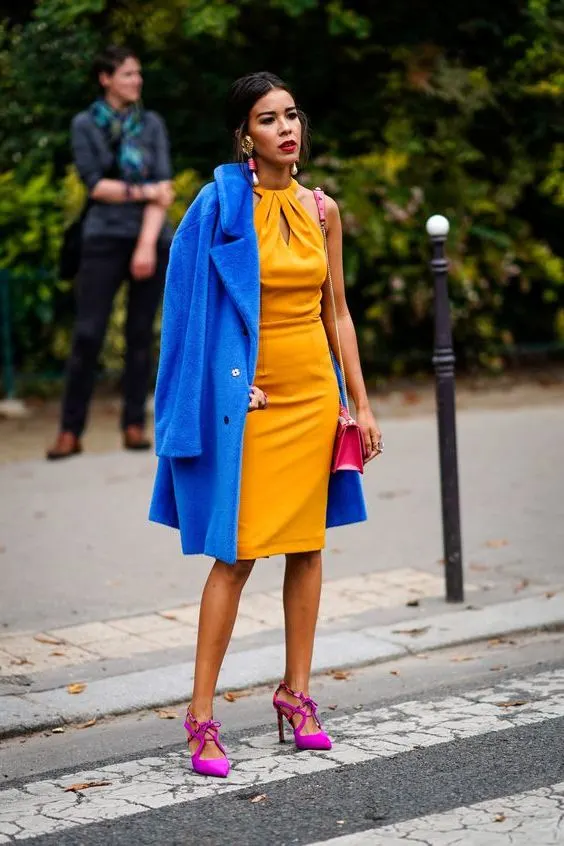 Buy Similar Here
A royal blue and orange combination dress looks sassy and sophisticated. Love the classy update of this look completed with metallic gold heeled sandals: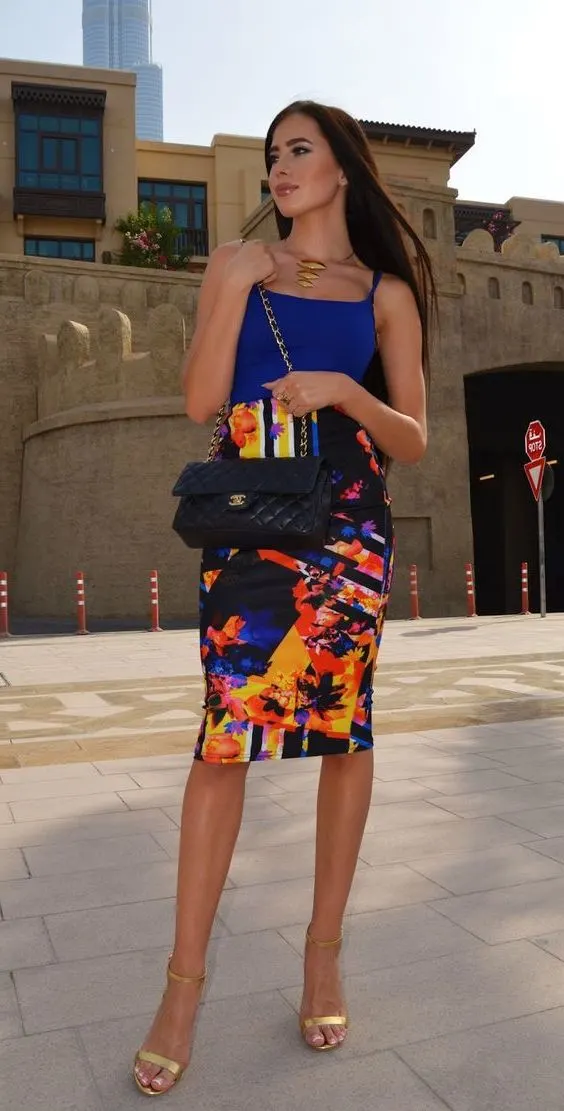 Buy Similar Here
An orange-blue aviator jacket is worn with a knife-pleated midi skirt and orange-brown leather ankle boots: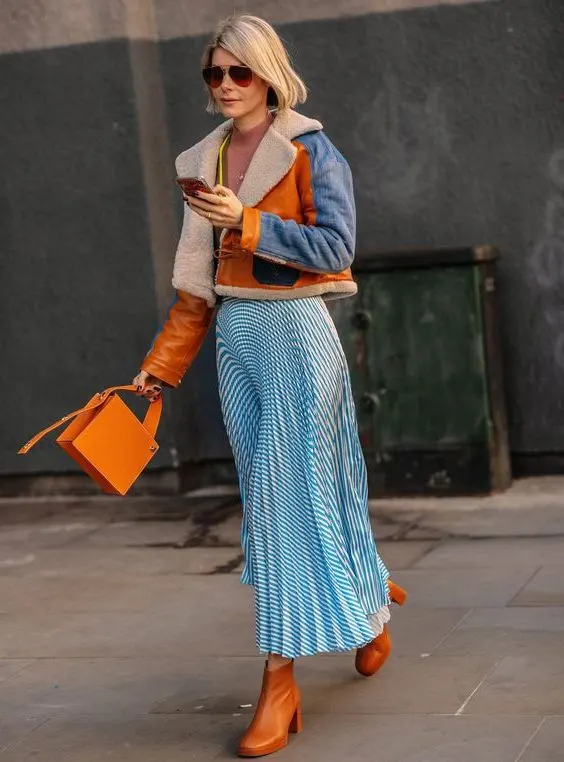 Buy Similar Here
If you still thinking do blue and orange go together then have a look at this combo featuring a light orange sweater teamed with a metallic blue midi skirt and white-blue sneakers: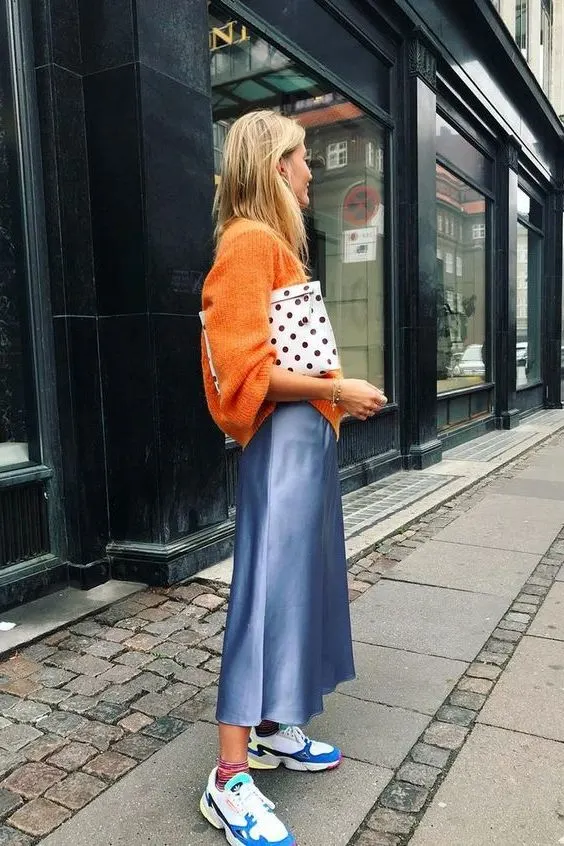 Buy Similar Here
We see an orange blazer layered over a blue chambray shirt half tucked in navy slim skirt completed with orange sandals: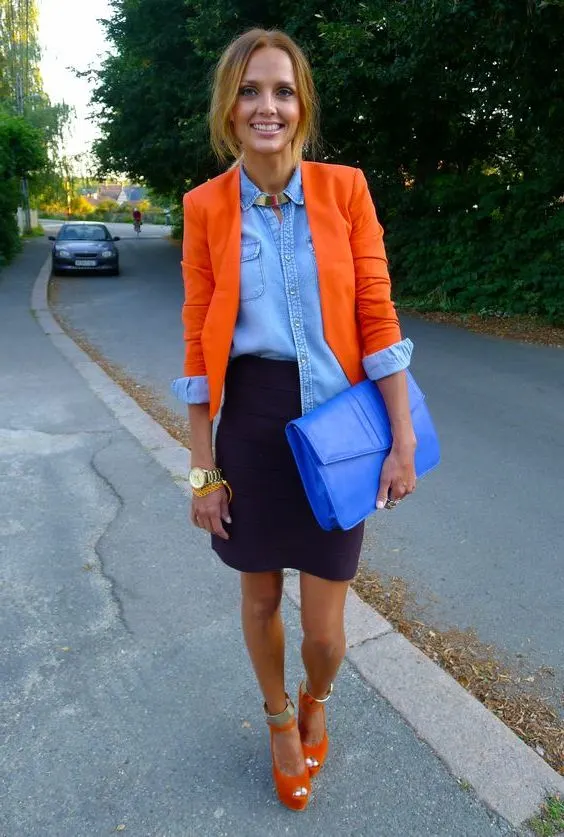 Buy Similar Here
An oversized navy sweater is tucked in orange wide pants updated with beige pumps:
Buy Similar Here
A bright blue coat is teamed with an orange sweater and pants: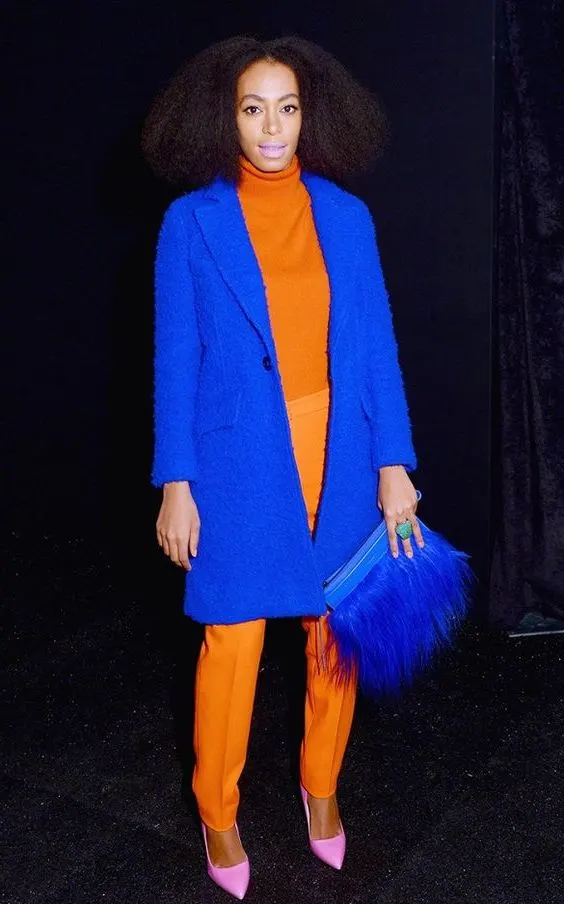 Buy Similar Here
We see an oversized poncho-dress completed with glossy orange ankle boots: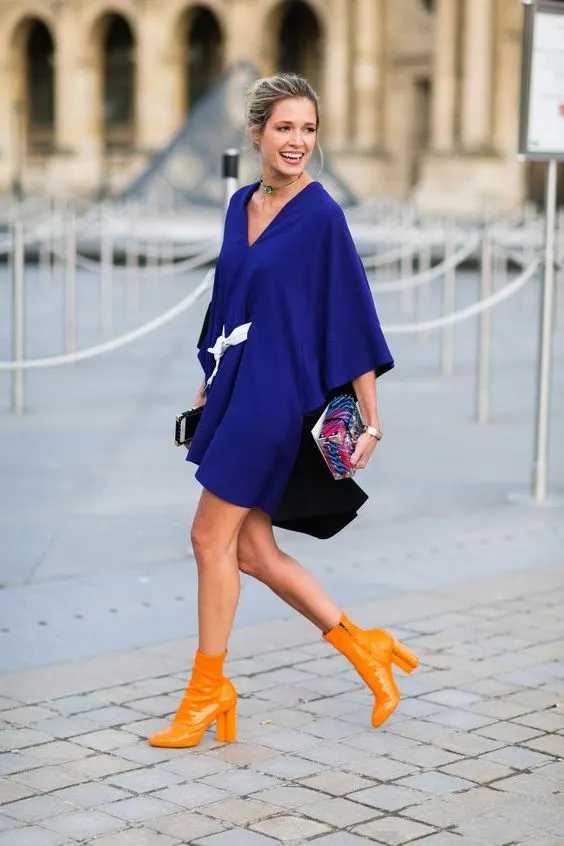 Buy Similar Here
A draped orange coat looks gorgeous layered over a light blue ribbed knit sweater tucked in dark blue sailor-style pants: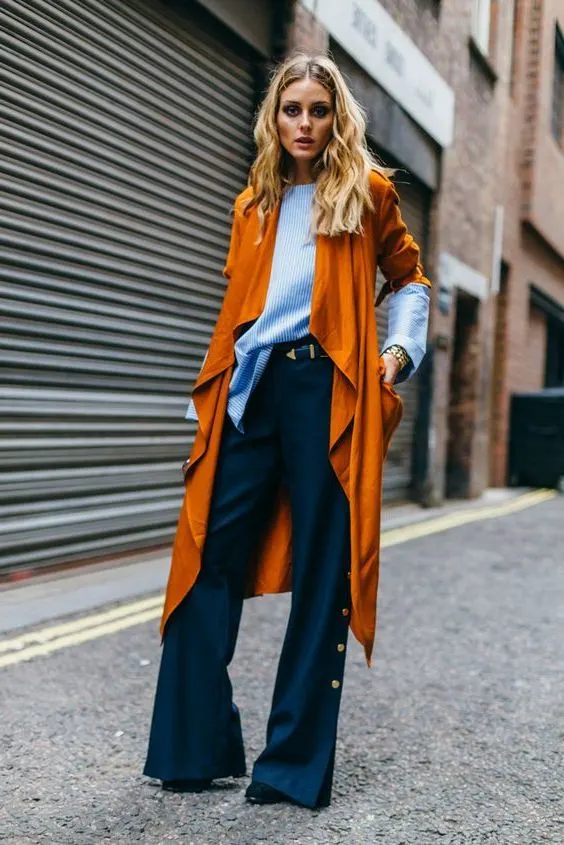 Buy Similar Here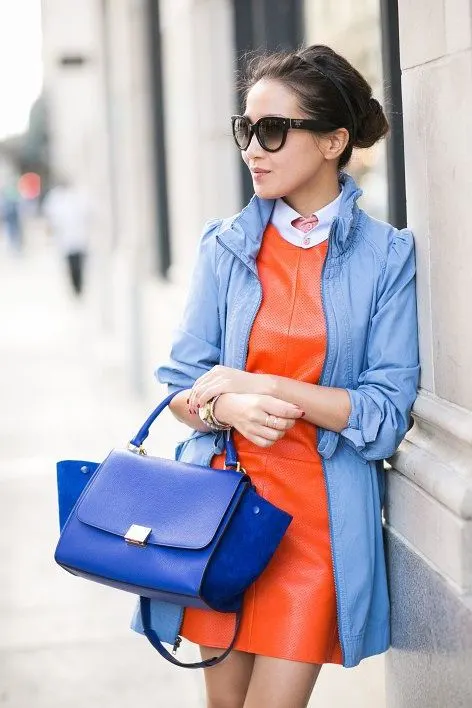 Buy Similar Here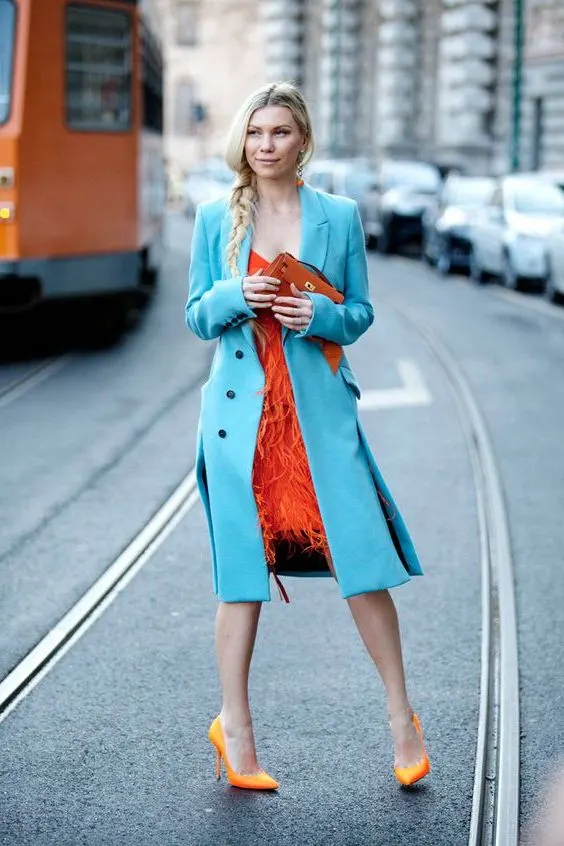 Buy Similar Here
Orange top and dark blue denim skirt what can be better: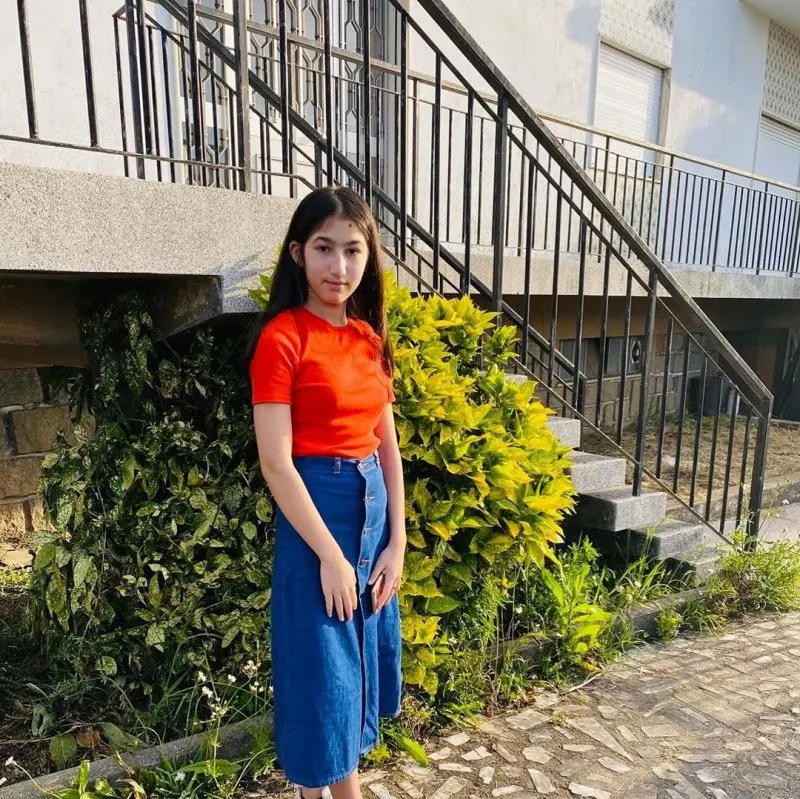 Buy Similar Here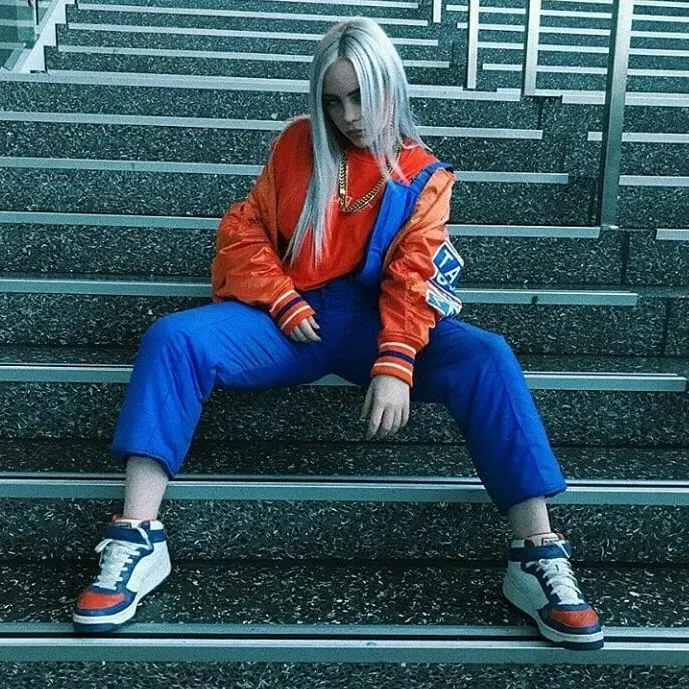 Buy Similar Here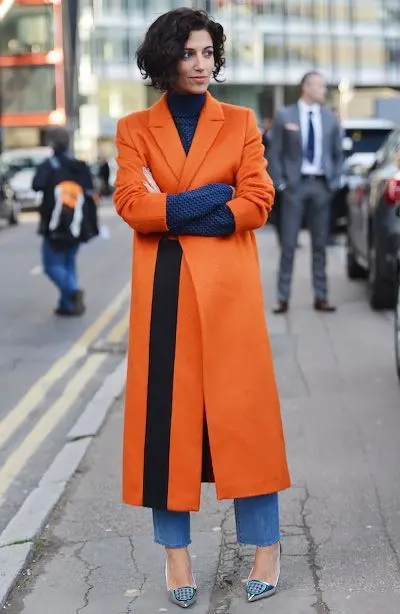 Buy Similar Here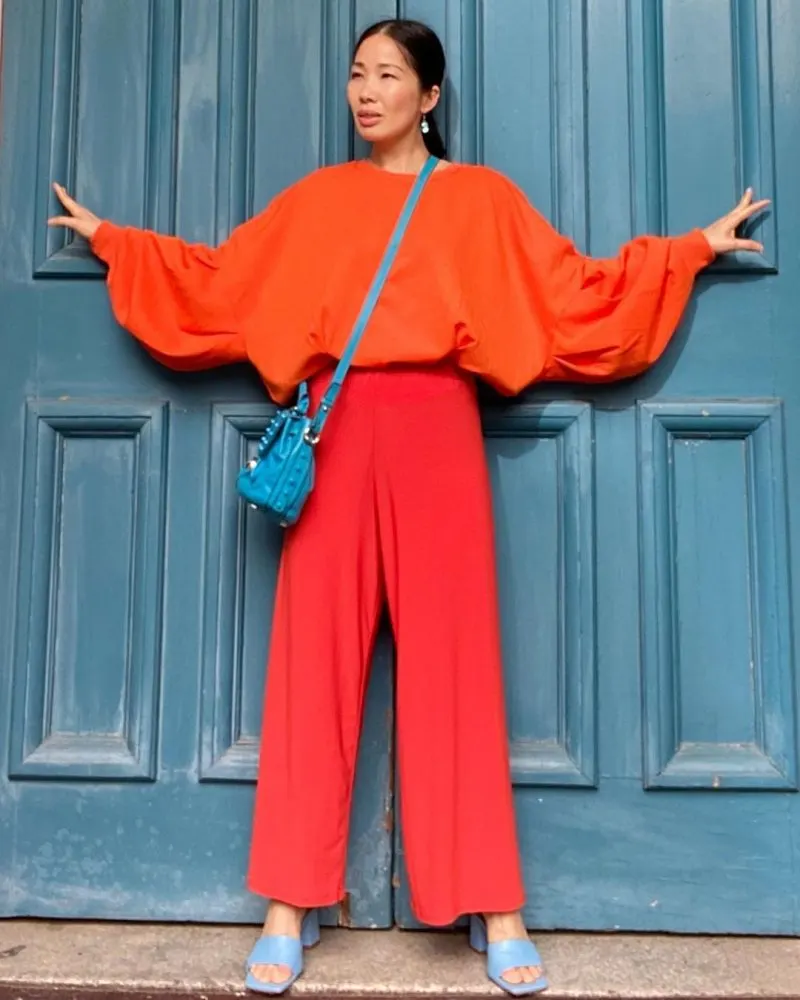 Buy Similar Here
UPDATE
When describing how to wear these colors together it is important to remember that not all fashionable combinations work for everyone. That said, here are some tips and tricks on how to make your outfits 1) eye-catching and 2) wearable!"
There are a lot of parties to attend in this year. You can get dressed up and wear bright colors that are in vogue this year. There are many other reasons why you have to dress up in these colors. Here is the guideline how to wear orange and blue in your everyday life, as well as to special occasions.
My Favorite Orange + Blue Outfit Ideas
One of the many ways in which you can put on these two colors is by choosing a shirt of blue color and pairing it with orange skirt.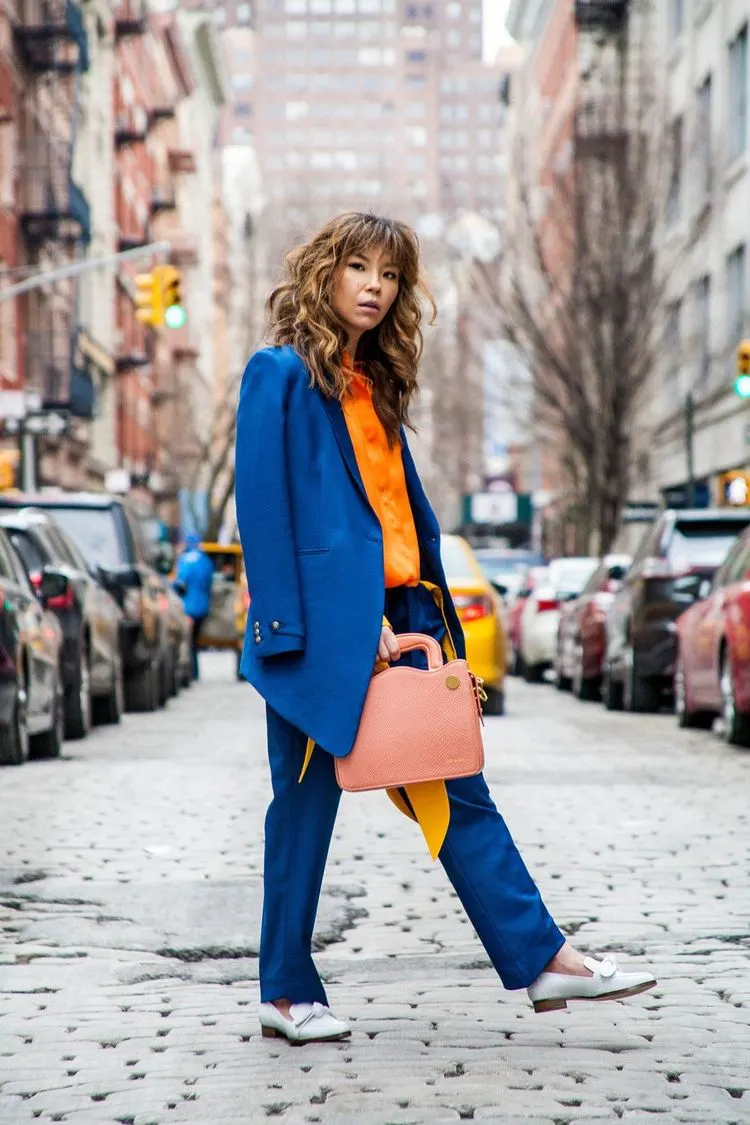 Buy Similar Here
If you want to wear something more appealing then you can go for the combination of navy hoodie in with orange midi skirt made of silk. Or if you want to be more casual then a matching print of the same color will be great for you. The outfit can be kept chic by adding stylish belts to the print.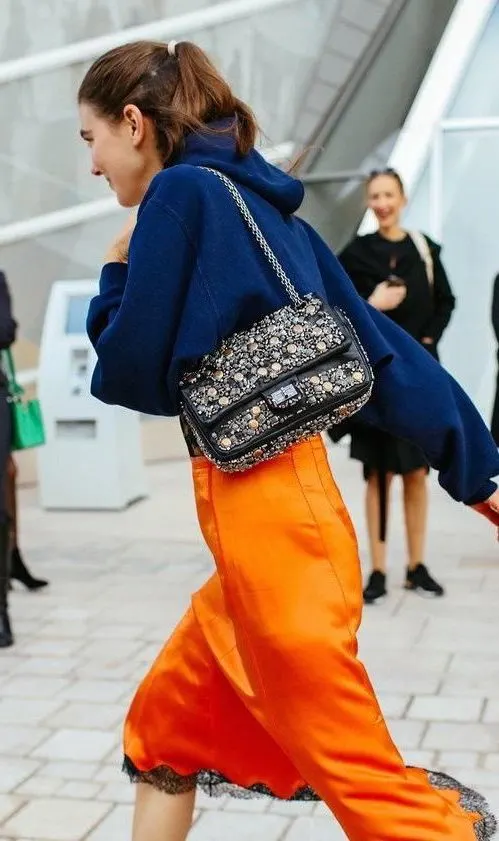 Buy Similar Here
If you want a formal look then you should choose a trend of an evening gown in these colors. The reason why color combinations like these are in vogue is because they are such that they make your face look brighter and playful. Go for a navy shirtdress and orange accessories.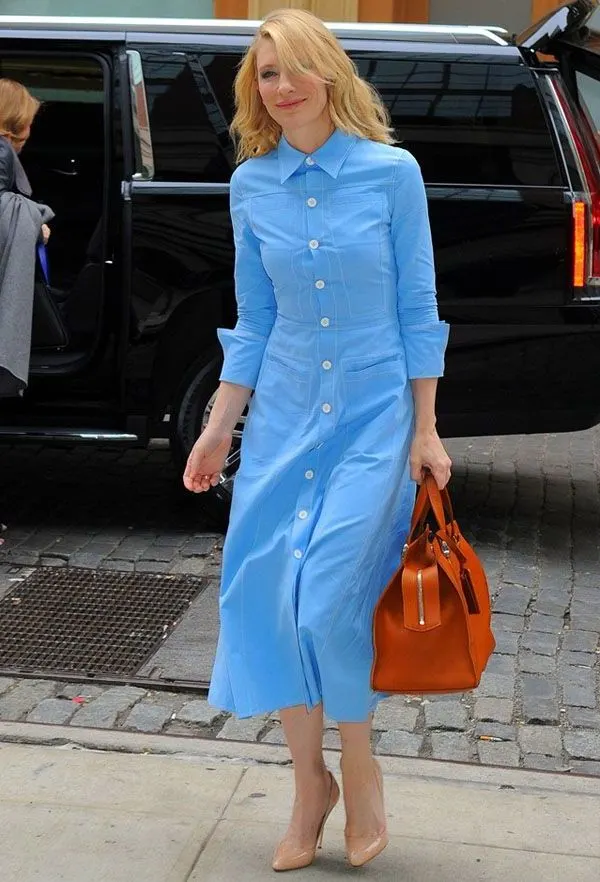 Buy Similar Here
Another beautiful outfit that can make you look attractive is the orange coat and a blue beret hat. The coat is a layer of fabric that is worn by women on their shoulders during cold weather months. You can wear this kind of outfit if you want to combine the colors of blue and orange.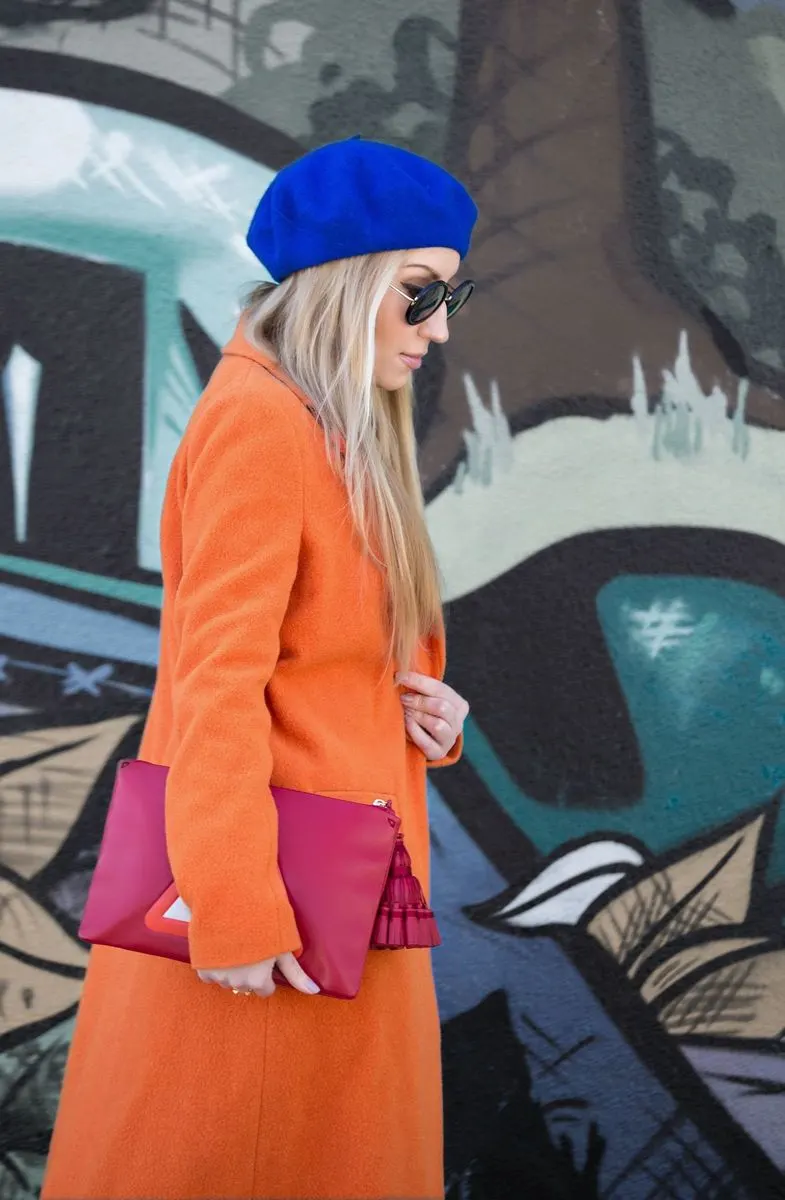 Buy Similar Here
It's important to have a patterned top for color blocking. You can wear a blue-orange tie-dye patterned coat like this one. Here, the orange coat is layered over an orange outfit completed with orange accessories.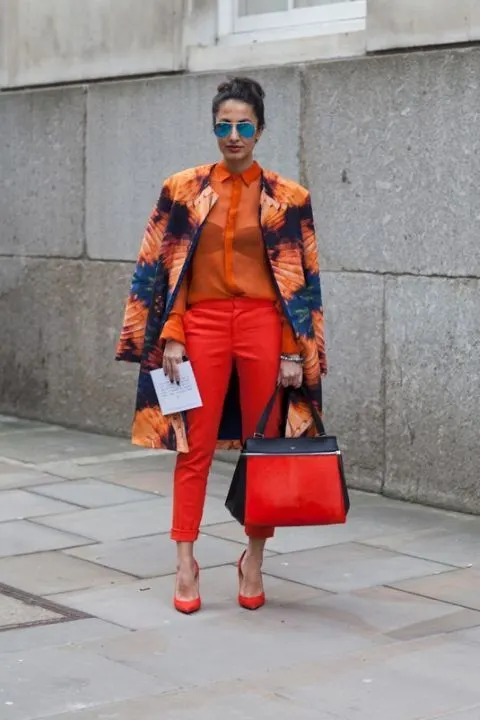 Buy Similar Here
Getting the orange color on your bottom half is just as important as it is on top. I tend to prefer pants for color blocking, but leggings and shorts can also work if they're tight enough to show an outline of the underlay underneath. Look at this light blue shirt, it ideally matches the whole look.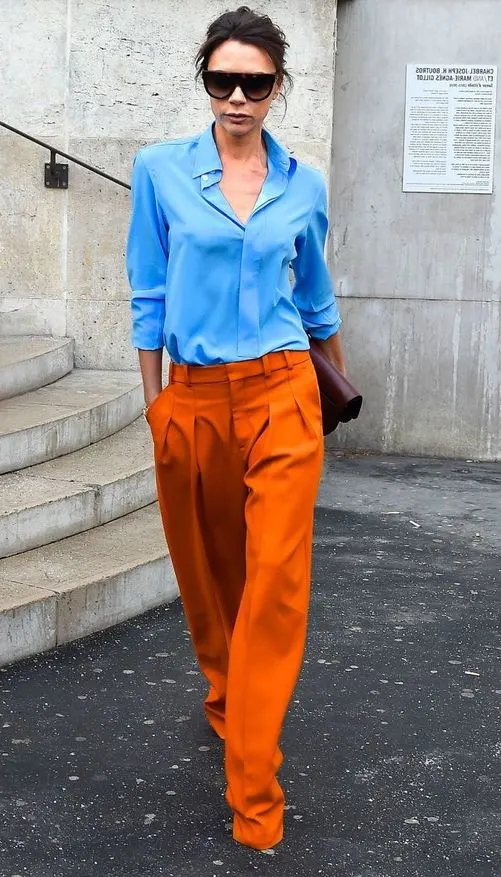 Buy Similar Here
Pair orange and blue with some other cool colors, like we see in this image, an orange blazer and dark blue pants are completed with yellow pumps and a pink shirt. And still these bright colors look more like an accent rather than the main focus of the outfit.
Buy Similar Here
For this outfit, you'll want to keep the colored pieces on top of your body. You will really be playing off of one dominant color and the other supporting color is used as an accent. Here, orange dress takes on that supporting role while keeping the blue tone in the outfit instead of it being an accent.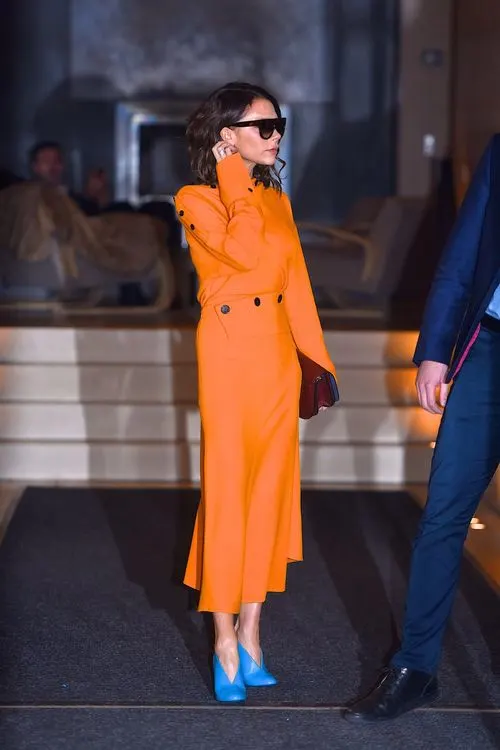 Buy Similar Here
This cropped aviator jacket with shearling in orange color looks pretty cool and glamour styled with that blue maxi skirt.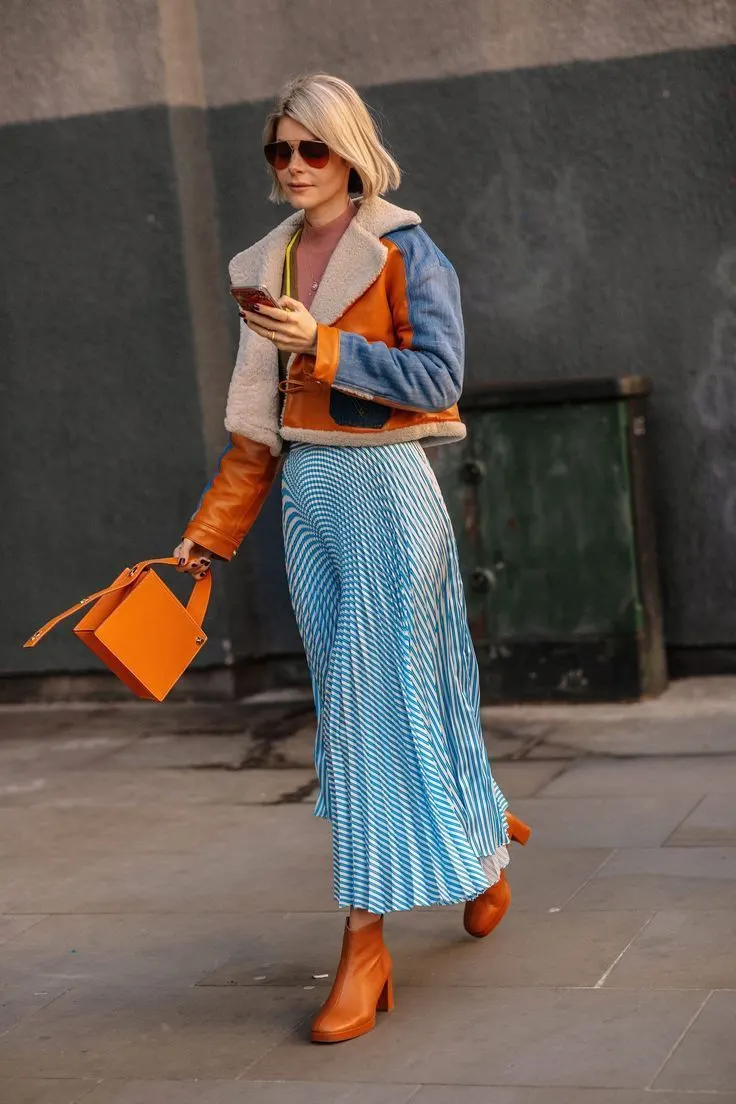 Buy Similar Here
If you do like experiments, then how about this light blue blazer paired with an orange maxi skirt.
Buy Similar Here