I am about to show you this year's coolest tops you can wear with leggings. You can divide this collection into two parts, where the first one is all about sporty and gym friendly looks and the other one is ideal for street walks. Read on to find your favorite leggings outfit idea.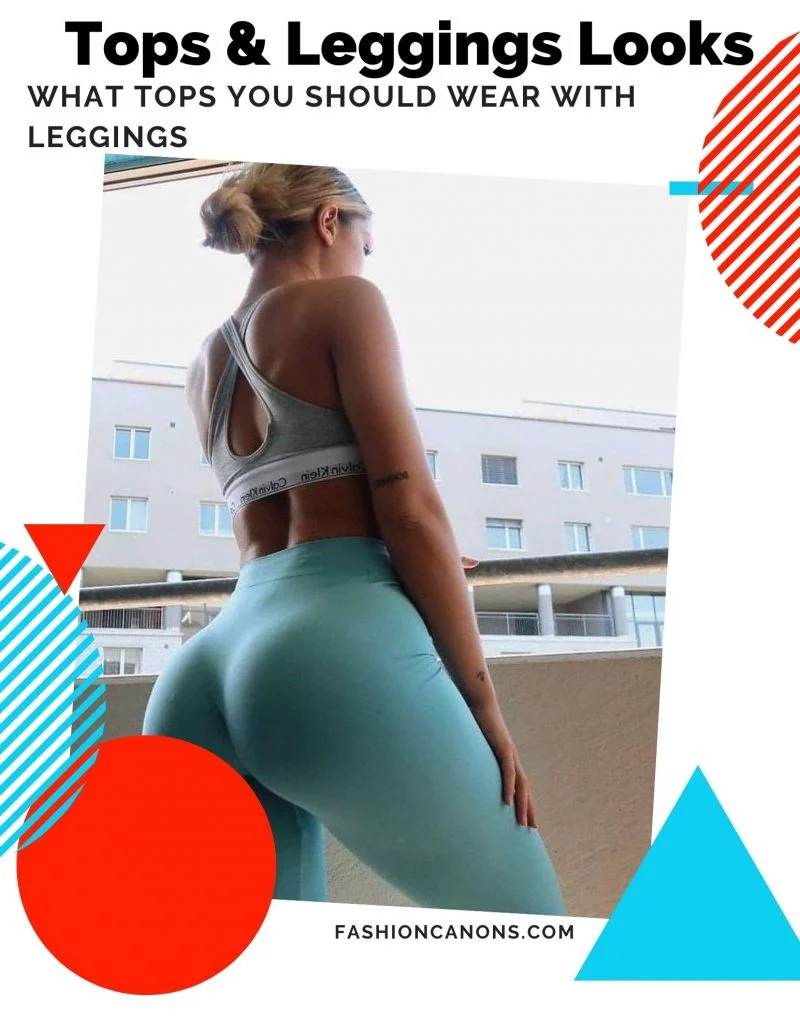 Buy Similar Here
Why do I love leggings so much? These pants are pretty versatile and look sexy. You are about to see lots of amazing ideas that are super easy to copy and wear in real life. The funny thing is that we still see ladies who don't know how to make their leggings look chic, fit properly.
Speaking of sports, then I don't think there are many chances to ruin the look, but those of you who want to wear leggings on the streets, then you should know several tips and tricks. The first one is to wear leggings as a part of a layered outfit. This way you will hide your butt and keep yourself looking, individual. I personally recommend giving these bottoms a try. Why? We are sick and tired of skinny jeans. Anyway, try on leggings with knitwear, sweaters, chambray shirts, pullovers, sweatshirts, cardigans, crispy white shirts, down jackets, etc. Remember, leggings are not pants.
Without further ado, please welcome shoes, outerwear and best tops to wear with leggings:
A lovely set for casual evening walks. We see a light brown outfit that features a 1/3 zip jacket styled with matching color leggings and white sneakers: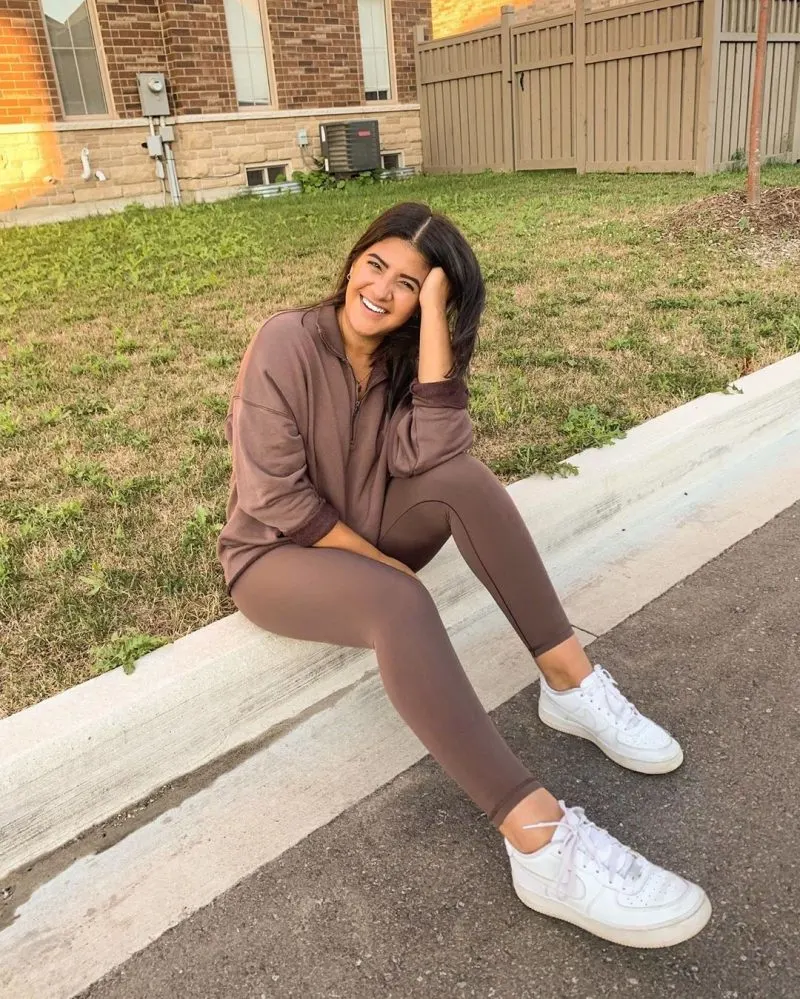 Buy Similar Here
A black down jacket looks awesome styled with black leggings and white kicks, complete the look by adding aviator sunglasses: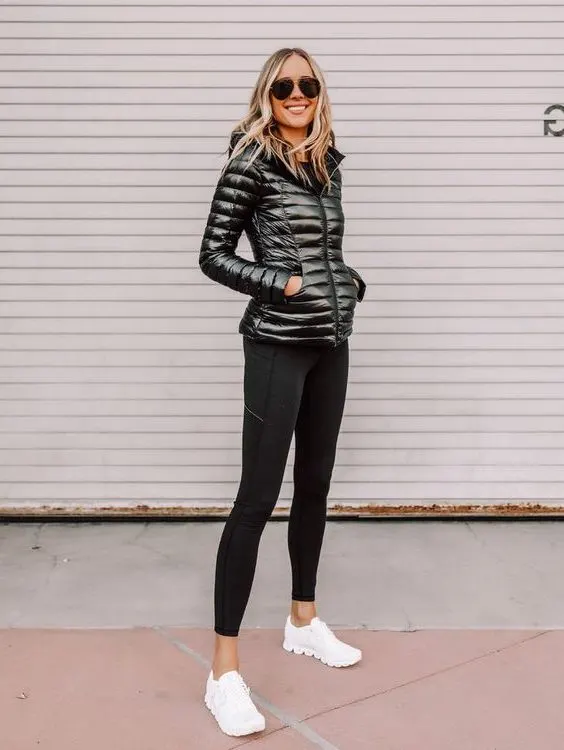 Buy Similar Here
Grey-silver leggings can be paired with a cream-beige teddy bear hoodie and a blue denim jacket, complete the look by adding classic Ray Ban sunglasses and grey sneakers: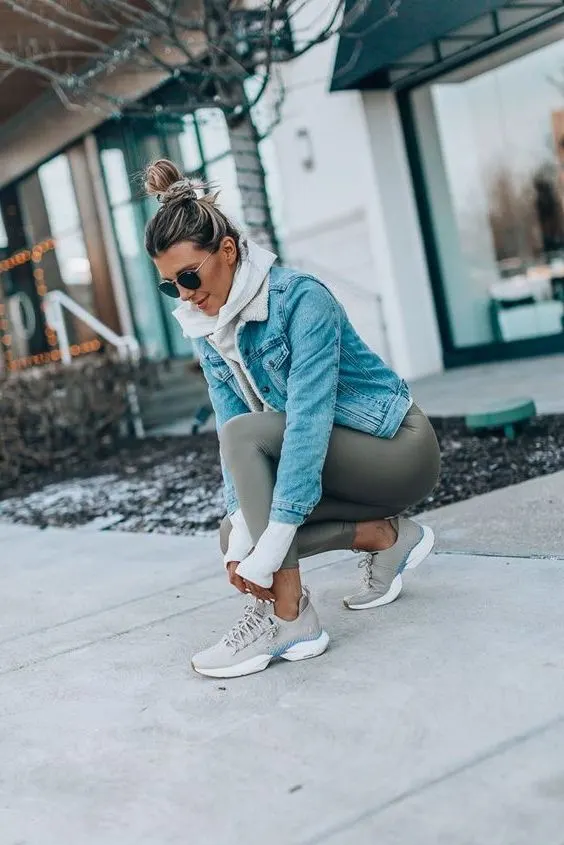 Buy Similar Here
A light pink hoodie ideally matches black leggings and light pink kicks: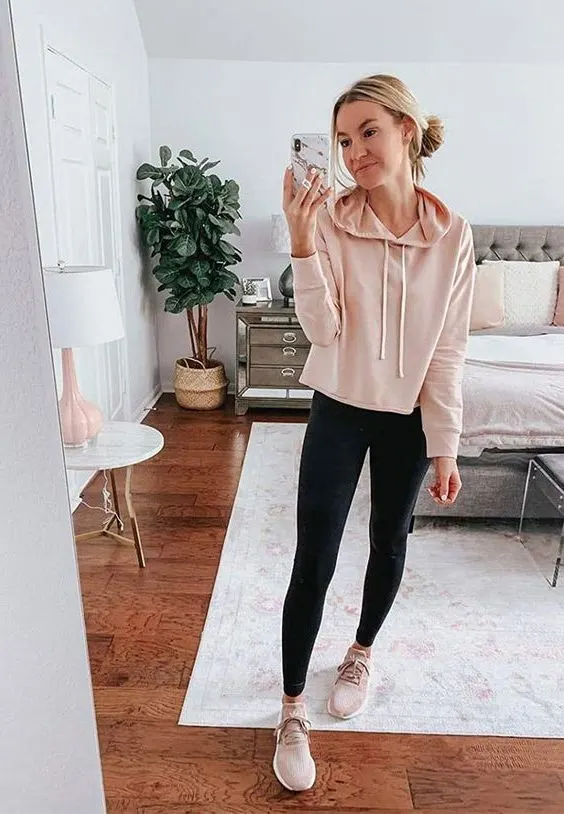 Buy Similar Here
A classic black jacket can be layered over a black top teamed with khaki-green leggings and black runners: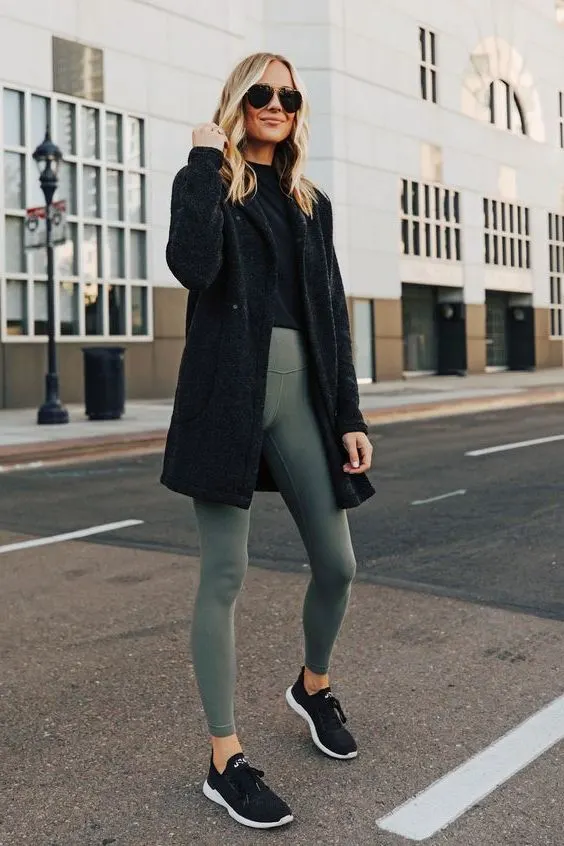 Buy Similar Here
Classic black leggings are paired with a black hoodie, sporty jacket in black, grey beanie and white kicks: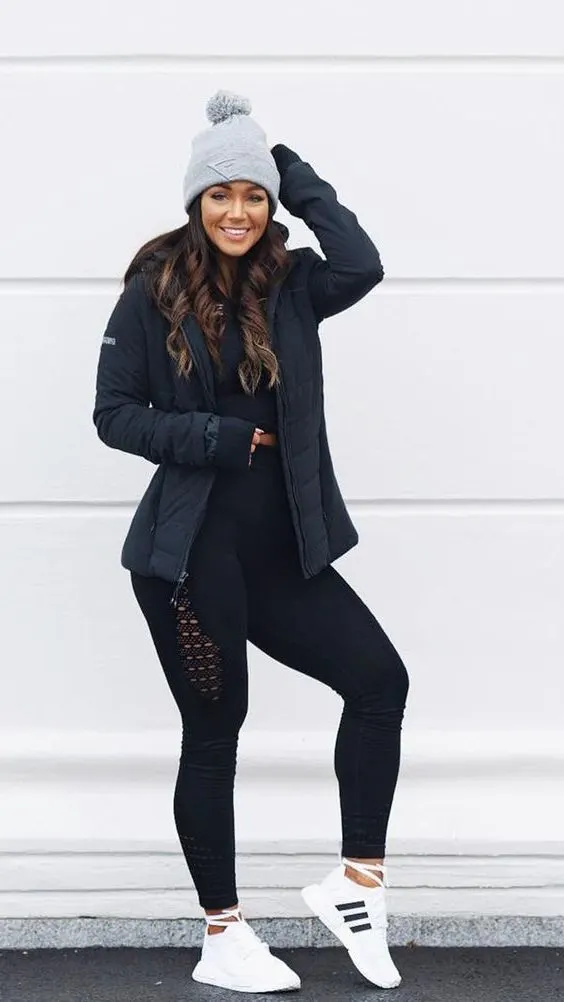 Buy Similar Here
A khaki green long shirt looks awesome with black leggings and flat black pumps :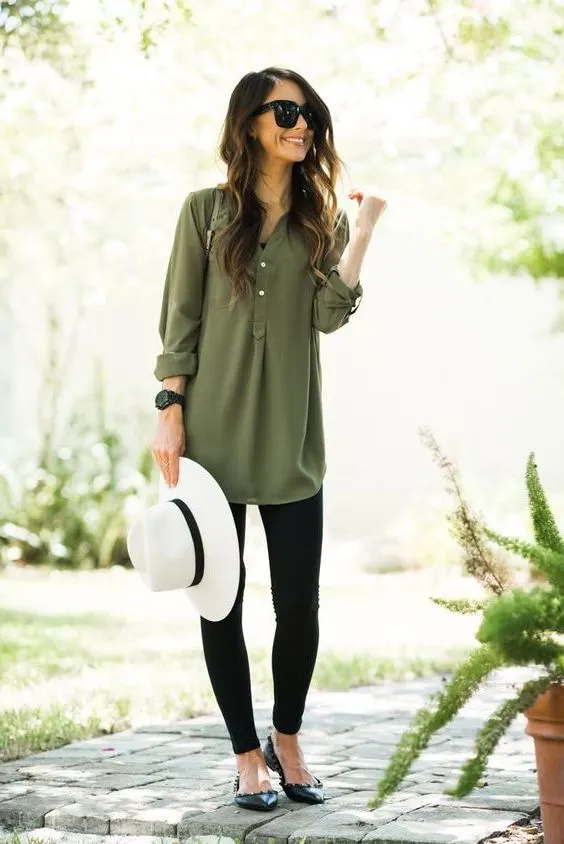 Buy Similar Here
A sporty criss-cross bra-top is combined with turquoise high-rise leggings: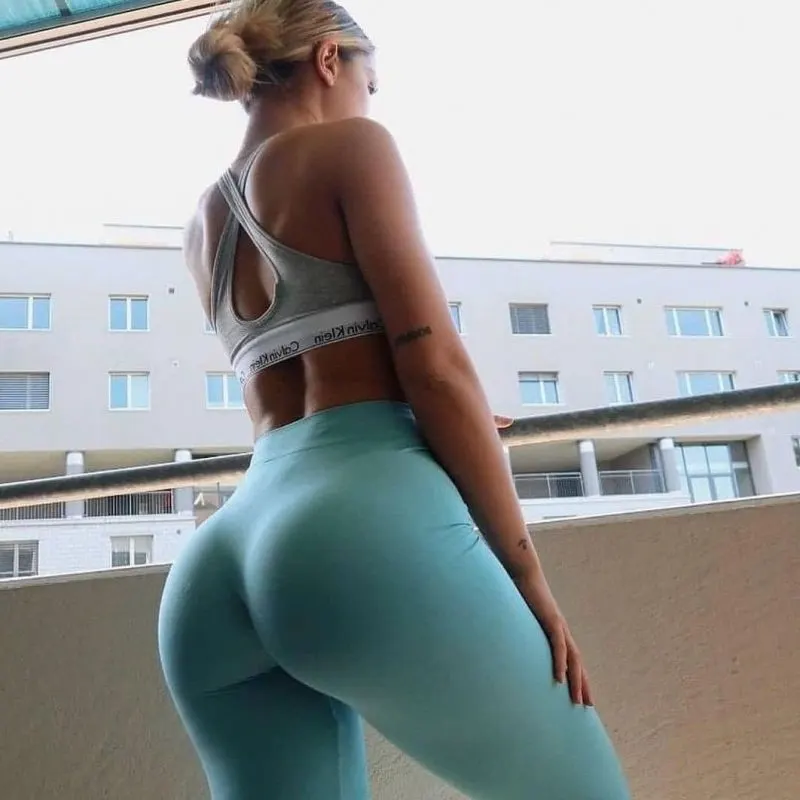 Buy Similar Here
Red combo consisting of a red bra top and red leggings are completed with white stripes. Complete the look by adding that camel baseball cap: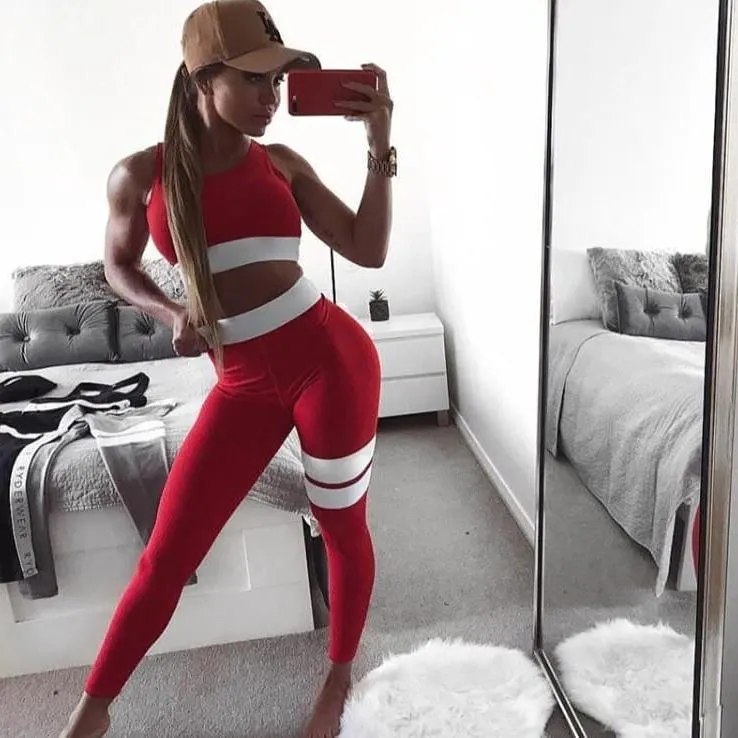 Buy Similar Here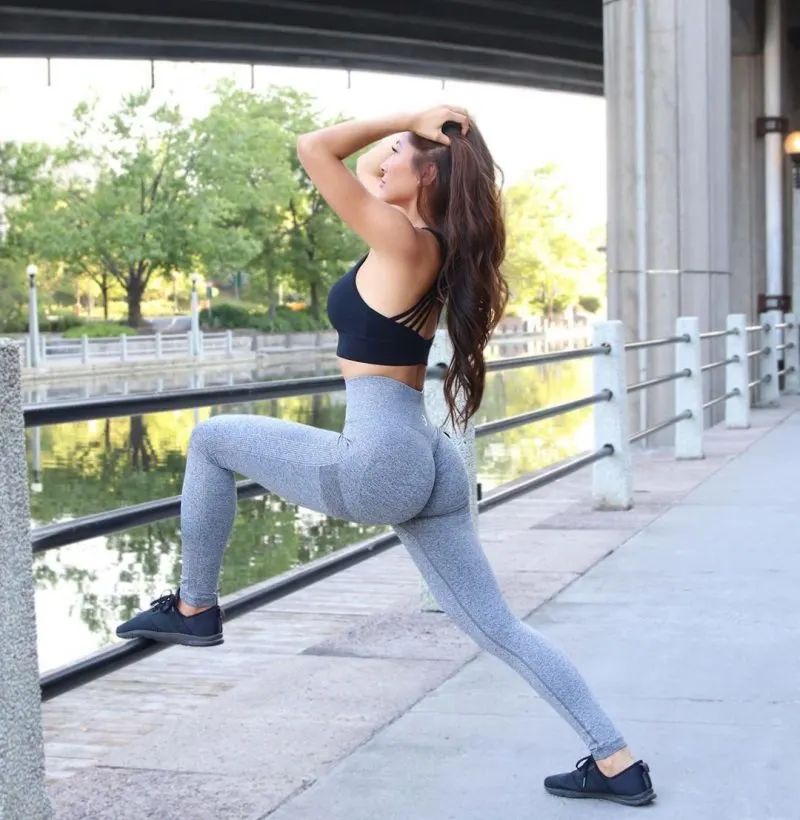 Buy Similar Here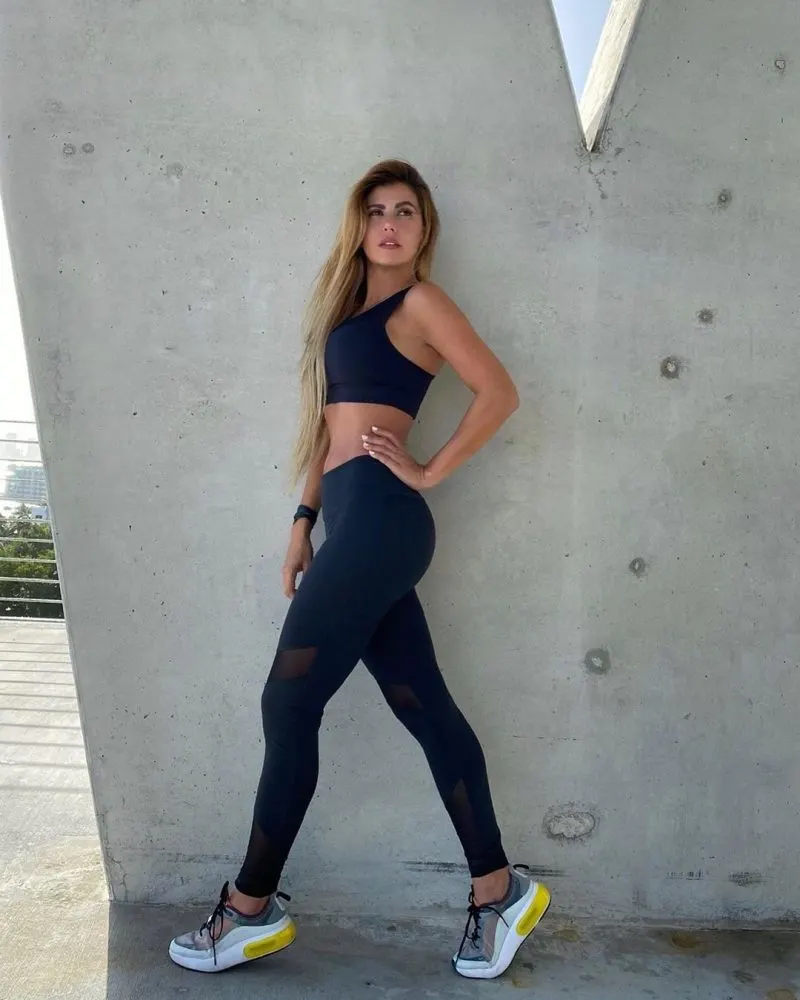 Buy Similar Here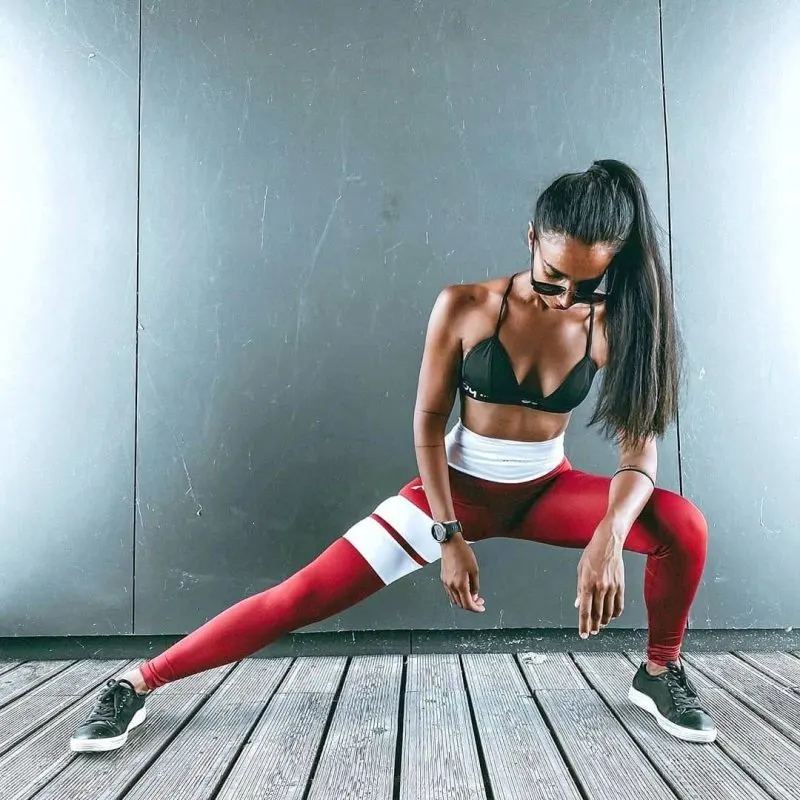 Buy Similar Here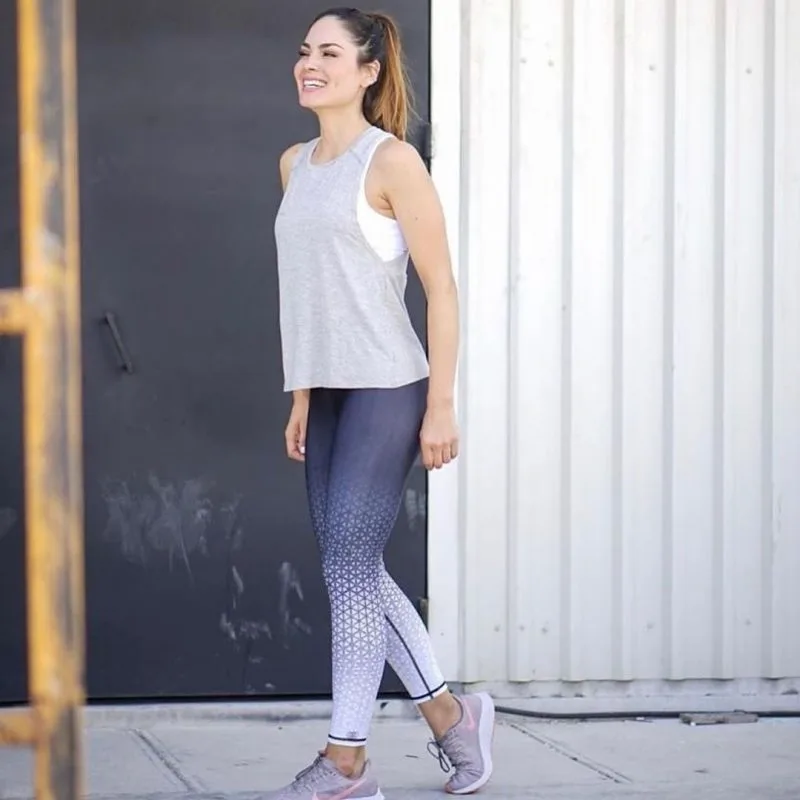 Buy Similar Here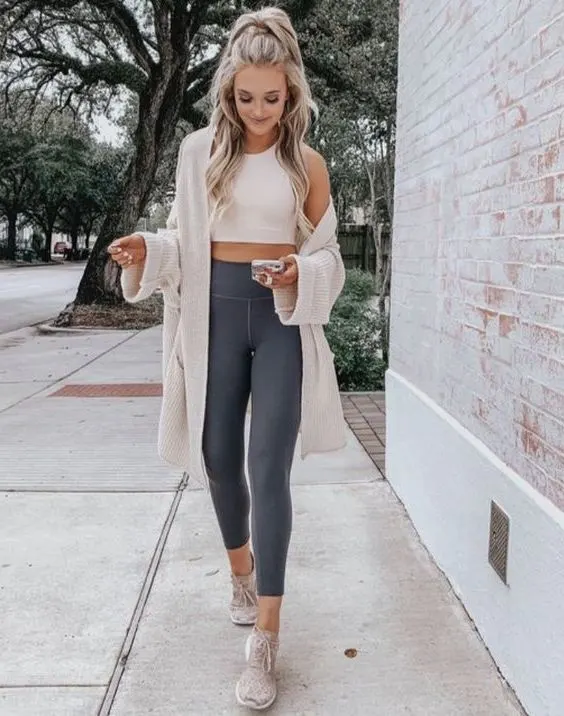 Buy Similar Here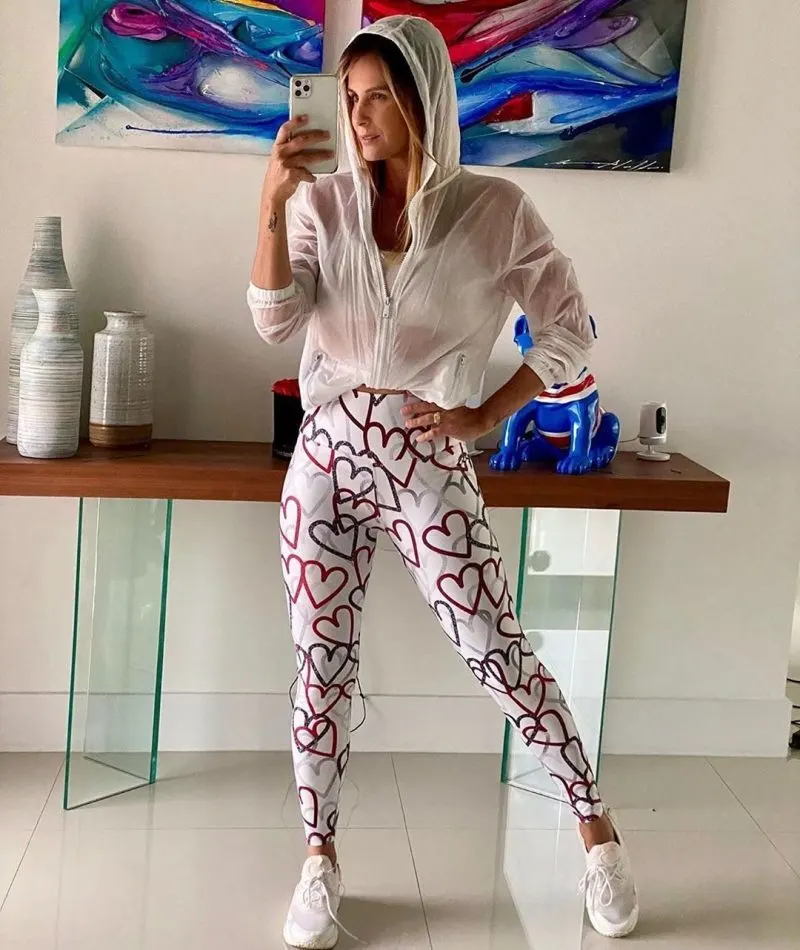 Buy Similar Here
We see a sporty style consisting of a sporty baseball cap, sports bra top and printed leggings completed with cool sneakers, all in black and dark colors: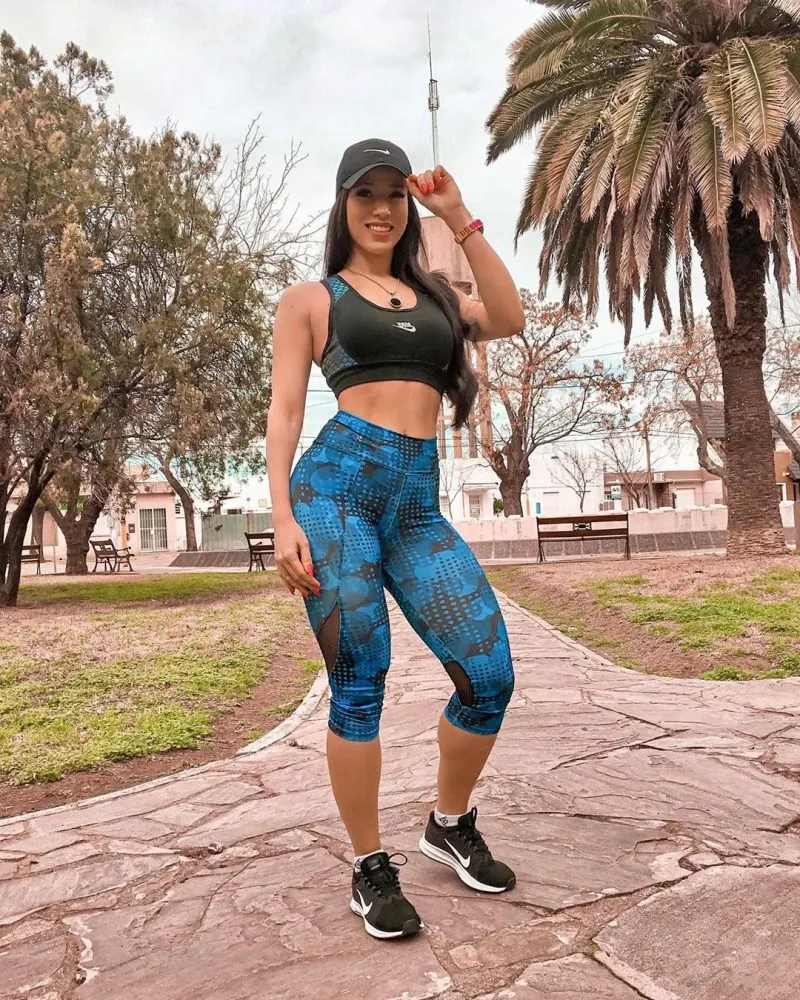 Buy Similar Here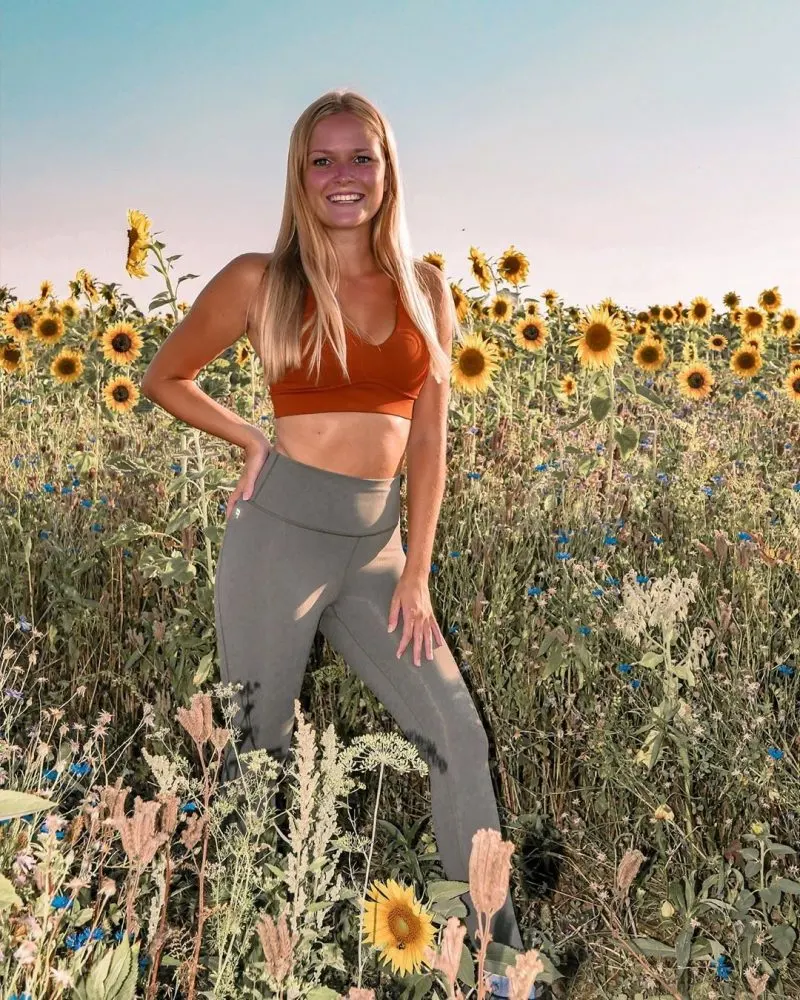 Buy Similar Here
Love this Friday office idea, a white shirt front-tied teamed with black leggings and chic ankle boots in black leather with buckles: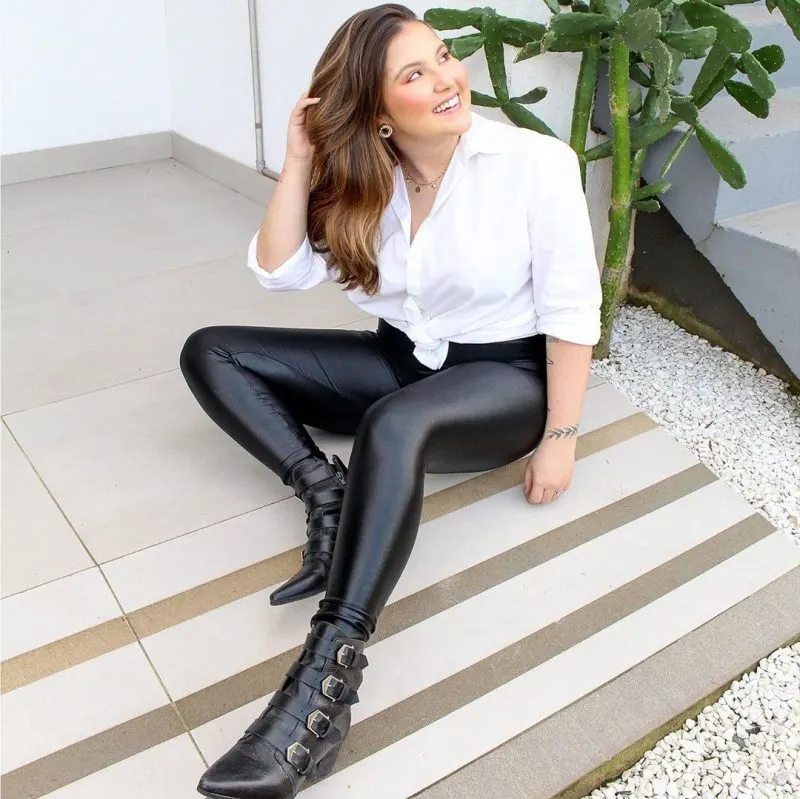 Buy Similar Here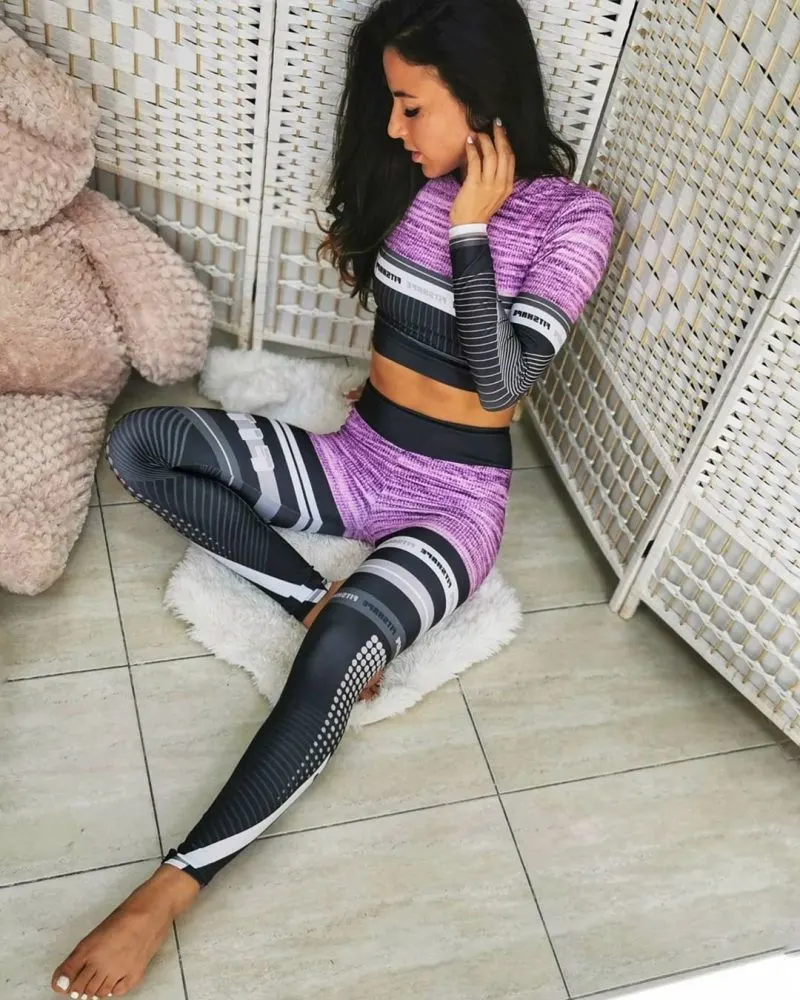 Buy Similar Here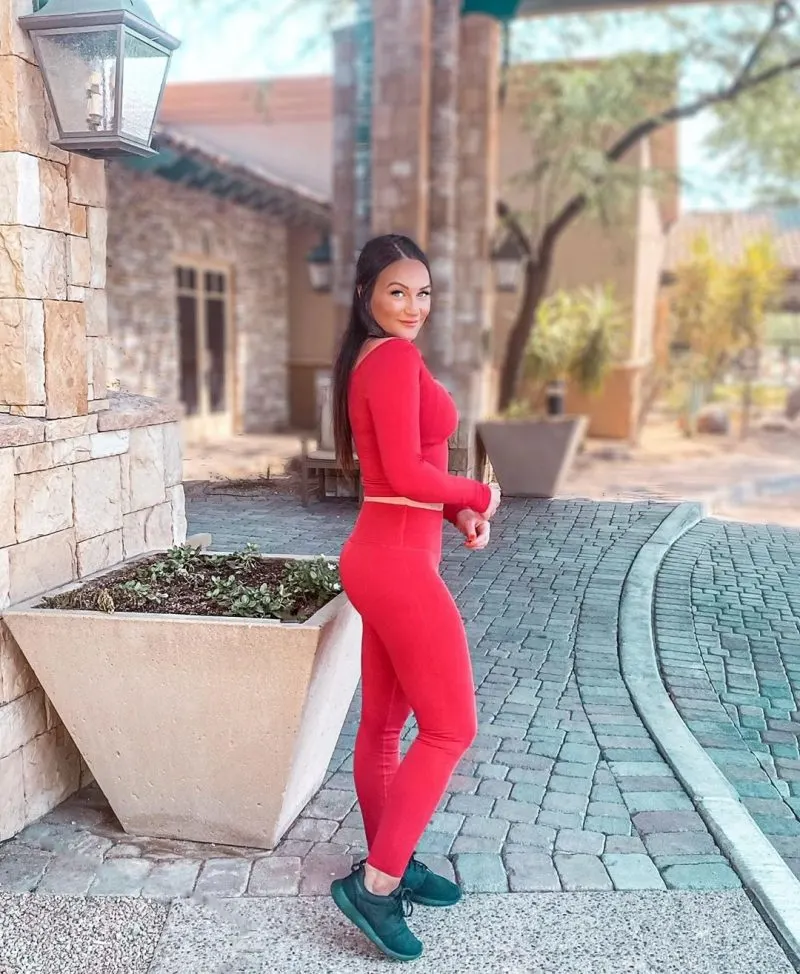 Buy Similar Here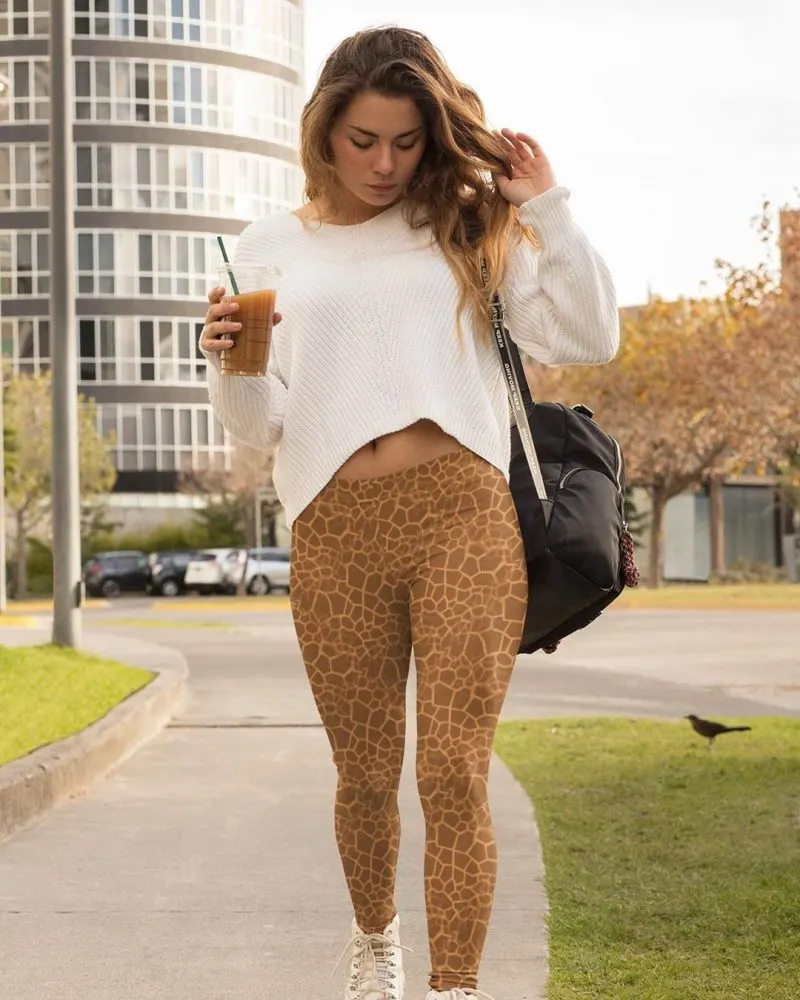 Buy Similar Here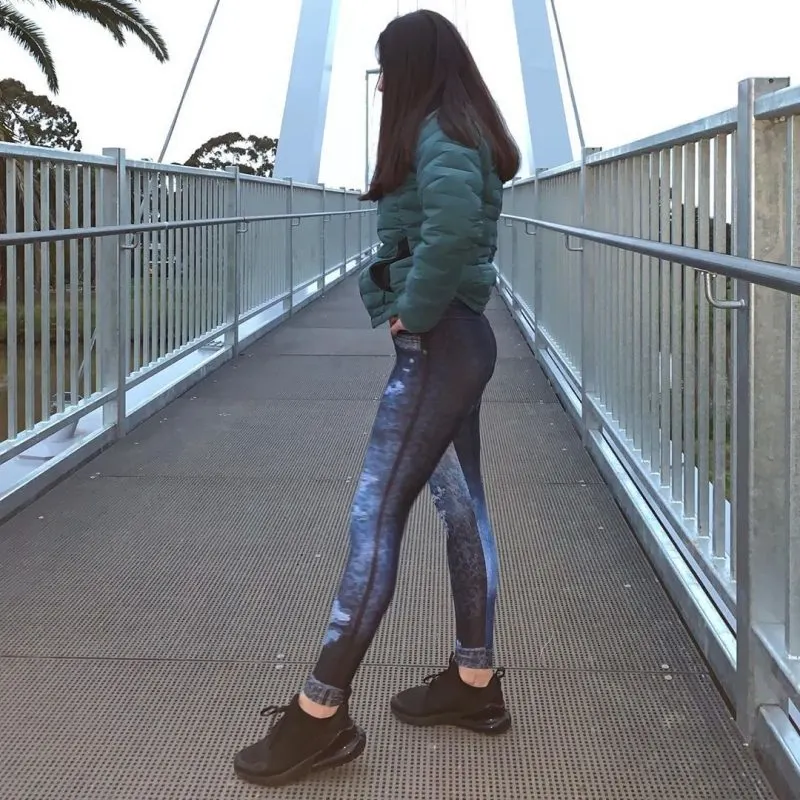 Buy Similar Here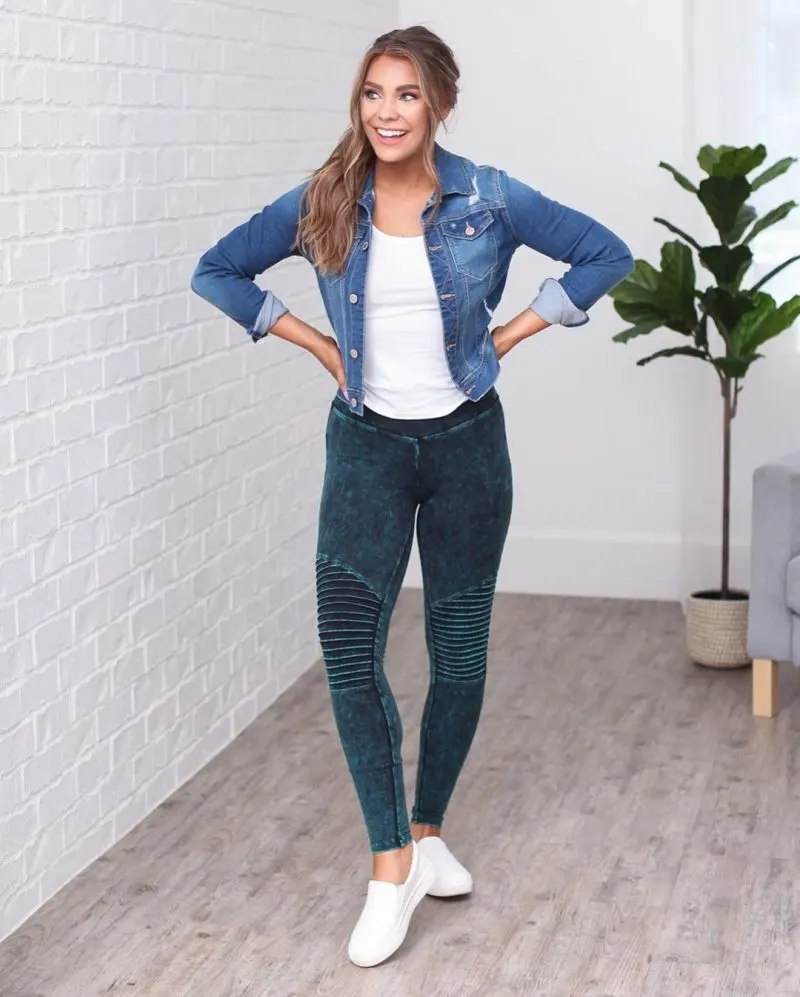 Buy Similar Here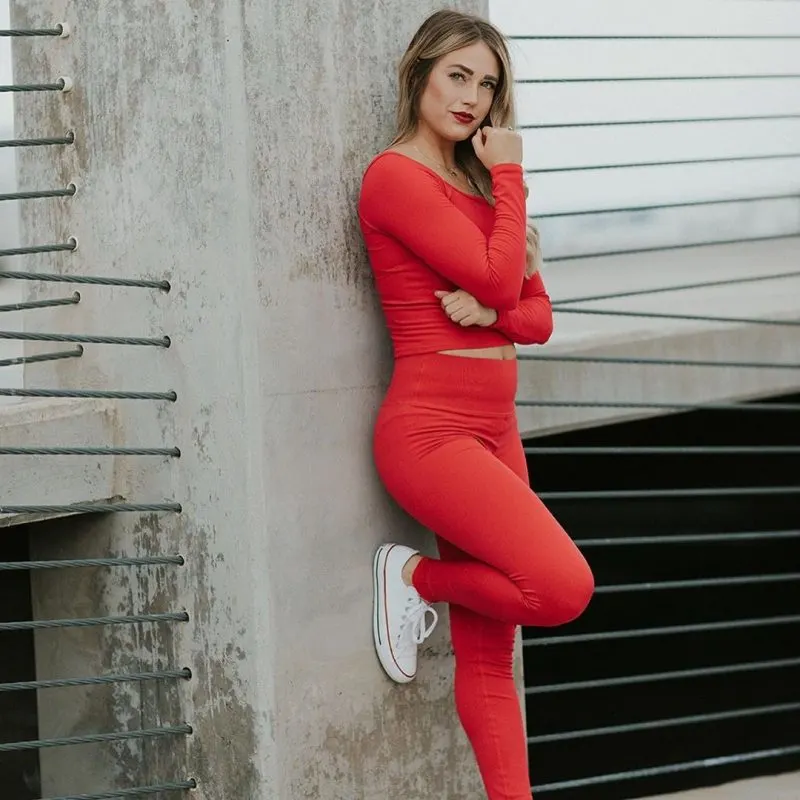 Buy Similar Here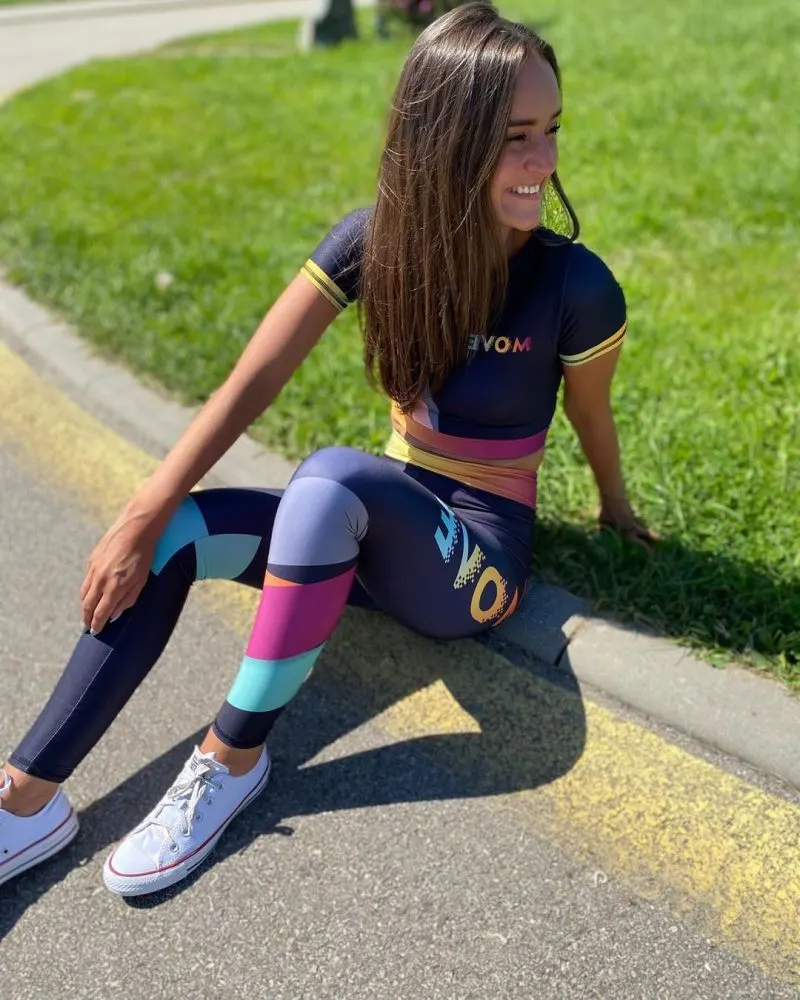 Buy Similar Here
In love with a white crop top and high-rise leggings in light pink: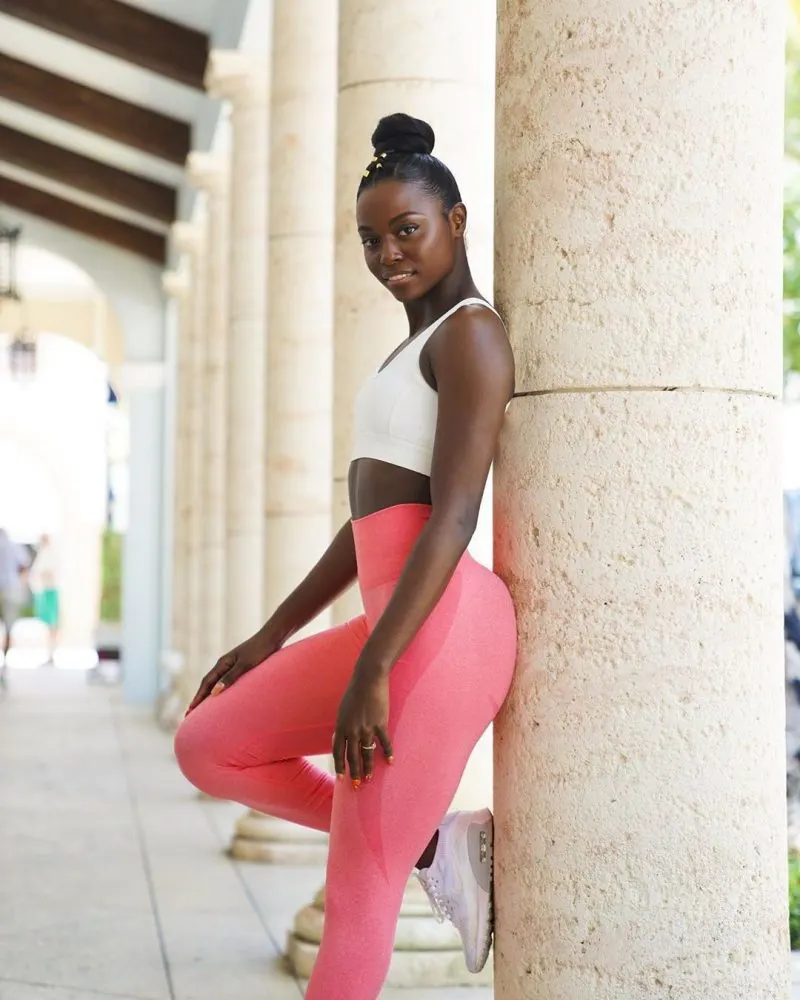 Buy Similar Here
Buy Similar Here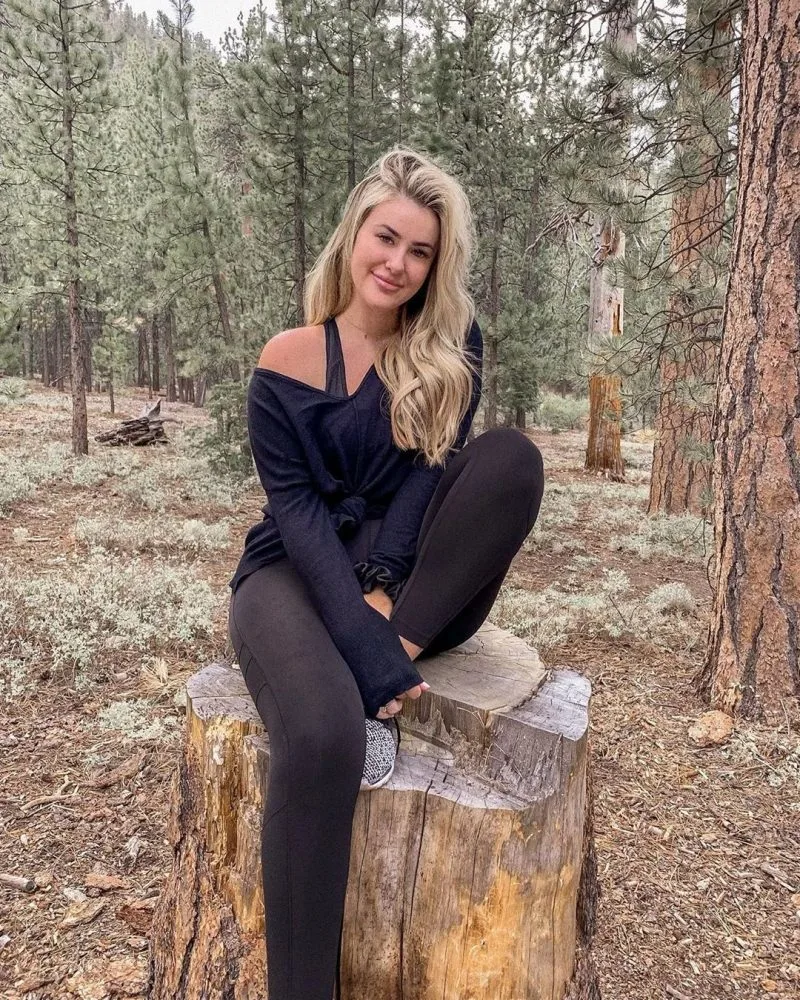 Buy Similar Here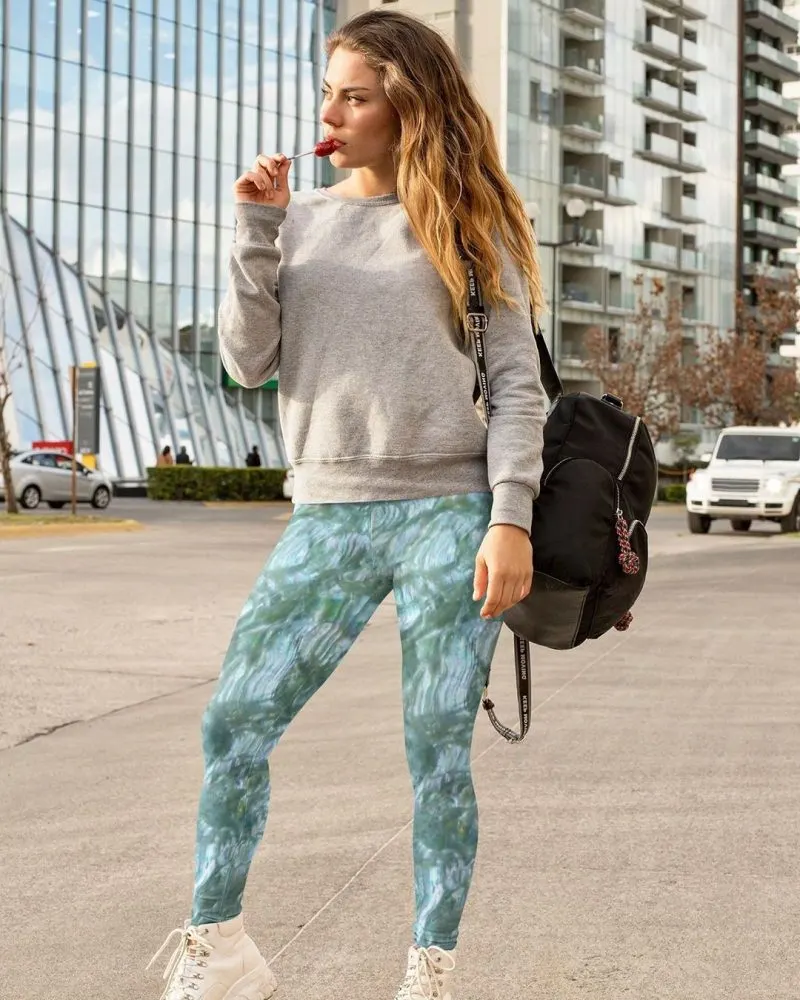 Buy Similar Here
Red outfit with a crop top and leggings is completed with a cropped black jacket: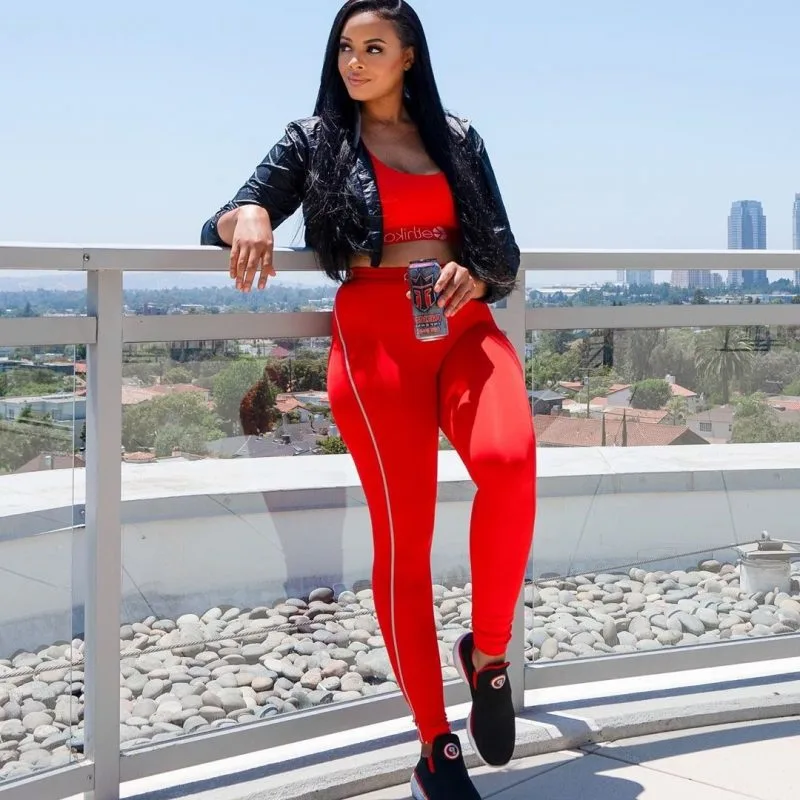 Buy Similar Here
The white shirt looks amazing styled with these windowpane leggings in black: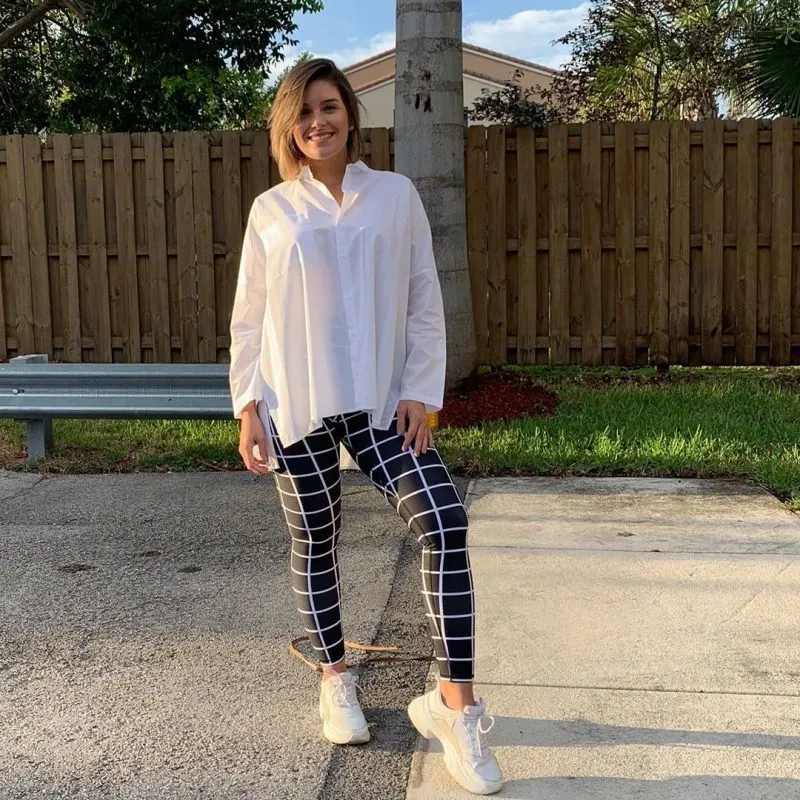 Buy Similar Here
UPDATE
Best Tips To Create A Fabulous Look With Leggings
The weather is finally getting warmer, and the days are getting longer. And now that we're approaching spring, it's time to think about what tops look good with something else that's just as trendy and cool, for instance- leggings. To help you out with this, I've put together another list of my favorite combinations so your collection can be on point for any occasion. When wearing these different combinations of tops with leggings here is what you need to make sure that it looks as great as possible. Here are a few styles I like:
1) Avoid cinched waists or sleeveless designs. They are just too hard to pull off.
2) Try a top that draws attention away from your waist by adding details like corduroy or interesting construction.
3) Wear a top that is going to give you some shape. A shirt with flowing sleeves and a flowy, A-line shape will do the trick nicely.
4) Low neckline shirts are ideal for leggings.
5) A patterned top is always a good choice because it breaks up the "blockiness" of solid color leggings and helps you avoid putting too much print on your body at once.
6) Keep in mind what your shoes are going to be when you're pairing tops and leggings together, because you don't want them to compete with each other.
7) If you're wearing a colorful top with leggings, a neutral shoe is the way to go.
8)A cardigan is the ultimate in casual cool and it does look great with a basic tee and leggings.. These versatile pieces can be worn on their own or layered over a top or shirt. They give that extra layer and a little bit of warmth on chilly days. You can choose a cardigan that is the same color as the leggings or opt for one that is slightly different.
9) Try an oversized, boxy shape. It will hide your figure but keep things fun and interesting with a trendy shape.
10) If you're going to wear a trendy top with leggings, make sure your top isn't too tight. Trust me—it'll look much better than trying to pull off a fitted top with leggings. You'll just end up looking like you're wearing pajamas!
11) You can wrap tops in any way for an instantly updated look. Try knotting it for a slightly messy, undone look or wear it on the side for a sleek and polished look.
12) Remember that you can really get creative with your layering game! You don't always have to follow these styling ideas to a T.