Today we are here to talk about vegan fur coat outfit ideas. What I love about faux-fur coats is their versatility. There are a few rules to follow when wearing a fur coat. You should know where the fur comes from on the coat, if it was raised on a farm or if the animals were hunted in the wild. If the fur is fake, you can be sure that it will be cruelty-free and not made from animals or other living creatures. With this in mind, I will show you outfits that you can wear with faux-fur coats that are still comfortable.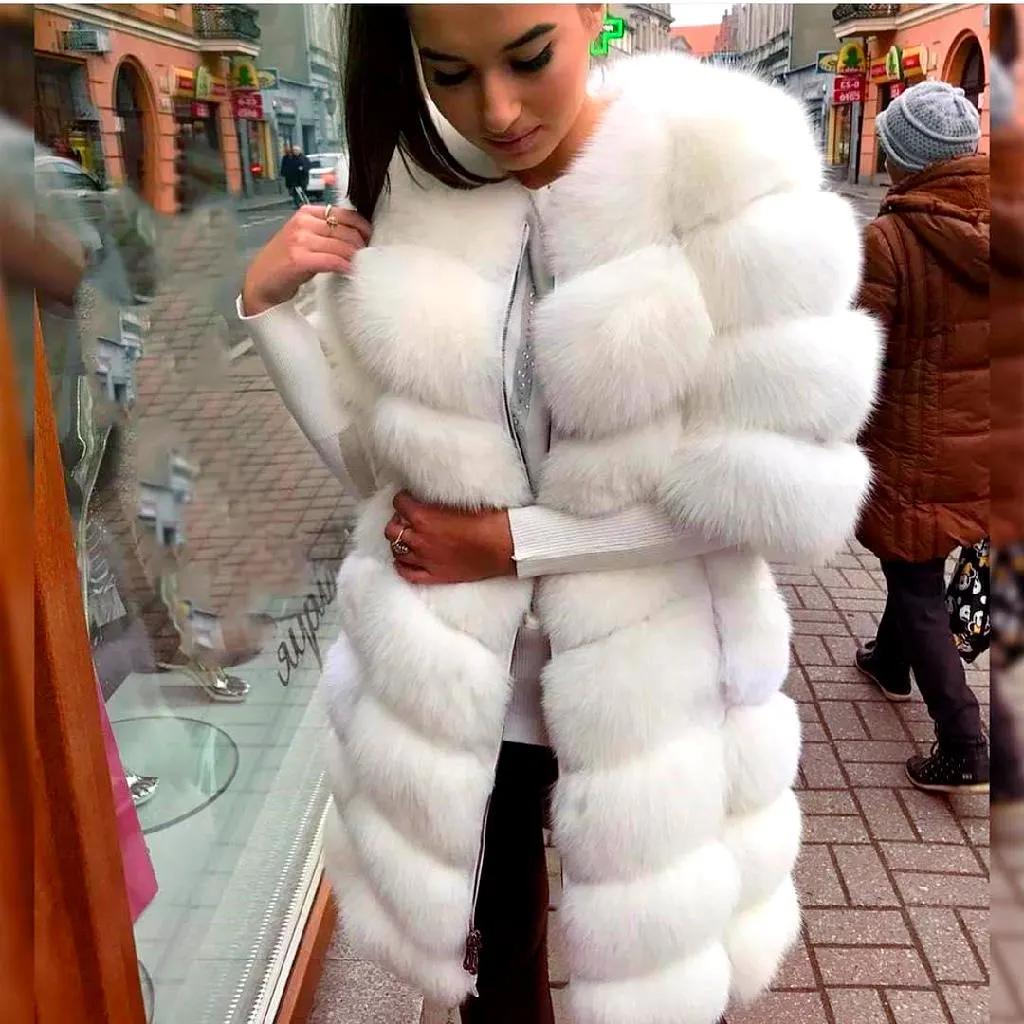 Buy Similar Here
Vegan Fur Coat Outfits
What To Wear With A Fur Coat:
A faux-fur coat is a great choice for an outfit that needs to be versatile, but not too adventurous. First thing you want to do is take a look at your closet and figure out what would you love to wear with a fur coat; everything from sneakers, to flat shoes, to boots. If you aren't sure yet, don't worry. I can use the coat for work and comfy shoes, or I can dress it up with a pencil skirt, high-waist pant, and heels. I also can dress it up with a long flowing skirt. Think about all your outfits and you may come up with something new.
Fur is everywhere this winter. A fur-topped coat is the easiest way to look super chic when it's brutally cold. And believe it or not, it's really easy to figure out how to wear a fur coat without looking over the top.
You'll want to choose a coat with a collar or cardigan collar so that you can wear your neck scarf underneath without looking like you're wearing an overcoat. Collars will keep much of your face warm and make it easier to fold the collar up when the temperature is at its lowest point of the day. Since you'll need to fold your collar up, it is a good idea to wear a scarf over the collar and tie the scarf in the back so that it will stay put.
The length is important too! Fur coats typically fall somewhere in between knee and ankle length and will not look good with anything much shorter than that.
With Jeans And Casual Tee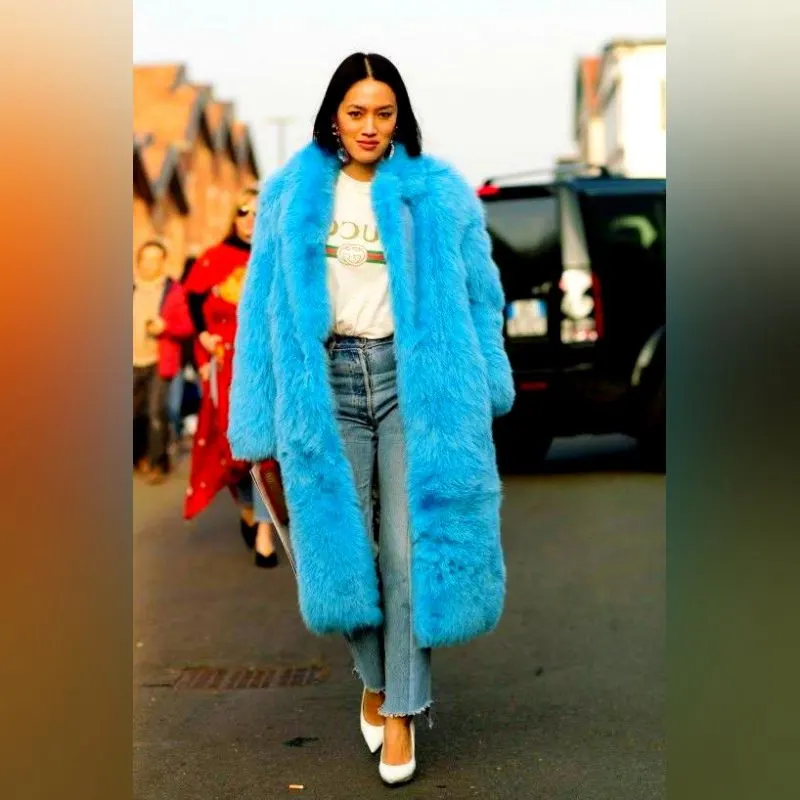 Buy Similar Here
With Boho Dress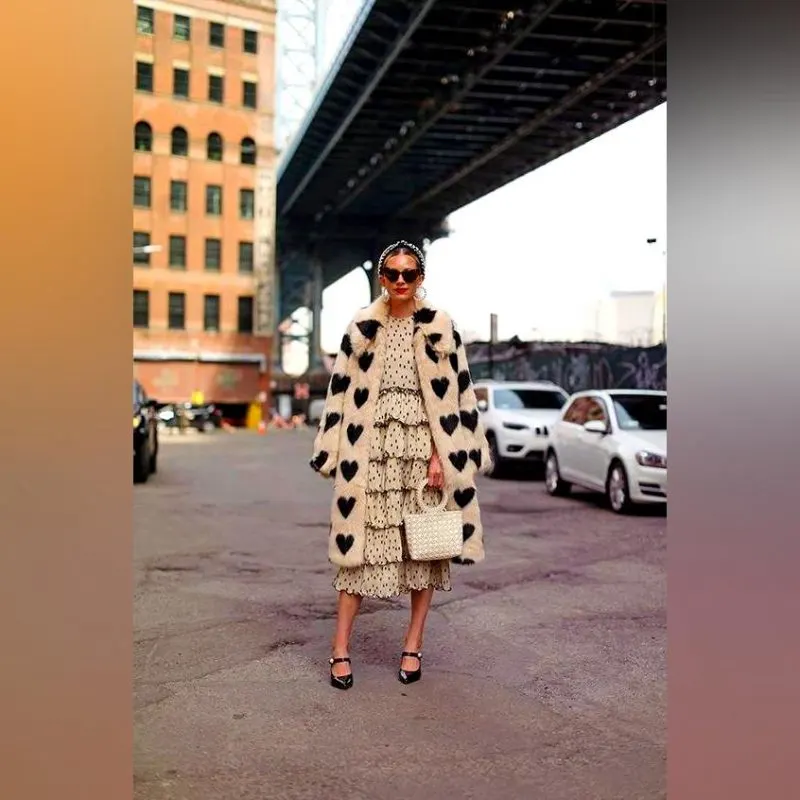 Buy Similar Here
Monochrome Outfit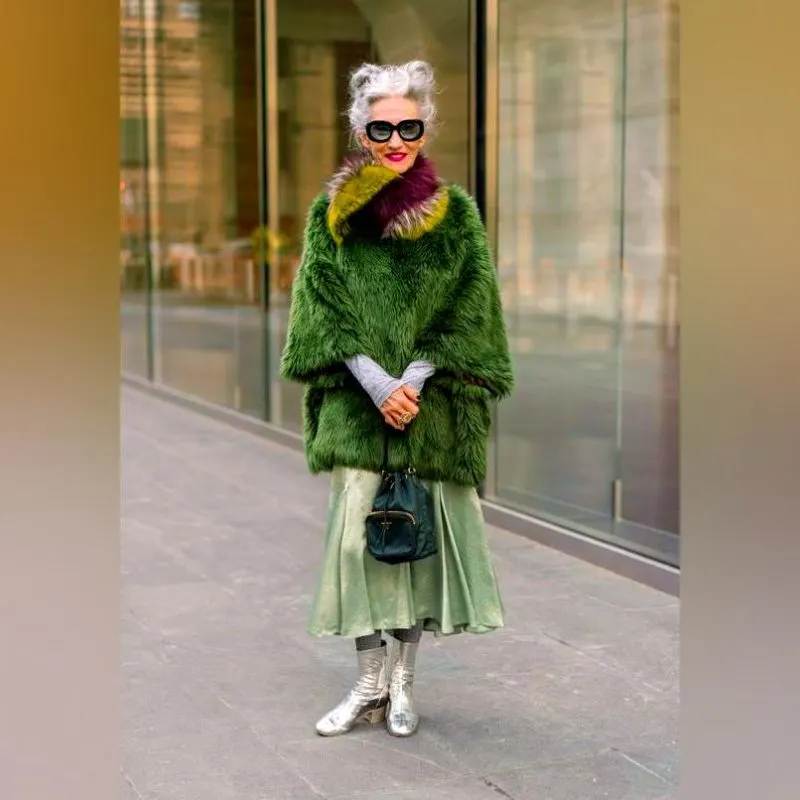 Buy Similar Here
With All Black Clothes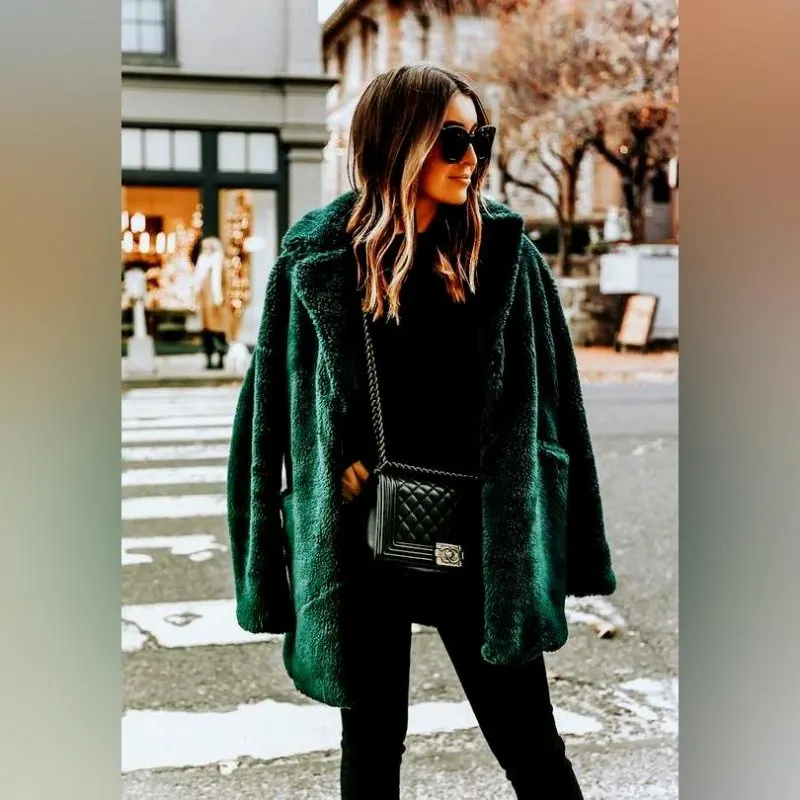 Buy Similar Here
With Jeans And Sneakers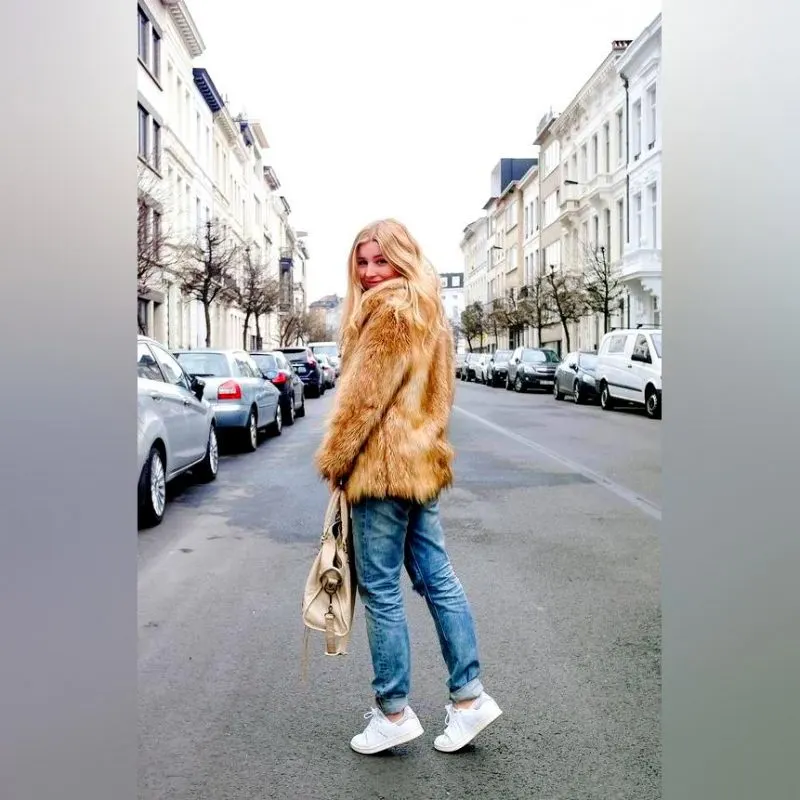 Buy Similar Here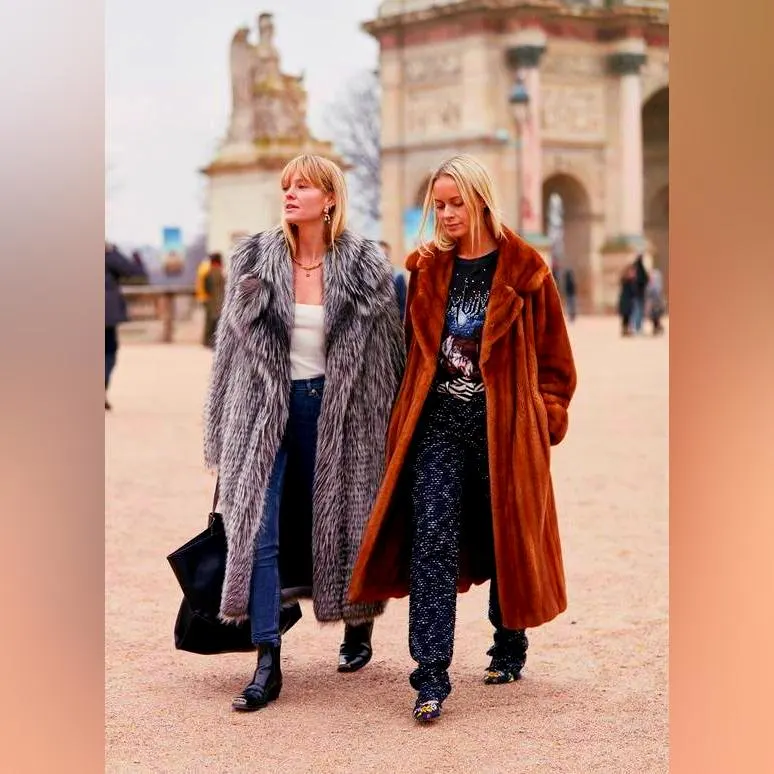 Buy Similar Here
Here are some simple tips that are important when choosing what you can wear with a fur coat:
First, wear a turtleneck sweater or something that is close-fitting. This will help keep you warm and will act like an inner liner. I love to wear leggings with boots and then put on my fur coat over top of everything. This keeps me warm and allows me to have layers if it is cold outside. A pair of jeans, shorts, or a skirt work well over a faux-fur coat.
Second, make sure your outfit isn't too casual. You want to be in clothes that you would feel comfortable wearing all day at work if you have to. You could also wear a sweater underneath a coat, but the look will be less dressed up.
Third, make sure your outfit fits properly. I normally have to have several sizes of clothes in my closet so that I can use them for different occasions. This is important for an outfit to fit properly.
Fourth, make sure you are comfortable in your outfit and shoes before you head out the door. You want to dress warm, but also not feeling tight because you don't want to feel pain while wearing it all.
If you take these things into consideration, you should be able to find an outfit or two that will pair perfectly with a faux-fur coat. And that is all it takes, no matter what the occasion or weather.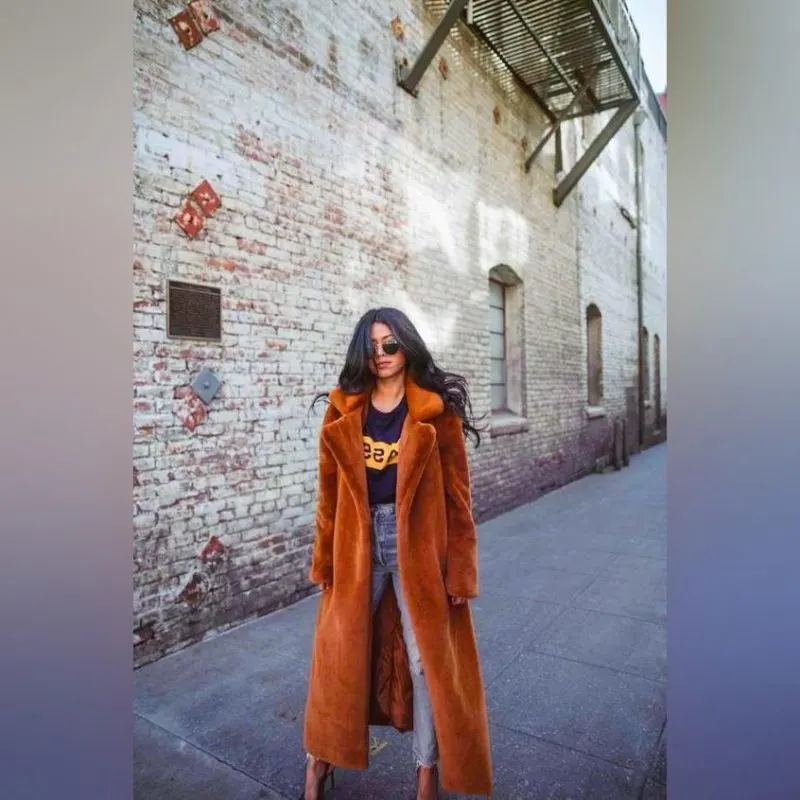 Buy Similar Here
With Fedora Hat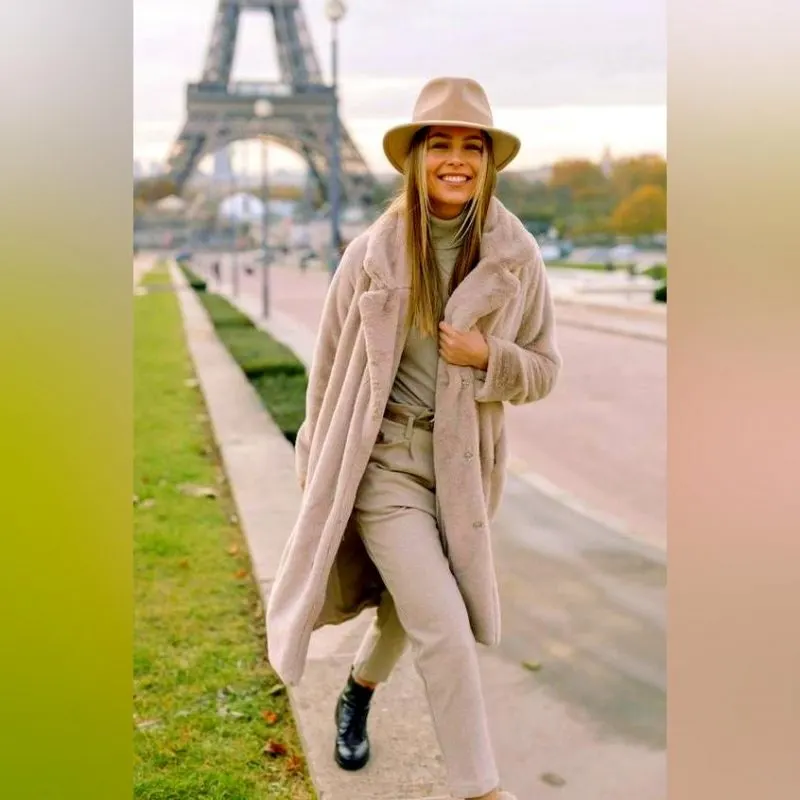 Buy Similar Here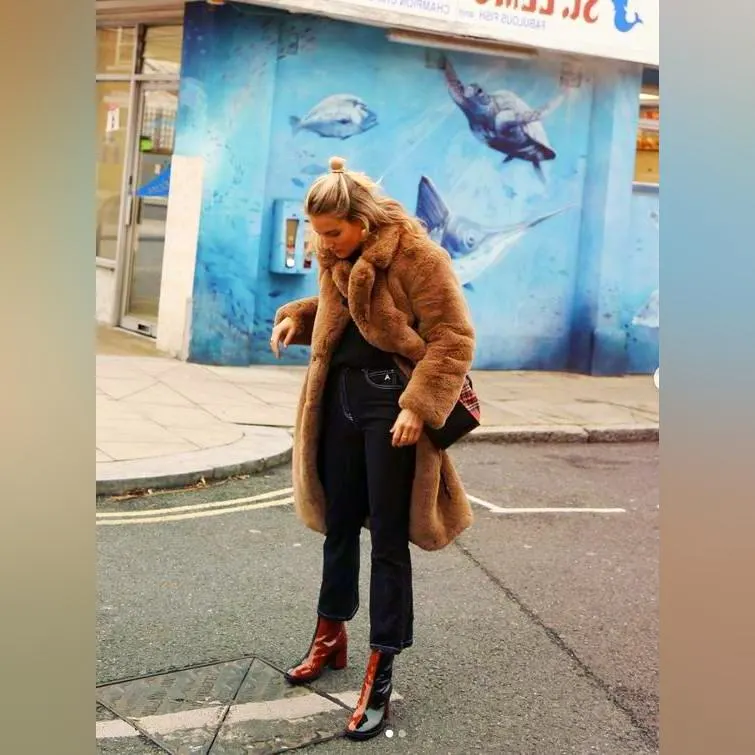 Buy Similar Here
With Flared Jeans
Buy Similar Here