Today we are here to talk about white sweater outfit ideas and ways how to wear them this Fall. When the leaves start changing colors, the air starts getting crisp and you can no longer go to the store without feeling like a popsicle. Welcome to Fall! And with Fall comes the perfect opportunity to curl up in one of these sweater outfits, wrap your scarf around your neck and enjoy each day of this season. Of course, we are going to give some tips on how you can wear yours this autumn. Let's begin!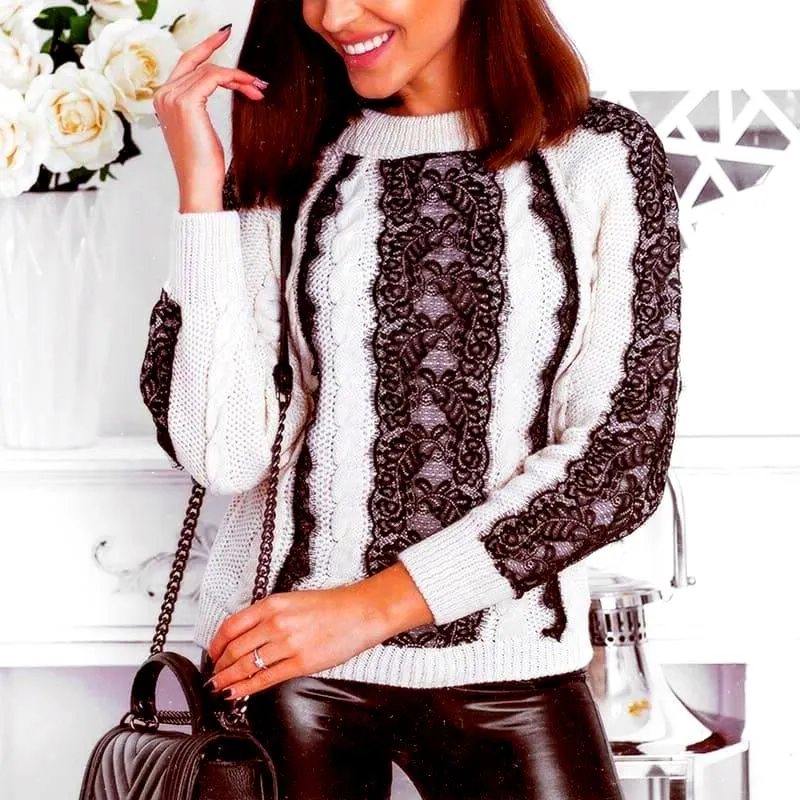 Buy Similar Here
White Sweater Outfit
If we're all honest, a bit of fall is probably going to be setting in even before Halloween. It can't stop the leaves from falling, the feels from getting colder, and/or us from searching for sweaters. The truth is this: it's time to start thinking about what you're going to wear this fall season! And while one might think that your sweater wardrobe shouldn't take up too much space or be too expensive considering how few times you'll wear it in a year, white sweaters actually have the potential to do both of those things ― and do them better than most.
White knitwear essentials are one of those staples that are perfect for every season but most likely invaluable come November through February. If you are like me and enjoy wearing your favorite white sweater all year round (even in spring!), then you'll love these tips.
Easy tips to know about white sweaters:
-Try not to wear a white sweater with black pants and certainly not with black shoes. Black can be too harsh for an ensemble that relies on the lightness of the white color.
-Black jeans, a blue button-down shirt, or a navy skirt and jacket can work well as the base of an outfit paired with a white sweater.
-White sweaters look best when worn with dark jeans, a black skirt or a navy or grey pencil skirt.
-Shoes can make all the difference: If you're wearing a denim skirt and jacket, try to match your shoes for the whole outfit. The idea is to not draw attention to your shoes since they will be competing with your upper body.
-A pair of dangle earrings will be the perfect touch to compliment your outfit and bring life to it.
-This is a perfect time of year for statement necklaces and why not? An extra pop of color can brighten up any outfit.
To understand white sweater nature and ways how to make them look chic on you this Fall, I decided to share with you some of my favorite street style ideas you can easily copy now:
With Ripped Jeans

Buy Similar Here
With White Jeans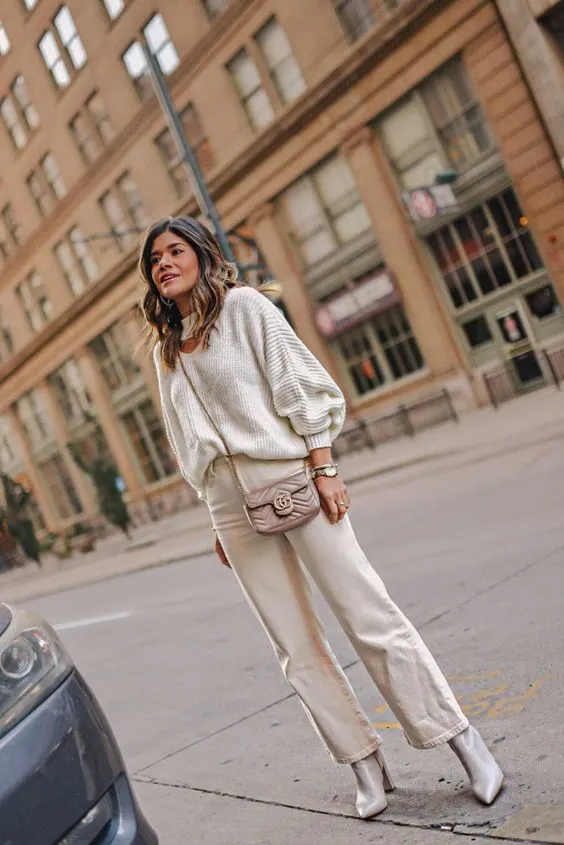 Buy Similar Here
With Plaid Mini Skirt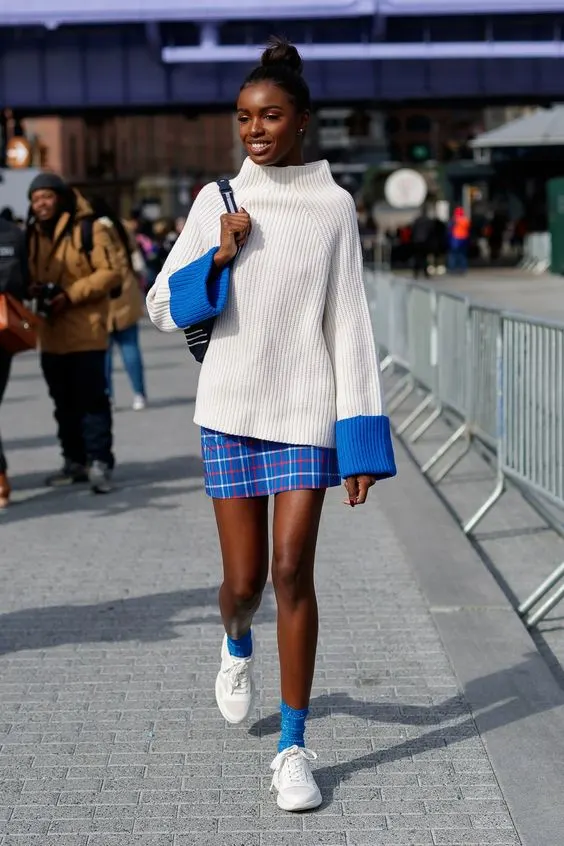 Buy Similar Here
With Front Slit Pants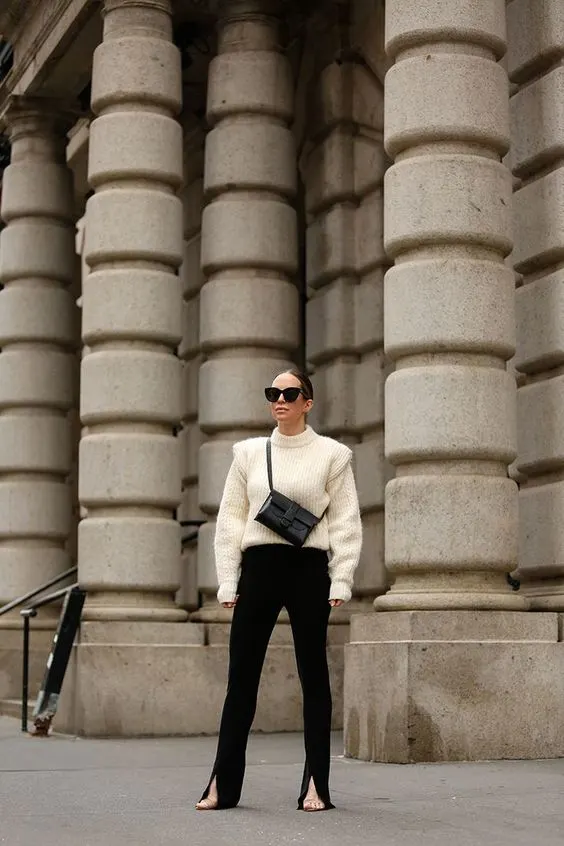 Buy Similar Here
All White Look With Wide Pants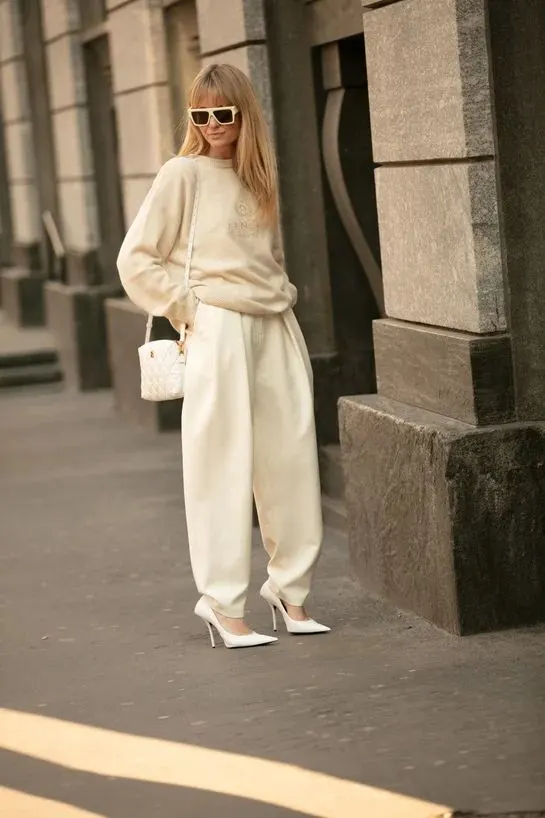 Buy Similar Here
With Camel Pants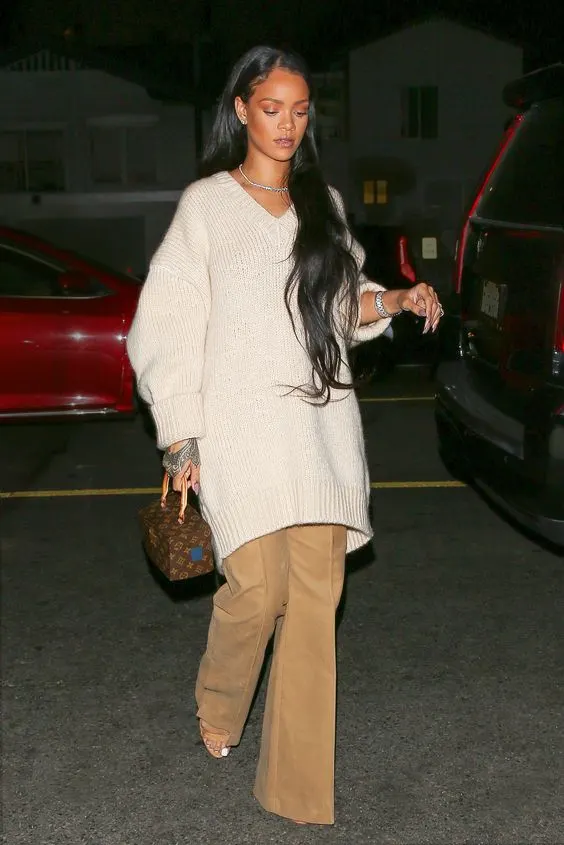 Buy Similar Here
It's all about loose sweaters now! And if we're talking about white ones, then go to the max and get one that is as big as possible without looking like some sort of batman armpit area sweater. Wear it with high-waist jeans and a pair of ankle booties to achieve a chic look. Find us another couple as stylish as them! This look is so simple but still so classic it's not even funny.
With White Dotted Black Midi Skirt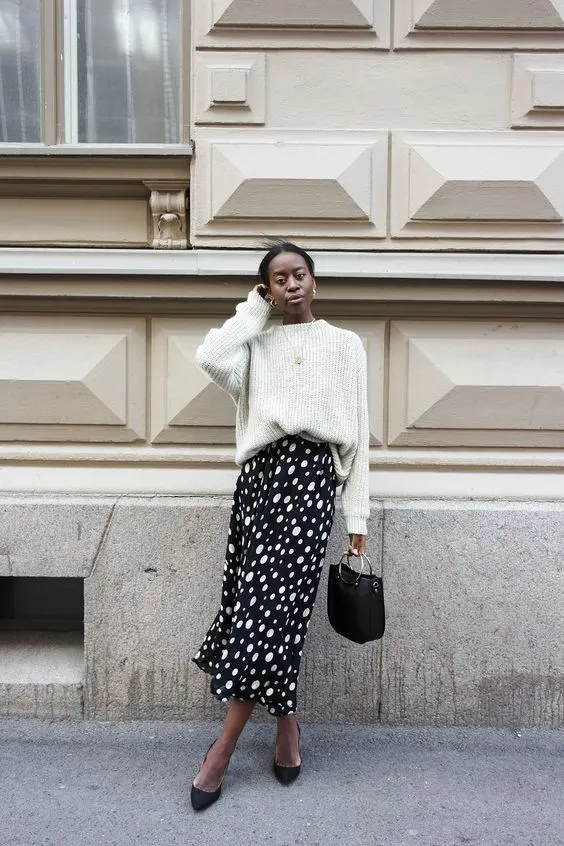 Buy Similar Here
With Matching Color Ribbed Skirt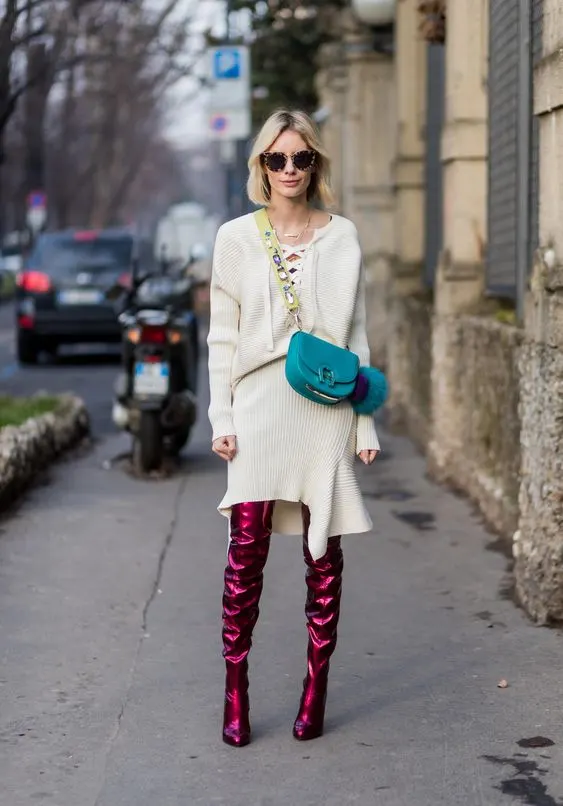 Buy Similar Here
Conclusion
So, here you have it! All these outfits might be perfect ideas for your next street walk. I am pretty sure you found some great looks you can try out this Fall season.