In recent years, the cargo style jumpsuit has come back, and it is just as practical as ever. I'd like to introduce you to the latest fashion must-try – a cargo jumpsuit. This unique onesie is perfect for the stylish woman on the go!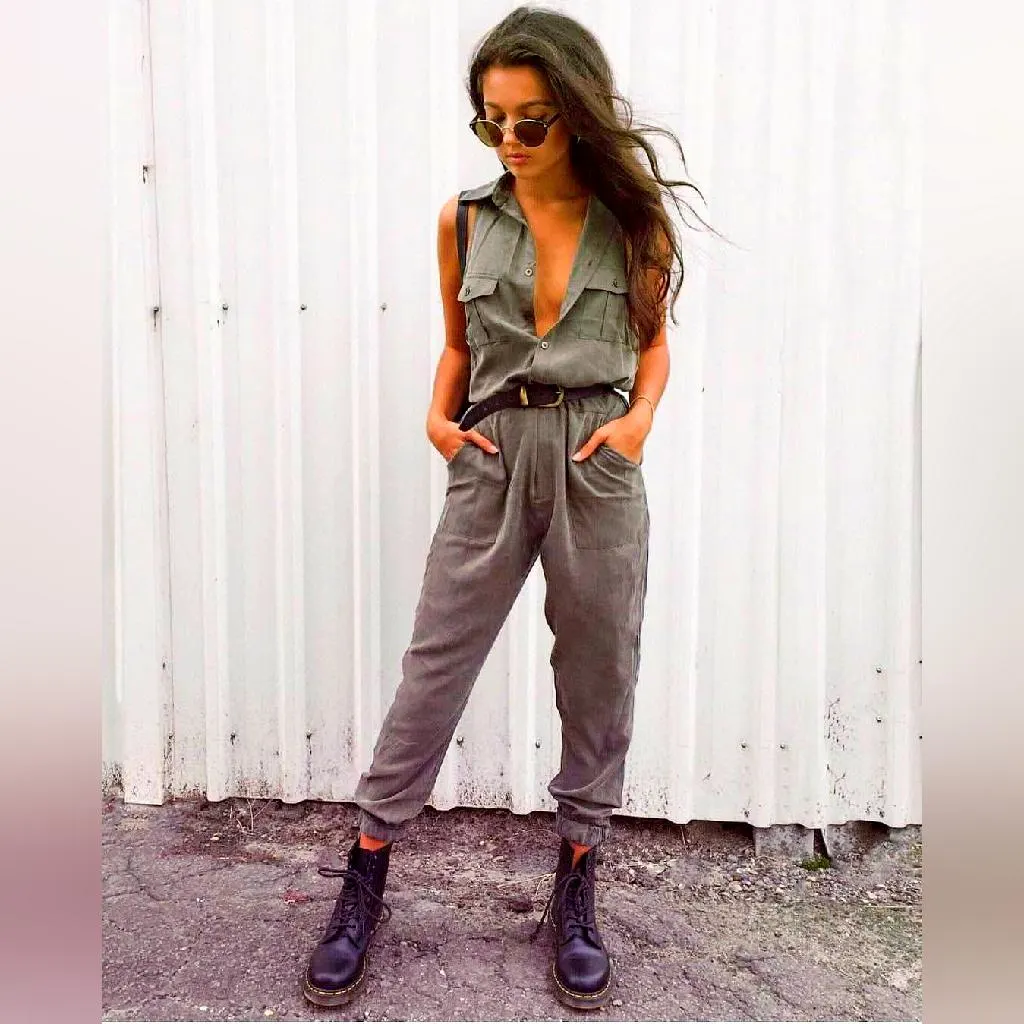 Buy Similar Here
A sleeveless khaki cargo jumpsuit looks fresh and trendy completed with combat boots.
Cargo Style Jumpsuit Outfits
This unique piece is sure to get you noticed this season, with its flattering silhouette and color. And with the warm spring weather just around the corner, we'll be pairing it with our favorite white sneaks this season!
For women who love to explore the outdoors, a cargo jumpsuit is an essential item in their wardrobe. Whether you're hiking, camping, or even commuting by bicycle to work – you'll love how easy it is to wear your onesie. Lots of top stylists suggest women wear a jumpsuit in khaki color with combat boots, trainers, leather jackets, and heels. All of these combinations are absolutely cool and in trend!
With Heeled Combat Boots
We see a long-sleeve jumpsuit in olive-green completed with chunky boots: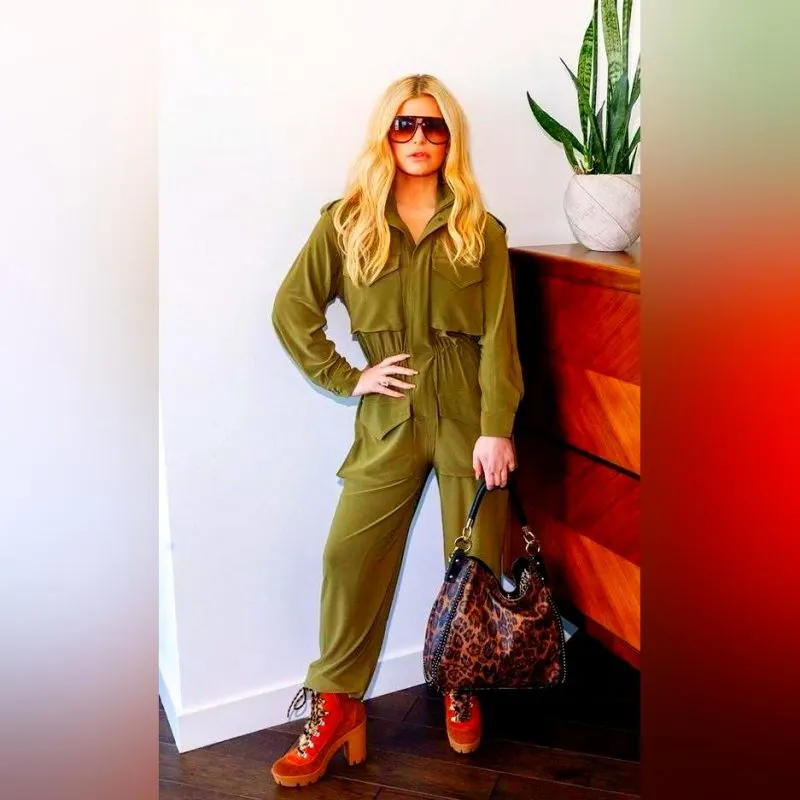 Buy Similar Here
Sleeveless With Silver Sneakers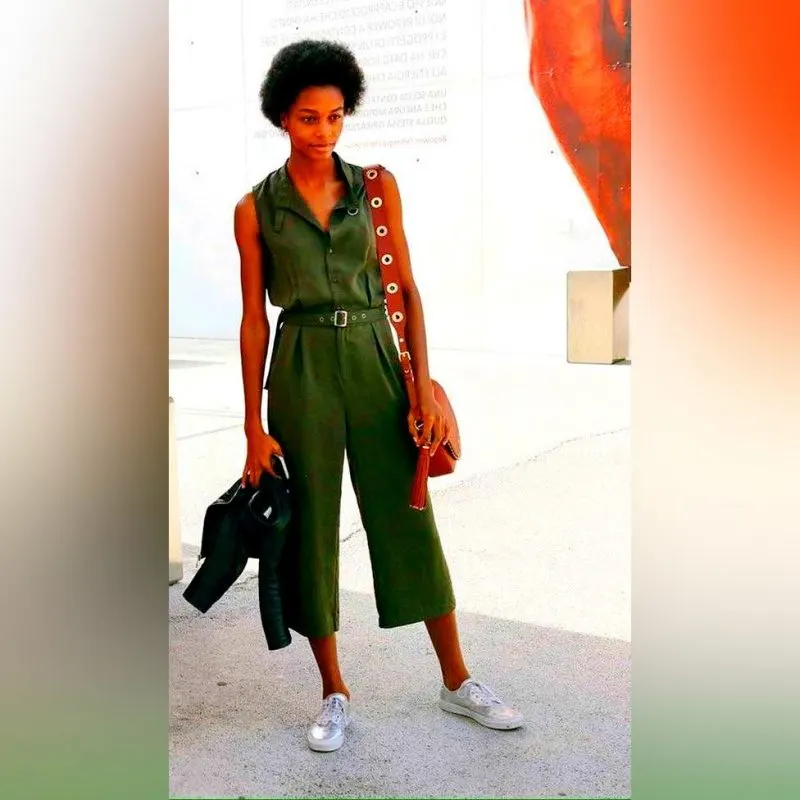 Buy Similar Here
With Cuffed Heeled Sandals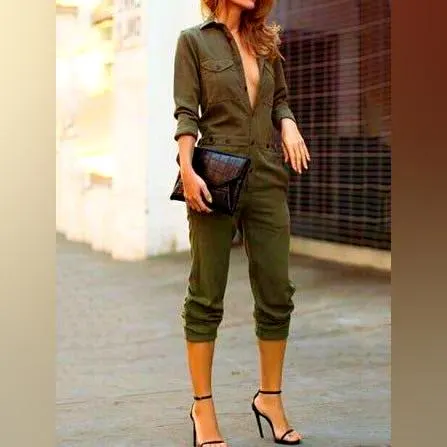 Buy Similar Here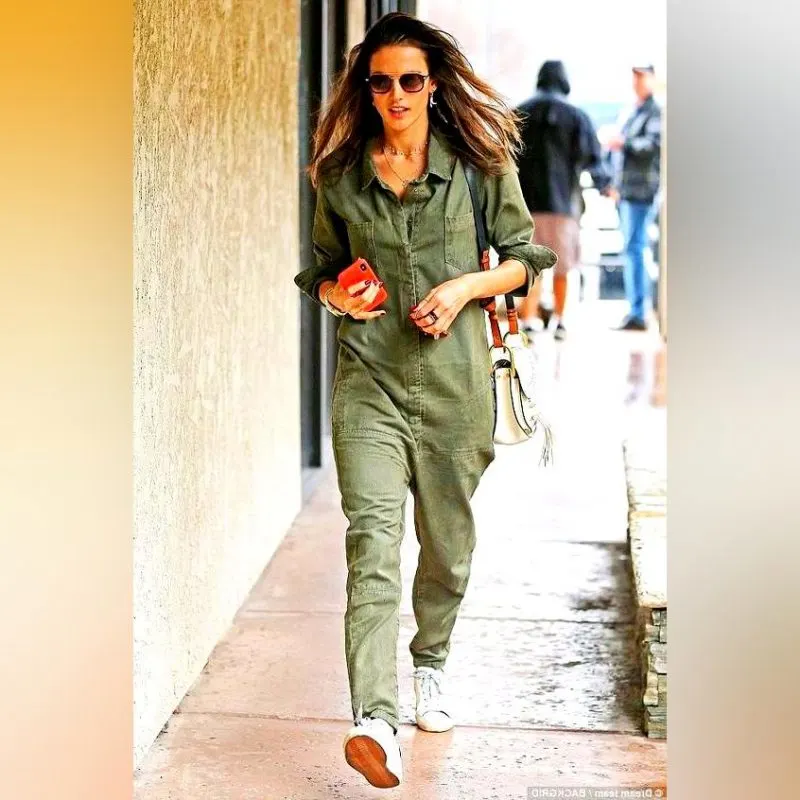 Buy Similar Here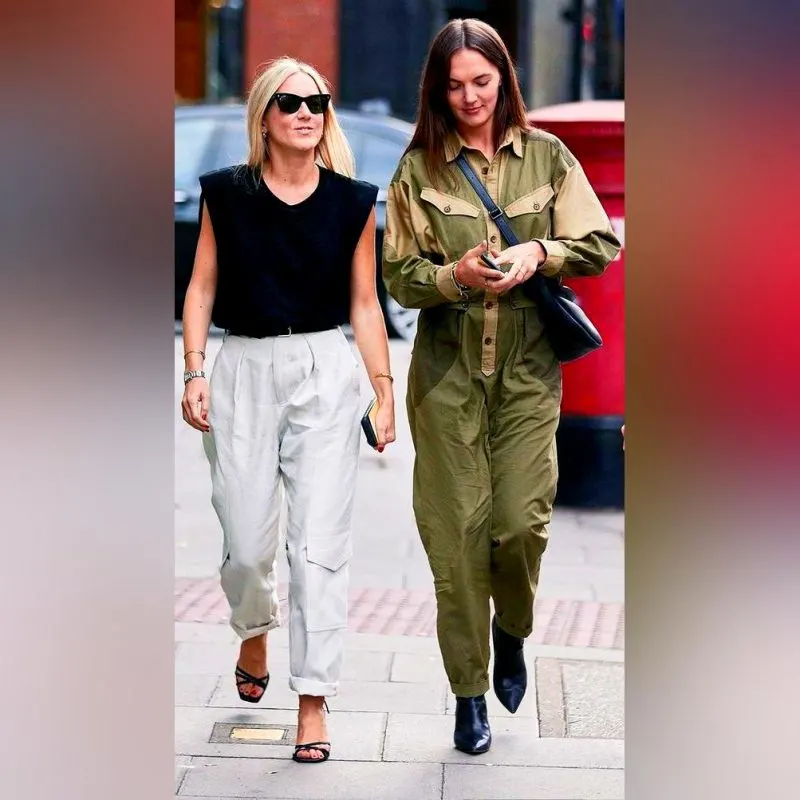 Buy Similar Here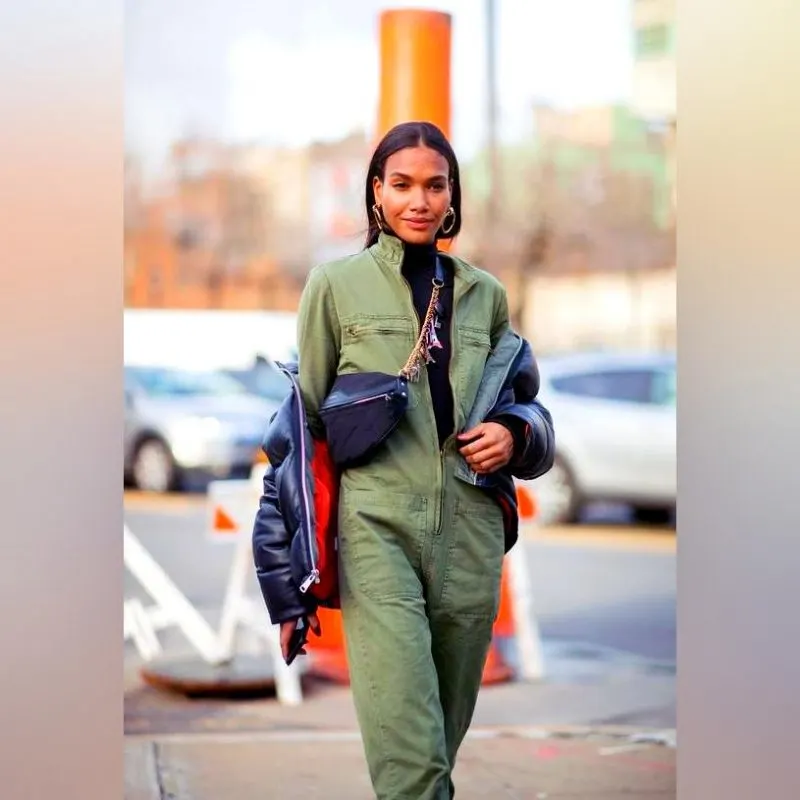 Buy Similar Here
Jumpsuits are fabulous for the spring season where you want to be comfortable yet stylish. You can have a lot of fun with fashion clothing this spring with many different pieces that you already own in your wardrobe. You can wear it all year round but it is more suitable for the warmer weather when you can move around freely without having to worry about wrapping up warm underneath it.
Try on this jumpsuit from the office and then go straight out for a meal or drinks with friends. The great thing about jumpsuits is that you don't have to worry about what to wear underneath; you can wear whatever you like. And if it gets particularly hot, you can always roll up the cuffs of your pants and unbutton the top button. If you want to look chic and put together while being comfortable, then do consider wearing a jumpsuit in a khaki color. You will definitely love all the diverse ways in which they can be worn.
Buy Similar Here
With Strappy Heeled Sandals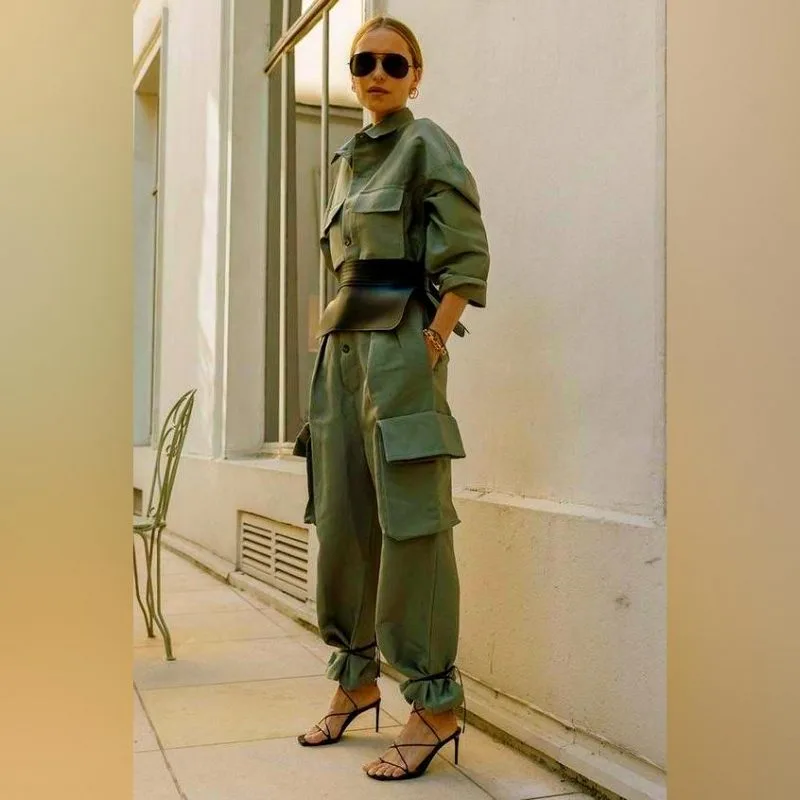 Buy Similar Here
With Pointed Toe Heels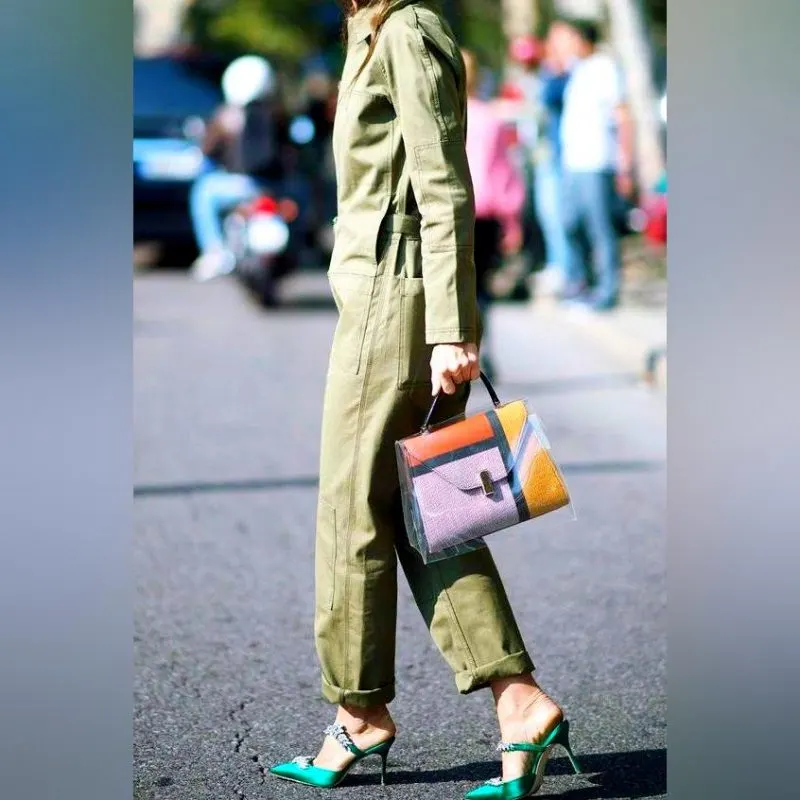 Buy Similar Here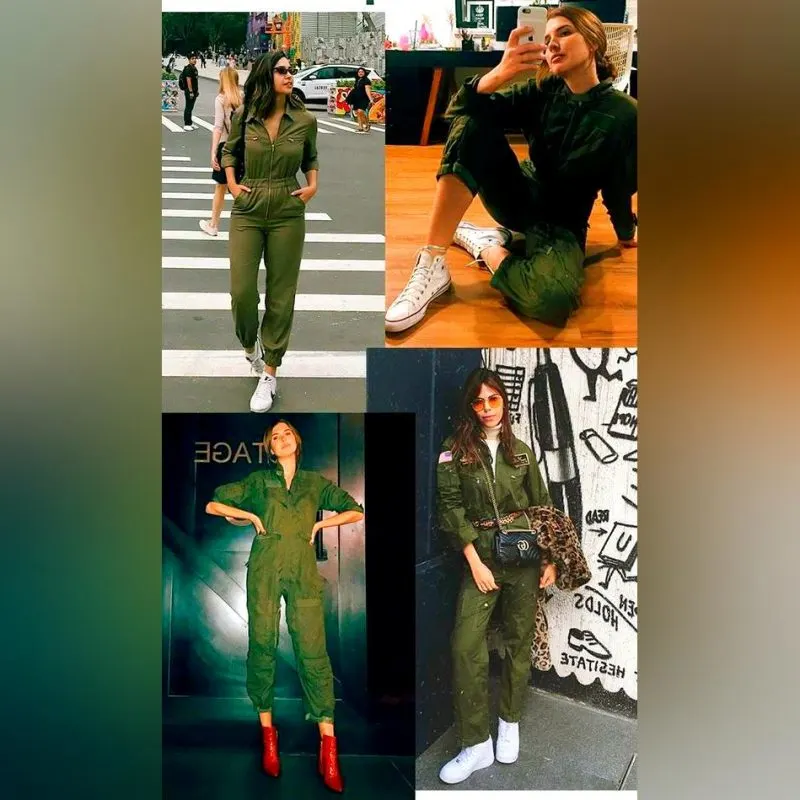 Buy Similar Here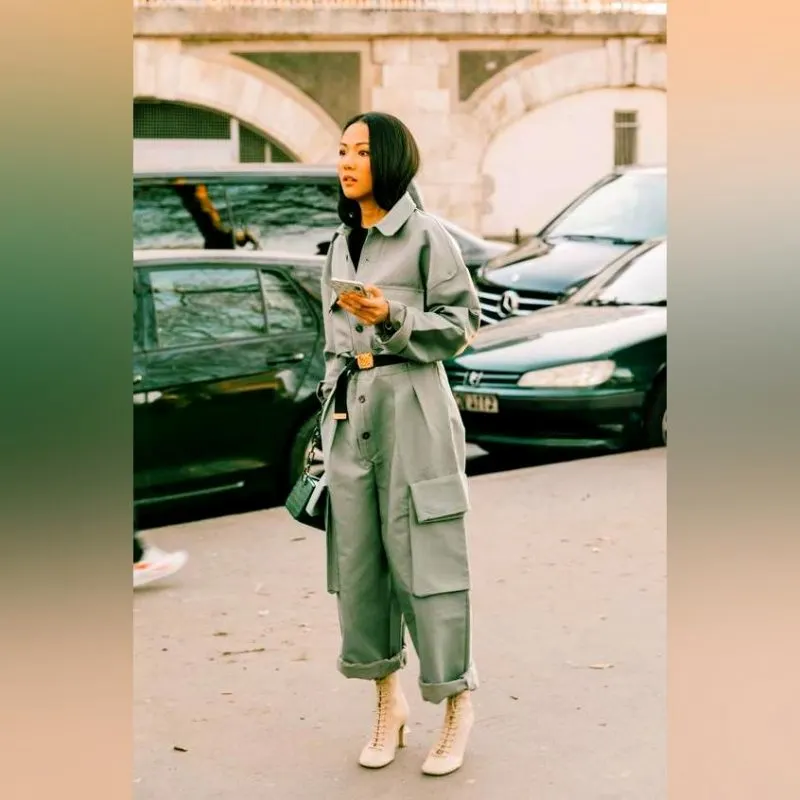 Buy Similar Here
With Lace Up Heeled Combat Boots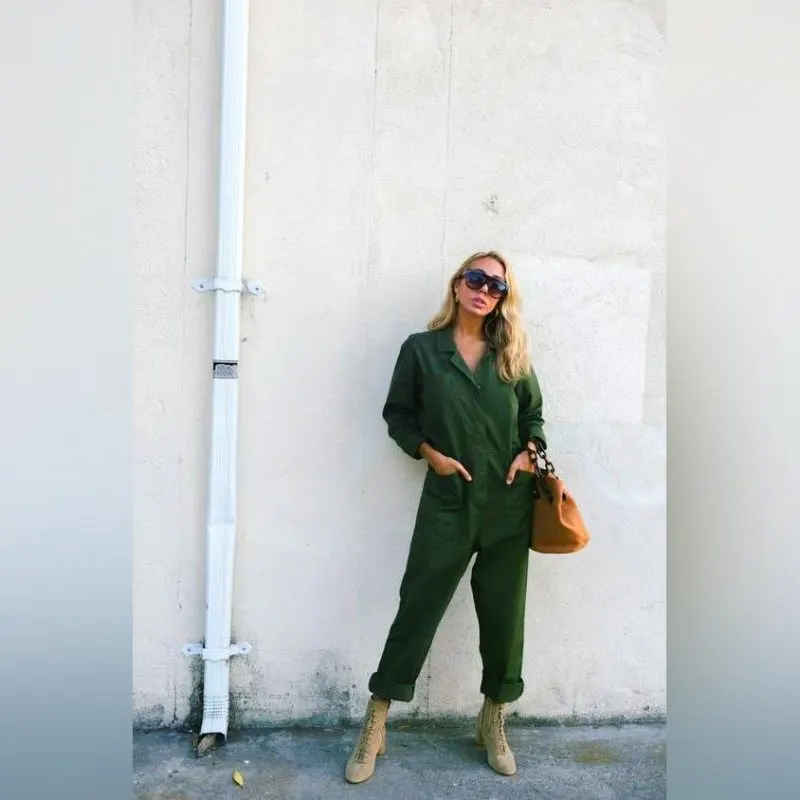 Buy Similar Here
Conclusion
It is easy to wear a military-style cargo jumpsuit with whatever you want from boots to heels. Cargo jumpsuits are flattering for many women with their emphasis on the curves at the waistline and hips. Nowadays, they are available in many styles and they can be worn in different ways, so you may easily find your favorite cargo jumpsuit style. And, of course, they are available in various colors.