Today we are here to discuss what you can wear if you want to create black aesthetic outfits. The changing of the seasons can be a little terrifying or exciting, depending on your outlook. You might be feeling pretty confused about how to dress this fall in an all-black outfit- do you go for that cozy sweater and boots combo? Or something lighter, like a trench coat and sneakers?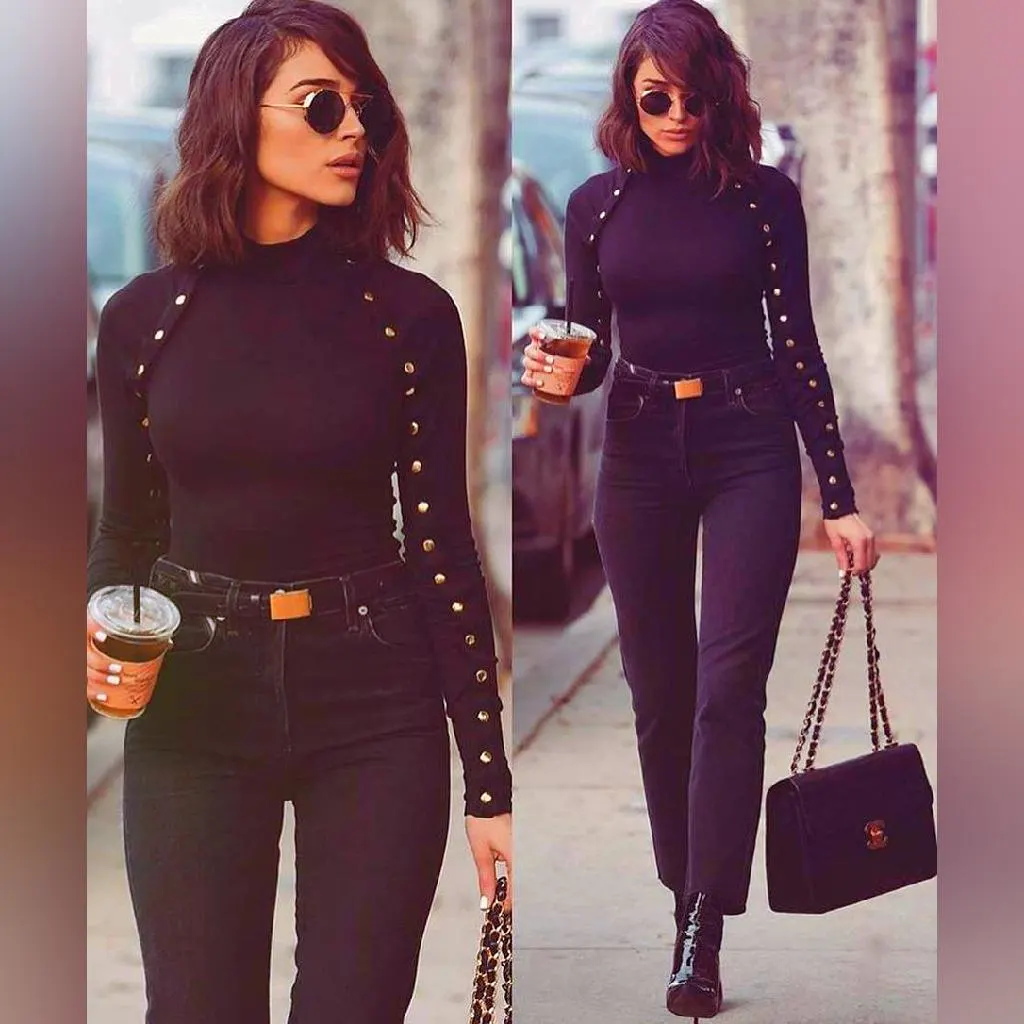 Buy Similar Here
Black Aesthetic Outfits
It's not just the leaves that are falling. There is a whole closet full of new clothes and accessories. Black is a classic color that can be worn at any time of year, but it's especially versatile during the colder months. If you're going to wear black, you should know how to wear it well-these ideas for an all-black outfit will help you find your cool, effortlessly chic style. We've included all that comes with the change of season – thick tights, cropped jackets, cute cardigans, winter hats.
Sweater And Leather Shorts
Go for a high-neck sweater and tuck it inside black leather loose-fit shorts, update this look with a cool shoulder bag and Wayfarer sunglasses: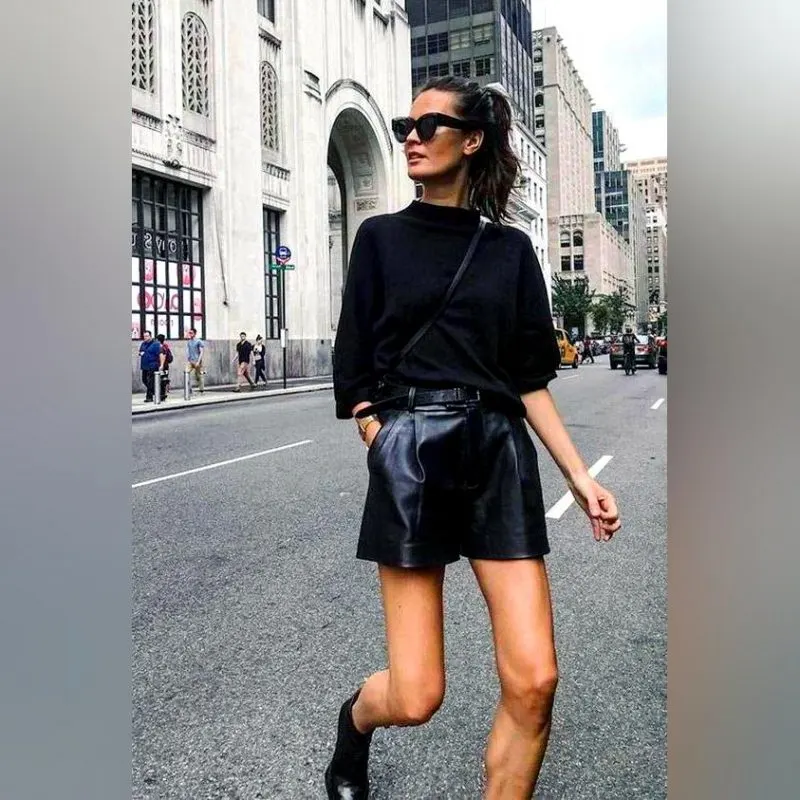 Buy Similar Here
Loose Sweater And Midi Skirt
Keep it simple with a loose-fit sweater tucked in a silk midi skirt, complete this combo with a skinny black belt and fancy black pumps: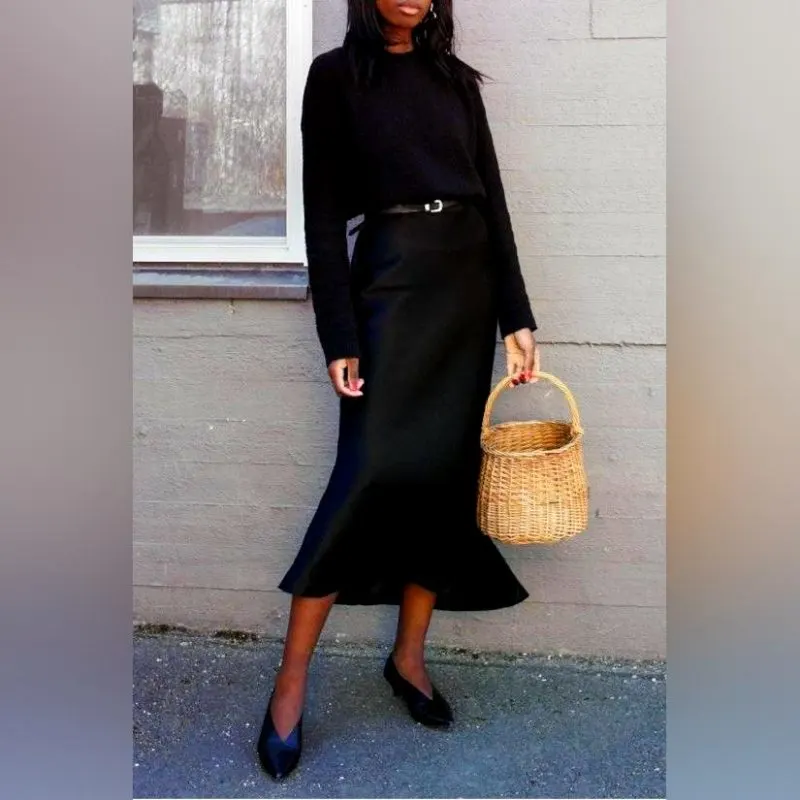 Buy Similar Here
Midi Skirt And Slim Sweater
Here we see almost the same look as in previous image, but I LOVE this chain shoulder bag and these tortoise shades: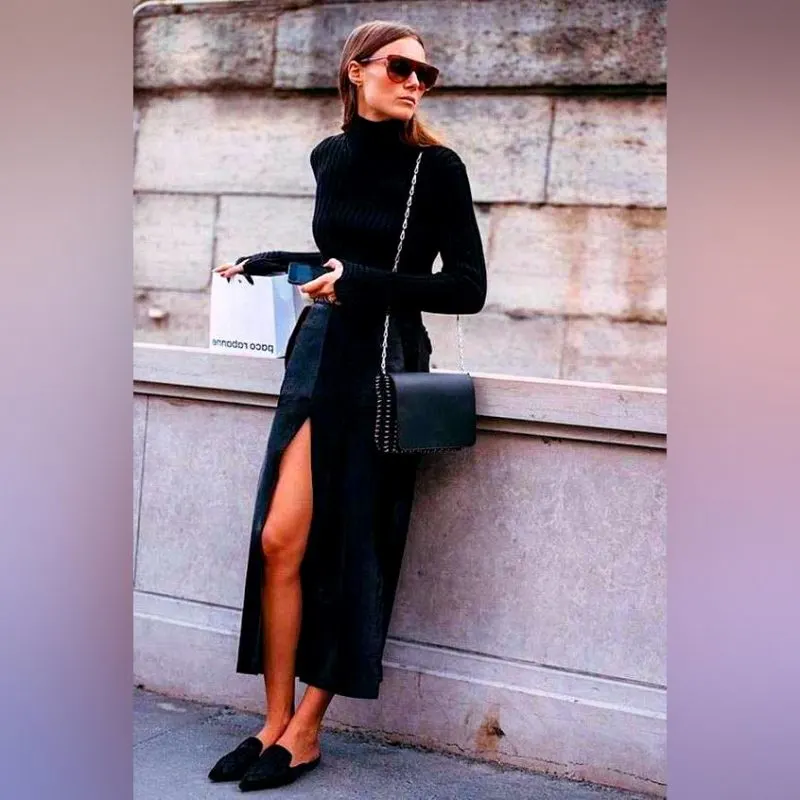 Buy Similar Here
Chunky Sweater And Maxi Skirt
What can be better than a chunky sweater in black combined with a maxi flowy skirt: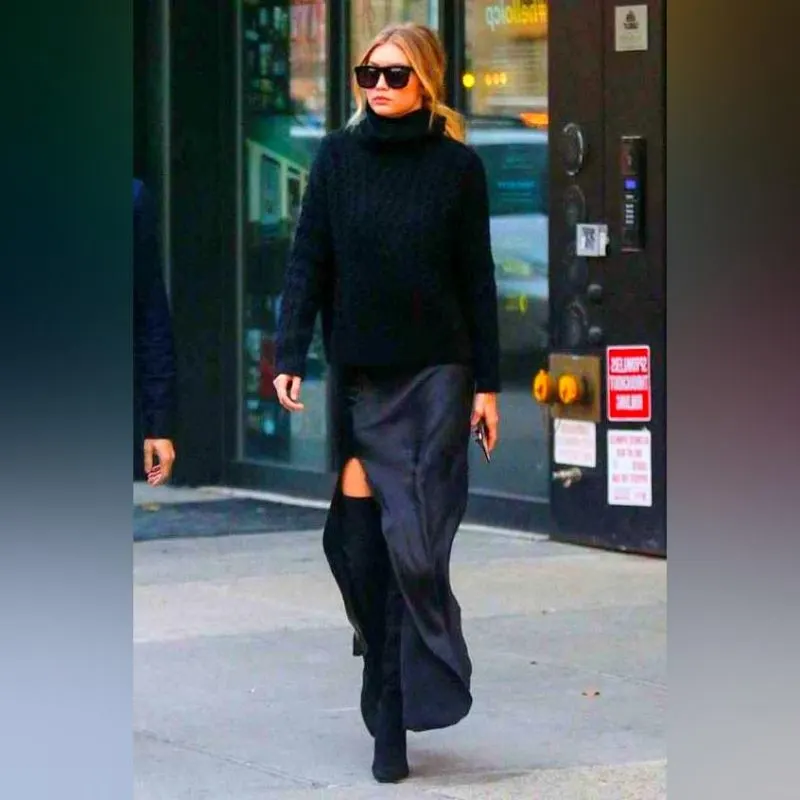 Buy Similar Here
Black is an elegant color that gives off an air of sophistication and classiness that can be worn by anyone. Hot girls don't shy away from wearing this style of outfit. In fact, it is one of their favorites because it adds a touch of elegance and sophistication to casual attire. It shows that you are confident, without being too over the top.
The basics of this black trend clothing style tend to be all black. The key is to make sure that you don't go too dark, though – keep some colors in for a subtle accent so that you don't look like a total shadow person.
Maxi Dress And Sexy Boots
Go wild with this maxi dress and sexy boots:
Buy Similar Here
Pantsuits
As you can see, both powersuits are updated with fancy neon accessories: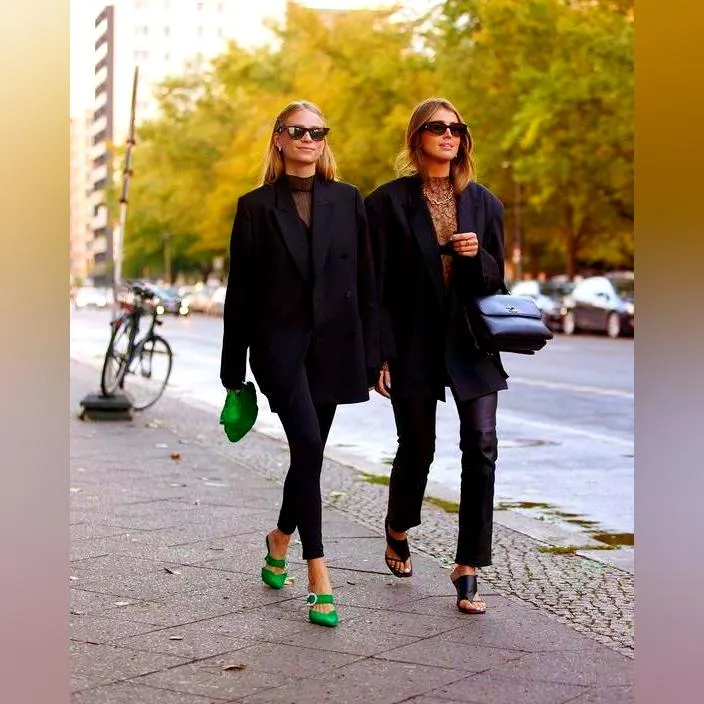 Buy Similar Here
Long Blazer And Pants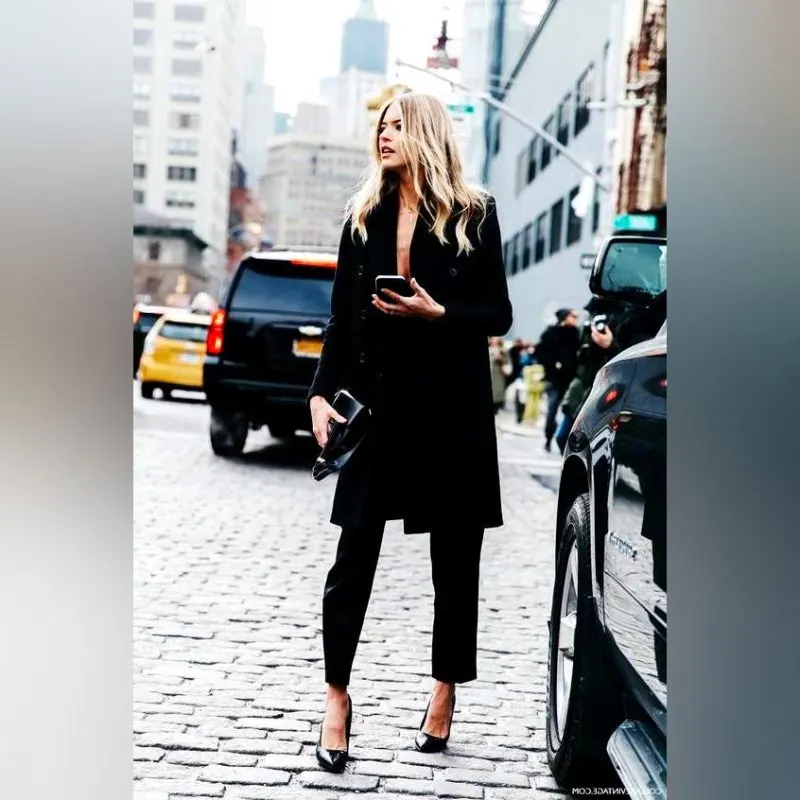 Buy Similar Here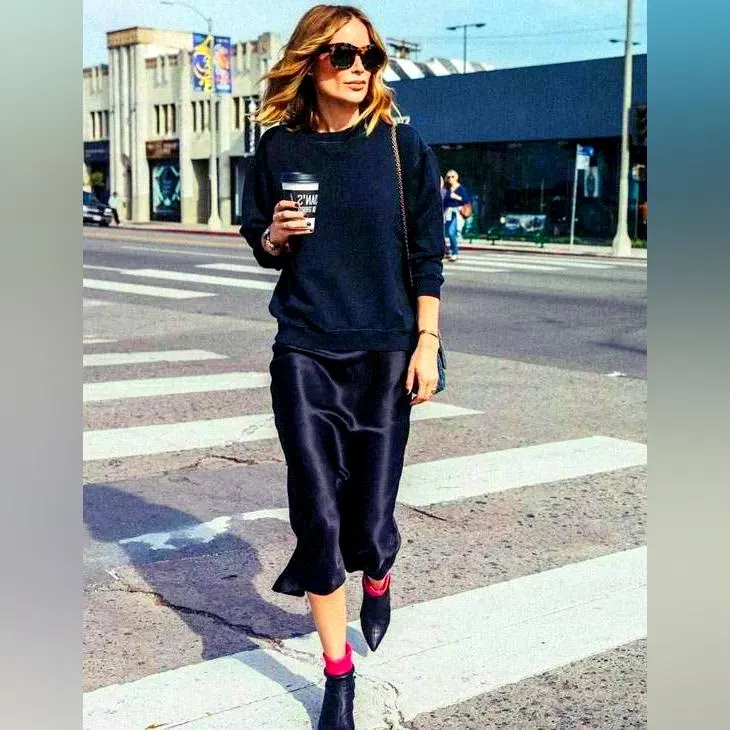 Buy Similar Here
If we have any more advice it would be to not overdo it – and yes, we know there are all the people who adorn their entire wardrobe with the all-black look. But think of it as an aesthetic – if you look like you've been wrapped in black paper, then maybe try something more orange instead. Or purple. Now, we are seeing everyone wearing all black: jeans, tops, dresses, sweaters…you name it!
I found myself wearing a lot of black combination outfits. The all-black outfit is one of my favorite types of outfits because it looks very classy and elegant. First off, you need to wear a black top, preferably a long sleeve top because it will make you look more sophisticated and professional (but this isn't necessary), as well as keep you warm. As well as your sweatshirt or long sleeve top, pair it with some nice jeans. Of course, they can be skinny jeans or joggers but they should be comfortable as well as stylish and BLACK.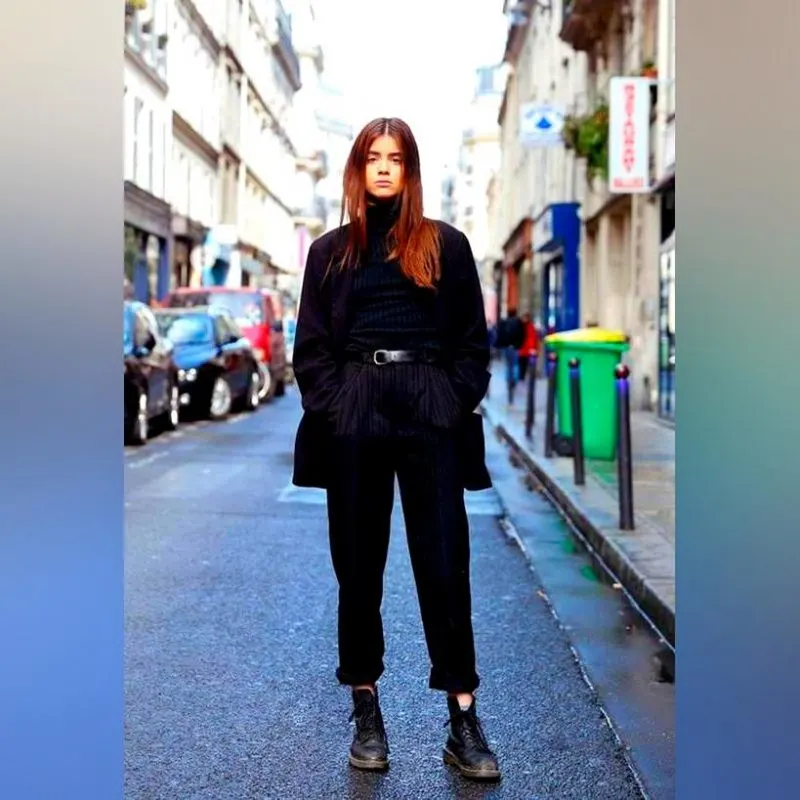 Buy Similar Here
Sweater And Leather Midi Skirt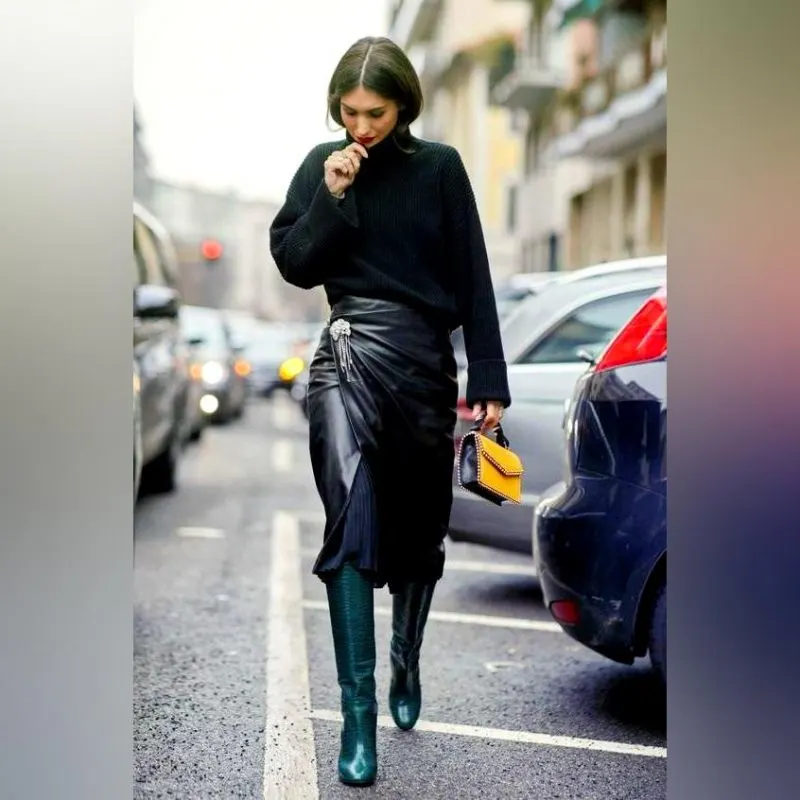 Buy Similar Here
Leather Jacket And Slipdress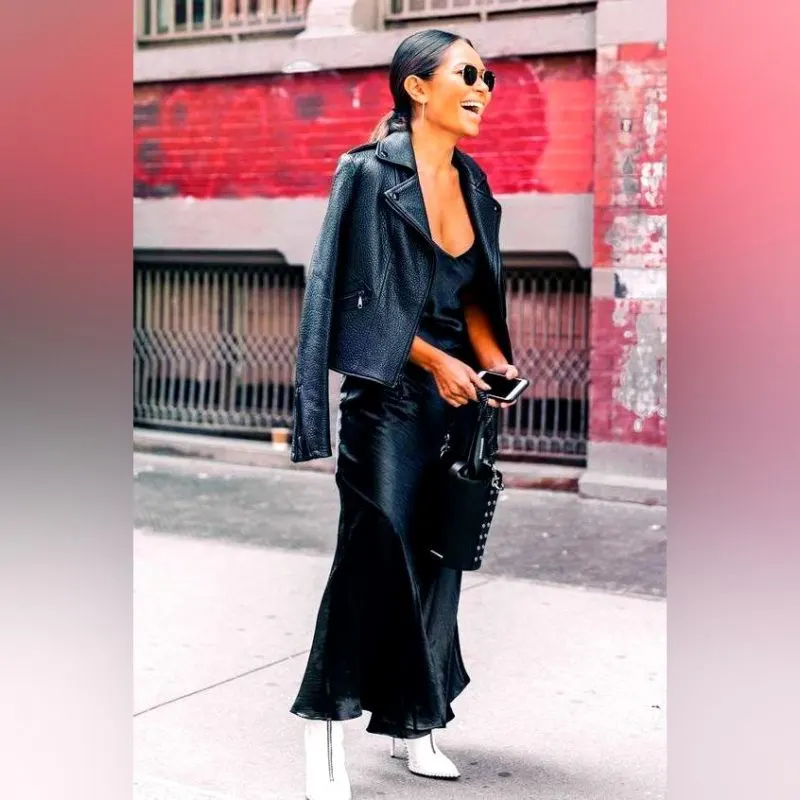 Buy Similar Here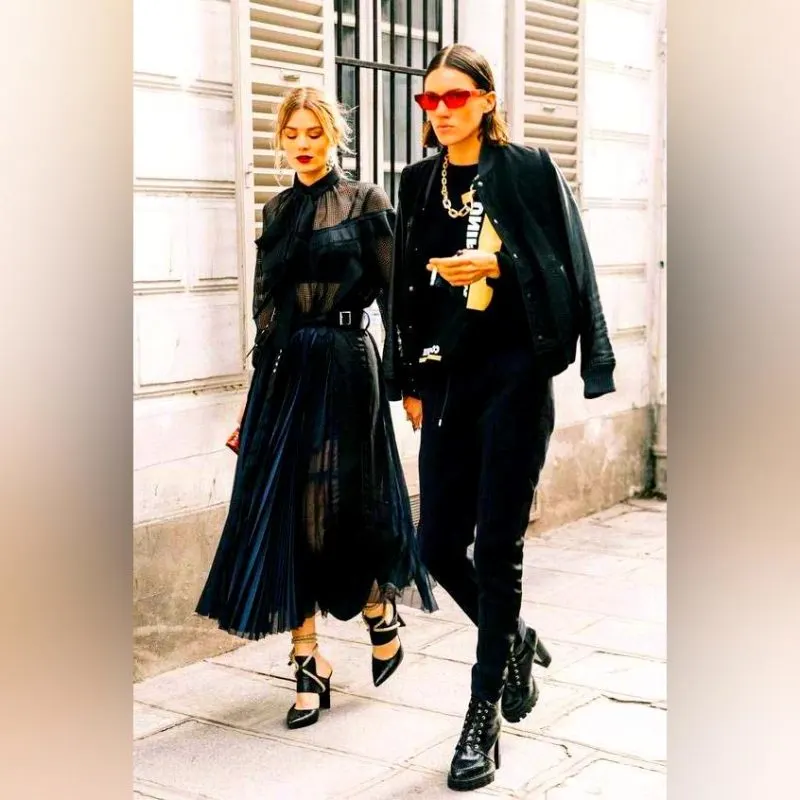 Buy Similar Here
These pieces of fashionable clothing can be bought anywhere. I usually get mine from stores such as H&M, Forever 21, and American Eagle. The best thing about these stores is that they are all affordable, not to mention you can buy an entire outfit for the price of a movie.
The last thing you need to focus on with your outfit is your shoes. Wear a nice pair of black boots or kicks, if the weather allows, you can always go for heels. Also, don't forget about black accessories. You can buy a nice pair of thick-rimmed glasses or wear a couple of cute necklaces (but not too many because it will take the attention away from the outfit).
The reason why I prefer wearing all black is that it is simple, versatile and can be worn on most occasions. As well as showing off my own personal style, it displays a bit of classiness. It is perfect for the fall and winter seasons because it will look very chic with a pair of black boots and a nice sweater.
If you are experiencing a hard time matching clothes or don't really know what type of styles to wear, an all-black outfit is something that you should definitely try! It will give off an elegant vibe as well as show that you have your own personal style.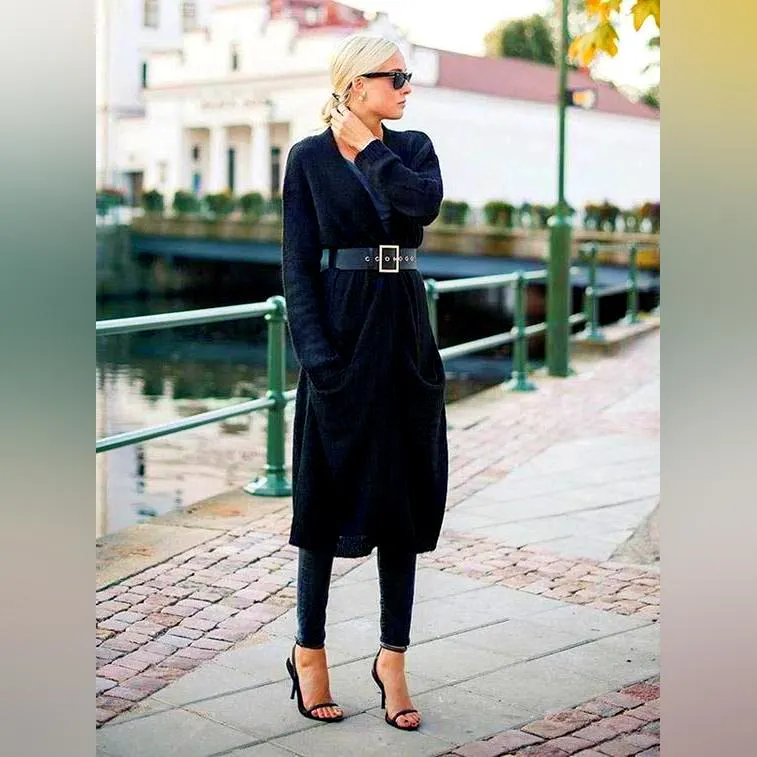 Buy Similar Here
I combined this outfit with some black boots (perfect for cold weather) and a black jacket. Black boots are often overlooked as an accessory. A lot of people choose browns or yellows but black boots really make a fashion outfit pop out. It's very easy to combine all black clothes with black boots and you can wear them every season.
Blazer And Bootut Jeans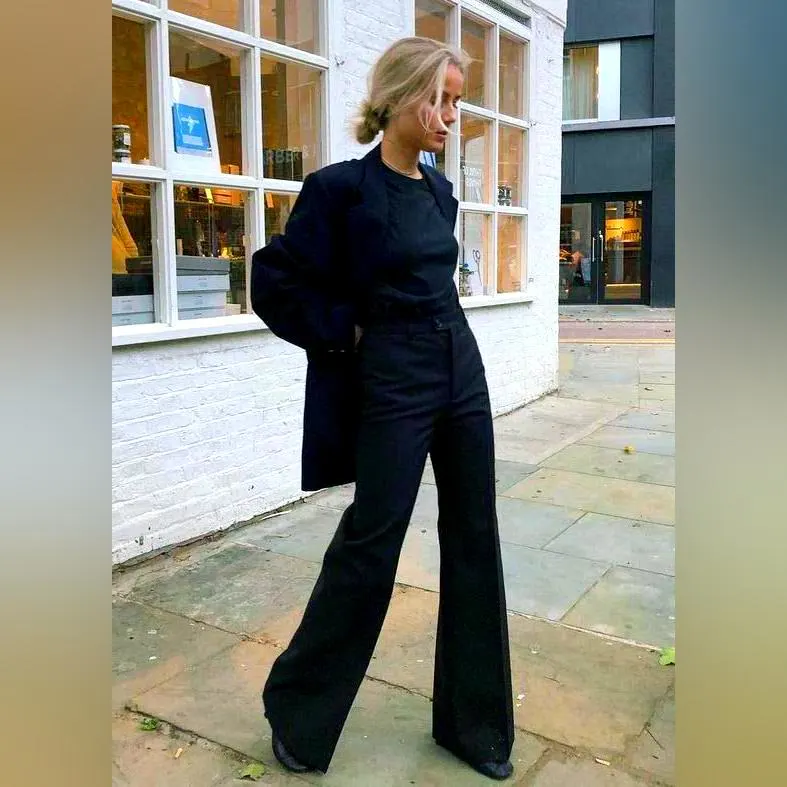 Buy Similar Here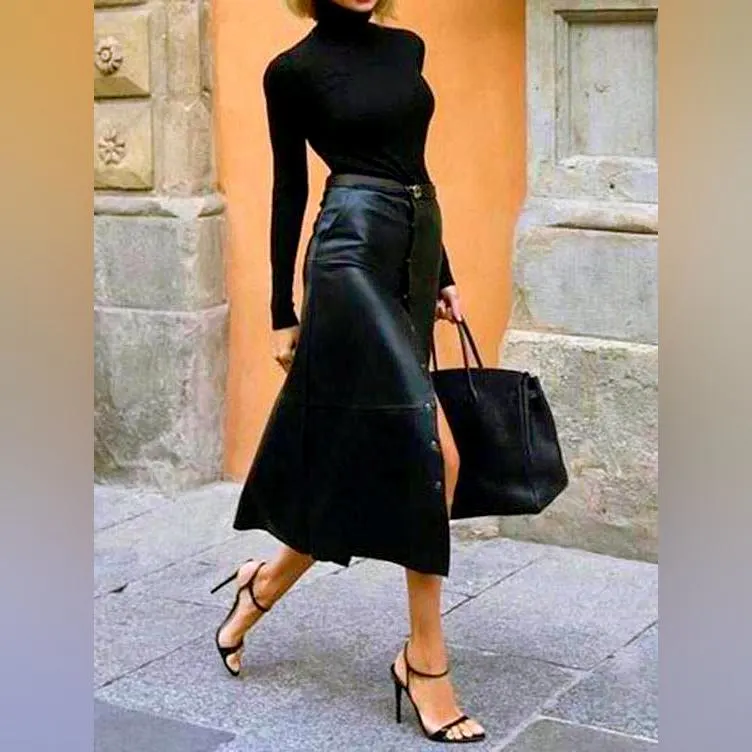 Buy Similar Here
A kind of normcore touch in this look! Love the sweater, wide pants, and these cool loafers, speaking of normcore, I definitely recommend checking out these normcore sweaters, you gonna love that post: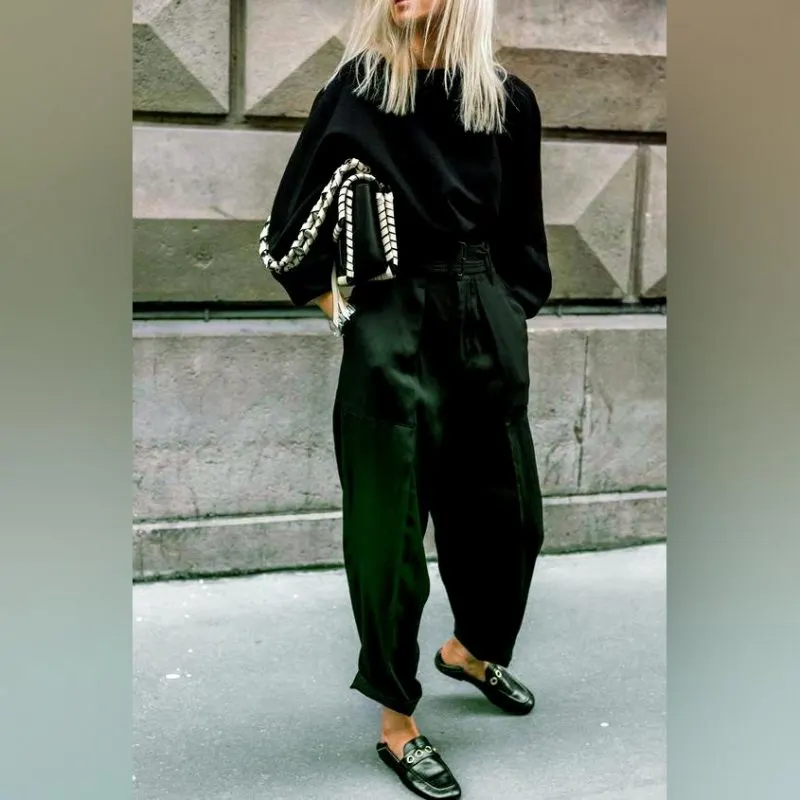 Buy Similar Here