Today's blog post is dedicated to Fall fashion trends and what should you wear to stand out from the crowd. Accented shoulders, doll-like dresses, Bohemian chic, and biker chic attributes paraphernalia, we have collected for you the best fashion trends of the upcoming autumn.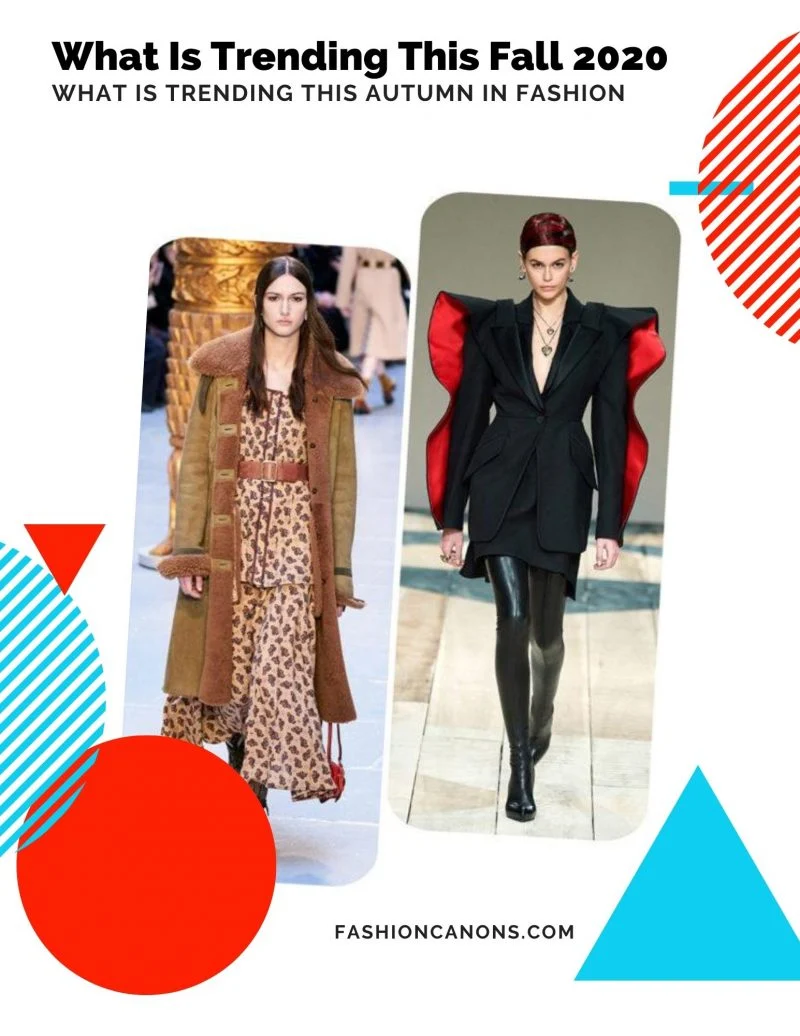 Buy Similar Here
From bustier and flouncy skirts to satin and leather jackets, we will show you how to wear your fall fashion in a chic way.
Despite the fact that we have another summer month ahead, we see many fashionistas who prepare their Fall season wardrobe with all the latest fashion trends. That's why I decided to summarize everything in one post and show you some cool inspirational ideas you might give a try this year. You gonna be wowed to see black dresses, silver bomber jackets, airy blouses embellished with ruffles, as well as many other eye-catching details and staples.
The great news are that fashion editors and stylists have cool ideas both for fans of minimalistic style, as well as for those who are in love with explosive bright colors and rich details. The upcoming autumn will definitely not be a boring one!
Here is our list of stylish autumn trends:
Lace Dress & Leather Jacket
If you are a fan of lace and leather, you can now put it all together into one outfit for a chic look. You can wear a lace dress with a leather jacket for that sweet and rock-chic combination.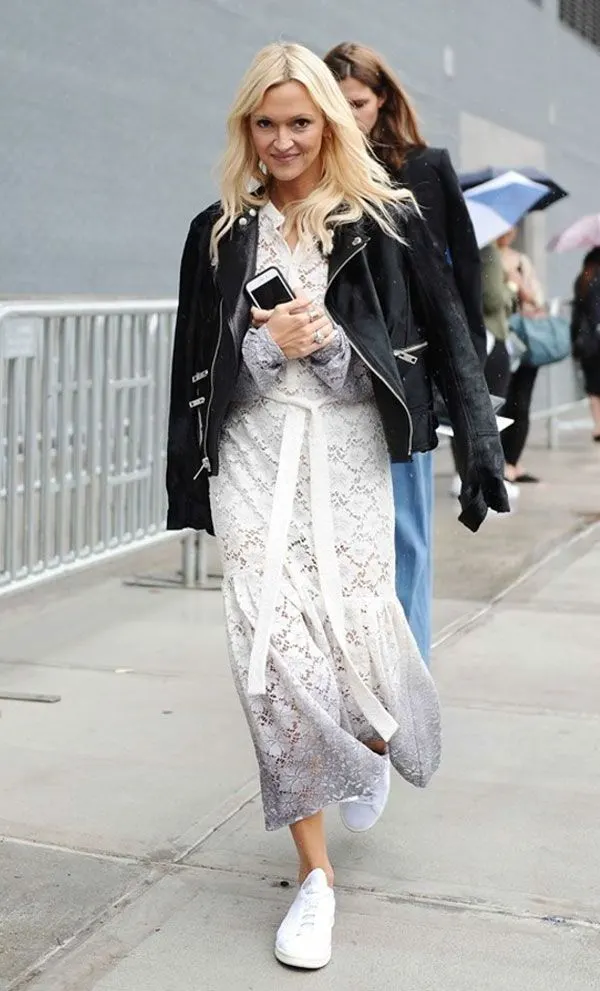 Buy Similar Here
Turtlenecks with Leather Pants, Jackets or Skirts
Turtlenecks are back in fashion with leather items like pants, skirts and jackets! If you want to try this combination, layer up your turtleneck with a leather jacket for an edgy look. Complete the chic look by adding some elegant bags and necklaces.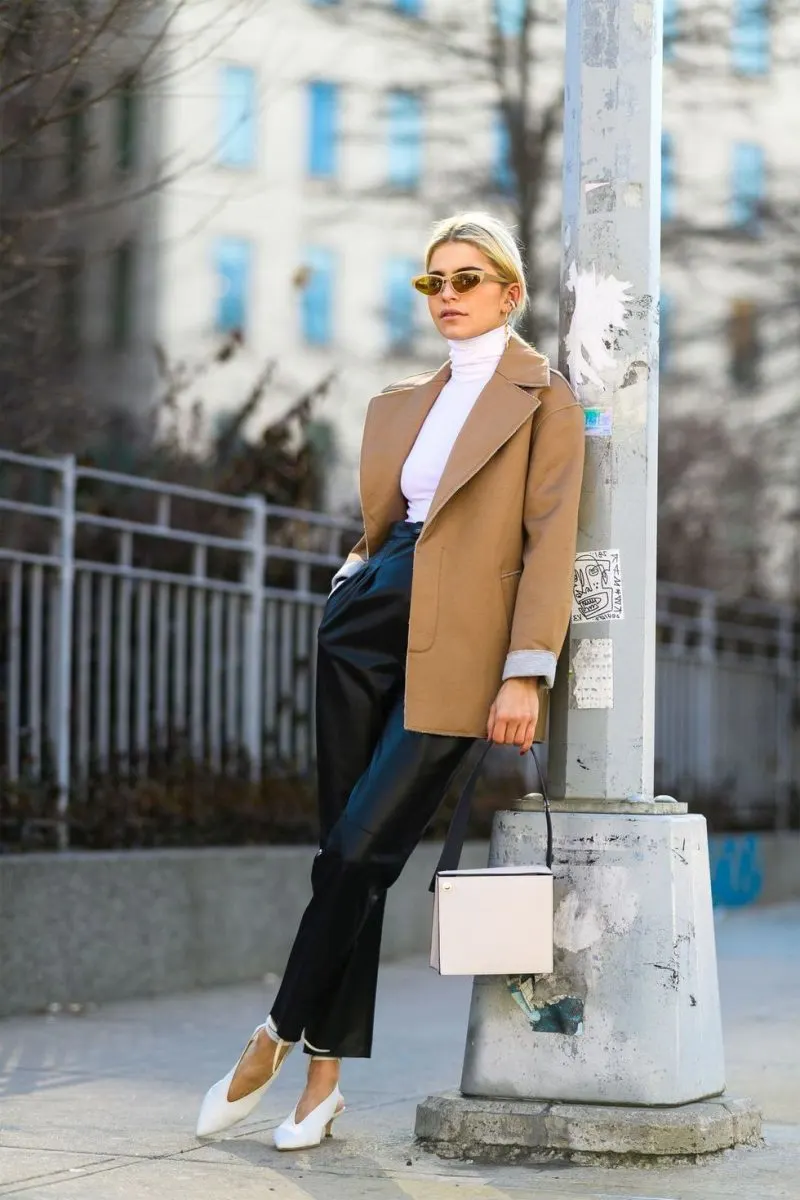 Buy Similar Here
Accessorize the Turtlenecks
Instead of covering up your turtleneck, you can also add accessories over the top of it! Wear those chunky necklaces with pearls for that extra glam look.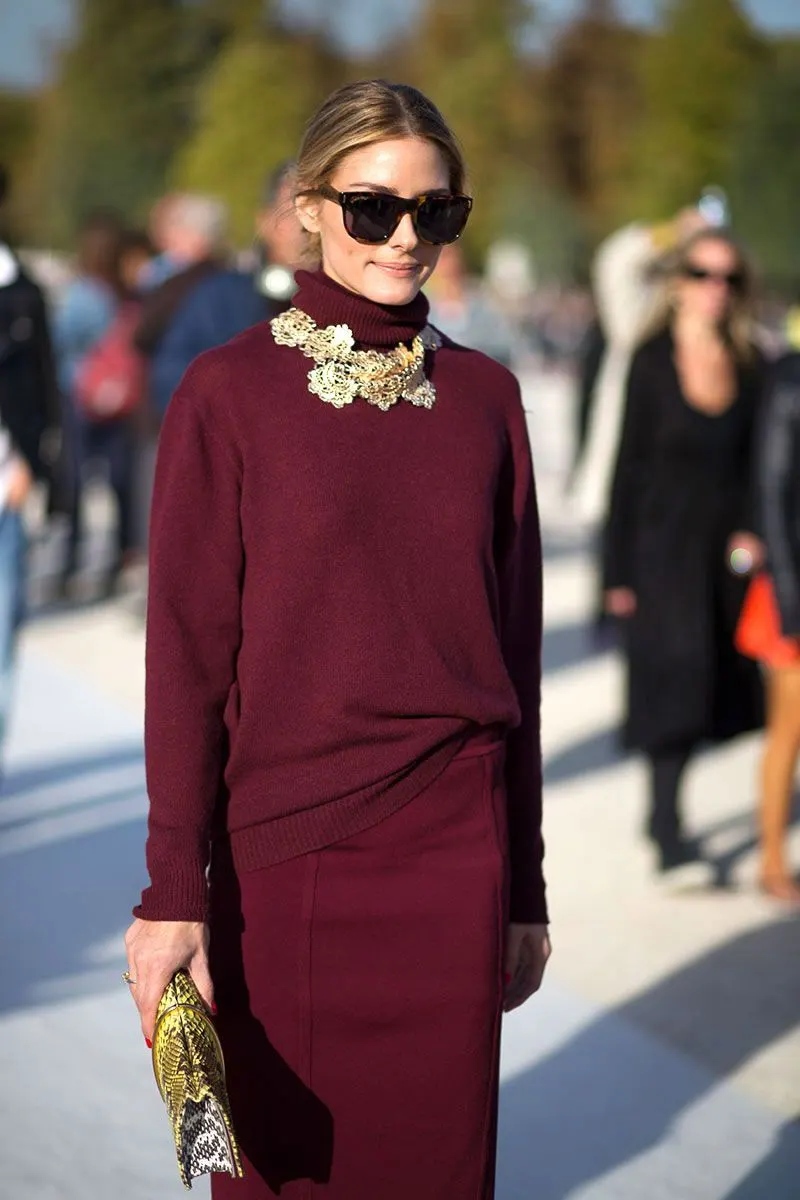 Buy Similar Here
Sheer Outfits
Silky and sheer items like skirts, blouses and dresses are perfect for fall as you can wear them alone or with a jacket for a chic look. Go for nude colors such as black, white and grey to complement your outfit.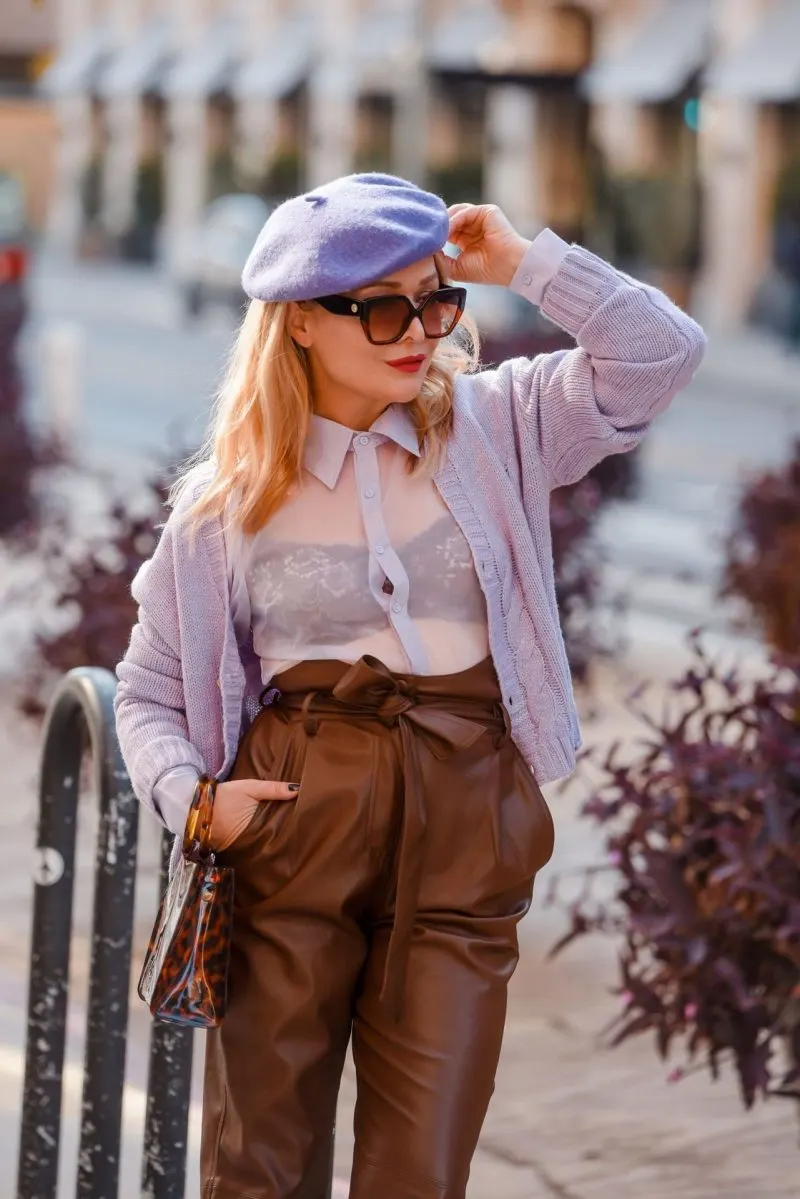 Buy Similar Here
Summer Tops & Dresses with Cardigans
Cardigans can help you out by wearing summer clothes during the fall. How? Just grab your favorite summer top or a dress and layer it under a cozy cardigan. Yes these chunky knitwear styles are making a comeback for fall as well! Pair them up with button down shirts, vests, dresses or blouses for that chic edgy look.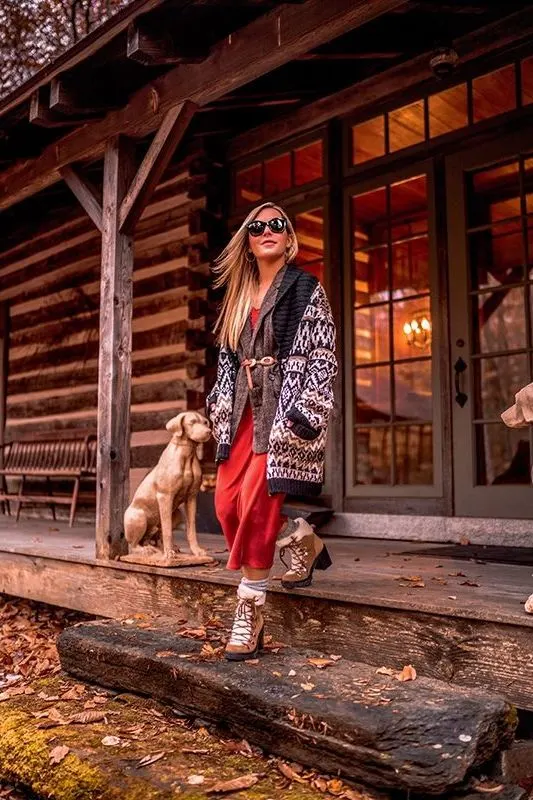 Buy Similar Here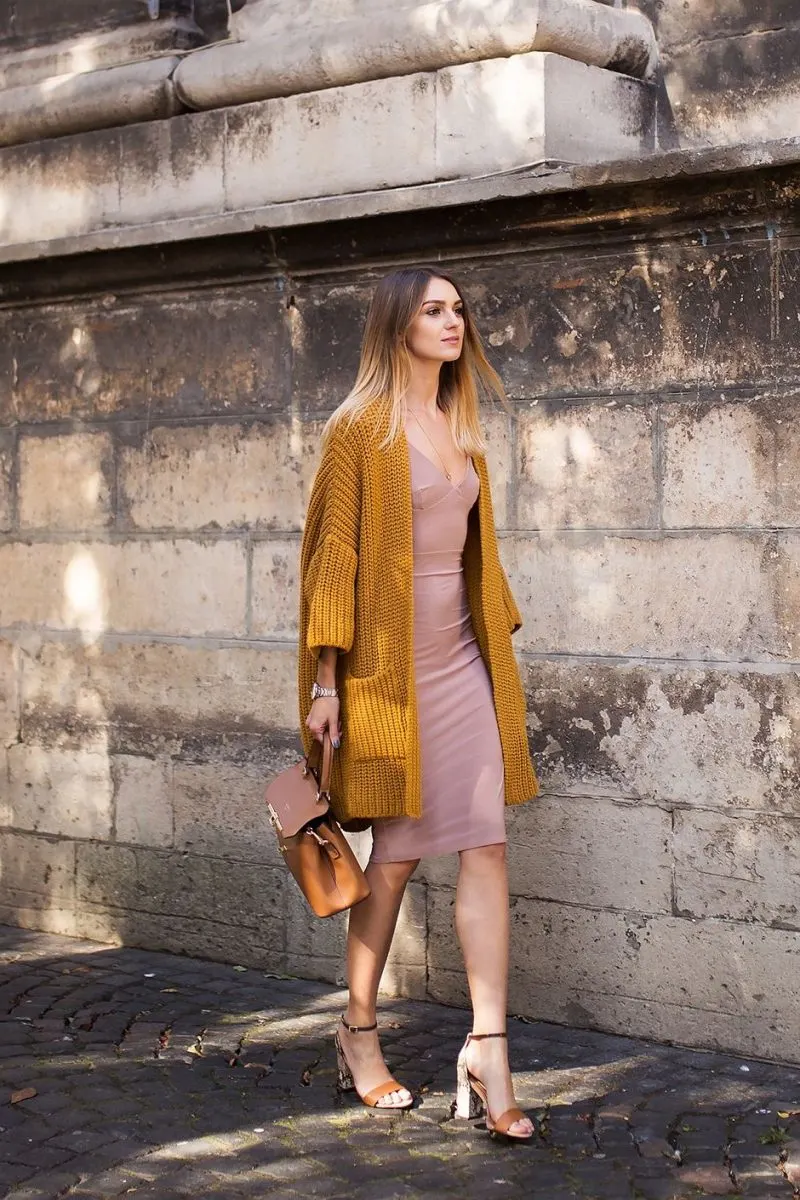 Buy Similar Here
Bohemian Chic
One of the main trends of autumn will be the well known and much-loved Bohemian style. Eclecticism, nonconformity and refined decor are important signs of boho chic. Don't be afraid to experiment with styles, the more original they are, the more attention you will attract to your person. And remember, the outfit should look complicated and slightly careless, as if you weren't trying at all.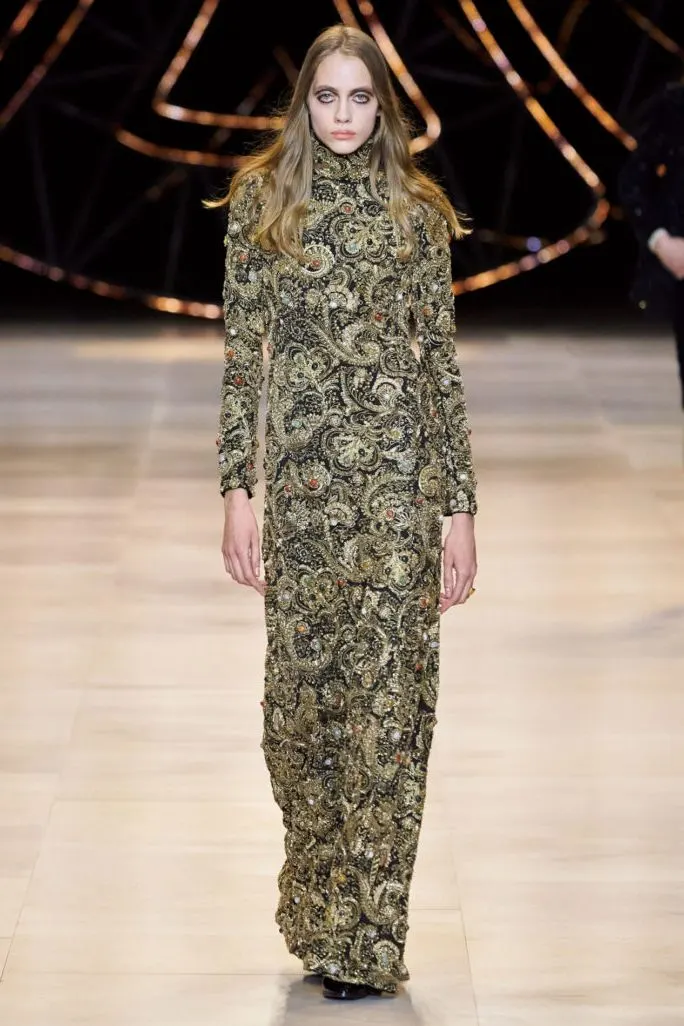 Buy Similar Here
Celine Show For Fall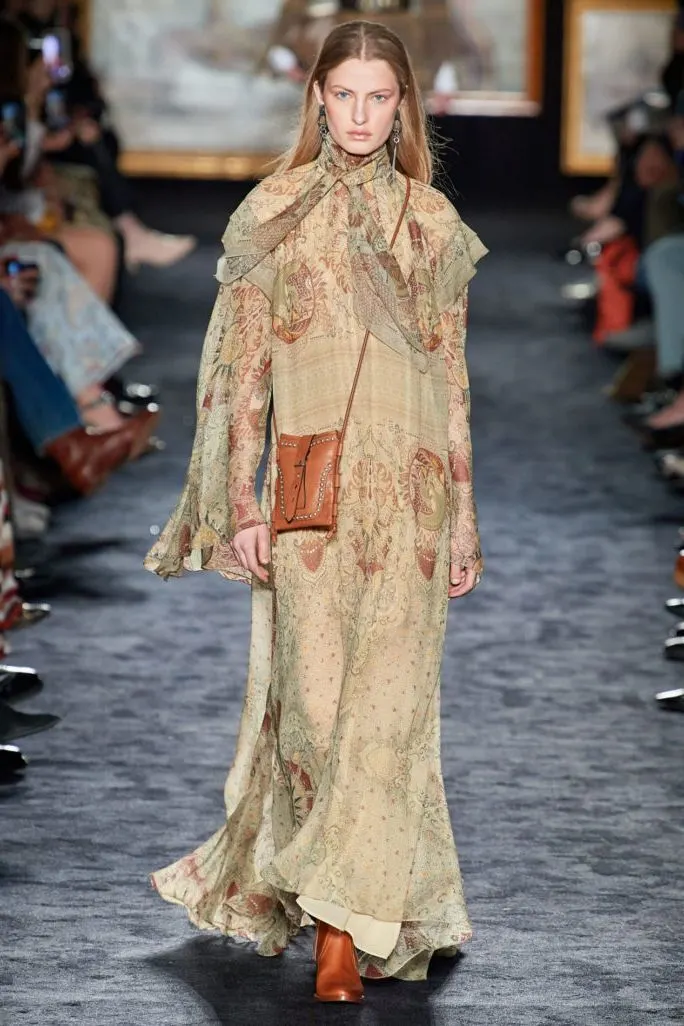 Buy Similar Here
Etro Show For Fall
Buy Similar Here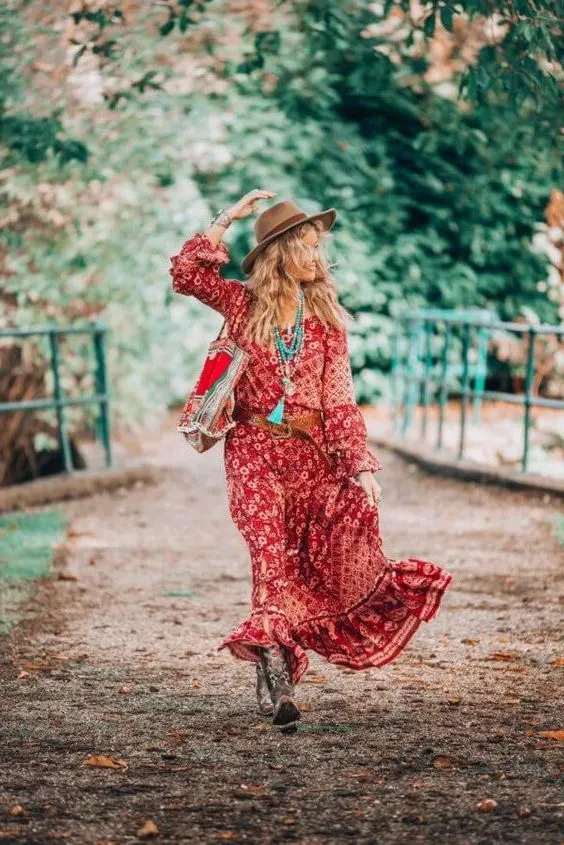 Buy Similar Here

Buy Similar Here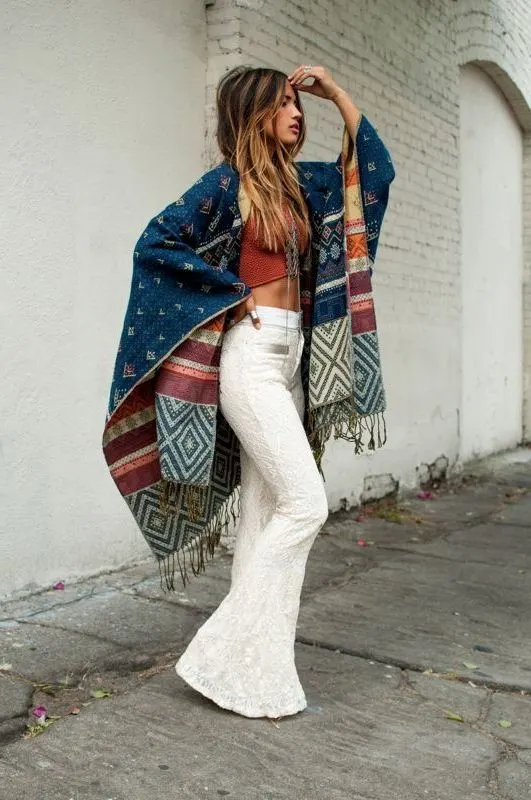 Buy Similar Here
Colored Latex
Latex continues its triumphal march on the catwalks and on the streets of big cities. I am telling you, there should be no stress regarding colored latex, just give it a try! Don't be afraid to dress in it from head to toe, mixing bright vinyl leggings with a vinyl turtleneck. If you want to reduce the degree of sexuality, then complement the exciting latex bottom with a classic blouse and an edgy jacket, as it was seen at the Saint Laurent show.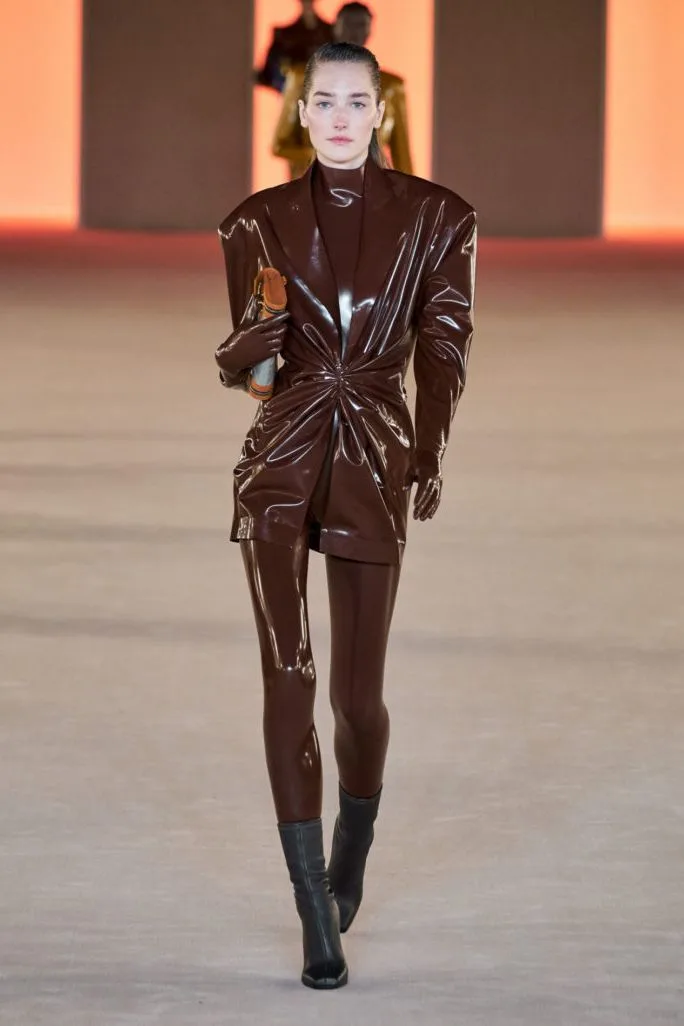 Buy Similar Here
Balmain Fashion Show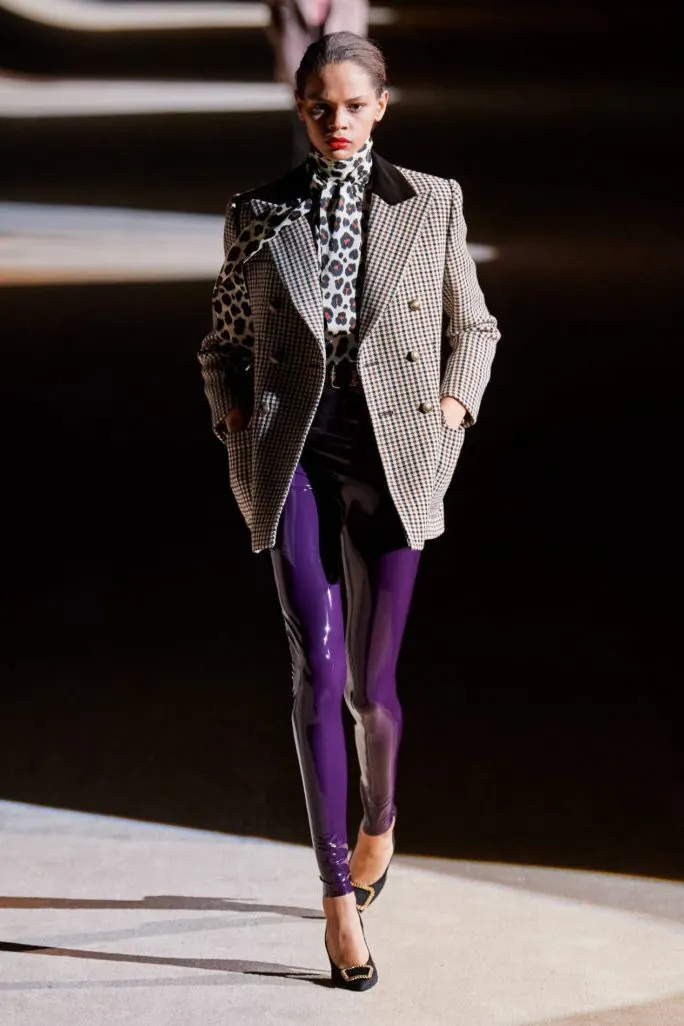 Buy Similar Here
Saint Laurent Fashion Show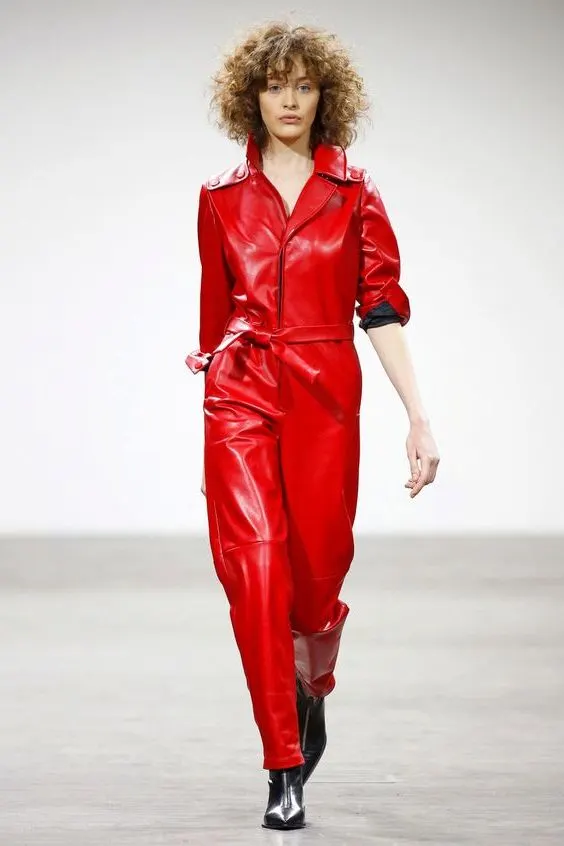 Buy Similar Here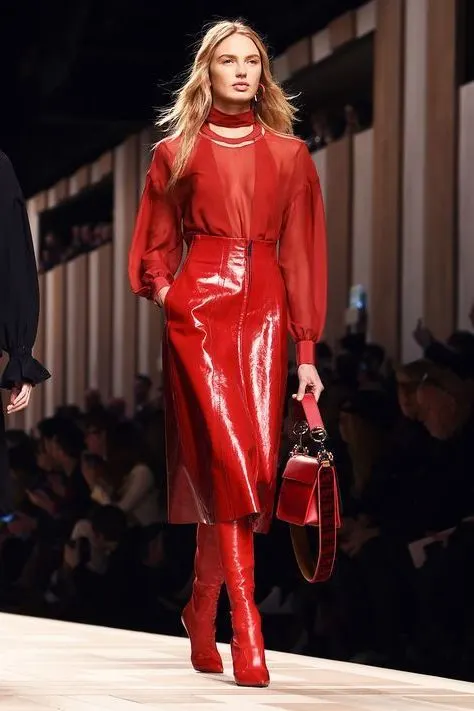 Buy Similar Here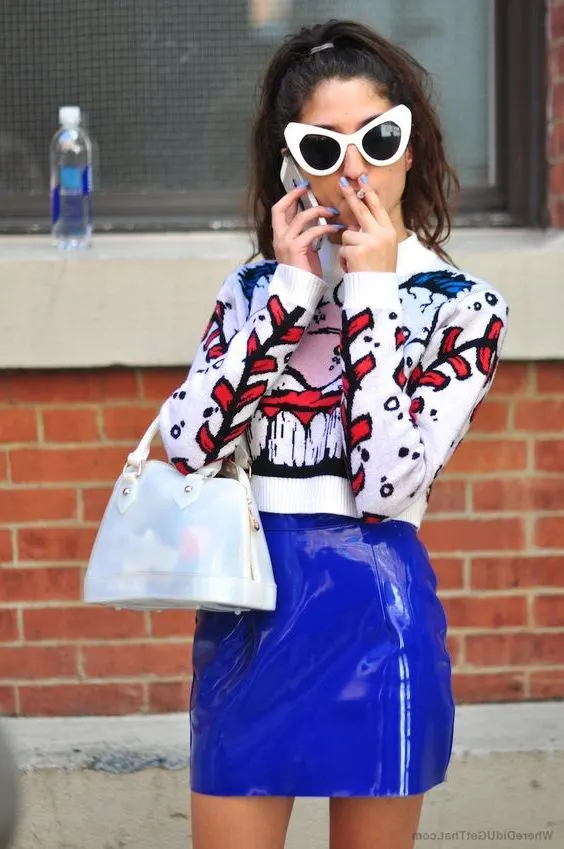 Buy Similar Here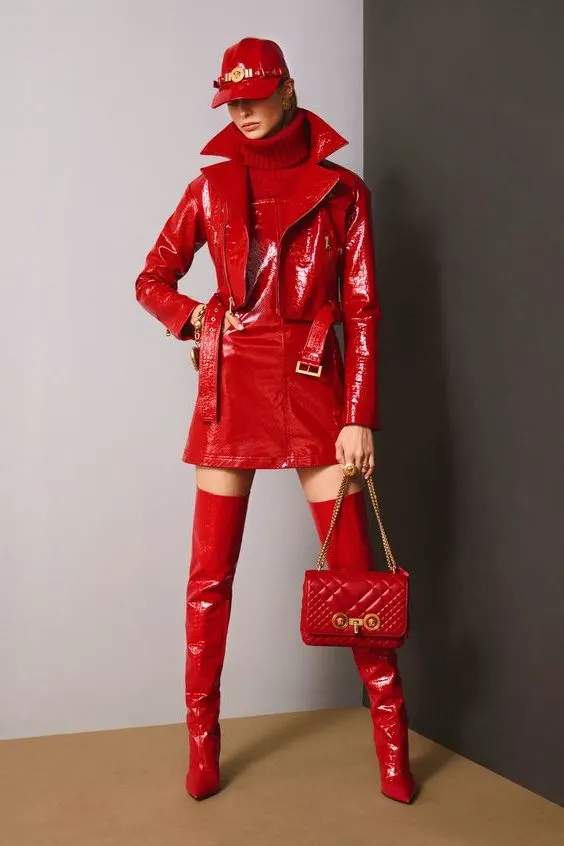 Buy Similar Here
Accented Shoulders
Designers are drawing attention to the shoulders area. This fall the emphasis on the shoulders can be seen in trench coats, jackets and bombers with an emphasis on the shoulders.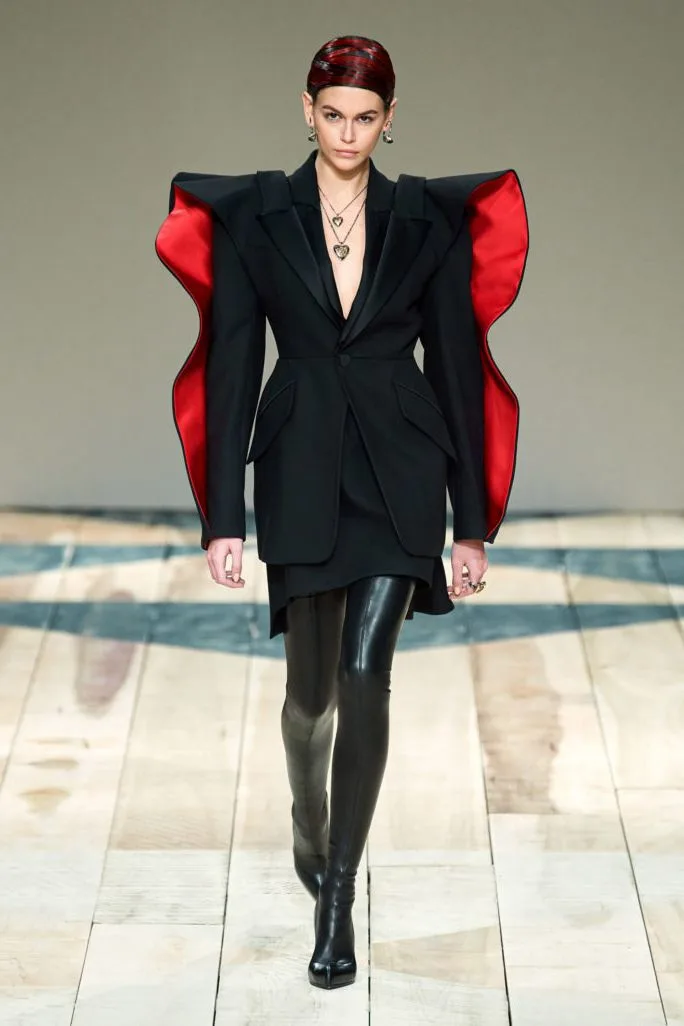 Buy Similar Here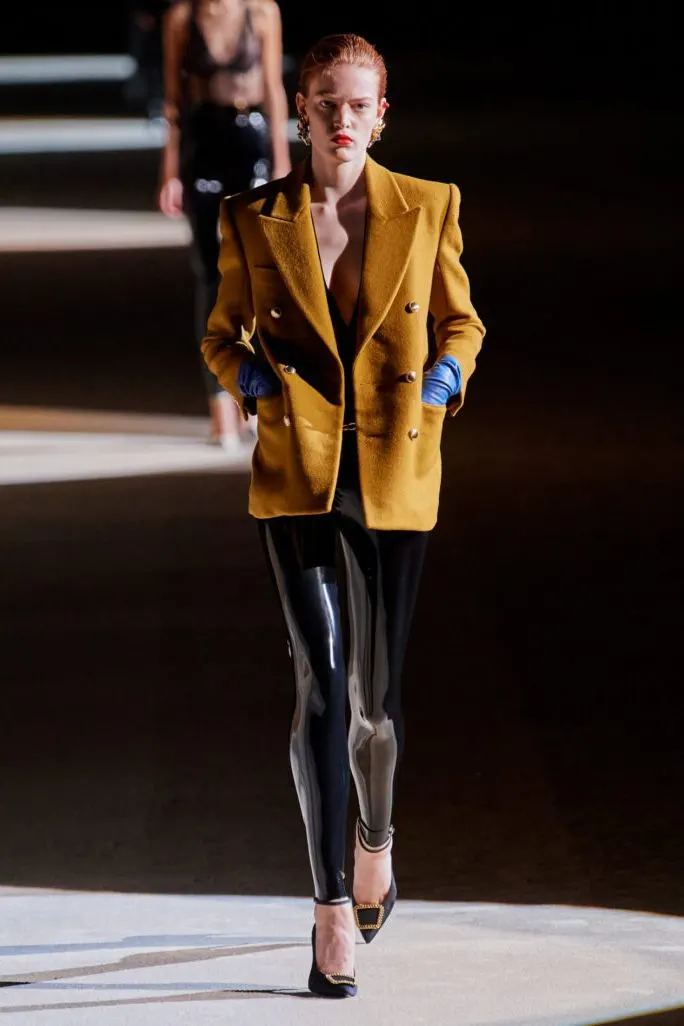 Buy Similar Here
Biker Chic Trend
Motorcycle racing is a trend that inspires fashion designers from year to year. This fall you can add sporty leather gloves to the leather jackets. Add rough shoes, like biker boots. Also look at leather jumpsuits, they can be worn with a bandana.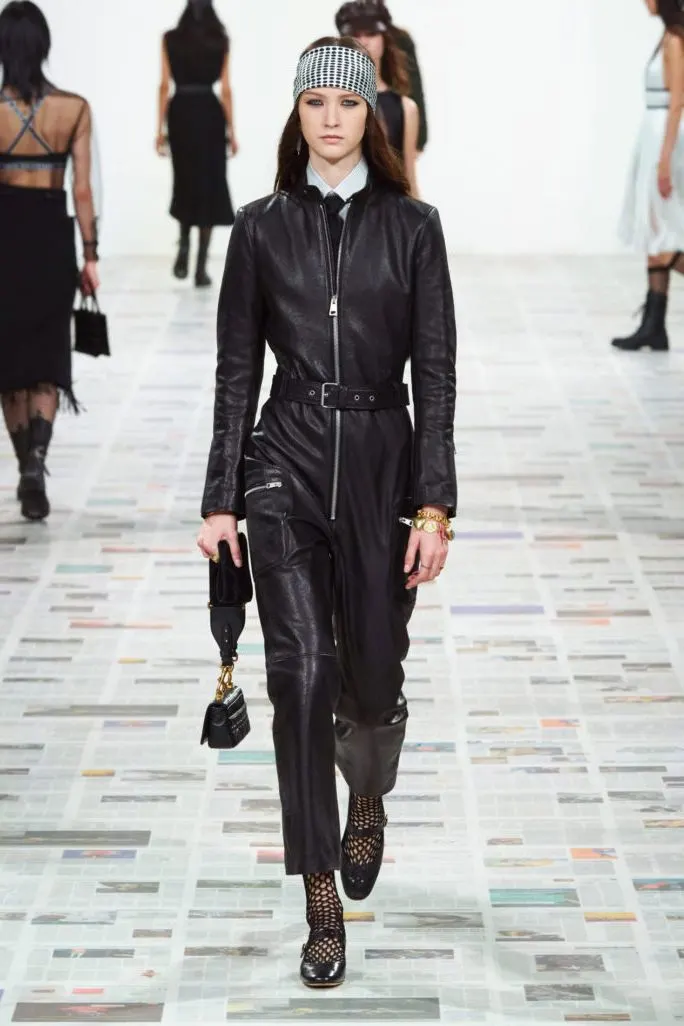 Buy Similar Here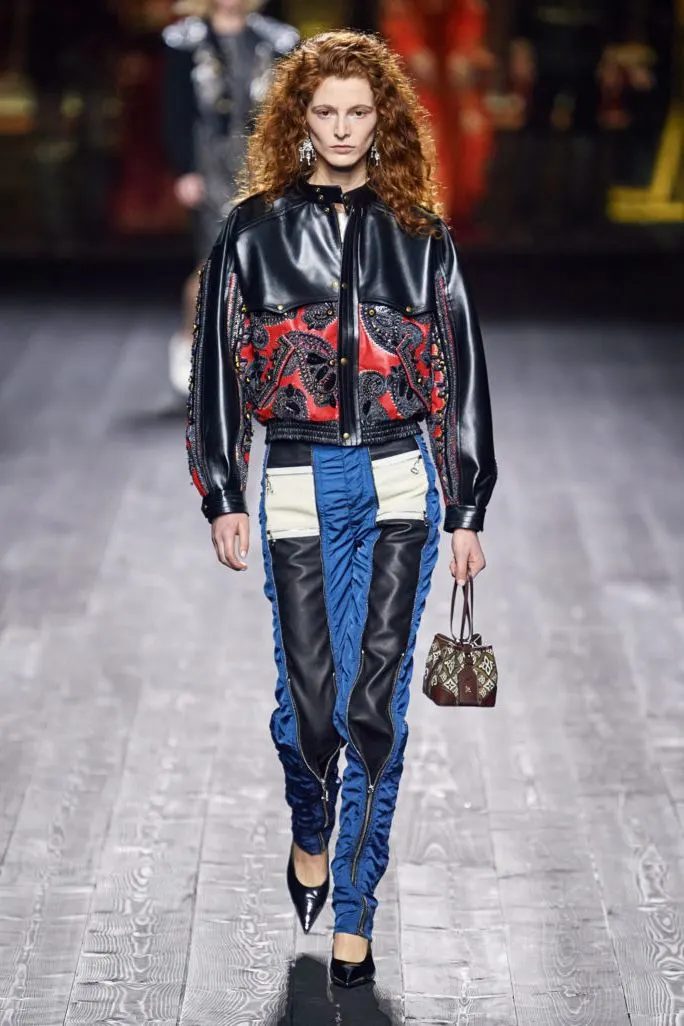 Buy Similar Here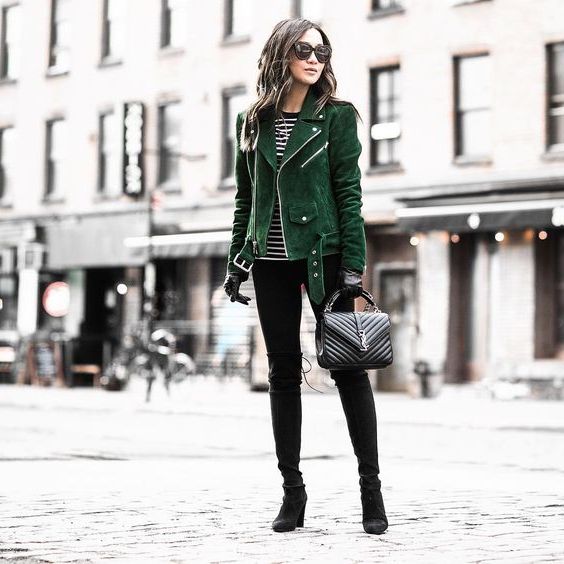 Buy Similar Here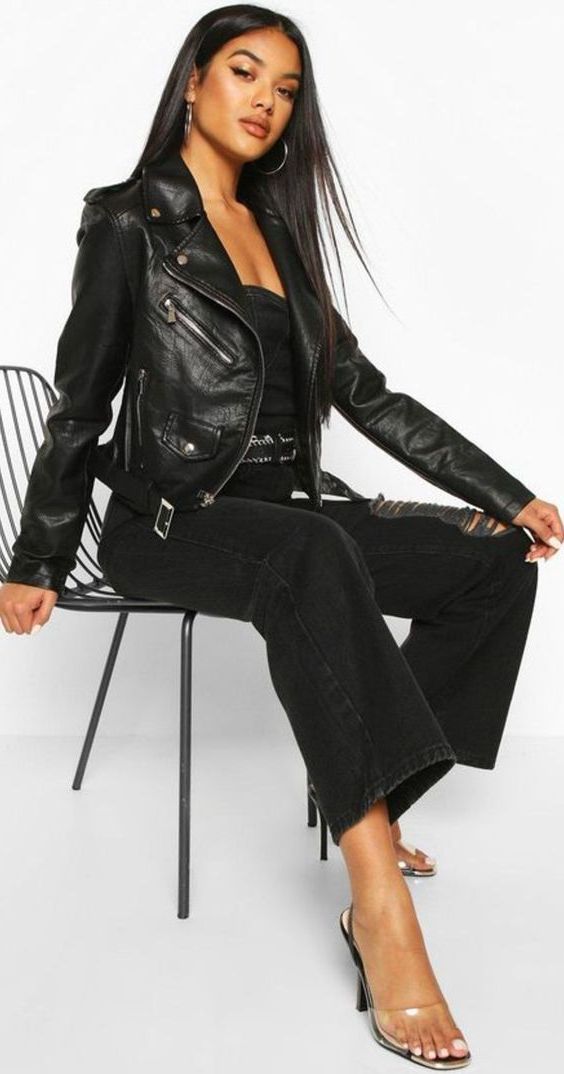 Buy Similar Here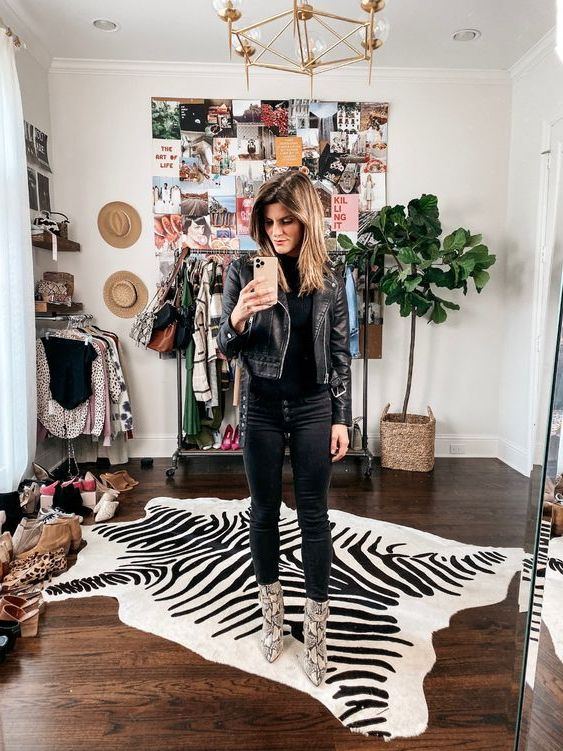 Buy Similar Here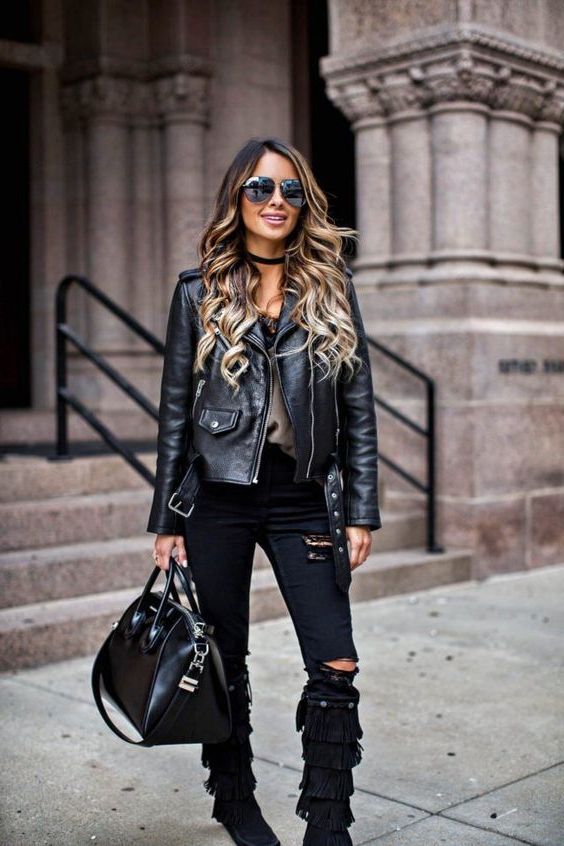 Buy Similar Here
Doll-like Outfits
There is a kind of theatrical doll-like touch in these looks. Designers offer us to use the doll dresses that we all loved so much in childhood. Bet on ruffles, flounces, shades of fruit caramel and hyperbole. or you can go for a restrained minimalist style with laconic dresses with puffy sleeves.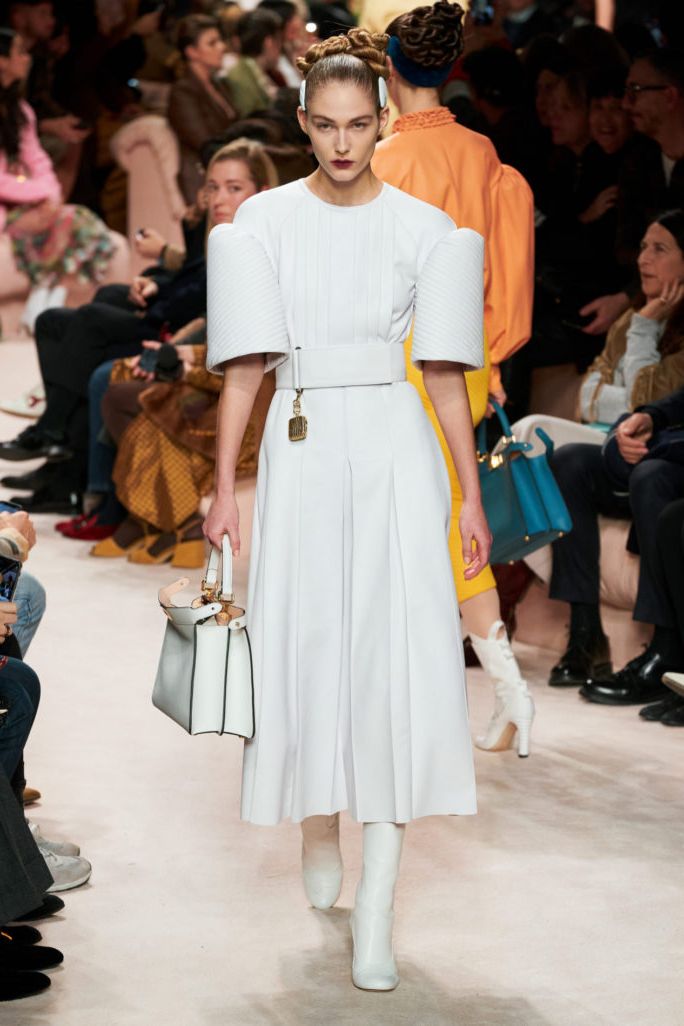 Buy Similar Here
Fendi
Doll-like dresses were popular during the spring/summer season, and its popularity remains unchanged. Full of ruffles and lace, the dress looks like a doll in front of everyone else but it's really very wearable for women with curves. Wear gowns in various colors such as purple or pink for that dolly look.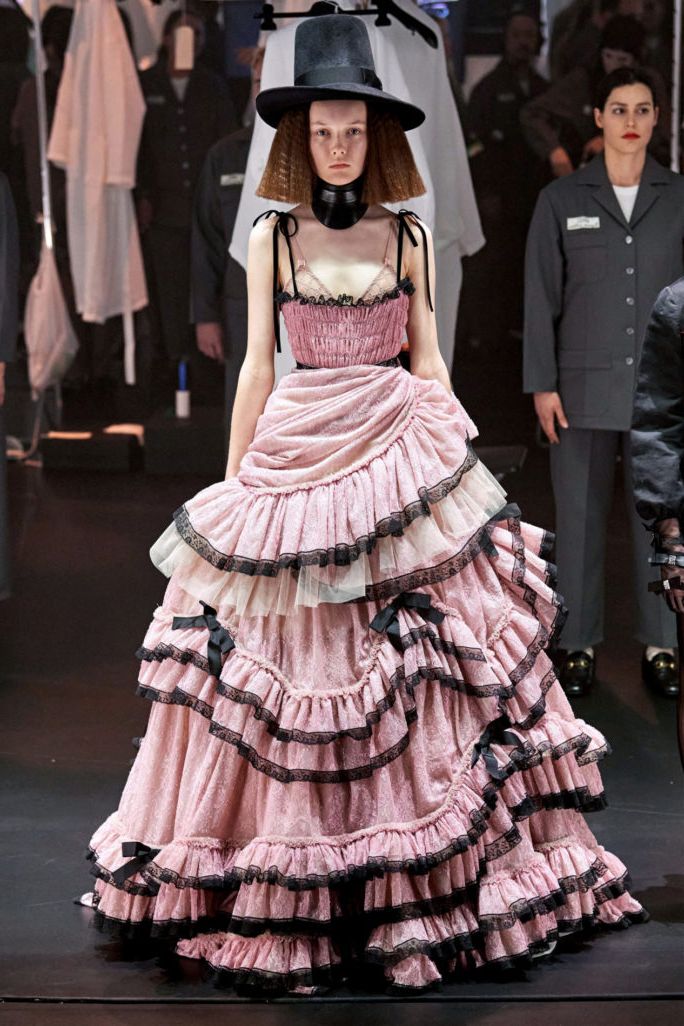 Buy Similar Here
Gucci
Silver Shades
To be honest, we already thought that the futuristic trend is already history, but the autumn-winter collections prove the opposite. In the new season, metallic fabrics will once again sparkle at the main parties in Milan, Paris, London, and New York.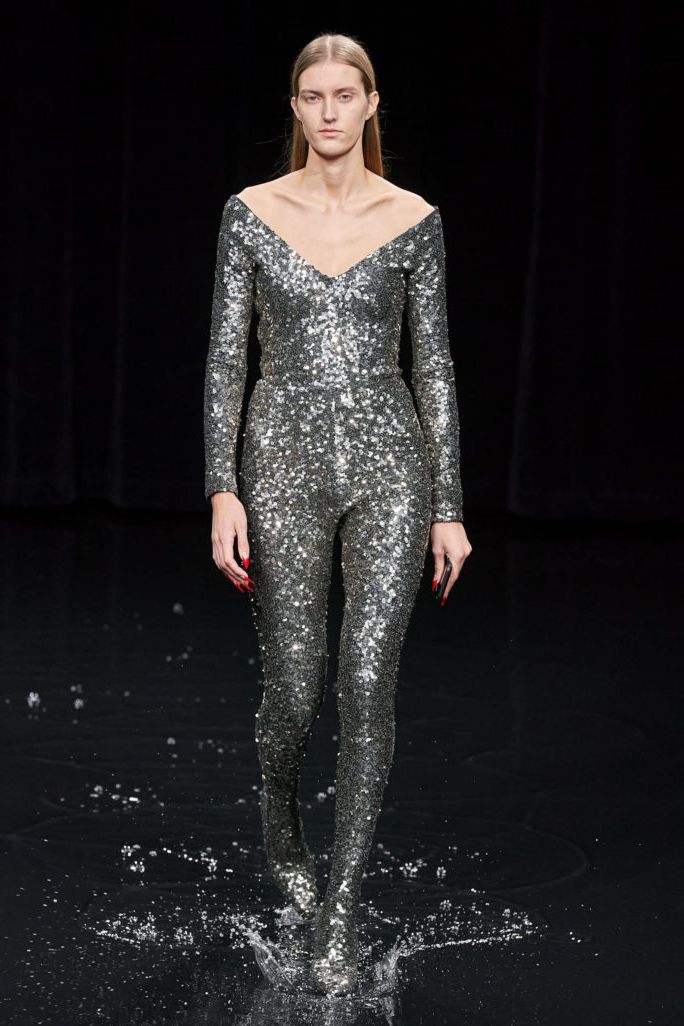 Buy Similar Here
Balenciaga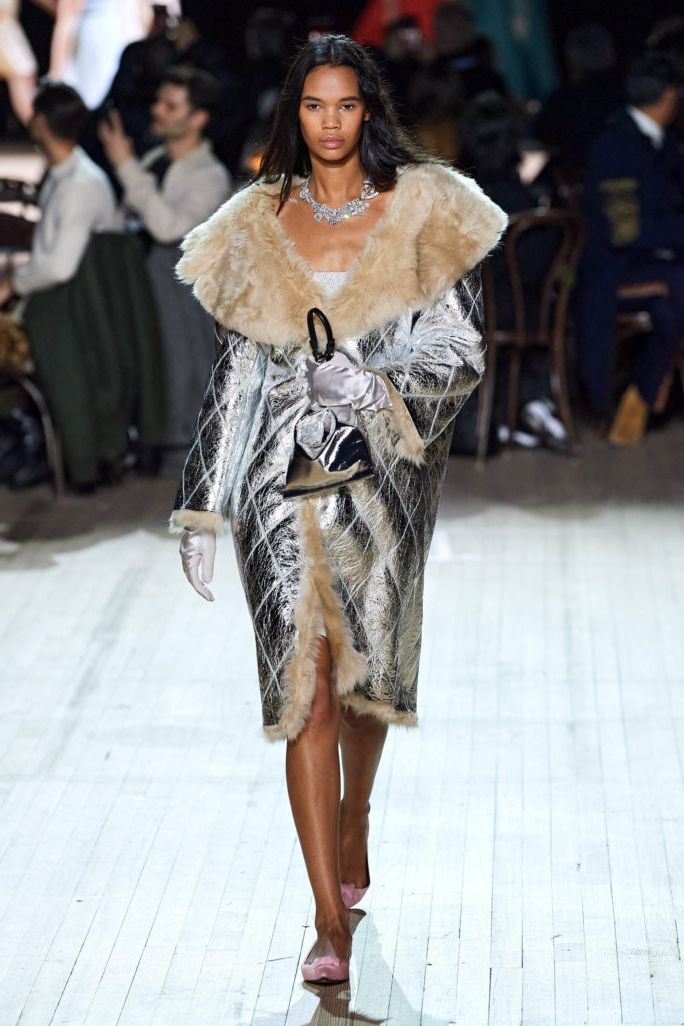 Buy Similar Here
Marc Jacobs
Classy Black Dresses
Black dress is the basis of any wardrobe. In autumn, we see the popularity of black dresses. During the day, this dress is perfect for the office and you can use if for afterwork special events, just make sure to complete it with gold jewelry.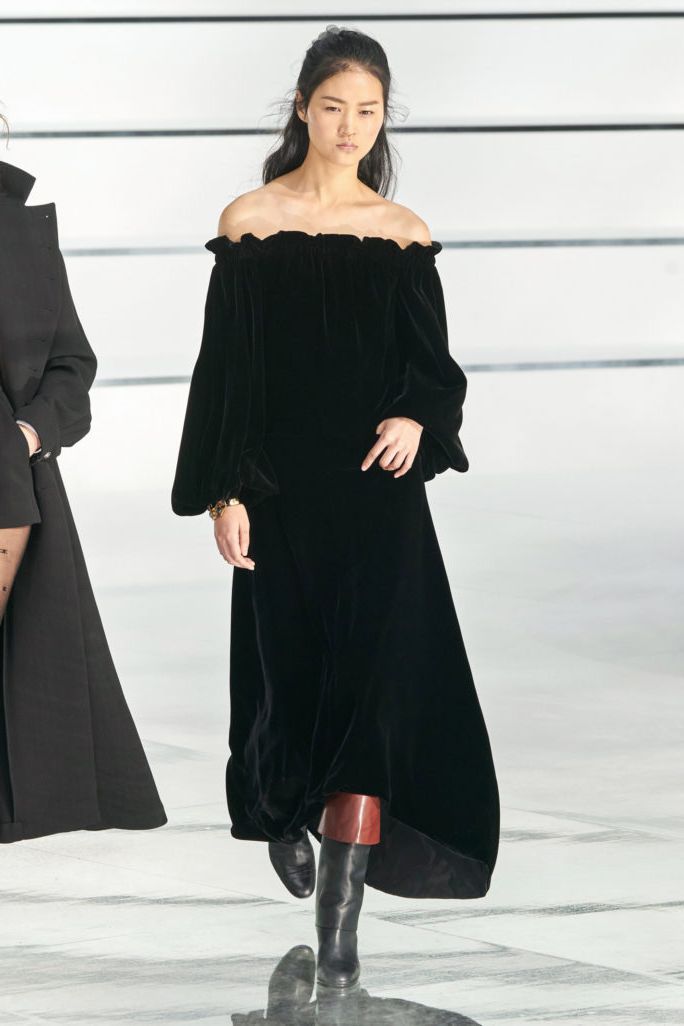 Buy Similar Here
Chanel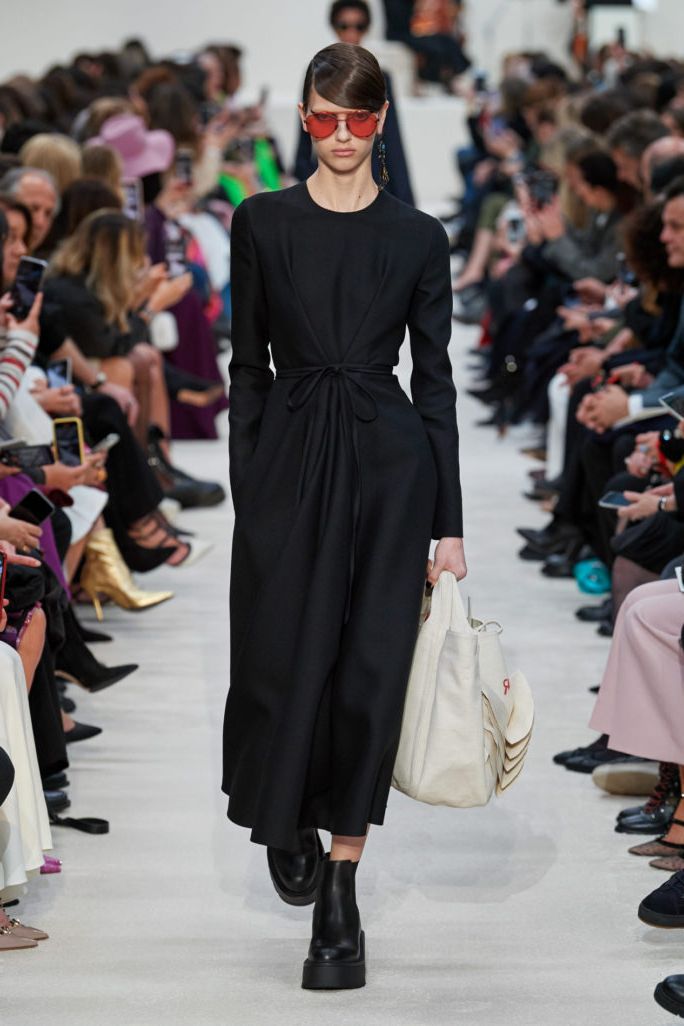 Buy Similar Here
Valentino
Patchwork
Patchwork is an important trend. You can either go for the mosaic or multi-colored suede and leather patches.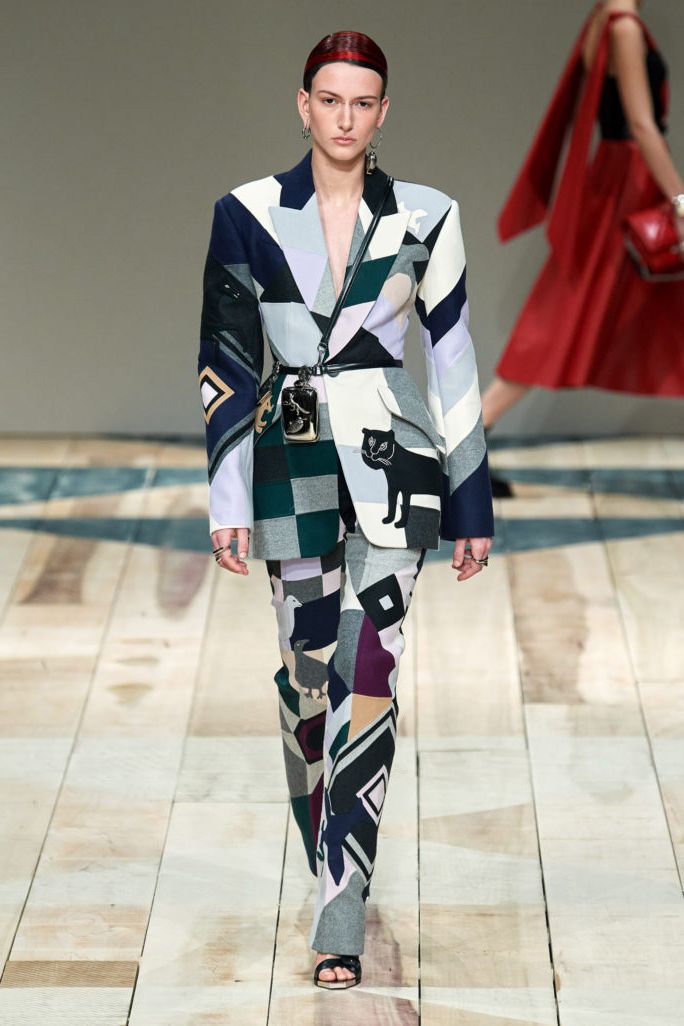 Buy Similar Here
Alexander McQueen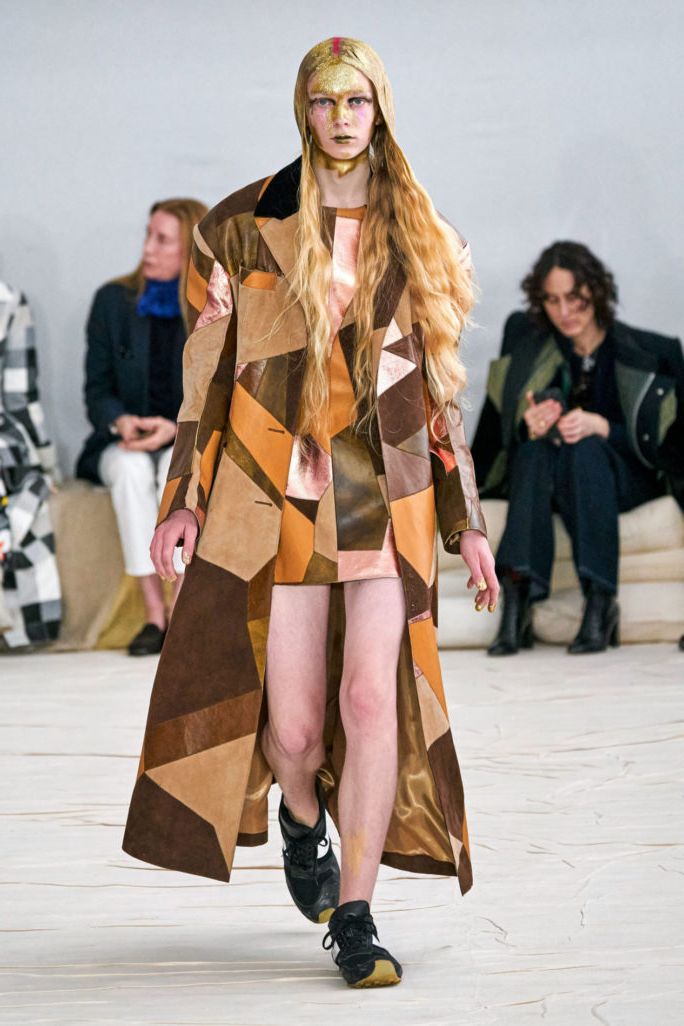 Buy Similar Here
Marni
Ties Trend For Fall
Menswear fashion is widely spread in a women's wardrobe. This Fall I recommend adding not only boyfriend jackets and shirts but also ties.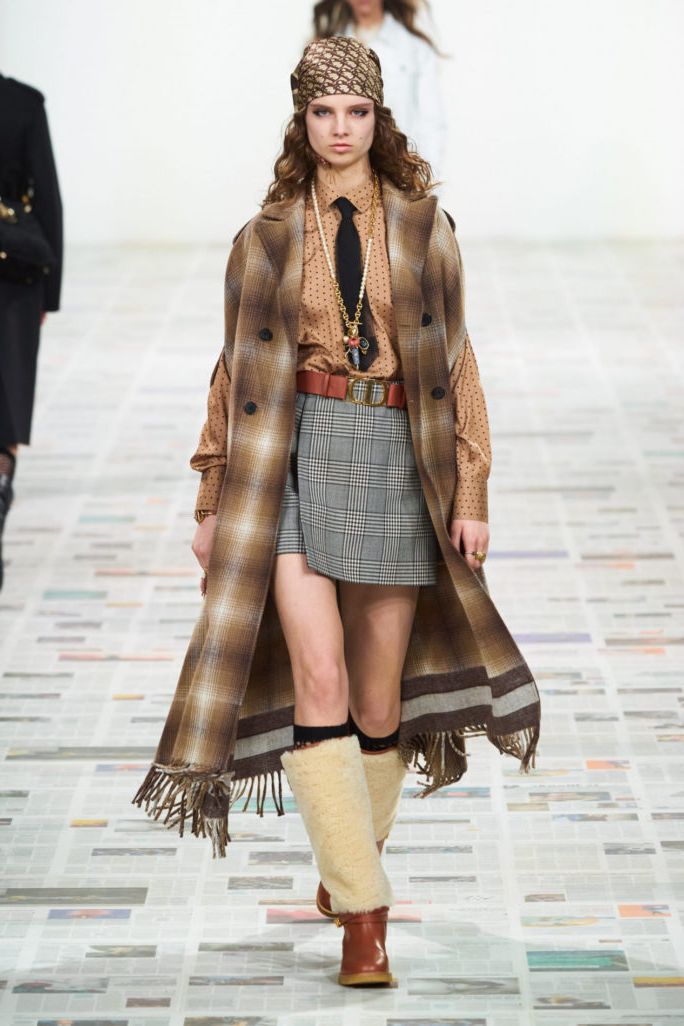 Buy Similar Here
Christian Dior Show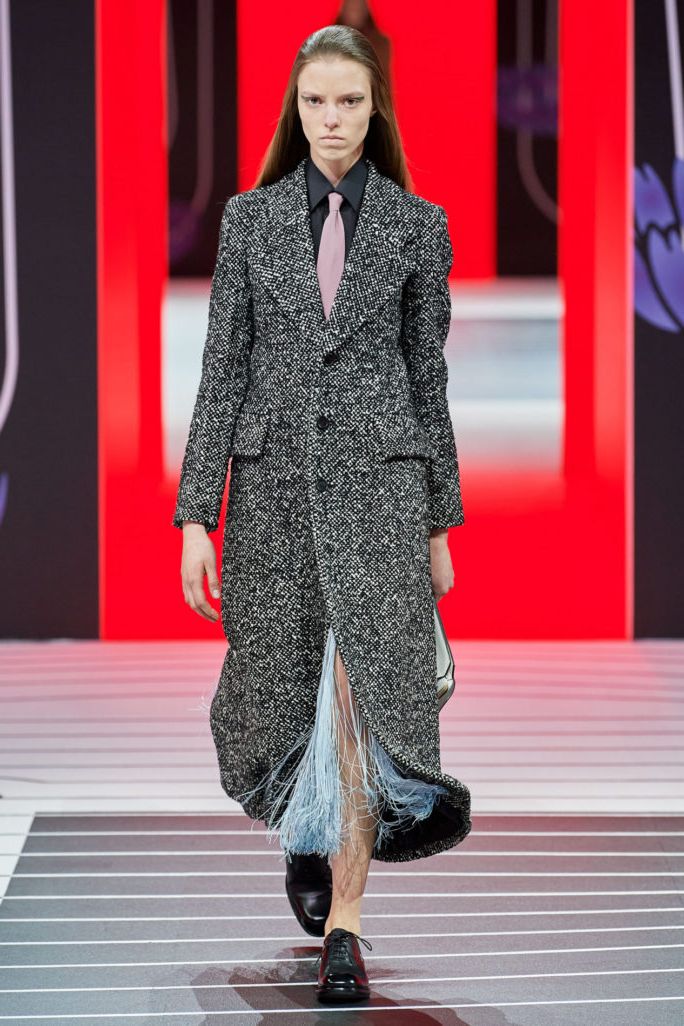 Buy Similar Here
Prada Fashion Show
Ruffles
Autumn is not just about dark colors, biker jackets, and boots. It's time to observe your outfit and update it with airy ruffles. In the upcoming autumn, there will be lots of feminine style clothes completed with cute and ladylike ruffles!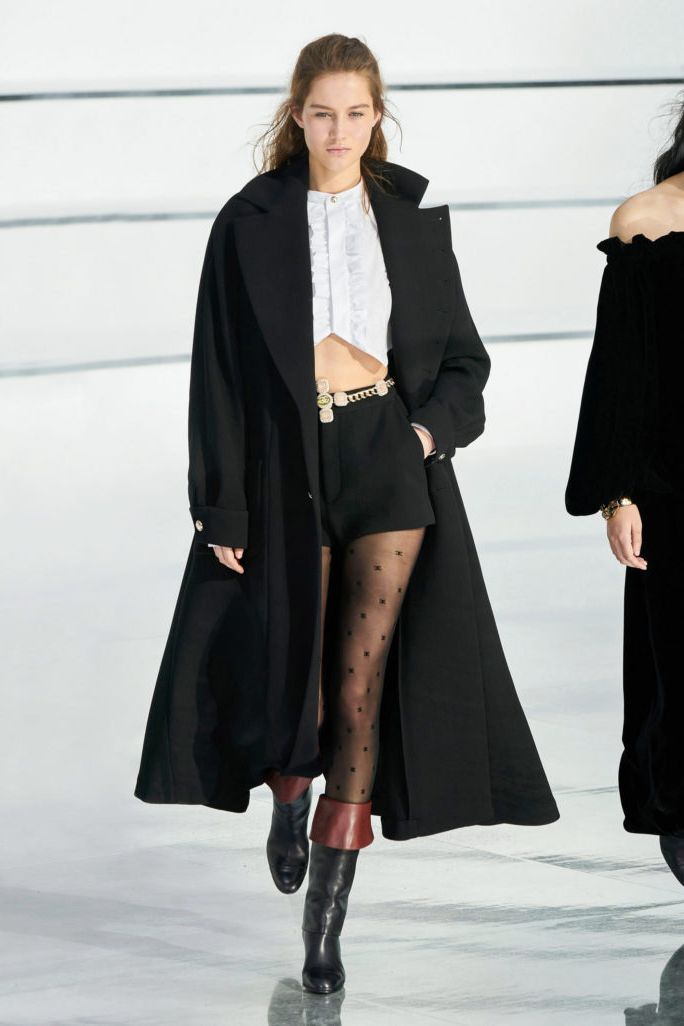 Buy Similar Here
Chanel Fashion Show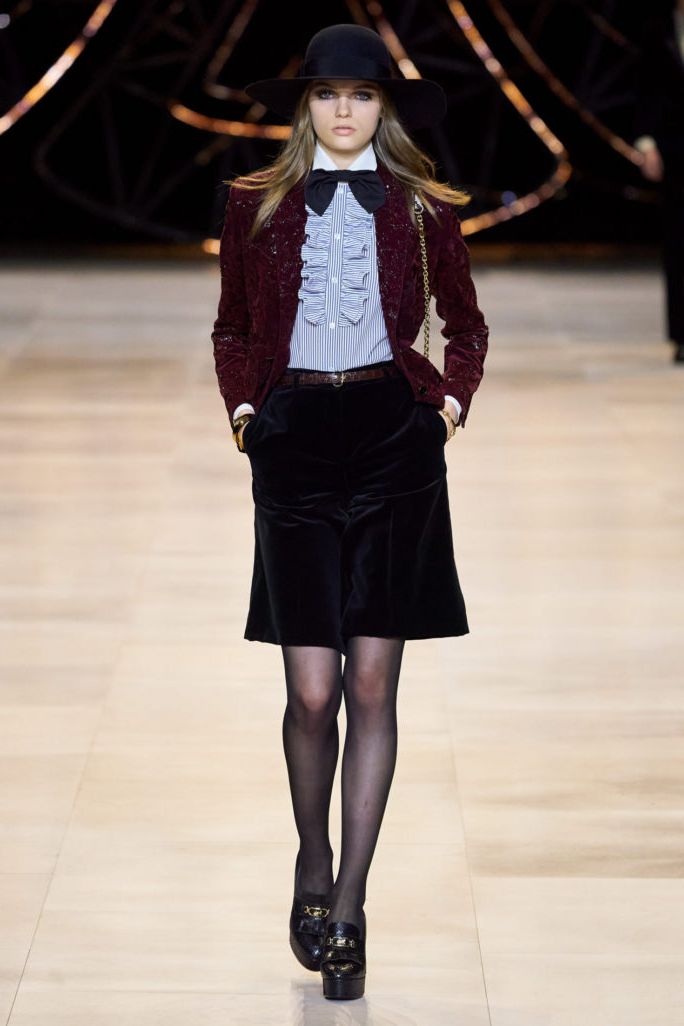 Buy Similar Here
Celine Show
Beaded and sequin patches
Beaded and sequined jackets, vests, and dresses will be more relevant than ever in the new season. This trend was especially appreciated by many style editors, because this trend is ideal for after work hours when they have to go to social events, and a beaded jacket will definitely make them look special.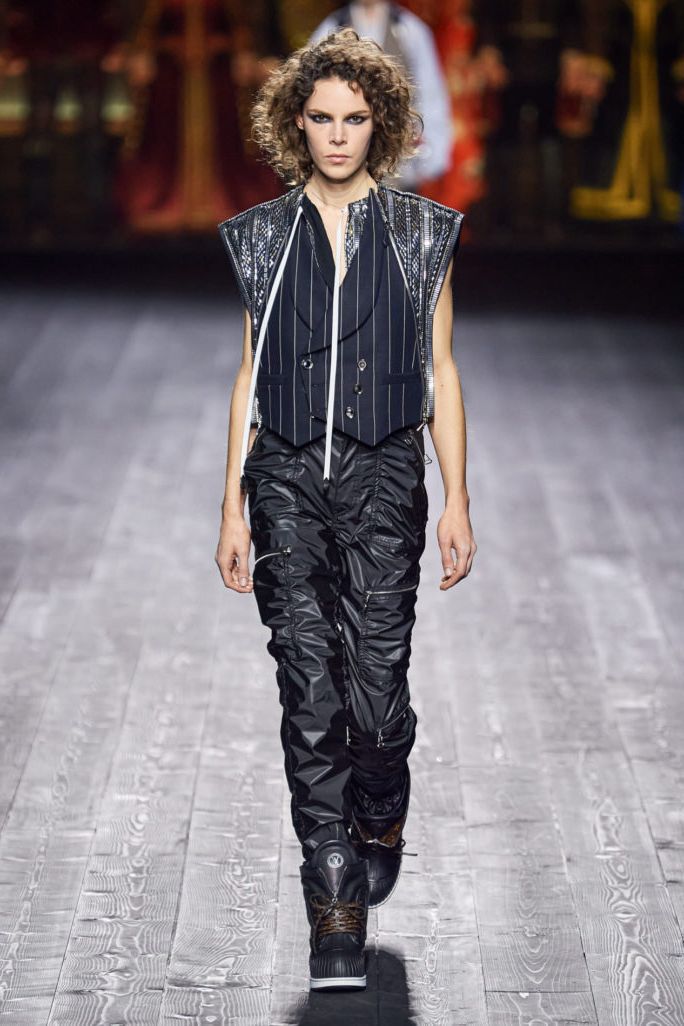 Buy Similar Here
Louis Vuitton Show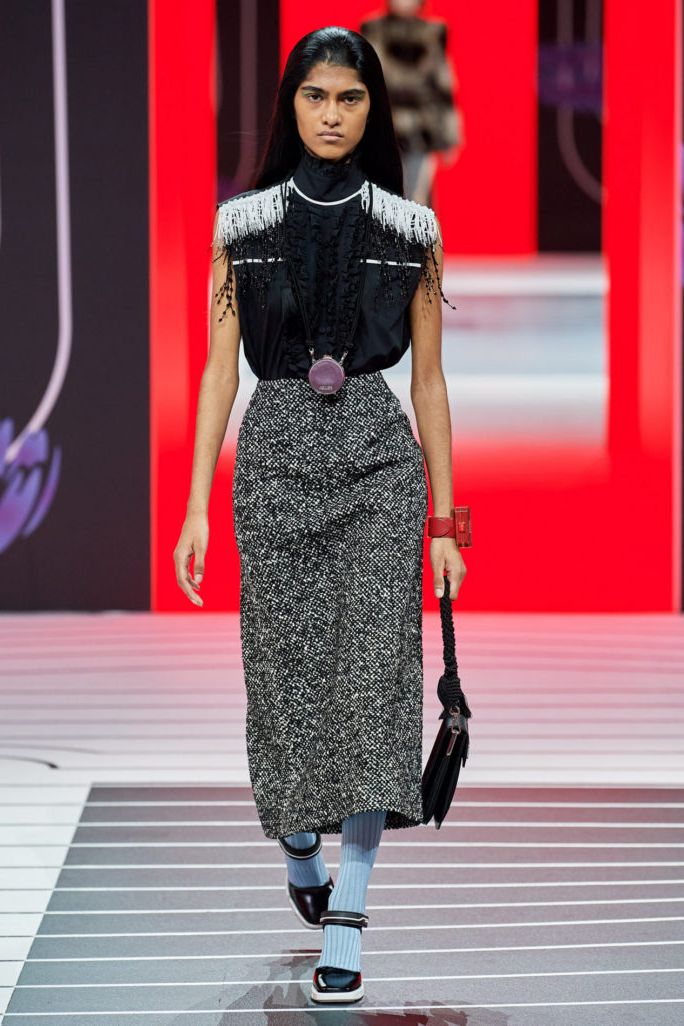 Buy Similar Here
Prada Show For Fall