I am about to show you this year's coolest tops you can wear with leggings. You can divide this collection into two parts, where the first one is all about sporty and gym friendly looks and the other one is ideal for street walks. Read on to find your favorite leggings outfit idea.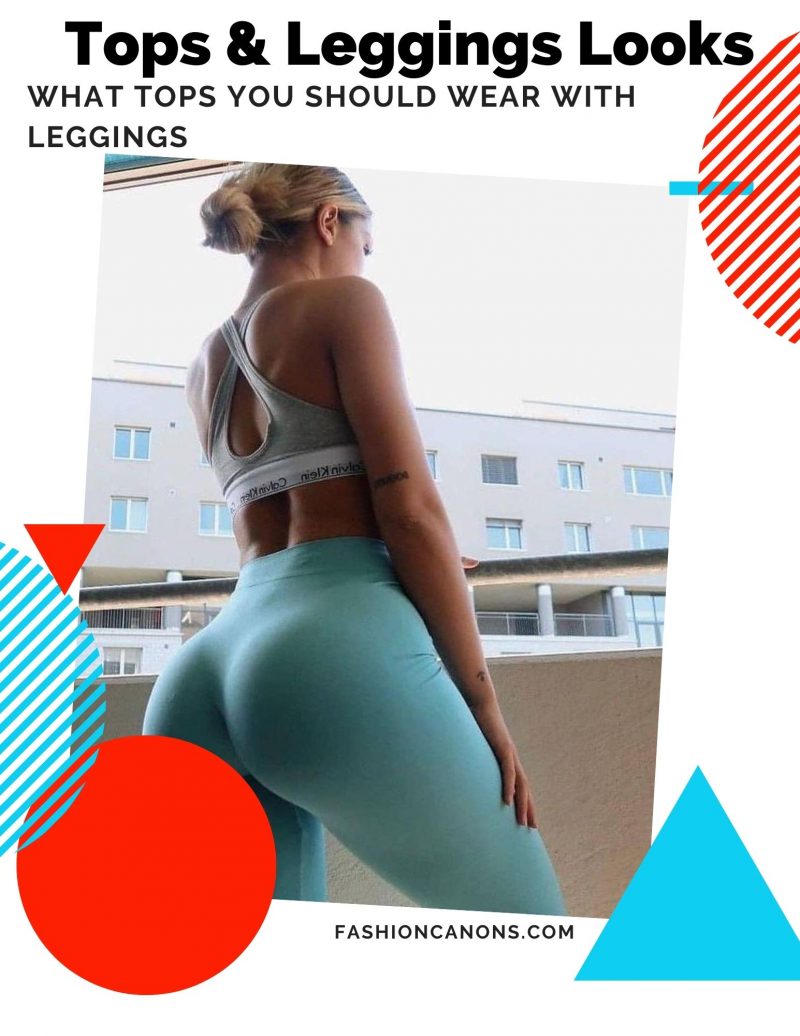 Why do I love leggings so much? These pants are pretty versatile and look sexy. You are about to see lots of amazing ideas that are super easy to copy and wear in real life. The funny thing is that we still see ladies who don't know how to make their leggings look chic, fit properly.
Speaking of sports, then I don't think there are many chances to ruin the look, but those of you who want to wear leggings on the streets, then you should know several tips and tricks. The first one is to wear leggings as a part of a layered outfit. This way you will hide your butt and keep yourself looking, individual. I personally recommend giving these bottoms a try. Why? We are sick and tired of skinny jeans. Anyway, try on leggings with knitwear, sweaters, chambray shirts, pullovers, sweatshirts, cardigans, crispy white shirts, down jackets, etc. Remember, leggings are not pants.
A lovely set for casual evening walks. We see a light brown outfit that features a 1/3 zip jacket styled with matching color leggings and white sneakers: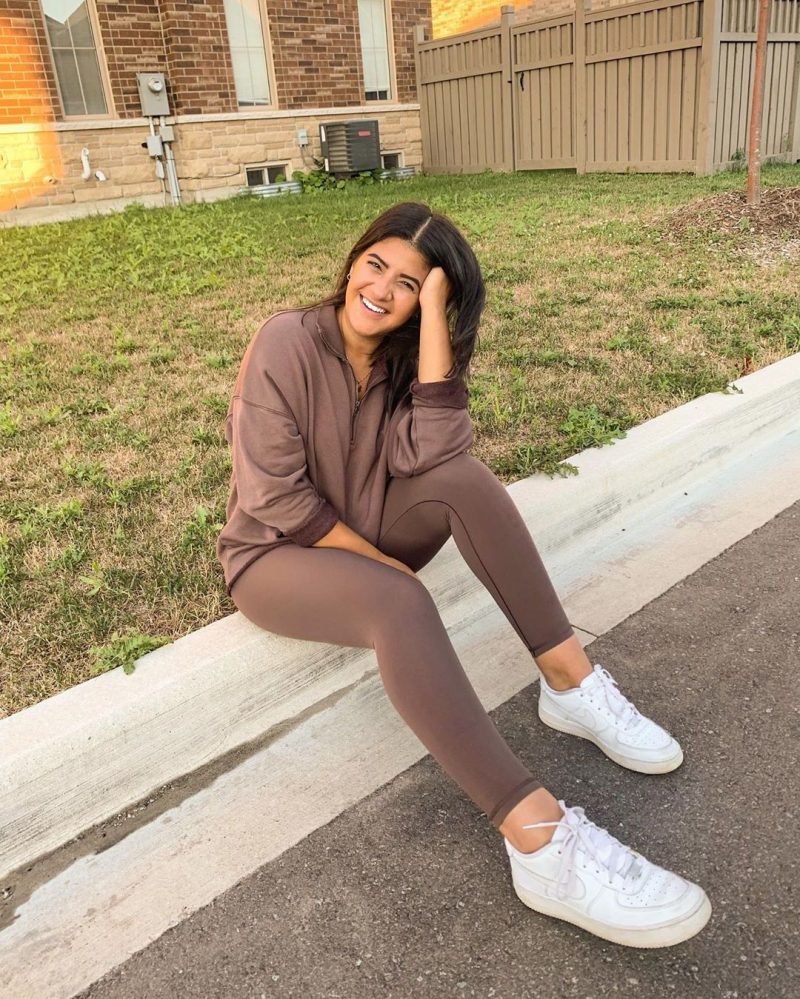 A black down jacket looks awesome styled with black leggings and white kicks, complete the look by adding aviator sunglasses:
Grey-silver leggings can be paired with a cream-beige teddy bear hoodie and a blue denim jacket, complete the look by adding classic Ray Ban sunglasses and grey sneakers: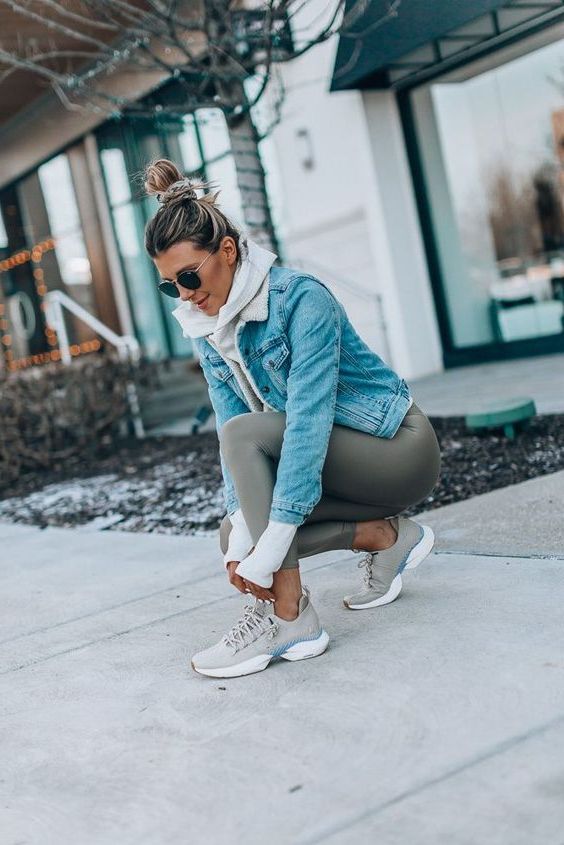 A light pink hoodie ideally matches black leggings and light pink kicks: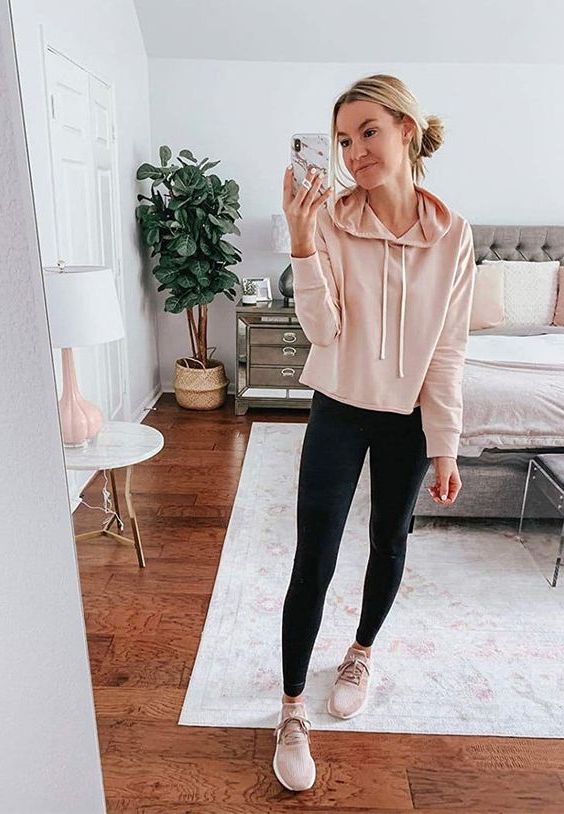 A classic black jacket can be layered over a black top teamed with khaki-green leggings and black runners: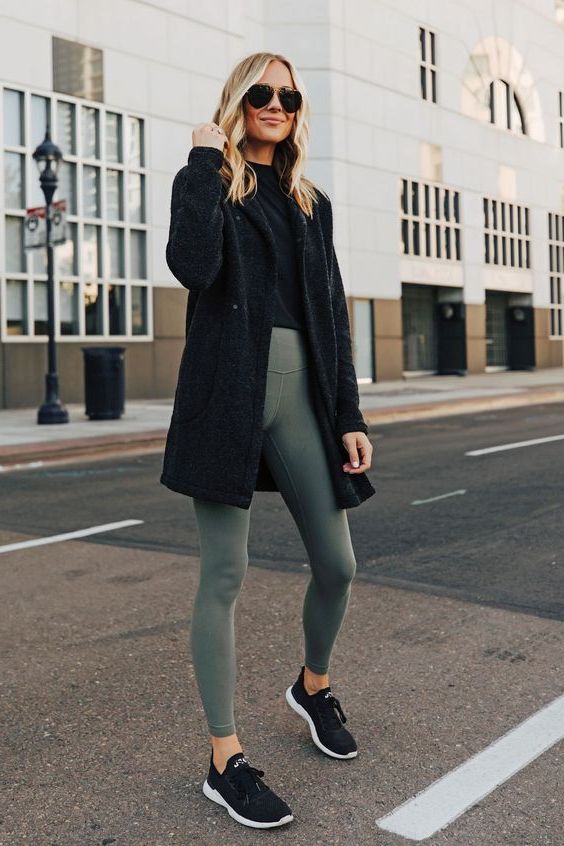 Classic black leggings are paired with a black hoodie, sporty jacket in black, grey beanie and white kicks:
A khaki green long shirt looks awesome with black leggings and flat black pumps :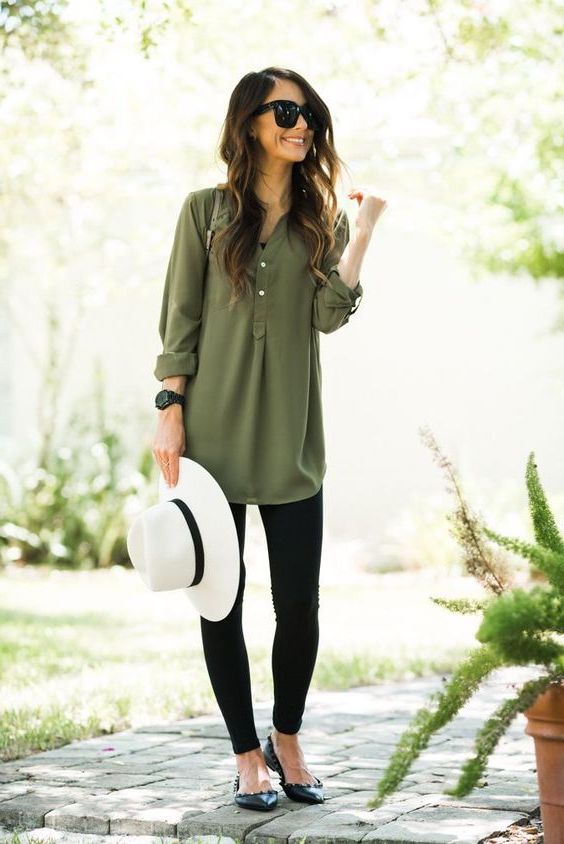 A sporty criss-cross bra-top is combined with turquoise high-rise leggings: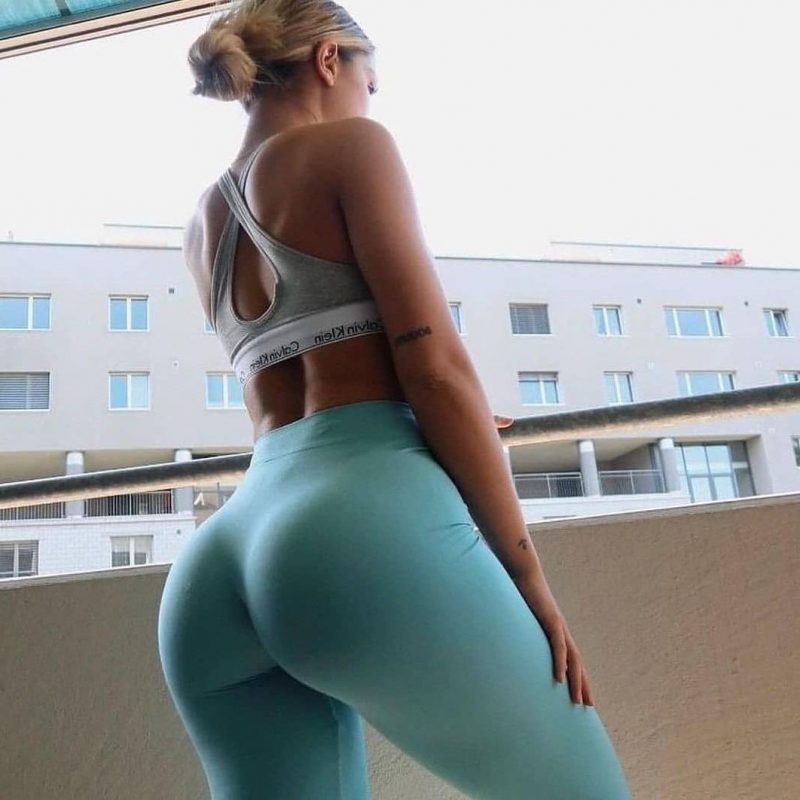 Red combo consisting of a red bra top and red leggings are completed with white stripes. Complete the look by adding that camel baseball cap: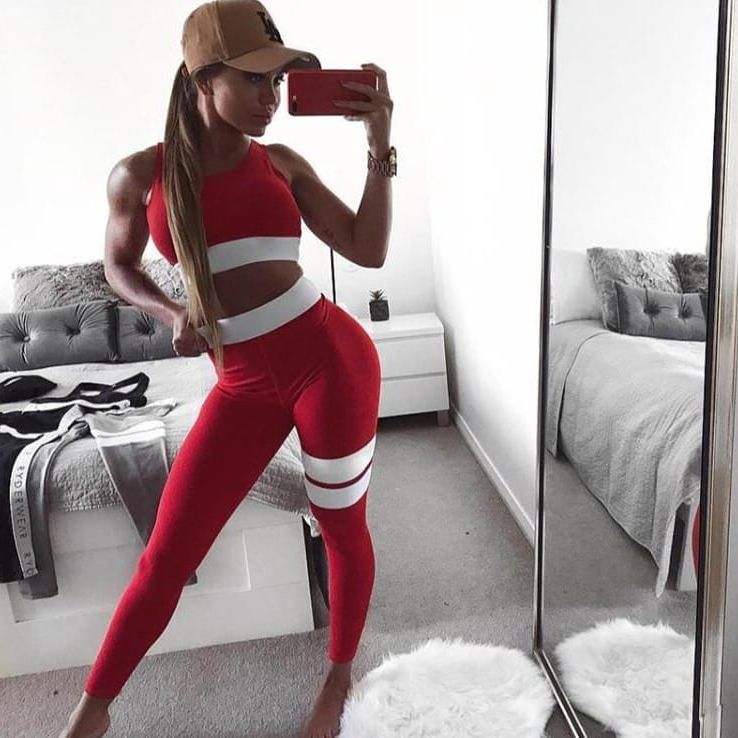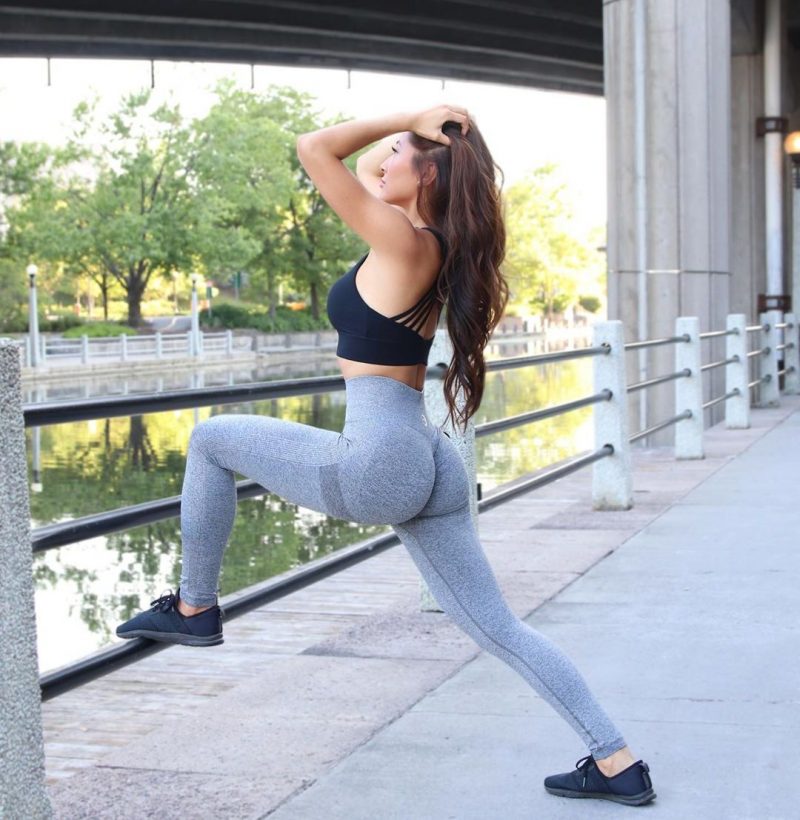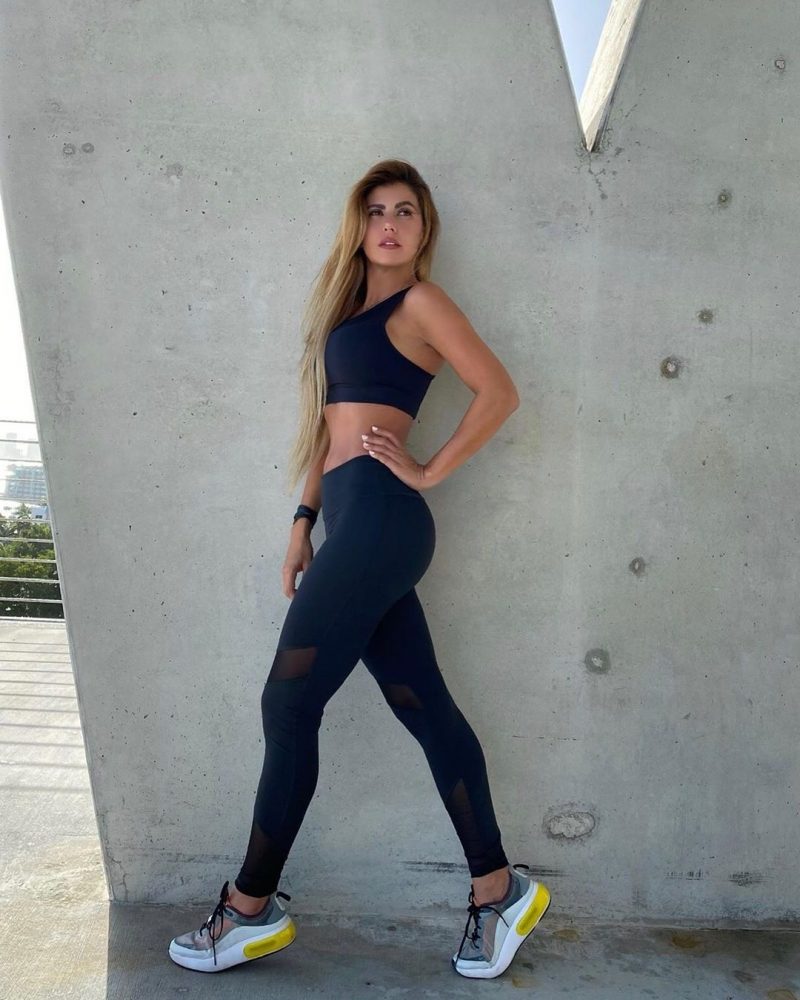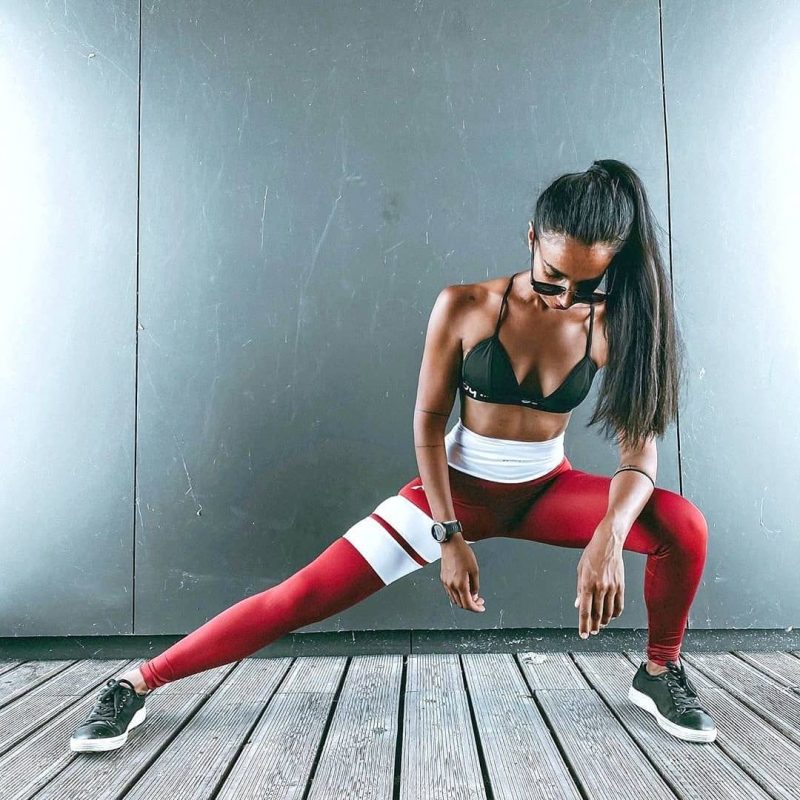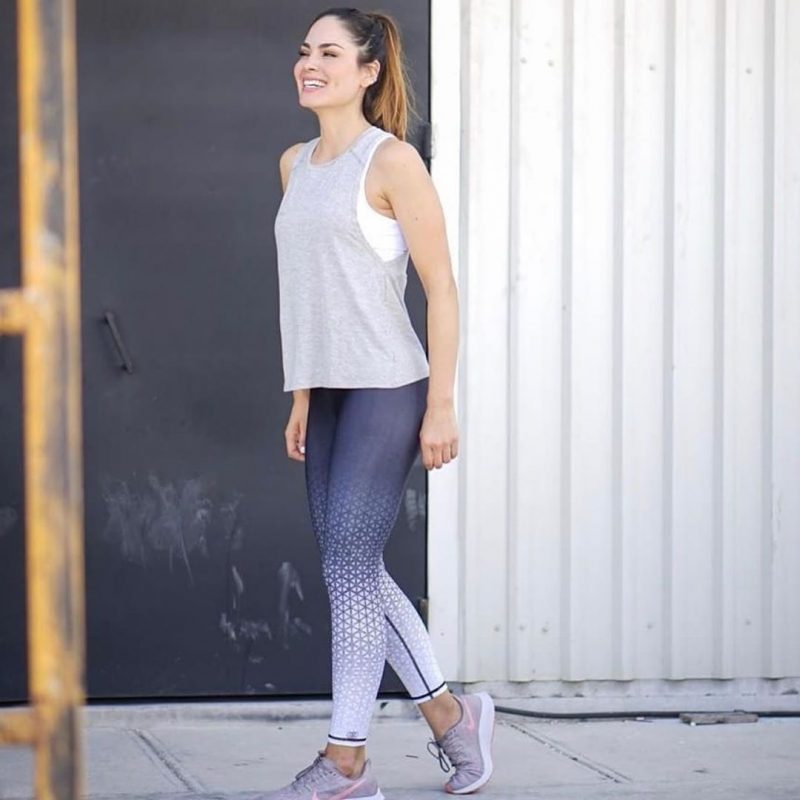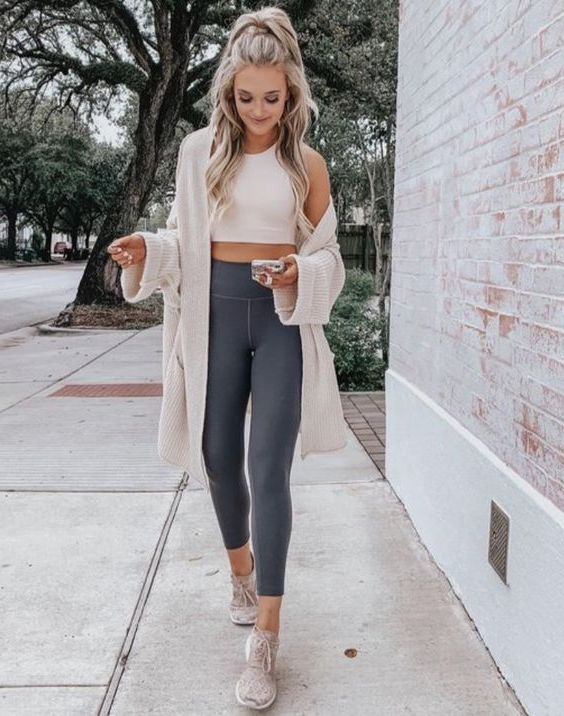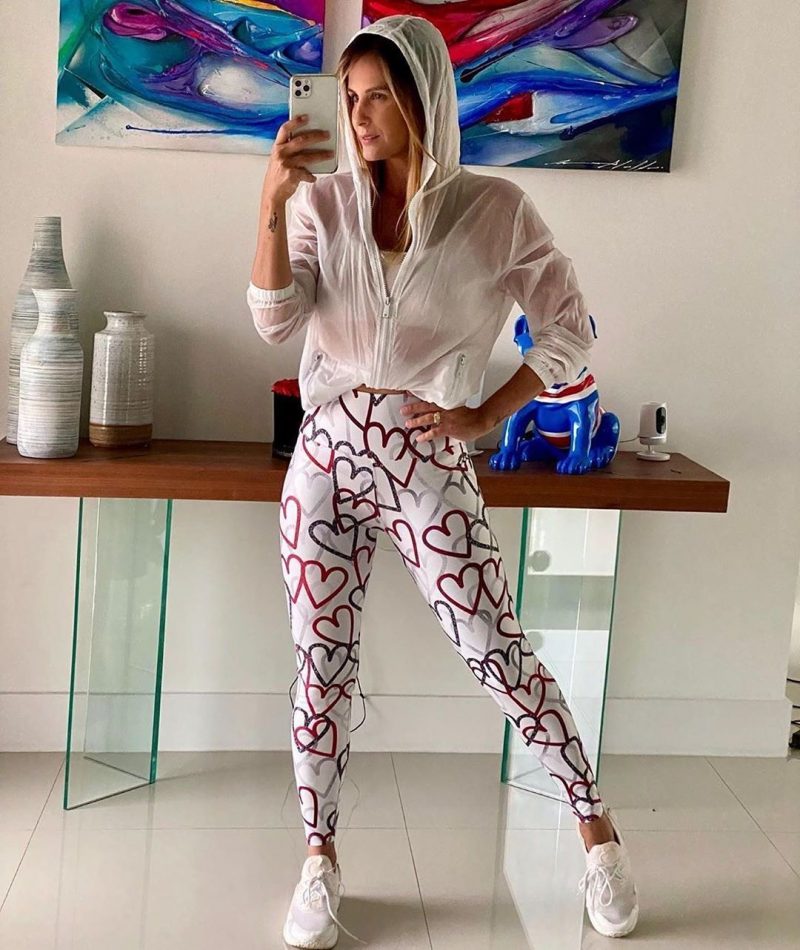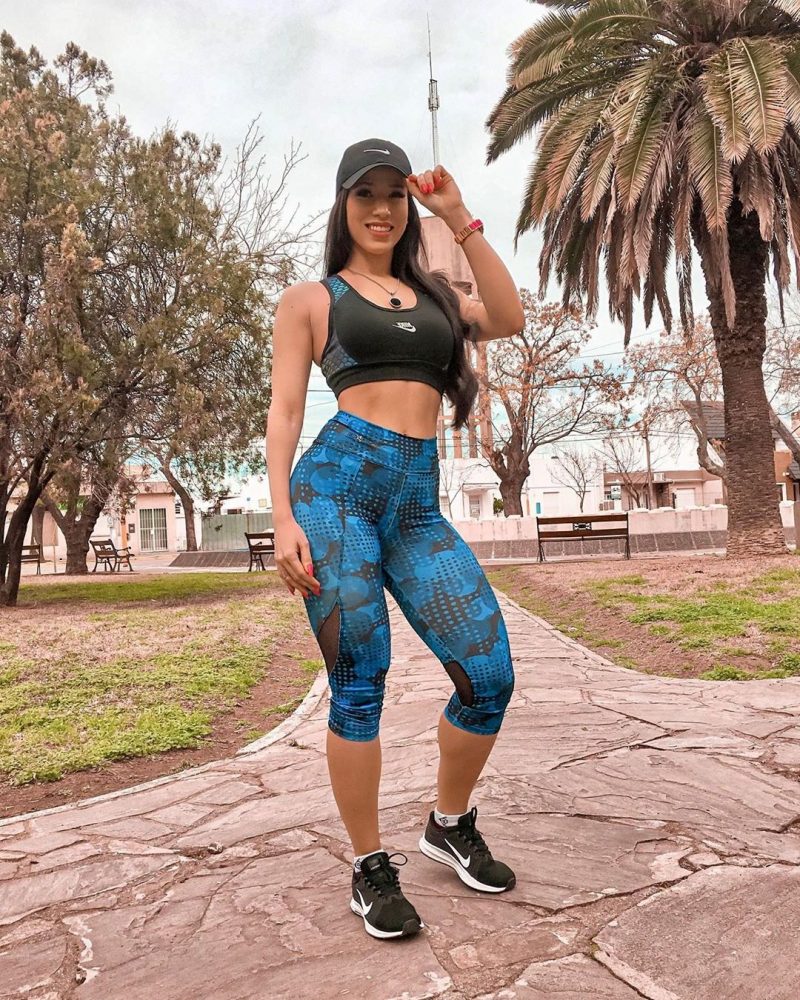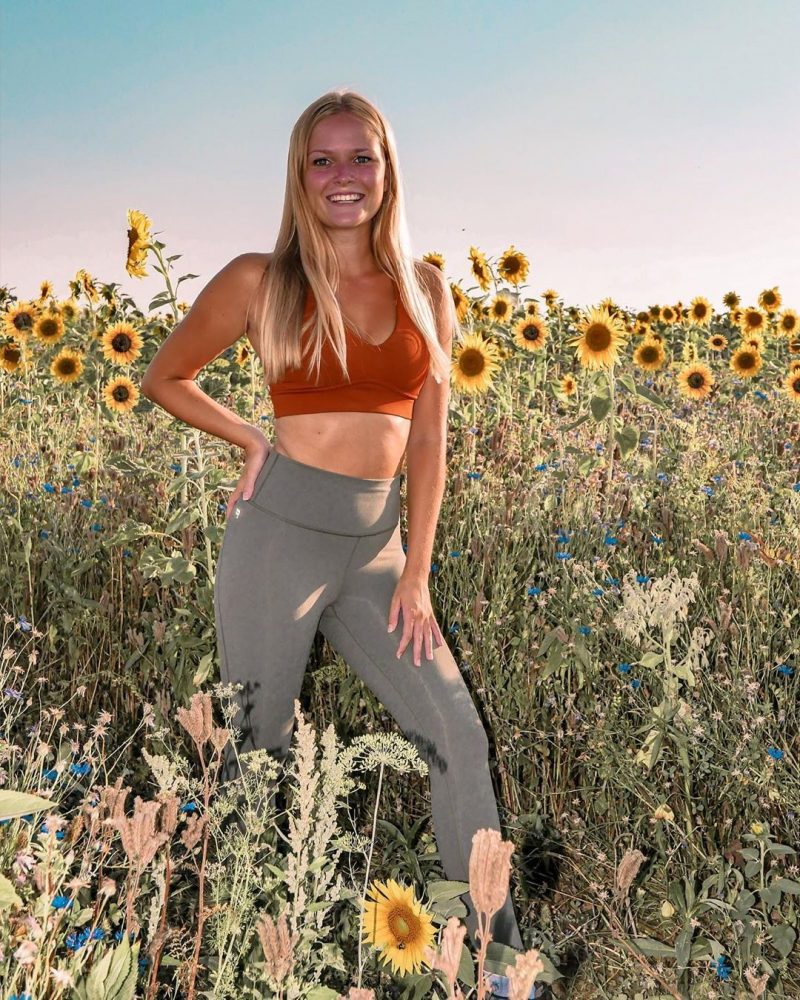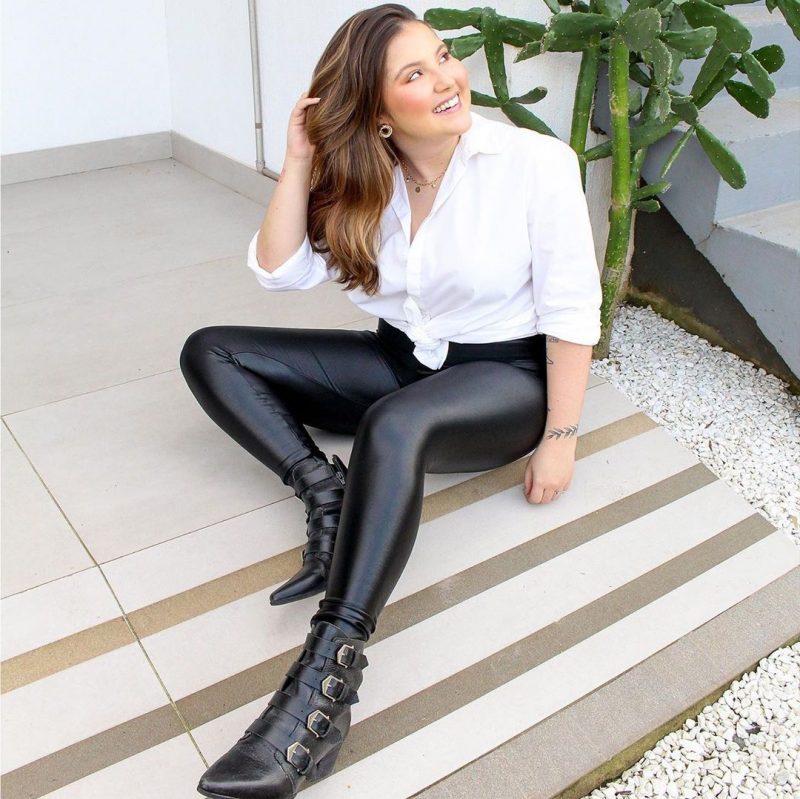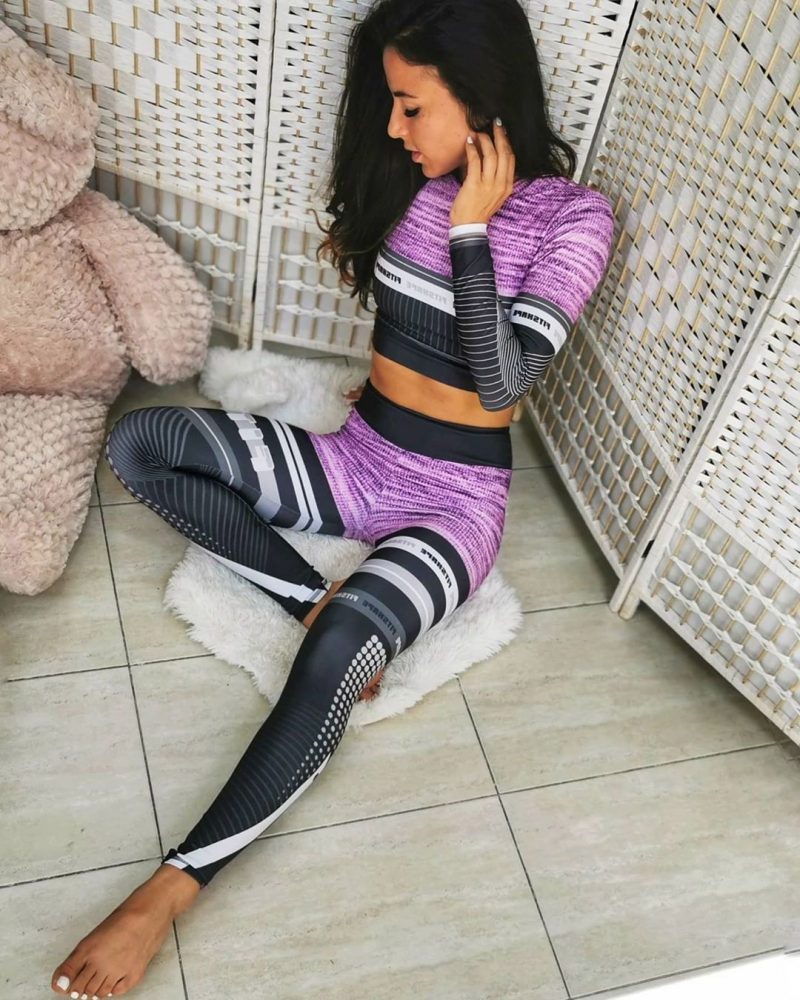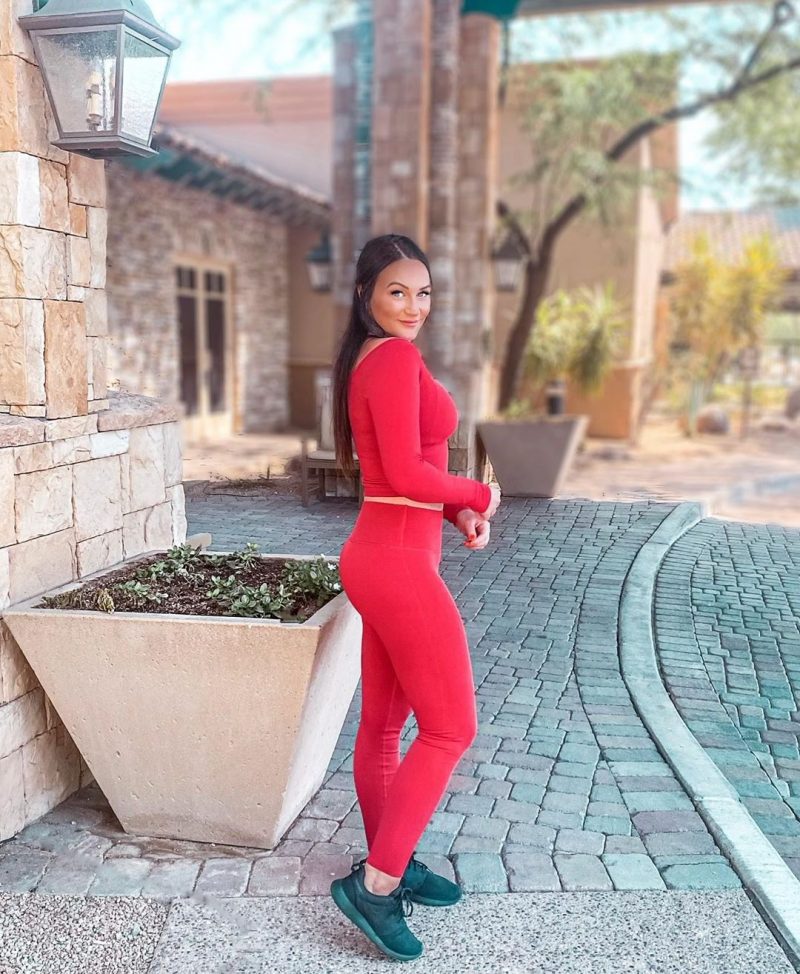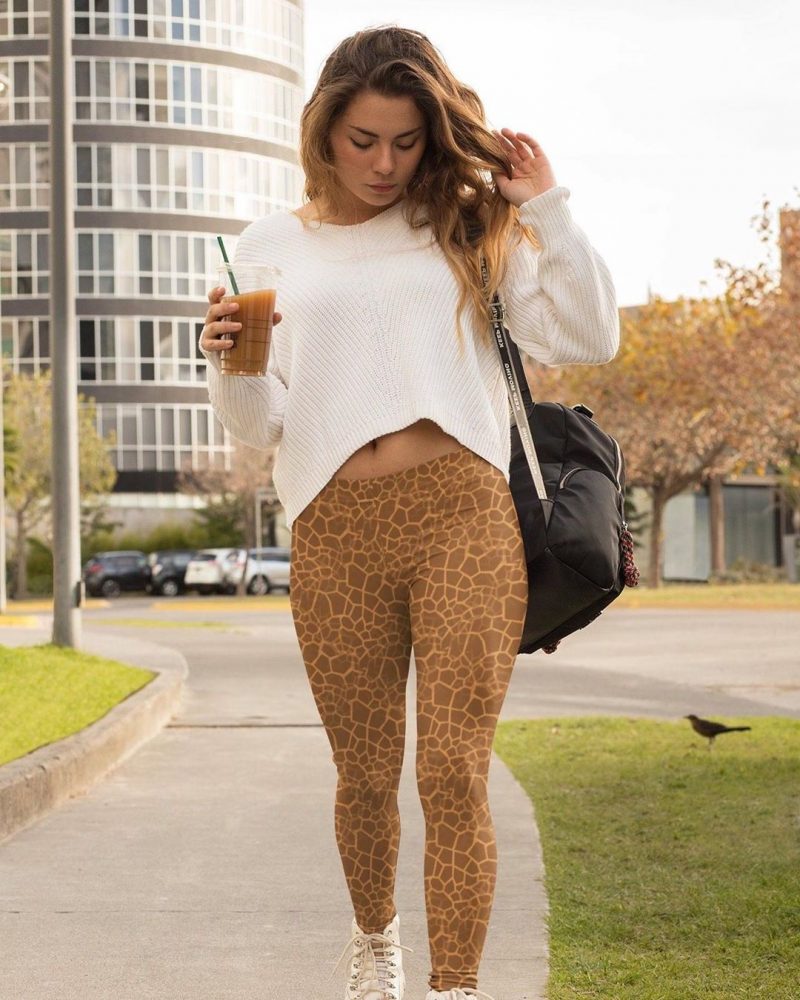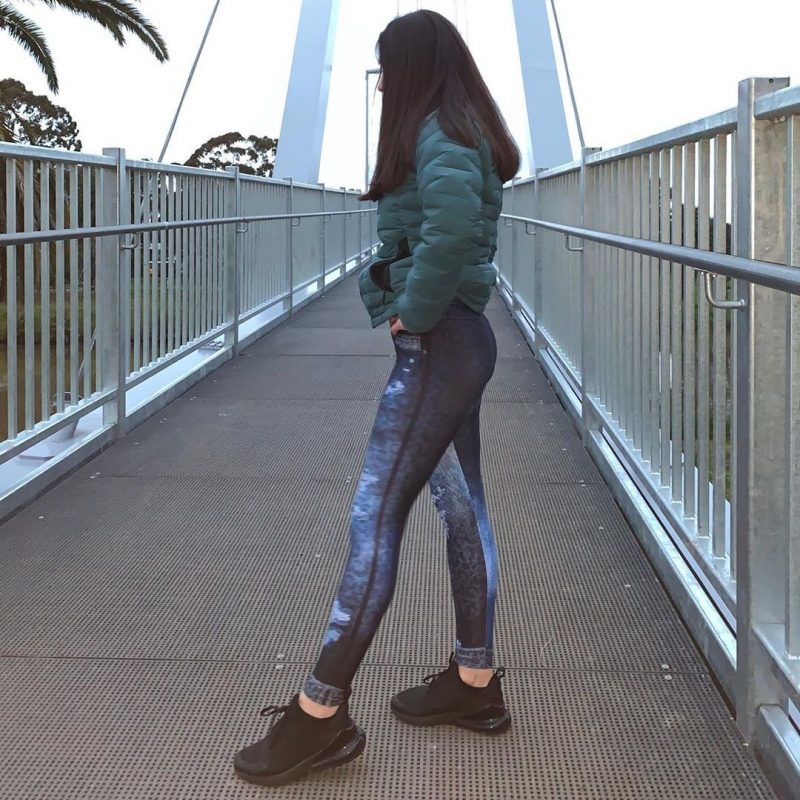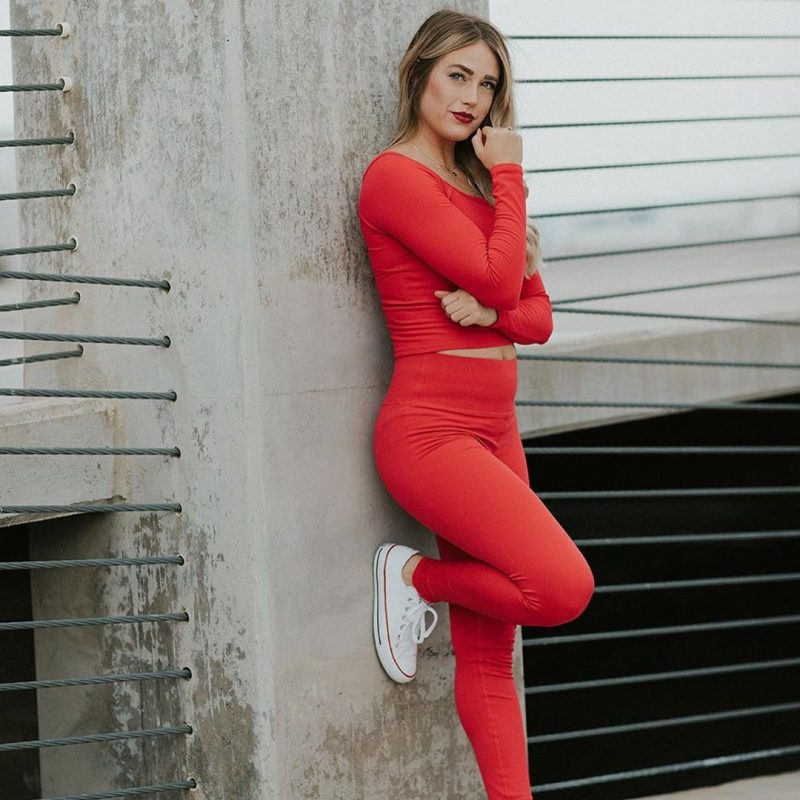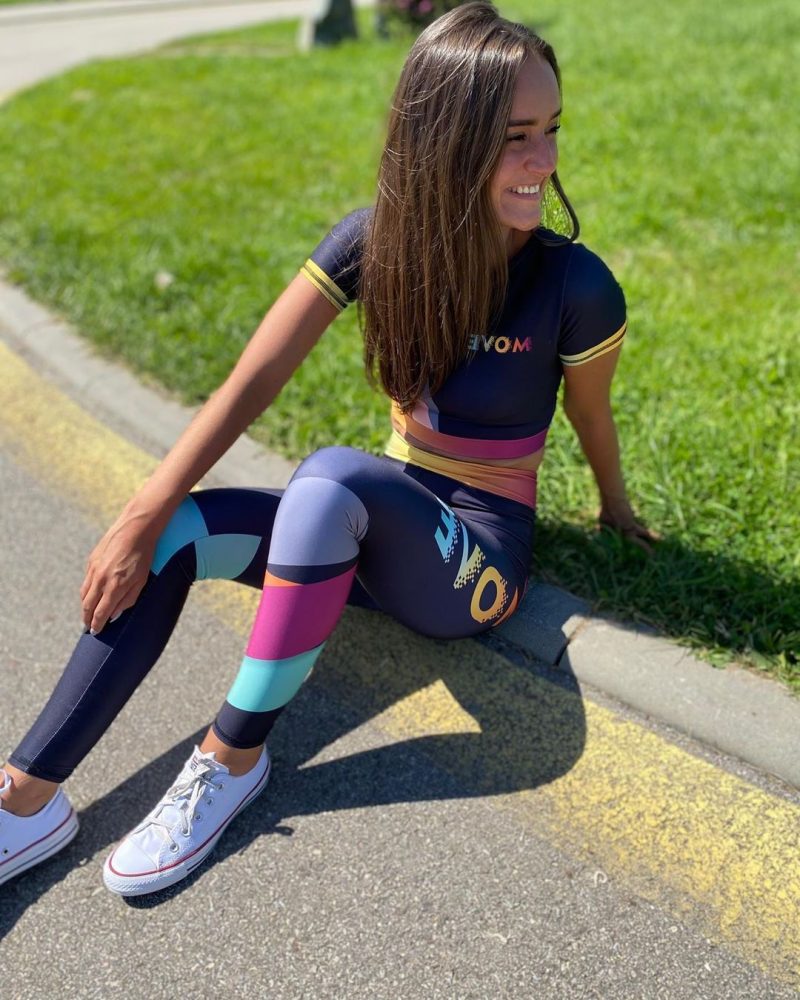 In love with a white crop top and high-rise leggings in light pink: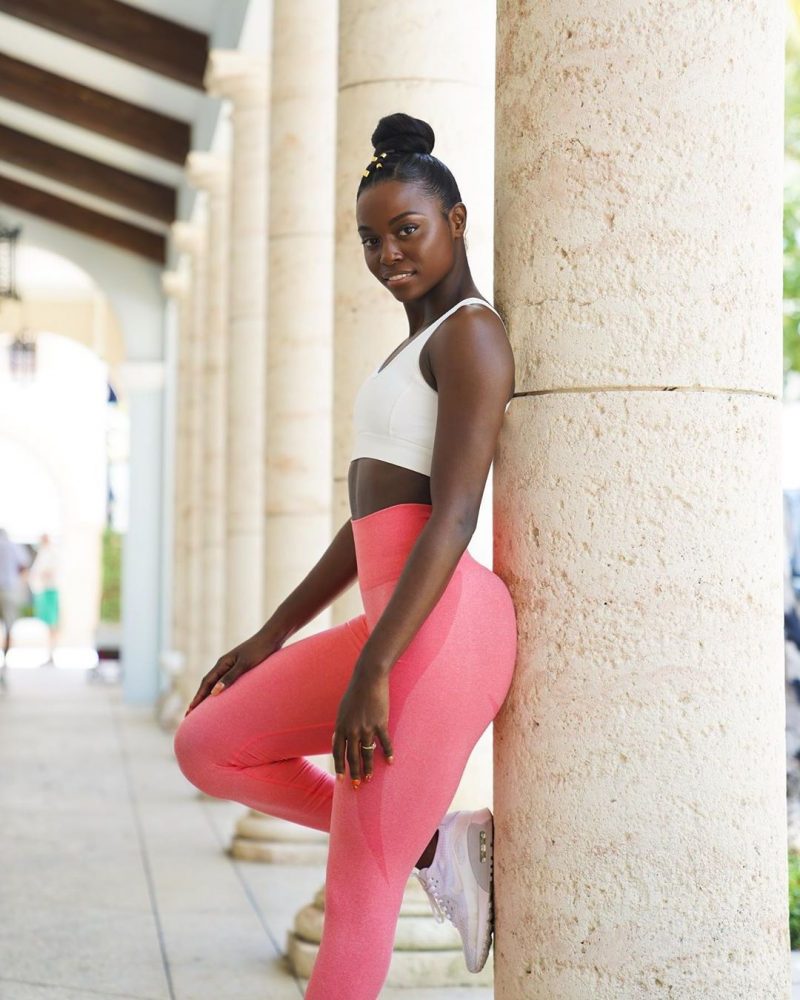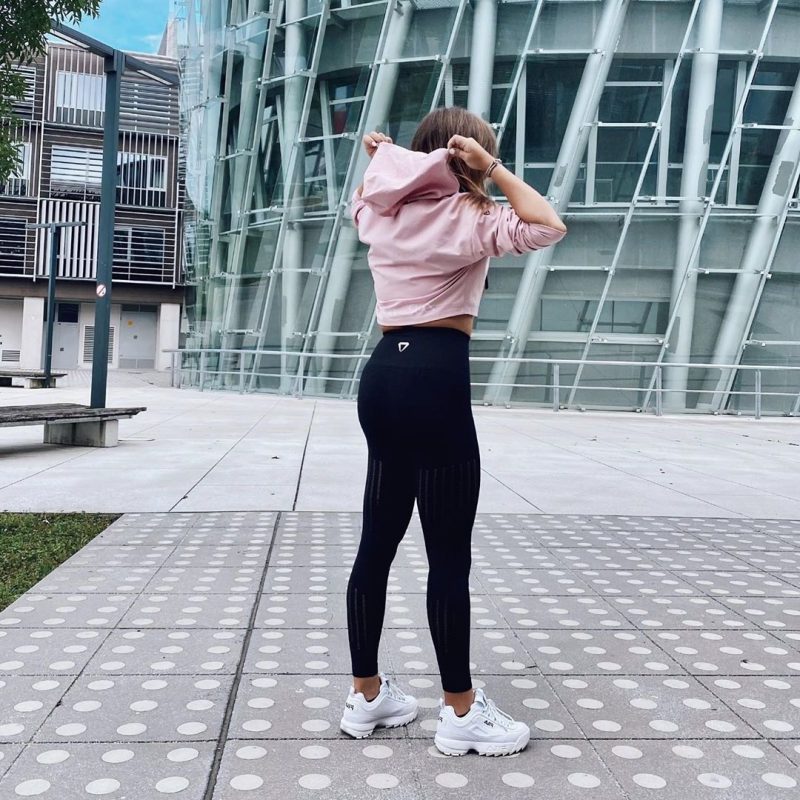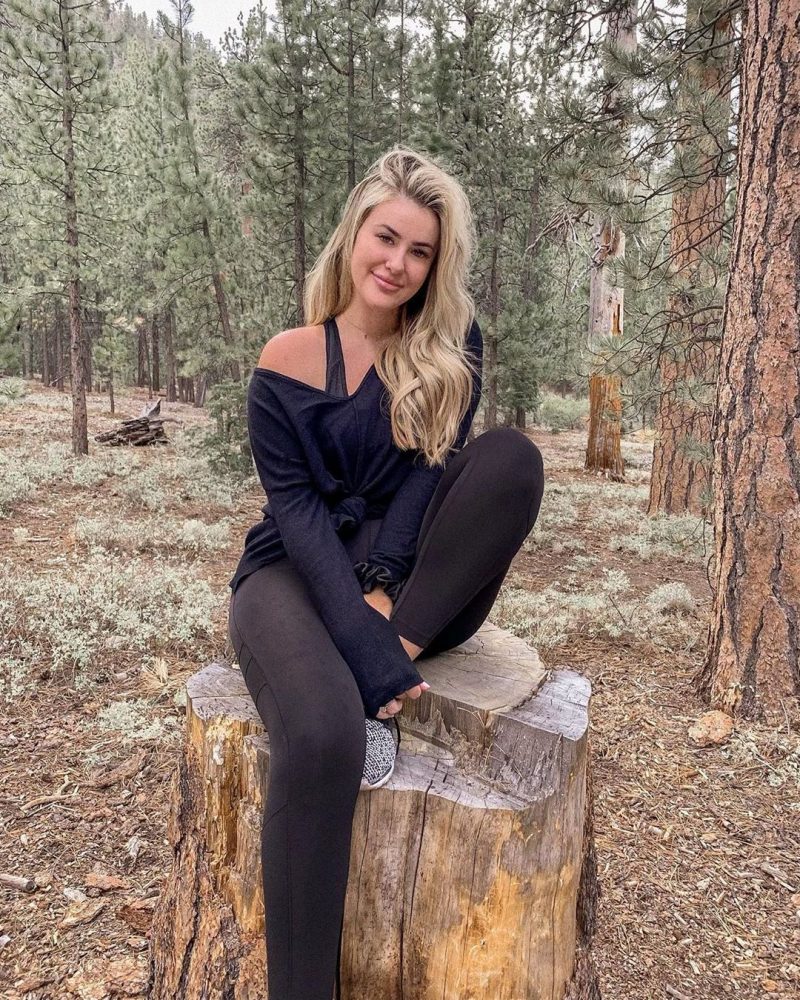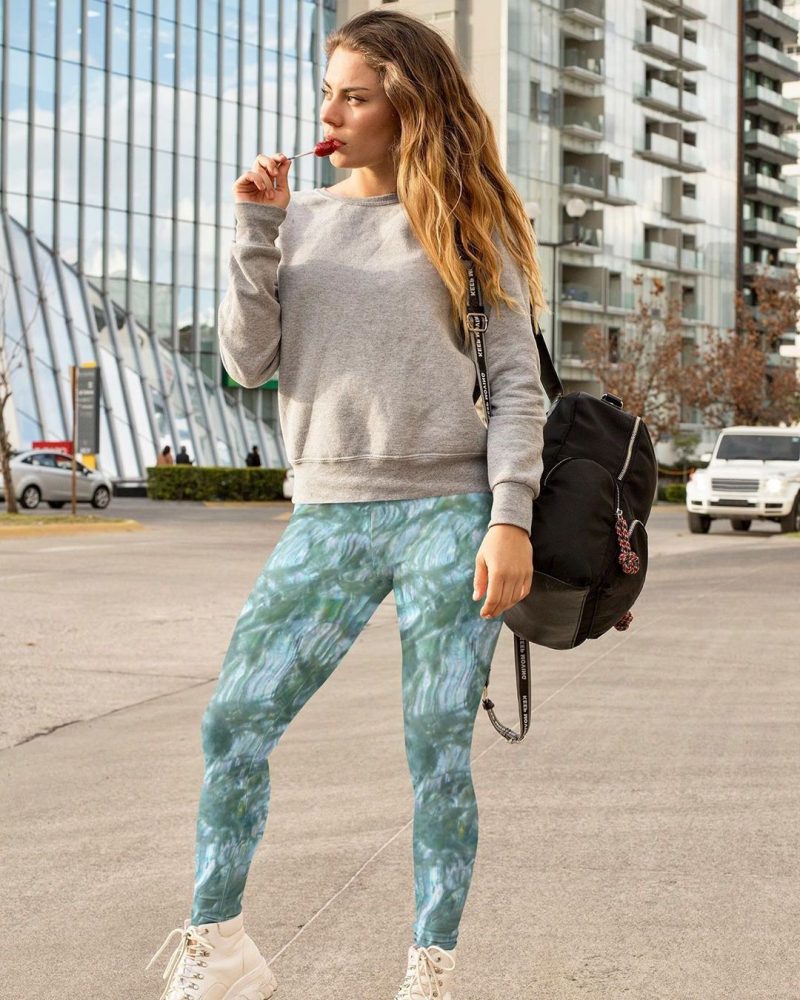 Red outfit with a crop top and leggings is completed with a cropped black jacket:
White shirt looks amazing styled with these windowpane leggings in black: