This post is dedicated to caftans. I will tell you what is a caftan, I will show you some of my favorite ideas on how to wear a caftan and what designs are in trend right now. This garment suits all body types. Why? It's a layering piece that is both functional and looks pretty much decorative.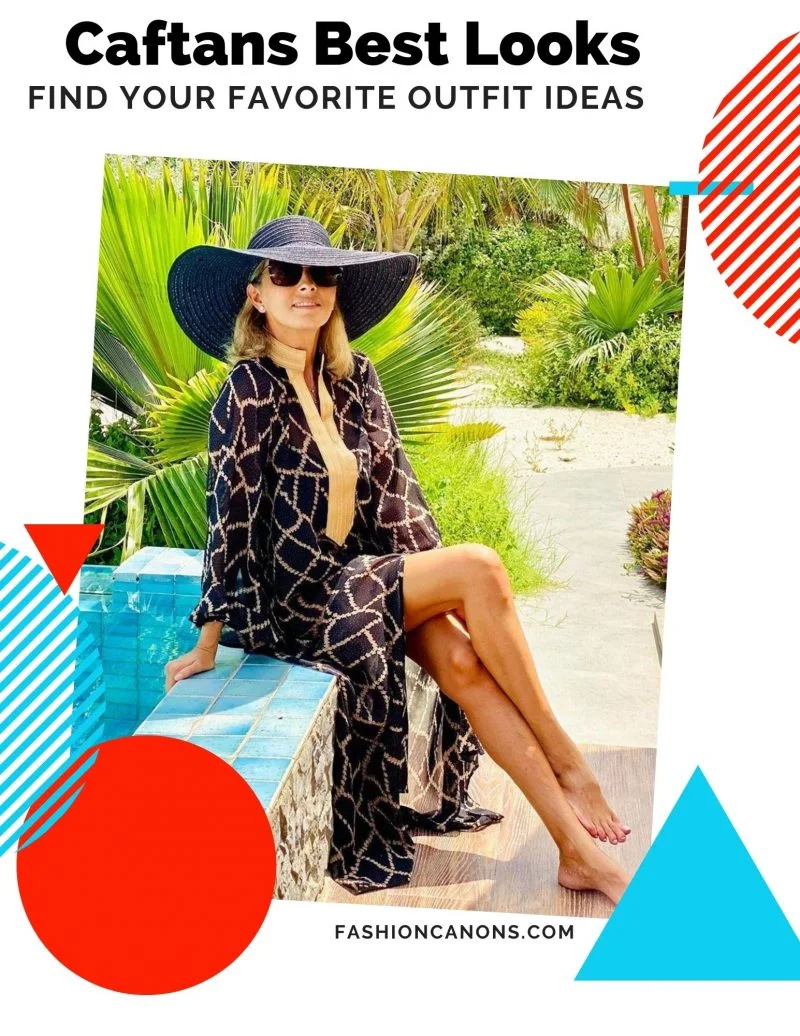 Buy Similar Here
What Is Caftan And What Styles Are In Trend
Caftan: is an open front gown usually loose-fitting and unbelted, worn by women in the Middle East, North Africa, South Asia, China and Central Asia. Caftans are also known as Arabian gowns or Turkish caftans. A caftan may be worn with pajama bottoms.
Caftans are a timeless and classic piece of clothing that was very popular in the 1960s and 1970s. It is commonly made out of light sheer, floaty fabrics such as georgette. It can be made from silk or from cotton. Caftans are worn either as a dress (mostly as a beachwear or rooftop & poolside parties) or as a tunic top.
Now it is a fashion staple for women and men. It's often worn by many celebrities. I personally love this style of clothing that can be worn after a bath or shower. You can also wear it as casual chic layering piece and just sexy or even as formal dress – it all depends on the type of caftan you choose to wear. It is an affordable and versatile piece of clothing that you can move into after you get used to wearing it.
Caftans are great for a special event, holiday, party or even as a casual outfit that you can wear during weekends at home. It is an ideal garment to have during the summer – it is light and will let your skin breathe while keeping you covered up and looking chic at the same time. You can choose from long length caftans or short length caftans as if they were dresses.
This year we see a comeback of bright and lightweight caftans completed with all sorts of prints. These styles are ideal for beach walks and weddings, as well as for evening events. Indeed, this piece of clothing is great for casual and formal occasions.
My personal favorites are those that are made of almost see-through fabrics. When you see what's under, you automatically start to feel special. Another great thing about caftans is that you can wear them as a dress, top, or a layering piece. In other words, there are endless of styling options. Plus, this is a perfect choice for those who want to hide problem areas of their bodies, like thighs and waist.
The second thing why I love caftans is the following: one size fits all. Sure, there are styles for the exact size, but you can find ones that can be worn by plus-sized ladies, or skinny women. How about wearing caftans for weddings in the office or any other place? I personally, try wearing boho chic looks completed with bohemian accessories. Just don't forget about the right balance, so you don't end up looking like a gypsy.
Everywhere should be balanced proportions. You are free to wear a belt that can underline your waistline, or keep things rock chic by adding a cropped leather jacket or a slim-fit sweater that can still underline your ladylike silhouette.
Today's fashion brands offer its clientele dozens of cool caftans, including the ones in flashy prints, florals, multi-colors, polka dots, and even with animal spots.
Turquoise maxi caftan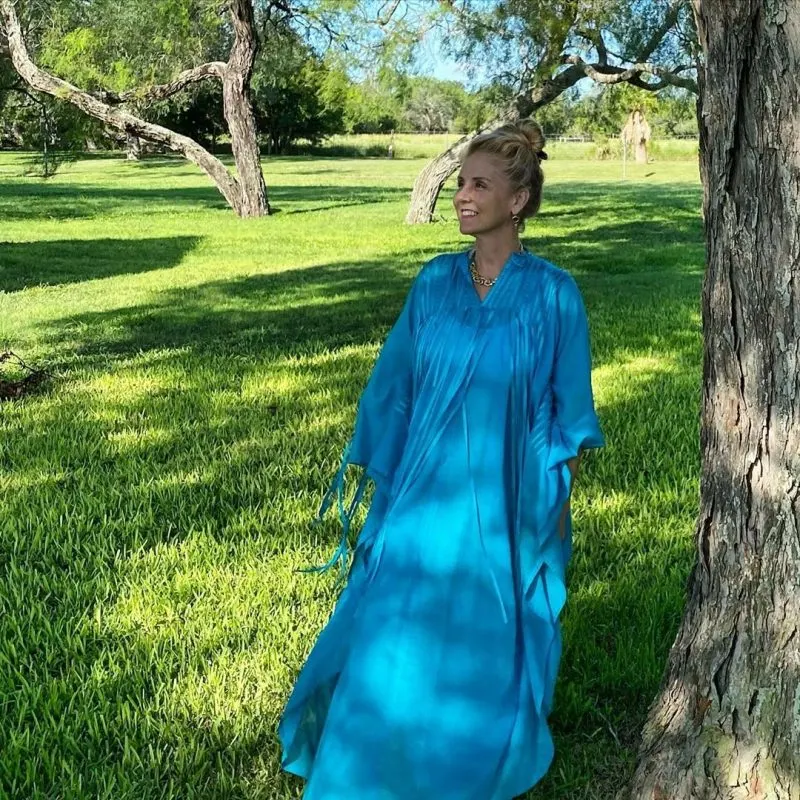 Buy Similar Here
Maxi Printed Caftan In White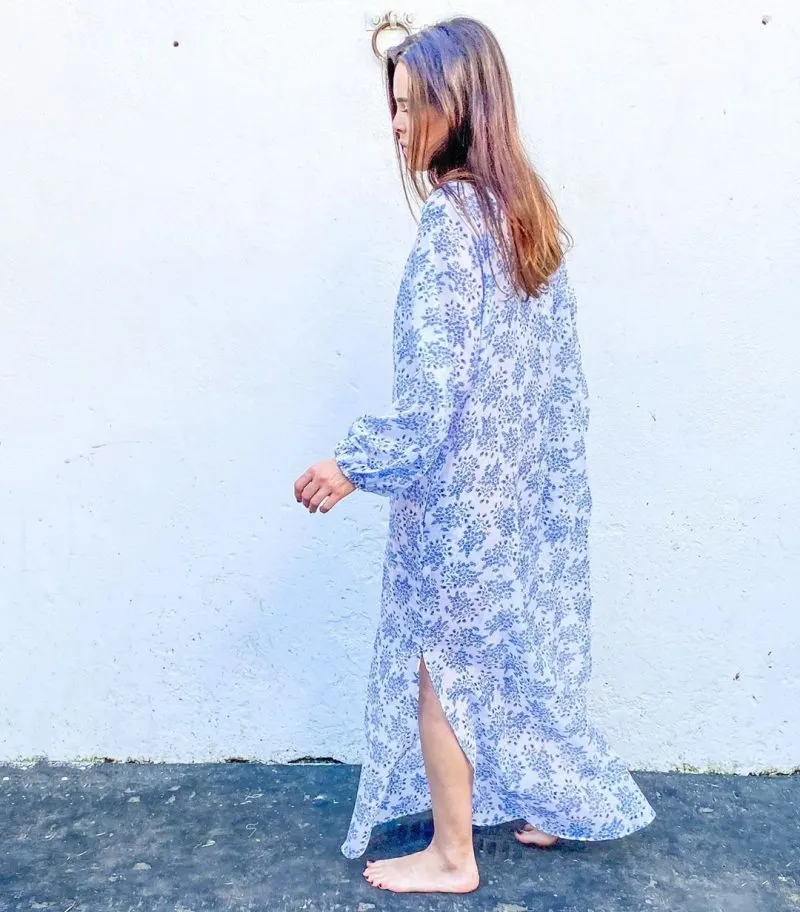 Buy Similar Here
Color-block Caftan With Belt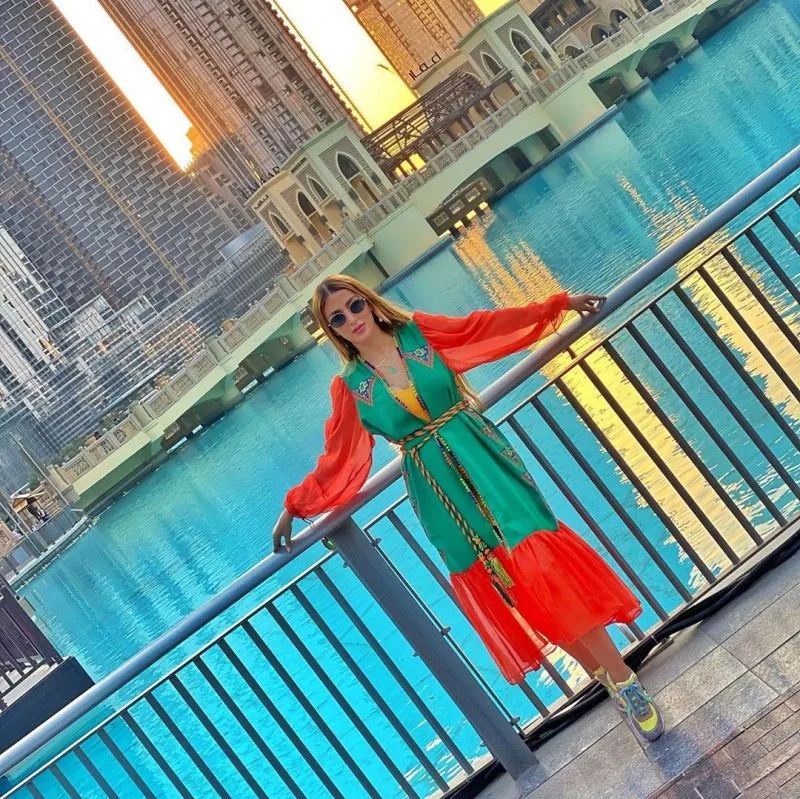 Buy Similar Here
Pleated Caftan In Yellow With Floral Print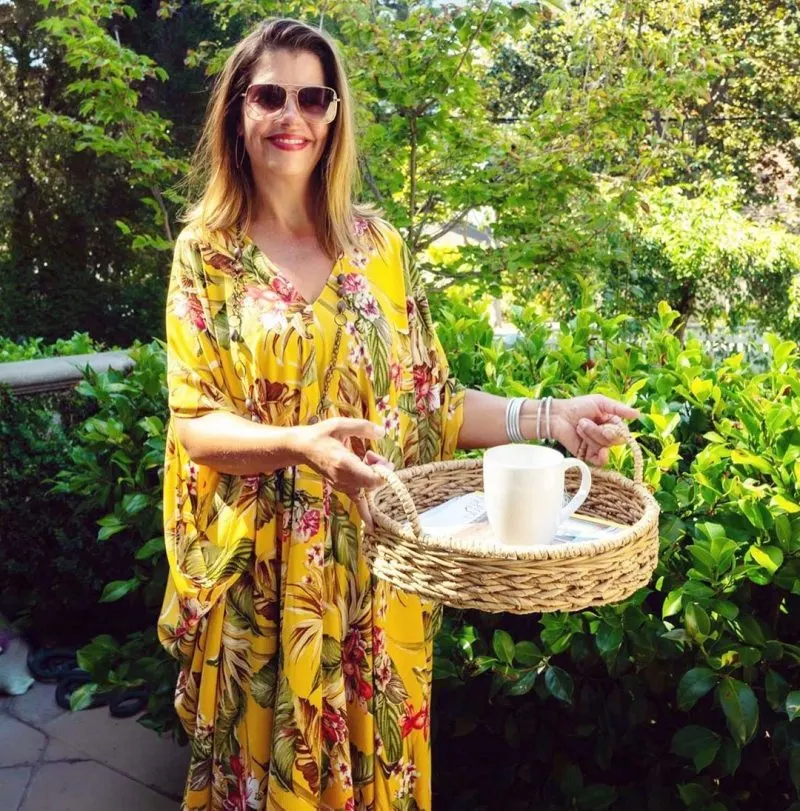 Buy Similar Here
Rope Printed Black Maxi Caftan
Buy Similar Here
Boho Gypsy Style Maxi Caftan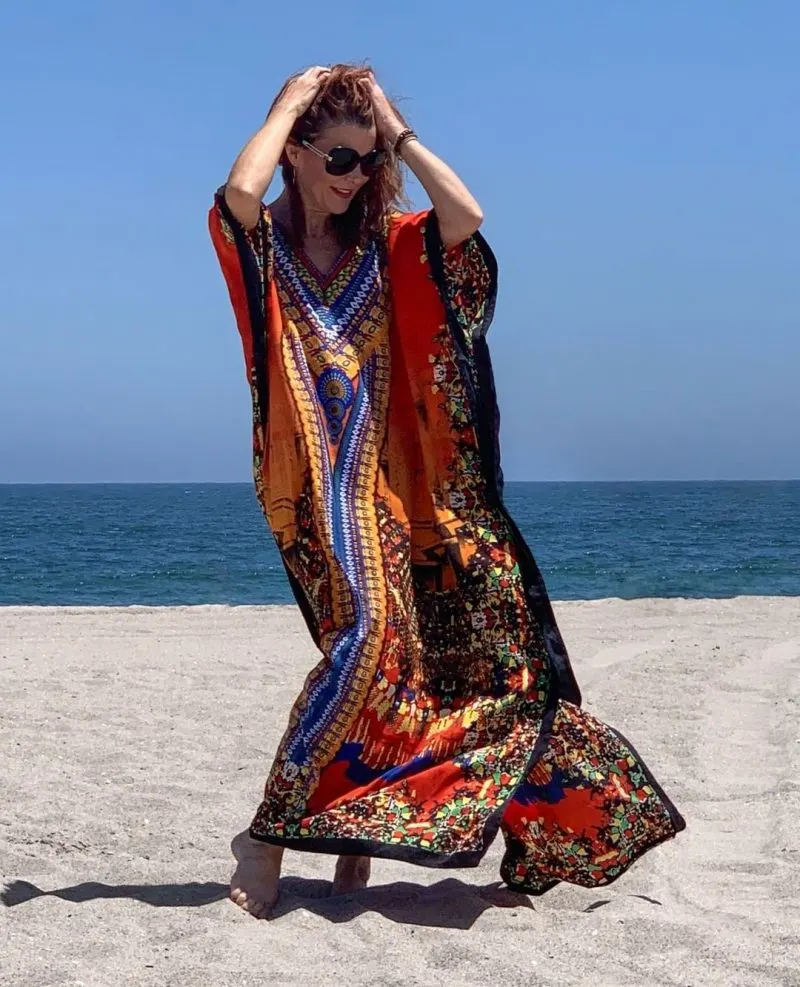 Buy Similar Here
White Caftan In Black Print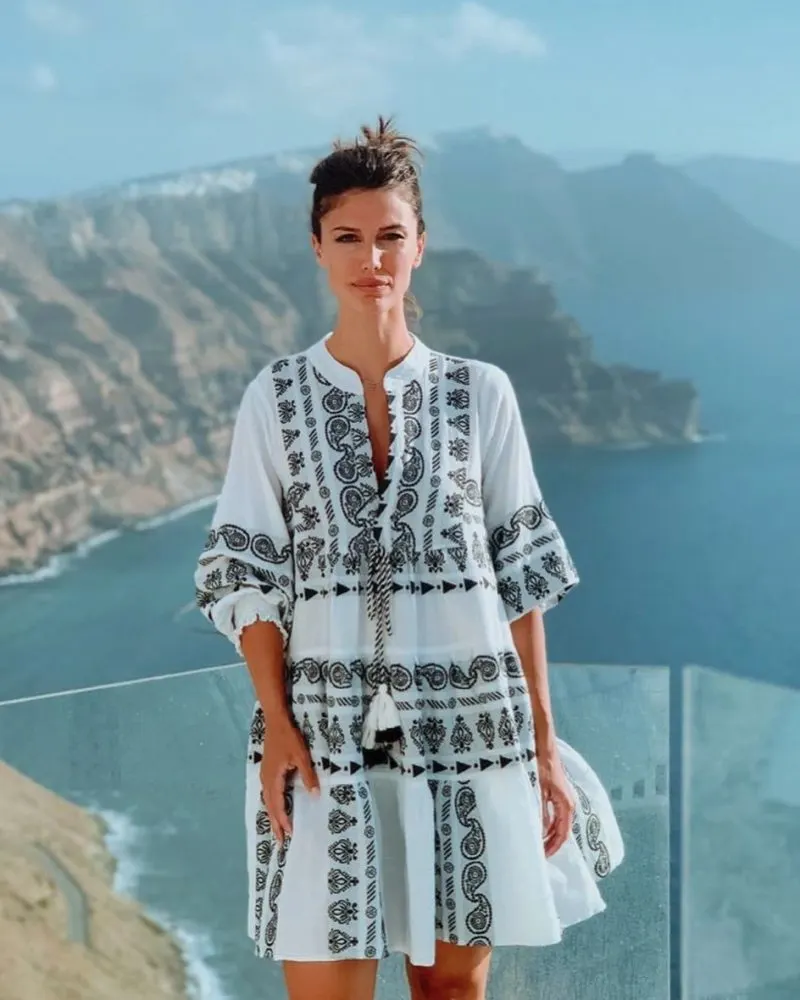 Buy Similar Here
A Simple White Caftan And Wedge Sandals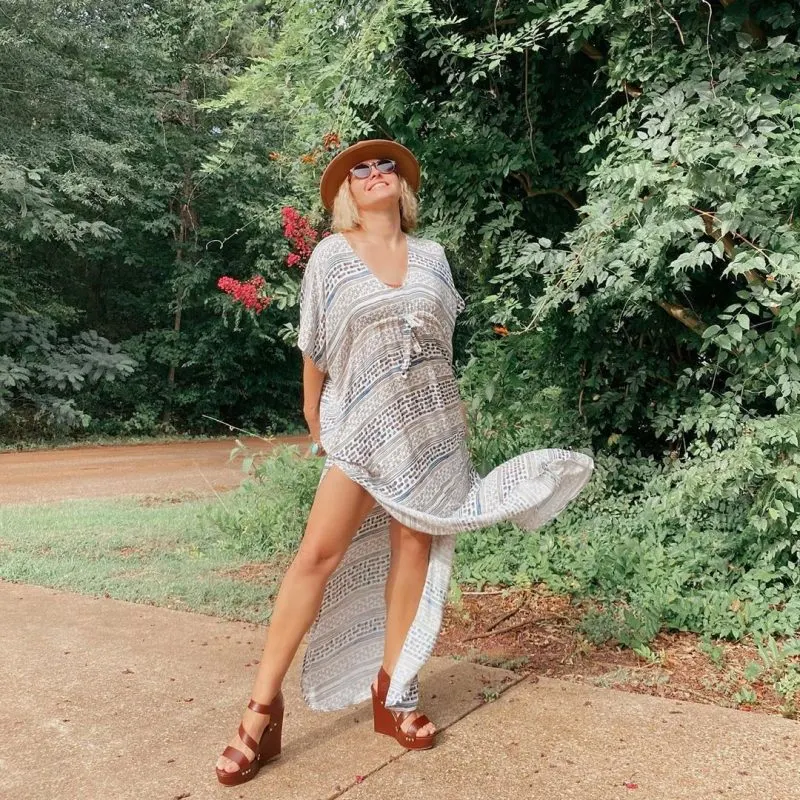 Buy Similar Here
Multi Printed Maxi Caftan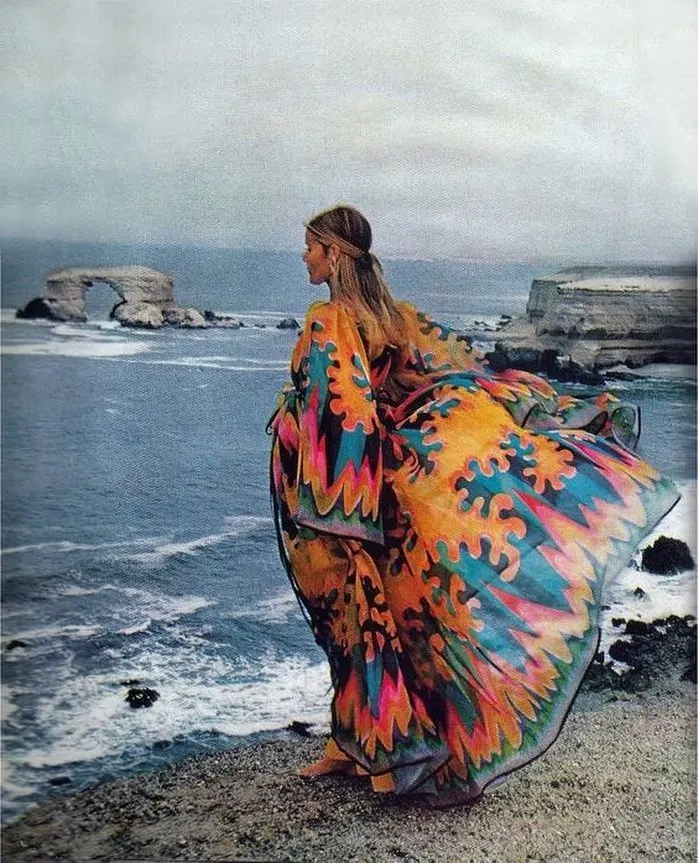 Buy Similar Here
Midi Caftan In Green-Pink Print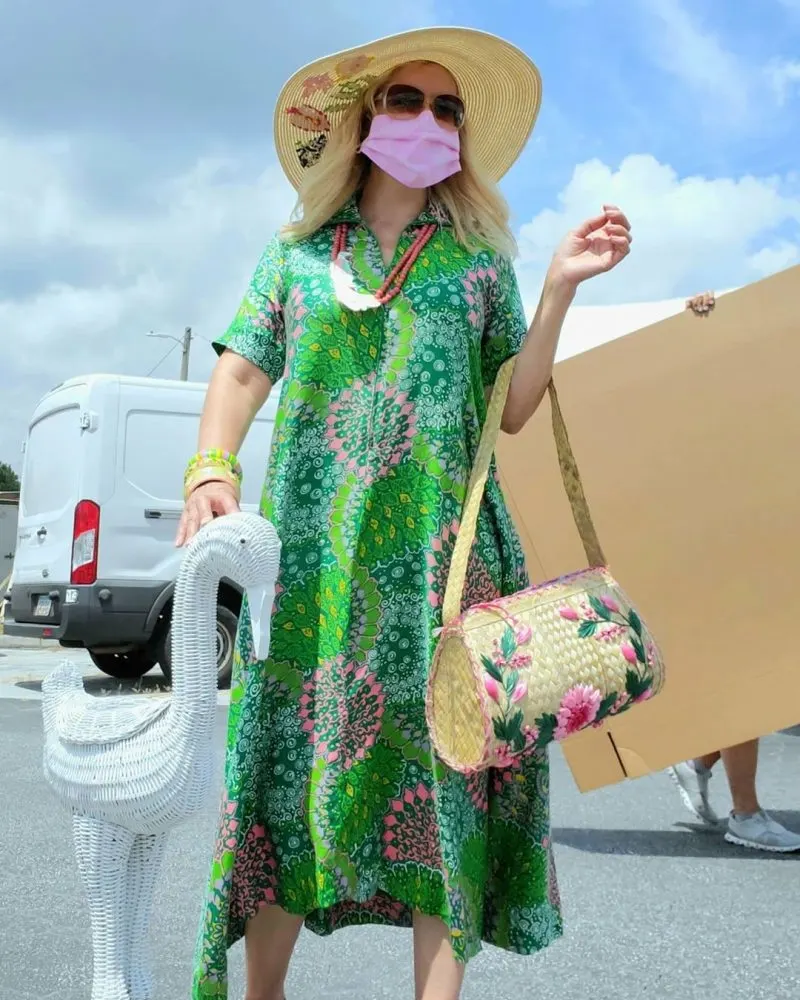 Buy Similar Here
Sleeveless Maxi Caftan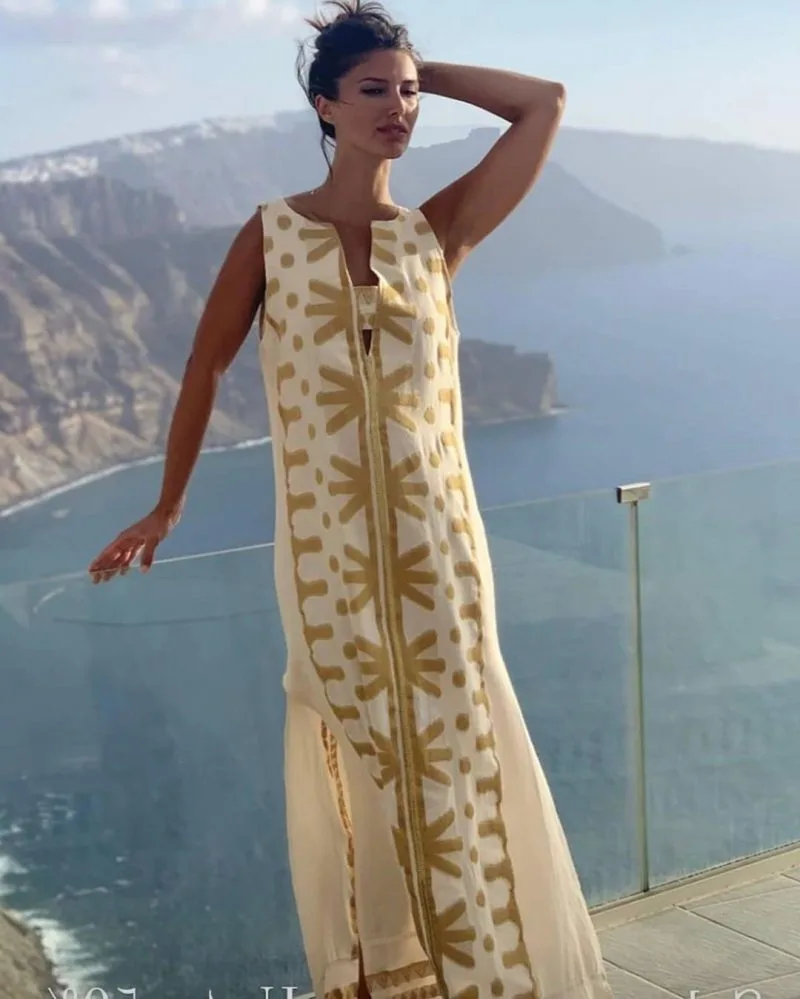 Buy Similar Here
Floral Maxi Caftan In White Color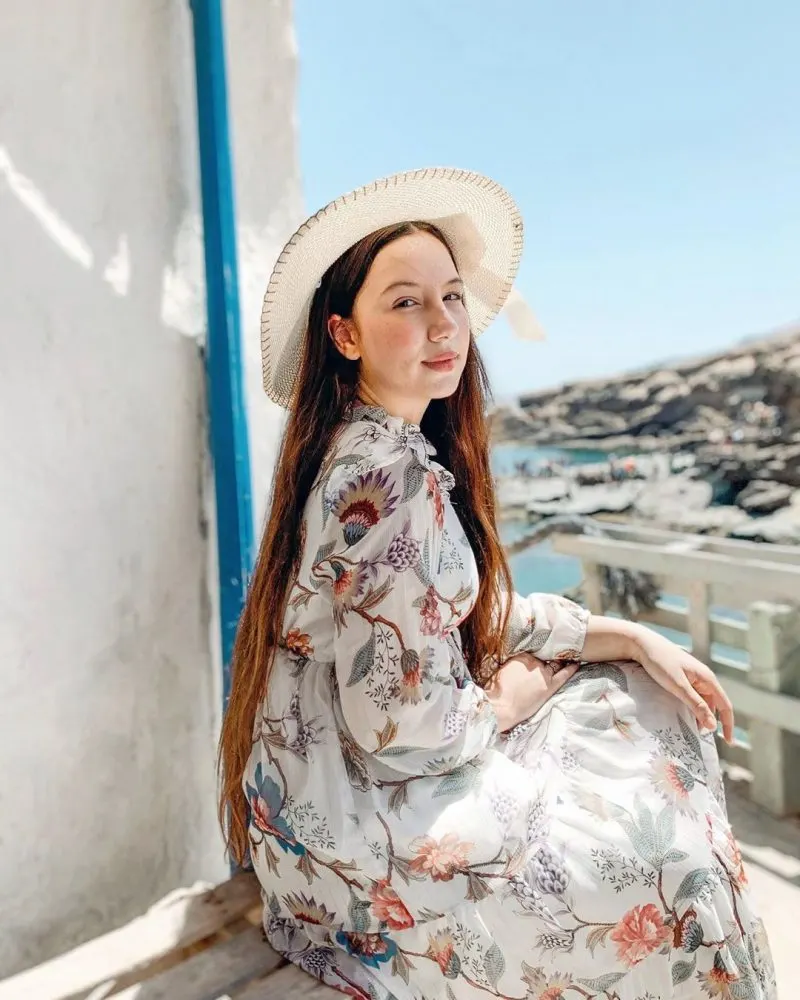 Buy Similar Here
Salmon Orange Maxi Caftan

Buy Similar Here
Animal Print Maxi Caftan With Denim Cut Offs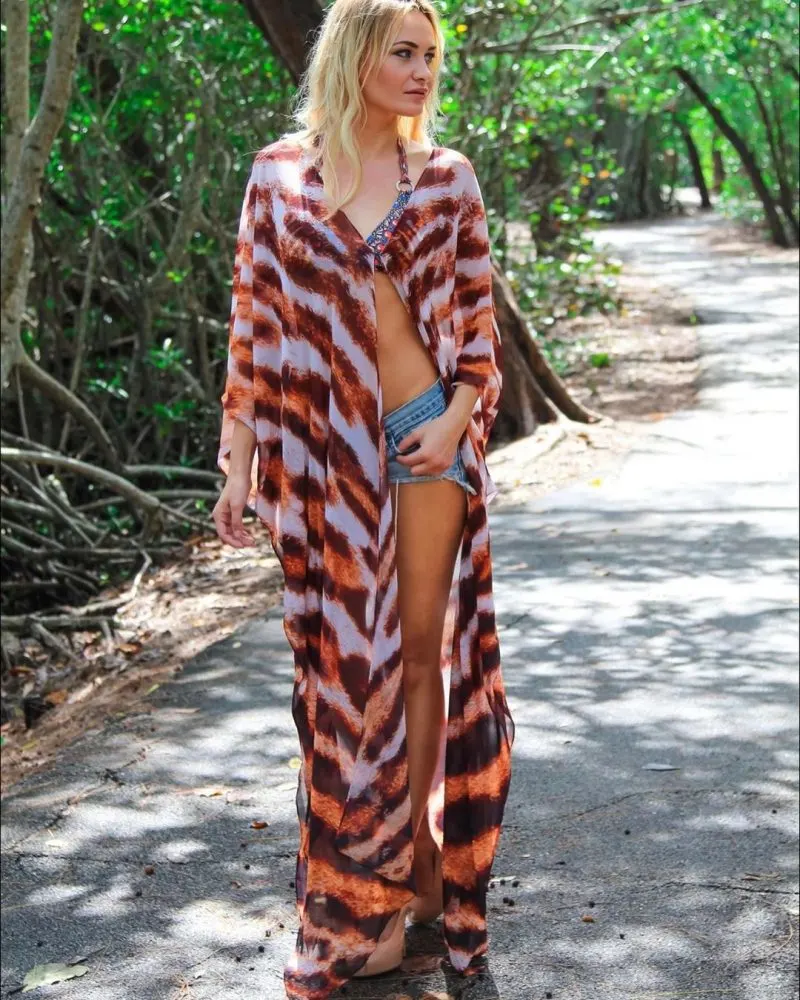 Buy Similar Here
Tiger Print Caftan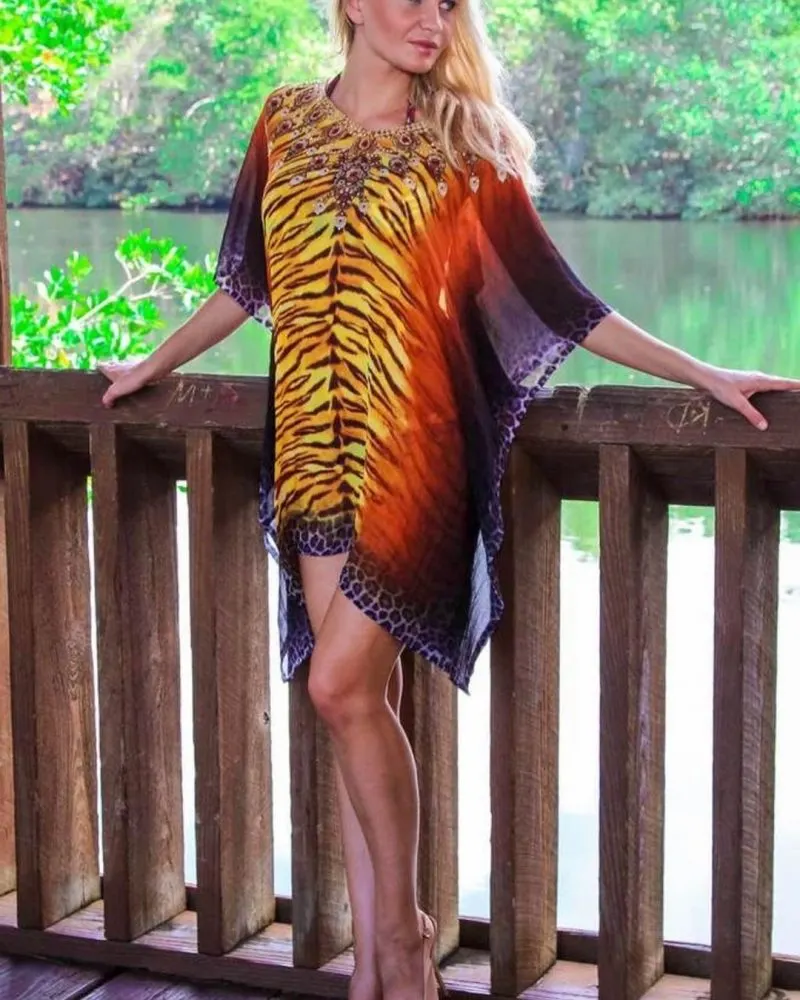 Buy Similar Here
Multi-Printed Caftan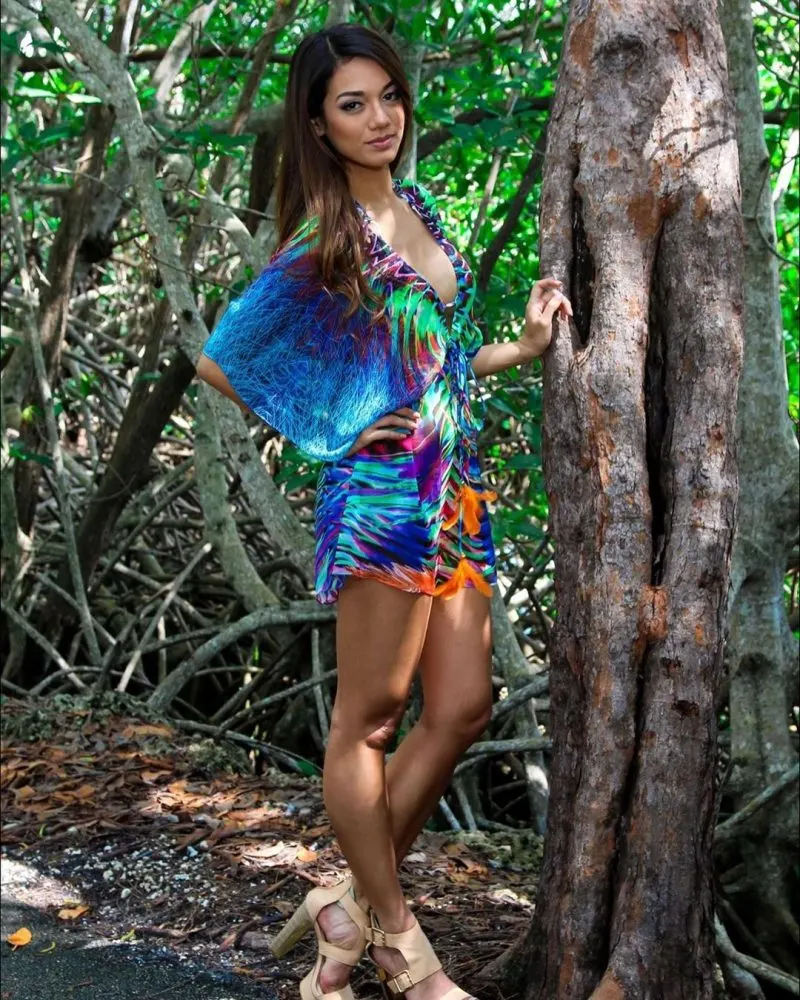 Buy Similar Here
Buy Similar Here
Fuchsia Midi Caftan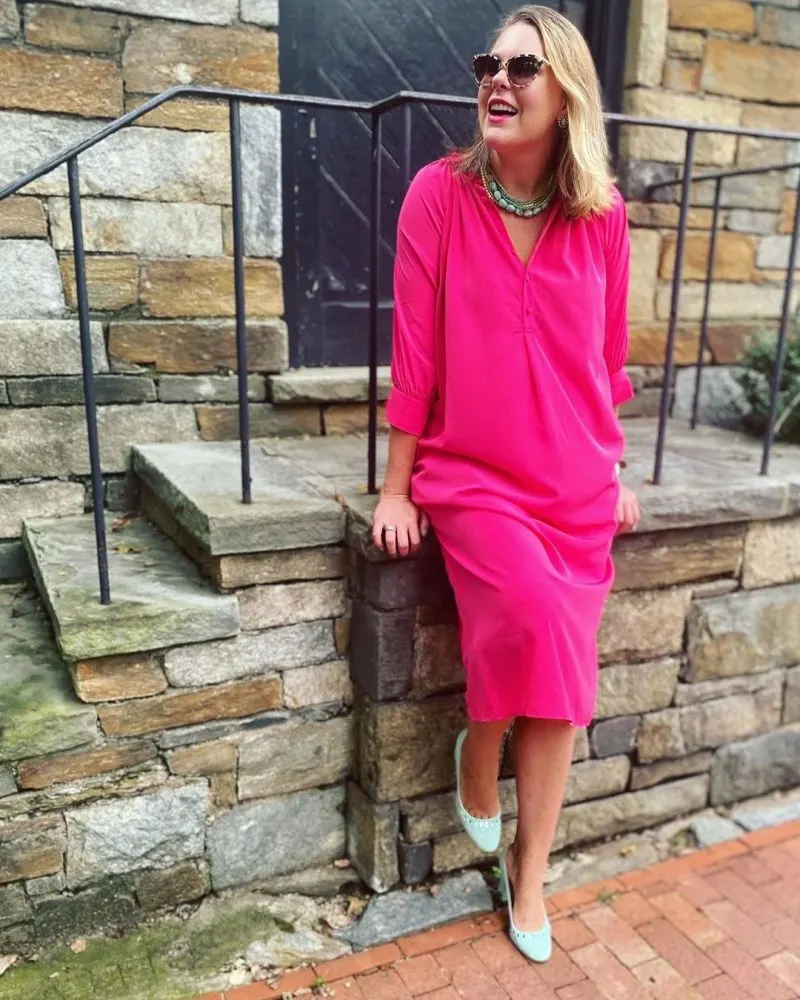 Buy Similar Here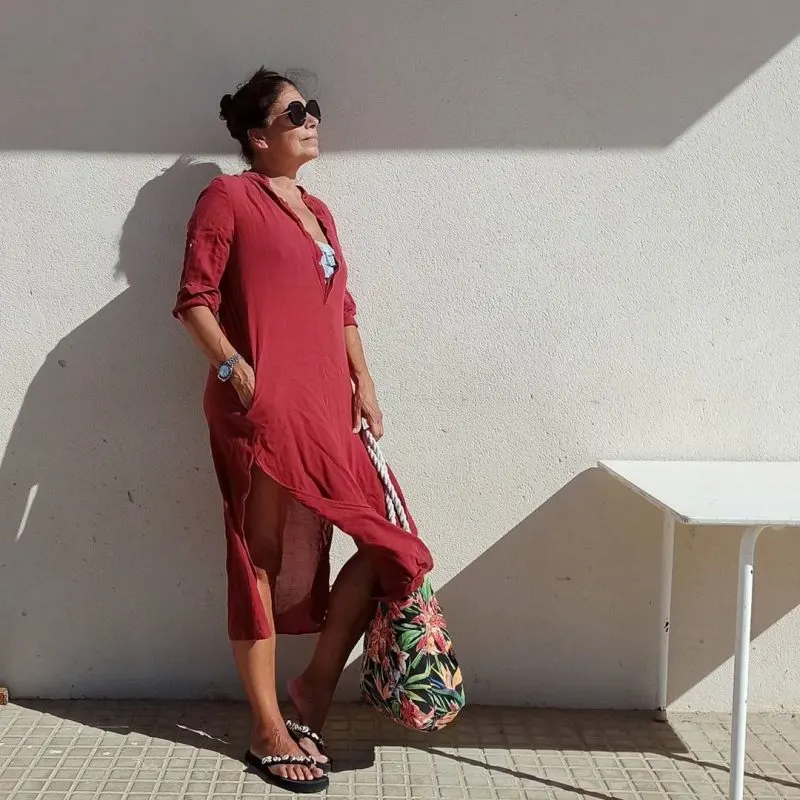 Buy Similar Here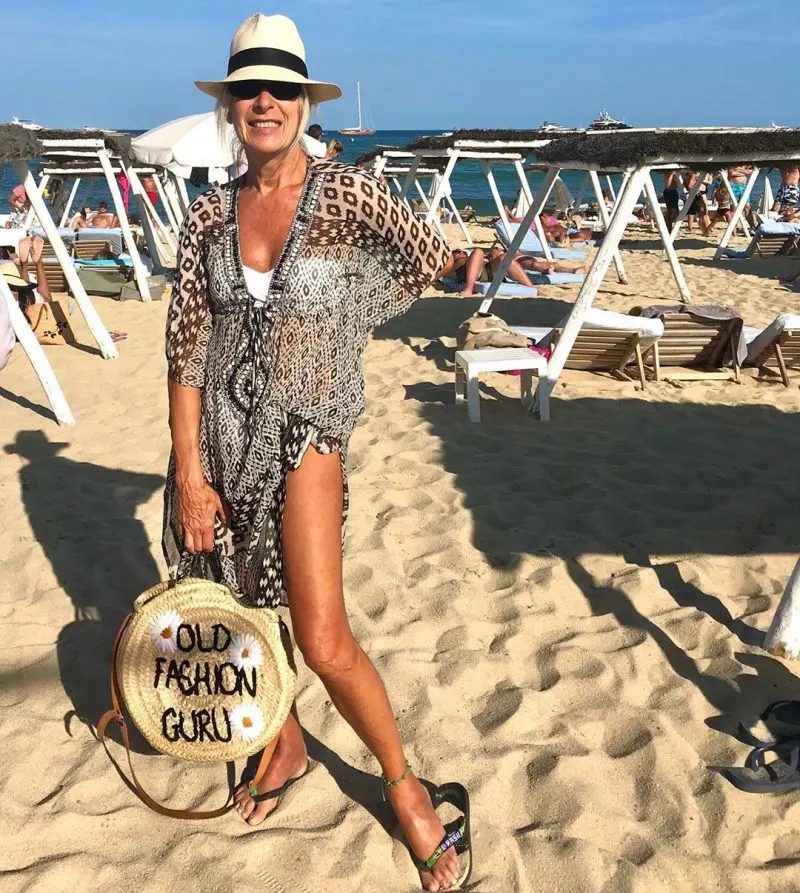 Buy Similar Here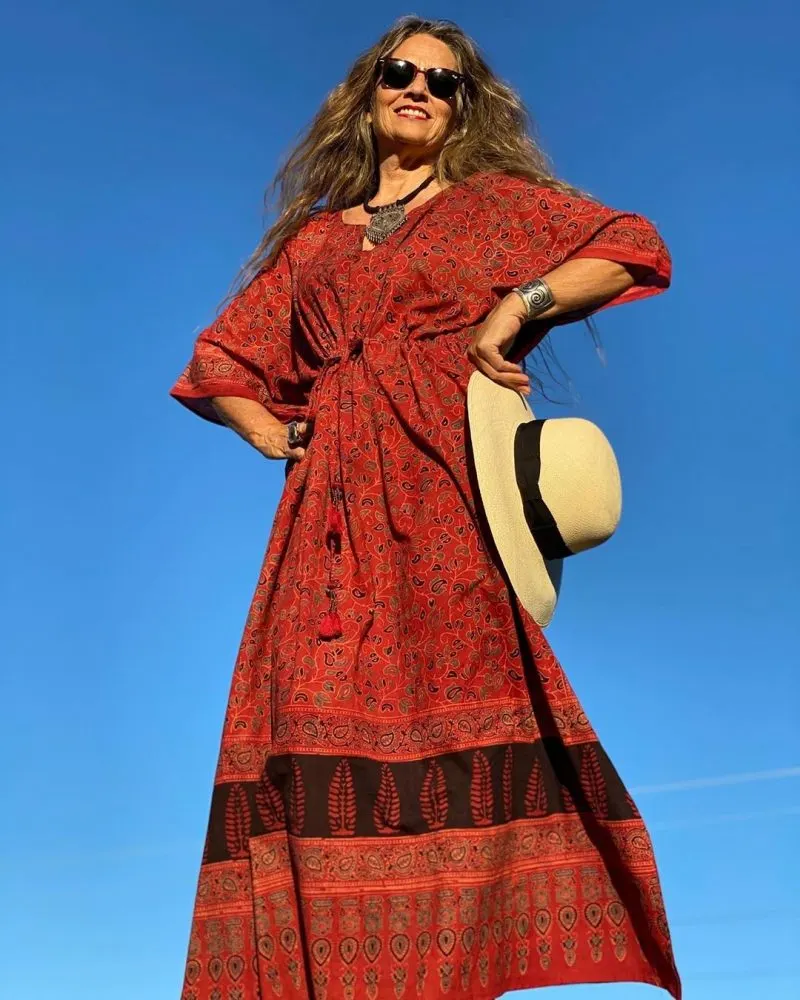 Buy Similar Here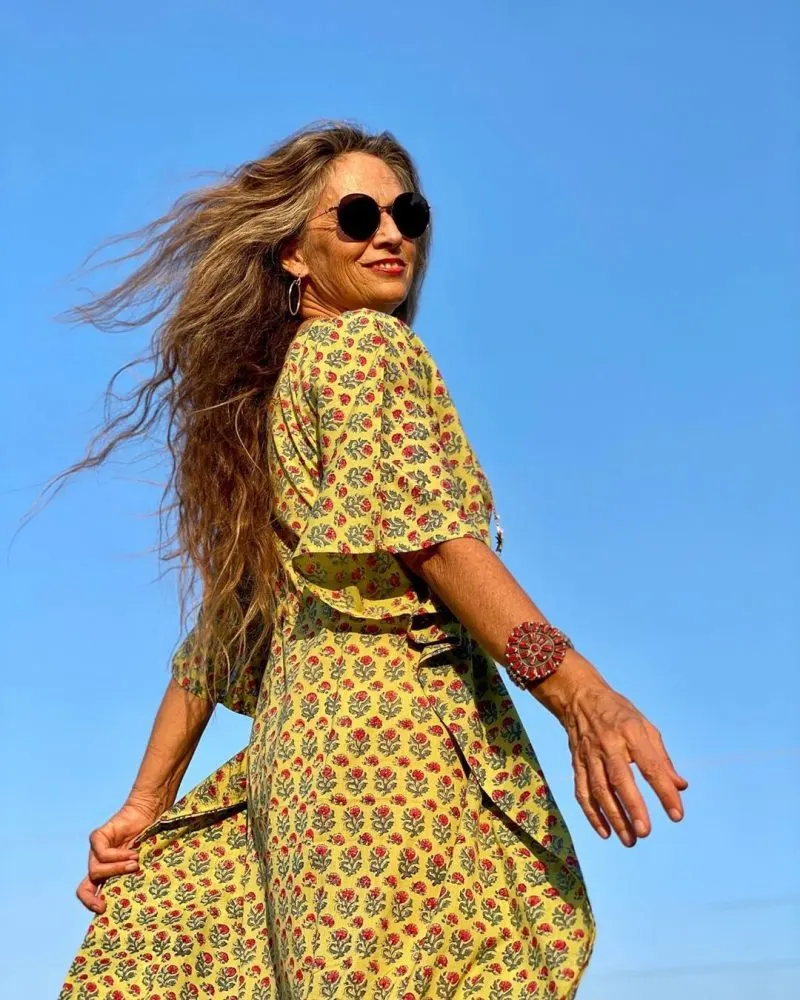 Buy Similar Here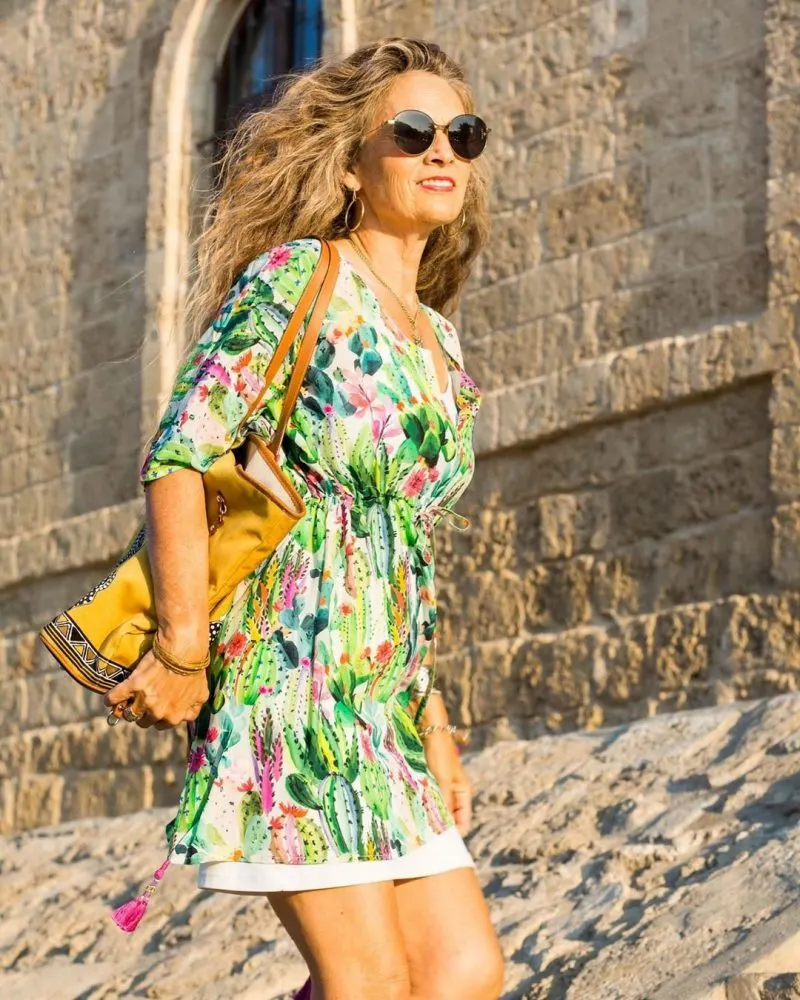 Buy Similar Here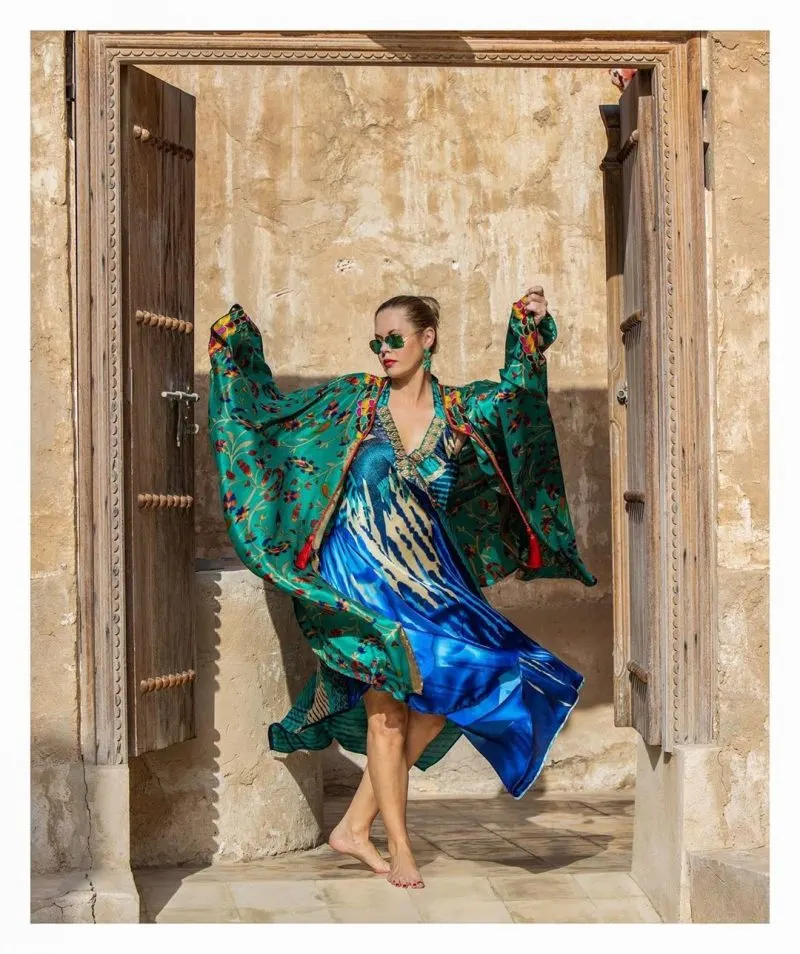 Buy Similar Here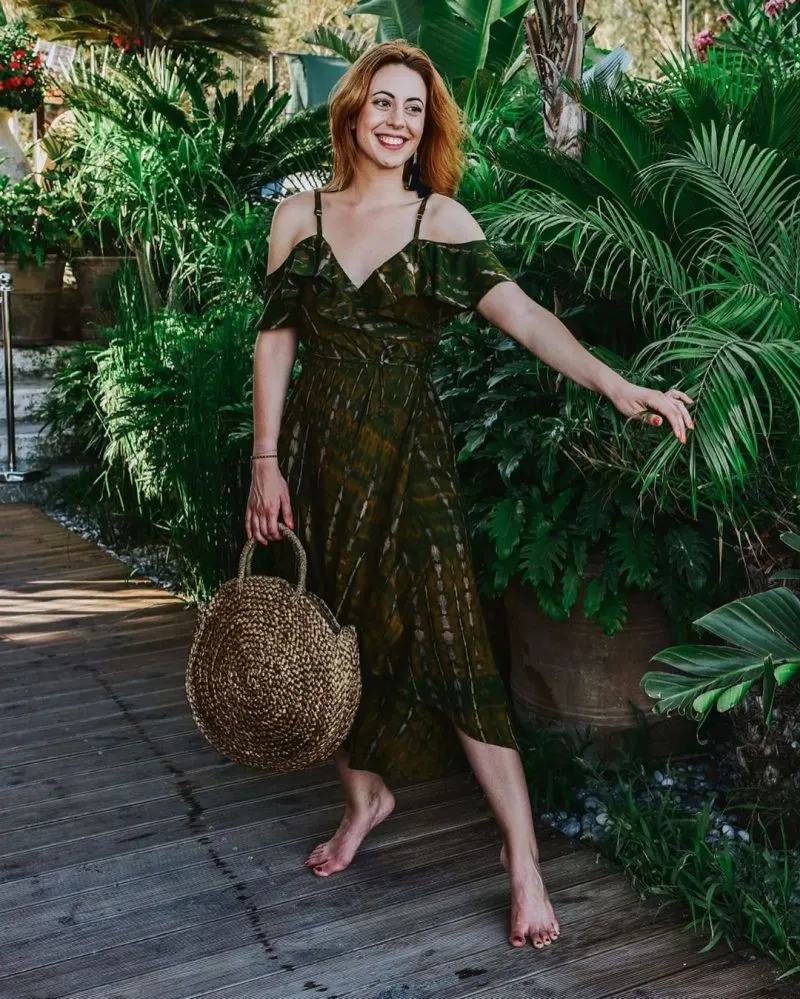 Buy Similar Here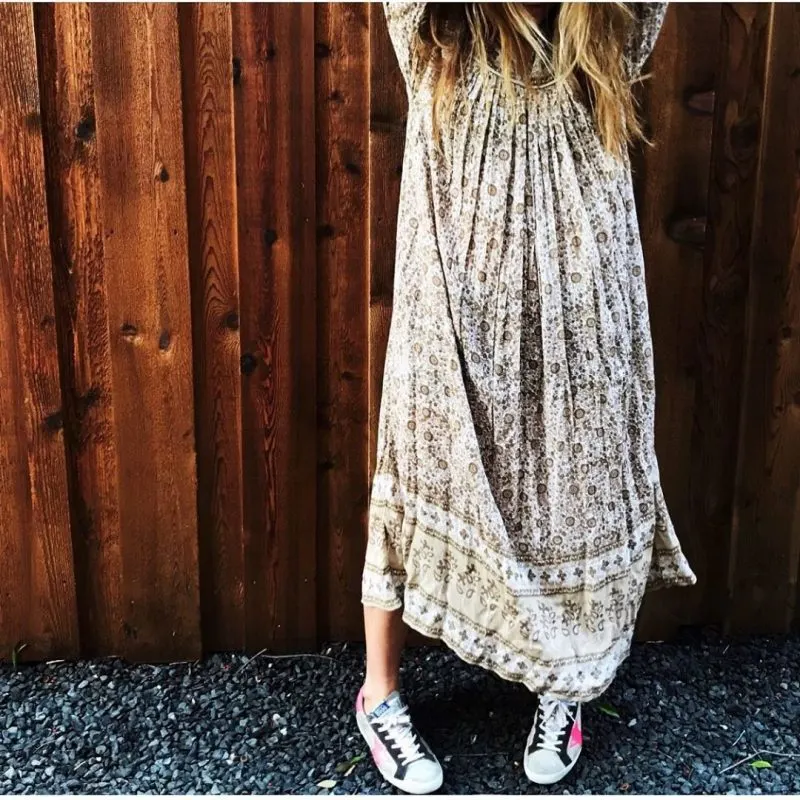 Buy Similar Here
UPDATE
While on Pinterest I saw different types of caftans including the ones in pink, purple, grey, and even white! It was great to see how varied people like their caftan designs. It also depends on the occasion you prefer to wear it.
Caftans are also popular in India and in many other countries. It is a great piece of clothing to have. If you live in a warm climate or country, you can find caftans made from cotton, silk, flowy fabrics or ones with 4-5 yards of fabric. They will make it easy for you to wear and move around while still looking good on your body type.
Some caftans have embroidery or beading done on the top half of the dress.
Caftans are also called Arabian caftans, ethnic caftans or Turkish caftans. There are different types of caftans such as shortened version, a midi length or even a maxi one that will be great if you plan on wearing heels with it.
I personally love this garment for its loose sleeves, which are too long to be called arms and it drapes loosely from the neck to the hemline of the bottom part of the dress/gown. The caftan-style dress has been used by people all over the world, now you can see them around on the streets of Europe and North America. There are many kinds of caftan styles that you can buy from any department store or from online stores: solid color caftans, embroidered caftans, beaded caftans and more.
Here are my personal 8 favorite ways how to wear caftans:
1) First look consists of a white caftan with a light blue headscarf and white slides.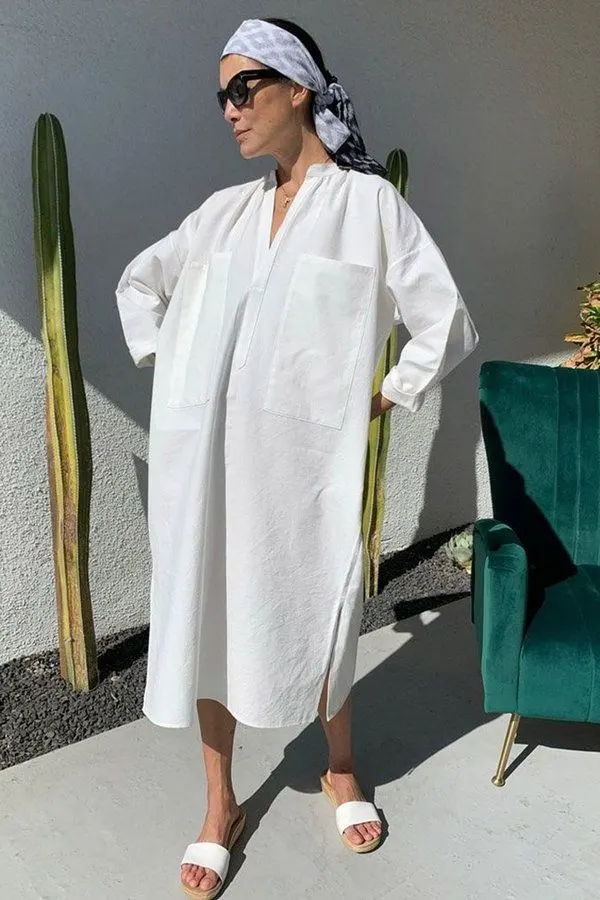 Buy Similar Here
2) A black caftan is worn with oversized sunglasses and cool black leather flat slides.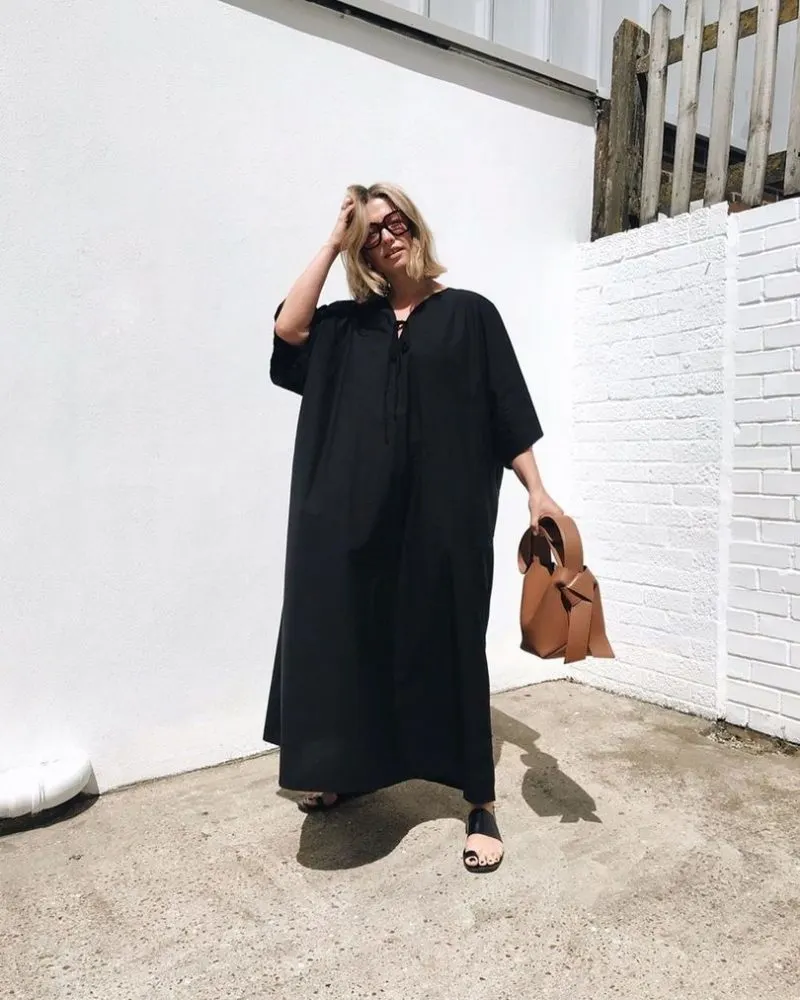 Buy Similar Here
3) The pastel pink maxi one is pretty chic, styled with cat-eye shades and flat sandals.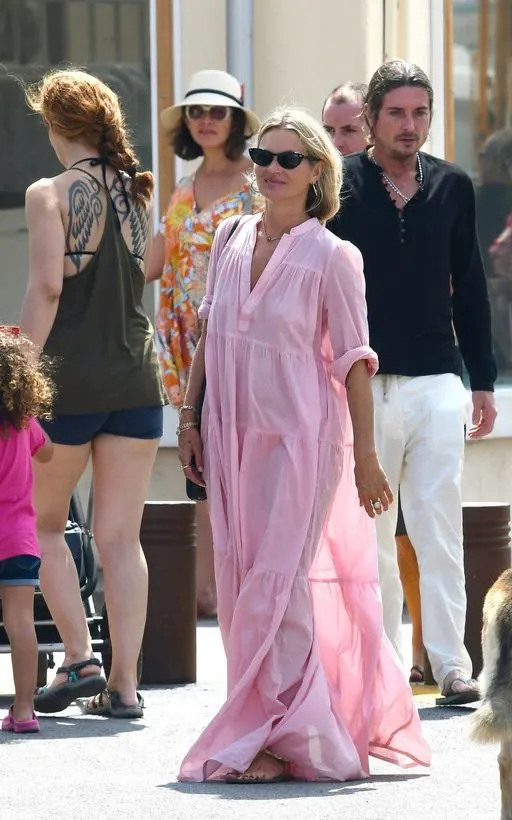 Buy Similar Here
4) Another chic choice, go for a black-and-white design and layer it over a black turtleneck top teamed with black pants and sandals, love the sunglasses.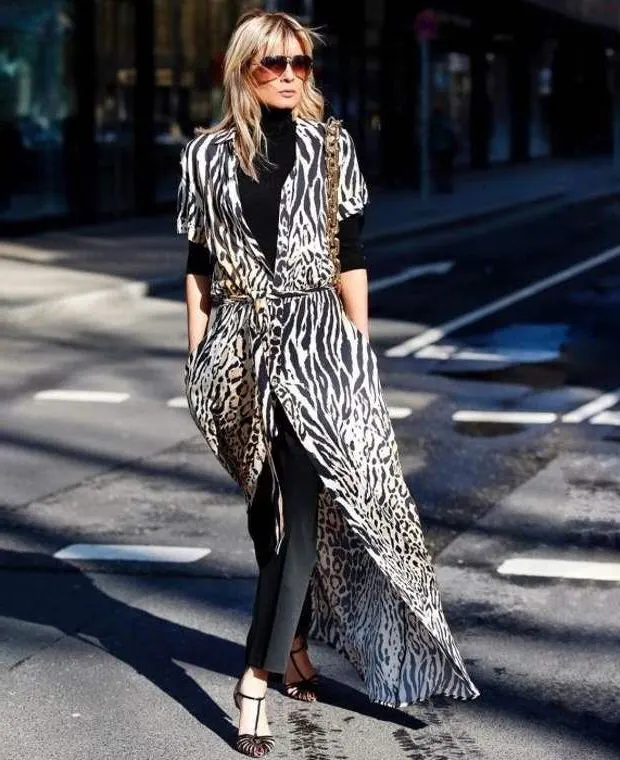 Buy Similar Here
5) The white floral caftan looks cute with these T-strap sandals.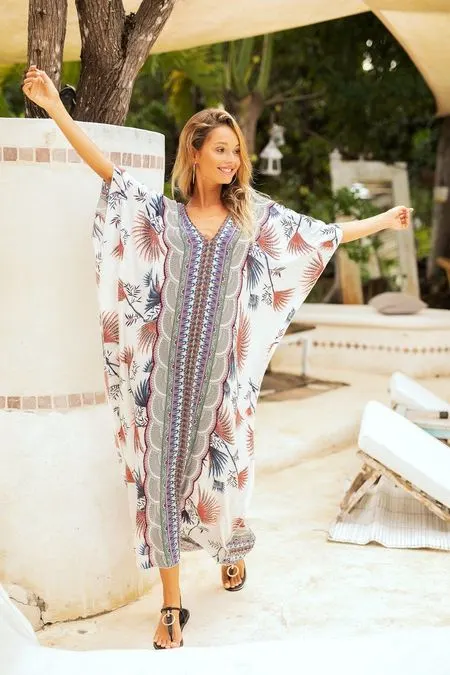 Buy Similar Here
6) A white and black striped one looks great layered over a black bikini set.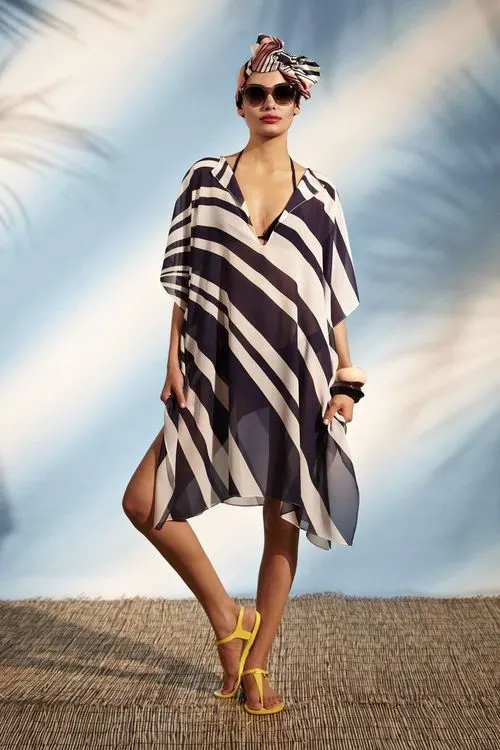 Buy Similar Here
7) A dark blue caftan is ideal for beachwear and cocktail rooftop parties.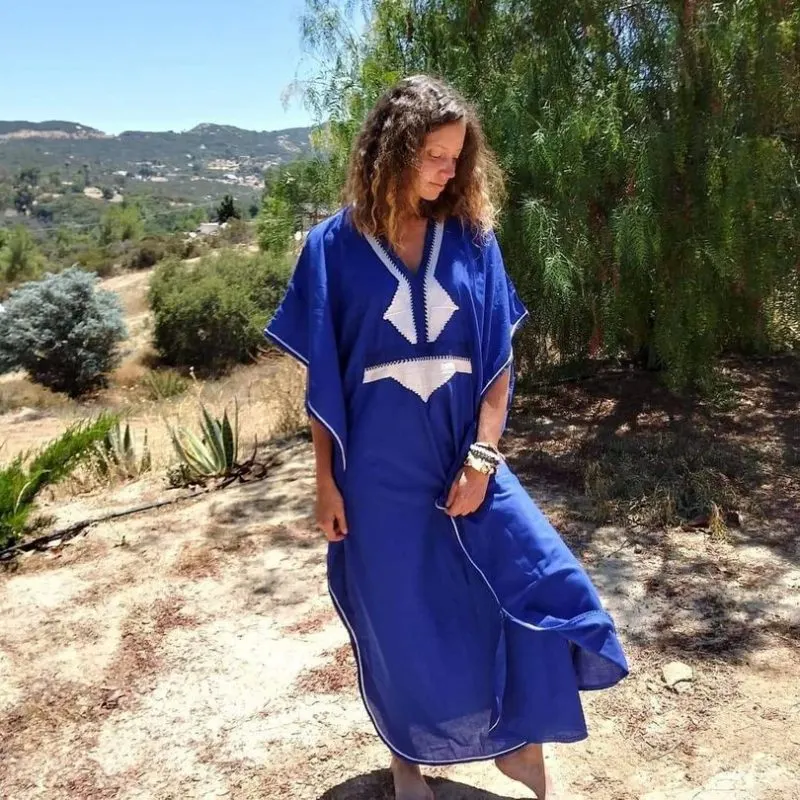 Buy Similar Here
8 ) A gorgeous maxi pink floral babydoll dress looks stunning with the short sleeves for an even more feminine touch.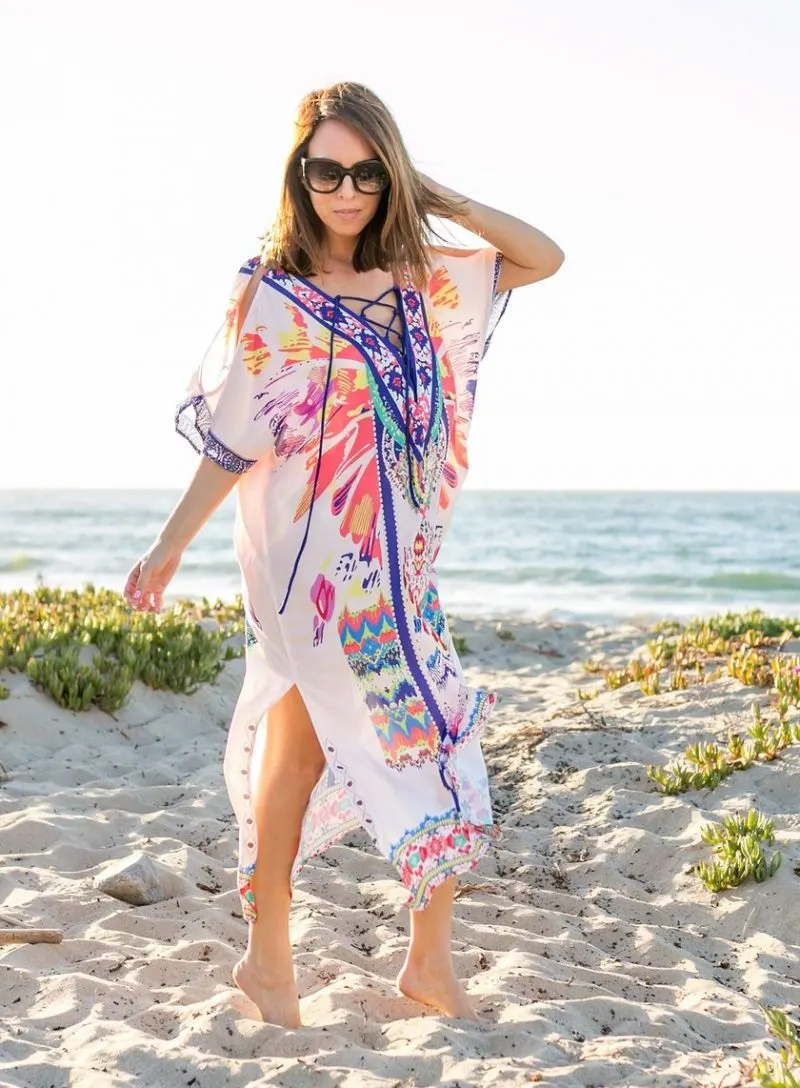 Buy Similar Here