A white is a new black. Today's story is dedicated to women's white bags that can be used for various purposes.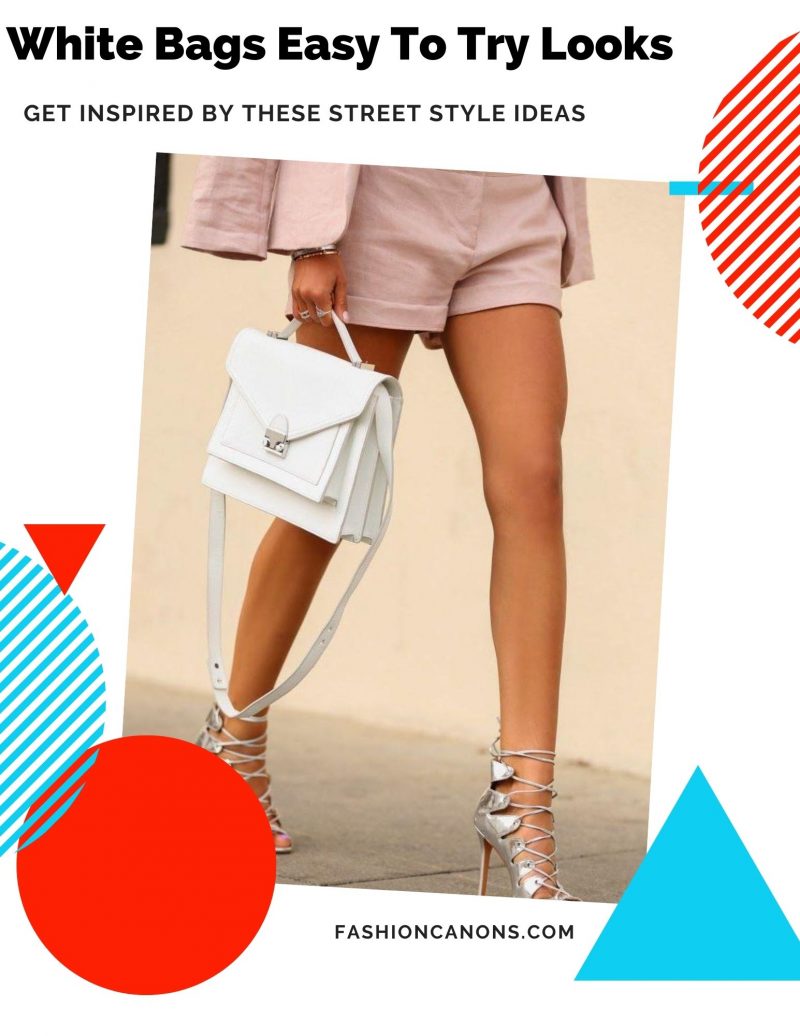 This accessory creates a fabulous update to the whole outfit. Why are white bags having a moment this year? The white color y itself is bright, but at the same time, it's neutral. If you are using it as an accessory, then you can always get away from looking dull. Here are shown party and daily use white bags that create a harmonious update to its wearer's outfit.
Imagine yourself wearing a neutral color top with blue jeans and a white bag. The bag adds both playful and sensual touches to the whole look. If you still asking yourself should you or should you not wear white bag this year, then I've got a lovely street style collection you can rely on.
White On White
The white on white is always in! How about wearing white bag with white clothes? This combination will definitely brighten up dark winter days. The result should look clean and classy. If you do want to create such look, then choose different white textures. Mix up white leather bag with a chunky knit sweater, white suede jacket, and white denim pants.
Pops Of Colors
Add some pops of color to grab away attention from the white bag. If you are not into a total white look, you can always update your style with bright colors, like neon lime or pastels, like mint or powder pink.
Neutral & White Bag
Play with neutrals if you are sick of bright outfits. This is ideal advice for those who are into classic colors. Think of wearing white bag with a grey outfit or a total black look. Other shades you might be interested in are camel, beige, cream, etc.
Black & White
Go for a classic black and white combination if you want to have some fun. This color combination looks iconic and always in. Trust me, wearing white with black is always a nice idea.
Make White Bag Statement
Make a white bag to be a statement piece. Go for an expensive white bag and make it the center of your outfit. Style it with monochromatic or neutral colored clothes, so that bag always stands out.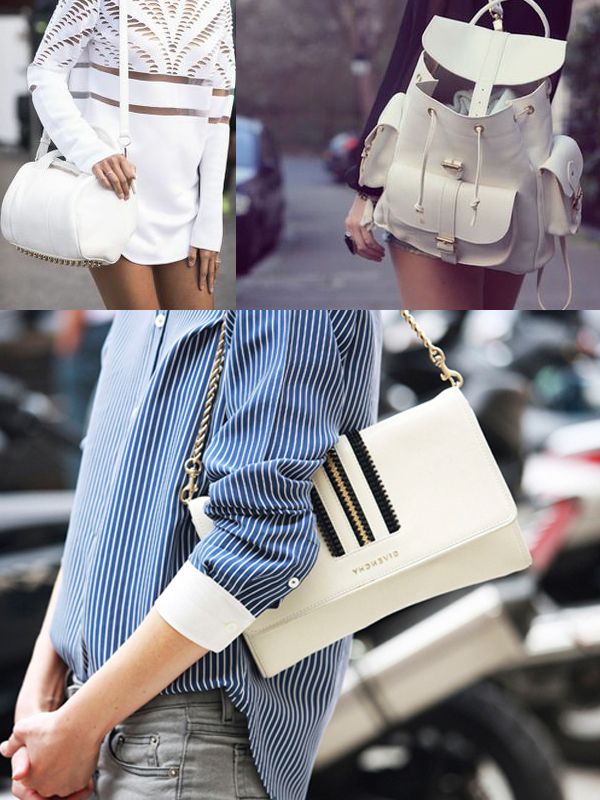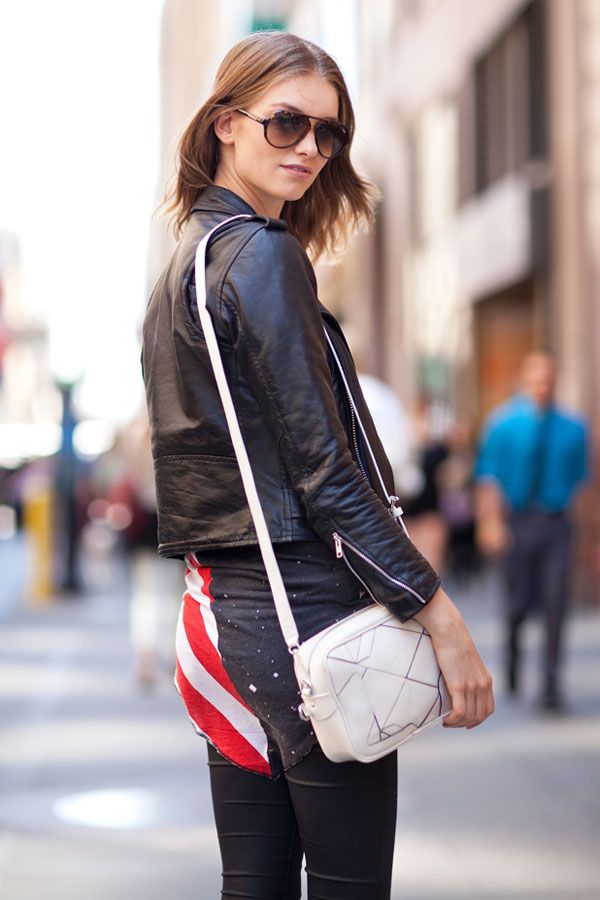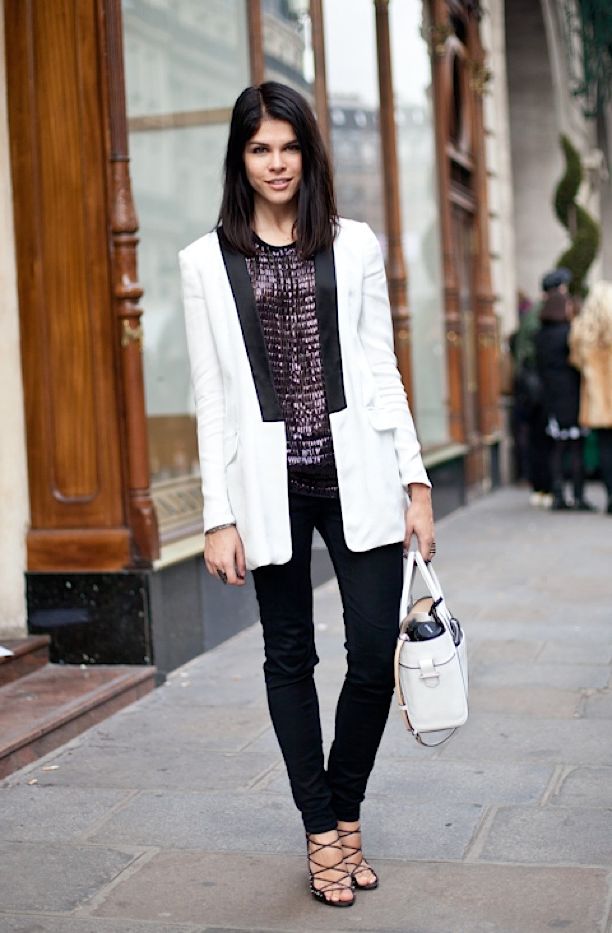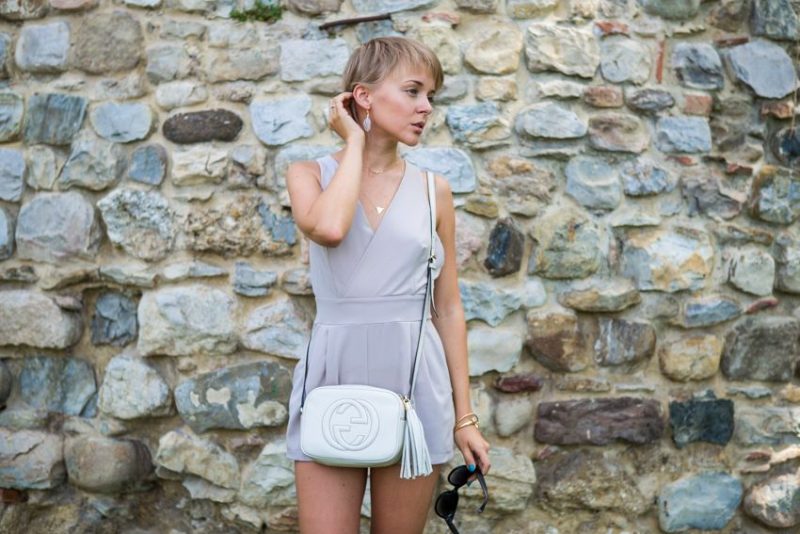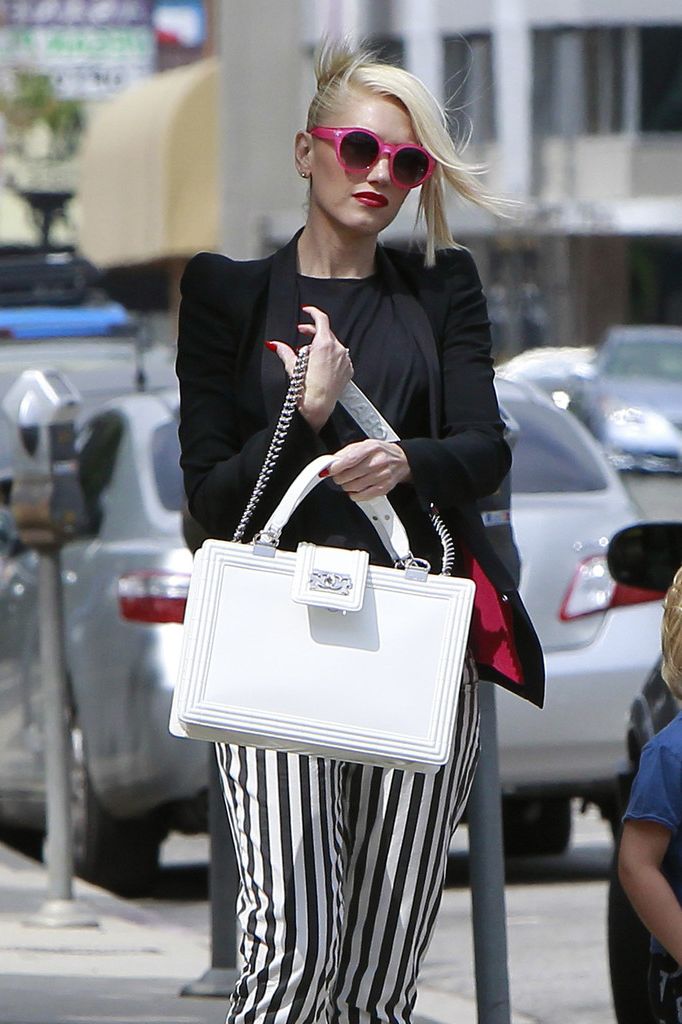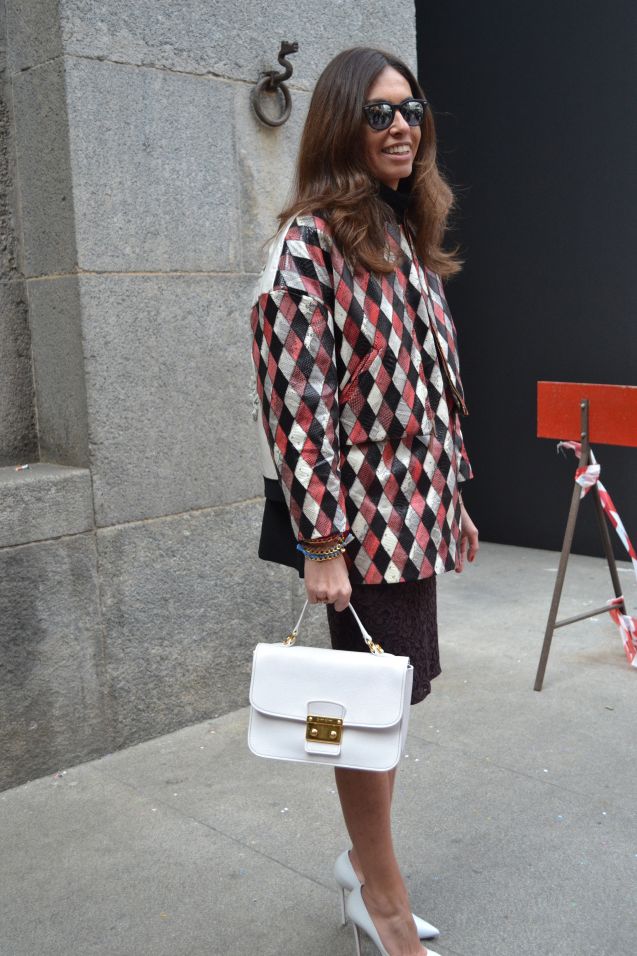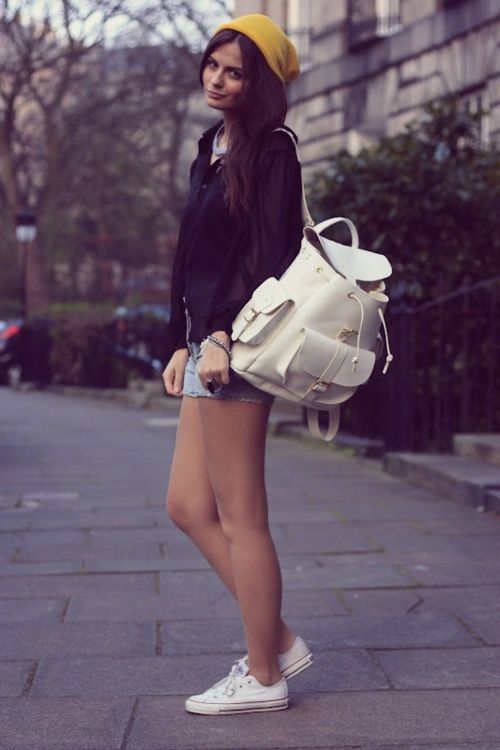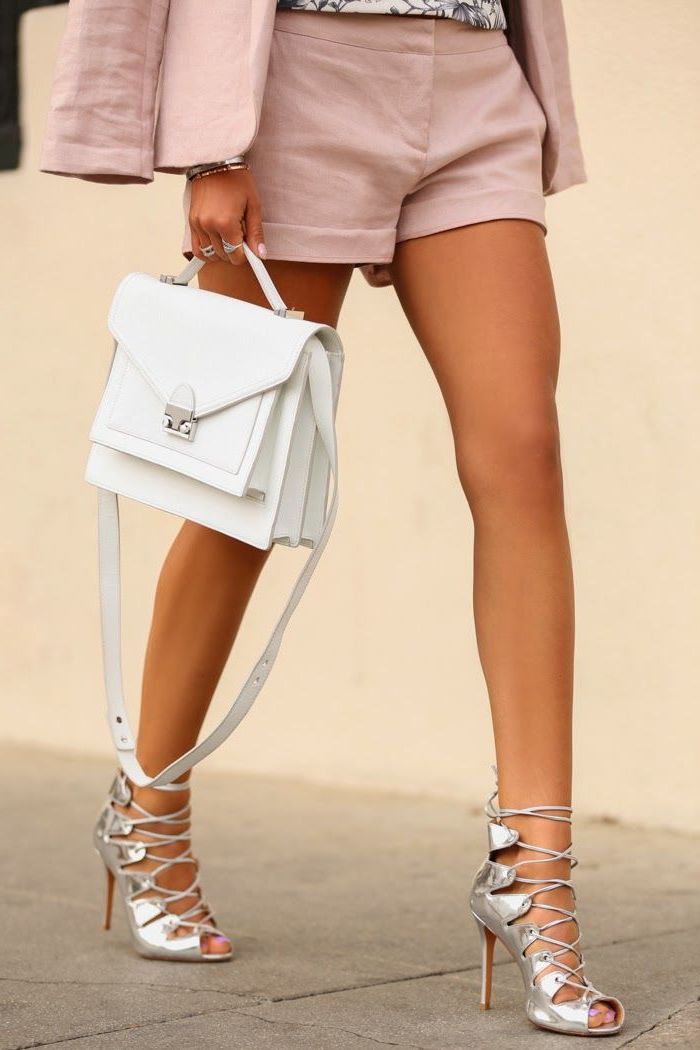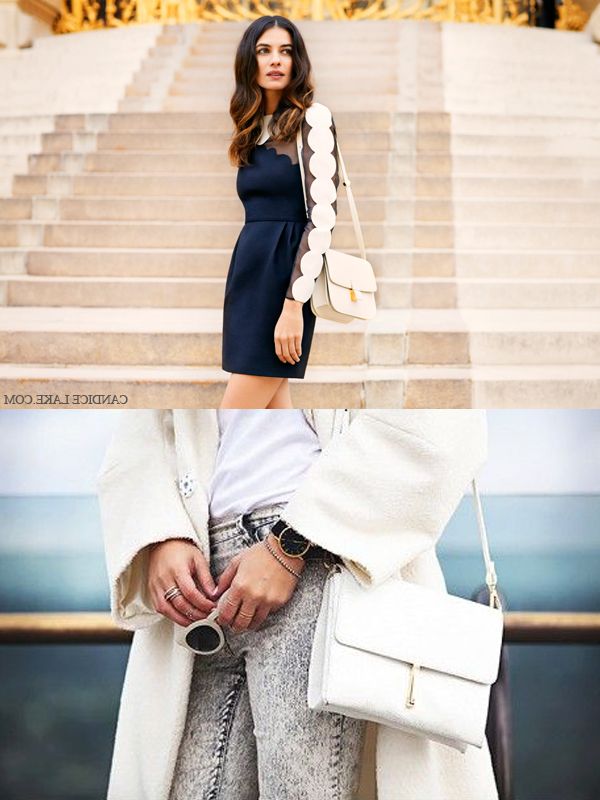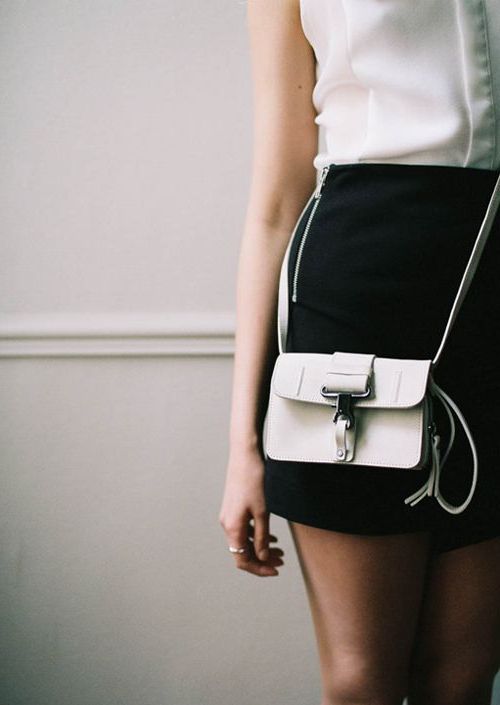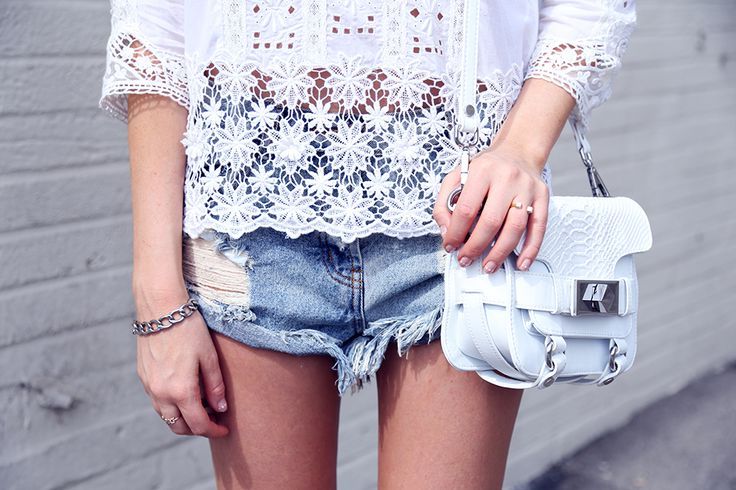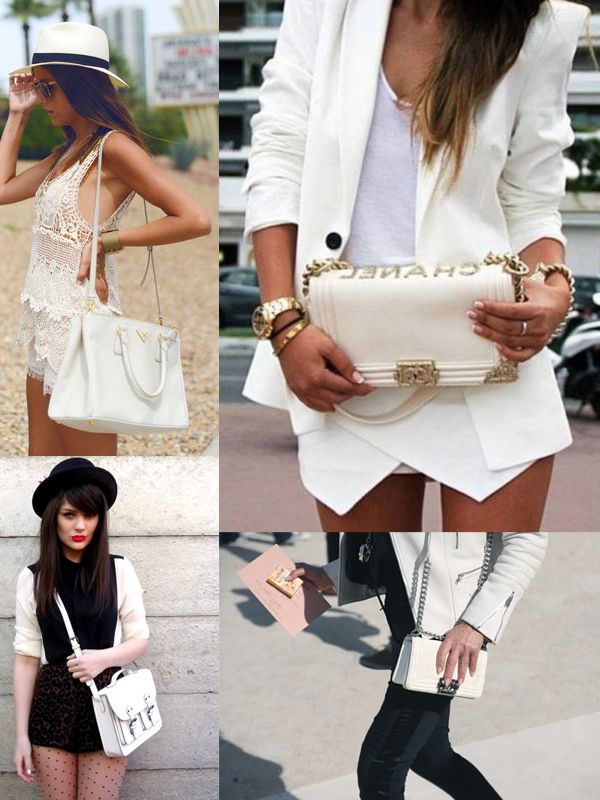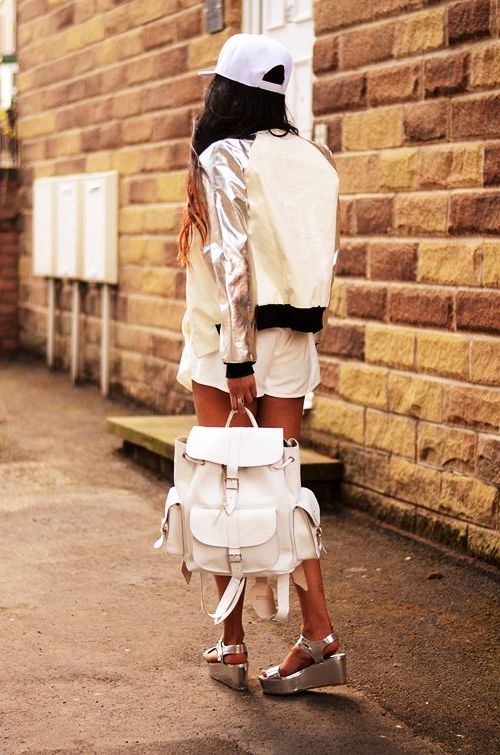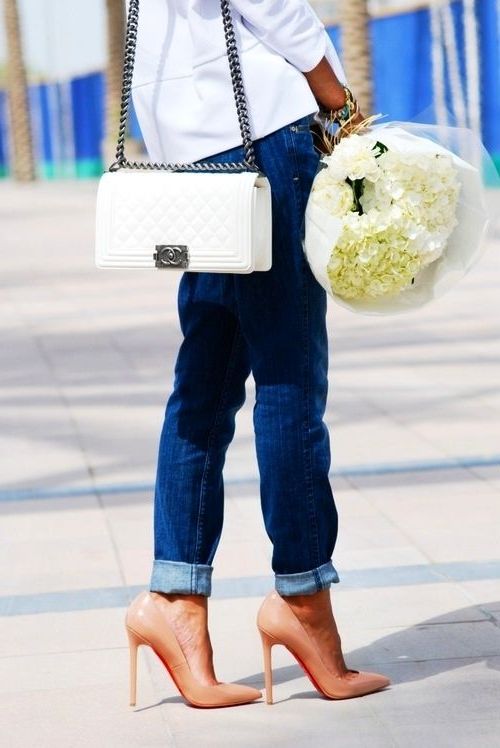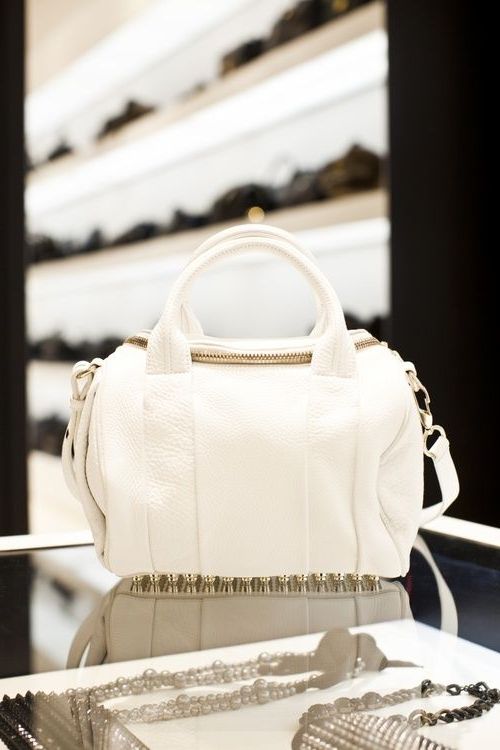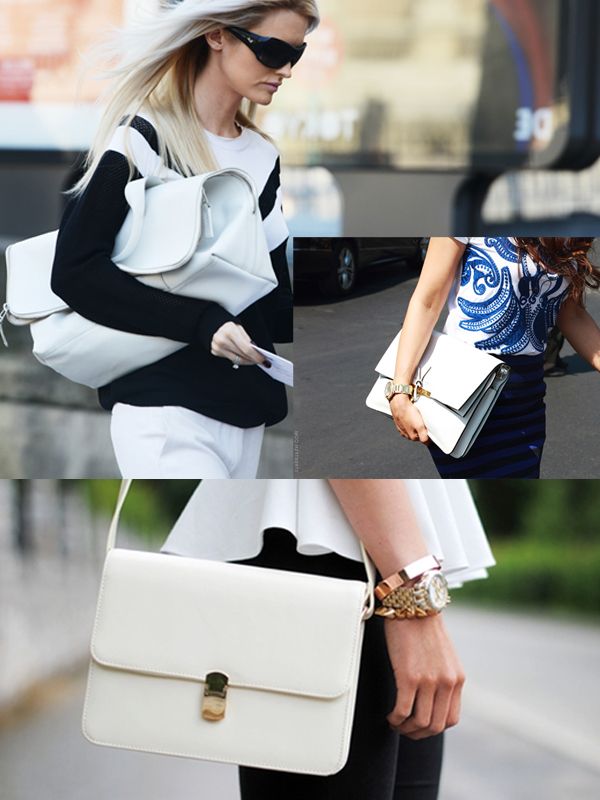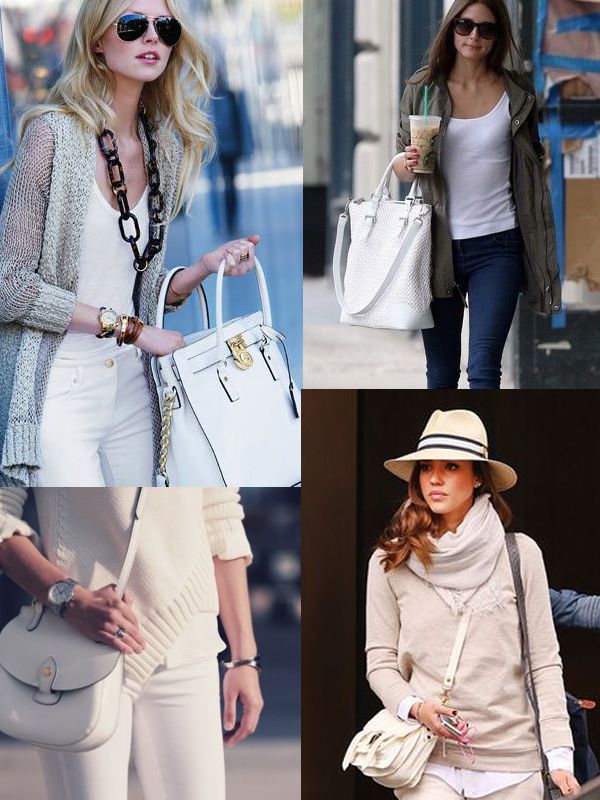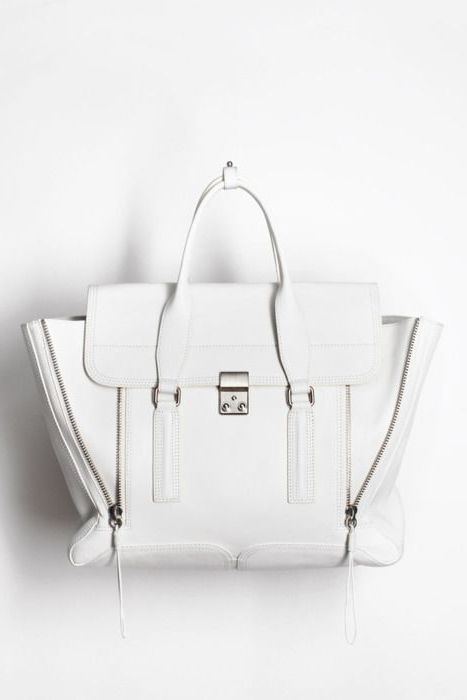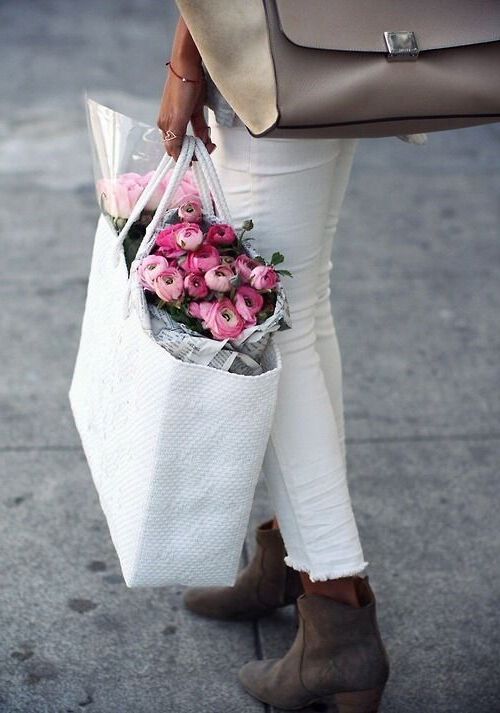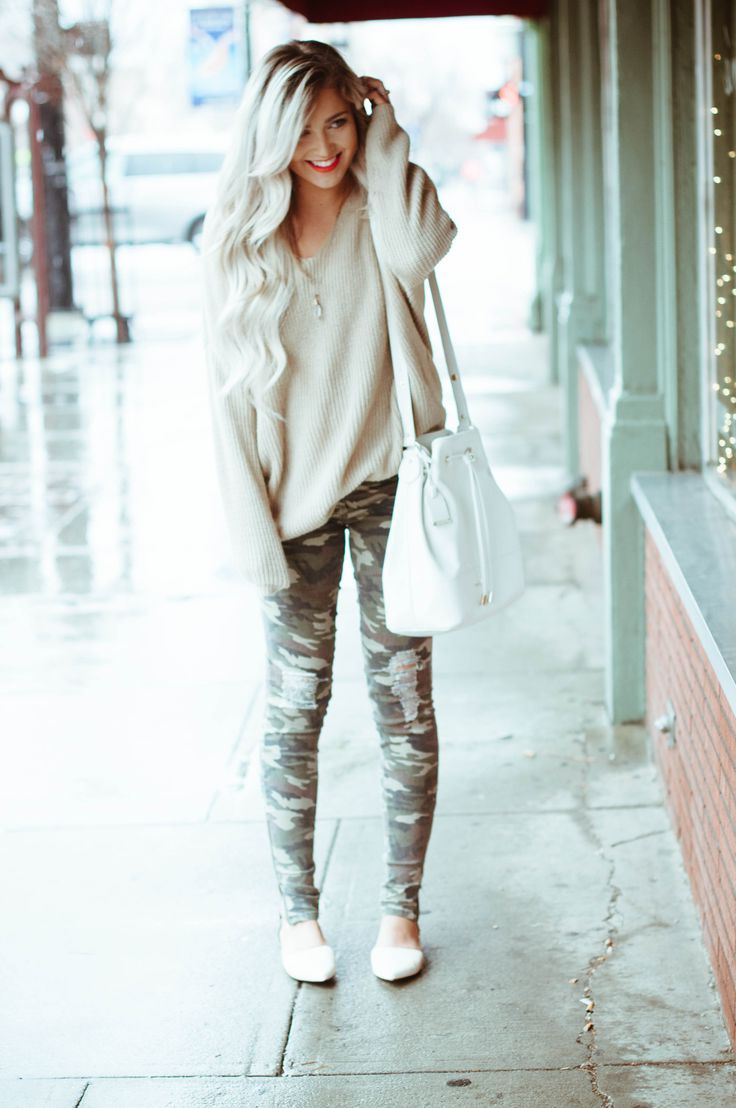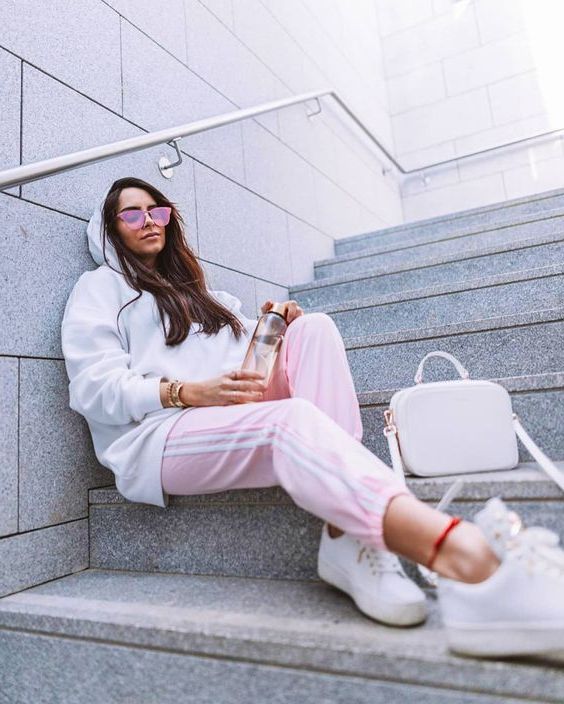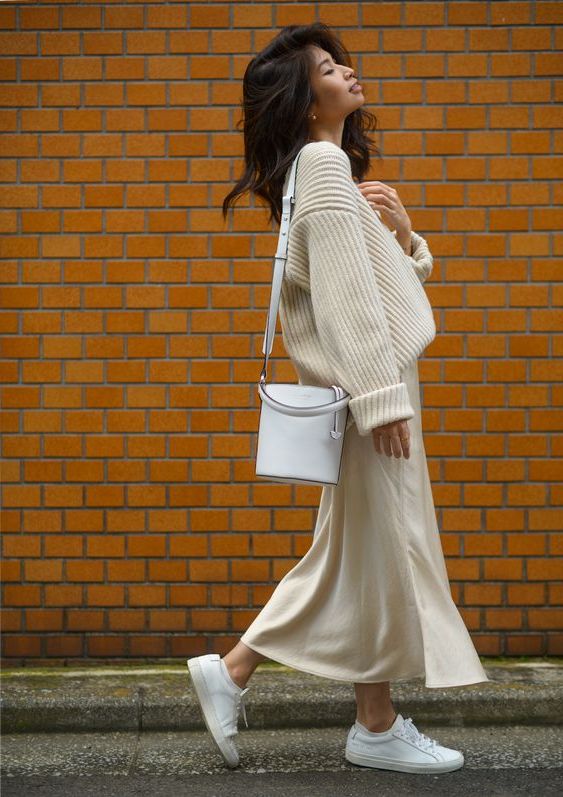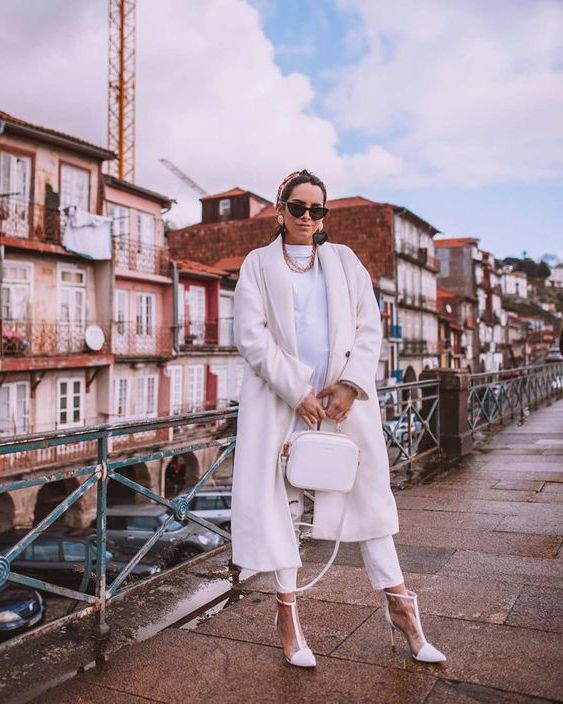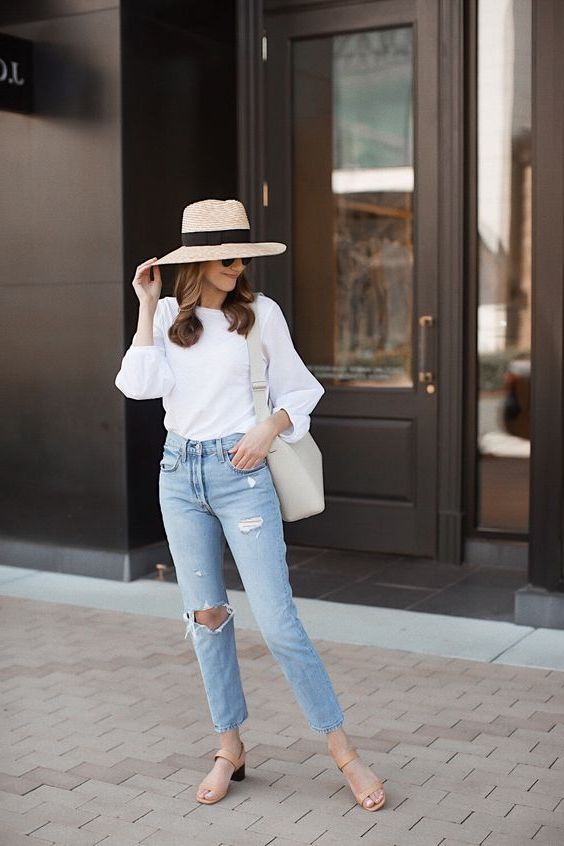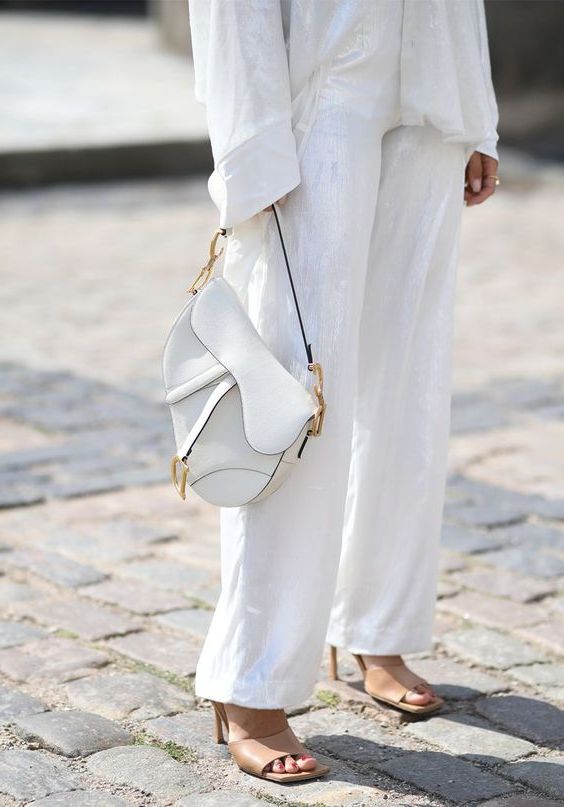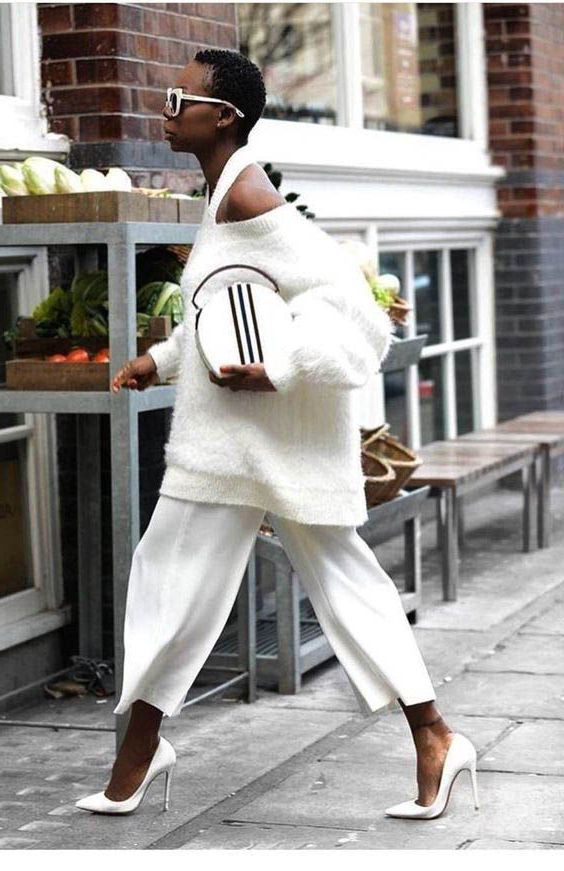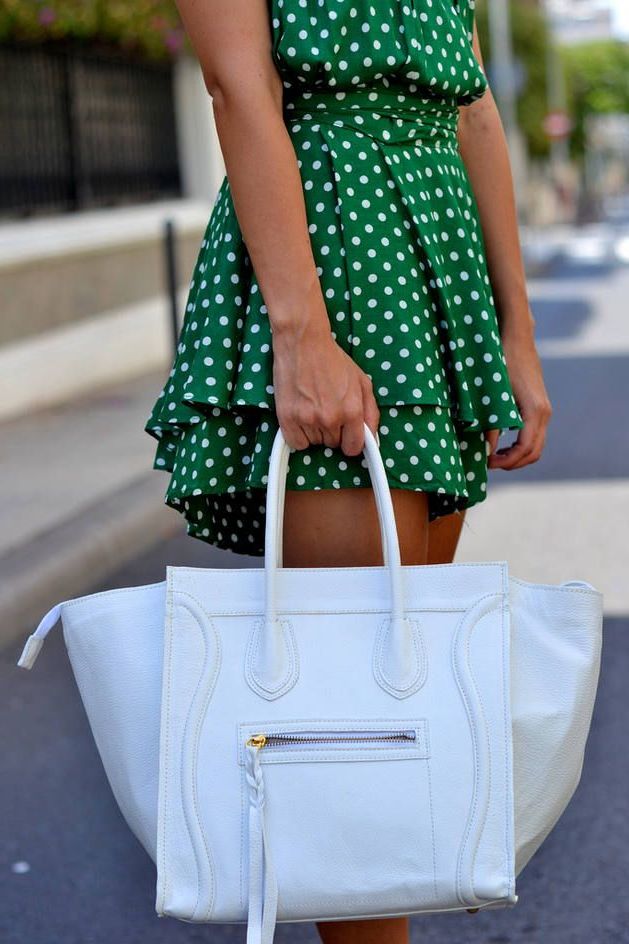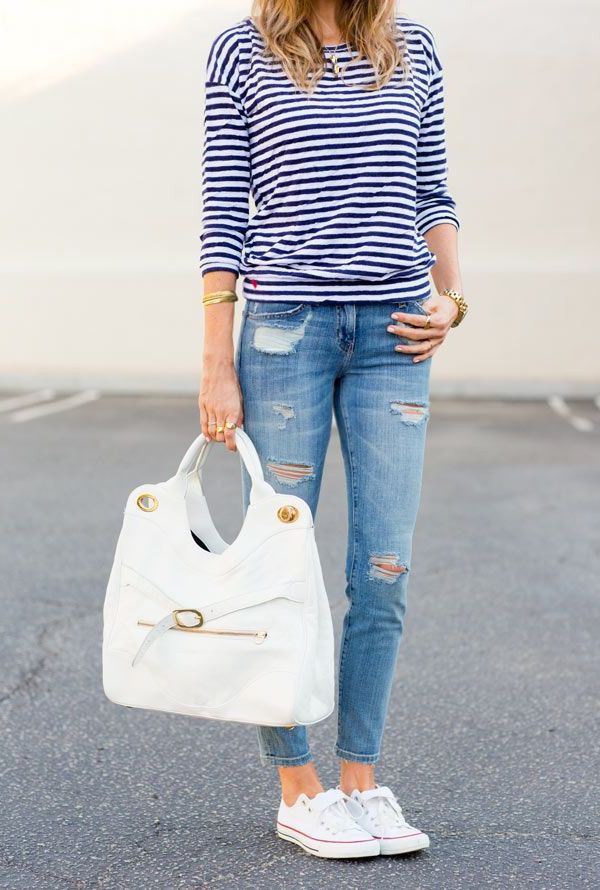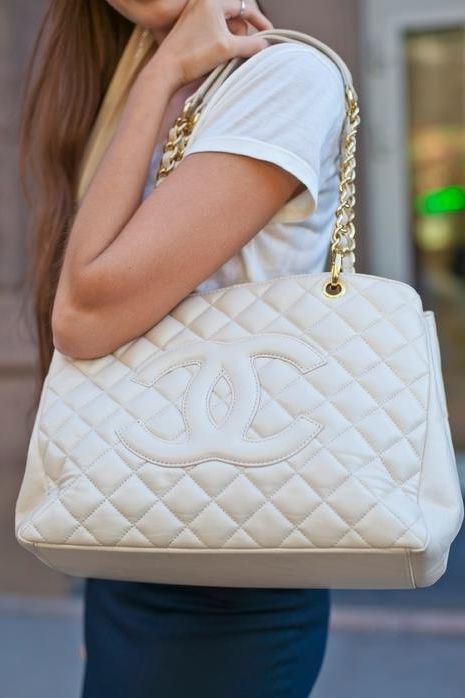 When I think of a white bag, I start to associate it with something classy, contrasted, elegant, and timeless. But color is not everything you should pay attention to. Think of the bag's design, it can be a structured style, tiny little version, medium-sized bag, or an oversized one. Make sure to choose the one that's both rich and luxe.