Hey there my fashion readers, in today's article I will show you the main rules of wearing total-black looks this Summer. Despite the fact that black clothing is traditionally associated with the cold season, this does not mean that it's forbidden to wear black in the summertime. This color doesn't lose its relevance even in warm weather months.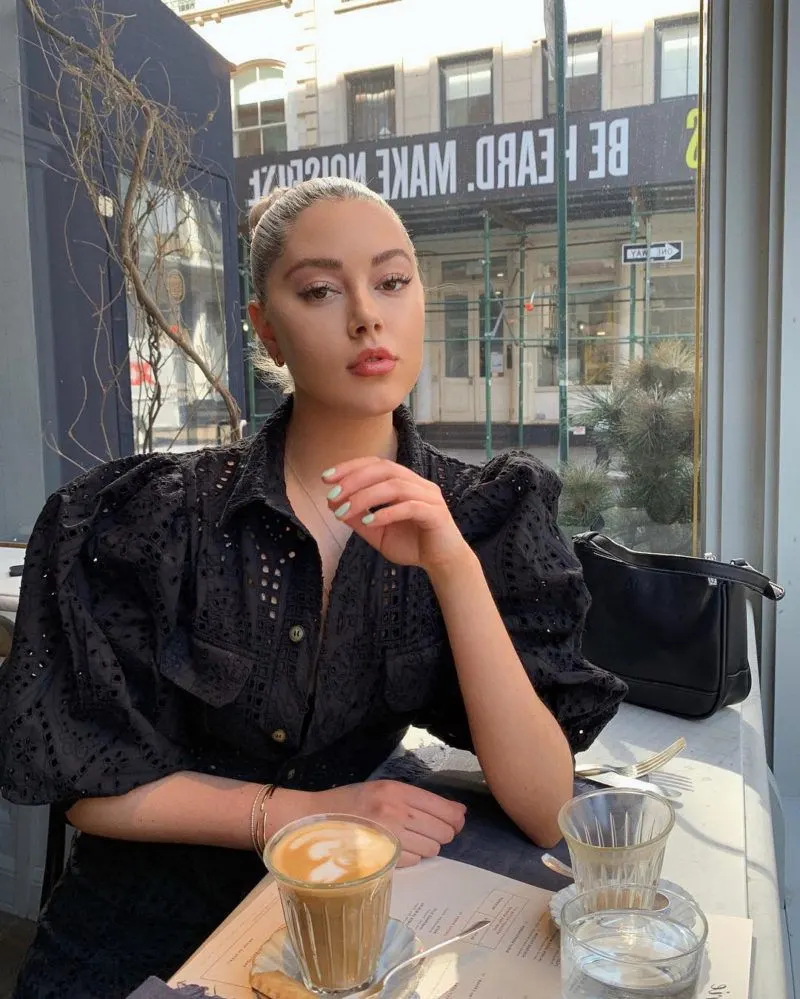 Buy Similar Here
Christian Dior once said about his favorite color: "You can wear black at any time. You can wear this color at any age. You can wear it for almost any occasion." Just because the temperature is rising doesn't mean we should forget about the classic black color. Here are some stylish options on how to wear black clothes during the hot summer days.
Regardless of your skin tone or hair color, this color is the perfect choice to make a bold statement and look completely different from everyone else. Next time you go shopping, remember these tips below to find your personal style.
10 Styling Tips Wearing Black This Summer:
#1- Your best approach would be to make sure that your style includes pieces that are high-quality and well-made. The last thing you want is for the fashion police to come after you wearing poorly made clothing that looks too cheap. You should also avoid wearing anything with too many accessories if it's going to distract from your outfit and ruin the look. The less the better.
#2- Wear something that's plain, but not boring. The more detail your clothing has, the more attention people will pay to you. Therefore if you want to be noticed by your peers, pick an outfit with just a few details about it. That way you can use your accessories to draw all the eyes on itself.
#3- If your first instinct is to wear a black dress or skirt, a great solution would be a pair of black leggings under it or tights or other type of pants that are much thicker than regular jeans and cover half of the leg shape.
#4- Your shoes should be black, of course. If you want to go for a more decorative look, make sure that they have white or silver details to stand out. As for the accessories you can wear, it would be great if you could try out a pair of metallic accessories. The easiest way is just to add a simple necklace that would match with your outfit and shoes.
#5- You can also wear other colored accessories if you want to have very specific looks. For example, if you're going to work and need something more formal; then pair your black clothes with red accessories (belt, purse and maybe an earring). This will make you look more polished, less edgy.
#6- If you want to be really daring and try out something new and fun, then just go for a black outfit with some metallic elements. On the accessories, try out a pair of silver or gold studded earrings to separate yourself even more from other girls. If you do not like the idea of being the only one wearing black at work; then add some colored accessories (like if you're going to a club or concert; add a pair of bright shoes). In this way you will feel confident and happy even though it looks risky and fashionable at first glance.
#7- Even though black can be very sexy, do not go overboard on this. It can look tacky and cheap, so try to keep it classy. Make sure that your jewelry is silver or gold, and that the shoes you wear are not too bold. If you do all of this, you will have a complete outfit that looks beautiful and sophisticated on your body. For a more casual look, wear a pair of plain black pants and tops with some simple accessories like cropped t-shirts or jackets.
#8- There are many ways that you can wear the same black outfit in order to look different from everyone else without going over the top on accessories. One way is that you can match your black outfit with other pieces that have other colors on them. For example, if you wear a black t-shirt and a pair of pants, then you can add a different colored belt to it (like matching or contrasting color). If you want to be more daring, you can go for some hats or jewels to add some glamour. You can also use accessories that are in other colors and this way your outfit will look more varied.
#9- Black is always the best go-to color for dressing up your casual outfits as well. What I mean is that if you prefer wearing black clothes with sneakers; then just make sure that sneakers are black ones.
#10- Don't try to wear anything too short when you choose to wear a total black outfit. If you do this, it will look tacky and cheap.
Best Summer Looks In Black Color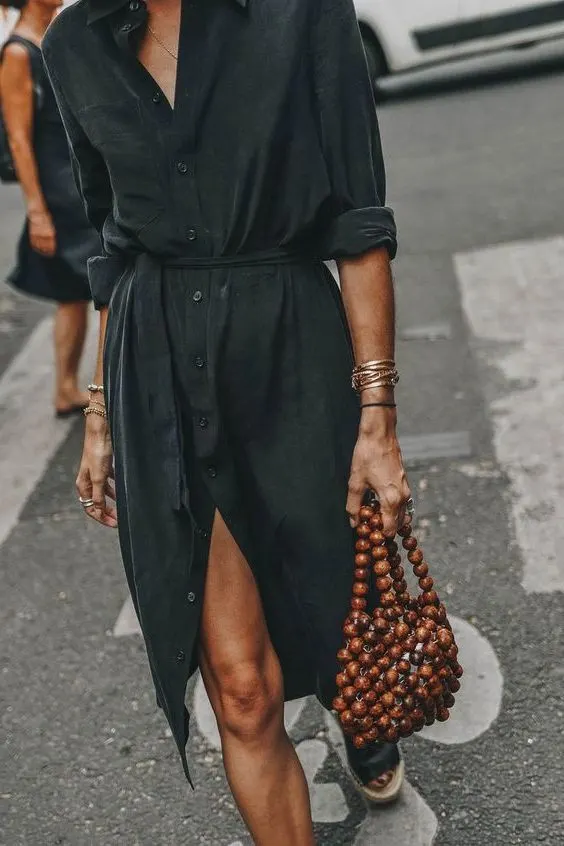 Buy Similar Here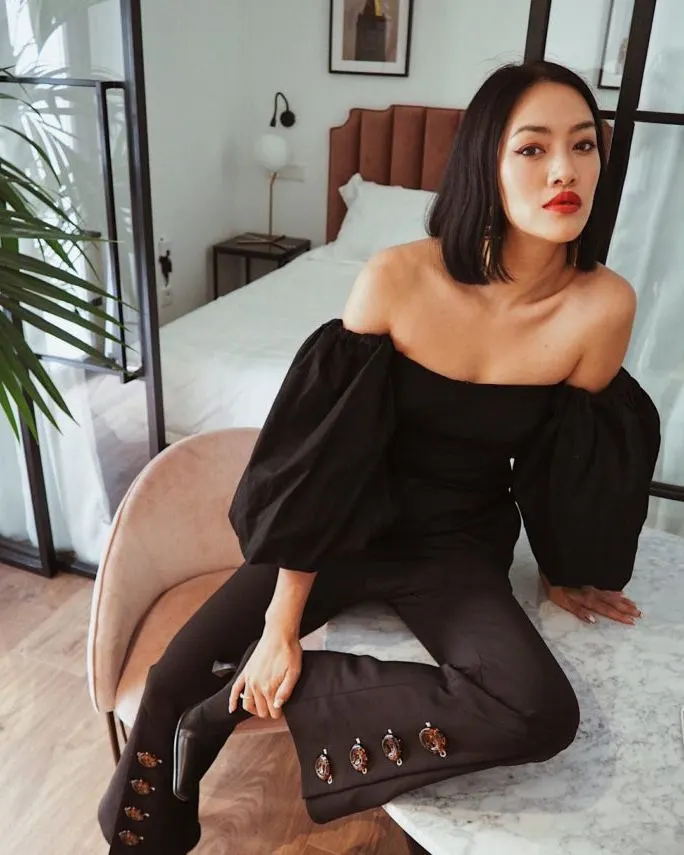 Buy Similar Here
Buy Similar Here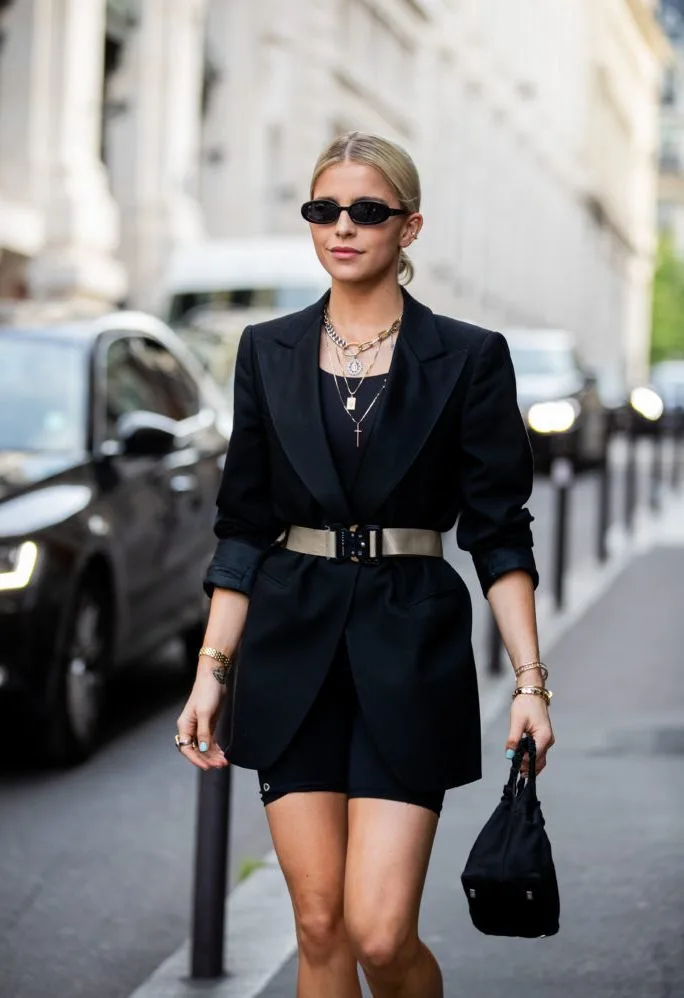 Buy Similar Here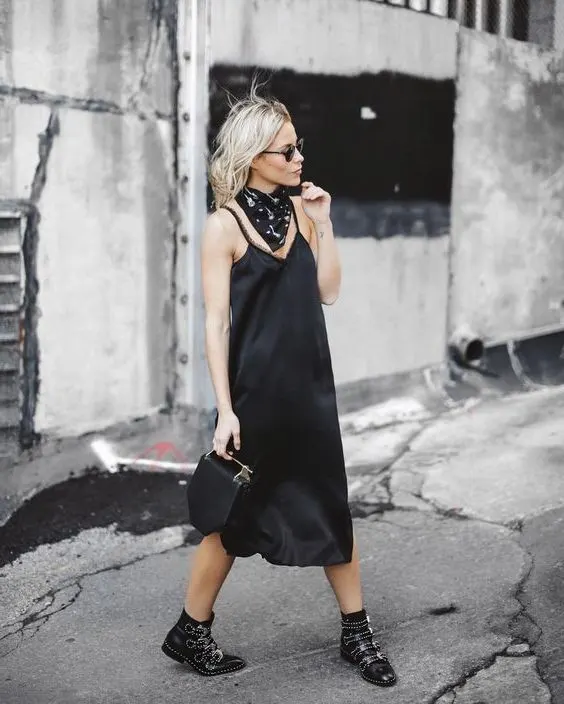 Buy Similar Here
First of all, you need to remember that the black color attracts the sun's rays. That's why during the heat, you will feel uncomfortable while wearing black color clothes that are made of synthetic fabrics. Make sure you're wearing natural, breathable materials. That's why I recommend choosing cotton, linen, or natural silk. Natural fabrics in the hot season should be the main criterion when buying clothes. Especially when it comes to dresses, tunics, and tops.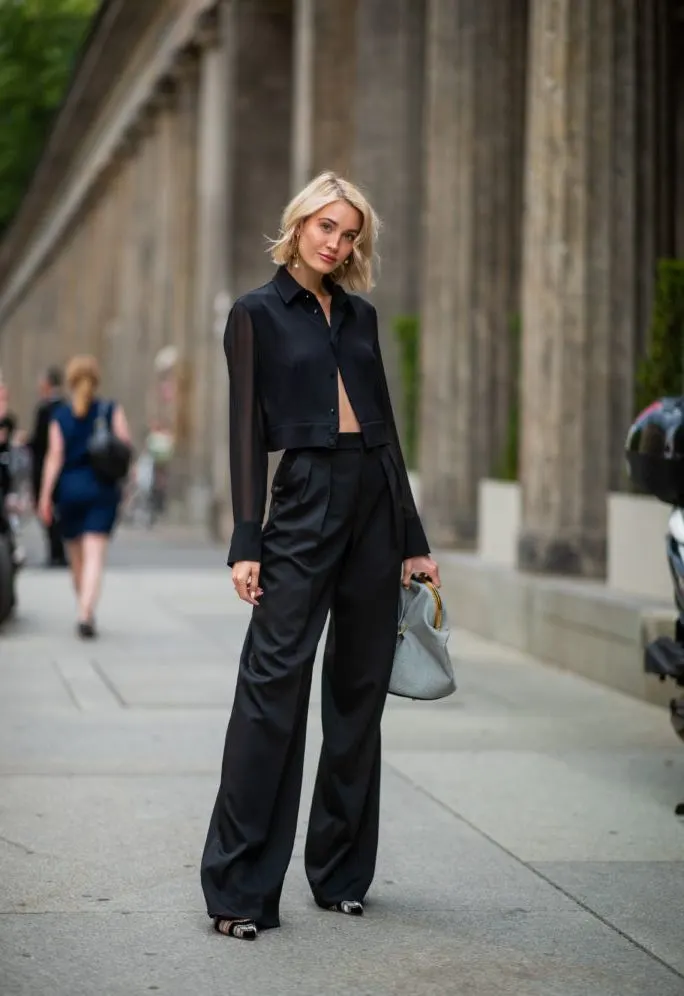 Buy Similar Here
Buy Similar Here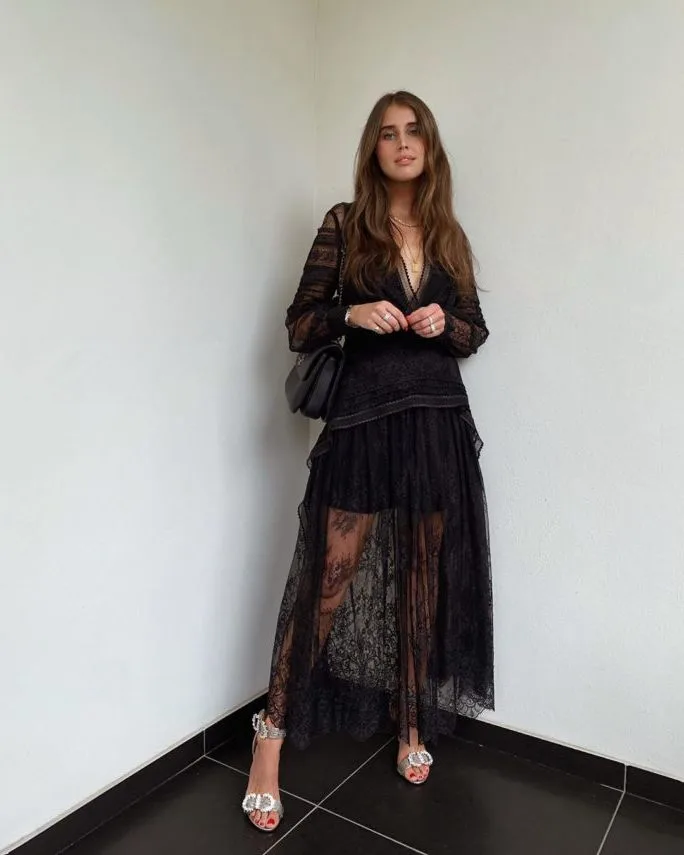 Buy Similar Here
A flowing silk top with spaghetti straps will ideally suit a sheath skirt made of thicker fabric or leather. By the way, wearing these two pieces in black color will be a great option for a summer date or party. You can also go for a bodycon dress and use it for the evening events, but during the day you can try on a semi-transparent chiffon black tunic or a loose-fit lace dress.
Don't forget about the beach season, as we all are into chic swimsuits. That's why these swimwear essentials can be ideal items for summer days. You can give a try to a white print on a black swimsuit.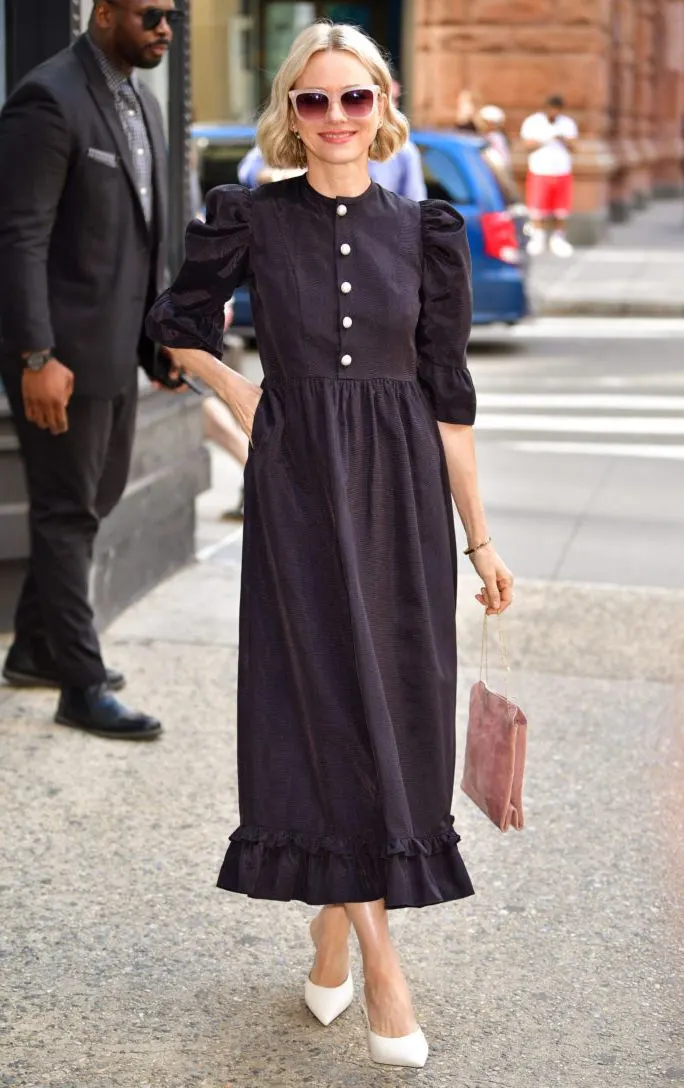 Buy Similar Here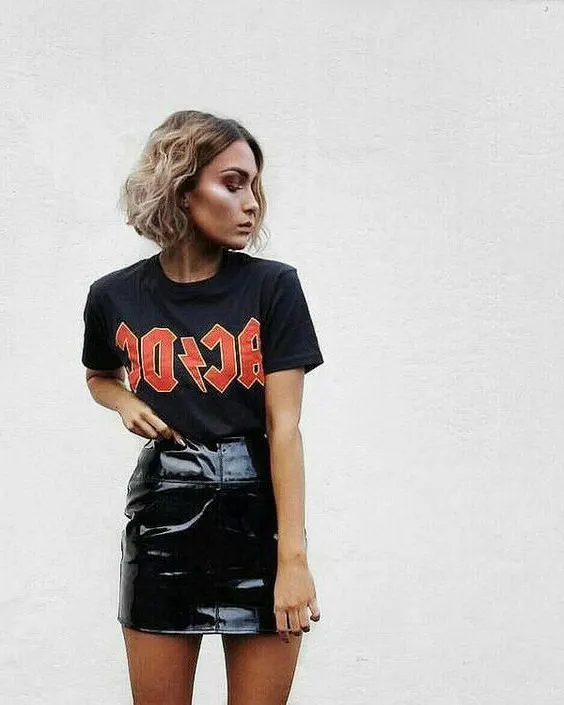 Buy Similar Here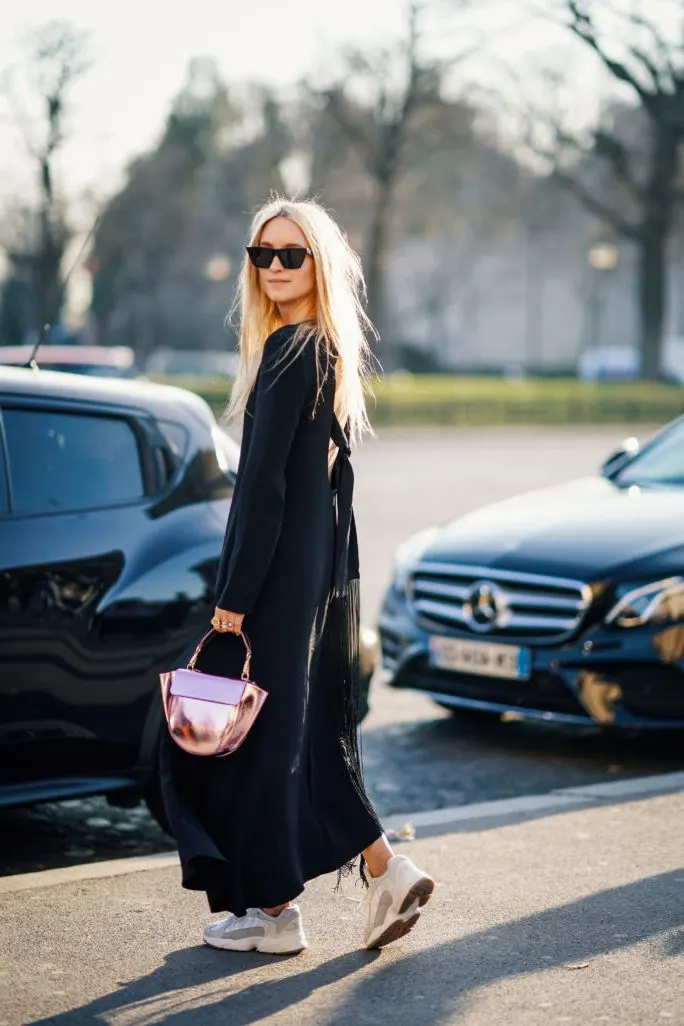 Buy Similar Here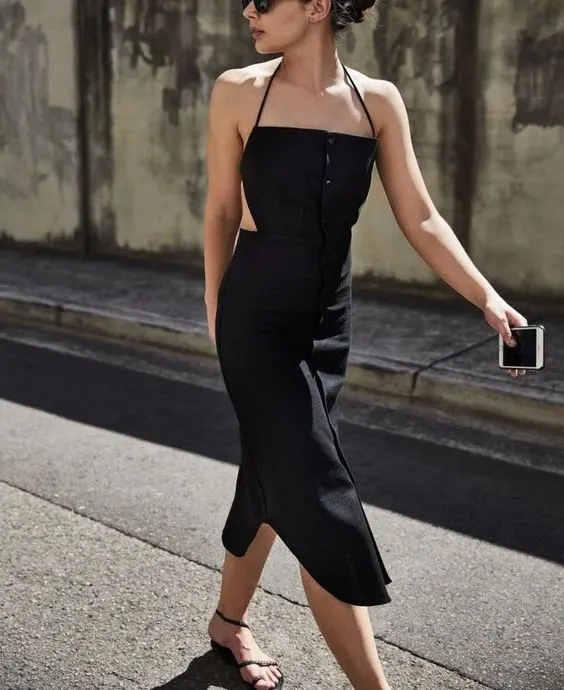 Buy Similar Here
How about adding striking details to your black outfit? These can be bright accessories, like a bag, shoes, or jewelry. Like it or not, but the black color emphasizes individuality and allows you to feel confident.
Black And White Color Clothes
If you don't want to go for an all-black outfit, then how about updating your black look with some bright details. These can be jewelry or eye-catching accessories. The perfect duet for summer will be linen trousers in a cream white shade and a black oversized shirt with short sleeves.
Black Mini Skirts And Dresses
Most ladies consider short dresses to be vulgar, but the thing is that everything depends on the way how you style it. Find the balanced combination and keep your look restrained and elegant.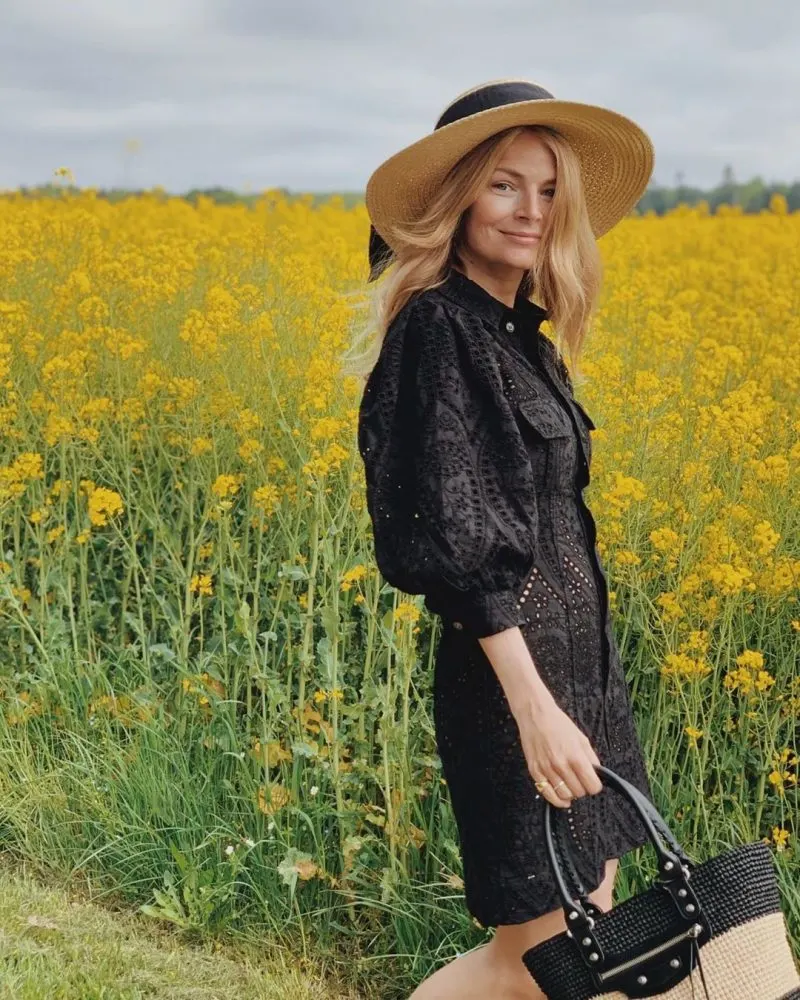 Buy Similar Here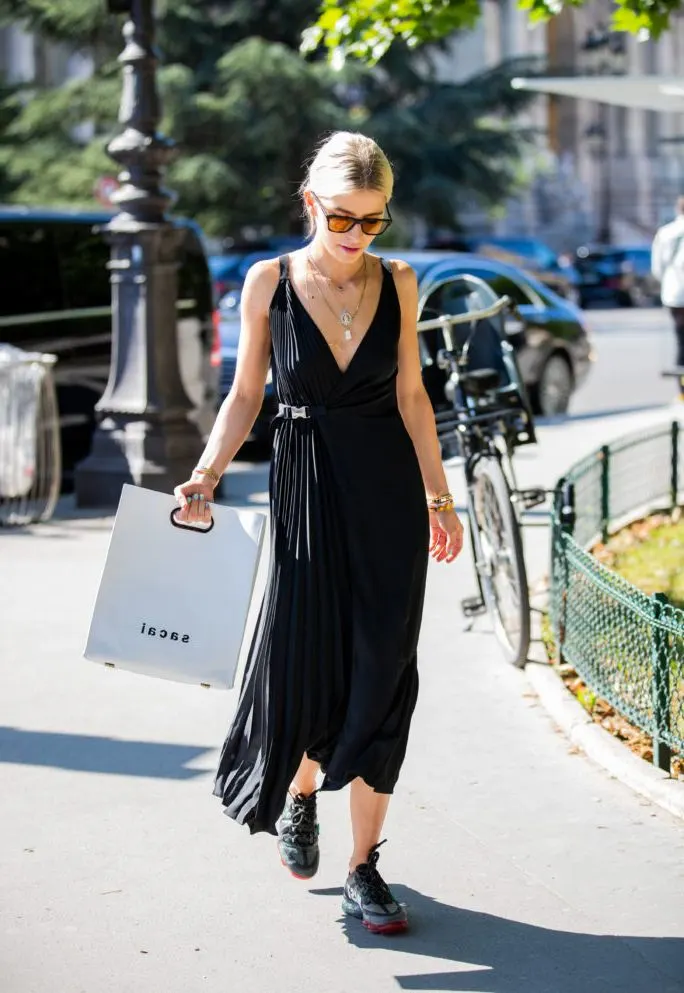 Buy Similar Here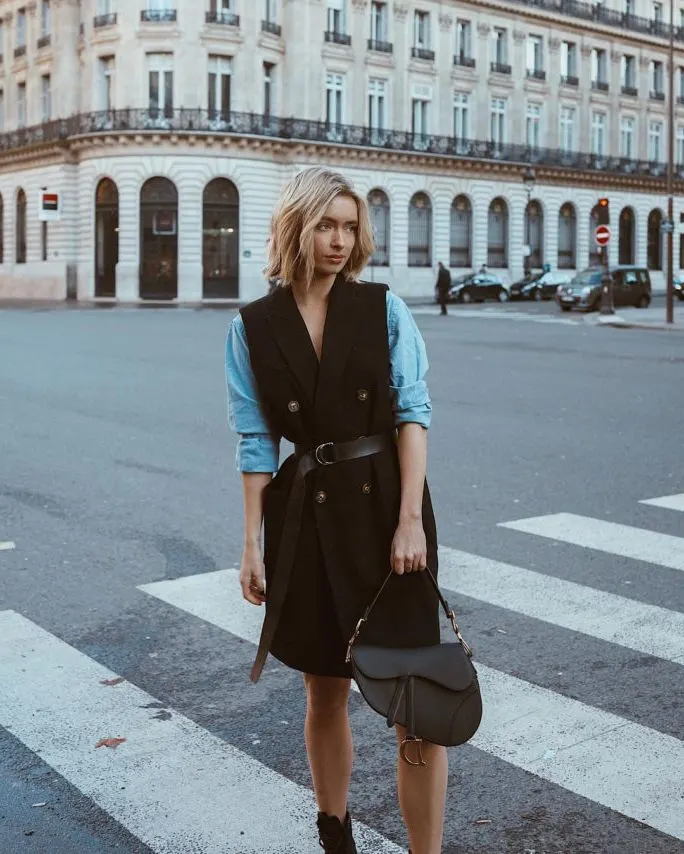 Buy Similar Here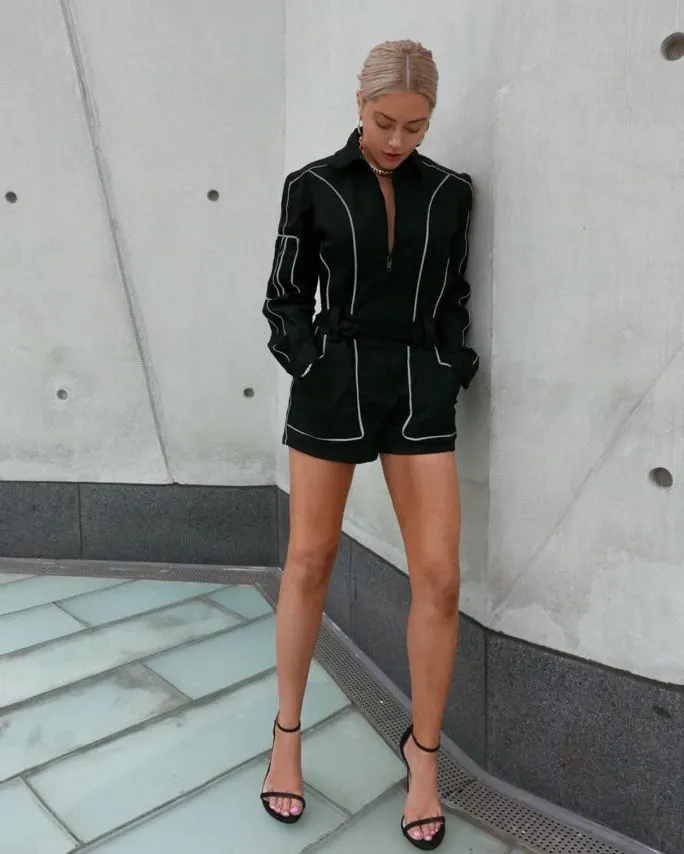 Buy Similar Here
Pajama Style Outfit In Black
I am a big fan of pajama-style, and I love wearing relaxed-fit pantsuits n loose-fit silken fabrics, as well as satin slipdresses. This summer, I recommend wearing black pajama clothes on the naked body. These looks can be then updated with large chandelier earrings and high-heeled sandals for an evening occasion. Trust me, pajama trend will help to emphasize your dramatic appeal.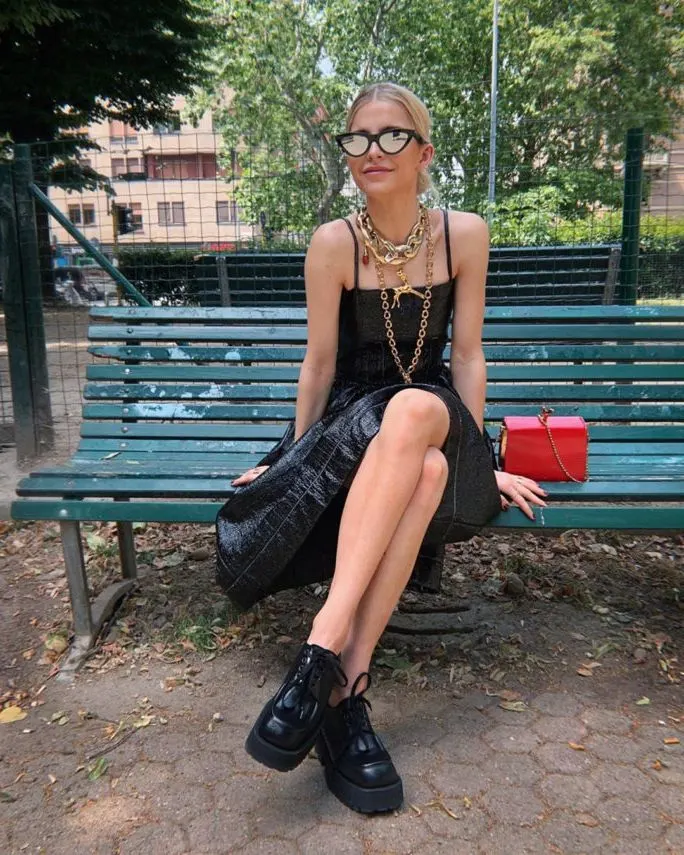 Buy Similar Here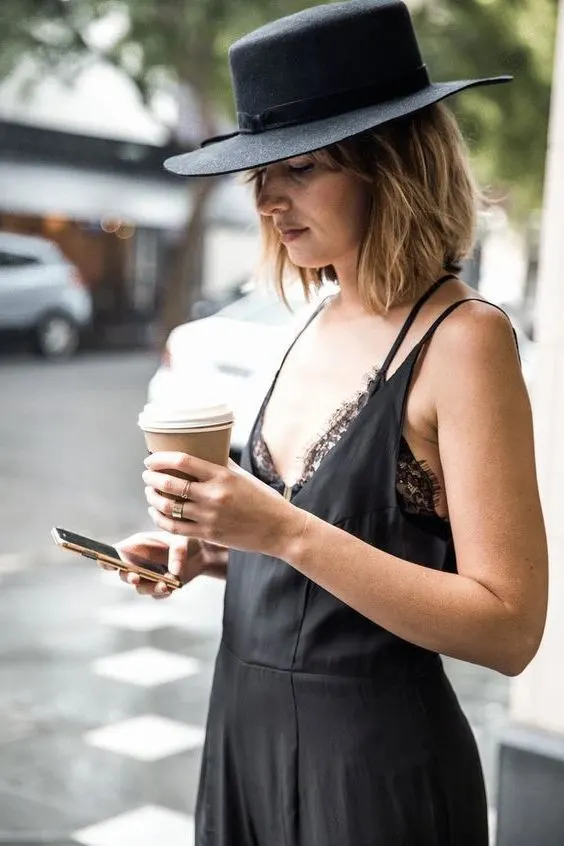 Buy Similar Here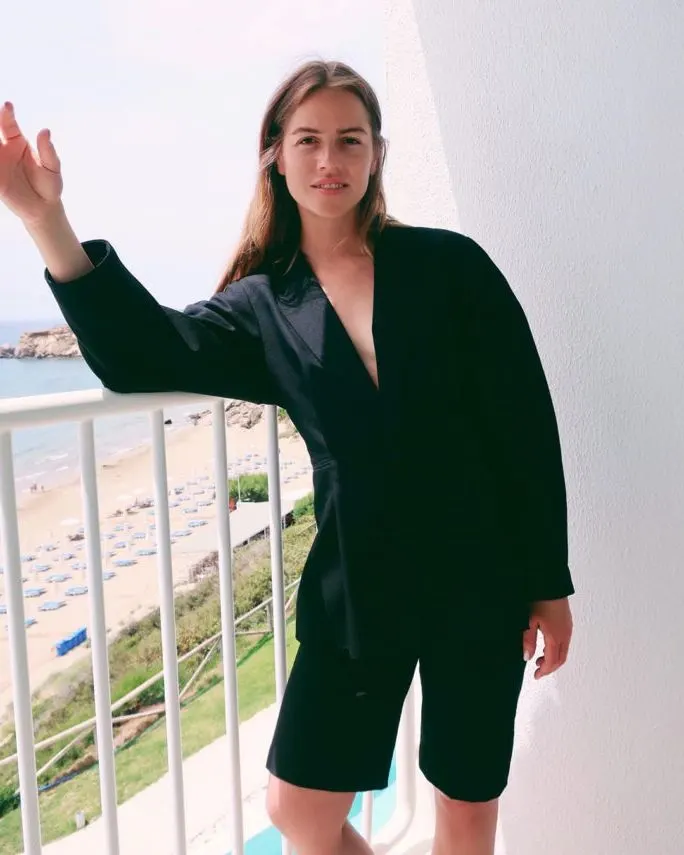 Buy Similar Here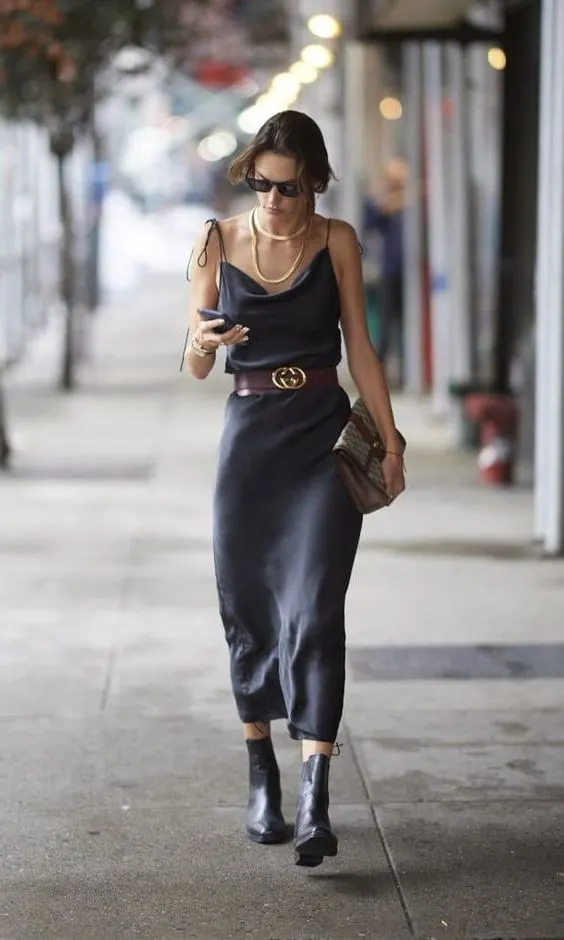 Buy Similar Here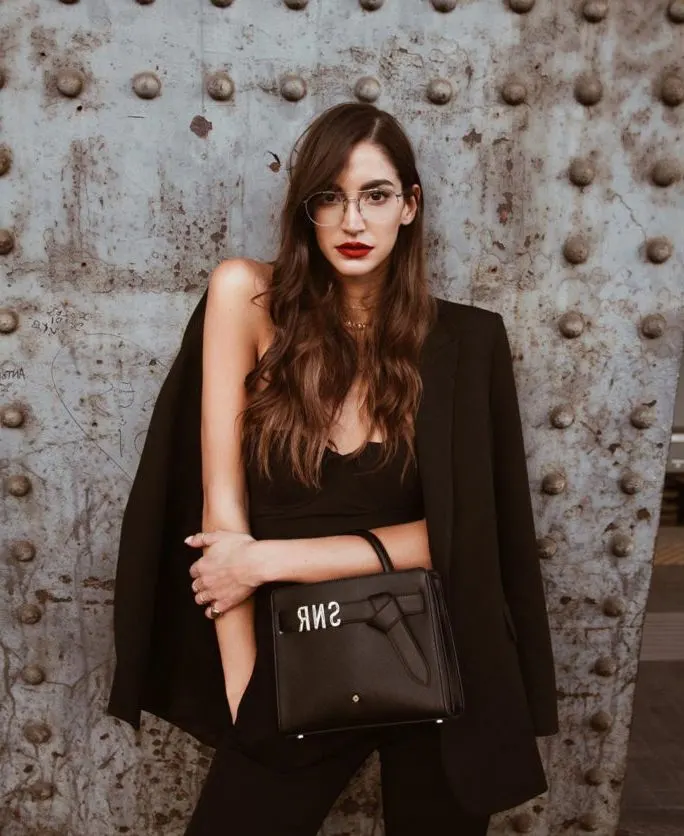 Buy Similar Here
Black Clothes With Cold Shoulders Trend
Off-the-shoulder tops, sleeveless dresses, and cold-shoulder tops are must-haves for the Summer season. Go for a cotton open-shoulder top and style it with a flared skirt. All these items should be in black color.
Bright Accents
Bright accents will be an important part of your black outfit. A black dress can look original if you update it with fresh colors. How Can you do this? Simply add colorful accessories, like a bag, shoes, or a hat. They will only complement your black outfit and attract more attention. Think of straw accessories, Panama hat, a visor cap, or casual Birks.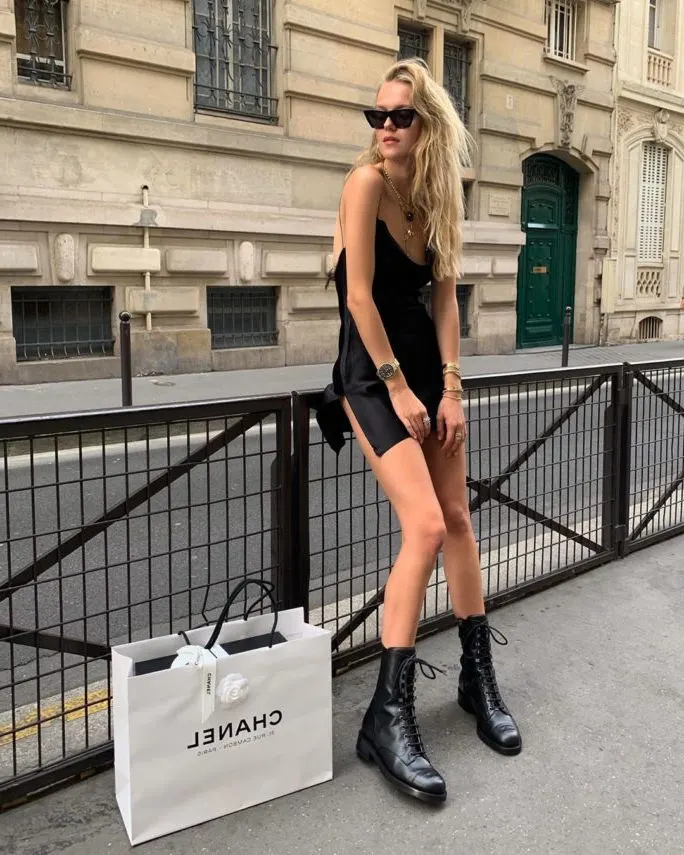 Buy Similar Here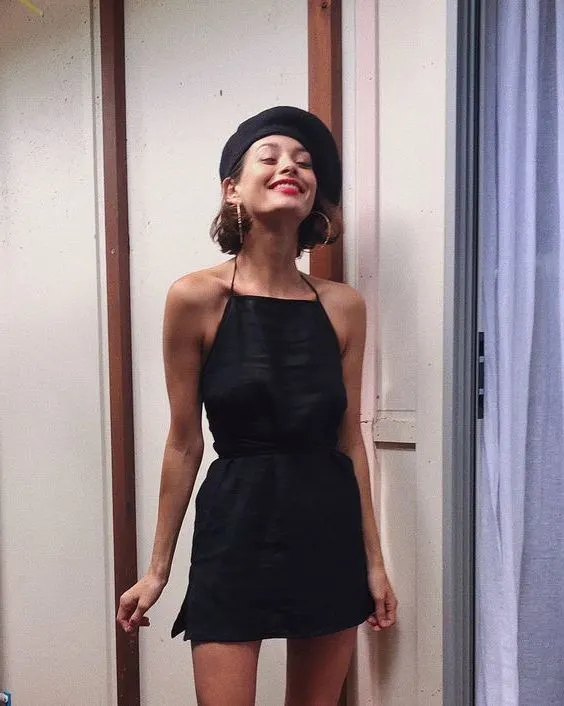 Buy Similar Here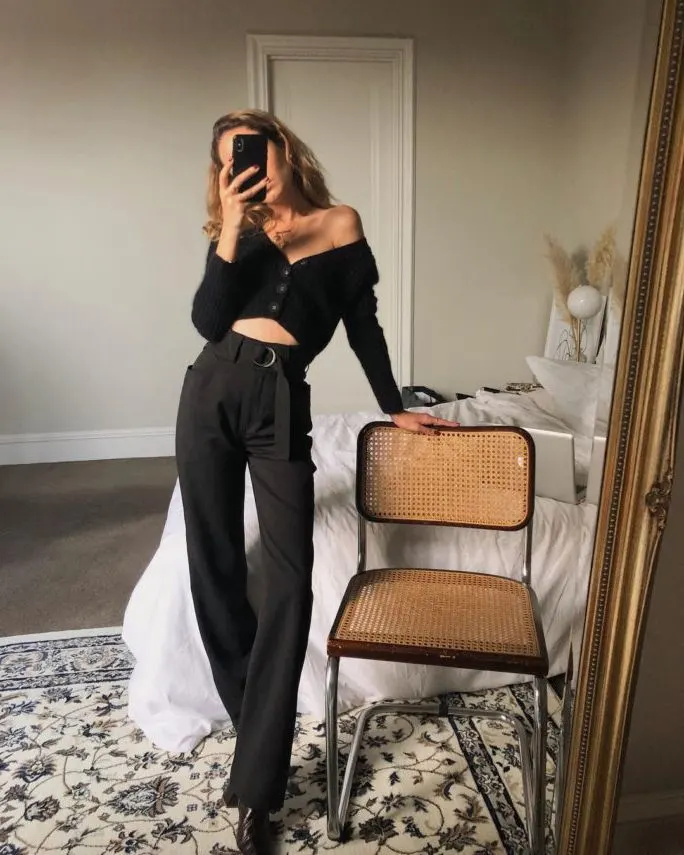 Buy Similar Here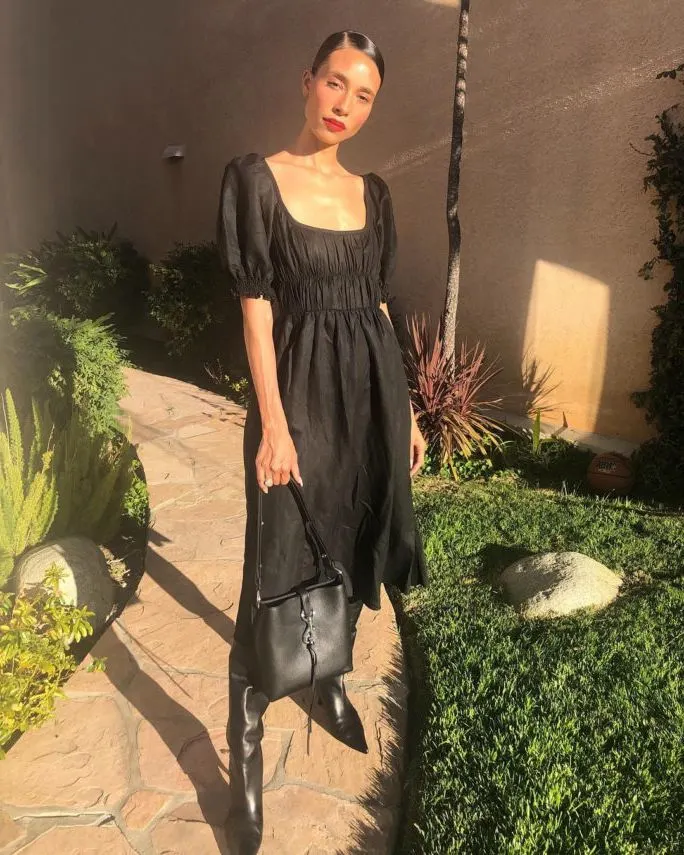 Buy Similar Here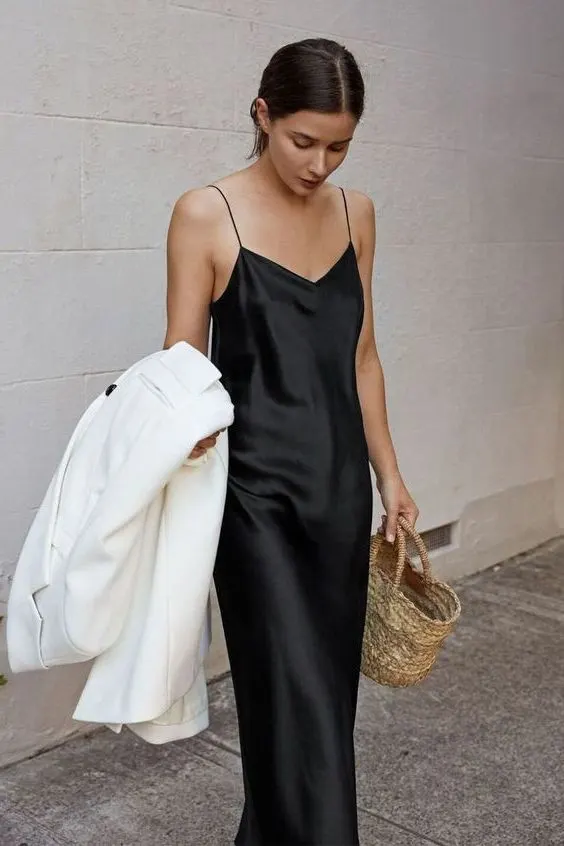 Buy Similar Here
Loose Fit Black Clothing
No matter what is your color preference, you should always go for relaxed-fit clothing. Try on tunic dresses, oversized t-shirts, wide pants, voluminous jackets. Tight clothes during the heat can cause discomfort. The skin stops breathing and you start to feel a huge discomfort.
Stick to the classics
Coco Chanel, whose favorite part of the wardrobe was a little black dress, once said: If you don't know what to wear, stick to the classics. The black dress will always be appropriate no matter where you go.
Black Jumpsuits
Don't forget about this season's trending apparel — jumpsuits. An elegant classic jumpsuit is perfect for casual and dressy events. Update it with heeled sandals or casual Birks.
Buy Similar Here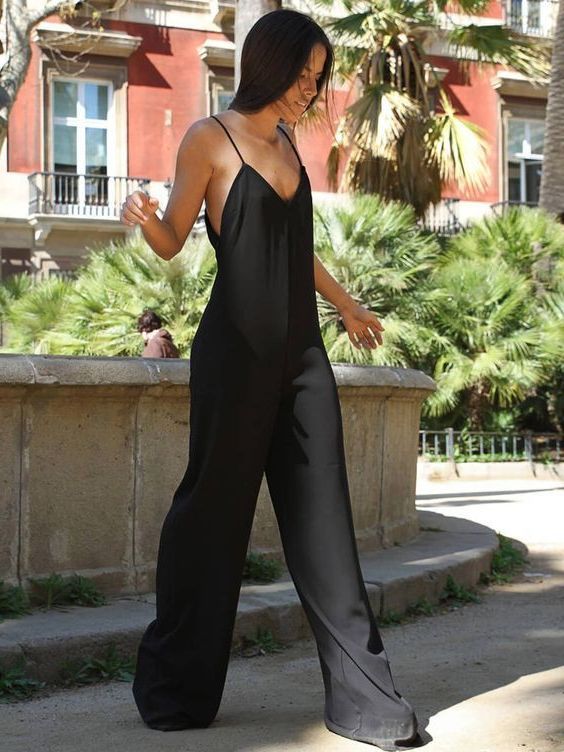 Buy Similar Here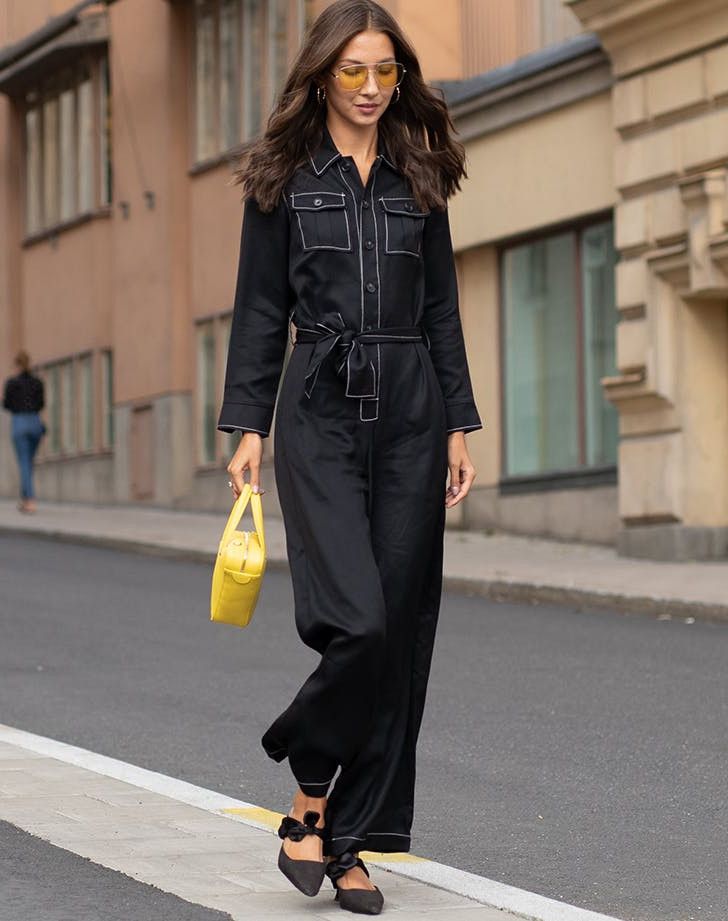 Buy Similar Here
"Wearing black in the summer makes you hotter is a myth!"Based on science, white will indeed reflect the energy produced from the sun. However, it doesn't mean that wearing white will keep you cool in the summer. Here's why: as we already know, humans are warm-blooded mammals. Therefore, we generate body heat. When we wear white, energy from our body heat reflects into the body which means that we would get hotter. On the other hand, wearing black absorbs heat, so the heat from the sun rays as well as the heat from the body are both absorbed by the black clothing. In other words, it is probably best to wear black in the summer than to wear white. That being said, it is important to remember that the type of fabric you choose to wear in the summer is also a major determinant as to whether you'll be hot or cold. Whether bright colored or dark-colored, you'll not choose to wear knitwear wool clothing in the summer. I think we all know why! Hope my ideas will inspire you to buy some black clothes this summer.
Source: MercyMime