Please welcome this stylish guide on how to wear black denim skirts. You are about to see cool black short denim skirts, as well as midi ones. I am sure, every lady can find in this street style collection something special.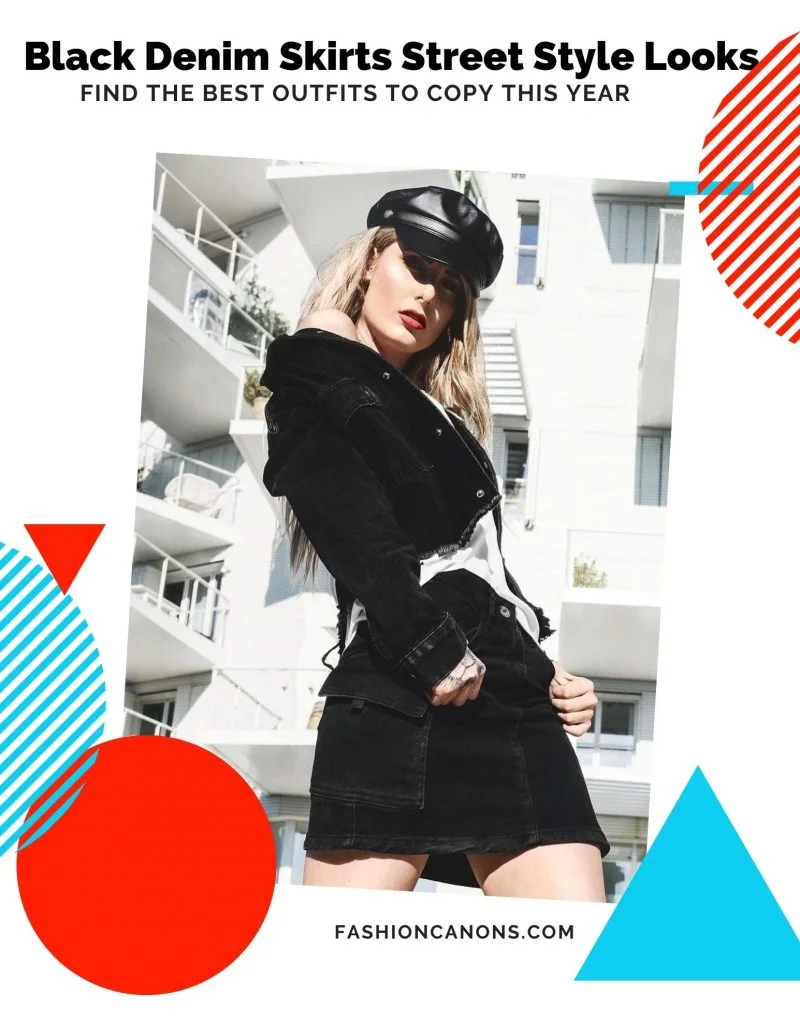 Buy Similar Here
The great news about black denim skirts, you can wear them with almost any outfit on the streets of Brooklyn, According to my personal experience almost all women choose black for their clothing and accessories color. Black is a very feminine color that has a sexy touch!
In this street style guide I will introduce you all kinds of stylish skirts with black denim and narrow ones. You will find short denim skirts, maxi skirts and miniskirts. I will also show you skirt ideas with different tops and shoes.
If you want to create a casual look, I recommend a short denim skirt with a white t-shirt. For the matching shoes I prefer black ballet flats or even black sandals for summer days.
For a chic party outfit I recommend a denim pencil skirt with some cool top and patterned colored sandals. You can wear black heels or platforms if you're not tall enough. For this event just put on your high heels!
For a romantic date , I would wear a black denim maxi skirt with a cute top, probably floral. And since these days are very hot, you could wear slip on sandals or flats.
But let's see some other cool street style ideas that will blow your mind away.
Why Should You Wear Black Denim Skirts
I am here to share with you simple and easy to wear ideas on what goes well with a black denim skirt. Trust me, this piece of clothing is ideal for those who are looking for a perfect outfit that works great both for day and night events. Trust me, it will become a mainstay in your closet. Once you have nothing to wear moments, it will be your savior. The number of black denim skirt outfits are endless. It's fair to say, a black denim skirt is a piece to invest in for this year.
What To Wear With Black Denim Skirt
It's time to have a break from your classic pants and skinny jeans. Why don't you show off your legs and go for a black denim skirt? It works for summer and fall days. It can be used for casual parties and street walks around town. Below are shown easy outfit ideas for plus-sized ladies, skinnies, and sporty girls. I've gathered my favorite ensembles, from going-out tops and classic tees to all sorts of jackets.
With A Black Tee

Buy Similar Here
With An Oversized Tee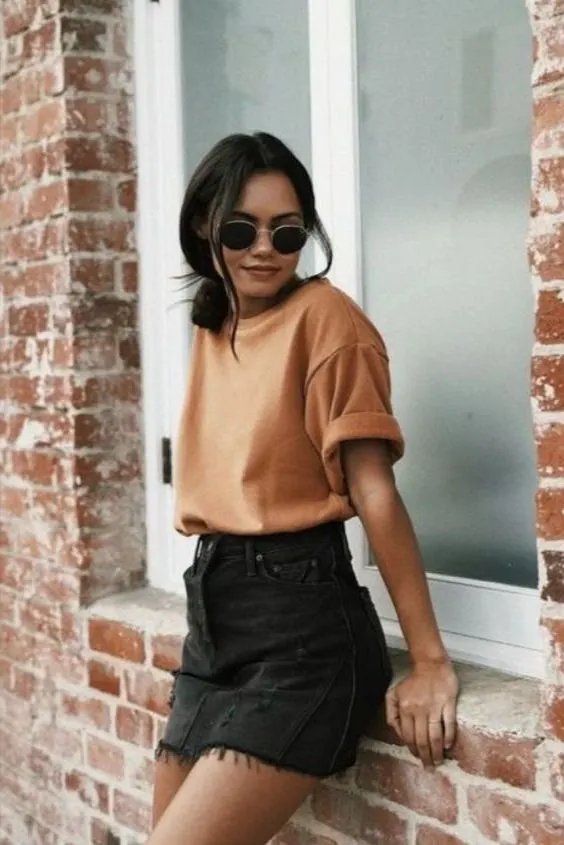 Buy Similar Here
Short Black Denim Skirt And White Shirt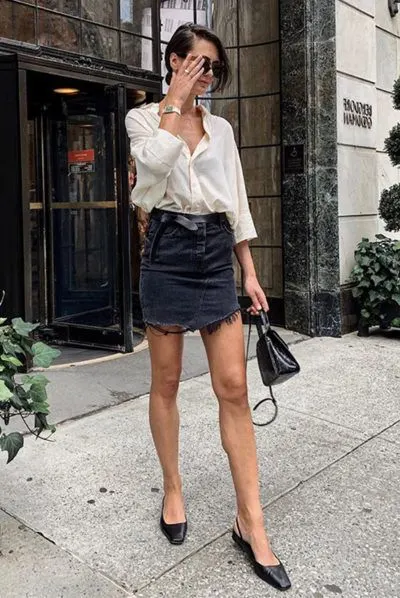 Buy Similar Here
With A Black Leather Jacket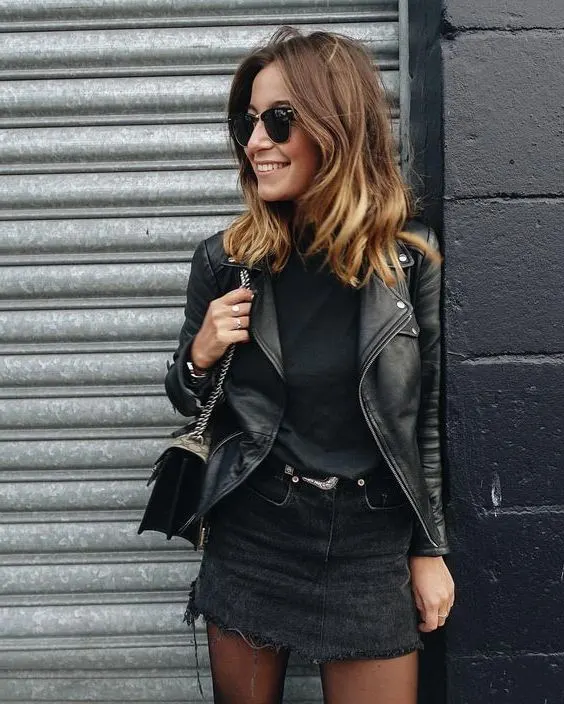 Buy Similar Here
With A Burgundy Bomber Jacket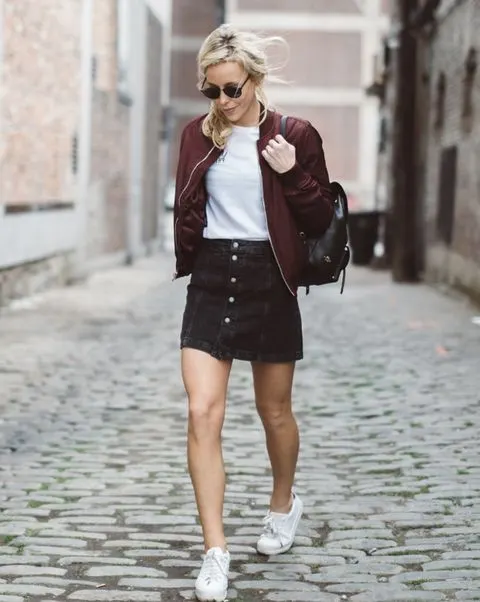 Buy Similar Here
With A Yellow Sweater Tucked In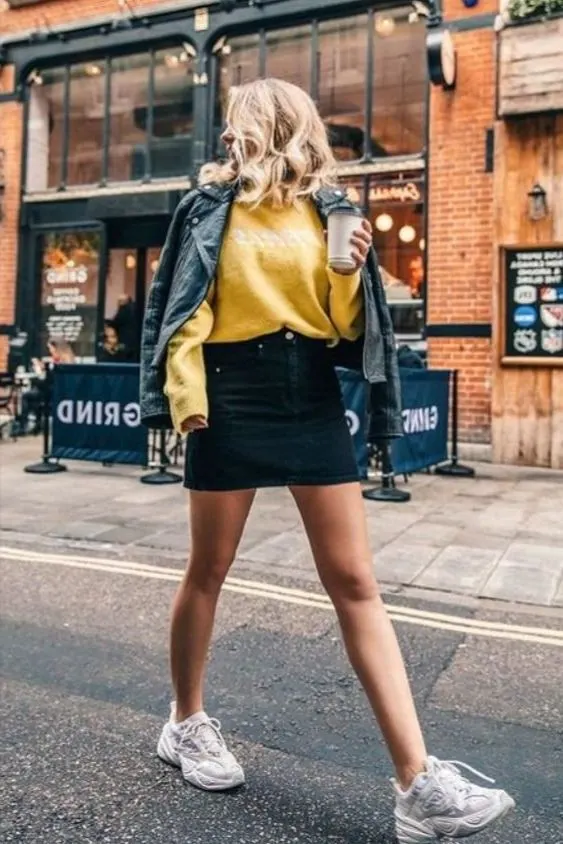 Buy Similar Here
With Rock Band Tee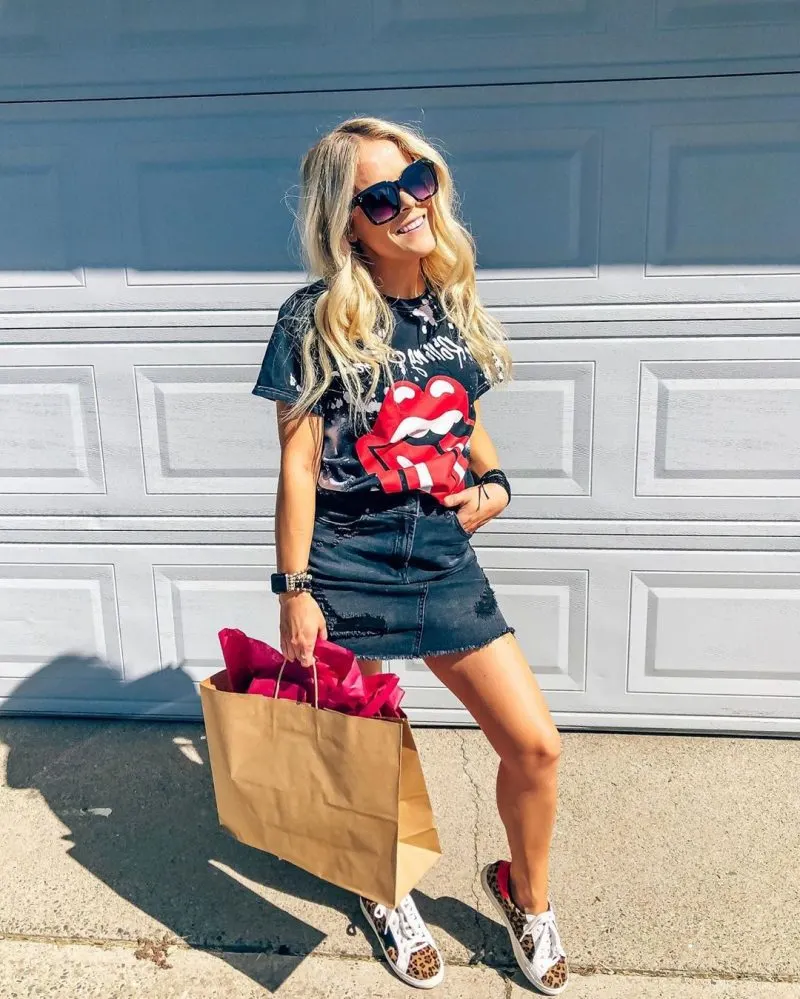 Buy Similar Here
With Pastel Sweater
Buy Similar Here
With Black Denim Jacket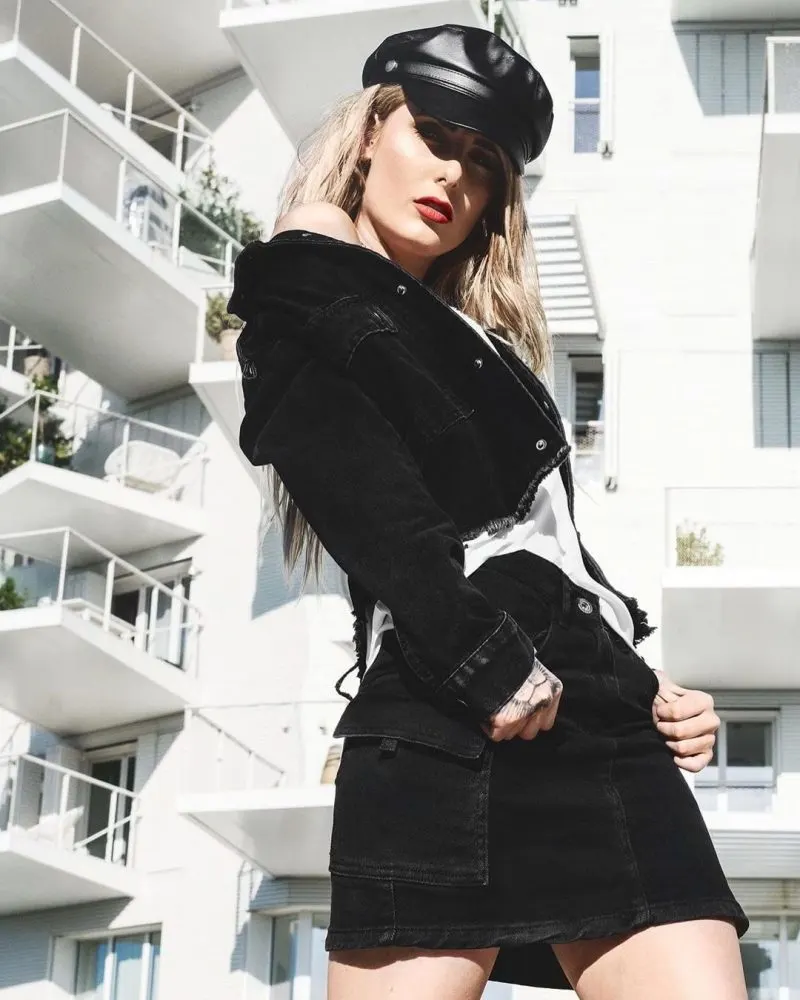 Buy Similar Here
Black Denim Midi Skirt With Striped Oversized Sweater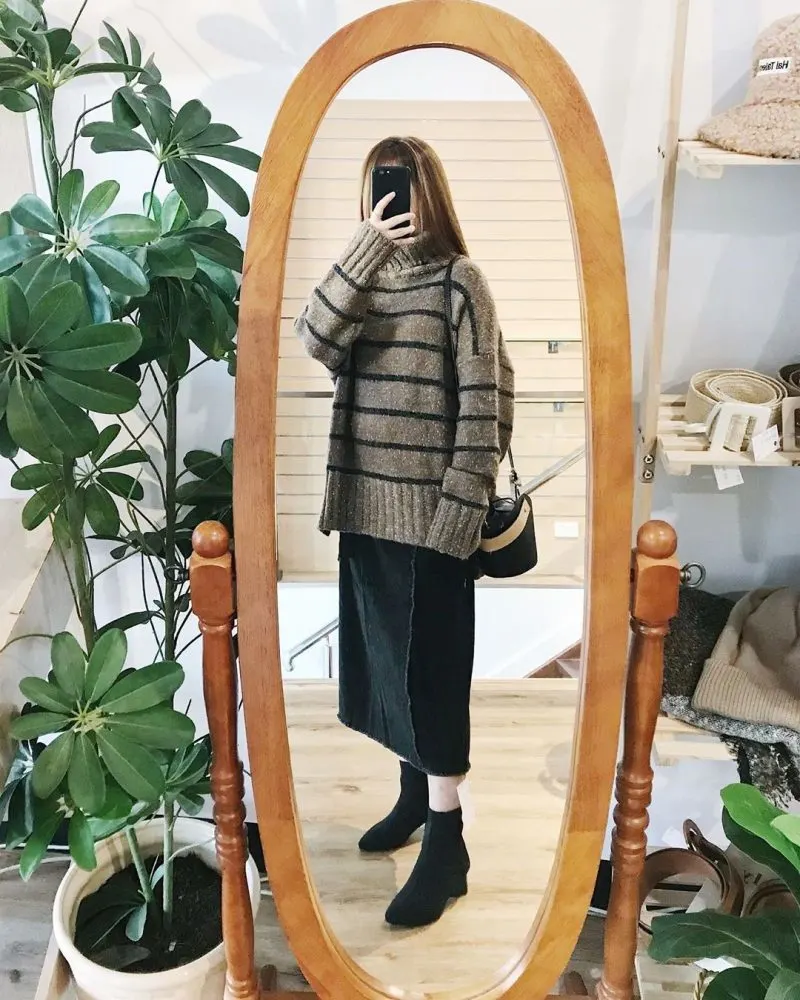 Buy Similar Here
With Cropped Top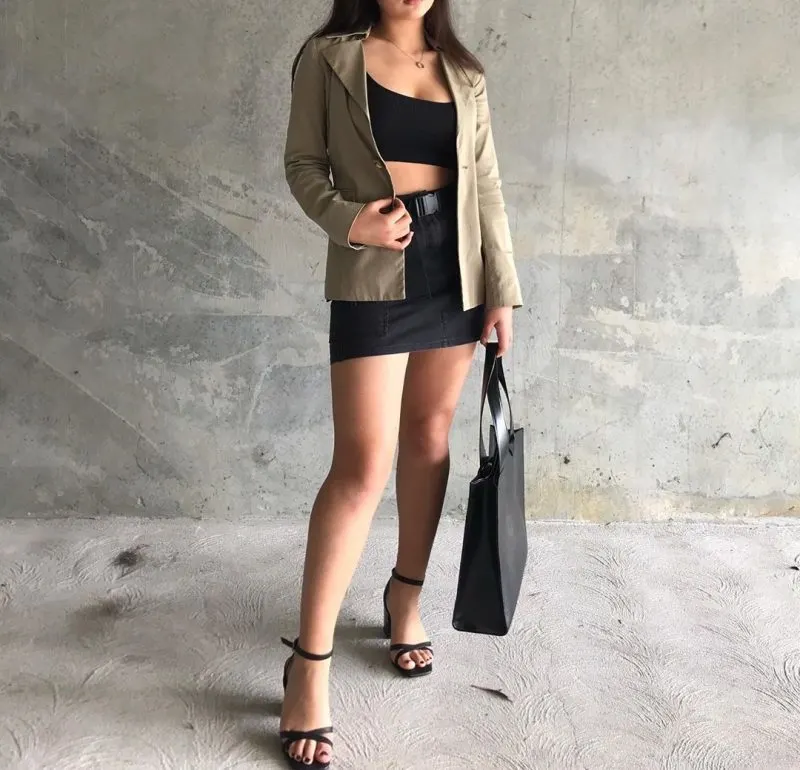 Buy Similar Here
With Gingham Shirt For Plus Size Ladies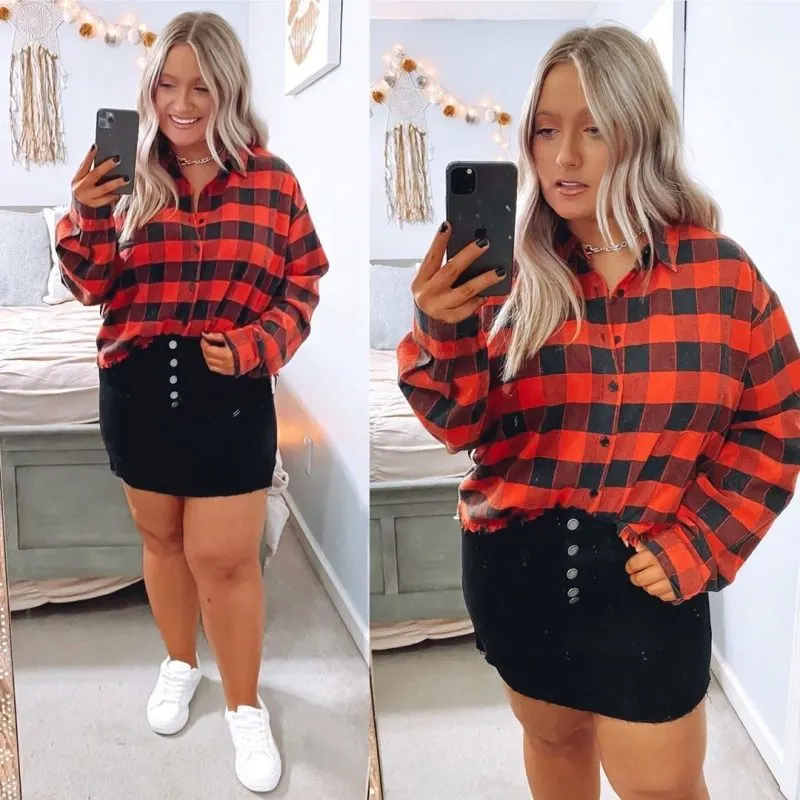 Buy Similar Here
With Leopard Print Tee
Buy Similar Here
With Striped Shirt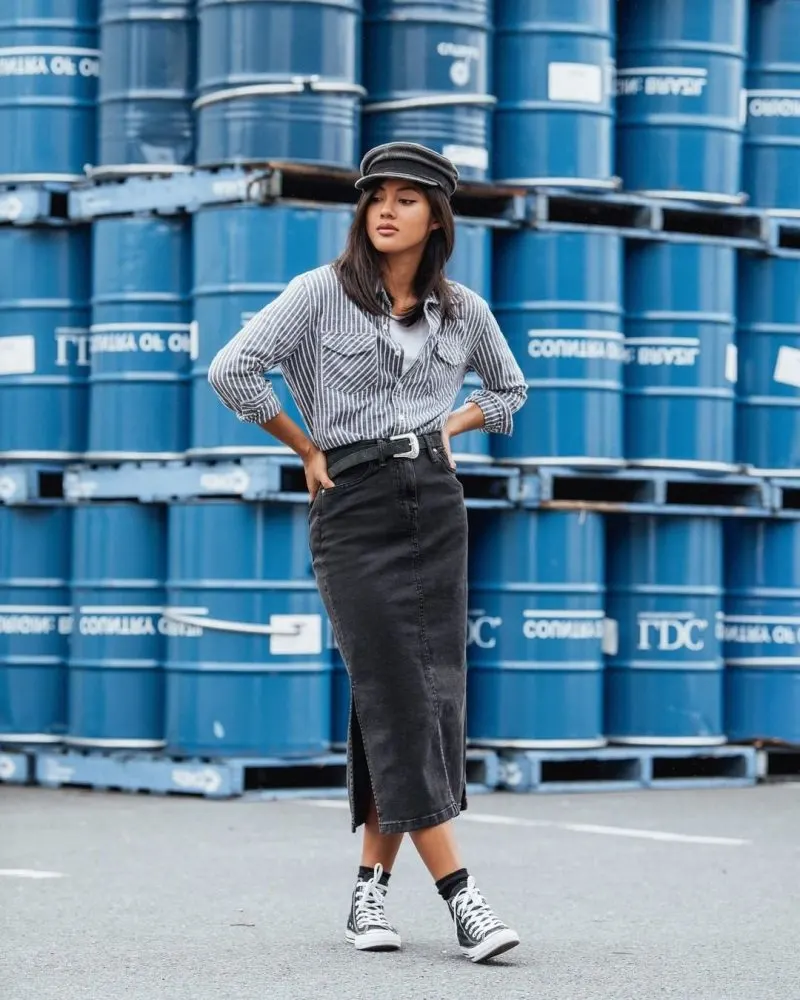 Buy Similar Here
With Floral Print Top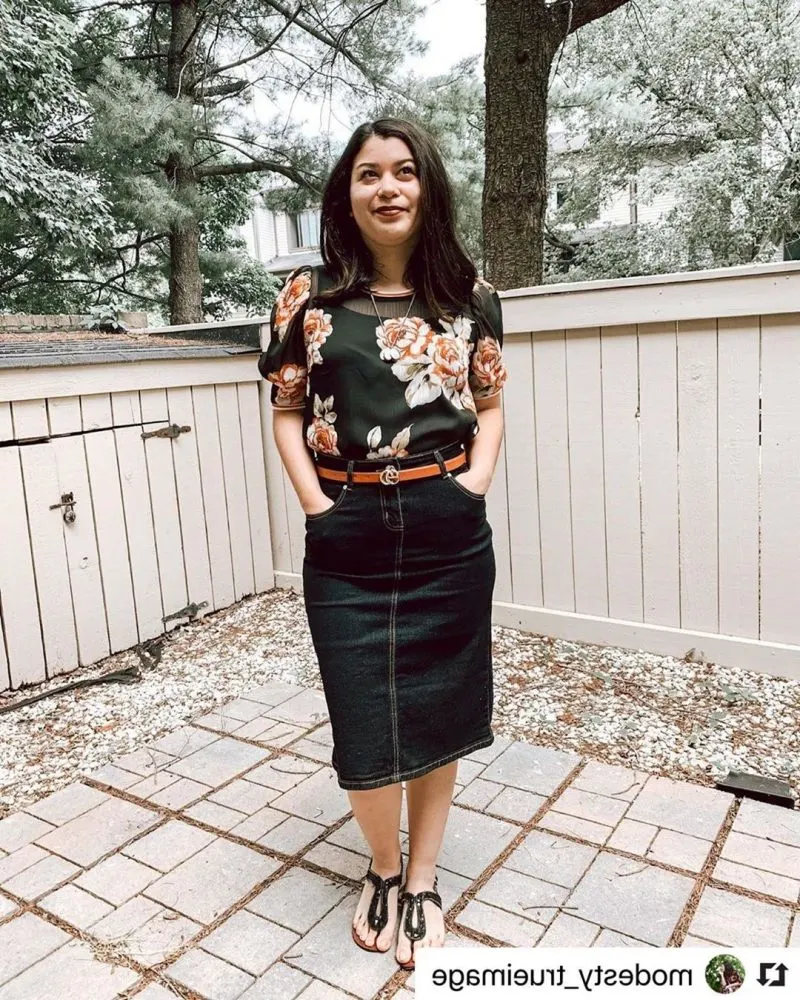 Buy Similar Here
With Slip tank Top And Open Front Cardigan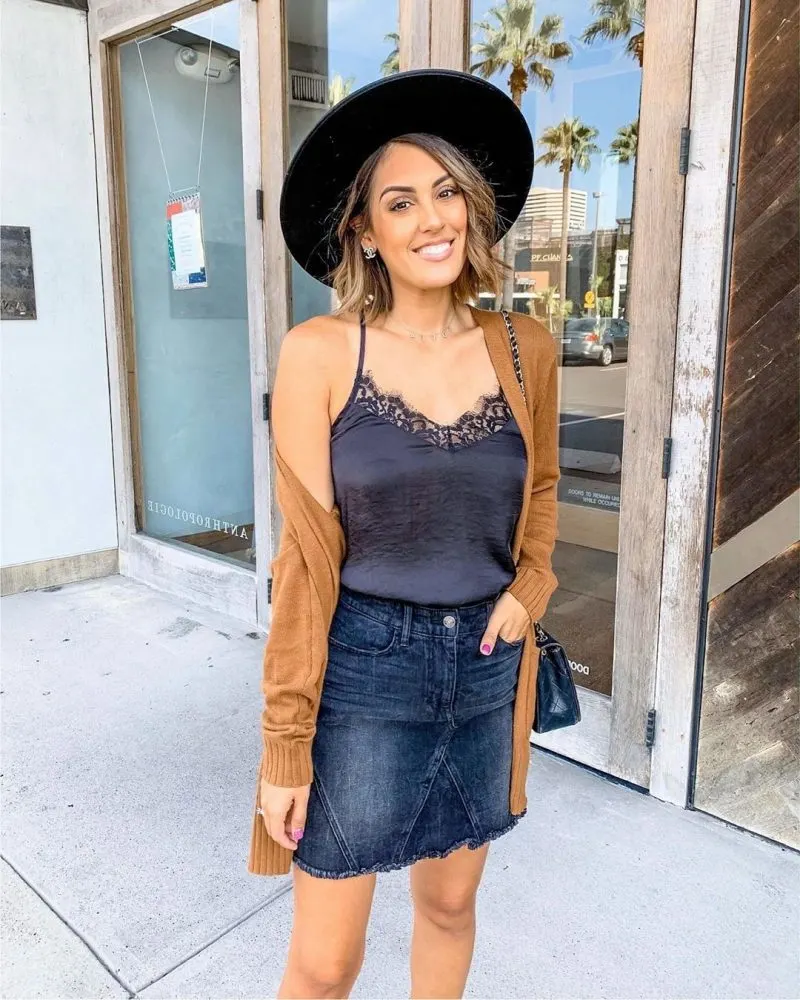 Buy Similar Here
With Blue Blouse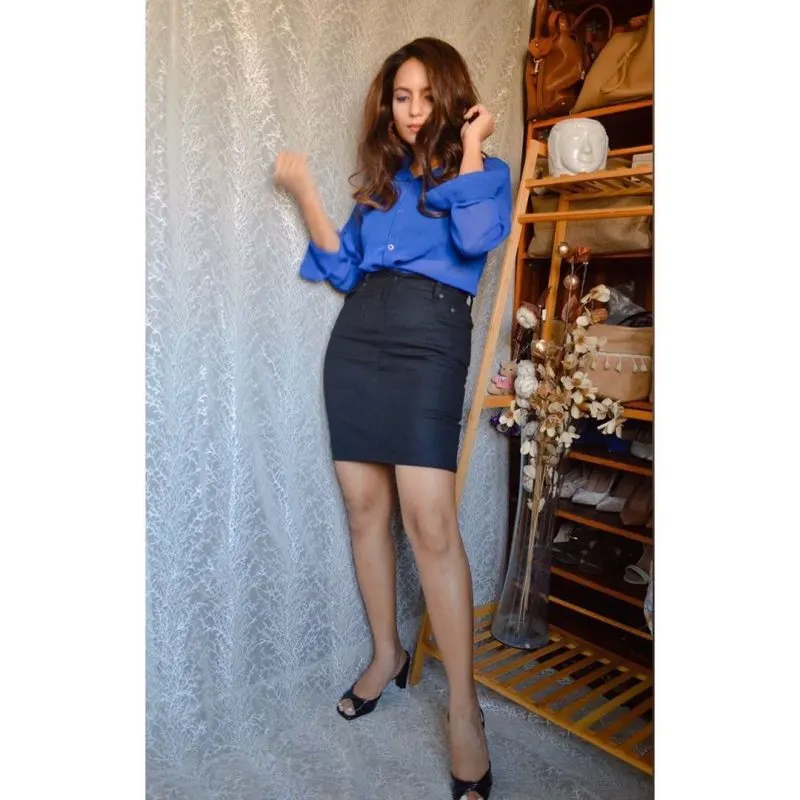 Buy Similar Here
With Snakeskin Print Kimono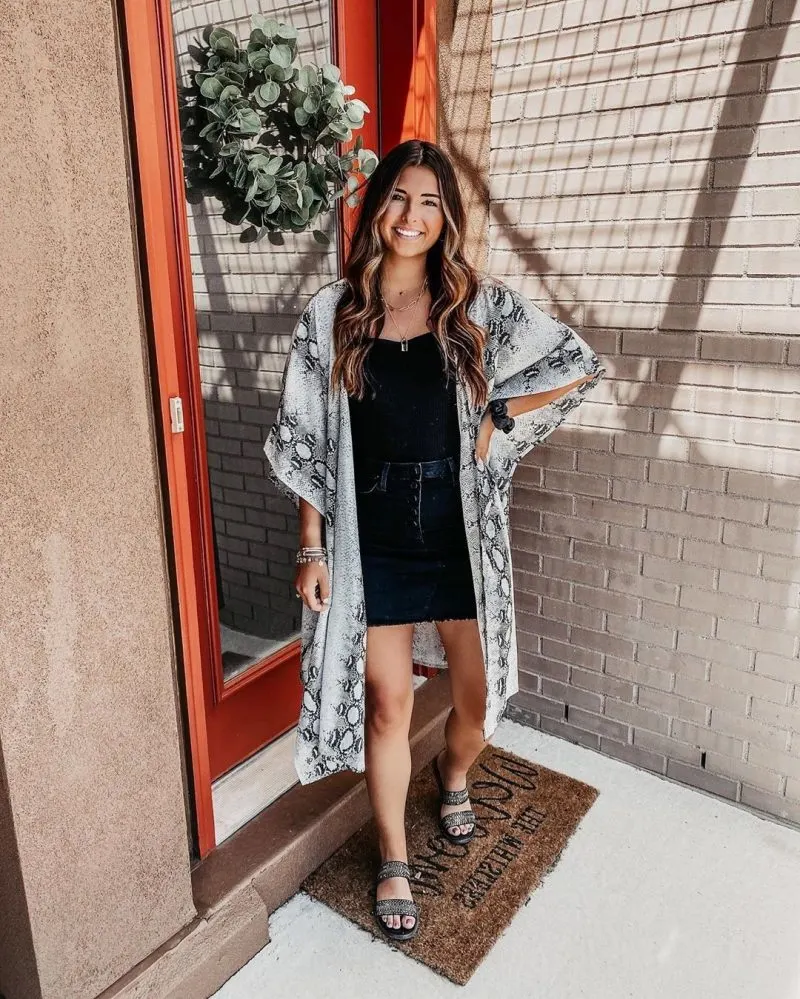 Buy Similar Here