This time I want to talk about evening dresses. You are about to see amazing frocks to wear at an intimate dinner party or during night outs on the town. Believe me, this compilation features so many hot and beautiful styles to choose from.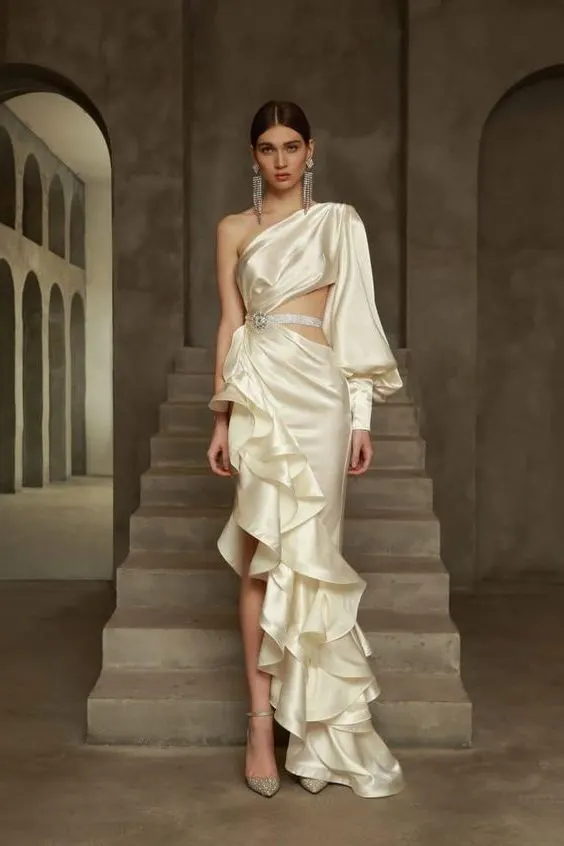 Buy Similar Here
Even if you are a seasoned fashionista, you might want to look your best for an event. If that is the case, you will need to create looks that do not go over the top and that reflect your personality. The styling is done in a modern way as the silhouettes are clean and simple, which allows the dresses to shine without looking overworked. They are made of different fabrics and materials but they have one thing in common: they feature sleek and feminine designs that make them look like real piece of art. They feature different necklines, sleeves, hemlines and other details but all of them manage to stay feminine.
If you are about to attend an important event or special occasion and you want to look fantastic without using too much makeup, you may want to consider wearing a stunning evening dress. With a few timeless pieces, a little bit of creativity and a sharp eye for fashion you will have no problem catching the eye of the right people.
Want to look great without spending a lot of money? Go for an evening dress that suits your body type. Creating a good evening outfit does not have to be difficult or expensive.
I am pretty sure these images will inspire you to buy yourself a new frock. Here are gathered LBDs, lace mini frocks, sexy sequined and glittering ensembles, semi-sheer designs, fit-and-flare retro must-haves, Ancient Grecian maxi gowns, seductive red dresses with high slits, etc. I think every lady will find here something beautiful and easy to wear.
We see a fabulous mind color maxi dress with a high side slit. Complete it by adding nude pumps. Look for more ideas on how to wear mint color clothes this year by looking through my collection.
Buy Similar Here
If you still wondering what kind of dress to wear to a very special event, then you better take a look through this street style collection and choose your favorites. All these designs are both eye-catching and stunning.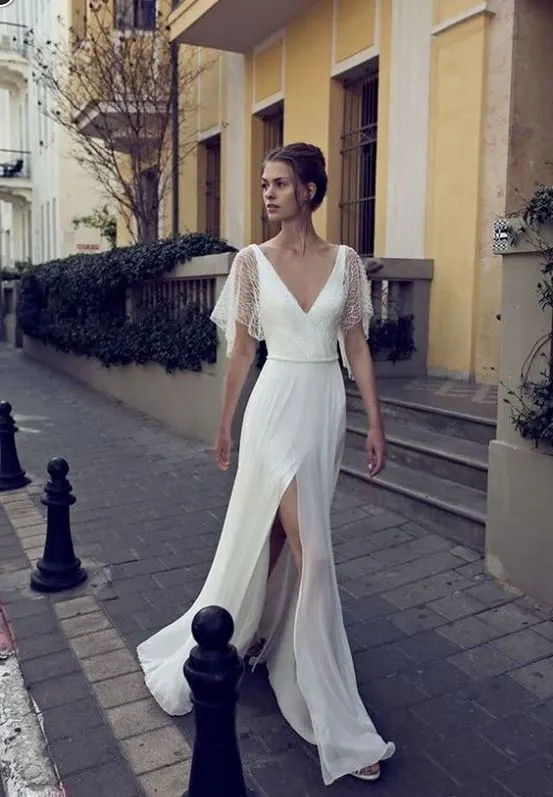 Buy Similar Here
I can assure you, once you try one of these dresses, you gonna draw everyone's attention during the whole night. It's up to you what kind of frock to wear, so you better choose between lace, sequin, silk, cotton, and other materials. I would love to hear your own thoughts about these designs in the comments below.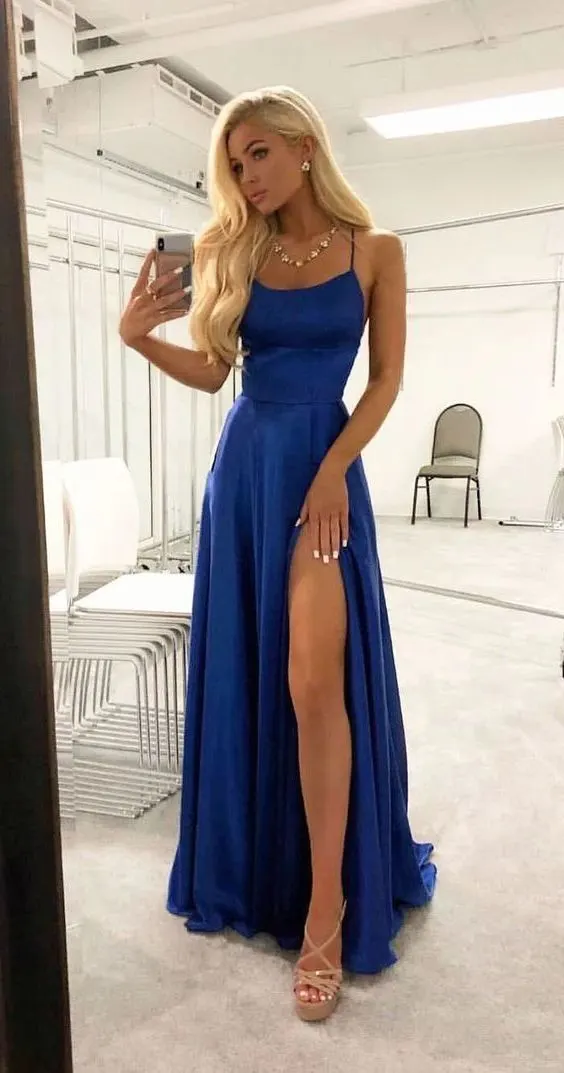 Buy Similar Here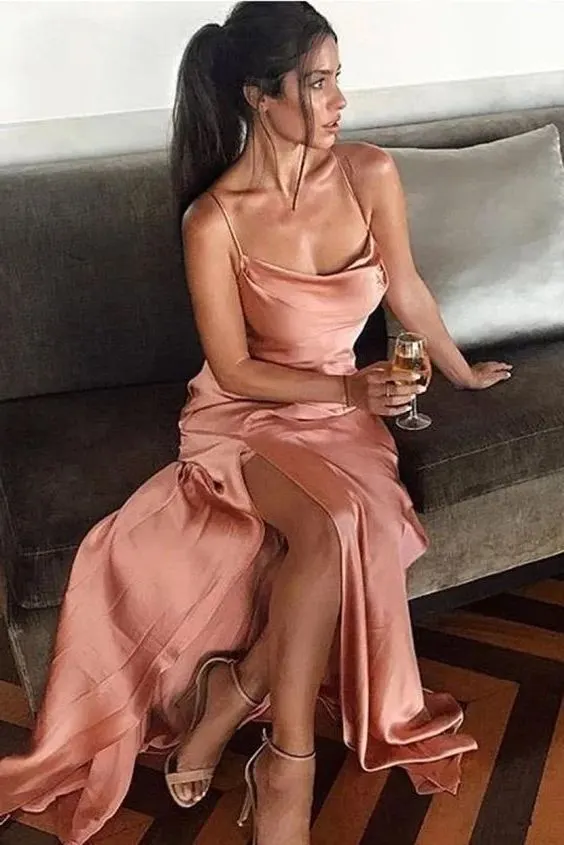 Buy Similar Here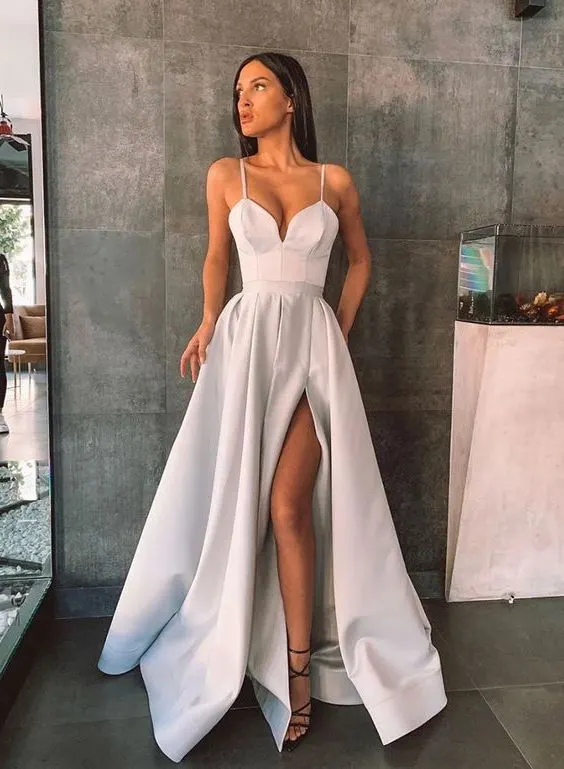 Buy Similar Here
Buy Similar Here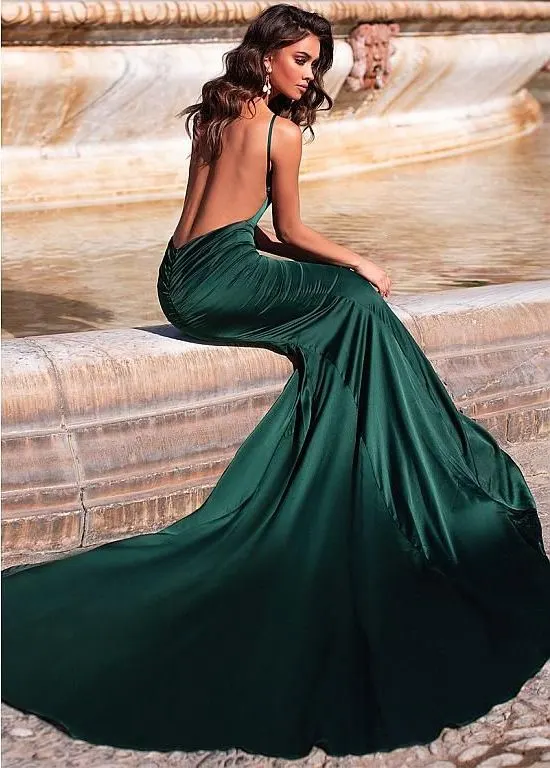 Buy Similar Here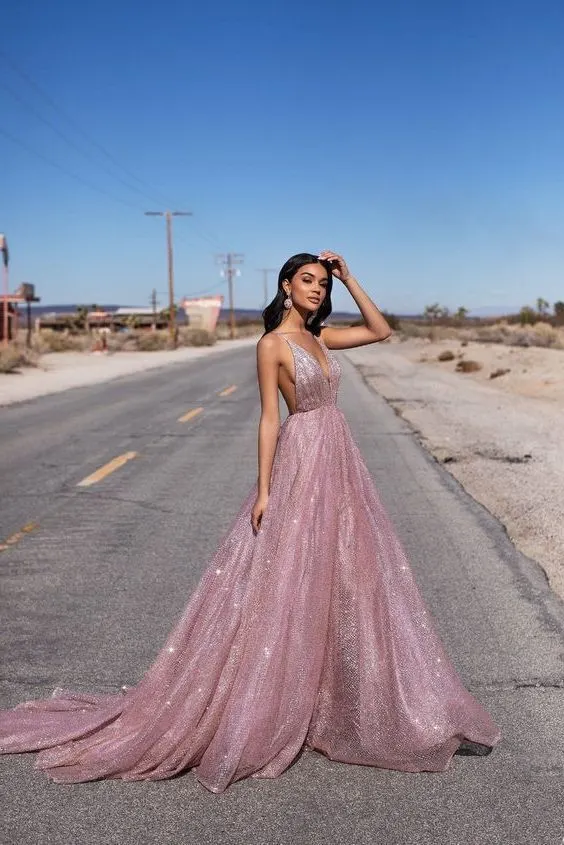 Buy Similar Here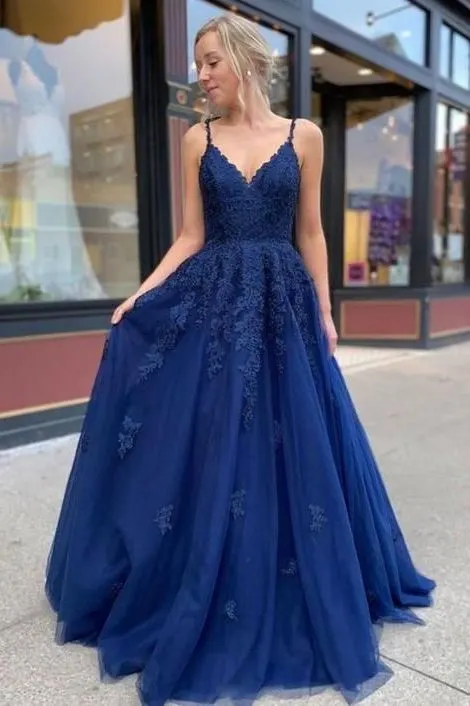 Buy Similar Here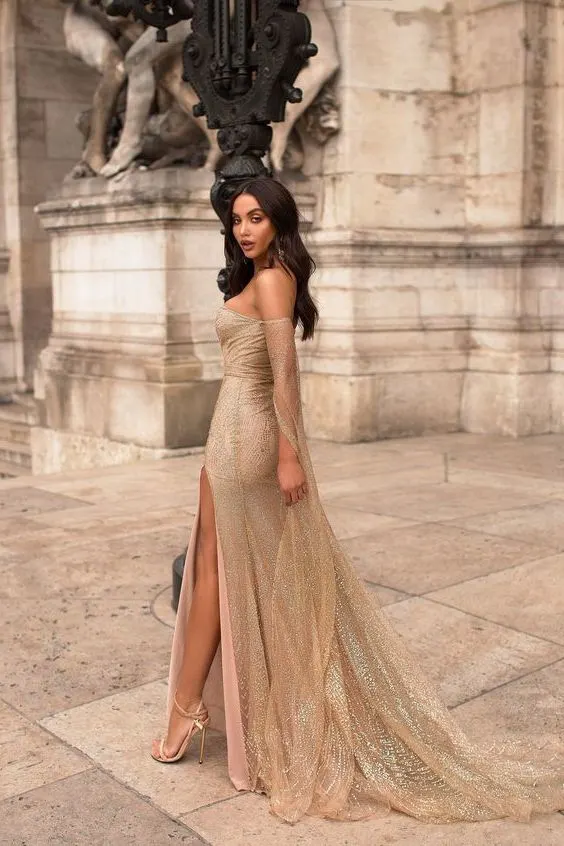 Buy Similar Here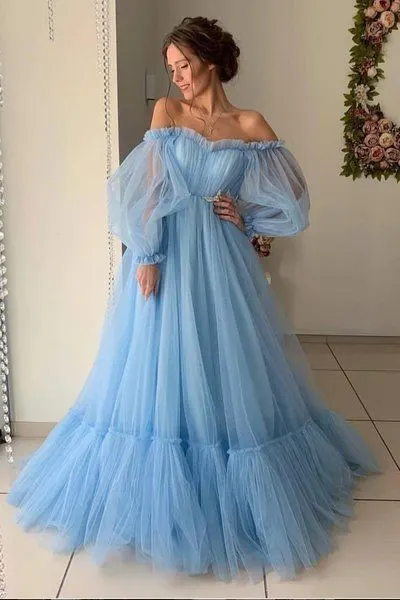 Buy Similar Here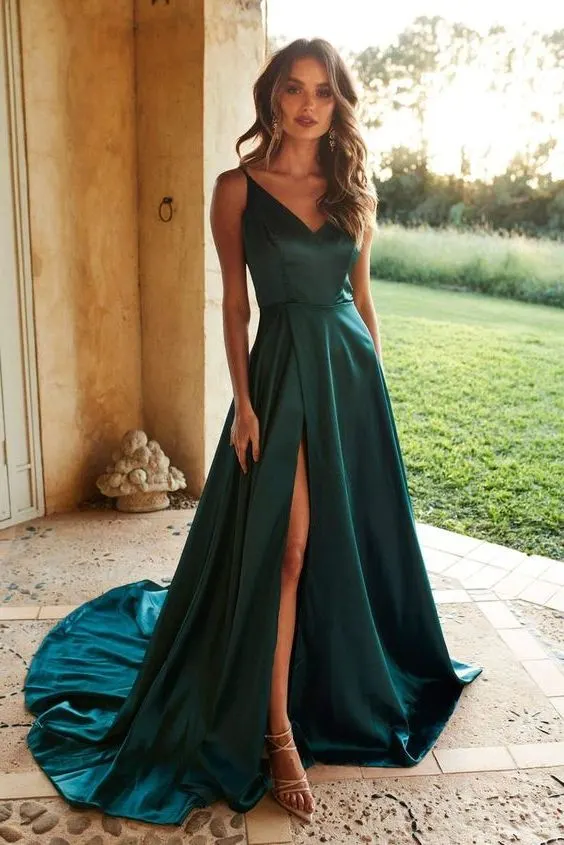 Buy Similar Here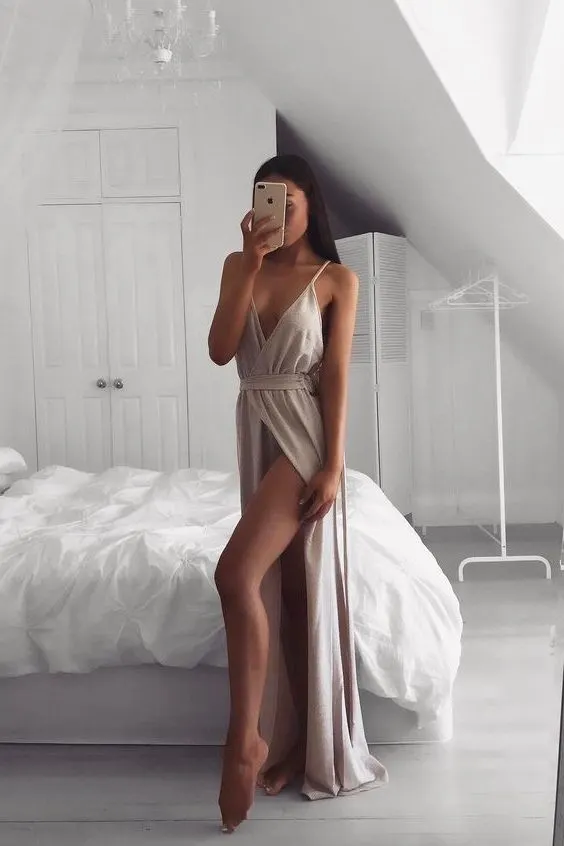 Buy Similar Here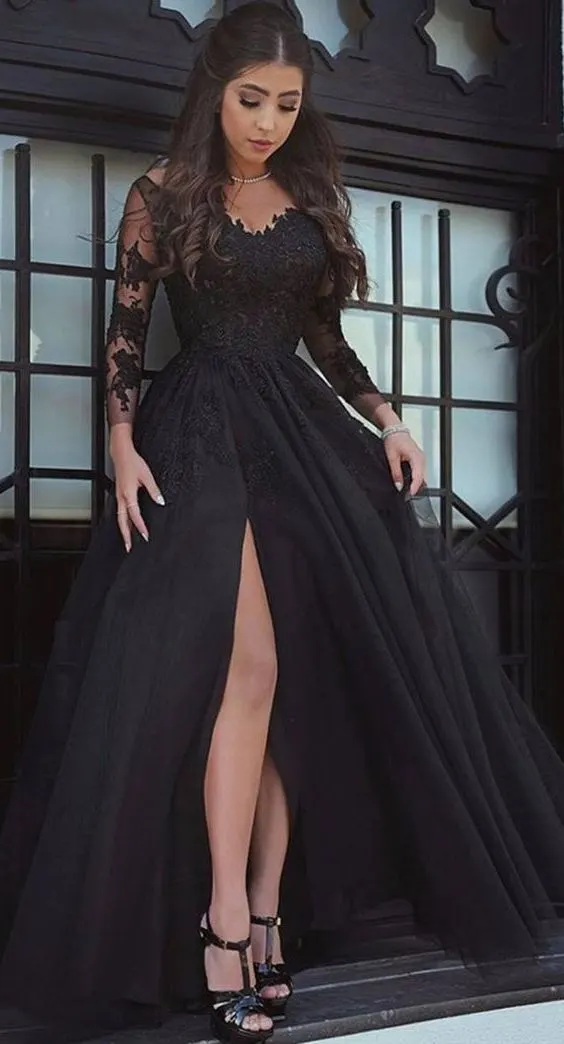 Buy Similar Here
A modern maxi red dress with spaghetti straps can be worn with neutral accessories like a cardigan and a classic bag. The dress, which is made of high quality fabric, can be worn with black tights and square-toe leather heels. If you want to add a touch of color to your outfit, you can grab a bold lipstick shade.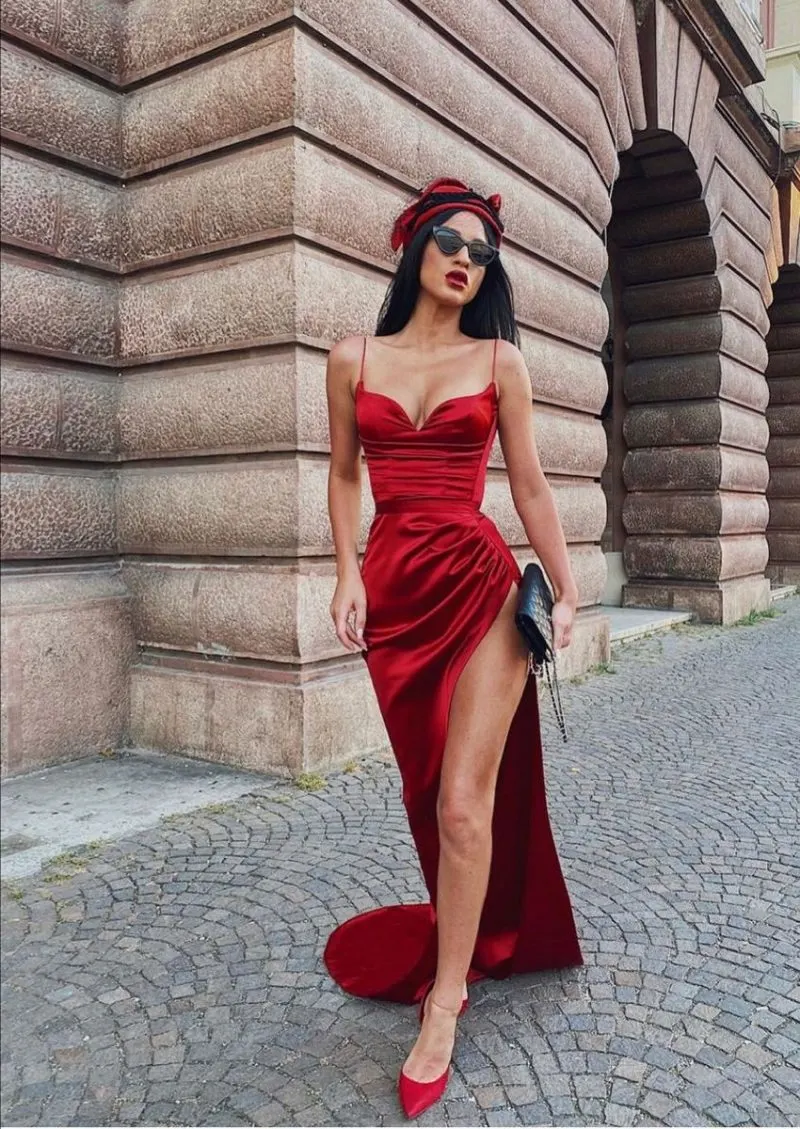 Buy Similar Here
A nice blend between vintage pieces and modern day items is what makes this outfit so appealing. The black dress features a crop top in lace with long sleeves. If you want to look even more feminine than usual, you can complete this look with a floral headband or hair flower that will frame your face perfectly. Make your best look even better by adding a pair of high strappy heels to the equation. You can wear sheer black tights as well for a more daring look.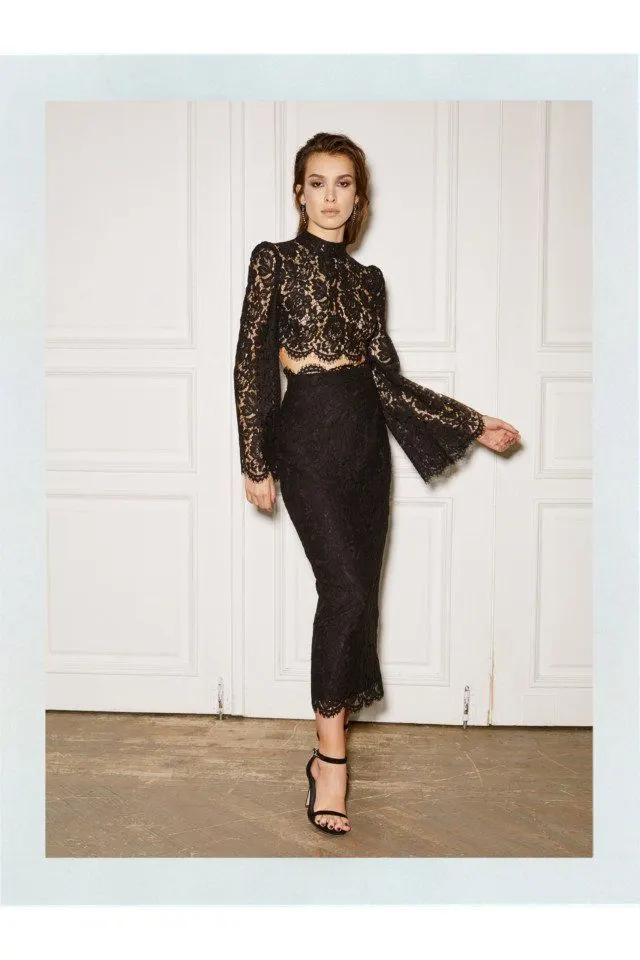 Buy Similar Here
You do not need to spend a lot of money on an evening dress, you just need to know what looks good on you and how to style it properly. You will probably have more success picking something simple if you have trouble making decisions when shopping for clothes. Just figure out the shape that works best for your body and fabric that looks great with your skin tone and make this part of your planning process. Make sure that you think about how much time you'll be spending in heels and which colors look best with each outfit.