Let's talk about denim shirts and ways how to style them right this year. Here are shown easy ideas for ladies who want to update their casual style. Today's denim shirts are made of thin cotton with the addition of elastane. This choice of material guarantees a perfect fit on the body. Depending on the specific style of the shirt, it can look slim or have a loose-fitting silhouette.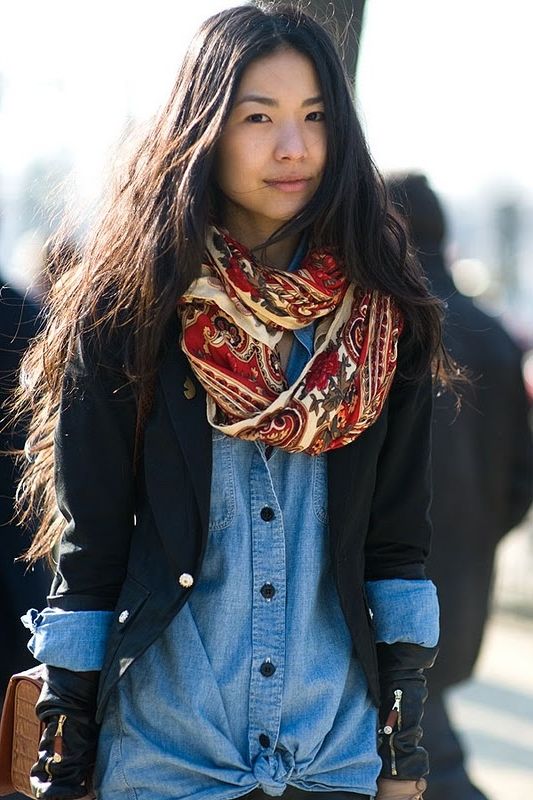 We see a cool combination that consists of a denim shirt styled with a black blazer and a multi-printed scarf. A lovely set for fall season months.
This year we see a wide range of different denim shirt styles. As you all know, nowadays a denim shirt has to be not only comfortable but also look spectacular.
The loose, straight cut shirts are a great option for those who want to look slimmer. Choose styles made from thin, soft, well-draped denim in rich indigo colors with miniature buttons, and rounded hems. These shirts are now worn as a light jacket, or around the waist, creating a kind of grunge-inspired appearance.
Best Outfit Ideas With Denim Shirts
The fashion for a high-waistline has also reflected in denim. You can also tuck this shirt inside pants, jeans, or a skirt
Denim Shirt And Skirt
One of the most interesting trends in today's fashion is the combination of completely different styles in one outfit. A skillful mix of a denim shirt with a romantic skirt is a very successful combination. All you have to worry about is to maintain the proportions of the silhouette. With elongated denim shirts that are worn as light jackets, you are free to try out skinny jeans, mini skirts, chiffon skirts, or any other bottoms.
If you have a sexy lace mini skirt in your wardrobe, then you can always complement it with a laconic denim shirt and create a fashionable ensemble. Figure-hugging shirts look great with fashionable maxi skirts. An especially nice idea is tucking in a denim shirt into the skirt.
A casual look can be set by a safari or military-style skirt, or you can go for a romantic and evening-friendly look – a skirt made of chiffon or silk combined with a light color shirt. Don't forget to highlight the waistline – a wide belt with a spectacular buckle can easily update your style and emphasize the beautiful proportions of the silhouette.
Another fashionable combination — a denim shirt and a floor-length skirt with a stylish print-is suitable even for an evening event, for example, to a fashion show. It is very important that the print on the skirt is interesting and well combined in color with the top.
A solid denim shirt goes well with printed things, the main thing is that the print is bright and matches the color. The print can be any kind: floral, geometric, ethnic.
One of the most successful options is a combination of a loose denim shirt and a slim, tight pencil skirt. The clash of silhouettes gives a stunning result. The shirt should be tucked into the skirt, and it is recommended to wear high-heeled shoes in this set to look more elegant.
A short skirt in this version can be both flared and fitted, but the first option will look best. Go to this outfit and shoes with heels and light shoes with flat soles.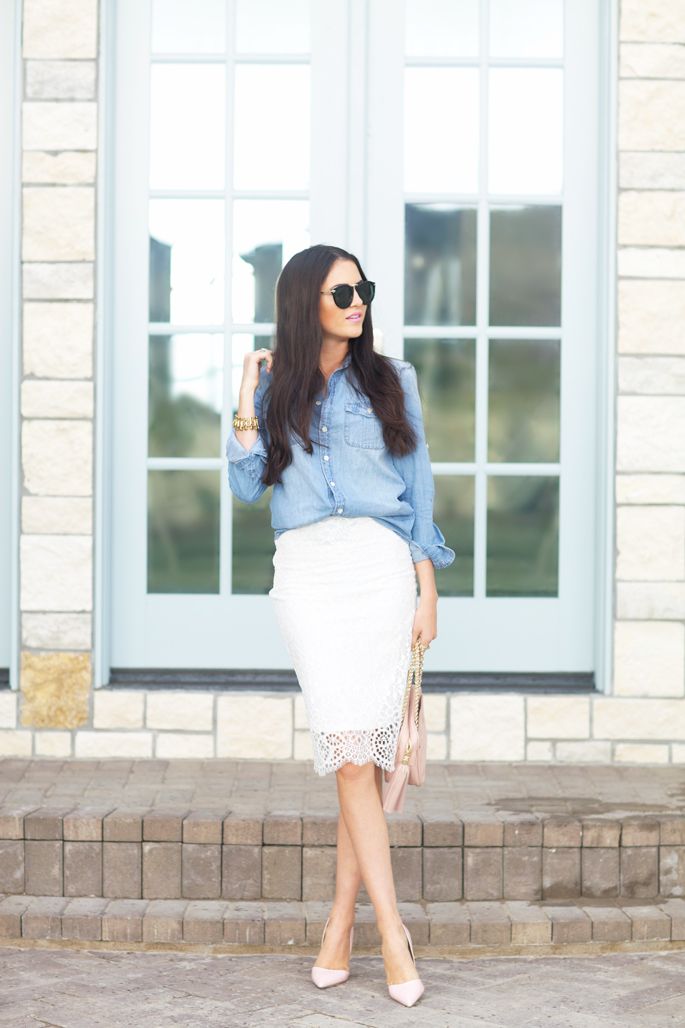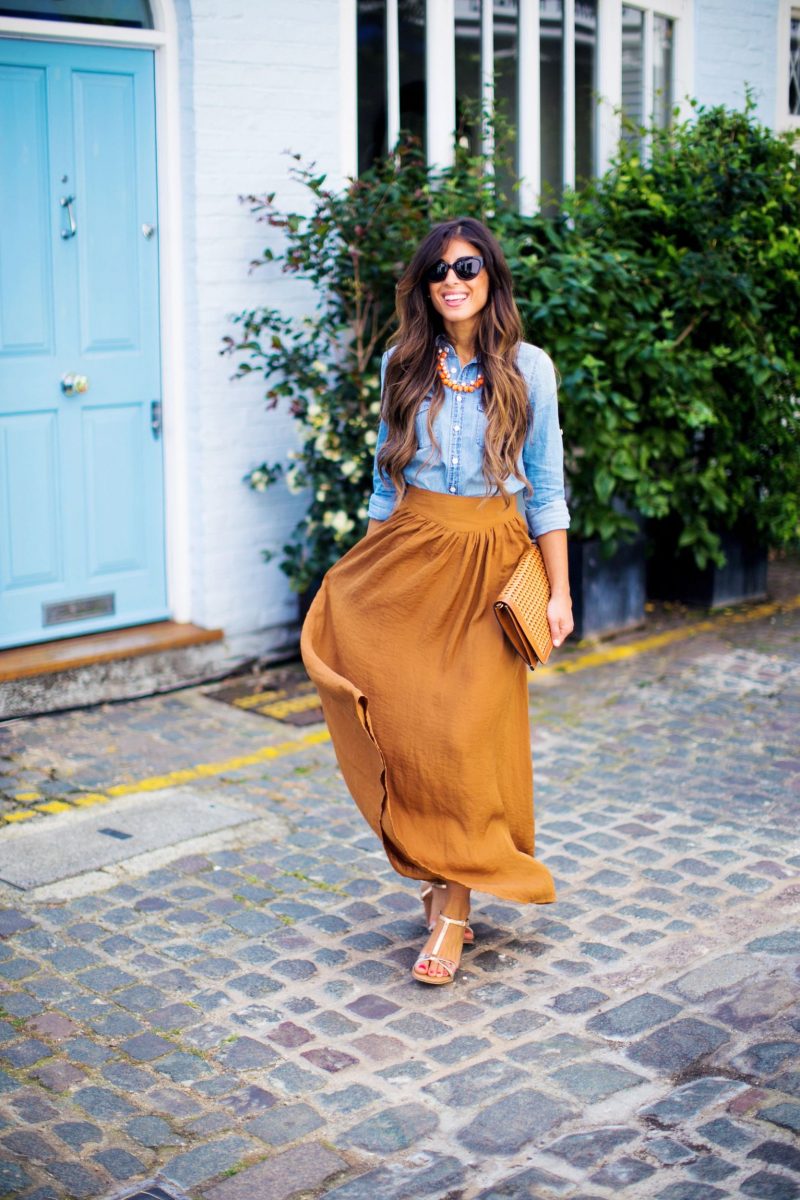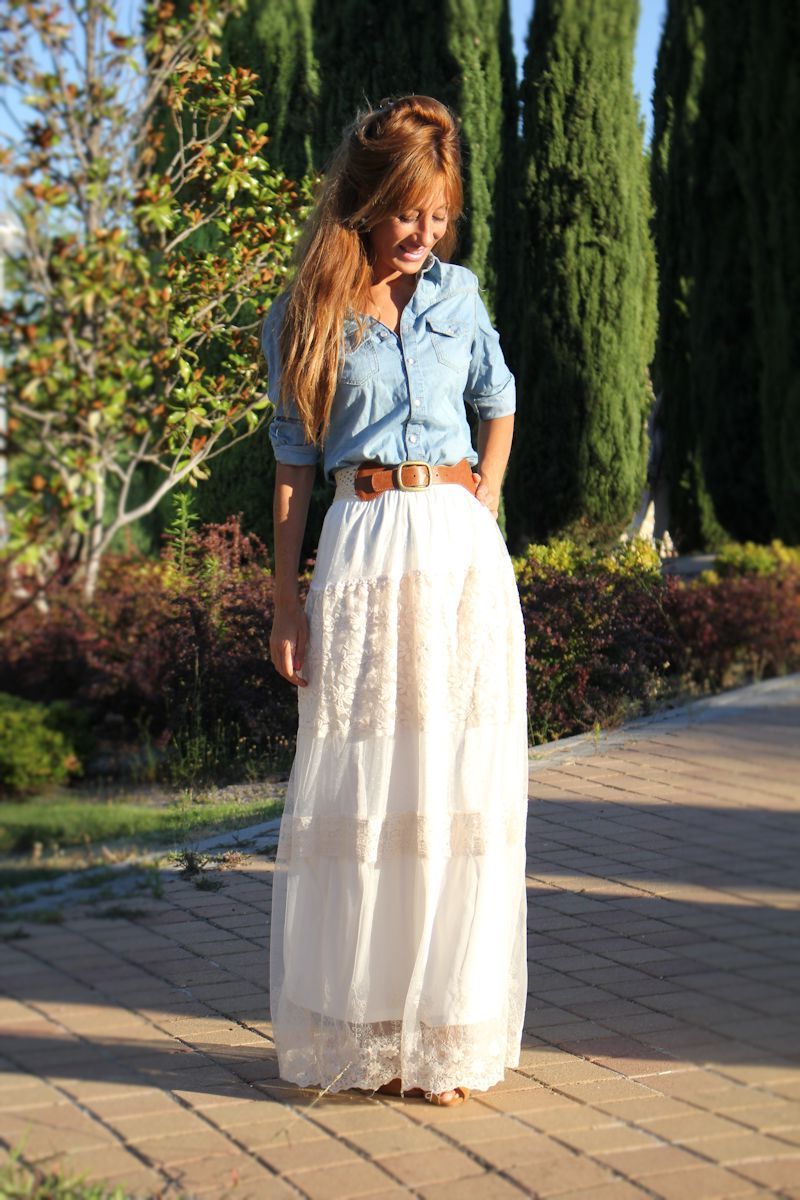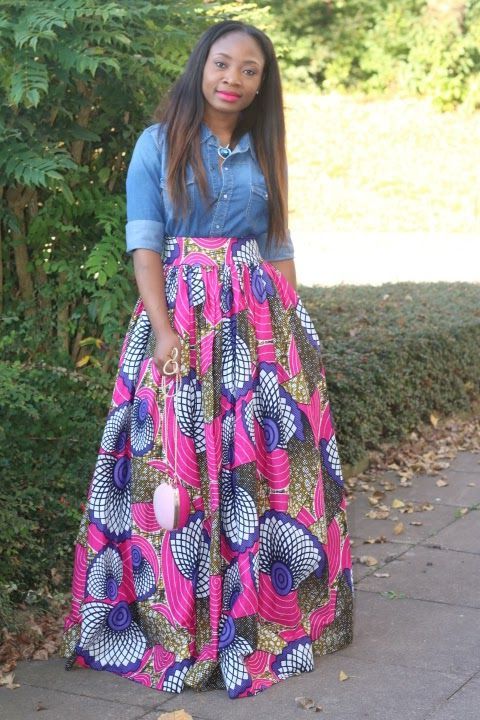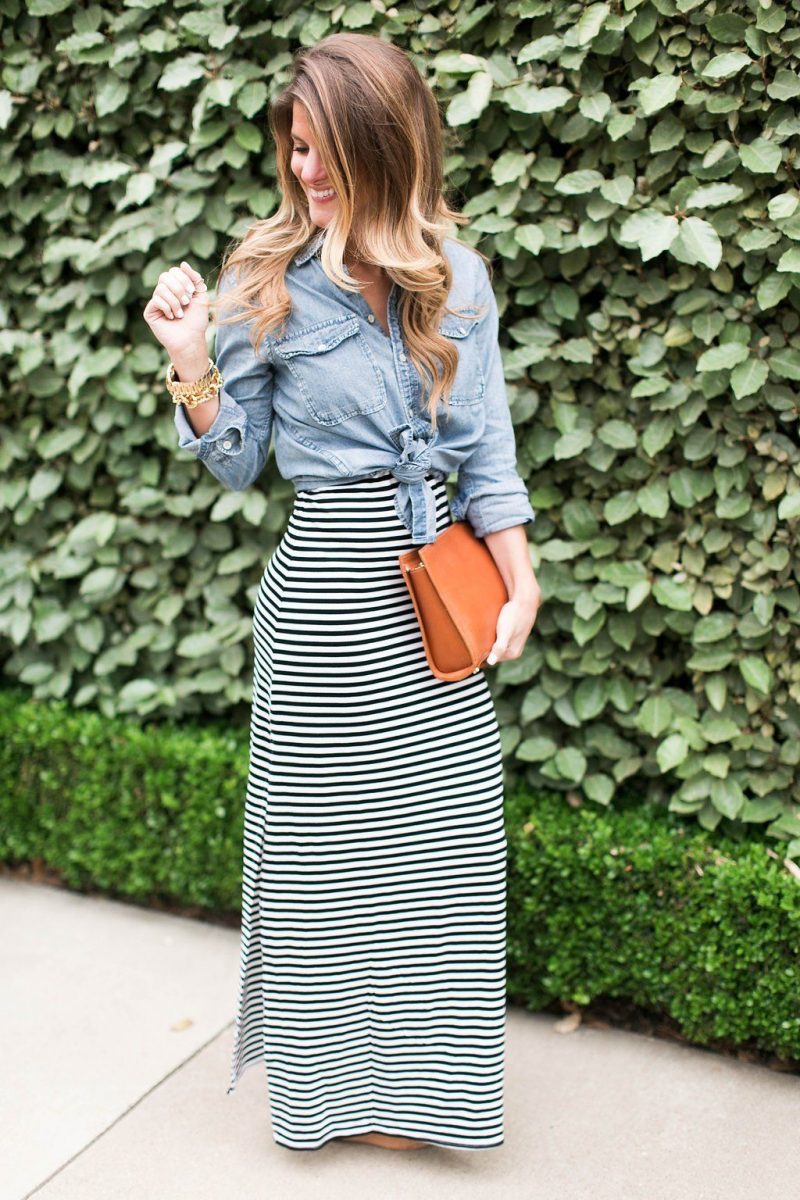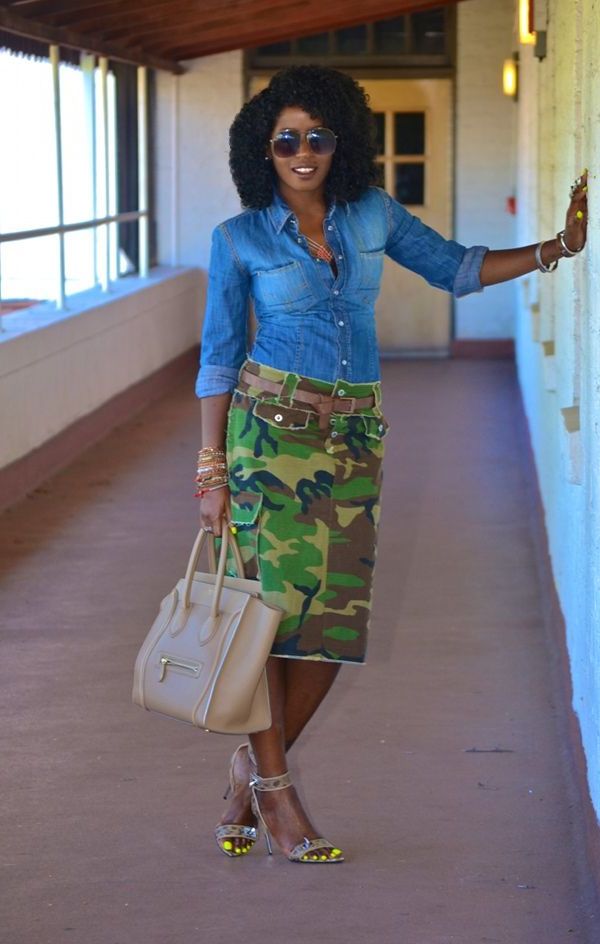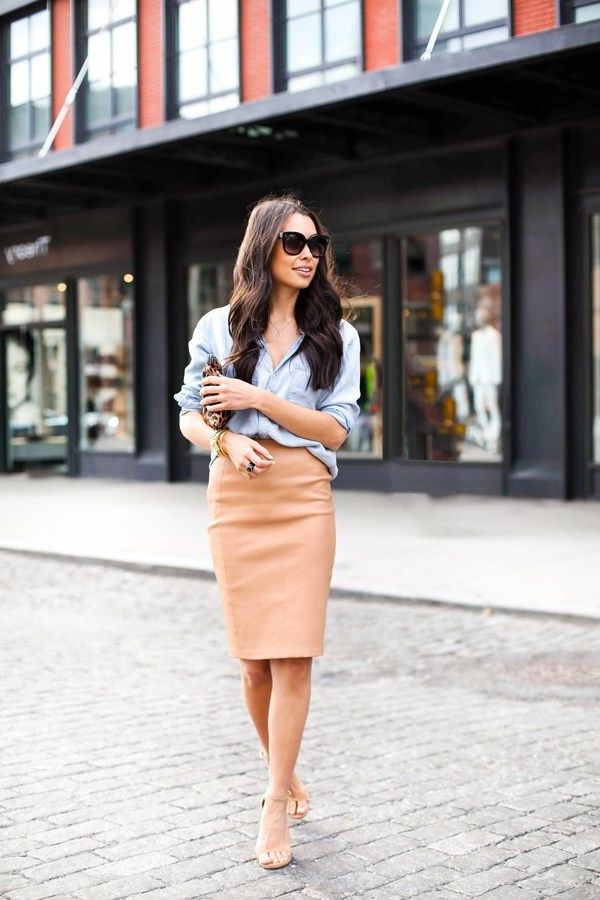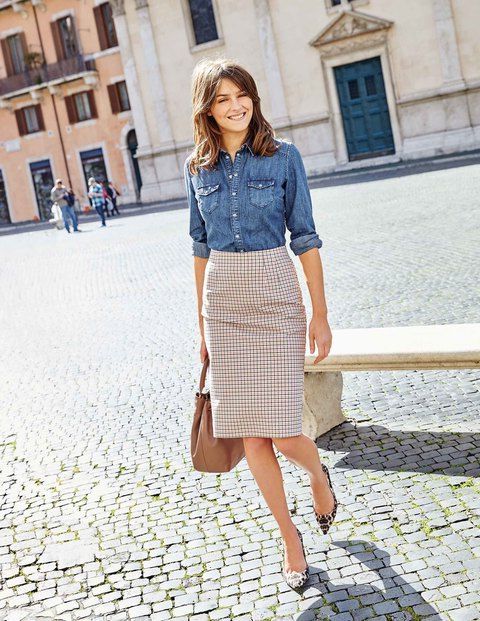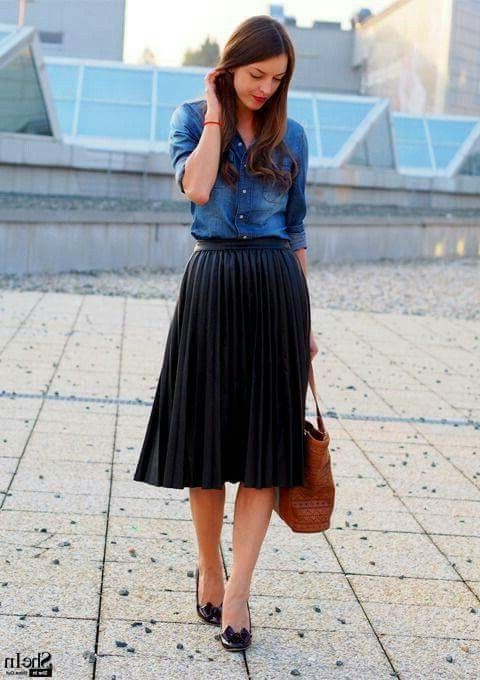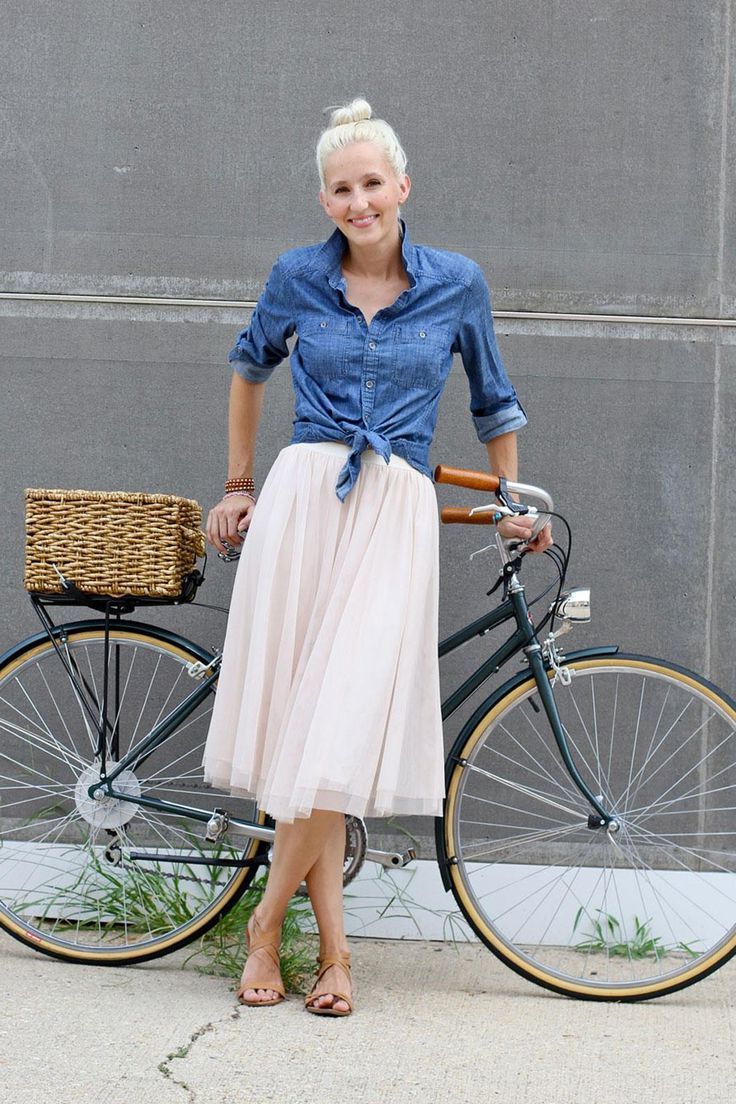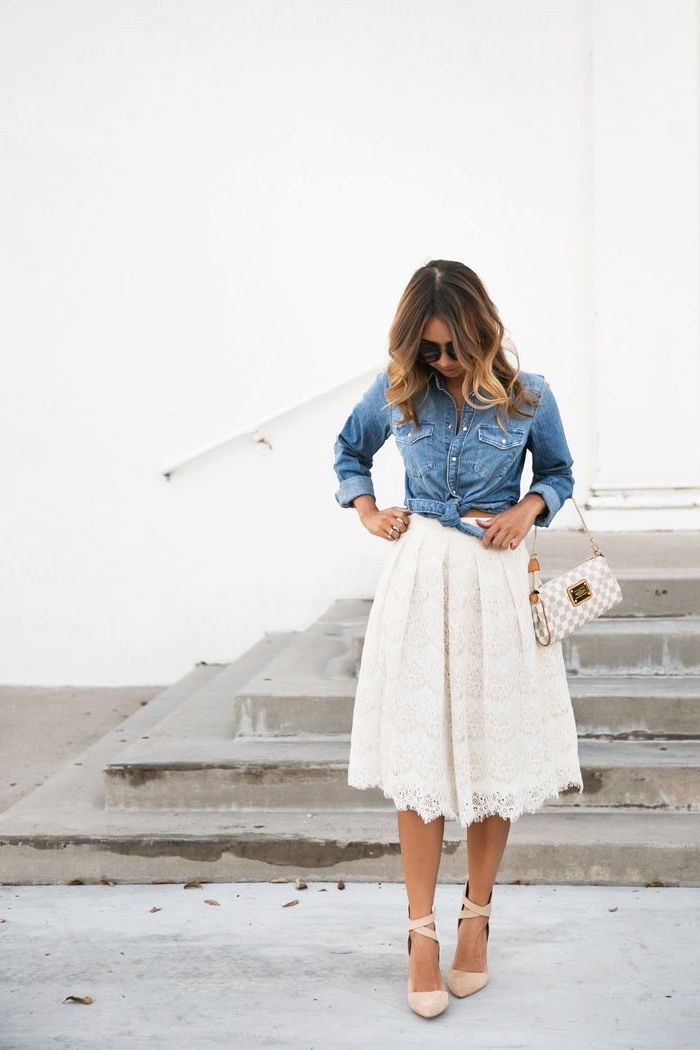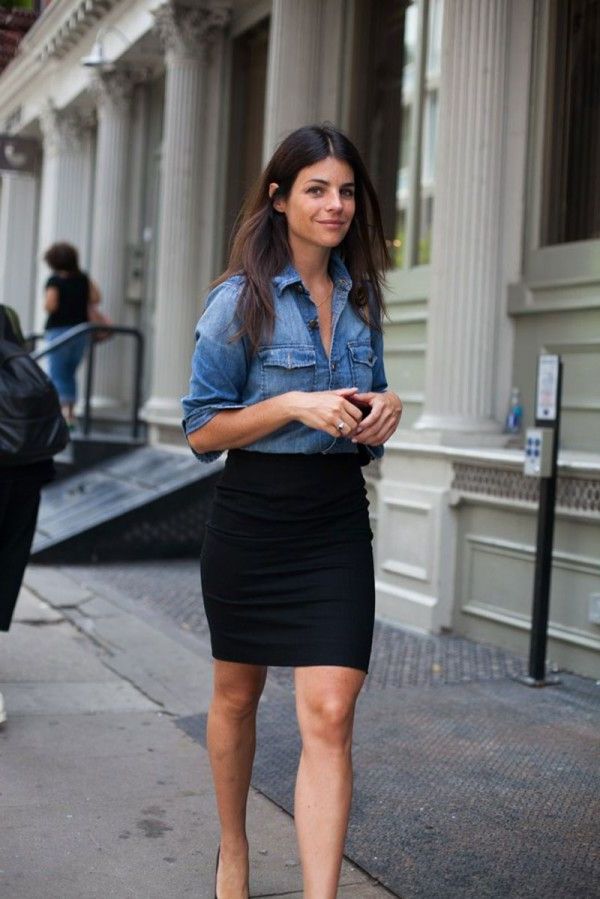 Denim Shirt And Dress
Your favorite summer dress or sundress can be paired with a denim shirt. The style and length of the dress are chosen in the same way as in the sets with skirts. It is important to maintain the contrast of styles, wearing romantic, sexy dresses with a casual top. I love the contrast of colors and textures.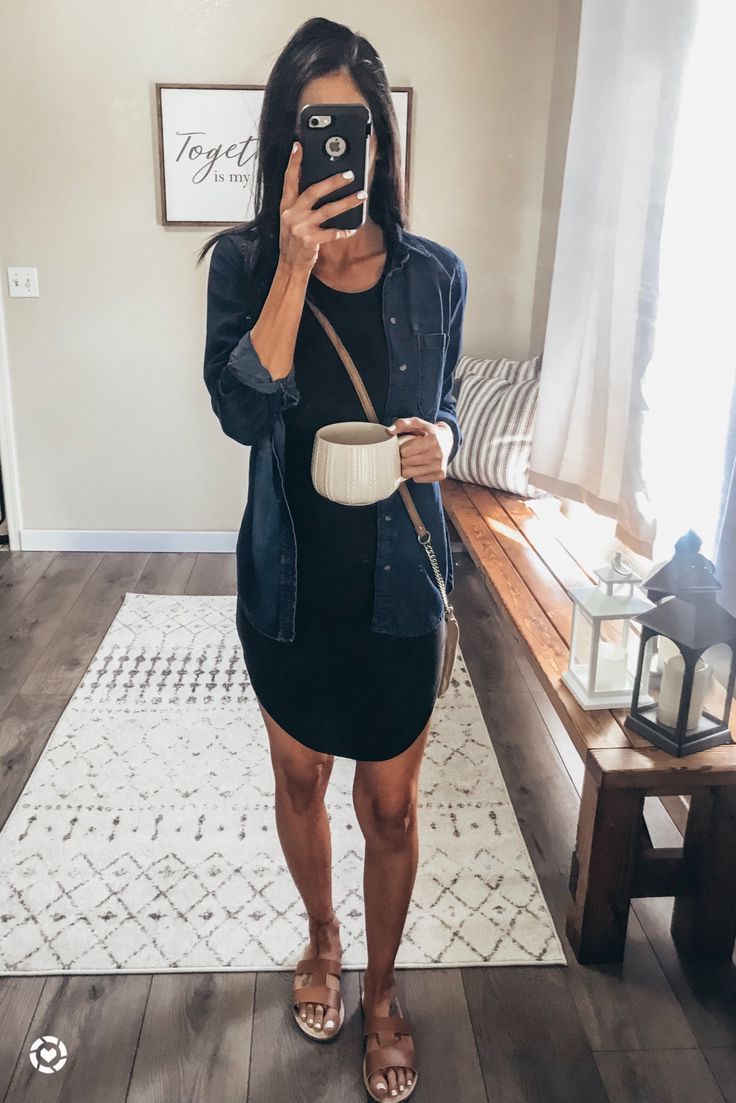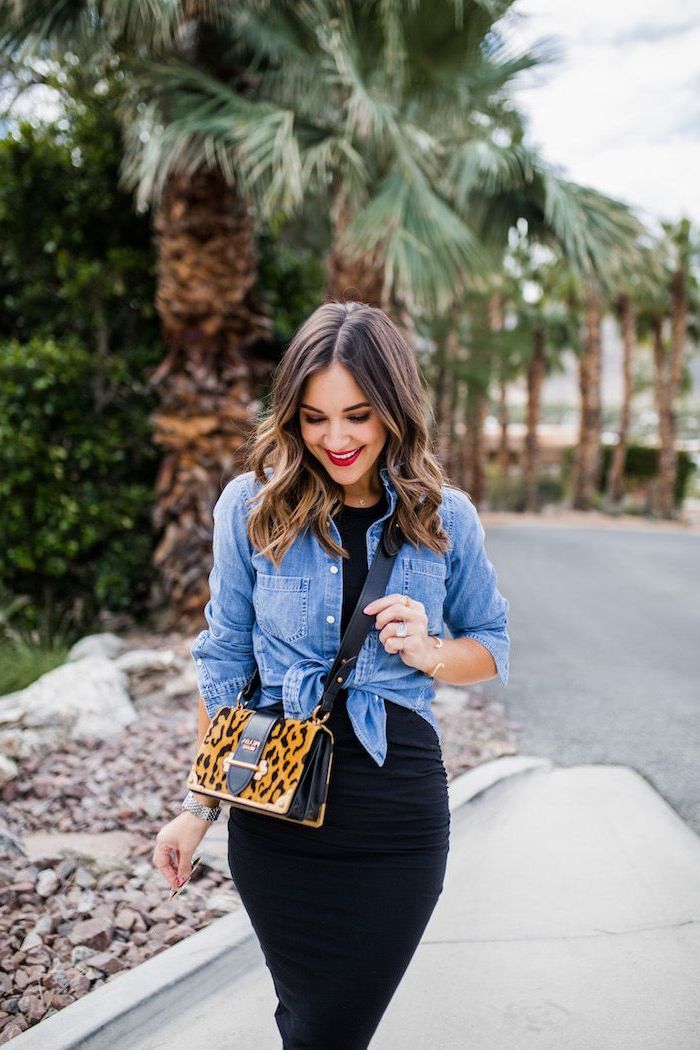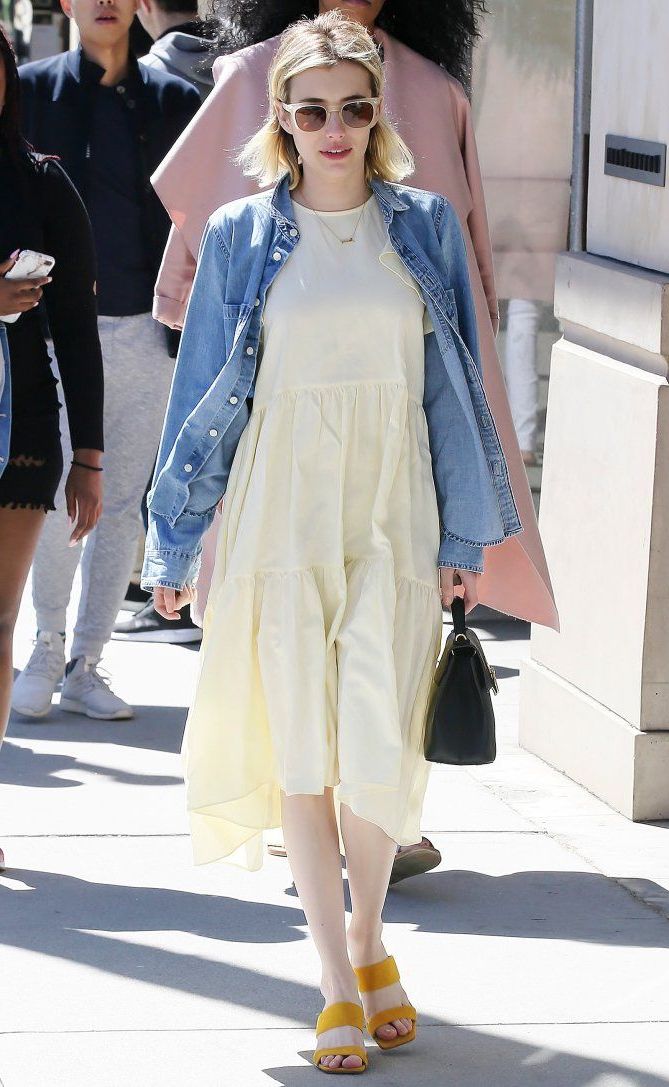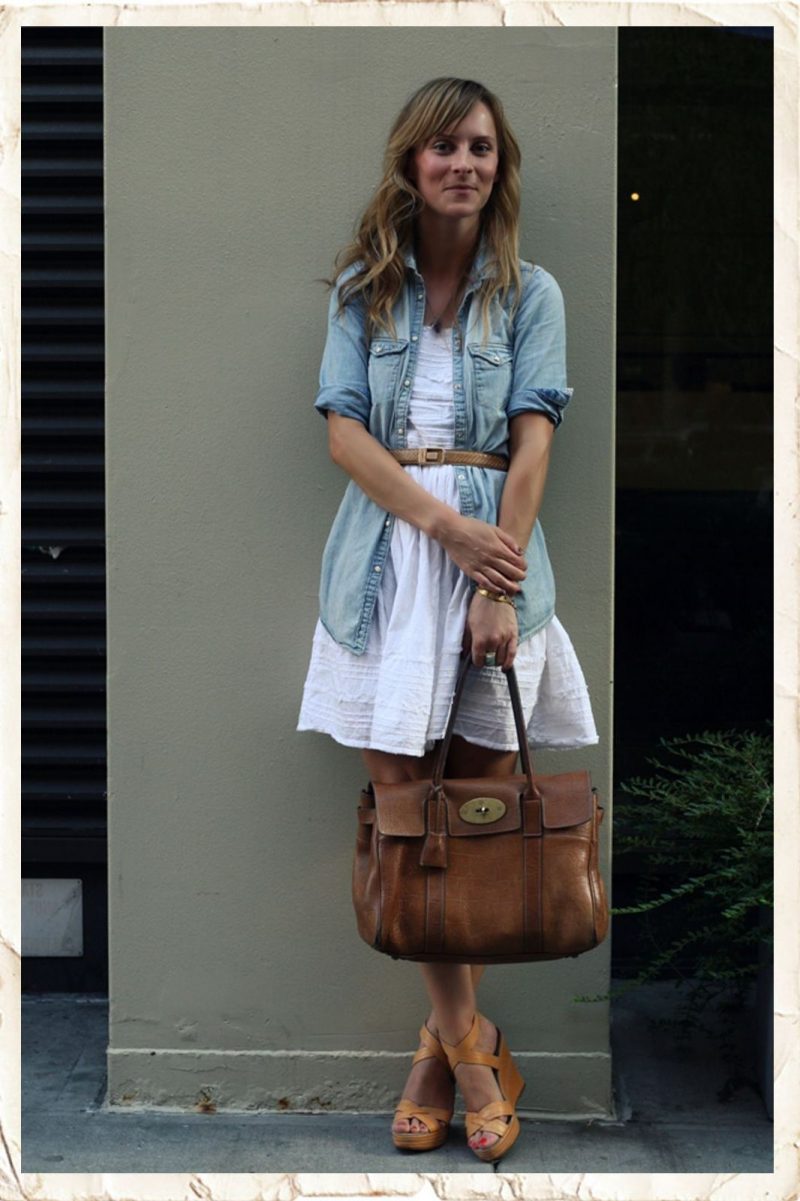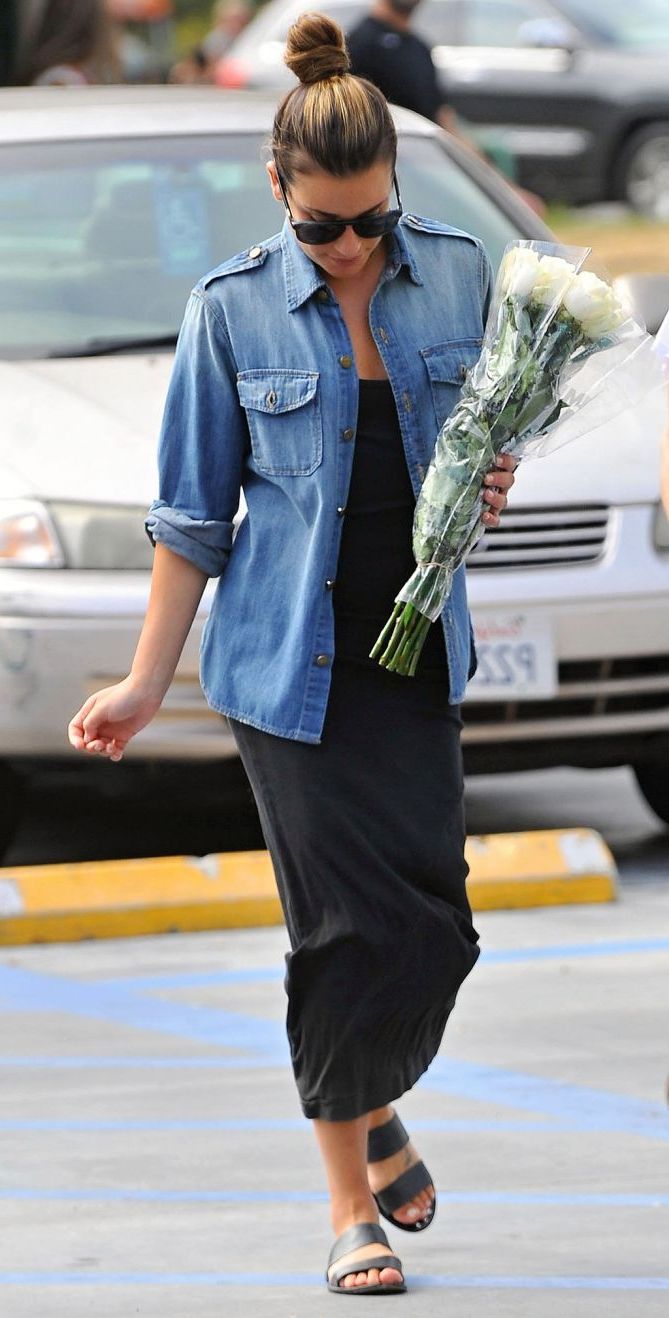 Denim Shirt And Jeans
This combination is incredibly popular and looks very stylish. Don't forget about several rules.
the shirt is lighter and the jeans are darker;
the shirt and jeans are exactly the same shade (this is important).
Jeans can be either skinnies, boyfriends, classic straight.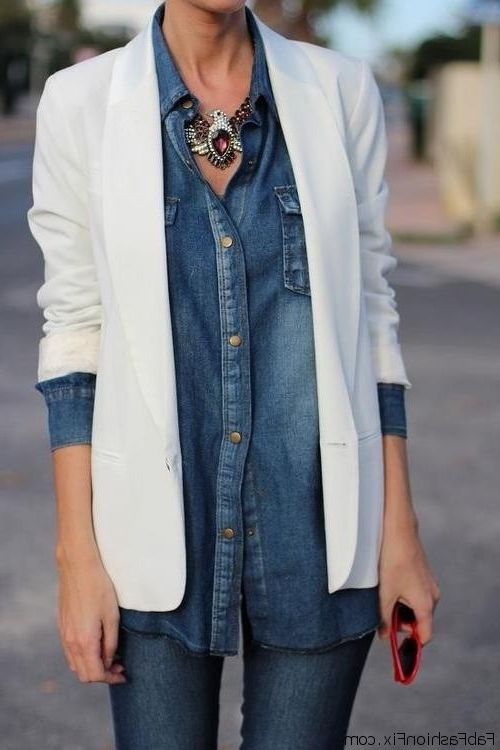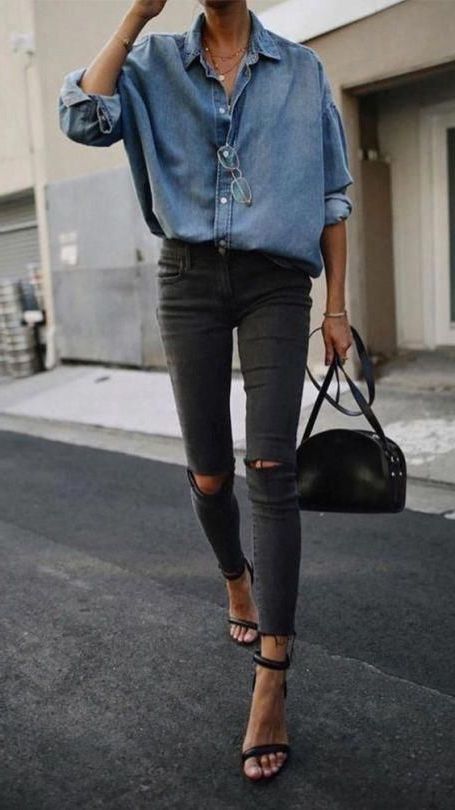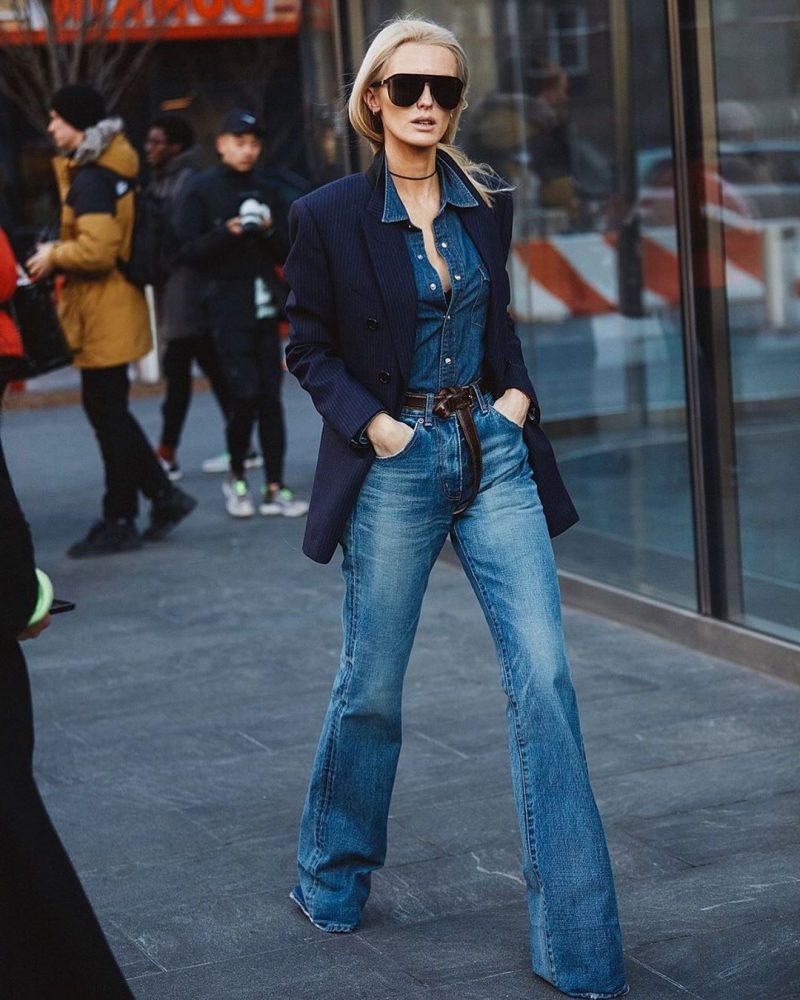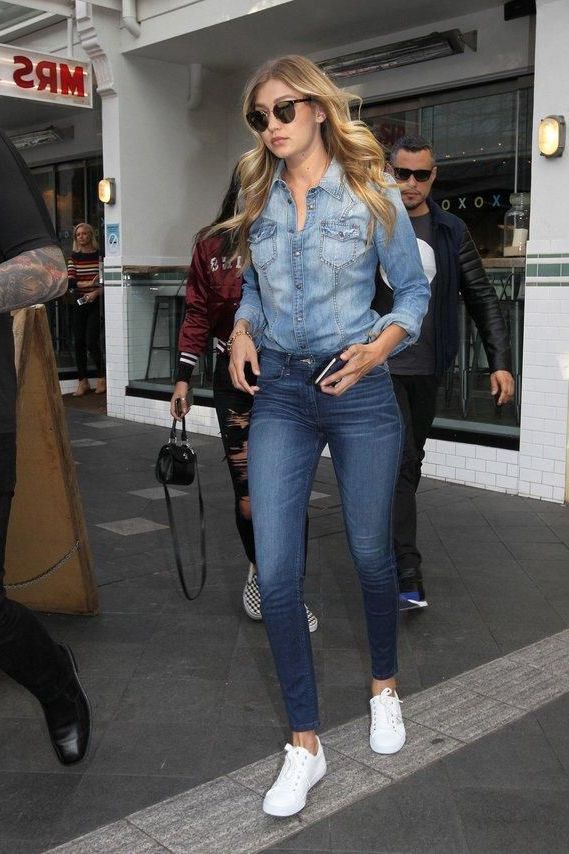 Denim Shirt + Pants
This is a basic combination for ladies. The shirt goes well with straight-cut trousers, with tight skinny jeans, with flared pants, or with cropped ones.
A denim shirt with trousers can be worn in different ways. You can tuck it into your pants, or you can let it out (you can wear a belt over your shirt to emphasize your waist).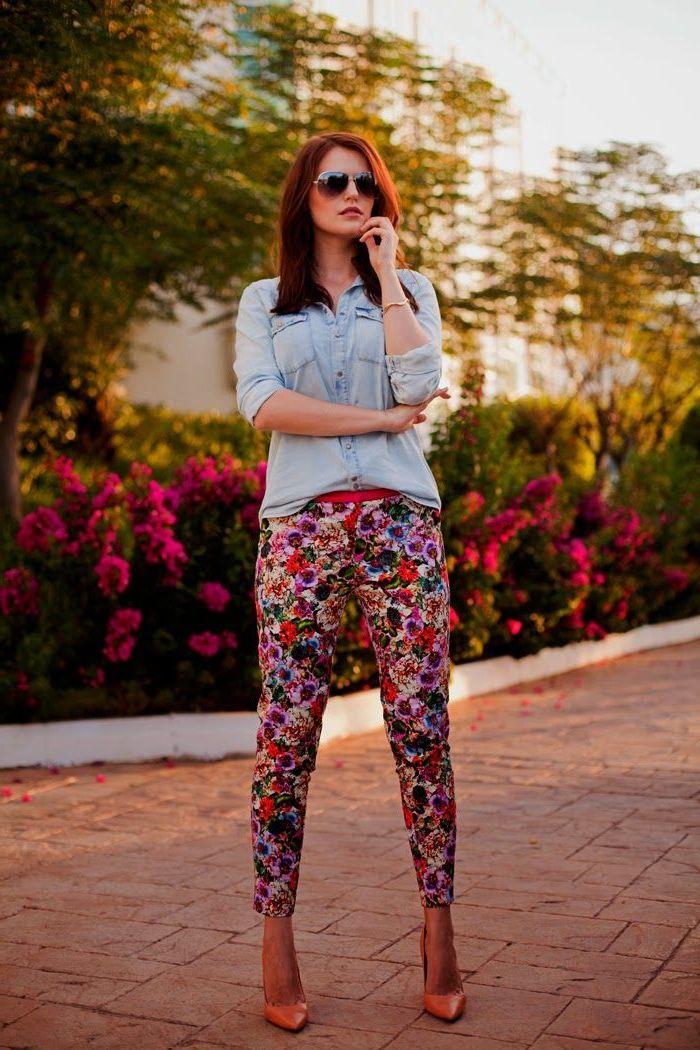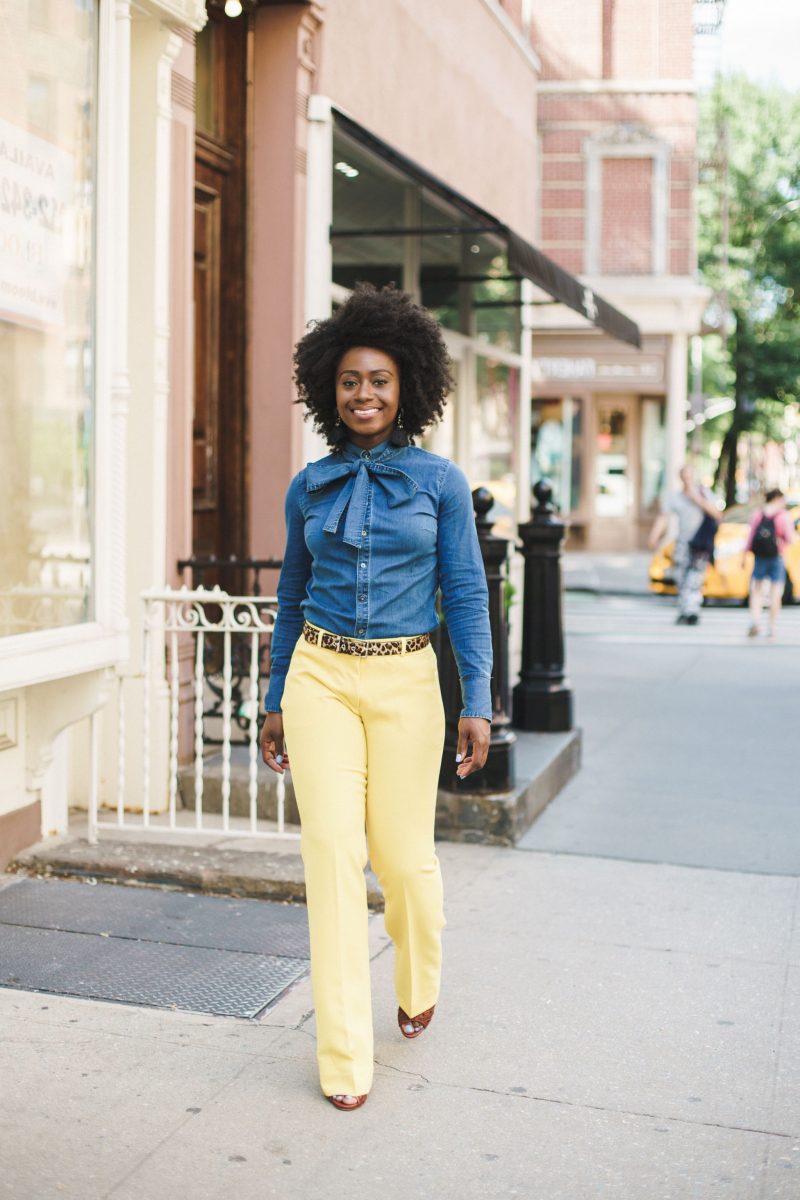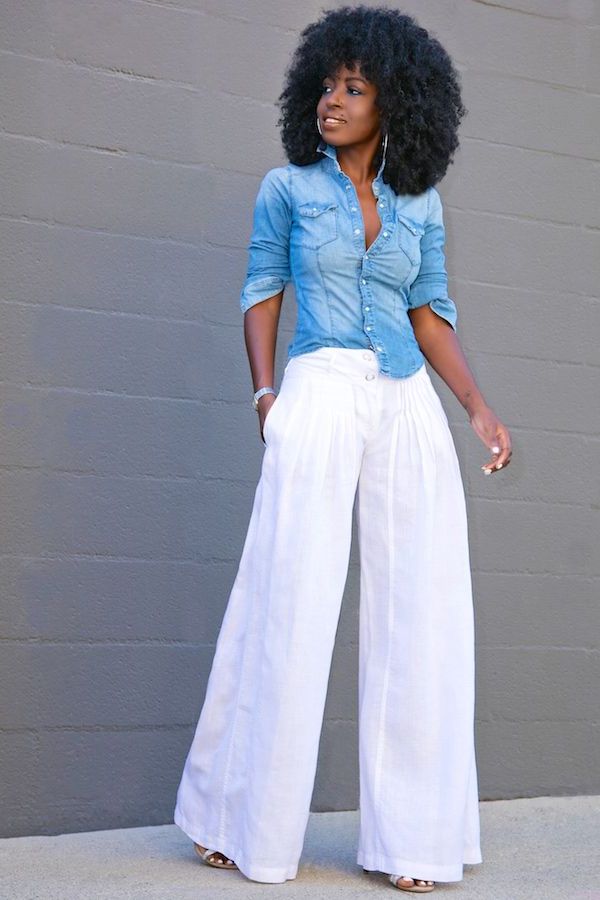 Denim Shirt + Shorts
In the hot summer, you can try shorts with a shirt made of denim. Denim shorts and a shirt look great together — a cool combination.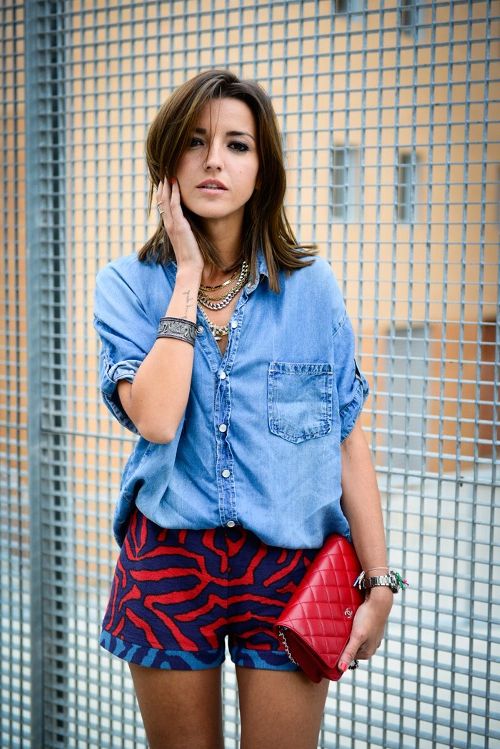 But shorts can be made not only in denim, you can safely combine leather, lace, and other sort of elegant fabrics.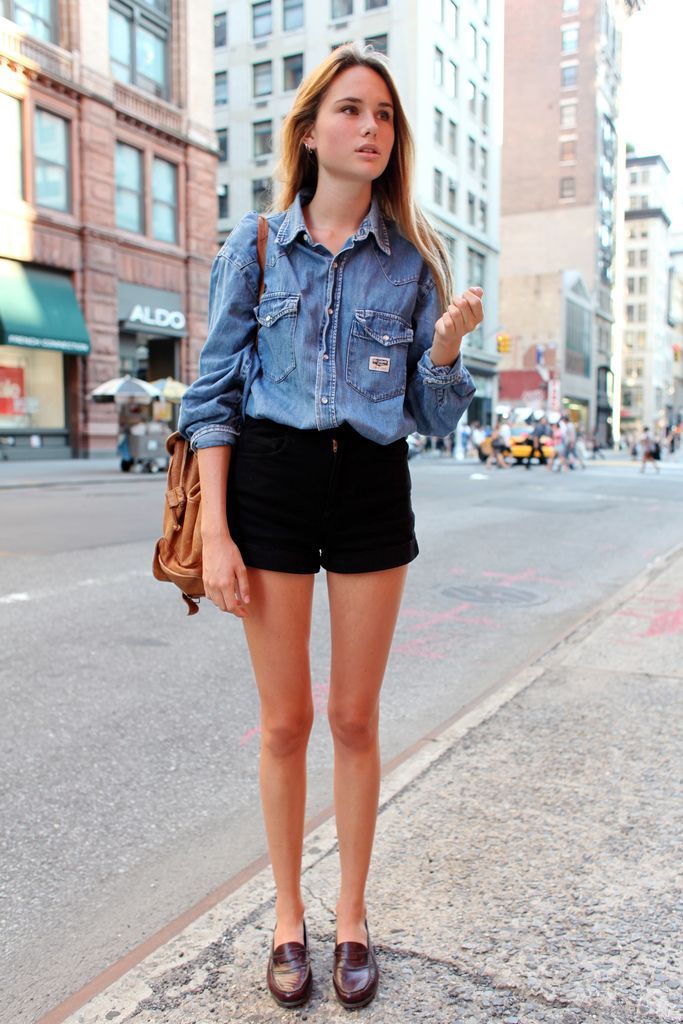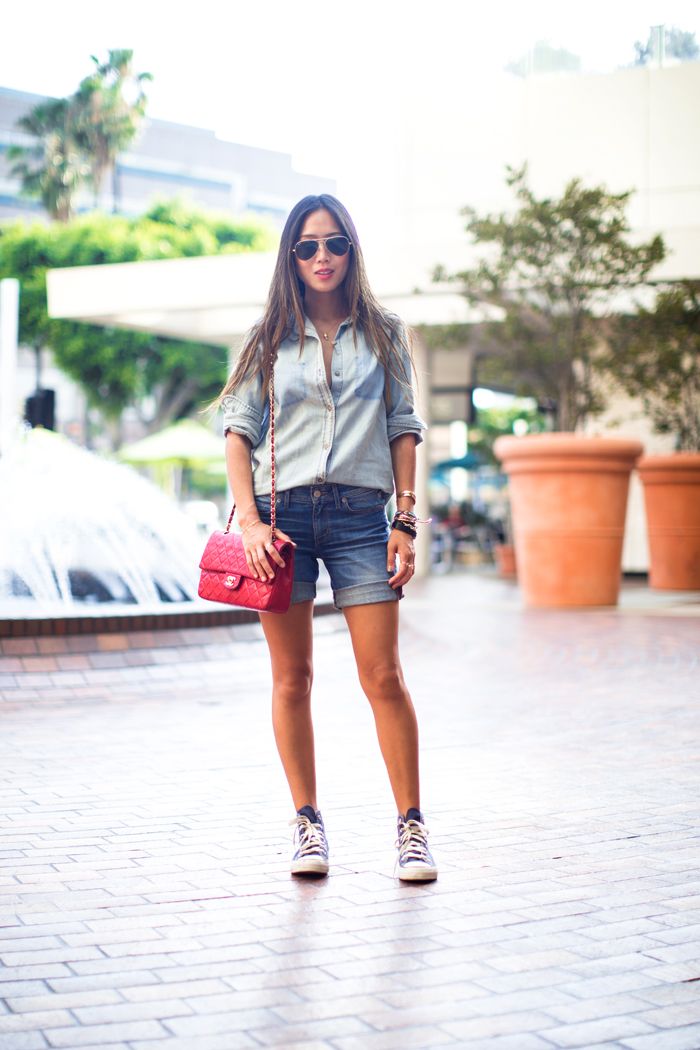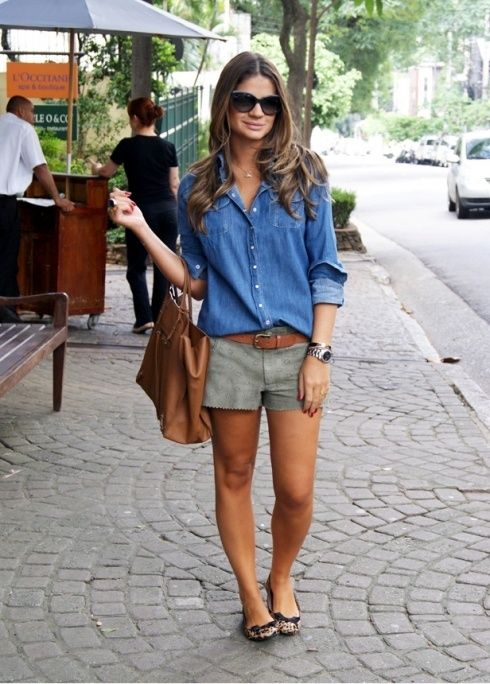 Can I wear denim shirts in Autumn or Winter?
Many of the options that we considered above are suitable mainly for the warm seasons. Perhaps you live in a place where it is always warm and then you can skip this section. For those who experience not the warmest weather conditions, I will show you cool showrooms.