Today bootcut jeans are celebrating their return in fashion. Thanks to the improved design, they fit most fashionistas. Let's see this year's must-try bootcut jeans and ways how to wear them in real life.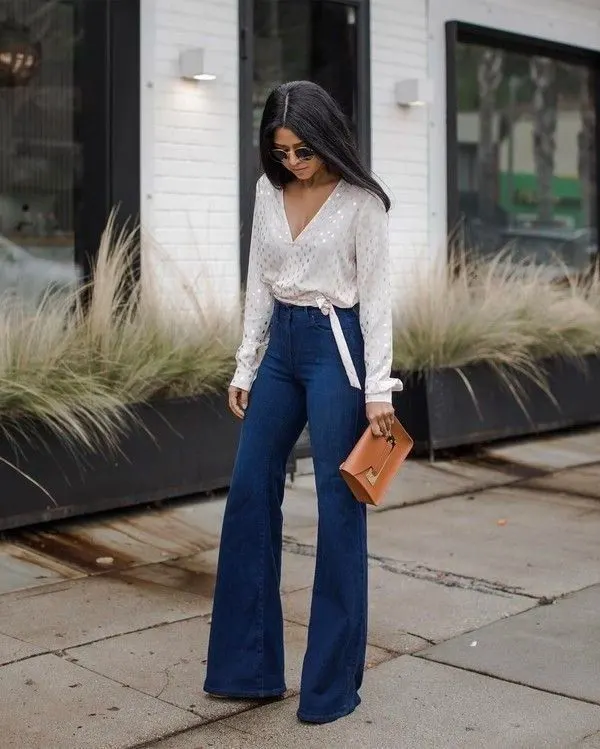 Buy Similar Here
What women should wear boot-cut jeans?
Any lady no matter what is her body type can wear these jeans. Bootcut jeans have an interesting cut: they are straight in the area from the waist to the knee, but starting from the knee to the calf they become flared. They add a zest to the whole look. If you want to go back to the origins of the 1970s, when hippies reigned, and follow disco fashion, then you are more than welcomed to try out bootcut jeans.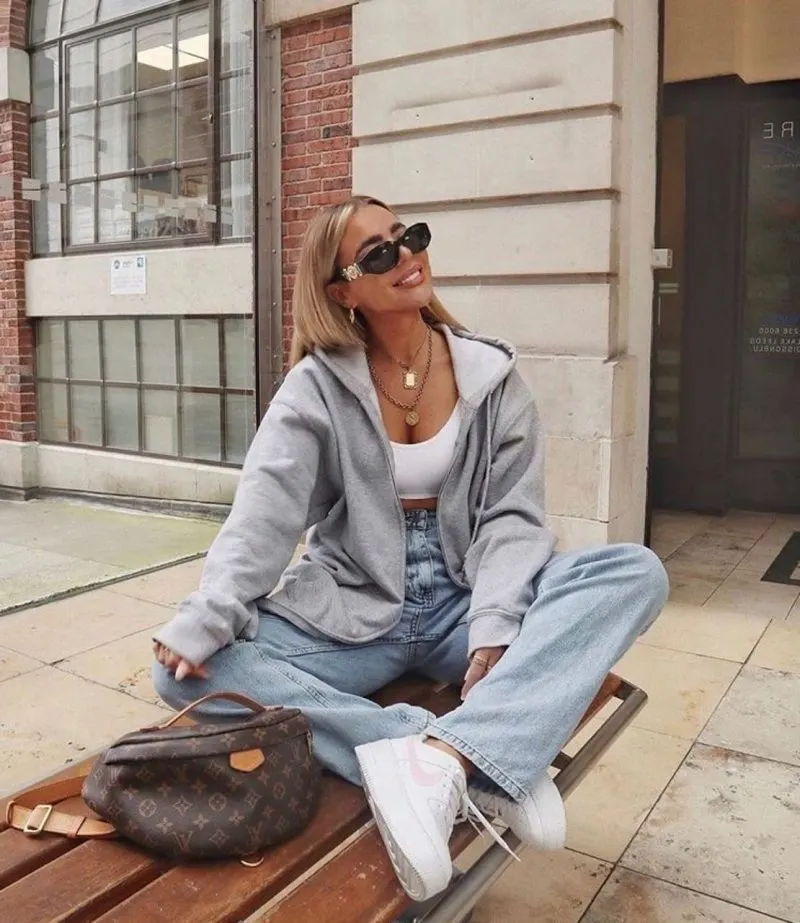 Buy Similar Here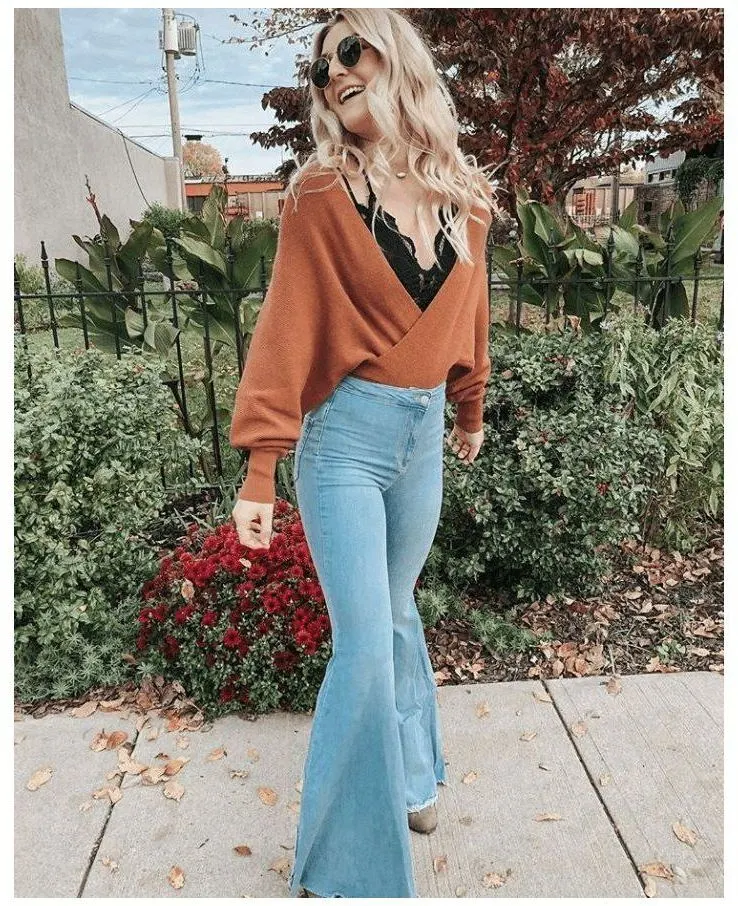 Buy Similar Here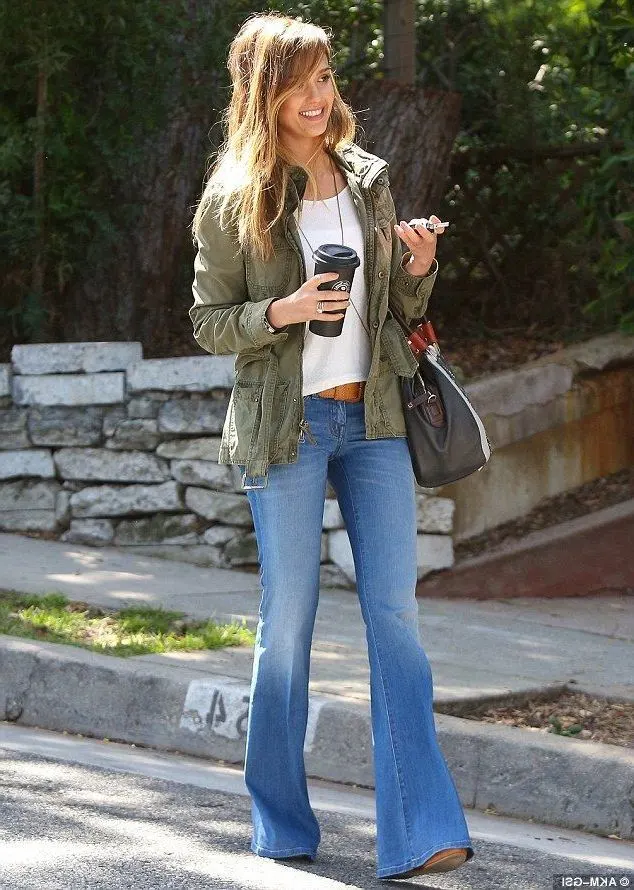 Buy Similar Here
One body type is not recommended to wear this type of jeans: slender ladies with narrow hips, because the hips will look even narrower, as the result, the wearer can end up looking disproportionate.
What to wear with boot-cut jeans?
They are perfectly combined with cropped jumpers and T-shirts. A classic shirt can simply be worn untucked. A blouse with lace ruffles, ribbons, and bows looks interesting teamed with bootcut denim, this top gives the overall outfit a sweet and romantic style.
I prefer to wear flared jeans with a fitted top, that's why I suggest you experiment with classic shirts and tight-fit T-shirts. The main idea of such jeans is to balance the proportions of the body.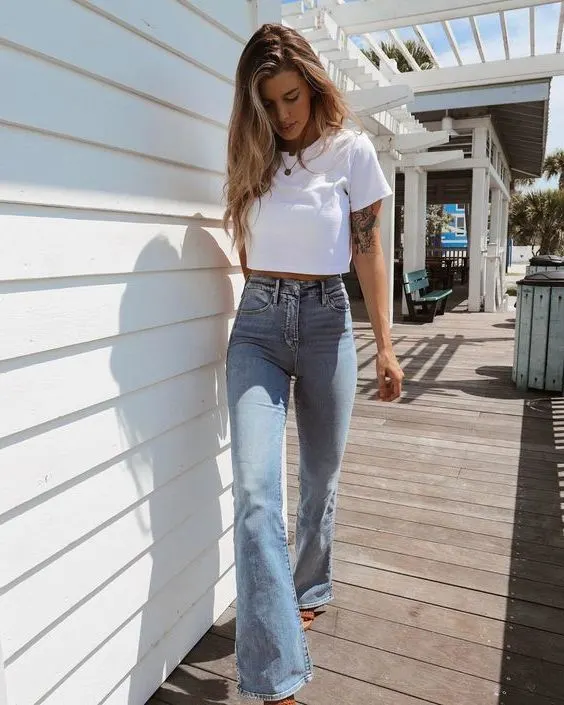 Buy Similar Here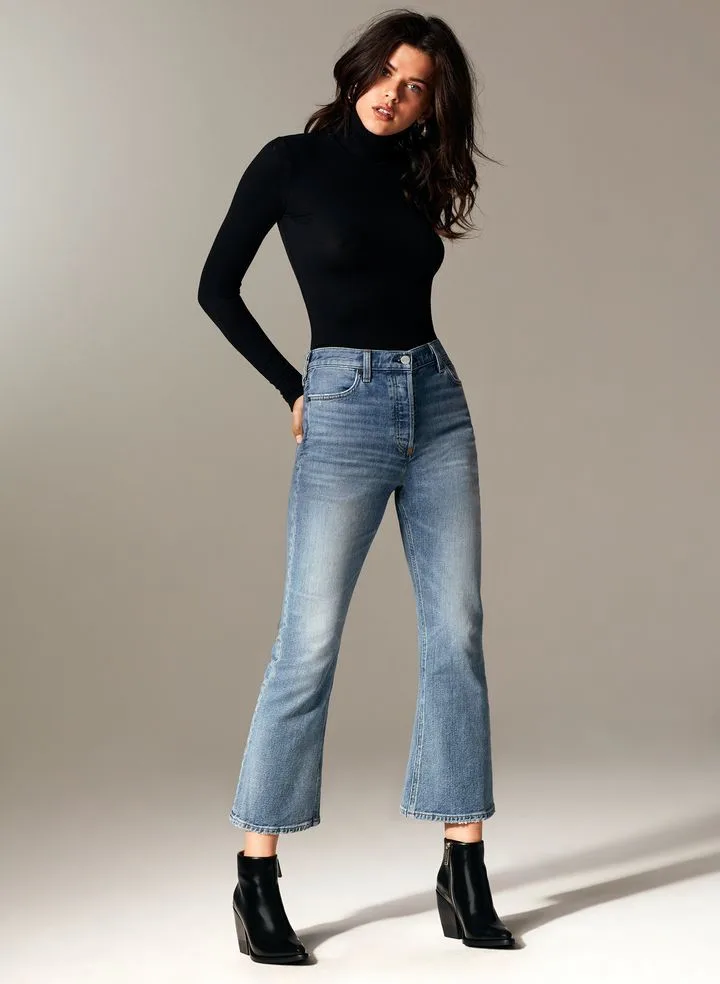 Buy Similar Here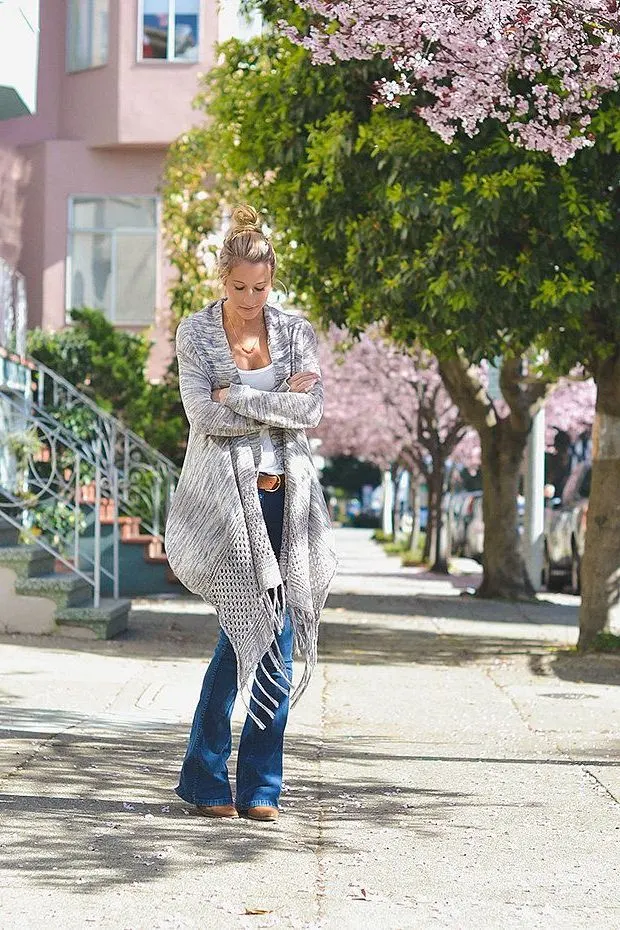 Buy Similar Here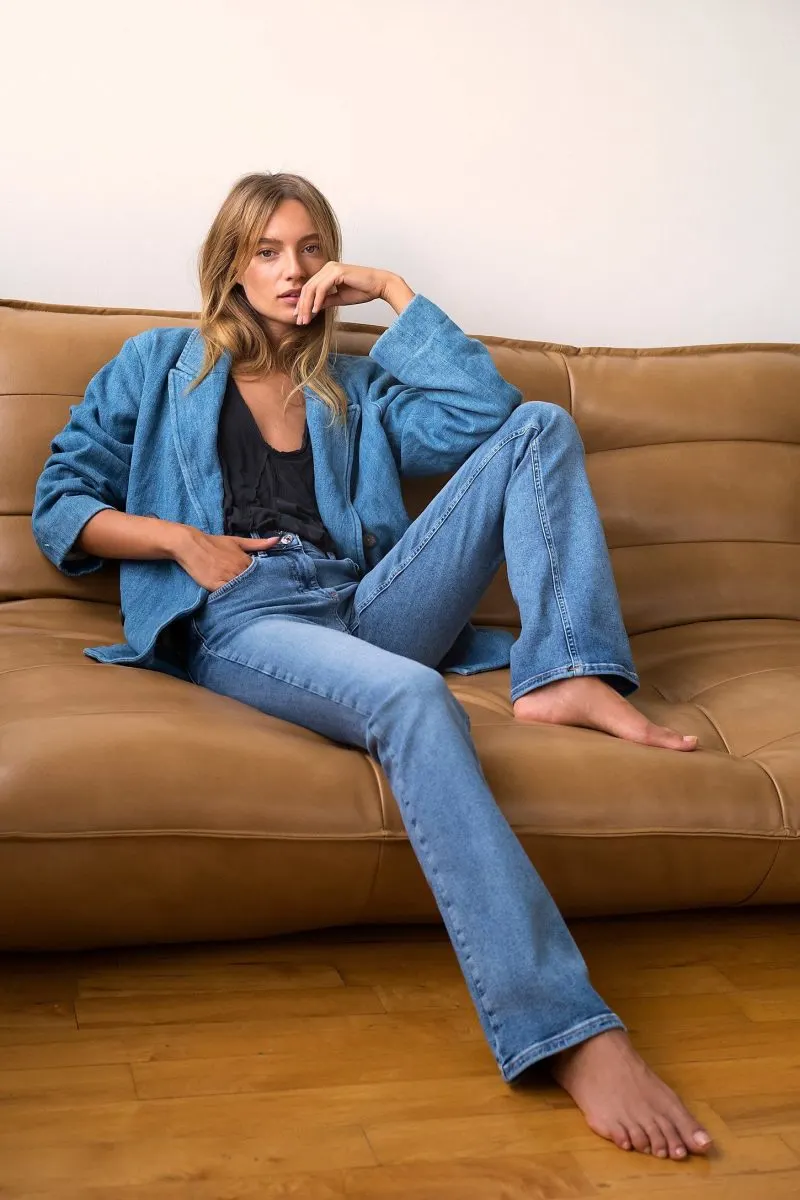 Buy Similar Here
A wide-brimmed hat with a tunic, loose-cut cotton shirt or a linen shirtdresses will look great accompanied by bootcut jeans.
For those who want to add nautical touches, I recommend adding a peacoat, or a sailor blazer will be an ideal addition to these jeans. Complete the look by adding chunky accessories. Ethnic style can be emphasized with floral prints on a blouse, blazer, jacket, on a thin T-shirt.
Buy Similar Here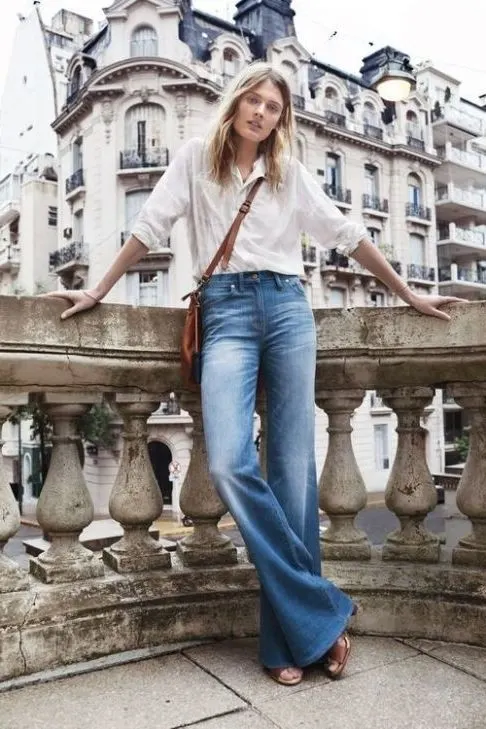 Buy Similar Here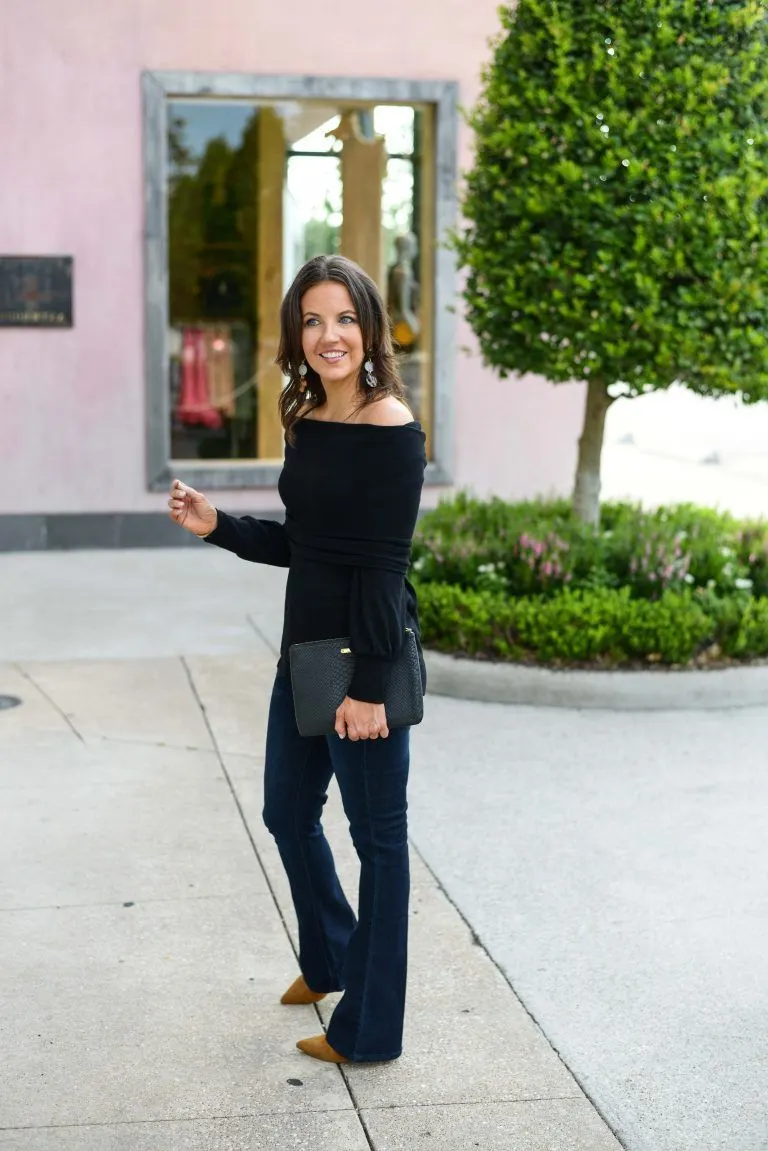 Buy Similar Here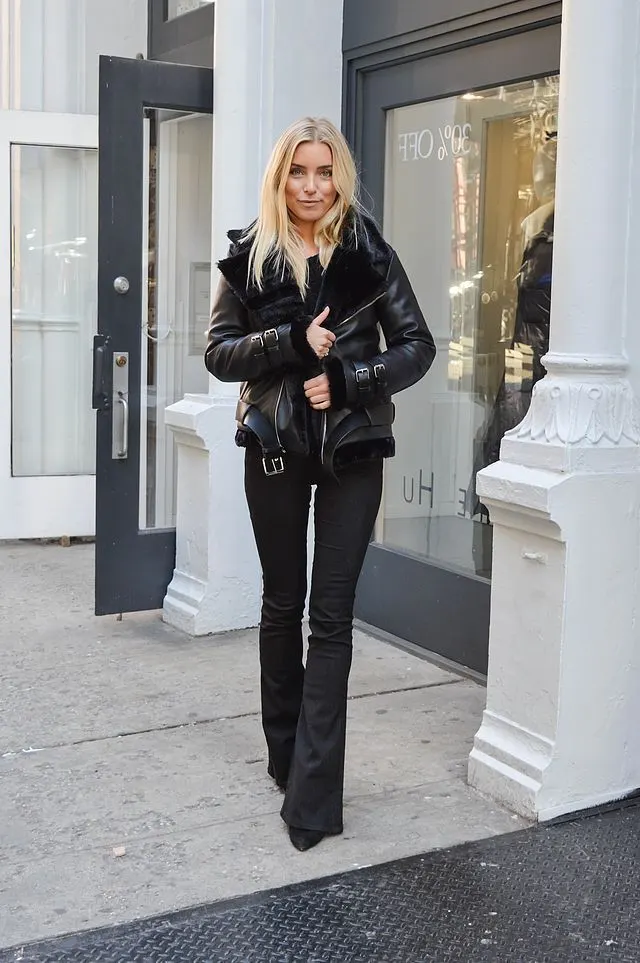 Buy Similar Here
Retro disco touch can be emphasized by a wide-brimmed hat, and large glasses in a plastic frame. Bootcut jeans look awesome with contrasting clothes: try denim with cable-knit cardigans, sweaters, etc.
These flared jeans are perfectly combined with all sorts of sneakers, like NB, Asics. But you can also experiment with high stilettos, boots, wedge sandals, etc.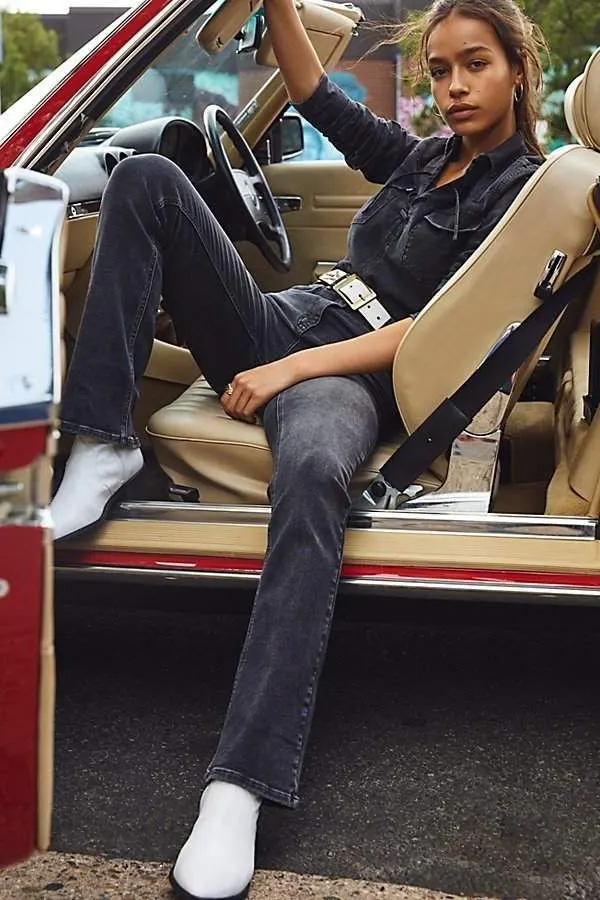 Buy Similar Here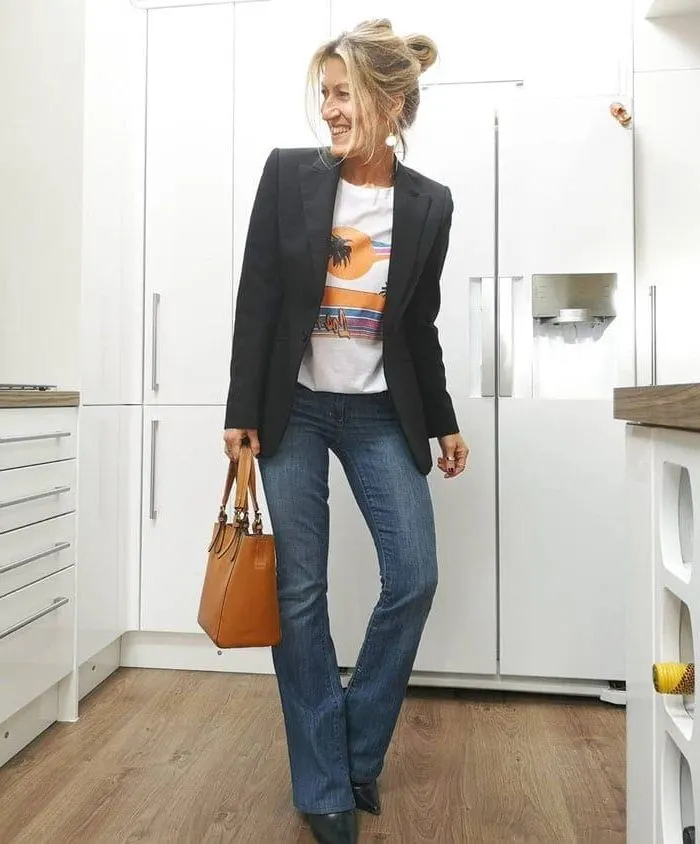 Buy Similar Here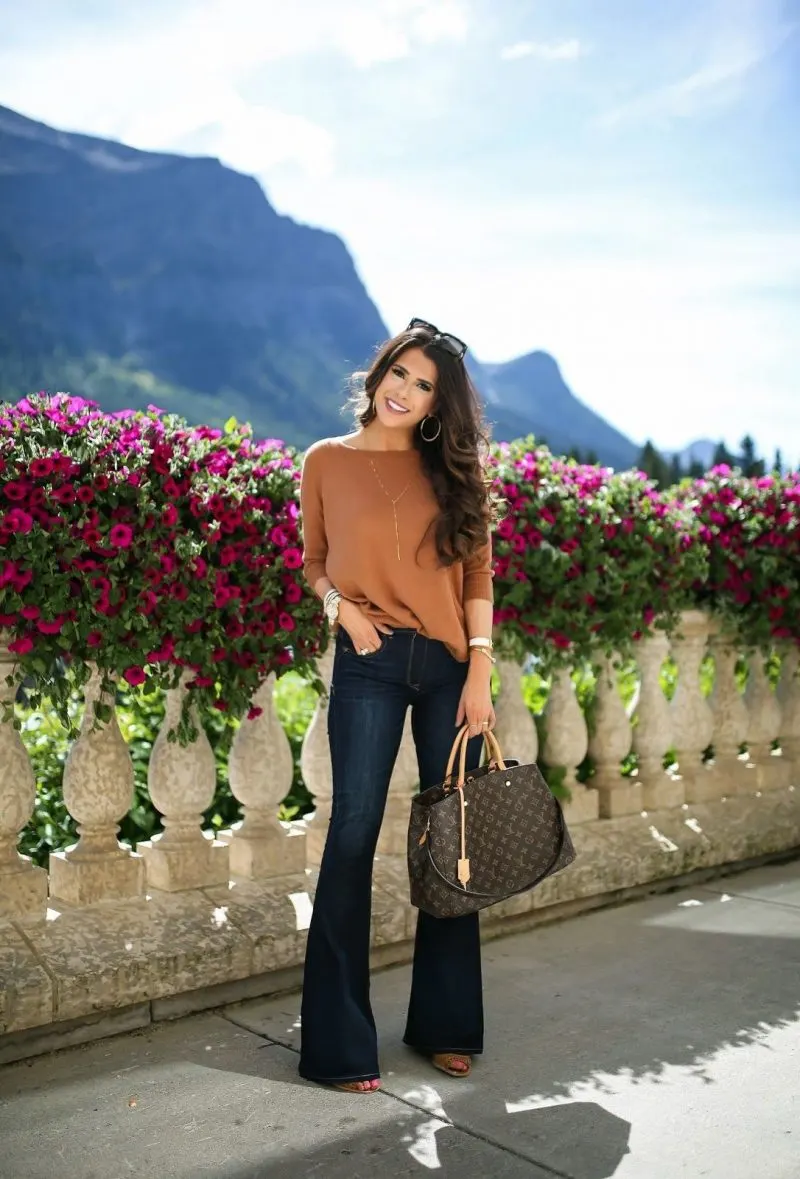 Buy Similar Here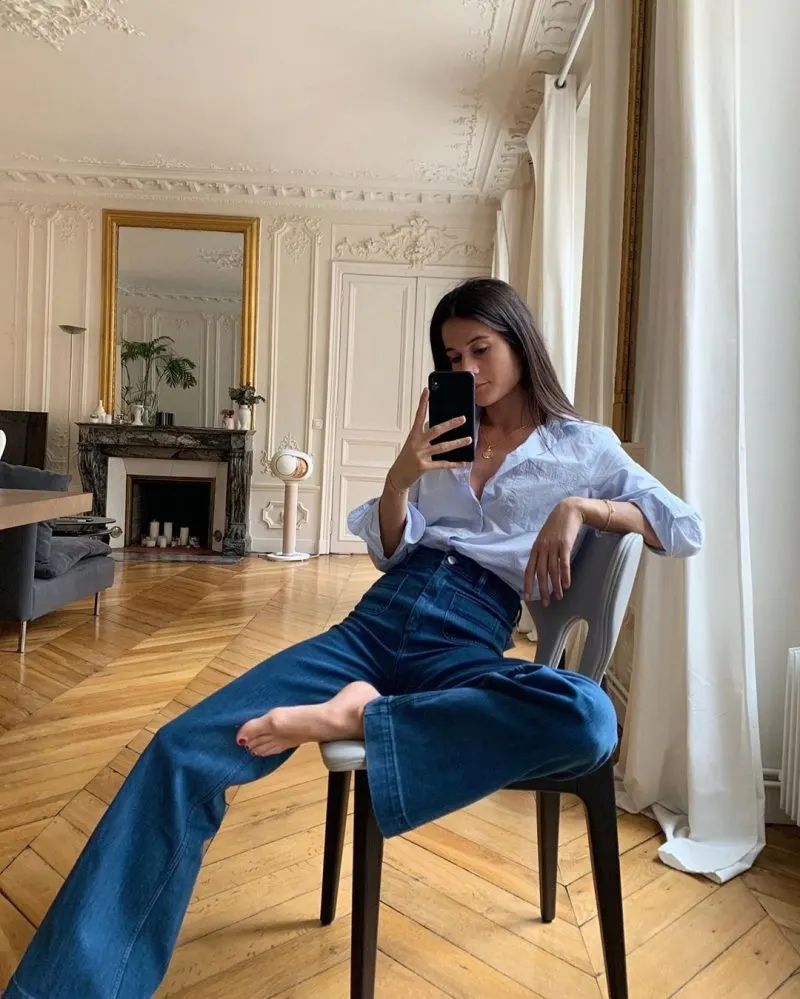 Buy Similar Here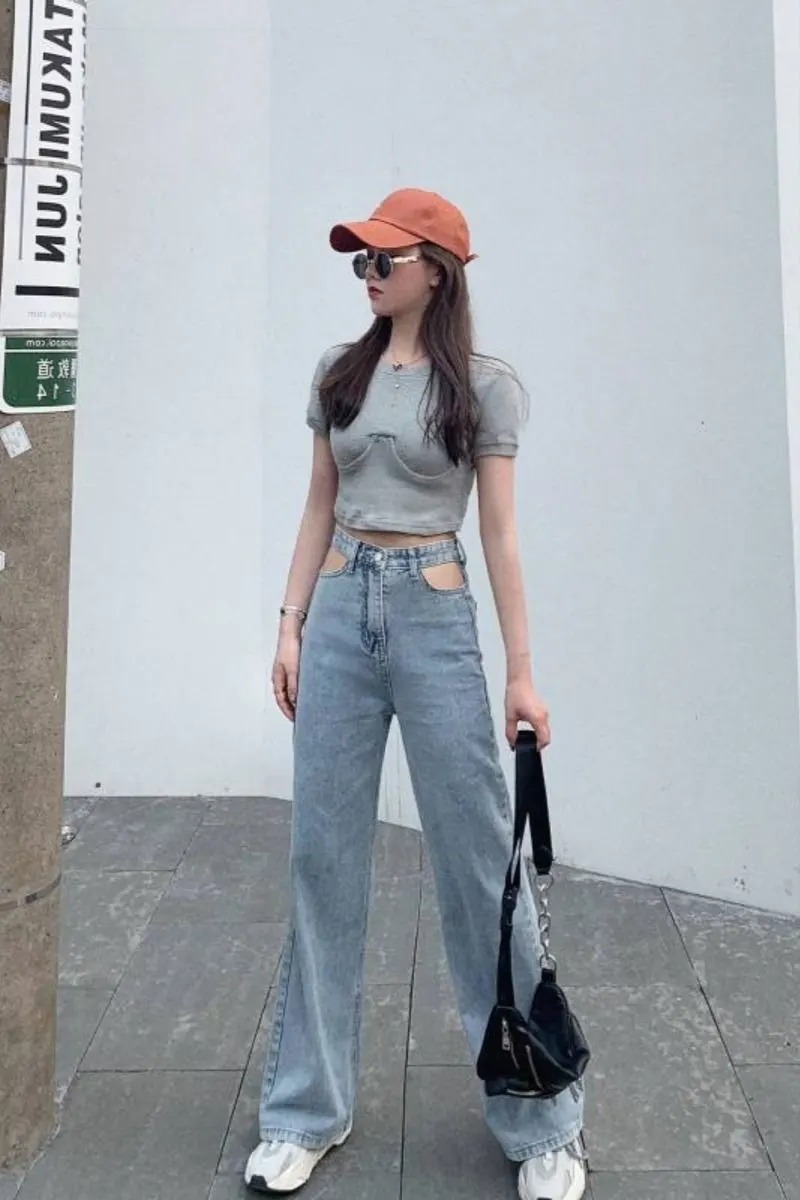 Buy Similar Here