Another day, another post! In today's article, we are about to see awesome Summer fashion looks that can easily underline its wearer individuality. Believe me, the following ideas will help you create a stunning impact wherever you go.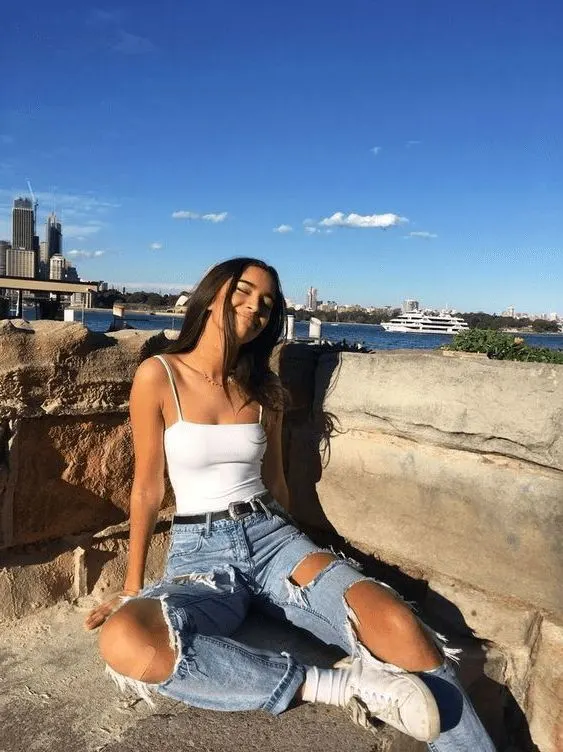 Buy Similar Here
I've collected the best outfit ideas that are so must-try this hot season. I've got you covered this Summer! All you need is to scroll down and find all the best Polyvore outfits to make a real impact on the streets.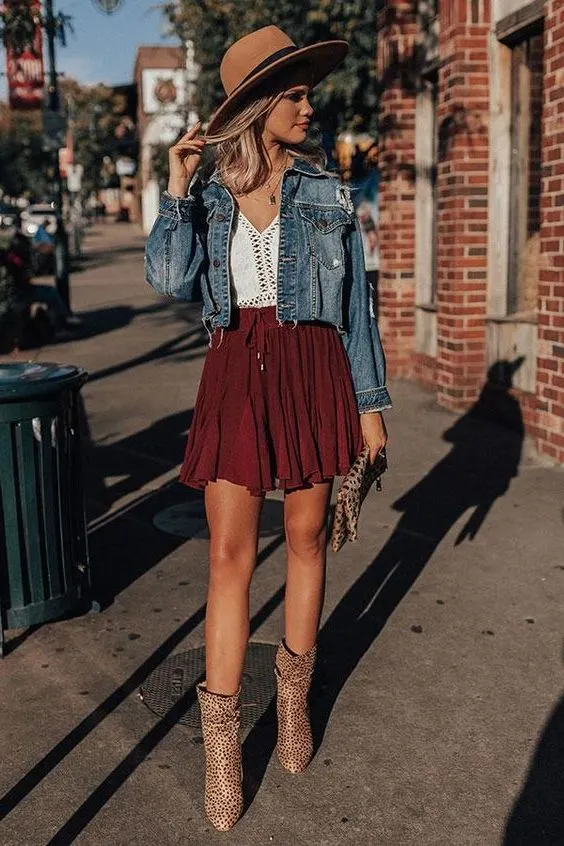 Buy Similar Here
You are about to see sexy crop tops that can be styled with marvelous printed semi-sheer skirts, tailored trousers, skorts, shorts, etc. In other words saying, there are numerous ways how to wear crop tops in real life.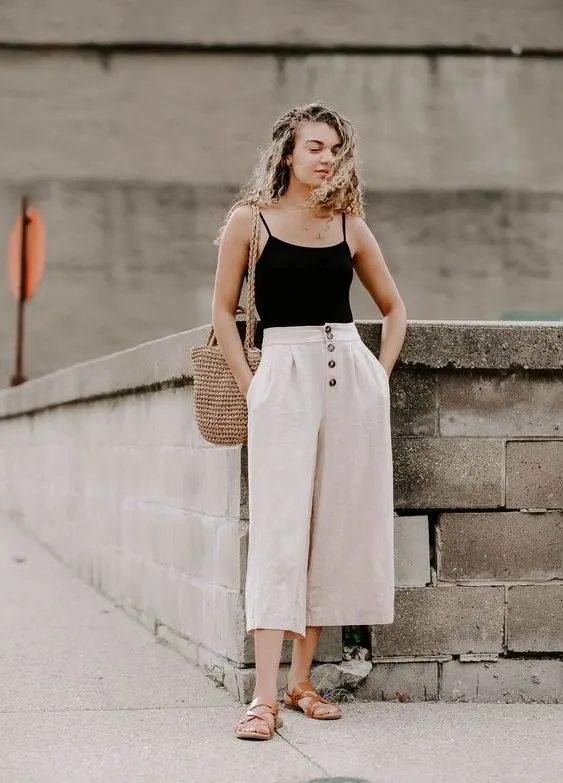 Buy Similar Here
If you are more into the wild side, then I recommend trying on animal print looks that will make you look playful, sophisticated, and fresh. Here we see beautiful knee-length dresses that are ladylike and oh-so-chic.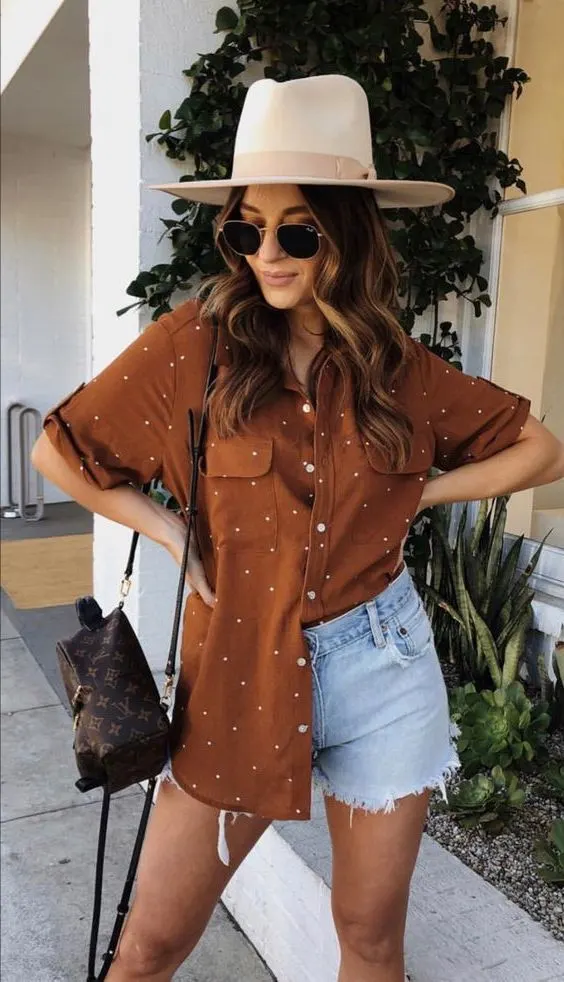 Buy Similar Here
If you are more into casual looks, then you should give a try to denim shorts. They will never go out of style, that's why you can easily style them with simple tees and sexy cut-out tops. Check out all my favorite ideas below and let me know your thoughts in the comments below.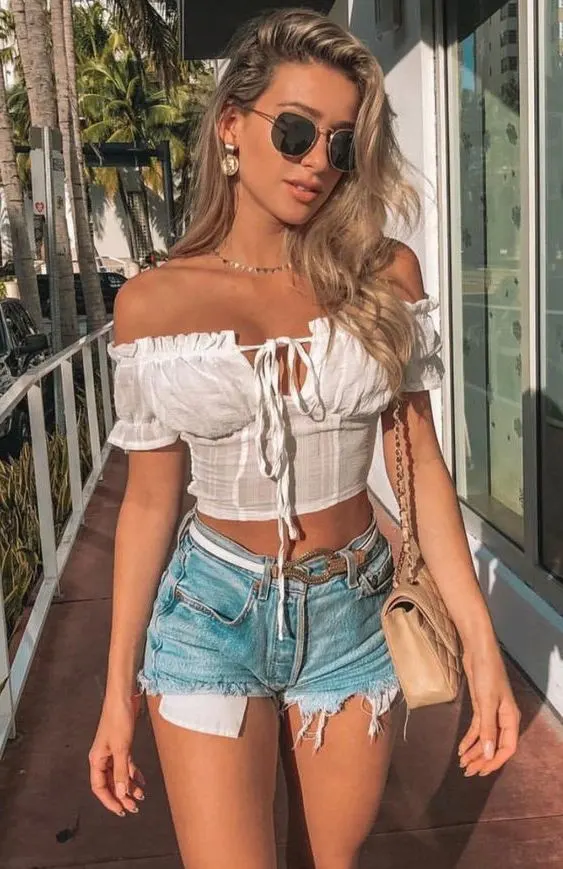 Buy Similar Here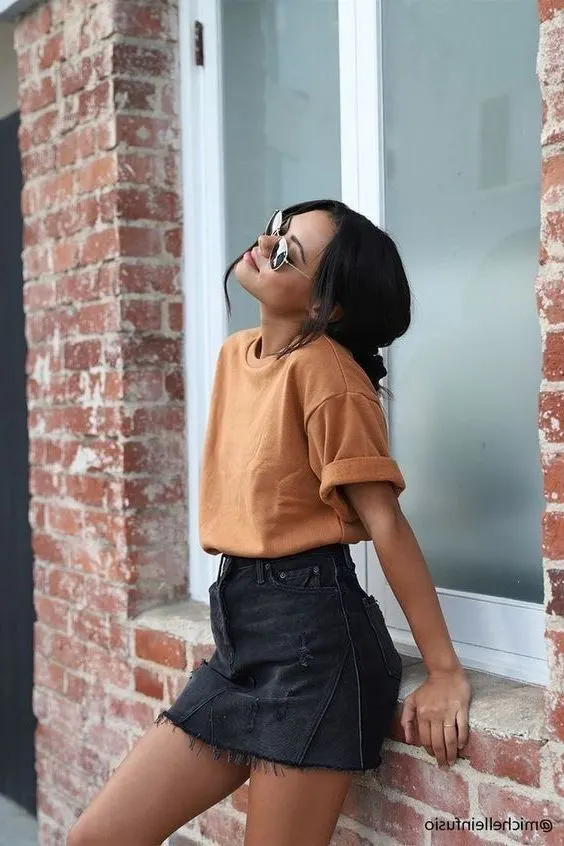 Buy Similar Here
Buy Similar Here
We see a basic white shirt worn as a dress completed with a wide-brim pink hat and fuchsia shoulder bag. See other cool ways how to style white shirts this summer, as I have some brilliant OOTD to share with you.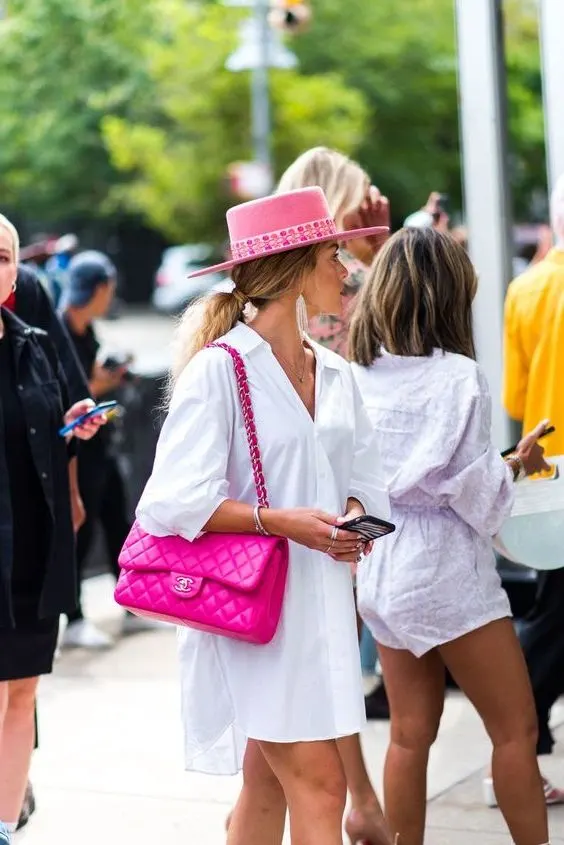 Buy Similar Here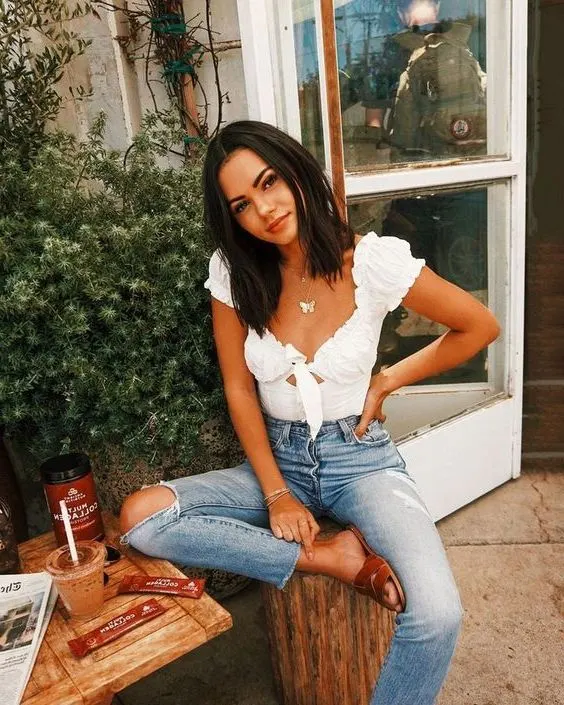 Buy Similar Here
Buy Similar Here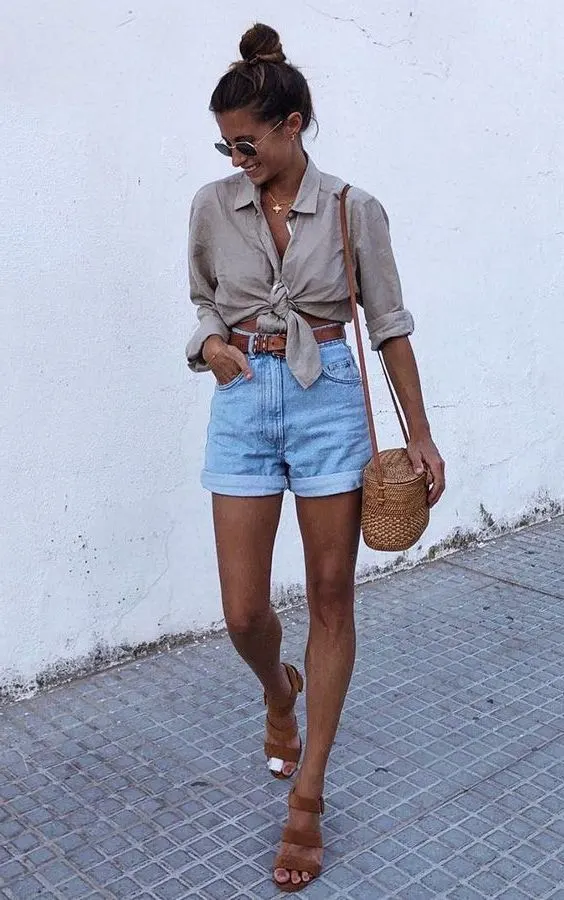 Buy Similar Here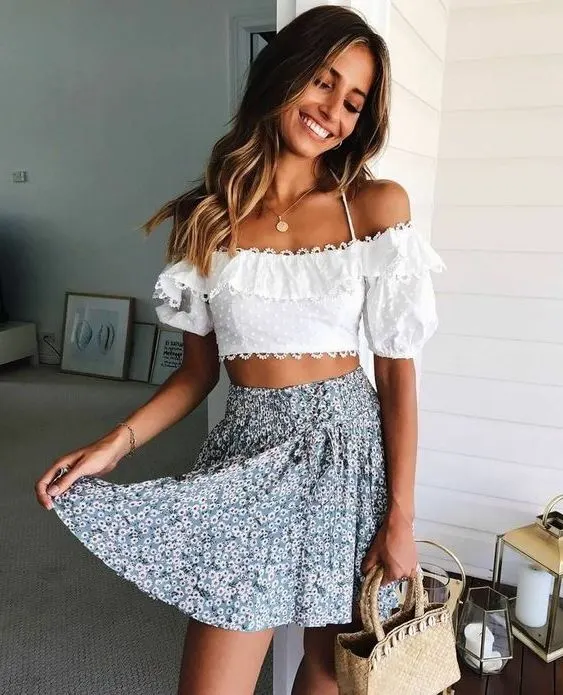 Buy Similar Here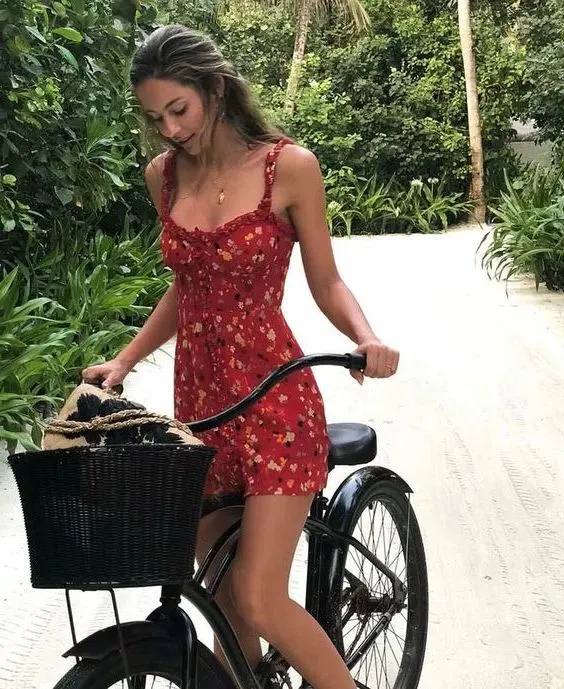 Buy Similar Here
The following updated ideas will often come in handy for a woman that is always up to date with the latest trends. In particular, we've picked outfits each of which requires different types of clothing and accessories.
Therefore you can easily choose the one that best suits your style and the unique characteristics you would like to bring to fore. So, let's check Summer fashion looks that underline individuality!
# 1 Bold Flower Print Top with Blue Denim Shorts and Black Leather Jacket
This is a very versatile outfit for women who want to bet on a bold flower print summer top. You can pair it with denim shorts or black leather jacket in order to look chic and fashionable.
Black leather jacket is a must-have piece of clothing for Summer fashion. It will go great with both white and black combination of bottoms.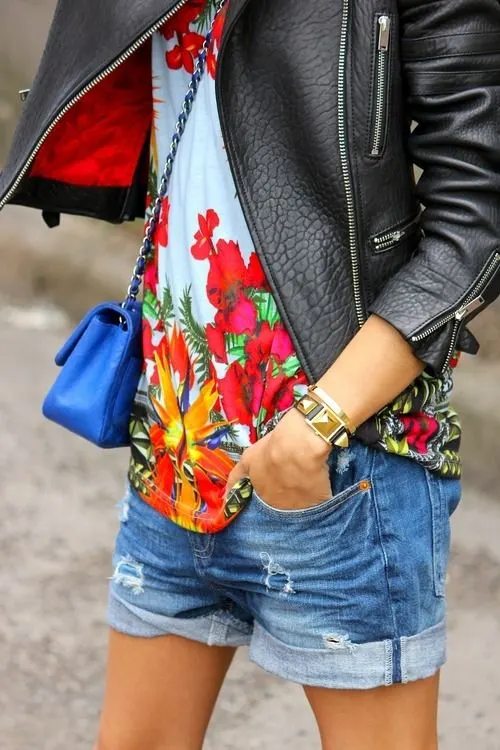 Buy Similar Here
# 2 Simple Casual Hoodie with Wash Denim Shorts
Hoodie is one of the most popular elements among street girls as it can be easily combined with both casual and sporty outfits. Here we've chosen a hoodie in light color that is paired with denim shorts and stylish pair of loafers. This is a very elegant and comfy outfit for women that doesn't like to follow the crowd and stick to tried-and-tested outfits. You'll sure fall in love with its simplicity.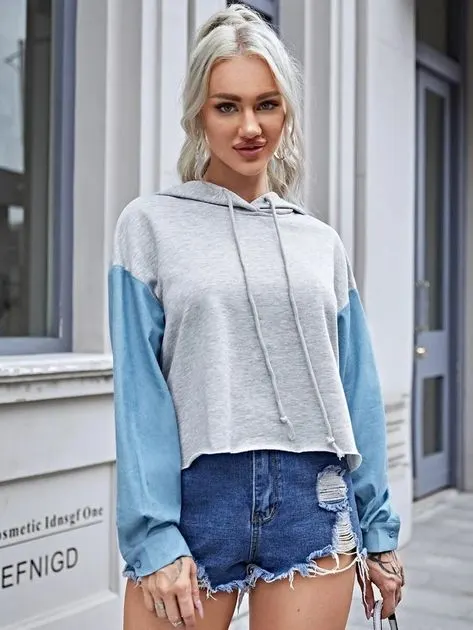 Buy Similar Here
# 3 Cute Black & White Summer Outfit That Brings Out Your Individuality
This is an interesting black and white combination of skirt, shirt, and denim jacket that will surely turn some heads on the beach. Black and white are colors that are always in trend.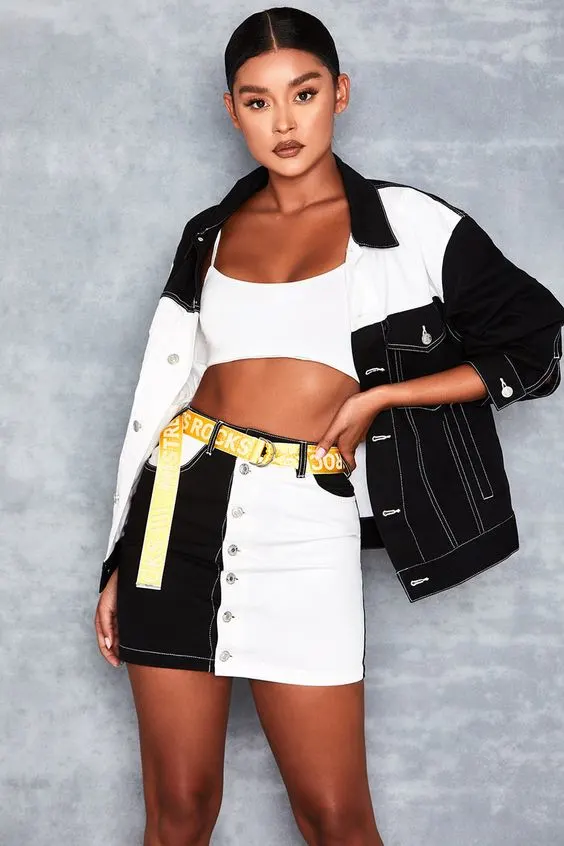 Buy Similar Here
# 4 Summer Beach Dress That Makes Your Waist Look Softer and Slimmer
This is a very stylish summer dress that will help you get rid of that extra layer of fat around your waistline.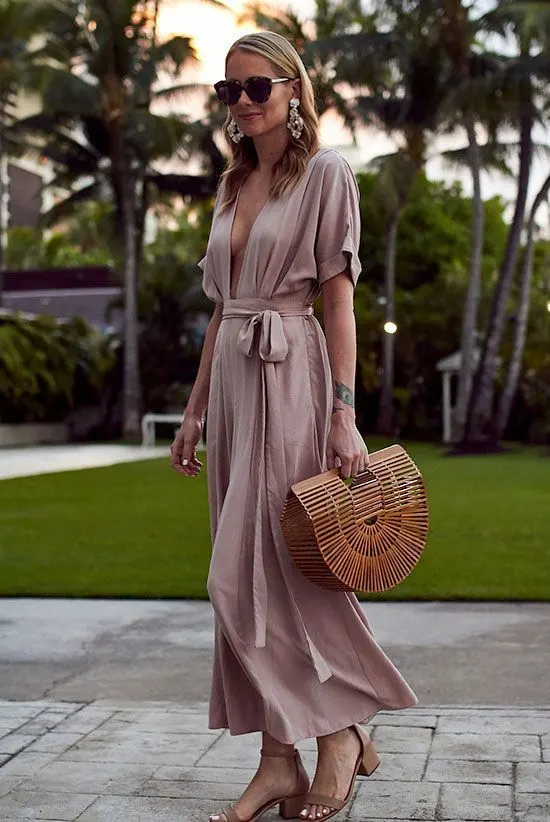 Buy Similar Here