Hey there! I guess it's time to share with you some fashion news. In today's article, I am going to show you my favorite gingham print outfits that are so must-try this Spring. It's no secret, every brand offers amazing prints this Spring season.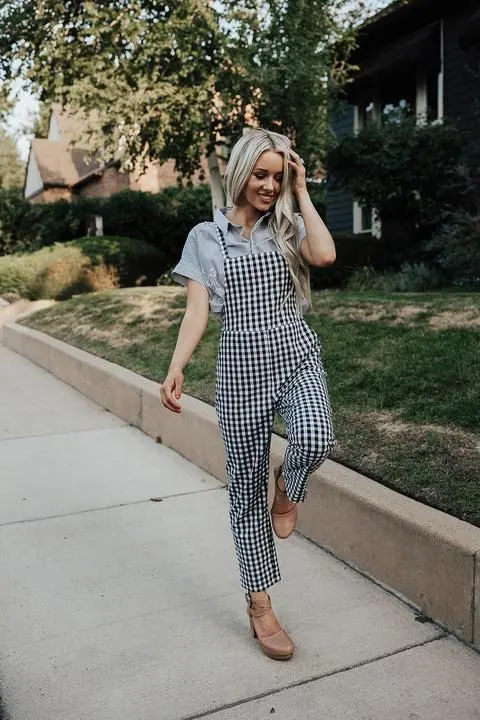 Buy Similar Here
You can see a lot of fun and brightly colored prints everywhere around. Personally, I am so in love with gingham. Why? It's super versatile and ideal for creating new and fresh combos. This checkered pattern will underline your individuality and make you look cool and modern.
I believe that gingham print is one of the best prints for a teenager girl because it is so simple to combine and easy to wear. And also this kind of pattern is very popular nowadays, especially on fashion bloggers. So go for it!
So, let's move on to the outfits!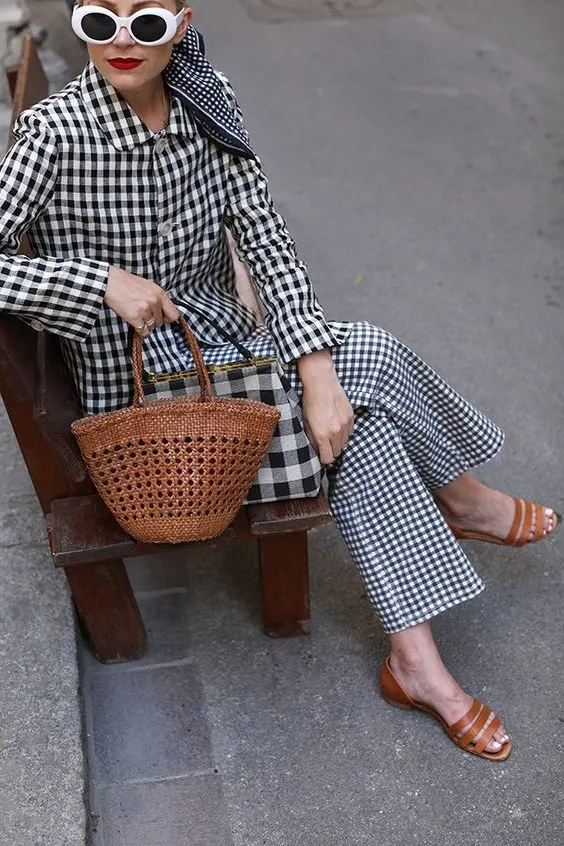 Buy Similar Here
I think everyone will agree with me that gingham is the print of the year. It can be seen on the runways, celebrities, and fashion gals. You can create so many interesting outfit styles, including casual, sport-chic, street appropriate, and office-friendly looks.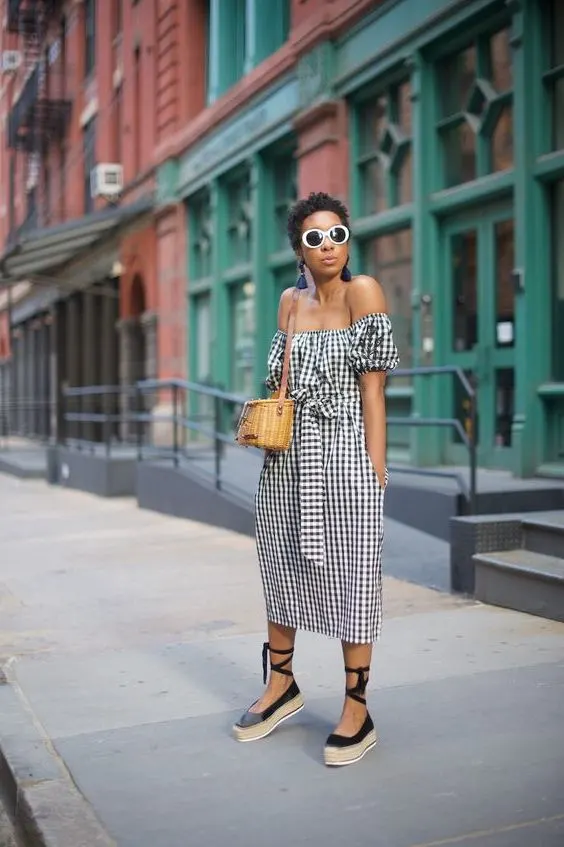 Buy Similar Here
As I have already mentioned, gingham is fun and preppy. You can style it with solid color neutral garments, as well as with other prints. One thing is very important: you shouldn't overboard your look. I love to see ladies who wear their gingham printed shirts styled with denim overall skirts, simple white shirts, jean or leather jackets, vests, etc.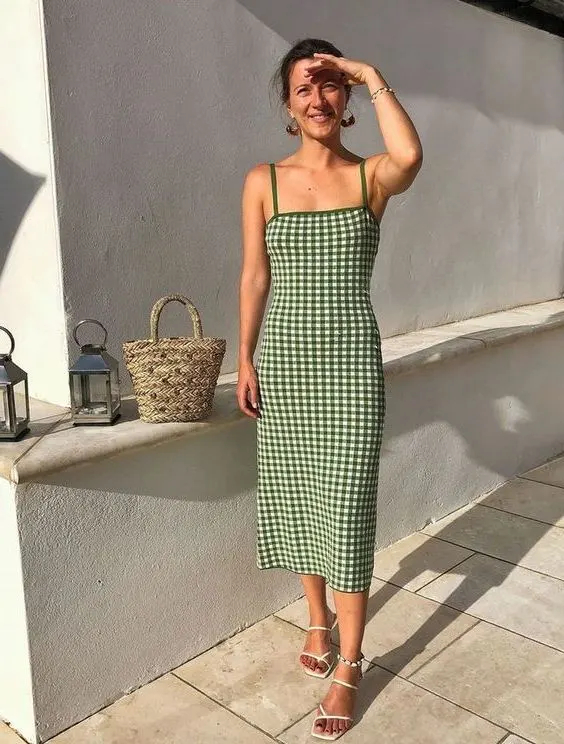 Buy Similar Here
Gingham looks awesome with layered outfits. I am so in love with those gingham shirts covered with khaki vests. If I do have your attention, then you are welcome to scroll down this compilation of street style images and look through all my favorite gingham print combos.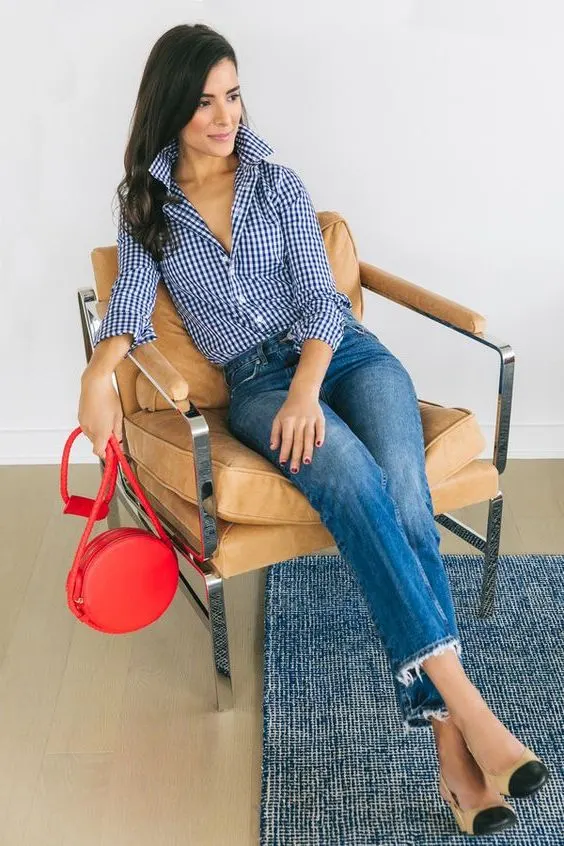 Buy Similar Here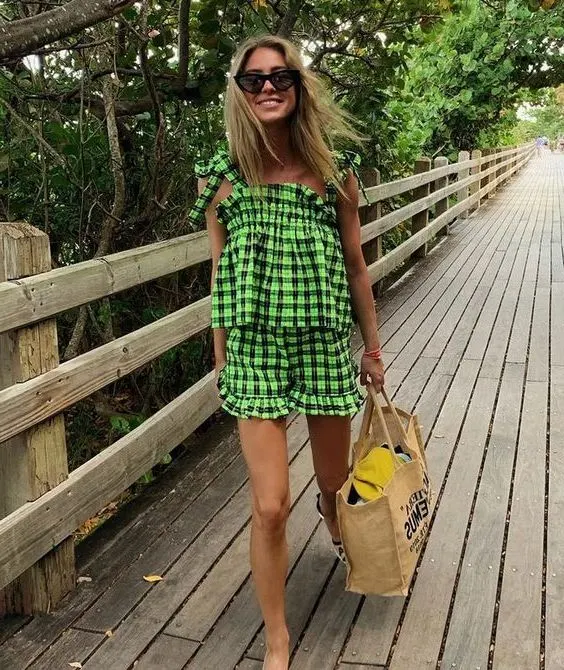 Buy Similar Here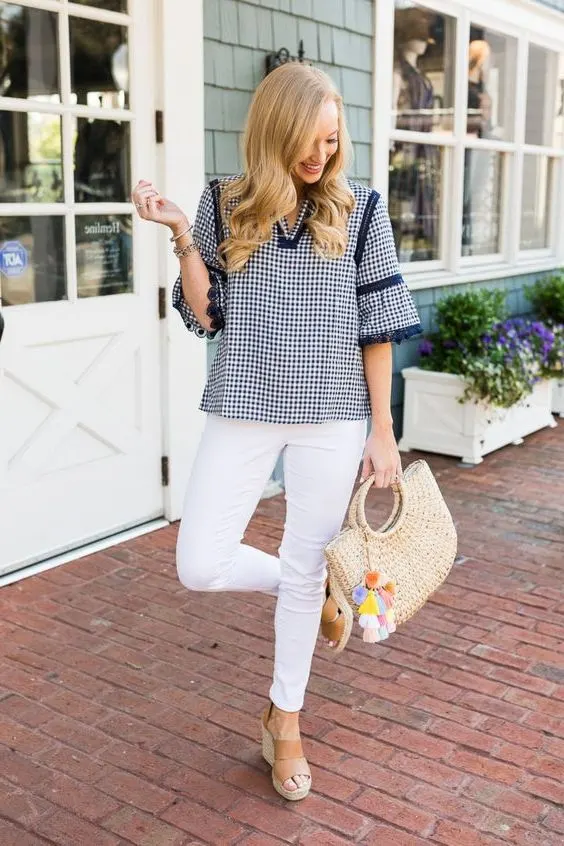 Buy Similar Here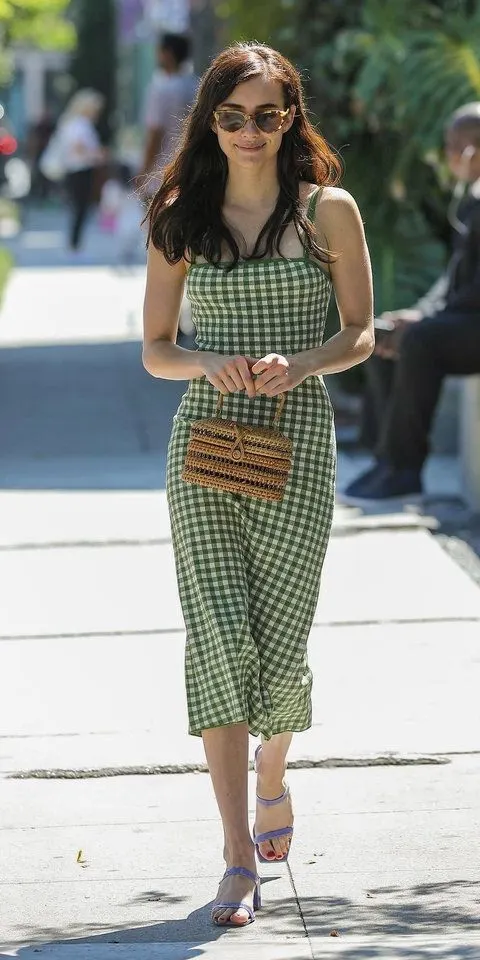 Buy Similar Here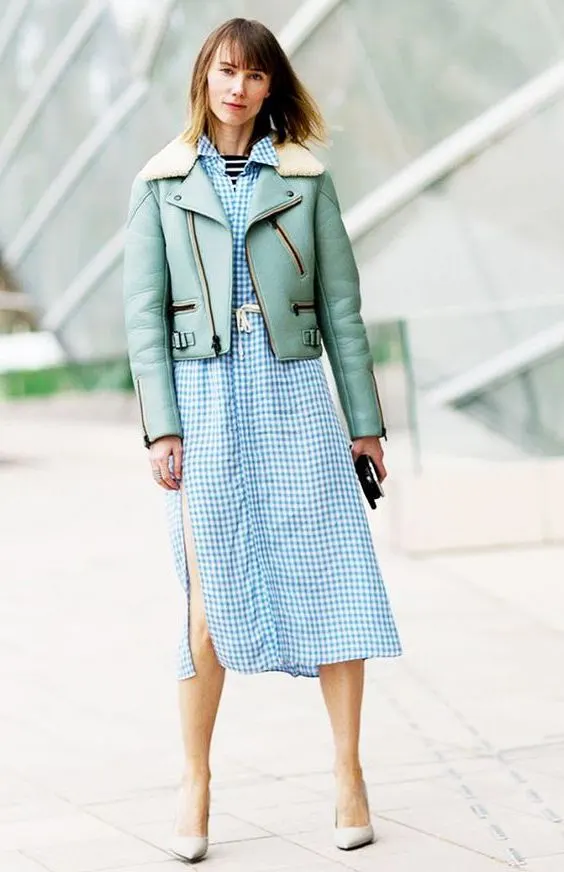 Buy Similar Here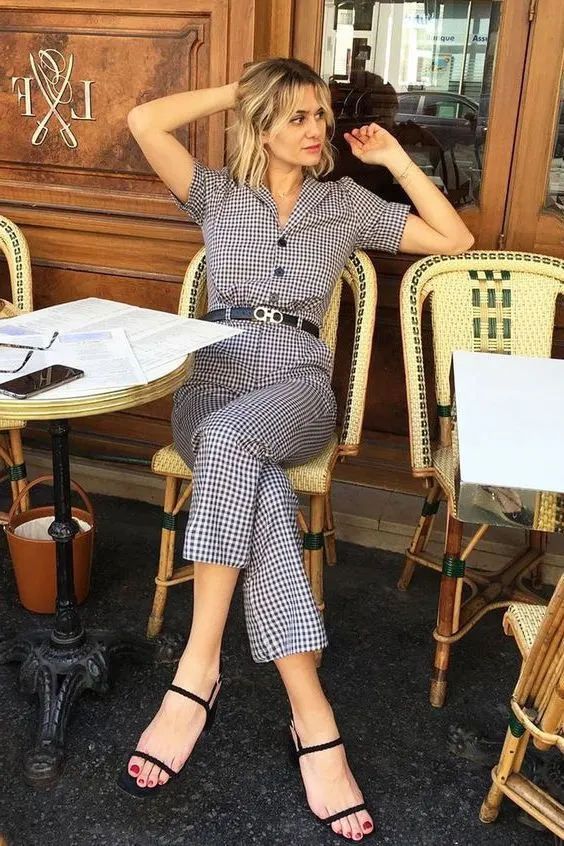 Buy Similar Here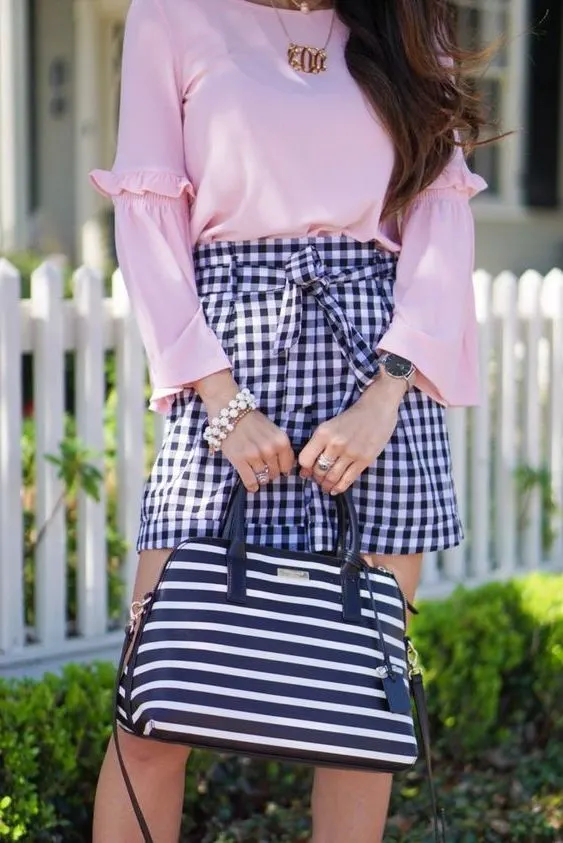 Buy Similar Here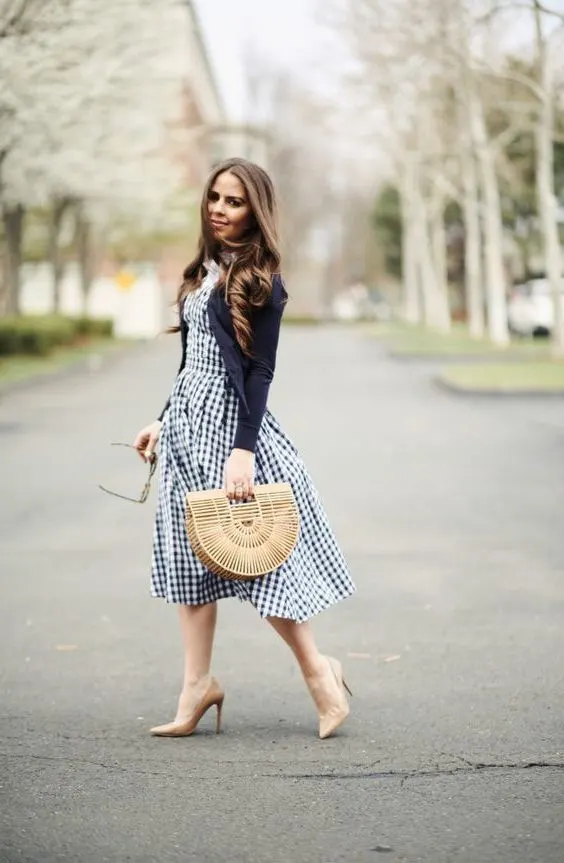 Buy Similar Here
We see a gingham print shirt teamed with a white tee and white skinny jeans completed with light brown sandals. Check out other ways how to style white jeans this year, I am sure you gonna love my collection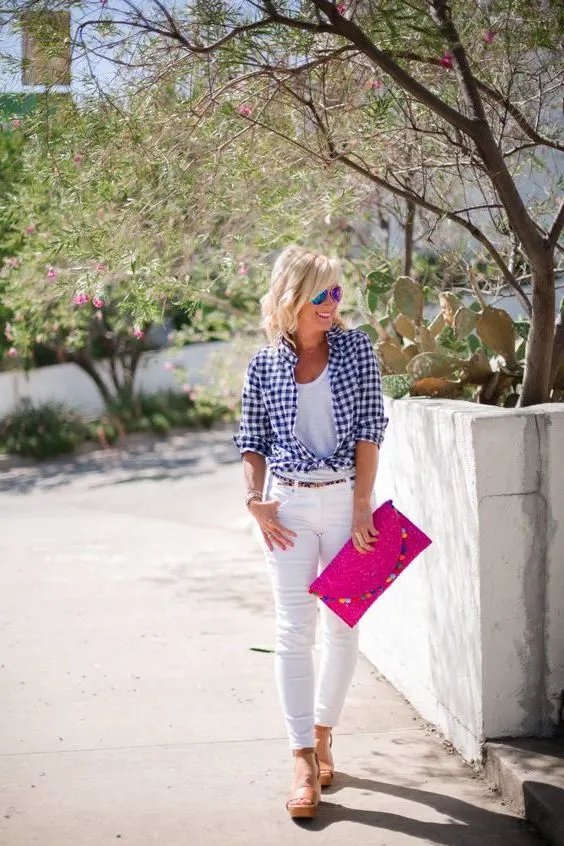 Buy Similar Here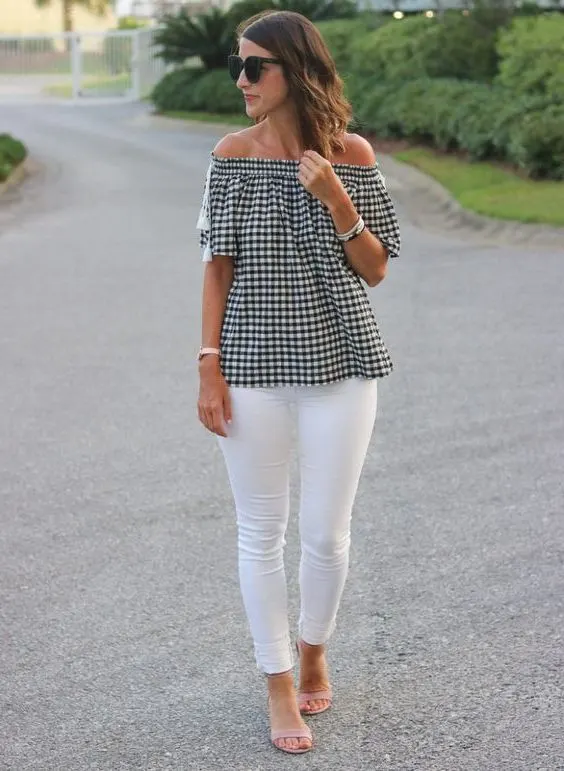 Buy Similar Here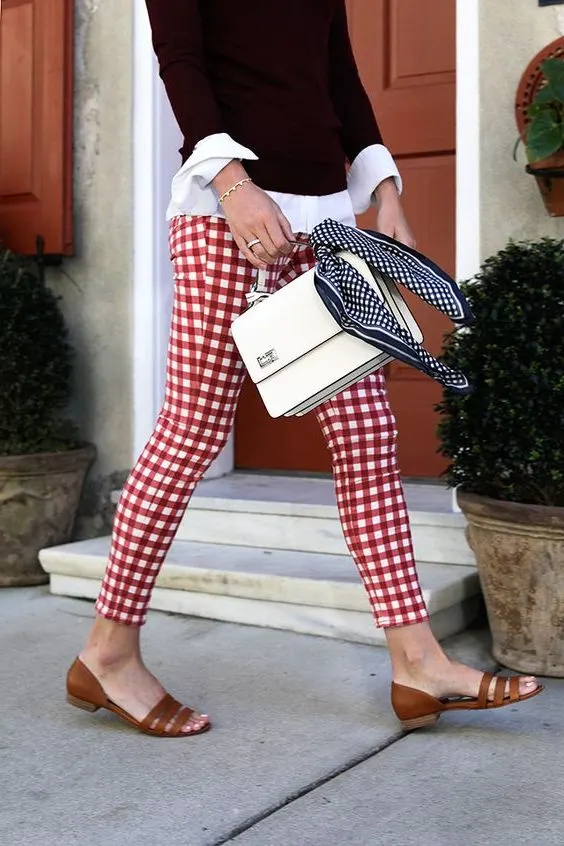 Buy Similar Here
Gingham print is a trend that's all over fashion blogs and style magazines this year — and this cute pattern seems to be in every store. Not only is gingham print back in fashion in a major way this season, but it can also look refreshingly chic, in the right colors and silhouettes. Hope my ideas will show you the best ways how to style the gingham print pieces with your spring and summer wardrobe basics.
How to style this cute print in a variety of ways that will keep you cool and yet full of fashion? I hope these outfit ideas help you with your spring fashion, which is the perfect opportunity to try gingham!
The first two outfits are more classic. The first one shows us how to wear a flirty gingham dress with a belt and heels for a dressier look. I love how her hairstyle and bold lips make this look pop!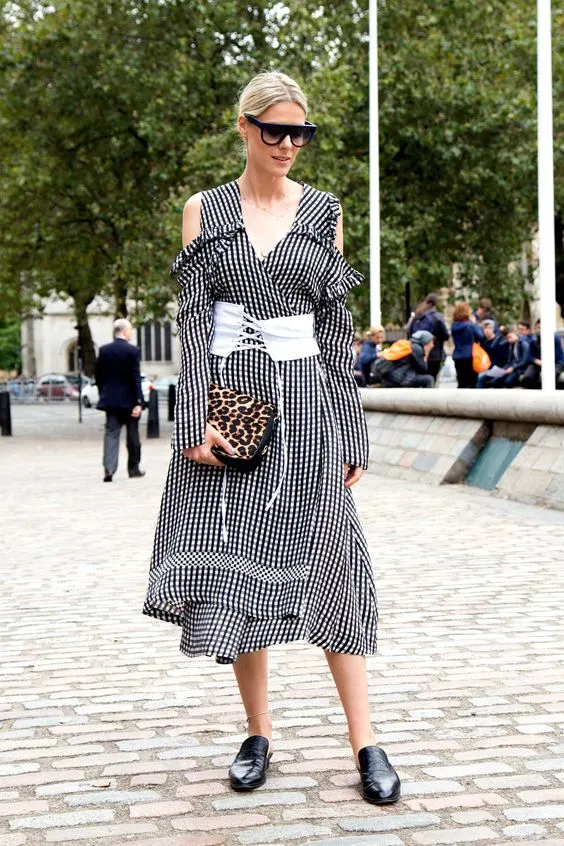 Buy Similar Here
The second outfit is perfect for those hot days that require you to wear something light, airy, and breezy. This adorable gingham romper looks like it's so comfy and chic at the same time!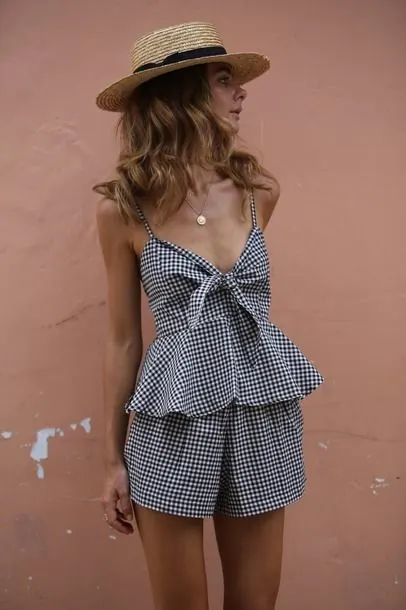 Buy Similar Here
To switch things up, we are going to show you the third outfit that is still girly but definitely more on the edgier side. I love this outfit! It's so daring and different, but it looks great on her! This gingham jacket is so trendy and will look amazing with a pair of ripped jeans. In case you don't know, ripped jeans come back in this year. So for those of you who still don't know how to wear them, this outfit is the perfect opportunity to do so!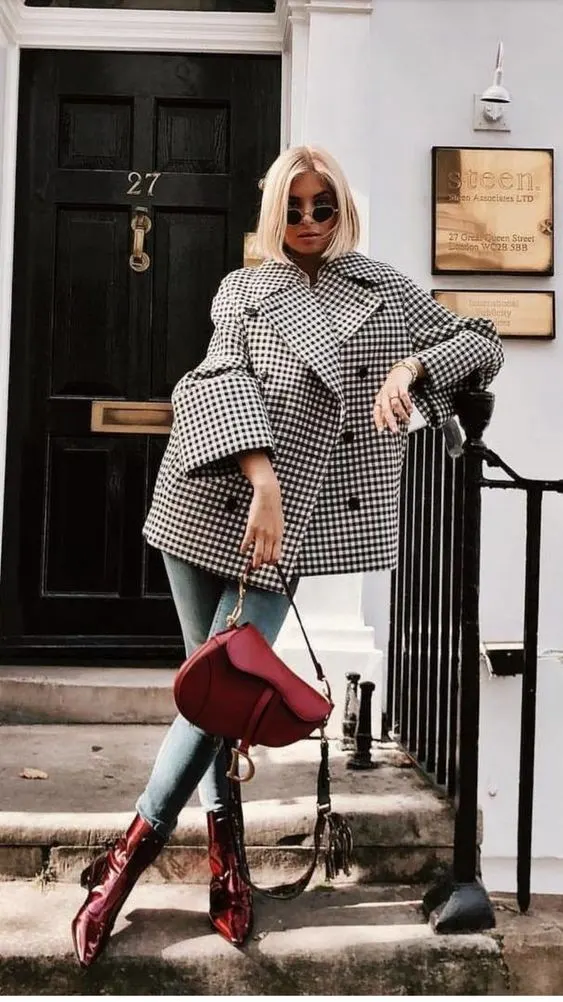 Buy Similar Here
You can also show your girly side with the fourth outfit that a lot of people will be wearing this spring. You can wear it with flats or heels whatever your style is. Team this gingham shirt with grey mom jeans and some chic necklace.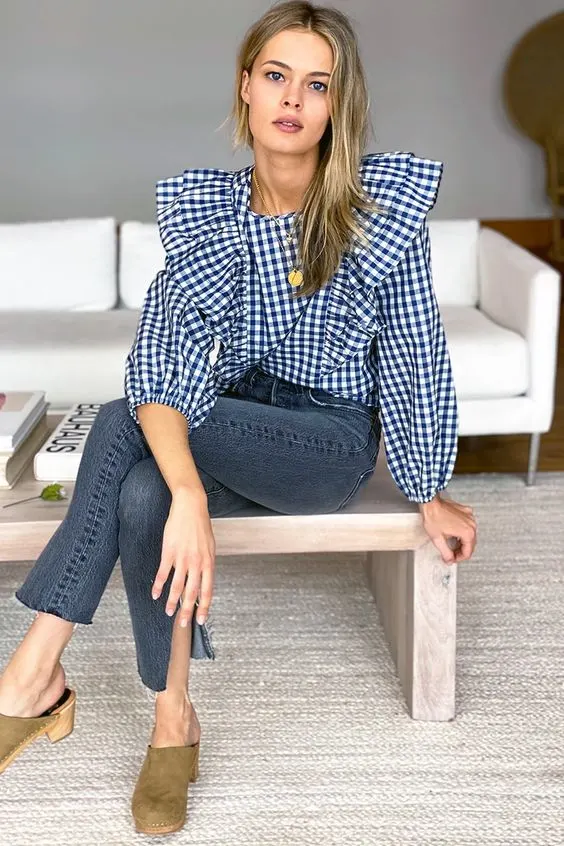 Buy Similar Here
Another cute outfit is the fifth one. I feel comfortable wearing these loose-fit gingham pants with a floral shirt. Plus, her hair looks so cute and fresh!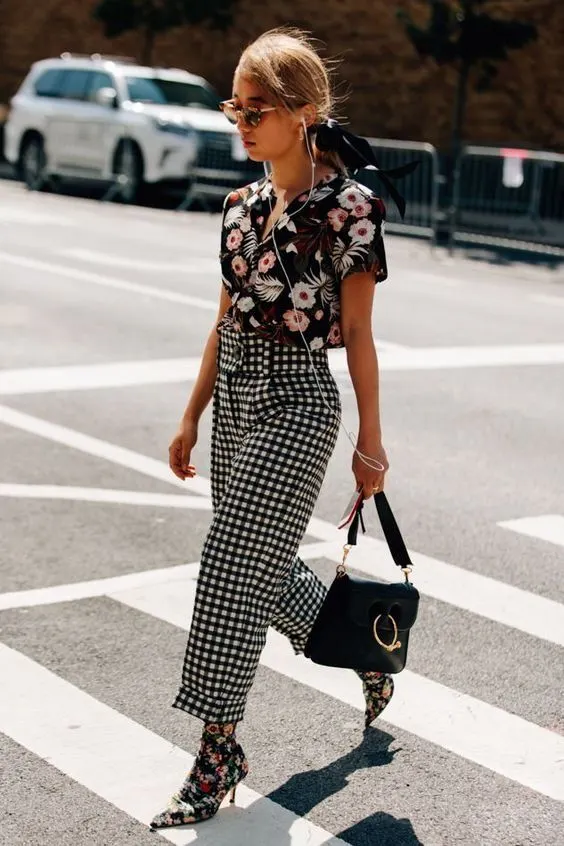 Buy Similar Here
The last outfit here is a more casual and fun outfit to try with gingham prints. But you can also wear it for a fancy occasion if you don't like to wear bright clothes. Simplicity is the key, go for this mini gingham skirt and team it with a white tee and white kicks.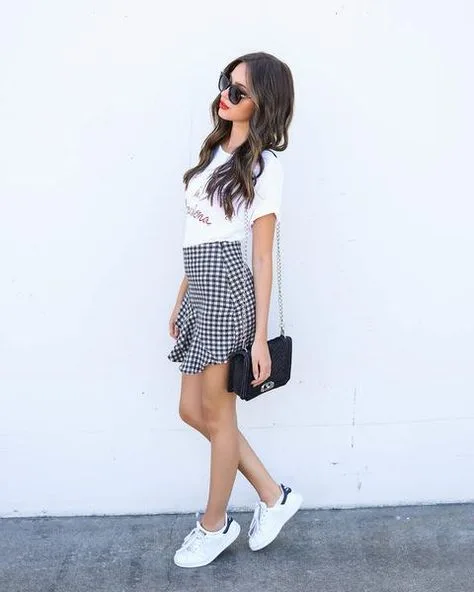 Buy Similar Here
Source: LiveAbout