Let's talk about denim shirts and ways how to style them right this year. Here are shown easy ideas for ladies who want to update their casual style. Today's denim shirts are made of thin cotton with the addition of elastane. This choice of material guarantees a perfect fit on the body. Depending on the specific style of the shirt, it can look slim or have a loose-fitting silhouette.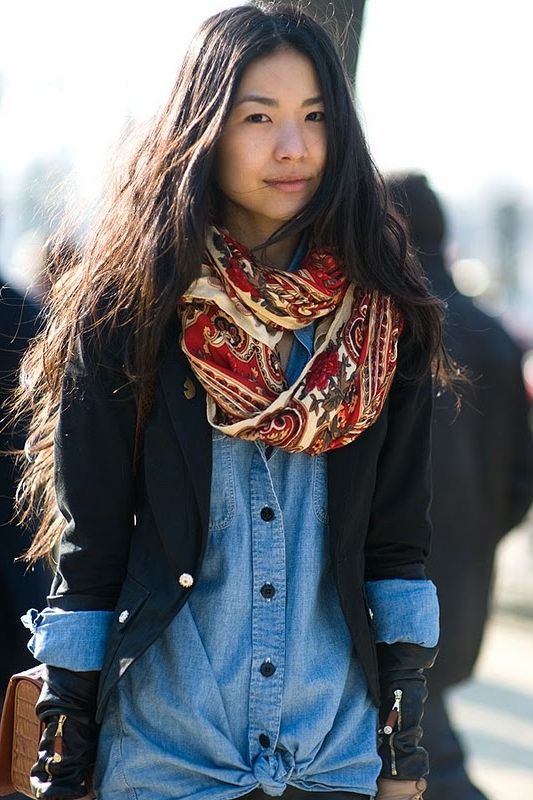 Buy Similar Here
We see a cool combination that consists of a denim shirt styled with a black blazer and a multi-printed scarf. A lovely set for fall season months.
This year we see a wide range of different denim shirt styles. As you all know, nowadays a denim shirt has to be not only comfortable but also look spectacular.
Continue reading How To Wear Denim Shirts For Women: 30+ Easy Street Style Ideas