I decided to create a full guide on blazers. This guide is about my favorite ways how to make blazer complete your style and underline your personality. A perfectly tailored blazer will only underline the beauty of your outfit, that's why it's important to choose the appropriate design for an appropriate event.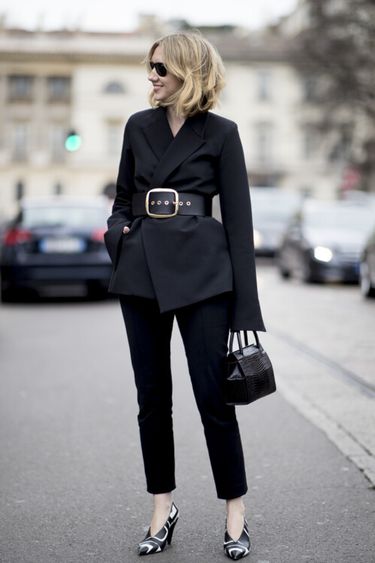 This is a long read article, so you better take your time and choose your favorites. If you don't mind, please leave me a comment, so I know what kind of blazers you like.
A blazer is a basic clothing staple that can be found in almost every woman's closet. This is the most versatile wardrobe piece that will be appropriate for both business meetings and parties. The main thing is to understand how and with what to wear this beautiful layering piece. This season, street style celebs and fashionistas appear in oversized jackets so-called boyfriend blazers, as well as in blazers with patch pockets, fitted styles, plaid jackets, and leather suit jackets.
The modern blazer comes with so many designs, lengths, shapes, colors, and details that you can simply get lost and confused while choosing the one that you need. The market offers us absolutely everything, starting from classic office must-haves and versatile styles that are both great for work and leisure, to festive and trendy pieces. You are now allowed to mix and match whatever you like, from pants to skirts and dresses.
Belted Blazers
This year we see a comeback of oversized and menswear-inspired blazer completed with buckled belts. Play with belts structure, it can be a casually tied leather or fabric belt, the one with a contrasting color, or in the same color of your blazer. You can also experiment with belt bags, this will underline your individuality and keep your look complicated.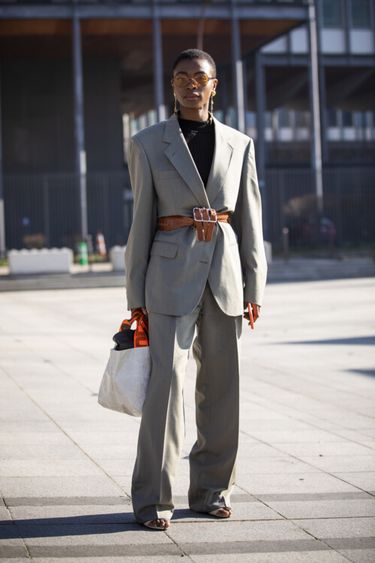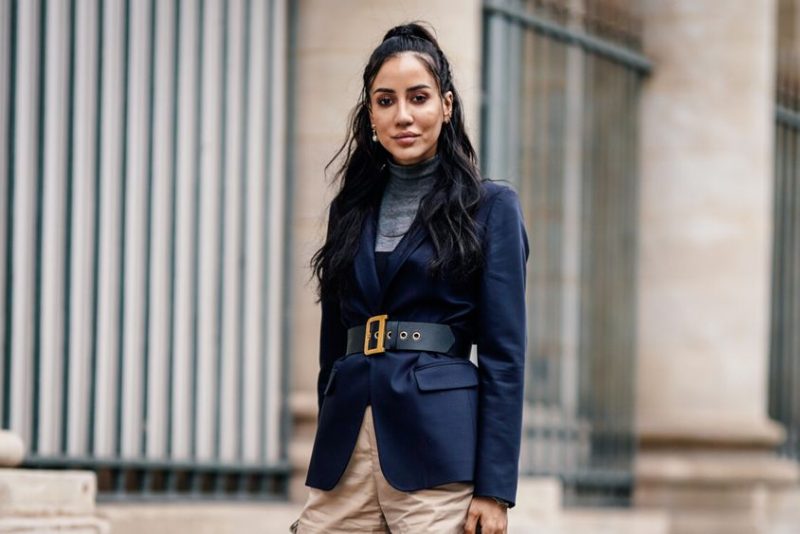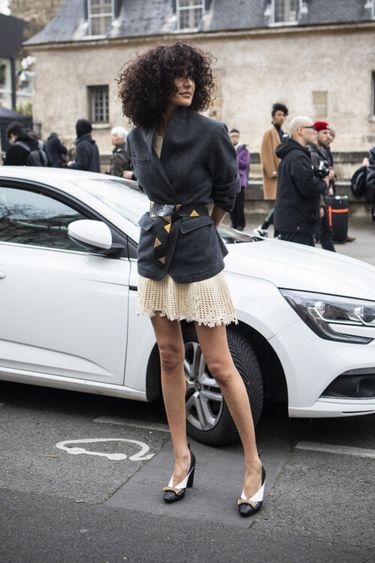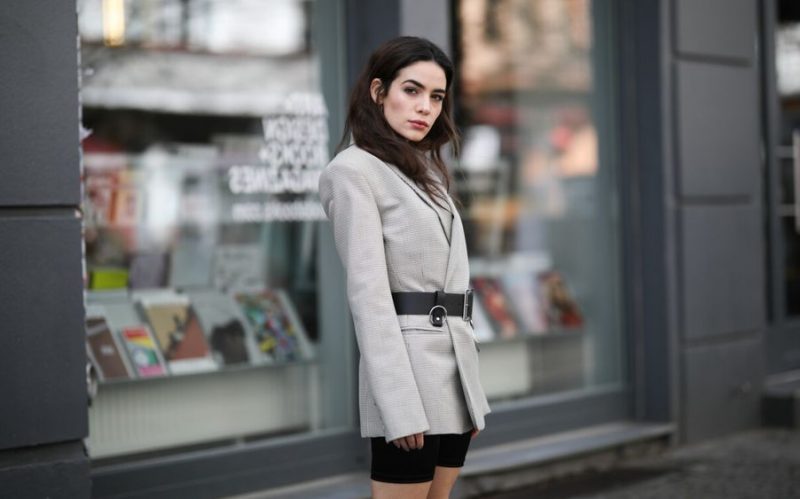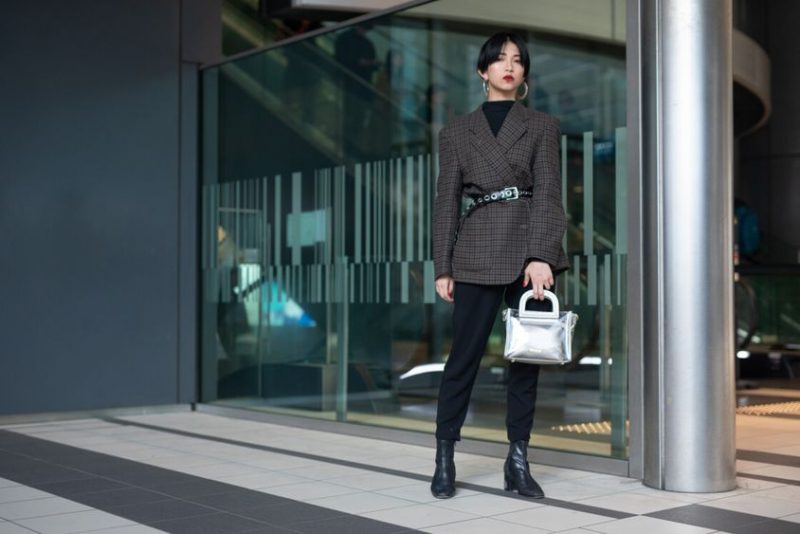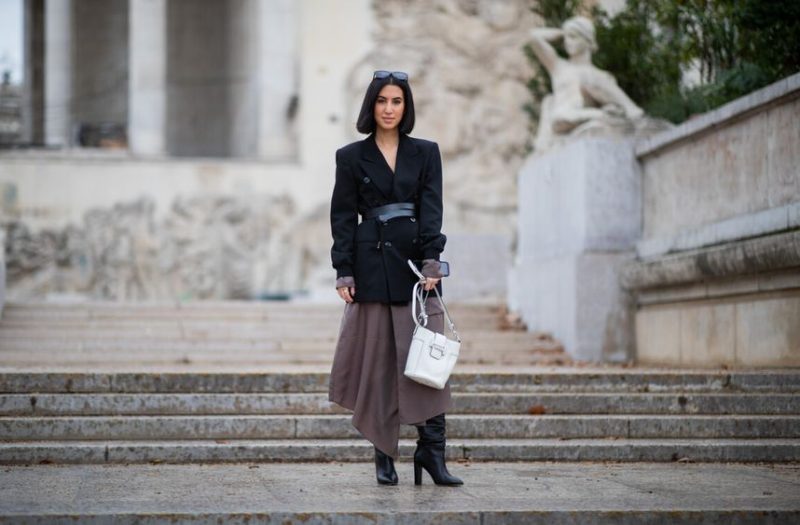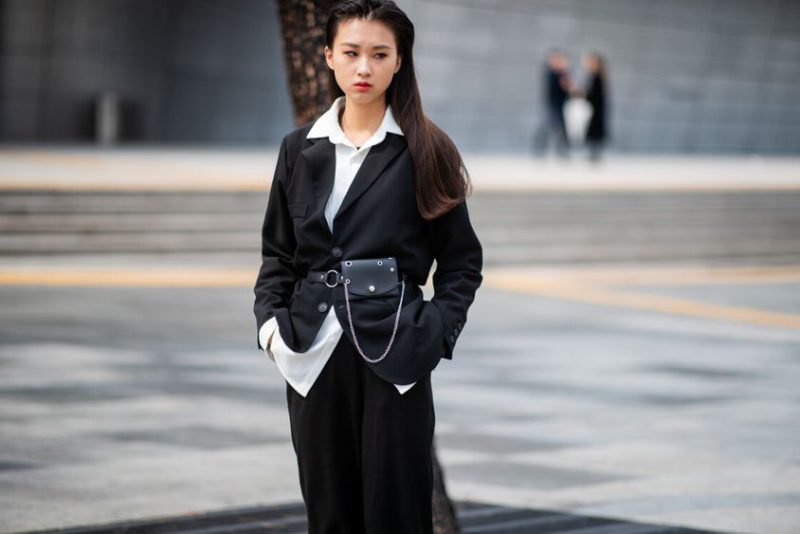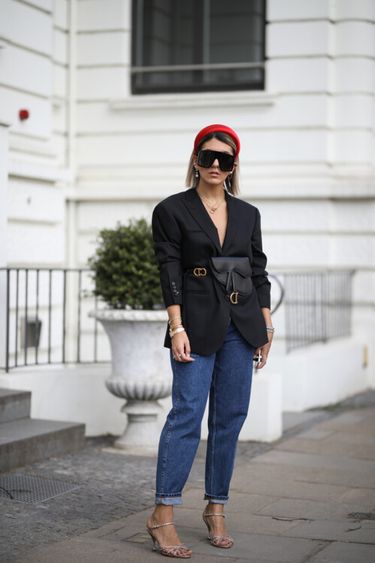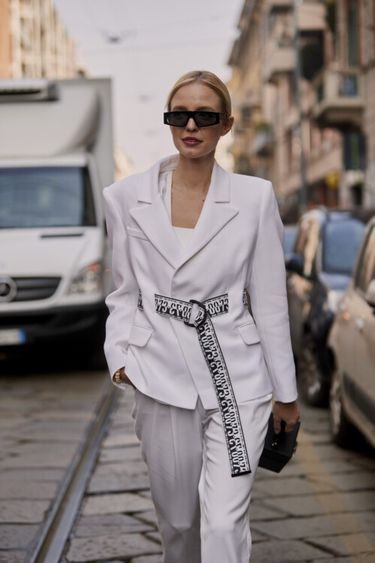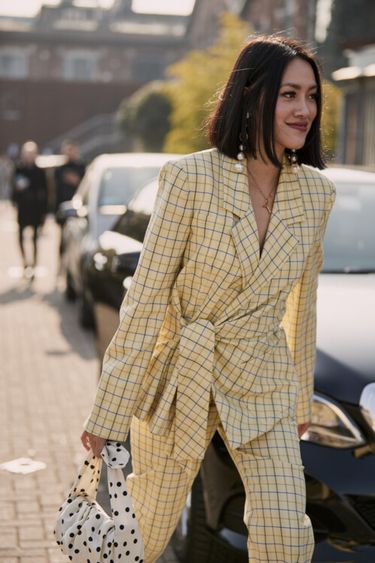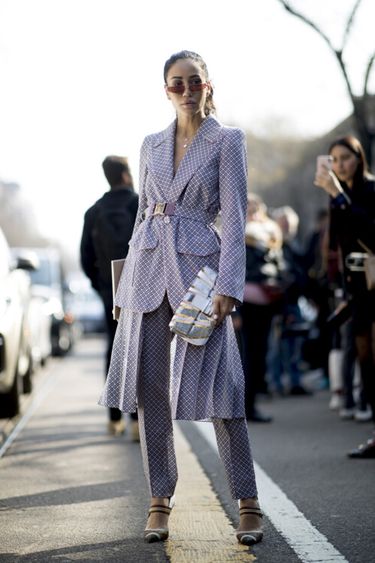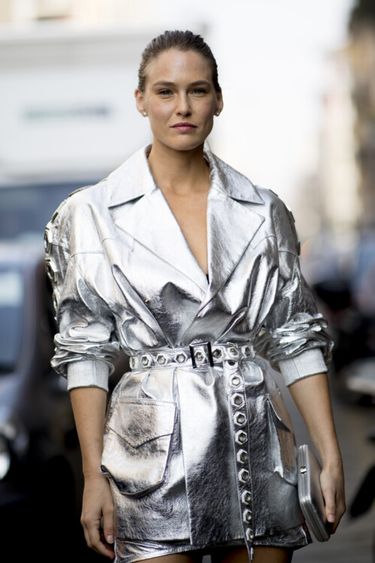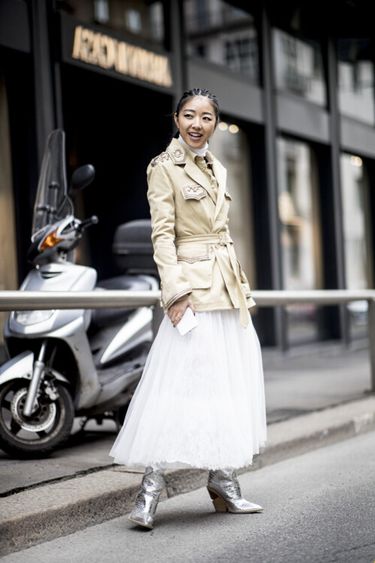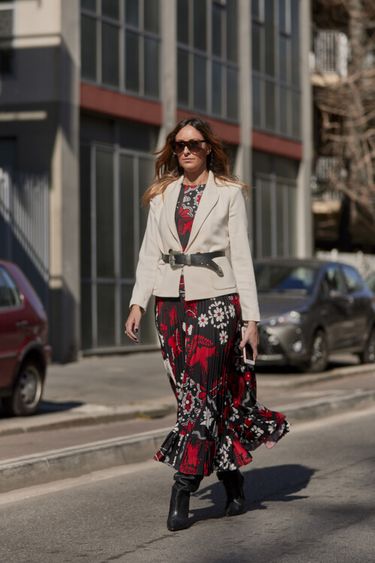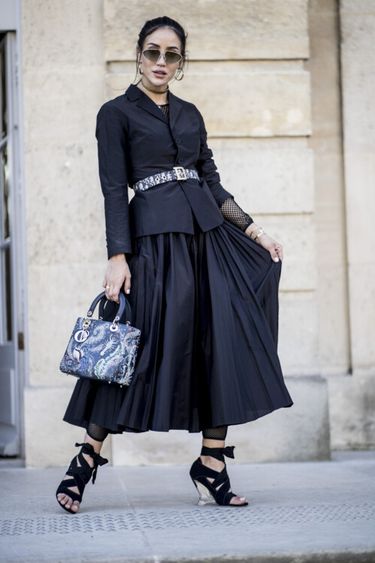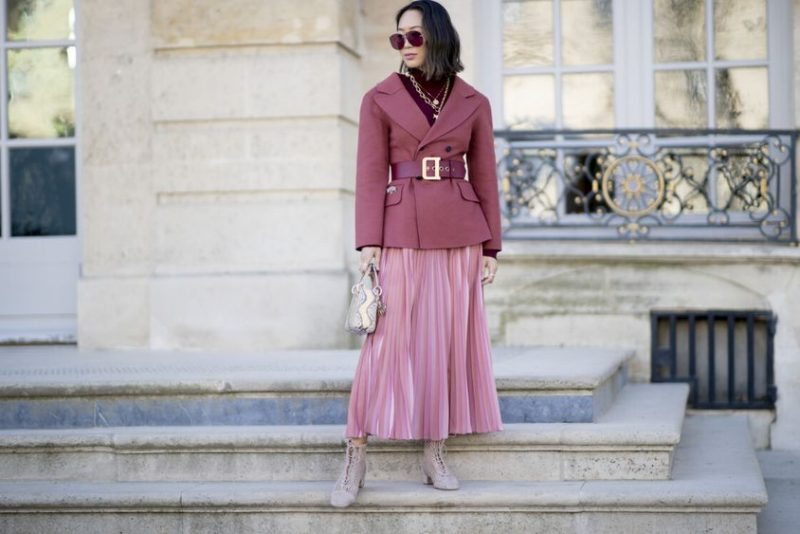 Embellished Blazers
If you want to make a wow statement with your blazer, then go for the one decorated with sparkling stones, embroidered with sparkling sequins, textured velvet design, embellished with garden flowers, etc.
Sequined Blazers
My personal favorites are sequined blazers. I love jackets decorated with thousands of shiny sequins in gold, copper or silver color. You can simply update such style with a cute monochrome dress and some festive pumps.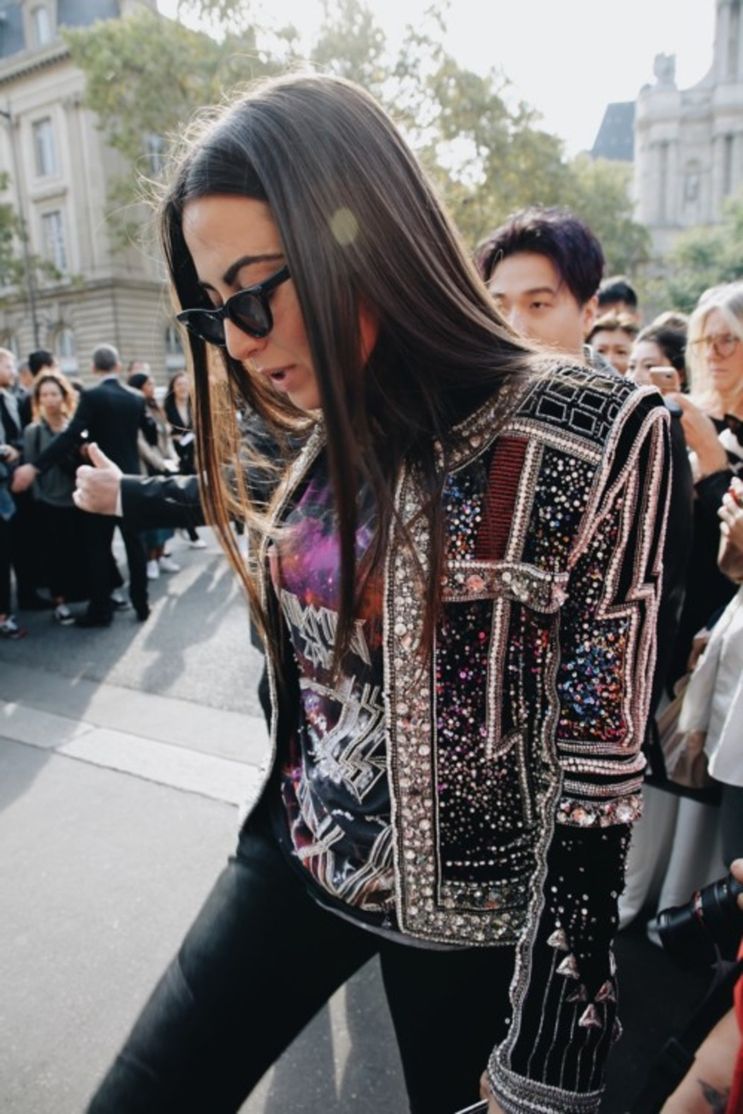 Velvet Blazers
An excellent alternative to a shiny jacket is an aristocratic velvet jacket. It can easily highlight your outfit and add some aristocratic touches. Go for complicated velvet blazer in deep rich shade and style it with a semi-transparent dress or a daring mini skirt. This will add playfulness and sexuality to the whole outfit.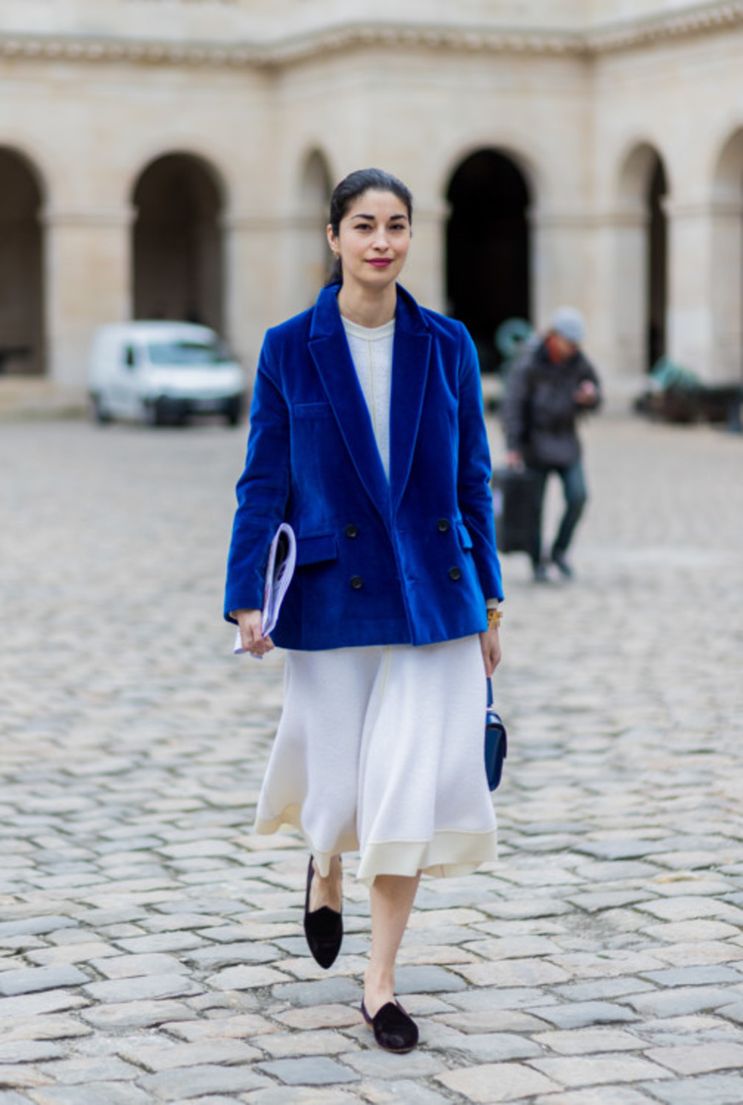 Satin Blazers
The satin jacket looks elegant. Go for the one with contrasting lapels. You are free to choose either a cropped version, fitted or a loose-fit design, the choice is yours. Style it with sheer tops or dresses, Complete the look by adding flared pants, to create the seventies inspired look.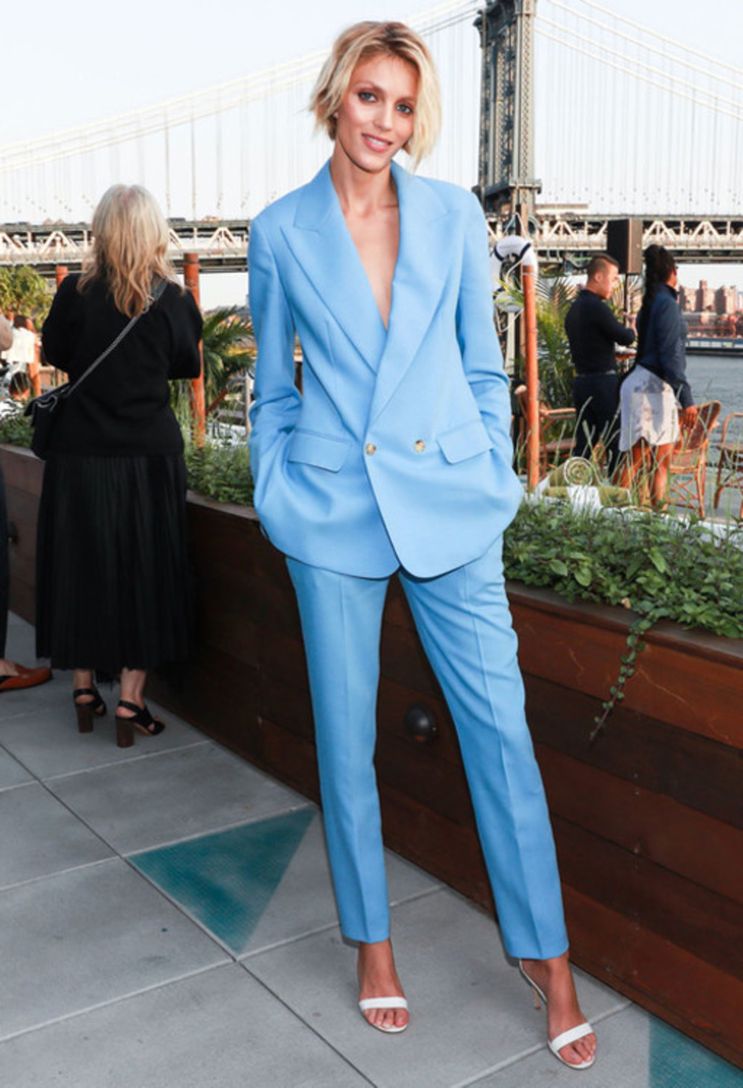 Floral Blazers
The suit jacket is the secret weapon of every fashionista. Why? It looks equally stylish both in the office and at the glamour party. A new season offers us flower embroidered blazers made of satin, velvet and other fabrics. They look great with pleated skirts, solid blouses, and kitten heels.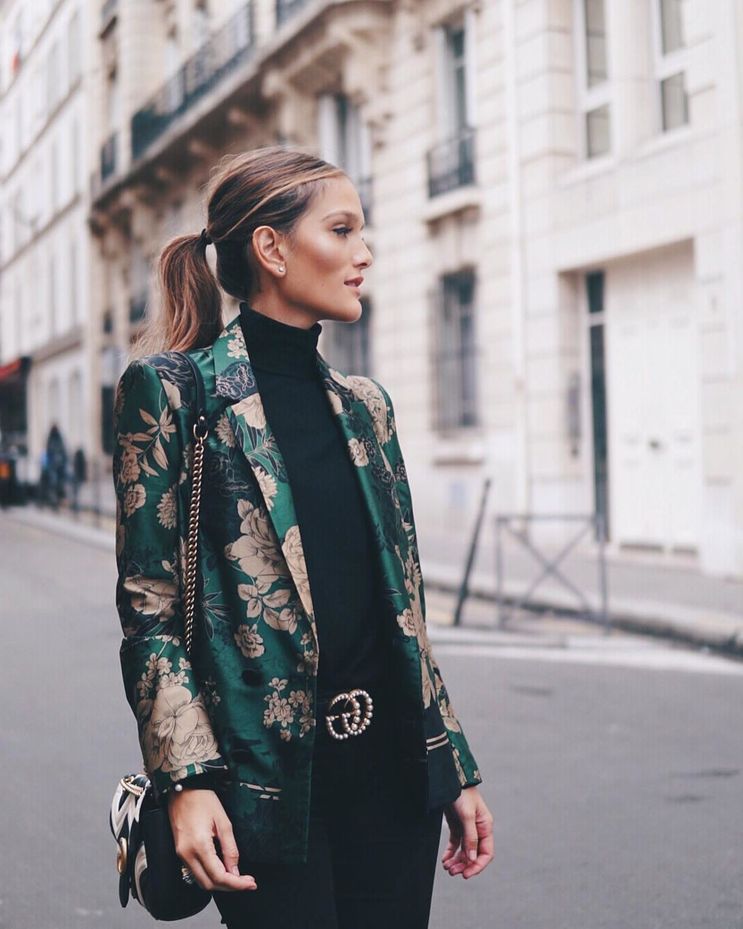 Double Breasted Blazers
Another fashion trend for women who want to underline their power is a double-breasted suit jacket. Designers offer us classic cut designs with creative details. You are free to choose a blazer with no lapels, elongated designs, extra buttons, and rigid pads. Update them with wide-leg pants, jeans, or midi skirts.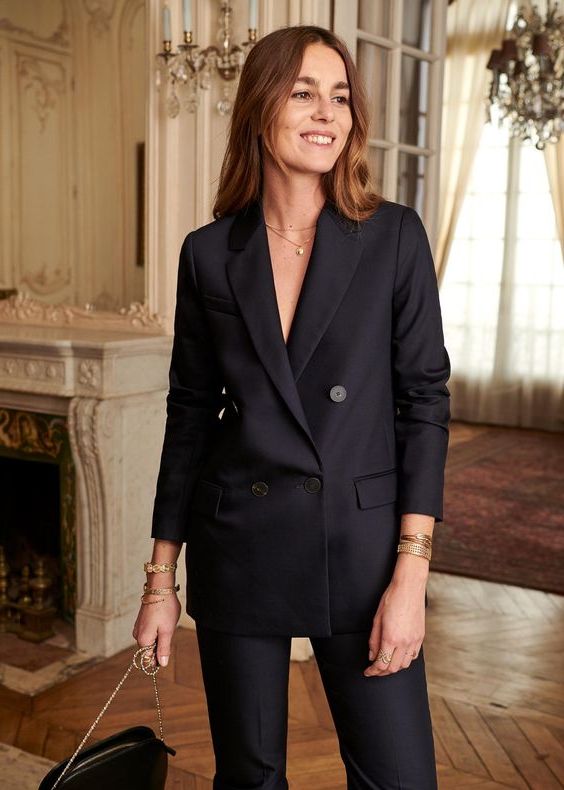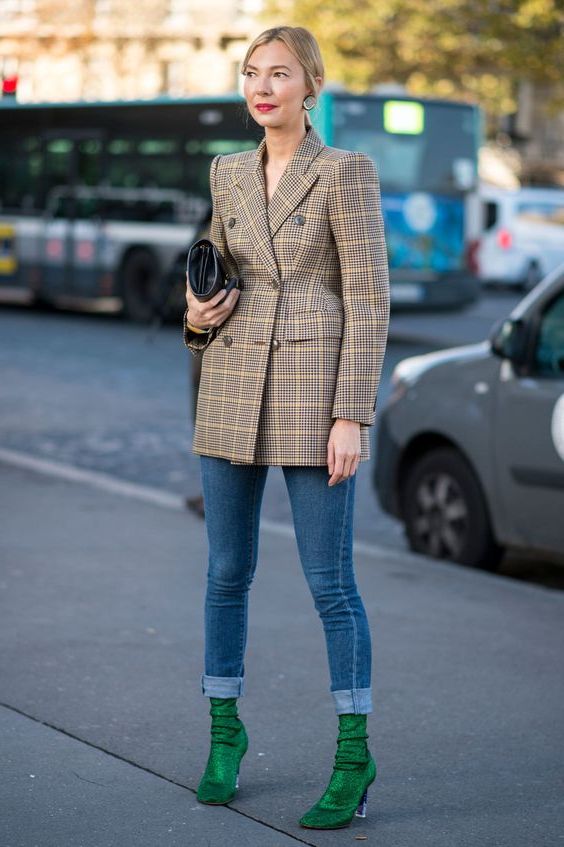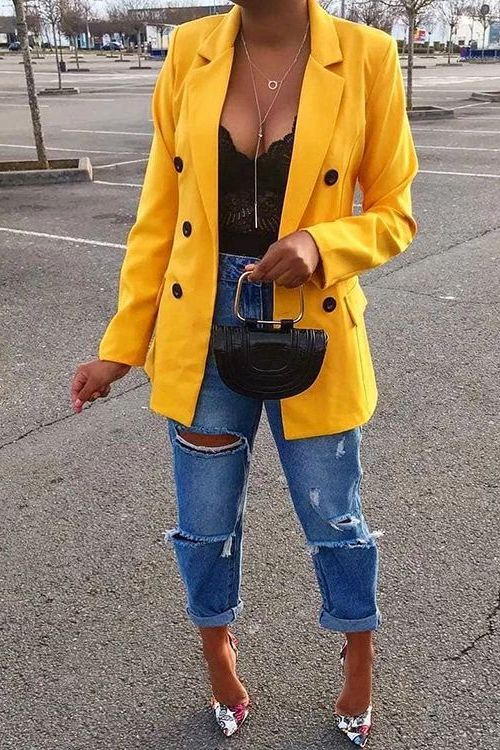 Cropped Blazers
Another must-try for this season is a cropped blazer. They can look like cropped office blazers, as well as bright colored and printed designs with puffy shoulders and asymmetric cut. The cropped blazers can be worn with pretty much anything, from monochrome jumpsuits to skinny jeans, from silk blouses to cargo shirts, from pumps to army boots.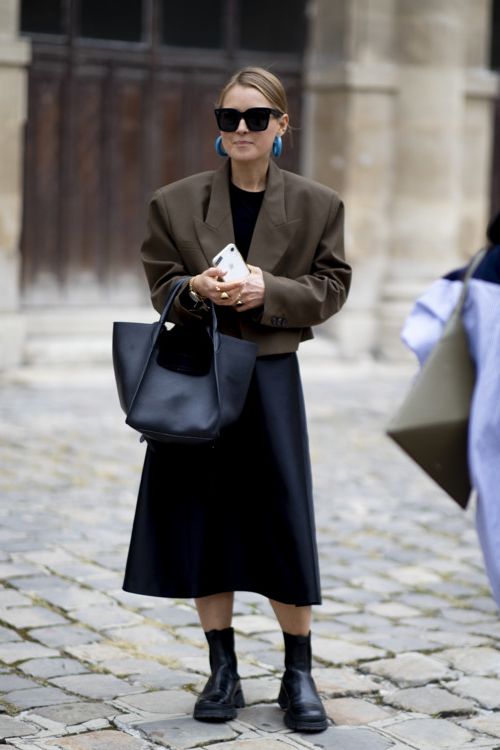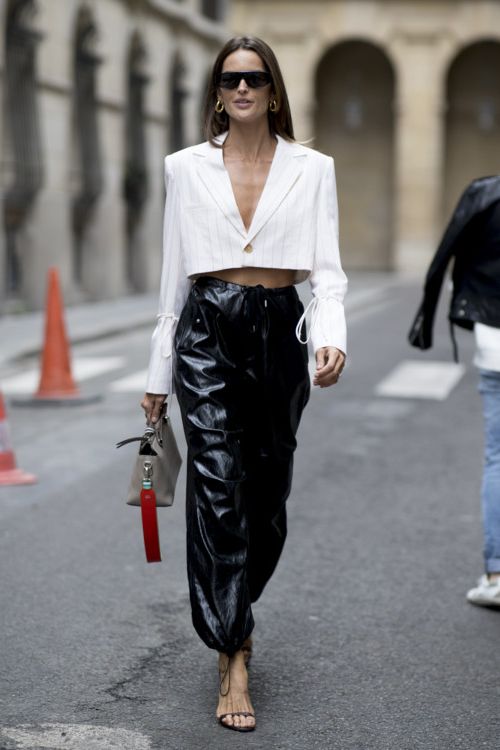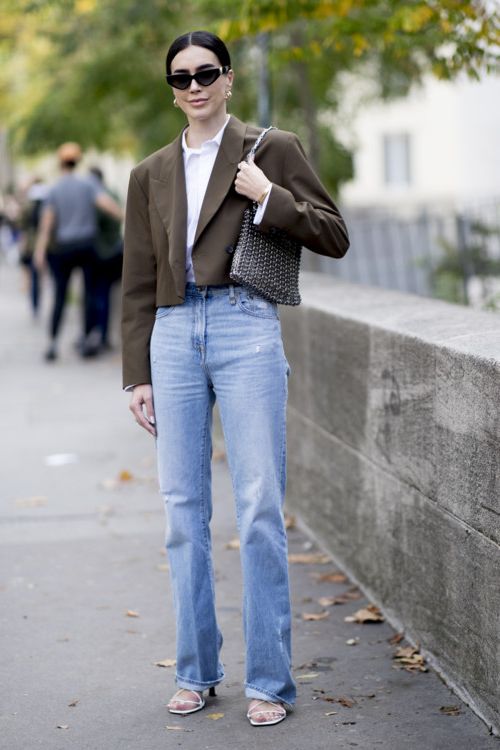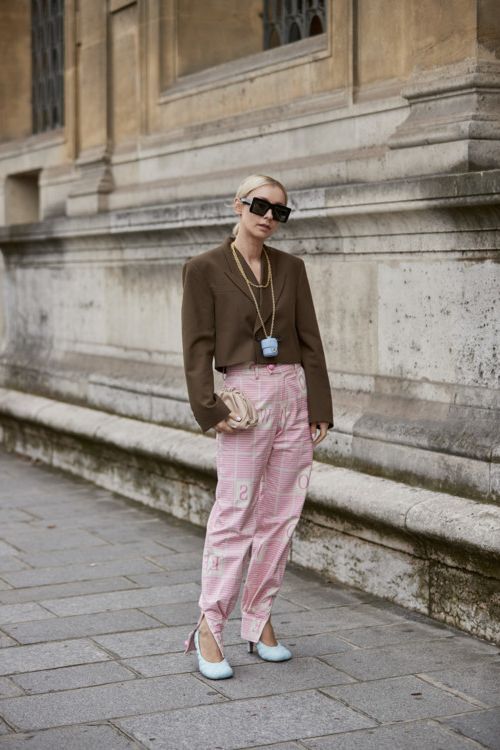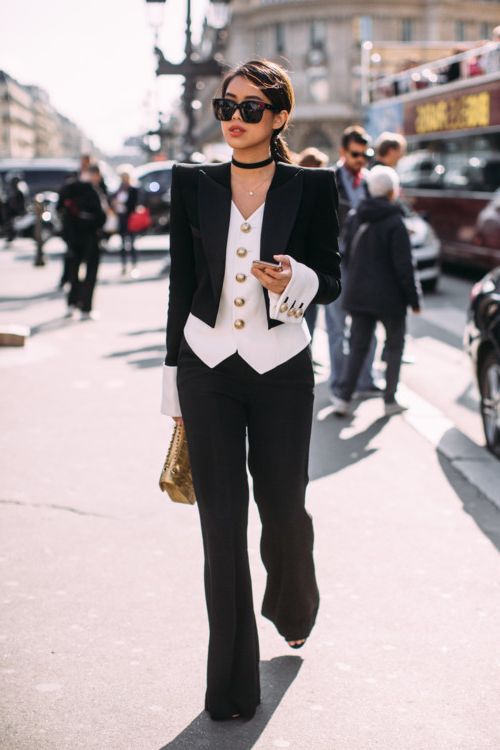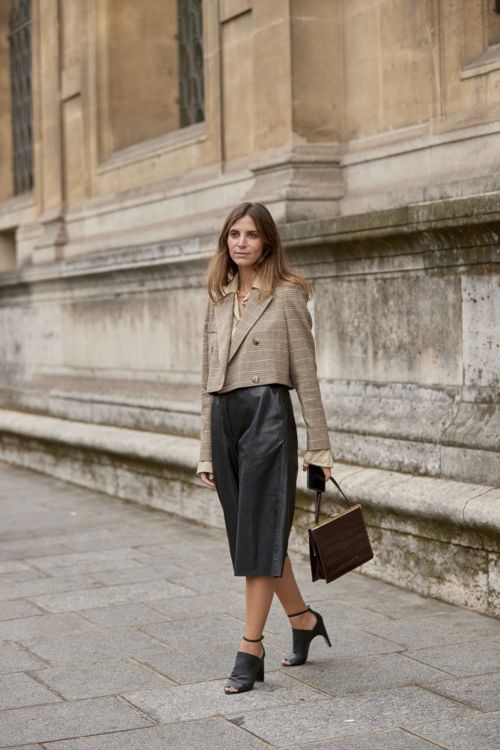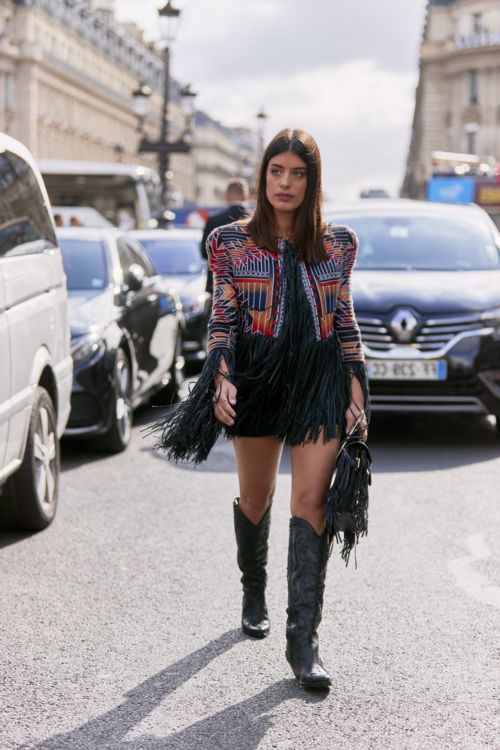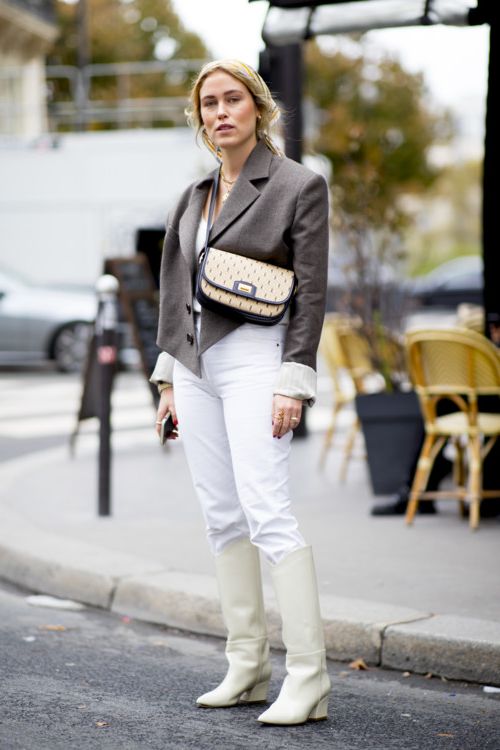 Leather Blazers
The leather no matter if it's faux or real, is seen everywhere, from jackets to pants and shorts. Now, we see a comeback of leather blazers. This year we see cool 1990 inspired leather blazers in a minimalistic straight cut, as well as cropped versions, double-breasted, elongated, and many other gorgeous designs. You are free to choose whatever color you like, but most retailers advise us to buy them in muted shades, like black, caramel or maroon. You are free to wear them however you like, by teaming with denim, classic pants, pleated skirts or shorts.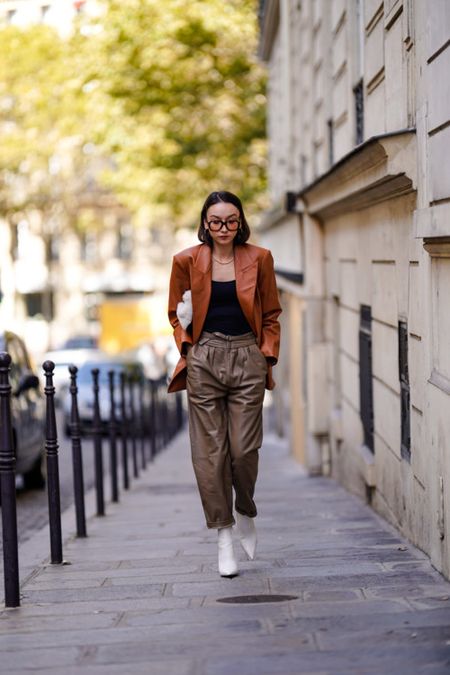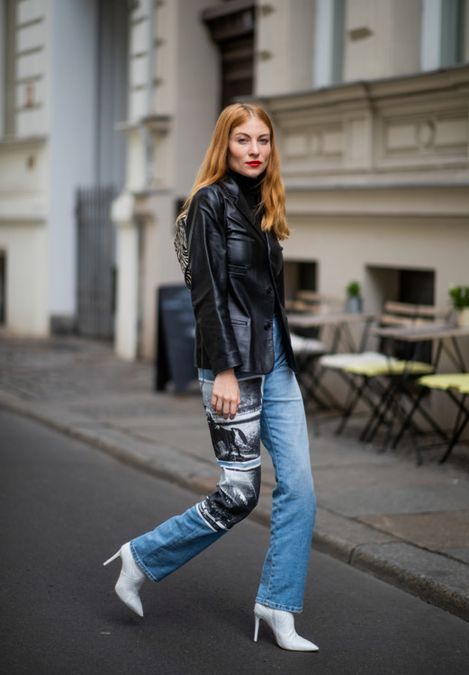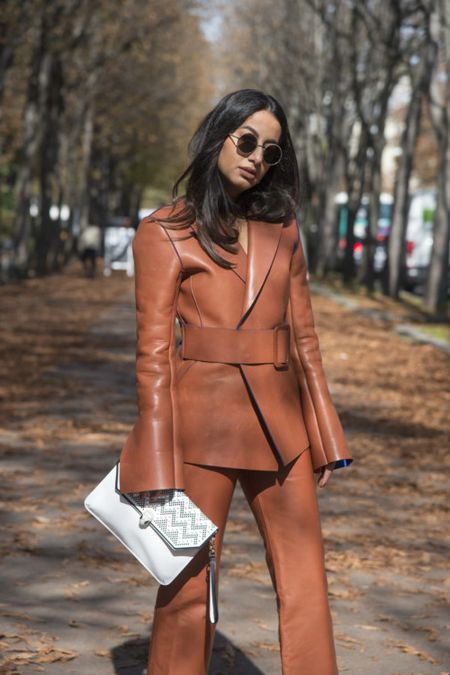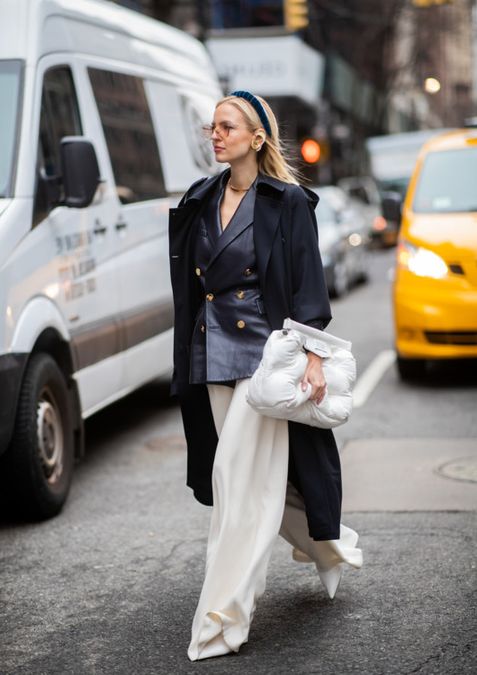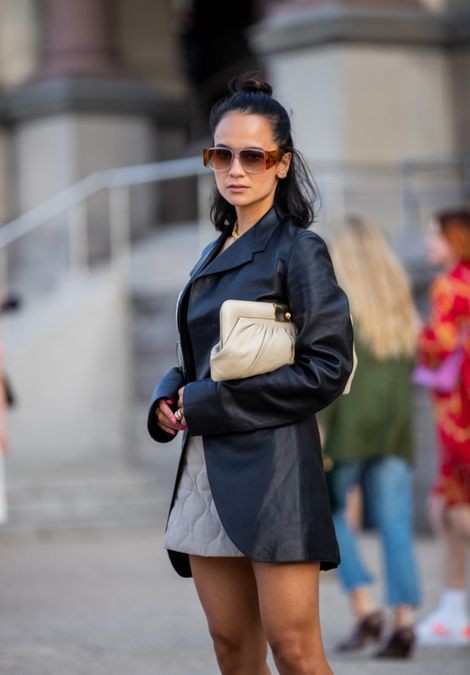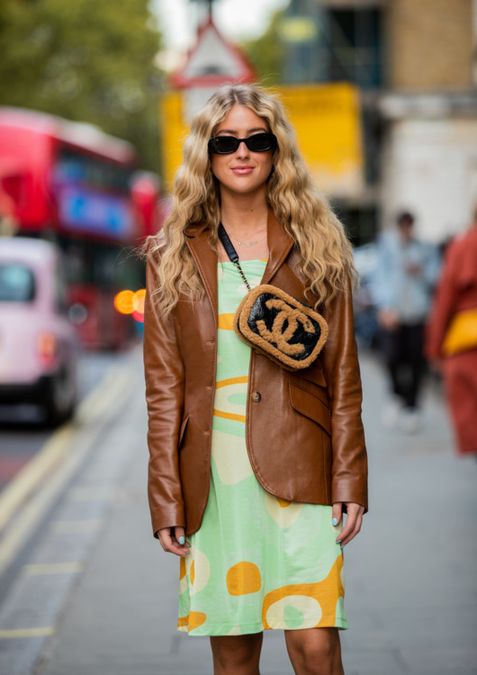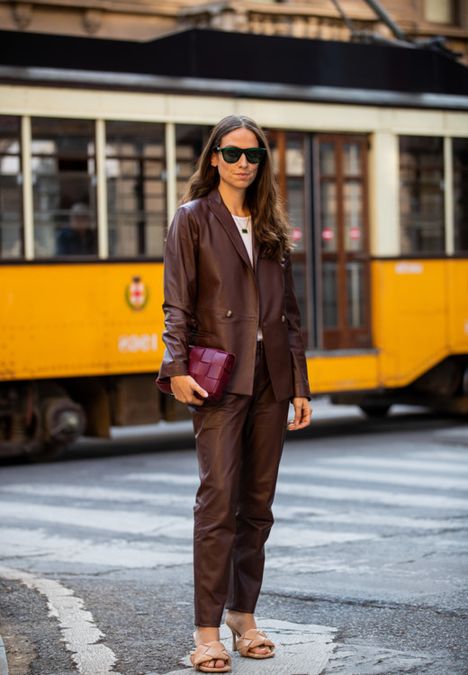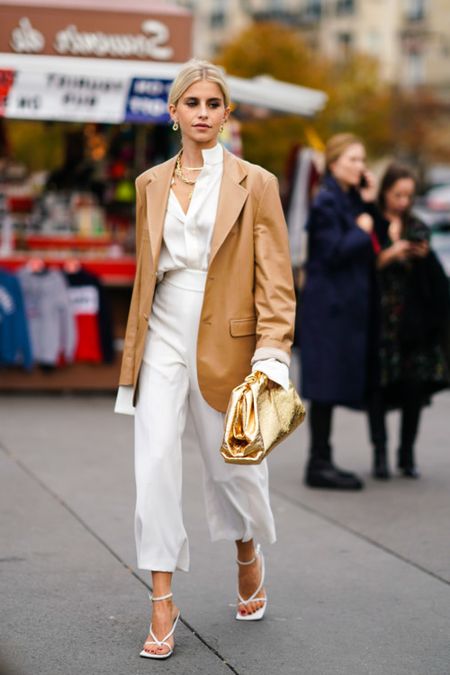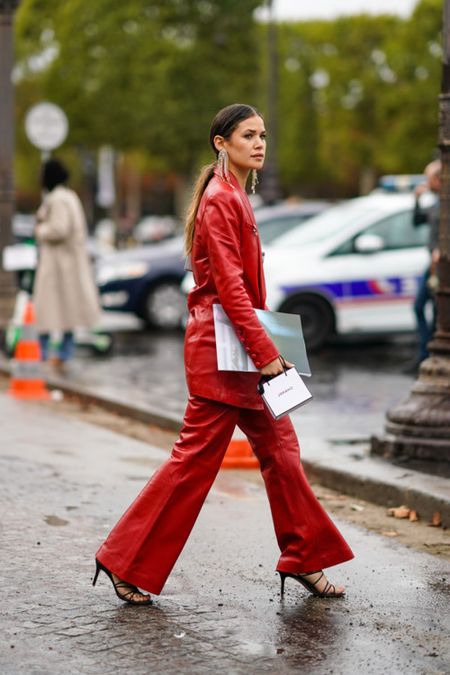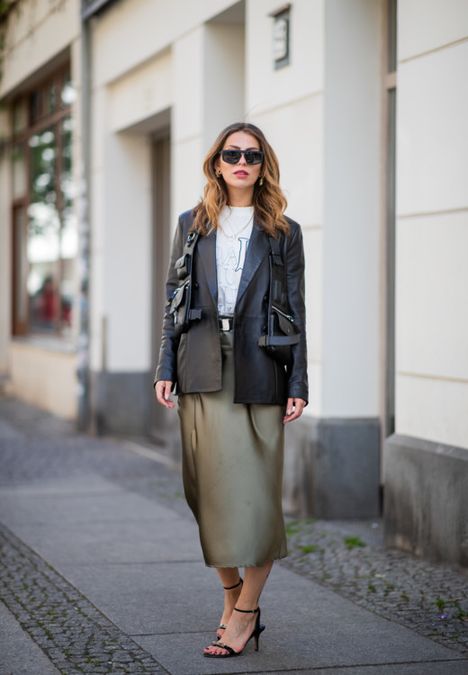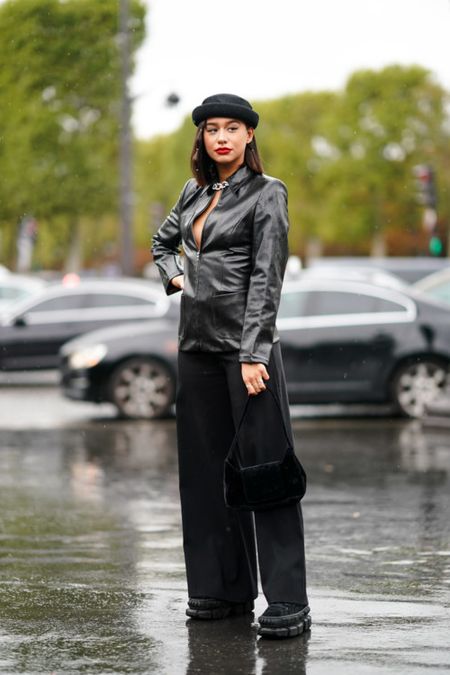 Fringed Blazers
Last year we saw the popularity of the Wild West trend and today the cowboy style is back with this fringed blazer. The fringes make this jacket stand out from the rest. Regardless of color or material, fringes are an ideal way to show off your uniqueness. Think of natural colors in bright or muted shades. Try them on with classic denim, leather, or suede. I love to see ladies who combine fringed jackets with midi dresses or skirts. This combination makes them look creative and cowgirl inspired. If you want to see more cowgirl outfit ideas, check out my article, where I show some easy ways how to wear this style in real life.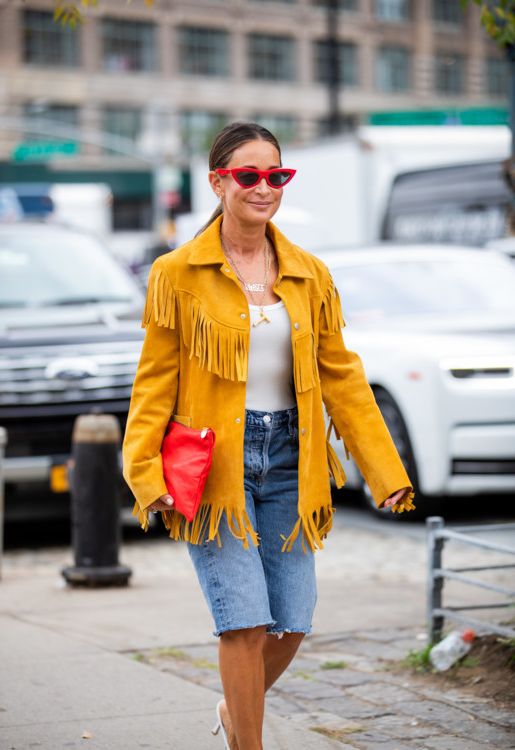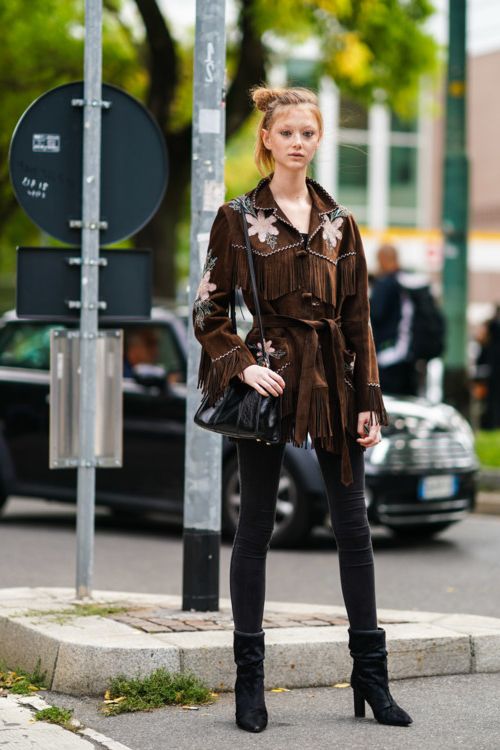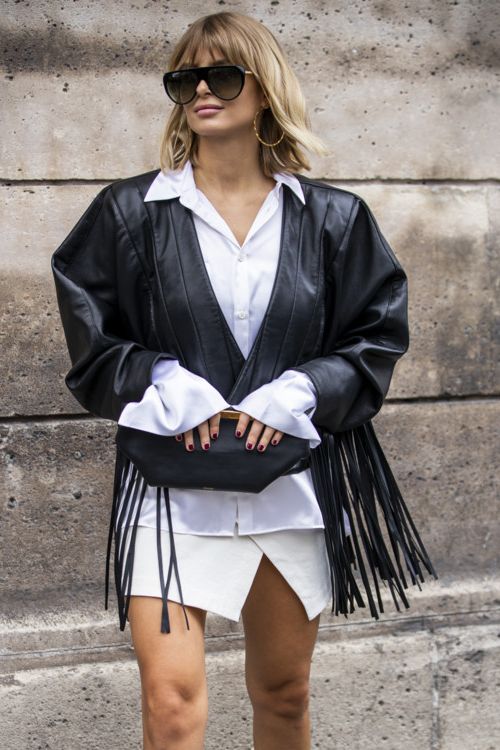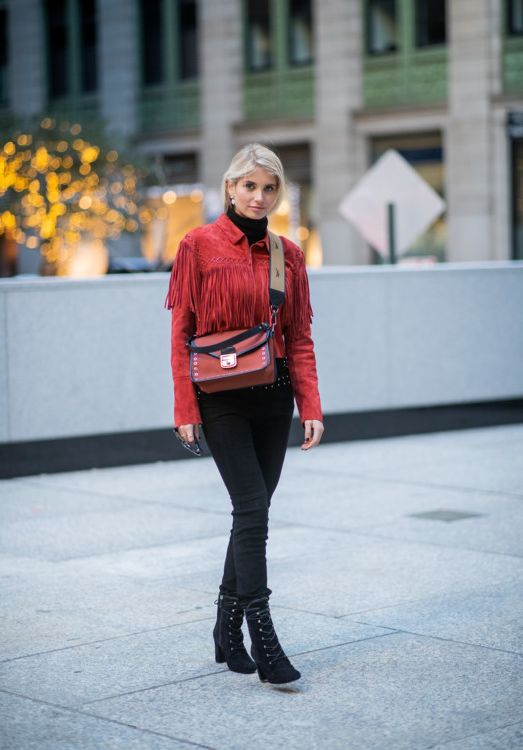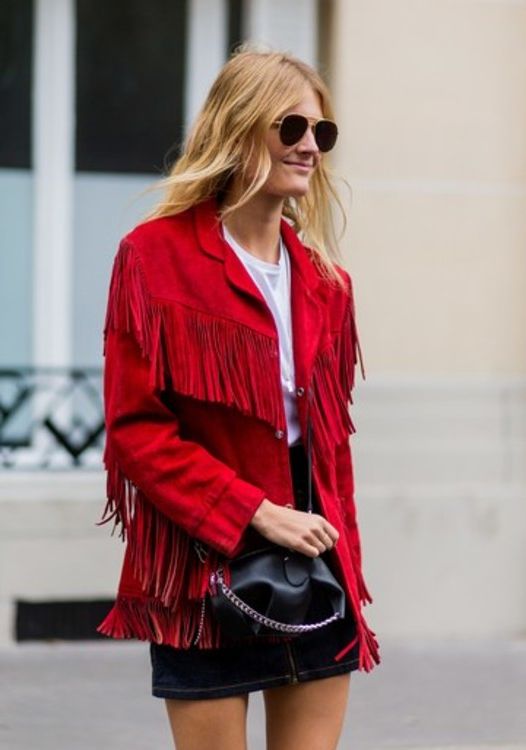 Plaid Blazers
Plaid is still on its high peak this year. It feels like it stays in fashion for a long time. Why we love it so much? It's pretty obvious, plaid looks great both with jeans and tracksuits. Plaid blazers look gorgeous with other prints, like leopard, florals, and stripes. In other words, there is no boundary in combining a plaid suit jacket. Speaking of styles, I recommend buying shortened versions or elongated designs, they both work great with everyday essentials. Plus, this checkered blazer looks awesome with leather Bermudas, silk skirts, and mini dresses. Speaking of shoes: elegant pumps, sneakers, or platform boots can be easily combined with plaid jackets.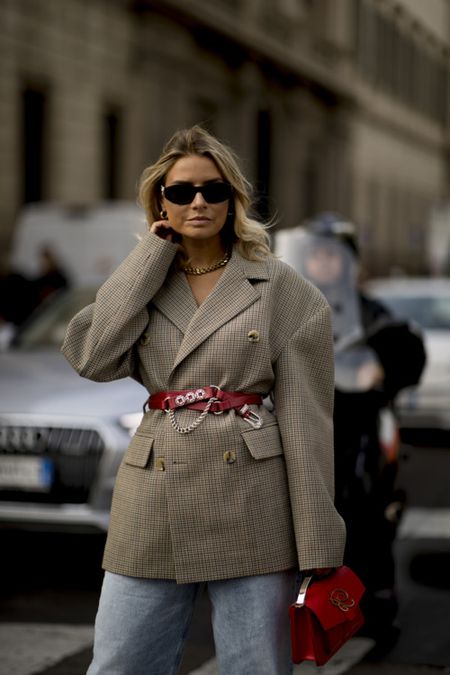 We see a plaid blazer styled with a black hoodie, black joggers, and white loafers. If you want to see other approved ways how to style hoodies for spring, then check out my post, I've gove pretty combos that are here to stay.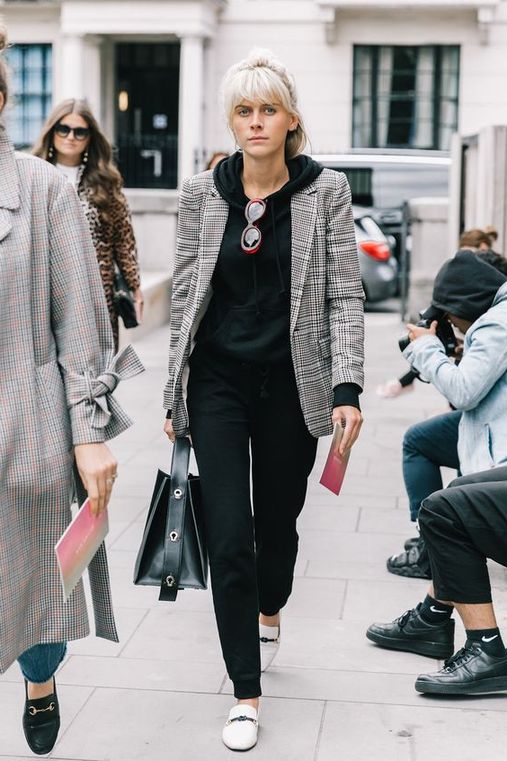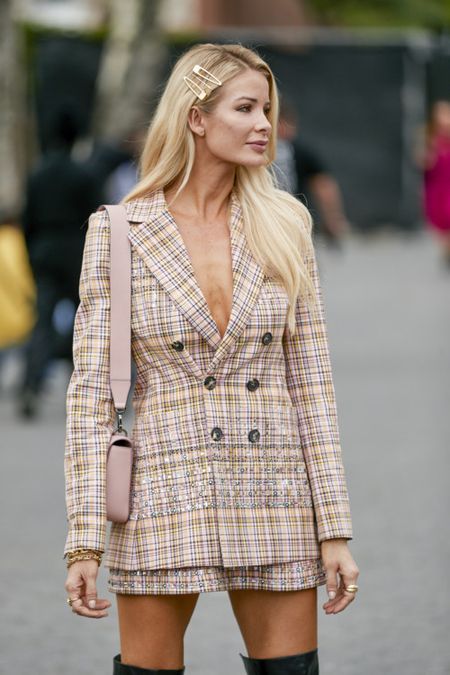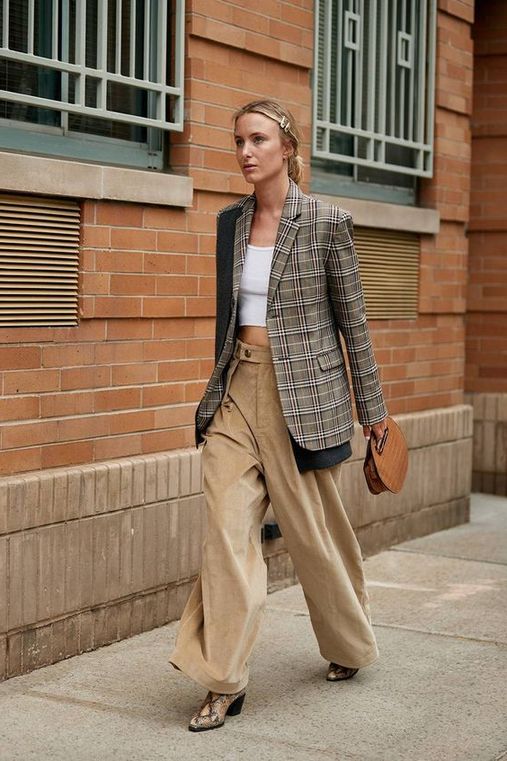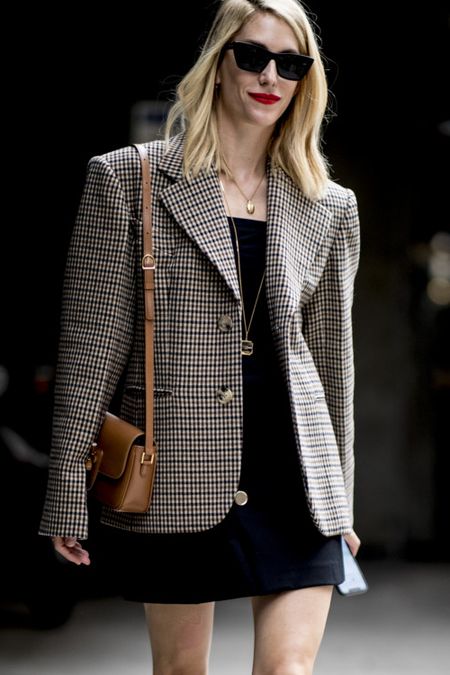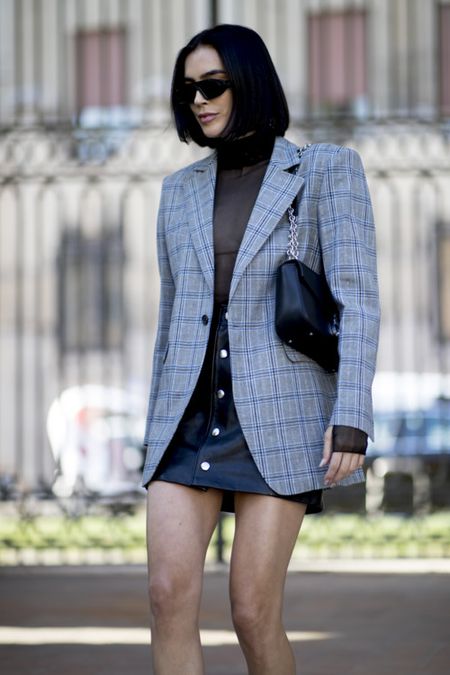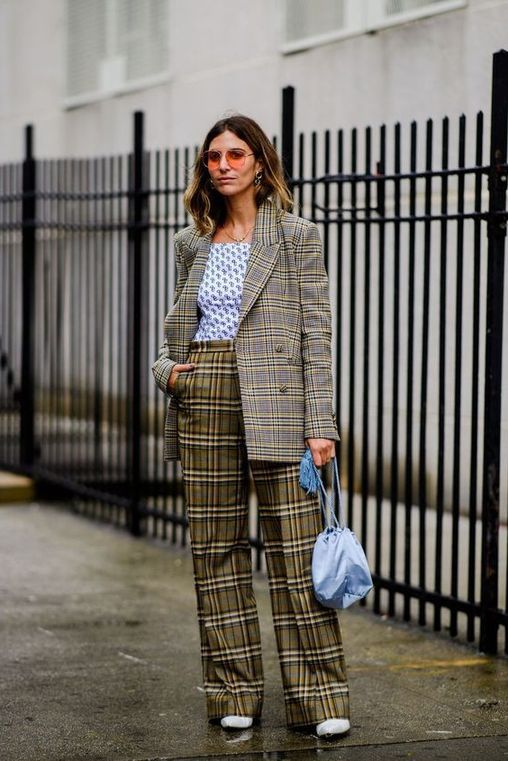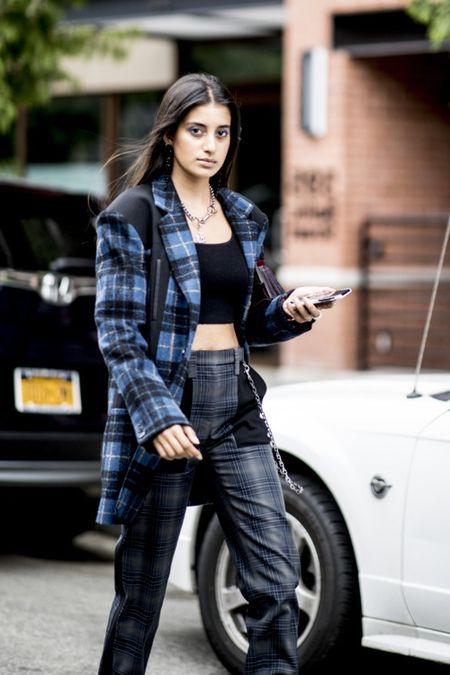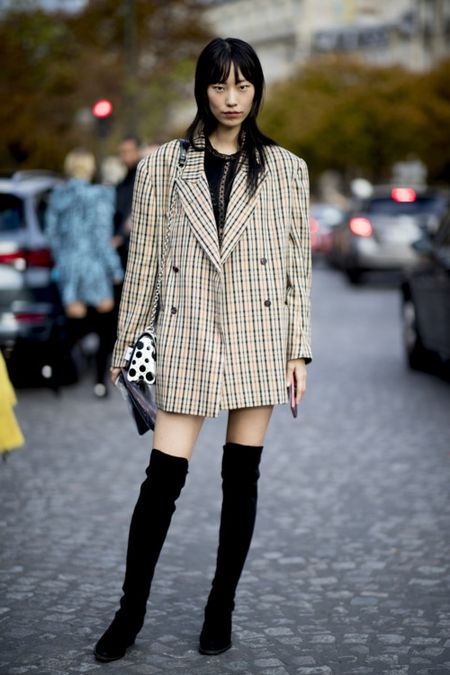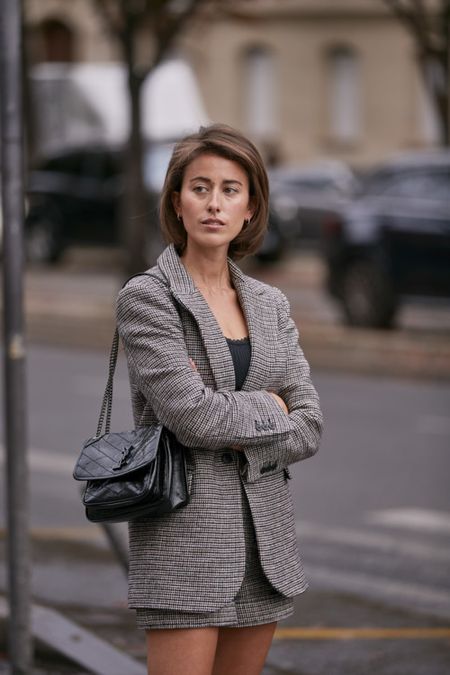 Blazers aren't meant just for the office anymore: Celebrities, bloggers, and certified Fashion People are fans of them for pretty much any occasion, from brunch to date night. These jackets are meant for more than just the daily grind. Favorite fashion bloggers love wearing their own blazers in fresh ways. The results will easily transform your closet.
Source: Glamour