I would like to show you how to dress if you are over 40 years old lady. By that age we no longer have bodies we used to have in our 20ies, right. Well, most of us don't have model bodies. And there is nothing wrong with it. The first thing you should do in order to look amazing is to forget about bulky and shapeless knitwear.
A lovely sweater in slim fit will be a good choice to team with a plaid pencil skirt and leopard print heels.
How Should You Dress In Your 40s
Speaking of shoes, do you find it difficult to find the perfect color combination? A simple life hack: the shade of the shoes should echo one of the colors involved in your outfit, whether it is a scarf, belt, hat, or a bag. Believe me, wearing bright shoes is better than choosing black ones.
I do recommend skipping deep V-neck tops, they may look somewhat vulgar, better go for a classy version of a boatneck style.
Go for pastels. A lighter color palette will definitely make you look 10 years younger. White, gray, pastel shades, beige, ivory, dusty pink, and other warm creamy colors will make you look sweet and refreshing.
Some ladies believe that even when they hit 40, it's still acceptable wearing crop tops, short tops with the Mickey Mouse print, etc. Stop it! Keep things more elegant and choose fitted clothes with classic prints. You better feel the right measure: a t-shirt with a funny print and ripped jeans are cool but do not copy the style of teenagers. I would go for cropped jeans completed with a classic jacket and trendy loafers.
When choosing accessories, you can use your imagination. For example, a beautiful hat, eye-catchy jewelry, an unusual brooch, or bright shoes will do the thing. In general, be original — it will benefit your style. At 40, it's time to come to harmony with your style and choose comfortable clothing.
White Blouse & Black Skinnies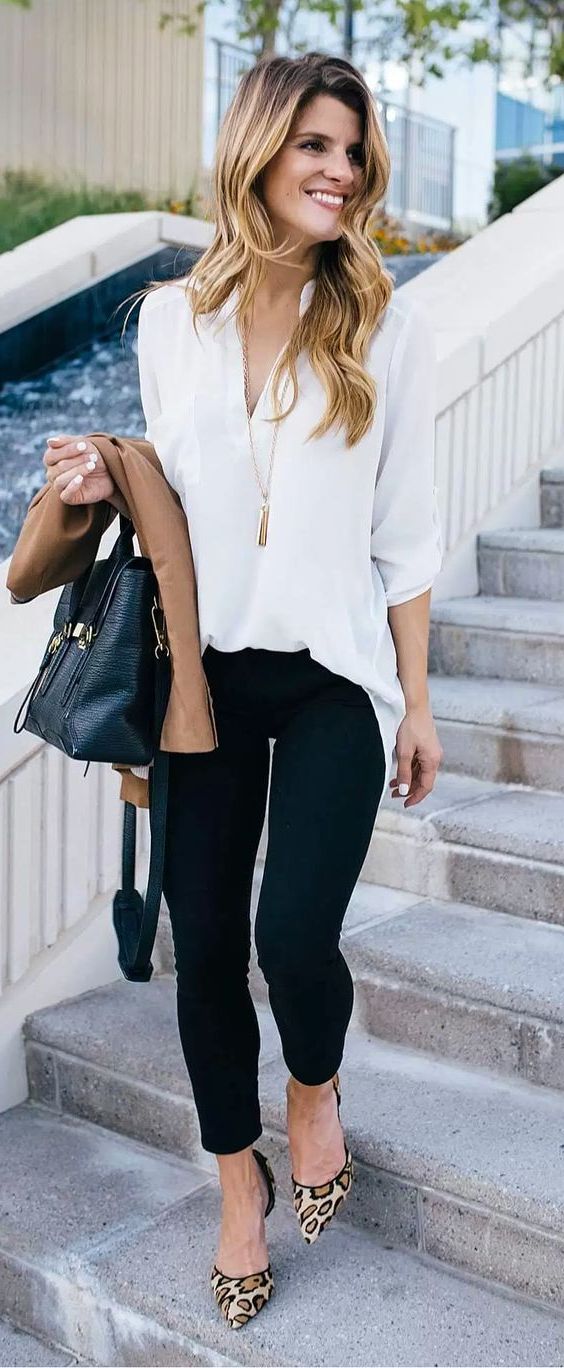 Tweed Jacket In Black & Black Skirt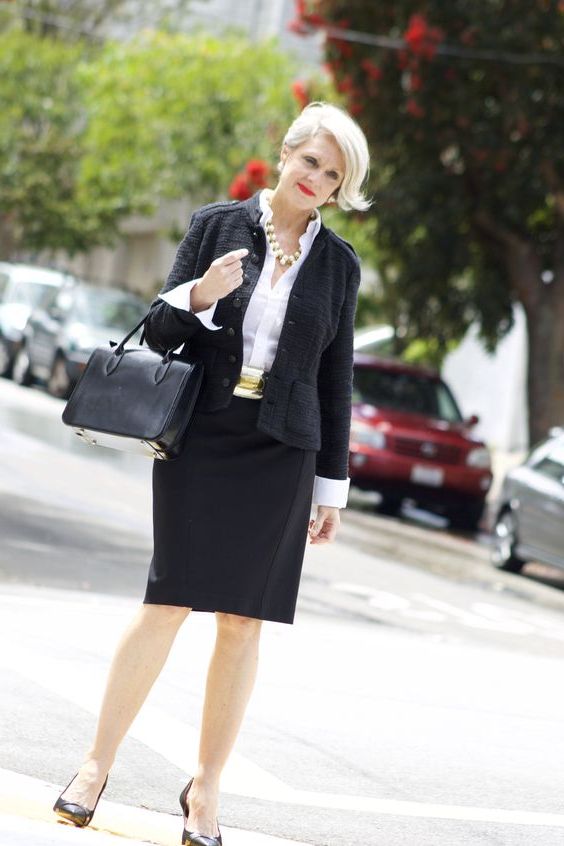 Cargo Jacket And Black Skirt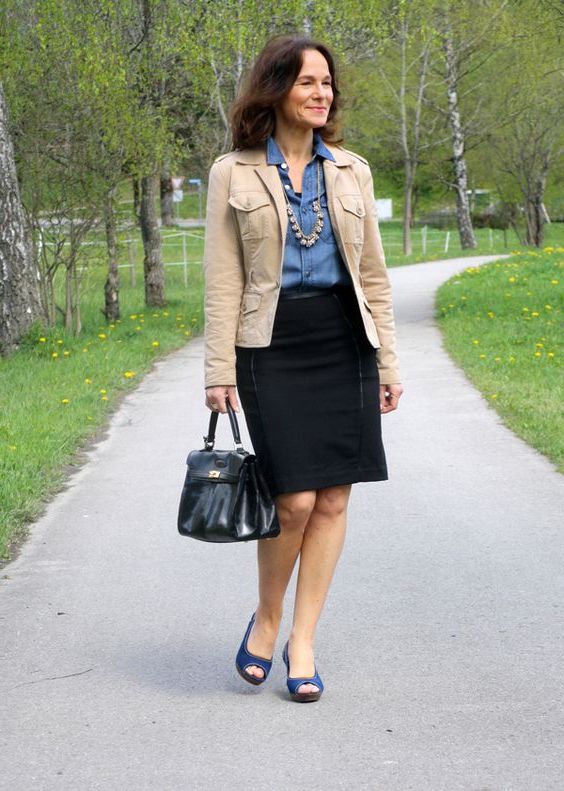 Pink Blouse & Leopard Print Leggings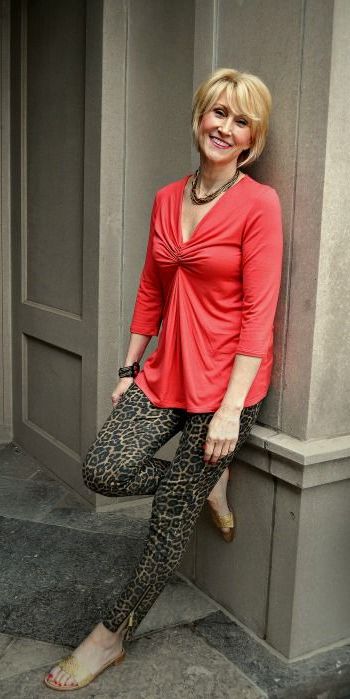 Cardigan With White Top & Black Skinny Jeans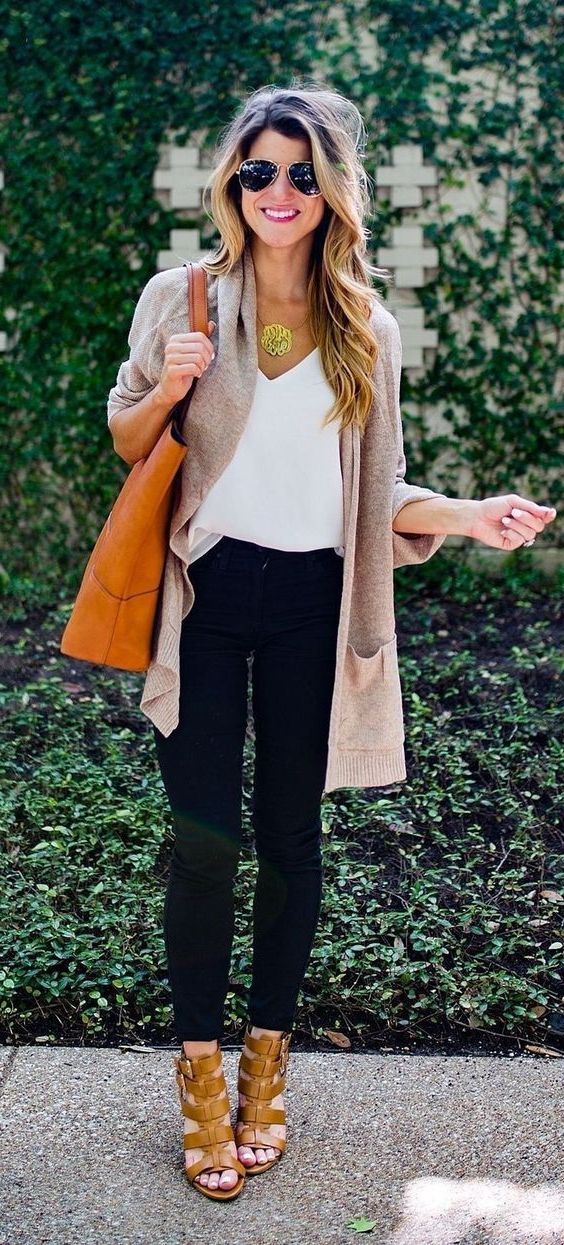 Belted Blazer In Grey & Slim Cream Pants
I love this beautiful office inspired outfit idea. We see a grey double-breasted blazer updated with a brown belt and teamed with cream-white slim pants. If you want to see more street style looks on ways how to wear blazers, check out my post: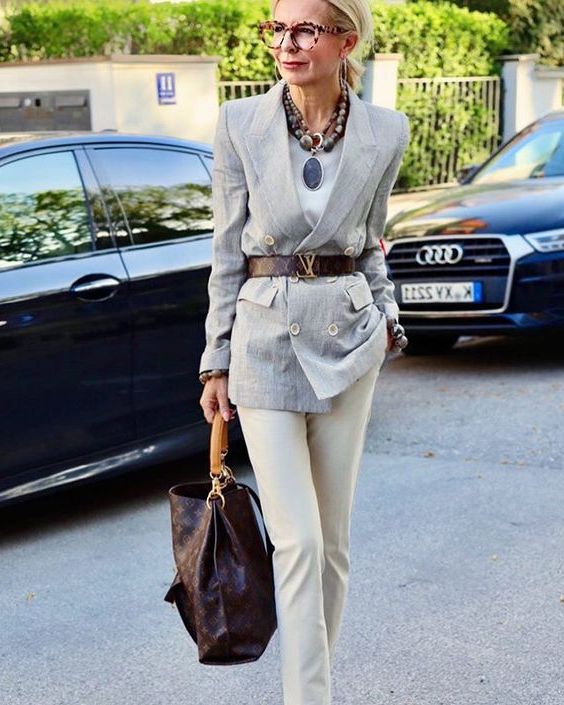 Yellow Oversized Sweater & Micro Plaid Pants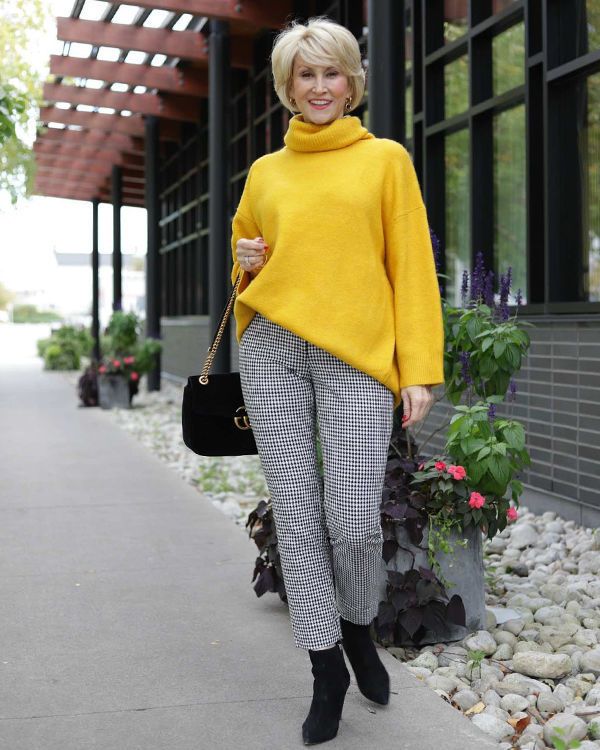 Beige Coat With Beige Blazer And Brown Skirt
Ruffled Blouse And Floral Skirt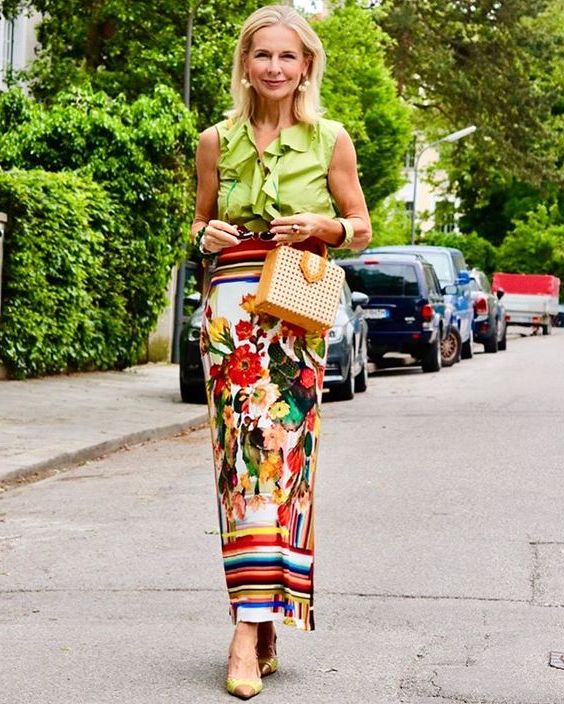 Pastel Blue Shirt & White Pants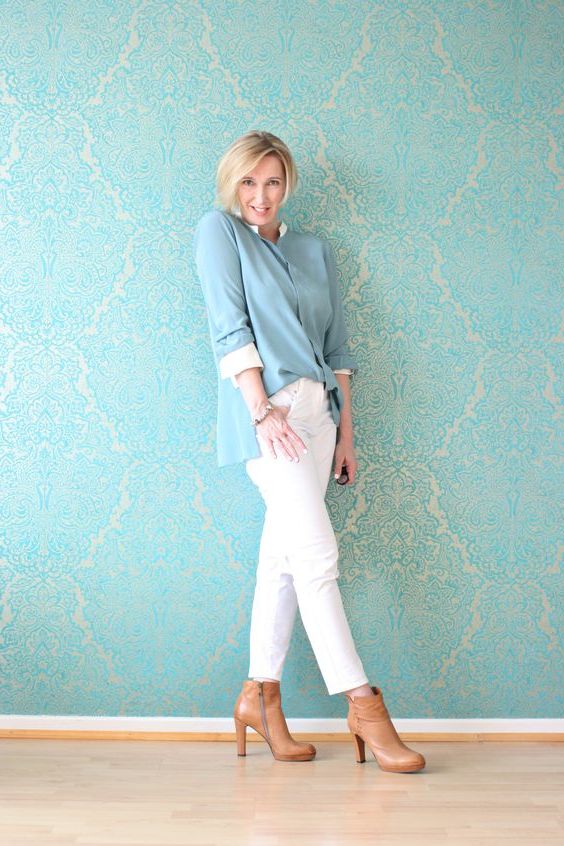 Long Blazer In Beige & White Pants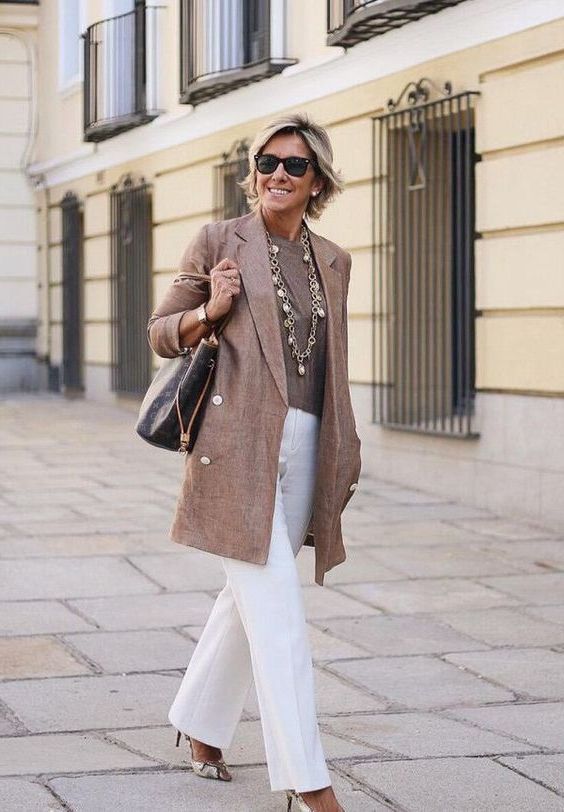 Floral White Blouse & Camel Pants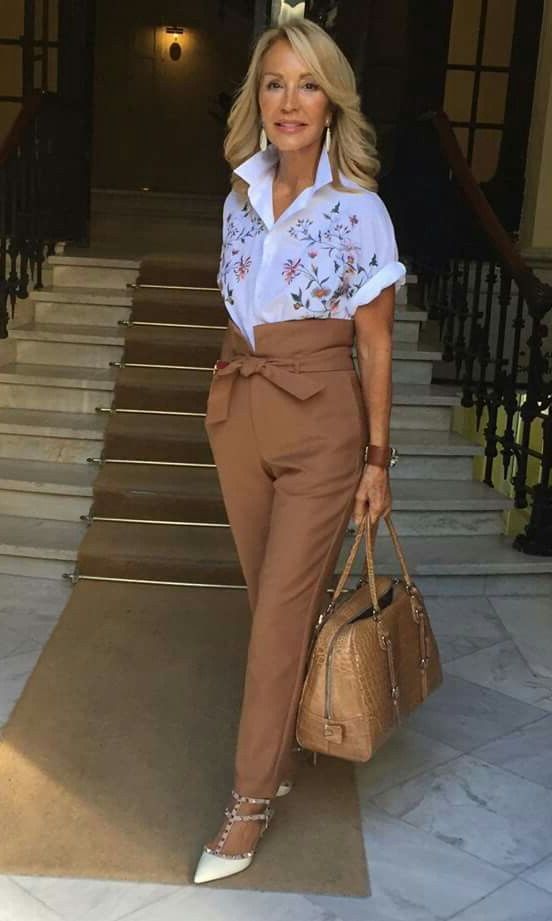 Khaki Olive Shirtdress
We see a lovely khaki green shirtdress completed with silver metallic pointed-toe pumps. A lovely look for casual street walks or summer vacation. See more ideas on how to style shirtdresses, I have some really nice ideas to share with you.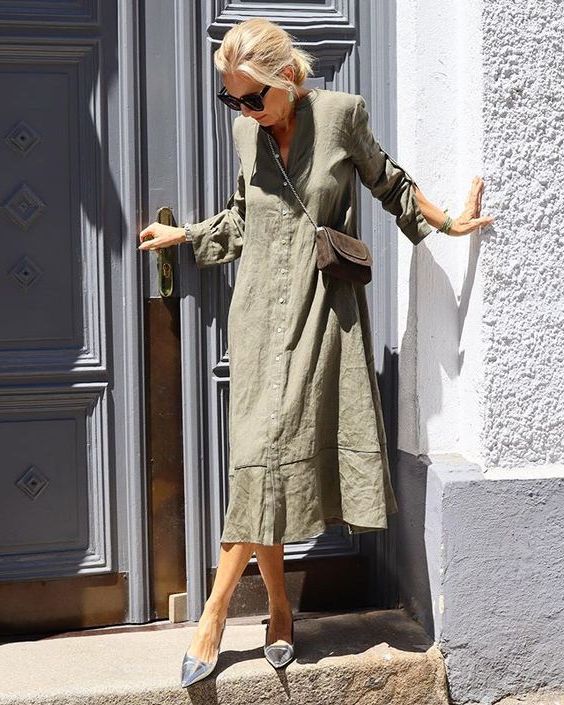 All Black OOTD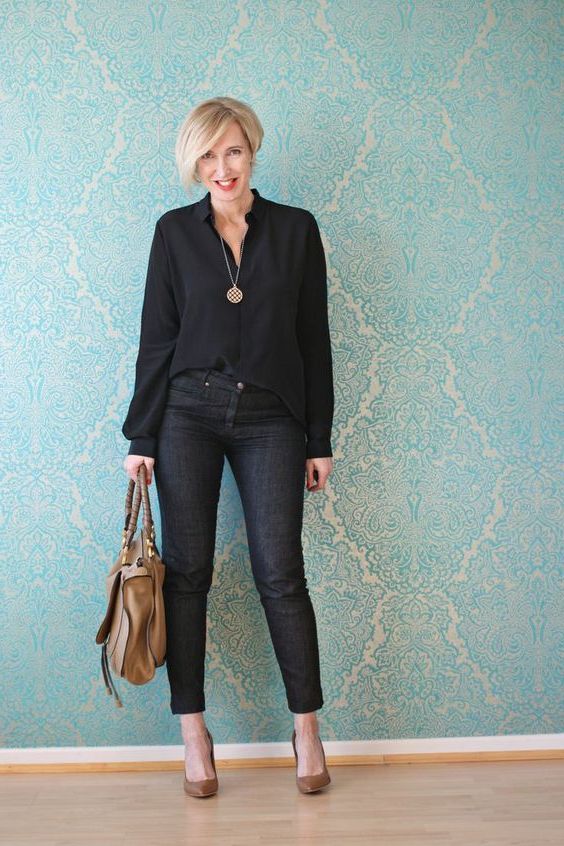 Sleeveless Blouse & Linen Pants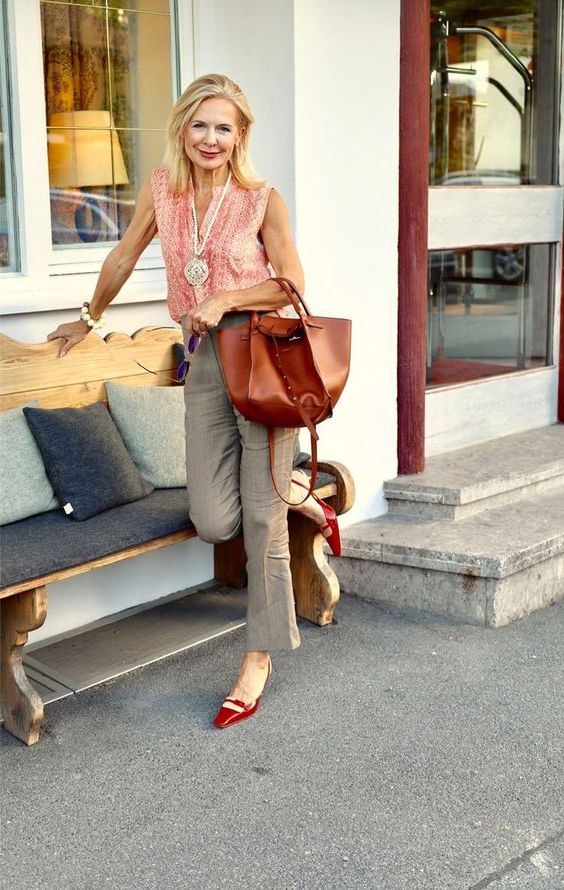 All Black Pantsuit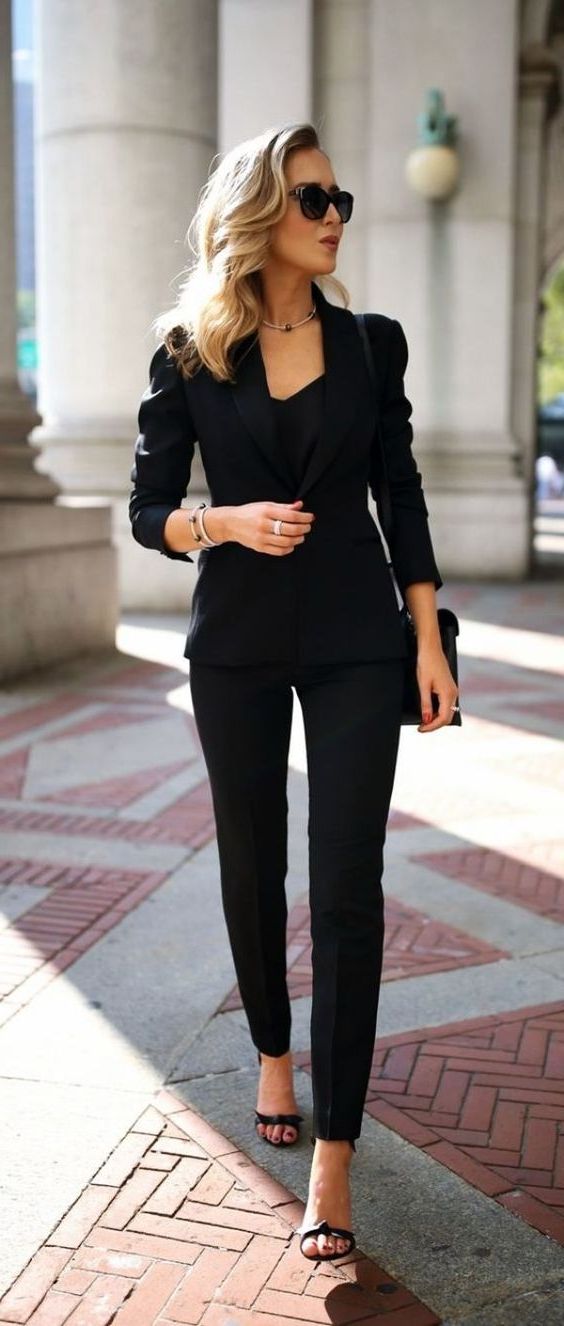 Tweed Biker Jacket & Regular Jeans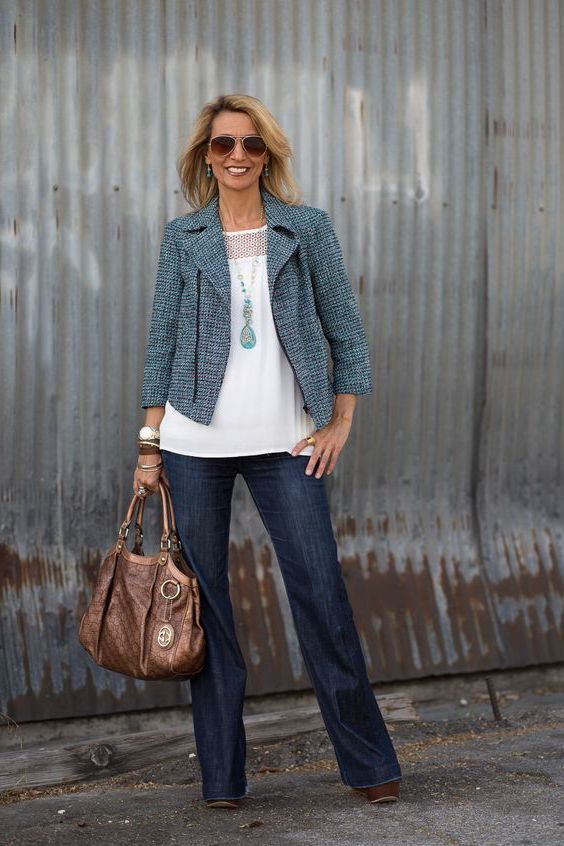 Striped Top & White Jeans