It's been a while since my last post. Today I want to draw your attention to my favorite ways how to wear culottes this year. We have seen these bottoms in previous seasons, but they didn't impress me.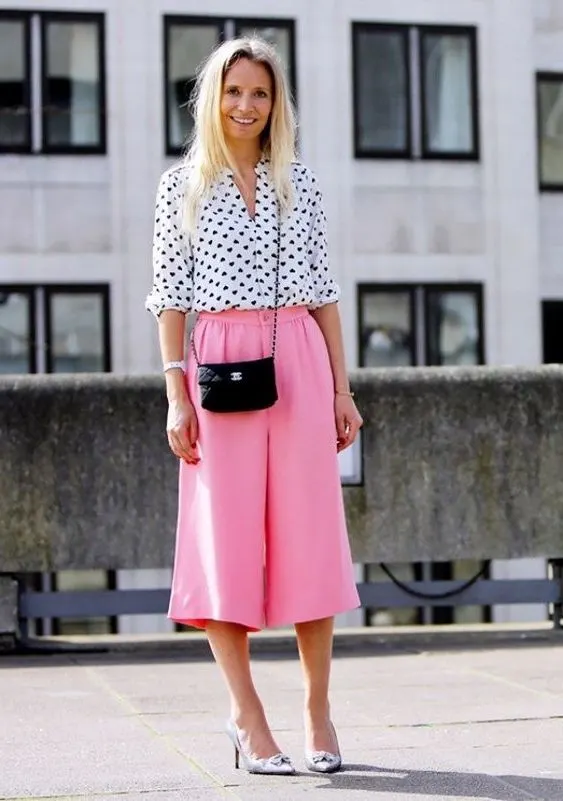 Buy Similar Here
A lovely look for summer days at the office. Go for a white shirt in black polka dots and style it with pink culottes. Complete the look by adding cute heeled pumps.
I was so happy to see some designers offering them in different fabrications, ranging from denim, to leather or velvet. It seems that they have come back with a vengeance and we are going to see them everywhere this coming year. They are perfect for summer, since they can be made from light fabrications which will keep your legs cool during these hot days. They are also versatile, they can be dressed up with some sexy heels or dressed down with sneakers, t-shirt and a sporty jacket.
Must have culottes are loose at the bottom and tight at the top. They come in any length, but for sure check the hem length before buying them. Some leg shapes can be "killed" by long culottes so make sure that you try them on before buying to see how they look on you.
I love culottes, they are perfect for transitioning from summer to fall and vice versa. I think that every woman should own at least one pair of high waisted culottes.
Great Culottes
Black Culottes
Black culottes are really hot now, I find them super sexy when paired with heels. Black is an easy color on every body type, so don't be afraid to wear it this year. Wearing them with a crop top or t-shirt seem cool and casual. When wearing them during the day, you can dress them up with heels or dress them down with sneakers and a jacket. Wearing culottes with loafers is tricky, since they can make your legs look shorter. The culottes that cover your knees are ideal for the office and traveling.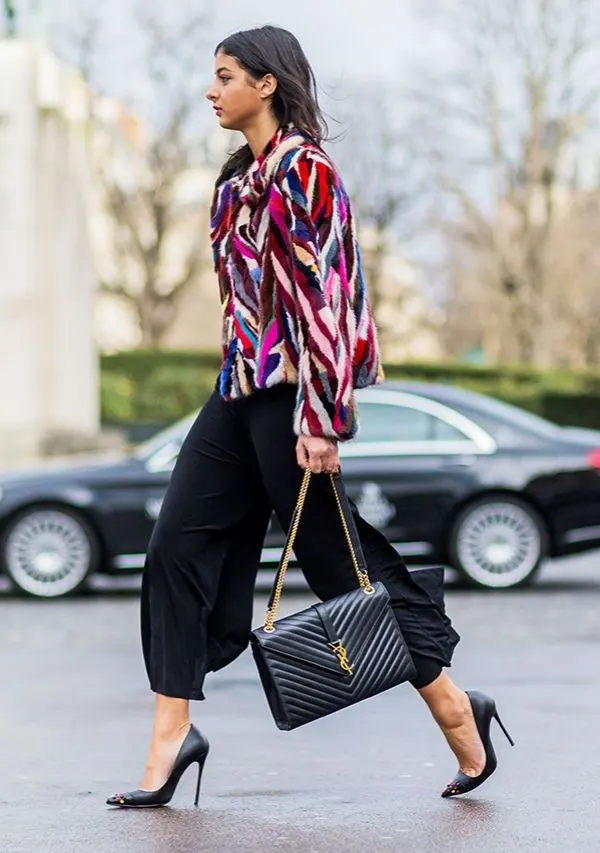 Buy Similar Here
Denim Culottes
Denim culottes are a great alternative to jeans. They are perfect for casual day look with t-shirt and sneaker, or with heels and a blazer during the evening. If you like them, but don't want to spend too much money on them, shop for vintage culottes or re-create them using pleated pants.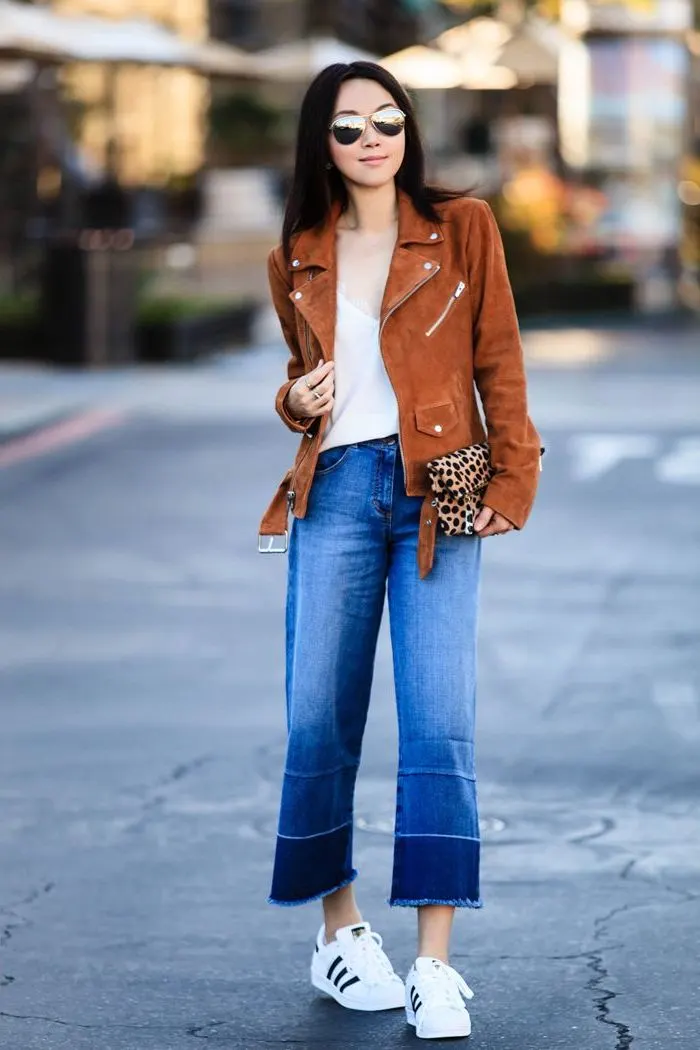 Buy Similar Here
OOFTD
When it comes to dressing up, I'd opt for some wedges or heels. Top it off with a tank top and cardigan in autumn or a chunky knit sweater like. When it comes to transitioning between seasons, I prefer a more casual look. Wear culottes with sneakers and t-shirt.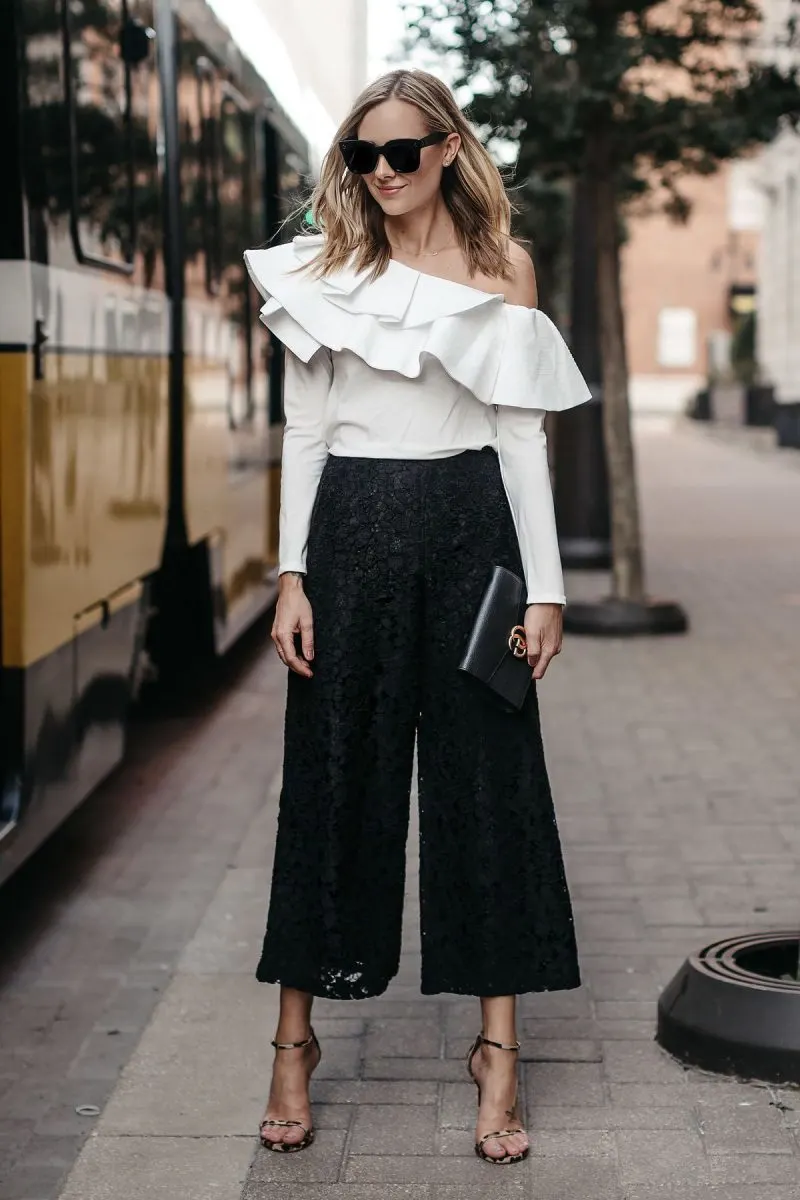 Buy Similar Here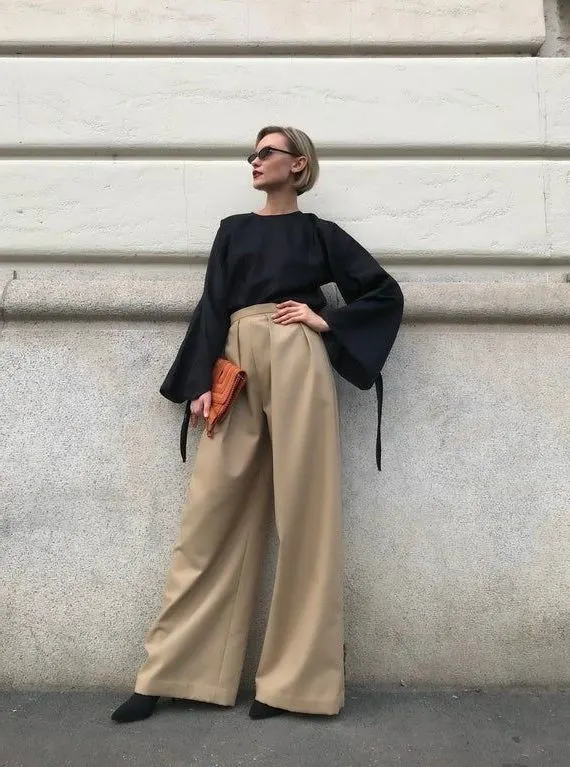 Buy Similar Here
What Should You Wear With Culottes
Well, fashion never stops and this year we see amazing designs that drive me crazy! In this compilation are gathered my favorite street style images that feature culottes. You are about to see exciting and impressive ways how to wear them right now. Read on and find out more.
Believe me, you gonna be excited to see these beautiful outfit ideas that feature creative culottes. This type of pants are having a moment in the fashion world right now, that's why I decided to create this compilation and share with you my favorite ways how to make these bottoms work for you.
Why do I like these pants? First of all, they look like a midi skirt, plus they work ideally with completely everything you could imagine.
But, you should be careful about creating new combos. These bottom garments are ideal for wearing with structured blazers, heeled shoes, tailored button-downs, crop tops, boyfriend tees, etc. You can wear culottes everywhere you want. These wide-leg cropped pants are great for those ladies who want to look both elegant and sophisticated.
With A Black Hoodie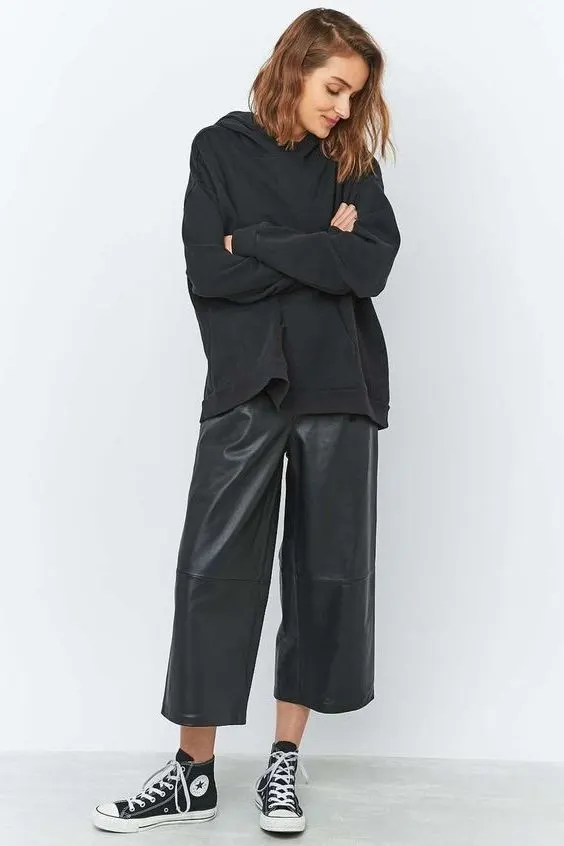 Buy Similar Here
With A Blue Turtleneck Sweater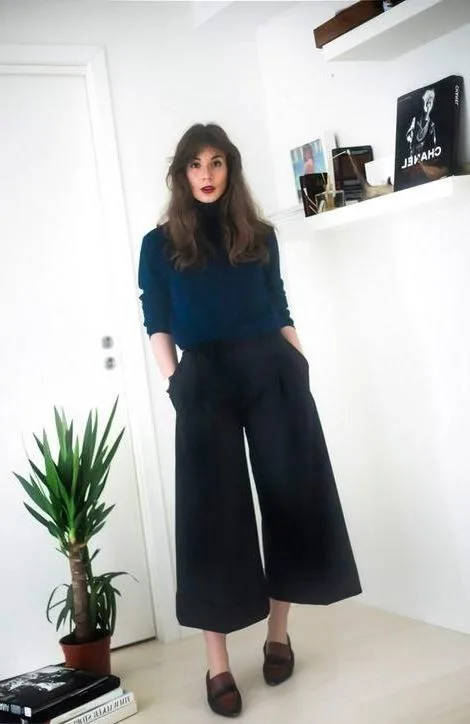 Buy Similar Here
With An Oversized White V-neck Sweater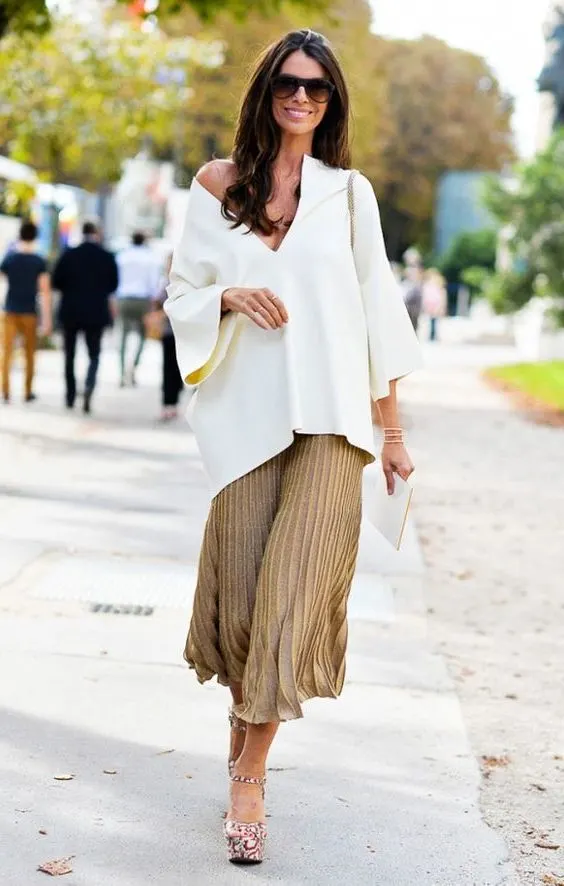 Buy Similar Here
With Pinstripe Shirt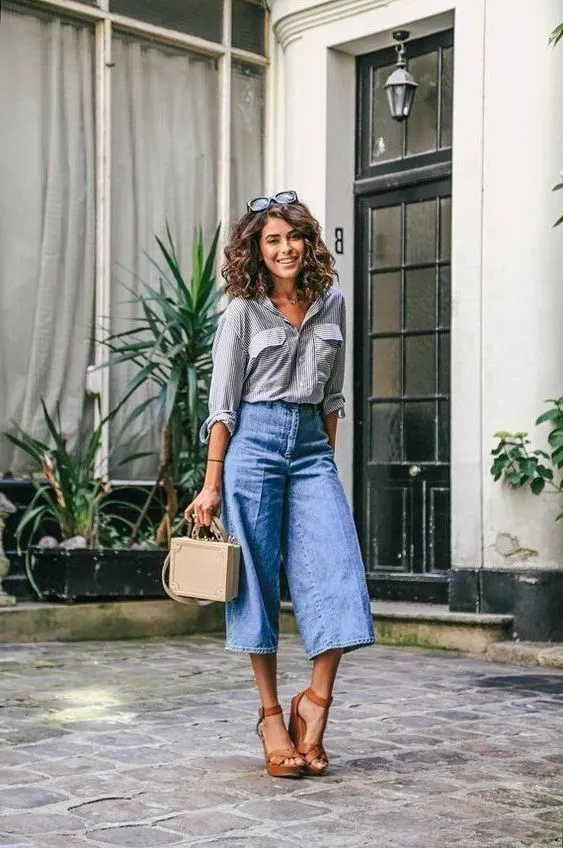 Buy Similar Here
With A Striped Navy Button-Down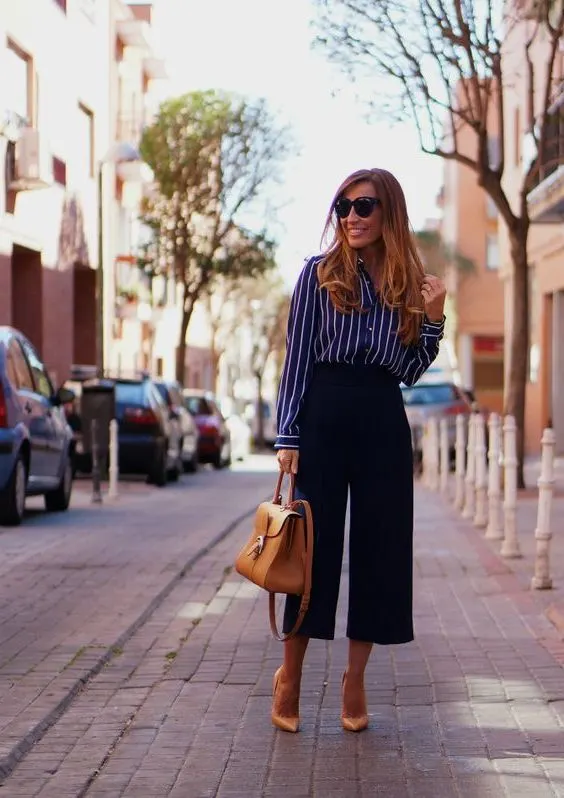 Buy Similar Here
With A Black Leather Jacket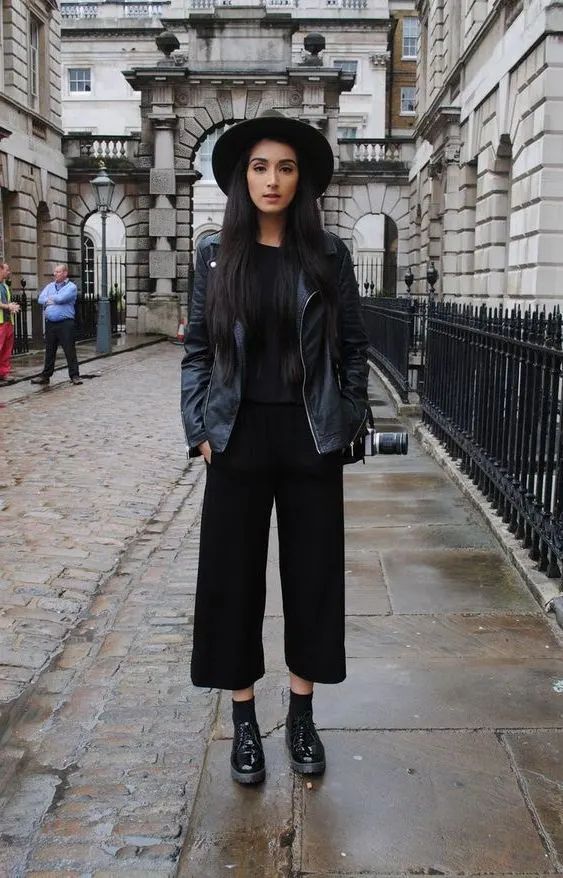 Buy Similar Here
With Red Sweater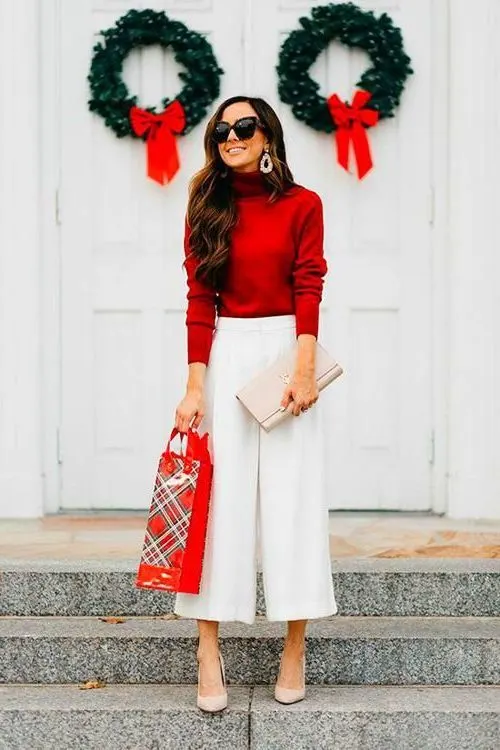 Buy Similar Here
With One Shoulder White Blouse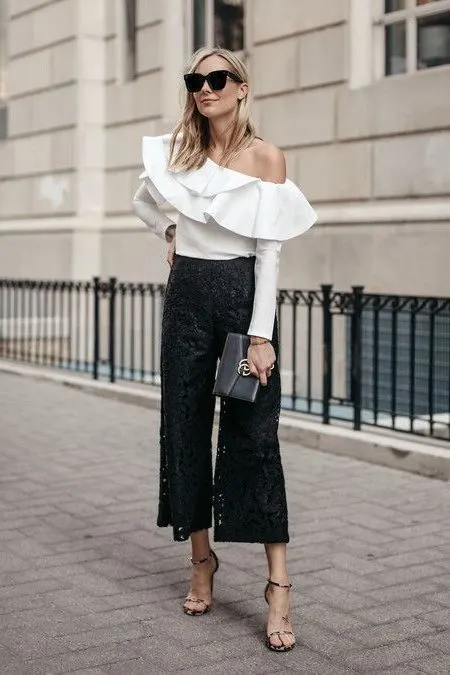 Buy Similar Here
With Off-Shoulder Navy Blouse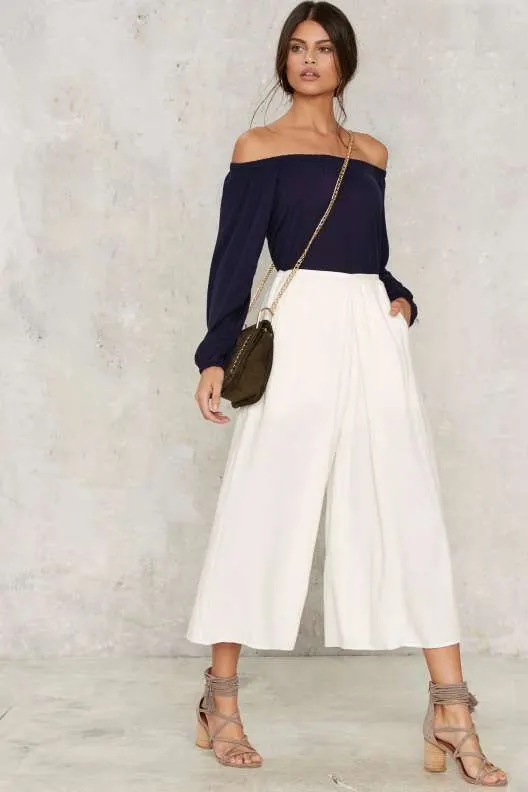 Buy Similar Here
With Grey-Blue Sweater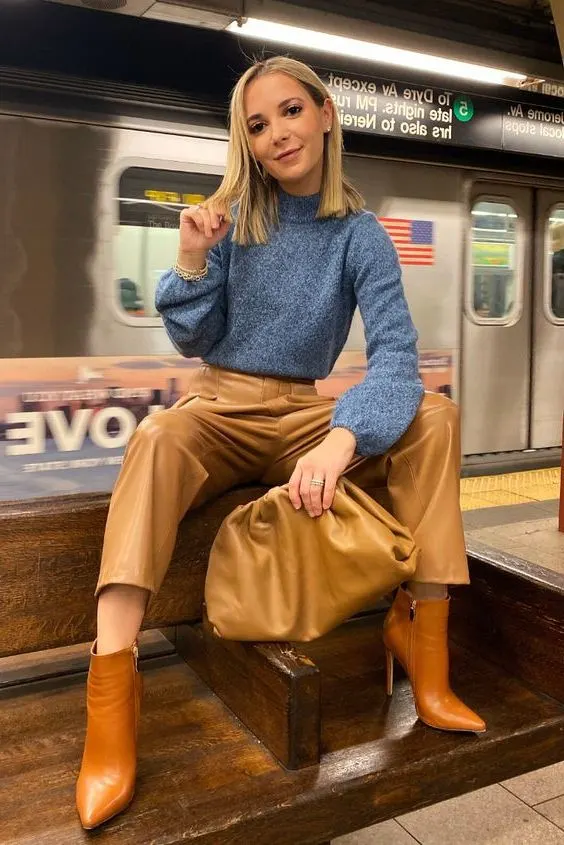 Buy Similar Here
With Blue Denim Jacket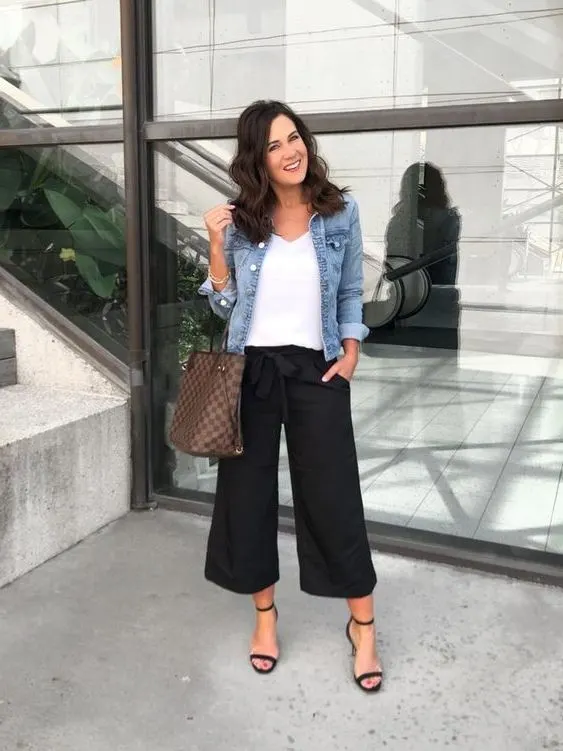 Buy Similar Here
With Black-White Striped Tee
We see a cute black-white striped tee teamed with white culottes completed with nude sandals, a lovely look for summer parties. If you want to see more inspiring looks with striped clothes, check out my article, where I share cool ideas on how to style this print in real life.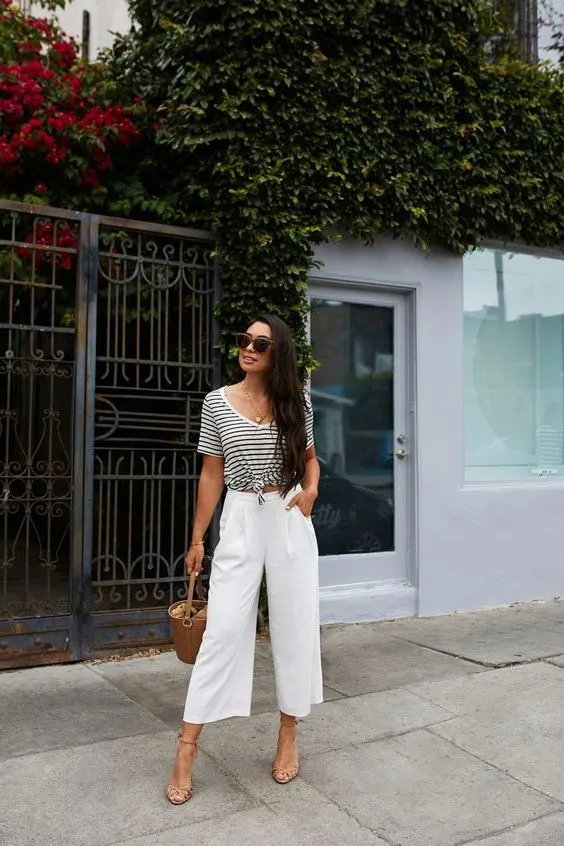 Buy Similar Here
With Black Turtleneck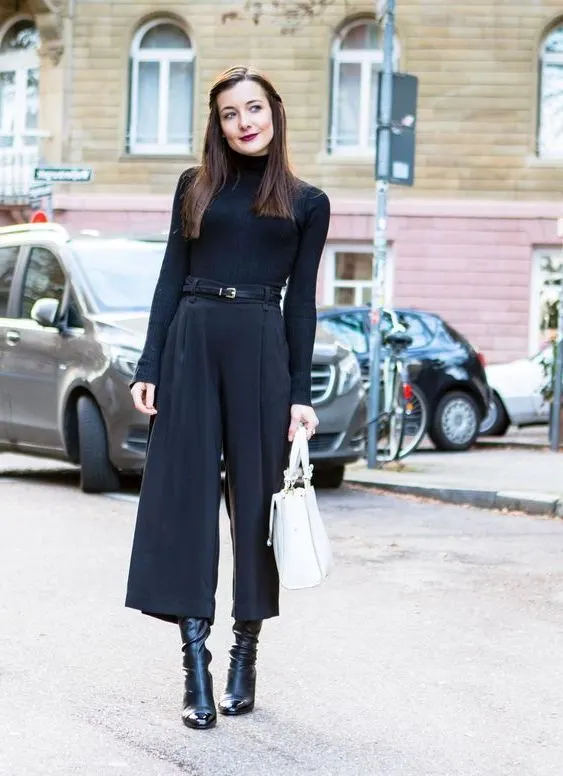 Buy Similar Here
With Printed Kimono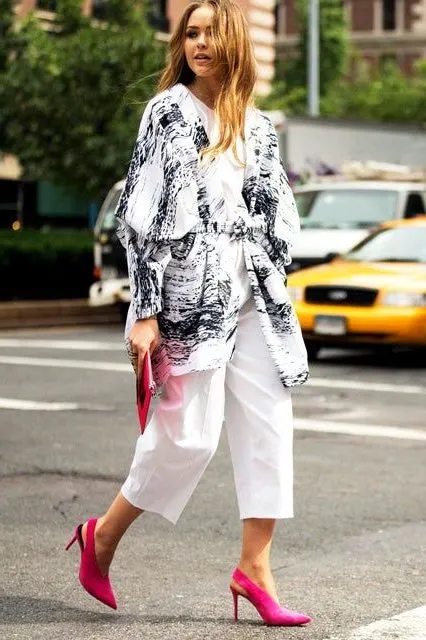 Buy Similar Here
With Monochrome Essentials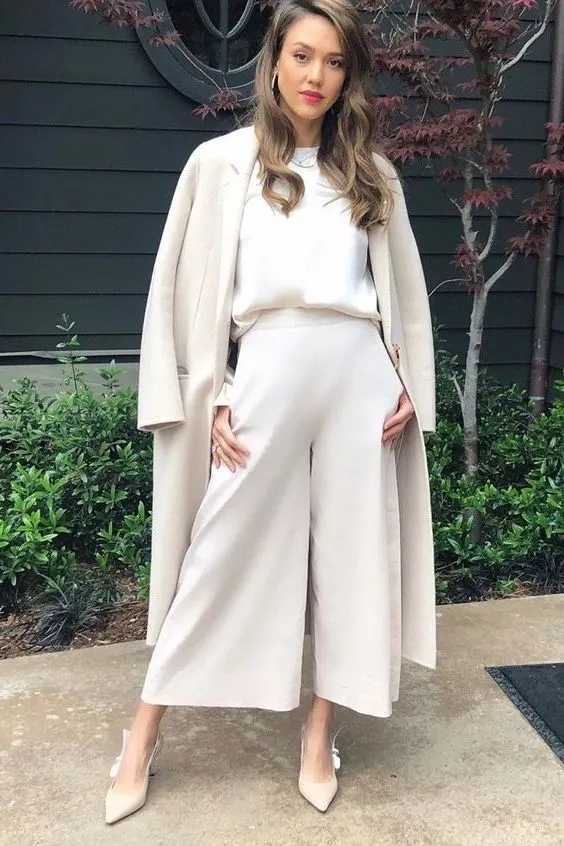 Buy Similar Here
With Orange Turtleneck Sweater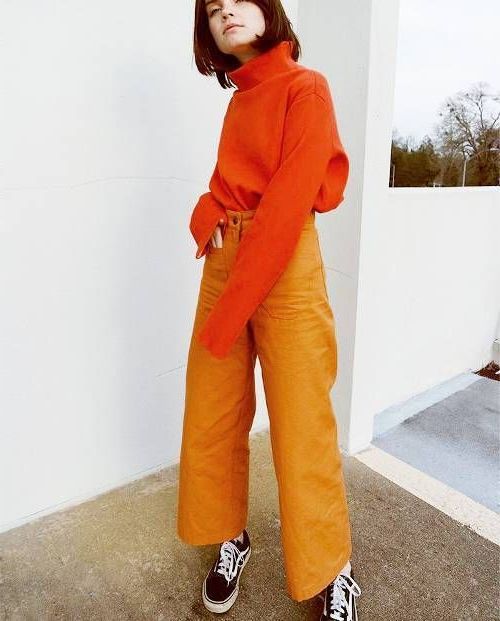 Buy Similar Here
With A Simple Black Tee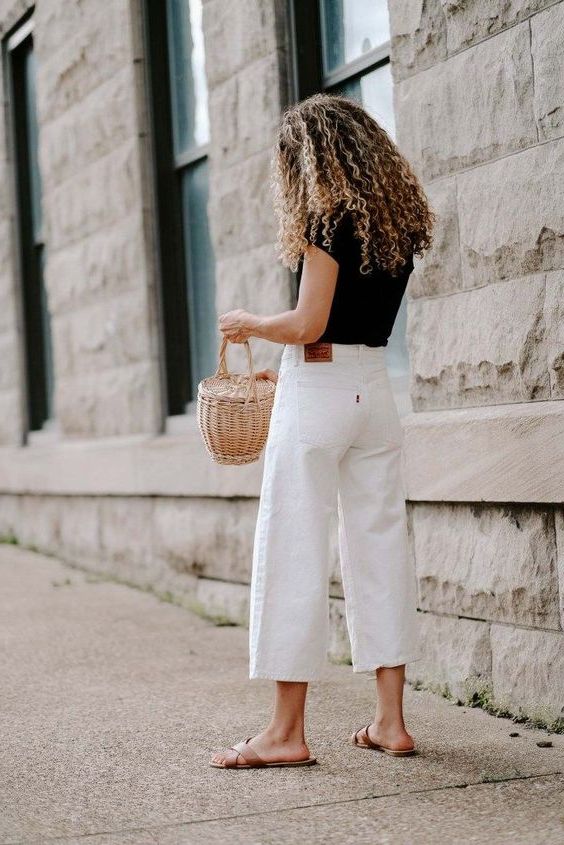 Buy Similar Here
With A Grey Blazer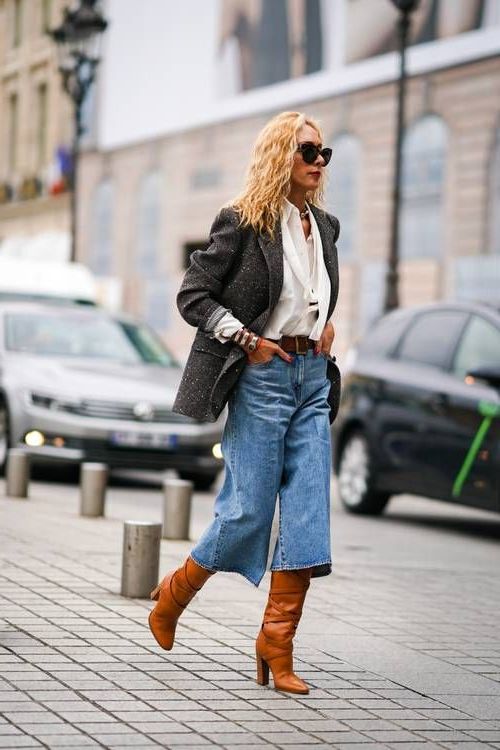 Buy Similar Here
Culottes, once known as "split skirts," are here to stay (and essential for crafting a chic and fashion-forward yet relaxed fall ensemble). Now you realize that culottes are actually incredibly versatile (pair them with an oversize knit or a sleek crop top, for example), can be worn with just about every shoe style, from boots to sneakers to ankle-strap heels, and are far less intimidating to wear than you may initially think. I hope you gonna re-create one of these looks.
Source: WhoWhatWear