This article is about ways how to style black dresses for work. I am a big fan of black color and office style, that's why I decided to share with you this amazing collection of black dresses for work.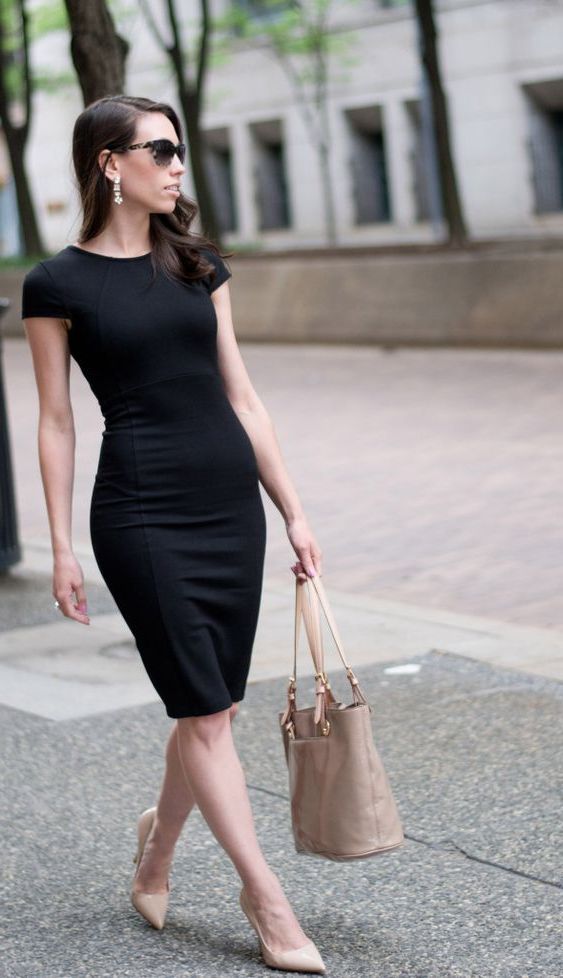 How Do You Wear A Smart Black Dress For Work
This year we see a comeback of our beloved sheath dresses, shirtdresses, straight styles and my favorite trapezoidal dresses. The best thing about these dresses is their versatility. You are free to wear them to the office, as well as an everyday outfit.
If you do think of wearing a relaxed fit dress for work, then the best choice might be a black shirtdress. These styles are ideal for everyday wear, as well as for informal events, so you are free to accessorize it whatever you like.
A business-casual style can be achieved with a black sheath dress that ends around your knee. Just keep in mind one thing, make sure not to choose the one with a deep cleavage. Just go for a simple design with a cut that flatters your body shape. Make sure that your black dress comes with a few details, this will make it more versatile.
All in all, wearing black is always looks and feels chic, classic, elegant and appropriate for almost any occasion.