Today I am here to share with you ways how to wear a peasant blouse. All you need is to find the one that is versatile enough to be worn with most of your bottoms. However, this doesn't mean you should be limited to one type of blouse. The more types of tops you can find that fit your body well, the better you will feel. Today I am here to show you the gorgeous ways how to wear peasant blouses and look at your best.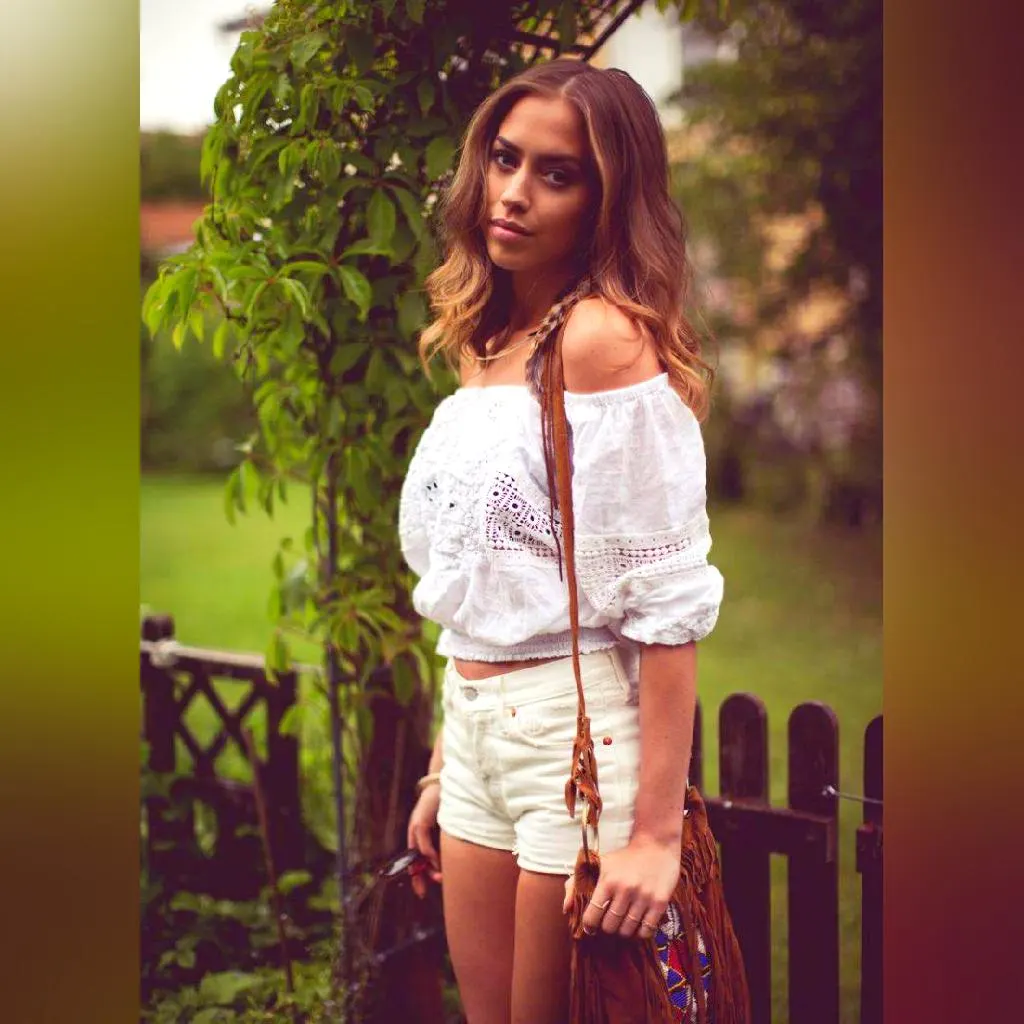 Buy Similar Here
We see a pretty peasant blouse in white combined with a pair of white denim shorts.
How To Wear A Peasant Blouse
When choosing tops, choose one that compliments what you are wearing. If your pants or skirt has a lot going on, keep your blouse simple and vice versa. Choose solid colors so they all go together. Don't let it get crowded on top or bottom. Add a simple necklace to each outfit so they all work together throughout the day instead of creating mismatched looks with mismatched pieces.
Shoulder Detail
Peasant tops are allowed to have shoulder detail because the neckline is already low. The trend is very 1970s retro and the trend is back again. You can do the same with a peasant blouse, or choose to wear strapless tops with a loose-fitting tunic top. Be sure that if you choose to go this route you better go for a belt with some type of detail like embroidery, rhinestones, or intricate fringe detailing.
Instead of following the same color scheme throughout your outfit you can use a belt as an accent piece in an outfit to match one item. If you want your belt to match the rest of the outfit but don't have an easy way to do it, add a belt that is another color. You will find many belts in your favorite department store that you can detag and replace the label with a sticker from another item.
With Black Leather Skirt
Go for an off-shoulder peasant blouse in white and tuck it inside a black leather midi skirt completed with printed heeled pumps: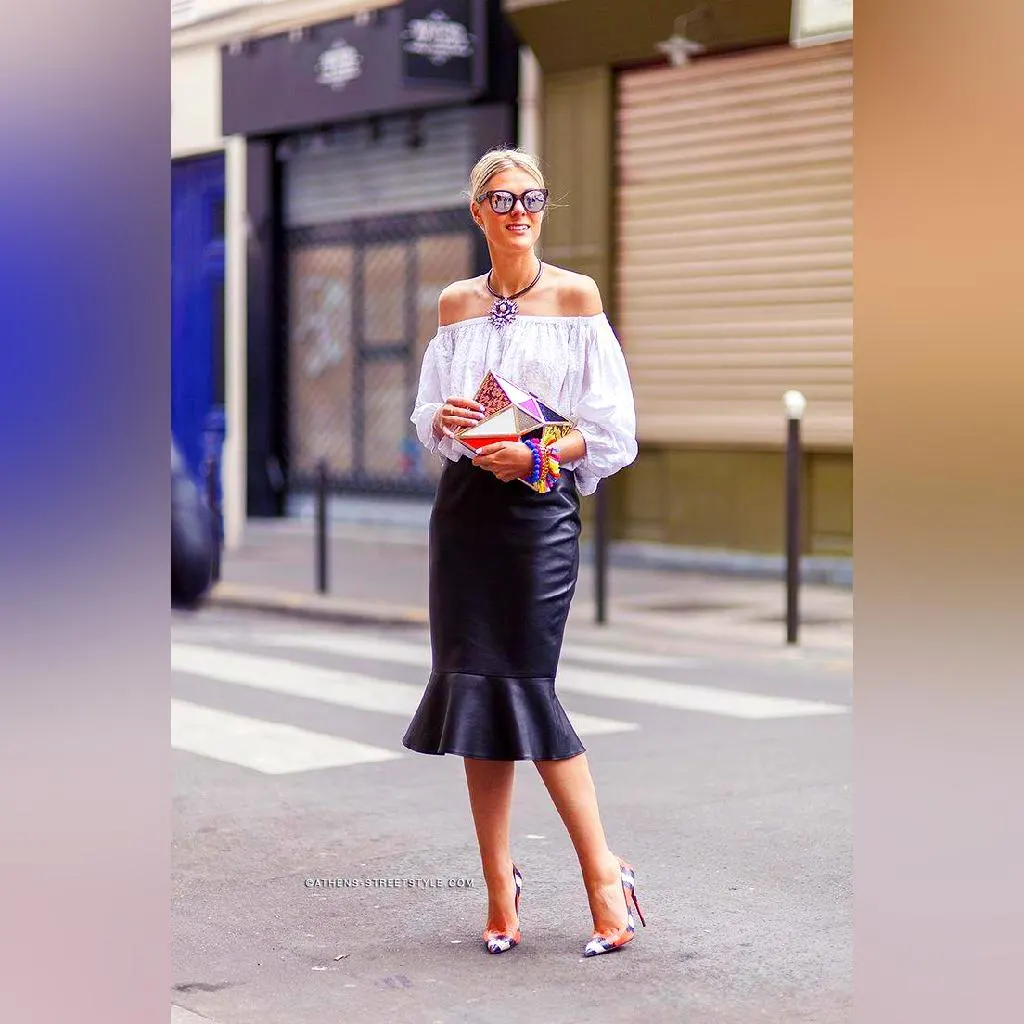 Buy Similar Here
With Black Tulip Skirt
Another great idea, we see an off-shoulder top tucked in tulip skirt updated with black heels: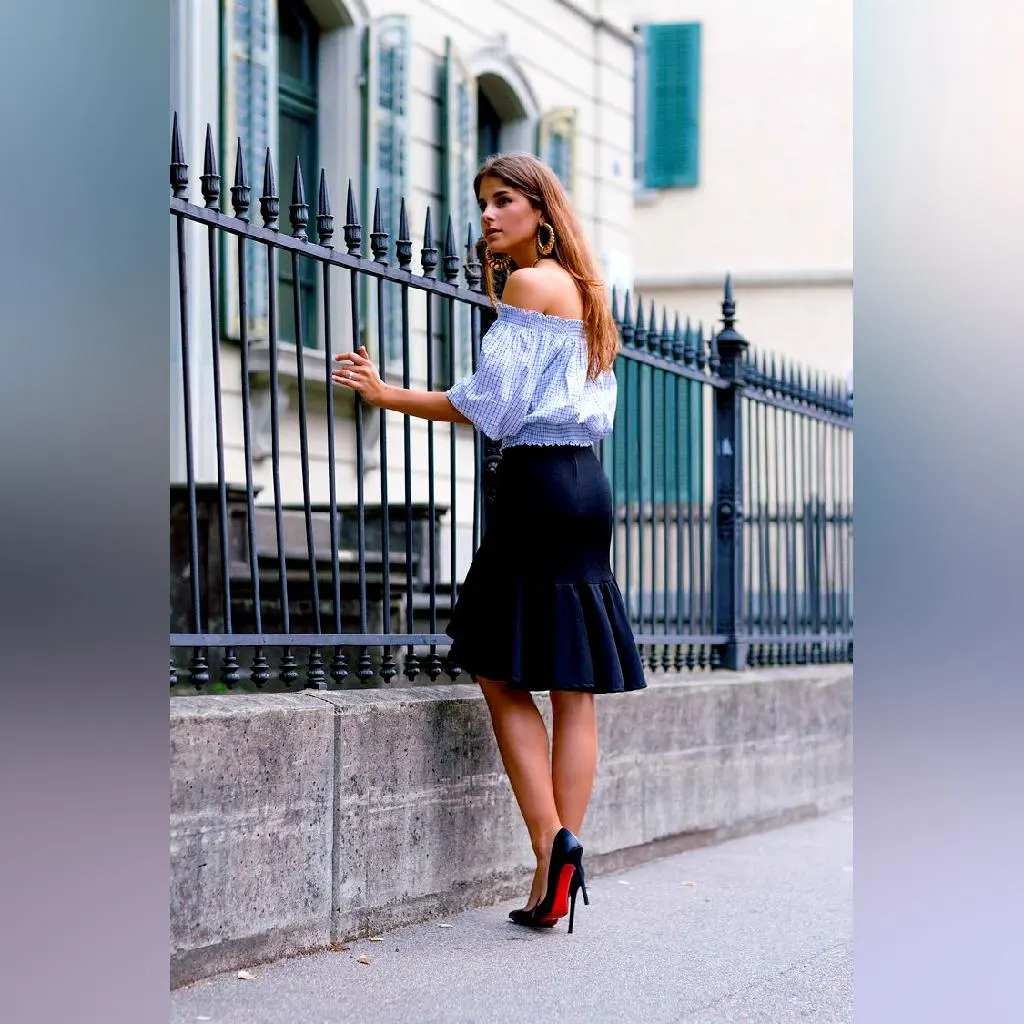 Buy Similar Here
With Wide Jeans
A marvelous look for those who like to experiment, go for a relaxed boho peasant top and team it with regular jeans: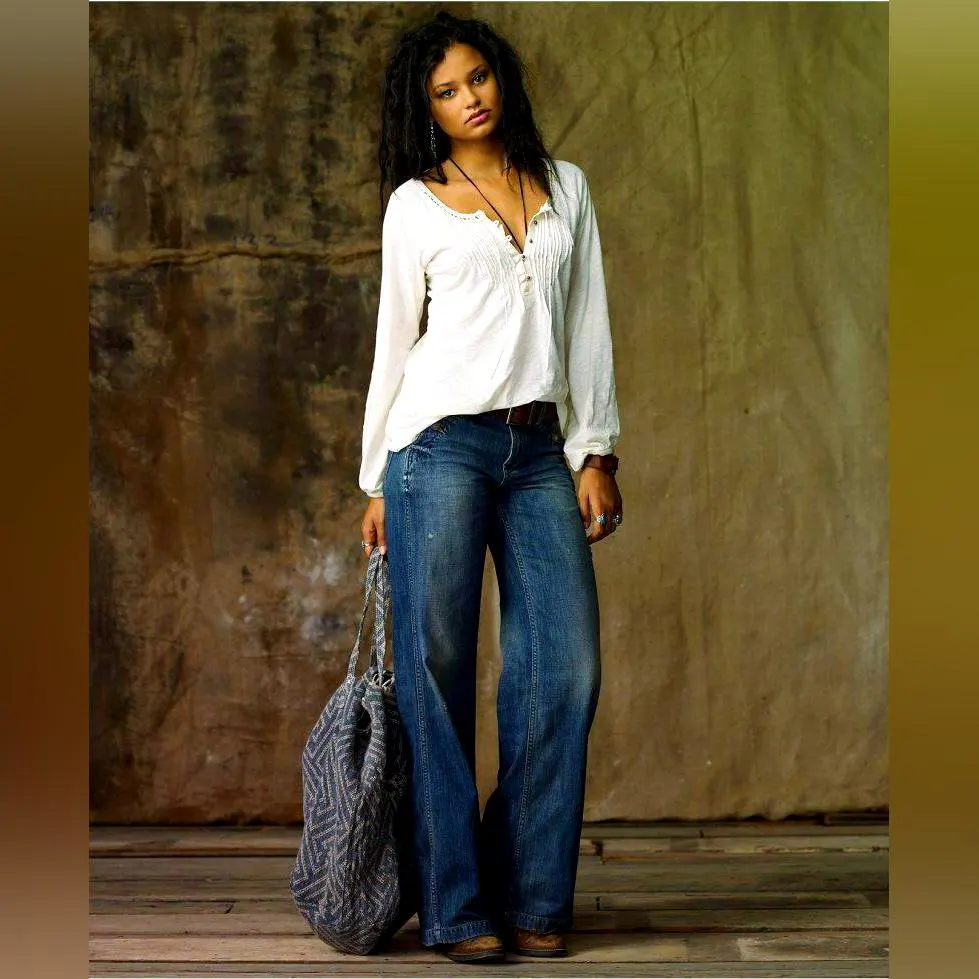 Buy Similar Here
With Blue Shorts
Here we see a light relaxed fit peasant blouse tucked in blue shorts, complete the look by adding chic heels: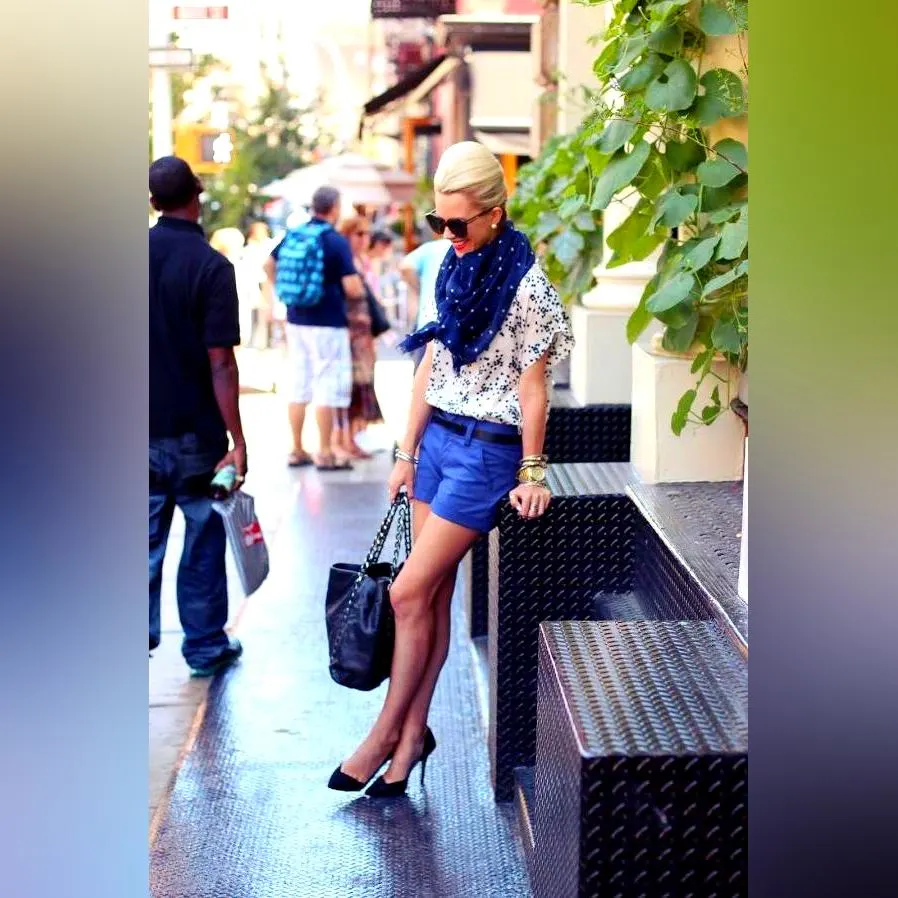 Buy Similar Here
With Denim Shorts
Here we see another fresh-looking peasant blouse styled with white denim shorts: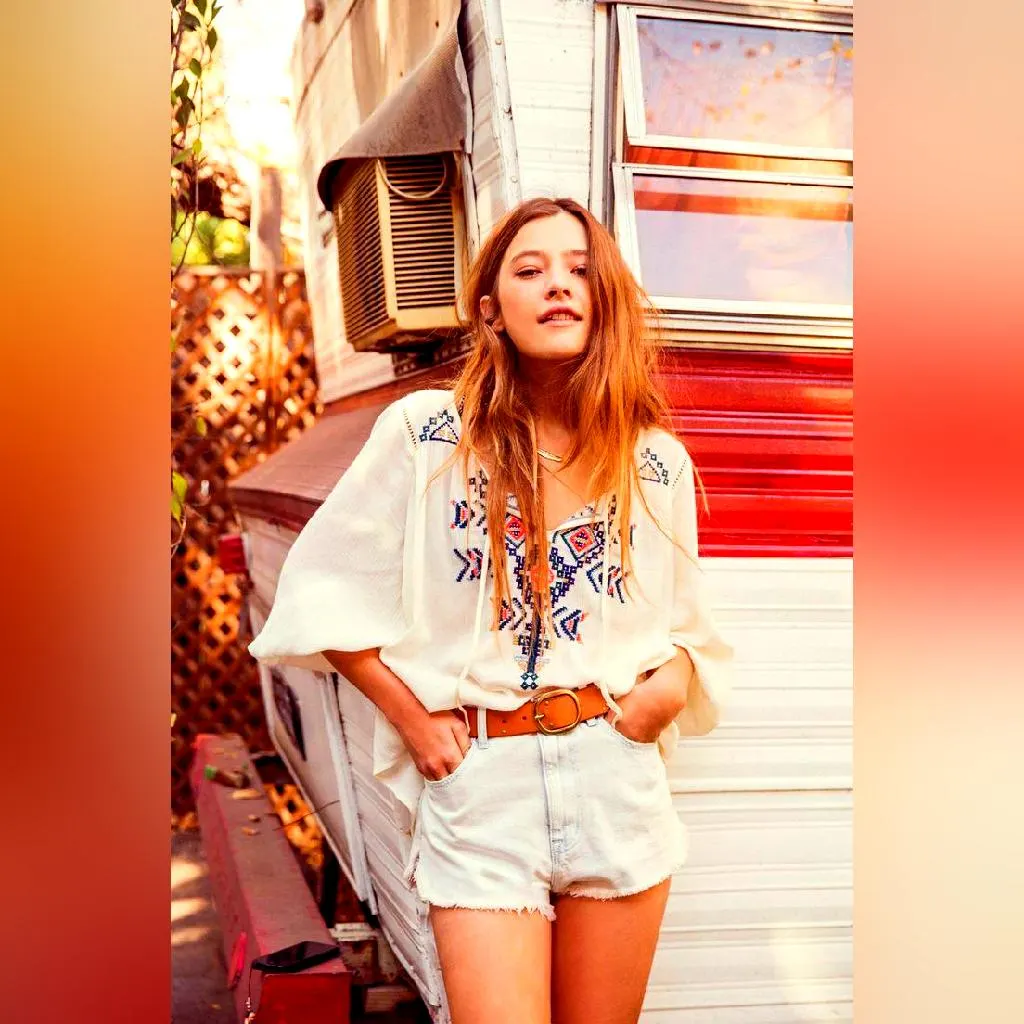 Buy Similar Here
Color Scheme
When it comes to choosing your blouse, choose one that compliments anything in your closet and any clothes that you may wear throughout the day or evening. It is a good idea to choose a color scheme that you can use throughout the whole week and not just on the weekend. You will be able to make more outfits when you are wearing tops that are in the same color family.
Short, Long or Swing?
You can choose between a short or long sleeve peasant top. The one that looks the best for your body type is the one you should choose to wear. Most of the time it is best to wear short sleeve tops in warm climates, but you can make any sleeve look good with the right color, cut and style. When you want to wear a long sleeve top for warmth or comfort, choose one that has sleeves that don't go all the way to your shoulder.
Dressy or Casual?
A casual peasant blouse will have a bottom that comes up just above the waistline. They are more likely not going to cover your behind and are more likely to be made from softer fabrics like cottons than a very strict cotton fabric. These peasant tops look great with jeans, skirts or shorts. If you want to wear this blouse with formal wear, find one that has embroidery, beading or some type of interesting trim like fringe around the bottom so it blends in with more dressy type clothing.
Work Clothes
If you have a casual job and want to wear a peasant blouse to work with your jeans, choose one that is short or comes up just below your waistline. You don't want to look like your clothing is a uniform no matter what you are wearing. If you are dressed for work and choose long sleeves instead of short sleeves, choose colors that blend in with what everyone else is wearing. Don't make a fashion statement with what you are wearing, dress for work and not for fashion.
Weekend Wear
On the weekend you can choose to wear a peasant blouse or top that is longer than what you wear to work on Friday. If it is warm weather, go ahead and wear tops that have sleeves that reach past your shoulders. If it isn't warm enough, add a cardigan or blazer and you can have a top that has sleeves nearly to your elbows with comfort. Wear warmer fabrics like denim jeans, corduroy pants or skirts, plaid shirts, etc., so they all look good together.
Funky and Fashionable
When you wear a peasant blouse with a long skirt, you can keep it looking interesting by adding a jacket that is patterned or very unique. You can also wear earrings, bracelets and necklaces that are colorful and funky. You can even wear one of those funny hats on your head for an accent piece. To make this outfit even more fun, add shoes that aren't black or brown but instead very colorful to match your jewelry. Make sure if you choose this look that everything matches up so it isn't too overwhelming for the people around you who may not understand what message you are trying to convey when wearing a funky outfit like this one.
With Bootcut Jeans
Love this look completed with bootcut jeans: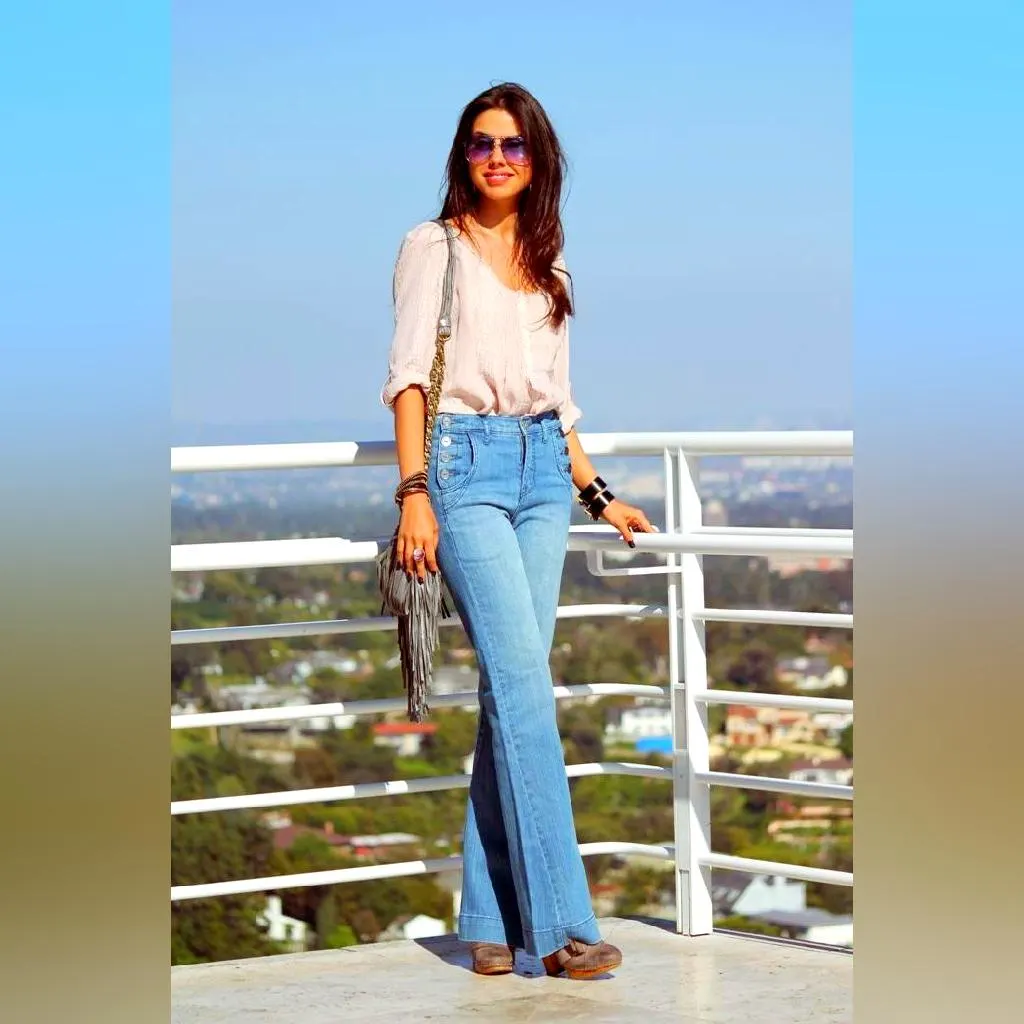 Buy Similar Here
Love this white relaxed-fit peasant blouse in white teamed with black jeans: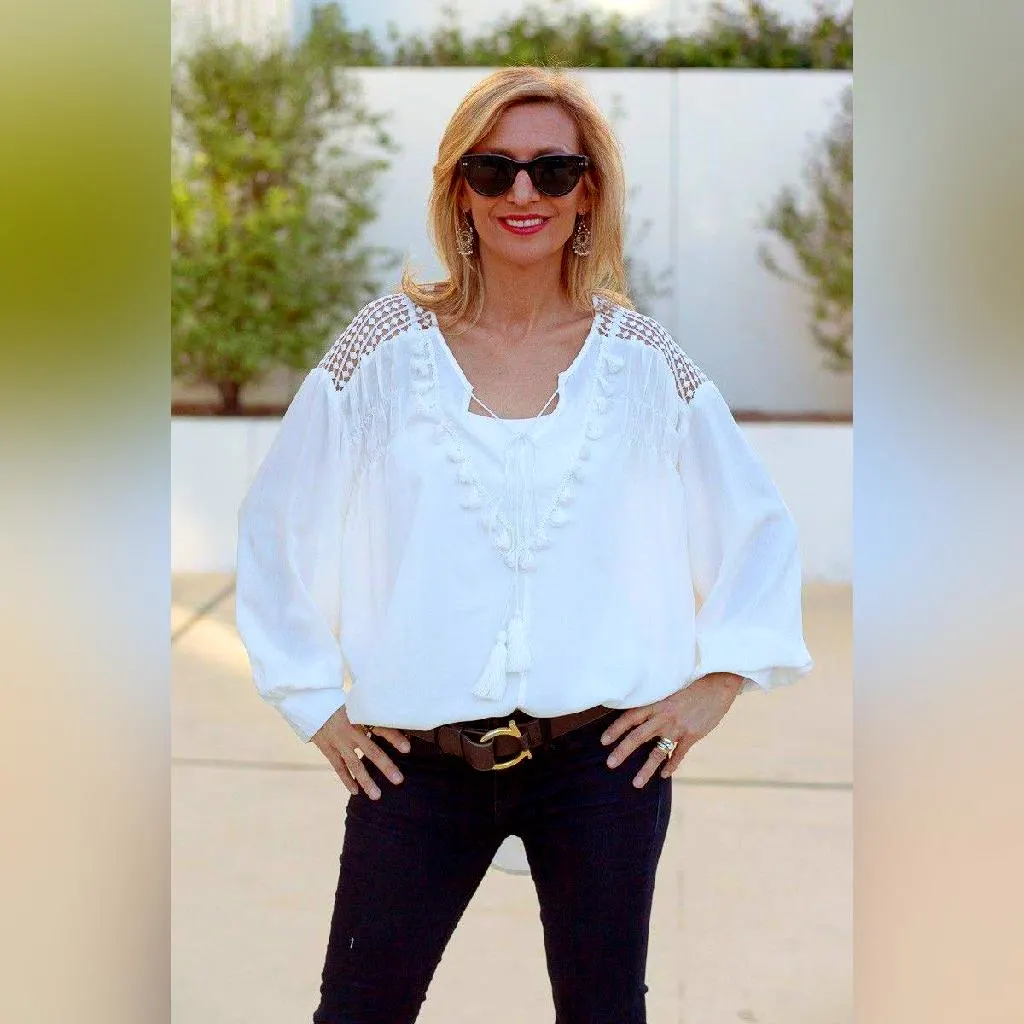 Buy Similar Here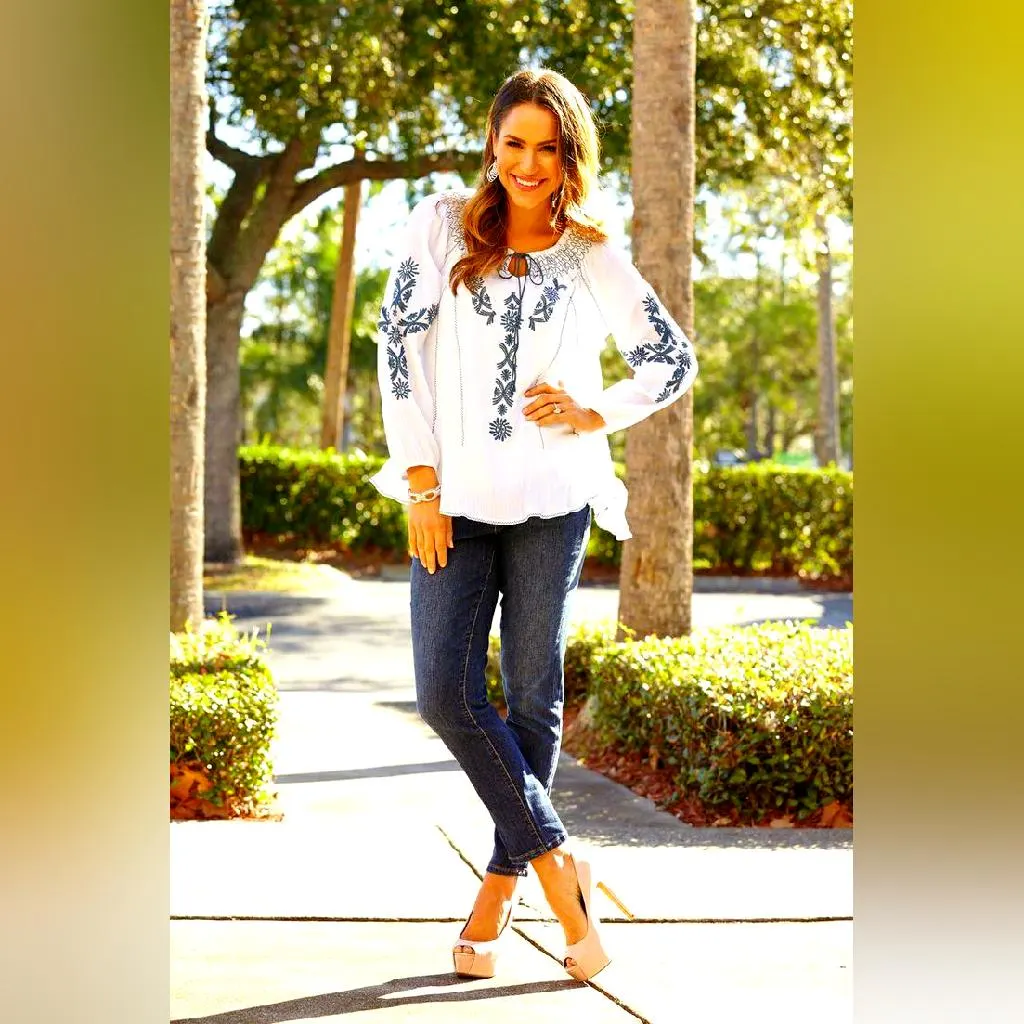 Buy Similar Here
With OTK Boots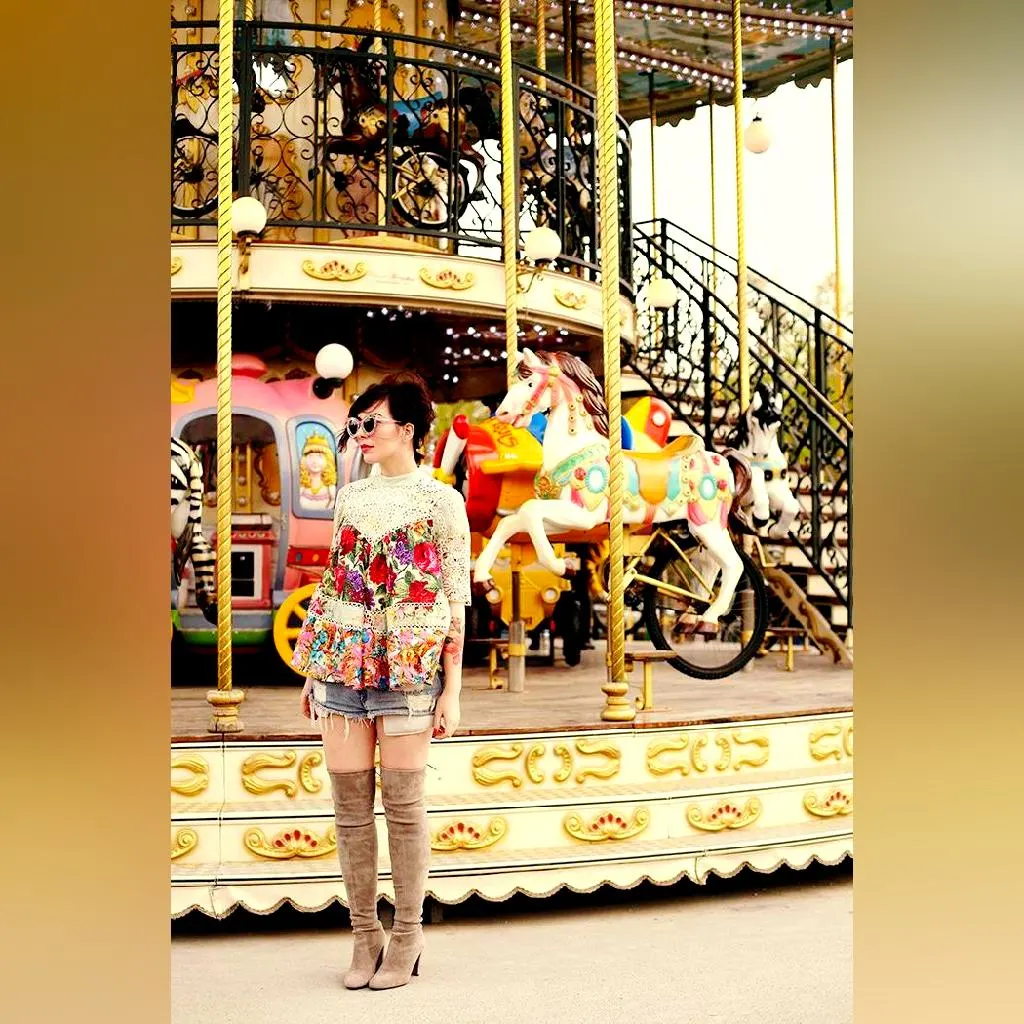 Buy Similar Here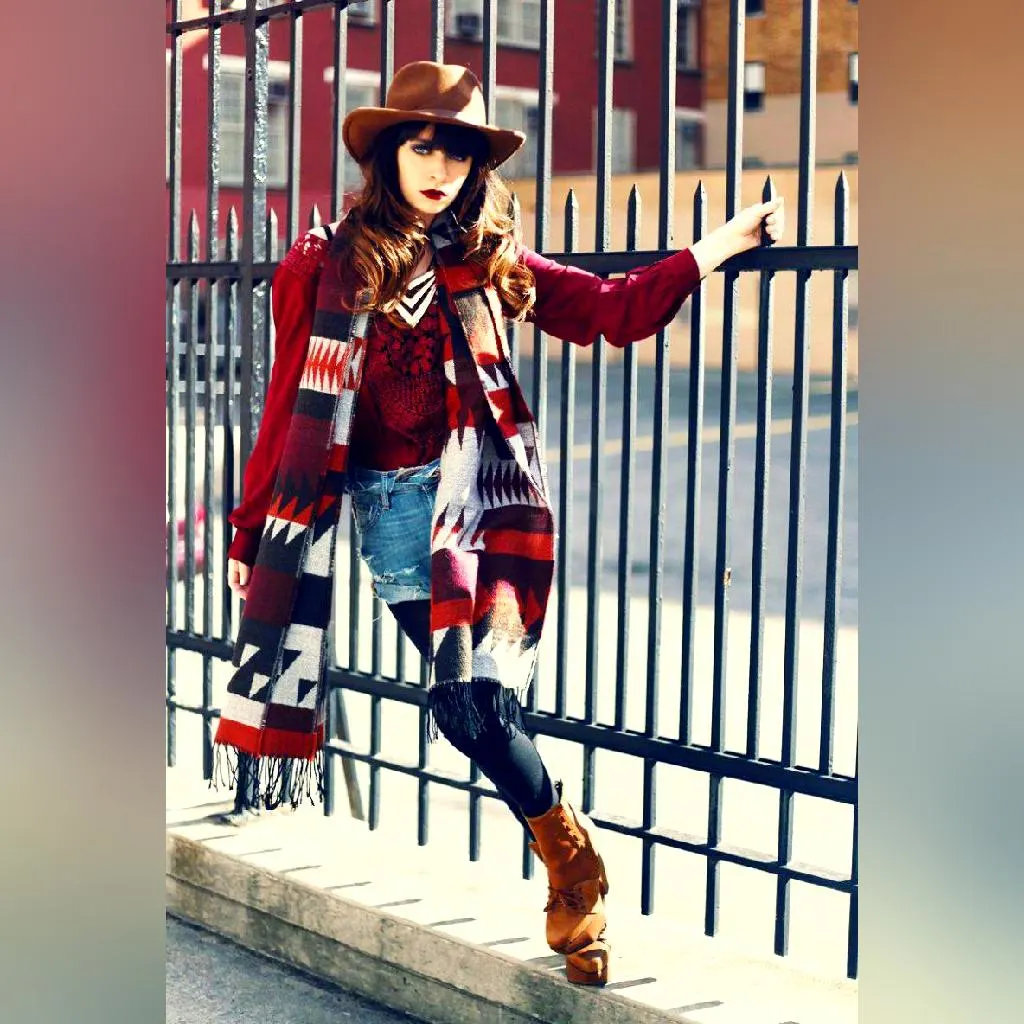 Buy Similar Here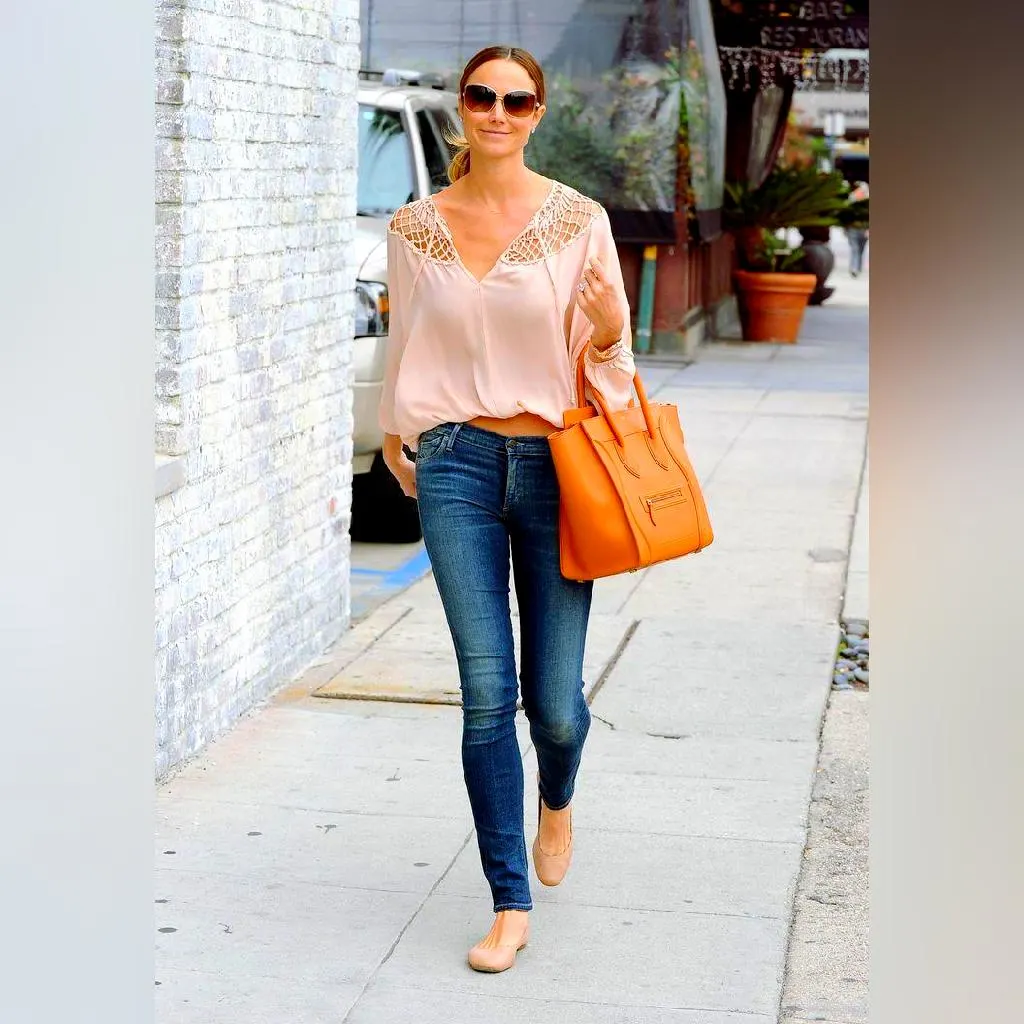 Buy Similar Here
With Leopard Boots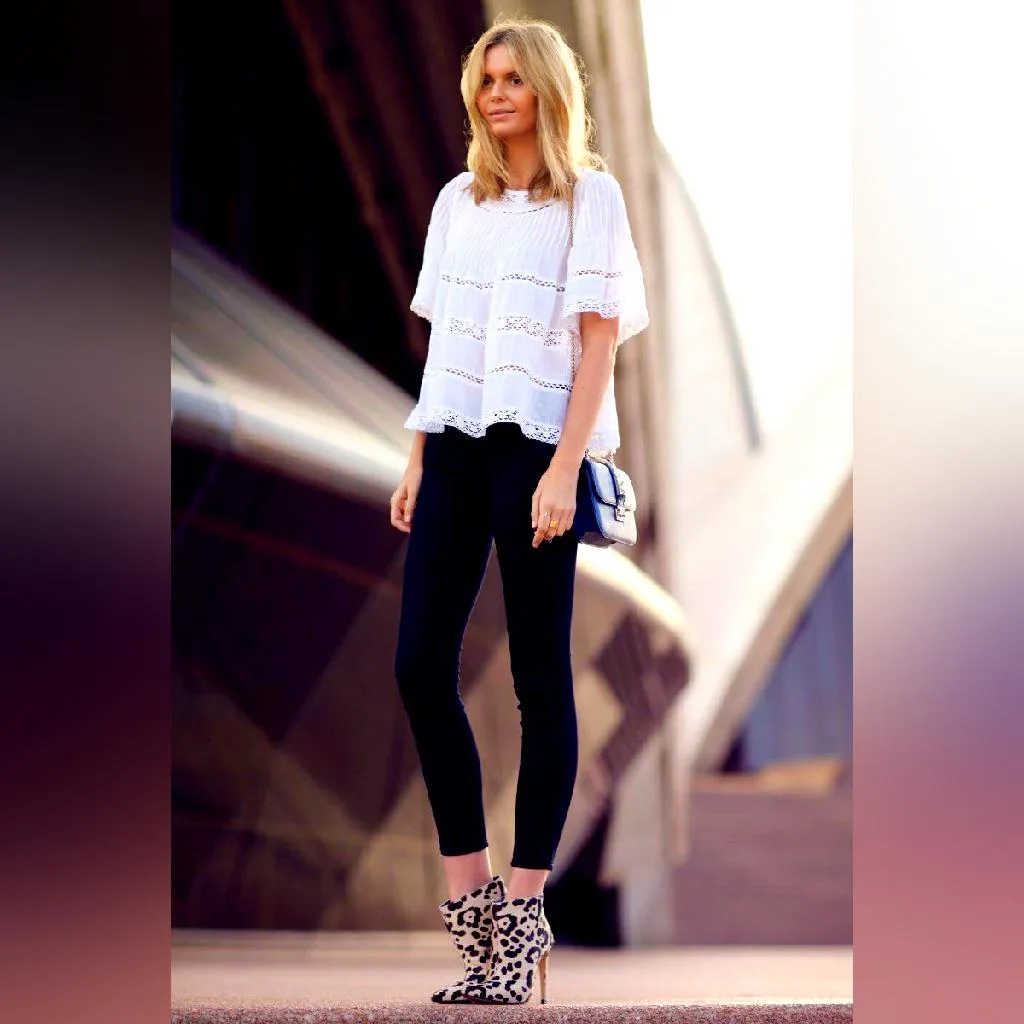 Buy Similar Here
With White Slip Ons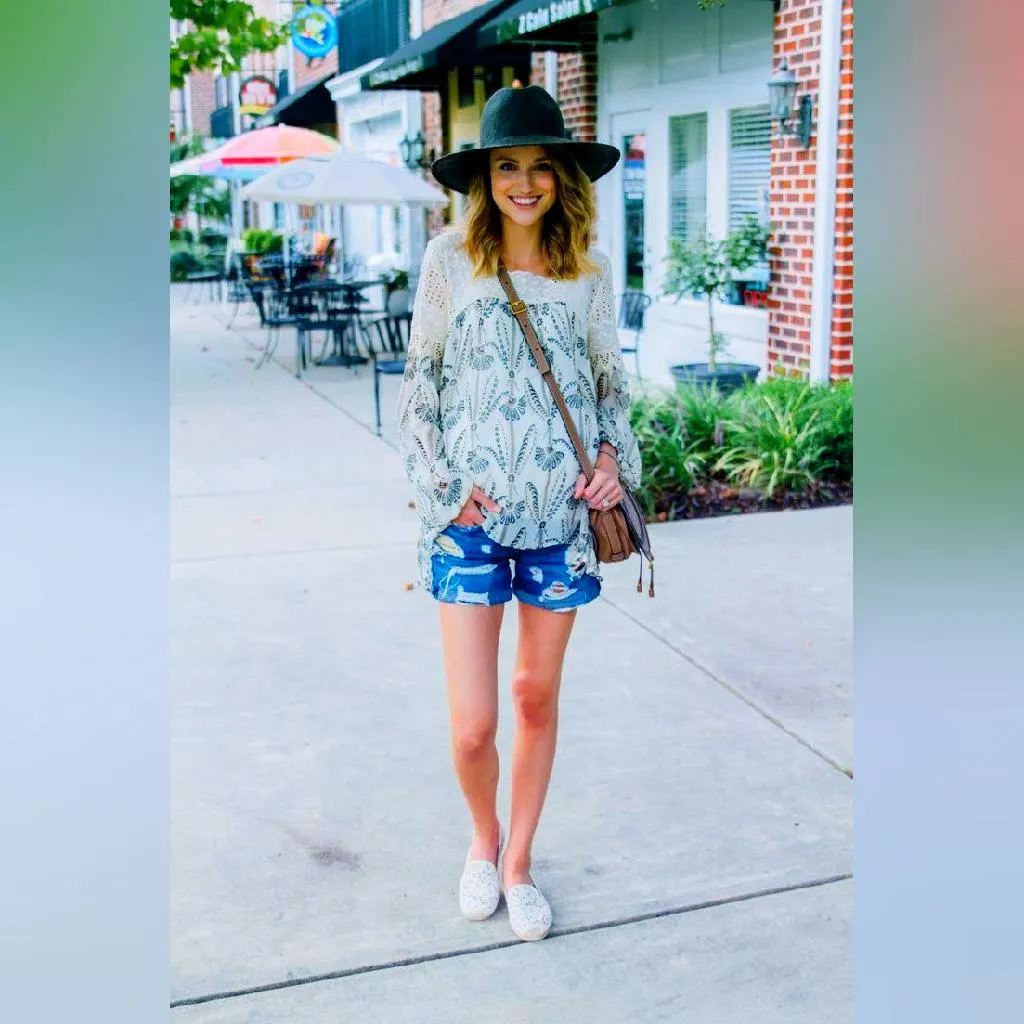 Buy Similar Here
With Strappy Sandals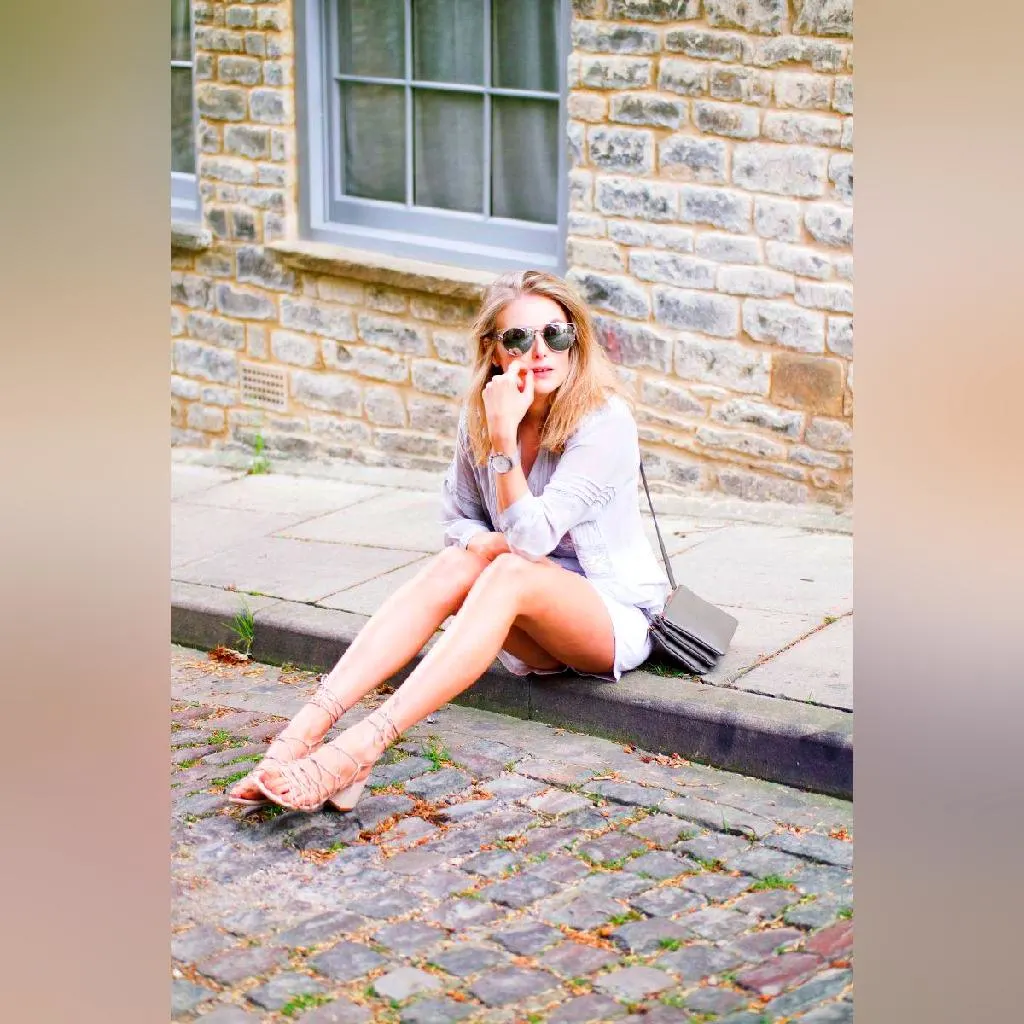 Buy Similar Here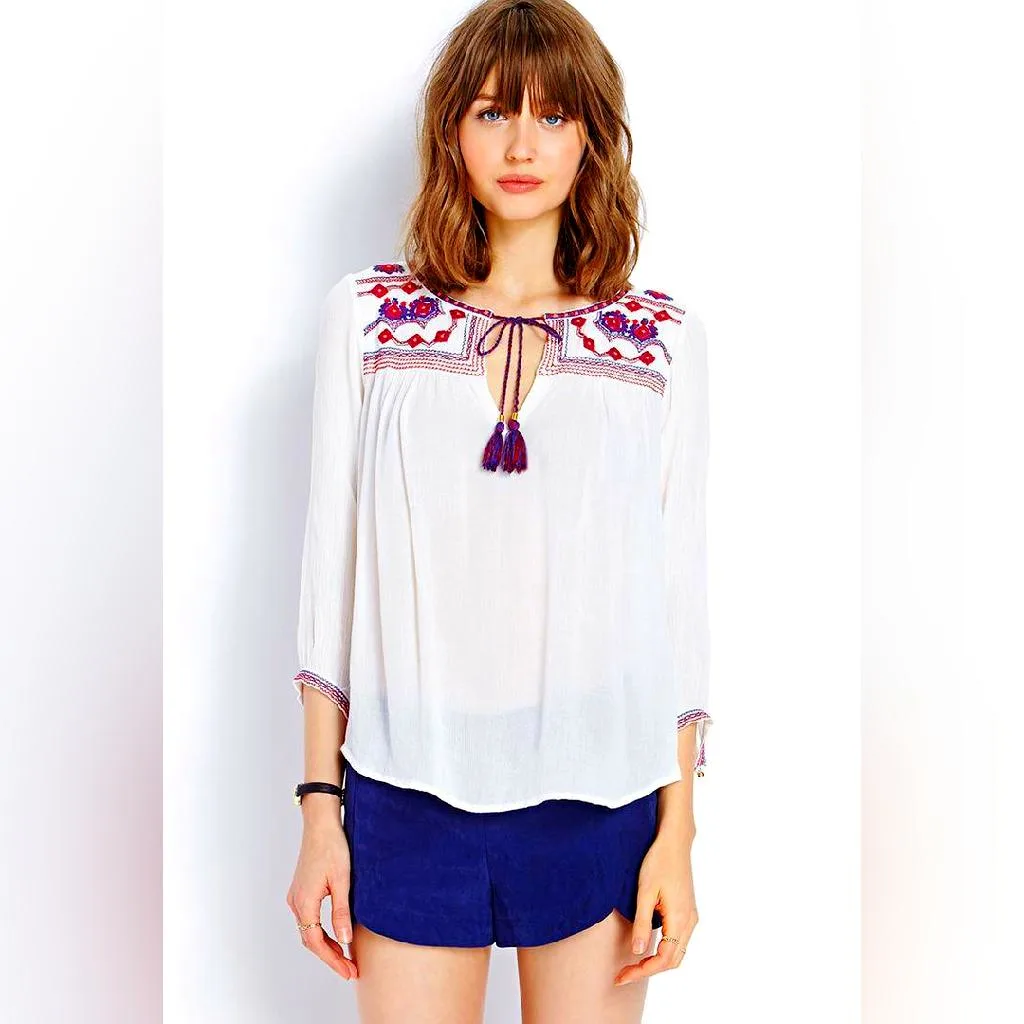 Buy Similar Here
With Blue Sandals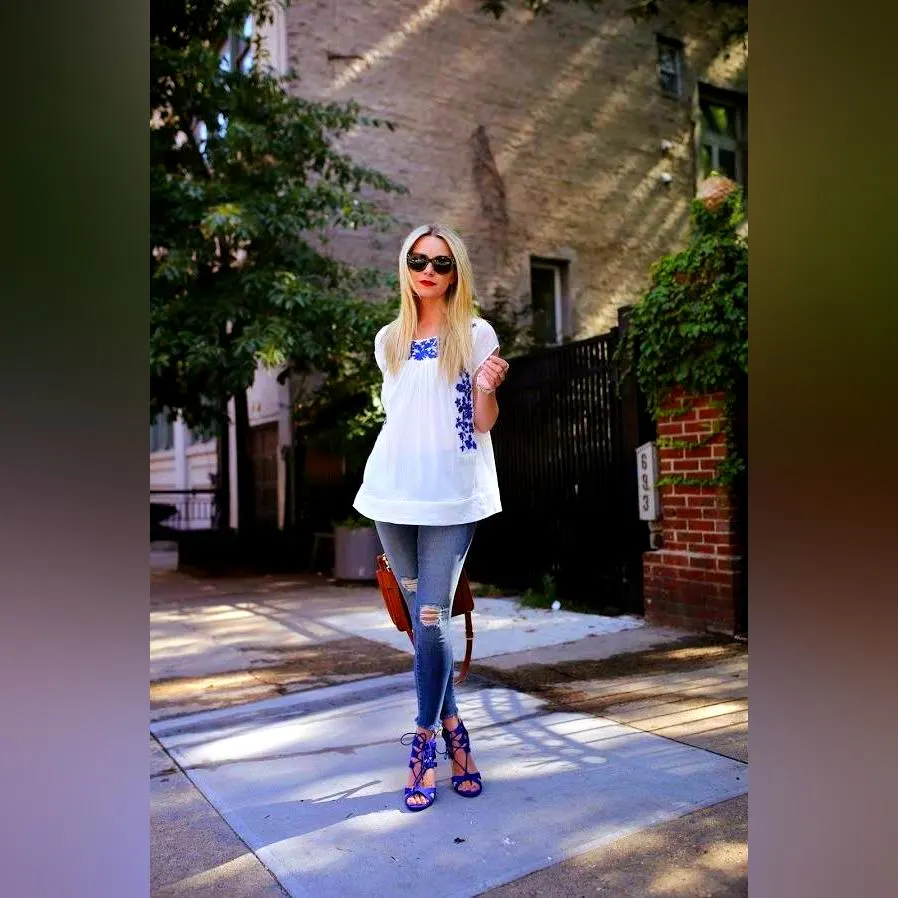 Buy Similar Here
With Red Skirt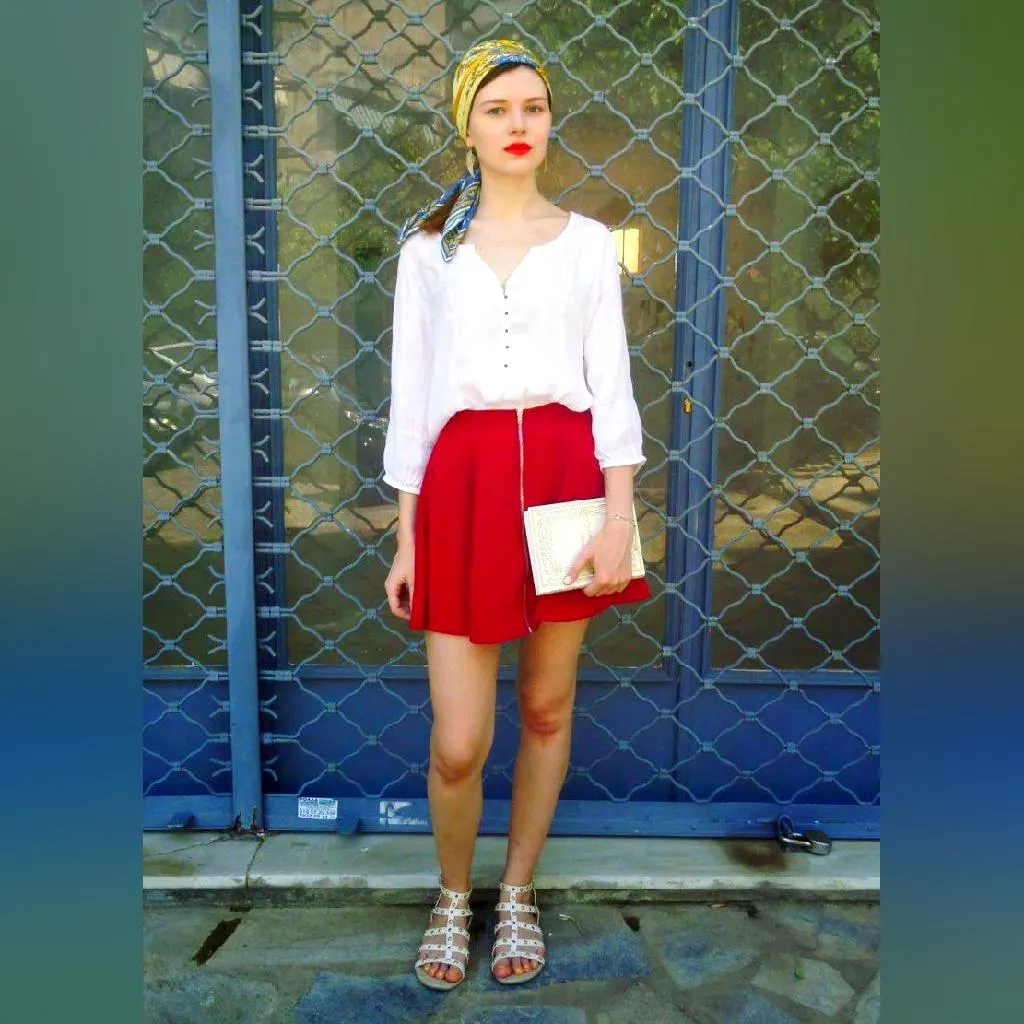 Buy Similar Here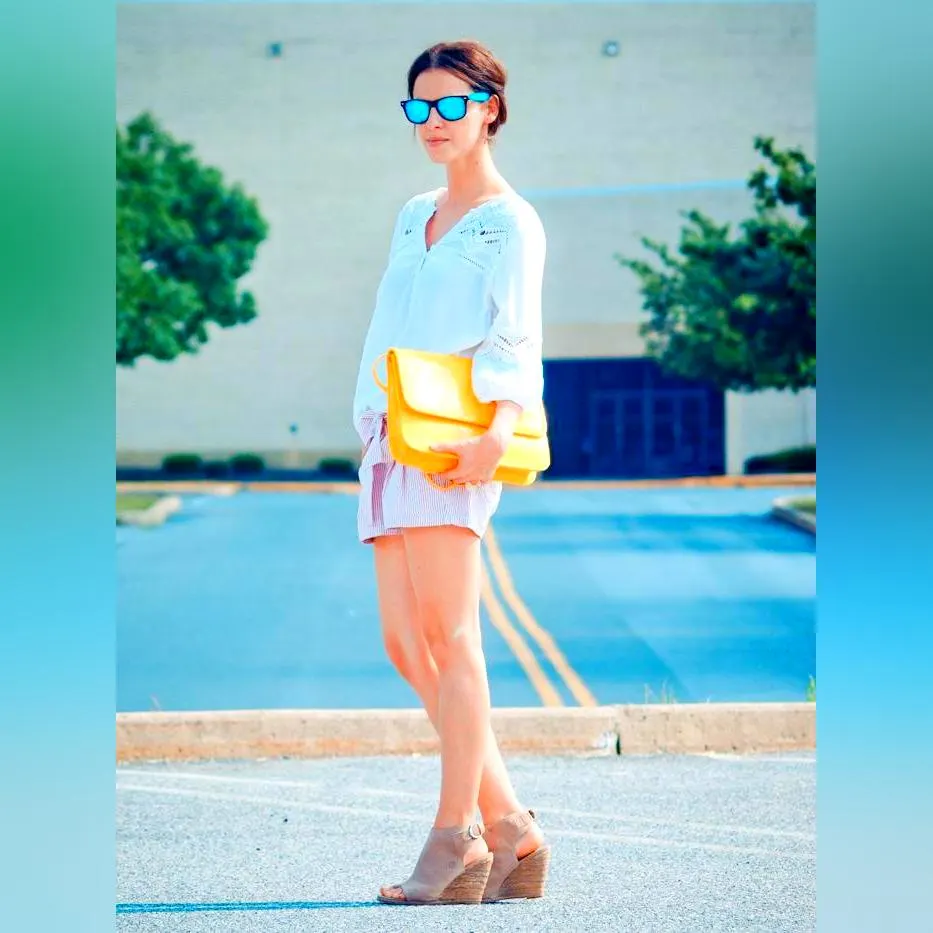 Buy Similar Here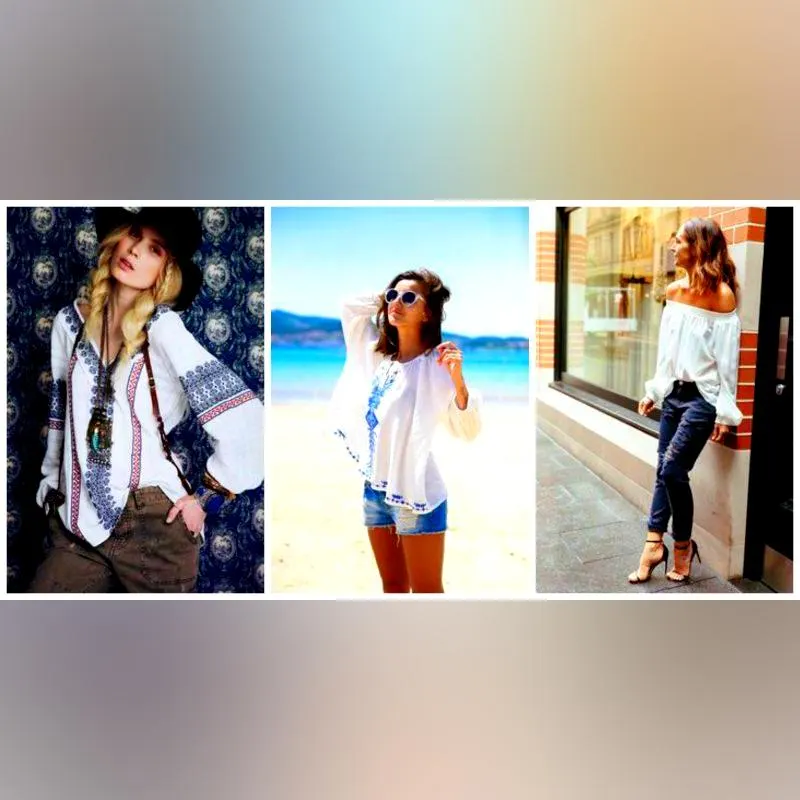 Buy Similar Here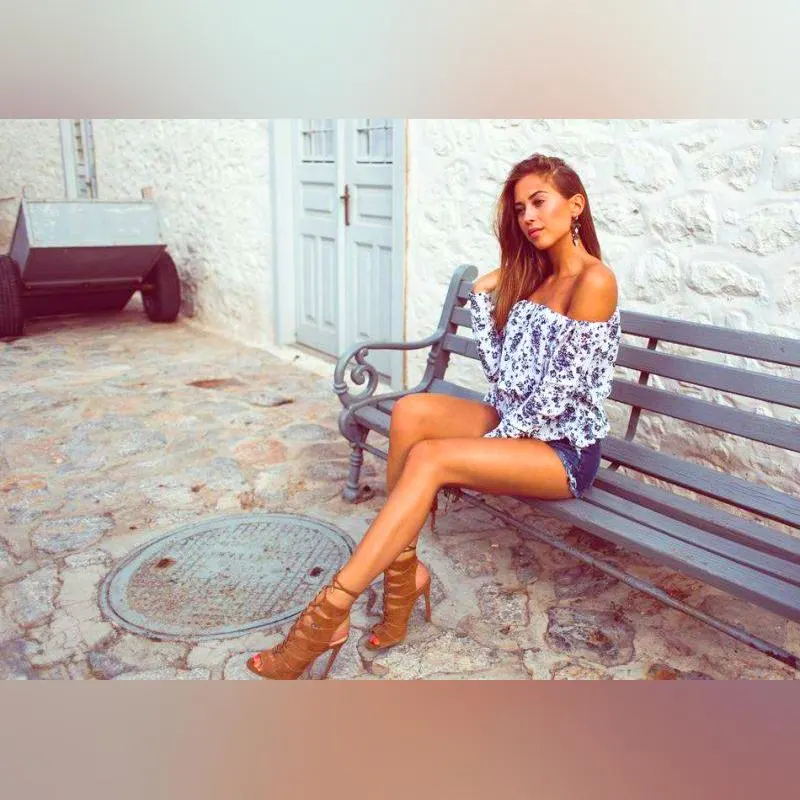 Buy Similar Here
With Green Jeans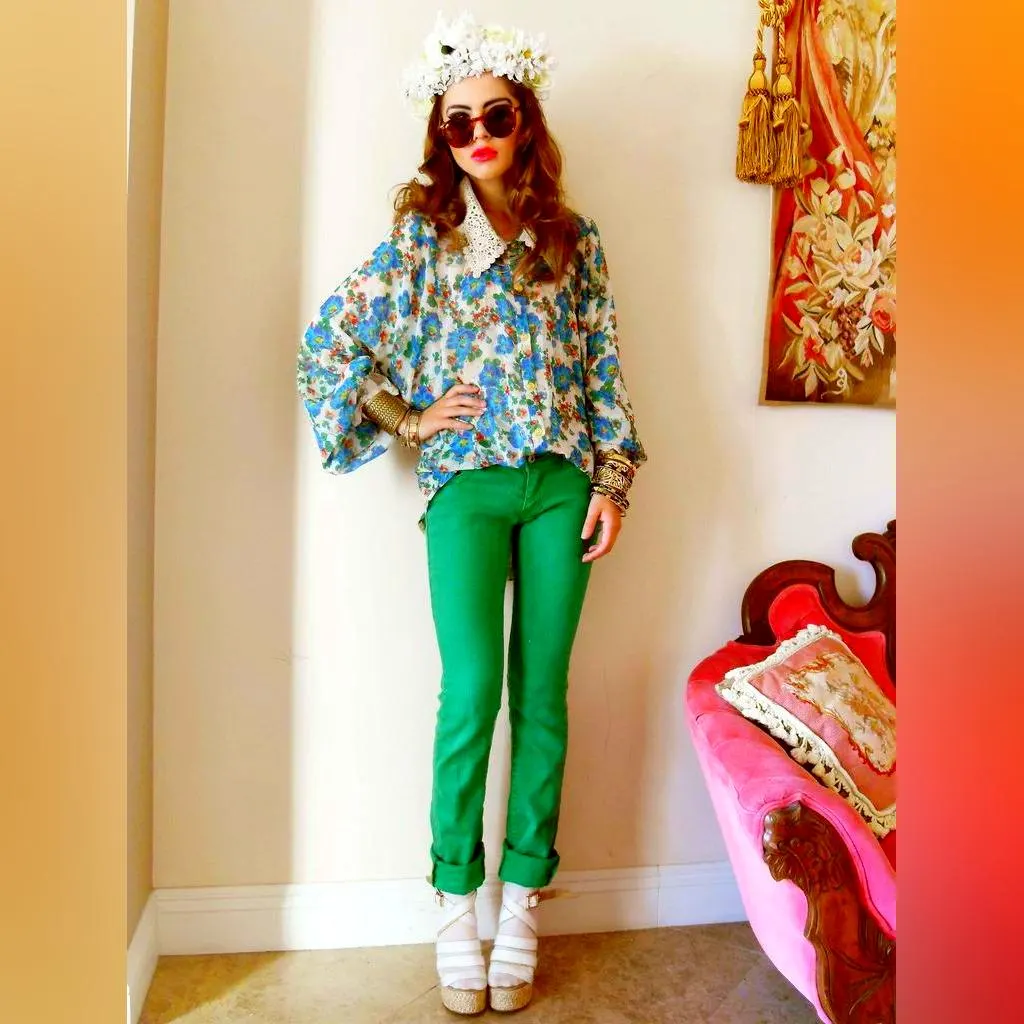 Buy Similar Here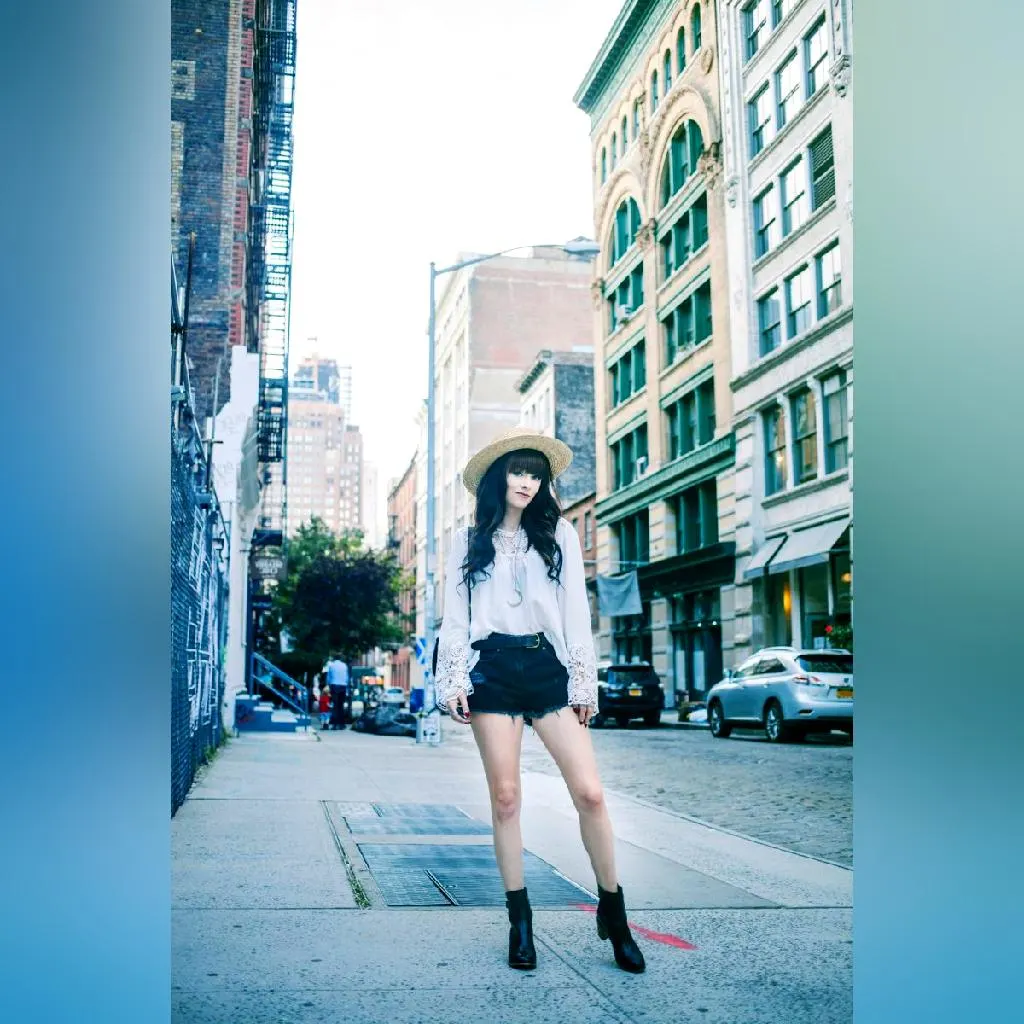 Buy Similar Here
Buy Similar Here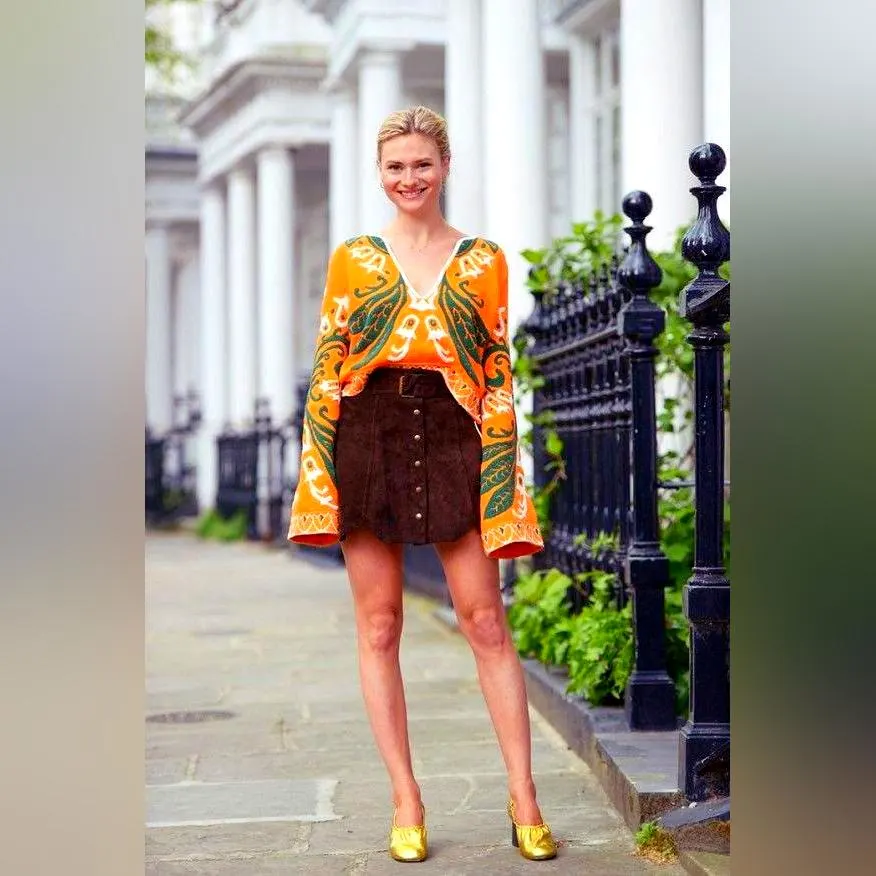 Buy Similar Here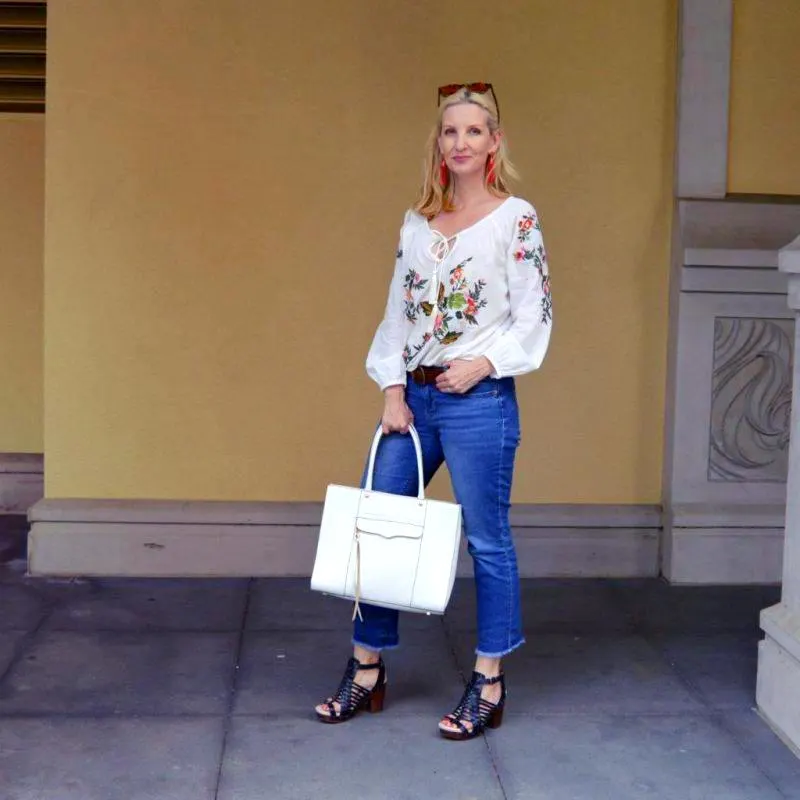 Buy Similar Here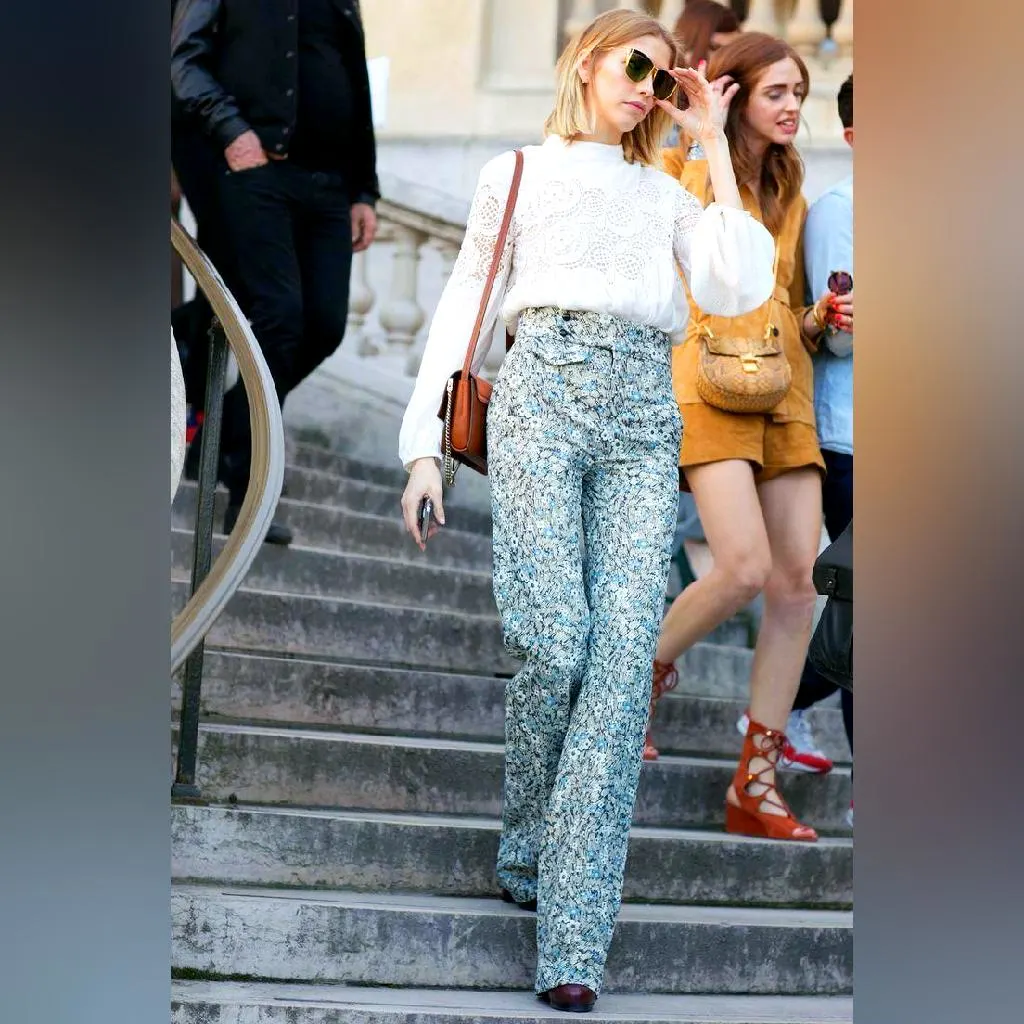 Buy Similar Here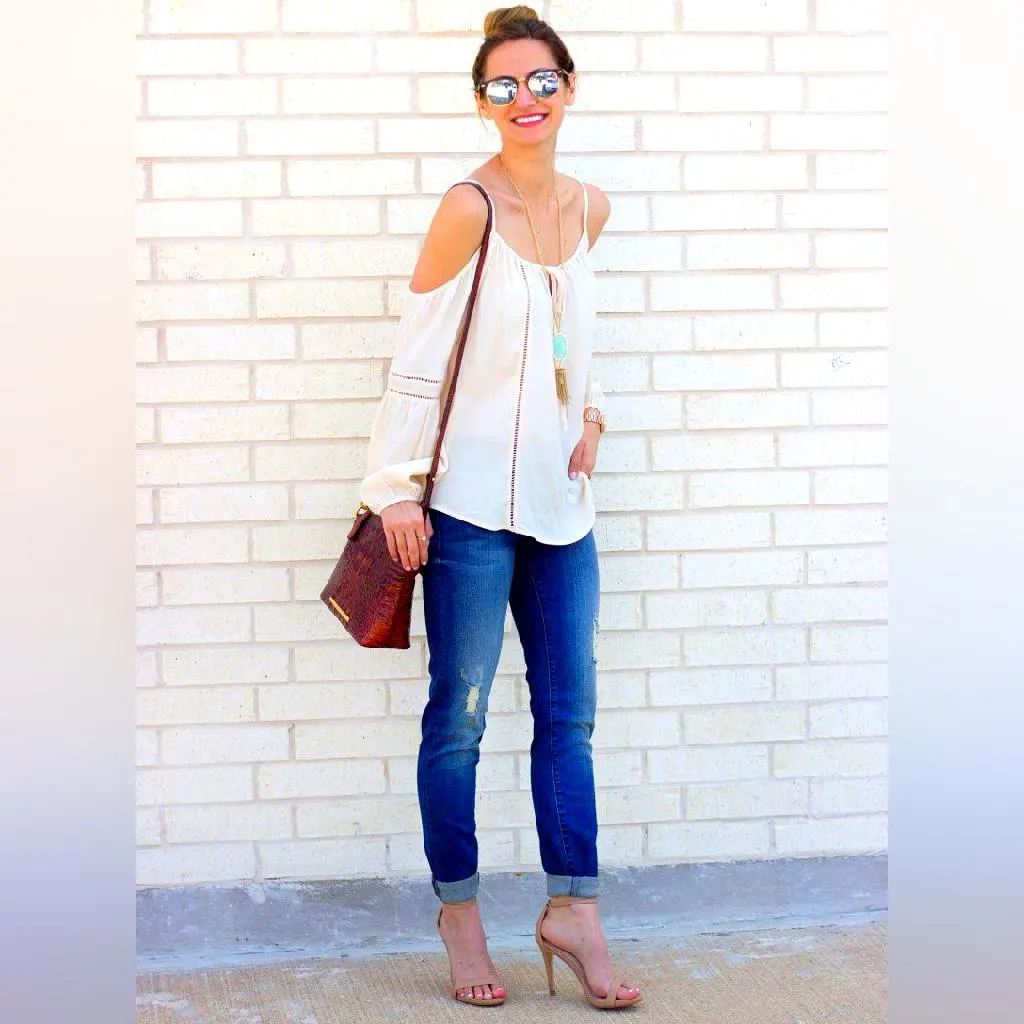 Buy Similar Here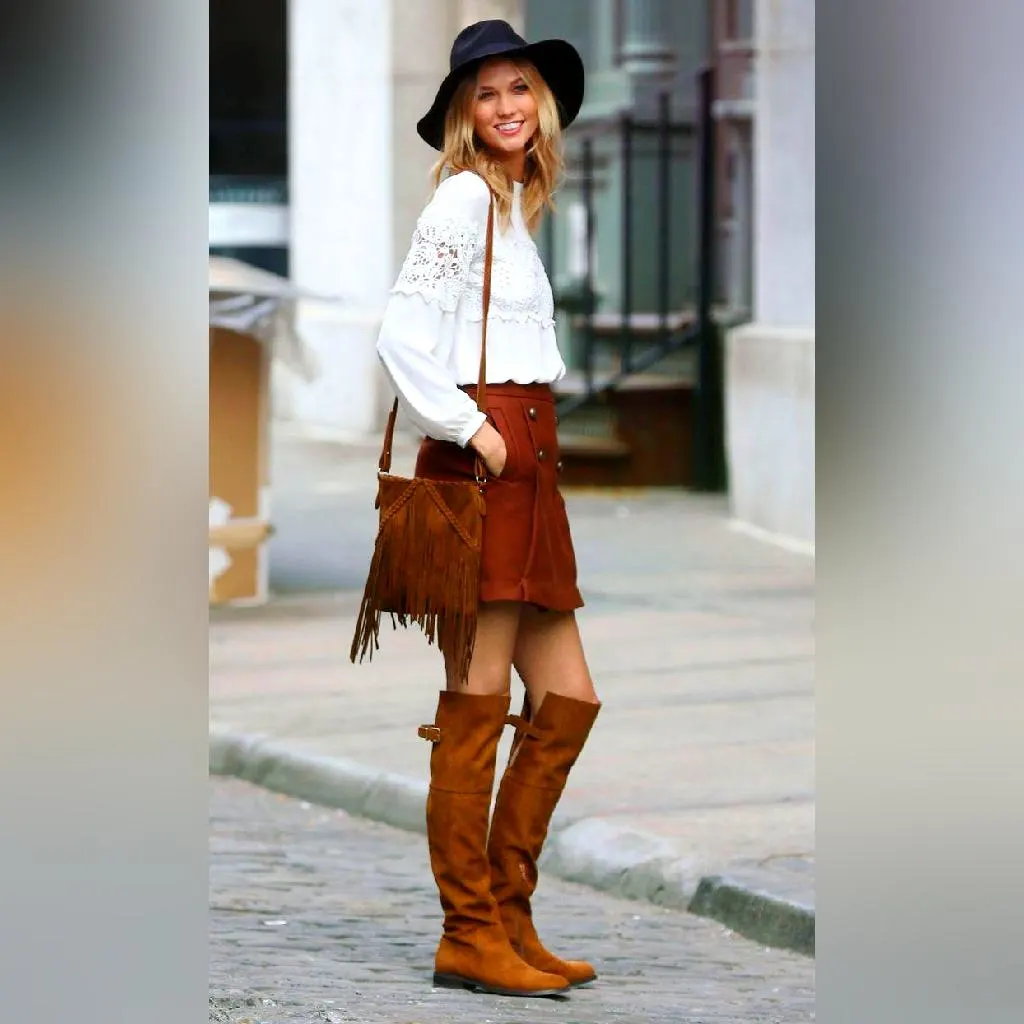 Buy Similar Here