I am here today to show you summer boyfriend jeans outfit ideas that will make you look your best. Yes, you heard me right, there are numerous ways how to wear this denim in an elegant way.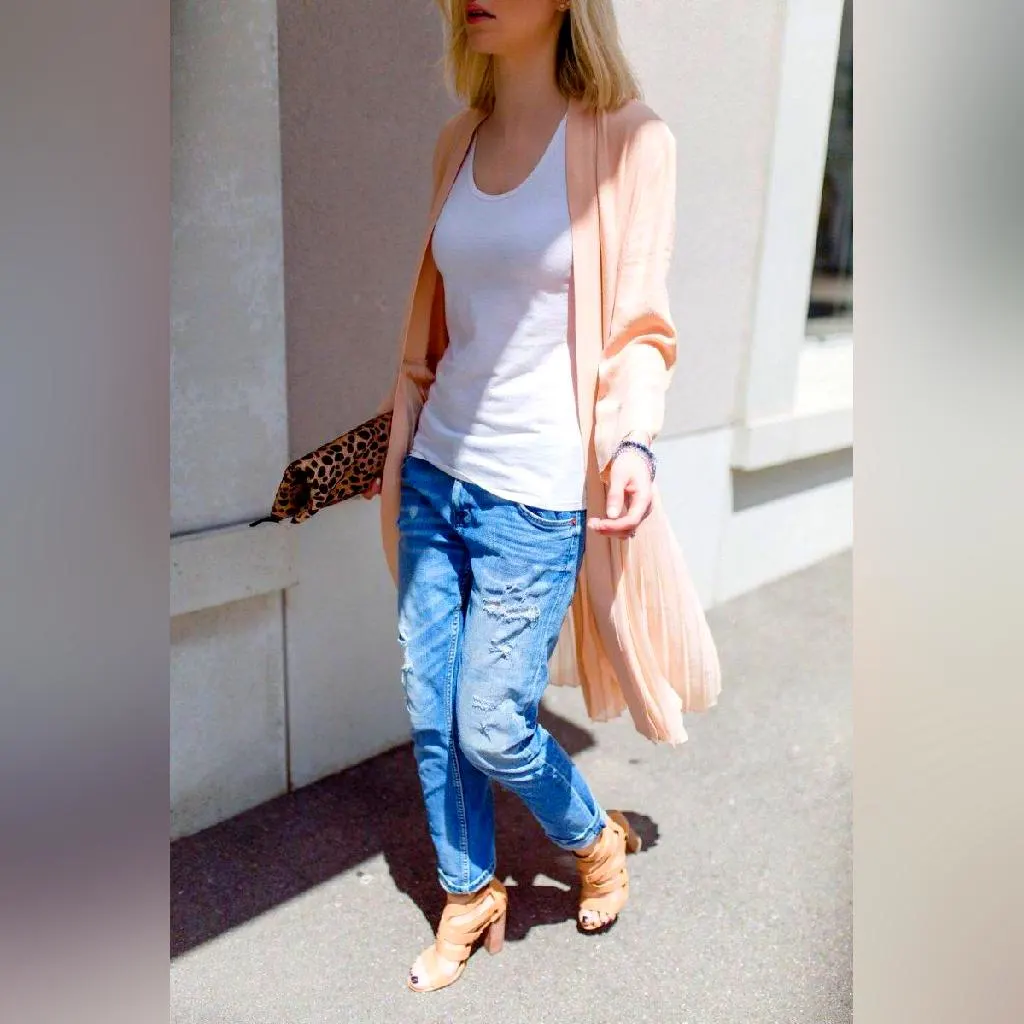 Buy Similar Here
As the weather starts to warm up and leaves start to fall, people are turning back towards the comfort of their closets. But if you're trying to find something new and interesting that you can wear in your new outfit collection, look no further than your boyfriend's jeans. This is not just a trend – it's a way of life that allows feminine women all over the world to prove they're still badass while embracing their masculinity without looking cheap or tacky.
Summer Boyfriend Jeans Outfit
Prior to the start of fall, I was hunting for a pair of boyfriend jeans that can go with summer outfits. I already have my favorite pair, but they are obviously too warm for this season and their colors don't match my wardrobe. So I started searching online for jeans that suit me and I came upon the slim-fit boyfriend jeans. With only a little time left before the fall, there is a lot to do in order to look great during this season. Many people have an idea which items will help them look great during these months but few people know how to wear these things in order to make them look good. I have recently found the solution to my problem.
A fun way to wear these jeans is by using them as outside pants by pairing them with a chunky tee and some sneakers. If you are interested in this type of attire, here is some useful advice. Do not wear any other item that will make the entire outfit seem too done or overdone. If you want to look great with this kind of outfit, then do not add belts and accessories, because it will kill the casual look entirely.
A chunky sweater or jumper is an item that will keep you warm even if it's not properly autumn yet but it is getting colder outside so these types of clothes are in season now and they look pretty chic with bf jeans. I have recently bought one and I've been wearing it whenever I go out! It works great with jeans because it is more fitted than regular sweaters. The soft fabric that this jumper has is perfect for this season because it doesn't get too warm and you can wear a light shirt underneath if needed. This way, your outfit will be great for any occasion you go to!
With White-Red Striped Top And Orange Slides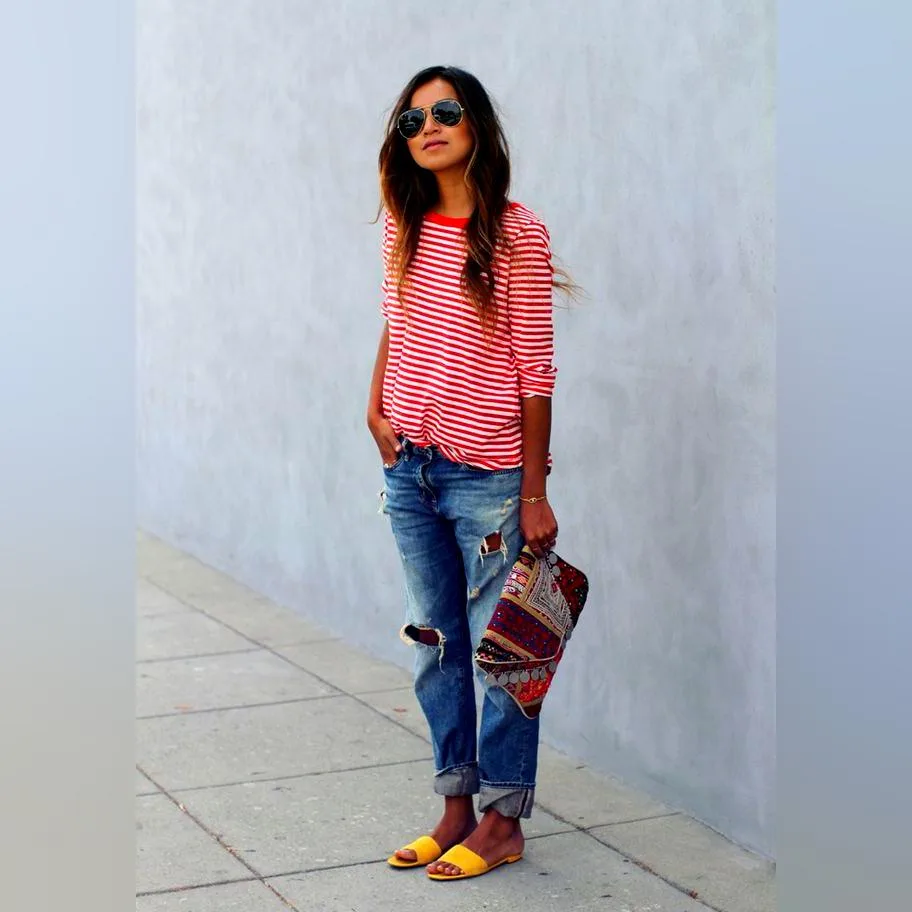 Buy Similar Here
With Pointed Toe Black Heels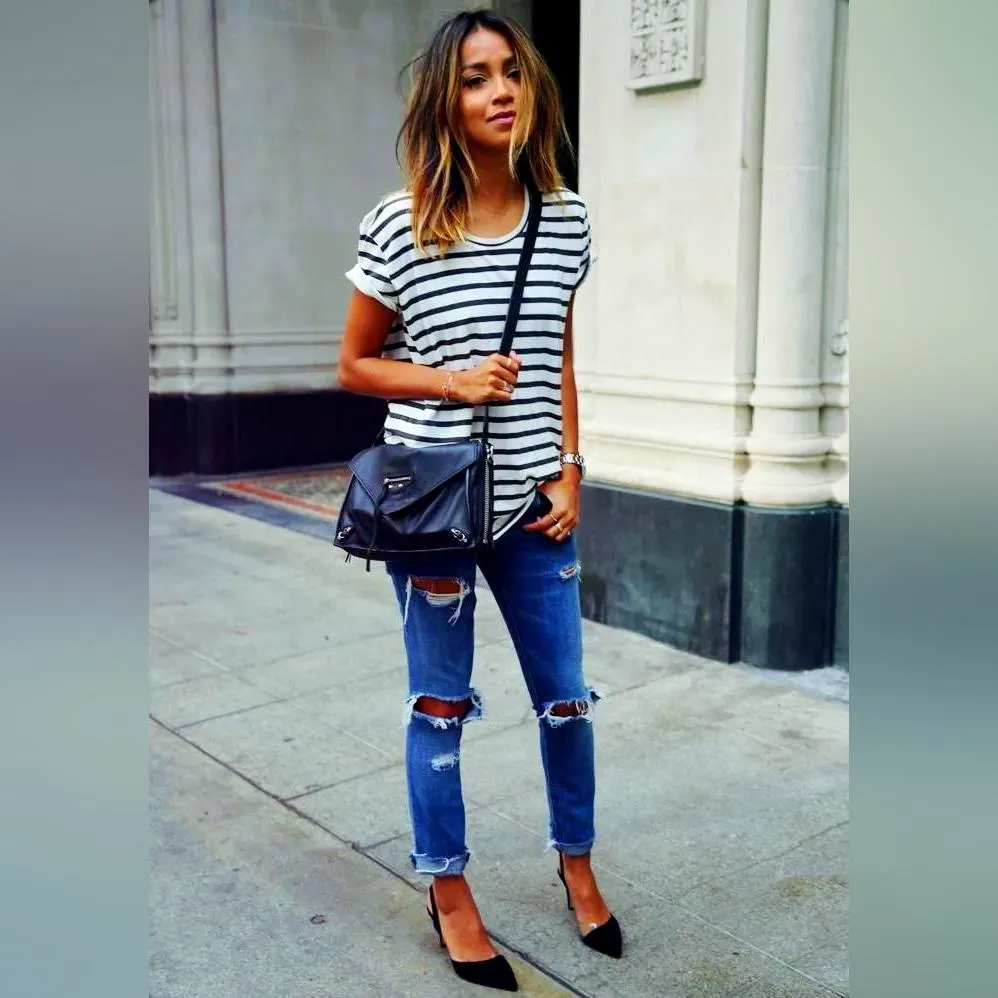 Buy Similar Here
With White Crop Tank Top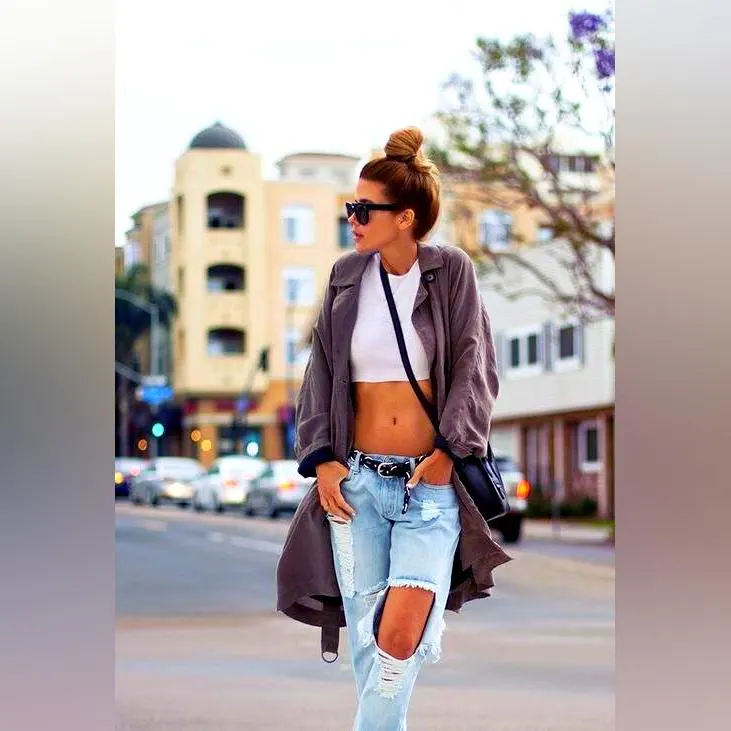 Buy Similar Here
With White Converse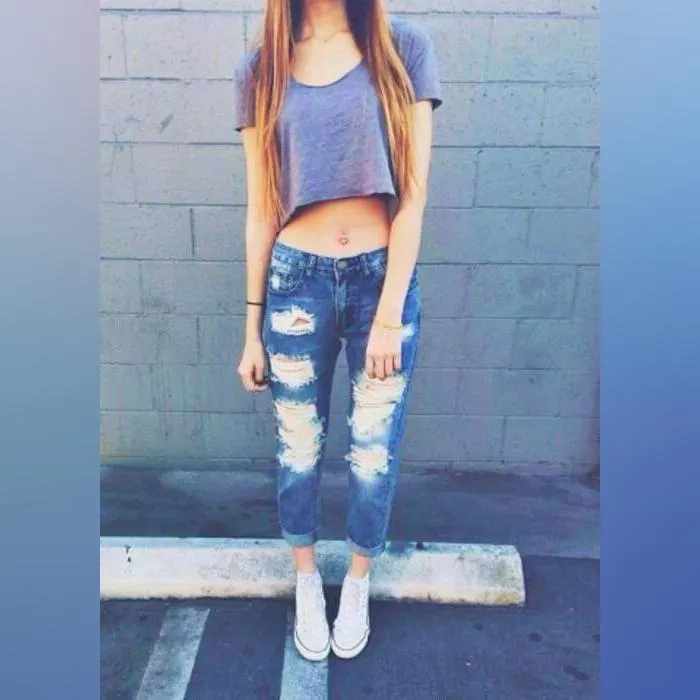 Buy Similar Here
With Pink Heels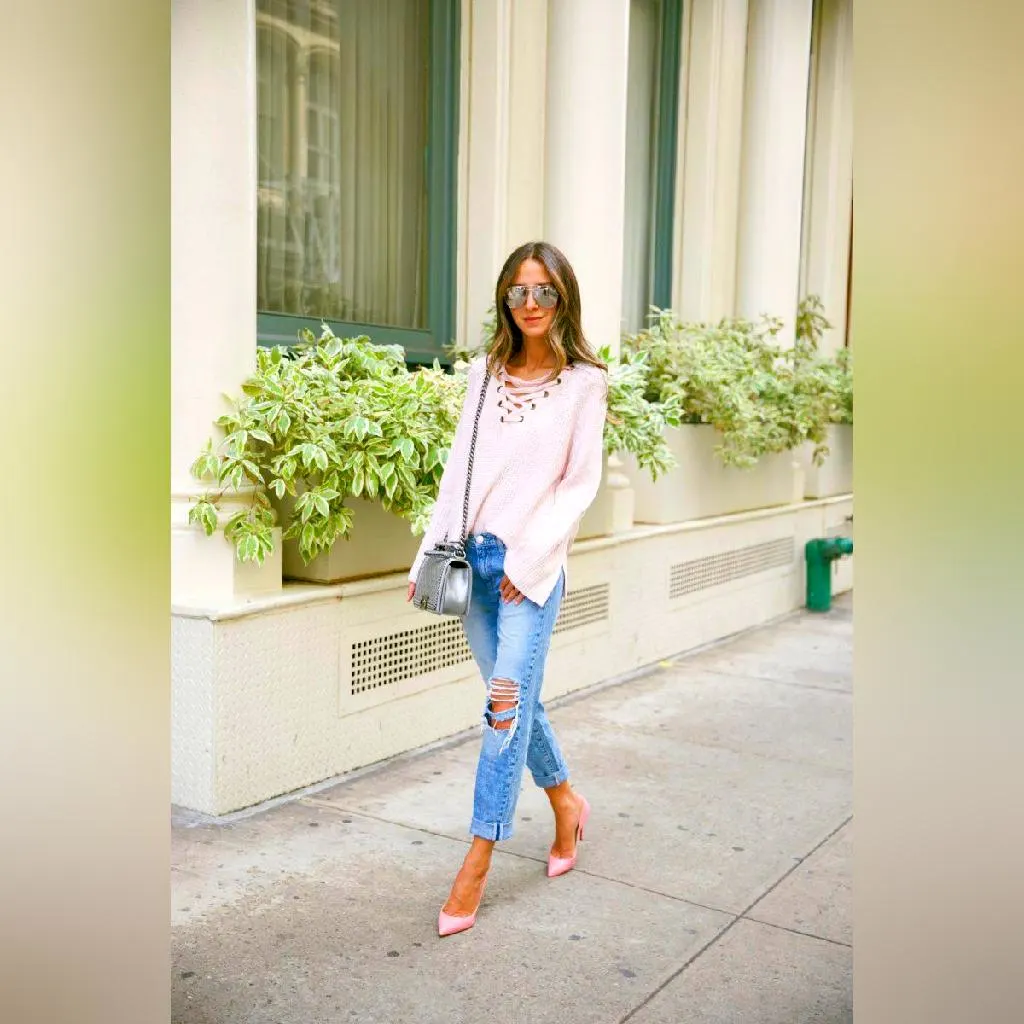 Buy Similar Here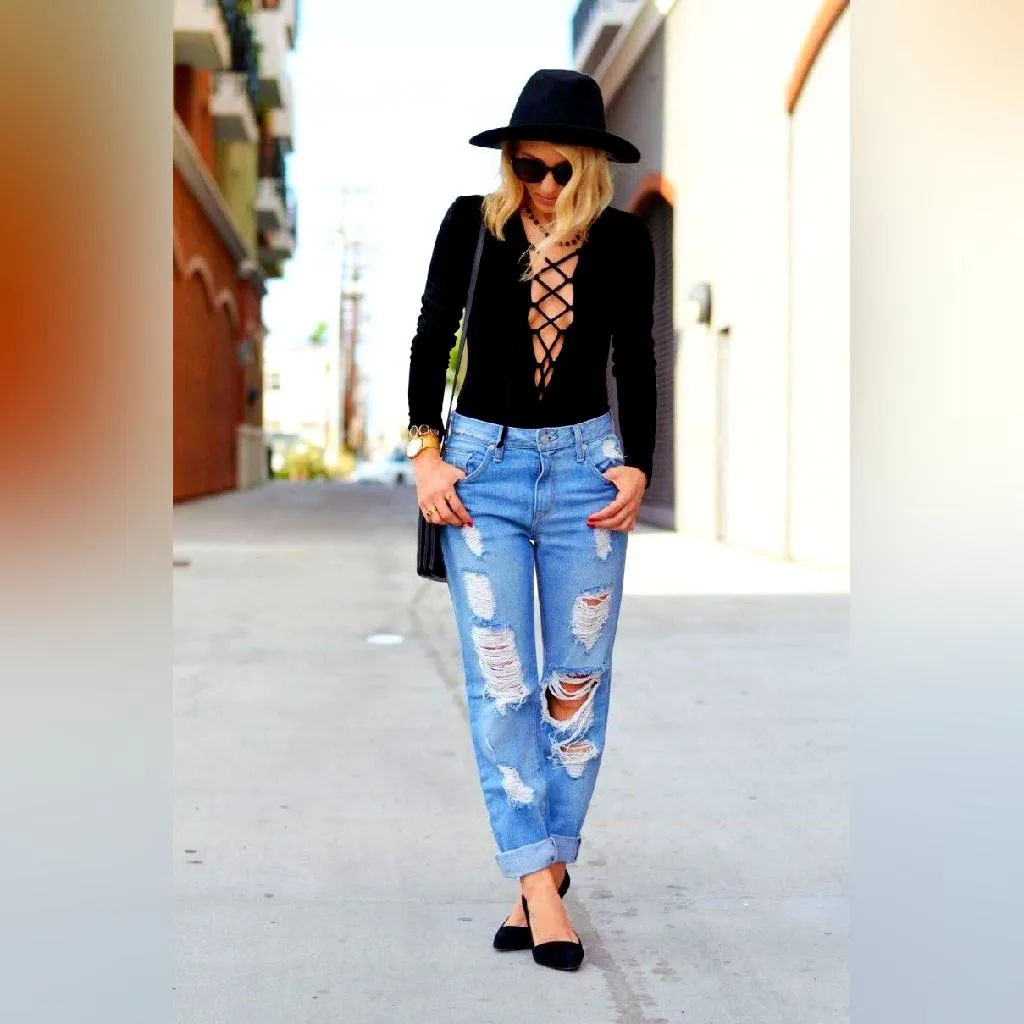 Buy Similar Here
Boyfriend jeans have been a hot topic of discussion lately, with people wondering whether it is appropriate to wear them out and about or not. This article will discuss the different types of styles that can be incorporated into this popular style of clothing, as well as highlight some different places where you can find more information on how to don them properly.
The first thing to keep in mind is that the jeans need to fit well and not be loose or baggy. Often, the waist is too small so it can be hard to find a pair that doesn't feel too tight. Also make sure that they are long enough so you don't have to roll up your pants or feel uncomfortable. It's easy to look at other people's outfits and try them on but it's best, in this case, to keep things simple and not try your outfit on just as a way of trying out a new style–the important thing is that you like it.
If you are looking to look trendy, casual, and rock a pair of jeans with some awesome boots, then go ahead and rock those jeans. But if you're going to be stepping around in the snow, then no beach attire is appropriate–no matter how great the clothes are.
A pair of jeans like this look great with a simple tee shirt and some neutral shoes, because the entire combination is really simple but very feminine.
With Black Blazer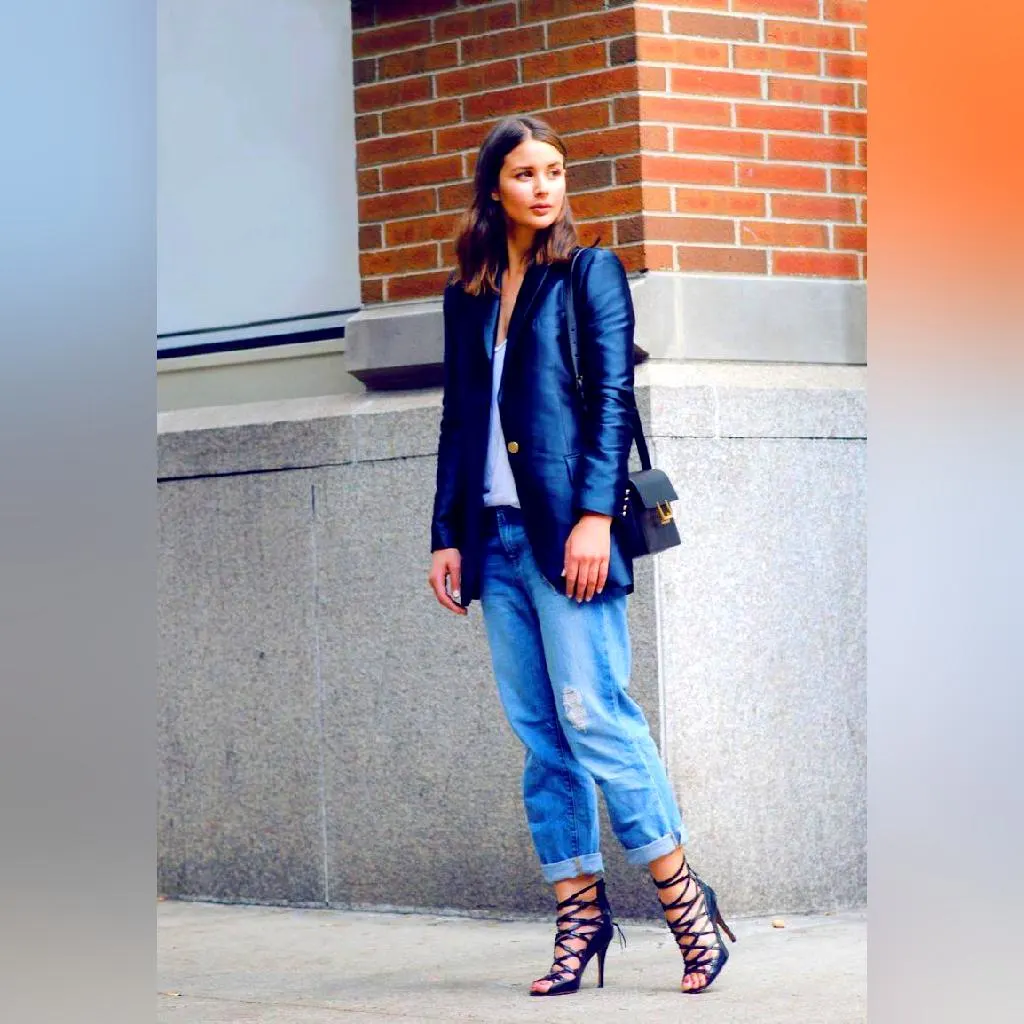 Buy Similar Here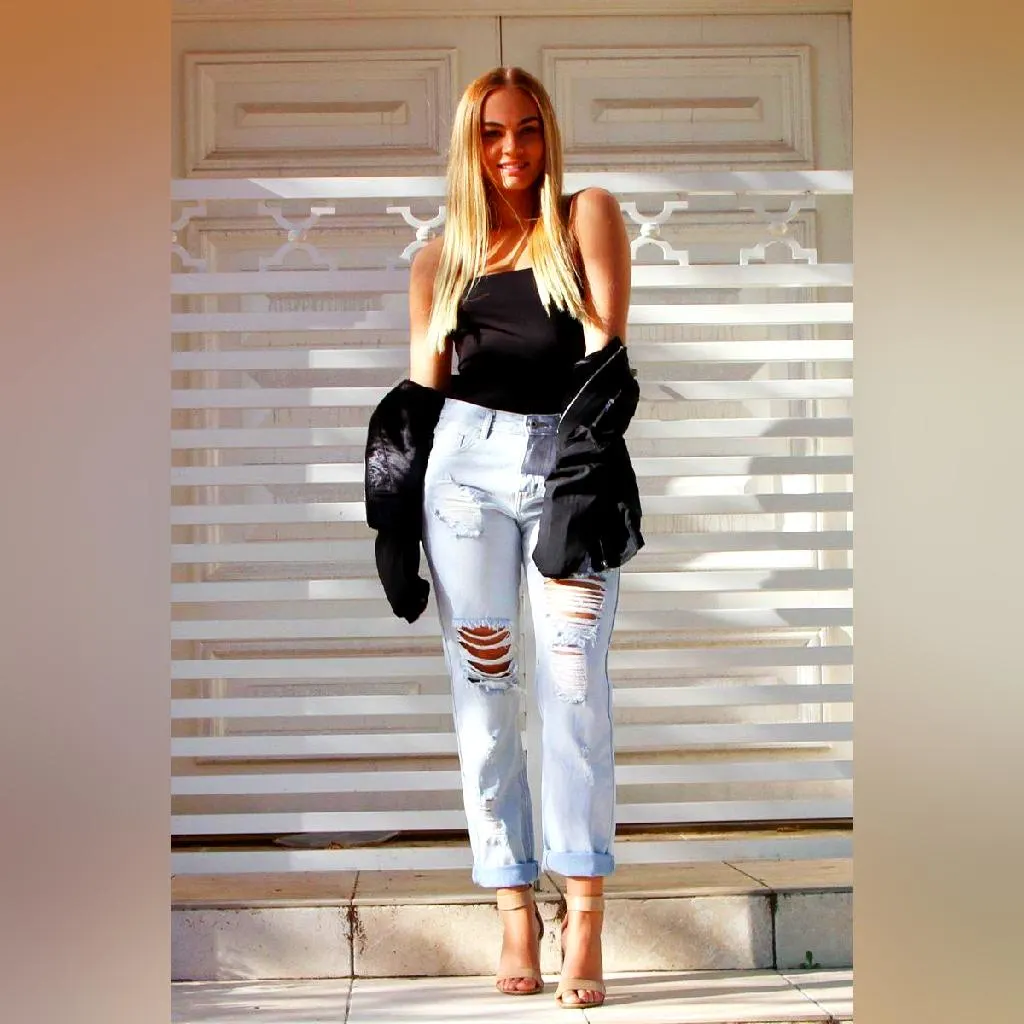 Buy Similar Here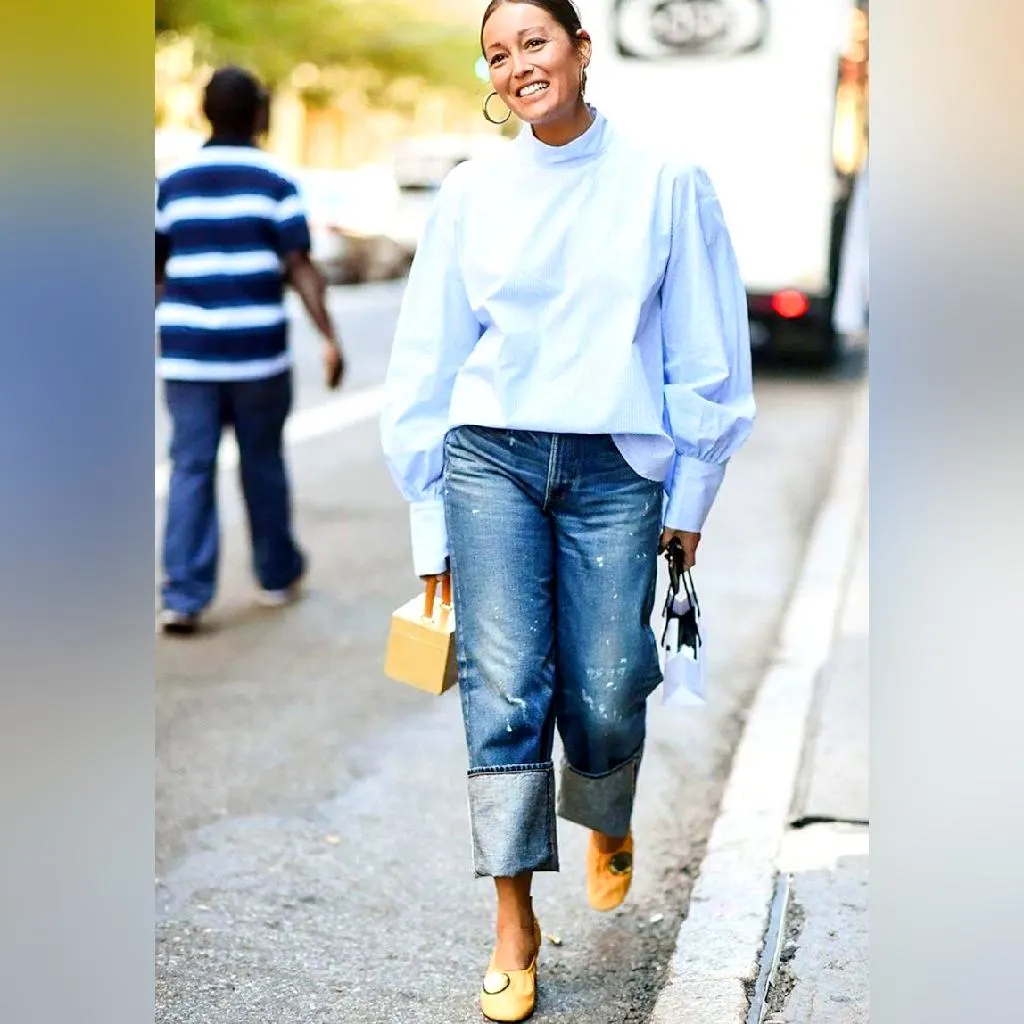 Buy Similar Here
With White Double Breasted Blazer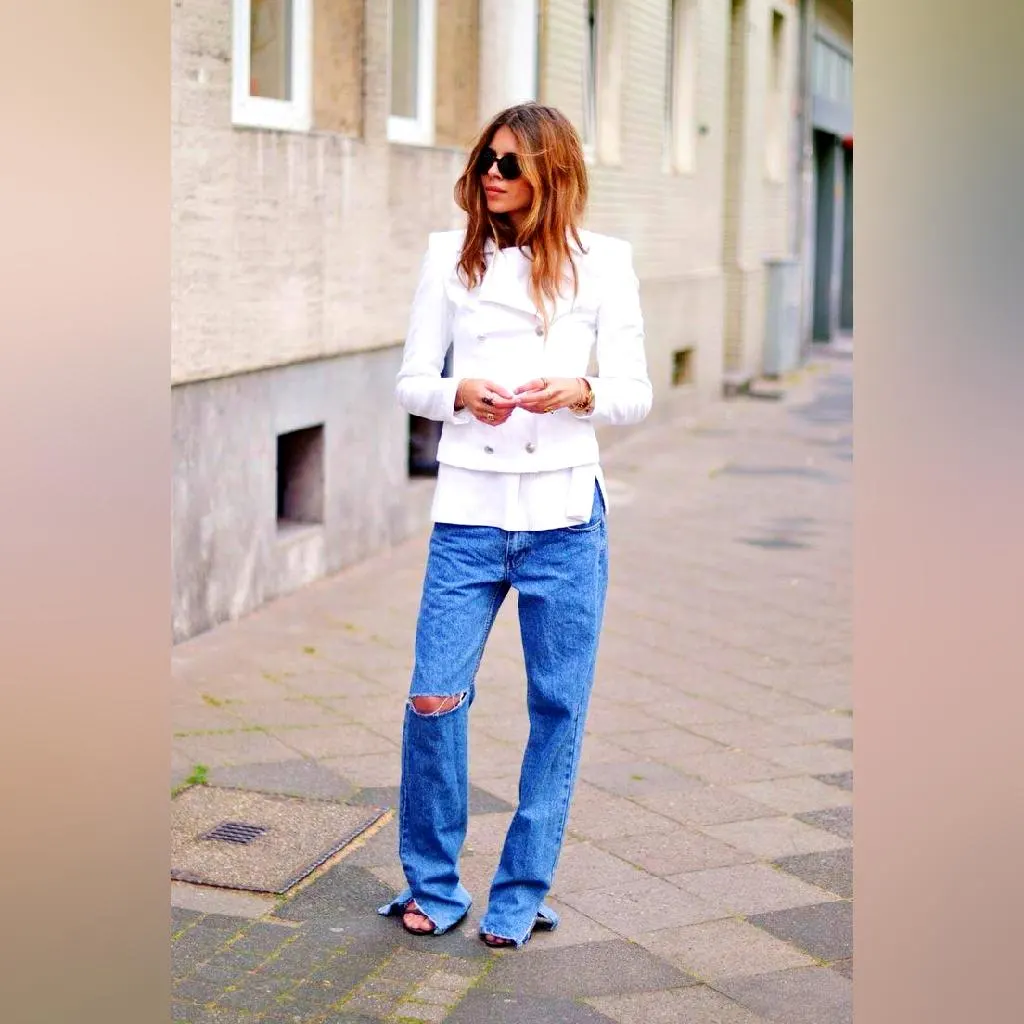 Buy Similar Here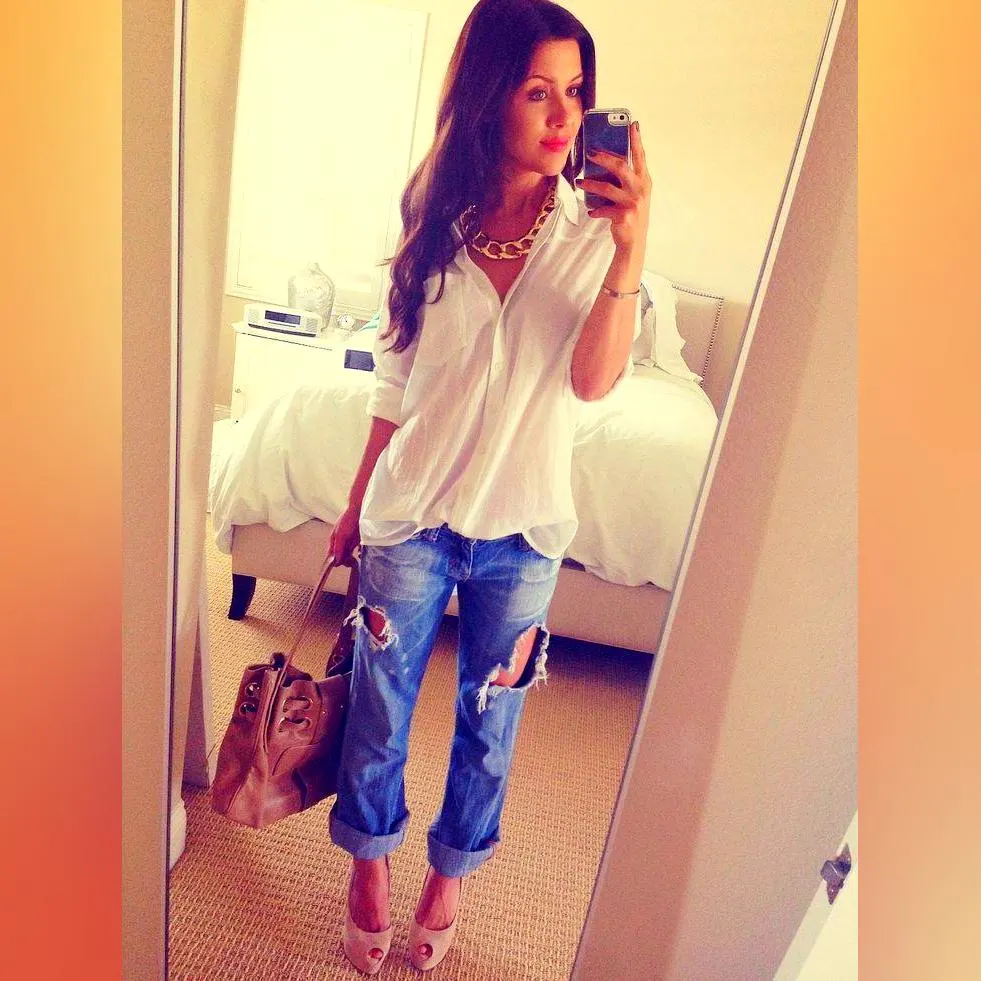 Buy Similar Here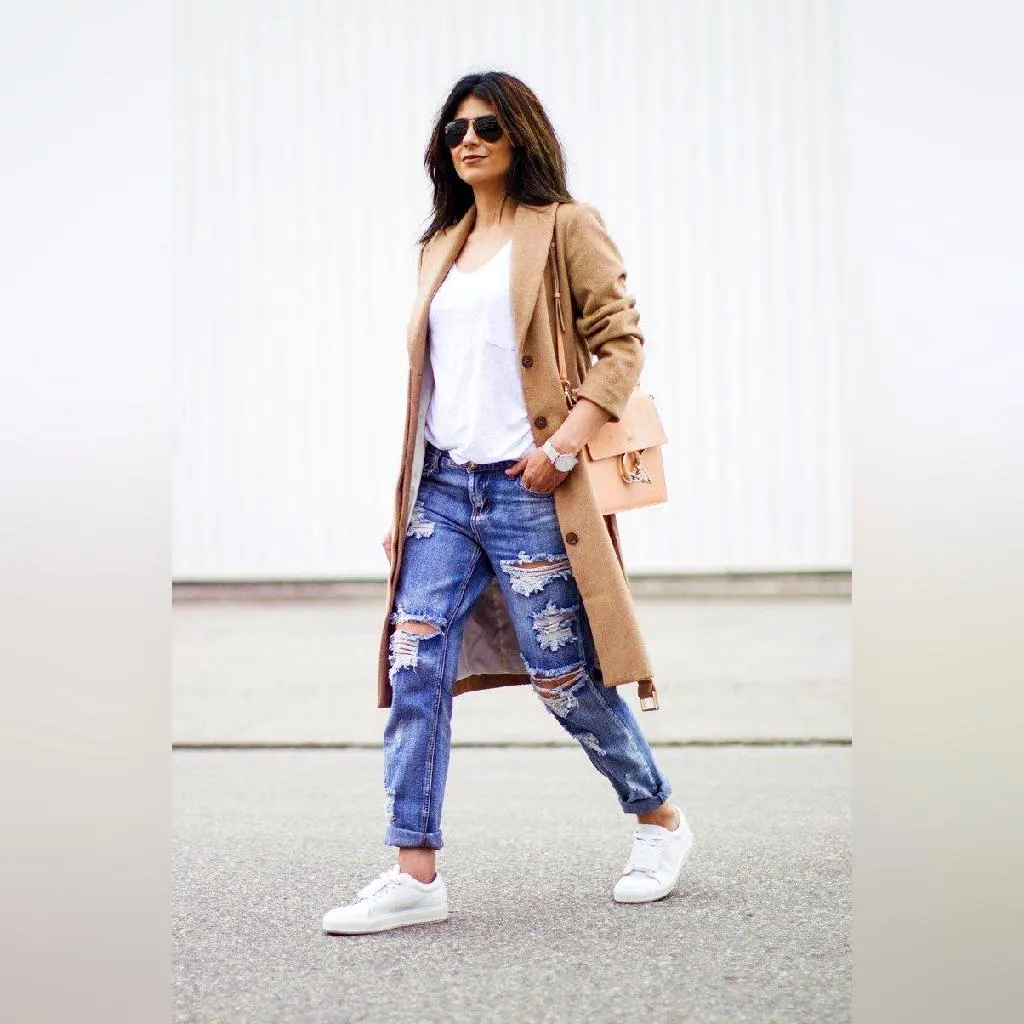 Buy Similar Here
With Simple White T-Shirt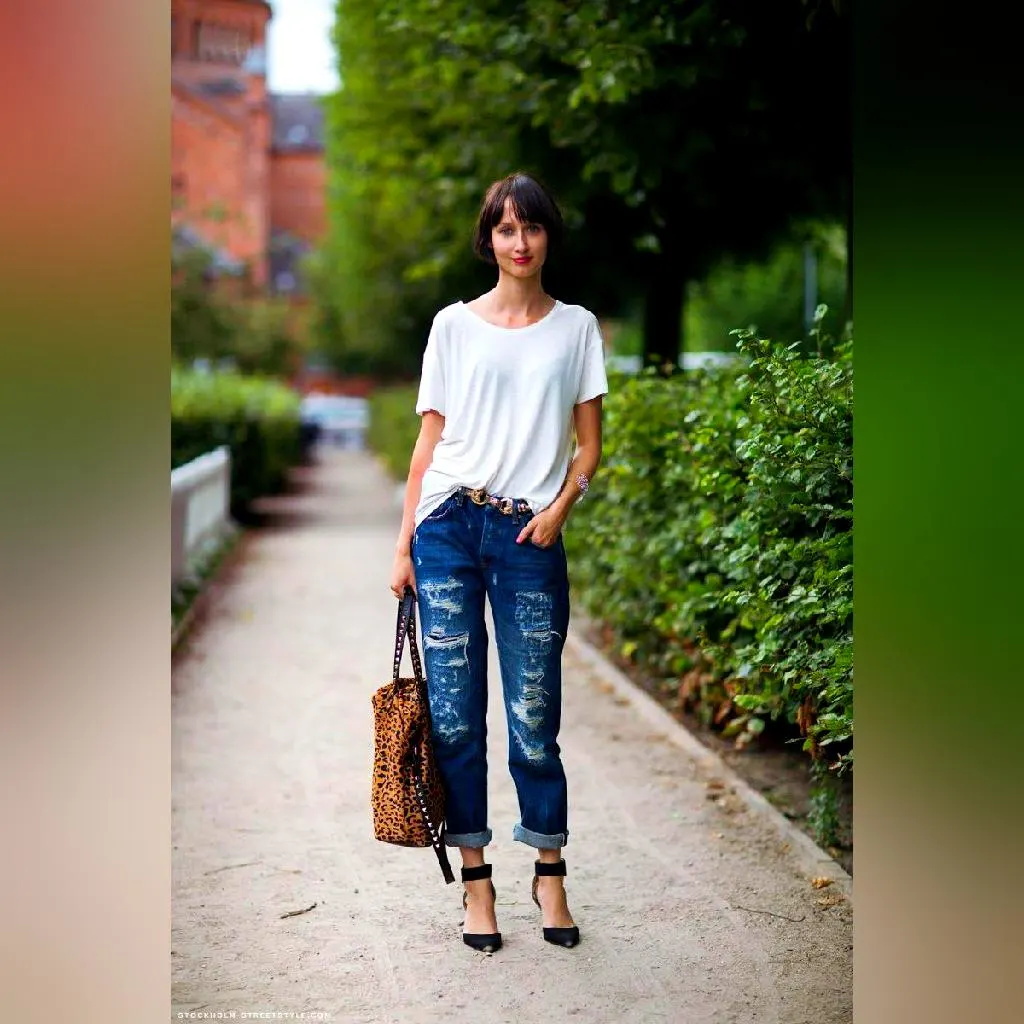 Buy Similar Here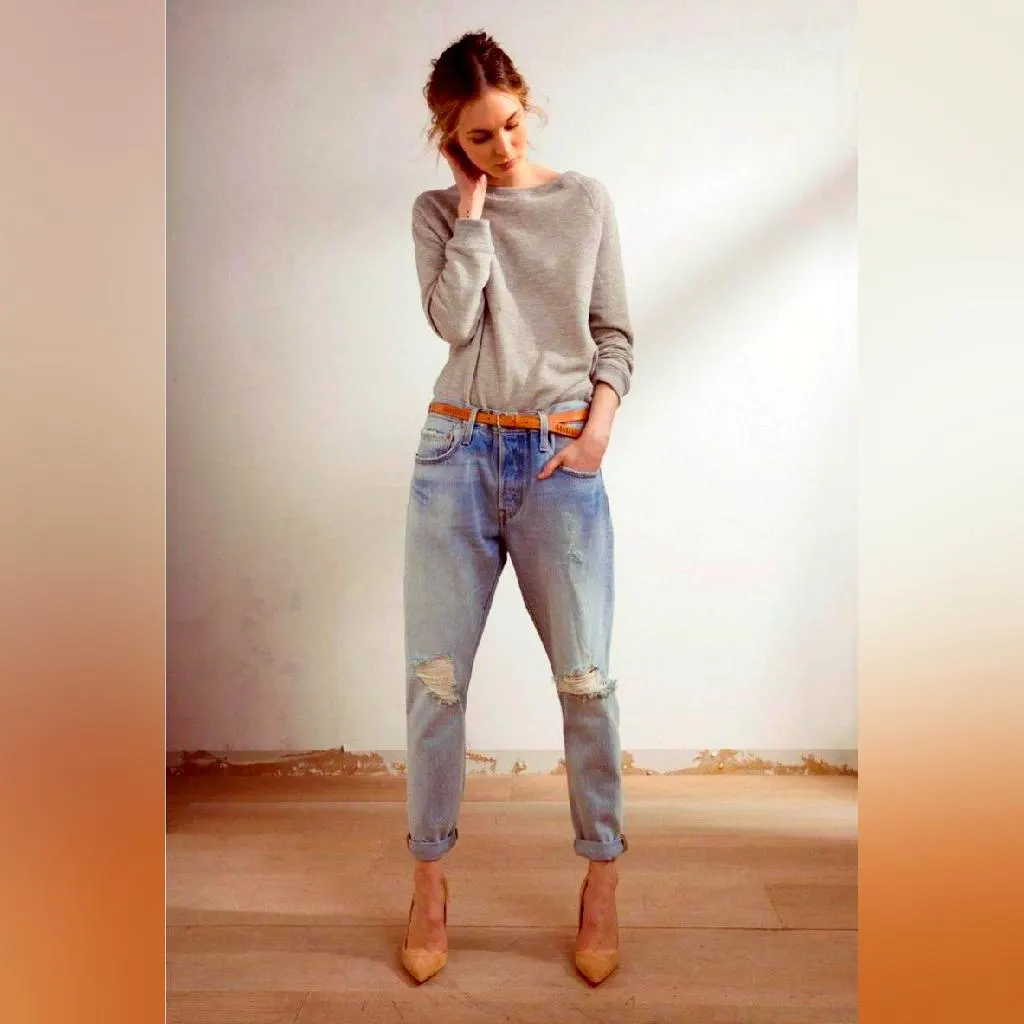 Buy Similar Here
With Multistriped Sweater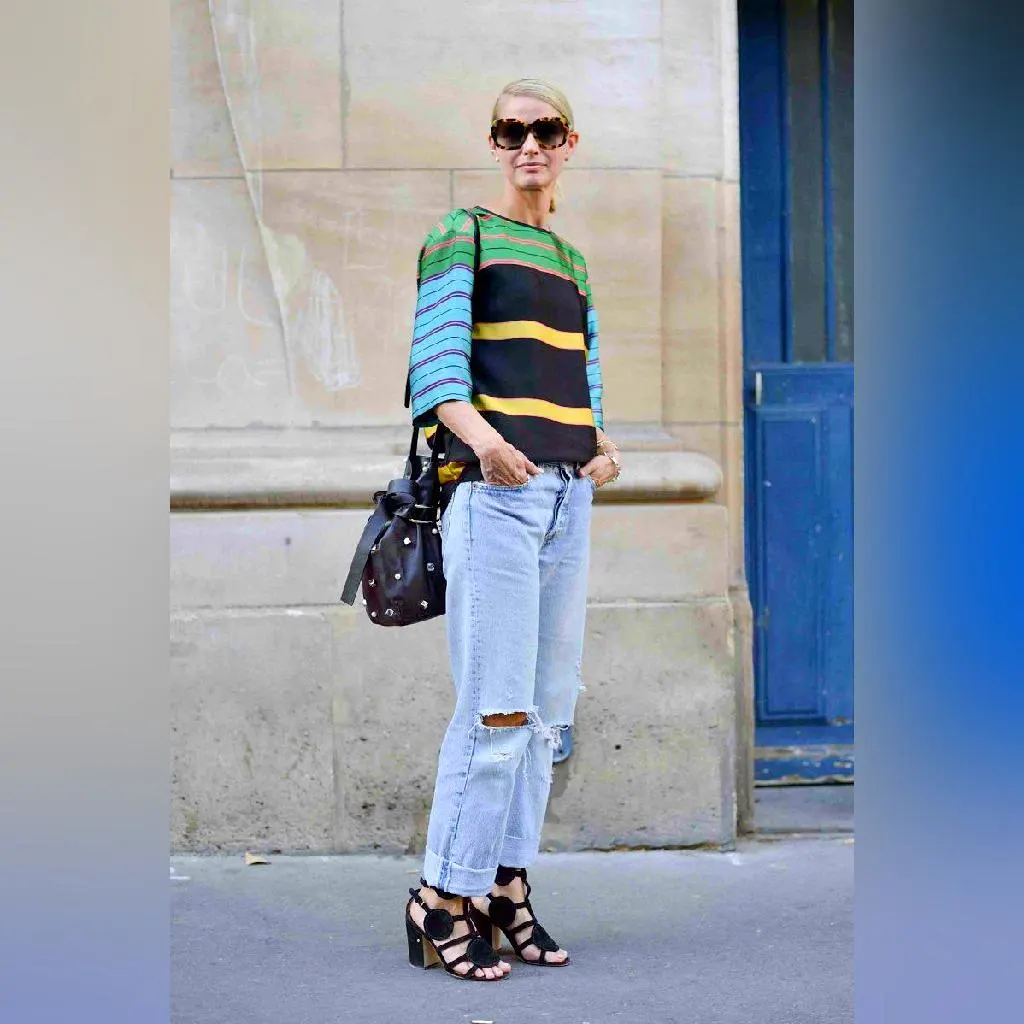 Buy Similar Here
All White Look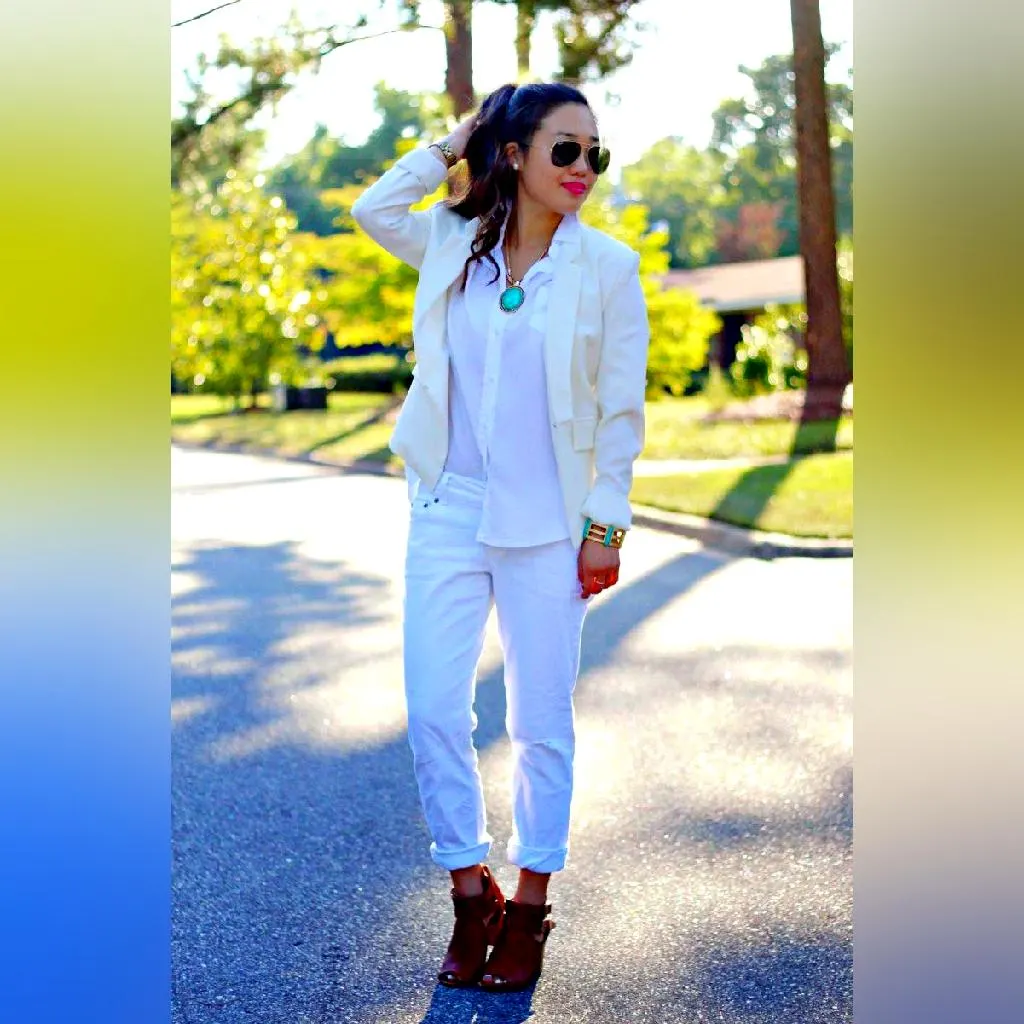 Buy Similar Here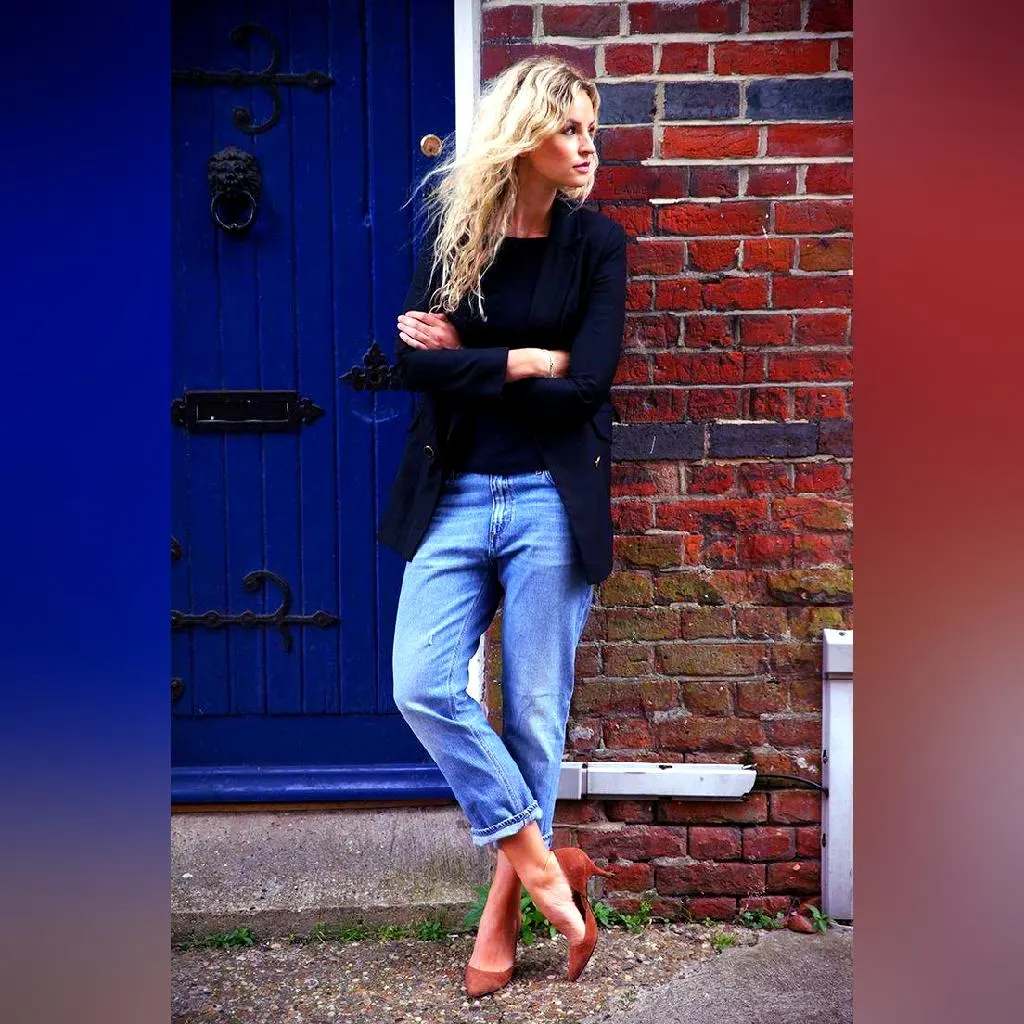 Buy Similar Here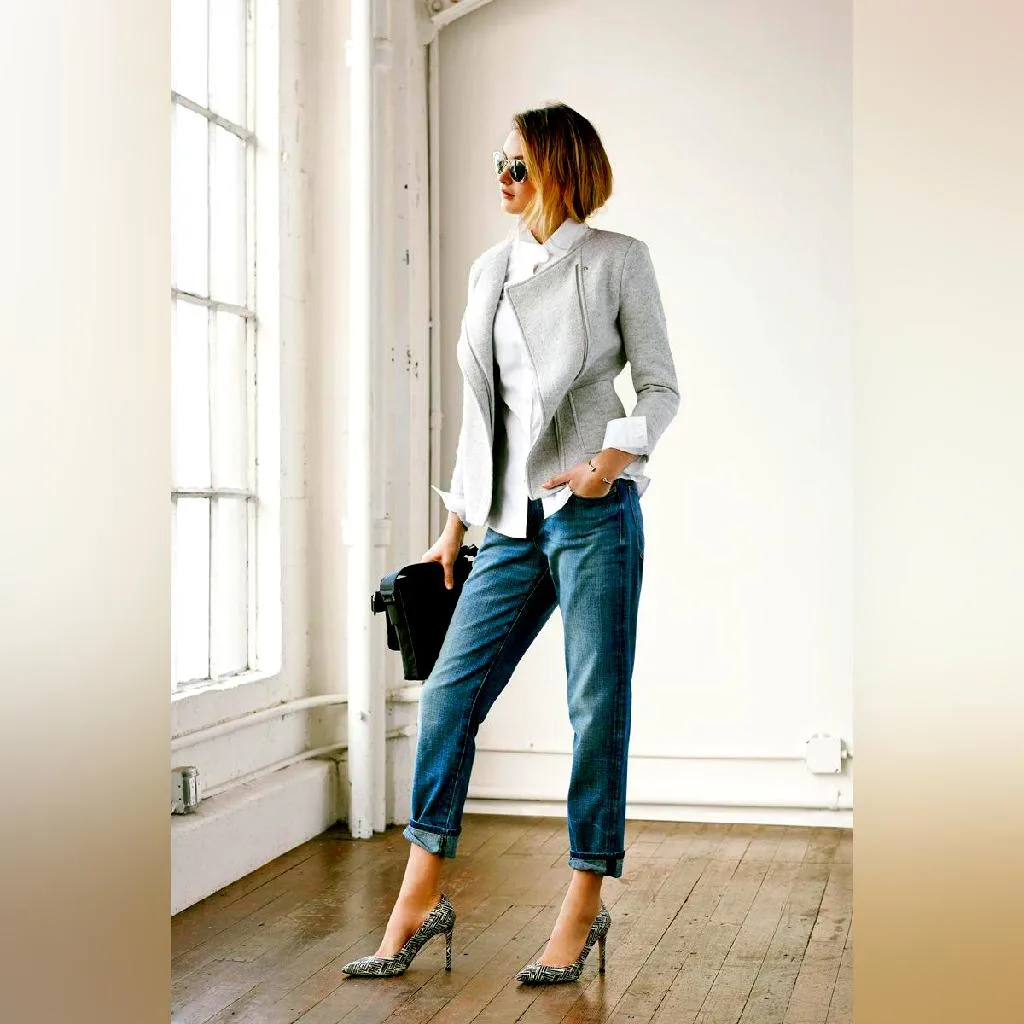 Buy Similar Here
Buy Similar Here
With Pink Bomber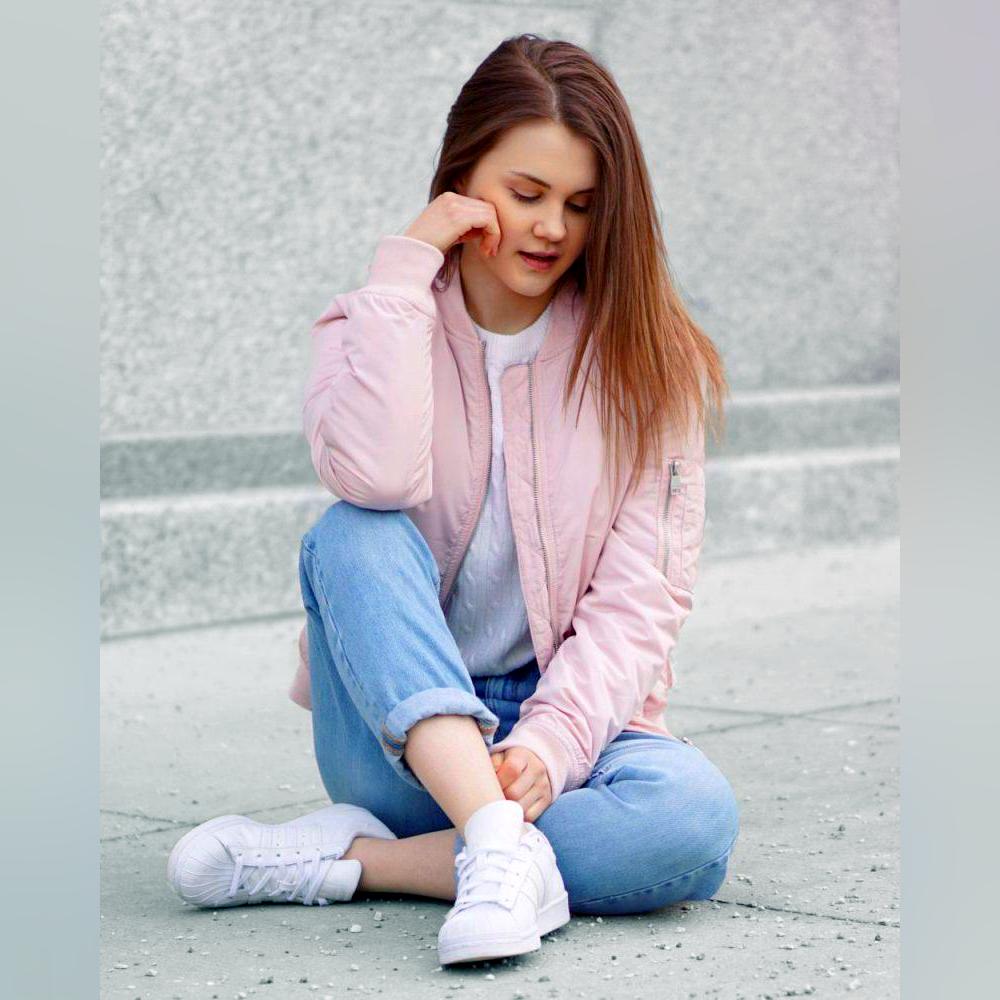 Buy Similar Here
With Striped Crop Top And Converse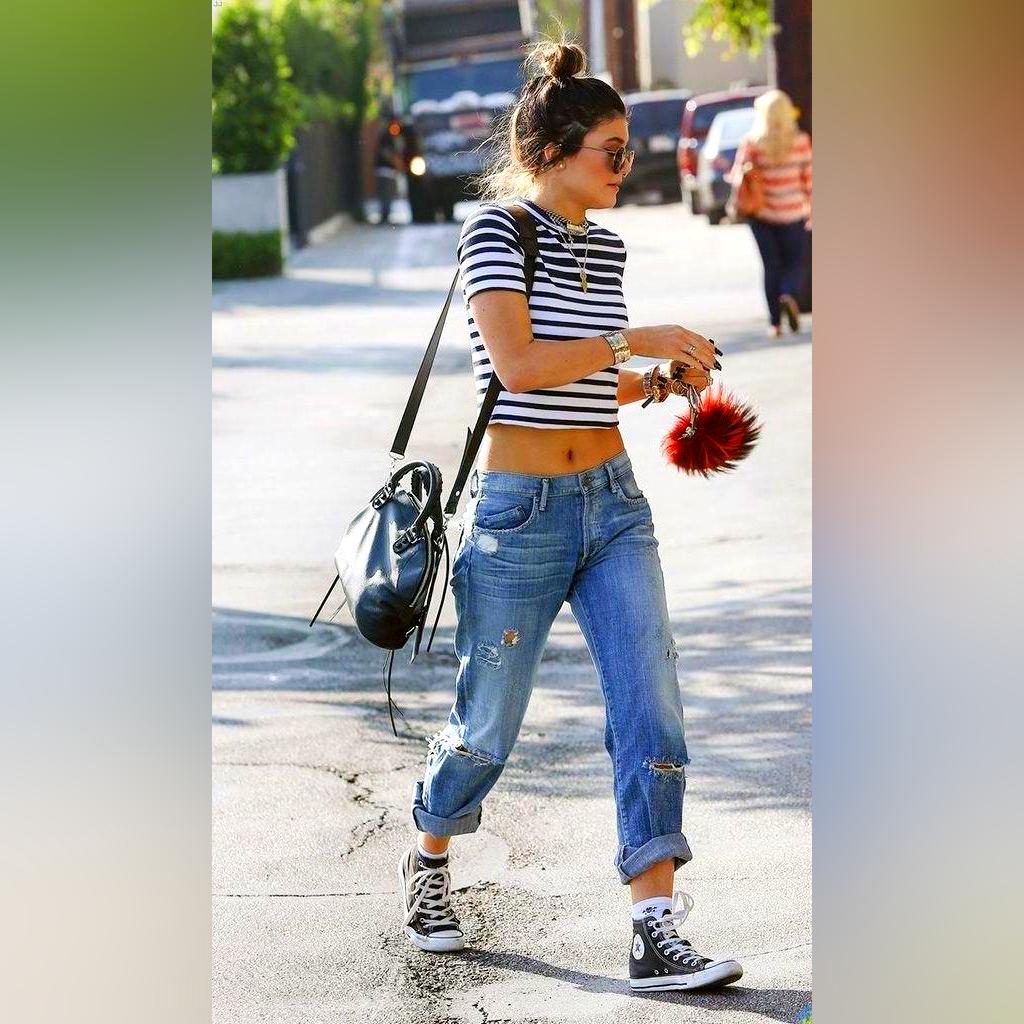 Buy Similar Here
With Light Long Cardigan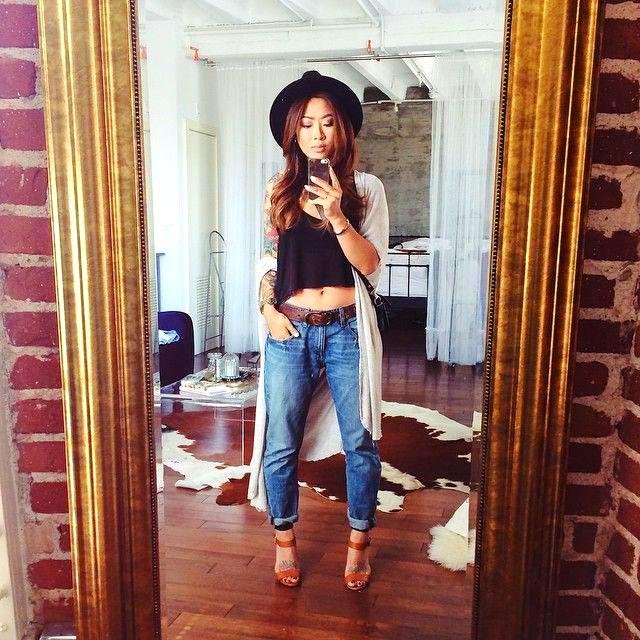 Buy Similar Here
With Statement Scarf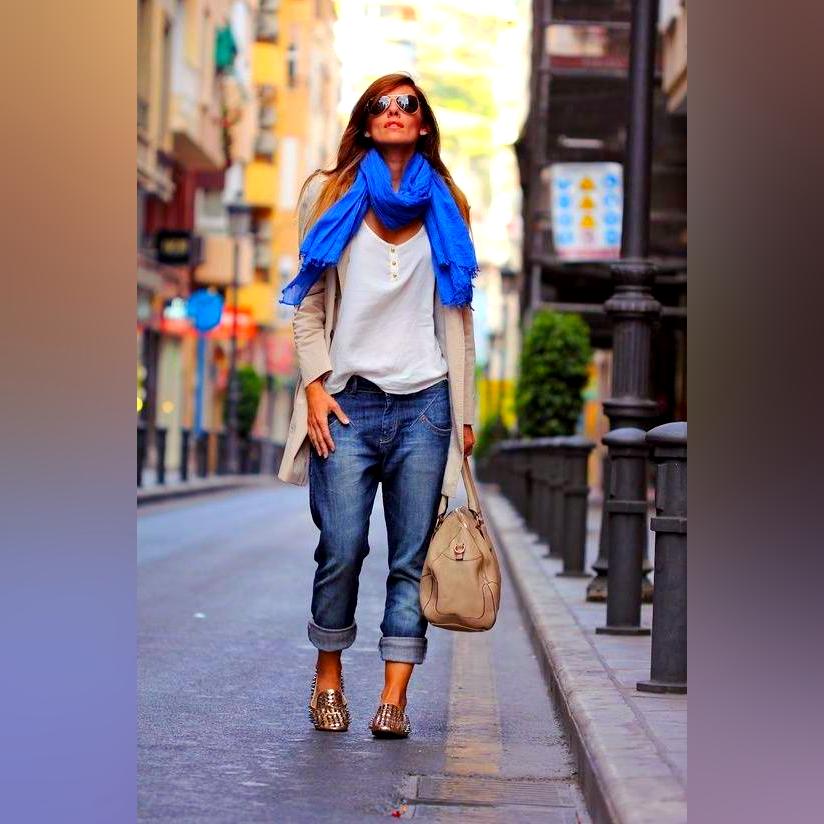 Buy Similar Here
With Trench Coat And Gold Flat Shoes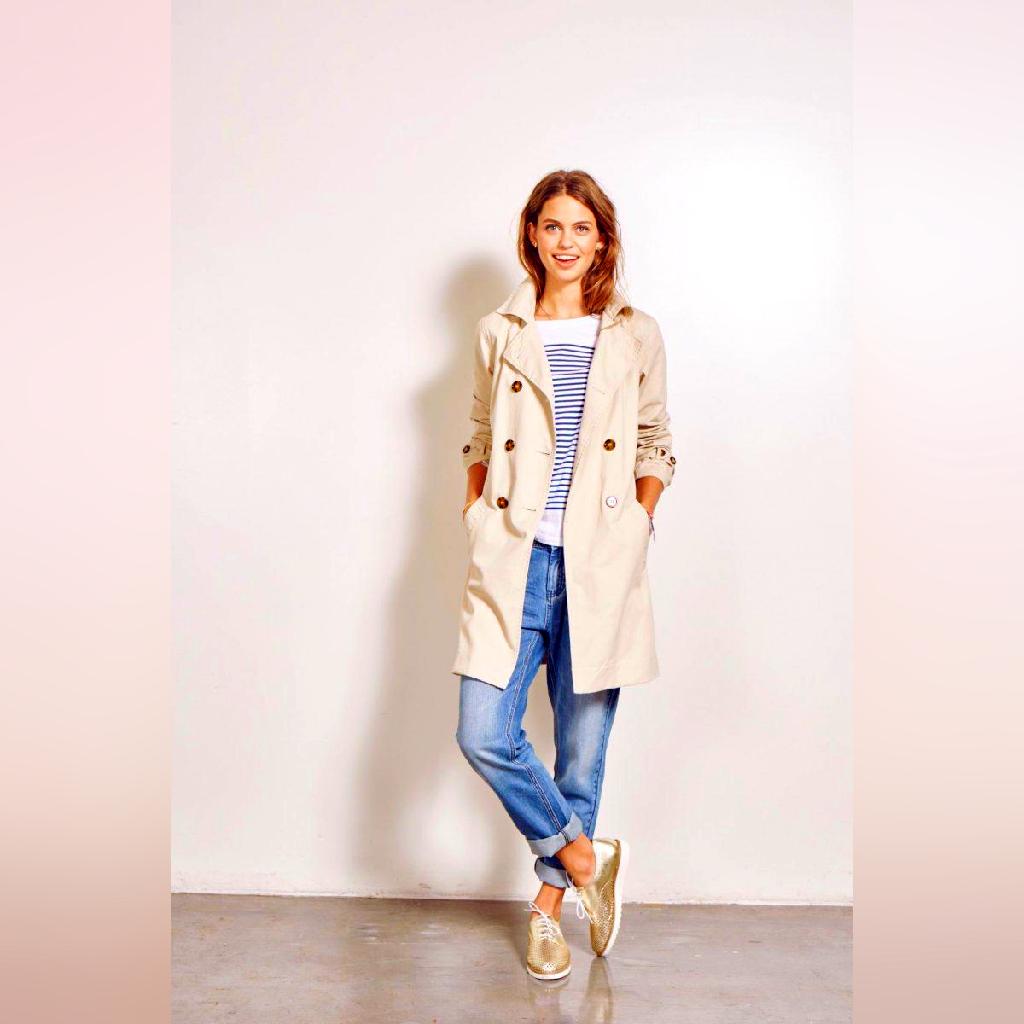 Buy Similar Here
With Loose Shirt And White Heels
Buy Similar Here
Conclusion
In conclusion, I would like to say that boyfriend jeans are simply amazing when paired with other items or when worn in a certain way by themselves. They are comfortable, fashionable and they stand on their own (I know, I've said this twice but they really do!). So give them a try! You have nothing to lose, but everything to gain and before you know it, you'll be as addicted to them as I am!