Hi there! This time it's about palm tree print outfit ideas that are definitely suitable for most of us. We don't mind if it means that summer isn't far away, which of course means beautiful light-flooded days and evenings in which we love to be out and about looking stylish but dressed down at the same time.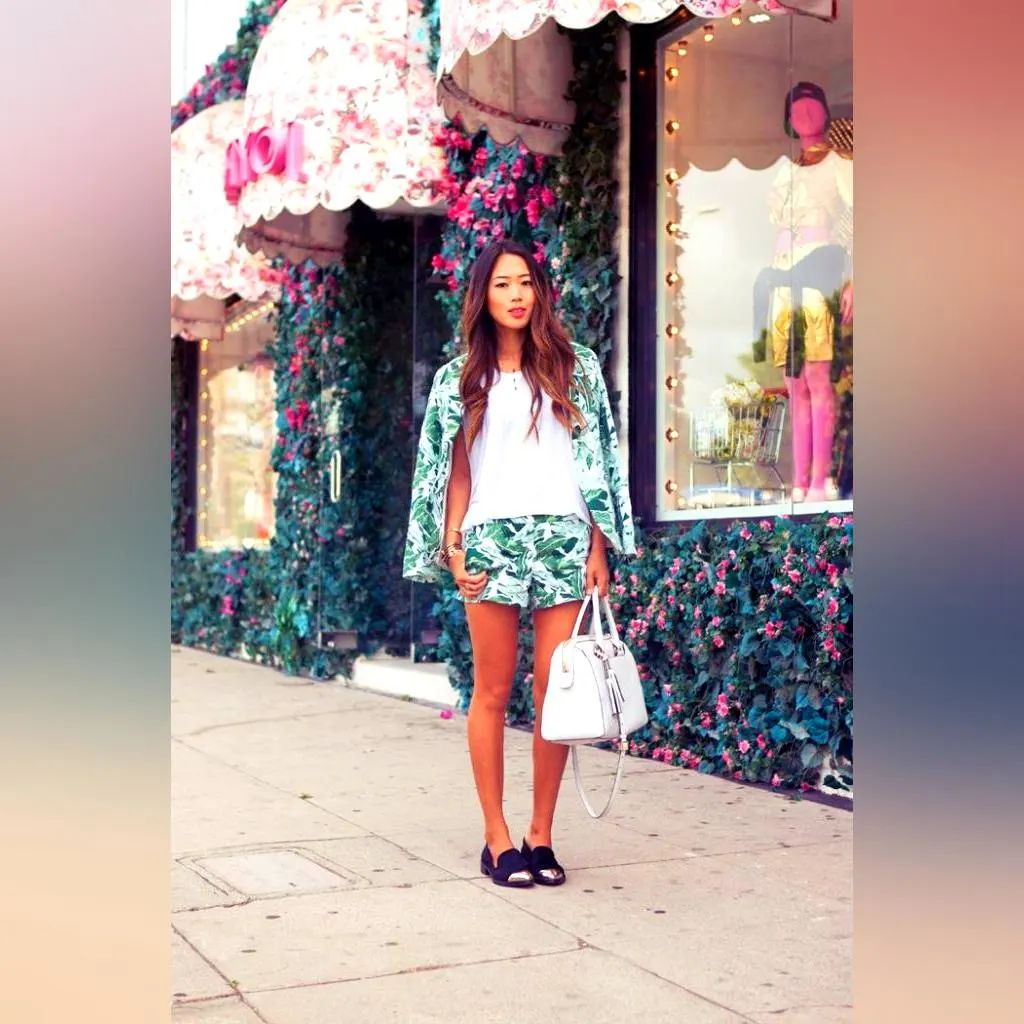 Buy Similar Here
Palm Tree Print Outfits
When it's hot outside, we like to take refuge in clothes that will keep us cool, but still look stylish. A number of designers have put together amazing styles that feature palm tree prints — a gorgeous motif that conjures up the tropics and warm summer days. Whether you choose to wear it on your bedding or as a dress for an afternoon event, you can't go wrong with this fun print! Here are some ideas on how to wear this trend.
Now of course it's no secret that we're all about being stylish so now's the time to start incorporating this trend into our wardrobe – palm tree prints aren't at all over the top and are definitely something we feel you can pull off, especially if you're more laid back with more free-flowing outfits.
We love the one above for example so much! We love all things tropical but it's true that if you like to add some relaxed pieces to your look then palm prints just make sense, especially in summer when the weather is definitely out and about. We love the foot-long sleeves, we love the cool high waist of the skirt above and we love the light flowy material which makes it perfect for Summer.
If you want to stay on trend but want to incorporate some more relaxed pieces into your outfit then this is definitely the way to go. Palm trees can be found in so many different colors and designs, different styles of clothing and accessories too – so there are so many options out there that you're bound to find something that suits your tastes. The one above is one we're loving right now so much as it incorporates a metallic print which gives it a little bit of an edge while not taking away from the overall relaxed look.
Palm Tree Blazer With White Tee & shorts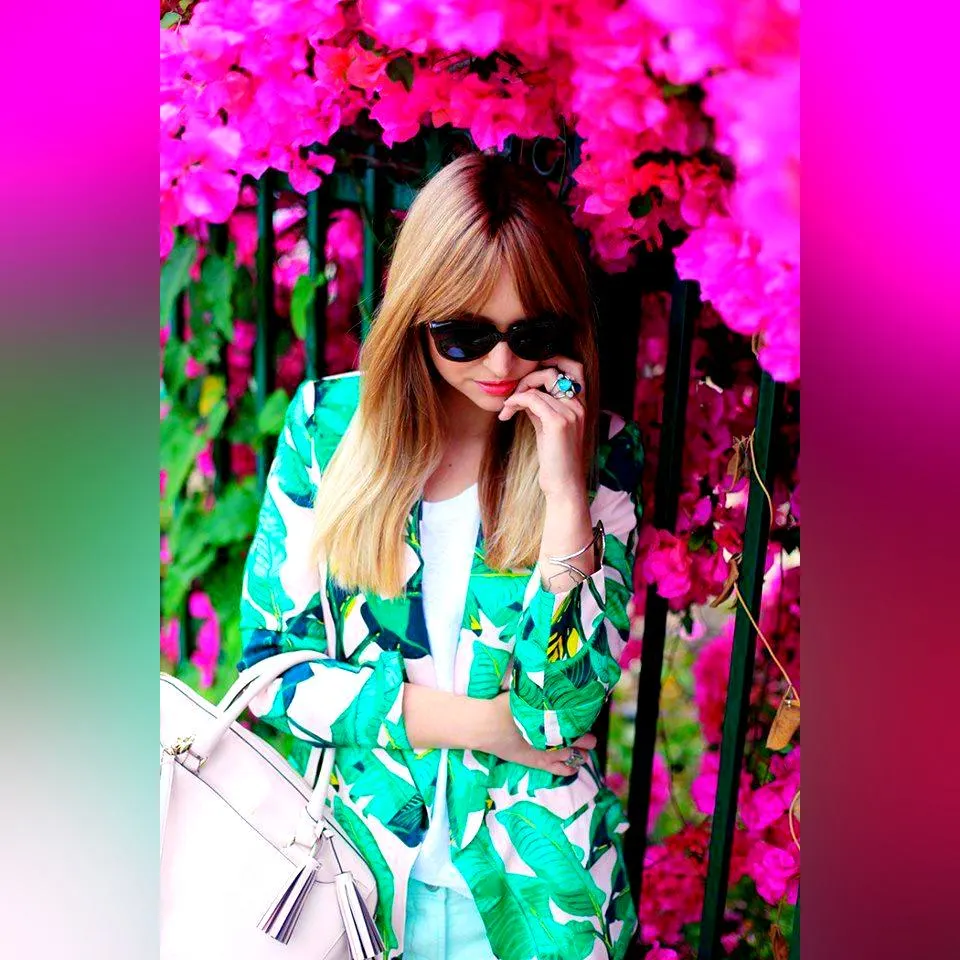 Buy Similar Here
With White Top And Black Shorts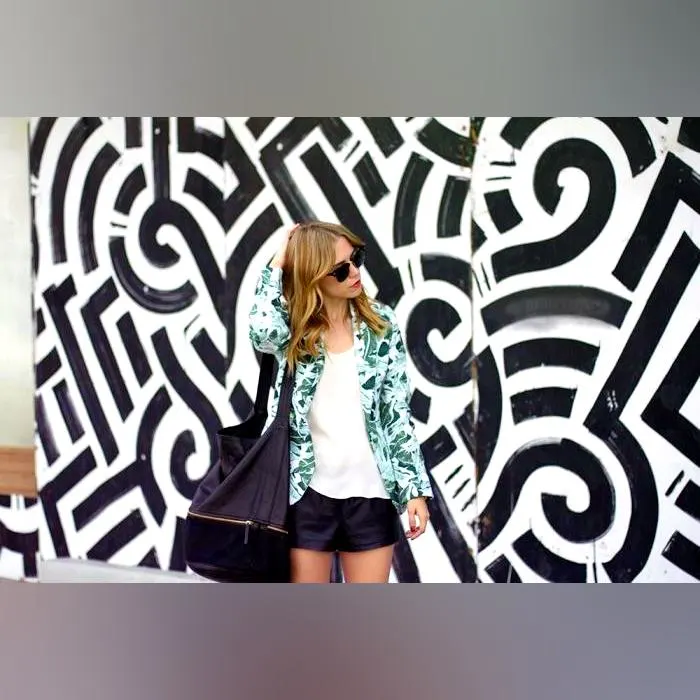 Buy Similar Here
Palm Tree Pants With Pink Blazer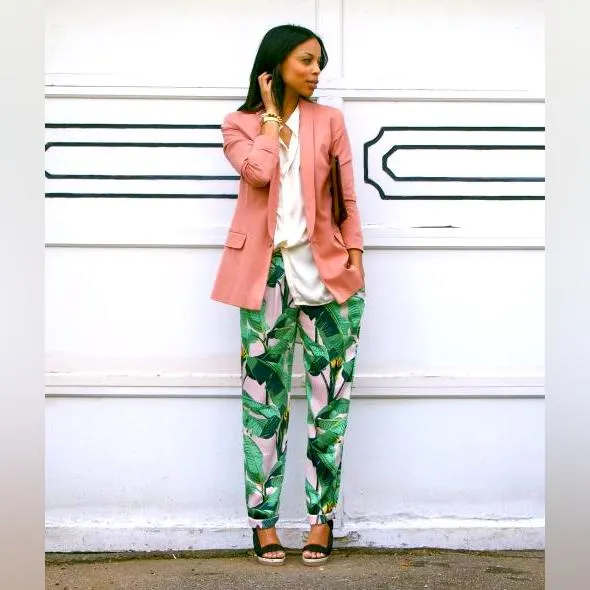 Buy Similar Here
Palm Tree Blazer And White Crochet Top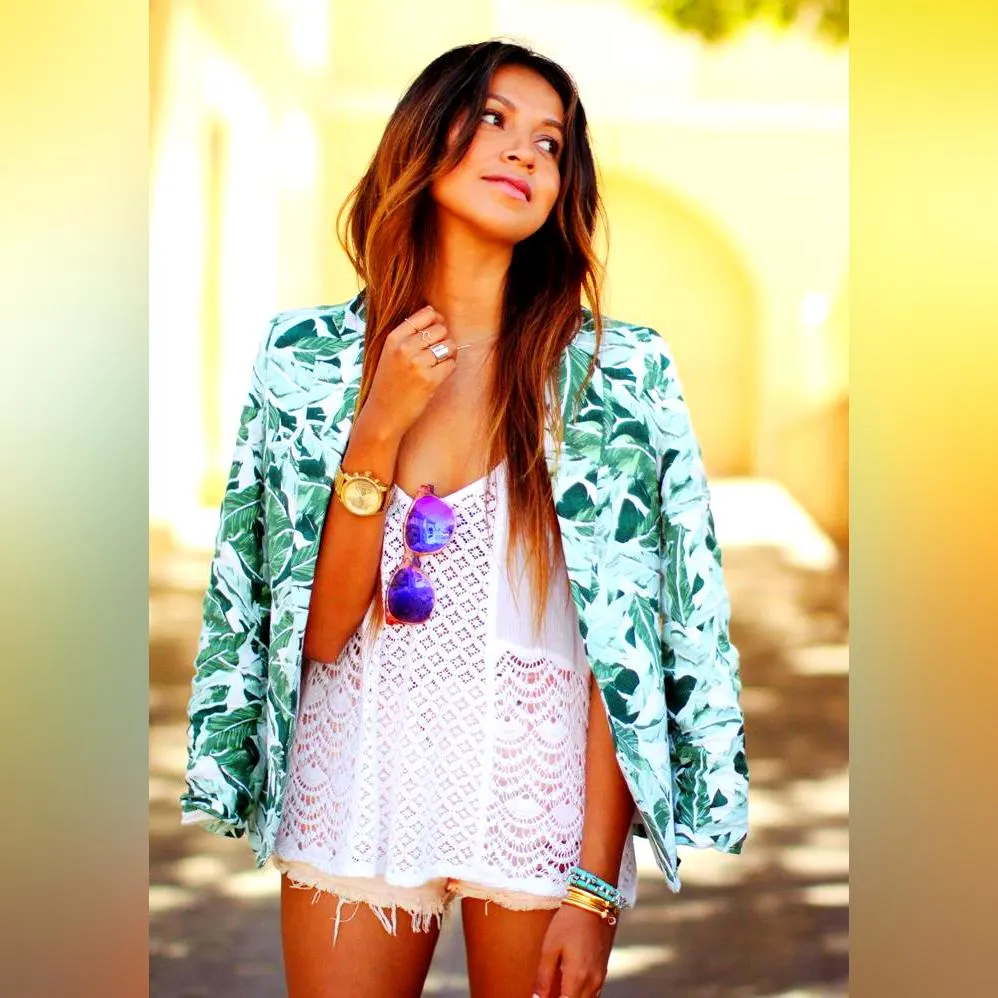 Buy Similar Here
Matching Set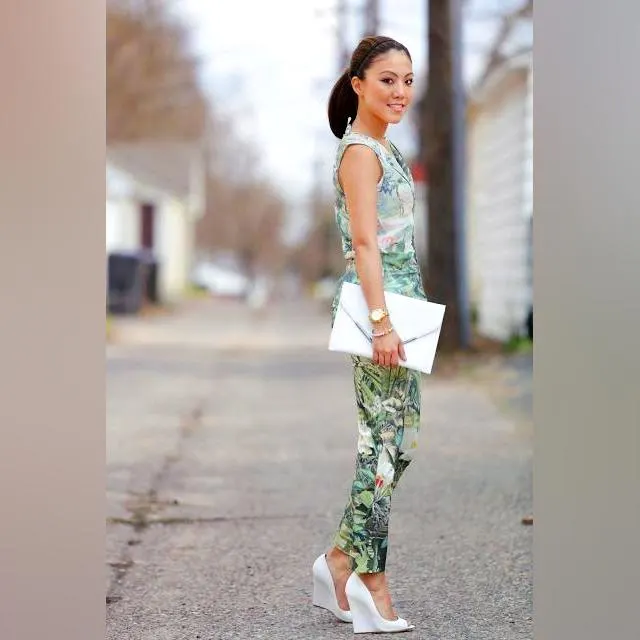 Buy Similar Here
Palm Tree Blouse With Yellow Skirt
We see a palm-tree printed blouse in green-white color combined with a yellow mini skirt, complete this combo by adding metallic heels. If you want to find out more on how to combine yellow color clothes, then check my post, there are many great looks to wear right now.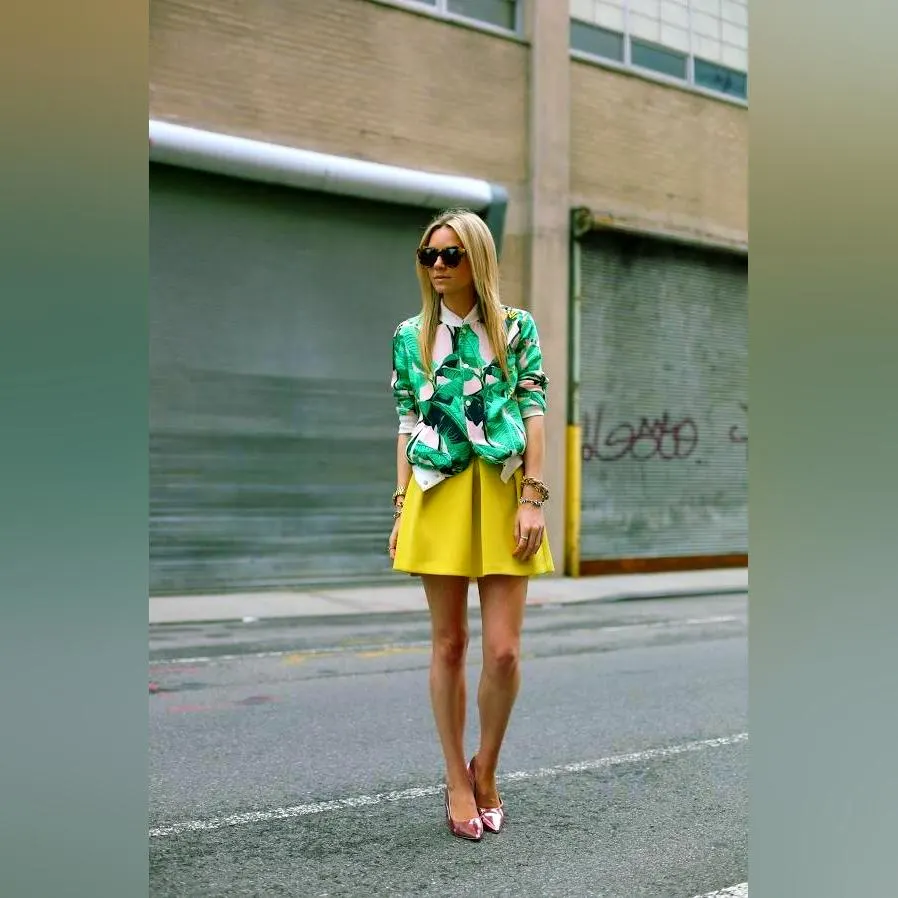 Buy Similar Here
Palm Tree Tank Top And leopard Skirt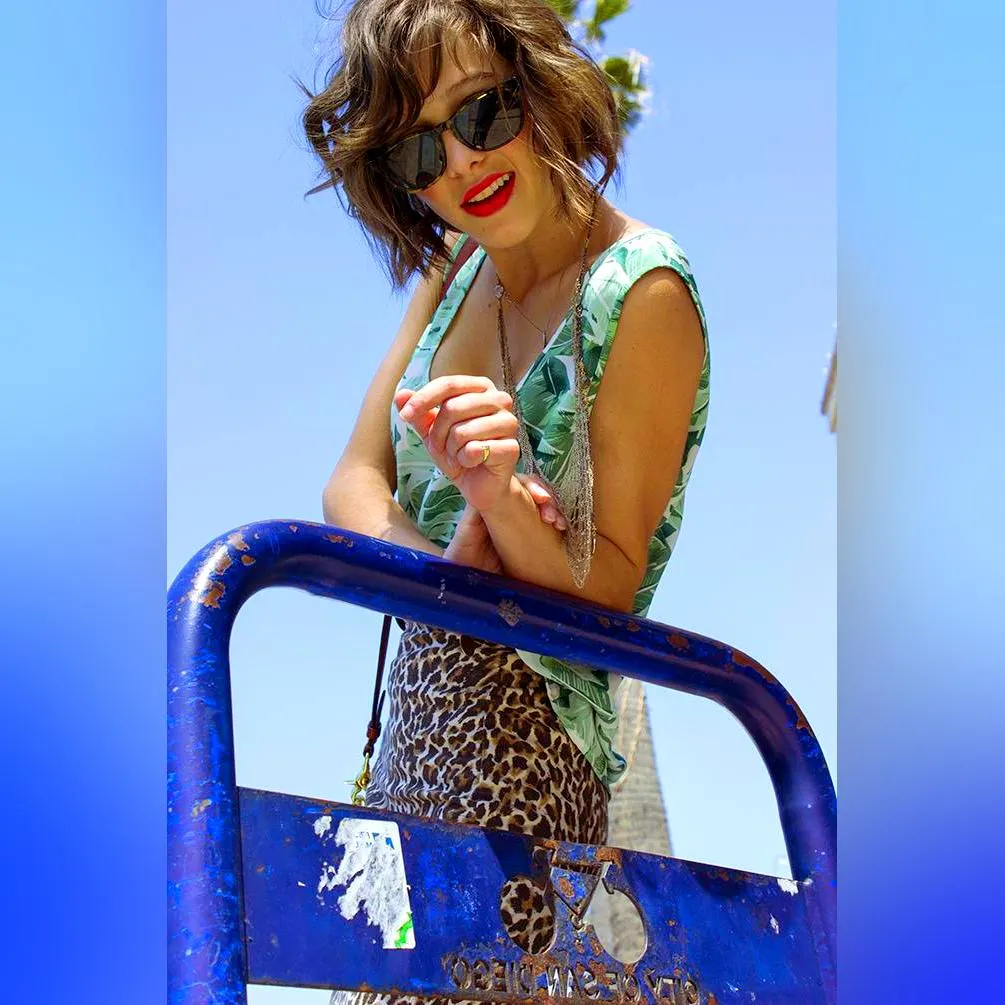 Buy Similar Here
Conclusion
Palm tree outfits are everywhere this year and you definitely can make a stunning look by giving them a try. Today I showed you my special looks that can easily make any lady look fresh, special, and unique, no matter if she is on her way to meet her friends or a business client.