Let's talk about fashion for women over 40. In this article, I will share with you some of my favorite outfit ideas for women over forty. Every woman knows one simple fact: it's impossible to use the same clothes all the time during your life. The body changes and we need to buy clothes that can associate with our age. I know, it sounds creepy and unfair, but let's face it, we can not always hide our age, but we can make ourselves look representative and stylish. If I do have your attention, then please, read on.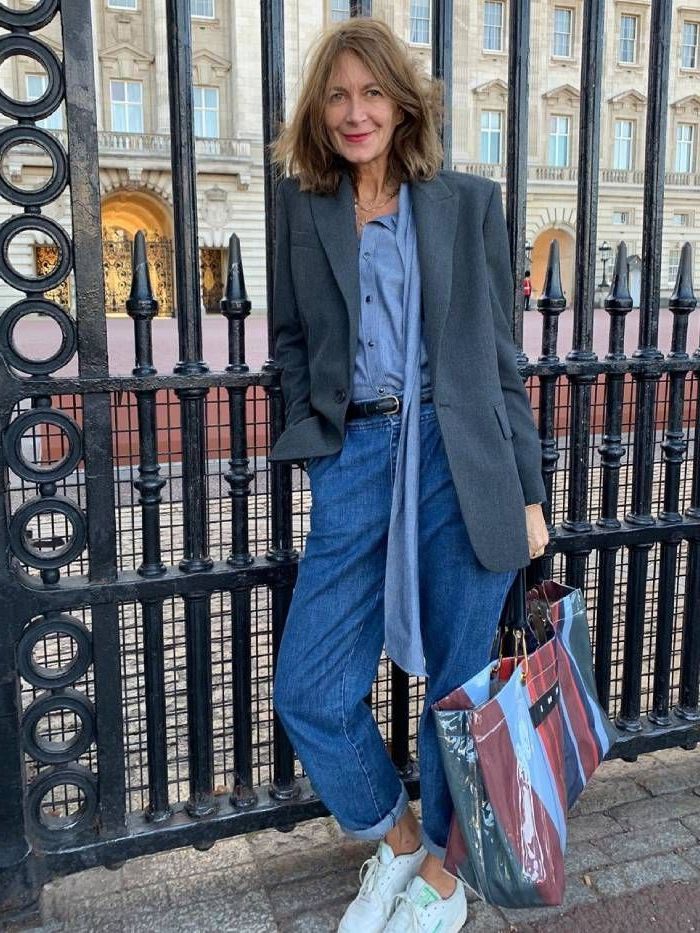 So the question remains: how to dress stylishly for a 40-year-old woman. I will show you an easy style guide on how to correctly place accents, in order to look at your best.
In general, the wardrobe of a 40-year woman does not differ from other age groups, but there are some little nuances. First of all, take into account a specific event, woman's profession and lifestyle. There is no universal outfit idea that is suitable for all women in their 40. But there are basic clothes and fashion tips for choosing the right clothing that suits each situation. Teenage clothes are not suitable for a mature woman.
The main rule is to choose the style of clothing in accordance with your lifestyle and occupation: if a woman spends most of her time at work, then the outfit should be more or less formal, office-friendly, with clothes that can suit corporate parties and business trips.
How should 40-year women dress in Autumn-winter?
You can buy warm pants, stylish slim jeans, and skirts. I would recommend considering buying flared pants. They look elegant and suit both for the office and everyday look. Plus, these pants will make a woman look slender.
For the cold season, it is better to prefer natural wool and warm knitwear. Of course, you can do nothing without a pullover, jacket and cardigan. These outerwear pieces will be appropriate in almost any life situation, and they also can look very feminine and stylish. Every woman despite her age definitely needs a coat and an elegant jacket.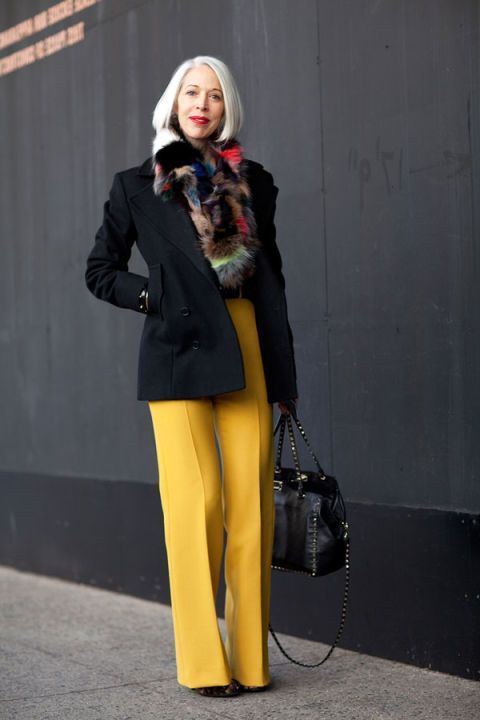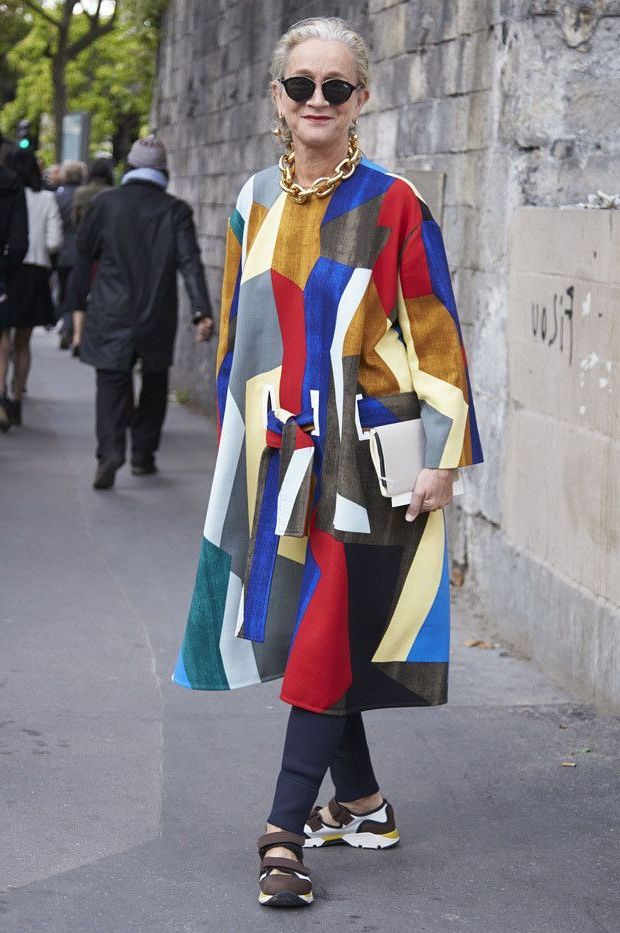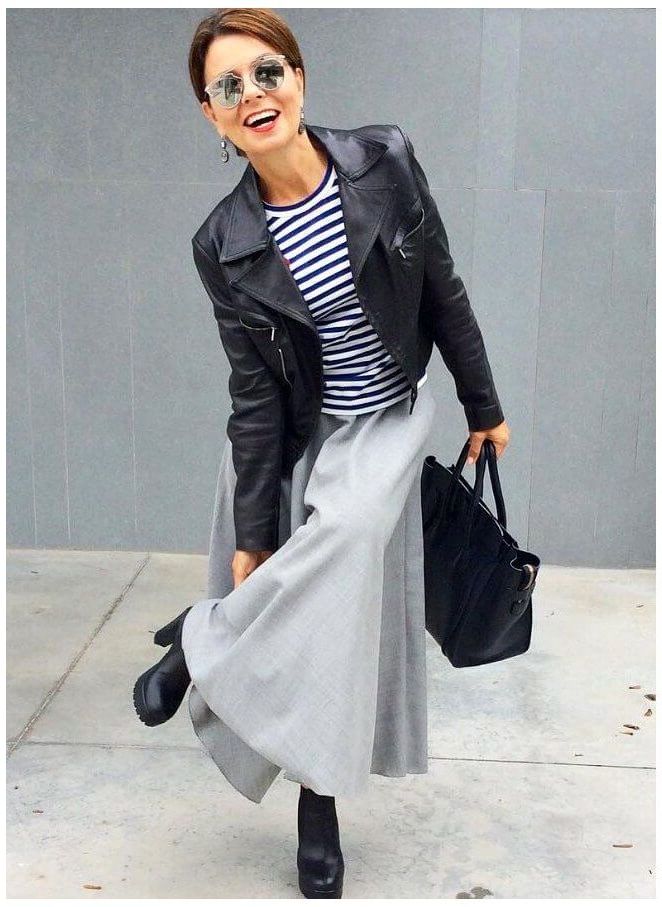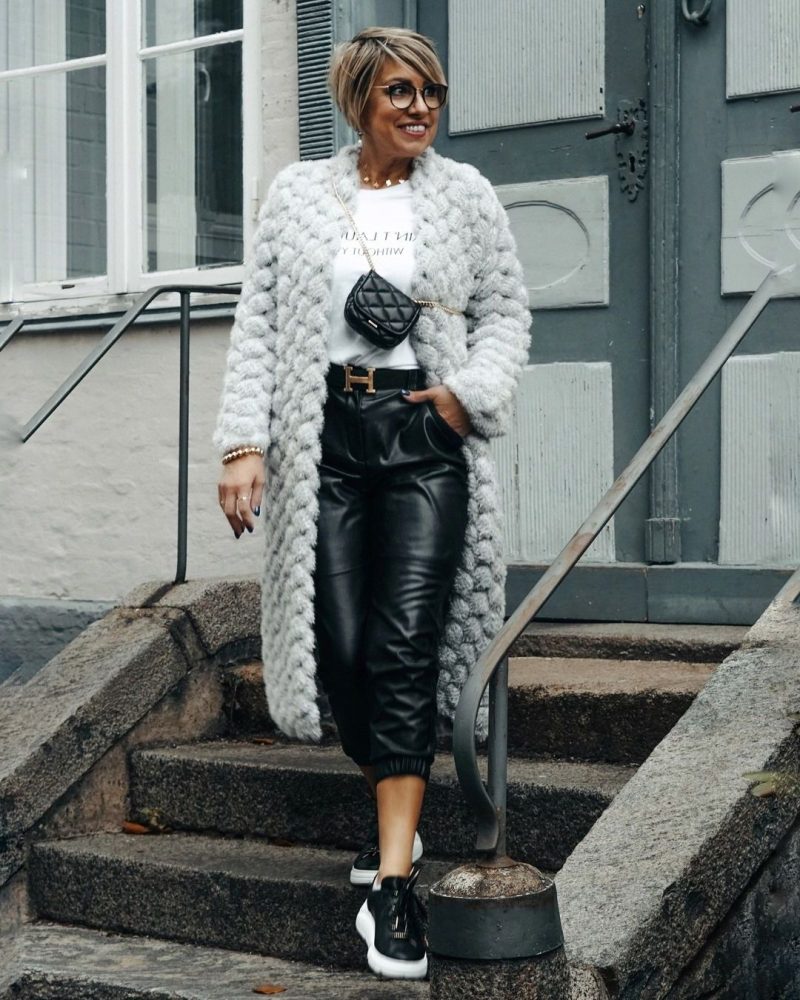 Play with the colors: I would recommend shades of brown and red (mustard, terracotta, carmine) – they will perfectly refresh the outfit.
When dressing stylishly, you should not forget about jeans. Denim should be classic, slim, and comfortable. They should fit perfectly – no loose sides, cheap fabrics, or baggy silhouette.
Speaking of skirts, then I would recommend wearing classic ones, like pencil skirts, or any others with knee-length or midi-length ones.
Black color for sure makes its wearer's look slim, but this color has shortcomings, it shows skin imperfections and visually ages its wearer. Those who love wearing dark colors can compromise and balance heavy colors with some pastels, as well as with warm and light shades. It is worth paying attention to the color combinations.
What Women Over 40 Should Wear This Spring
For the spring season, I would recommend lightweight knitwear, cotton, silk, satin, and other light and natural fabric clothing.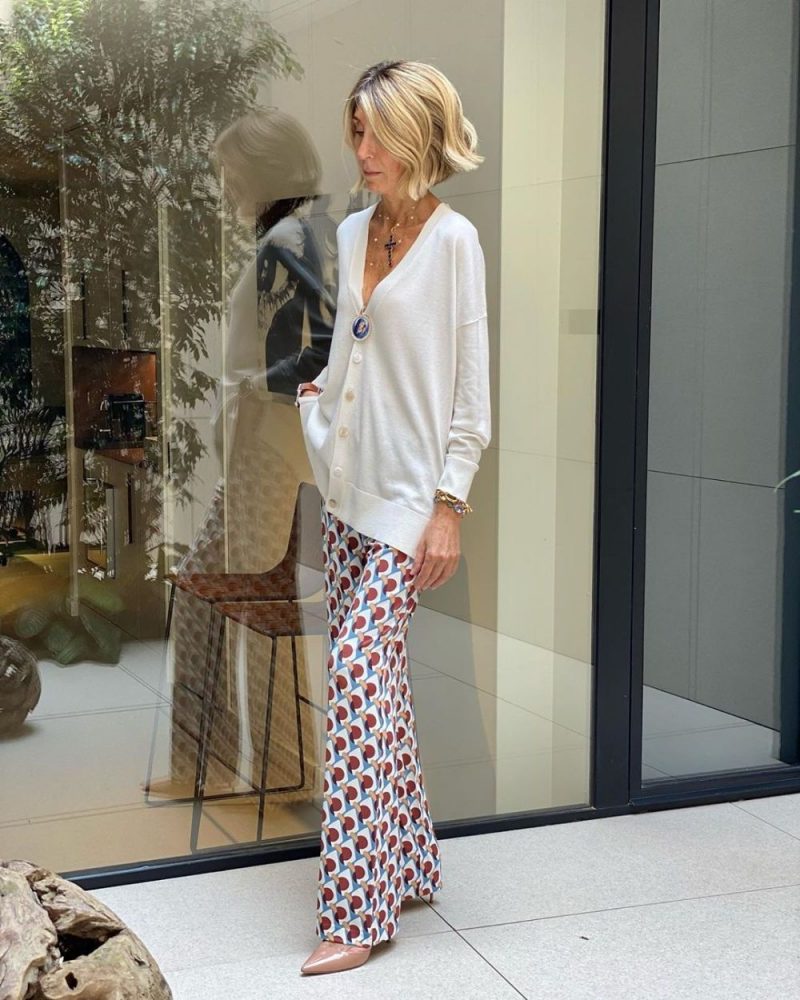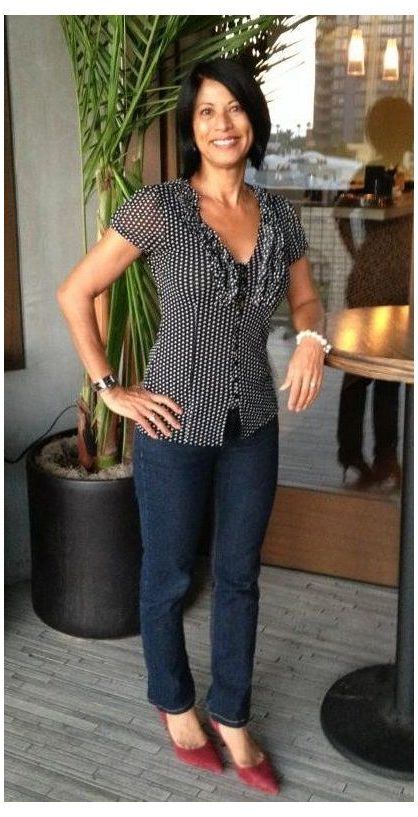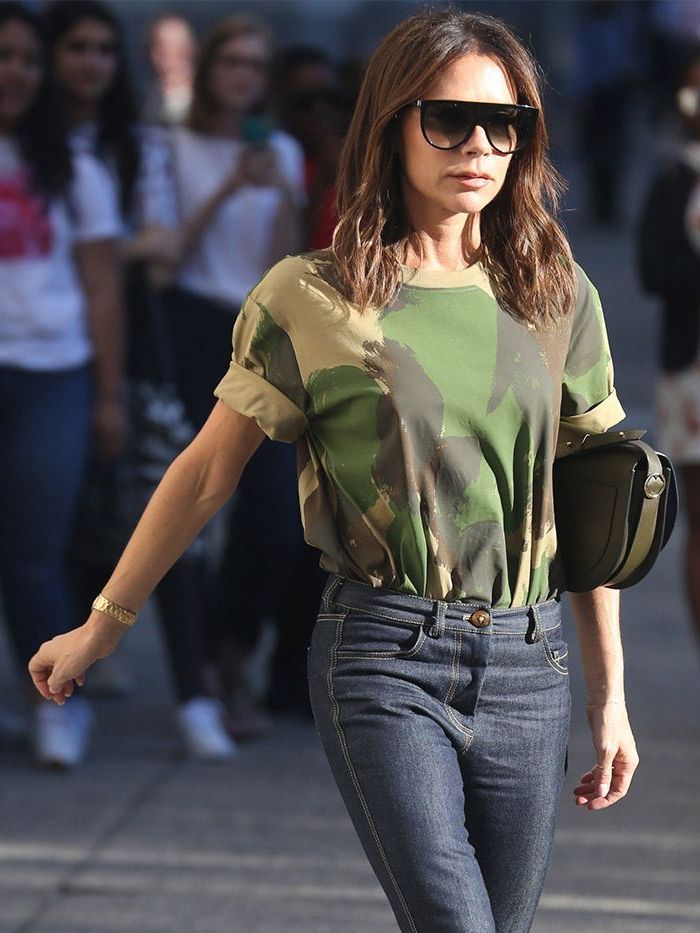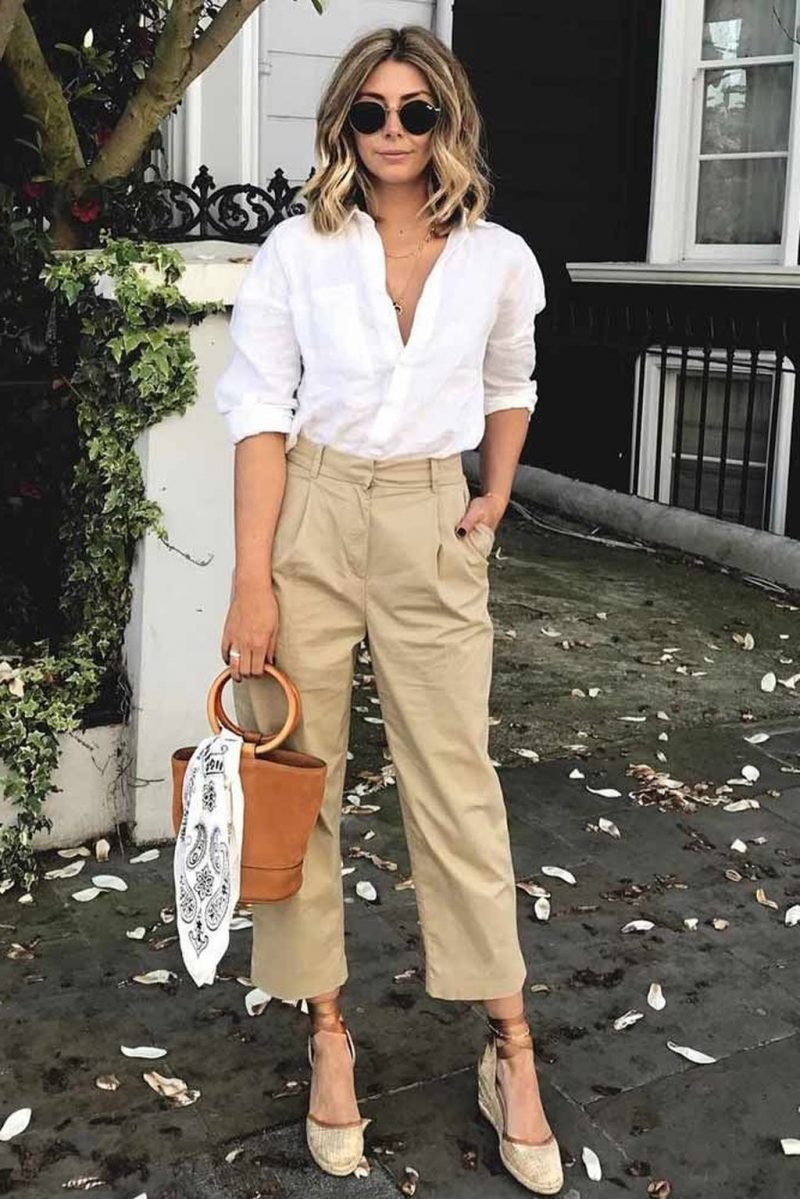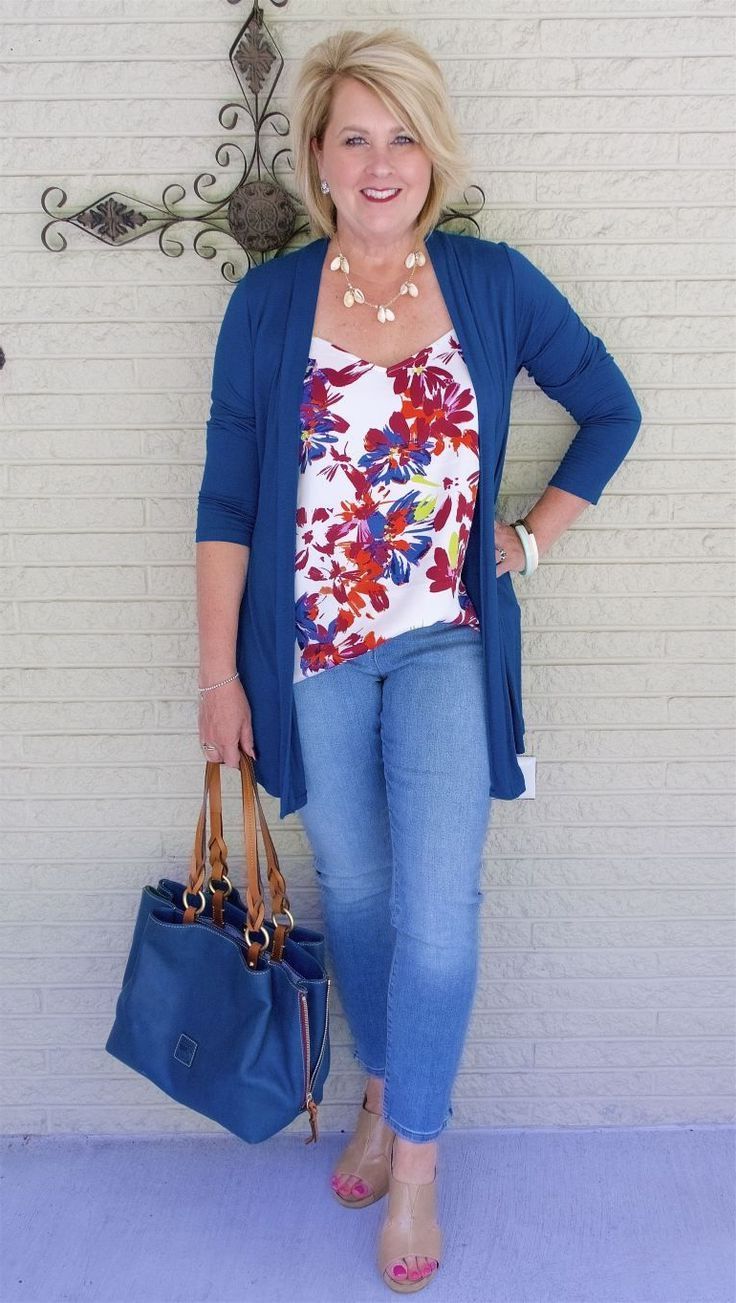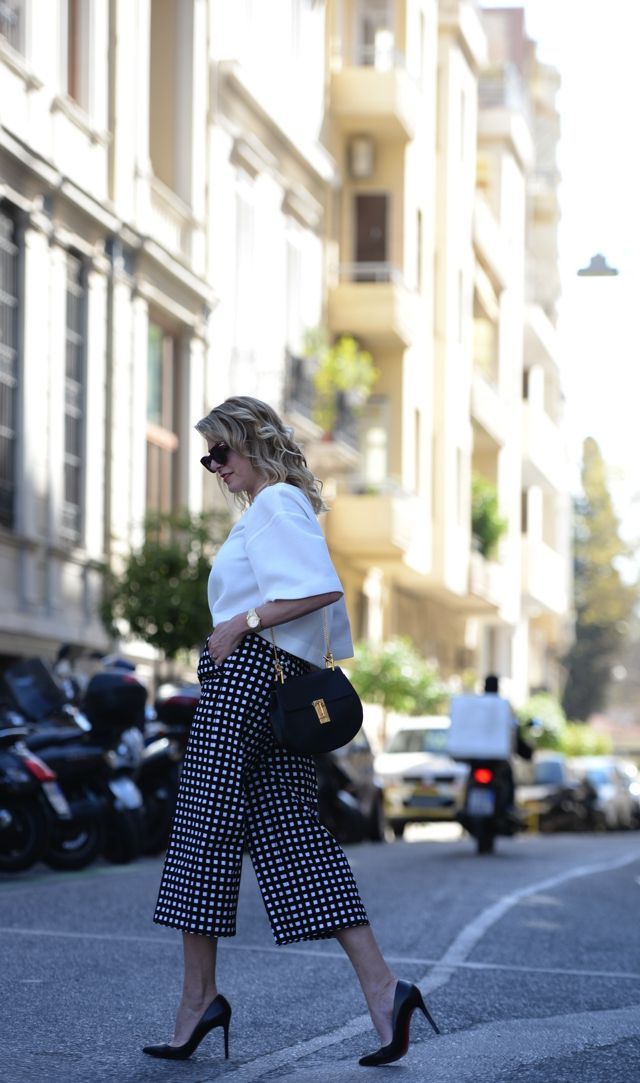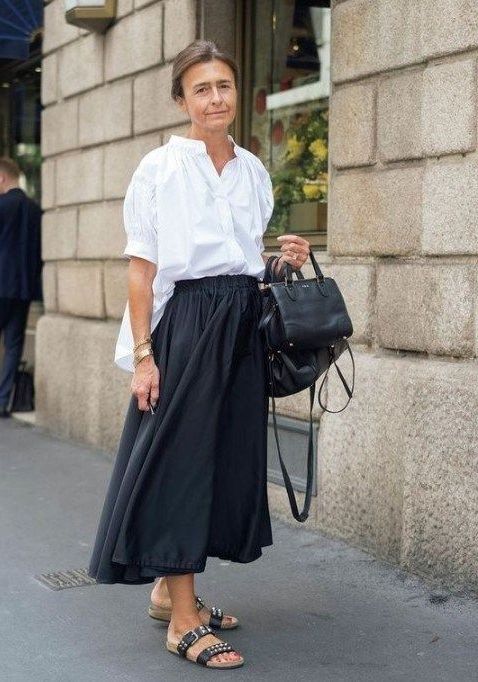 Blouses and T-shirts are great for Spring and Summer season, but you should remember: a plump woman should avoid ruffles, frills, and chunky neck jewelry, as this makes her look bulky. For slim women, it is strongly recommended to wear ruffles. But don't wear too many details in one look experts do not advise women after 40 years, because it ages the wearer and reduces the cost of the outfit.
If we talk about summer dresses then I recommend choosing the ones that are not too bright, baggy or short. The pattern is welcomed, but make sure it is delicate and small. Spring dresses should be fitted, in neutral shades, and geometric patterns.
If you want to wear a formal suit, then go for lighter options that are quite suitable for spring-beige, coffee, light blue, dusted pink. Full ladies should not be afraid of light colors, but it is better to choose dark bottoms and an elongated slim jacket. Also, don't be afraid to add white accessories.
For everyday looks, I would go for comfortable jeans, a cotton T-shirt layered under a jacket, or a knitted cardigan.
What Shoes Should Women Over 40 Wear
It is worth mentioning that footwear plays a major role in a woman's outfit. It is better if the shoes (sandals, boots, or ankle boots) are with a low, comfortable, and stable heel. My favorites are classic pumps, laconic sandals, and high-quality boots.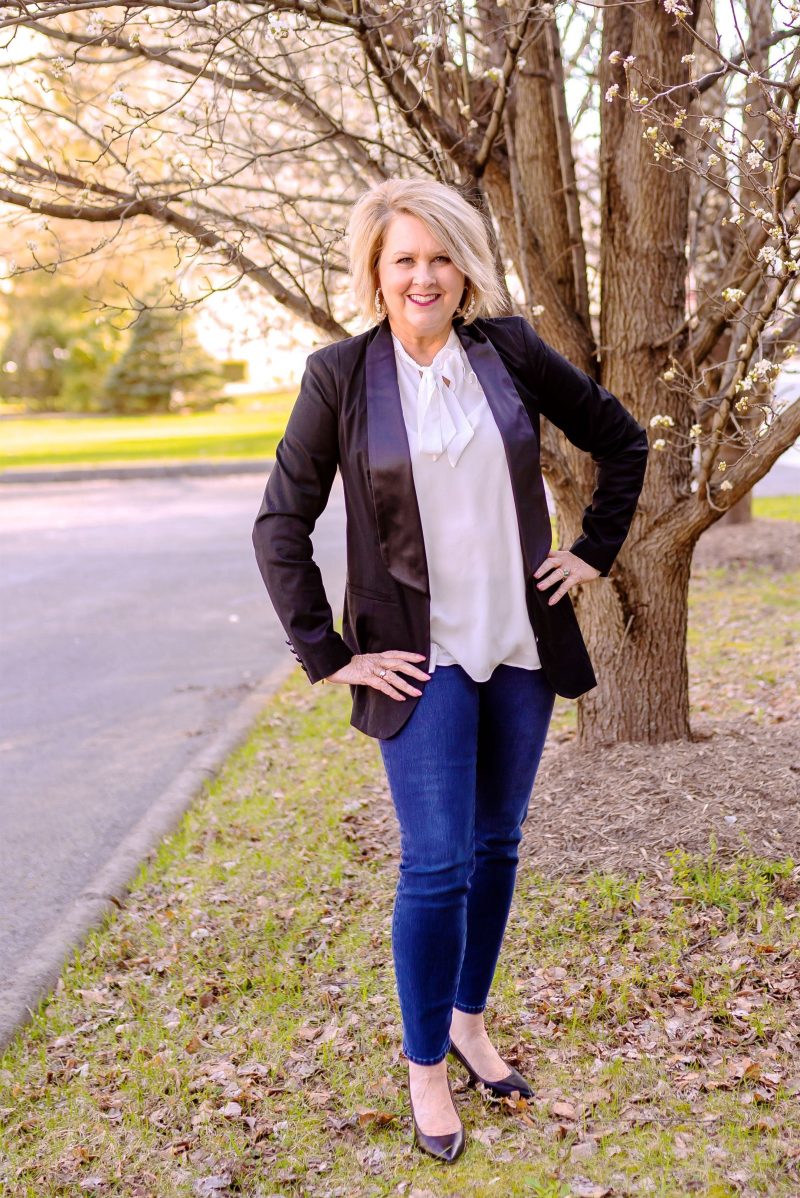 Do not choose basic ballet flats, flip-flops or sneakers that give the overall look a casual appearance.
How should business women over 40 dress
A perfect and professional look is an important thing for any business lady no matter what is her age. If you are one of them, then here some useful tips on how to dress according to your status:
-Avoid bright colors. The use of bright shades, such as silver or gold, is strictly prohibited for businesswomen over 40. Such bright colors look frivolous and are not suitable for business hours;
-Quality is better than quantity. When you are 20, you can experiment with different types of clothing, but in your 40s quality is an important thing. Invest in your outfit and buy classic clothes of good quality. It may be more expensive, but you will wear it for a long time;
-Choose easy-to-care fabrics, such as linen, and avoid synthetics;
-Consider your body type and choose clothes that will fit you perfectly. Make sure it fits your curves, but does not reveal them; it is comfortable to wear and can be worn all day.
-Stick to earthy and pastel colors like black, brown, or bronze — these colors are suitable for women with any physique and complexion and easily add elegance to your outfit.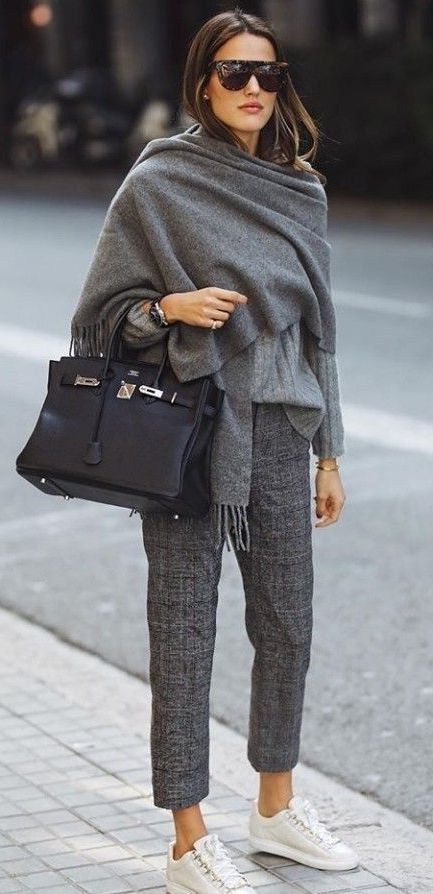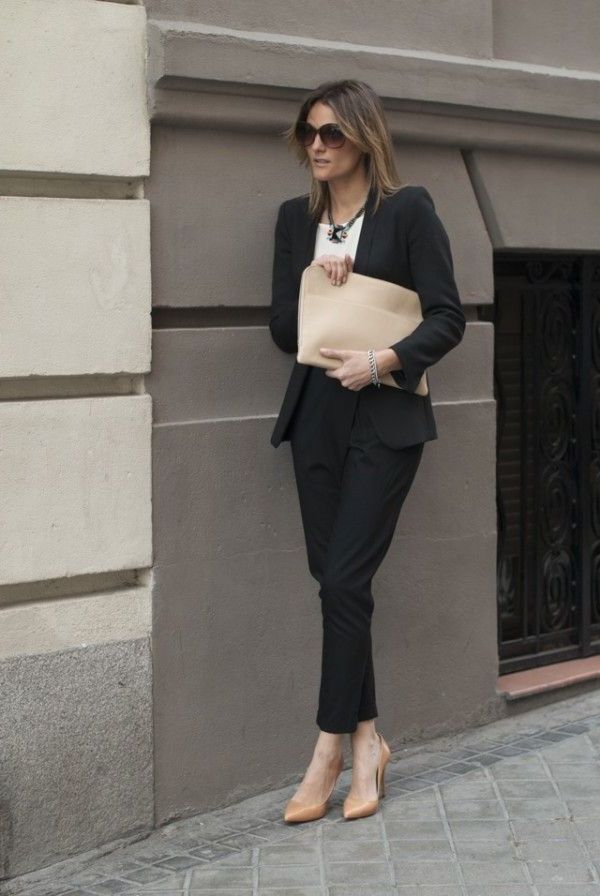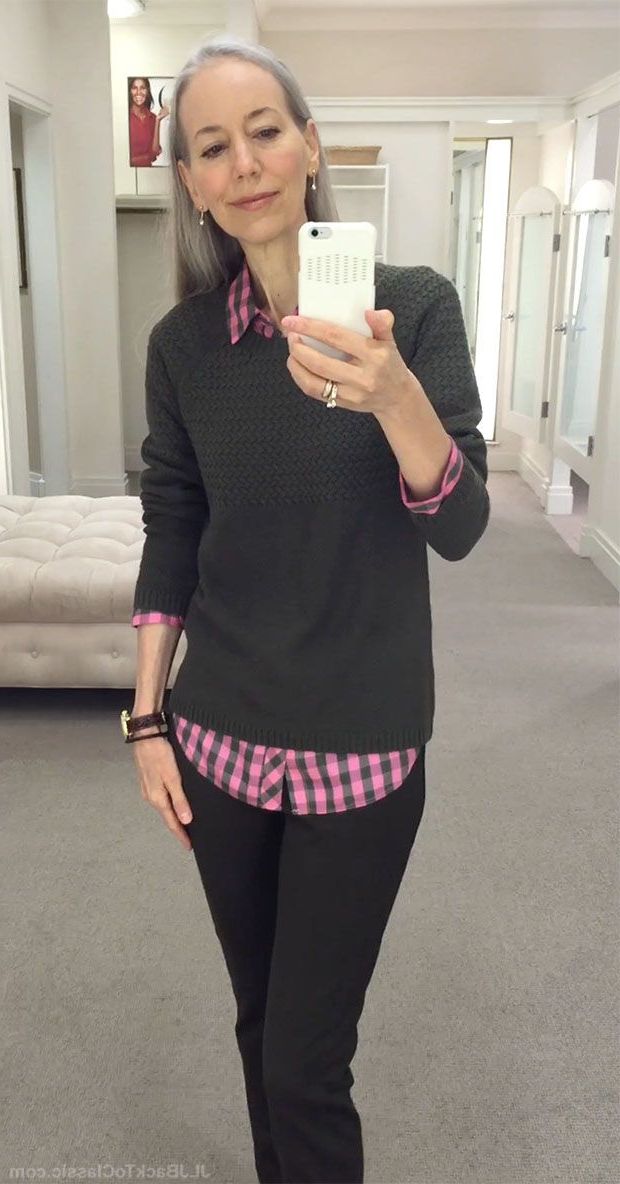 Choose classic trousers with no shiny elements. Buy a trench coat. A raincoat is a mandatory element of the wardrobe of a stylish businesswoman who is over 40. Choose a stylish black or brown outerwear piece that goes well with any business outfit.
Accessories. Choose convenience over style for your bags and jewelry. Your handbag should be easily accessible and complement your overall look.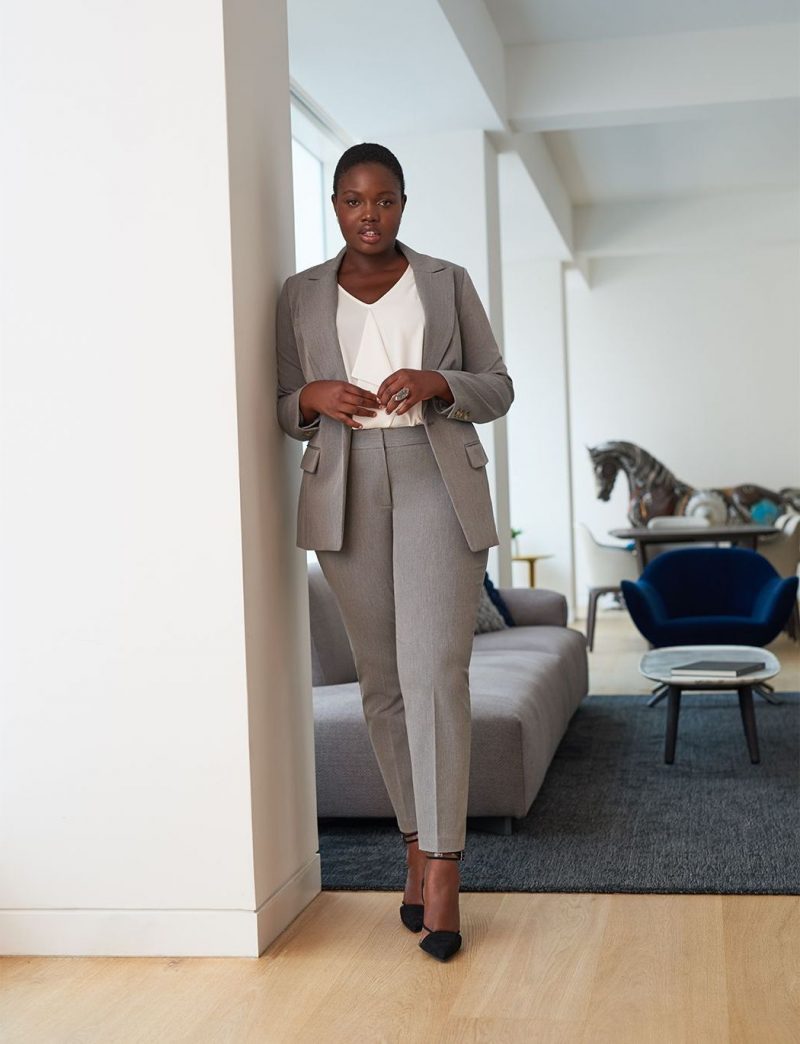 The look of a 40-year-old woman will be stylish if the clothes and shoes are appropriate for the occasion. Keep in mind: no cheapness, sloppiness, unnecessary details, too rough and dark textures – only brevity, discreet gloss and respectability.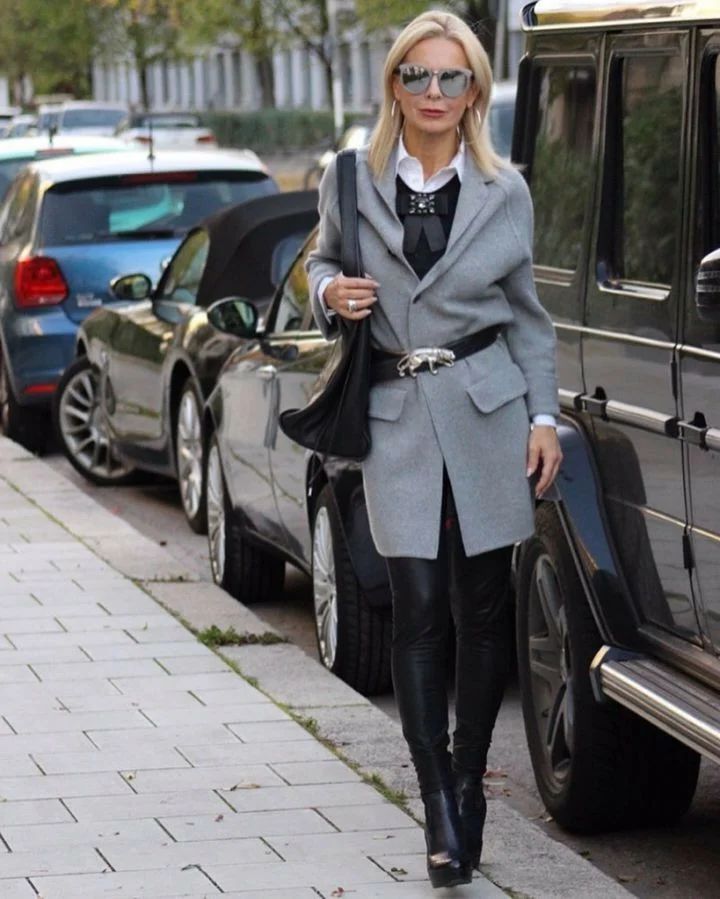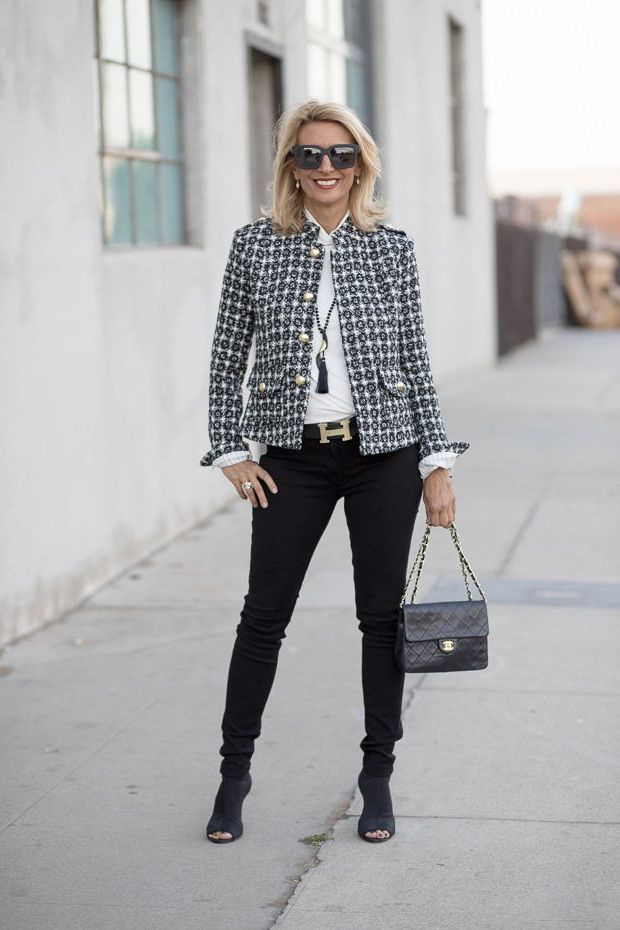 We do not say that after 40 years you can not wear bright prints, but it is better to choose geometric shapes, flowers, abstractions. One of my readers says: I've been over 40 for a long time, but I love wearing bright clothes, and lots of prints and one of my favorite ones is floral prints. Clothing is like a holiday for the soul. Why should I wear only beige and shades of brown? I believe that a woman at any age has the right to wear what she wants, no matter what colors and prints she wants. Of course, everything should be in moderation. To all ladies after 40, I recommend only positive emotions, especially in clothes. And who doesn't like it – it's their problem!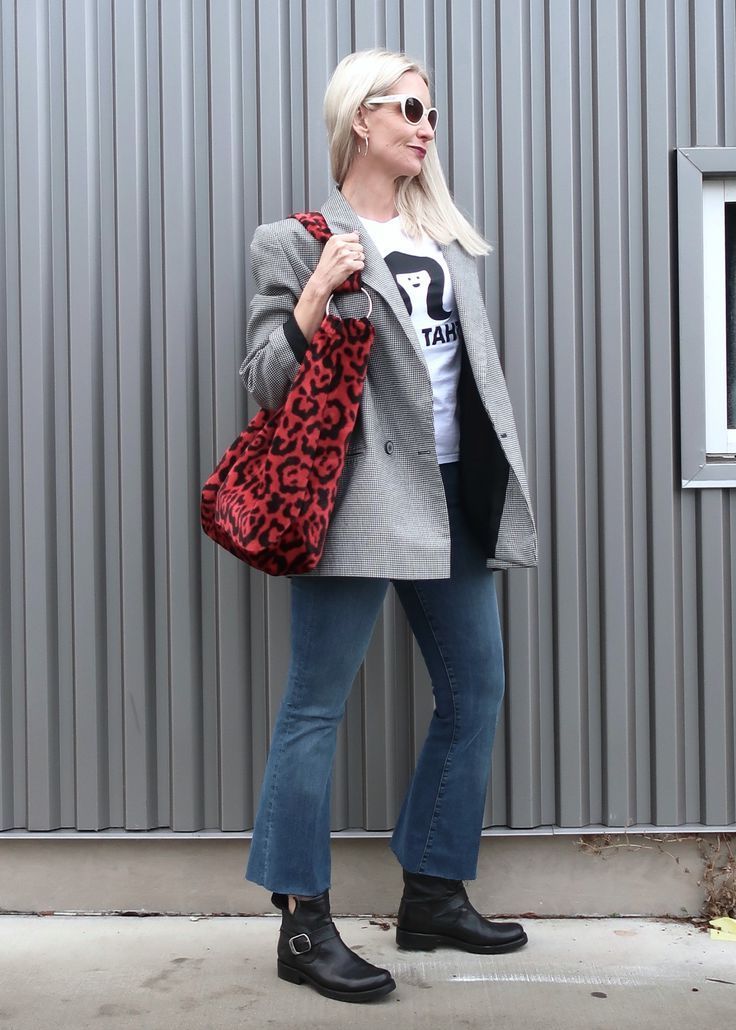 Believe me, age is not written on clothes, not on a face (except wrinkles). No matter what you wear, the age is pretty easy to read. You need to respect yourself and others and "wear" your age-appropriate clothes with dignity.